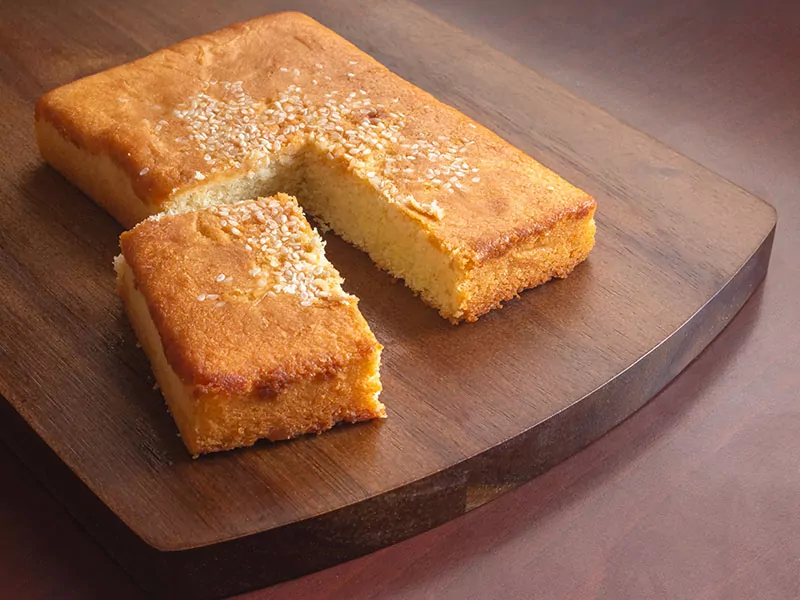 Salvadoran desserts have attracted a lot of attention from people from all around the world. Not only because they are delicious but also because they can be made effortlessly. Your family member and guests will amazed by their outstanding flavor.
Trying these desserts right in Salvadora is a great experience. But in case you want to make them right at home, it is completely possible. All you need to do is follow these recipes and enjoy mouth-watering treats afterward.
In El Salvador, people fall for a dessert made from corn, called Atol De Elote. This iconic treat is also famous in Guatemala and many Central American countries.
Actually, it can be served as both a drink and a dessert. But whichever way you choose to make it, it is a super delicate warm treat that will keep you warm and cozy during cold winter nights.
Corn has a distinctive sweetness that everyone dies for. Cinnamon adds complexity to the flavor. Finally, milk finishes the dessert with a moderate amount of richness. With only 20-25 minutes, you will get a very comforting sweet treat to enjoy.
The best Atol De Elote recipe is just exactly what you need right now.
Who doesn't love a wonderful pudding dessert? It is creamy, sweet, and so comforting. I just want to enjoy it all day round. There are a lot of rice pudding recipes. But let's see how the Salvadoran version is special.
Arroz Con Leche is creamy, rich, and sweet. Cinnamon and rice are a classic combo that offers a light and subtle sweetness. Some versions use condensed milk to make it richer. But if you want just enough richness, feel free to omit it from the recipe.
Everyone loves layer cakes. They are flavorful and incredibly delicious. Salvadoran layered cake has a wonderful orange flavor. Orange zest and orange marmalade work with other baking ingredients to create such an excellent taste. Once you try it, you won't be able to stop.
Maria Luisa is not only a Salvadorian dessert. It is also very popular in Colombia. People often describe it as being similar to English Victorian sponge cake.
This delicious Maria Luisa recipe will help you please the crowd.
This dessert is a delicious Salvadoran breakfast recipe. It features thick and large pastry filled with jam. The most popular jam used is pineapple jam. You can fill it with other types of jam if you want to.
The method to create Semita De Piña is unbelievably simple. If you have any experience in making pastry, you can make it without any difficulty. Only simple baking ingredients are required.
After a few hours of baking, the pastry will turn golden-brown. It is super soft and yummy. The filling is rich, sweet, and creamy. Such a flavorful dessert should never be absent from your Salvadoran party.
With this excellent recipe, making Semita De Piña can never be easier.
If you are wondering what dessert to serve at Christmas, I highly recommend Leche Poleada. Is there anything better than some sweet and creamy custard desserts to tie everyone together? They are best served after your fulfilling Salvadorian dinner recipes.
I am sure that vanilla custard is similar to you already. But this time, let's try the Salvadoran version. Still, you need nothing other than essential ingredients such as egg yolks, cinnamon, and vanilla. A crucial component is cornstarch, which helps to thicken the custard.
What is the best recipe for leftover bread? Torrejas is the answer. It is the traditional dessert of El Salvador, Cuba, and many other Latin American countries. Since it is so fulfilling, people serve it as a Salvadoran lunch recipe.
They soak the bread in eggs, then fry it and serve it with a delicious syrup. When fried, the bread becomes crispy. With some syrup on the top, it will be bursting with flavors and textures. If you want to add some richness, serve it along with a cream cheese sauce.
What about making Torrejas today? Don't miss it, or else you will regret it!
Nuegados De Yuca is the traditional dessert of many Latin American countries, including El Salvador. Unlike other desserts, which are prepared with just common ingredients, this one requires 2 elements that are very popular in Salvadoran food, namely cassava and panela.
Cassava is a root vegetable with a sweet and nutty taste. On the other hand, panela is a kind of whole canned sugar, which has a caramel flavor.
This dessert comes in small donuts served with a syrup made of panela and honey. As you taste it, every bite will be incredibly sweet and fluffy. Trust me! Their flavor is out-of-this-world good.
A lot of cuisines have their own recipe for cheese bread. However, Salvadoran cheese bread has some outstanding features.
It is made of the signature cheese variety in El Salvador cuisine called Queso Duro. It tastes much like Parmesan cheese. If you can't find it, then Parmesan cheese will be a great substitute.
Quesadilla Salvadorena has a rich flavor thanks to the cheese and sour cream. But it is not too sweet. After baking, you will get beautiful square cheeses bread with a golden brown exterior. It is a perfect companion of tea and coffee.
This Quesadilla Salvadoreña recipe can never go wrong.
These Tasty Salvadoran Desserts Will Be Crowd-Pleasers
After reading through this list, I believe that you've chosen a dessert to make. Today is a perfect time. Go for it! If you make it to serve your guests, they will absolutely be fascinated by your baking skill.
If you think that this article is helpful, don't hesitate to share it on your social media account so that more people know about the delicate flavors of Salvadoran desserts. Feel free to send me your thoughts in the comment section below.
Nutrition Facts
6 servings per container
---
Amount Per ServingCalories763
% Daily Value *
Total Fat 36g

56

%
Cholesterol 267mg

89

%
Sodium 316mg

14

%
Potassium 235mg

7

%
Total Carbohydrate 105.7g

35

%

Dietary Fiber 1.3g

4

%
Sugars 78g

Protein 10.1g

20

%
---
Calcium

96

%
Iron

3

%
Vitamin D

39

%
* The % Daily Value tells you how much a nutrient in a serving of food contributes to a daily diet. 2,000 calories a day is used for general nutrition advice.