It is really necessary to know how to freeze guacamole as it very quickly loses its flavor and fresh green color when left at room temperature or in the refrigerator. Guacamole is made of avocados, one of America's favorite fruits with a fatty, creamy flavor, packs with nutrients, and brings many health benefits. You can combine it with other ingredients for delicious and nutritious meals.
Suppose you regularly use this dish to accompany tacos or your other favorite recipes. In that case, I think you've been frustrated by not finding ripe avocados when you need them or having to buy them at a high price, or wasting leftover avocados in regret.
So what can you do to solve the above problems? That's why you should freeze guacamole. Is it really possible to freeze guacamole? You absolutely can. Follow the article below, and I will show you how to make guacamole and freeze it properly so that you are always ready to serve guacamole when you need it.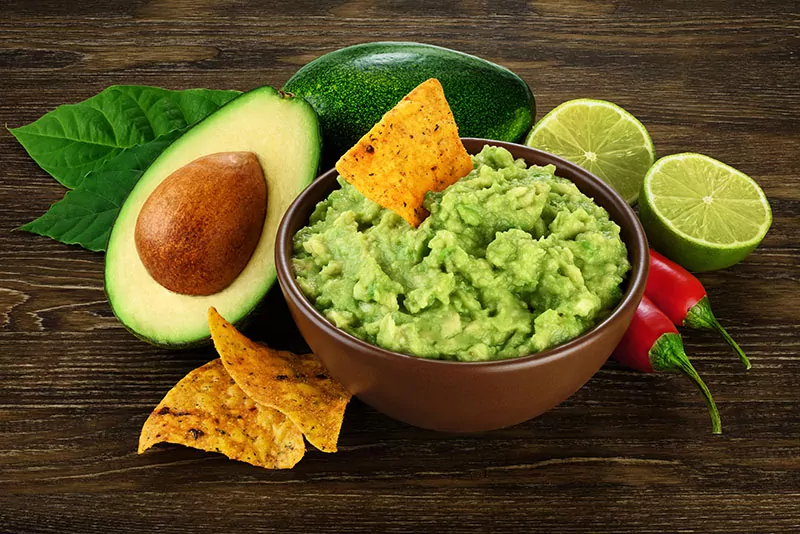 What Can You Use Guacamole For?
When turning avocados into guacamole, you can eat guacamole with the addition of many delicious dishes. And here are some recommendations you can try: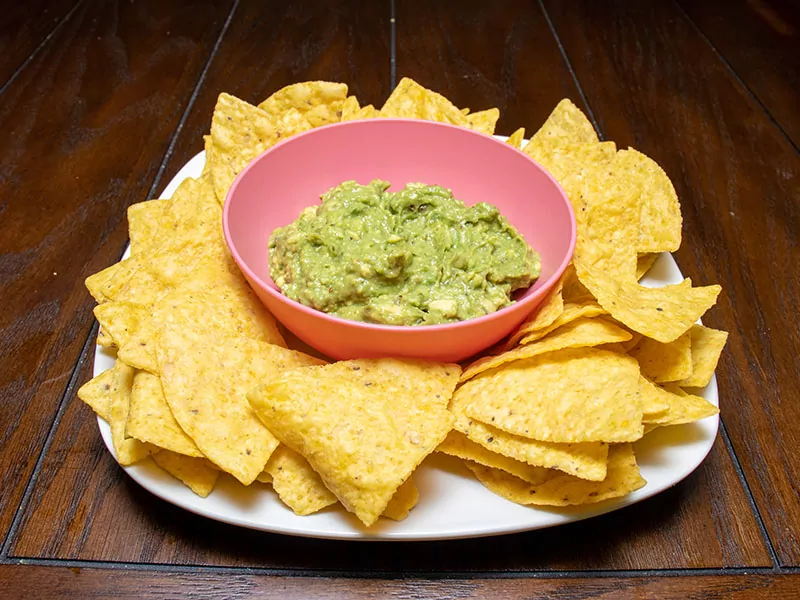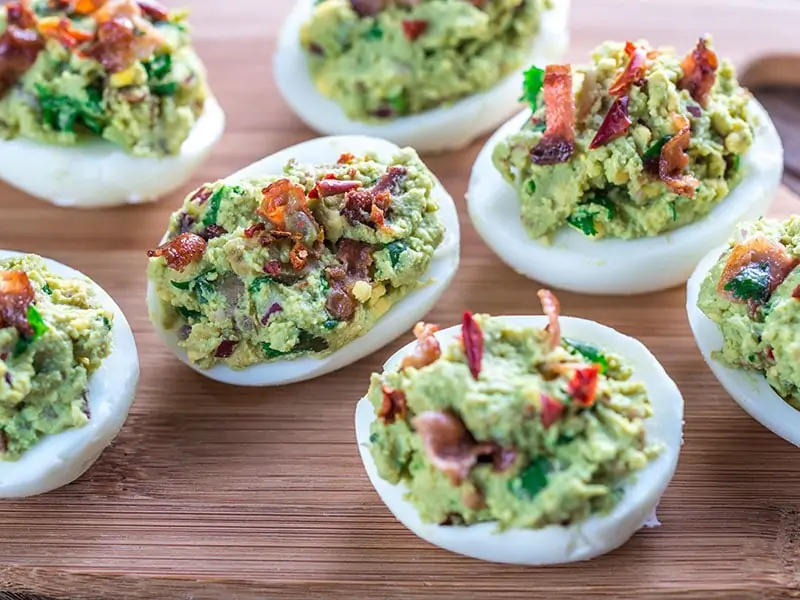 Serve it with sandwiches or toast, or crackers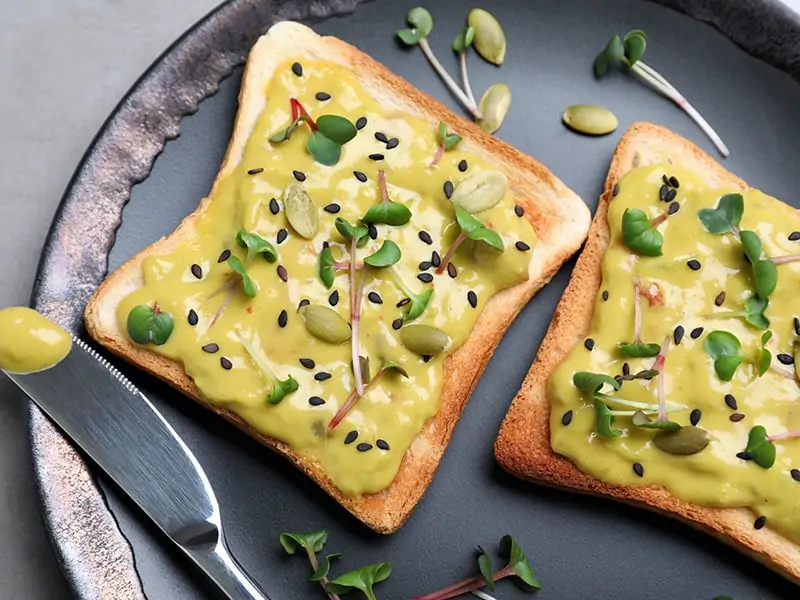 As a substitute for tartar sauce in salmon dishes or crab cakes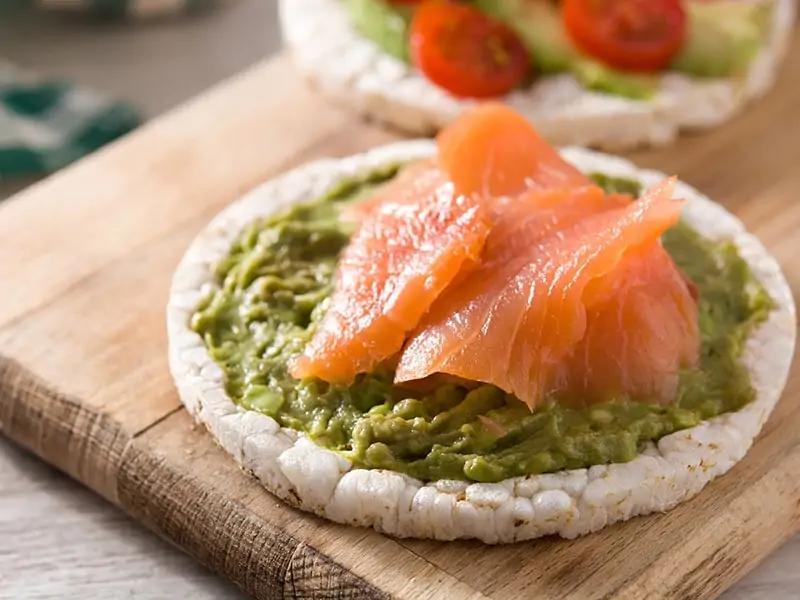 Combine with fruits such as pears, apples, pineapples
Make green salad dressing
Grind it into a refreshing soup
Can You Freeze Guacamole?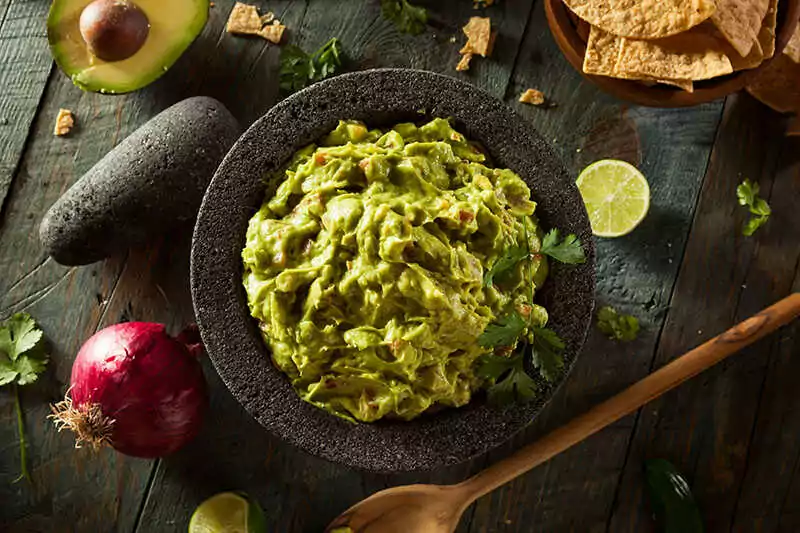 Like many other foods, you can freeze guacamole to prolong its shelf life and use it whenever you want. Truth be told, frozen guacamole won't taste as good as fresh ones. However, it's still better to have some in your freezer, just in case. This is also an excellent solution for you to save time and money and avoid wasting excess avocados.
Tips Before Freezing Guacamole
You should taste it to adjust the seasoning properly, such as adding salt or lemon juice.
If you are freezing a large amount of guacamole, you should divide it into small containers that can tolerate freezing temperatures. This helps to facilitate serving and ensure the quality of unused frozen guacamole portions.
You should not put other ingredients such as tomatoes, onions, peppers to freeze with guacamole because it will make the guacamole watery after defrosting.
Store Guacamole In a Freezer-safe Bag
Step 1: Put each portion of guacamole into Ziploc bags
Step 2: Remove all the air out and seal the bag.
Step 3: Flatten the bags and put them in the freezer. You should stack the bags on top of each other to save space.
The advantage of this method is that it does not take up much space in the freezer and is easy to defrost when you want to use it. However, you may find it uncomfortable to remove the guacamole from the bag and may have to dispose of the bags.
How easy and quick freezing a batch of guacamole. Watch this video:
While the jars will take up freezer space and take you longer to defrost the guacamole, you won't have to waste these jars and to get the guacamole is also convenient.
Step 1: Put the guacamole in the jar; you should not overfill the jar because the guacamole will expand when frozen.
Step 2: Flatten the surface to avoid the formation of air bubbles
Step 3: Close the lid and put it in the freezer
Tip: Coat the surface of the guacamole with olive oil to prevent the guacamole from turning brown.
In addition, you can refer to some ways to freeze avocado to always have the ingredients for your favorite guacamole.
You should see the video below:
How Long Can Guacamole Stay in The Freezer?
Guacamole left outside will turn brown due to the natural chemical reaction between polyphenol oxidase and air oxygen. Therefore, freezing is the best way to keep guacamole green and prolong its shelf life.
Guacamole can last up to 3 months in the freezer. However, if you use it as soon as possible, it will retain as much of the flavor and texture as fresh guacamole, and you shouldn't leave it too long in the freezer as it can spoil.
How To Defrost Guacamole
If you already know how to freeze guacamole, you should also know how to defrost it to use it effectively.
With guacamole in freezer-safe bags, simply take it out of the freezer and let it sit at room temperature for about 2 hours. To make guacamole out of the bag easily, you can cut off the top of the bag and squeeze it into a bowl.
With guacamole stored in mason jars, you need to put them in the refrigerator 1-2 days before using. If guacamole doesn't defrost enough, you can dip the jars in warm water to speed up the thawing process.
If you need guacamole right away, you can use a microwave to defrost it. You set the microwave oven to defrost mode and put the guacamole into it for a few minutes or more until it is defrosted.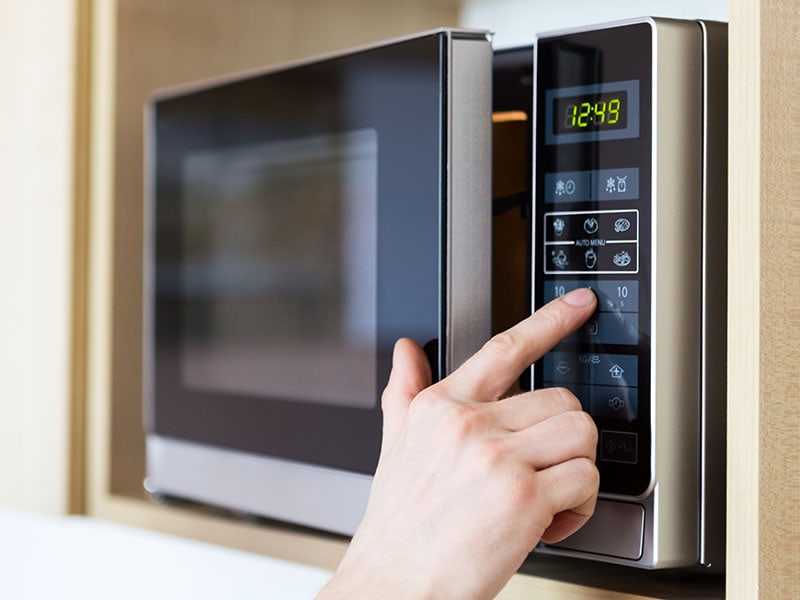 After that, transfer the guacamole to a bowl and mix well. Now, you can serve guacamole with other ingredients.
Bonus Tips
If the avocados are still quite firm, place them in a paper bag and cover for a few hours to ripen faster.
Along with tomatoes and onions, you should also not add milk to guacamole and then freeze it because milk often separates when freezing, which results in loss of flavor and texture of guacamole!
You can write the frozen date outside the bag or jar for easy tracking and use guacamole before it is spoiled.
How To Make Guacamole?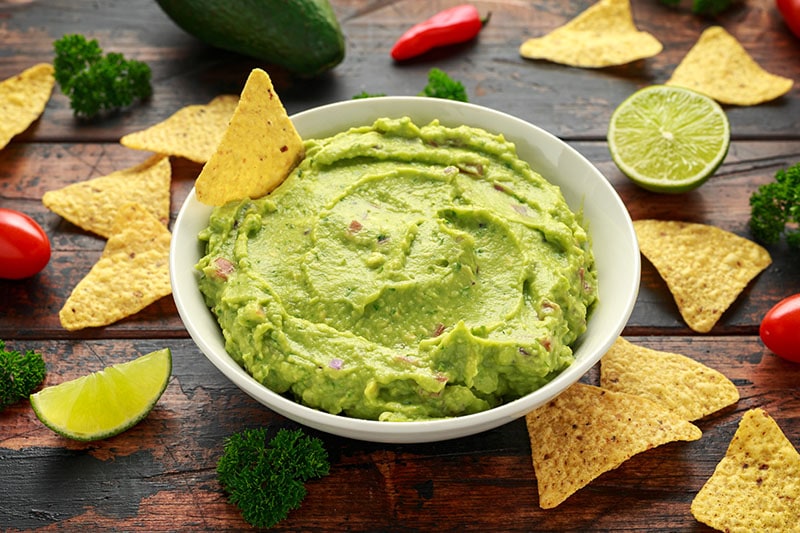 To keep guacamole for a long time in the freezer, you need to make the perfect batch of guacamole first. Here are the suggested steps for making delicious and fresh guacamole.
Step 1: Wash the avocados, cut them in half, remove the seeds, peel, and cut the avocado flesh into small pieces.
Step 2: Put the pieces of ​​avocado in the bowl
Step 3: Add chopped garlic
Step 4: Add salt to the mixture, start with 1 teaspoon of salt and adjust according to the amount of guacamole and your taste.
Step 5: Add about 3 tablespoons of lemon juice and olive oil to enhance the flavor and prevent the guacamole from turning brown
Step 6: If you're using guacamole right away, you can add other favorite ingredients like tomatoes and onions.
Step 7: Mix the mixture well and mash it with a potato masher or fork.
Tip: You need to consider the amount of seasoning you add to the guacamole as it depends on how much guacamole you make and your taste. Add it slowly until you get the flavor you want.
Making a quick and delicious batch of guacamole at home. Watch this video:
FAQs
The following frequently asked questions about guacamole will provide you with more useful information and help you use it properly. Read on!
Expectation vs. Reality
Now you don't have to worry about making too much guacamole or unused avocado leftovers because you can freeze guacamole. Not only that, but this solution also helps you confidently buy avocados in bulk during sales and always be ready to serve delicious dishes with guacamole without having to wait for avocado to ripen.
Although you can keep the shelf life of guacamole in the freezer for quite a long time, it won't retain the same flavor and texture as fresh guacamole. Therefore, you should not leave it for too long in the freezer.
Have you tried freezing guacamole? What do you usually serve guacamole with?
I hope this article will give you helpful information, help you know how to freeze guacamole properly, and always have delicious guacamole to use. Please share this writing to let more people know. Also, I'll answer any questions you have, so don't hesitate to leave comments!
Nutrition Facts
4 servings per container
---
Amount Per ServingCalories135
% Daily Value *
Total Fat 14.3g

22

%
Sodium 584mg

25

%
Potassium 17mg

1

%
Total Carbohydrate 2.7g

1

%

Dietary Fiber 2.3g

8

%
Sugars 0.3g

Protein 0.9g

0

%
---
* The % Daily Value tells you how much a nutrient in a serving of food contributes to a daily diet. 2,000 calories a day is used for general nutrition advice.