You are throwing a Mexican theme party and stuck with the idea of what to serve with tacos. So get ready to be inspired by a ton of recipes for making them at home with easy-to-buy ingredients and simple preparation.
And in case you made too many tacos and don't know how to handle it. Don't stress out either as there are many ways to reheat your tacos. Of course, serving some side dishes along with your leftovers is also a good idea.
Apparently, taco seems like an indispensable dish in authentic Mexican meals. But did you know that adding complementary items like side dishes to your taco night might make it even better? Check out this post to make sure you do not miss anything.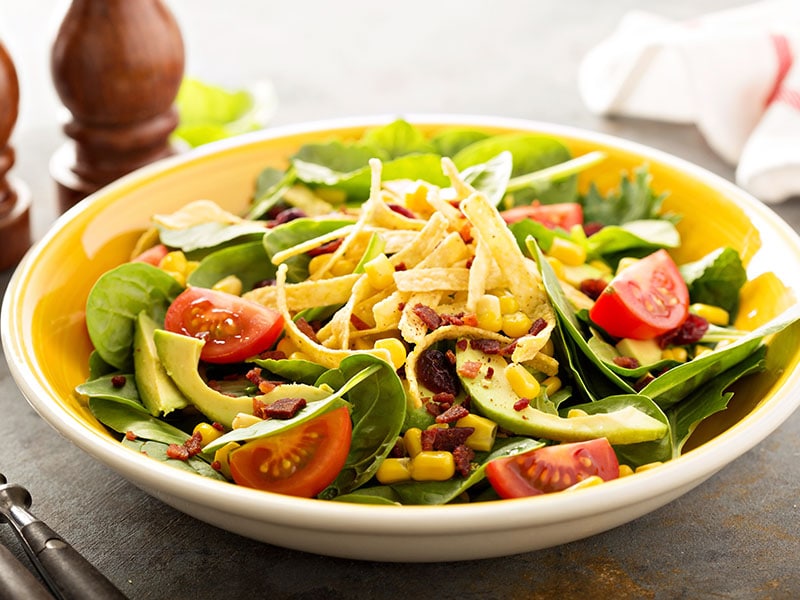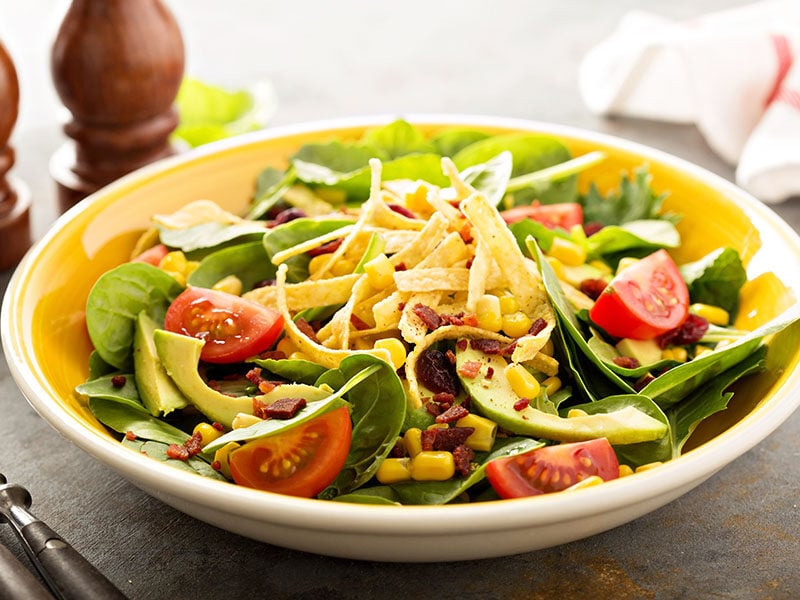 35 Treat Ideas That Perfectly Serve With Tacos
Taco side dishes can take many forms as long as they complement the flavors of your taco bars. In this article, I divided the following ideas into six sections based on frequent taco side dish kinds such as salad, salsa, dipping sauces, fulfilling dishes with rice, other savory dishes, and drinks.
Salad
Mexican Street Corn Salad
Tex-Mex Salad
Mexican Salad
Taco Slaw
Mexican Coleslaw
Cucumber Tomato Avocado Salad
Guacamole Quinoa Salad
Salsa
Salsa And Chips
Ds Famous Salsa
Pineapple Salsa
Black Bean Corn Salsa
Dipping Sauces
Homemade Guacamole
Roasted Poblano Corn Guacamole
7 Layer Bean Dip
Refried Bean Dip
Skillet White Chili Cheese Dip
Frijoles Puercos
Salsa Verde
Fulfilling Dishes With Rice
Avocado Rice
Cauliflower Rice
Spanish Rice
Mexico Rice With Chipotle
Cilantro Lime Rice
Zucchini Rice
Other Savory Dishes
Fried Avocado
Cucumber Gazpacho
Black Bean Soup
Borracho Bean
Beef Empanadas
Cucumber Avocado Blender Soup
And Drinks
Lemon Iced Tea
Beer
Mojito
Margarita
Sangria
To-Go Salad Dishes To Bring More Freshness
Most of them are vegan and low-carb side dishes which are not only delicious but also so healthy to eat.
They are a famous street food that can be served as a side dish in any Mexican meal, let alone tacos. And it only takes around 20 minutes to cook them.
Fresh, frozen, or canned corn can all be used. They are all delicious, so do not be concerned if you cannot spot fresh corn in the markets. Cheese and sour cream are two other components that help to bring out the flavors in this salad.
Let's try this low-calorie and high-fiber salad. This side dish is a mixture of American and Texan cuisine that contains many healthy vegetables and cheese.
And if you want to add some meaty ingredients, chicken pairs well with them. With easy and quick preparation, you can have a bowl of Tex-Mex salad every day to light up a whole day.
Let's try to make Tex-mex salad at home with simple ingredients and easy preparation.
They're a vibrant salad with chopped vegetables like tomatoes, red onions, greens, radishes, and corn. This salad also goes great with black beans, avocado, and crunchy bread crumbs.
These combinations will be sprinkled with cilantro lime dressing (or other dressing that you find suitable and convenient) to become a healthy side dish for tacos and enchiladas as well.
This one might be one of the quickest recipes for taco side dishes. With 3 simple ingredients as cabbage, cilantro, and lime, all you have to do is chop the vegetables and mix them with lime juice.
In order to have a crunchy cabbage salad, you should pick good cabbage without blemish. And you can store them after shredding in the fridge to keep them fresh and crispy.
This recipe is quite similar to the above dish, yet it requires some ingredients to increase the flavor of this salad, particularly hot dressing, to add a little bit of spice.
Trust me; you will not fail to make this salad because they are too easy to prepare. Also, they can pair perfectly with any kind of tacos. So let's try it one day.
Now, how about adding more color of summer for your taco side dish menu with cucumber, tomatoes, and avocado salad?
Juicy tomatoes, watery cucumber, and gooey avocado make your salad more distinctive and tangy. However, it would be better to serve right away. They will not taste good the next day, even if you keep them in the refrigerator.
Quinoa salad itself is a tasty accompaniment of fajitas. Moreover, quinoa also pairs well with guacamole to create the best bowl of salad. The whole recipe can bring freshness to your hot days. So they are perfectly suitable for your summer taco nights.
The mixture of guacamole, quinoa, and corn can be a good appetizer and a side dish for tacos as well.
Flavorful Salsa To Add A Little Kick To Your Tacos
What are the other things that make a taco party better? Salsa, of course. They are Mexican sauces that have various forms and different recipes, but all of them are so tangy and blend well with any kind of taco.
While salsa tastes best when it's fresh, you can consider whether to freeze salsa or not, especially if you always want to have some salsa available. Just bear in mind that freezing might drastically change your salsa's texture and consistency.
Let's begin a salsa list with a combination of salsa and chips. You can have a 5-start restaurant dish with simple ingredients and recipes here. The salsa is made from tomatoes and juice that has a nice light red color.
You can make tortilla chips at home as well. Make sure they are crispy and have a nice golden brown color.
Why not try this restaurant-style salsa and chips to make your home feel like a fine-dining restaurant?
They are another super easy recipe to make a great salsa that serves with your taco, a D's famous salsa.
The seasoning might be a little bit different from the above recipe, but basically, they are all made from tomatoes and juice.
Fruit salsa is so amazing. And this pineapple salsa is not exceptional.
The sweet taste of the pineapple mixed with a light spicy of chiles create contrast flavors in your mouth. They pair perfectly with your tacos as they enhance the tangy and juicy flavors.
Also, mango is a great option to make salsa, so if you love mango, you can try it once.
This salsa's vibrant and contrasting colors can be seen as the main appealing key to attract everyone.
And regarding the nutrition of black beans and corn, they are a super healthy side dish that you can serve with tacos.
Plus, the recipe could not be easier; so in just 15 minutes, you can have a nice salsa of black beans, corn, and other veggies.
Smooth Dipping Sauces To Double The Flavors
Although the dipping sauce recipe is quite similar to salsa, dipping typically contains creamier components such as cheese, whereas salsa refers to the vegetable content.
With only 5 minutes of preparation, you can have for yourself a bowl of guacamole that always fits with tacos. In Spanish, Guacamole means the combination of avocado and sauce.
You can serve it along with various Mexican main dishes. It is best known for pairing with quesadillas – a typical treat with tortillas.
There are various guacamole recipes out there if you want to add other ingredients, but basically, for this one, all you have to do is prepare avocado, chopped cilantro, and tomatoes, then mash them together with salt until you get a smooth texture for this combination.
Here is another version of guacamole with other veggies that you would love. Roasted charred corn and poblano peppers will upgrade the original flavors of guacamole, which is a creamy taste of avocado, to a higher level of tangy flavor.
And if you do not like dipping tortilla chips in guacamole, you can dip them with raw vegetables. They work fine with all guacamole recipes.
Each layer represents a different ingredient, so with just one bite, you can get a taste of 7 distinct flavors that are mixed in your mouth. And because of 7 different ingredients, they have a bright and colorful appearance. How cool is that!
You can make this dip one day in advance. Also, 7 layer bean dip can be kept in the fridge for up to 3 days.
1 layer is not enough? How about a 7 layer bean dip with an easy and quick recipe here.
The gooey flavor of refried bean dip is the mix of cream cheese, refried beans, and other components. They are served warm with pico de gallo and chopped cilantro on the top, creating an amazing look for this side dish.
Besides, refried bean dip can be cooked without cream if you are a dairy-free person.
Still crave for cheese? White chili cheese dip is also a good choice for you.
Nothing better than a melted cheesy top of a dipping bowl on a cold day. And your taco party would be more memorable because of this delicious dip.
This cheese dip is cooked on an open skillet, so let's amaze your guests by the smell of this one.
Main ingredients as beans, chorizo, cheese, and pepper make up this typical Mexican dish. In fact, if you love bacon, then you might love this dish as the chorizo is a smoked pork sausage.
Also, the caramelized color of chorizo and cooked beans is really appealing, enhancing the appetite for the dip. Regardless of whether you can store chorizo in freezers or not, this dish can last for up to 3 months in the fridge, making it the go-to accompanying dish for tacos.
Do not mistake salsa verde with salsa. Salsa is a colorful fruity salsa, whereas salsa verde is a green sauce that is made from tomatillos and chopped herbs and uncooked.
Their flavor is also different from salsas, as this one tastes quite tart. And just like other dips, tortilla chips are the best companions for them.
Healthy And Fulfilling Rice Side Dishes To Boost Your Energy
They are all simple rice side dishes to prepare. Long rice (Basmati rice) or brown rice is commonly used in these recipes.
Avocado is a popular fruit that appears in most taco bars. The combination of avocado and rice is such a good pair with tacos. Or you can enjoy it as a simple side item to cod fish meals. Overall, they are a perfect dish to highlight your main course.
Indeed, the mixture of avocado with other ingredients creates a rich and moist texture. Brown rice or white rice is totally fine for this dish. But for your better health, I recommend you use brown rice as they are richer in nutrients than white rice.
This simple demonstration of how to make creamy avocado rice with lime and cilantro is not to be missed.
Fun fact, there is no rice in this dish.
Why is it still called cauliflower rice? Because the chopped cauliflower looks like grains of rice.
They are also good for your low-carb plan as this recipe is all about cauliflower and other seasonings. Remember to choose fresh white cauliflower without any blemishes to ensure your cauliflower does not taste bitter.
What I love about this side dish is the overall color of them. After mixing rice with tomato sauce and spices, cooked rice has a frightful orange color that makes you wanna eat them immediately.
Also, they are very easy to cook, with just 10 minutes to prep. And of course, their taste is wonderful, like you are eating them in the restaurant.
Let's add a little heat to your rice.
Chipotle is a smoke-dried chili, and it means smoked pepper in Mexican. There are many creative versions for it, but their basic components are rice (basmati or brown rice), tomatoes, black beans, chipotle, and sweetcorn.
They are suitable for people of all ages, but you can skip chipotle if you cook for your kids.
Cilantro is a green herb that is commonly used in any Mexican meal. They have nutty and spicy flavors which taste bolder than parsley.
Besides, the lime juice and cilantro served with rice create the freshness flavors in your mouth. They absolutely upgrade your meal to a higher level of fulfillment.
Similar to the above cauliflower rice, the rice here is the shredded zucchini. So, they are another perfect low-carb side dish for your taco night.
They are served with grated Parmesan cheese, which makes your zucchini rice more cheesy and delicious.
Others Outstanding Savory Dishes To Spice Up Your Taco Party
These dishes might also be served as tasty appetizers or side dishes. Just to make your taco night more pleasurable, I have got everything from light hot and cold soups to crunchy fried beef cakes so that you will not get bored of eating.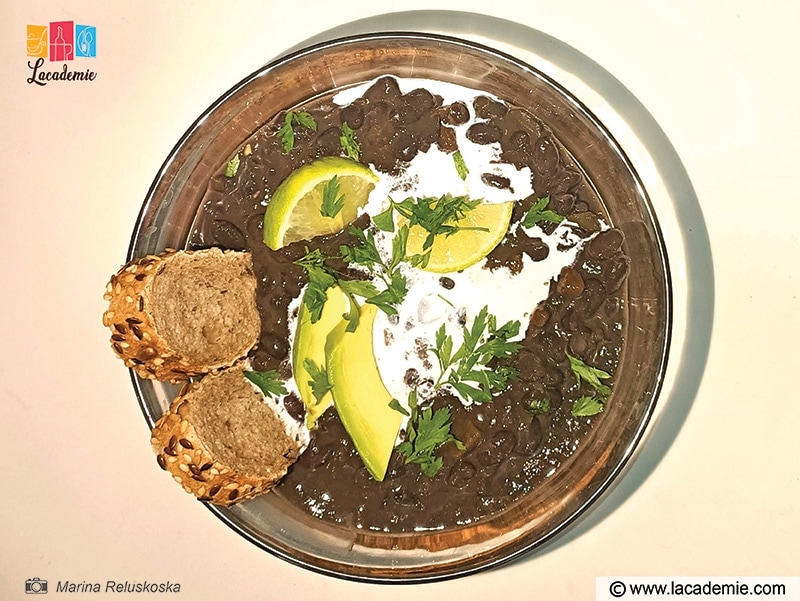 If you love black beans, you should not miss this creamy soup. It's high in protein and fiber that help improve your overall health. A big pot of hot black bean soup, served with tacos, is such a great deal.
The soup tastes so good that sometimes you might forget that it is just a side dish for your taco. Sprinkle your slow-cooked black bean soup with chili pepper. Or You can put a few slices of avocado on the top if desired.
You cannot miss this one if you are an avocado lover. A delicious, crunchy, and golden brown slice of avocado fried will turn your taco into more fulfillment and satisfaction.
You do not have to use a lot of oil, so this one will not be too greasy and oily. They will be better served with sauces like salsa or cilantro sauce.
Gazpacho is a cold soup of vegetables. You can use any veggies that you like to make gazpacho. In this recipe, cucumber is the highlight. Therefore, it doesn't matter whether cucumbers are freezable vegetables, pick freshly harvested one.
Fresh cucumber, tomatoes, jalapeño, cilantro, olive oil, and yogurt will be blended in the blender to create a light green soup that is so tasty and fresh.
They are not only a perfect appetizer but also a good companion for taco bars.
Borracho bean (aka drunken beans) is made from pinto beans and beer with other seasonings. So that is the reason why they have that name.
But you will not get drunk with this side dish. They are even served for kids. The creamy flavor of pinto beans mixes Mexican amber beer creates a tangy and bold dish that you cannot get enough of.
In this recipe, you need a slow cooker to process the foods. They might take a long time to be ready, but they deserve to wait.
If you want to test your kitchen skills, here is the one for you. Besides serving it along your taco bars, you can use this dish as a fantastic starter for your Cuban-themed party. And it is not too hard to prepare.
Empanadas is a savory pastry made of dough and filled with other components. With this recipe, empanadas will be filled with a mixture of beef, chopped veggies, and seasoning.
You can bake or fry them, but I recommend you bake them because it would be easier for you. The hot and tender center and the crunchy crust of beef empanadas will overwhelm you.
It is another recipe for a vegan-friendly soup. And if you are on a diet, cucumber and avocado soup is an ideal taco side dish for you.
Avocado and cucumber are blended to produce a green tint that exudes freshness just by looking at them.
And if you want to add more color to your dish, tomatoes, and cilantro or other vegetables are totally fine.
Let's refresh your stomach with cucumber and avocado soup.
And Drinks To Pair With Tacos
Finally, here is a selection of well-known beverages to accompany your taco meals. Let's make your taco party even more memorable with these non-alcoholic and alcoholic beverages.
I must start this list with the freshest drink in the world, lemon iced tea. Nothing pairs better with a spicy taco bar than a cup of sweet lemon tea.
This fruity flavor and the coolness from the ice do not only boost your mood but also increase your appetite when they are served with spicy tacos.
32. Beer
Craft beers appear to be another excellent pairing for tacos. Plus, there are a lot of fruit-flavored craft beers out there, so they are not a bad choice for you on taco nights. Here, let me tell you some special craft beers that fit perfectly with specific types of tacos.
For example, with seafood tacos, a glass of Mexican Lagers, California Pale Ales or Belgian Witbirt are the best. For vegan tacos, try Saison (Farmhouse Ale) beer to increase the intensity of your tacos.
Indeed, tacos and a beer glass will make everything better, I guarantee.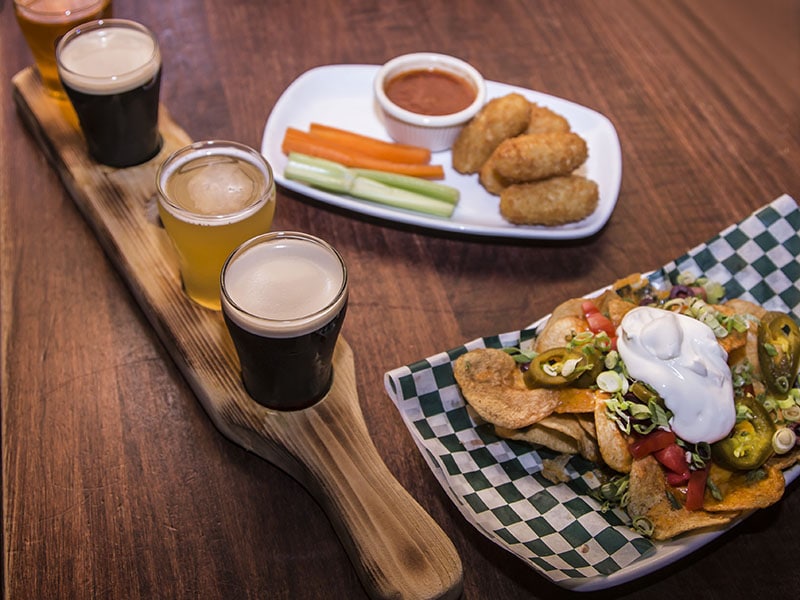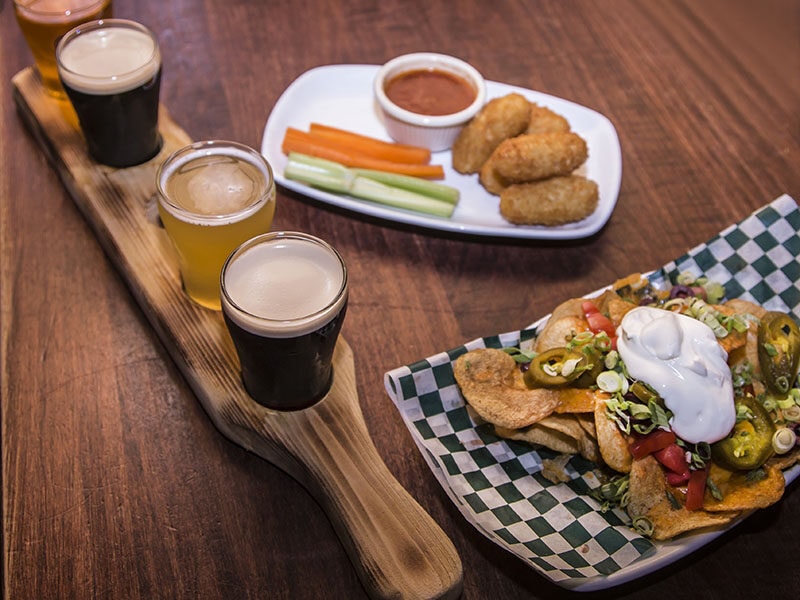 Now, let's celebrate your night with tacos and these cocktails. Then you will realize your life is so good.
Although mojito is an iconic dessert in Cuba, a lemon-mint Mojitos goes great with tacos, particularly bean tacos. Unlike other strong-flavored drinks, they're quite easy to consume. When you drink these, you can't even tell they're rum-flavored.
Plus, you do not have to worry that it would get you drunk. However, if you have a low tolerance for alcohol, one mojito might get you tipsy.
They are ideal for your shrimp taco as their zesty flavor. The tequila and lime juice make margaritas taste like an alcohol limeade.
When you're eating a taco and sipping a margarita, it is such a wonderful feeling. On the other hand, if you need something to pair with chili, Margarita is also a perfect option.
Wanna be a bartender? Here is a bartending 101 course with Margarita cocktail.
Sangria is native to Spain which is made with red wine, flavorful fruits, brandy, and sweet syrup.
All of the components create the best fruity cocktails. So they pair well with meat taco, especially Carnitas.
No Taco Party Is Complete Without These Amazing Side Dishes.
Find for yourself favorite side dishes to serve with tacos and impress others. I guarantee they would love your food as much as they love you.
These recipes, which range from super-easy to moderately challenging, will assist you to throw the best taco party, so you can watch your beloved ones dig into your treats.
And if you find it interesting with the list of taco side dishes here, do not forget to like and share to explore more mind-blowing foods in upcoming articles.
Nutrition Facts
3 servings per container
---
Amount Per ServingCalories174
% Daily Value *
Total Fat 10.6g

16

%
Cholesterol 13mg

5

%
Sodium 208mg

9

%
Potassium 255mg

8

%
Total Carbohydrate 16.9g

6

%

Dietary Fiber 2.5g

8

%
Sugars 3.3g

Protein 5.3g

10

%
---
* The % Daily Value tells you how much a nutrient in a serving of food contributes to a daily diet. 2,000 calories a day is used for general nutrition advice.