Crockpot taco soup is literally a throw-it-in-the-crockpot and let-it-simmer kind of dish. It is perfect for busy days when you crave a flavourful meal but do not want to slave away over the stove after a busy day at work.
You'll be singing out with joy that you managed to create this beautiful meal using very few ingredients and without preparing veggies. In fact, the only chopping you need to do is dicing the onions. The rest of this recipe lets the crockpot handle your hard work.
Slow cooker soups make a wonderful addition to your weekly recipe rotation. Now on Tuesdays, it won't just be a Taco Tuesday, but a crockpot taco soup Tuesday!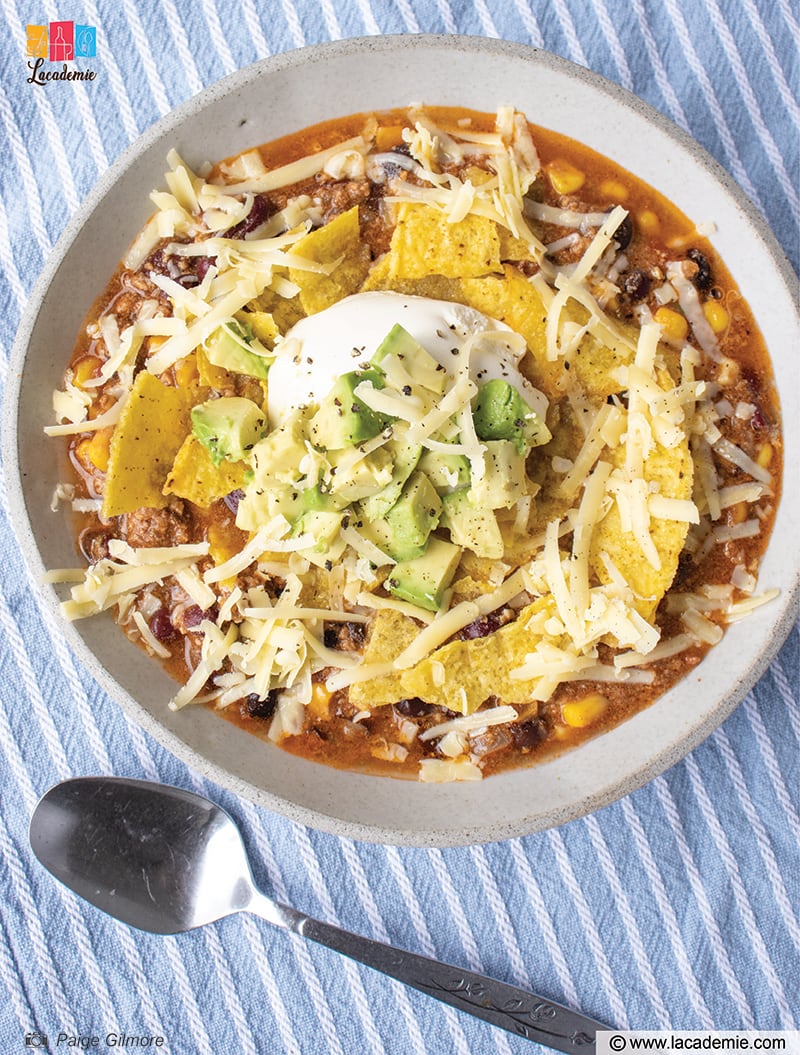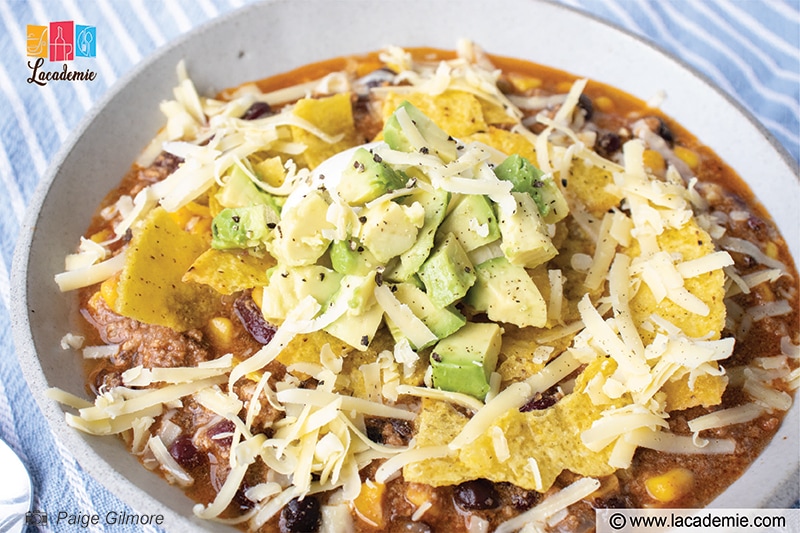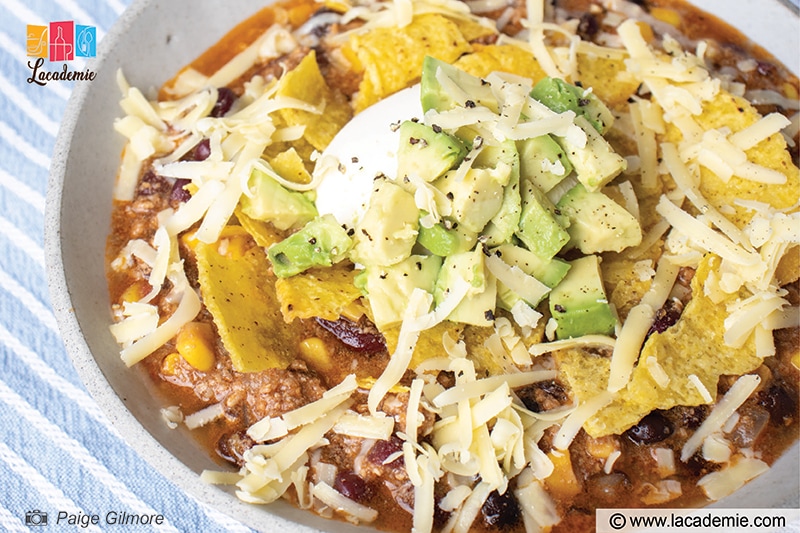 What is Crockpot Taco Soup?
Taco soup is a traditional Mexican soup consisting of beef mince, red kidney beans, and black beans in a tomato base. You will love the warmth and spicy kick of this family favorite.
My Taco Soup cooks to perfection in the crockpot on a low setting. The slow cooker allows this soup to simmer, infusing the flavors and tenderizing the beef mince and beans.
Tools
Crockpot soup recipes are so quick & simple to recreate. To make my crockpot taco soup, you'll need the following tools:
Crockpot / Slow Cooker
Chopping Board
Sharp Knife
Large Ladle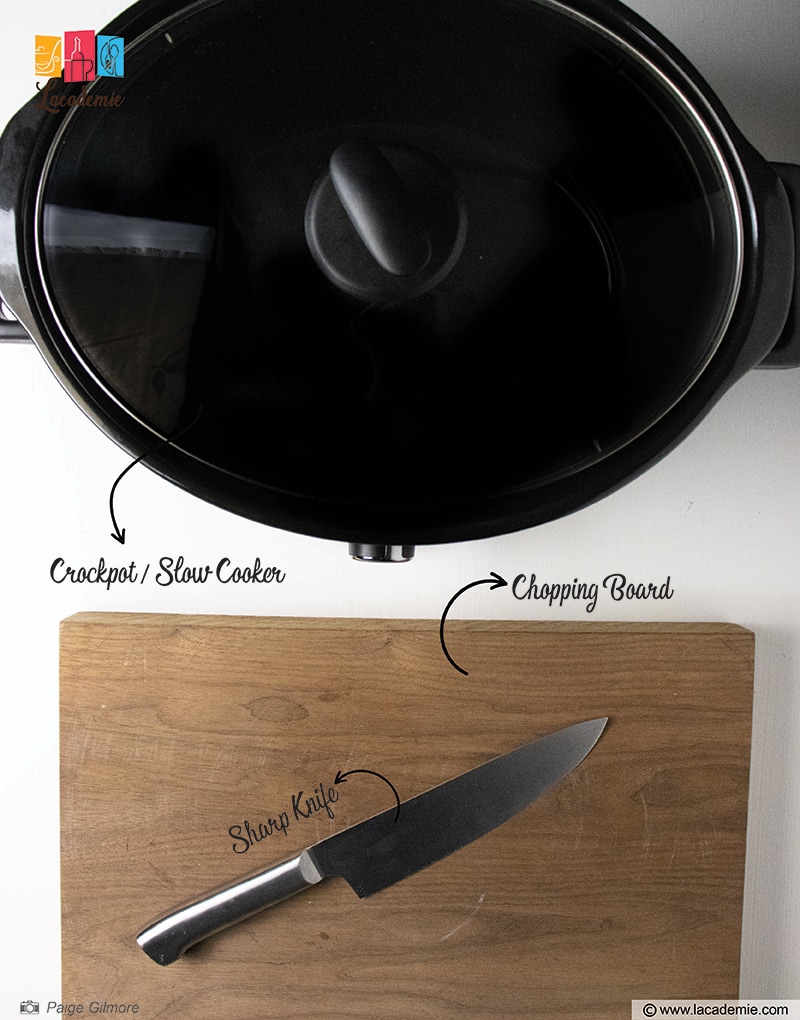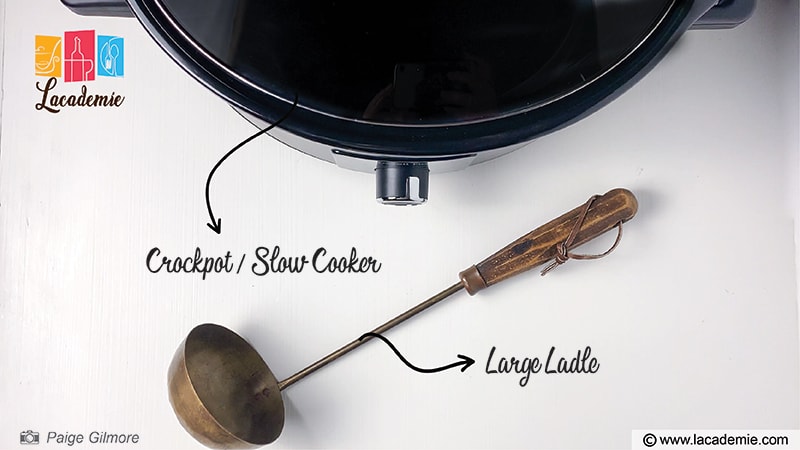 Ingredients
Below are the key ingredients to recreate my warm and rich taco soup with a spicy kick.
Beef Mince. A great source of iron and one of the key ingredients in this recipe.
Red Kidney Beans And Black Beans. Beans add protein and hearty substance to my crockpot taco soup.
Tomatoes And Tomato Paste. This luscious component ties all the ingredients together.
Vegetable Stock And Red Wine Vinegar. The flavorsome liquid base to your taco soup.
Celery And Corn. Celery and corn add sweetness and color to this vibrant soup.
Onion. The perfect aromatic addition to any taco soup recipe.
Chili Powder And Fresh Chili. Give this soup a warm and spicy kick. Change the amount of chili powder according to your spice tolerance.
Cumin, Smoked Paprika, Coriander Powder. Spices to create a flavourful soup base that will have you wanting more.
Avocado, Taco Shells, Sour Cream, And Grated Cheese. Taco-influenced garnishes to top off a wonderful soup.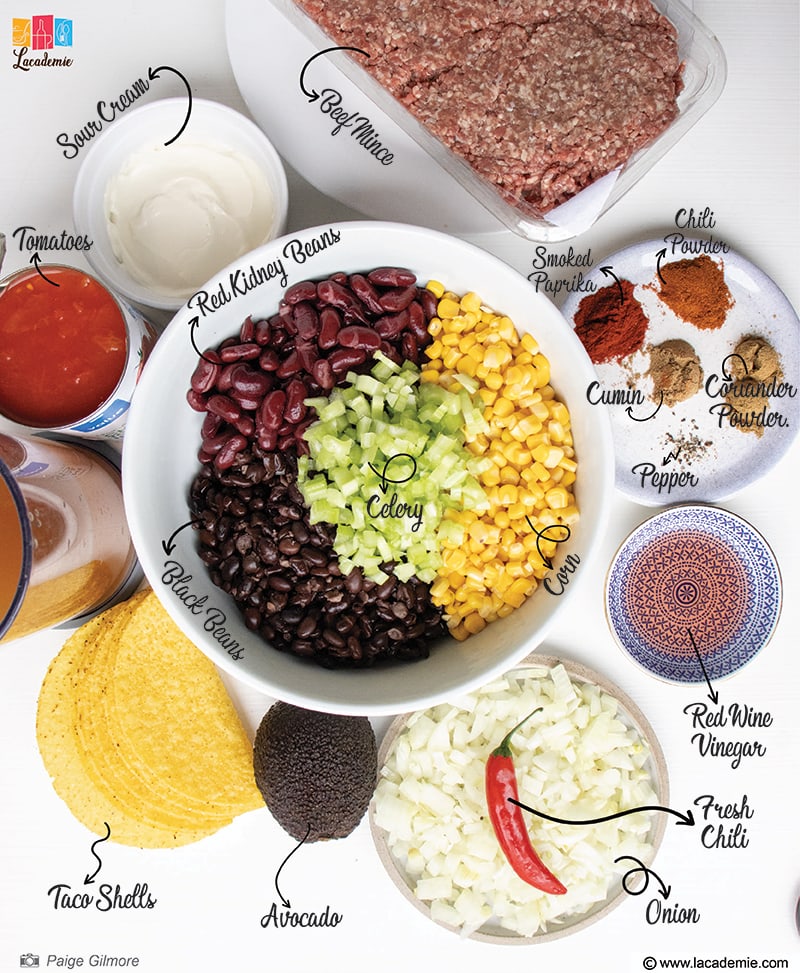 How To Make Crockpot Taco Soup
Cooking this tasty crockpot soup recipe at home is so simple!! Follow these five easy steps, and you'll enjoy this delicious meal for dinner!
Step 1: Arrange Your Crockpot Taco Soup Tools And Ingredients
In your kitchen, switch on your crockpot and organize your crockpot taco soup ingredients. Make sure that you have the right amount of the required components.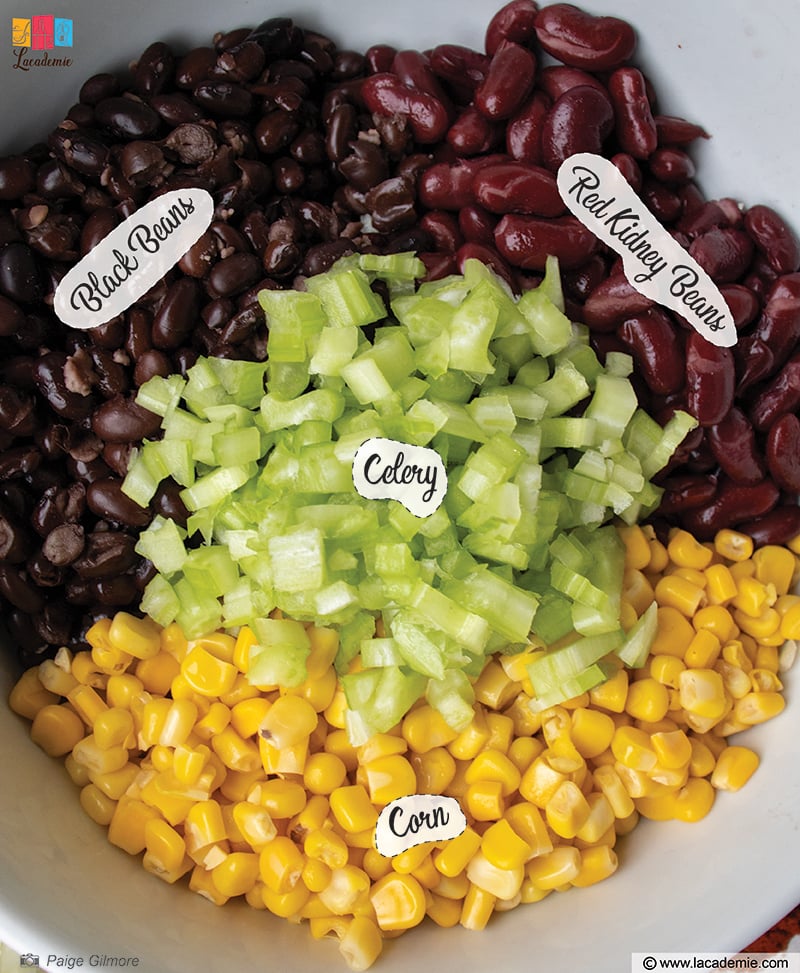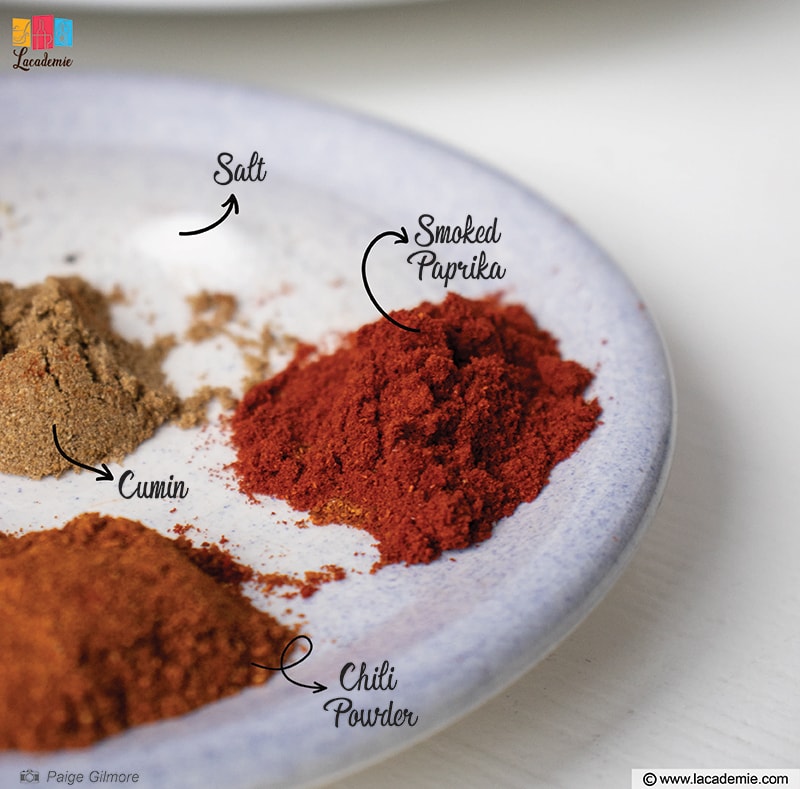 Step 2: Put In Your Ingredients
To cook your taco soup, place all your ingredients into the crockpot but save the taco shells, grated cheese, sour cream, and avocado for adding to your cooked soup later. Remember to break up the beef mince before cooking it. Otherwise, it will cook in large chunks.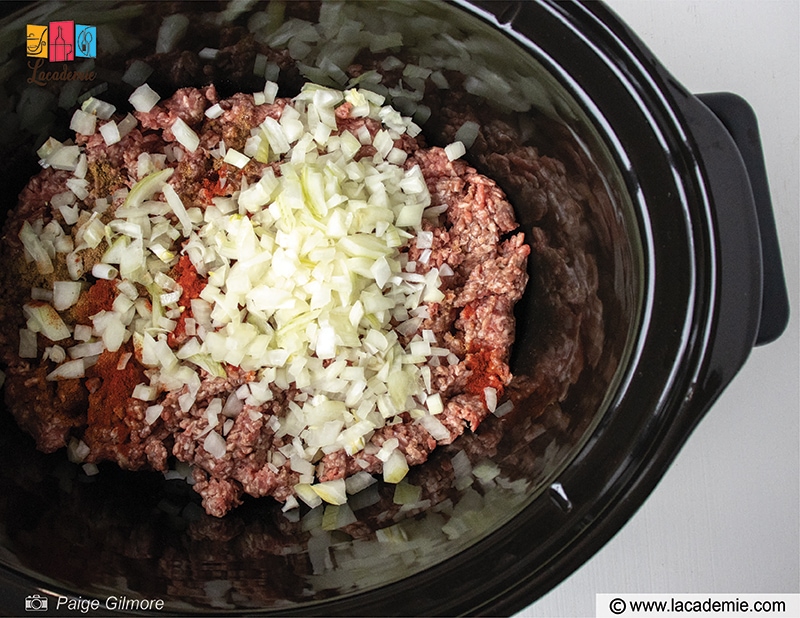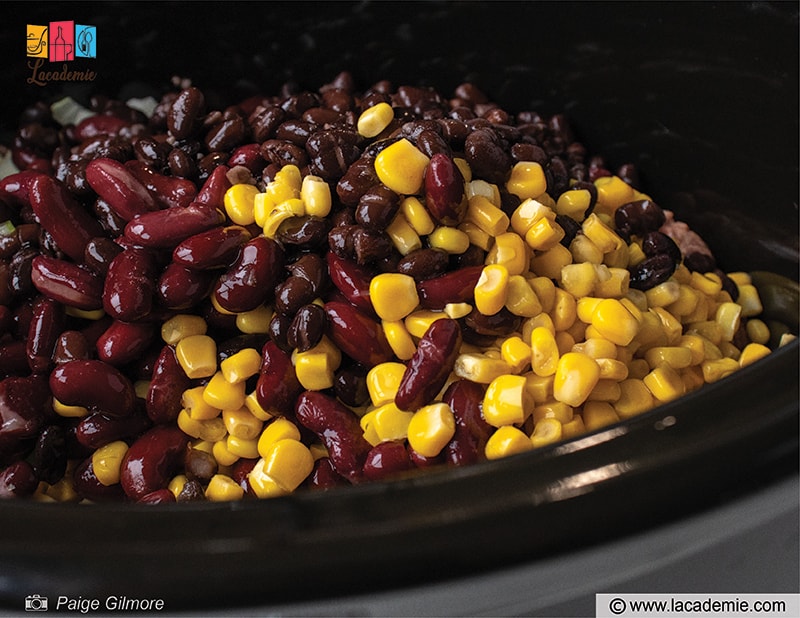 Step 3: Cook Your Taco Soup
Stir together all the taco soup ingredients until the mince has broken down properly. Put the lid on the crockpot and then turn it on to high for 4 hours, or if making well in advance, set it to low for 8 hours.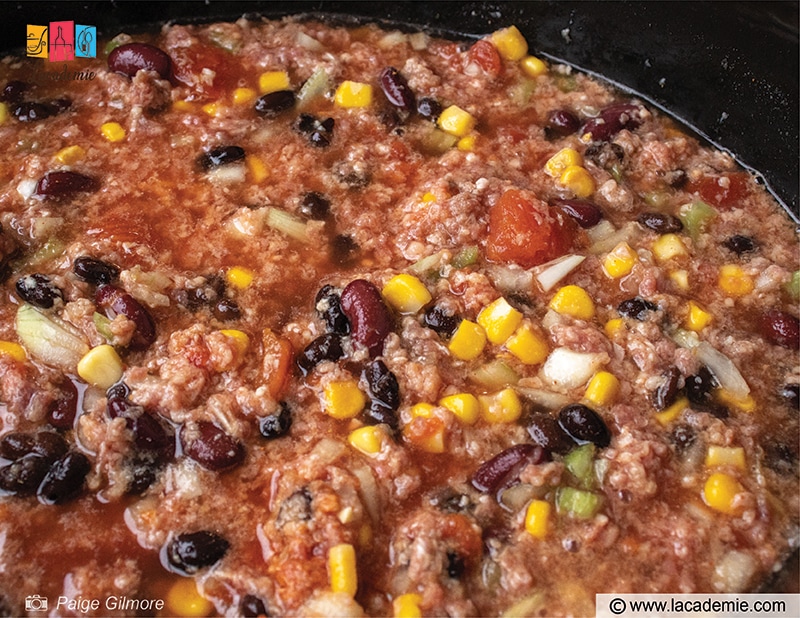 Step 4: Prepare Your Toppings
Just before serving your cooked soup, prepare all the different taco soup toppings. Firstly, take your taco shells out of any packaging and reheat them per the packet instructions. Once cooked, crush with your hands into smaller pieces.
Secondly, place your sour cream and grated cheese into separate serving bowls. Lastly, dice your avocado by slicing it in half, removing the pit, spooning the avocado out, and chopping with a knife.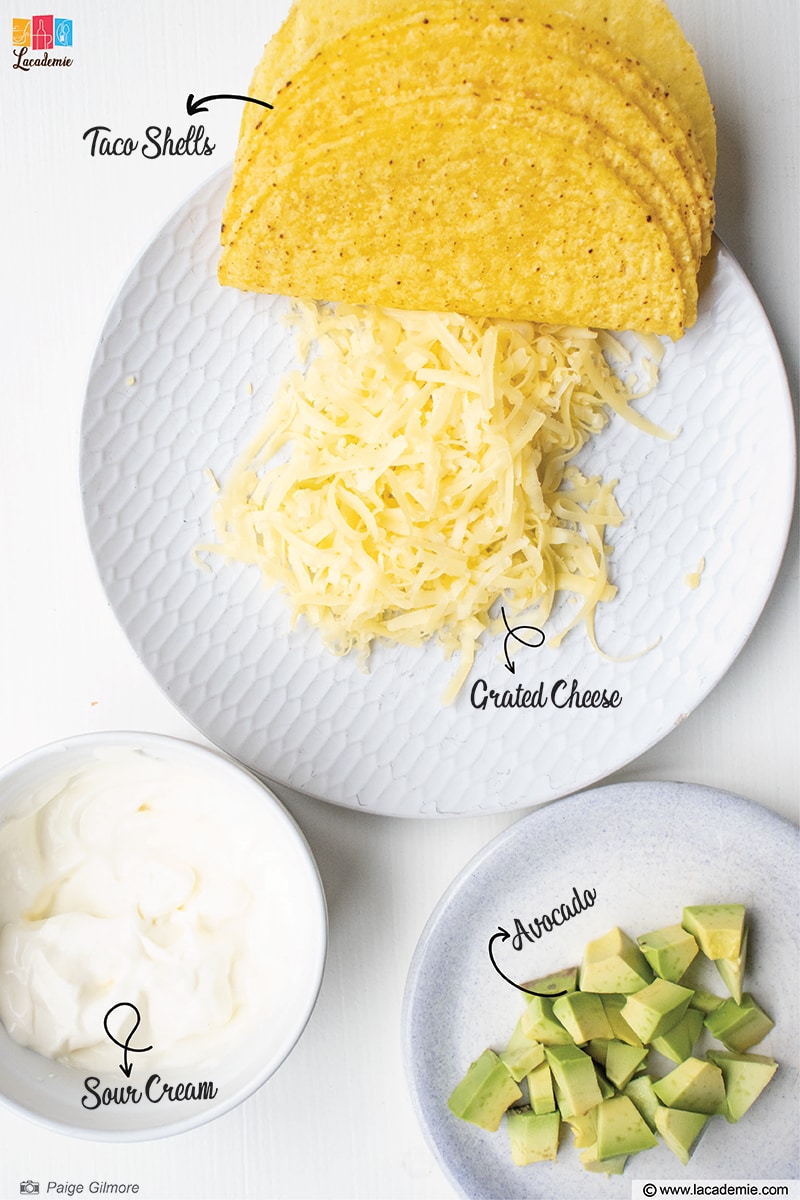 Step 5: Serve Your Delicious Crockpot Taco Soup
Once the soup is cooked, spoon a generous amount into a bowl and then sprinkle with crushed taco shells, avocado pieces, and grated cheese. Finish with a dollop of sour cream, and your dish is ready to serve. Enjoy!
Tips And Serving Suggestions
Crockpot soups have to be my favorite no-fuss recipe with very little food preparation or the need to monitor the meal once it's cooking away on a low setting. It is bound to become your favorite too!
Below are a few tips and serving suggestions that will have this meal cooked to perfection and plated to impress.
Tips for Crockpot Taco Soup
Here are a few go-to tips for making my crockpot taco soup.
If you prefer chicken over beef, you can substitute it with chicken breast. Cook the recipe as per instructions, and just before serving, remove the chicken breast and shred it apart using two forks. Place the shredded chicken back in the soup.
This is a spicy soup, so if you are feeding younger family members who prefer no or mild spices, refrain from adding the chili powder. You can add spicy ingredients after serving your little ones.
If you plan to chop up your avocado in advance, squeeze some fresh lemon juice onto the avocado pieces. Doing this will prevent it from browning.
Put all the prepared toppings in different bowls and let your family or guests pick their favorites. Everyone can customize their taco soup to their heart's content!
What To Serve With My Crockpot Taco Soup?
Although this recipe is jam-packed full of flavor, here are a few ways I like to accompany the meal to really get the taste buds tingling!
Avocado. When in season, avocado is the perfect way to add vibrant color to this meal.
Taco Shells/Chips. Who doesn't love corn chips? I recommend serving these next to the soup to add crunch and scoop up this delicious meal.
Sour Cream. A must-have condiment in most Mexican-style recipes. The creamy, tangy flavor really makes this a melt-in-your-mouth dish.
Grated Cheese. The kids will love a bit of grated cheese to top off this soup.
Cornbread. Cornbread is a staple in Southern United States cuisine. Any kind of cornbread is perfect for pairing with this taco soup.
Chips And Guacamole. Another divine Mexican food combo that perfectly goes with this soup. If you're a fan of avocado, guacamole is a mouth-watering dip you don't want to miss.
Your Preferred Salad. If you want to add some more green to the dining table, feel free to serve your taco soup with a salad side.
Green Onions And Cilantro. Chop up some green onions and cilantro and add them to the top of the dish. The two herbs combine beautifully to give your soup more flavors.
Jalapenos. For extra spices, throw in some jalapenos. Both fresh and pickled jalapenos work great with this recipe.
The Best Ways To Store Your Taco Soup
To store the leftover soup, simply transfer it to an airtight container and put it in the fridge. Your taco soup will last for about 3-4 days this way. Remember to rewarm the soup using a stovetop or microwave before eating.
You can also freeze the dish to store it for longer. Frozen taco soup can stay good for up to 3 months.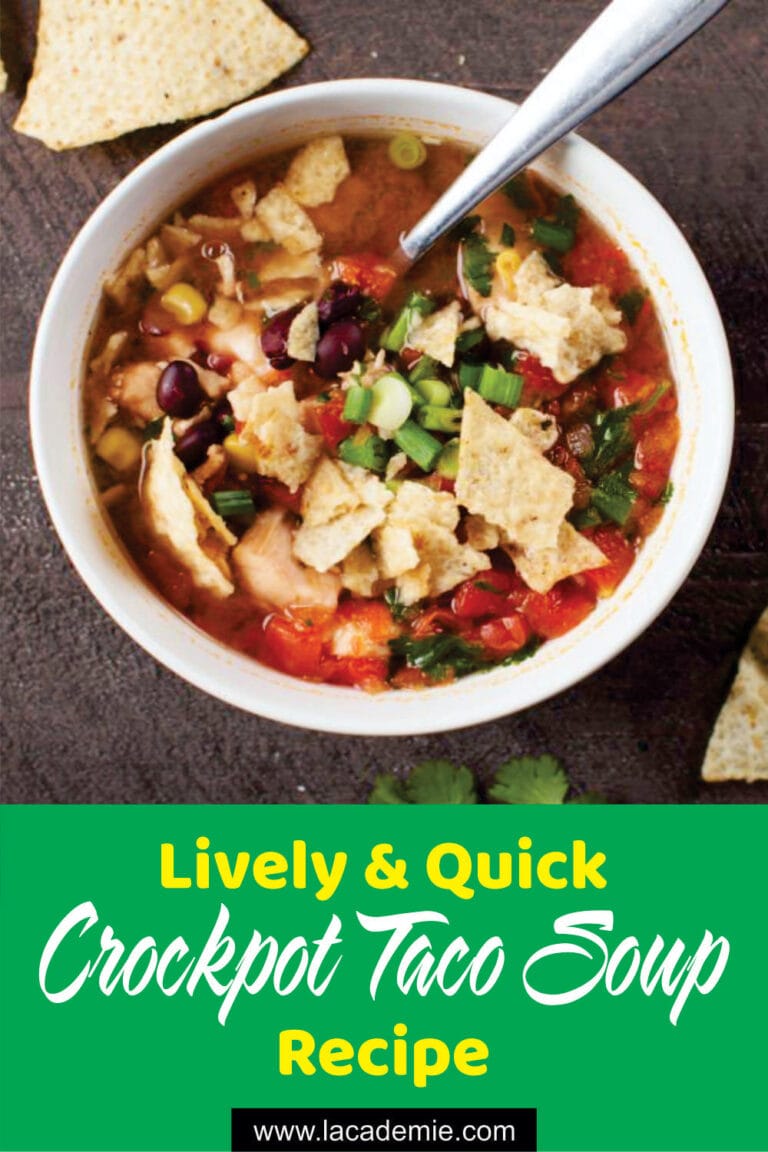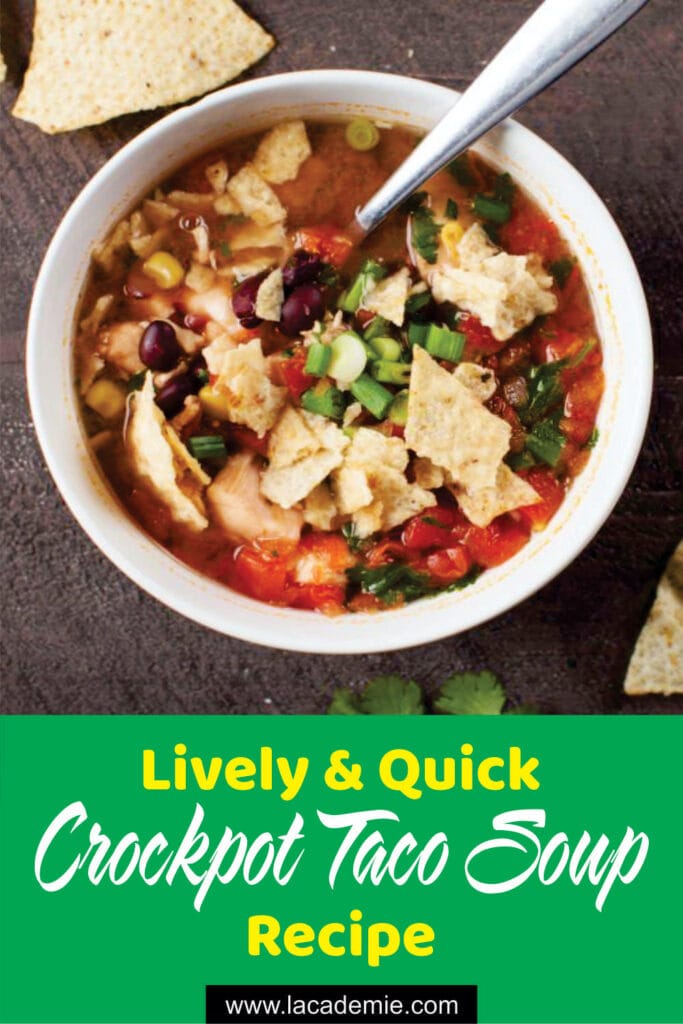 Easy Delicious Crockpot Taco Soup
Throw together this tasty, full-bodied taco soup next time you're in the mood for a Mexican-flavored dinner but don't have the time to stand in the kitchen for ages.
You will love this meal with a meaty base of beef, beans, and tomatoes garnished with classic taco flavors; taco shells, sour cream, cheese, and avocado!
Whether you're feeding a crowd or simply craving some spicy warm soup yourself, this crockpot taco soup will have you cooking it over and over again! What taco soup toppings do you love to add? Let me know in the comments!
Nutrition Facts
10 servings per container
---
Amount Per ServingCalories242
% Daily Value *
Total Fat 5.5g

8

%
Cholesterol 61mg

21

%
Sodium 625mg

27

%
Potassium 591mg

17

%
Total Carbohydrate 21.9g

8

%

Dietary Fiber 5.5g

20

%
Sugars 3.1g

Protein 26.8g

52

%
---
* The % Daily Value tells you how much a nutrient in a serving of food contributes to a daily diet. 2,000 calories a day is used for general nutrition advice.