Crockpot soup recipes have made my life much easier. It's effortless, hassle-free, and all the cleaning is done in a flash. All you need is just a little patience and some inspiration to get you ready.
Making soup with your crockpot turns out to be more than just convenience. The vegetables bring out more flavors, and the meat is flawlessly tenderized due to long cooking hours. Bonus, you save more electricity when cooking with your crockpot.
You can prepare your soup on the weekend, let say, on Sunday, to enjoy the treat on the next busy week. With a crockpot, let's try many wholesome Monday night dinner options and forget all the worries at work.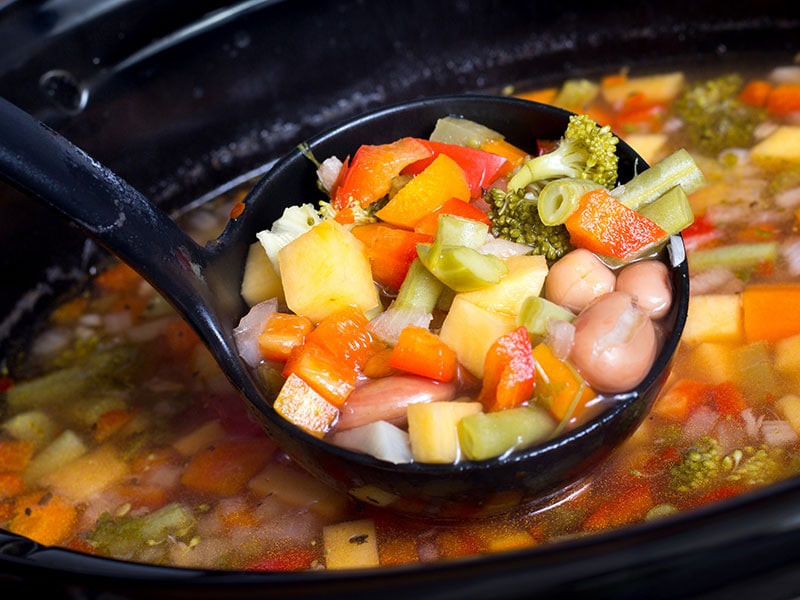 35 Dump-And-Go Crockpot Soup Recipes That Taste Like Heaven
Before going to the main section, you might want to check out information such as "should foil be put in crockpots", "what is the best crockpot size for my dish", etc. Understanding your crockpot thoroughly will ensure that your crockpot soup recipe will be of utmost success.
Crockpot Soup Recipes With Meat
Crockpot Soup Recipes With Beef
Crockpot Taco Soup
Beef and Barley Soup
Red-eye Brisket Stew
Red Wine Beef Stew
Kale Lentil and Beef Stew
Cuban Ropa Vieja (Cuban Shredded Beef Stew)
Italian Meatball Soup
Crockpot Soup Recipes With Chicken
Crockpot Chicken Tortilla Soup
Crockpot Tuscan Chicken
Chicken Pot Pie Soup
Chicken Posole
New England Chicken Chowder
Chicken Enchilada Soup
Chicken Fajita Soup
Crockpot Baked Beans
Other Meat Crockpot Soup Recipes
Bacon Cheeseburger Soup
Broccoli Ham And Cheese Soup
Olive Garden Zuppa Toscana
Slow Cooker Three-Bean Chili
Shrimp and Crab Bisque
Crockpot Soup Recipes With Vegetables
Crockpot Potato Soup
Slow Cooker Black Beans Soup
Butternut Squash Soup
Crockpot Broccoli Cheese Soup
Creamy Potato and Beer Cheese Soup
French Onion Soup
Split Pea Soup
Tomato Basil Soup
Sweet Potato Soup
Cream Pumpkin Soup
Crockpot Soup Recipes With Pasta And Noodles
Sausage and Tortellini Soup
Spicy Pad Thai Chicken and Ramen Soup
Lemon Chicken Orzo Soup
Ramen Soup
Italian Wedding Soup
Chicken Noodle Soup
Easy Lasagna Soup
Olive Garden Pasta e Fagioli
Chicken Pho
Don't waste your time. Turn on your crockpot now!
Meaty Crockpot Soup Ideas To Keep Your Stomach Warm
These savory soup recipes are loaded with protein and fiber, and the taste is just unparalleled. As you scroll through the list, you'll be left open-mouthed to see some clever cross between soup and your favorite dish. Well, because why not?
Beefy Crockpot Soups That Are Too Good To Resist
It's such a shame if someone ever decides to turn down these crockpot soup recipes. Not only are they loaded with exceptional flavors, they will also boost your protein intake thanks to succulent beef chunks.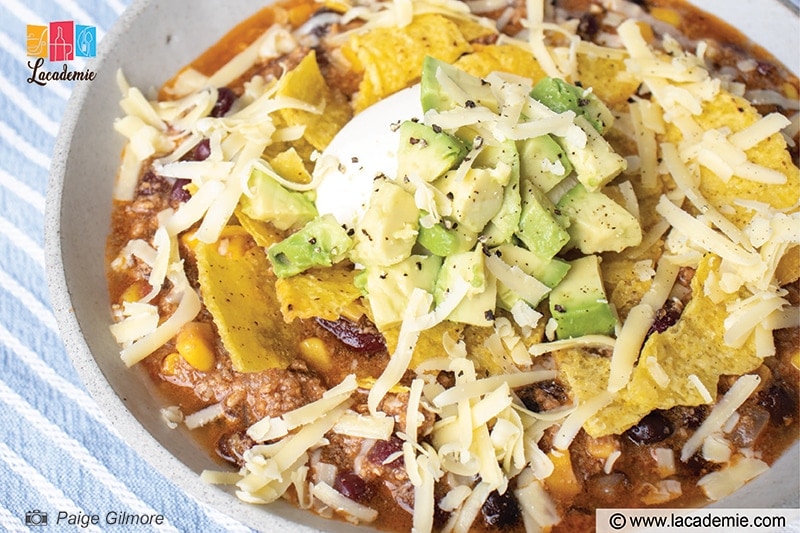 You can eat this taco soup anytime, whether in summer or winter. It will immediately satisfy your hunger with minced beef and different kinds of beans. Pair this dish with salads and avocado to balance the richness.
You will love to have a slurp of this soup on chilly nights. Fork-tender beef, soft vegetables, and chewy, fiber-rich barley – what more can you ask for? To top it all, the soup is ready after only four hours, which is pretty quick since you're talking about crockpot standards.
This hearty stew is perfect for any gathering, and it's surprisingly easy to make with your crockpot. The soup is brightened with brewed coffee and Dijon mustard, and I love how my kitchen is filled with herbaceous notes when I open the crockpot after eight hours.
And if you do not know what dishes to go with your beef stew, grilled veggies is one of many ideal candidates.
It's the coldest day of winter, and you are all shivering as soon as you come home. Lucky for you, your beef stew has just finished, and a lovely aroma has permeated the whole house. It's the smell of red wine, which has lent full-bodied flavors to the braising beef.
You can see this video to know more:
Kale Lentil And Beef Stew
Here goes another luscious beef stew to keep you warm when the winter breeze arrives. The stew beef is simmered until tender, while kale and lentils provide a striking contrast to the modest but tasty stew. It's a real deal to treat your family during the holidays.
The national dish of Cuba, ropa vieja, is another delectable crockpot beef dish you want to try cooking next. The braised flank steak is irresistible, and it tastes a million times better when you serve it over a bed of rice or with tortillas.
You can't go wrong with meatballs – these small guys are packed with big flavors, and they require little prep time. The beef broth is superb, and the intricate use of spices is simply out of this world! Did I mention that this hearty soup is finished in less than an hour?
Do not like the flavor of beef broth? No big deal, because you can use other liquids to replace beef broth yet do not change too much the final taste of your dish.
You can see this video to know more:
Crockpot Soup Recipes With Chicken – The Cure To Every Cold
Chicken soup is more than just food. In Asian countries, it is a panacea to every trivial illness. Just a small slurp, and you are sure to recover within the next few days. How magical is that! And yes, chicken soup can be done in your crockpot effortlessly.
If you are a big fan of North America's cuisines, you should not miss various authentic Mexican crockpot ideas. And chicken is one of the most common meats utilized in this cuisine.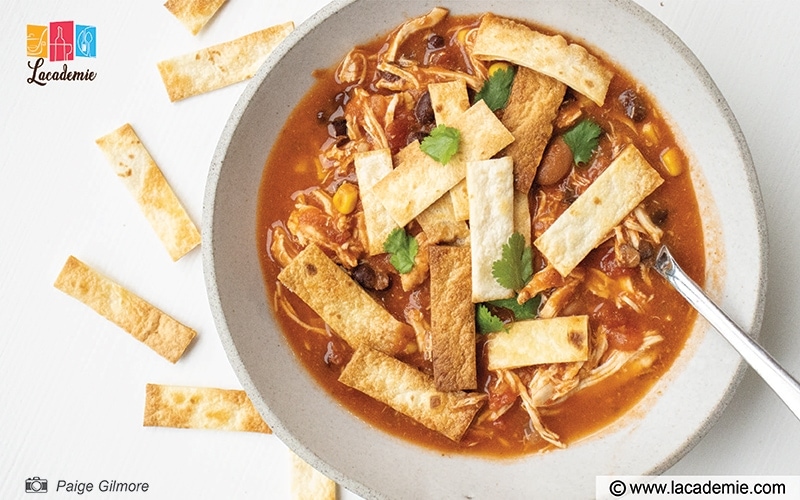 Leave all the mess behind with this amazing chicken tortilla soup recipe. Featuring succulent breast chicken as the main attraction, the soup is a nod to Tex-Mex cuisine with pinto beans, black beans, tomatoes, and warm spices.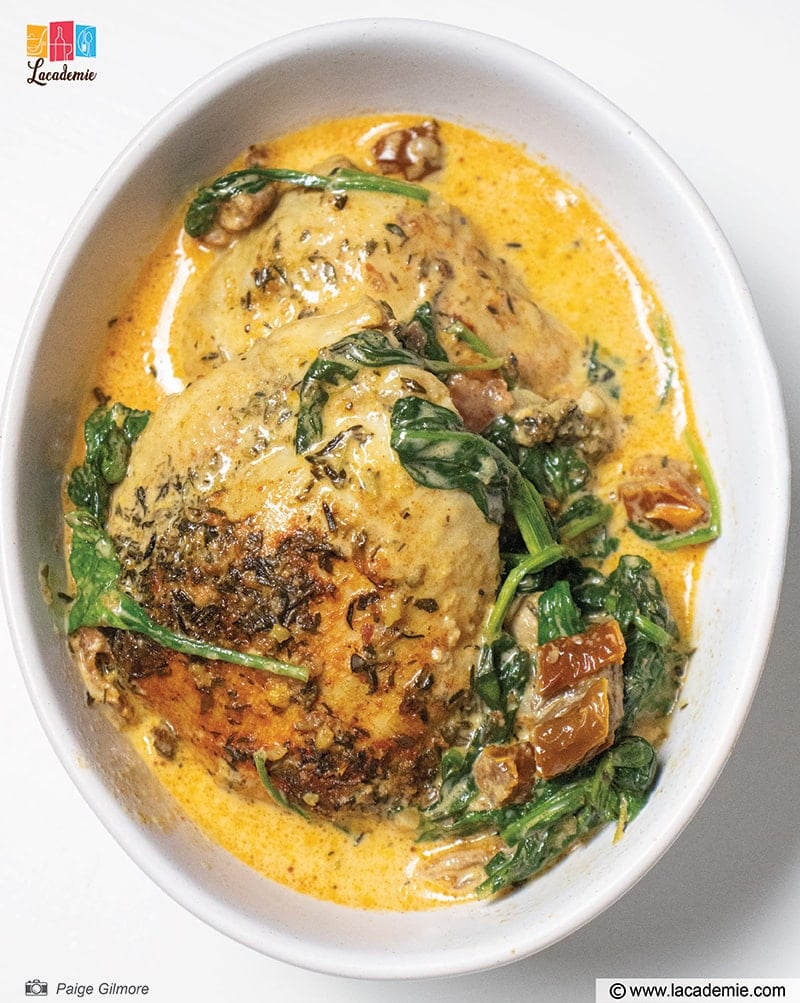 Regarding chicken recipes with a crockpot, you can't skip this Tuscan chicken. Full of Italian flavor, it'll be a nice change from your usual dinner. And if you want to turn this dish into a filling meal, serve this soup with dinner rolls, pasta, or rice.
Turning your chicken pot pie into a soup has never been more straightforward this way! The chicken breast is cooked to tender perfection, and the flavors are enhanced with herbaceous notes from rosemary and thyme. Dunk the puff pastry and enjoy!
This chicken pot pie soup will keep you company on chilly days. You can see this video to know more:
Posole, or pozole, is a mash-up between a soup and a stew, and the traditional dish has three different versions with three different colors (red, white, and green) representing the Mexican flag. The base ingredients include juicy pork, hominy kernels, and garlic.
Your ultimate comfort food is here, and it's the classic New England chicken chowder that has been around since the 18th century. Heavy cream adds body to the soup, which is loaded with chicken, bacon, and an array of vegetables and seasonings.
Do you love chicken enchilada? If so, this soup is an invitation to come to dinner that you can't refuse. If desired, turn up the heat with more chipotle chili, and serve this soup similar to how you enjoy the Mexican classic: with cheese, sour cream, or avocado.
Tex-Mex recipes hit me on a different level, and this fajita soup is a primary example. Sit back and relax while the chicken and other ingredients simmer in the crockpot, and top the final result with optional toppings: shredded cheese, tortilla strips, or some fiery hot sauce.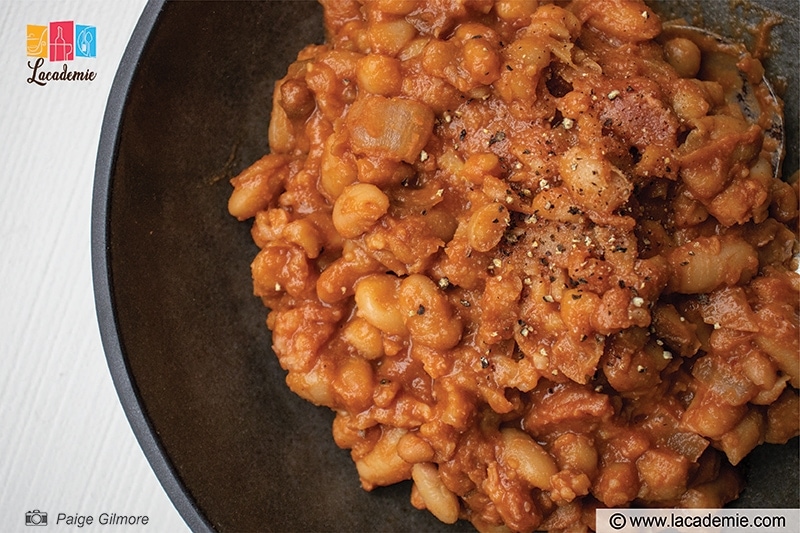 You must be wondering whether this recipe is really a soup. It's truly thicker than regular soups, but you can use it as soup with some crusty bread.
While these baked beans use bacon rashers to add another flavor layer, you can skip this ingredient for a vegetarian-friendly dish. As for the beans, I use canned ones to save time. But feel free to use dried beans. Remember to soak them in warm water before cooking.
Don't worry if you make too much of this dish. Baked beans can last well in the fridge for 3-4 days. Or you can freeze them, as this method can preserve your dish for 6 months.
A Few More Crockpot Soup With Meat To Round Your Meal
If beef and chicken are not your things, here are some other choices made with pork, sausage, and seafood for your consideration. Your meal is incomplete without a bowl of soup on the side, and you know that.
Your favorite cheeseburger is now in the form of a hearty soup, but the deliciousness is fully retained with ground beef, bacon, vegetables, and sharp cheddar cheese. Serve the creamy American-style soup with dill pickles for an extra pop of flavor if preferred.
When speaking of ham and cheese, people will immediately think of a sandwich, but this soup is what springs to my mind first. The veggie combination is partially puréed to make it smooth and silky, and the best part? It takes only six hours to get the soup ready.
Fans of zuppa toscana, stop right here! This copycat recipe comes close to the original served at Olive Garden, and it's hard to tell the differences between the two of them. Tweak the recipe to your likings, but the must-have staples are heavy cream, kale, and potato.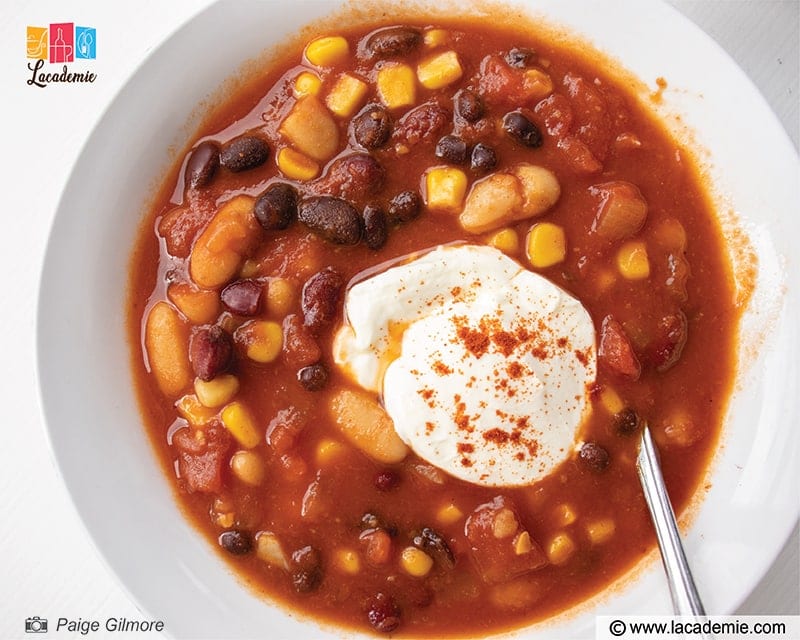 Here is another soup recipe with beans! And this recipe uses more than one kind. You'll find black, white, and kidney beans while eating. Combined with other vegetables, they bring a satisfying mouthfeel to your meal.
While there is a big gap between bisque and soup, in some cases, people still consider them as one. And this warm bowl of soup is the best choice to treat yourself. 
Of course, when it comes to food, don't pinch your pennies: shrimp and crab meat are poached until tender, enhanced by the aromatic herbs, and completed with baguette toasts.
Healthy Veggie Crockpot Soups That You Cannot Ignore
Who would say no to these delectable vegetable soup recipes? They are healthy, budget-friendly, and there's no need to keep an eye on them every fifteen minutes. Instead, sit back and enjoy your valuable time and let your crockpot do all the work.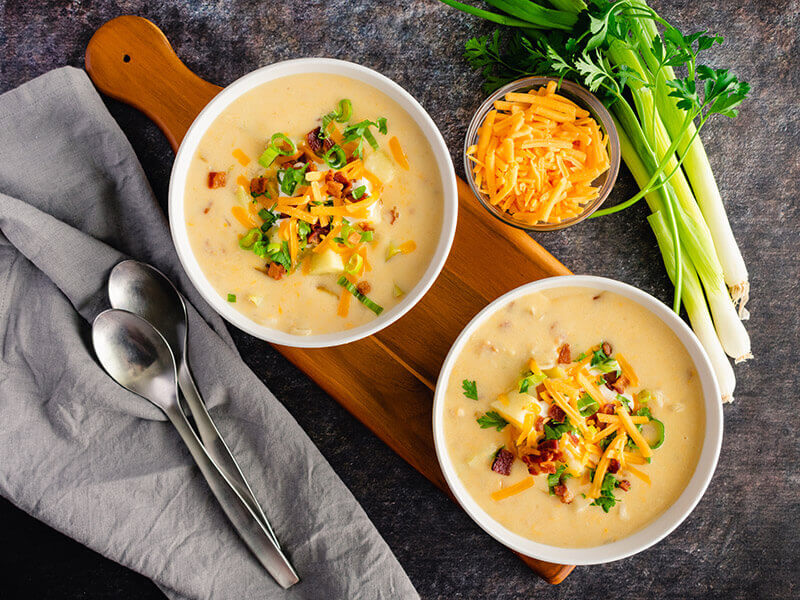 It doesn't take much effort to cook a warm bowl of potato soup with a crockpot. Your dish will be super rich and flavorful with chicken stock and cream of chicken soup. Make sure to pick the low-sodium broth for easier seasoning when cooking.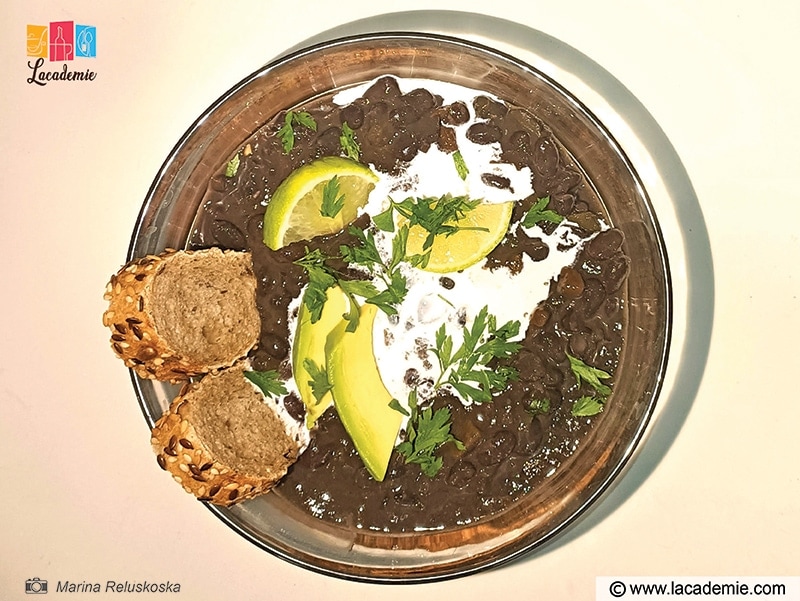 This protein-packed soup is what you need to bounce back after an illness. For a refreshing feel, black beans are combined with peppers, carrots, and tomatoes. Then, cook the mixture in a slow cooker until the soup obtains a nice chunky texture. Eat up while it lasts!
I'm living for this yummy crockpot butternut squash soup, period! The fall fixture can now be done easily using your crockpot, and the creamy goodness is here to stay with you until the end of the year. You will swoon with joy as soon as you tuck into that velvety surface!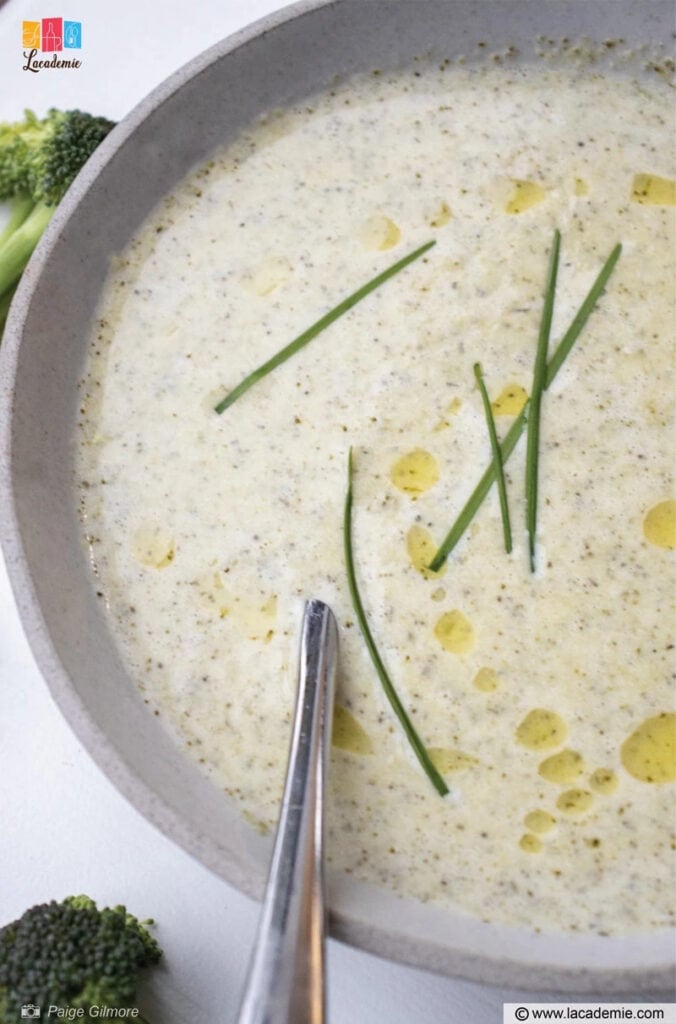 Quick and straightforward, this cheesy soup has never left my top-ten favorite list. With just a few ingredients but lots of flavors yielded in the end, it's worth a 4-hour wait. And don't be afraid to spend your money on the best-quality cheddar to make it tastier.
It doesn't take much effort to cook a warm bowl of potato soup with a crockpot. So, why not elevate it by sneaking in some alcohol?
Adding beer to your soup may sound weird, but this ingredient adds a great depth of earthy flavor to the creamy broth. And you can use wheat beer or pale ale for a hoppy, citrusy taste.
You'll love this French delicacy as much as I do, and it's not just about the cheesy goodness but also for the time-saving preparation. The soup is beautifully put together after twelve hours (worth it!), featuring caramelized onions and gooey gruyere cheese.
You can see this video to know more:
Be my guest and have this healthy, scrumptious split pea soup that finishes in just six hours. Besides the family-favorite peas, this delectable Canadian dish also contains ham, garlic, and fresh herbs to improve the taste. Add the crunchy croutons for a bit of texture and serve.
Tomato soup never sounds tempting to me until I realize that I was missing some elements. After giving it some thought, I add some basil to heighten the flavor, and I also scatter some shredded parmesan, which pairs well with the classic tomato sauce.
Are you ready to dive into autumn? If so, here's the head start: a satisfying serving of sweet potato soup alongside dunking bread. The consistency looks stunning, and the lingering mouthfeel will sure to hit you in the right spot.
There's another autumnal treat to add to your dinner rotation, and it's no other than this lovely pumpkin soup. The soup touts a short ingredient list yet somehow surprises me with a mellow result with the sweetness of pumpkin and the soothing spices.
Pasta And Noodle Crockpot Soups To Relieve Your Hunger
Sometimes, I feel like I can eat a horse, and I'm dead serious about it. If you are on the same page, I got you. Of course, I'm not going to cook a horse for you, but I have the best pasta and noodle soup recipes for stuffing your face.
Astonishingly, this soup knows how to capture your heart and end your hunger at once. Tortellini and Italian sausage make an excellent combo, and even though spinach and cream cheese play minor roles in this recipe, you don't want to skimp on them.
Is it hot in here, or is it just this pad thai chicken ramen soup? With that pungency wafting in the air, it seems like it's the Asian-originated slow cooker delicacy that makes me sweat. The soup consists of tender chicken, rich coconut milk, and green herbs with a potent kick from the spices.
This brothy summer soup delight is infused with a zesty kick from lemon juice, loaded with fresh vegetables, and well-seasoned with various spices and herbs. It's light and healthy, and it's fantastic until the very last spoonful!
Ramen has become all the rage worldwide, and it would be a hard miss not to catch up with this culinary trend. The rich broth is superlative, and the fun part is that you can pile up as many toppings as you want – enjoying food has no rules, remember?
Your taste buds will be thankful for this incredible ramen soup! You can see this video to know more:
Does anyone oppose this Italian wedding soup? I hope not. It's a flavorful unity of Italian meatballs, fresh greens, and herbs, along with a deliciously rich broth that you don't want to waste a drop. The taste will live happily ever after in your mind!
Are you in need of a soup galore? This cozy and comforting recipe is here to perk you up with multi-dimensional flavors. In a spoonful, you get to relish the sublime combination of many herbs and veggies, and the exquisite broth is genuinely addictive.
In addition, the best way to enjoy this dish is serving your chicken noodle soup with accompaniments. And I believe you will win someone's heart with these foods.
Lasagna is a heart-warming Italian dish with layers of deliciousness, but it can be a labor of love sometimes. Well, not anymore if you are using the crockpot. For even greater success, add more cream cheese and heavy cream to reach your desired thickness.
Lasagna soup sounds like a brilliant idea to serve your family tonight! You can see this video to know more:
Pasta e fagioli wins rave reviews for its decadent flavors, but this copycat recipe is a heavy competitor that Olive Garden needs to watch out for. I'm sure that you will come back for the sausage, the chicken stock, and undoubtedly the fragrant slew of herbs and spices.
If you want something light, refreshing, and herb-laden, this chicken pho is an excellent choice. The rich broth is incredibly delicious, thanks to the intricate blend of fresh ginger, star anise, cloves, fish sauce, and cinnamon. Enjoy with your favorite pho condiments.
Crockpot Soup Is The Next Culinary Delight In Your Kitchen
These crockpot soup recipes will never fail your expectations, even in the slightest sense. Whatever you are planning to make, just assemble the ingredients, set, and forget! It's unbelievably straightforward!
I believe that you have enjoyed reading about these soup recipes, and it would be such a pleasure to see you get your hands on making them. Share your results with me via the comments; I'd love to hear from you all!
Nutrition Facts
10 servings per container
---
Amount Per ServingCalories242
% Daily Value *
Total Fat 5.5g

9

%
Cholesterol 61mg

21

%
Sodium 625mg

27

%
Potassium 591mg

17

%
Total Carbohydrate 21.9g

8

%

Dietary Fiber 5.5g

22

%
Sugars 3.1g

Protein 26.8g

54

%
---
* The % Daily Value tells you how much a nutrient in a serving of food contributes to a daily diet. 2,000 calories a day is used for general nutrition advice.