Beef crockpot recipes are pretty common globally since beef has always been a common ingredient in various gastronomies. Therefore, within this article on crockpot delicacies, you might find many ways to cook up your beef in the crockpot.
From European to American or Asian cuisines, I'm proud to offer you all the best recommendations for crockpot-compatible, beef-y dishes coming from there. All you have to do next is to scroll down, read my introduction, and choose the one you love most to try.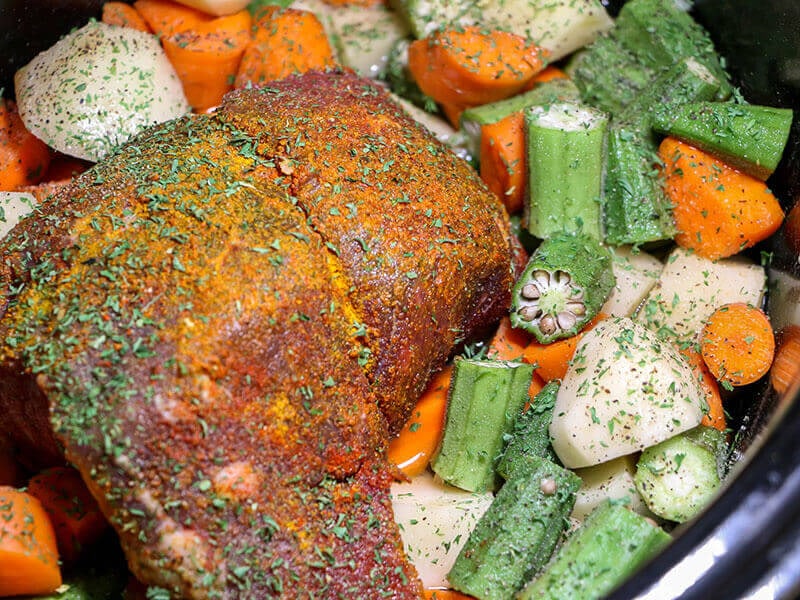 Never Miss These Crockpot Delicacies If You Are A Beef Lover
Enjoy these crockpot-used beef delicacies any time of the week because they're so convenient to make that you can simply set up the machine and forget about it until eating.
However, don't ever think that these treats are unattractive, and you should definitely try them once to have the best reviews.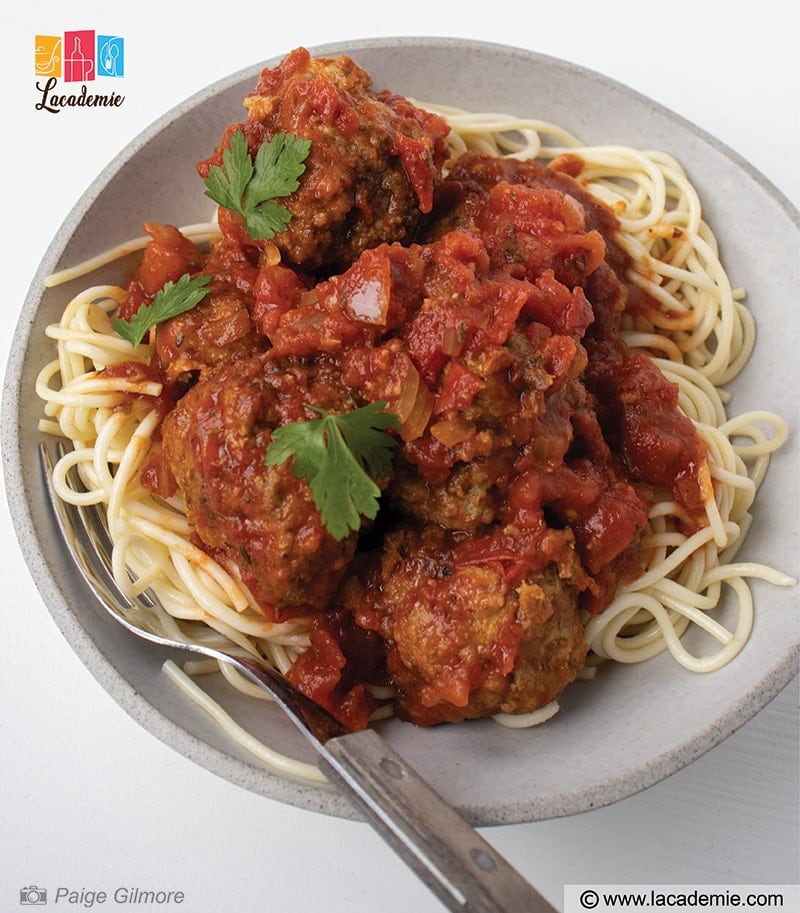 Everyone knows meatballs, but have you tried Italian meatballs? I bet you'll love their flavor. What sets them apart is the Parmesan cheese in the patties. It helps them become richer without turning too greasy.
Also, make sure you mix ground beef with pork, as only the latter doesn't have enough flavor. And if possible, grill these meatballs before adding them to the crockpot. This extra step offers a smoky flavor and helps them retain their shape better.
This recipe is enough to serve 6-8 people at once, so it's a great option for your next party. You can always add more or reduce the ingredients to suit your desired serving number.
Total time: About 5 hours 30 minutes.
Chili or Chili Con Carne (chili with meat) is a famous specialty from Texas or Western regions of America. Although some chili is on the ingredient list, it offers only a mild taste that even children will love. It's a great idea to serve cornbread with this dish as a side dish.
Thanks to a long time of cooking and stewing inside the pot, every spice (like ground cumin or chili powder), condiments (tomato paste), and beef can now blend together. The meat will be soft and lend a lot of flavor layers from the companions. How flavorsome!
The best crockpot Chili recipe you can find is right here!
Total time: About 4 hours.
This French onion chuck roast (made in an American way) is bound to be a significant hit! Caramelized onions going along with torn-apart meat pieces; who can resist such a tempting enticement like that?
The chuck roast is the suggested beef cut for this dish. This meat adds a lovely richness to the dish. When you try a piece of the chuck, you instantly notice an exceptional softness that you may associate with a melting, beef-flavored butter.
As the gravy of this American specialty encases tons of flavors, you should serve it with the meat and on the side of mashed potatoes. In case you want your beef gravy to be denser, add more cornstarch into the pot at the end of the cooking.
Total time: Approximately 8 hours 10 minutes (or less if using high heat).
Just as the previous recommendation, you can also use chuck roast in this mesmerizing Mexican dish. The tip to making your beef taste deeper after cooking is that you should brown the roast beforehand. Yet, this step is optional, so you can ignore it if you do not have much time.
After making this tasty ketogenic crockpot dish, you will have various ways to serve it. A filling for burritos (stuffed rolled tortilla), quesadillas (stuffed, folded tortilla), and taquitos (mini, fried tacos) should always be the top choices. But you can also have your own way of enjoying it.
Total time: About 10 hours 5 minutes.
Have no idea how to prepare your busy weeknight dinner? Try this exquisite Italian sandwich recipe with shredded beef. No one can deny a mouthful of meticulously-spiced beef with a starch base of Hoagie rolls (or hero rolls).
This perfect dinner idea looks so tempting and straightforward that you can serve it as a treat whenever your kids do a good thing and deserve a treat.
The spices added to the fatty chuck roast are only zesty Italian dressing mix and some pepperoncini peppers to add a slight kick of spiciness. These things lend more fragrance and sweetness than enhance the intensity of the flavor. Still, it'll be mild enough for kids.
In the mood for some sandwiches? Learn how to make the best Italian shredded beef sandwich here!
Total time: About 8 hours 15 minutes.
Move to a Mexican-themed specialty, and you will know now how to make a simple taco at home with crockpot-cooked beef. This crowd-pleasing recipe is undoubtedly easy to prepare, so you can consider making it for either special occasions or a big family meal.
The ingredients for this recipe are surprisingly simple. With only taco seasoning, beef broth, some onion, a piece of beef, and a few good hours of slow cooking and waiting, your treat is ready to serve.
The chuck roast becomes extra tender and flavorful after hours in the pot. Once opening the pot's lid, you can instantly detect the alluring aroma from far away. That's also the sign of grabbing some taco shells and devouring your soul food!
Total time: Approximately 8 hours 10 minutes.
Have you ever heard of Bulgogi? It's a famous Korean culinary delight, which is the inspiration for this recipe. Marinating is always an essential step in this Korean beef dish. Yet, you can omit that by tossing every required component into the crockpot.
Thinly sliced, boneless beef chuck, soy sauce, and various spices (garlic, flavoring powders); all should go into your cooking machine at once. Your role now is to leave the appliances to do their "magic" and, maybe, go to work or do something else.
This Asian dish made using a slow cooker can become the next comfort food for your family's holiday since it's so tasty, and I'm sure you can hardly deny that. Now, plate your food with some cooked brown rice or quinoa for a more balanced diet with a healthy starch base. Yummy!
Total time: Around 4 hours 15 minutes
I love spaghetti with bolognese sauce (Italian meat-based sauce), and I believe you do, too. If you have never tasted this treat in your life, you should now start to know how to make it conveniently with the crockpot.
Not going to simplify the Italian delicacy with only beef and tomatoes; I prefer employing more things like mushrooms, grated carrots, and herbs here. Thanks to that, you can enjoy a more filling spaghetti for a heartier and more satisfying meal.
This delectable, meaty ground beef-based crockpot delight is undoubtedly more accessible than anything else. You can effortlessly whip up a perfect batch even if you are a beginner. Roll up your sleeves and make some good food now!
You might not cook your spaghetti bolognese the same way after seeing this!
Total time: Approximately 9 hours 10 minutes.
What makes Irish beef stew different from the others? Actually, a traditional Irish recipe for stew is the use of mutton/lamb, potatoes, and carrots. While the required veggies remain the same, I recommend using beef instead of other meat as it's easier to eat.
The grassy and robust pastoral flavors from lamb or the gamey taste of mutton might make someone feel hesitant the first time trying. Therefore, you can twist the original way of making Irish stew by cooking with beef, and the result will still be pretty similar.
One thing is for sure, this dish is relatively hearty and filling. The gravy is so good with the presence of dry onion and tomato soup. This base is great for accentuating the flavors from the other components.
Total time: Around 7 hours 50 minutes.
In Italian gastronomy, Polenta or cornmeal porridge (originating from the Northern Italian regions) is pretty prevalent. Since this simple side is slightly sweet and neutral, feel free to match it with savory delicacies like braised beef roast Ragu.
Typically, Ragu means a ground beef-based pasta sauce in Italy; but I'll introduce you to an exotic way to make it with braised beef roast. Don't forget the bay leaves, basil, and oregano to flavor the delight. These dried herbs take an important role in various Italian recipes.
On a side note, red wine is perfect for lifting every layer of flavor from the ingredients to another level. I guarantee you will regret not adding some of it in.
Total time: Around 3 hours 30 minutes.
Changing the main ingredient, from beef roasts to short ribs, might seem easy; but it's actually not. This ideal Christmas crockpot delight (or Thanksgiving) offers a lot richer and less beef-y notes because the ribs are not as lean as the roast.
About the ingredients, while the use of red wine or tomatoes is similar, you can still notice the differences in parmesan rind, carrots, and celery. As a result, this short ribs-utilized Ragu is more suitable for stewed vegetable lovers.
You can also consider some Polenta (Italian porridge) or Gnocchi (Italian dumplings) for this crockpot beef dish's accompaniments. When matching those neutral yet tasty delicacies with flavor-packed Ragu, nothing can go wrong.
Absolutely so easy to make; you should never neglect this short ribs Ragu!
Total time: Around 7 hours 10 minutes (or up to 9 hours if you wish).
If the requirement of "beef stew meat" is somehow unclear to you, I'll make it clearer by suggesting you utilize chuck roast, cross-cut shanks, or bone-in short rib. There are many other options for you to opt for, but I believe these things are most recommended.
The food got its name from the ranch seasoning contained inside the base. This particular flavoring condiment consists of dill, black pepper, and onion-garlic powder, so you can have a pack of flavors within one single package.
Don't neglect the veggies like carrots,celery, and tomatoes here. These components contribute a lot to the quintessential taste of this ranch crockpot beef stew.
Total time: Around 8 hours 14 minutes (including the minimal marinating time of 4 hours).
Once mentioning the Mongolian specialties, you might immediately think of their outstanding meaty diet. Because of that, you can expect a lot in the upcoming recipe, which takes quite a bit of time to marinate the beef and offer the best beef-based delight ever to you.
Hoisin and soy sauce are the main ingredients inside the marinade. These things both infuse the meat with a gentle saltiness and lend a gorgeous dark brown hue to the stew later.
When serving, pair your dish with a rice bowl, some oriental salads, or lo mein (Chinese egg noodles) with some sesame seeds sprinkled. You'll adore the lovely fragrance from the toasted sesame here as it brightens your food's overall harmony.
Total time: From 4 or 6 hours 10 minutes (on high heat) to 6 or 8 hours (on low heat).
As you might know, barley is a nutritious cereal grain in various dishes, from sweet to savory. However, the pearl barley has fewer nutrients than the regular hulled variants since their outer husk is detached already. Yet, making it into this recipe can fix that.
A large amount of protein in beef is undeniable; besides, putting more veggies into the soup can enhance the overall nutrients. More importantly, your soup has an incredibly long shelf life ( 5 days in the fridge or 3 months in the freezer).
Remember to defrost the frozen soup in the cool compartment for 24 hours before reheating and eating it. You can refer to this one whenever you lack an idea for family dinner. Thinking of a steaming hot bowl of it ready on the table makes me salivate already.
Beef barley soup is super easy to make, especially when you follow this recipe!
Total time: Approximately 8 hours (more or less).
This zesty, classic Mississippi pot roast has always been a comfort chuck roast-based food for many people. Pepperoncini peppers contribute to that by offering a moderate sweetness and a slight spiciness, making your dish more unique.
One stick of butter for every 1 ¾ pound (or 0,8 kg) of beef sounds a lot, but that amount is just enough to enhance the richness of this delicacy. Dry onion soup mix and ranch seasoning are the main condiments, so you won't need to prepare anything fussy.
I suggest you sandwich the treat inside two pieces of hoagie rolls with a slice of provolone cheese (for a rich, salty, and nutty undertone). Yet, you will still have other options of serving it with mashed potatoes or a bed of rice (or cauliflower rice).
Total time: About 8 hours 15 minutes.
There are not many things to prepare for the spices/herbs going with these beef Gyros. You can find onions, minced garlic, pepper, and dried oregano in various other recommendations above. However, the way to assemble them here lends you delight and a totally different experience.
This beef Gyros recipe can easily brighten your day best wrapped inside a piece of soft and chewy pita dough with fresh tomatoes and lettuce. Another condiment going on the side of the food is the Tzatziki sauce (or dressing) of plain yogurt, salt, and fresh dill.
Remember to dice every ingredient finely, or the sauce can be overly chunky, lumpy, and less appealing.
Don't wait anymore and make some beef Gyros as soon as possible!
Total time: About 2 hours 45 minutes.
Cowboy soup or old-fashioned hamburger vegetable soup is an easy crockpot soup idea for any household. You can make any changes in the ingredients if you wish. For example, you can use frozen or fresh vegetables to replace the canned ones.
In that case, just remember to put some beef stock to provide more flavors to your soup. The canned veggies always go with the briny broth, so you don't need to add anything else here. You can consider canned green beans, sweet corn, or mixed products.
The condensed tomato soup is a must to give your delight a more attractive reddish hue. About the condiments, keep it simple with some salt, pepper, and sugar since they are more than enough to give this soup an unforgettable mouthfeel.
Total time: From 5 or 6 hours 15 minutes (on high heat) to 6 or 8 hours 15 minutes (on low heat).
I love spicy food, so this recipe is definitely my first go-to food for various dinners. Once devouring it with a piece of crusty slices of bread or a simple, rejuvenating green salad, the balance is beautifully accentuated, and you might not be able to stop eating.
My recommended dish here calls for ground chuck roast for the beef part since its fatty content pairs beautifully with the heat from crushed red pepper flakes and Rotel tomatoes. Don't cook the browned chuck roast for too long or the soup base will become greasier.
Otherwise, opting for the leaner beef part is also an excellent way to go. For leaner meat, it's essential to cook it for a bit longer for the protein to get softer.
Total time: About 5 hours 15 minutes.
Talking about beef steak, you might always think of a premium cut of meat that matches with restaurant-quality delicacy. Here is the way to cook up a delicate portion of it at home. As you might see in its name, the pepper is an irreplaceable part of the stewed dish.
The pepper part varies from bell peppers (green or red) to black pepper and red pepper flakes. Based on that, you can expect various flavors, from gentle sweetness to light pungency.
Besides, Worcestershire sauce and beef bouillon cubes add more meaty and tangy layers so that you can have a better taste experience with this humble delicacy.
Finding a foolproof way to make crockpot pepper steak? Here you go!
Total time: About 5 hours 25 minutes.
Your family and friends will adore these stewed beef chunks with cheesy dumplings, which involves braising steaks with lots of veggies like parsnips, carrots, or leeks. It may be even tastier if you plate it with mashed potatoes.
The main liquids of the stew are red wine and beef stock, which boost the flavor of every element in the pot. Don't forget to use rosemary sprigs to give the fragrant woody, peppery, and pine-like tastes.
Take note and remember to add the flour dumplings of chopped herbs (tarragons, rosemary, or sage), aromatic spices (mustard), and cheeses (cheddar ou gruyère). These dumplings should go into your dish once the overall stew is finely cooked already.
Total time: Approximately 6 hours 40 minutes.
The fact that broccoli is a superfood is undeniable; then, including it in your daily diet is necessary for better health. I love how the delight turns out with a luscious brownish, dense gravy as well as the prominent inclusion of bright green broccoli.
To create the exquisite gravy, soy sauce, brown sugar, and cornstarch (or arrowroot powder) play a vital part here. Now, eat this beef and broccoli treat with a simple plate of cooked white rice. Guaranteed not to disappoint!
Total time: About 5 hours 15 minutes.
Beef Bourguignon is a creation of French gastronomy with the use of bacon, diced beef, potatoes, and some other simple spices/ herbs. If you wish for less fat beef (since the bacon is fatty already), you can choose the leaner meat part or chop off the unwanted lard.
Initially, the red wine taste might be a bit too strong and overwhelming; yet, just leave your food to cook for a longer time, and it will become better once everything blends completely.
The leftovers can last in the fridge for 2 days or up to 3 months (without sides/companions) in the freezer, so don't hesitate and whip up a big batch of it at once and store it for later use.
You can know more about how to make beef Bourguignon through this detailed guide!
Total time: From 5 hours 20 minutes (on high heat) to 9 hours 20 minutes (on low heat).
Among various Latin American cuisines, Cuban specialties have their own distinctions that you cannot find elsewhere. To start your journey of experiencing this favorable cuisine, let's make some mildly peppery and sour Ropa Vieja now.
The name "Ropa Vieja" of this national Cuban dish means "old clothes" (which might refer to the shredded beef in it). Although that isn't a nice name, this saucy beef stew is more tasty and pleasing to bite than what you can imagine.
The vegetables utilized in this slow-cooked dish are also versatile. Some easy-to-eat recommendations like bell peppers, small white onion, and tomatoes are indeed fine here. Last but not least, serve your food with a bowl of yellow rice and you'll never regret it.
Total time: Around 4 hours 10 minutes.
I promise you that this slow cooker beef and noodles with mushrooms can become your next heart-warming dish for a cold night. This winter or fall crockpot dish idea basically resembles a mix of beef Stroganoff (excluding mustard sauce), mushrooms, and egg noodles.
More specifically, beef Stroganoff is a Russian specialty of sautéed beef going with smetana (Russian sour cream) and mustard. However, those things are absent here. Instead, use Worcestershire sauce, beef bouillon, and mushroom soup for the base.
Since there is everything you might need for a meal inside this delight, including carbohydrates, protein, and fibers, you can see how convenient my recipe is. With this specialty, you can now prepare the full meal on one plate.
Total time: About 10 hours 10 minutes.
To be honest, just looking at the gorgeous appearance of the portion of corned beef makes my mouth water already. The recipe is also compatible with the instant pot, so you can considerably shorten the cooking time by using the appliance instead.
When placing every ingredient into the pot, make sure to put one layer of corned beef brisket with cabbage wedges covering it. With the secret touch of apple juice combined with brown sugar, the undertone of your corned beef gravy is pretty fruity, light, and clear.
Mustard seeds, allspice berries, crushed red pepper, and various other spices also help to elevate the exquisiteness of the food's harmony. Yummy!
Total time: About 4 hours 20 minutes.
If you are getting bored with the regular recipes already, it's time to refresh your appetite with some tasty Thai delicacies. My suggestion for you today is this red curry beef stew, which is renowned for its slight spiciness, and you will regret not trying it once.
Leaving out various wines or common herbs (like rosemary or thymes), this authentic Asian delight needs a special red curry paste, unsweetened coconut milk, and fish sauce. Lime juice also lends a citrusy scent to the overall base to reduce the greasy feeling.
Even the leftover of this dish is still pretty toothsome, so you can save it for the following lunchtime or serve it as a part of your lunch box.
Total time: About 3 hours 10 minutes.
Meatballs are no strange dish to you as they have various variants worldwide. Today, I will present an Asian meatball recipe that you can hardly do wrong.
Although the standard ingredients for your foods are simply frozen meatballs, hoisin/soy sauce, and some seasoned rice vinegar, feel free to add your own twist with hot chili pepper or jalapeno. These parts offer a gentle spice kick that can tempt anyone.
I enjoy devouring this recipe with some spaghetti, but you can try a more manageable way by matching it with steamed veggies (like broccoli) or rice.
Do you believe that you can learn to make meatballs within less than 3 minute?
Total time: From 4 hours 10 minutes (on high heat) to 8 hours 10 minutes (on low heat).
They often say something like "you will either love it or hate it"; but trust me, you cannot hate this world-famous Vietnamese specialty, beef Pho. The term "Pho" typically refers to a soupy dish served with white rice noodles and clear broth, which you can see here.
Regularly, the soup for the beef Pho takes an exceptionally long time to accomplish from scratch. Therefore, tossing everything into the crockpot and leaving them cooked inside is the most pleasing way.
Besides the beef bones (marrow or knuckles), which give the broth its depth, remember to add cinnamon sticks, fennel seeds, or other spices into the soup base. These things enhance the aroma of your food well. Add some basils and enjoy!
Total time: Around 6 hours 50 minutes.
Another delectable recipe from Vietnam on this list is this crockpot Bo Kho or Vietnamese beef stew. Unlike the previous Pho with pretty clear broth, the base of this Bo Kho contains a special bouillon (found in Vietnamese stores), which give it an orange-ish hue.
The beef parts to go here should be beef rough flank or chuck because they provide an exciting texture when chewed later on. Some tomato paste, fish sauce, and chopped lemongrass also act as the soul of this recipe, so you never miss out on them.
Lastly, what to serve with this tasty Bo Ko? Your options are varied, from crusty bread and rice noodles to rice. Easy peasy!
Total time: About 4 hours 30 minutes.
Lasagna is originally a casserole dish put on a baking tray and baked in the oven. Though all of those steps may be too risky for those who don't have time to monitor the entire process (which might result in burnt food), this crockpot recipe is certainly a good way to follow.
To make these authentic Italian recipes, you also need to layer everything into the crockpot. The first layer will be the tomato sauce, and the next is lasagna sheets/noodles (uncooked). After that, it's the turn of partly sauteed ground beef and onions (for more flavors).
Though you have to cook the beef lightly at first, don't overdo it since you will have to cook it up for an extended period later.
For the cheese, rich ricotta, nutty Parmesan, and stringy mozzarella can never disappoint you since they are the classic ingredients for a standard lasagna batch.
I Hope You Have A Good Meal Tonight!
Are you a beef lover? If you do, I'm sure you won't feel disappointed with all of my beef crockpot dishes above since they are all tasty and straightforward to prepare. Spend a bit of your spare time and make some delicacies for your whole family today!
However, I believe that my article still has not been completed, and there are various other crockpot-compatible beef dishes out there. Therefore, I would appreciate receiving any different suggestions from you. Also, share and follow my article! Thanks a lot!
Nutrition Facts
8 servings per container
---
Amount Per ServingCalories294
% Daily Value *
Total Fat 7.3g

11

%
Cholesterol 68mg

23

%
Sodium 636mg

27

%
Potassium 411mg

12

%
Total Carbohydrate 24.6g

8

%

Dietary Fiber 6g

24

%
Sugars 10.3g

Protein 31.7g

62

%
---
* The % Daily Value tells you how much a nutrient in a serving of food contributes to a daily diet. 2,000 calories a day is used for general nutrition advice.