These are the best vegetarian crockpot recipes that can get you started on a new and healthier journey through life. While there are no meat-based products involved in the following dishes, you will be surprised by the richness they contain.
Thanks to the slow-cooking capability of the crockpot, the components break down more easily. This unleashes a wave of nutrients that enhances the flavors of each delicacy. However, you need to know the correct way to get the best out of the ingredients.
That's exactly the purpose of why I'm here for you. This list has some of the most delightful and fragrant recipes for the crockpot. If you're not a vegetarian, it's still okay to cook them since your family will like the change in style once in a while.
Starting A Healthy Life With Vegetarian Crockpot Meals
The lack of meat doesn't prevent these specialties from being flavorful like their non-vegetarian counterparts. On the contrary, thanks to the creative use of plant-based ingredients and condiments, there is not a single moment of blandness when you take a bite.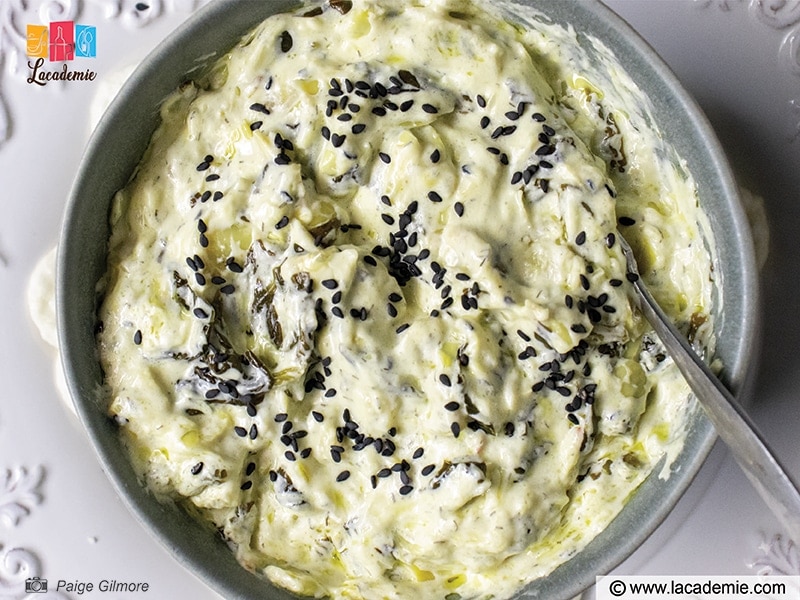 This dip's richness is a surprise for a vegetarian recipe, which comes from Monterey Jack cheese, cream cheese, and sour cream. Don't worry; these ingredients are all vegetarian-friendly.
Apart from them, you'll find different components in this dip: spinach, artichoke hearts, and dill weed. They'll provide your dip with nice green color and fresh flavor.
With a crockpot, this recipe is not hard to make. Just mix all ingredients and leave the crockpot on high for 1 hour. Your flavorful dip is ready!
Total times: 8 hours 15 minutes.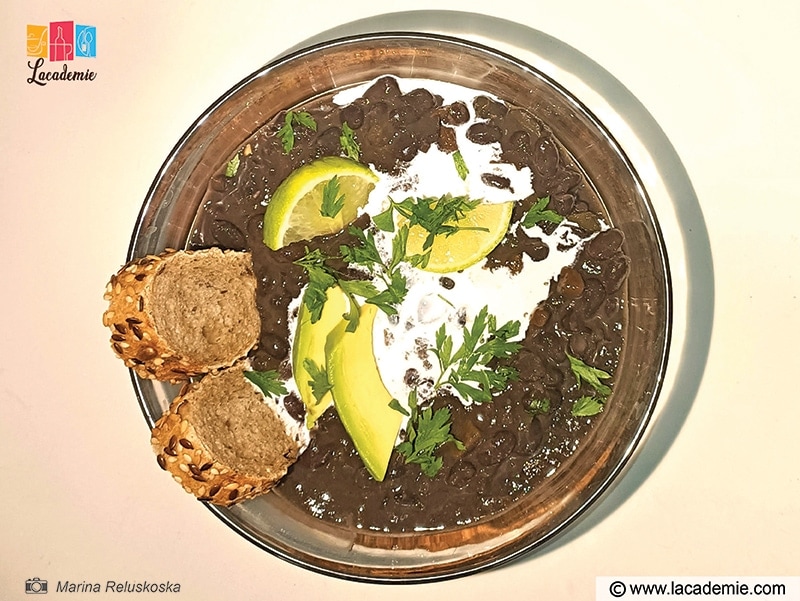 While the white bean soup is a good choice, you might like this black bean version if you prefer a denser type of soup. That nuttiness in the black beans feels stronger, and it goes well with some milk cream or coconut cream for extra richness.
Compared to the white beans version, this soup has a more elaborate mix, with a clear emphasis on vegetables. Apart from the super starchy black beans, there are peppers, carrots, and tomatoes. That is why you can feel the dish's pleasant and fresh taste.
This vegan crockpot won't be complete without these seasonings: parsley, salt, pepper, and garlic powder. Feel free to add chili pepper and mint if you want a stronger flavor.
Total times: 3 hours.
When it comes to a simple meal that you can quickly whip up, there is no better choice than the Mac And Cheese. This classic All-American delicacy might be what you need to get started on a meatless journey since the original recipe doesn't have meat anyway.
There are two essential ingredients in this tasty crockpot morning meal. The first is the Mac or Macaroni pasta. The best version is always the one where you can feel each bite from the pasta. The firmness really adds a superior layer to the overall texture.
The second most important component is the cheese. In this recipe, you should add a lot of cheese like Cheddar, Parmesan, and cream cheese. This combination gives a very rich and creamy consistency to the pasta. For some green, you can use chopped chives as a garnish.
In this vegan option, the "cheese" in Mac And Cheese is very different.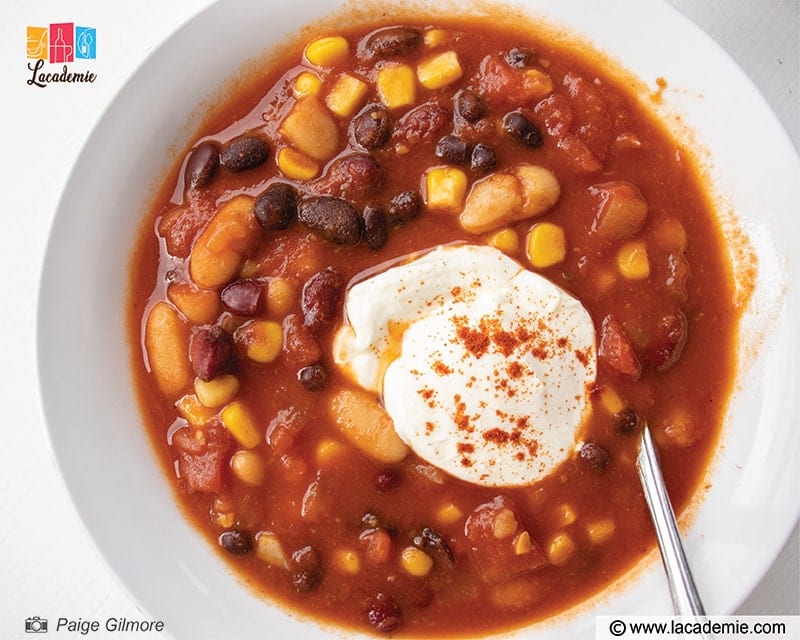 Chili often comes with meat. But that doesn't mean vegetarians can't enjoy it. I'd love to introduce this three-bean recipe to you.
As its name suggests, this chili contains three different kinds of beans: black, kidney, and white. But you can switch to your favorite varieties. Also, make sure to get canned ones to reduce the preparation time.
Aside from the main ingredients, you'll taste refreshing notes from tomatoes and corn kennels. Spices like paprika, cumin, and chili powder will provide a warm feeling, perfect for a dinner meal in winter.
Total times: 4 hours 15 minutes.
Everyone always feels a degree of misery during a cold winter month. Your whole body shuts down, and you don't want to get up from bed. Well, that's not going to be much of a problem anymore with the help of this crockpot recipe called potato soup.
As a type of comfort food, one spoonful of this nourishing crockpot soup will bring your spirit back up. That's thanks to the use of nutritious and filling ingredients like potatoes, diced celery stalks, and onions. The vegetables are nice, tender, and warm to the taste.
Apart from those, the vegetable broth and seasonings (garlic powder and chili flakes) improve the richness to a much higher level. You can serve the Potato Soup as it is, or you can make it smoother with the help of a blender. The smooth texture might even be more delectable.
The best thing about cooking with the crockpot is that the slow-cooking process makes all of the ingredients more tender. That's why the device is great for soupy recipes, like this Potato And Leek Soup that I'm about to show you.
This version of potato soup is perfect as a crockpot dish for the fall season. The richness of the soup will fill your whole body with warmth. Thanks to the coconut milk, the soup becomes so smooth that you just want to drink it.
The addition of leek and herbs (thyme and coriander) provides a balance to the rich fare. The green is going to offer a fresher type of flavor. You can also smell the fantastic aroma coming from them. Feel free to use vegetable broth to increase the freshness.
Total times: 8 hours 10 minutes.
Do you think I would run out of potato-based recipes to talk about? No chance at all because I have another one waiting for you right here. This dish is called Potato, Corn, And Jalapeno Soup, and I guarantee it can blow your taste buds out.
There are three main ingredients as you can deduce from the name alone: potato, corn, and jalapeno. While the starchiness of the potato provides a heart-warming meal, the jalapeno offers the heat to keep you warm during a cold period.
You can also add other components to improve the taste of this soup made with a crockpot. They include a rich stock (vegetable broth) and aromatics (oregano, cumin, as well as coriander). Just one spoonful, and you will feel super recharged.
Total times: 6 hours 15 minutes.
In this entry, I want to switch things up a bit by using sweet potatoes instead of plain potatoes. As an ingredient, the sweeter variant offers a bit of a challenge. However, once you master it, you will realize the sweetness actually enhances everything else really nicely.
The best example is this recipe here called Sweet Potato, Squash, And Carrot Soup. As the name suggests, you need to cook sweet potato, squash, and carrot until they soften up. This would make the blending process easier.
That part is necessary if you want the soup to have a smooth and velvety texture. As for the flavoring agents, both coconut milk and vegetable broth increase the richness. Cinnamon and nutmeg also add a very pleasant herbaceous aroma.
Total times: 7 hours 15 minutes.
In many cuisines, legume is one of the most popular starch alternatives aside from potatoes. As part of the legume plant family, lentil is used in quite a lot of soup recipes. Today, I want to show you a type of Lentil Soup that both vegans and non-vegans can enjoy.
Despite the fact that no meat is available in this dish, you can still find the richness of this Lentil Soup quite enjoyable. That is because the plant-based ingredients fill this soup to the brim, including celery, tomatoes, and carrots. The variety of flavors is enough to overwhelm your mind.
The sweetness from these vegetables seeps into the broth, making it even more delightful. With the help of fragrant aromatics like bay leaf and oregano, the smell is even more irresistible, like the gentle caress of a siren just luring you in.
For an alternative recipe, this version of Lentil Soup is even simpler.
Total times: 8 hours 20 minutes.
Healthy, comforting, and downright delicious are some of the more obvious characteristics that I can describe in this version of Vegetable Soup. With only a few components that you can find in the nearest grocery store, this soup is fantastic anywhere and anytime.
So let's start with the preparation first. The recipe requires carrots, celery, and potatoes. Thanks to the potatoes, the broth is thick and rich. That's because, during the cooking process, the potatoes release their starch into the broth, creating a very tasty-looking consistency.
On the other hand, you still have carrots and celery to offset the richness. The broth is a combination of vegetable broth and tomato puree, giving a side of acidity to the soup. To further enrich the flavors, there are seasonings you can toss in like salt, pepper, and garlic powder.
Total times: 6-8 hours (With 10 minutes of prep time).
Traditionally, French Onion Soup can be a bit more complicated with the use of an oven. However, this vegetarian version of Onion Soup that I'm about to show you will be much simpler to do on a slow cooker. And the taste will be just as good.
The one thing you need to know is that the recipe requires a lot of onions, enough to fill the whole crockpot. But don't worry: the onions will eventually caramelize and shrink down to form the base of the soup. For the broth, it's always the ever-reliable and delicious vegetable stock.
Another difference in this French Onion Soup is the inclusion of white beans as the starchy component. It makes the broth a bit more flavorful, thanks to the nuttiness. This dish is best when you have it with crouton (a type of baked bread) and Parmesan cheese on top.
Total times: 7 hours 10 minutes.
Whenever you feel like having something nourishing, look no further than the Split Pea Soup cooked in a crockpot. With an incredible mix of vegetables, this summer-styled crockpot dish will feel just like your home-cooked meal from childhood.
The recipe is quite budget-friendly, thanks to the use of mainly easy-to-find ingredients like split green peas, carrots, and celery. The split peas are a fantastic way to get your daily dose of starch. They are quite nutty and tender if you cook them correctly.
While the peas might be rich, you still need other types of veggies to improve the overall texture. Alongside both carrots and celery, onions provide a mild pungency to make the broth more enjoyable. An extra bay leaf is also necessary to fill your kitchen with superior fragrance.
The Split Pea Soup recipe is full of good carbs to keep you active.
Total times: 8 hours 15 minute.
Aside from peas, beans are also a good ingredient that you cook soup with. In this recipe called White Bean Soup, I want to show you how to make this creamy and delightful dish that is perfect as a pick-me-up.
Based on the name, you know that white beans are the main part, so what about the others? First, the broth comes from vegetable stock, which makes the soup somewhat lighter compared to meat-based liquid.
After that, there are also aromatics like basil, rosemary, and sage. A combination of them will help your soup become more fragrant as the herbaceous smell improves your palate greatly. Carrots, onions, and celery are still reliable choices to enhance the texture.
Total times: 2 hours 50 minutes.
Vegetarian-friendly Tortellini Spinach Soup might be the best recipe if you are craving an explosion of flavors without compromising your diet. So what is Tortellini? It's basically the Italian version of Wonton dumplings. To save time, I'd recommend getting frozen vegan Tortellini.
The preparation is quite simple in that you only have to toss the required ingredients into the crockpot. First, you start with the onions, garlic, and seasonings (thyme and basil) to create that base fragrance. Next, cook the vegan sausage until it turns crispy and brown.
Pour the vegetable broth to deglaze the bottom of the pot. This broth will soak up all of the goodness from the sausage and enhance the savoriness of the soup. After that, you can add the Tortellini and vegan cheese until everything thickens up to your preferred consistency.
Total times: 10 hours 10 minutes.
So you still want more of those Italian-inspired recipes? Well, you're in luck because I always prepare more than just one dish. Introducing Minestrone, a very hearty and nourishing vegetable soup that you should always have on your dinner table.
Without using any sort of meat, this delicacy can still be very nutritious, thanks to so many fiber-rich ingredients. They include things like zucchini, carrots, and onions. During the slow-cooking process, the heat is able to break down a lot of nutrients.
Since this soup is vegan-focused, that means you can't use any animal-based broth. However, vegetable stock is enough to solve that problem because it's equally as rich. By adding in seasonings like oregano, salt, and pepper, you increase the delectability to a higher degree.
For the starch, you can toss in both lentils and Garbanzo beans.
This version of Minestrone is incredible with a mix of various vegetables.
Total times: 4 hours 35 minutes.
Let me add one more recipe to that growing list of vegetarian-friendly Italian delicacies of yours. Vegan Lasagna is a plant-based alternative to normal meat-filled Lasagna. And the great thing is that the vegan version can still fill your stomach with its comforting taste.
The preparation is nothing too complicated, as you can just layer all of the ingredients on top of each other in a crockpot. The majority of this dish requires vegetables like zucchinis, squash, and eggplants. Cut them into thin slices and saute the veggies until they soften up.
First, cover the bottom of the crockpot with tomato sauce before adding Lasagna noodles and vegetables on top. If you layer both parts like that, the delicacy will have a balance in flavors. You can feel the sponginess of the noodles alongside the tender vegetables.
At the top, sprinkle; a generous amount of vegan Mozzarella and Parmesan cheese. When the cheese fully melts, it binds everything together and adds a lot of that delectable creaminess.
Total times: 2 hours 5 minutes.
This Veggie Frittata recipe is one of my favorites to make whenever I don't have a lot of time to cook a proper dinner. It doesn't require too many fancy ingredients, yet this dish still comes out as fantastic as the one from a five-star hotel. Let me show you how.
First, you are going to make a scrambled egg mixture. It consists of eggs, mushrooms, and tomatoes. As for the cheese, you can choose any type, but I suggest Parmesan for that stretchy effect. The vegetables keep the eggs and cheese from being overwhelming to your taste buds.
Since Frittata is a staple in Italy, it requires a good amount of Italian seasonings, including basil, oregano, and rosemary. The combination of flavorful aromatics improves the overall texture even more.
Total times: 8 hours 25 minute.
One of the best things about cooking and cuisine is that you can combine various styles together to create absolutely mind-blowing dishes. And this dish right here, Enchilada Orzo Pasta, is the proof of that concept.
Enchilada Orzo Pasta combines Enchilada sauce from Mexico with Orzo pasta from Italy. To recreate it, you also need vegetable broth, tomatoes, and corn kernels. First, add the Enchilada sauce, tomatoes, and corn to the vegetable broth.
Let the mixture simmer for a few hours before tossing in the Orzo pasta. As the pasta absorbs the liquid, you will notice that it looks similar to rice, but the size is somewhat bigger. The stock also thickens up so the flavors become more concentrated.
Total times: 4 hours 10 minutes.
With the rise of globalization, it's getting easier to experience new cuisines. This is such a good time to introduce everyone to exotic dishes they have never tasted before, and that includes this next entry called Mexican Charro Pinto Bean.
In Mexico, this delicacy is known as Frijoles Charros or Cowboy Beans. However, the original recipe contains a sizable portion of bacon, so it is rather difficult for vegans to enjoy. But fret not because this version is very vegan-friendly.
The main ingredients for this Mexican-style crockpot specialty are Pinto beans, onions, and garlic. The first step is to cook the beans until they turn tender. This improves the texture and helps the beans release their creamy flavor for the base of the stock.
Aside from the Pinto, there are other flavoring agents like bay leaf, jalapeno pepper, and tomatoes. They add a degree of pepperiness, spiciness, and acidity to the stew.
Total times: 4 hours 30 minutes.
Like me, you're probably a bit curious about Ratatouille after watching the popular Disney animated movie. That's why I'm bringing you this easy rendition of the French delicacy. While this recipe is very vegan-friendly, non-vegans can have this with a side of meat.
In many versions of Ratatouille, the ingredients almost remain the same, with eggplants, zucchini, and bell peppers taking up the core position. These veggies have a hint of sweetness and quite a lot of savoriness.
To make the Ratatouille even better, there should be tomatoes and red wine. Both the components have a certain tanginess that enhances the essence of the other vegetables. Keep stirring everything in the pot until the sauce thickens up. That's when you can finally serve.
This recipe offers such an easy way to enjoy your Ratatouille.
Total times: 3 hours 15 minutes.
I have a confession to make: I do not like the winter at all. Yes, the snow is fun but the freezing temperature makes me feel lethargic. That's why it's always good to have a pot of stew inside of the house to warm myself up. And my favorite is this recipe called Mushroom Barley Stew.
Unlike soups, stews are a lot thicker, so the warmth they bring lasts much longer. Coupled with delicious and nutrient-rich ingredients, stews can improve your spirit in an instant. For this dish, I choose to use mushrooms, barley, and carrots.
The mushrooms are a versatile component that you can add to any sort of dish. The umami can enhance the overall flavor. On the other hand, barley is similar to rice. It packs a lot of fiber, vitamins, and minerals to give you enough energy to pass through the day.
Total times: 4 hours 10 minutes.
Going international is a good way to expand your palate to a new and exciting horizon. One of the best cuisines in the world is in Morocco with its exotic flavors. Among the most simple vegetarian Moroccan delicacies that you can cook at home is the Moroccan Chickpea Stew.
Traditionally, this dish is made with a normal pot. However, using a crockpot can save you a lot of time. You only have to get chickpeas, tomatoes, and vegetable broth. First, saute the garlic and onions in a separate pan before adding them to the crockpot alongside other ingredients.
You have to cook until the chickpeas and tomatoes are soft enough. This step allows for the infusion of both starchiness and nuttiness into the broth. The stock thickens up and absorbs most of the flavorful elements of the seasonings like paprika, cinnamon, and turmeric.
Total times: 8 hours 10 minutes.
Vegetarian Tikka Masala is a more vegan-friendly variant of the popular Chicken Tikka Masala. This dish has its origin in South Asia, but it's more widespread in the British Isles due to the huge number of South Asian communities.
Instead of utilizing chicken as the base, this version utilizes a multitude of vegetables to cover for the lack of protein. The main ingredients include potatoes, carrots, and cauliflowers. When you cook them for a long time, the veggies will become tender.
The other part that gives Tikka Masala its herbaceous fragrance is the Garam Masala, consisting of fennel, bay leaf, and clove. Aside from giving the specialty its signature yellow-orange appearance, the flavor is a mix of sweet and peppery with a mild pungency.
Total times: 6 hours 20 minutes.
There is just something very comforting and magical about the combination of stew and dumplings. From the warmth of a homemade stew to the richness of a dumpling that soaks up all of the broth, the feeling just seeps straight into your body.
That's exactly what you should feel whenever you take a bite out of this entry here. The Vegetable Stew With Cheddar Dumplings is unique since it doesn't use any meat, yet you can always feel the savoriness from the other ingredients.
First, the stew consists of carrots, leeks, and cannellini beans. Not only do they carry a lot of good nutrients for your body, but they also pack a ton of wonderful flavors.
Next, the dumplings are quite special since they are made with flour, cheddar, and butter. With that combination, the dumplings can be too creamy, so the stew acts as a palate cleanser to keep the overall taste balanced.
Total times: 4 hours 20 minutes.
Starting a healthy diet is not an easy thing to do, or that's what most people would think. It's the opposite when you can still make a lot of mouth-watering dishes without the use of meat or animal fat. The Coconut Quinoa Curry is the perfect example of this.
The first essential part is the Quinoa, which comes from the seeds of the Amaranth plant. Quinoa is very good for your health since it is full of nutrients like protein, vitamin B, and fiber. The texture is very bean-like, so you'll have no trouble eating it at all.
The next part is a combination of the other vegetables, including tomatoes, broccoli, and chickpeas. Without them, the rich and creamy curry broth might become too much for your palate. The addition of some greens can disrupt that with their freshness.
Total times: 4 hours 5 minutes.
There are some days that you feel too sluggish to make anything elaborate. Well, I think I might have the right recipe for those lazy days. The only thing you have to do is to toss all of the ingredients in the reliable crockpot and wait for them to cook.
The vegetarian chili has a similar cooking process to the non-vegetarian version. The only difference is the lack of meat.
You can make this slow cooker chili with three different kinds of beans: pinto beans, black beans, and kidney beans. They bring a lot of starchiness to thicken up the broth.
It wouldn't be a proper chili without that signature burn to your tongue. That spiciness comes from a mix of chili powder and smoked paprika. Of course, the best way to reduce the heat is with some acidity from tomatoes.
Total times: 4 hours 30 minutes.
When it comes to a holiday dinner, nothing is more iconic than a bowl of Mashed Potato. However, some recipes might not be too vegan-friendly with the use of dairy butter and bacon bits. Do not fret because I have the right solution here with this Vegan Mashed Potato.
By using the crockpot, you can make the cooking process a lot easier. You only need to throw the potatoes inside of the pot with almond milk and salt. Unlike normal milk, almond milk is very light and has a pleasant nutty aroma.
When the potatoes become soft, use a potato masher to tenderize the mixture. When you see that everything is combined thoroughly, pour a sauteed mixture of almond milk and coconut milk into the pot. This increases the creaminess of the Mashed Potato.
Sprinkle a bit of chopped parsley to add a little green to this tasty crockpot side dish. You will never regret it.
This Vegan Mashed Potato recipe is great for all courses.
Total times: 4 hours 10 minutes.
Dinner and laziness also go hand-in-hand if you're always busy with work. It's not easy to have a proper home-cooked meal when many recipes are too complicated. However, that is not true for this one right here.
This is one of the best things about Squash With Rice Risotto, as you can throw all of the ingredients in a slow cooker and set a timer. After you're done with whatever work, you can come back and enjoy the steamy goodness from this delicacy.
It's rather simple to make. You just have to get the following: Butternut squash, brown rice, and vegetable broth. With the meatless nature of this dish, you know it's going to be super healthy. Butter squash alone contains fiber, vitamins, and even antioxidants to keep your cells young.
Not only that, but the inclusion of Parmesan cheese ensures that the flavor tastes heavenly inside of your mouth.
Total times: 4 hours 10 minutes.
A crockpot is not just useful for cooking stew and soup. In fact, if you're a bit more creative, you should be able to recreate a wide variety of recipes with the device. To get that started, you might as well borrow this faux barbeque dish called Vegetarian Stuffed Peppers.
For the ingredients, there are green peppers that form a "bowl", and the stuffing that consists of black beans, corn, and brown rice. The brown rice and bean mixture is very starchy, so it's perfect to pair with the crunchy green pepper shell.
Another thing that makes the recipe irresistible is the use of barbeque sauce and vegetable broth. With the combination of two different flavoring agents, you can increase the savoriness of the stuffing without using meat.
These Crockpot Recipes Put A New Spin On Vegetarian Food
Switching to a plant-based and meatless diet doesn't mean you have to only eat bland food. As all of the healthy vegetarian and vegan-friendly recipes above show, there are so many ways to make your dishes more interesting with the help of a convenient appliance called a crockpot.
With that said, I hope this article fully inspires you and your family to begin a new journey of healthy eating. After all, only a long life is an enjoyable life.
If you're here, thank you for being an attentive reader. If you like what you just read, hit that like and share this post on your social media. Don't forget to comment on what you want me to write about next time. Once again, thank you, and have a good meal!
Nutrition Facts
10 servings per container
---
Amount Per ServingCalories146
% Daily Value *
Total Fat 11.5g

18

%
Cholesterol 33mg

11

%
Sodium 279mg

12

%
Potassium 239mg

7

%
Total Carbohydrate 6.2g

3

%

Dietary Fiber 2.6g

11

%
Sugars 0.8g

Protein 6g

12

%
---
* The % Daily Value tells you how much a nutrient in a serving of food contributes to a daily diet. 2,000 calories a day is used for general nutrition advice.