You will be surprised by the results that these easy summer crockpot recipes in this article can bring. These effortless recipes will take the stress out of preparing and changing the menu for your meals.
You will let slip essential notes and useful tricks if you aren't reading the article carefully. Therefore, in case you do not want to regret it later, please read this post from beginning to end. And, I hope you will be successful with your desired ideas.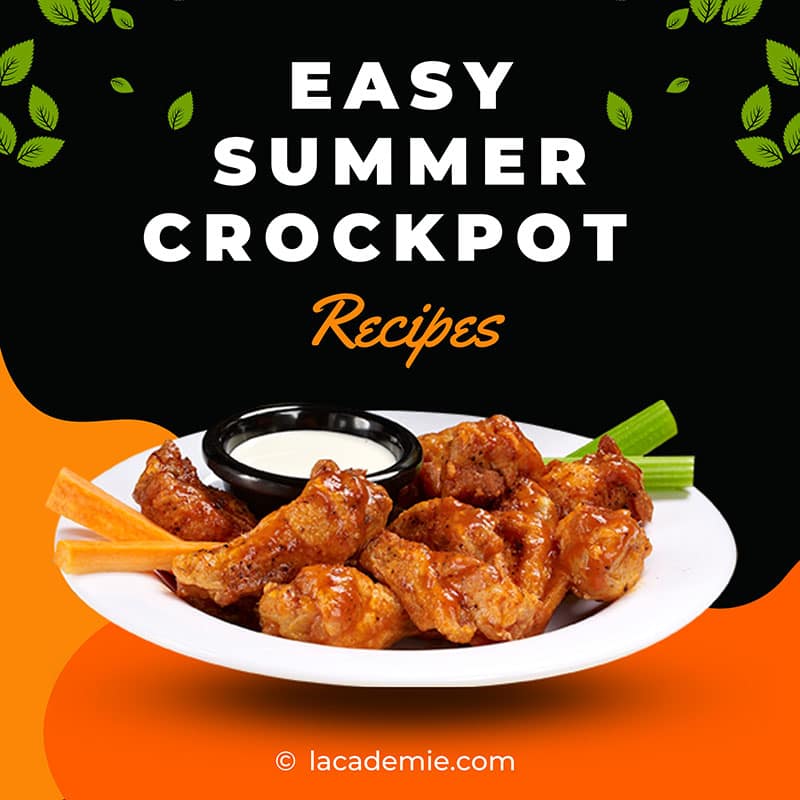 The Roles Of Crockpot Meals On Hot Summer Days
Nowadays, crockpot has become a familiar equipment in the kitchen of many people. People use it to cook the dishes for a long time to get the soft texture and deep flavor. So, let's discover the advantages of crockpot recipes in summer.
Using a crockpot is an effective way to save money because it uses less electricity than an oven or other devices. With a crockpot, you can turn the tough meat into a yummy food easily.
When you prepare a dish in a crockpot, it will help you do everything. Therefore, you just need to prepare the essential components and wait to enjoy your results. And you get the time to relax and go out to enjoy the weather.
Another advantage of using the crockpot in the summer is that you can make healthy recipes beforehand. Hence, you can have much time at the parties to chat and enjoy the memorable moments with your loved ones.
This section is for those who are looking for a delicious crockpot recipe for a summer party. Let's check the ways to make them properly by reading this part carefully.
Total time: About 3 hours 5 minutes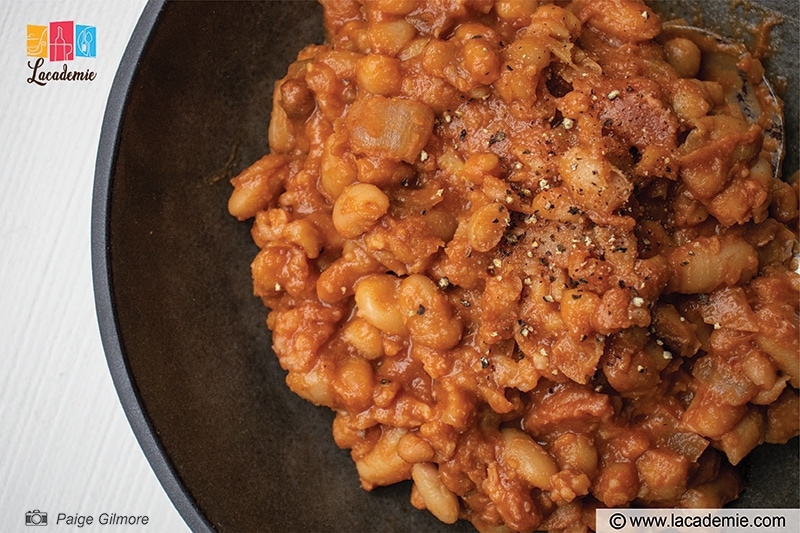 If you want a typical and delicious dish for summer barbecues and potlucks, you should consider these crockpot baked beans. The tender, savory, and sweet baked beans leave an indelible impression.
A meaty touch of bacon rashers makes this recipe more alluring and unforgettable. And, to balance the sweetness of the beans, I need a bit of mustard. This is the dominant accent of this scrumptious delicacy.
At meals, I often serve it as a delicious slow cooker side dish. This versatile recipe is the perfect companion to a variety of main courses. Next, I will show you a few ways to make variations of this dish.
Increase the amount of brown sugar and sauce to double the sweetness. Alternatively, you can give it a new twist by using dried beans instead of canned ones.
Let's keep these tutorials in your mind to make incredible Slow Cooker Baked Beans at home.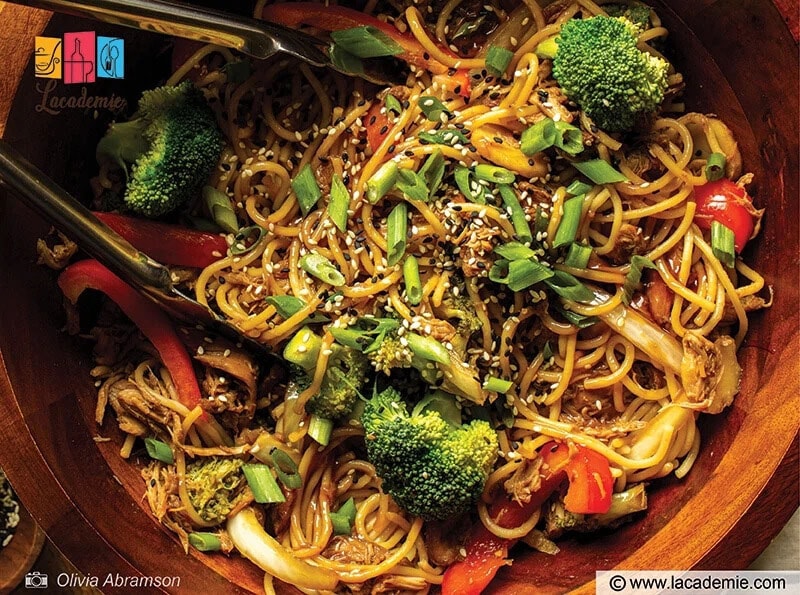 Regarding crockpot recipes, people often think of soup and stew, and those dishes aren't really for summer. But not every crockpot meal is the same. The biggest example is this chicken Lo Mein.
What I love the most about it is despite its name, this recipe has lots of vegetables: bell pepper, broccoli, water chestnuts, onions, etc. This way, your meal will be healthier and more refreshing.
But the main part is still the meat. As chicken has white and dark meat, you can choose either due to your liking. But I prefer the latter more since it's still juicy after a long time of cooking.
Total time: 1 hour 5 minutes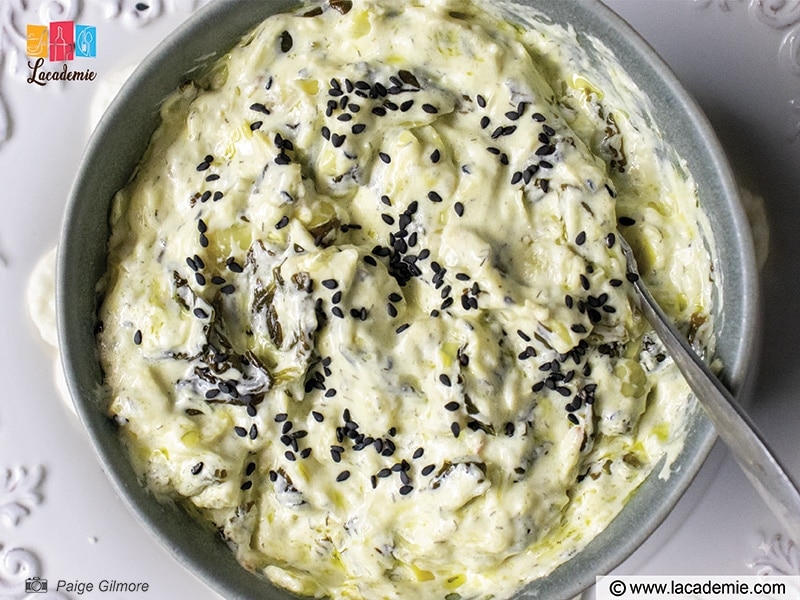 Nowadays, the advent of crockpot makes dip processing even more uncomplicated. And no wonder you will be addicted to this creamy and cheesy dip recipe with the slow cooker in no time. It is the perfect blend of spinach, chopped artichoke, and creamy cheese.
If you have an afternoon party, it is possible to prepare it in the morning, keep it in the refrigerator and use this dip later. You can serve it chilled or microwave to soften this dip before serving.
Its rich and delicate flavor makes it a perfect pairing with tortilla chips, crackers, or bread. Besides, you can consume it alone with a spoon or mix it with crunchy veggies, such as carrots, cauliflower, or broccoli.
Total time: 8 hours 15 minutes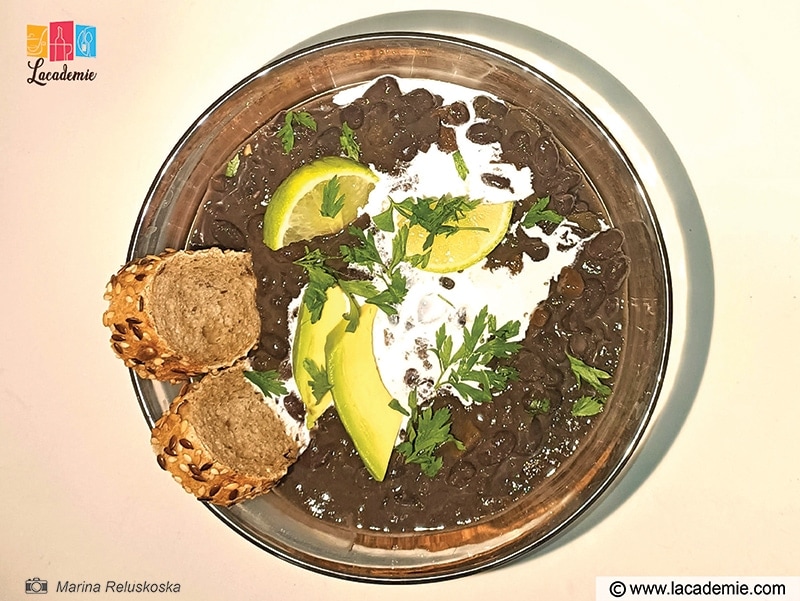 What do you plan to do with black beans on hand? Combining them with different vegetables (carrot, pepper, tomato) in a crockpot is my top choice for a nutritious summer soup. The black shade and deep flavor will captivate you in no time.
Besides the mentioned ingredients, its flavor is even more diverse, with several seasonings and toppings. You can create a vegan version for the fasting month by using coconut cream for the add-ons.
There are many ways to enjoy this delicacy. I usually eat it with tortilla chips or steamed rice. In particular, to enhance its value, a necessary move is to add sourdough bread or avocado slices on top.
Total time: About 4 hours 5 minutes
Despite being charmed by numerous tasty crockpot recipes, I am still addicted to the unique and fascinating taste of Peach Cobbler in the slow cooker. The sweet and mildly tart flavor of peaches works well with the woody note of cinnamon.
In addition, the sweetness is enhanced with the appearance of brown sugar. If you are a fan of foods with a buttery texture, it is a must-have name in your cookbook. I would prefer frozen or fresh ones for this delicacy when choosing peaches.
Nonetheless, you can use canned peaches if you do not have these fresh versions on hand. When preparing, do not forget to apply a layer of non-stick cooking spray on the pot's surface to avoid sticking during the cooking process.
When you notice the dish's surface turning golden brown and the edges starting to appear dark, these signs indicate that the middle of the dish is cooked. For extra taste, try adding chopped nuts or almond extract.
Total time: Around 4 hours 5 minutes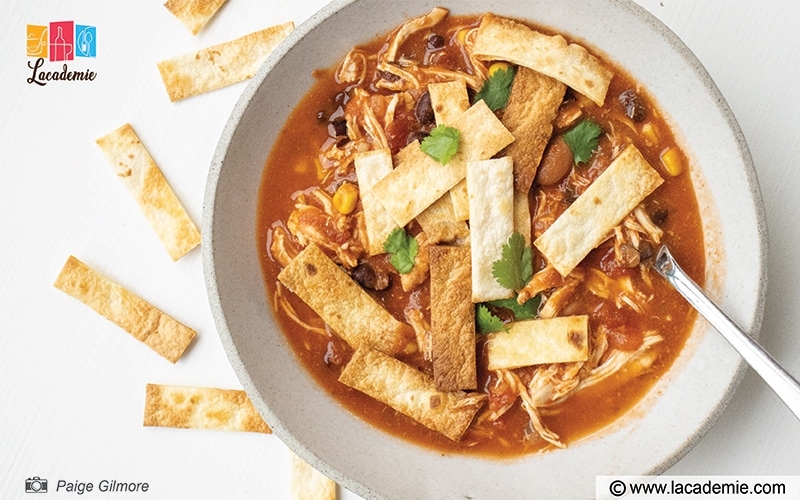 Crockpot chicken tortilla soup will bring a Tex-Mex summer breeze to your meal. This creamy and mouthwatering chicken-based crockpot dish is the fastest way to refresh your body with its nutritious and refreshing ingredients.
This simple dish is a mixture of chicken stock, black and pinto beans, canned corn, and other seasonings. You will fall in love with the thick texture of this delicacy when you taste it. Moreover, it is also a source of protein with chicken breast.
If you are a cheese enthusiast, you can put some shredded cheese on top of the soup before serving it to enhance its flavor.
Total time: Around 7 hours 30 minutes
You will imagine enjoying a summer vacation on the island of Hawaii when tasting this tasty dish. The tropical flavor of pineapple with the rich taste of teriyaki sauce will indulge your taste buds from the first bite.
Pork will soak up the flavors when cooked in the slow cooker, so you'll be blown away by the meat's softness, sweetness, and tangy taste. Especially if you do not want to enjoy an excessively -sweet dish, it is better to use pineapple juice instead of syrup.
Usually, I cook this dish on a low heat setting to tenderize the meat and bring a deep flavor. This fabulous recipe pairs perfectly with rice or tortilla for a complete meal. Nevertheless, it is most commonly used in pulled pork sandwiches.
When choosing pork, I will prioritize the shoulder and boneless pork for easier shredding. To check the condition of the meat, you should poke a fork into it. If you do not need to push hard but the fork still penetrates easily into the meat, your pork is done.
Total time: About 6 hours to 8 hours 10 minutes
Let's continue with the category of a new delicious dish for the summer party. And the recipe I would like to recommend now is the Slow Cooker Chipotle Beef Tacos. It is one of the fantastic crockpot dishes from Mexican cuisine.
It is a collection of easy-to-find ingredients like chuck roast, cumin, chipotle pepper, and taco toppings. In this recipe, I use toppings, such as cheese, lettuce, and sour cream. And tortillas are an integral part of the success of this dish.
These components will be soft and rich when you cook them in a crockpot. Anyway, let's expand your knowledge with a short brief about tacos.
It is a long-standing dish in Mexican cuisine. Usually, people cover the wheat tortilla with a filling that includes meat, seafood, veggies, and cheese.
Total time: About 3 hours 35 minutes
It is not complicated to create a sweet and tasty summer cake in a slow cooker. Cherry Pineapple Dump Cake is a prime example of that fact. The creamy texture and its fantastic taste will give you a good mouthfeel while you give it a try.
You have to spend about 3 hours waiting for crushed pineapple, cherry pie filling, cake mix, and butter to blend into a smooth mixture in the slow cooker. Even better, the food will be more beautiful and fresher with vanilla ice cream on top.
An essential point that you must keep in mind is to apply a layer of cooking spray on the surface of the crockpot for easier and faster cleaning later. I love to eat it as a dessert during wedding parties, holidays, or in the balmy weather of summer.
Total time: About 50 minutes
Fudge is a popular candy with milk, butter, and sugar as the main ingredients. And the recipe I introduce in this post uses condensed milk, chocolates, and milk chocolates. This sweet dessert was born in the late 19th century in America.
The combination of milk and milk chocolate gives it a characteristic brown color. Also, it looks colorful with chocolate chips or candies on the surface. It only takes about 50 minutes to have a great dessert to enjoy with tea and coffee.
What will you do without a slow cooker? Use the microwave by mixing the ingredients in a microwave-safe bowl. If you want to replace condensed milk with evaporated one, you should abandon this idea since it is less sweet and not thick enough for this recipe.
A note in cooking this dish in the slow cooker is always to open the lid. This will benefit the texture of the fudge because excess moisture will be removed, preventing the texture from getting diluted. You can keep this dessert overnight in the fridge to improve its flavor.
Total time: About 4 hours 30 minutes
If you are looking for an ideal dessert for hot summer, why don't you try to cook Bread Pudding in the crockpot? This delicious dish has an enchanting texture with the softness, creaminess, and a bit of crispness from bread.
It is simple to have a delectable summer treat with a few simple steps. After filling the crockpot with bread and raisins, let's add the eggs, milk, cinnamon, and brown sugar mixture. After tossing the blend, you will cook it for about 4 to 5 hours.
Chopped dried fruits will bring the best effect to this dish. One trick to cut them more comfortably is to use scissors. Of course, please spread a layer of non-stick cooking spray on it before using it to prevent sticking.
Total time: Around 4 hours 5 minutes
There is nothing better than enjoying crispy and tasty chicken wings at this summer party. It's fun to make this dish easier with the help of a crockpot. You won't be able to take your eyes off it as the barbecue sauce brings a distinctive deep red shade to the chicken wings.
Not only that, cooking in a slow cooker helps keep the meat tender and moist inside. Apart from chicken wings, you can apply this recipe to chicken thighs or drumsticks. In terms of flavor, you can find a mildly spicy touch from paprika and cayenne pepper when eating it.
Check out the proper ways to cook wonderful chicken wings in a crockpot.
Total time: Around 7 hours
If you have a lot of time, you should try this fabulous chicken-based crockpot recipe. This chicken taquito is perfect when it has a crispy exterior and a cheesy interior. In particular, the spicy taste is an indispensable requirement.
Typically, I come across these chicken pieces that are golden, rich, and covered with BBQ sauce along with street corn salsa or lime crema sauce. Sometimes, people also mix it with tortilla chips for the weekend parties.
You can select one of the following devices to make it: the crockpot, instant pot, or stove-top. But, crockpot is the best choice to get the tender and rich chicken. An essential step before serving this delicacy is to add corn salsa and lime crema to this dish.
Total time: Around 3 hours
There are many ways to make a yummy Apple Pudding Cake, but using a crockpot is still my best-loved method, thanks to its simplicity, convenience, and effectiveness. This appliance benefits the tender and creamy texture of this treat.
You will be immersed in its sweetness and characteristic apple aroma. Especially, the distinctive woody and earthy note of cinnamon will be the shortest way to lead this dessert to the hearts of diners. In my experience, it tastes better with whipped cream on top.
This dessert is a wonderful Thanksgiving-themed crockpot recipe for refreshing your mouth after a heavy meal. But interestingly, its creamy and smooth texture also make it an ideal summer dish. You must prepare a cake batter, pudding mixture, and whipped cream for a finished product.
Go to the kitchen and bring Slow Cooker Apple Pudding Cake out with these instructions.
Total time: Around 6 hours 30 minutes
It is truly a wonderful experience to enjoy a delicious and rich summer soup with the distinctive flavor of apple and nutty squash. In addition, it becomes more flavorful with maple syrup, Swiss cheese, and seasonings.
It is a common dish for hot summer days. Occasionally, people also like to enjoy this warm dish in the fall. Although there is no cream in this recipe, its creamy texture will surprise you. An effective way to sweeten and enhance its richness is to fill a little yogurt in the pot.
Flavor-wise, choosing other sweet spices to add to the dish is acceptable, like cinnamon, nutmeg, or ginger.
Total time: About 6 hours 10 minutes
It is an excellent choice for your summer vacation. In addition, I put it on the list of delicious crockpot recipes for autumn because of its warmth and richness. The tender chicken will be immersed in mango and coconut milk's fruity and rich flavor.
It is hard to resist this curry pot's striking and eye-catching yellow color. Turmeric is the main ingredient that gives this characteristic shade. Also, this spice adds mild earthy, bitter, and spicy hints to this incredible curry.
For a variety of flavors to this delicious treat, do not forget to add veggies. For serving, I often consume it with rice and lime juice.
Total time: Around 6 hours 15 minutes
A yummy bread pudding is an effective way to end your party. Especially when it is flavored with the blueberry lemon sauce. This vital condiment ensures a balance between the sweet and sour taste of this dish. Plus, a citrus hint will surely stimulate your guests' taste buds.
Since ancient times, the combination of lemon and summer blueberries has become a legendary recipe. Besides, it is no problem to find a hint of vanilla and the signature flavor of milk and eggs in this sauce mix.
After coating this sweet and moist sauce on top of the bread pudding, please beautify it with whipped cream before serving it. In addition to blueberry bagels, you can use plain bagels if you desire.
In case you cannot find blueberries in the kitchen, strawberries or raspberries also work surprisingly well when mixed with lemon. Typically, you come across this dish on the dessert menu of restaurants.
Total time: About 7 hours 30 minutes
Crockpot Corn Chowder is a nutritious and mouth-watering choice for gatherings. It is a mixture of onions, potatoes, corn, and spices. These ingredients are cooked in the crockpot for a long time to achieve a hearty, creamy, and nutty taste.
Its eye-catching milky, yellow, and green colors will grab your eyes at first sight. I am sure that you have a hard time keeping your mouth water when standing in front of this dish and inhaling its charming fragrance.
Not only that, this beautiful crockpot soup is a rich source of meaty bacon and veggie goodness. And carrots have always been my best-loved vegetable choice. Turkey bacon can also give the same great results to the dish.
You can replace it with canned corn when you run out of frozen corn. It doesn't matter if you store leftovers in the fridge or freezer. When you want to use it, you just need to reheat it in the microwave.
Let's expand your knowledge with these tutorials to make perfect Crockpot Corn Chowder.
Total time: Around 3 hours 5 minutes
It is time to satisfy your sweet tooth with Crockpot Roasted Sugared Pecans. You'll get a sweet treat for special occasions with standard components like powdered sugar, spices, pecans, and butter by following just a few basic instructions.
I hope you will love the fantastic flavor of this wonderful crockpot treat at a Christmas party or summer get-together. You will be conquered by the sweet taste and crispiness of roasted sugar pecans. You can even prepare it and put it in cute boxes to give as a gift to your loved ones.
Your mission is to mix pecans, butter, cinnamon, sugar, and other ingredients in a crockpot and cook for 3 hours. Note that you need to open the lid during cooking and stir it regularly. Once done, it is essential to wait for 30 minutes for the pecans to dry.
Total time: About 8 hours 10 minutes
Slow Cooker Street Tacos is a dish for everyone because of its simplicity and appeal. The ingredients of this food are pretty straightforward with the additions of steak, Worcestershire sauce, sour cream, spices, and herbs. Also, it is incredibly simple to prepare.
You just need to put the meat and spices in the crockpot and cook. In addition, the zing and citrus touch from the sauce will make the flavor more intense. If you have leftover meat, you can use it for dishes like burrito bowls or quesadillas.
There are many types of meat that work well in this recipe, but I always prefer flank steak, skirt steak, and carne asada meat for the best performance. Both corn and flour tortillas are also valuable in this fantastic recipe.
To ensure the tenderness of the meat, you should cook it on low setting. For extra effectiveness, it is perfect for keeping the sauce in the fridge for a short while before serving.
Total time: Around 8 hours 20 minutes
When it comes to delectable crockpot recipes with vegan ingredients, Crockpot Vegetarian Chili With Farro is the first name that pops into my mind. After filling the crockpot with beans, fresh veggies, and chewy farro, I'll have a memorable dish for summer parties.
Overall, it is a perfect picture with lots of different shades from various ingredients. When enjoying it, you will find spicy , which is the dominant flavor of the dish. And you can adjust the spiciness by increasing or reducing the amount of pepper and chili powder.
Before serving, you can top it with some toppings such as yogurt, sour cream, green onions, and tortilla chips.
Total time: About 8 hours 20 minutes
Do you know any other ideas besides grilling baby back ribs? I do, with this recipe. The crockpot is a straightforward suggestion for processing this ingredient. This method is pretty simple and highly effective in terms of improving the appearance and taste of the dish.
First, I season the back ribs with onion powder, black pepper, paprika, and brown sugar. Once the seasoning has evenly coated the meat, I'll put it in the crockpot and top it with BBQ sauce and liquid smoke.
Finally, wait until the meat is cooked fully tender in the crockpot ( about 4 to 8 hours). When serving it, I often consume it with cornbread, green salad, or baked potatoes.
Total time: Around 5 hours 40 minutes
Scalloped potatoes are a common ingredient in many culinary recipes. Nevertheless, I especially love its crockpot version. The Slow Cooker Scalloped Potatoes will satisfy the requirements of a yummy dish with softness, creaminess, and cheesy consistency.
It has an impressive appearance with the characteristic white color of the Gruyere cheese and cream sauce. In particular, a few yellow-brown spots on the golden surface of potatoes make the dish more outstanding. You can increase the brown color by using a creme brulee torch.
To thicken the sauce as desired after cooking, you should open the pot's lid for about 15 minutes. Moreover, the dish will look more fresh and appetizing with thyme on top.
You can have a perfect Slow Cooker Scalloped Potatoes after applying these directions.
Total time: About 3 hours 15 minutes
Just looking at this delicious dish, you can feel the summer atmosphere in your home. It is an effective and novel way to utilize frozen blueberries in your house. Especially, a little cornstarch will thicken this recipe.
Aside from the mesmerizing sweetness of the blueberries, this recipe has an aromatic touch of cinnamon and a hint of bitterness from almonds. After mixing the components with oats as well as flour and cooking them in the crockpot, you will have an ideal dessert.
Total time: About 3 hours 10 minutes
It is a shortcoming not to mention a sweet and refreshing Crockpot Blueberry Grunt in this amazing list. Right at first glance, you can recognize this delicious dish thanks to the dark blue hue. Also, it is topped with dumplings made from flour, baking powder, and sugar.
The first step for getting a yummy Blueberry Grunt is to cook blueberries, water, and sugar in a crockpot for about 2 to 3 hours. In the end, you get a fruity and rich crockpot dish. For an extra tip, it is better to stir the mixture regularly to get the perfect texture and deep flavor.
Total time: Around 8 hours 10 minutes
It is time to add protein to your body with tasty Crockpot Grilled Fiery Habanero Apricot BBQ Ribs. I was left speechless as I ate these soft, moist, and juicy pieces of meat. Even better, the rich flavor of BBQ sauce will bring the deliciousness of the dish to a new level.
The soul of this dish lies in the fiery habanero apricot BBQ sauce. It is a collection of various spices and ingredients such as molasses, ketchup, Worcestershire sauce, and other seasonings. The rib gets an eye-catching dark hue thanks to this sauce.
You have to carry 2 main steps when preparing this dish: cooking and baking. The crockpot will help you tenderize the meat before moving on to the grilling stage.
Before grilling the ribs, bathe them in BBQ sauce. After 5 to 8 minutes of grilling, the meat will get the typical smoky touch.
Which Is Your Favorite Crockpot Recipes For Summer Party?
Have you chosen the recipe that is right for you? No more worries about not knowing what to eat in the summer, thanks to these mouthwatering crockpot recipes. It is time to go to the kitchen and show off your cooking skills.
I am sure many people are still looking for this helpful information. Therefore, your one share will help many others. And do not forget to leave your comments and feelings after reading this fantastic article. Thanks for reading!
Nutrition Facts
4 servings per container
---
Amount Per ServingCalories291
% Daily Value *
Total Fat 11.7g

18

%
Cholesterol 30mg

10

%
Sodium 765mg

32

%
Potassium 506mg

15

%
Total Carbohydrate 29.8g

10

%

Dietary Fiber 8.4g

34

%
Sugars 11g

Protein 14.9g

30

%
---
* The % Daily Value tells you how much a nutrient in a serving of food contributes to a daily diet. 2,000 calories a day is used for general nutrition advice.