Fall crockpot recipes are very easy and convenient to finish. With a crockpot, cleaning up your kitchen after cooking becomes more convenient and quicker. Crockpot offers you a slow cooking method that is very wonderful to create healthy and nutritious dishes.
Besides meat-based recipes, you can also make vegan meals with the crockpot to enjoy on heavily rainy days in the fall season. Nothing is better than eating warm recipes to warm you on these days.
It isn't exaggerated that you can live with a crockpot and simple ingredients for many days without getting bored.
Now, it's time for you to find what to make with a crockpot in the autumn.
What Can A Crockpot Do For Meals, Is It Perfect As Rumor?
The crockpot will help you cook warm dishes to make you feel cozy, especially if you start out the meal with some tasty autumn appetizers. What's more excellent than cooking many dishes without washing too much kitchen stuff? Let's see what you can do with this helpful appliance.
How Fall Crockpot Savory Dishes Become The Best Choice?
Warm Fall Crockpot Recipes With Chicken
Crockpot Tuscan Chicken
Chicken Parmesan Soup
Crockpot Chicken Noodle Soup
Slow Cooker Chicken Gnocchi Soup
Slow Cooker Chicken Verde
Crock Pot Chicken Enchilada Soup
Crockpot White Chicken Chili
Crockpot Chicken And Dumplings
Slow Cooker Artichoke Mushroom Chicken
Slow Cooker Chicken Cacciatore
Crockpot Salsa Chicken
Fall Crockpot Recipes With Different Kinds Of Meat
Persian Lamb Stew
Crockpot Pork Toast
Slow Cooker Corned Beef And Cabbage
Slow Cooker Apple Cider Braised Pork
Crock Pot Cube Steak With Gravy
Slow-Cooker Sweet Potatoes With Bacon
Slow Cooker Three-Bean Chili
Slow Cooker Beef Short Ribs
Fall Crockpot Recipes Without Meat
Crockpot Broccoli Cheese Soup
Slow Cooker Vegan Gumbo
Vegan Stuffed Peppers
Slow Cooker Sweet Potato Soup
Homemade Minestrone Soup
Crockpot Breakfast Potatoes
Other Savory Fall Crockpot Recipes
Crockpot Baked Beans
Slow Cooker Omelette
Mexican Slow Cooker Breakfast Casserole
Crockpot Pot Stuffing
Slow Cooker Grits
Sweet Fall Crockpot Recipes
Crockpot Monkey Bread
Crockpot Chocolate Cherry Dump Cake
Crockpot Pumpkin Spice Cake
Crockpot Carrot Cake
Crockpot Cherry Cobbler
Slow Cooker Chai Tea Latte
Slow Cooker Fried Apples
Crockpot Rice Pudding
37 Fall Crockpot Recipes With Effortless Cooking Methods
These 35 crockpot recipes here will offer you wonderful ideas for perfect meals. Read this section to know more about the dishes and decide what to make for the next meal.
How Fall Crockpot Savory Dishes Become The Best Choices?
The crockpot will offer you a wide range of recipes to light your meals. Most of them are loaded with chicken, beef, pork, lamb, and no meat. Besides, crockpot also brings you a lot of ideas for vegan meals.
Warm And Fulfilling Fall Crockpot Recipes With Chicken
Chicken seems to be one of the most common meats. For example, making Tuscan chicken with a crockpot is a familiar recipe worldwide. Since chicken is a versatile ingredient, you can season it to your liking.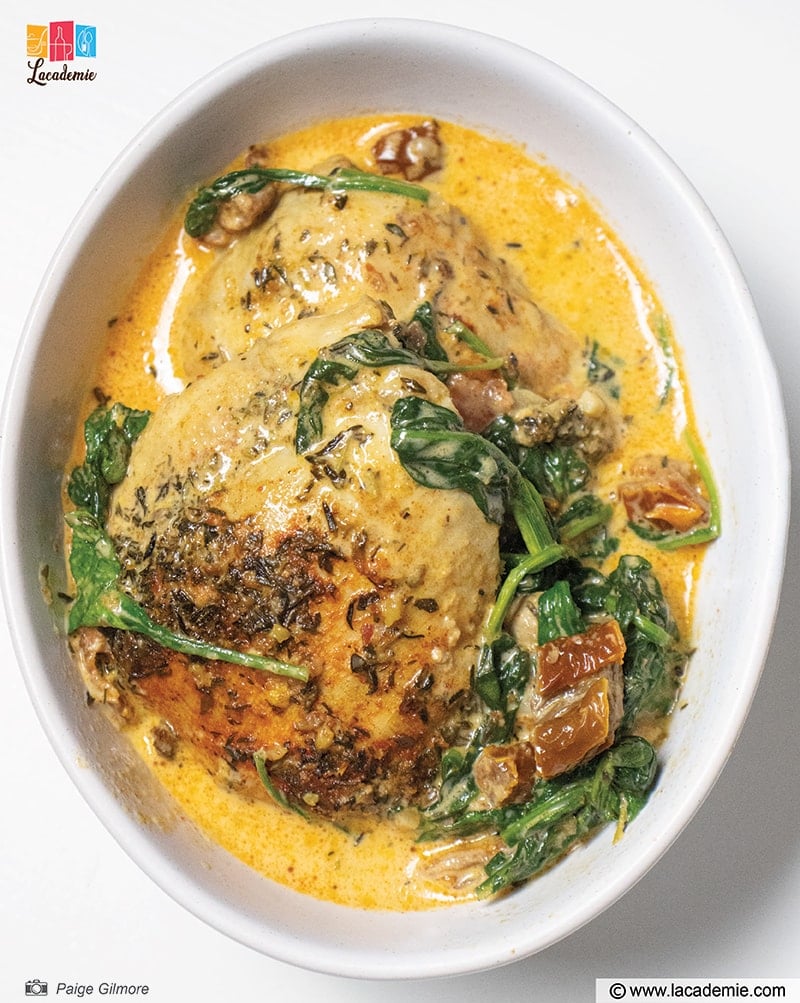 Cooking a Tuscan chicken recipe is a nice choice when the weather turns cold. It'll warm you up with all the herbs: paprika, thyme, oregano, chili flakes, etc. These spices also provide an attractive aroma to your dish.
Aside from the fragrance, you'll love Tuscan chicken's rich flavor from chicken stock and cream. But don't worry that it will get too greasy. Spinach and sun-dried tomatoes will help you balance the dish.
When the temperature plummets and you just want to snuggle in your blanket, why not make some hot and hearty soups in the crockpot to chase the cold away? Flavorsome and nutritious, this chicken parmesan soup is a good place to start.
The slow cooker method will bring this chicken parmesan soup good flavors when it can help tenderize meat slices and maintain the nutrients from healthy ingredients.
A crockpot will make your meal done with ease and convenience. You don't need to clean up the kitchen and wash many kitchen tools with this modern cooking method.
3. Crockpot Chicken Noodle Soup
Chicken noodle soup is also a fantastic recipe for you when it contains a great source of protein, vitamins, and fiber with the addition of chicken, veggies, and noodles.
You can serve your chicken soup with salad, bread, and crackers to get a whole meal for busy week dinners. Besides, you can also store the remaining and preheat it for eating later.
4. Slow Cooker Chicken Gnocchi Soup
If you're super into eating chicken, taking it to make soup is also a great way. The slow cooker method will make your dish more delightful and appealing with tender chicken and an irresistible aroma.
This kind of soup will light your meals with a beautiful appearance from soup and incredibly wonderful flavors from chicken and various fresh herbs.
Chicken, after being seasoned with cumin and spices, is simmered for a long time in a fall crockpot until they become tender and marinated. Chicken Verde will bring your meals a main dish to pair with plain side dishes like white rice, tacos, or enchiladas.
Crockpot with a slow cooking method will make your dish not only tender and full-flavored but also aromatic, increasing the deliciousness level of your whole meals.
6. Crock Pot Chicken Enchilada Soup
You might suspect me when I say that you can cook chicken enchilada soup without much effort. However, I can guarantee that it's true that making enchilada, as well as tasty enchilada side dishes, will be quite a walk in the park.
Everything you must do is combine all spices, canned pre-made enchilada sauce, and even chicken in the crockpot, simmer for about three hours and then shred chicken to make a dense soup.
Chicken enchilada soup is loaded with tender chicken and many spices and cooked for a long time; thus, every piece of chicken is well-marinated, and the soup broth will make you satisfied.
7. Crockpot White Chicken Chili
Crockpot white chicken chili is also a heavenly recipe for a wonderful course because of the creamy and cheesy texture with light colors. The recipe is suitable to go with garlic bread, avocado and tomato salad, or southwest salads.
Moreover, you can store the dish for up to 5 days; thus, just freeze them and save them for later use if you have leftovers.
8. Crockpot Chicken And Dumplings
If you're finding a recipe for your meal with available chicken in your fridge, this foolproof recipe for making chicken and dumplings is also a good choice for your family parties or your reunions on the weekend.
For slow cooker recipes, you need a lot of time to tenderize chicken and make the dish more nutritious.
9. Slow Cooker Artichoke Mushroom Chicken
I love eating mushrooms, and this artichoke mushroom chicken is one of my family's favorite dishes. This recipe is good to pair with pasta, mashed potatoes, and rice, offering you more ideas to fill your stomach up.
Besides, the combination of chicken, mushrooms, and parmesan cheese creates a dense and creamy texture and unforgettable flavors.
10. Slow Cooker Chicken Cacciatore
Your dinner party will become appealing and nutritious with slow cooker chicken cacciatore on top of cooked spaghetti or noodles. It's an incredible dish to make using a mini crockpot.
What makes the slow cooker chicken cacciatore wonderful is the cacciatore sauce made with bell peppers and mushrooms as the main elements to raise the flavors with chicken meat.
Salsa chicken is also ranked as an impressive dish in the fall season. With the preparation time under five minutes, this recipe will give you a good idea for busy weeknights.
With the hustle and bustle of life, you might think that the easy and quick recipes must be the best options, but now a crockpot will help you deal with complex recipes with ease.
Your full-flavored and healthy salsa chicken will accompany rice and some avocado slices to form a brilliant dinner meal.
Fall Crockpot Recipes With Different Kinds Of Meat You Need To Try
If you're not interested in chicken, you can use the crockpot for cooking dishes with other meat like beef, lamb, or pork. Here are some incredible suggestions with instructions so detailed that you won't have to worry if it's okay to put foil in crockpots, or how you should handle this device.
The Persian lamb stew from Iran will be a good side of white-cooked rice, noodles, or pasta to serve as an amazing feast because the recipe is very flavorful and comforting.
The lamb is recognized as a healthy recipe because it is a rich source of high-quality protein but a significant source of vitamins and minerals.
The good news is that you can use the crockpot to toast pork with flavorful gravy and a beautiful appearance, making it a healthy and wonderful idea for a family dinner and entertaining guests.
Besides, the best but easiest side dishes to go with this full-flavored recipe are brown rice, green beans, creamy parmesan potatoes, or Alfredo potatoes.
If you have available pork, try making this recipe for your next meal!
14. Slow Cooker Corned Beef And Cabbage
Your corned beef and cabbage is an easy but fantastic combination that your family will love enjoying. The slow cooker method will make corned beef and added veggies tender but juicy, and your dish more nutritious and comforting.
Although the total time for getting this recipe done lasts quite long, the preparation time is just about 10 minutes, and then let corned beef cook in a crockpot for about 8 hours to tenderize it with ease.
The exciting corned beef with cabbage recipe is waiting for you! Watch this video:
15. Slow Cooker Apple Cider Braised Pork
Hard cider-braised pork will offer you one more fantastic recipe for main courses for rainy days. Although the recipe is loaded with many ingredients, getting everything finished isn't complicated.
Moreover, the addition of apples will make your dish lighter, delicious, and more special than many other recipes. You can try making it for your kids as they might love it!
16. Crock Pot Cube Steak With Gravy
Beef is nutritious meat for your health, but beef is not like pork or chicken; it's sometimes hard to eat as the beef texture is quite firm and cohesive. However, don't worry! Because the slow cooking process will tenderize your meat.
Cubed steaks are marinated with some inexpensive spices like salt and garlic powder, then covered by brown gravy mix to add flavor and make the texture more appealing.
17. Slow-Cooker Sweet Potatoes With Bacon
Another way to make wonderful recipes with sweet potatoes is using a crockpot and cooking them slowly. However, your recipe will be more and more heavenly with the topping of crispy bacon.
This comforting recipe is often served on Thanksgiving holidays, but it is also simple enough for daily meals.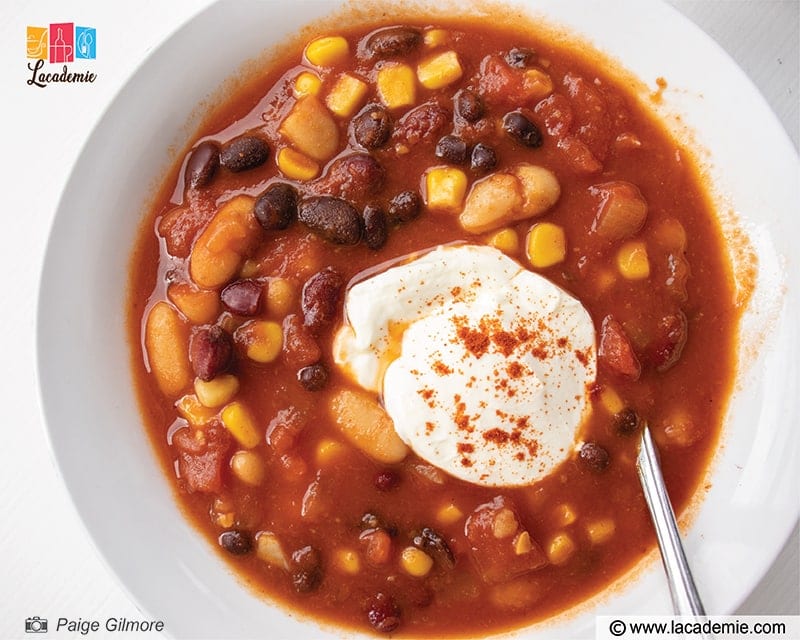 Some think chili can't be complete without meat. But this three-bean recipe will prove otherwise. With different bean varieties, even meat lovers will be satisfied.
Moreover, you're free to make any changes to this chili. For example, add more vegetables (mushrooms, zucchini, carrots, etc.) to diversify the flavors. And if you want a spicier dish, increase the chili powder.
19. Slow Cooker Beef Short Ribs
Cooking beef short ribs for over three hours is to tenderize and marinate the meat so that all your guests can easily consume it with high satisfaction.
Being seasoned with tomato paste, red wine, and basic spices, the beef is slightly sour, salty, and sweet. Moreover, the addition of red wine will make your recipe more aromatic and delicious.
Fall Crockpot Recipes Without Meat But So Brilliant And Healthy
Some of you might think that without meat, your dishes with crockpot are not appealing enough to catch your guests' attention, but these ideas below will blow your mind.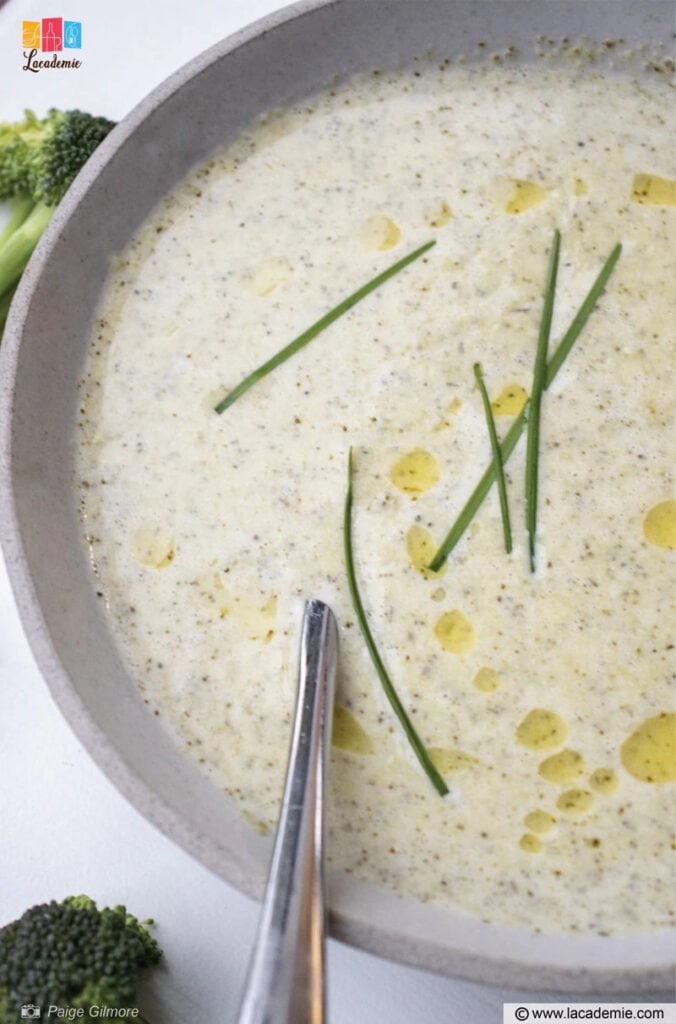 Cooking broccoli soup with cheese is a good way to add a heavenly and hearty dish to your meals. And this soup is easy and quick to finish with minimal ingredients.
Originating from American cuisine, the soup shows you elegance and delight at the first time of eating it. And it might become your family's favorite soup, especially for your children.
This healthy vegan gumbo is recognized as a symbol of the New Orleans dish and has become famous worldwide as one of the most incredible vegan recipes because it's healthy, nutritious, and very heavenly to eat.
Without meat, this recipe still provides you a lot of energy for working and studying with various veggies, beans, and mushrooms.
These vegan stuffed peppers came from Mexico, and now they get a reputation from many other countries across the world.
Unsure whether stuffed peppers are suitable for freezing? Well, I honestly think these taste better when they're fresh out of the ovens. Although there are easy ways to rewarm stuffed peppers, the crockpot has already made it so easy and quick to prepare these from scratch.
23. Slow Cooker Sweet Potato Soup
If you're a fan of sweet potatoes, the recipe will be a great idea for your wonderful meals. The slow cooker sweet potato soup is creamy, light, thick, and very heavenly to eat on rainy and cold days.
Your soup with salad or bread will be a good combo for your busy night as it is very healthy and comforting to eat.
Minestrone soup seems to be one of the healthiest soups on this planet as the soup is loaded with various fresh veggies, making it a dense, full-flavored, and very comforting recipe to serve for your fall dinners.
You can adapt the recipe to create your favorite minestrone version by changing added veggies. That doesn't affect main flavors too much.
Homemade minestrone soup is an easy recipe to serve for a crowd! Let's see this video to know what to make it:
25. Crockpot Breakfast Potatoes
Potatoes are an inexpensive and familiar ingredient, but they are loaded with many good nutrients for your health.
These crockpot breakfast potatoes are tender, creamy, and easy-making. However, if you like to serve the recipe best, just side or top them with fried eggs for a nutritious breakfast meal.
Normal potatoes will be turned into a delectable breakfast now! Watch this video:
Other Savory Fall Crockpot Recipes To Wow Your Guests
Now, these are several savory dishes made with the crockpot that can elevate the deliciousness and add the meals with the attractiveness. Choose the size of the crockpot wisely, or else you will not have nearly enough food for everyone – these dishes are just too delicious.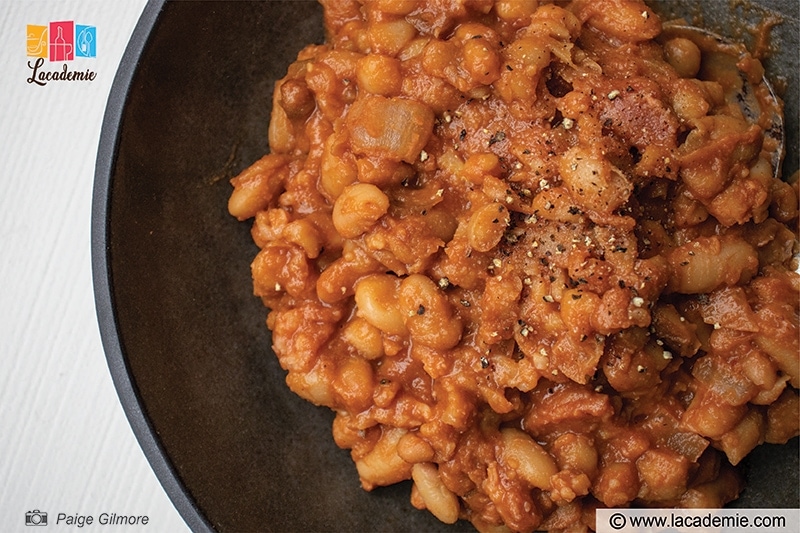 I place these baked beans in this category since they include some bacon. However, feel free to leave them out for a dish with only vegetables.
And this recipe can fit with any autumn meal in your family with its warm and satisfying feeling. Also, since you make it yourself, you won't have to worry that it may contain additives like those canned products.
Omelette is a very familiar recipe for breakfast. But now, a crockpot will offer you a new version of an omelet that is more appealing and heavenly.
The addition of veggies will elevate the level of delight, making it a healthy recipe for kids if they love eating eggs.
This recipe must be one of the easiest and the most brilliant breakfasts.
A casserole is also a good recipe for your effortless breakfast meals. This lip-smacking Mexican dish prepared with crockpots consists of layers of hashbrowns, red bell pepper, and sausage. It will surely make your breakfast lighter.
If you need to feed a crowd, using a crockpot for cooking will be a great choice to save a lot of time getting the dish finished.
Stuffing is a fascinating recipe to turn simple ingredients into fabulous recipes, from the casserole, dip, salad, and bites for your meals.
This is an indispensable component for Christmas main dishes and an insane side dish for grilled turkey. However, if you get the leftover stuffing, you can use it up to be a good element of many dishes.
These slow cooker grits have a buttery and dense texture suitable for a small family. This recipe will offer you a healthy and easy crockpot dish for breakfast.
The dish will provide your energy for working and studying effectively, especially your children will love it so much.
Sweet Fall Crockpot Recipes Will Create Lovely Endings
Can you use a crockpot for making sweet cakes for your meals? Yes, of course, these mentioned ideas below will bring you wonderful ideas to finish cakes with ease and convenience for dessert or snacks.
Monkey bread is an easy dessert recipe and will please a lot of people with its heaven and irresistible smell. This monkey bread is a tasty dessert for Christmas parties.
There are two ways to bake the bread, in the oven and in the crockpot; however, using the crockpot leads to a better result with a soft and tender texture.
Dump cake appears in a lot of holiday meals as a celebrating recipe and is made in various ways with different added ingredients, but I'd say that the version of dump cake with chocolate and cherry is the best one.
This dump cake will give your meals a perfect final touch with mouthwatering flavors. Your children will love this so much. Believe me!
Being served on the Thanksgiving holiday, pumpkin spice cake will be a good suggestion at the end of your meals. The topping of vanilla ice cream and caramel sauce will create unbelievably delicious flavors.
Making this pumpkin spice cake is very easy and convenient with a crockpot because you just spend about 5 minutes preparing ingredients and then let the crockpot finish the cake in 3 hours.
Together with pumpkin cake, this carrot cake is also one of the healthy and nutritious cakes for wonderful desserts made in a crockpot in the autumn.
The cake will promisingly catch your kid's attention thanks to aroma and delight. Besides, this dessert is suitable to serve a crowd.
With three simple and familiar ingredients, you can get the recipe of cherry cobbler finished with ease and heaven, gaining a reputation as one of the easiest cakes with a soft texture.
Making the cake with a crockpot is a great way to keep the cake moist and more delicious. Like many other cakes, you had better serve the cake with ice cream to enhance the flavor.
If you like to finish your meals with a cold drink, a chai tea latte will satisfy your expectation with light color and incredibly good flavors that will make you remember forever!
However, making this Asian-originated slow cooker recipe is quite simple with familiar ingredients; thus, if you're bored with normal desserts, just make this recipe for a better result.
A glass of Chai tea will end your meals in the perfect way! Watch this video to know:
Apples are a healthy recipe, and fried apples will be a great recipe for breakfast.
With this recipe, you can serve both breakfast and dinner but in different ways. To serve as a breakfast meal, you should top the mixture over pancakes by the side of a cup of hot coffee.
You can pair the fried apples with baked cranberry pork loin at dinner to create a perfect combo.
Rice pudding is a great idea for a breakfast meal as it contains a rich source of fiber. Crockpot rice pudding is delightful with a tender and light texture.
With a crockpot, cooking rice pudding is much more accessible and inexpensive, making it one of the best choices.
Your breakfast is fascinating with a bowl of crockpot rice pudding. Watch this video to know:
Can You Do Other Things With A Crockpot For The Next Fall Season?
I've introduced you to 35 all crockpot recipes that are very brilliant for your breakfast and dinner meals around the year.
Some of them require a little time, but the others ask you to cook for a long time to reach perfect taste. Thus, depending on how much free time you have, choose a suitable recipe.
You can discover new fall crockpot recipes for yourself and if you find out anything exciting, feel free to share your ideas in the comment section below. I'm always welcoming your suggestions.