There are so many crock pot sizes, so an average home cook might wonder which one to get. In case you have been asking does crockpot size matter – the answer is yes. I will explain more about different sizes of crocks so you can pick an ideal one for you.
Most logically, the more people you cook for, the larger crock pot you need. But, how big crock pot is too big?
Crock pots are practical, healthy, and useful kitchen appliances. Sometimes, they are called slow cookers, which explains their performance. They cook food slowly allowing all flavors to blend well.
Cooking in a crock-pot takes more time than in standard pots but the flavors are stunning.
I don't take crock-pot out of the kitchen pantry for every meal, but I prefer to cook in a crock pot for special occasions and holidays.
Before we hop on to crockpot sizes, let's learn more about this versatile kitchen utensil.
What Is A Crock Pot?
A crock pot or slow cooker is a device that allows you to cook food unattended for a long time. You can even make desserts with a slow cooker. The food is cooked at low temperature, and the device consists of three elements that maintain the low heat and cook the food evenly.
Those are the base with a heating element, the vessel – the middle element, and a lid – the top element.
When you think about the slow cooker, you probably think about the base. It has handles, control panel for temperatures. Then, the liner goes on the base, and conducts heat from the base to the cooking vessel, makes it rise and circle in the slow cooker. Additionally, there is ventilation, which prevents overheating and makes it possible to cook food unattended.
The vessel is actually a pot where you put the food. It is made from materials that maintain even temperature. The lid is essential for achieving desired temperatures and keeping it stable.
Some crockpots have vents for the steam on the lid.
You can see this video to know more:
How Does Crock Pot Works?
What is a crock pot's temperature? Overall, this cookware has two temperature settings on the base – low and high.
It means that you aren't cooking at specific temperatures, for example, as you do in the oven. The slow cooker gives away low or high heat and maintains the heat level for longer, enough to cook the food in the vessel evenly.
Because it cooks at not specific temperatures, the slow cooker is good for retaining moisture, and the food cooked in it is juicy and full of flavors.
Generally, if you choose a low cooking temperature, it will take twice as much time as it would if you have chosen high. The low setting is somewhere around 170 degrees Fahrenheit, while high setting is about 280 degrees Fahrenheit.
However, you can check your crock pot model for more information regarding temperature settings, whether crock pot is compatible with foil, how you should use and clean this kitchen appliance, etc. This will ensure that you don't accidentally break your crock pot.
What Food Can You Cook In A Crock Pot?
There is a variety of recipes that work well for the slow cooker. My favorites are chicken, short ribs, beef, and something unexpected – lasagna, mac & cheese, soups, and stews.
The more you research, the more you'll stumble across crock pot recipes. For instance, there are many Mexican dishes to prepare with crock pots. Also, there are several crock pot recipes for making soups that you can make to warm yourself up during the cold days.
A crock pot isn't a good choice when the recipe requires you to treat food with heat in a short time – such as frying. Also, avoid slow cookers for recipes that include oven use. Instead of drying the food, the slow cooker will retain moisture. If you want to put a crockpot in the oven or your recipe asks you to, note that only the removable inner parts are safe.
Therefore, whenever you see low heat in the recipe, the chances are that you can use your slow cooker to make a dish.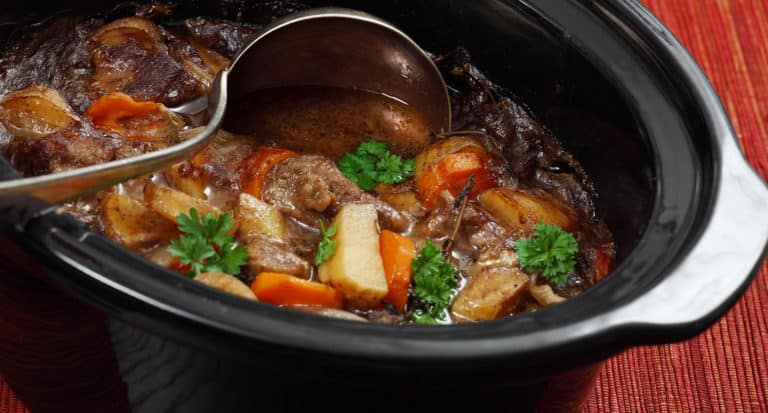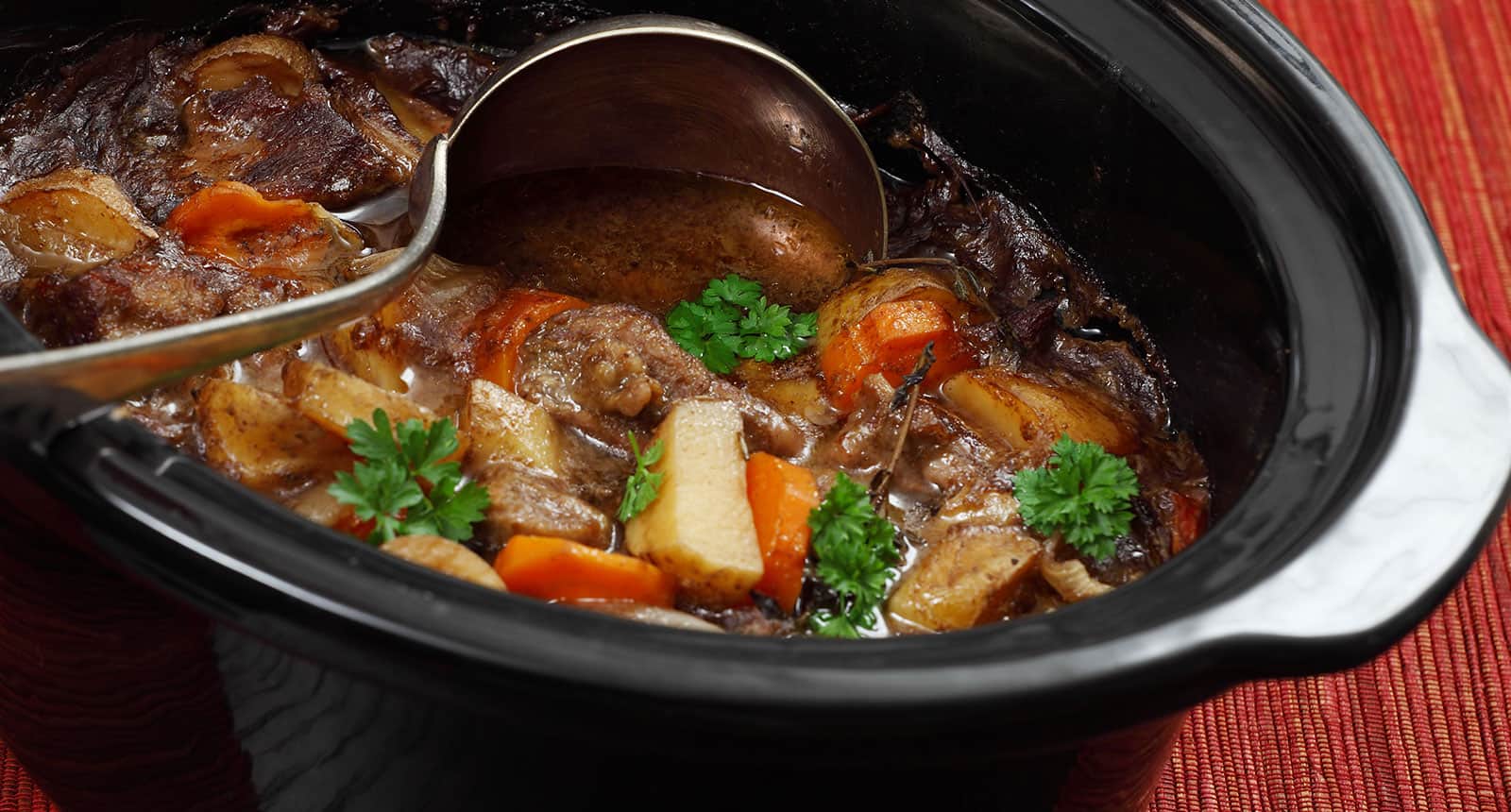 You can see this video to know more:
Several Rules For Cooking In Crock Pot
To pick the right size crock, you need to be aware of the rules of cooking in a crock-pot.
First of all, know your cooking time. The shortest cooking time in the slow cooker is for sauces – around 1-2 hours on a high-temperature setting. The longest, 7+ hours is for large meat chunks, pork shoulders, and roasts, and best when cooked on a low setting.
Soups, stews, and everything else slow cooker-friendly need between two and seven hours to cook.
Here are a few rules to remember:
When using water or other liquids, (except rice), use half the amount required in the recipe, because a slow cooker keeps moisture. Liquids won't evaporate as they would in a standard pot.
Whatever size of a crock pot you have, never fill it to its full capacity. Fill it up to 3/4 and cook according to the recipe.
Cooking rice is different in the slow cooker and requires using more water than for any other food. It is also different from the diverse rice cooking procedures of the rice cooker and instant pot.
Fresh ingredients vegetables require more time to cook than canned and frozen. I noticed it needs about four hours to perfectly cook frozen lasagna but four and a half when I prepare it fresh.
When cooking ground beef, remove grease first by browning and draining meat.
Pasta and some tender vegetables go in the slow cooker in the last hour.
Seafood should be added in the last half an hour of cooking.
Dairy products are added last in the slow cooker, just before serving.
Crock Pot – Which Size Is Right For You?
Most homes in the USA own a crock pot, or they had one in the past. A crock-pot is so easy to use and he does most of the job without assistance which is just the reason that makes it so popular. It is energy-efficient and versatile.
However, most benefits you'll experience if you get the crockpot of suitable size. You can be something like a GoldieLocks when looking for the right size bed, but only looking for a slow cooker.
I will cover the sizes in a minute, but let's see first how the shape of the crock pot determines the use.
Oval Crock Pots
Oval crock pots are a better fit for large and bulky food. They can be more expensive, and you can cook a large piece of meat inside.
The majority of them is in five and six-quart size.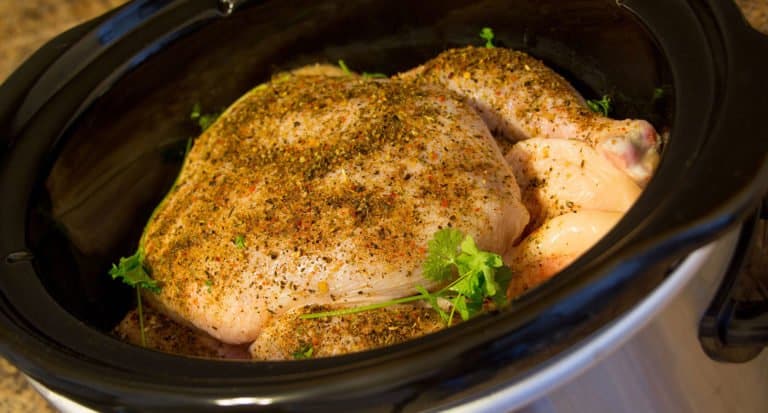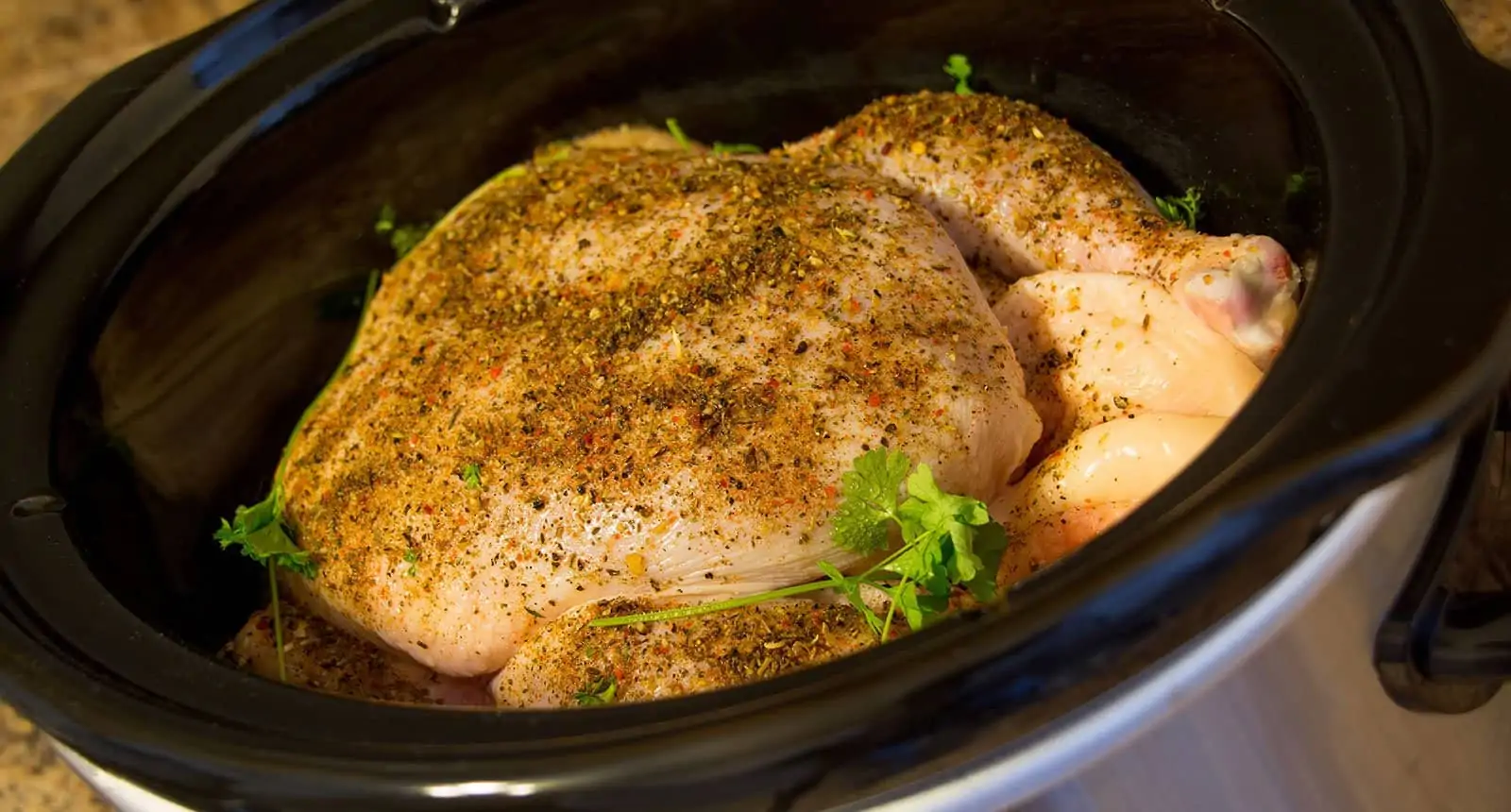 Round Crock Pots
The round shape is more common and affordable. It is great for a variety of foods, and it comes in all sizes, from 1 to 10 quarts in capacity. They are versatile, and a superb choice for most families.
Now, let's continue with a short overview of crockpots sizes.
1-2 Quarts
Crock of 1-2 quarts capacity are considered extra small. They are good for one person meal, sometimes even two meals, depending on the food you are cooking.
If you live alone, or with a roommate, an extra small slow cooker might be an excellent choice for you. However, don't expect to cook a meal in such a small crockpot and have enough food for a refill.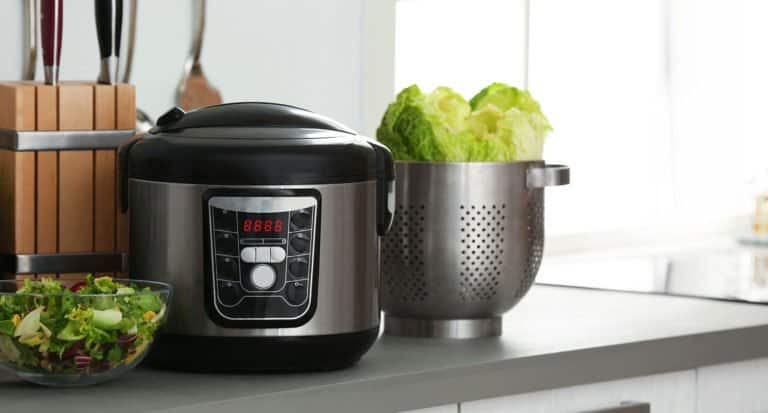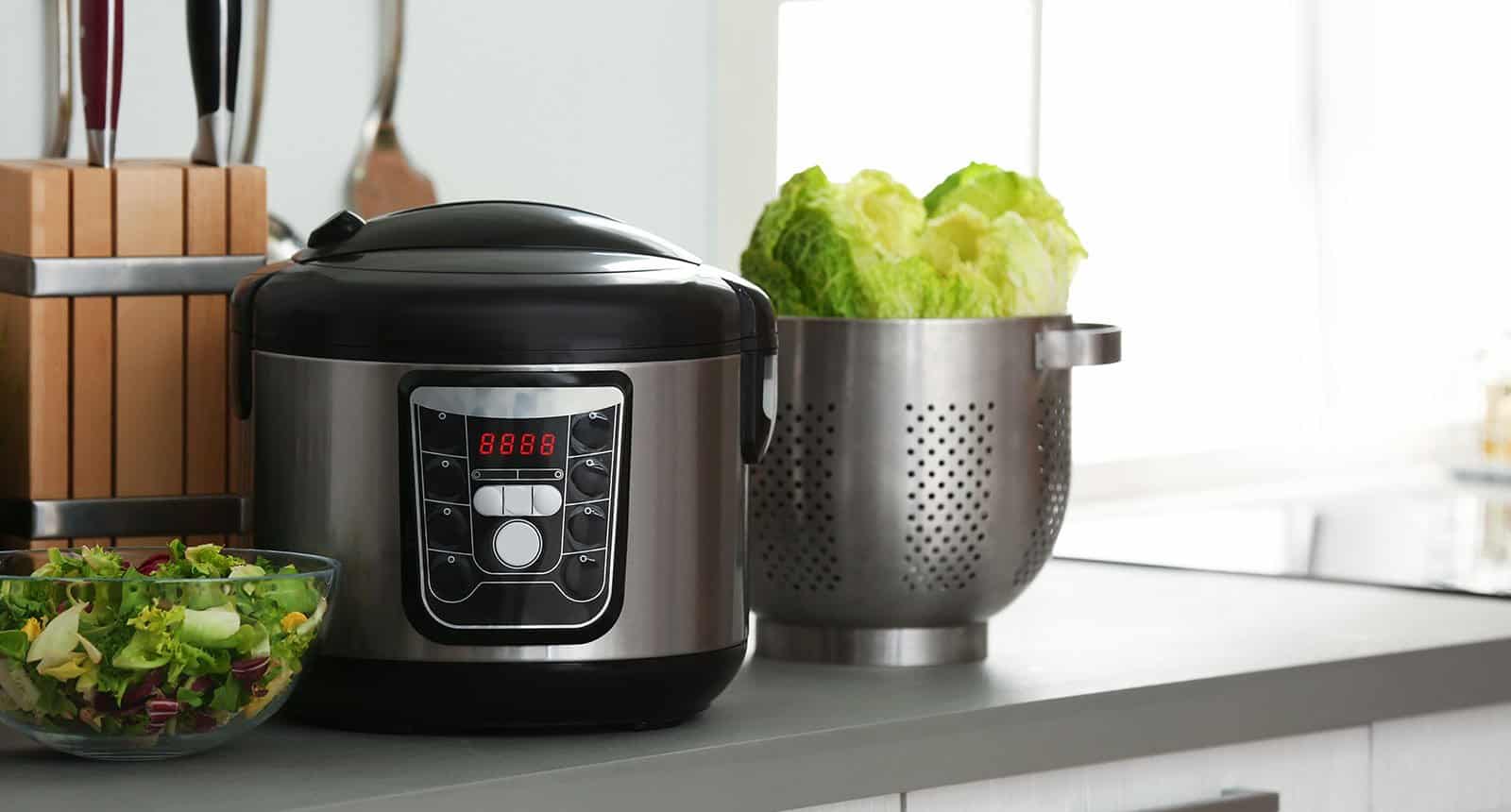 You can see this video to know more:
3-4 Quarts
The next size of crocks is from 3 to 4 quarts. These have double the capacity of the previous size but are still very limited. They are most suited for small family dinners and lunches. Again, don't expect refill, because 3-4-quarts crockpot cannot hold enough food to feed over three or four people.
I recommend these small slow cookers for desserts or side dishes.
5-6 Quarts
Most families can benefit from 5 to 6 quarts crock pot. It can be an excellent choice for families who don't mind cooking more food and eating leftovers the second day. Because of it, medium and large families often prefer 5-6 quarts slow cooker.
The sizes five and six quarts are often considered standard crock pot sizes. They're suitable for whipping up savory crock pot recipes to welcome the fall as well as many other dishes. 6-quart crock pots are definitely a must-have for busy families.
You can use it for soups, stews, and casseroles. Sometimes, families will own 5-6 quarts crock-pot, and use it often, and a smaller version to prepare desserts or special sauces.
7-10 Quarts
Lastly, the largest available crockpot is 7-10 quarts. It isn't practical, because it is bulky and you don't need a pot of that size. You can cook a whole chicken and roast large pieces of meat inside. If your family is larger than seven members, the 7-10 quarts might be sufficient.
In every other case, it will be too big.
The largest available crock pot of 10 quarts, and it fits 12 pounds of meat. It is too big for most families.
Crock Pot Size: Comparison Table
Refer to the table for a quick guide on crockpot sizes:
| | | |
| --- | --- | --- |
| Capacity | Dishes/Use | People |
| 1-2 Quarts | Sauces, rice, beans | 1-2 |
| 3-4 Quarts | Casseroles, vegetables | 3-4 |
| 5-6 Quarts | Soups, stews, deserts | 5-7 |
| 7-10 Quarts | Roasts, whole family meals | 8+ |
How To Tell Capacity Of Crock Pot You Own?
The easiest method is to check the box or manual that came with the device.
However, if you have thrown it away, a trick with water will do just fine.
All you have to do is prepare water and standard, 8-ounce cup. One quart equals four cups of water. Therefore, fill the crockpot by counting the number of water cups that a crock pot can hold.
For example, if you manage to fill 14-16 cups of water, your crock-pot has a capacity of three and a half or four quarts.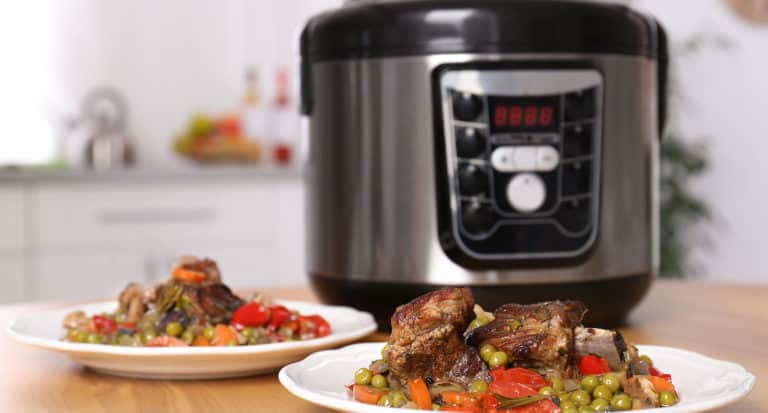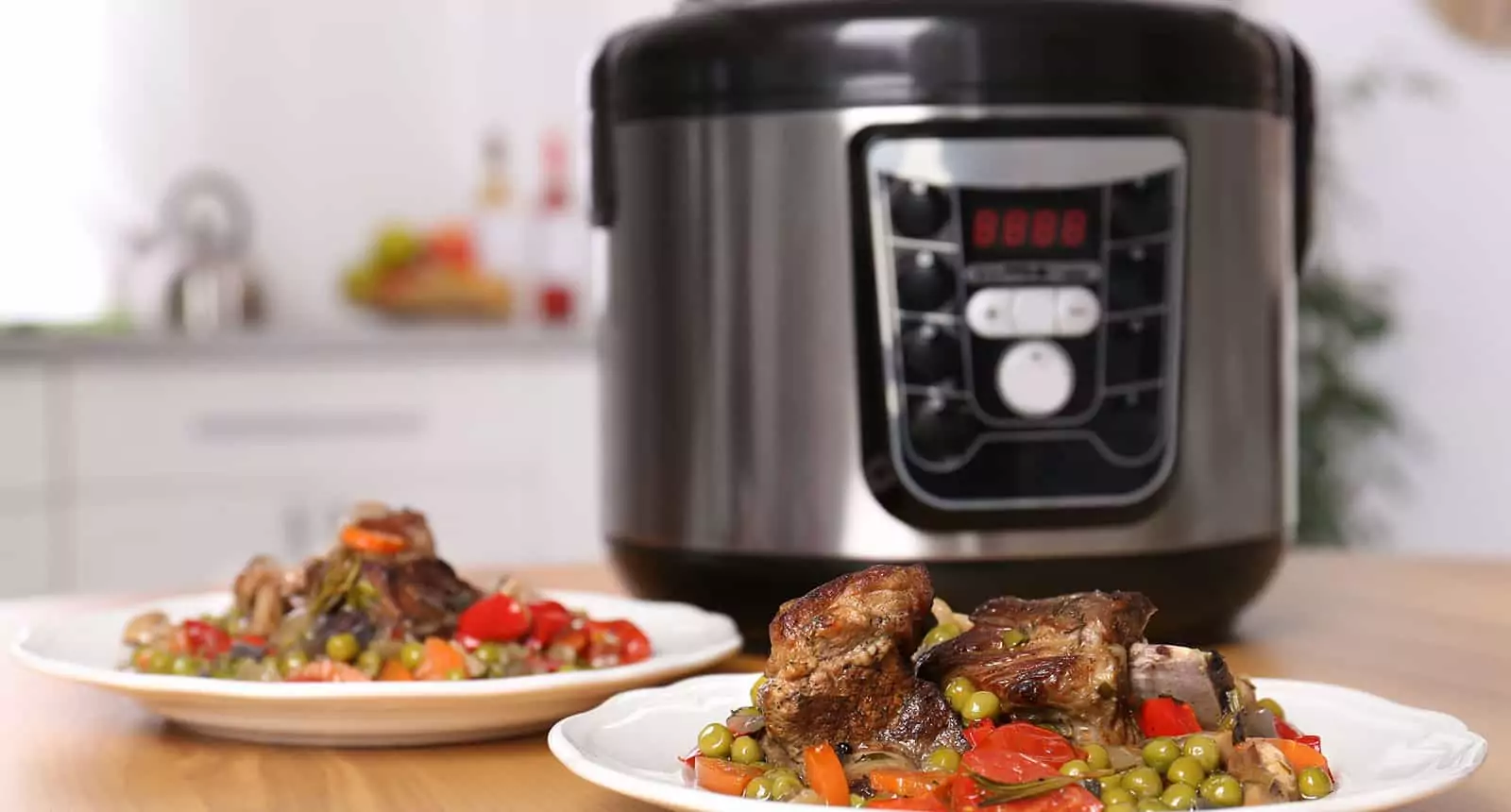 Can You Cook Small Meals In A Large Crock Pot?
If you own a large crock, let's say 8-quart capacity, you might wonder if you need to use it to its full capacity. Good news: you don't have to buy an additional crock pot to cook small meals because you can use it with reduced capacity.
Here is how to do it.
Prepare a smaller oven-safe bowl that can fit in your crockpot to adjust the recipe. I tried this method so many times, and it works perfectly.
If you don't find the appropriate-size bowl, your food might not cook perfectly. The bowl needs to be full up to 3/4, just like a slow cooker when you use it the standard way.
If you overfill the bowl, the food will need more time to cook, because the heat cannot circulate well. Some ingredients might burn as well.
Don't forget to use a lid, and if possible, try to open the crock pot as little as possible while cooking.
In my case, I use my large slow cooker with an oven-safe bowl when I want to cook dipping sauce.
You can see this video to know more:
Things To Keep In Mind When Using A Crock Pot
Crock pot is such a useful kitchen appliance, but you need to know a few tips to ensure you are getting the best possible results.
Let me share what I discovered after years of using the crock pot.
Choose Meat Wisely
Good choices for cooking in a crockpot are short ribs, lamb shanks, pork shoulders, chicken things, etc. When you cook any of these in a crock, it will get a perfect, tender texture.
On the other hand, I wouldn't recommend cooking round steak, sirloin, or tender meat cuts in crock-pot. These are better when cooked on the stovetop.
According to one study published in the Journal of the American Dietetic Association, preparing meatloaf in a slow cooker result in more drip losses than after preparing in a conventional gas oven. The meatloaf maintains more beneficial ingredients, better color, and fewer drip losses when prepared in the oven.
Also, don't forget to trim the excess fat before you put meat in the slow cooker. That way, you will prevent the grease from rising to the lid, leaving the meat to cook only in water.
Moreover, for the best taste, brown the meat first, before you put it in a slow cooker. Searing the meat on the stovetop will result in perfectly cooked meat, with all juices, aromas, and flavors.
You might learn more cooking tips for meat on comprehensive cooking classes that will ensure you use every meat cut the best possible way.
Layering Is Important
Whatever size a crock pot you have, you should know how to layer it to get every ingredient cooked well. The food that takes the longest time to cook, for example, root veggies, goes on the bottom. Meat usually goes on top of the vegetables, so it can release the juices and give the veggies extra flavors.
Understand The Recipe
When I first start using a crock, I was confused with the recommended settings. Some recipes suggest you can cook the food, for example, two hours on high and five hours on low settings. So, how to choose?
If possible, always cook at a lower temperature. The device is called a slow cooker for a reason. Slow cooking releases more juices and flavors of the same ingredients than cooking on high settings.
Cook on high temperatures when you need a quick meal or having surprise guests!
Pot Size Matters
Slow cookers come in various price ranges, and some models can be quite pricey. Therefore, you want to get the model and the size that works best for your needs. That way, you will use it to the full potential. If you have a large family, there is no point in getting a 2-quart model because you won't be able to cook the meal for the entire family.
On the opposite, if you live alone and decide to get a 7-quart crock pot, you will give a sizeable amount of money needlessly.
Pick wisely and remember, you can cook smaller meals in larger crocks, but you cannot do vice versa!
Did you find the information you were looking for? If you did, please consider sharing the article with your friends and family and liking it.