These Asian slow cooker recipes are the best way to spice up your meals when things get repetitive. I'm sure that you and your family will appreciate the change in style and the overall flavor.
With the help of the trusty slow cooker, the hectic modern life cannot stop you from eating homemade Asian dishes. This fantastic appliance can cook your food over a long period, so your meals will be ready when you get home.
I'm sure you will love what I have in-store today if you're already interested. During my lengthy research, I've come across many wonderful Asian foods that you can easily recreate at home with the slow cooker. Without further ado, let's get straight into the topic!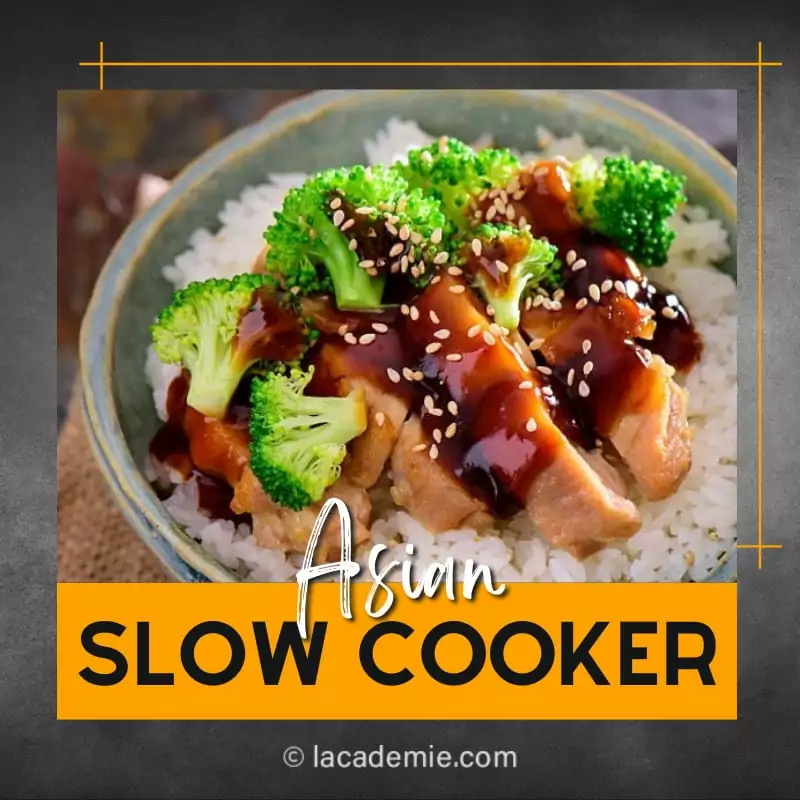 Use the slow cooker for these Asian Slow Cooker Recipes. Just gather the ingredients, set a timer, and wait.
Total time: 8 hours 30 minutes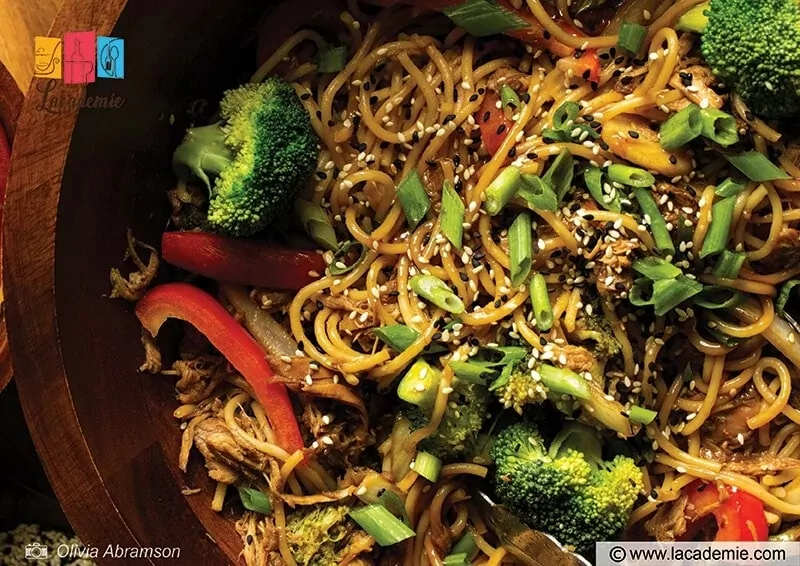 With this recipe right here, you need to own a wok (a Chinese frying pan) or a high-powered burner to make a good Lo Mein, or Chinese Tossed Noodles. The only device you should have is the reliable and versatile slow cooker.
Every good Chinese noodle dish requires you to focus on two parts: the sauce and the solid ingredients. The sauce combines soy sauce, oyster sauce, and brown sugar. This mixture gives the noodles a savory and sweet coating that is irresistible.
On the side of solid components, you should get dark meat chicken, lo mein noodles (spaghetti or egg noodles are fine), and various vegetables. The chicken gives that rich and tender texture, while the vegetables are very fresh to the taste.
Total time: 8 hours 15 minutes
You're in quite a dilemma because you don't have much free time, yet you still want to make a nourishing home-cooked meal. If that's your problem, I have a good solution with this recipe called Chicken Tikka Masala or Chicken In Curry Sauce.
The best thing about this Indian-inspired delicacy is its combination of creamy curry sauce and Basmati rice, which is a popular rice variant in most South Asian cuisines. You can use either a rice cooker or a standard pot to prepare the rice.
As for the curry, the main components are diced chicken, sour cream, and Garam Masala (a mix of spices including cinnamon, peppercorn, and mustard seeds). Thanks to the chicken, the richness of the broth is undeniably fantastic.
The spice mix enhances Tikka Masala's intensity, which means every time you taste this curry, there's a new wave of smash through your taste buds.
This Chicken Tikka Masala is good when you need a comforting meal.
Total time: 4 hours 10 minutes
If you're someone whose favorite food is chicken, I'm sure that this next entry will satisfy your craving. Introducing Teriyaki Chicken, a Japanese-styled chicken delicacy, has captured even the pickiest eaters. And it's only better with the help of a slow cooker.
The main ingredients for this recipe include chicken breasts, chicken broth, and Teriyaki sauce. This type of sauce is usually available in many grocery stores, so you won't have any trouble finding it. Teriyaki sauce is quite sweet, but there's also a hint of tanginess underneath.
The preparation is quite simple. Just mix the flavoring agents like broth, Teriyaki sauce, and brown sugar. Add that mixture alongside the chicken breasts into the slow cooker. You can shred up the meat to make it easier to eat.
After a long cooking period, the chicken will become very tender. The seasonings do a great job infusing the meat with various flavors, making each bite a delight.
Total time: 2 to 3 hours (at high setting) to 4 to 6 hours (at low setting)
When it comes to popular chicken-based dishes from Asia, it would be such a huge mistake to skip out on this entry right here. Honey Garlic Chicken is such a staple in many Chinese restaurants, and now you can recreate it at home with the slow cooker.
Don't worry since the garlicky aroma is not that intense here if you dislike garlic. I would say that the richness of the chicken cleverly masks the strong smell, but you can still feel the light spice that enhances the overall essence palatability.
The other components that make this specialty even better are honey, soy sauce, and rice wine vinegar. All of these flavoring agents blend so well with the existing chicken meat. You can feel the sweetness, sourness, and umami.
Total time: 4 hours 15 minutes
What would you do if you wanted to cook an Asian-themed chicken specialty when you don't have that much time? Don't fret because I have the answer to your problem with this recipe called Slow Cooker Cashew Chicken.
With this recipe, the only thing you need to worry about is preparing the right ingredients to put in the reliable slow cooker, including chicken thighs, rice wine vinegar, and brown sugar. Before putting them into the pot, coat the chicken with the flour mixture first.
This excellent kitchen device will cook the dish in low heat for a long time. This method has a double effect of tenderizing the meat and letting the condiments soak into the chicken. The overall flavor will be incredibly savory. It's best to serve Cashew Chicken with a bowl of rice.
Total time: 3 hours 10 minutes
Summer arriving usually means it's time to have a feast full of delicious Chinese food. But if you're still wondering what to make, let this recipe help you. General Tso's Chicken will satisfy your taste buds in the comfort of your home.
At first sight, some people might confuse General Tso's Chicken and sesame chicken. However, trust me when I say that this dish is unlike anything you've ever tasted before.
So who is General Tso? That is the English name for Zuo Zongtang, a military leader during the Qing Dynasty (17th-20th century A.D). According to a general belief, this delicacy came from Zuo's hometown of Hunan province. However, that belief is still disputed to this day.
You will prepare the following ingredients, including chicken breasts, minced garlic, and red pepper flakes. The first step is to coat the chicken with cornstarch. Next, brown the meat on a skillet to create a caramelized coating.
Get the chicken into the slow cooker and pour a mixture of various condiments (Hoisin sauce, soy sauce, and honey). They offer a lot of that signature sweetness and savoriness to this specialty. When the sauce finally thickens up, it's ready to serve.
You can use this General Tso's Chicken recipe for a quick and tasty dish.
Total time: 7 hours 15 minutes
Ordering Chinese takeout might be a good option when you're busy, but it can be pretty disastrous to your monthly spending. I highly suggest this recipe here called Slow Cooker Sesame Chicken, which can help you save time and money on takeout.
The main component of this delicacy is chicken breasts. This part is where most white meat concentrates, and it can be quite flaky and moist if you cook it correctly. As for the sauce mixture, you combine sesame oil, honey, soy sauce, and other stuff to make them rich in flavor.
First, coat the chicken with cornstarch in a ziplock bag before adding the sauce mixture. Put the ingredients in the slow cooker and just press the button to start the cooking. The final result is a savory and sweet plate of meat. You can also taste the nutty flavor from the sesame seeds.
Total time: 2 hours 5 minutes
Orange Chicken is one of those Chinese dishes where you can't get enough after eating through every single portion. But with today's homemade Orange Chicken recipe, you can make as much as you like without worrying about running out.
To create the orange chicken, these are the ingredients you must get: boneless chicken breasts, orange marmalade, and various seasonings (rice wine vinegar, soy sauce, and pepper). Coat the chicken with cornstarch mixture first to help crisp up the exterior.
The combination of orange marmalade and seasonings creates a tangy and sweet glaze. It goes perfectly with the savory chicken meat. You can feel the orange fragrance very clearly, but it's not too overwhelming.
Total time: 3 hours 50 minutes (at low temperature)
If you're somewhat familiar with Sichuan cuisine, you know that it's pretty infamous for the number of chilies within a single Sichuan-based delicacy. However, that doesn't stop Sichuan food, like this entry, from being popular all over the globe.
While most dishes from Sichuan can be numbingly spicy, this Kung Pao Chicken recipe has adjusted the heat to become more bearable. The main protein comes from skinless chicken thighs and the flavoring agents consist of red chilies, hoisin sauce, and soy sauce.
The first flavor that makes the most significant impact on your taste buds is the rich meatiness of the chicken thighs. It's less flaky than the breast part, but it's juicier. Kung Pao Chicken becomes more delectable with the sweetness and mild spiciness of the condiments.
Total time: 5 hours 5 minutes
There are many reasons why congee is a favorite amongst Asians, or Chinese people when they feel under the weather. Chicken Congee is also a popular morning food in China. This delicacy is like a magical elixir that makes you feel instantly better.
Although you can easily make delicious Vietnamese chicken congee on a stovetop, I want to show you how to make the slow cooker version of this dish. First, you have to get chick broth, chicken legs, and jasmine rice. The cooking process combines everything in a slow cooker until the rice softens up into almost a liquid.
Since you use chicken broth, this gives the congee a vibrant base since the rice has soaked up most of that meaty flavor. The chicken also becomes quite tender that the meat falls off the bones quickly.
Traditionally, when serving congee, it's best to top the delicacy with half of a salted egg. The saltiness of the egg makes this delicacy taste better.
Are you not feeling well? This Chicken Congee can help you with that.
Total time: 6 hours 15 minutes
In Filipino cuisine, "adobo" refers to a cooking process that involves marinating meat in a mixture of Asian-styled condiments. It doesn't matter if you choose pork, beef, or chicken. The final result will come out spectacularly.
For today's treat, I want to focus more on the chicken-based recipe in Filipino style. Aside from the obvious choice of protein, you make the sauce by combining bay leaves, soy sauce, and white vinegar.
You should start with browning the chicken until it turns brown on both sides. This caramelization process can extract most of the smokiness and flavors out of the chicken. After that, transfer the chicken to the slow cooker and simmer it along with the mixture of seasonings.
The slow cooker will break down the tissues and tenderize the chicken. During that time, the combined seasonings will seep into the meat, causing an increase in savoriness. You can serve Chicken Adobo with white rice when the sauce finally thickens up.
Total time: 4 hours 5 minutes
When the chilly wind of winter is approaching, you know it's an excellent time to make a bowl of nourishing noodle soup. And what I have right here is a perfect recipe that you can make with just a slow cooker called Asian Chicken Noodle Soup.
Choosing the right components is always essential for this Asian-styled soup. The base of this dish consists of chicken broth, chicken breasts, and aromatics (ginger and lemongrass). The richness and herbal fragrance of the broth will stir up your appetite.
Put all of the necessary ingredients in the slow cooker, except the egg noodles. When the chicken meat is tender enough, remove the bones and shred them. Boil the noodles in a separate pot. To serve, just place the noodles at the bottom of a bowl and pour the soup on top.
The egg noodles are just creamy, and their spongy texture soaks up most of the goodness of the broth to enhance the overall taste.
Total time: 4 hours 40 minutes
I promised you that once you try out this version of Slow Cooker Beef And Broccoli, you will never want to go back for that takeout option again. This delicacy is easy to make, but the homemade version can save you money.
The critical factor that makes or breaks this beef-focused Chinese dish is the chewiness of the beef. If the cut of meat is too thick, the texture becomes inedible. However, when you simmer the meat in a slow cooker, this will break down the meat tissue to make it more tender.
As for the other ingredients, like broccoli, cornstarch, and beef stock, the slow cooker can extract most of the flavors. The broccoli becomes relatively soft to the bite. The beef stock thickens up with the help of cornstarch and tastes more concentrated.
Total time: 3 hours 15 minutes
Like Beef And Broccoli, the Mongolian Beef is another excellent option to consider when you want to have a Chinese-themed dinner. It doesn't require you to be a professional chef to make it, but the result is just as good as what you have in a Chinese restaurant.
The secret to this excellent specialty is to pick the correct type of beef. In this case, you better choose the flank cut, which is around a cow's abdomen. This part is relatively lean, so it's suitable for a more slow-cooking method.
The seasonings, which include brown sugar, soy sauce, and minced garlic, can make the beef taste better. Combine them with water before pouring them on top of the simmering meat. When the sauce starts evaporating, the flavors will be more impactful.
The Mongolian Beef tutorial is easy to follow, even for beginners.
Total time: 8 hours 5 minutes
Kimchi Jjigae, or Kimchi Stew, is one of the best things you can ever have during a chilly winter day. The way this delicacy warms your body up is indescribable. That heat travels alongside the flavors to make this a memorable experience.
So, why is this stew dish from Korea so irresistible? The reason comes in two factors. First, you can taste the intensity of Kimchi, a type of fermented cabbages from Korea. Kimchi is usually very spicy and has a high acidity to keep your palate engaged.
The second factor comes in the form of chuck steak, which is around the shoulder part of a cow. This cut has good marbling (the fat veins running in the meat), so it's more tender. The fat seeps out when you cook the meat to create a rich and flavorful broth.
Total time: 8 hours 10 minutes
Usually, when you hear the term BBQ, you think of a meal prepared on a grill. However, it is not the case with this entry when you can use a simple slow cooker to recreate the smokiness of Korean BBQ Pork.
To prepare this Korean-styled BBQ recipe, get beef chuck, beef broth, and a sauce mixture (vinegar, soy sauce, and brown sugar). Place the beef chuck into the slow cooker and pour the sauce on top. When you slow cook the meat, the seasonings can spread more efficiently.
When the meat becomes more tender, add cornstarch water to thicken up the sauce. This process helps both the savoriness and richness become more concentrated. Korean BBQ Beef is quite perfect as a topping for a rice bowl.
Total time: 3 hours 45 minutes
Chinese Braised Short Ribs are something that you can easily make at home. And once you take a bite from the meat, you will instantly fall in love with the aroma. Chinese-flavored seasonings also enhance the overall experience to a higher degree.
It's not an easy delicacy to prepare for the first time. However, if you focus on the meat and the sauce correctly, then a delicious plate of braised ribs is not too far off. I would highly recommend the English short ribs cut for the beef since it's more flavorful.
As for the braising sauce, you combine rice wine, soy sauce, and chicken stock to get that savory mixture. If you can, adding Chinese five-spice (star anise, cloves, and fennel seeds) will offer a very herbal fragrance and give this specialty a unique Chinese flair.
Total time: 6 hours 10 minutes
This recipe is another one that utilizes short ribs instead of more meaty cuts of a cow, although the most significant difference is that it's a Korean dish, not a Chinese one. Kalbi, or Korean Short Ribs, will capture your mind and your taste buds.
Thanks to the magic of slow cooking, you don't have to worry about the bones since the meat can just fall off easily. The juiciness and tenderness enhance the beef to a higher level. You can feel that meaty texture and a mixture of flavors from every bite.
Rice vinegar, brown sugar, and soy sauce are the most exquisite flavors. The savoriness just exudes everywhere when you get the cooking right. The vinegar provides a tangy underdone and brings up the sweetness even more.
Total time: 6 hours 30 minutes
Sweet And Sour Pork is a beloved pork recipe in China, and for a good reason too. This style of combining two opposite flavors creates a beautiful blend. It makes your mouth water just thinking about that delectable sauce.
The sweet and sour style originated during the Tang dynasty of China (7th-10th century A.D). The sweetness mainly comes from brown sugar in many modern recipes, while the sourness is from ketchup and vinegar.
The most suitable cut is the pork loin, which runs along a pig's spine. It's relatively lean, so you need to combine it with a type of sauce to get the most flavors. Thankfully, the sweet and sour sauce is quite perfect with its unique taste to increase the palatability of this dish.
This Sweet And Sour Pork recipe contains many flavorful elements.
Total time: 4 hours 20 minutes
Bulgogi is a popular Korean pork dish that many people love to have. There's nothing better than a plate of juicy pork after it's cooked in a flavorful sauce mixture. Now, it's easy to recreate the recipe at home with a slow cooker.
While meat is an essential part of good Bulgogi, the seasonings have a more significant role here. Without them, the pork can be rather plain. You need to get honey, soy sauce, and red chili flakes.
With the help of the condiments, the pork can be pretty sweet, savory, and juicy. The tenderness is also in part thanks to the slow cooking process. It's best to serve the Bulgogi next to white rice and a soft-boiled egg.
Total time: 7 hours (to 9 hours) and 45 minutes
When it comes to comfort food, no one can deny the effectiveness of a simple bowl of Ramen noodles. However, eating the same type of seasoning packets can be somewhat dull. Well, why don't you try this Pork Shoulder Ramen recipe instead?
First of all, I know this dish is not as quick as an ordinary bowl of Ramen noodles. However, the result is worth every trouble. The pork shoulder just oozes flavors and tenderness thanks to the slow cooker. It's almost divine when you combine the meat with the right condiments.
And what should you choose to enhance the flavors? Simply mix soy sauce, chicken broth, and chili garlic sauce. Pour this mixture on top of the pork and let them simmer. Boil the noodles and place them in a bowl with the pork soup when you want to serve.
Total time: 3 hours 15 minutes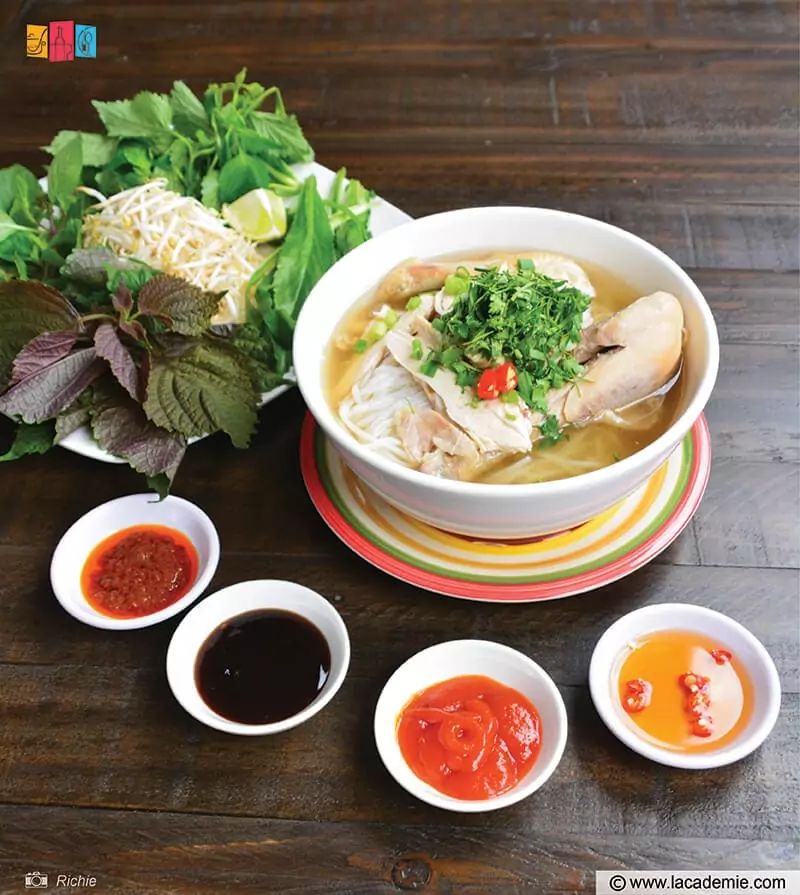 Vietnamese Noodle Soup or Pho is not something you need a lot of cooking experience to recreate. Winter will never be too miserable with a heart-warming Pho bowl with the right ingredients and instructions.
This version of Pho focuses on using chicken as the base instead of beef like most traditional versions. In this case, you need to get both chicken broth and chicken breasts to extract the most essence.
The result can be vibrant and incredible when you pair the soup broth with any Vietnamese noodle varieties. The noodles become so rich and flavorful.
Aside from the meat, you're also required to get other components to make up the rest of the aroma, like onions, mushrooms, and garlic. The freshness of these vegetables, coming from the slow cooking process, will soothe your soul very quickly.
Total time: 8 hours 20 minutes
Do you know the best feeling when you genuinely eat something great? When you take that first bite, the flavors explode in your taste buds and travel across your body. Whenever I try this fantastic Coconut Curry Beef Stew, that's the exact feeling I have.
I'm always a person who prefers my stew to be thick and bountiful. This recipe satisfies that demand with its generous use of coconut milk. The warm broth alone can keep you energized for days. However, the authentic attention catchers here are the meat and veggies.
When you use a slow cooker to make something, it just cooks slowly. The ability to simmer for a long time helps the ingredients absorb surrounding essences. The beef tissues will become tenderized and get juicier thanks to the sauce.
On the other hand, vegetables, including carrots and sweet potatoes, also get the same effect of becoming softer.
Total time: 8 hours 20 minutes
There is something special about the Thai Green Curry that you can't truly experience by reading the recipe alone. It's better to taste it and savor every layer of flavor that this Thai signature delicacy can bring you.
You can easily make tasty curry from Thailand with a slow cooker. You just have to get the right ingredients, like chicken thighs, green curry paste, and coconut milk. There are quite a few pre-made green curry paste brands in various Asian supermarkets if you're busy.
First, brown the chicken in a separate casserole pan until the skin is perfectly brown. Next, mix the green paste with coconut milk. This step ensures that the curry broth will be pretty spicy and creamy. Finally, transfer everything into a slow cooker and let it simmer for a few hours.
As a serving tip, it's good to have this curry with rice noodles.
Your dinner will become more vibrant with this Thai Green Curry recipe.
Total time: 4 hours 40 minutes
One of the best ways to warm yourself up in the winter is with hot soup. And by hot, I didn't mean the temperature, but the spiciness of the food. That kind of heat will easily make you break a sweat and keep you pumped up. This recipe for Hot And Sour Soup can do just that.
You can get mushrooms, pork shoulder, and tofu for the necessary ingredients. They are delicious and nutrient-rich that provide you with enough energy. On the other hand, the soup stock consists of chicken broth, rice vinegar, and dried red chilies.
With the chicken broth, the richness is more apparent when you taste the soup. However, when you think everything has settled, the spiciness smacks you straight in the face. But it's not too unpleasant since the sensation gets you to have more.
Total time: 3 hours 10 minutes
The best thing about soup is that it can be a delicious side dish with your main course. Or you can just have soup as a standalone meal since it still packs the necessary components to get you through the day. The most notable example is this version of Miso Soup.
Traditionally, this popular Japan-originated recipe only has seaweed and tofu. However, you can improve the taste by adding more to this dish, like turkey meatballs and ginger. The pepperiness stirs up your taste buds and makes this Miso Soup recipe unique.
Turkey meatballs don't feel quite as tender since turkey meat is mostly very lean. However, the chicken broth can help with the tenderization process when cooking the meatballs inside a slow cooker. As a result, the meatballs can still turn juicy.
Total time: 4 hours 30 minutes
In most cases, it's convenient to eat with a spoon or a fork to keep your fingers clean. However, there are various dishes that you must use your hands to increase that incredible experience. And one of the dishes to eat like that is this Asian-Styled Pork Ribs.
With the help of the slow cooker, you can just take a bite, and the meat will just fall off the bones. That's because this device uses simmering heat to soften every single meat tissue. Not only that, but you can feel the flavors from so many seasonings inside of the ribs.
The condiments used in this recipe are soy sauce, brown sugar, and rice wine. The soy sauce improves the savoriness of the pork ribs, while the brown sugar creates a sticky coating around the ribs.
Nutrition Facts
6 servings per container
---
Amount Per ServingCalories480
% Daily Value *
Total Fat 18g

28

%
Cholesterol 109mg

37

%
Sodium 2317mg

97

%
Potassium 680mg

20

%
Total Carbohydrate 40g

14

%

Dietary Fiber 4.5g

16

%
Sugars 14.7g

Protein 36g

72

%
---
* The % Daily Value tells you how much a nutrient in a serving of food contributes to a daily diet. 2,000 calories a day is used for general nutrition advice.