Stewed beef is a simple dish but has a unique flavor that quickly awakens anyone's taste buds. You can prepare lovely beef stews and gather with your family in a very close and warm setting on cold days with rain or snow or cool summer days. In addition, it is also an ideal dish and easy to serve for many people at parties and events.
Although stewing is an outstanding cooking method that results in succulent chunks of beef, it takes quite a lot of time. To fully enjoy your hard-earned stew and make it more hearty, pair it with side dishes!
So what should you serve with beef stew? Oh, there are so many good options for you to serve with stewed beef, from starchy foods to crispy dishes or green vegetables.
This article is all you need to know about side dishes with stewed beef. It will help you discover more of the foods you usually eat, giving you new culinary knowledge and experiences. Let's refresh your menu with beef stew.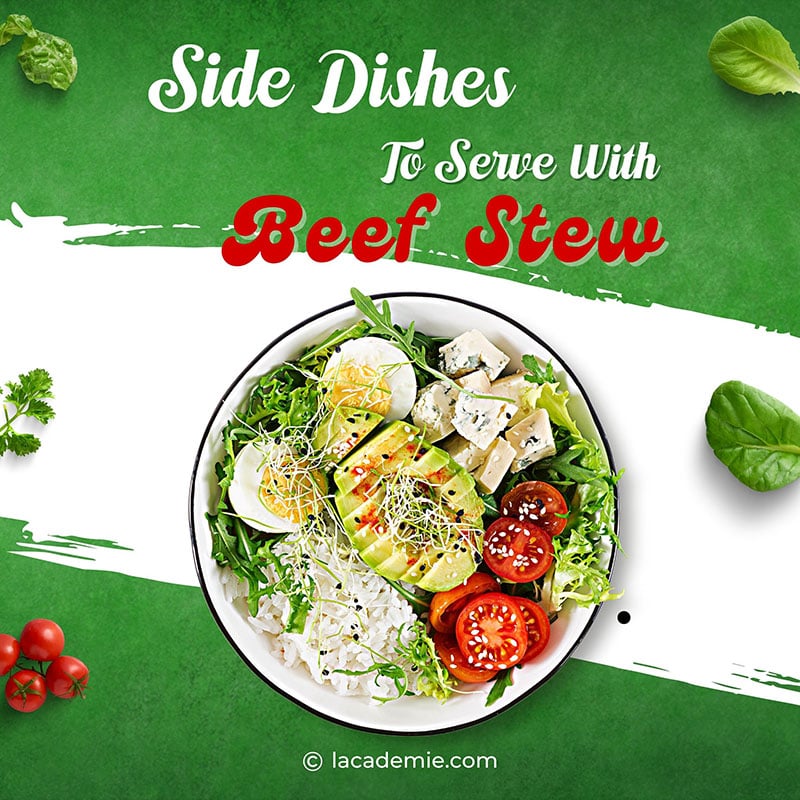 What To Serve With Beef Stew?
The dishes below are great additions to your beef stew for the perfect meal. Please try them in turn.
Salad
French Baguette
Cheddar Cheese Cookies
Corn Muffins
Couscous
Rice
Mashed Potatoes
Mashed Cauliflower
Polenta
Roasted Potatoes
Grilled Vegetables
Buttered Egg Noodles
Dinner Rolls
Garlic Butter Bread
Parsnips & Turnips au Gratin
What Is Beef Stew Made Of?
Beef stew, an ultimate cold-weather comfort food, is one of the classic French dishes. This iconic food is famous all over France, and you should not miss it whenever traveling to this country.
The recipe for a beef stew can vary, the ingredients are adjusted to suit the taste of the cook, but overall it is a mixture filled with succulent cuts of beef, vegetables, broth, and seasonings simmered to create a thick texture, eye-catching color, and attractive flavor.
You can use beef broth to increase the beef flavor in your stew, but if you run out of them, there are other solutions in place of beef broth excellently. Chicken, pork, vegetable broth, etc., are some good replacements in this case.
Watch this video helpful on ingredients and steps:
Side Dishes With Beef Stew
To choose a suitable side dish, first, think about the texture of this beef stew. The taste of beef stew is determined by the ingredients that make it beef, the vegetables, and the spices that make up its taste. Starchy, light, crunchy dishes go well with stewed beef.
Salad
When it comes to side dishes served with stewed beef, it is impossible to ignore the cool and crispy salads. The crispness, freshness, and rich broth create a perfect blend of flavors.
In addition, salad is also a superb side item that nicely goes with beef wellington or other meaty main dishes. So do not limit your cooking skills with these fresh and healthy treats.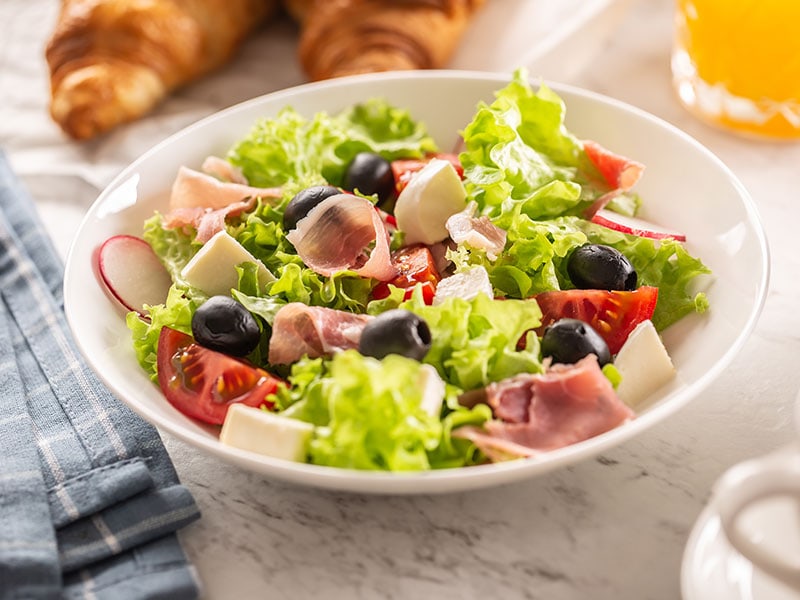 Cold salad with the hot beef stew will please anyone. Furthermore, it is one of the easiest and fastest side dishes to make.
When sprinkled on the salad, the color of the broth will create a beautiful contrast and turn them into attractive dishes. It is an ideal way to make your kids eat more vegetables.
You can combine beef stew with green salad, tomato salad, or cucumber salad.
French Baguette
Crispy buns are the perfect accompaniment to any stew or soup and, of course, not except beef stew. A loaf of French bread is enough for you to feel the subtlety in the taste of this savory stew.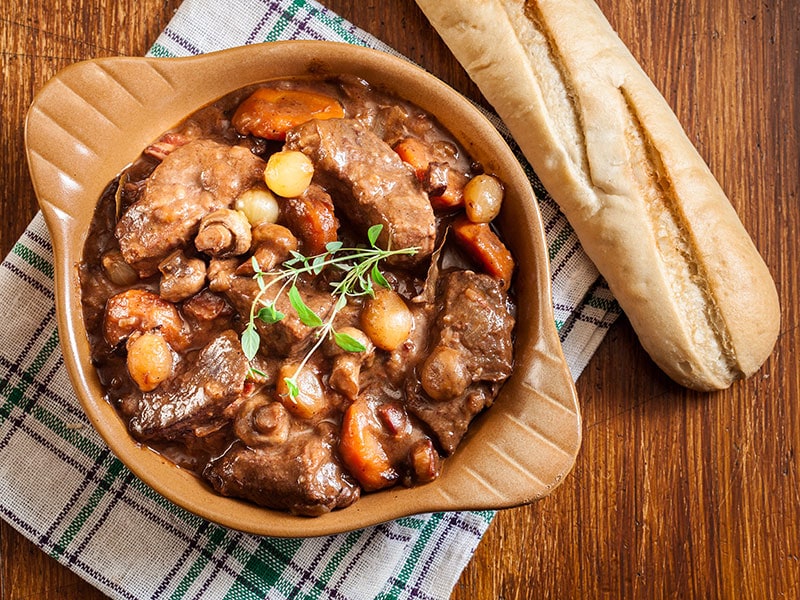 It's crispy, light, and like a sponge when dipped in a bowl of beef stew to absorb and wrap up the best flavors of the beef stew.
If the biscuits combined with the beef stew are good, the cheese biscuits are even better. The richness of the cheese and the crispiness of biscuits combined with the rich taste of beef broth will surely make your taste buds satisfied.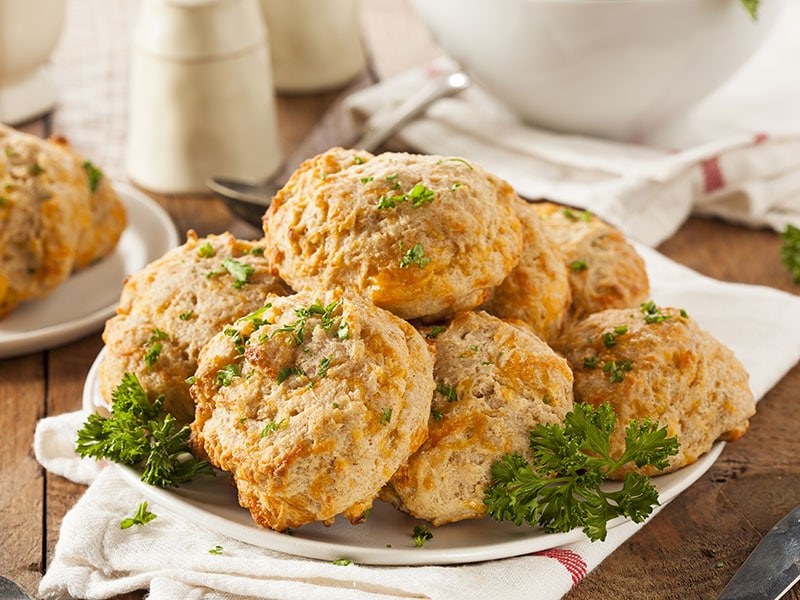 Corn Muffins
Corn muffins are a great side dish to pair with beef stew. It adds sweetness and richness to the broth. You can follow a recipe and steps as below:
Watch this video to easily make beef stew and cornbread muffins: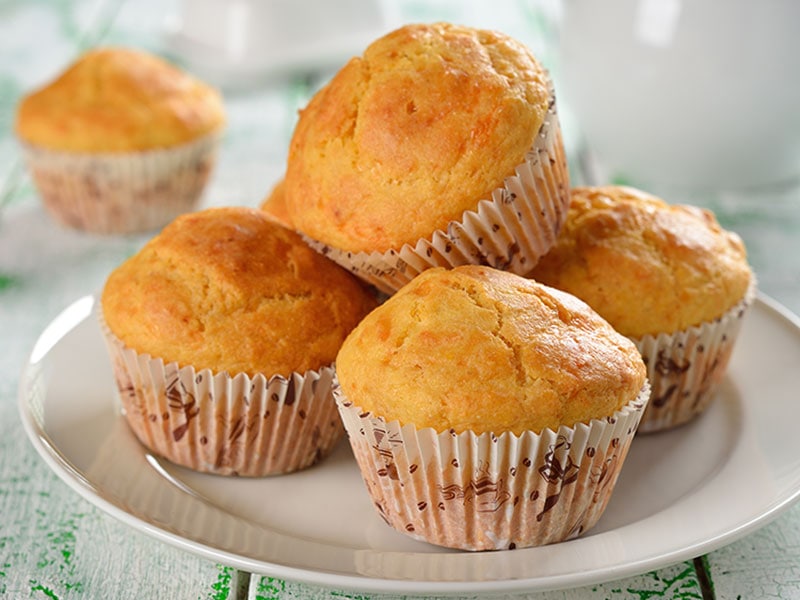 Couscous
If you are familiar with couscous, you might want to enjoy it with beef stew because it is the perfect combination for your food. A must-try food in Algeria, Morocco, and many other African countries, couscous is delicious, nutritious, and healthy.
Moreover, when you mix couscous with yogurt, raisin, roasted beef, etc., they become a brilliant idea for reviving leftover roast beef. Sounds like a must-have ingredient in your kitchen, right?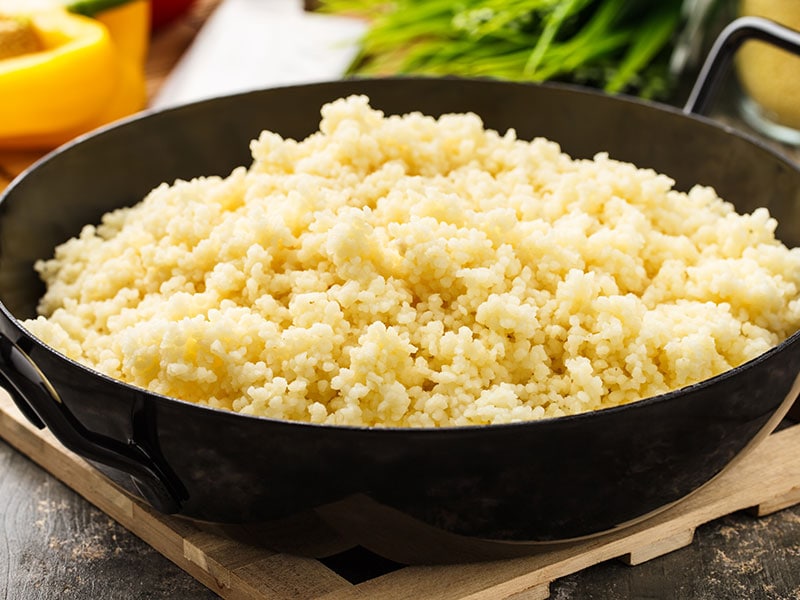 Rice
As I said, the beef stew is really easy to put together and elevates the dish it comes with. Simply white rice with a bowl of stewed beef is enough to make your meal a hearty meal. It will satisfy your hunger immediately and help you realize the actual value of rice bowls. White or brown rice is also great, or you can make mushroom rice with beef stew.
Mashed Potatoes
In addition to using potatoes as an ingredient to cook with beef stew, you can mash it and turn it into an attractive side dish. When the broth soaks into the potatoes, it creates a wonderful texture and flavor that awakens your taste buds.
This recipe is also a simple accompaniment of corned beef. Frankly, I think mashed potatoes is an international side dish that comes in various versions. And all of them taste heavenly.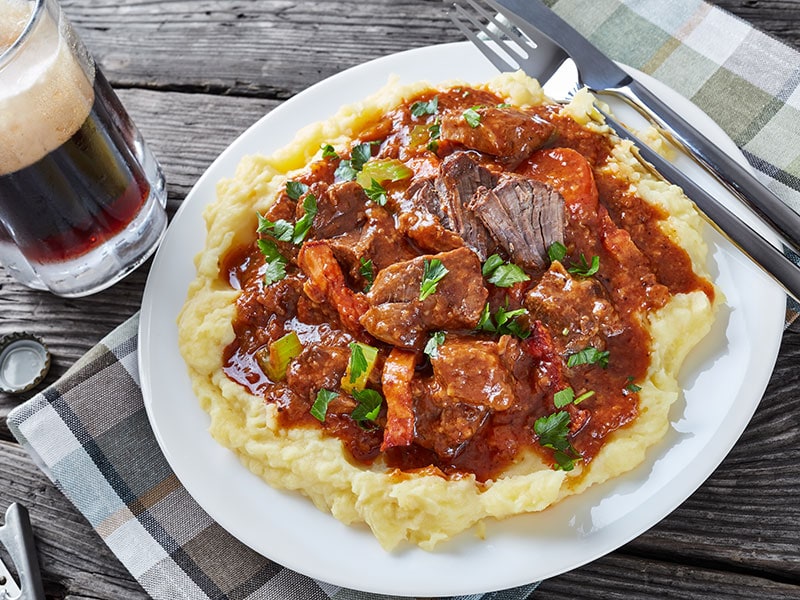 Mashed Cauliflower
Cauliflower Mash is also a delicious side dish to stewed beef that doesn't contain as many starches or calories as mashed potatoes and rice. Please try it out!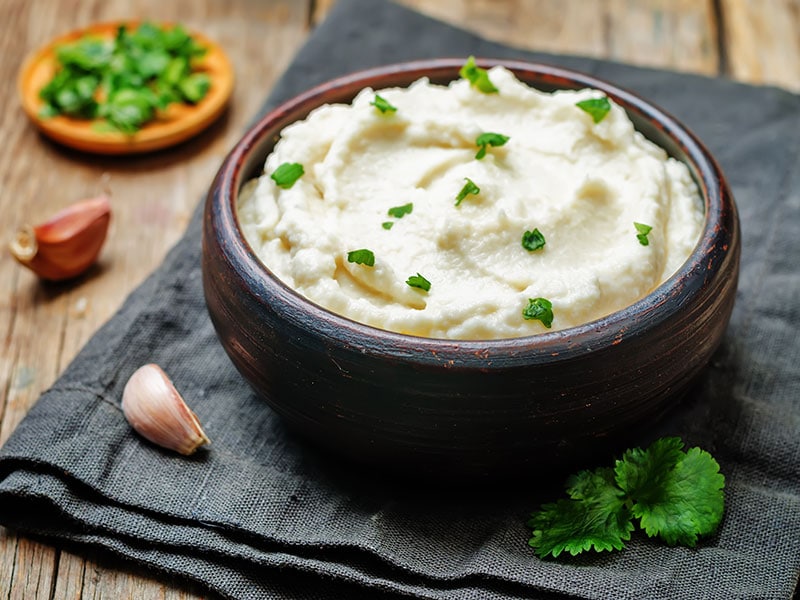 Polenta
Polenta is a dish of Italian origin made from cornmeal and butter, with a rich and creamy taste. When combined with rich stews such as beef stew, it will show all the sophistication in flavor.
Roasted Potatoes
Have you tried eating baked potatoes with beef stew? If not, try it now. It won't make you regret it. This combination will help you discover different aspects of their taste. You can spread a little cheese on top of the potatoes for extra flavor.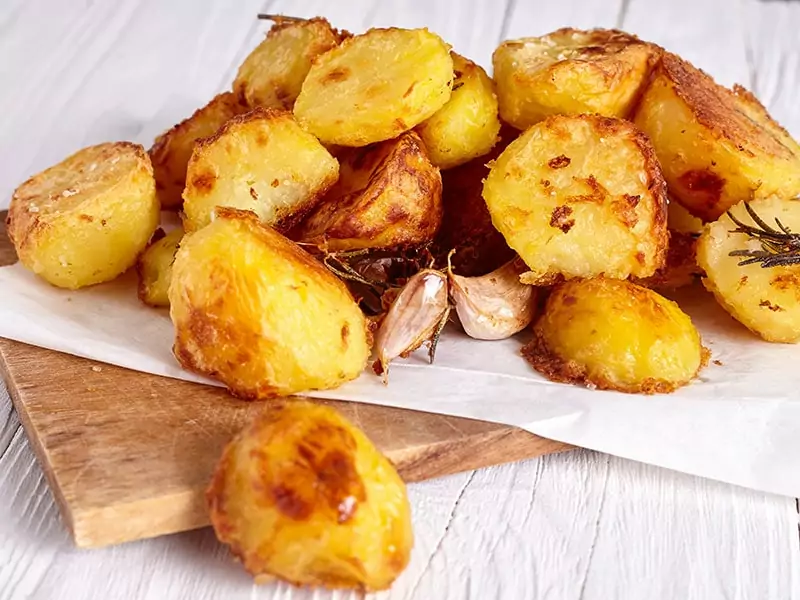 Grilled Vegetables
Not only is it perfect with fresh vegetables, but beef stew also goes well with grilled vegetables for a vibrant summer color with outdoor barbecues.
That's why they are commonly served as healthy complements in BBQ gatherings. Indeed, your plate of grilled vegetables will become brighter and more attractive than ever. You can grill various vegetables like eggplant, onion, peppers, okra, or whatever you want.
Buttered Egg Noodles
Your buttered egg noodles won't be bland when you pair them with beef stew. I believe you will not be able to forget this incredible egg noodles recipe. You can serve egg noodles as an accompaniment or add them directly to the beef broth.
Dinner Rolls
They are the smart choice for your family dinner to go with beef stew. The combination of starch with soup along with tender, rich pieces of beef will help you have a delicious dinner.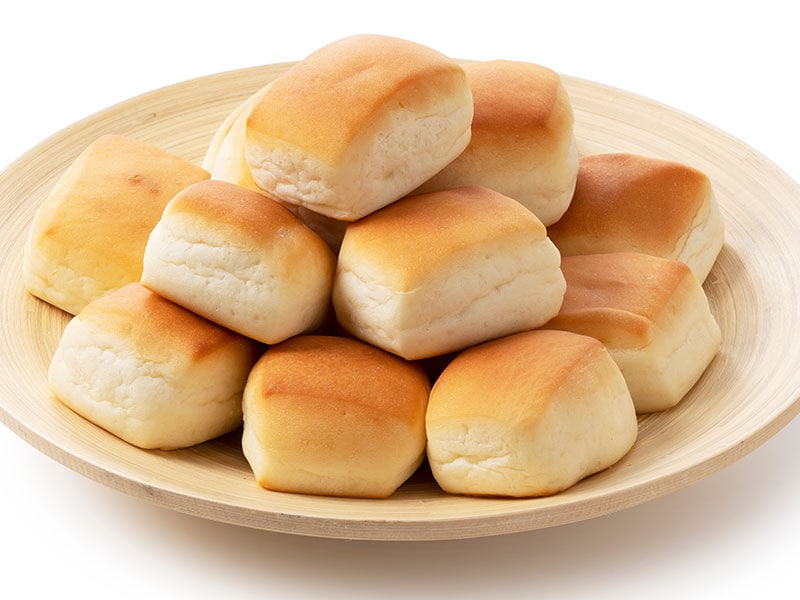 Garlic Butter Bread
Garlic bread is such an easy accompaniment that you can easily find it in meals, and like many other dishes, it goes well with stewed beef.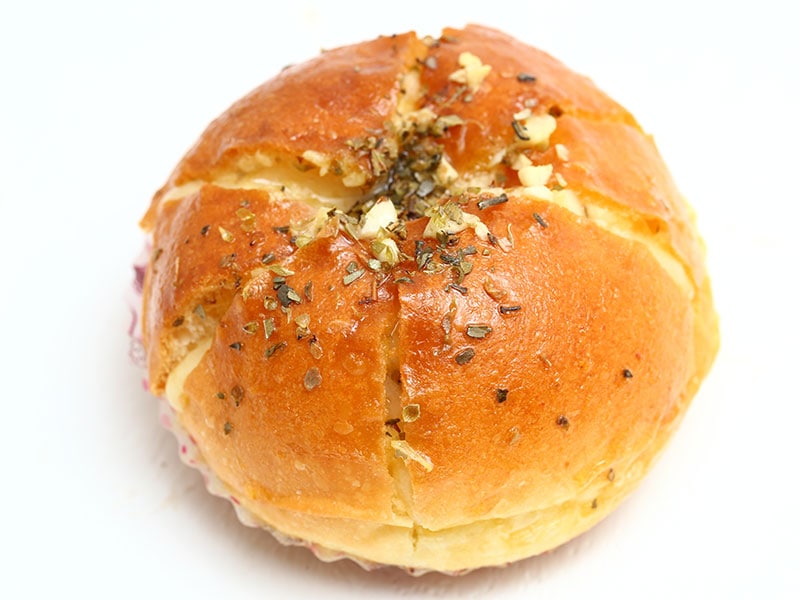 The flavors of garlic, butter, and maybe a little olive oil will blend well with the beef broth. You can serve it by dipping the bread in the broth and then baking it.
Parsnips & Turnips au Gratin
Parsnips & Turnips au Gratin is also a dish you should not miss when looking for a side dish for stewed beef. The combination between them is exceptional, creating a flavor that you can hardly find in other dishes.
FAQs
Below are some frequently asked questions about a beef stew that will give you a lot of helpful information as you cook and serve it. Please read it!
Expectation Vs. Reality
There are many delicious side dishes that you can eat with beef stew to make beautiful, light meals and make it easy to change the menu every day. Each combination will bring different aromas and flavors to help you have new dining experiences.
While not all the dishes on this list may be to your taste, I believe they are really great suggestions for you to have delicious meals regardless of winter, summer, or special occasions. Moreover, they help you have more options, be creative, and find the dish that goes best with your beef stew.
If you know of any other side dishes that can be combined with beef stew, please share!
What ingredients do you usually make a beef stew with? What's your favorite side dish with beef stew? Also, I will respond to any of your questions about these side dishes as quickly as possible. Please leave a comment below.
Nutrition Facts
4 servings per container
---
Amount Per ServingCalories126
% Daily Value *
Total Fat 7.6g

11

%
Cholesterol 19mg

7

%
Sodium 124mg

6

%
Potassium 659mg

19

%
Total Carbohydrate 12g

4

%

Dietary Fiber 5.3g

20

%
Sugars 5.1g

Protein 5.2g

10

%
---
Calcium

76

%
Iron

1

%
Vitamin D

4

%
* The % Daily Value tells you how much a nutrient in a serving of food contributes to a daily diet. 2,000 calories a day is used for general nutrition advice.