With these beef broth substitutes, I guarantee that your life will become so much easier. I have to admit, beef broth is loaded with incredible flavors and nutrients, but not everyone has hours to prepare it – me included.
That said, I was so relieved to find out that there are more than fifteen substitutes for beef broth. Some can be a labor of love, some are done in a breeze, but they all have a thing in common – they are tasty and sure not to let you down. Let's go and check them out!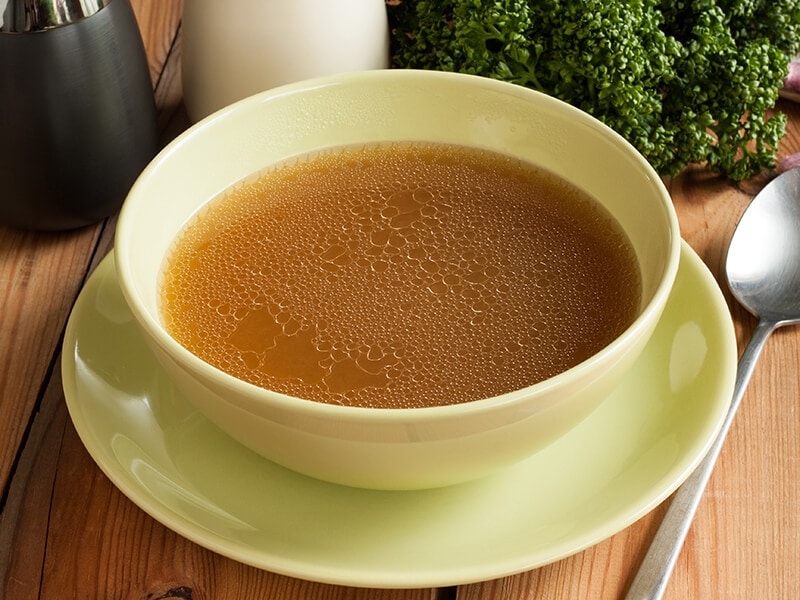 19 Alternatives When Beef Broth Is Nowhere To Be Found
Beef broth can be subbed with other types of broth, for instance, chicken or bone, but if you or your friends are vegetarians, consider options like vegetable broth, miso paste, or even Worcestershire sauce. Scroll down and see what fits your dishes best!
Meaty Substitutes For Beef Broth
Beef stock
Chicken broth/stock
Bouillon cubes
Bouillon granules
Fish stock
Bone broth
Store-bought beef broth
Vegan-Friendly Substitutes For Beef Broth
Vegetable broth
Mushroom broth
Store-bought mushroom broth
French onion soup
Vegan bouillon cubes
Vegan bouillon granules
Liquid aminos
Vegan miso
Soy sauce
Vegan steak sauce
Vegan Worcestershire sauce
An Extra Substitute For Beef Broth
Wine/beer
I can hear your stomach growling. Let's get to work now!
Some Insights About Beef Broth
Beef broth is the spotlight of many soup, stew, and curry recipes, sometimes incorporated into gravies and vegetable dishes. It is made from beef (cuts like chuck roast or beef shank are top-notch choices), an acidic ingredient to balance the flavor, and salt.
The broth is simmered on low heat for several hours, at times even more than a day, which results in a rich and flavorful liquid. The scum is removed, and usually, its taste is improved thanks to a myriad of aromatics, fresh herbs, sauces, or a splash of wine or vinegar.
Beef broth is so delicious that you may end up drinking it straight from the pot. In fact, it is drinkable, and you are highly recommended to do so. The liquid is dense with a significant number of essential vitamins and nutrients your body needs.
Beef Broth, Beef Stock, And Beef Consomme – Are They One?
What's the dissimilarity between beef broth and beef stock? How about beef consomme? Is it the same thing? If these questions are haunting your mind, here's a scoop about three kinds of beef liquids to clarify your confusion.
BotBoth beef broth and stock are simmered for hours on low, resulting in a tasty and wholesome product. What distinguishes beef consomme from beef broth is that it's been purified.(1) All three liquids have similar uses in cooking: soups, stews, sauces, vegetable dishes, etc.
Beef broth stands out for a reason. In most Asian countries, it is enjoyed as a nutritious drink to restore your mind and body. The liquid can also treat trivial ailments, improve digestion and gut health, and puts you to sleep quicker.
And which one is the winner when it comes to nutrition? Each has its pros and cons, but in general, beef stock is the healthiest of them all. On the other hand, beef consomme is more flavorful, while beef broth is often used as a blank canvas ingredient.
Alternatives For Beef Broth You Did Not Know
Now that you have known everything about beef broth; let's move on to its substitutes. As mentioned earlier, the list is categorized into two sections: one for meat lovers and one for those who cannot eat meat. Oh, and there's a hidden surprise at the end – don't skip it!
Here's a quick overview of the substitute ratio, followed by an in-depth explanation of how to use each option.
Substitutes
Substitute Ratio
Beef stock
1 cup of beef broth = 1 cup of beef stock
Chicken broth/stock
1 cup of beef broth = 1 cup of chicken broth/stock
Bouillon cubes
1 cup of beef broth = 1 bouillon cube (beef flavor is preferred) diluted with 1 cup of water/vegetable broth
Bouillon granules
1 cup of beef broth = 1 tsp of bouillon granules (beef flavor is preferred) diluted with 1 cup of water/vegetable broth
Fish stock
1 cup of beef broth = 1 cup of fish stock
Bone broth
1 cup of beef broth = 1 cup of bone broth
Store-bought beef broth
1 cup of beef broth = 1 cup of store-bought beef broth
Vegetable broth
1 cup of beef broth = 1 cup of vegetable broth
Mushroom broth
1 cup of beef broth = 1 cup of mushroom broth
Store-bought mushroom broth
1 cup of beef broth = 1 tsp of store-bought mushroom broth diluted with 1 cup of water/vegetable broth
French onion soup
1 cup of beef broth = 1 cup of French onion soup
Vegan bouillon cubes
1 cup of beef broth = 1 vegan bouillon cube
Vegan bouillon granules
1 cup of beef broth = 1 tsp of vegan bouillon granules diluted with 1 cup of water/vegetable broth
Liquid aminos
1 cup of beef broth = 1 tsp of liquid aminos diluted with 1 cup of water/vegetable broth
1 cup of beef broth = 1/2 cup of liquid aminos + 1/2 cup of vegetable broth
Vegan miso
1 cup of beef broth = 1 tbsp of vegan miso (red miso is preferred) + 1 cup of water
Soy sauce
1 cup of beef broth = 1 tbsp/cup of soy sauce + 1 cup of water/vegetable broth
Vegan steak sauce
1 cup of beef broth = 1 tsp of soy sauce + 1 tsp of vegan steak sauce + 1 cup of water
Vegan Worcestershire sauce
1 cup of beef broth = 1 tbsp or cup of vegan Worcestershire sauce + 1 cup of water/vegetable broth
Wine/beer
1 cup of beef broth = 1 cup of wine or beer of choice (adjust to taste with a glass of water, olive oil, or melted butter)
Meaty Substitutes For Beef Broth
You found the definite answer to "Can beef broth actually be spoiled?" too late, and now you no longer have the one ingredient you need to make tonight's dinner. What should you do? Well, here are some meaty alternatives for beef broth that you can consider.
Beef stock is probably the best replacement for beef broth on this list. After all, the major difference between them is the base ingredient. While beef broth uses different cuts of meat, its substitute is made with beef bones, resulting in a deeper flavor.
The best stock bone choices are knuckles, joints, or marrow bones. Some people also roast the bones to add an extra depth of caramelized flavor or brush them with tomato paste to get more collagen, making the consistency thicker.
Like beef broth, beef stock is also an excellent source of nutrients. When the bones are boiled, the connective tissues will break down into gelatin, thickening the liquid, and amino acids beneficial to your health.
The replacement ratio is 1:1.
This beef stock recipe is too good to be true. Let's see this video:
Chicken broth or stock is a seamless substitute for beef broth. The dissimilarities in taste are not too noticeable when you turn them into hearty soups and stews. However, when drunk as a healthy beverage, you may notice the difference.
The methods to cook chicken broth or stock are the same as their beef counterparts. To make the broth, you will simmer chicken meat and season the liquid with herbs and spices of your choice. The stock, on the other hand, is made from chicken carcasses or wings.
Whatever option you go for, the result is sure to be splendid. Both liquids are enriched with various flavors and nutrients, so you can be certain that they will make great stand-ins for beef broth. For a cup of beef broth, you will need an equal part of chicken broth or stock.
As for your concern whether it's possible for chicken broth to spoil and how to store it, allow me to give you a piece of advice. Chicken broth's quality depends a lot on its "freshness", which means you need to use up the broth/stock as quickly as possible, so try to finish it all soon.
Wake up the flavors of your dishes with this fantastic chicken broth, let's see this video:
You are missing out if you have never heard of bouillon cubes. Also known as stock pots in the United Kingdom, they are made from dehydrated broth or stock shaped into cubes. They are cheap, quick to use, and not to mention packed with immense flavors.
Drop a bouillon cube into your recipes, and the rest is history. These little guys come in a lot of flavors, namely beef, and chicken. If you plan to use them as a substitute for beef broth, beef-flavored bouillon cubes are indeed your best bet.
One bouillon cube diluted in one cup of boiling water or vegetable broth equals one cup of beef broth.
Also known as bouillon powder, the compact substance is, in fact, bouillon cubes that are grounded finely. Therefore, you can expect to use bouillon granules the same way as you would with its equivalent.
One enormous advantage of granules is that they dissolve quicker than cubes since it is a powder consistency. Another issue is when added too much, granules will sometimes cake together and cause a mess.
To substitute one cup of beef broth, you will need a teaspoon of bouillon granules, preferably beef flavor, diluted in one cup of water or vegetable broth.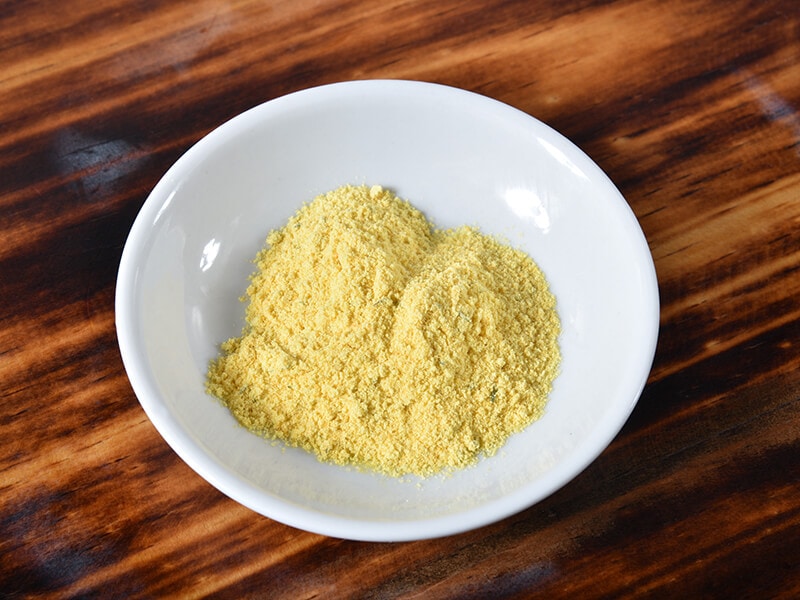 Compared to beef broth, fish stock is relatively quick to get ready. It is made with fish bones, heads, sometimes with other trimmings, and seasoned to perfection with fresh herbs and spices.
If you are not too picky, fish stock can be an excellent replacement for beef broth when you are in a bind. It is ideal for rice dishes like risotto and gravies, but feel free to add it into anything you are cooking, although I must say that it can change the taste.
Substitute one cup of fish stock for one cup of beef broth.
Similar to beef broth, bone broth is a panacea for the common cold. It can be used as a base for soups, stews, and many more, but some think that it's amazing on its own. As a result, bone broth is also a popular choice for in-between snacks.
This alternative is, however, pretty time-consuming: on average, it takes 10-12 hours, and the more it reduces, the better the flavors. Nonetheless, since it's a rich source of collagen, the long wait is completely worth it.
Likewise, the substitute ratio is 1:1.
Bone broth is a healthy alternative to the beef broth you may consider. You can see this video to know more:
7. Store-Bought Beef Broth
Yes, store-bought beef broth does exist and is available in many flavor options. Like other commercially produced foods, it is a far cry from the homemade version. In some cases, additives are added for better shelf life, so it is indeed not a healthy option.
Despite that, ready-made beef broth is your lifesaver when you are in a hurry. It's not too pricey and up for grabs almost everywhere, so you know what to do when you don't have enough time to whip up a pot of beef broth.
The replacement ratio is also 1:1.
Vegan-Friendly Substitutes For Beef Broth
Imagine having some vegan guests come over without notice, and your recipe calls for a not-so-vegan-friendly ingredient: beef broth. Well, don't freak out yet; these alternatives will come to the rescue.
As per the name, this broth is made with different types of vegetables, such as carrots, celery, cabbage, onions, and so on. Its flavor is often jazzed up with aromatic herbs like bay leaves, thyme, or parsley and seasoned to taste with salt.
And here's a fun fact: despite the clear distinction between the term "broth" and "stock," vegetable stock is, in truth, the same as vegetable broth since vegetables do not have gelatin. Even if you simmer the broth for days, the consistency will still be the same.
The vegetable broth has similar culinary uses and is as nourishing as others. It's known to enhance eye vision, support bone health, and detoxify your body. Of course, since it lacks a meaty taste, you cannot always use vegetable broth in place of beef broth.
If you think it's a suitable option for your dishes, swap one cup of veggie broth with one cup of its beef counterpart.
Who doesn't like mushrooms anyway? They are low in calories but dense with protein and antioxidants. When put to a boil, its earthy and subtle sweetness is beyond belief, leaving your taste buds wanting more and more.
The mushroom broth is a speedy alternative when you are short on time. It is done within only two hours and can be kept in the fridge for up to 3 days. It's delectable, undeniably, but poles apart in taste and consistency compared to beef broth.
Yet, when in a pinch or treating vegan guests, mushroom broth cannot be any more ideal. The substitute ratio is 1:1.
10. Store-Bought Mushroom Broth
Too lazy to cook up a pot of mushroom broth? It can be purchased from any supermarket in your neighborhood at a reasonable price. Of course, packaged goods won't give you the same feels compared to homemade products, but it's worth a try.
Here's the ugly truth about store-bought products: they are high in sodium, and they contain who-know-what-it-is ingredients sometimes. Therefore, you had better read the nutrition label carefully, and don't be hesitant to spend some money on organic products instead.
To substitute beef broth, dilute one teaspoon of store-bought mushroom broth with a cup of water.
You must be bewildered to hear that this classic dish from the dreamy land of France can be a replacement for beef broth. However, this delicacy is usually made with beef broth or stock. And with tons of flavors and texture, this dish will be a hit among even the meat eaters.
Since French onion soup is already cooked and processed, it won't suit your needs in some situations, for instance, when you make something light and brothy. However, it's a match made in heaven with chunky soups and hearty stews.
For a cup of beef broth, substitute with the same amount of French onion soup. You can skip the seasonings if you go with this alternative.
I'm sure that you have already familiarized yourself with bouillon cubes. Apart from flavors like beef or chicken, there are also vegetable cubes dedicated to non-meat eaters. They are as flavorful and wholesome as their foundation.
The substitute ratio is the same as meat bouillon cubes (1:1).
Making veggie bouillon cubes from scratch is not too complicated. You can see this video to know more:
And I'm sure that you know what granules are as well. Supposed that you forget, it's bouillon cubes pulverized into a smooth powder. Note that most cubes and granules contain additives and flavor enhances, which should not be consumed excessively.
One serving of beef broth is equivalent to a teaspoon of vegan granules mixed with a cup of water or vegetable broth.
14. Liquid Aminos
I often joke that liquid aminos are a "one-man-army" of the culinary world, as it can be a stand-in for several ingredients. Need an alternative for tamari sauce? Liquid aminos is here! Want a soy sauce substitute? Liquid aminos is the choice. It can even substitute Worcestershire sauce!
Surprisingly, liquid aminos are no rocket science. They are a seasoning made with fermented coconut sap or treated soybeans and seasoned to taste with salt and water. Most gourmet lovers fancy liquid aminos for their distinctive umami flavor, which resembles soy sauce.
Liquid aminos are keto, gluten-free, and vegan-friendly, a superior choice for those with special dietary requirements. They are commonly used in salad dressings and stir-fried dishes, yet when substituting beef broth, they are more preferred in sauces.
Combine one teaspoon of liquid aminos with a cup of water or vegetable broth to make a substitute for beef broth. Alternatively, mix equal parts of liquid aminos and vegetable broth together for a stronger flavor.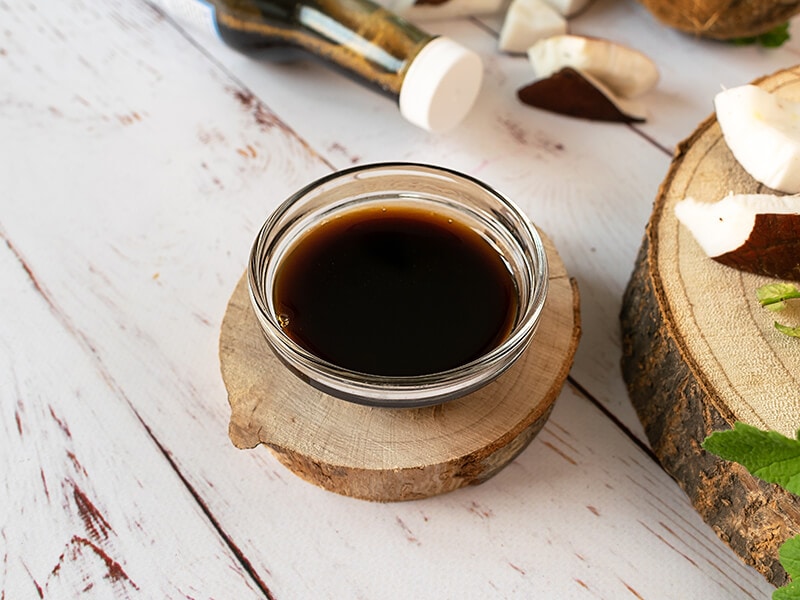 Miso paste is another long-lost cousin of liquid aminos and soy sauce. It is made with fermented soybeans and other supporting ingredients. It boasts an umami-rich flavor that ensures to take your food to another taste dimension.
Generally, miso paste is vegan, but most traditional options include an ingredient called katsuobushi dashi. This ingredient is made with shaved skipjack – a famous tuna type, which is certainly not vegan. Therefore, read the nutrition label carefully before you put it into your cart.
Miso paste is derived from fermented soybeans like liquid aminos, so you will also mix one tablespoon of it with one cup of water to create a 1:1 beef broth alternative. Your best bet is red miso, which works great with hearty dishes.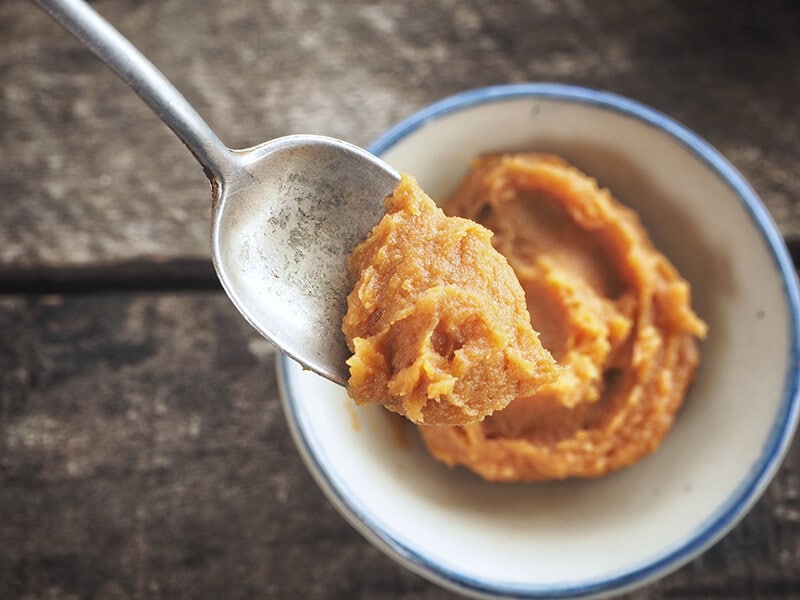 The Chinese love to add soy sauce to anything, from steak, chicken, to vegetable sides. It rounds the final taste with its characteristic flavor, described as "salty, sweet, with subtle traits of umami flavor and ends with slightly bitter nuances."
With such a complex flavor profile, soy sauce is perfect for filling in beef broth's absence. If you want to notch up the taste to make it more akin to beef broth, add peppercorns, garlic, or anything that you think will perform a miracle.
Use soy sauce as a substitute the same way as you would with miso. You can use vegetable broth in lieu of water if you wish.
Yes, you can make soy sauce right at home – it's no daunting task. Watch this video:
Regardless of the name, steak sauce is not made from steak. It's made with tomatoes, vinegar, and raisins and perfected with spices. Anchovies are sometimes added to the concoction, so ensure that you check the label carefully before cooking with it.
With an unparalleled taste, a delicate balance between sweetness and tartness, steak sauce is a no-brainer for grilled dishes. Of course, the condiment pales significantly in comparison to beef broth, but it's a practical option when you don't have much time.
Put together a teaspoon of soy sauce and steak sauce each with a cup of water, and you have a substitute for beef broth.
If there's too much Worcestershire sauce in your kitchen, and you're concerned with the likelihood of Worcestershire sauce spoiling, how about using it as a beef broth alternative?
When speaking of Worcestershire sauce, my mouth immediately waters. Perfectly cooked steak, lip-smacking marinades, succulent sauces – there are way too many things you can make with this condiment. Surprisingly, it's also a viable alternative for beef broth.
There are different answers to whether vegans can use Worcestershire sauce. But many commercial brands have anchovies or fish sauce. So, you'd better make a vegan version yourself.
With a strong flavor, I'm certain this sauce will do the job as well as beef broth. Feel free to amp up the flavors with seasonings if you wish.
To mimic beef broth, you will combine one tablespoon or one cup of Worcestershire sauce with one cup of water or vegetable broth. No one can tell the difference.
An Extra Substitute For Beef Broth (Not For The Underage)
My friend, it's time to get a little tipsy. When beef broth is not at hand, pop opens a bottle of beer or wine. Yes, no kidding.
19. Wine/Beer
I always add a splash of alcohol to my food. Here's why it's an exquisite addition to your meals: it tenderizes meat to perfection and allows your food to bring out its flavors, not to mention huge health benefits like reducing heart diseases and minimizing risks of stroke.
Sadly, if you are looking for something with a meaty taste, wine and beer will not live up to your expectations. Still, it will come in handy when you are in a last-minute situation. Balance the taste with olive oil or melted butter to make it easier on your tongue.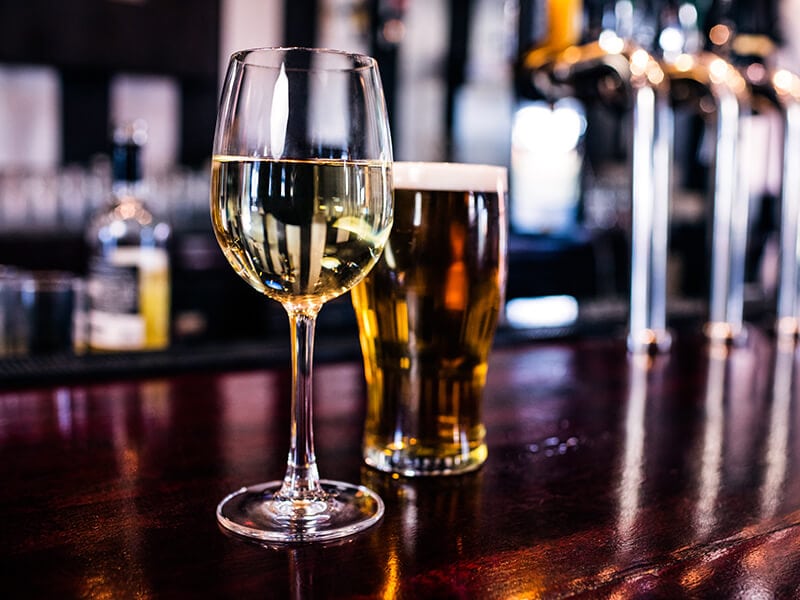 FAQs
Got questions? Bring them on because the following section has all the answers!
Step Up Your Flavor Game With These Secret Ingredients
All these beef broth substitutes have woken up my appetite. I'm positive that you feel the same, and if you really do, what are you waiting for? Put on your apron, and let's rush to the kitchen!
Overall, beef broth and its alternatives are relatively straightforward to make. Nonetheless, without the right spices and seasonings, hours of preparation can go to waste. Therefore, I have provided you with some quick tips on how to amp up their flavors:
Add vegetables: carrots, potatoes, celery, etc.
Perfume with aromatic herbs: parsley, thyme, rosemary, etc.
Mix and match with spices: paprika, peppercorns, cloves, etc.
Simmer with citrus peels: lemon or lime
Feel at ease to play around with whatever you have in your kitchen and ensure to taste it first to avoid going overboard.
That's quite a long list, so I bet you have already picked the perfect substitute for your dishes. What are you planning to do? Don't forget to share your mouth-watering results with other readers and me via the comments. More questions or tips are also welcome!
Nutrition Facts
4 servings per container
---
Amount Per ServingCalories172
% Daily Value *
Total Fat 7.9g

11

%
Cholesterol 107mg

36

%
Sodium 128mg

6

%
Potassium 493mg

15

%
Total Carbohydrate 3g

1

%

Dietary Fiber 1.3g

4

%
Sugars 1.5g

Protein 22.2g

44

%
---
* The % Daily Value tells you how much a nutrient in a serving of food contributes to a daily diet. 2,000 calories a day is used for general nutrition advice.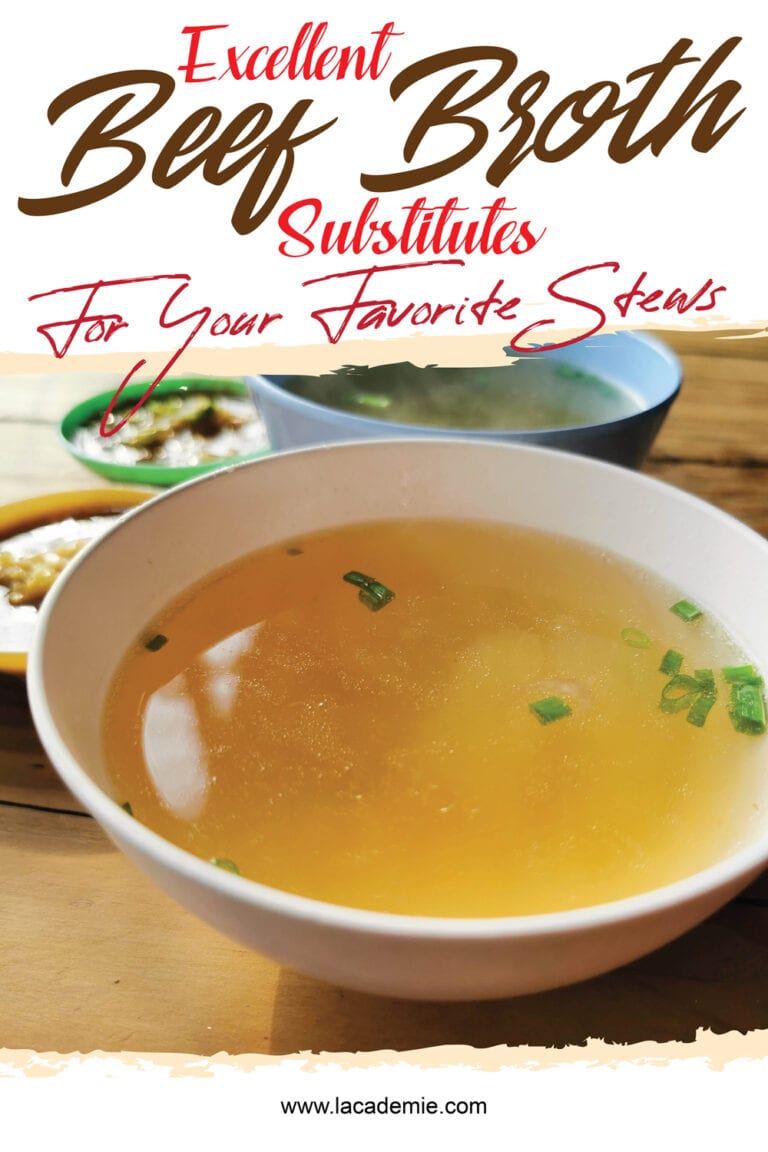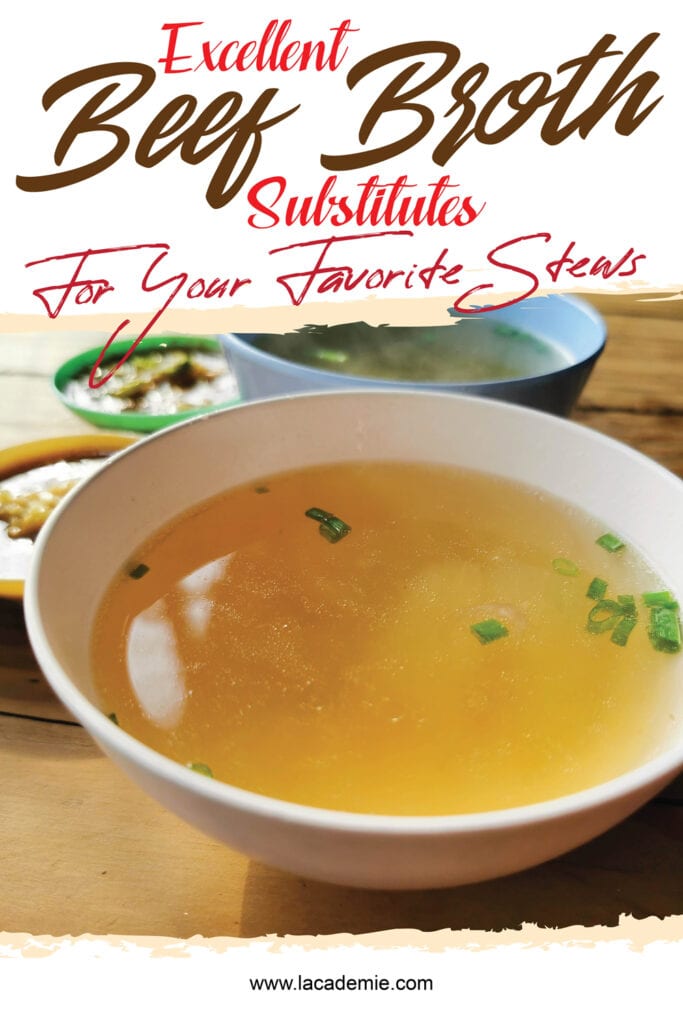 References
Cooking Light. 2021. What Is Beef Consommé?.