Have you ever wondered: Does Worcestershire sauce go bad? Do you have any clue about its storage time and when can you tell that it has really gone bad?
Worcestershire sauce is a tasty condiment that many people around the globe love. However, because you only use a minimal amount of Worcestershire each serve, sometimes it's hard for you to identify the quality of the sauce.
Therefore, I will guide you on everything you need to know about Worcestershire in this post. At the end of this article, I hope you will know the correct answer to the question: Does Worcestershire sauce go bad?
Let's scroll down for many interesting facts about this sauce together!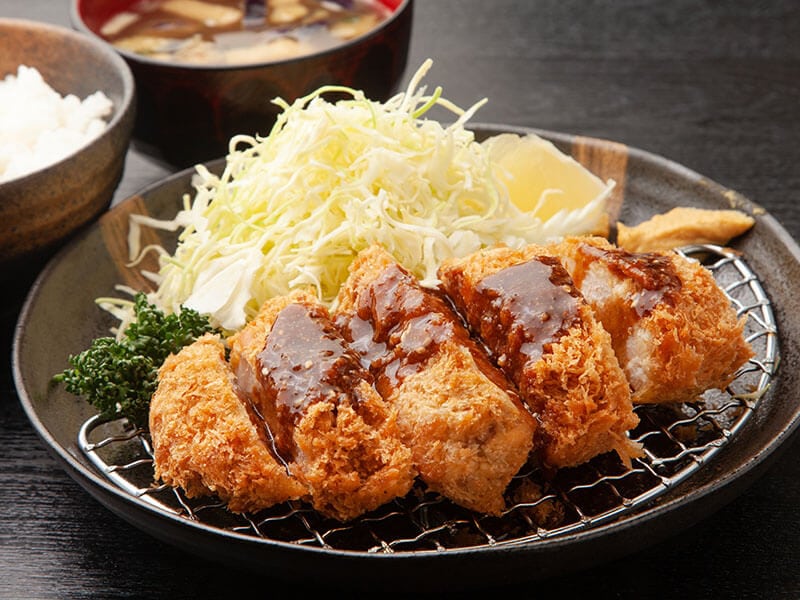 According To You, Does Worcestershire Sauce Go Bad?
Before going into details, I would like to answer this question first.
In theory, Worcestershire has an almost unlimited shelf life. Therefore, it's hard for this sauce to actually go bad, as it already contains tons of natural preservatives inside. The best before/best used by dates printed on Worcestershire bottles are merely just estimations.
However, in reality, once opened, Worcestershire's quality will eventually deteriorate, though at a very slow pace. There are some changes regarding its texture, smell, and taste. In this case, you can consider some viable alternatives for Worcestershire sauce to avoid safety issues.
Storing Worcestershire in proper conditions will help to prolong its lifespan much longer. Your Worcestershire might taste perfectly good even after several years of being kept at room temperature.
Let's find out the nature of Worcestershire first then.
The Ultimate Definition For Worcestershire Sauce
Worcestershire is a dark brown condiment that originates from England. Complicated as it may sound, Worcestershire is actually just a fermented sauce. Worcestershire is in liquid form because it is made of vinegar.
During fermentation, people add several flavorings and seasonings to the vinegar base: molasses, garlic, hoisin sauce, tamarind, etc. These additional ingredients are why many argue about whether Worcestershire sauce suits vegan diets.
Due to its complex list of ingredients, the flavor of Worcestershire is distinctive. Its taste can be described as sweet, acidic, and tangy. This fermented food is also salty because it contains sodium-based preservatives.
Thanks to its strong flavor, Worcestershire sauce can also be used as replacements for oyster sauce. So whenever you run out of oyster sauce, you know that you can fall back on Worcestershire to whip up mesmerizing dishes.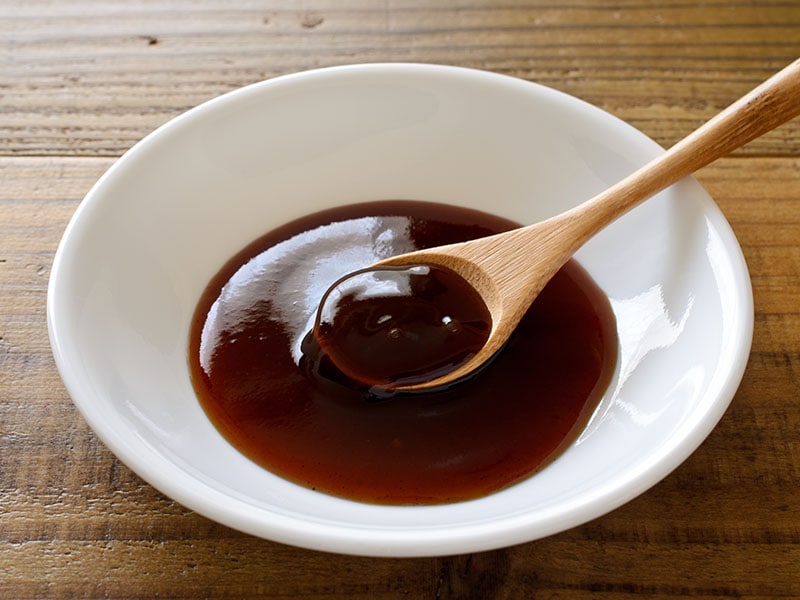 You will know how to make the special Worcestershire sauce at home with this A-Z instruction.
The Incredible Shelf Life Of Worcestershire Sauce
The lifetime of Worcestershire sauce depends on various factors. The frequency of opening it and where you store the sauce will significantly affect how your Worcestershire turns out to be.
There are four essential ingredients considered natural preservatives in Worcestershire: salt, sugar, vinegar and molasses. These preservatives help the sauce last for a very long time. In proper conditions, it can even last for more than a decade.
Like many commercially sold products, Worcestershire bottles have date labels on their packages. However, please notice that they are the best used by/best before dates, not the expiration dates!
From this indication, you can tell that the shelf life of Worcestershire is indefinite.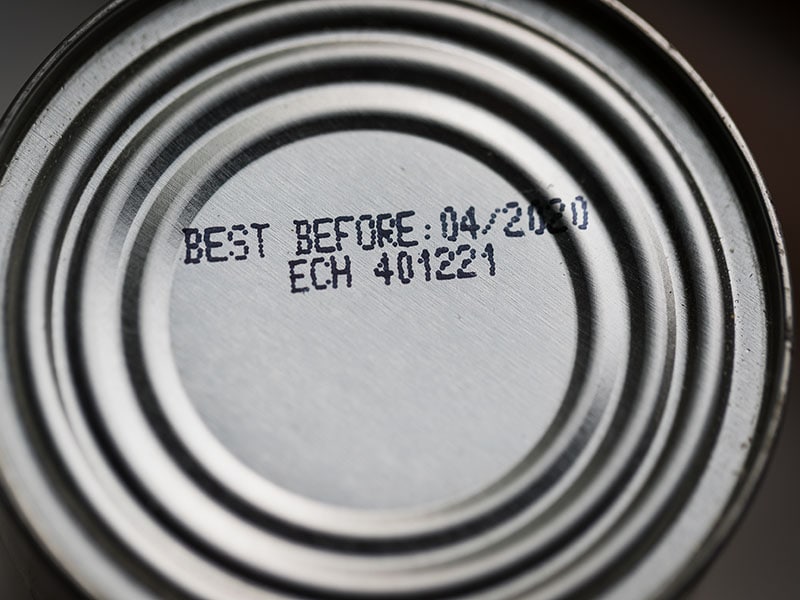 Unopened Bottles
Unopened bottles of Worcestershire are excellent to be used years after the best before dates.
Manufacturers often recommend using Worcestershire within 2-3 years from its production date. After that, the sauce's quality will degrade over time but at a significantly slow pace. Therefore, it's ok to consume it.
A typical bottle of Worcestershire can retain its original flavor for up to 5 years at room temperature. Moreover, it is not necessary to put unopened Worcestershire in the fridge or freezer.
Opened Bottles
Worcestershire is such a stable product at room temperature. However, once you have opened it, your sauce is exposed to bacteria and microorganisms. Therefore, the quality somewhat reduces after being opened.
If you open a bottle of Worcestershire and leave it in your pantry, it should be fine to consume your sauce at least 18 months after that. Depending on your chosen brand and how you store it, the sauce can stay fresh for up to 2 years..
If you store your Worcestershire in the fridge once you open it, its lifetime is extended for much longer. You can use it for up to 3 years after being opened. The less frequently you expose it to the air, the longer its lifespan is prolonged.
Once again, it is not recommended to store Worcestershire in the freezer.
Below is the summary table of Worcestershire's shelf life. I hope you find this table useful and informative. Save it in case you need this table for later use.
| Stored At/In | Room Temperature | Fridge |
| --- | --- | --- |
| Unopened bottles | Best by + 5 years | Not necessary |
| Opened bottles | 18 months - 2 years | Up to 3 years |
The Exclusive Guide To Store Worcestershire
When it comes to storing Worcestershire, things turn out to be pretty straightforward. But please read these instructions carefully so that you will have the best result.
Unopened Bottles
An ideal way to preserve your sealed Worcestershire bottles is to keep them in the kitchen cabinet or pantry. Try to find a dark and cool place.
Direct sunlight and heat affect the sauce's texture and quality considerably. Therefore, please stay away from hot ovens and windows.
Opened Bottles
For opened bottles, you can either keep them at room temperature or in the fridge.
If you only use Worcestershire sauce occasionally, you should keep them in the refrigerator because they will retain its quality longer there.
But if you don't have a fridge, it's ok to keep those bottles in your pantry. Worcestershire's quality may reduce a little bit faster but not very noticeable. Just keep it in one location and don't go back and forth between the pantry and the fridge.
Remember to keep Worcestershire in its original container, wipe the opening carefully and reseal it tightly after each use.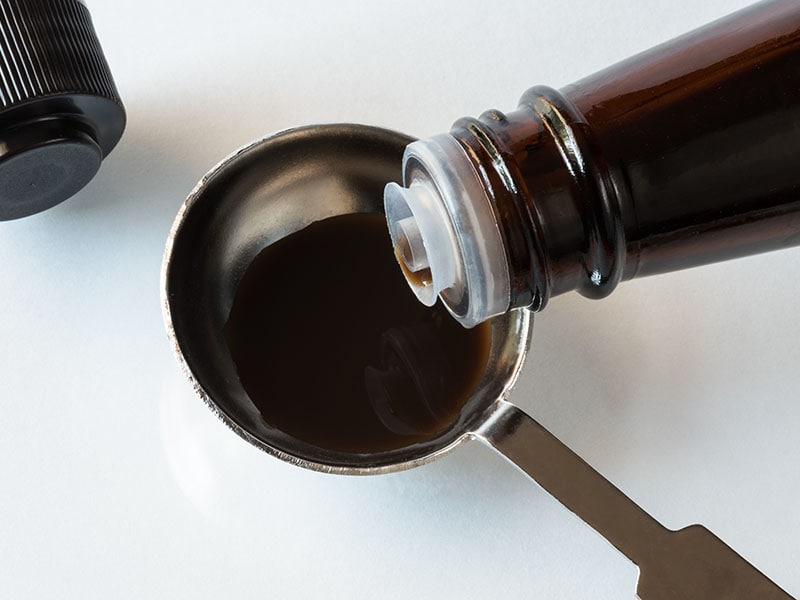 Interesting Tips You Can Try With Worcestershire
But as I've said above, it has many ingredients, so remember to check if your Worcester sauce is suitable for a gluten-free diet or other diets. When using Worcestershire, only a tiny amount would go a long way. Here are some recommendations to try with this unique sauce:
1. Marinating Meat/Fish
This sauce is an excellent choice when it comes to finding a marinade. Worcestershire sauce's golden brown color, thick texture, and exceptional taste will blow you away when marinating fish and meat with it.
Try this stunning marinated steak recipe with Worcestershire sauce. You'll probably never come back to the regular steak again!
2. Improving Soups' Flavors
Worcestershire sauce is surprisingly exquisite for soups. Just a few drops in a whole pot of soup and they will give your soup a powerful umami punch. There are tons of soups you can experience with this fantastic sauce.
Another lesser known application to Worcestershire sauce is that it can mix with water to make an amazing beef broth alternative. Strange as it may sound, I'm certain that you'll find the results quite satisfactory.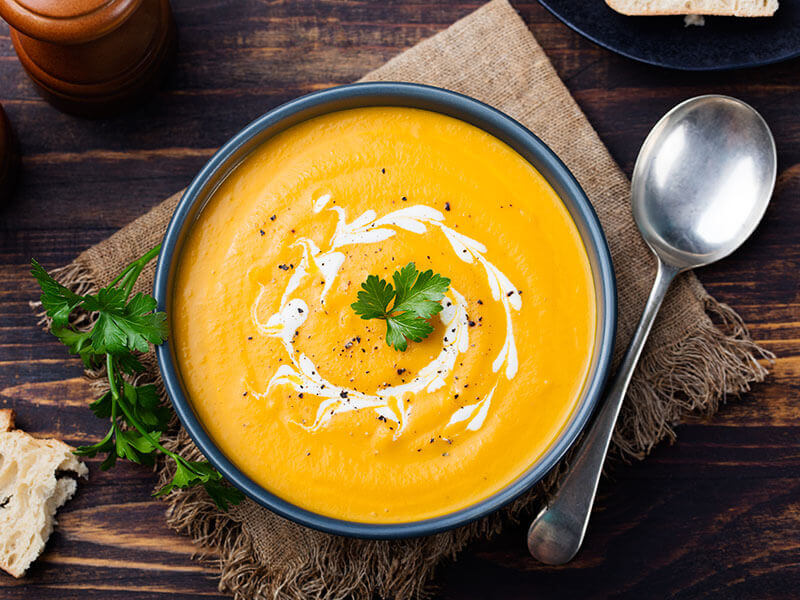 3. Whipping Up Bloody Mary
Not only can you prepare main dishes with Worcestershire sauce, but you can also use it to make drinks such as Bloody Mary as well. This will make the perfect companion with crab cakes. Worcestershire is truly multifunctional.
Bloody mary contains alcohol, tomato juice, Worcestershire sauce and several other ingredients. And it's one of the world's most famous cocktails.
Get the amazing recipe for Bloody Mary! This cocktail and Worcestershire taste super yummy when combined together.
4. BBQ Sauces
Run out of BBQ sauce for your air fryer BBQ ribs? Does it mean you'll have to give up these tasty Friday night dinner ideas? Worry not; you can use Worcestershire sauce straight from your kitchen instead. You can either use this alone or add in other ingredients to create flavorful BBQ sauces.
You can easily make this simple yet super delicious BBQ sauce at home.
5. Powdered-Worcestershire Sauce
What's more space-saving and longer shelf life than dehydrated Worcestershire? It's very convenient to use as all you need to do is mix the powder with hot boiling water and do all the above recipes.
However, some people describe that this product is noticeably more pungent than the original Worcestershire liquid sauce.
Stock up your pantry with these wonderful dried Worcestershire seasonings! They are perfect for burger, chicken, and BBQ recipes.
Is It Ok If I Freeze Worcestershire?
Yes. You can freeze Worcestershire, but it's not the best option to store it this way. However, Worcestershire sauce has a very long lifetime if appropriately kept at room temperature or in the fridge. Therefore, freezing this condiment food isn't necessary.
4 Easy Signs To Tell That Worcestershire Has Gone Bad
Although Worcestershire sauce hardly ever expires, there will be time when you should consider replacing your old Worcestershire bottle with a new and higher quality product. People consider the following signs as characteristics of bad Worcestershire.
1. Unpleasant Smell
If you notice that your Worcestershire releases an altered odor, whether funny, sour or rotten, you had better discard it. Take a good sniff to decide whether your sauce is still in good condition.
2. Flat Taste
Worcestershire degrades its flavor slowly over time. To a certain point, it will be very lacking in flavor. That's when you should discard it. However, I recommend that you smell it first for safety reasons.
3. Molds
If you don't wipe the bottle opening or don't close the lid tightly after each use, it's very likely for bacteria to gather around that area. Molds will start to develop, and you shouldn't consume any moldy products.
However, molds don't occur very often as Worcestershire is high in preservatives.
4. Accumulation Of Gas
If your Worcestershire has gas formation and you are using a plastic bottle to contain the sauce, the container will look puffed up and swollen. Moreover, whether your bottle is glass or plastic, you will hear a loud popping noise when you open it.
In both circumstances, the sauce will release its pressure when you open the lid, as there is a lot of gas built up inside. That's why you will hear that pop, and it's time for you to get rid of your Worcestershire.
Is It Harmful To Eat Bad Worcestershire?
Typically, unlike meat and other food items, Worcestershire doesn't really spoil because it is a rich source of natural preservatives.
Therefore, the answer is probably nothing will happen if you eat expired Worcestershire. The worst case you may encounter is an upset stomach.
That's pretty much what you will experience from eating bad Worcestershire. However, old Worcestershire cannot be as good as a new one. You should throw it away after a certain length of time if you enjoy high-quality products.
FAQs
Below are the frequently asked questions about this topic. Let's find out whether my answers are useful to you!
Helpful Notes About Worcestershire For You
I have mentioned some signs above, from which you can detect whether your Worcestershire's quality is no longer good. However, there are two cases of usable Worcestershire that most people will mistake for expired one.
The first case is the discoloration of your sauce. This is considered normal as Worcestershire's texture and color will slightly change after a long time. There's no harm in eating that discolored sauce.
In the second case, your Worcestershire is likely to be separated into two parts. There will be a layer of sediment at the bottom of your bottle. All you need to do is shake the bottle really well till everything blends back to normal.
I hope you find my post helpful, and my detailed answer has satisfied your curiosity about this beautiful sauce. If you still have any other questions about Worcestershire, please comment down below. Sharing my post would be very much appreciated.
Reference
En.wikipedia.org. 2021. Worcestershire sauce – Wikipedia. [online] Available at: <https://en.wikipedia.org/wiki/Worcestershire_sauce>.
McMahon, E. et al., 2021. Altered dietary salt intake for adults with chronic kidney disease. Cochrane, [online] Available at: <https://www.cochrane.org/CD010070/RENAL_altered-dietary-salt-intake-adults-chronic-kidney-disease>.
Şanlier, N. et al., 2021. Health benefits of fermented foods. PubMed, [online] 59(3), pp.506-527. Available at: <https://pubmed.ncbi.nlm.nih.gov/28945458/>.