As you are looking for a way to store your food, "Can you freeze Chorizo?" may have been the question that popped into your head.
Chorizo is such a famous ingredient that has many fans all over the world, its tasty, spicy flavor is much desirable for everyone. But while many people have it, they must learn how to store it properly, this is for their own good, and also for you.
Spend some of your time on this article, so your precious Chorizo can maintain the best quality for a long time without altering Chorizo's authentic flavors. Are you ready to discover how you should store your Chorizo? Let's buckle up and dive into this article's main section.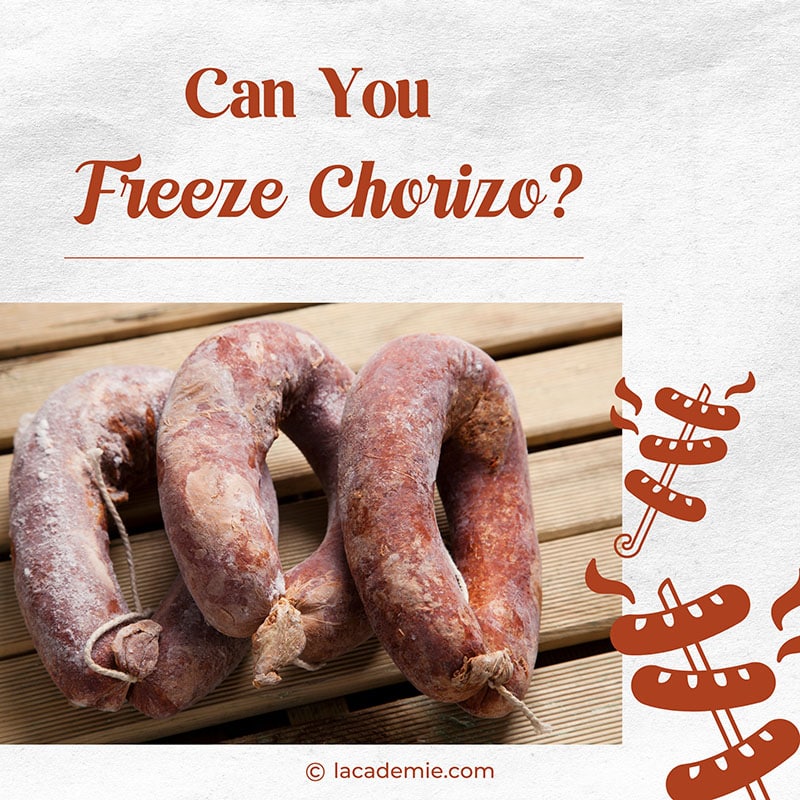 Chorizo Is A Special Kind Of Food
You must have known about Chorizos at this point if you already have them in your house ready to be stored. Nevertheless, it won't hurt to go through Chorizo and its characteristics to understand this sausage type better, thus helping you store it with utmost efficiency.
Chorizo is a type of sausage that has its origin in Spain and then spread all over the world, with Mexico being one of the first to receive and improvise the methods of making it.
Since then, in the family of Chorizo, you could say that Spanish Chorizo and Mexican Chorizo have become the two greatest pillars
Chorizo has a very notable spicy and flavorful taste, its strong and intense nature can be a unique addition to many dishes. Your usual meal can be much different just by adding some slices of Chorizo.
For the processing methods, Chorizo can be separated into three categories: fully cured, semi-cured, and fresh. Each of them will give different experiences (1)
Watch this video to know more:
How Long Can Chorizo Last?
This mostly depends on what kind of environment they are in, which type of Chorizo they are, and the condition of the package. This means that the shelf-life of refrigerated Chorizo can be longer than that of Chorizo left at room temperature.
Some of them will have a longer shelf life than others due to the processing method.
Fully Cured Chorizo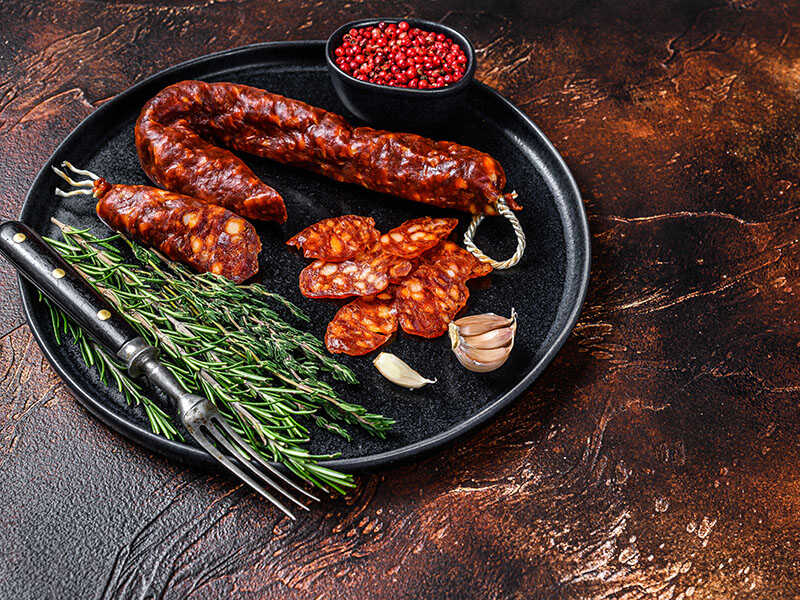 This type of Chorizo has undergone various stages of processing like curing, drying, and smoking to become ready-to-eat products. So you can say fully cured Chorizo is already in its preserved condition.
Thus, fully cured Chorizo can last longer and maintain its quality better than other types. Due to the dried and cured process, it should be fine with just room temperature. Provided that it's unpacked and properly stored, cured Chorizo can keep its best quality for a month.
Semi-cured Chorizo
Just like the name suggests, this Chorizo is only undergone half of the process compared to the fully cured, usually, the drying stage will be left out. This helps it maintain the soft and juicy texture like that of normal sausage but in exchange for shorter shelf life.
However, it is instead fermented, which also helps to improve the shelf life. Semi-cured Chorizo can last for about 2 weeks if left at room temperature.
Fresh Chorizo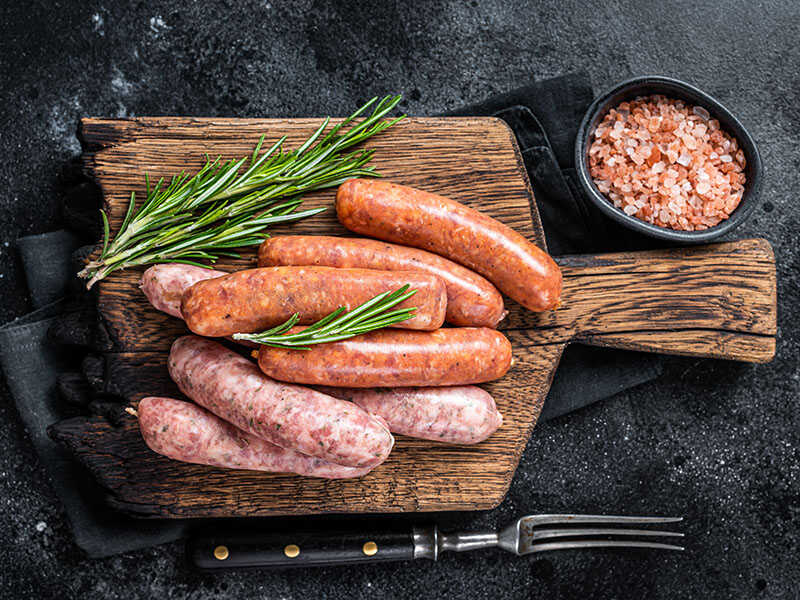 The traditional food of Mexico, made from fresh and raw ground meat, you can already expect that it will have the same nature with the ingredients.
It can only last for 4 hours at most if you leave it at room temperature, so you should keep fresh Chorizo in the fridge like any raw meat. Likewise, when cooking this, you'll need to look for signs of properly cooked Chorizo; otherwise, you're exposing yourself to food hazards from eating raw meat.
Can You Freeze Chorizo?
The answer would be yes and no, freezing can work well for fresh Chorizo but not so much for cured types.
If you want to store them for long-term usage then it's a yes, but if you just want to eat them quickly in the short term then you should not do it.
Especially for fully cured Chorizo, freezing can damage the texture of the meat, affect the aroma and flavor as a whole. So it's more likely that it won't taste the same when you take them out from the freezer.
It is recommended that you should consume Chorizo within a week after opening the package. And for short-term storage just putting it in the fridge is enough. Cured Chorizo can last for 90 days just at room temperature and at least 6 months in the fridge.
The Way To Preserve Chorizo?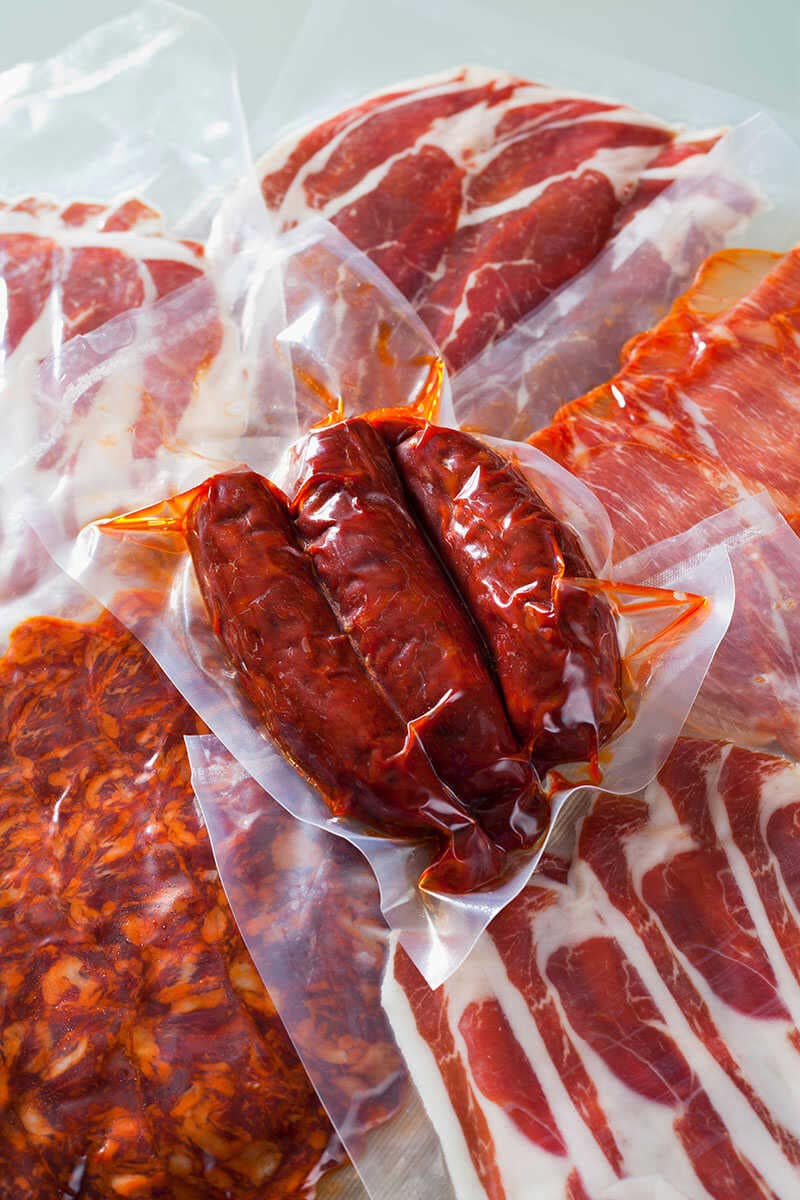 Now that you know freezing is not always the best choice. So what is the best way to preserve the Chorizo in case you want to keep a fairly large amount for the long term?
Luckily, Chorizo is a rather simple food to store and preserve. The methods to store it are also easy and do not require much effort.
What Is The Good Temperature For Chorizo?
Normally, with cured Chorizos, room temperature at about 20°C is enough for them to last for a long time. You don't really have to take any extensive measures for them.
But for fresh Chorizos, they are literally raw meat, so cool and freezing temperatures should be the best for them.
The cool temperature of the fridge is probably the only one that can fit the demands of all types of Chorizo.
Storing Methods
Different types of Chorizo will require different storage conditions, but to make it simple, most of them require the same thing: cool and dry.
This table here will show you some basic conditions to store Chorizos and how long they will last (2)
| Storage | Spanish Chorizo | Mexican Chorizo |
| --- | --- | --- |
| Room Temperature | About 3 months | 4 hours at most |
| Fridge | 6 - 9 months | About 2 weeks |
| Freezer | 12 months | 12 months |
| Best method | Room temperature | Fridge, Freezer |
Spanish Chorizo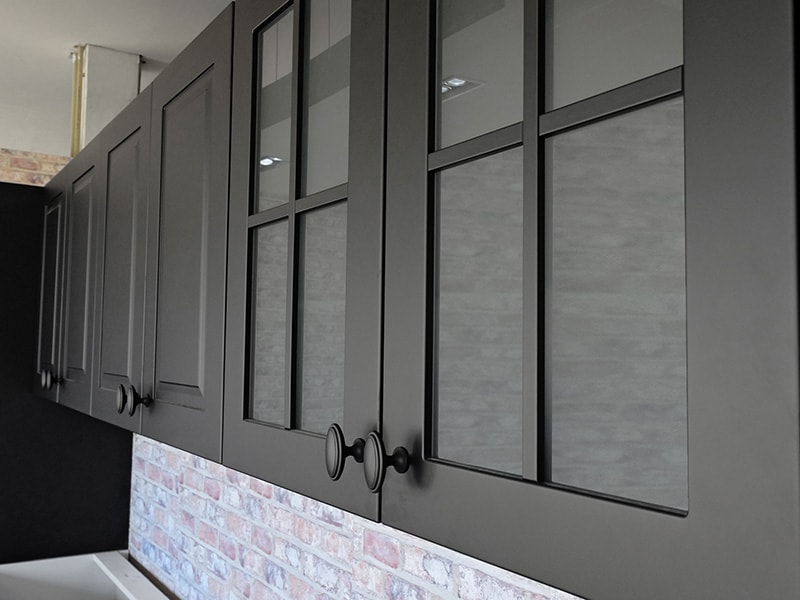 Since most of the notable recipes from Spain for Chorizos include cured meat, this means freezing is not a good option for them unless you have no other choices.
They are already pretty well preserved on their own, so you can just keep your Chorizo packages tightly sealed and put them somewhere dry and cool.
The kitchen cabinet, pantry, or cupboard should be some of the good places to keep your Chorizo safe. But, take note that you should only keep them in the package, if you have opened them, then you either consume them all or move them to the fridge.
Usually, you can store cured meat for 3 months without worrying about it going bad. While storing in the fridge will give a safer environment and extend the duration into 6 or 9 months.
Mexican Chorizo
Mexican Chorizo is fresh meat, which means it goes bad really quick at room temperature, only about 4 hours like most other meat.
So the obvious choice for it is in the fridge or freezing, fresh meat can be kept for 2 weeks in the fridge or up to 12 months in the freezer.
Also, please keep in mind that you have to leave it in the original casing or package, if you have sliced it open then it will reduce the duration to just about 1 week in the fridge.
How To Freeze Chorizo The Right Way?
The most important thing to know is that it's not a very good idea to freeze dry Chorizos. Since their moisture content is already very low, freezing will make them even drier and harder, thus impacting the quality.
And if you don't know how to freeze Chorizos correctly, you can end up ruining them. While it's quite easy to find best-matched substitutes for Chorizos, I'm certain that you don't want to ruin your delicious sausages. So, let's see what types of Chorizos are best for freezing.
The good types for freezing would be semi-cured and fresh Chorizo. But sometimes you can also freeze fully cured Chorizo if you want to store them for a longer time.
Just these simple steps will keep your Chorizo fresh and safe.
A Step By Step Guide For Freezing Chorizo
Freezing Chorizo is not a difficult task, you just need to follow these simple steps and it's all good.
Step 1: Tightly Seal
Put your Chorizos into plastic freezer storage bags, vacuum sealing them if possible for this is the most ideal.
Step 2: Wrap With Paper
Wrap them with paper towels, or newspaper will also work just fine, this is to preserve the moisture content and prevent them from getting too dried.
Step 3: Put All Of Them Into A Larger Container
If you have a quite large amount of Chorizo, you can place all your nicely wrapped Chorizo packages into a larger freezer bag or an airtight container for easy storing.
Step 4: Place Them In The Freezer
All that is left now is for you to put them into the freezer and they can last for 12 months.
Tips: Remember to note the date when you store them so that you can keep track of how much time has passed.
How To Defrost Chorizo?
Your already frozen Chorizos will now have a long life for you to slowly enjoy them. But what about when you want to thaw those Chorizos for usage? There are several ways for you to do this, and they also apply to most other kinds of frozen food.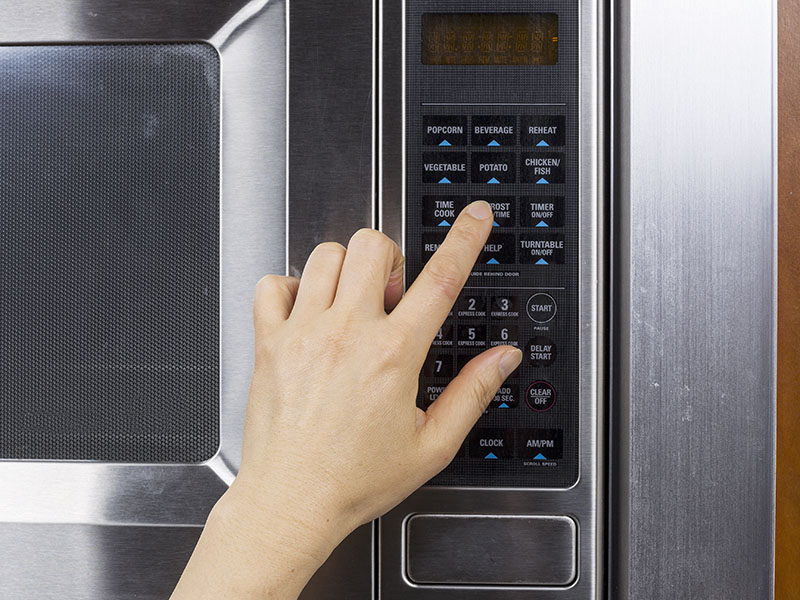 Using The Fridge
The easiest way, you just need to take the Chorizo out from the freezer then place it in the fridge, and it will slowly defrost. For how long it will take depends on the temperature of your fridge, but usually, it will take a day.
If you want to play it safe, this is the best method for you as it slowly raises the temperature, ensures that the quality won't be affected.
Cold Water
Another simple way and slightly faster is using cold water, place your Chorizo packages in a large container full of water. And you just have to leave them like that until they defrosted.
You can also follow these detailed steps:
Step 1: Take your Chorizos out of the freezer and put them in a plastic bag, seal it tight. If you already froze them in bags then you can just leave them like that.
Step 2: Place the Chorizo bag in a larger container filled with water.
Step 3: Change the water every 30 minutes.
Step 4: After an hour, the Chorizo should be ready.
Fridge and water are the two best methods for defrosting as they won't leave any damage or unwanted effect on the quality of Chorizo.
Tips: For every 0.0454kg of Chorizo will need an hour of this process.
Microwave
The fastest yet can be unreliable sometimes, put your Chorizos on a firm defrosting tray and onto the microwave plate and select defrosting mode on your microwave. Usually, it will take about 6-8 minutes for the Chorizos to heat up and thaw.
Keep your eye close on the process as it may accidentally cook the Chorizo due to overheating. If you are defrosting multiple Chorizos together, occasionally move them around and rearrange them so that they can be defrosted evenly.
Now that your Chorizos have heated up properly, it's time to pair the sausages with some delectable side dishes. Trust me, by whipping up some quick accompanying food for sausages, your Chorizos will taste as good as if they were freshly made.
These defrosting tips will help you greatly in the kitchen.
How To Tell If Chorizo Has Gone Bad?
Even if you have stored your Chorizo properly, sometimes accidents can still happen. For example, like when you completely forgot about the date or how long it has been there. In this situation, you will have to know whether the Chorizo is still edible or not.
The simple way to notice if Chorizo has gone bad is by the looks and smell of it. If there are notable changes in color together with a sharp and off-odor then it's already spoiled and needs to be discarded.
However, fully cured Chorizo can often get white mold on the skin. It's a totally harmless penicillin species, in fact, it's a welcome sign because it will help fend off bad bacteria. You don't have to worry about it, and you can wipe it off with a cloth and a bit of olive oil.
FAQs
In case you are still concerned about your Chorizos and their storage, this section will provide you with some more information that you may find useful.
Fresh And Cool Are The Key
From now on, whenever you bring home a new batch of Chorizos, you have already known the best ways to keep them safe and sound. Moderation is the most important thing, going too cold may be good for some but not for others.
If you find this article helpful, please feel free to share it with your friends and everyone. Together you can discover even more interesting things about Chorizos and what to do with them.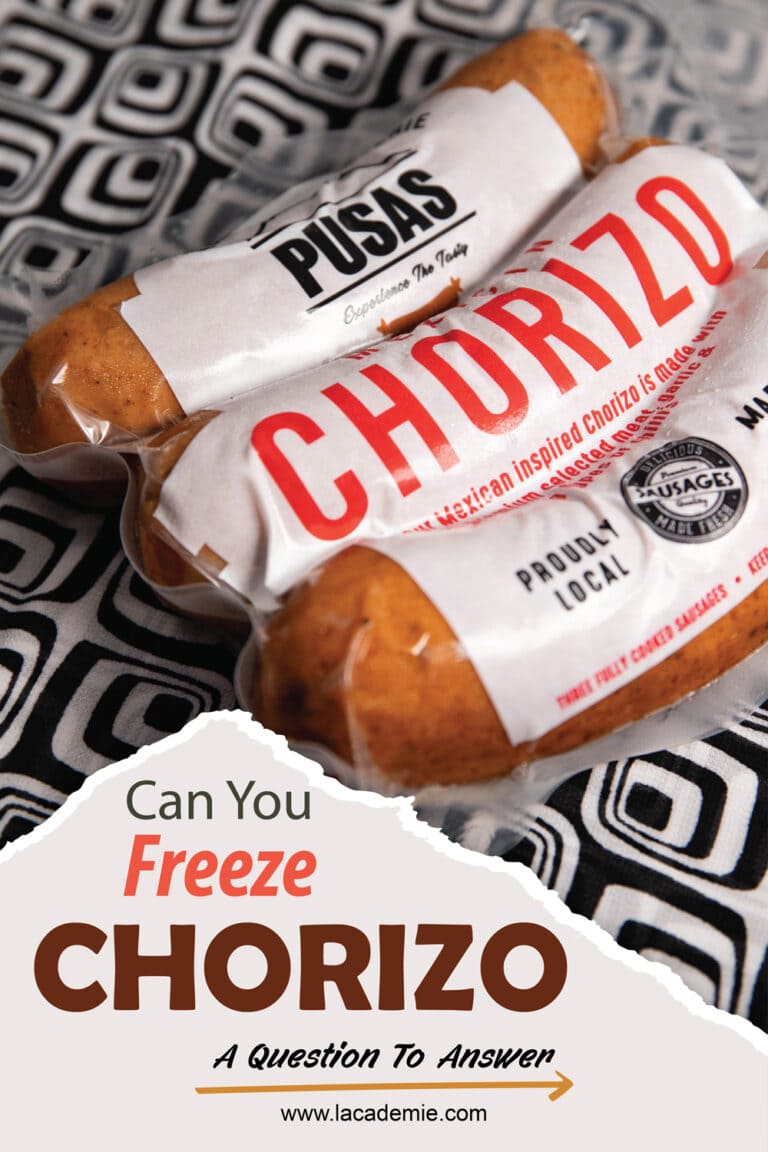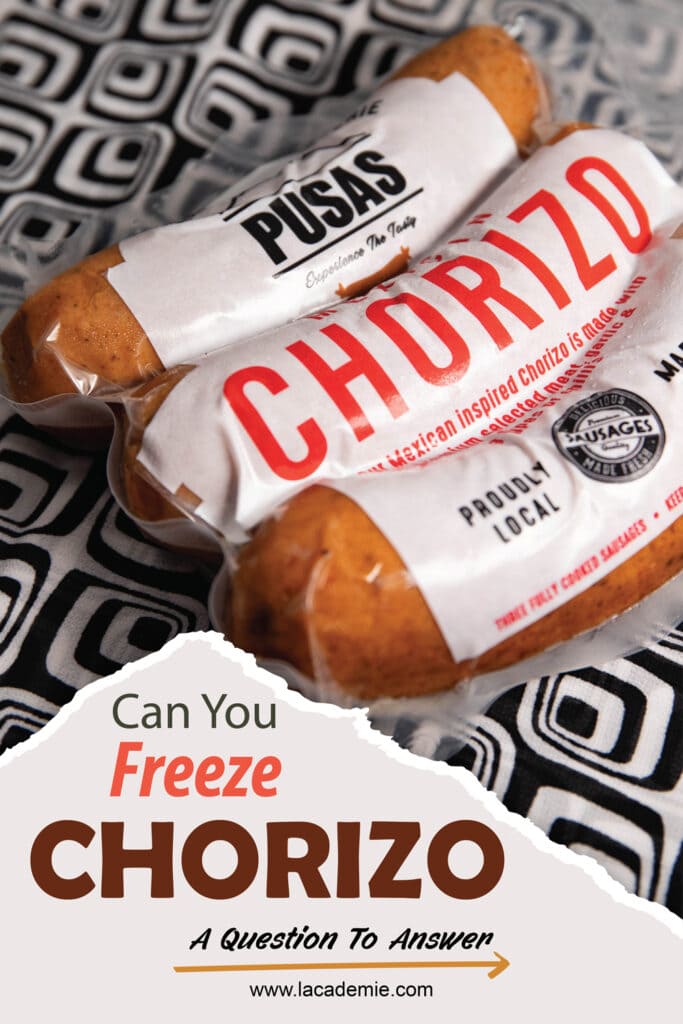 References
En.wikipedia.org. 2022. Chorizo – Wikipedia.
Stilltasty.com. 2022. How Long Does Unopened Chorizo Sausage Last?.