As a member of the sausage family, for a chorizo substitute, people would think of another kind of sausage, or bacon, its close relative. Although they are not wrong, there are still many more for you to choose from.
While the substitute can't completely replace the famous flavor of chorizo, the result still won't disappoint you. You just need to have a look at this article.
If you ever forget the maximum duration chorizo can last in the fridge, causing your chorizo to expire, don't despair. There are several chorizo substitutes that you can go for depending on your needs and preferences. Let's go check them out!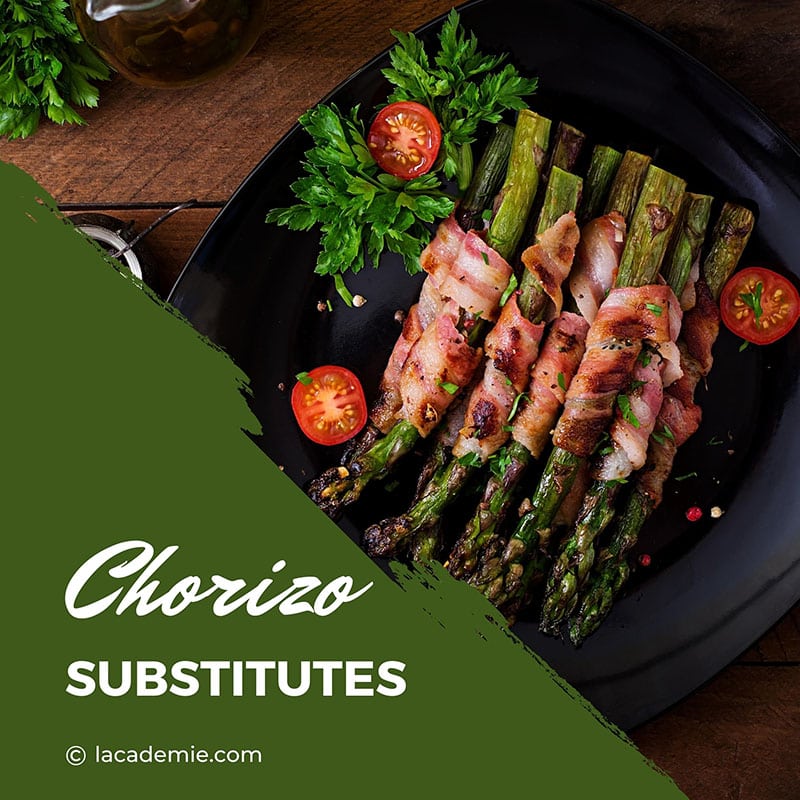 Chorizo, A One Of A Kind Sausage
Chorizo is a flavorful kind of sausage with a spicy taste, originally from Spain, then spread to Mexico and all over the world. And as they travel around the world, the members of the chorizo family just drastically increase. (1)
Usually, people separate chorizo into two main types because of their major influences: Spanish Chorizo and Mexican Chorizo.
The taste and aroma will be different greatly depending on which type it is
A Flavorful Feast
In order to know what is best to replace chorizo, you need to know about its taste. The general taste can be summed up as spicy, salty, strong, sometimes mild.
And for each type of chorizo, the flavor will also change significantly.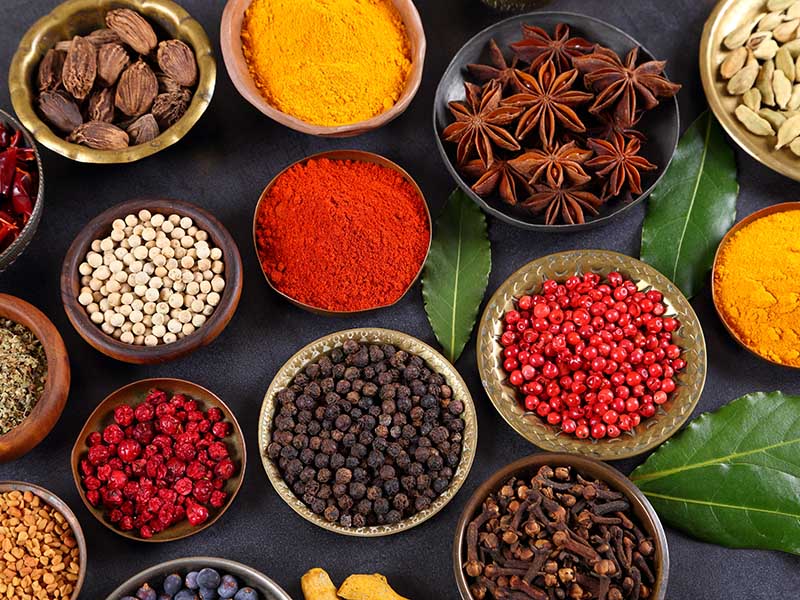 Spanish Chorizo
Mostly fully cured and semi-cured, with pimenton paprika as main seasonings added by white wine. They have a notable smoky fragrant and salty flavor.
The combination of various types of seasonings is what makes the unique flavor of Spanish chorizo. Intense and strong are their signature taste, perfectly mixing together to form a remarkable flavor that you won't forget.
Mexican Chorizo
Fresh and uncured are the special traits of Mexican chorizo. Seasoned with chili pepper and vinegar, they are spicier, stronger than the Spanish Chorizo counterpart in general.
Made from fresh ground pork and pork fat, it is a fact that Mexican chorizo is known to be very juicy and soft.
The flavor of it is really straightforward. Hot and intense heat will assault you as soon as you put it in your mouth. The sharp and sour taste of vinegar is a welcome addition that goes very well with the spicy and salty flavor of the meat.
Best Substitutes For Chorizo
You have learned the basic taste of chorizo, so now you know what to expect from these reserves. There's one thing you must accept, that a substitute, no matter how good it is, can't truly take over the chorizo.
With that in mind, the best you can find are those that are closest to the original while still having their own unique features.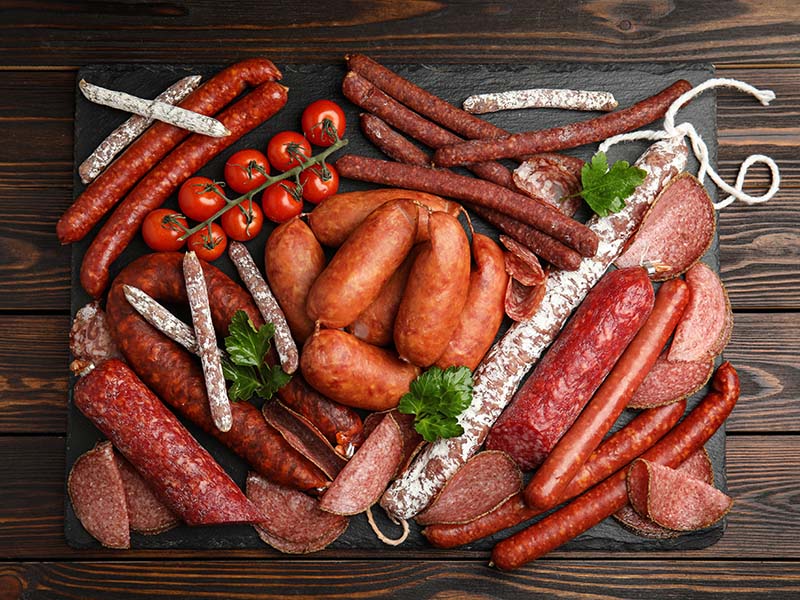 | Chorizo Substitutes | Best to replace | Key Characteristics |
| --- | --- | --- |
| Pepperoni | Spanish fully cured chorizo | Can replace Spanish chorizo in the same amount, but keep in mind that it is slightly spicier. |
| Chourico | Spanish fully cured chorizo | Deeper flavor, stronger in taste, require a lesser amount to replace chorizo |
| Linguica | Spanish fully cured chorizo | Slightly spicier than Spanish chorizo, require a lesser amount to replace chorizo |
| Ground Pork | Can be a substitute for both | Depends on the spices, add more pork fat to replace Mexican chorizo or more paprika for Spanish chorizo. |
| Italian Sausage | Can be a substitute for both | Depends on the ingredients but is usually lighter in flavor and less spicy. |
| Andouille | Spanish fully cured chorizo | Has a sharp and very smoky taste, need to adjust accordingly to your preferences. |
| Kielbasa | Spanish fully cured chorizo | Usually lacks the smoky flavor, but can replace Spanish chorizo by the same amount. |
| Cured Meat | Spanish fully cured Chorizo | Depends on the ingredients, lighter in flavor |
| Bacon | Spanish semi-cured chorizo | Lighter in flavor, need to add paprika for better replacing. |
| Minced Meat | Mexican chorizo | Depends on the spices |
| Eggs Vegan Chorizo | Mexican Chorizo | Nonfat, can be smoky depending on the spices |
| Soy-based Chorizo | Mostly for Mexican Chorizo | Nonfat, can be slightly sweet, nearly has the same flavor with the original |
| Plant-based Vegan Chorizo | Mostly for Spanish chorizo | Nonfat, less smoky |
| Quinoa Chorizo | Mexican chorizo | Nonfat, milder |
| Homemade Chorizo | Depends on the recipe | Depends on the ingredients |
Meat-Based Substitutes
Since the Spanish have brought chorizo to everywhere they went around the world, it's not hard to find some of its cousins in many places.
Their flavor can be different from one another, but if you pay attention to the ingredients on the package, it should not be too hard to find one that suits your preferences. These are some notable representatives.
Pepperoni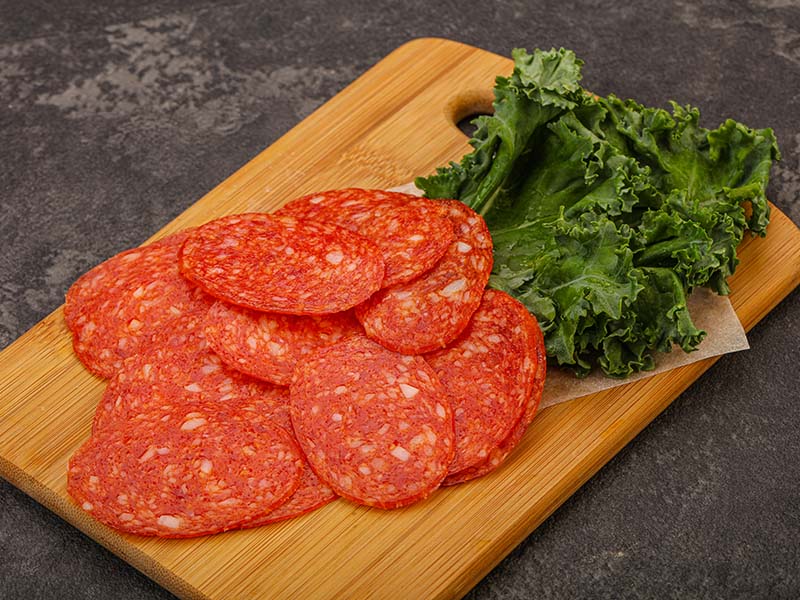 This is probably the best replacement in terms of recipes because it includes paprika as one of the main ingredients. Also fully cured just like the original, they maintain most of the main qualities like the smoky scent, spicy and salty.
Apart from pork, they also add beef into the ingredients and chili pepper beside paprika, so the texture is somehow softer and easier to slice. Because of the additional spices, pepperoni tends to be spicier than Spanish chorizo.
You can replace Spanish Chorizo with pepperoni with the same amount but have to pay attention to the difference in spiciness.
Chourico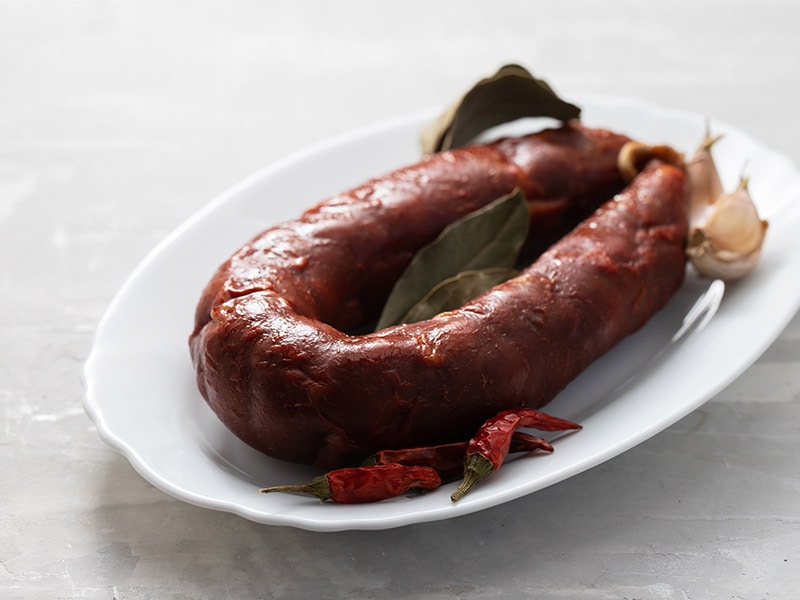 It is also known as Portuguese chorizo, one of the closest alternatives you can find, so close that they sometimes can be considered a variant of chorizo.
The appearance is very similar to the Spanish chorizo, even using the same ingredients like pork, paprika, and garlic. It is fully cured and no less flavorful than the original, but there are still some differences between them.
Since chourico has more spices and seasonings than Spanish chorizo, it usually has a deeper wine flavor, is stronger in taste, and the spiciness level is not the same.
Thus, you may need to add a lesser amount of chourico whenever you want to use it as replacement for a recipe that requires chorizo.
Linguica
Another representative from Portugal, Linguica is a type of sausage made from pork, seasoned with paprika, pepper, oregano, and garlic.
It has a typical garlicky flavor since garlic is one of the main ingredients. It can be spicier or milder compared to Spanish chorizo. Make sure you cook Linguica properly before eating.
Linguica is generally made from the shoulder part of the pig, which gives it a meaty and tender taste. Due to the differences in spices, when you want to cook a recipe that requires Spanish chorizo, you should add a lesser amount of Linguica for substitution.
Linguica, the promising candidate for substitutes.
Ground Pork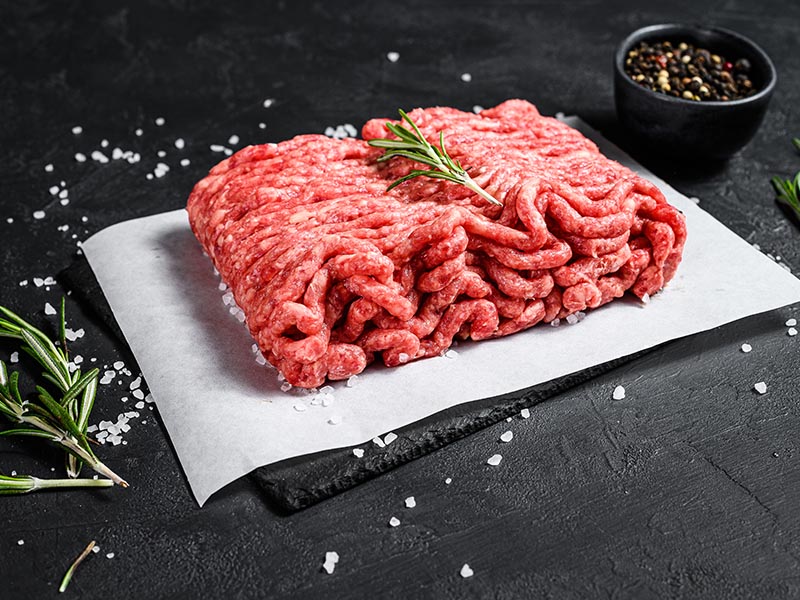 It's the truth, Mexican Chorizo is literally ground pork mixed with chili pepper and spices. So while pork is the best choice, you can easily supersede it with any other kind of meat available to you.
You can use the indications that Chorizo is done to prepare this substitute. This will allow your ground pork to achieve the closest in flavor and texture to cooked Mexican Chorizo.
Adding a little pork fat and chili pepper will help you replicate the flavor of Chorizo easier. For Spanish Chorizo, you have to add paprika and oil to replace that smoky flavor.
Italian Sausage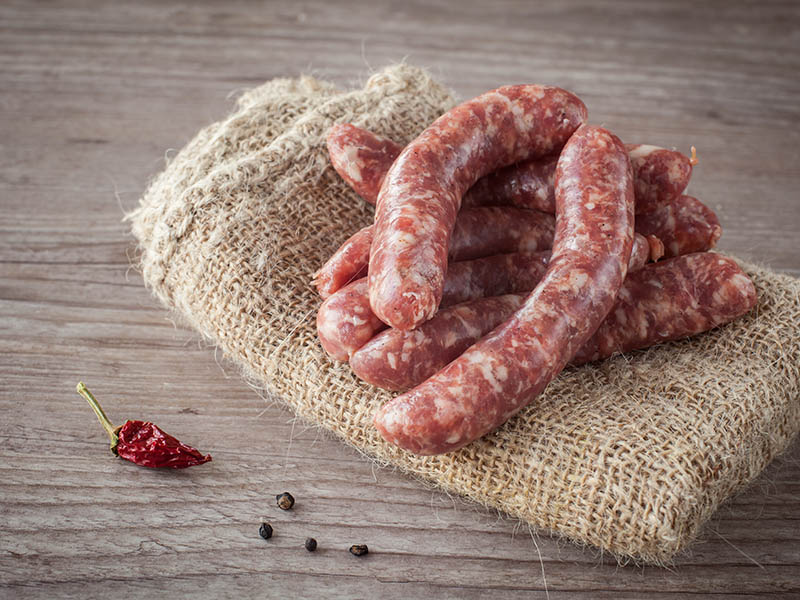 Those who are from the same family always resemble each other. As chorizo is a type of sausage, it's just natural for you to find its replacement in the main family.
One of the best candidates should be Italian Sausage because it shares many similarities in flavor. Made from pork or other types of meats with 3 variants of mild, sweet, and hot. It can fill many of the demands, just like Spanish chorizo.
Thanks to garlic and fennel seed, it has a sharp and meaty taste, which chefs utilize skillfully to make many mouth-watering Italian sausage dishes. With extra pepper and chili pepper, it can be as strong as Spanish Chorizo when it is required to.
Andouille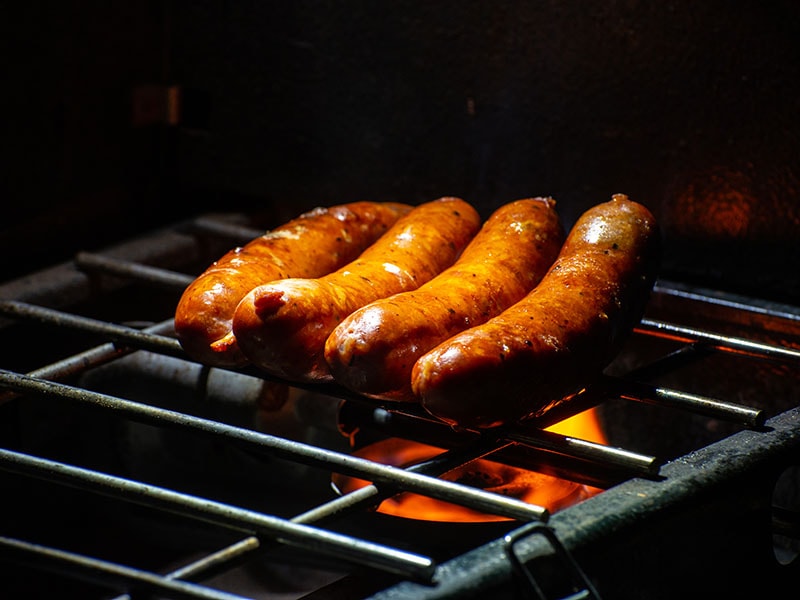 This is another type of sausage made from ground pork and shares many ingredients with Spanish Chorizo. Andouille is bigger in size compared to traditional sausage and has a unique sharp taste together with a smoky flavor.
Its taste is pretty distinctive from other sausages and can be used to replace Spanish Chorizo. You should adjust the amount accordingly to your taste since its taste is quite sharp and very smoky.
Kielbasa
Kielbasa is a type of sausage famous as a street food in Poland. You can find many similarities between Kielbasa and Spanish Chorizo since both are fully cooked and made from pork.
They have slightly different flavors. Kielbasa is usually spiced with garlic, allspice, salt, and pepper. Thus it lacks the smoky flavor of a true Spanish Chorizo.
However, some brands have offered a smoked version of Kielbasa, so you can look out for them to make a proper replacement. Generally, you can use the same quantity of Kielbasa to replace when a recipe calls for Spanish Chorizo.
Cured Meat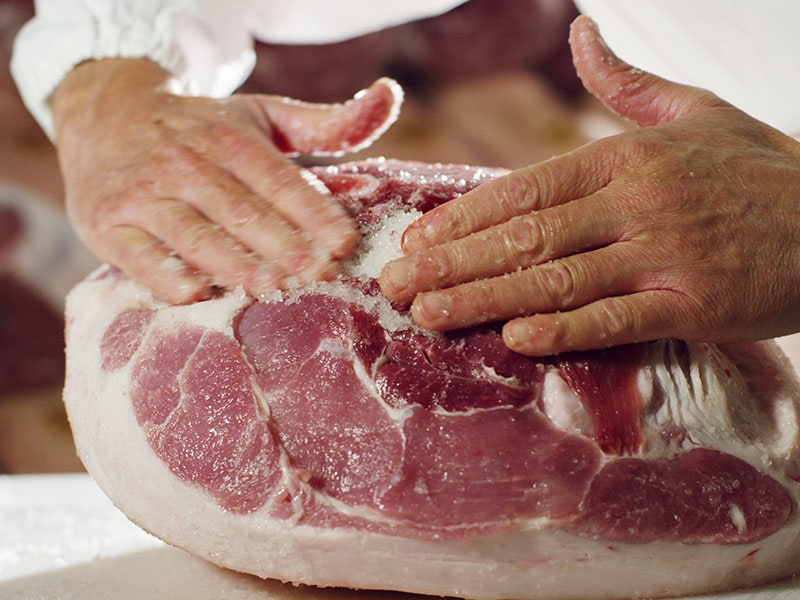 Cure meat is the very original of chorizo and sausage as a whole. The procession of salting, drying, and aging of meat has long been a tradition; you won't find any other food that is close to them.
Most of the cured meat has a deep flavor, smoky fragrance, and soft texture as their traits. It won't be the same as chorizo, but by having the same making methods, you can still grasp a general idea of how chorizo tastes in them.
Bacon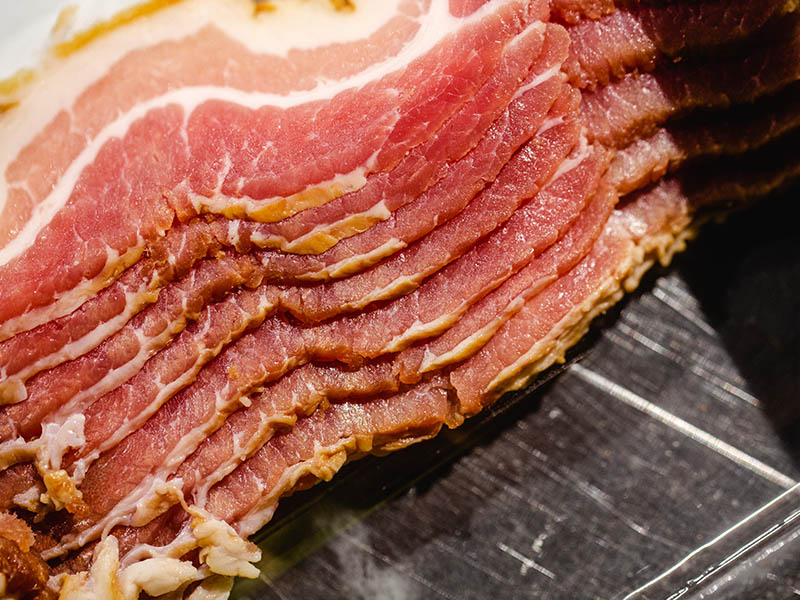 Bacon is one of the easiest options to find. If you are too busy, or it's just too hard for you to find a good alternative, then bacon is the one for you.
Regularly made from pork, beef, or chicken with a salty, meaty taste, and the smoking process gives it another layer of flavor. Bacon is a good alternative when you need them for any recipes that require chorizo.
Keep in mind that for bacon you will need to cook them properly since their curing and smoking process is done in a short time and not enough to fully cook them.
Minced Meat
This is your option when you want to replace Mexican Chorizo. If you can't stand the heavy and intense heat of the original Mexican flavor, you can consider changing it yourself.
Soft and fresh meat, be it of any kind, can be the ingredients; it does not specifically have to be pork. Seasonings with the right flavor, and you can already have a self-made chorizo dish to enjoy.
It's also very easy to pair with other kinds of foods since it's not that much different from your typical daily meat dish.
Vegan Substitutes
An unusual choice but turns out surprisingly good. Made with plant-based ingredients or eggs, added by chili pepper and vinegar. This healthy and vegan-friendly chorizo tastes almost as good as the original.
Usually, Mexico is the expert on this type of chorizo; you can find plenty of them in many places in the country.
Eggs Vegan Chorizo
Flax eggs help bind the ingredients together and form them into shape, while chili pepper and paprika add to chorizo's flavor. You will be amazed by how good and flavorful it is, just like a true chorizo sausage.
Spicy, savory, and soft is what you can find when trying this chorizo. If you are a vegan and struggle to find what to eat, this should be your best friend.
Soy-based chorizos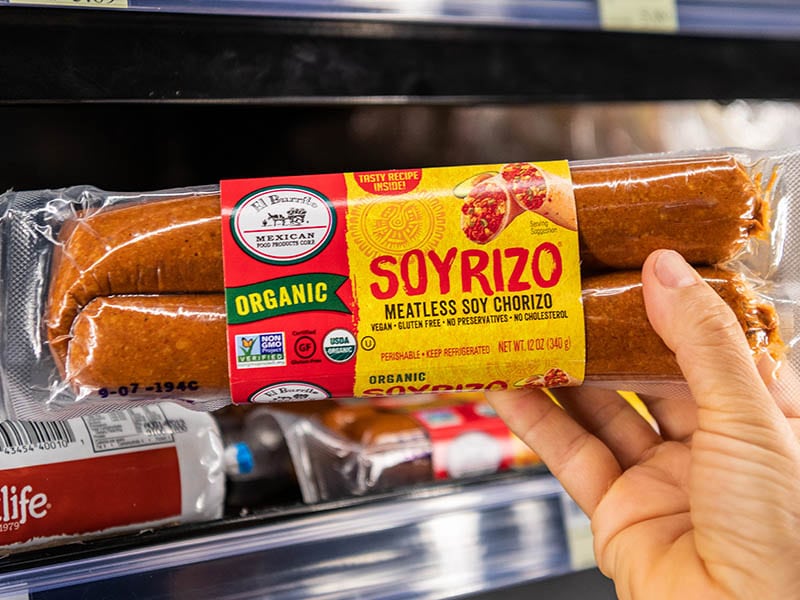 This soy-based product is the simplest and most common version you can find anywhere. Mostly made from soy, oil, seasoned with paprika, garlic, pepper, to become tasty, spicy chorizo that can satisfy even non-vegan consumers.
Some variants are made by breaking up the tofu until it becomes crumbly in texture. Then it will be added with spices like paprika, chili pepper, vinegar, maple syrup.
All of them mixed together and became a balanced and unforgettable flavor of spicy and sweet that is easy to enjoy for everyone.
Plant-based Vegan Chorizo
Soy, pea, and other veggies are the main ingredients of this chorizo. Completely free of fat while still providing enough nutrients and maintaining the special flavor of chorizo.
For this chorizo to reach its best quality, various seasonings like chili pepper, tomato paste, garlic, and even the smoked Spanish paprika were mixed together. The result is a remarkable flavor that you can hardly find in any vegan dishes.
Quinoa Chorizo
Quinoa is also a good ingredient for vegan chorizo, especially those with red or tan color. After cooking, the quinoa will be mixed with chili pepper, vinegar, garlic, and other spices, then stirred together into a mixture.
When the chorizos are done, you can use them in any recipes or dishes that require chorizo and be surprised by how similar they are to the real one.
Chickpeas
This is also a good vegan alternative for Spanish chorizo. You can make them at home or use canned chickpeas; both are just fine. They work quite similarly to soy as a good stand-in. If carefully cooked, they will taste almost just like the original.
For flavors, you can add smoked paprika to replicate the taste of Spanish chorizo. You can also add grilled red pepper for some extra flavor and bring it closer to the
Healthy, nonfat, and delicious; you should not take chickpeas lightly
Homemade Chorizo
If it's too difficult for you to find a suitable replacement, then you can consider trying to make one yourself right at home. The ingredients can be different, but with the right choices, the gap is actually not that big.
It is quite tricky to make this traditional food of Spain because of the curing process, but with a little effort, you can manage it. The hard part is to find the Spanish flavor that usually comes with it.
Luckily most of those flavors can also be replaced by your local ingredients, like chili pepper for paprika, vinegar for white wine. It's hard to get the smoky fragrance of Spanish pimenton, but the taste should not be too different.
You can also make Spanish Chorizo if you try.
Because it's not difficult to make a Mexican Chorizo, in case you can't find it anywhere, then you can always try to make it yourself.
Ground pork, chili pepper, vinegar, salt, pepper, and paprika if you have it. Just with those simple ingredients, you have already replicated over half of the famous Mexican chorizo.
All you need is a good recipe to follow, and the rest depends on how skillful you are. You can even make a vegan version of it for a change if you are interested.
If you can't find Mexican Chorizo, then you can just simply make it at home.
FAQs
As you can see, there are plenty of options for you to choose as an alternative. If you still have some doubts in your mind, here are some more facts about them for you:
Make Your Best Choice
With the number of food available, there's just so much more variety for what choice you have and not only limited to this article alone. You may even find yourself a good substitute in the most unexpected way.
So don't hesitate and try to experience as many new things as possible, and one day you will see your kitchen has become much more diverse than it's used to.
Also, please share this article together with your opinion about what's the best substitute for chorizo so the list can be even more complete.
Nutrition Facts
6 servings per container
---
Amount Per ServingCalories128
% Daily Value *
Total Fat 4.1g

7

%
Cholesterol 57mg

19

%
Sodium 714mg

30

%
Potassium 344mg

10

%
Total Carbohydrate 1g

1

%

Dietary Fiber 0.3g

0

%
Sugars 0.2g

Protein 20g

40

%
---
* The % Daily Value tells you how much a nutrient in a serving of food contributes to a daily diet. 2,000 calories a day is used for general nutrition advice.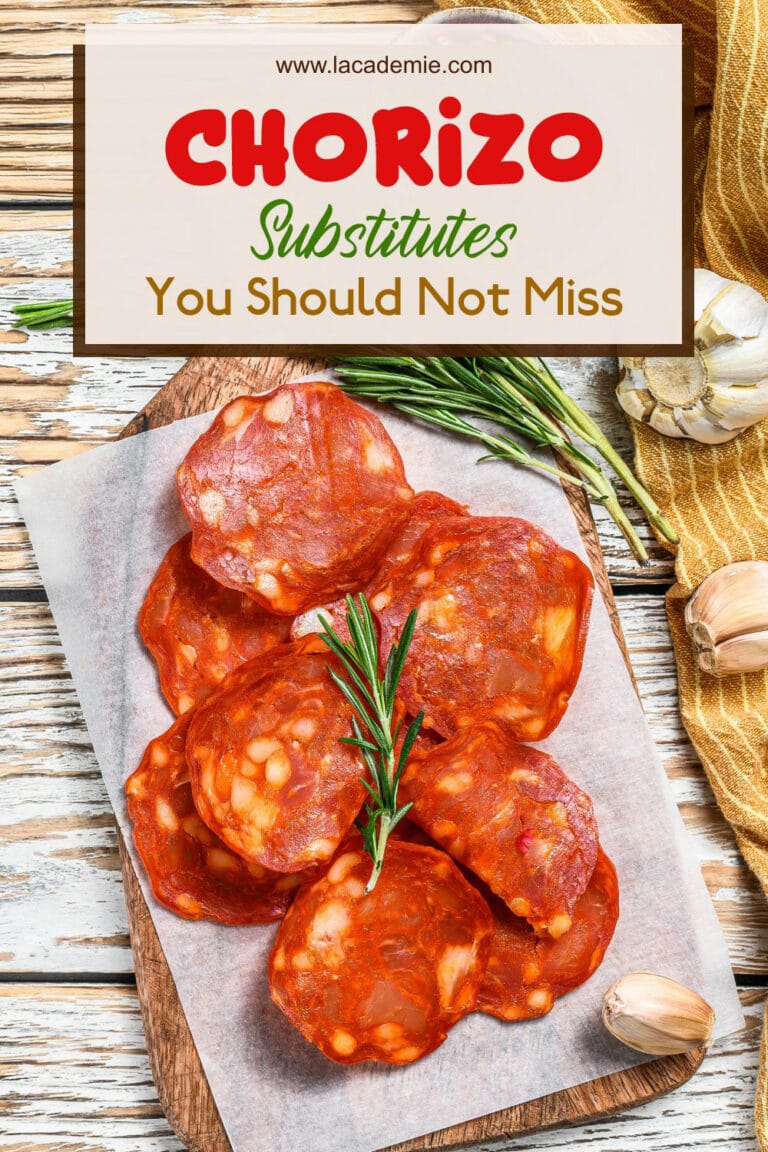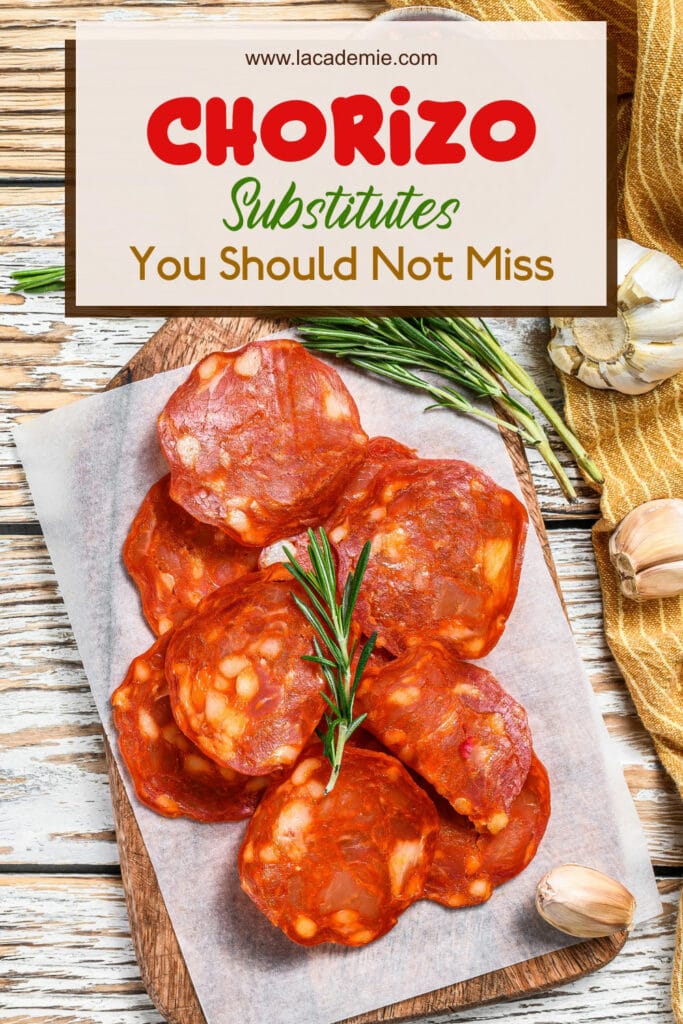 References
En.wikipedia.org. 2022. Chorizo – Wikipedia.