You must have heard about the famous chorizo, but what does chorizo taste like? It is something that you still have yet to know. This can be tricky if you need some replacements for chorizo. How can you find a chorizo substitute if you don't even know what it tastes like in the first place?
If that makes you curious, then look no further. This article will help you discover this mystery of the taste, from the types of chorizo to their differences.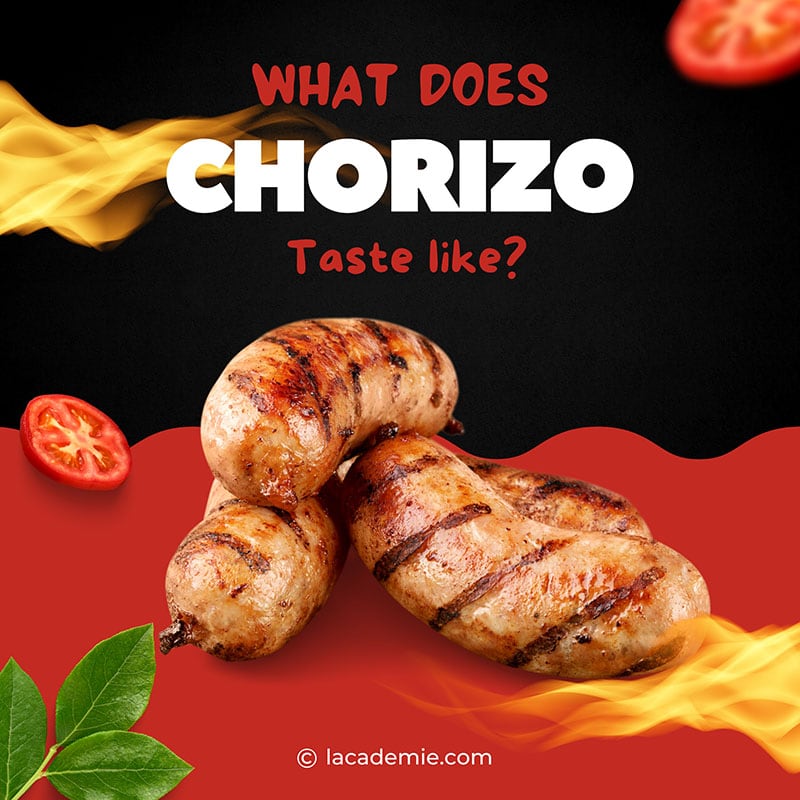 Some Facts About Chorizo
First thing first, you should know some basics about chorizos, they are a famous kind of sausage but different in the way of making and flavor.
They have a much wider range of flavors, spicier, and are heavier seasoned. Their main ingredient is pork, added by multiple seasonings and spices.
Some of the notable seasonings are paprika and chili pepper; they are the ones that make the difference between chorizo and other types of sausage.
When it comes to the best chorizo storage method, you'll need to look at what type of chorizo it is. For instance, the maximum time refrigerated chorizo can last usually varies from 1 week up to 6 months depending on the chorizo type. Now, let's learn how many types of chorizo there are.
There are two major types of chorizo in general, which are Spanish Chorizo and Mexican Chorizo, depending on which types the taste can be various.
In terms of processing methods, they can be divided into three categories: fully cured, semi-cured, and fresh. (1)
Fully cured is the type of chorizo that has gone through several stages of processing like salting, drying, and smoking. It is a fully cooked and ready-to-eat kind of food.
Semi-cured is fresh chorizo that has been fermented and smoked but not dried, which helps it to maintain the softness like that of normal sausage. But you will need to cook them before consuming them.
Fresh chorizo is just like the name, made from fresh ground pork mixed with seasonings and stuffed into a casing. Mexican chorizo is famous for this making method, and it still needs to be cooked before eating.
The Flavor Of Chorizo Based On Origin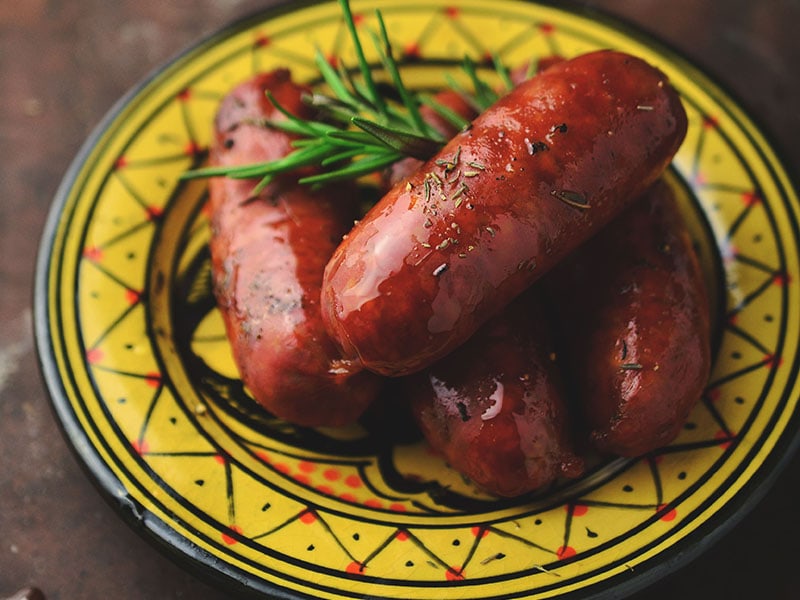 Yes, there are many types of them other than the two majors, but for the tastes, they all have the same basis: spicy, salty, and strong, sometimes sweet or mild.
To keep it simple, they can be separated into two main types with the addition of some modifications around the world.
Spanish Chorizo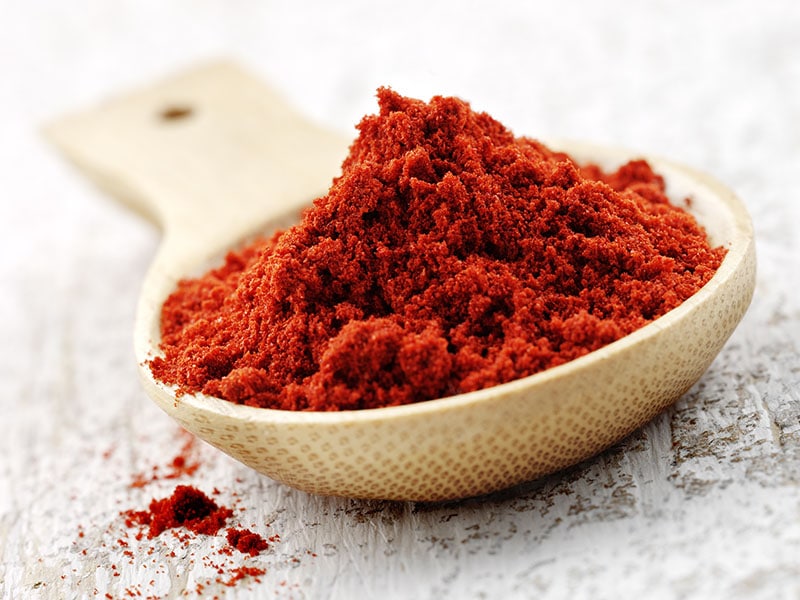 Spanish chorizo is mostly fully cured and semi-cured; it uses paprika as the seasoning, with white wine as an addition. There are some key points about its flavors:
Pimenton, a special kind of smoked paprika, is what makes it unique and must always be included in the ingredients.
Their taste is intense and strong, depending on the spices.
The smoky flavor is one of their signatures, thanks to the smoking process and the pimenton.
They can be sweet, also depending on which type of paprika is in use.
Mexican Chorizo
Fresh and raw are the specialties of Mexican Chorizo; it's usually uncured and needs to be cooked before eating, which requires you to know the indications of cooked Chorizo. The main flavor is chili pepper and vinegar; here are some basic things about what they will bring you:
Much softer than cured chorizos but spicier due to the pepper flake made from native chili pepper.
Because they don't go through the curing process, usually, they don't have a smoky flavor like that of Spanish chorizo.
They have a strong and hot vibe that kicks in right at the first bite.
Due to chorizos usually being so heavily seasoned, there's little you can add when cooking them; the taste is already strong enough on its own.
They have vegetarian versions.
You should know which types of chorizo is the best for you
Other Chorizos
Other than the two pillars, there are many more different types and variants of chorizo from all over the world.
For example, Portuguese chorizo, also known as Chourico, is the Portuguese version of Spanish chorizo. People in this country often combine this sausage with bread to make Pão com Chouriço – a famous Portuguese street food.
While sharing many same ingredients with the original, Chourico still has some differences like it is spicier, using more seasonings, some of them not Spanish.
Colombian chorizo is the mildest one; its taste is rather balanced and gentle compared to the two original.
The Uruguayan's take on chorizo is also worth trying. It features ⅓ pork and ⅔ beef. Instead of getting smoked or dried, this delicious Uruguayan dish is usually slow-cooked on embers. The resulting juicy sausage will then become a vital ingredient for making Choripán, aka chorio hot dogs.
But for most of them, the core is still based on the spirit of Spanish and Mexican chorizo. So while there can be some change over here and there, the flavor and taste all revolve around those two.
The Flavor Depends On How They Are Made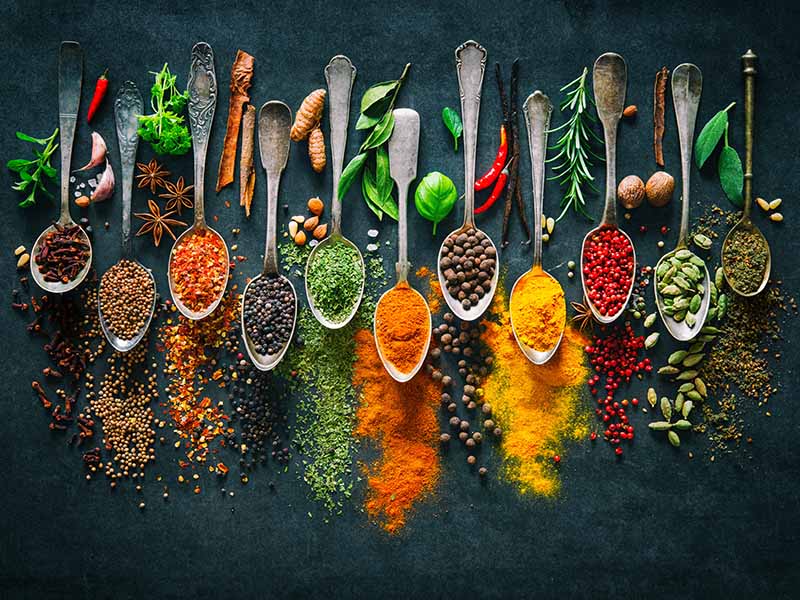 Apart from some small variants, the categories for chorizo are still summed up into the three types based on how they are made: fully cured, semi-cured, and fresh. And the flavor of chorizo greatly depends on which types it belongs to.
They served as the sources for all the chorizos in the world. Typically any of the chorizos will fall into one of those three types.
There are some specific differences between the three, noticeable are the ones mentioned in this table. Any chorizos from the same categories will mostly share those features regardless of where they come from.
| Main Features | Fully cured | Semi-cured | Fresh |
| --- | --- | --- | --- |
| Texture | Hard and firm | Soft | Soft, loose |
| Taste | Smoky, salty, intense aroma, sometimes sweet. | Strong, salty, intense aroma | Spicy, hot |
| Origin | Spain | Spain | Mexico |
| Main flavor | Paprika/pimenton | Paprika/pimenton | Chili pepper, vinegar |
| Level of spicy | High or mild | High or mild | Very high |
Fully Cured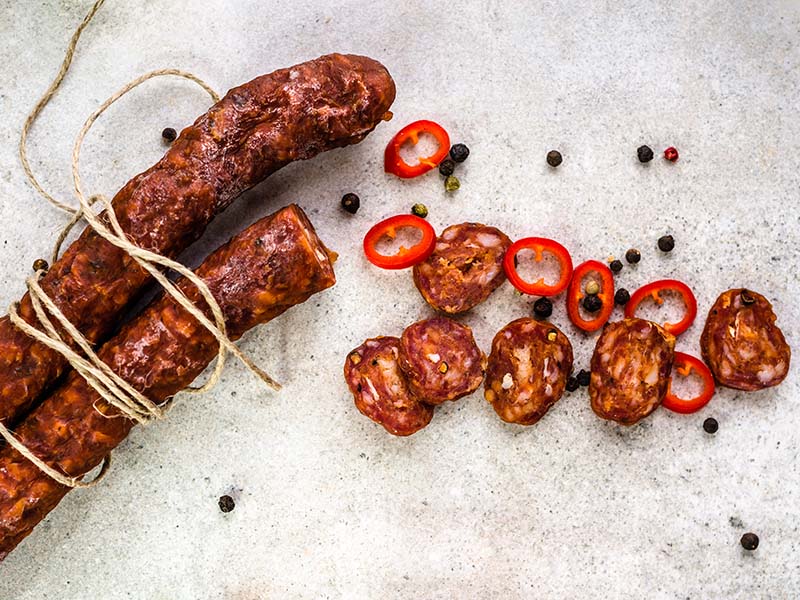 This type of chorizos has already gone through several processing stages, which are curing, drying, and, most of the time, smoking. So they are already in a preserved condition with a distinctive smoky flavor.
Due to the multiple uses of seasoning and spices, they have a strong aroma that will surprise many people when they try cured chorizo for the first time.
After the first shock, you will soon feel the extraordinary taste of them, salty and intense but come with a unique flavor that you have never tasted before thanks to the pimenton.
The taste of Spanish chorizo is a perfect harmony of all the ingredients mixing together.
Other countries will try to replace the pimenton since it's difficult to import from Spain. But it's not easy to completely substitute its unique taste.
Furthermore, they can taste sweet since paprika also has a sweet variant, which is quite unusual for a sausage, but this is also one of their specialties.
Semi-cured
Also a part of the Spanish family, they share many similarities with the fully cured chorizo, except the drying process. This means that they won't be well preserved like fully cured, but in exchange, this helps them to maintain their softness.
Unlike the hard and firm fully cured, semi-cured chorizo is fermented; this adds a slight acidic scent to it while extending its shelf life.
Without the drying step, semi-cured chorizo can have both the soft and fresh texture of ordinary sausage together with the remarkable flavor of chorizos. You can say that it's the best of both worlds.
Fresh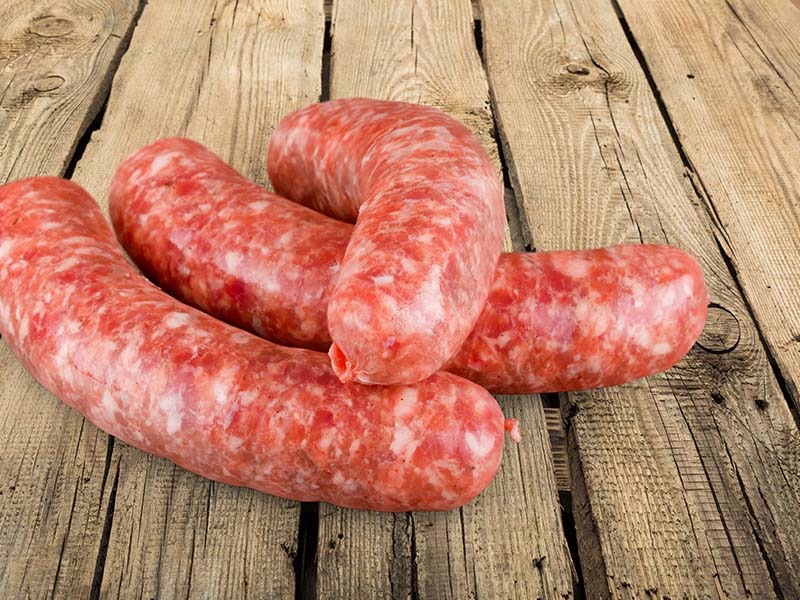 Fresh chorizo is the pride of Mexican cuisine, strong in taste, even spicier than Spanish chorizo and most other types of chorizo.
Since the Mexicans love spicy foods, they added a lot of chili pepper to their chorizo. No matter what region they're from, this ingredient is a must for them.
Mexican chorizo is basically fresh ground meat, and sometimes pork fat can be added to the ingredients. They are juicier, fattier, and much softer than the fully cured dried cousin from Spain, but opposite to the softness, they have their own strong points.
As soon as you take the first bite, a powerful flavor of chili pepper will overwhelm your senses. The warm hot feeling will spread through your mouth like fire, accompanied by a slightly tangy taste of vinegar.
Some Honorable Mentions You Should Not Ignore
Although the major types will always take the lead, there are some other notable names you should know since their tastes are also amazing enough to make a stand on their own.
Chorizo Iberico
Probably the best of Spanish chorizo and also the most expensive, with the main ingredient include Iberian pork, one of the finest pork in the world.
Thanks to the Iberian black pigs, a traditional breed that is native to the Iberian Peninsula, and their acorn diet. This chorizo has an unrivaled and specific flavor that can't be replaced with anything. (2)
Synthesized with premium spices and herbs, Chorizo Iberico is no doubt the very definition of high quality.
Flavorful, juicier, more tender than anyone are what make Iberian pork stand at the top.
Chorizo Cantimpalo
A classic from Spanish, fully cured and dried, seasonings by paprika. This chorizo is proof of the traditional sausage culture of Spain.
Much different from many other Spanish types, it has a more lenient flavor, is not too spicy, easy to eat, and suitable for everybody.
Chorizo Verde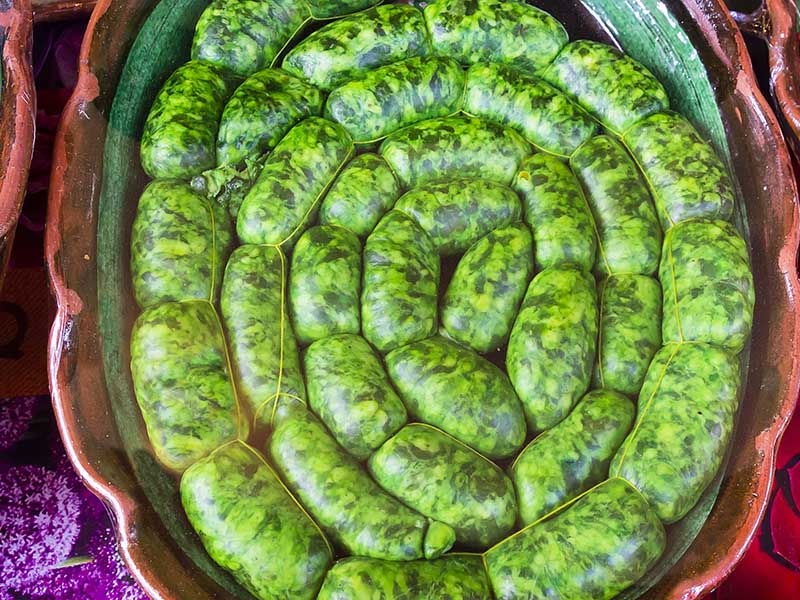 Or green chorizo, as it's usually called, is a variant from the fresh Mexican chorizo. Made from ground pork, green pepper, green tomato, all of them give the chorizo its unique green color.
Spicy and slightly more flavorful than the typical red Mexican chorizo, if you want something special, it's worth giving this emerald chorizo a try.
Chorizo Reco
Fully cured type of chorizo from Mexico, you can think of this as a Spanish version of the Mexican chorizo.
Chorizo Reco is made from pork, natural sea salt, mild paprika, and garlic. It is a perfect mix of the two types, strong seasoning like the Spanish chorizo but still tolerant enough to not meddle with the Mexican part.
Vegetarian Chorizo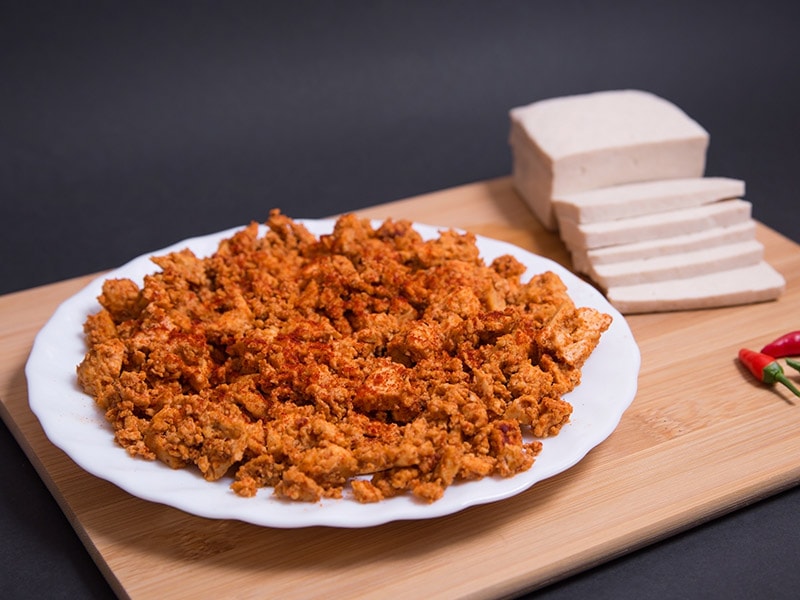 A somehow special variant that goes against the tradition of chorizo, but nonetheless still as great. Usually, Mexico is the expert for this type of chorizo.
Made from soybean to be vegan-friendly, it manages to adapt to the demand and yet still upholds the spirit of chorizo with the spices and seasoning.
One of the biggest advantages of vegetarian chorizo is that while sacrificing the meat part, it can maintain most of the original flavor. And that's already enough to make it more flavorful than many vegetarian foods.
Still the same flavor with chili pepper and vinegar, now with the nonfat and healthy soybeans and can be adjusted to be mild or spicy for the preference of the consumers.
They can even taste as good as the original pork chorizo if skillfully made.
What Kind Of Food To Accompany Chorizo?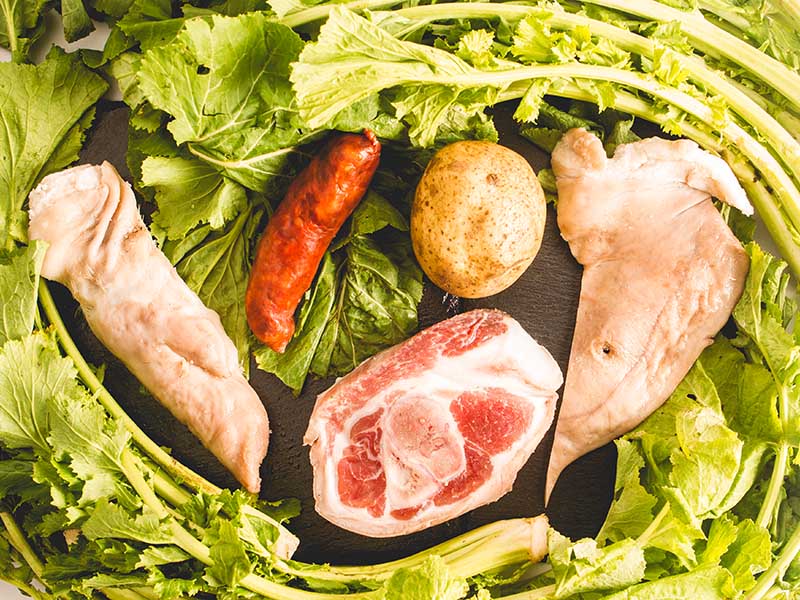 Although chorizos are already great on their own, if you know how to combine them with suitable foods, it will make them even better.
Dishes That Comes With Spanish Chorizo
Usually, Spanish chorizo is already good on its own, and their seasonings are so heavy that they might overwhelm other food if you cook them together. So you need to pay attention to this when combining them with other ingredients.
Since chorizo itself contains a high level of fat of salt, it's best to pair them with neutral and low-fat food like eggs, pasta, and vegetables.
One of the most common and basic ingredients to go with chorizo and go exceptionally well, the plain and neutral nature of the eggs will greatly amplify the fatty and spicy chorizo. A simple scrambled egg adding chorizo will be a treat for anyone.
Sliced chorizo with cornbread and cheese for a quick meal is probably something you are already used to. Indeed the softness and plainness of cornbread are always what make the smoky, fatty flavor of chorizo shine.
When you need a quick meal, pasta and chorizo should be one of your top choices. The salty chorizo, with the light, sweet flavor of tomato sauce mixed with pasta noodles is such a tempting and desirable meal.
Tapas is the most simple way to enjoy chorizo and also a typical snack for the Spanish people. Made from various ingredients, some slices of chorizo will be a perfect fit to make this simple snack into something better.
It's not too hard for you to make a delicious chorizo dish
Companions For Mexican Chorizo
Mexican chorizo is rather easier to combine with any kind of food due to its nature as fresh chorizo and ground pork. Keep in mind that those chorizos are already spicy on their own, so you don't need to add any more spicy ingredients.
Moderation is the key; you will want to balance the ratio of fat and spicy Mexican chorizo with other types of food.
This is a classic dish to any Mexican, easy to make, and a great way to warm you up. The hot and intense chorizo is a perfect mix with the cooling and sweet nature of corn; thus, they fulfill each other to become an outstanding dish.
Seafood is also one of the best things to pair with chorizo, because of its low-fat, neutral flavor, with shrimp, clam, or codfish being some of the most common to combine with chorizo.
It's important to balance the quantity between the fish and chorizo. If you add too much of a specific one, they will distract the other and affect the quality of the dish.
Very likely is the most famous complement in the world, the neutral and light sweetness of rice is exactly what Mexican chorizo needs. The loose form and texture of ground pork make it go even better with white rice.
The symbol of Mexican cuisine, very easy to make, perfectly captures the spicy and tasty flavor of chorizo all into one taco shell. No one can simply ignore this delicious classical snack.
Eggs and Chorizos is one of the basic combination yet extremely tasty
FAQs
To further expand the knowledge about these spectacular flavors, these are some extra pieces of information you may be interested in:
A Wonder Of Flavor
The taste of chorizo is something so tempting and attractive that you must be careful if you don't want to be addicted to them.
Spicy, salty, intense but also sweet, gentle, and lenient, it has almost everything in just one kind of food. This is a flavorful feast that you can hardly get tired of.
Nearly every place you go will give you a totally different experience, and every food that goes along with chorizo makes it even more varied. So why not share this article so that you can get some friends to join you in this exciting adventure?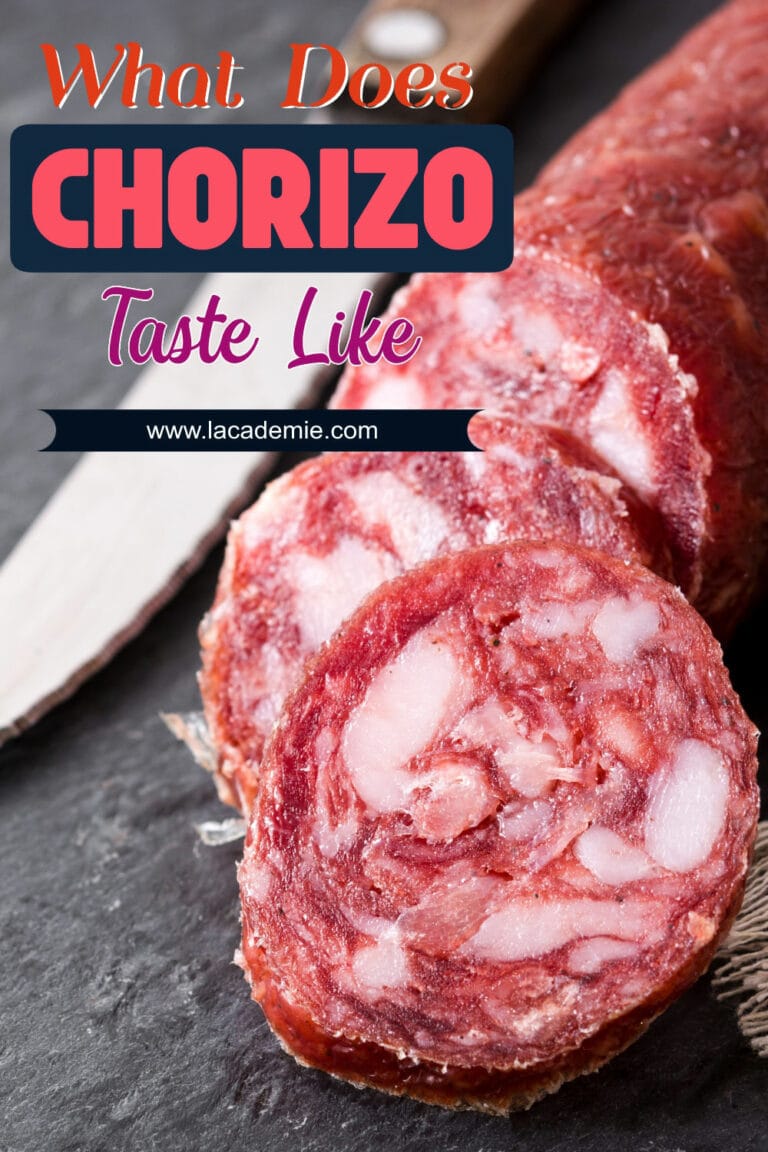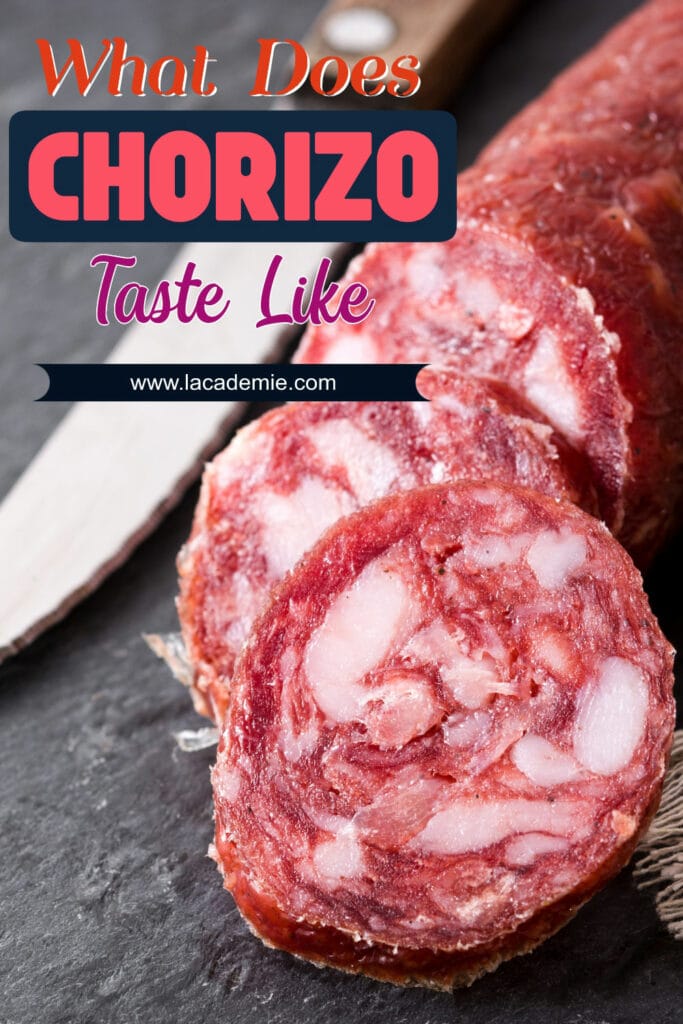 References
En.wikipedia.org. 2022. Chorizo – Wikipedia.
En.wikipedia.org. 2022. Black Iberian pig – Wikipedia.