You already get tired of everyday sausage and are now asking yourself, "what is Chorizo?" while looking for a change of taste. You are in luck because this can be a fine addition to your ordinary dishes and make them exceptional.
Apparently, Chorizo is still sausage, but it can bring much more to the table than normal ones. They can come with a wide range of flavors and seasonings because there are many different types of Chorizo. Once you get to know them, you will soon come to love them.
So, let's get started now!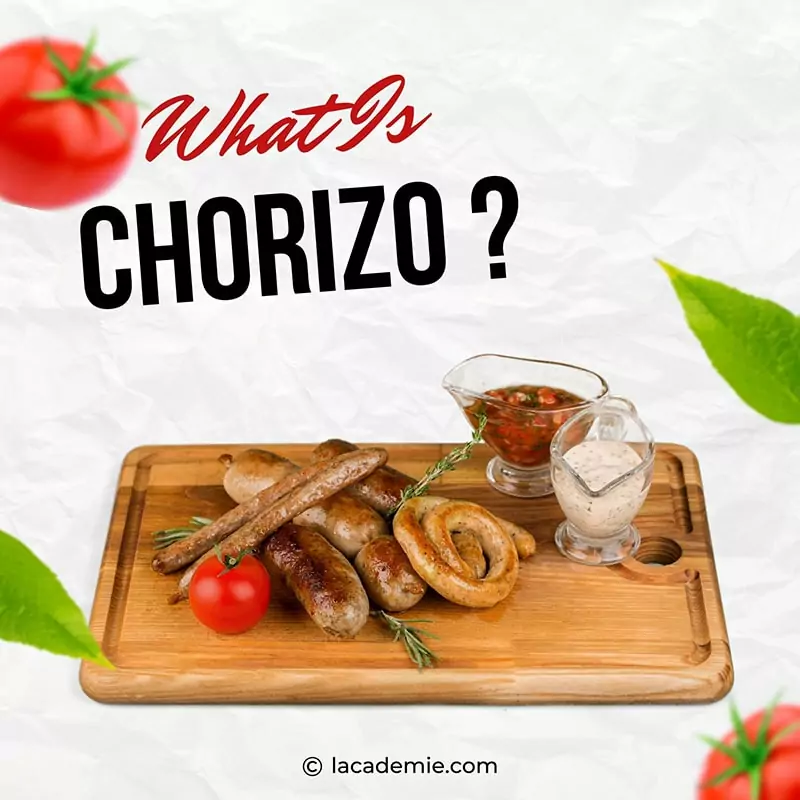 Chorizo, A Love Letter From Spain And Mexico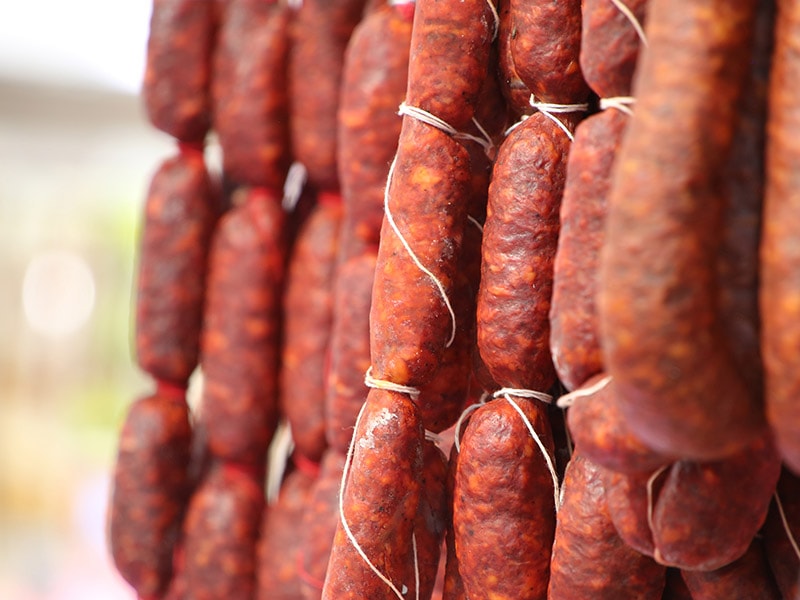 Chorizo is a famous recipe that comes from the cuisine of Spain. It is very versatile, rich in flavor, and can easily catch the consumer's heart right on the first bite. Just adding a slice of Chorizo can greatly improve your experience in any meal.
To get started, Chorizo is a regular dish made from pork and other seasonings from Spain. Later on, the Mexican also adapted it and made their own variant with a distinctive sense of taste.
Spain and Mexico are also the two most popular types of Chorizo around the world, to the point that people often only divide Chorizo into two categories:
Spanish Chorizo: The original home of Chorizo, they mostly uphold the traditional recipe until this day.
Mexican Chorizo: Come after the Spanish one, but also have found their way of developing and making themselves unique.
The main thing about Chorizos is that they are often very spicy because the seasoning always includes chilly and pepper, which is also one of their attractive parts.
Pork is added with salt and spices such as paprika, garlic, chili pepper. All of them are stuffed in a casing to keep their shape then cured, some can leave it raw. That is the basis for any kind of Chorizo.
The Original Of Chorizo
The root of Chorizo can be traced back to the Iberian Peninsula, mainly consisting of Spanish and Portuguese cuisine. It was famous even back in the early years of the 1500s.
Mexican Chorizo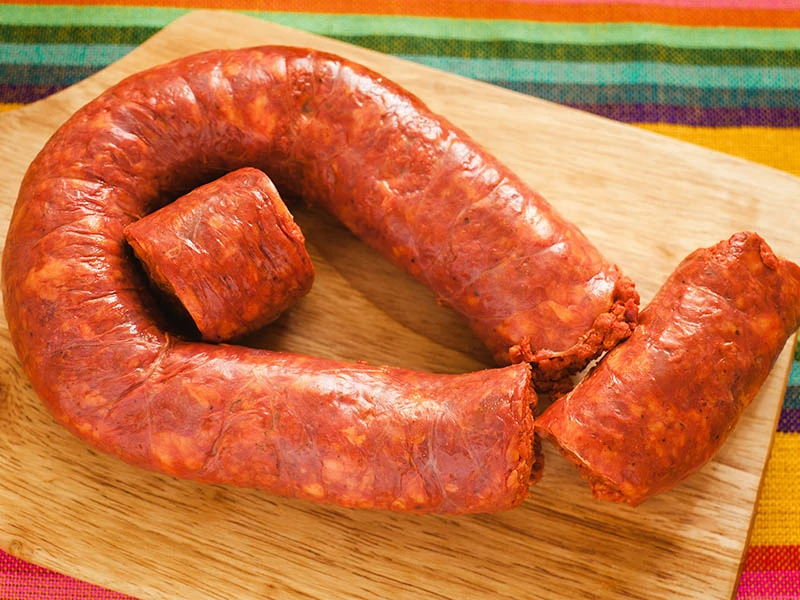 During the conquest of Mexico, Hernan Cortes was a marquess from Spain. And his soldiers, being far away from home, decided to raise pigs in Mexico so they could produce Chorizo right there.
Thus, in time Chorizo also became a popular food in Mexico. As time went on, the Chorizo of Mexico became a category of its own with unique taste and quality from the way they handle materials to the procession stage.
Around the world
As soon as Spain expanded its empire to another new colony, Chorizo quickly became part of the local cuisines. This resulted in many different types of Chorizo around the world, mostly Latin America and the Philippines.
As of now, Chorizos are widely enjoyed in Mexico, Central America, The Caribbean, South America, and Asia. Although depending on which country, they might have been changed more or less to fit the local's taste and demand. (1)
Different Types Of Chorizo
Due to the localization, different countries will have different and specific demands about Chorizos. But most of these different chorizo varieties are made with similar ingredients: pork and pork fat mixed with salt and paprika or chili pepper.
Chorizo may indeed have hundreds of modifications around the world, and different Chorizo types have different flavors. But to sum it up, Chorizo always falls into these basic types:
Chorizo Curado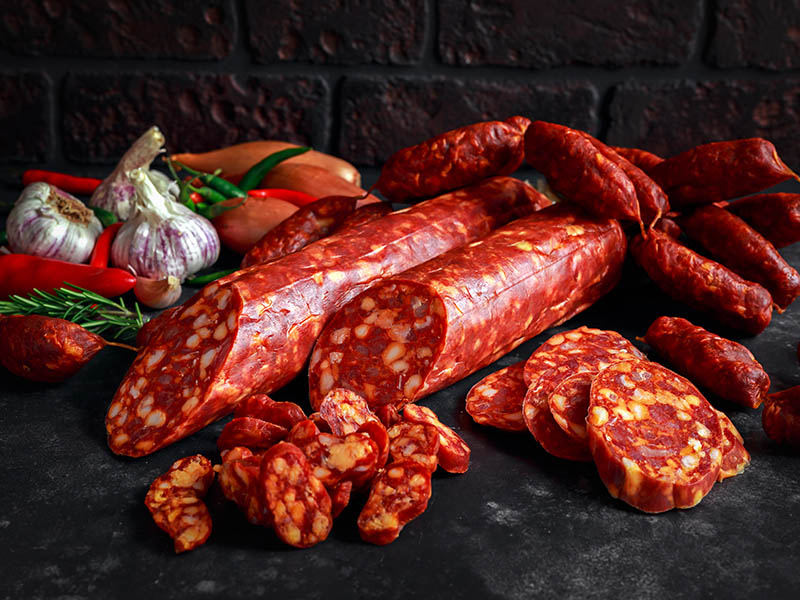 Spanish dried and fully cured Chorizo is one of the oldest types of Chorizo from Spain, a cooked ready-to-eat type of Chorizo that you can enjoy anytime. If you can't tell when Chorizo is ready to eat, this is a great choice to go for as everything is already prepared for you.
Often made from marinated pork meats seasoned with paprika and salt, all of them go under the curing stage, which lasts for at least 21 days then are dried naturally. The result is an unforgettable and delicious flavor that will surely amaze you.
Chorizo Semicurado
Also known as semi-cured Chorizo, it is a kind of fresh Chorizo fermented and smoked without drying step. The fermentation will extend the shelf life of Chorizo and add some extra flavor. But they need to be cooked before you eat.
Chorizo Fresco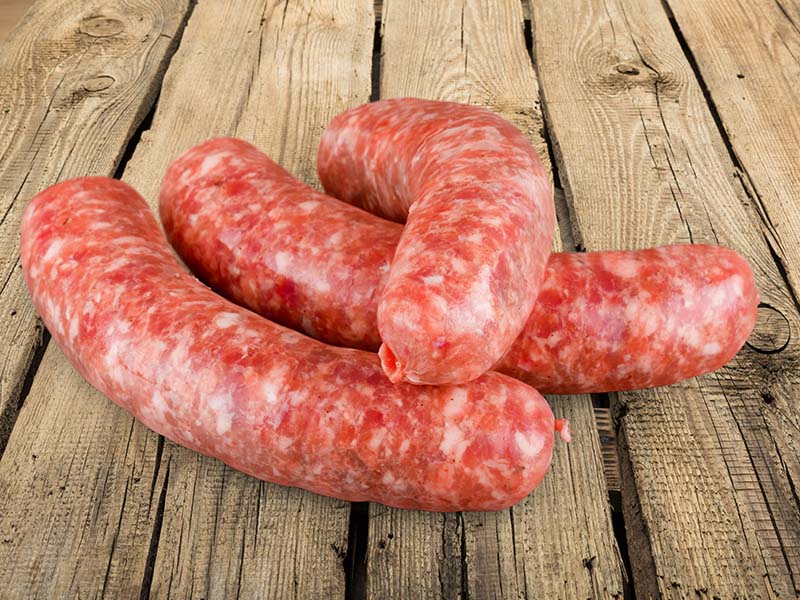 Or fresh Chorizo, this is the kind of Chorizo you can find a lot in Mexico. It's a recipe that features ground pork seasoned with chili pepper and other Mexican-based flavors. Then, they are stuffed into the casing of various sizes.
They don't have a smoky fragrant like that of cured Chorizo, but a more heavy flavor due to the excessive use of spices. Because they are raw meat, you have to cook them before using them for any dish.
Dried Chorizo
Aside from fresh Chorizo, though uncommon, Mexican people also make dry Chorizo for long-term usage and preserve the flavor. Basically, they are just fresh Chorizo that went through a drying process and still need to be cooked for use.
Spanish Chorizo Versus Mexican Chorizo
As you know, Spain and Mexico are the two pillars when it comes to Chorizo, and people have always argued over which of them has the best Chorizo.
By comparison, the two may share some common things, but they are vastly different for the most part. Both of them have other ways to prepare materials and seasonings
Due to this reason, you'll see that different Chorizo types have different shelf-life. In other words, if you want to know how long Chorizo can stay fresh in the fridge, you'll first have to inspect what kind of Chorizo it is.
One thing you should know for sure is that they are not interchangeable, you cannot replace them with one another for certain dishes. (2)
Each Of Them Are Unique
To make it easier for you to understand, this is a simple chart about the differences between the two:
| Differences | Spanish Chorizo | Mexican Chorizo |
| --- | --- | --- |
| Ingredients | Mainly pork and pork fat | Pork, beef, or even soy |
| Noticeable seasoning | Paprika, garlic | Chili pepper, vinegar |
| Processing | Mostly cured and smoked | Raw and fresh |
| Taste | Depending on the paprika, usually spicy or sweet | Spicy and strong |
Spanish and Mexican Chorizo are from the same family but not alike.
Spanish Chorizo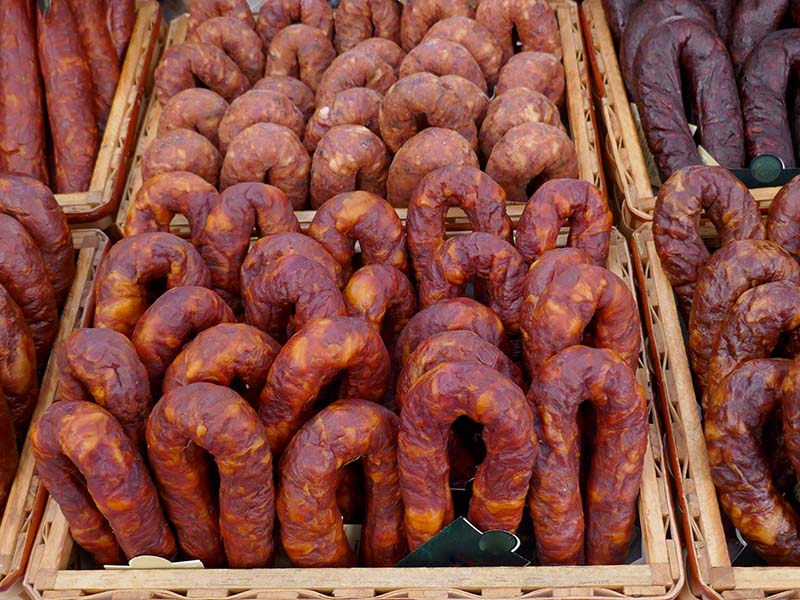 The eldest of the family and also the original. Today the Chorizos of Spain can still proudly claim that they are the ones who lay the first step for a whole new generation of food.
How It's Made
Usually, they are the fully cooked and ready to eat type. The pork is chopped and then mixed with paprika and other spices.
After that, they will be cured and dried. Smoking is also an option giving them the signature smoky flavor. For the people of Spain, Chorizo is like the symbol of their cuisine, and they treat it with extra care from the material selection to the procession stage.
Ingredients
The most important part is the meat, specifically the pork. It has been the main ingredient for Spanish Chorizo for centuries. That's why they need to be handled very carefully.
There are even people to make sure the pigs must be in top condition so they can produce the required quality meat.
For the traditional Spanish Chorizo, there are some notable factors:
All processes must be done by hand. The machine only helps a small part in the assistant.
The seasoning must include paprika, especially pimenton, a kind of Spanish smoked paprika. They play a huge part in the peculiar taste of Spanish Chorizo.
High-quality spices are crucial because they affect the taste when using lower-quality spices.
In Spain, making Chorizo is an art
Taste
Because they use a lot of seasoning, Chorizo's taste can be quite strong and intense for someone who tries them the first time.
But once you get used to the powerful flavor of Chorizos, you will start to feel the better part of them.
They can be sweet yet so spicy due to the type of paprika, salty but also soft and juicy. You will feel the pork melting in your mouth, and then a hot and intense aroma spreading all over.
Mexican Chorizo
The more spicy cousin of the family, following the step of Spanish Chorizo, Mexican Chorizo soon proved to be exceptional and no less impressive.
How It's Made
Unlike the Spanish variant, the processing of Mexican Chorizo is rather straightforward.
Fresh and raw meat are thoroughly grounded and mixed with various seasonings then stuffed into shape. They are often sold fresh and must be cooked before consumption.
Mexican Chorizo is often very soft and won't hold its shape when you put them out of the casing, making them more versatile to use in many dishes.
Mexican Chorizo is quite simple to make, even at home
Ingredients
The most important thing that makes them different from Spanish Chorizo is that they use chili pepper and vinegar as one of the main ingredients, making it spicier and giving the vivid red color.
Because of the difference in climate and environment, Mexican pigs were mostly fed with corn making them taste different from Spain's.
Taste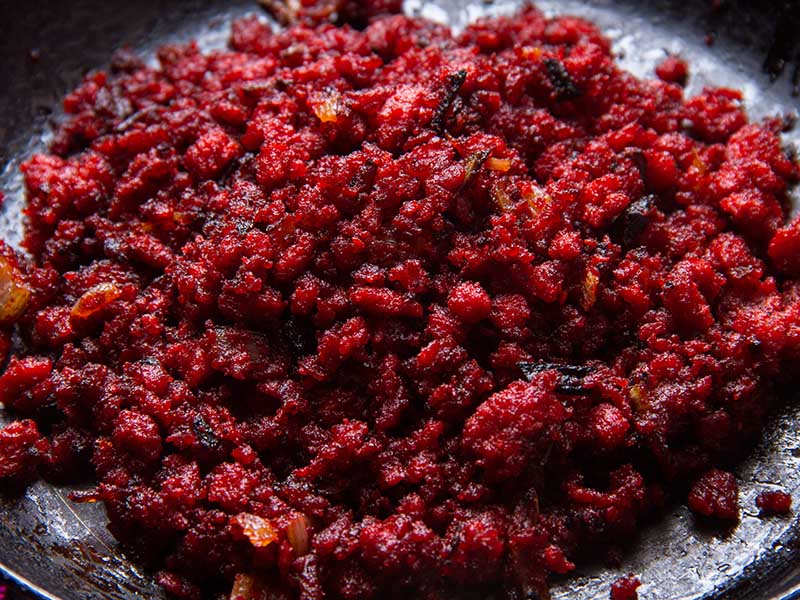 For the Mexican Chorizo, they are even spicier than Spanish Chorizo or most other types.
Depending on which region they come from, the flavor and taste can be slightly different from each other.
But they have something in common: they are fatty and the powerful chili pepper flavor will kick in as soon as you take the first bite.
How To Store Chorizo?
Wondering if it's okay to freeze chorizo? Based on which type of Chorizo you have, the storing methods and their shelf life can differ. It is recommended that you should eat your Chorizos within a month after opening the package.
Fully Cured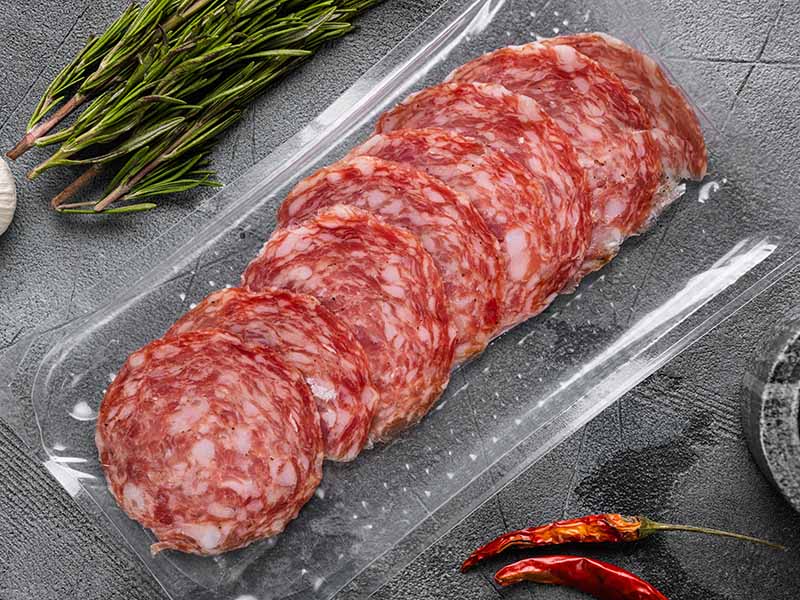 For this type, it has already gone through a process of curing and drying, which is also a kind of preservation method. So it can last for quite a long time with minimal attention required.
You can keep fully cured Chorizos in the package at room temperature around 20°C. They can last for a month without much effort.
But be sure to put them in a cool, dry place and avoid direct sunlight as it's not good for Chorizos.
Storing them in the fridge will help maintain the quality for about six months.
Semi-Cured
Semi-cured only goes through half of the process compared to fully-cured Chorizos, so they won't last long like them.
You better keep semi-cured in the fridge, at a cool temperature and they will stay good for several weeks.
Fresh
They are basically fresh and raw ground meats, so you can just treat them like one of those.
Keeping them in the package and putting them into the fridge or freezing them will do the trick. You should not put them outside at room temperature because they can be spoiled easily.
Whenever you want to eat, just thaw them with water and it's all good.
How Do You Know If Chorizo Has Gone Bad?
Even when you thought you have kept them perfectly, sometimes accidents or unexpected situations can show up and end up ruining your Chorizo. And you need to know how to realize it before too late.
The best way to notice is to smell and look at them carefully. If they give out any strange odor, the appearance starts to change, or when mold already begins to spread, you should get rid of them and find something else to substitute Chorizo instead. If possible, buy a new one would be best.
Recipes With Chorizo
An excellent ingredient will need a good recipe, the same can be applied to Chorizo. Although they are already good on their own, there are also plenty of recipes for you to make the fullest out of them.
Don't miss these delicious recipes for your meal
It is a classic ragout but now, with some help from the Chorizo, adding some of its unique flavors to the typical meal. You can enjoy both the spicy savory Chorizo pork together with veal mince with this dish.
Cheesy chorizo lasagna makes a perfect dish for dinner. And with the various wine types for serving with lasagna, you'll have a fancy dinner with little effort.
The spicy Chorizo, the sour and soft goat cheese combined with the rich and sweet lasagna will give an unexpected harmony that can surprise any consumer.
For an irresistible side dish starring pork tenderloin and Chorizo, go for this recipe. Aside from the two main stars – pork tenderloin and Chorizo, you'll also get to savor the earthy, slightly sweet flavors of Russet potatoes. Everything is then accentuated by the sweet sauce.
Make your ordinary penne pasta into something more with the addition of Chorizo and butternut. The sweet and rich flavor will surely make you want for more.
This is a good one to serve at dinner and breakfast, with a balanced amount of Chorizo, juicy tomatoes, and white beans. You can enjoy this healthy dish without worry since it still provides enough nutrients.
Flavorsome, filling but also a healthy meal for diet. The natural sweetness of sweet potatoes and the salty cured Chorizo surprisingly make a perfect combination. This dish can also be served as a full meal and will definitely satisfy your appetite.
FAQs
In case you still have some questions about these much tempting foods, here is some extra information for you:
A New Addition To Your Family Kitchen
From now on whenever you feel hungry or need a quick meal, the Chorizos will get your back. You can grab them to enjoy at any time or make them into something even better.
Their flexibility is something that will never cease to amaze you. Sometimes, they are soft but come with such a strong and intense flavor of chili pepper. Other times, they are hard and firm but somehow surprisingly sweet.
And with the number of variants available you will never get tired of them. There are simply so many types of them you can get a different experience every time you try a new one.
If you find this article interesting, feel free to share it with everyone to spread Chorizo's love further.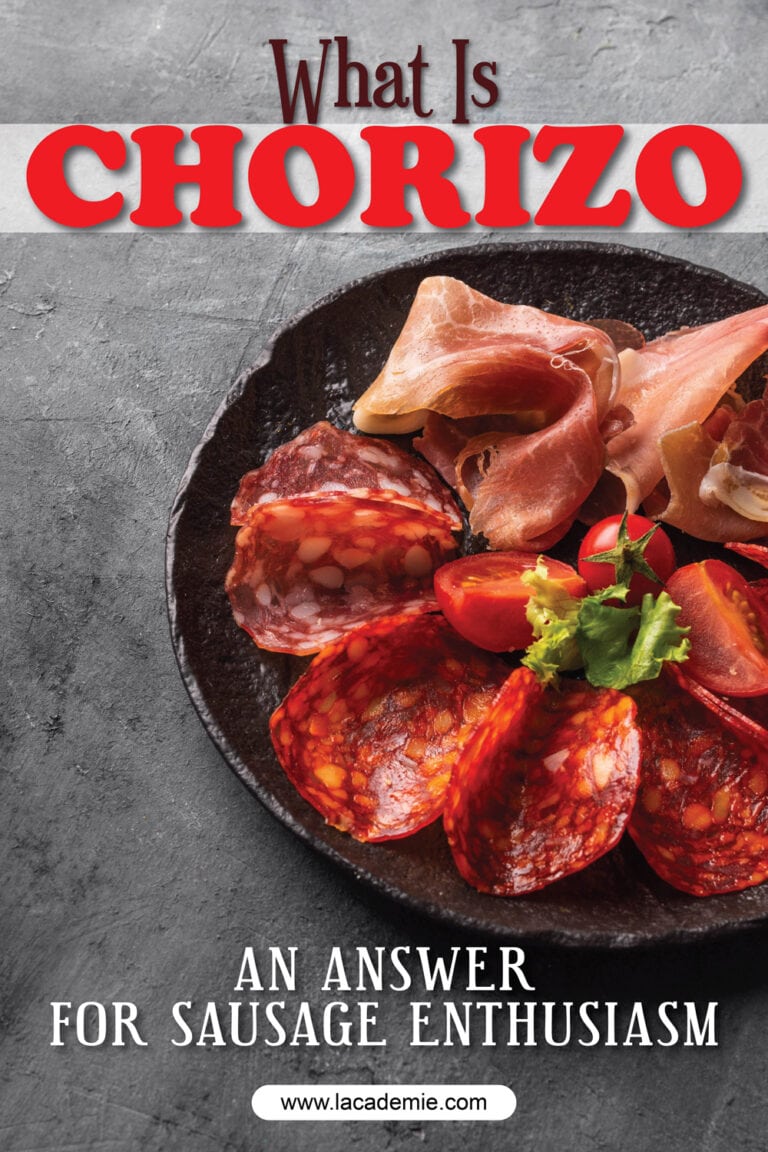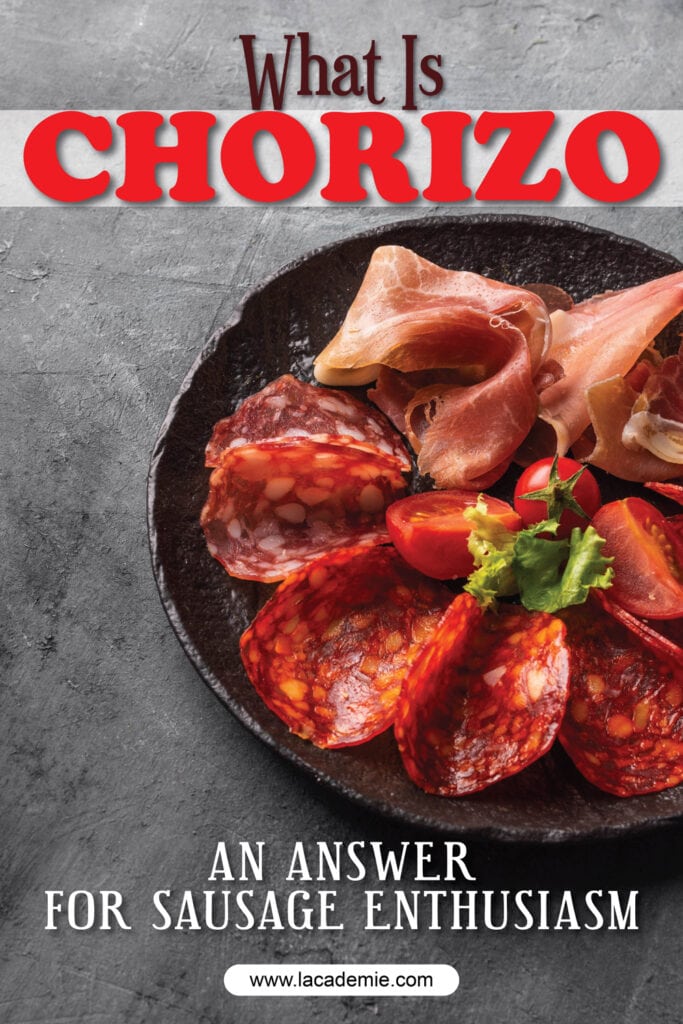 References
Uniko Media Group., 2022. The Fascinating History of Chorizo – El Pollo Norteño.
En.wikipedia.org. 2022. Chorizo – Wikipedia.