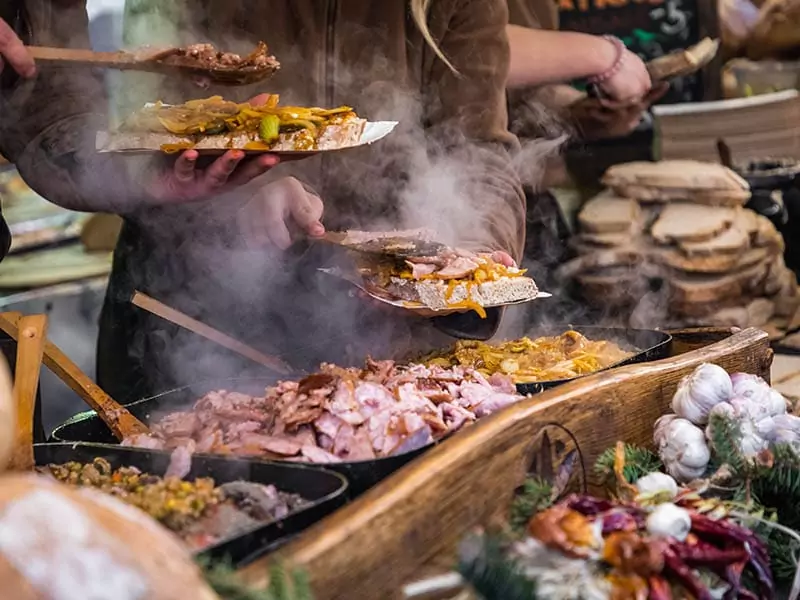 Although there are many fine dining establishments in Poland, Polish street food is still one of the best things to explore in this lovely country.
These delicious snacks play an increasingly essential role in Polish cuisine culture. Besides the quality of these treats, the affordable price and generous proportions are also some appealing traits of Polish street food.
Traditional Polish home cooking is slowly being displaced by meals purchased from street food vendors. What makes these Polish delicacies so intriguing? Just take a look at the dishes I listed below, and you will know the answer!
Kraków
Krakow is, without a doubt, a foodie's dream destination. In this southern Poland city, you will be able to find a wide range of traditional and delectable Polish dishes. The Krakow food guide below will include all the information on what to eat and where you can find those dishes.
1. Obwarzanek Krakowski
(Braided Ring-Shaped Bread)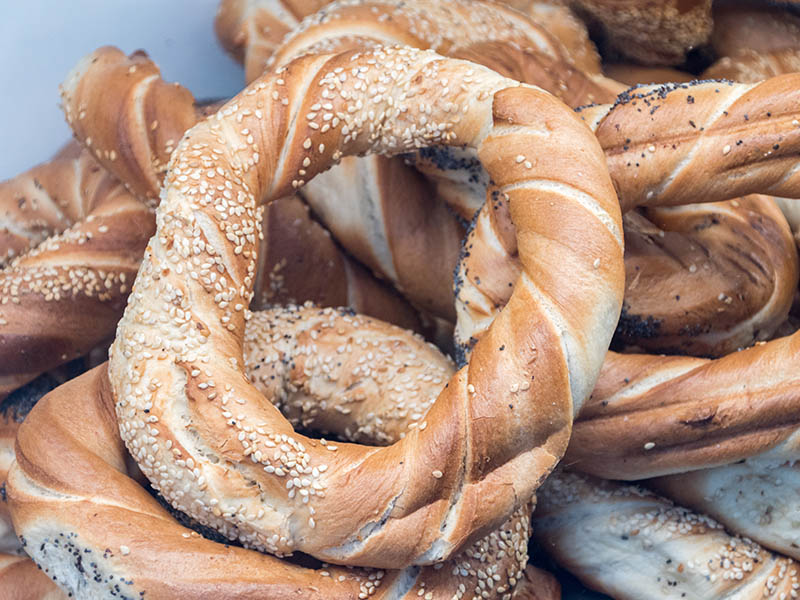 Obwarzanek is an excellent choice to start your culinary journey in Poland. This ring-shaped braided bread is even known as Kraków's official symbol.
The root of this bread was from Krakow, Poland's former royal capital. Back in the 1950s, Obwarzanki were sold straight from wicker baskets. Nowadays, you can find them at bakeries, shops, and street carts across Kraków.
The record has shown that the locals sell an average of 150,000 ring-shaped bread every day in this city. There is even a museum dedicated to Obwarzanek in Kraków where you can even learn how to make it on your own bread!
2. Zapiekanka
(Open-Faced Sandwich)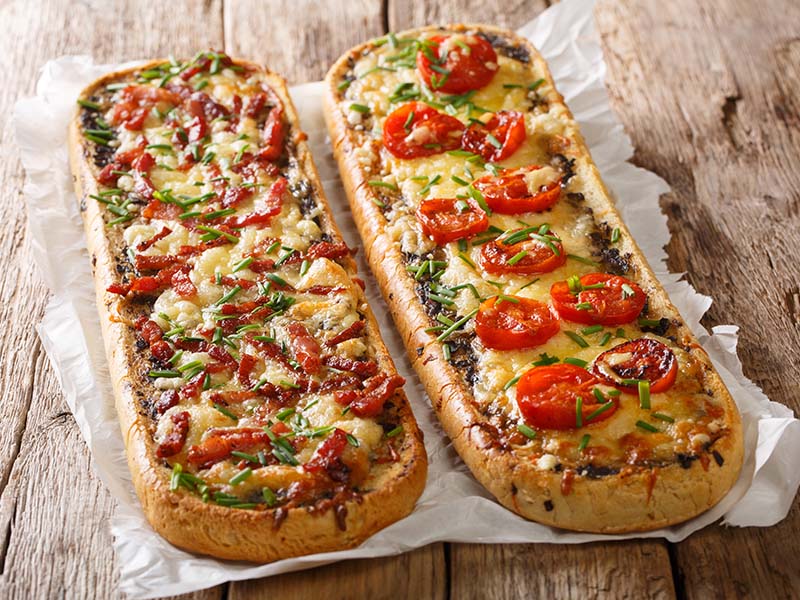 Although this dish made its first appearance in the 1970s, Zapiekanka is still considered a trendy must-have thanks to a new wave of passionate food-lovers. People used to improvise whatever ingredients they had on their hands to make this dish back in the day.
To make a perfect Polish open-faced sandwich, the locals will top the bread with sliced, sautéed white mushrooms and grated cheese, then toast until the bread is crisp and the cheese melts. A flavorful mushroom bread covered under a coat of melted cheese, who can say no to that?
Besides mushroom and cheese, Zapiekanka can also come with meat, sausages, bacon, feta cheese, pineapple or olives.
Despite being available throughout the country, Zapiekanka still tastes best at Krakow's fast food stalls, particularly after a night of overindulgence in the early hours of the weekend.
3. Kielbasa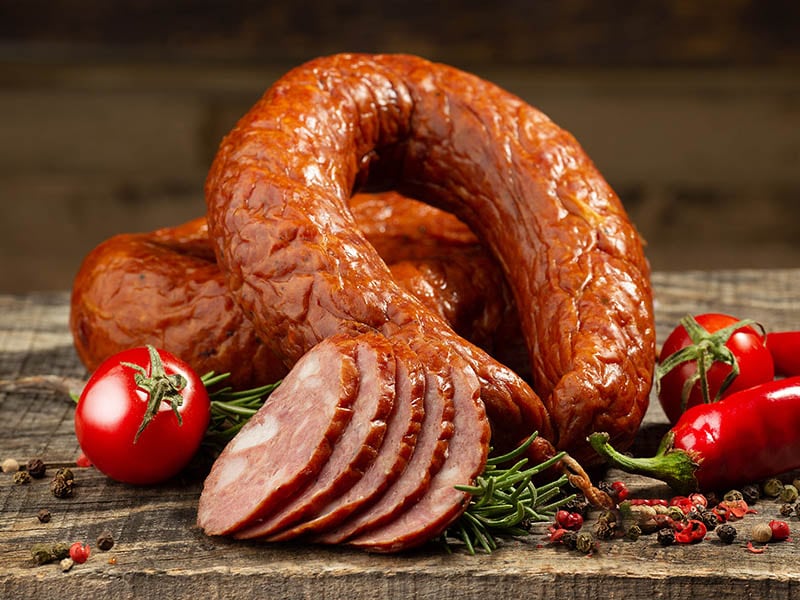 Kielbasa is a traditional Polish sausage ingrained in Polish culture and cuisine. The most well-known type of Kielbasa in Kraków is Krakowska. As you can tell, the name of this sausage variety derives from the city.
The amount of effort required to make Kielbasa depends on the variety; some are raw while others are smoked. The meat can be flavored with different herbs and spices.
In Poland, people love to serve cut pieces of Kielbasa with fried onions. Sometimes they will pair it with refreshing Polish drinks like local beer or vodka.
This Polish staple food counts as a low-cost protein. Plus, it is available in many supermarkets worldwide, so why not add it to your daily diet?
4. Pierogi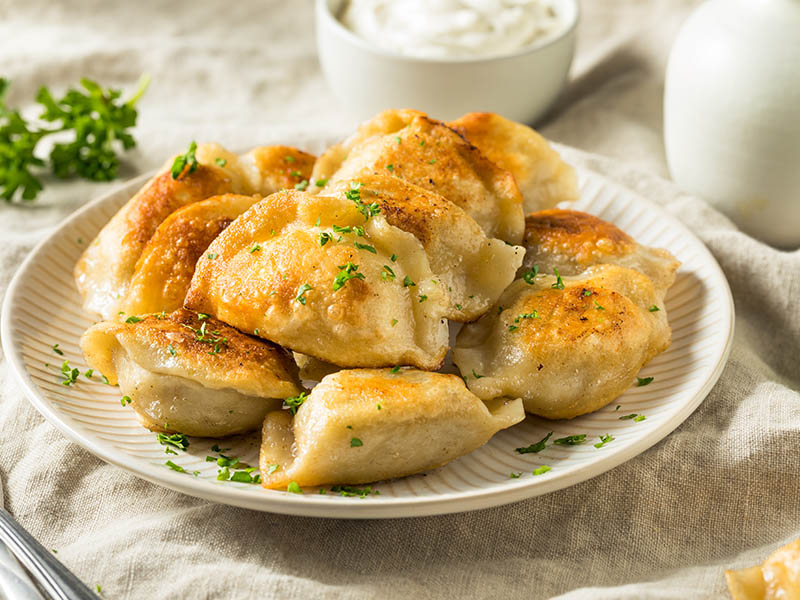 Pierogi is probably one of the most well-known dishes in Europe, especially in the gastronomy of Slovakia, Russia, Ukraine, and of course, Poland. Although it originated in China, the homeland of this dish is undoubtedly the heartland of Europe – Poland.
Pierogi, once considered peasant cuisine, grew in favor and spread across the country. According to cookbooks from the 17th century, it was a staple dish of Polish cuisine and each holiday had its own distinctive variance of Pierogi.
This national dish has a wide range of filling options, both savory and sweet, as well as veggie and meat. Making Pierogi is not only easy and cheap, but it also is a fun family activity to do with your kids.
Pierogi becomes more popular during the Christmas season, especially on Christmas Eve. They are also served in various forms at public events, markets, and festivals. In fact, 30.000 pierogi were consumed every day at the 2007 Kraków Pierogi Festival. How impressive is that!
Warsaw
Warsaw is indeed a perfect place to try food if you are looking for delectable and multicultural street foods.
Now, take a seat, and I will show you the tastiest snacks you can find in the capital city of Poland.
5. Ice Cream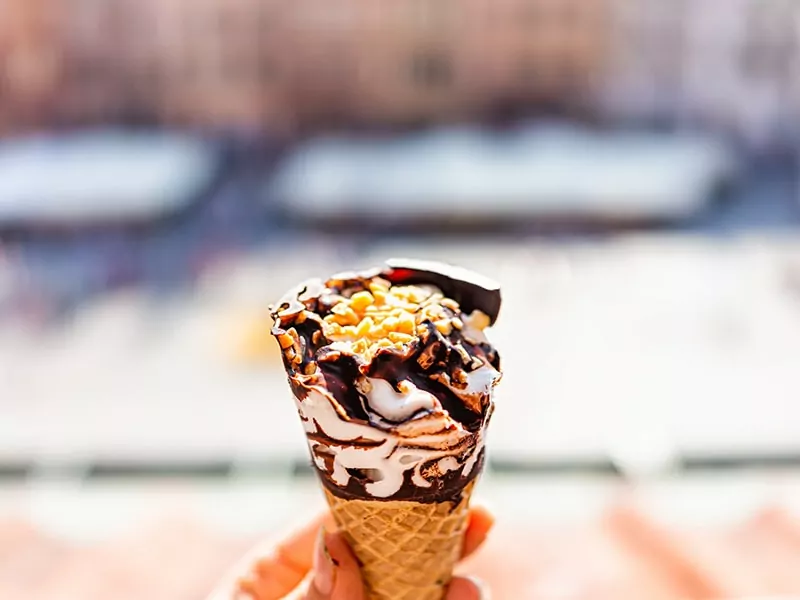 Let's try something sweet this time! While summer is the perfect time for avid travelers, the heat might put you in a bad mood. In this case, a lovely ice cream cone can cool you down! Children or adults, everyone has the right to enjoy a scoop of their favorite ice cream once in a while.
During the summer, the sound of an ice cream truck has to be the best sound you can hear. Besides, there are countless ice cream shops in Warsaw, so be sure to order one while strolling around the city.
6. Paczki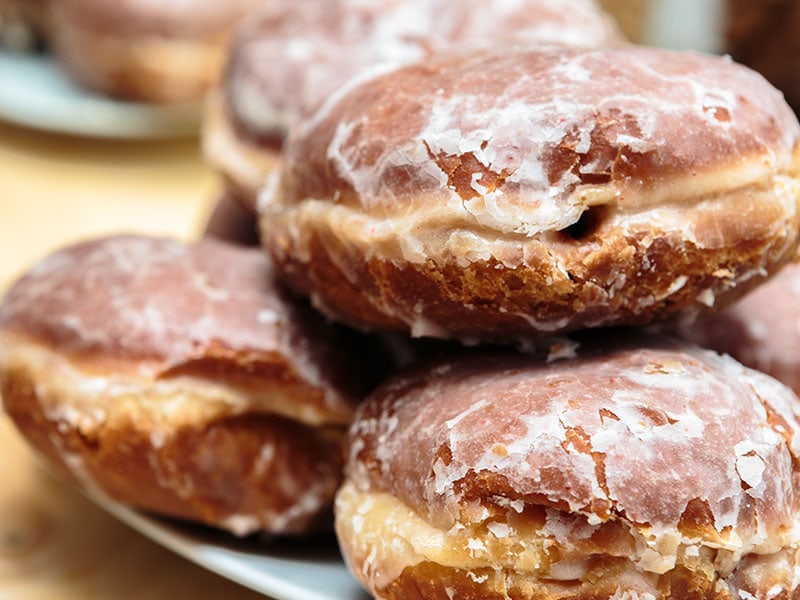 These mouth-watering Polish donuts can be found almost everywhere in Warsaw, and all of them are delicious in their own ways. However, the donuts from Górczewska Street had won the title for the best Paczki in this city.
Since the Middle Ages, Paczki has been a popular treat in Poland. During the reign of Augustus III, thanks to the influence of French cooks who came to Poland, Paczki became much lighter and spongier. You can enjoy them as a delicious Polish-style morning meal.
Once deep-fried, this Polish sweet treat can be filled with tons of flavors such as rose marmalade, blueberry, custard, and many more. The original recipe for Paczki contains rum or grain alcohol, but you can skip it to make it more kid-friendly.
7. Placki Ziemniaczane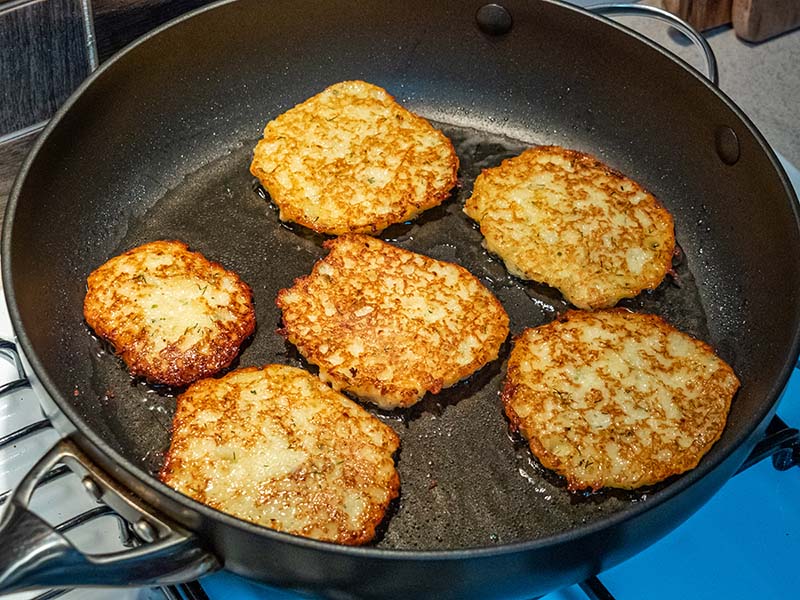 Do you like pancakes? Of course, you do! They're so fun and versatile with any toppings of your choice. Because of its convenience, every country has its pancake version, and Poland won't be an exception. Let me introduce a filling and lip-smacking treat: Placki Ziemniaczane.
Placki Ziemniaczane is a potato pancake made in the Polish way. This delicious Polish side dish are crunchy on the surface and still soft on the inside; a perfect treat to pair with any meaty dishes.
You can garnish Placki Ziemniaczane with a dollop of sour cream or a light sprinkle of icing sugar to make the dish more complete.
In the 19th century, potatoes were a very common veggie, so these potato pancakes became an excellent alternative to bread. Today, this dish is still a hit and can be seen on the menus of Polish milk bars and restaurants.
Other Regions in Poland
Other regions in Poland are also worth exploring, and the food cuisine in these places won't be a let-down. Check out this section for more stunning street snacks outside Krakow and Warsaw.
8. Gofry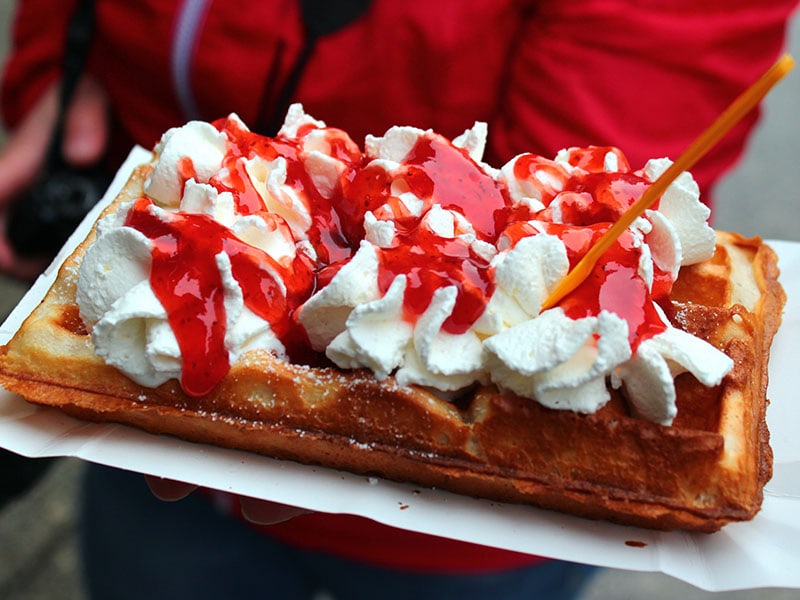 If you have a short holiday in Gdańsk, you should give Gofry a go! These waffles can be served with sweet and savory toppings like jams, poached eggs, and bacon. You can easily find these lovely dishes at the local street stalls or fairs.
The word "waffle" initially appeared in the English language in the 18th century, and it is derived from the Dutch and Middle Dutch wafer.
According to the traditional Polish recipe, Gofry was usually unsweetened or honey-sweetened since sugar was very expensive. Nowadays, sugar-sweetened waffles are much more common.
9. Oscypek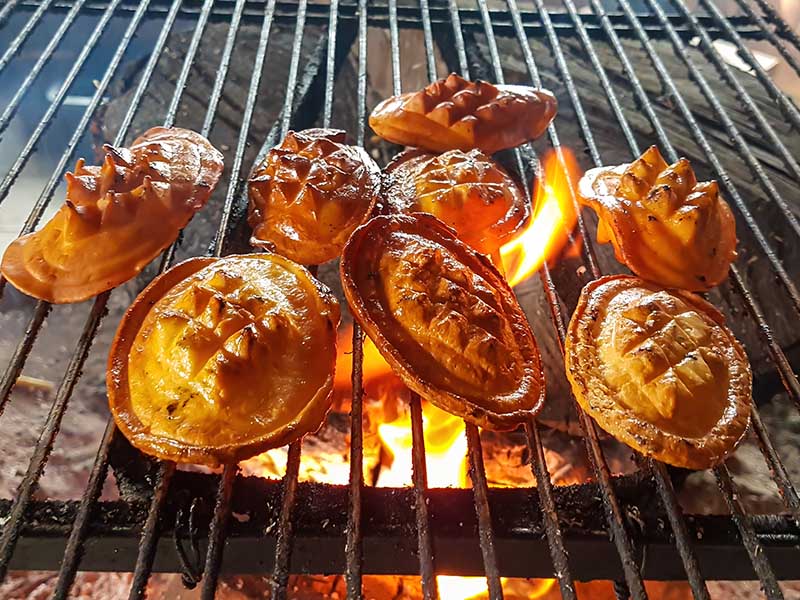 Oscypek is a traditional smoked cheese made from salted sheep milk from Poland's Tatra Mountains area. This cheese is traditionally served grilled with cranberry jam, but it's also popular in salads and pasta dishes.
In a document from the town of Ochotnica in 1416, there is a reference to cheese production in the Tatra Mountains. The European Union Protected Designation of Origin (PDO) for Oscypek has been registered since February 14, 2008.
10. Toruń Gingerbread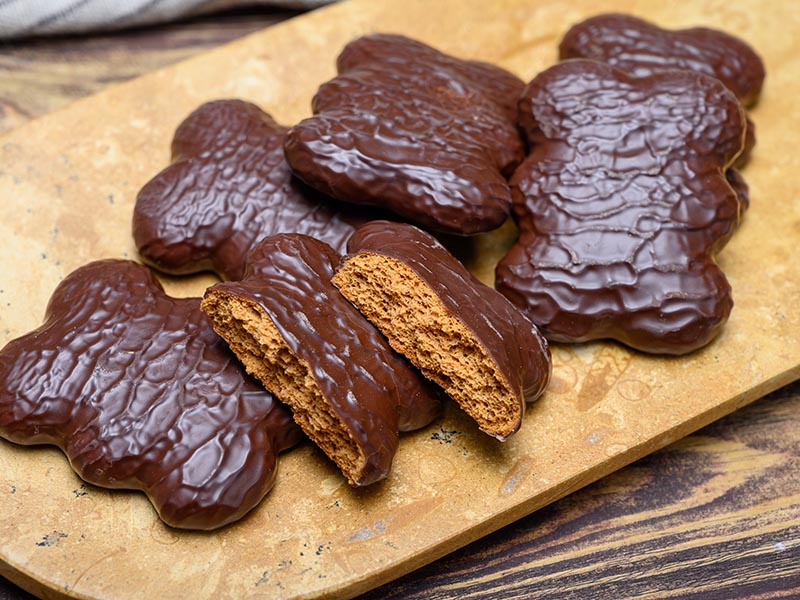 Gingerbread is the most well-known product of Toruń. In the town of Copernicus, the custom of preparing these scented cookies goes back almost as far as Toruń's history. No tourist can finish their journey without eating a few gingerbread cookies.
The first reference of Toruń Gingerbread is from 1380, and it refers to a local baker named Niclos Czana.
Nowadays, the only heir of the gingerbread-making tradition is Copernicus, a confectionery factory founded in 1760 by Jan Weese. The gingerbread company is still in operation in Toruń today, and it's one of the world's oldest confectionery companies.
Let's visit a gingerbread museum in Toruń and learn more about Toruń Gingerbread!
11. Rogal Świętomarciński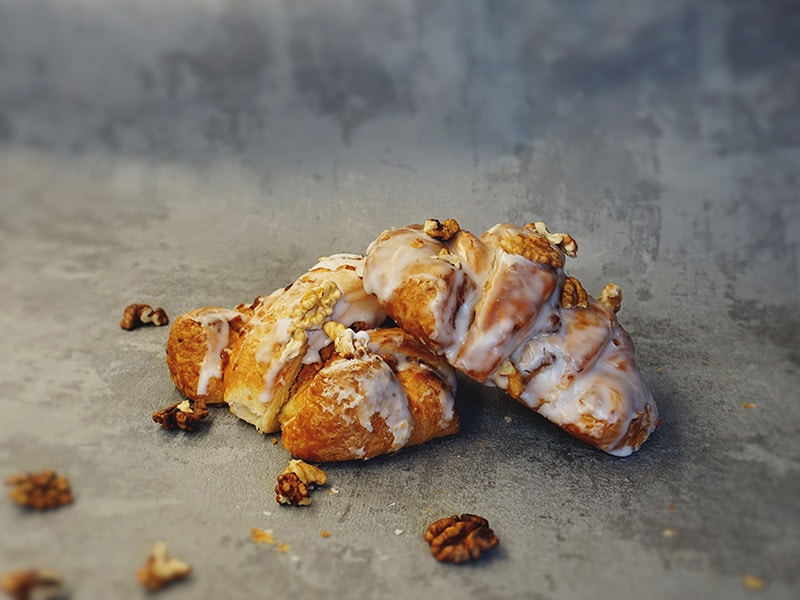 Poznań, a lovely city on the Warta River in western Poland, has St. Martin's Day as its unique tradition. This used to be the only day when you could get your hands on this delectable traditional treat.
Rogal Świętomarciński is a croissant with a white poppy-seed filling. This dish is traditionally prepared in Poznań but is also popular in some parts of the Greater Poland region.
The fascinating backstory, unique shape, and bold taste of this iconic pastry have proven why it is so essential to the locals of Poznań.
According to legend, this centuries-old custom recalls a Poznań baker's dream. In this dream, the saint rode into town on a white horse with a missing golden horseshoe. So the baker made horseshoe-shaped croissants the next morning and gave them to the needy.
Bring Polish Street Cuisine Right To Your Doorstep!
As you can see, the foods from Polish street vendors have done a stellar performance at expressing the culture and history of this country. There is no need to waste time and money at fancy dining places; these filling street food will surely keep your guts happy.
Did the food list above motivate you to book a ticket to Poland? If yes, please let me know in the comment section below. Remember to show your support by liking and sharing this article with your loved ones. Thank you so much for reading, and take care!