While visiting this Central European country, the Polish drinks are definitely a must-try. These delicious refreshments will not only satisfy your thirst, but they can also help you discover new things about this country's cuisine culture.
If you haven't included some Polish drinks on your culinary bucket list, now is that to do it! Remember to pair these beverages with some traditional Polish foods to make your experience more fulfilling.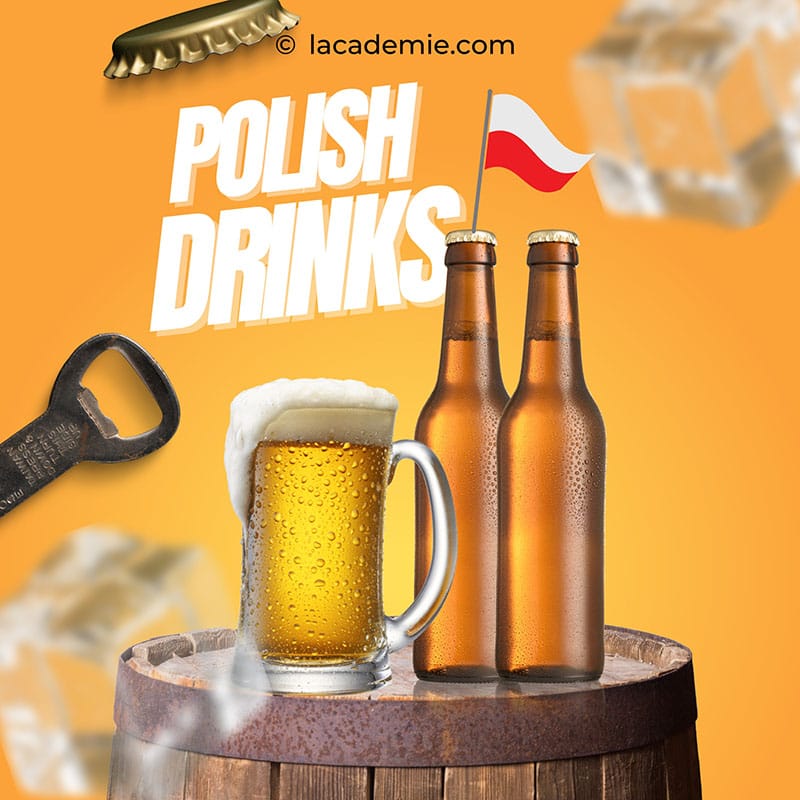 Polish Non-Alcoholic Drinks
Polish non-alcoholic drinks are a delightful exploration for anyone visiting Poland. Dive into the section below to discover traditional refreshments that offer a true taste of this vibrant nation.
1. Kompot – Compote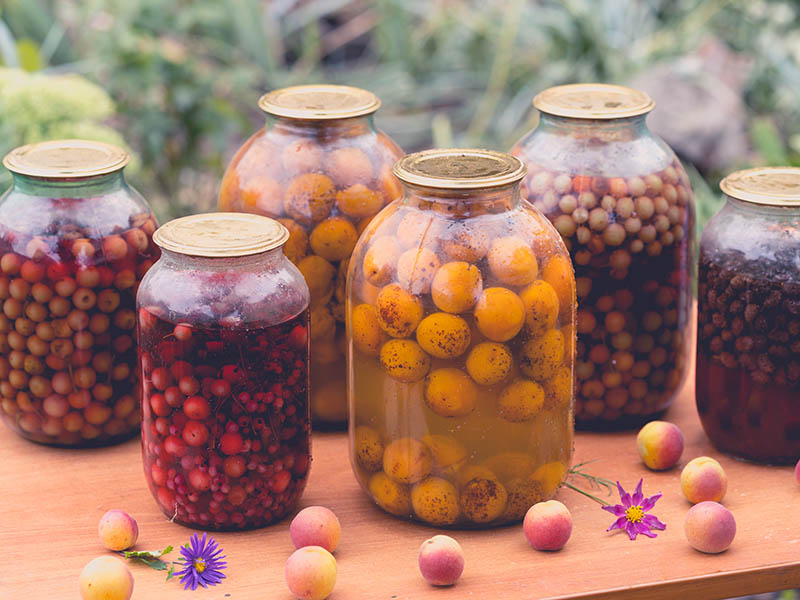 Kompot is a special Polish juice drink made from fresh fruit and spices. This fruity beverage is super easy to make and can be found in every Polish household.
The recipe for this drink calls for sugar, cloves, water, and fresh fruits. The Poles make Kompot out of any type of fruit available, but currants, apples, morello, cherries, and strawberries are the most popular ones.
There is another version of Kompot that calls for dried fruits. This version is called Susz, and Polish people tend to serve this drink on their Christmas dinner along with many other delightful Polish desserts.
To create this tasty drink, locals will boil the ingredients together. Once boiled, they will strain the mixture, chill it, and serve cold with extra fresh fruits for garnish. The Poles usually make this drink in the summer and store them for fall and winter.
Find this drink at: A few local markets in Poland. Most locals prefer making it at home.
2. Oranzada – Orangeade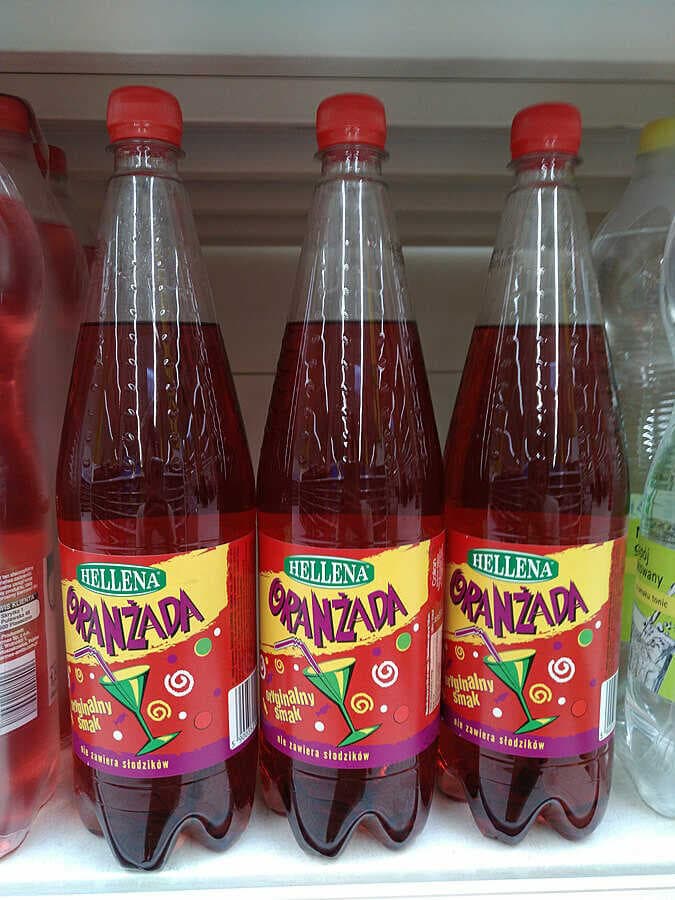 Craving a sweet and fizzy refreshment? Oranzada is the perfect choice for you. This Polish soft drink is an alcoholic-free, carbonated drink with an orange flavor. Originated in France, this drink quickly became popular in aristocratic Polish cuisine in the 18th century.
Oranzada was frequently offered in communist Poland's grocery stores back in the day. Nowadays, with the introduction of Coca-Cola and many other soft drinks, Oranzada has started to fall out of favor in recent years. However, it is still an essential drink in Polish cuisine.
Despite the decrease in popularity, you can still find Oranzada in numerous supermarkets and convenience stores in this country. Besides, you can easily make it at home by mixing water, sugar, and orange syrup.
Find this drink at: Many supermarkets and convenience stores in Poland.
3. Inka – Polish Grain Drink
From the packaging of this drink, you can easily see its resemblance to coffee. However, it doesn't contain any caffeine whatsoever. Inka is actually a quick-to-make hot beverage prepared with toasted rye, cereals, chicory, and sugar beets.
This caffeine-free drink made its first appearance around the late 1960s as a coffee substitute. Then in 1971, Inka was manufactured in Skawina, a coffee-producing hub in Poland.
Inka is a common choice among individuals who love the flavor of coffee but do not want to consume caffeine. There are various varieties of Inka like Inka Classic, Inka Pro-Health, or Inka Fiber. Flavored and gluten-free versions are also available.
Find this drink at: Any Polish market or supermarket, especially the ones in Skawina.
Polish Alcoholic Drinks
Polish alcoholic drinks offer a spirited journey into the nation's rich drinking culture. As we transition from the non-alcoholic delights, this section unveils the must-try alcoholic concoctions of Poland. Be sure to note down these celebrated beverages for your next trip!
4. Goldwasser – Polish Liqueur
Alcoholic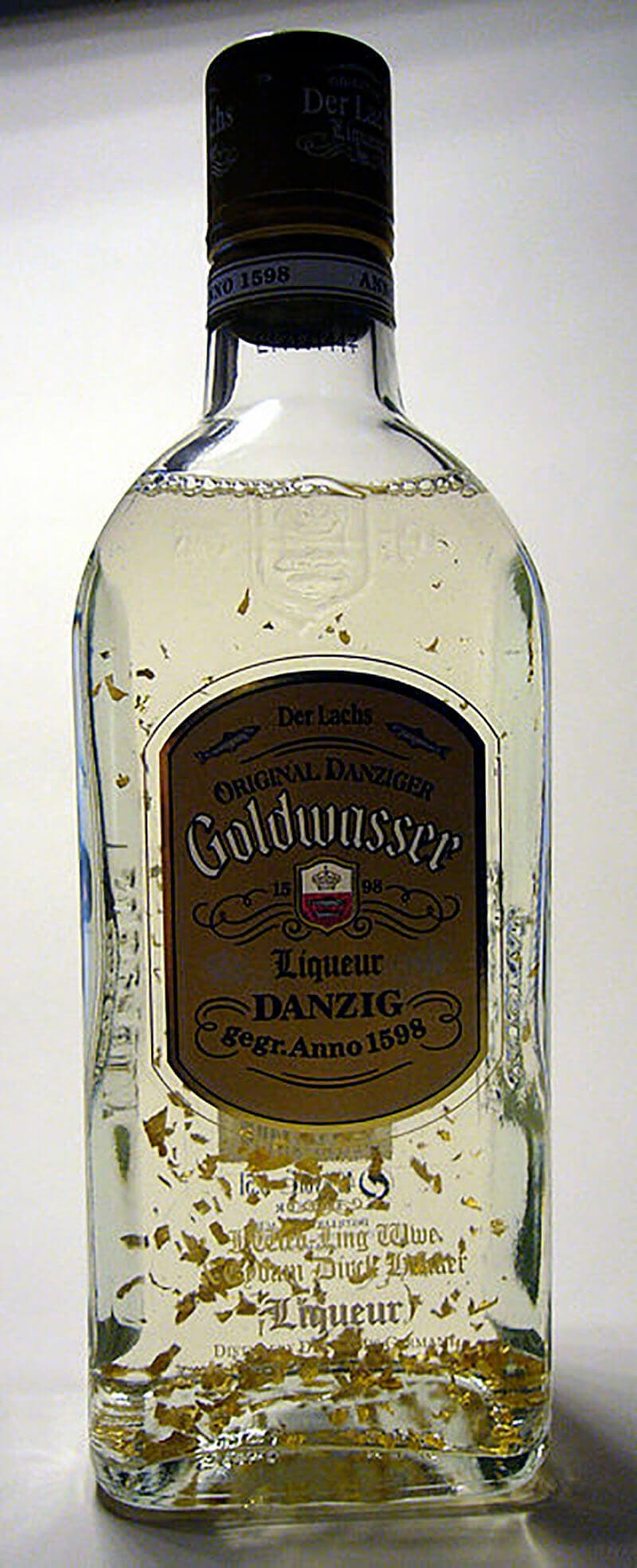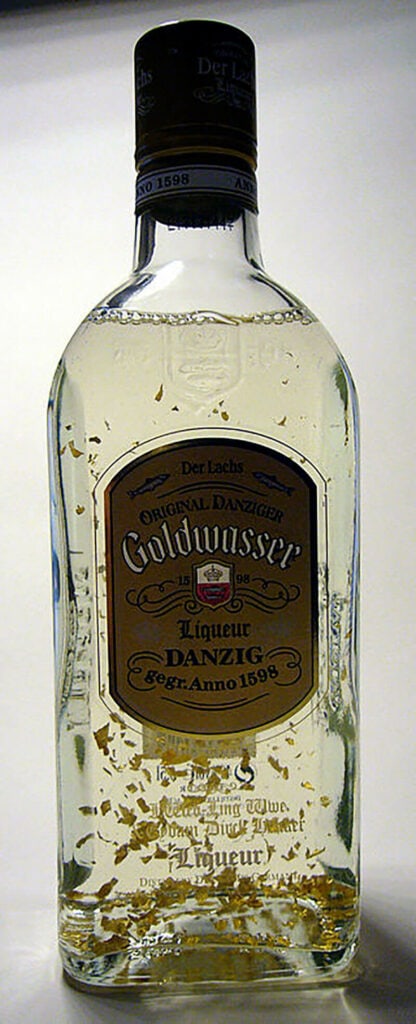 Invented by a Dutchman named Ambrose Vermollen in 1598, Goldwasser is by far one of the world's oldest liqueurs.
Though its heritage is strongly linked to Poland, Goldwasser is currently made in Germany due to political turbulence and World War I. Until this day, Goldwasser is still a symbol of Gdańsk, a city on the Baltic coast of Poland.
Ambrose Vermollen made this iconic drink based on a secret blend of 20 different herbs and roots, resulting in a delicious herbal liqueur with cinnamon scents and licorice undertones.
The unique thing about this liqueur might be the floating shiny golden flakes. And yes, these flakes are made from real gold. Although they don't taste like anything, they make the drink look fancy and recognizable.
Find this drink at: Any liquor store and supermarket in Poland and many other countries worldwide.
5. Starka – Polish Spirit
Alcoholic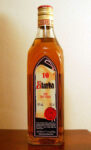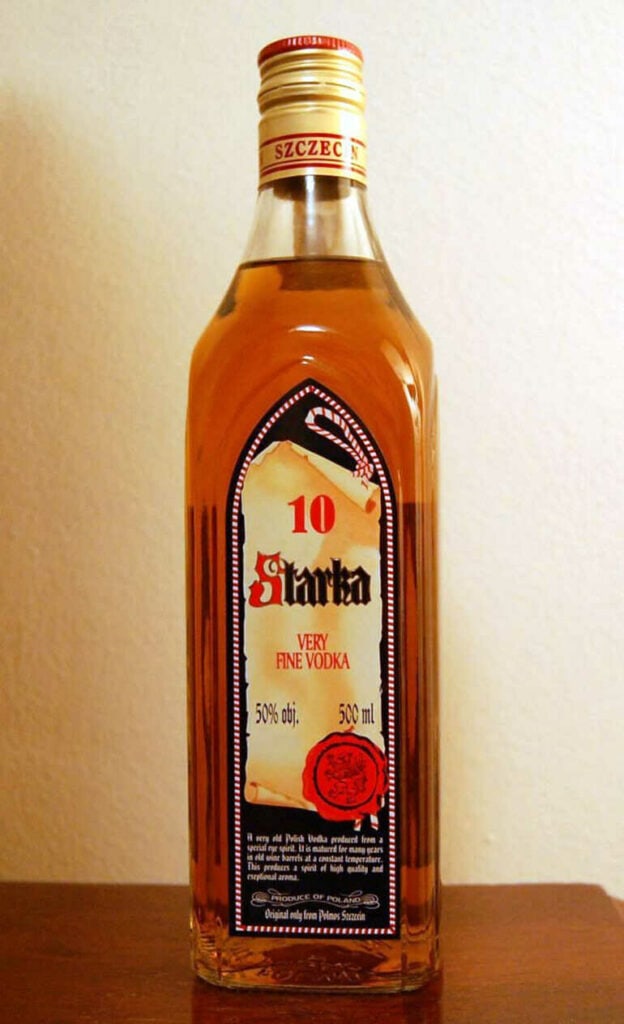 Starka is an alcoholic beverage made from rye spirit with linden and apple tree leaves. Its history is closely linked to Polish nobility families due to a tradition in the 15th century.
At the birth of a child, it was customary for the father of the house to pour homemade spirit into an empty wine barrel. After that, they would seal the barrel with beeswax and bury it. This barrel could only be dug out when the child is married.
To make a high-quality bottle of Starka, the locals have to age the spirit in oak barrels from 3 to over 50 years. Nowadays, some Starka contains rye distillate and several secret additives.
When the alcohol sector was nationalized following WWII, Polmos (Polish state-owned spirit monopoly) took over Starka manufacturing.
Polmos sold their first bottles in 1955, but they eventually vanished off the market after they went bankrupt. However, this drink reappeared seven years later as an exclusive product of Szczecińska Fabryka Wódek.
Find this drink at: Any liquor store and supermarket around Poland.
6. Krupnik – Honey Liqueur
Alcoholic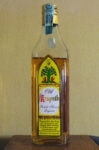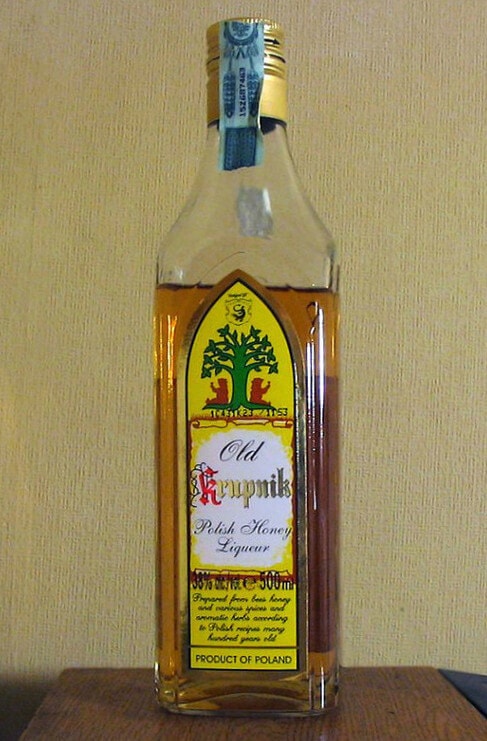 Krupnik is a classic sweet alcoholic drink made from grain spirit (typically vodka) and honey. This age-old Polish recipe has been around since the 16th century, and the Benedictine monks of a monastery in Niavi are widely credited with its development.
Locals frequently make this drink at home, but mass-produced brands are also on the market. It can be served hot, cold, or at room temperature.
Each family or manufacturer has its own recipe for this honey-infused beverage; some will add a variety of herbs and spicy seasonings, while others might change the ratio of honey and spices.
Krupnik vodka was the world's eighth most popular vodka brand by sales volume in 2014.
Find this drink at: Many local markets around Poland. You can also buy it online.
7. Wódka – Vodka
Alcoholic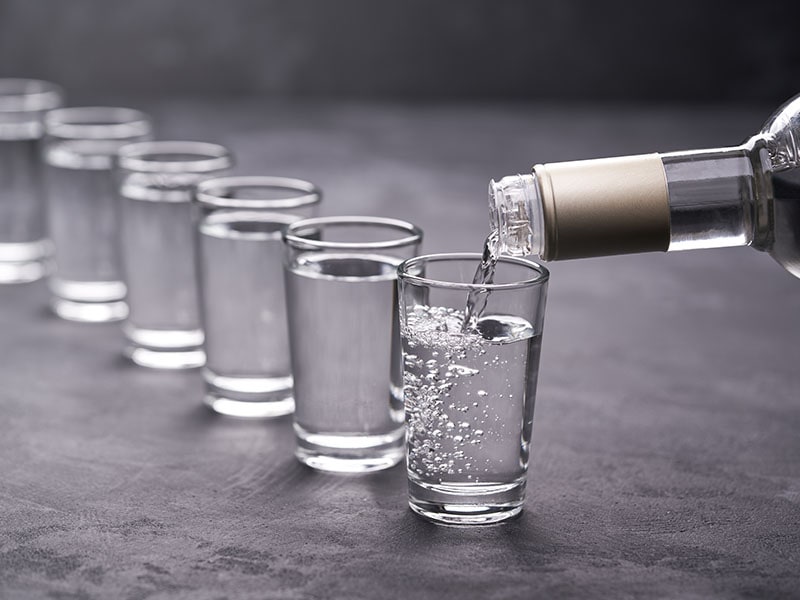 Wódka is the Polish term for vodka – a worldwide famous drink from Russia, Poland, or Ukraine. The locals make this iconic drink from distilled grains, potatoes, fruit, or molasses. Traditional Wódka has an alcoholic content of about 40%.
The drink has been around since the 15th century. However, many vodka fans claim it was invented under a different name before this time. Overall, the origin of this popular drink is still a subject of debate.
On the other hand, large-scale vodka manufacture began in Poland around the end of the 16th century. At first, it was only produced in Kraków, but it quickly spread to other regions.
Find this drink at: Any liquor store and supermarket in Poland. You can also find it in many other countries.
If you're wondering what Polish Wódka tastes like, take a look at this!
8. Piwo – Beer
Alcoholic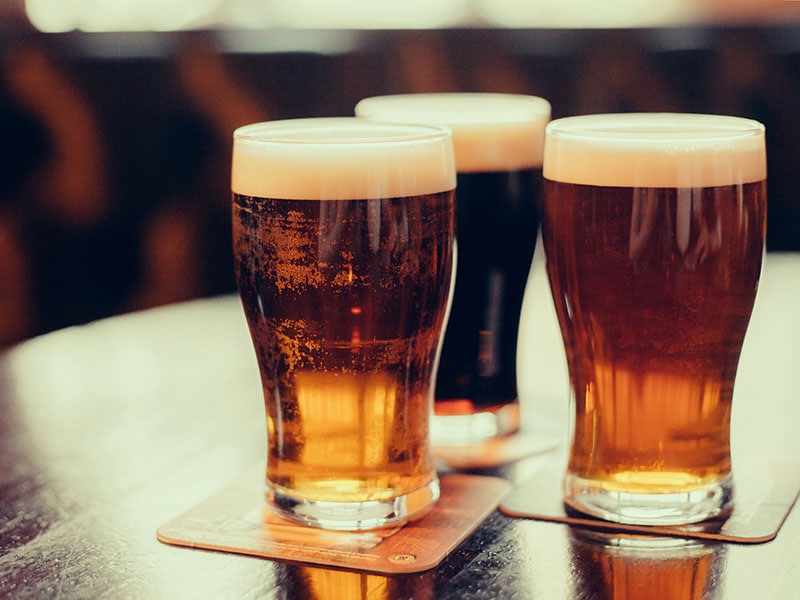 Many people don't know this, but Poland's average beer consumption is at the top of the world. Research in 2019 found that every fourth Pole drank beer at least once a week. So it's evident that the Poles love their beer.
Poland has a long list of wonderful beers, the most popular ones being Tyskie, Zywiec, Warka Strong, Perła Miodowa, and Lech. There are many small beer breweries in Poland. Although most of them have minimal market penetration, the beers are truly spectacular.
Find this drink at: Any supermarket and convenience store around this nation. I recommend visiting the small Polish beer breweries for a local taste.
9. Miod Pitny – Polish Mead
Alcoholic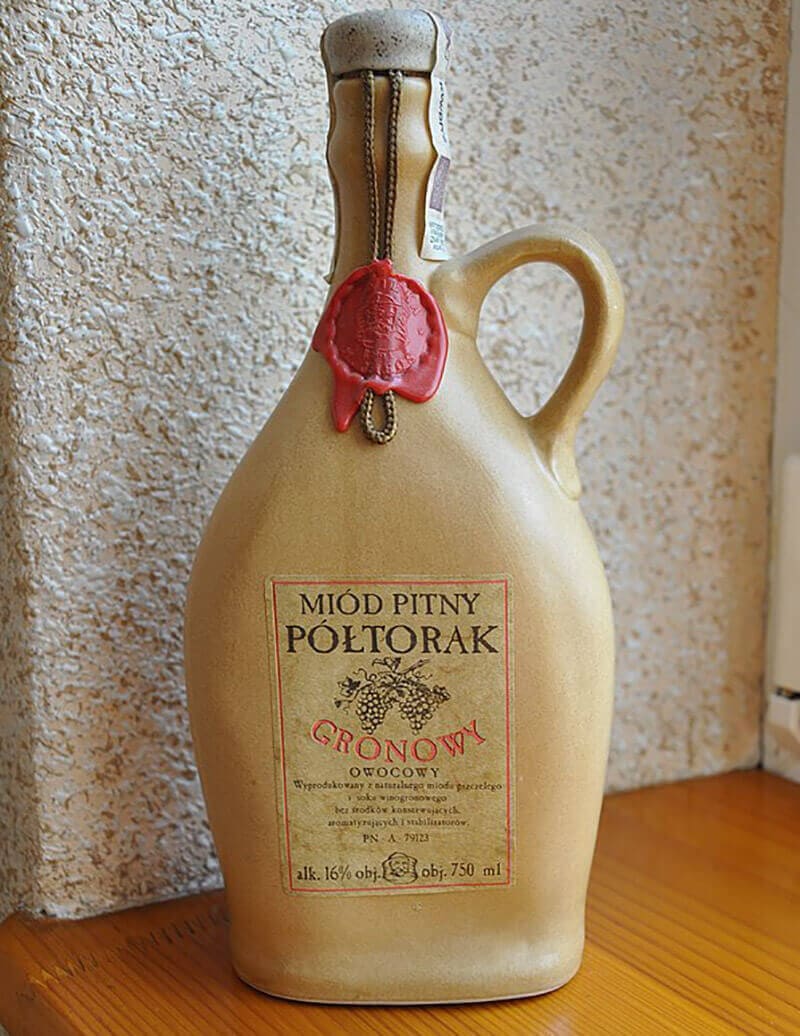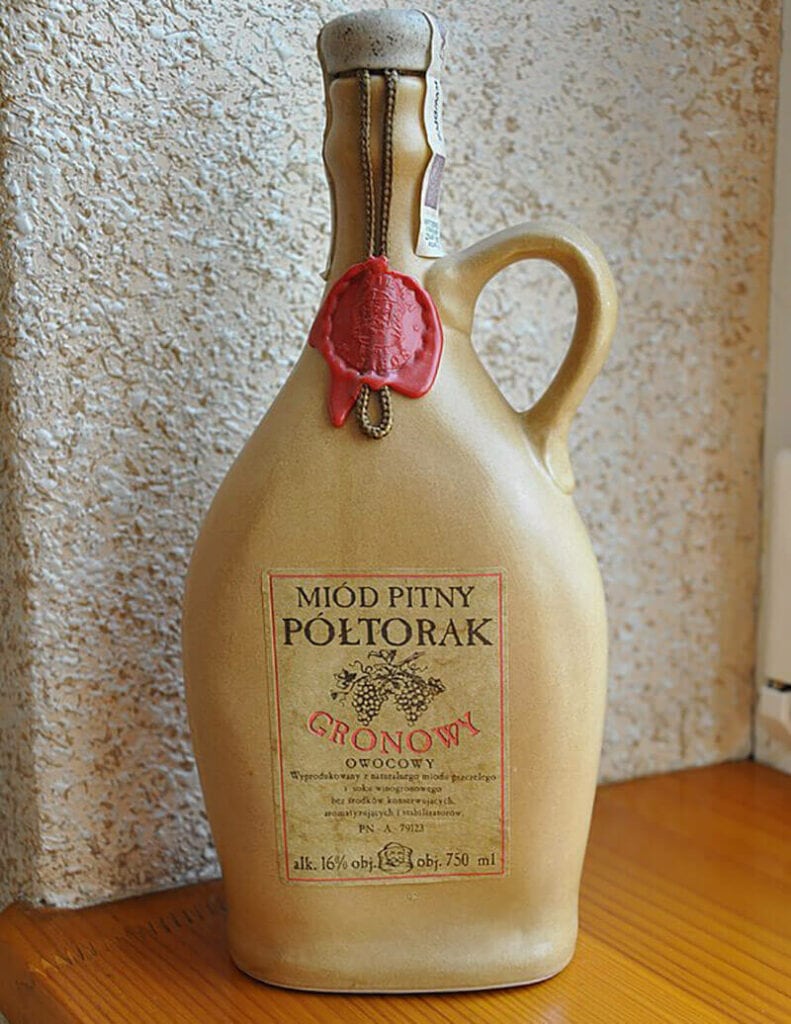 Miod Pitny, or Polish mead, is a special type of alcohol created by fermenting lime honey, herbs, and spices. Originated in Poland in the Middle Age, mead was the alternative for wine during the Piast dynasty. Many locals believe it is the predecessor to modern beer brewing methods.
Since its creation, the demand for mead has slowly declined. It was even rare to come across this drink in Poland at times. Nowadays, Miod Pitny has made a gradual comeback, but its popularity will likely remain substantially lower than that of beer and vodka.
Miod Pitny can be served cold or at room temperature, depending on the weather. Locals usually drink it with mint or a slice of lemon when served cold. This drink also comes in a glass or a stoneware cup.
Find this drink at: A few bars, pubs, or liquor stores in Poland, especially in the Podhale region and Lithuania.
10. Nalewki – Polish Liqueur
Alcoholic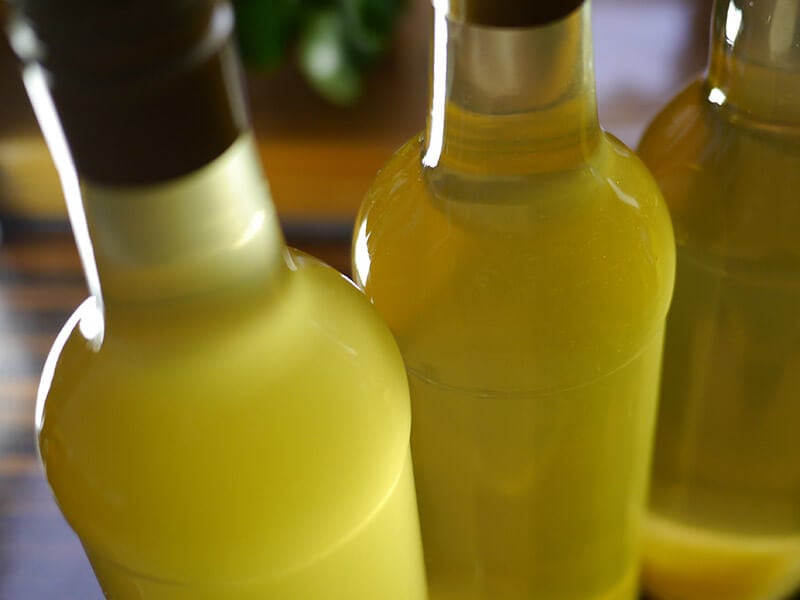 Polish cuisine has an array of fantastic alcoholic drinks for you to explore, and one of the best ones is Nalewki – a strong liqueur with 40-45% alcohol content. Nalewki contains alcohol and various ingredients like sugar, herbs, roots, spices, and honey.
This European recipe is passed down from one generation to the next, and it is significantly representative of Polish culture.
One of the reasons behind Nalewki's success is its pro-health properties, such as the ability to boost energy or help the immune system. Polish locals have used this drink as a remedy for a very long time. Healthy and delicious, who can say no to that?
Find this drink at: Many liquor stores and supermarkets in Poland. You can also make it at home.
11. Grzaniec – Mulled Wine
Alcoholic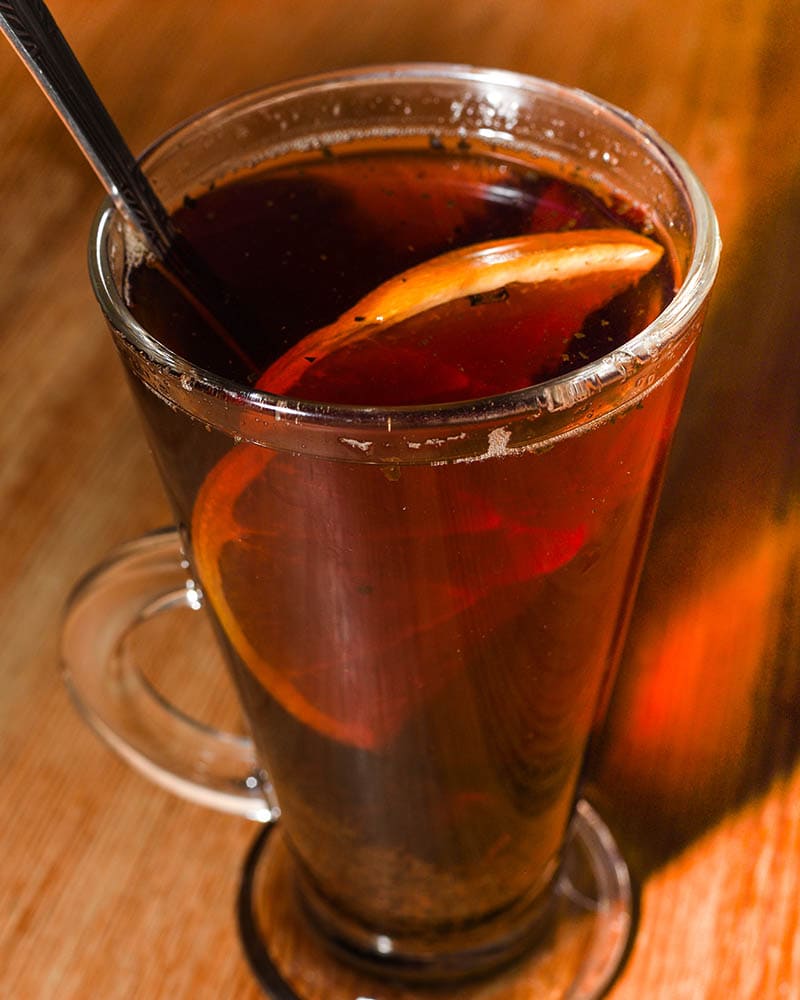 When winter approaches Poland, the best way to combat the freezing winds is with a warm cup of Grzaniec or mulled wine. The drink is created by boiling red or white wine with warm spices like cloves, cinnamon, sliced oranges, sugar, or honey.
Despise being created over 500 years ago, Grzaniec is still incredibly loved up until this very day. Many mountain resorts, ski slopes, and restaurants offer this drink as a Polish delicacy in the winter times.
Ready-made mulled wine is now available in many liquor stores or supermarkets in Poland. However, I recommend making it yourself or ordering it hot at the local markets or eateries.
Find this drink at: Many liquor stores, restaurants, local markets, or supermarkets in Poland, especially during winter and Christmas.
What Do Polish People Say When Drinking?
Now that you know what to drink in Poland, it is time to learn how to drink like a true local. The Poles have many unique ways to toast their drinks, whether it's serious or silly. Here are some of the most common ones:
1. Na Zdrowie! – To Health!
Similar to "Cheers!" in English, this is undoubtedly the most popular toast in this country. When you have the chance to drink with the Polish locals, this should be your go-to phrase since it is versatile, well-known, and easy to remember.
2. Za Nas! – To Us!
Here's another short and simple way to say cheer in Polish. The locals love to enjoy their alcohol in groups rather than alone, so they often use this phrase to show affection towards their drinking buddies.
3. Sto Lat! – One Hundred Years!
Locals often use this praise at weddings and birthdays. The Happy Birthday song in Polish also mentions this phrase.
4. Czowiek Nie Wielbd, Pi Musi! – Man Is Not A Camel, He Must Drink!
This funny phrase is often used as an excuse to drink more alcohol. But it is true; humans are not camels, so why must you let yourself go thirsty when there are hundreds of delicious drink options in Poland.
---
What Have You Learned?
Even if you're not a huge foodie, learning about a country's primary cuisine is a great way to learn about its history and culture. So don't forget to note down the iconic drinks I mentioned above and experience Polish cuisine like a local.
If you like this article, be sure to give it a thumbs up and share it with all your friends and loved ones. And if you have any questions about Polish drinks, foods, and culture, feel free to leave a comment in the section below. Thank you all for your support, bye for now!