Mexican drinks are full of surprises because they feature many unique ingredient combinations. Therefore, these drinks deserve a try besides diverse Mexican foods if you want something to blow your mind away.
Margarita might be the first drink that appears on people's minds when it comes to Mexican beverages. But there are more authentic drinks in this beautiful country that I am sure you will be impressed with from the first sip.
So follow me to find out what these drinks are and explore their amazingness. Keep scrolling down and enjoy the show!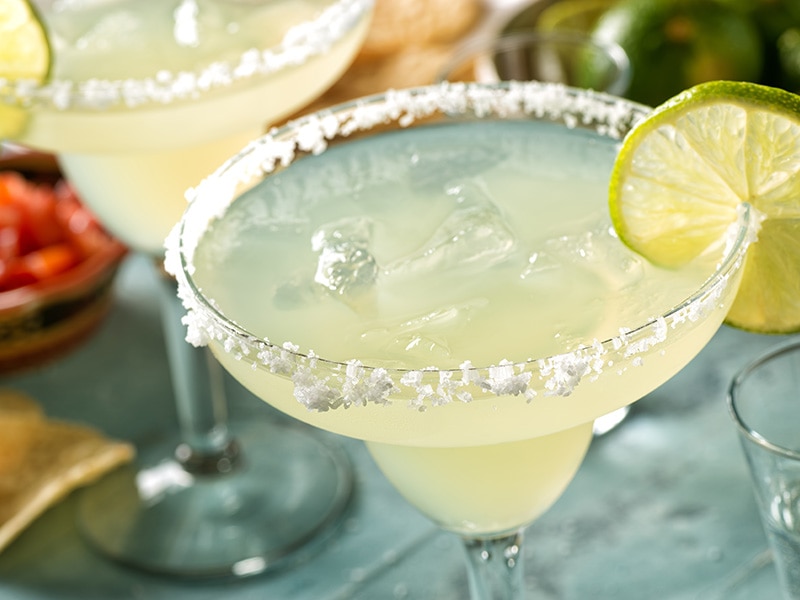 Non-Alcoholic Mexican Drinks
Non-Alcoholic Mexican Drinks are beloved by many, from children to adults in Mexico. If you're seeking simple Mexican-themed beverage recipes for a child's birthday celebration or just a festive treat, this section is tailored for you.
Each drink carries a unique tale about its origin, ingredients, or preparation. Dive into these 7 delightful options, and hopefully, you'll find the perfect one to sample.
1. Horchata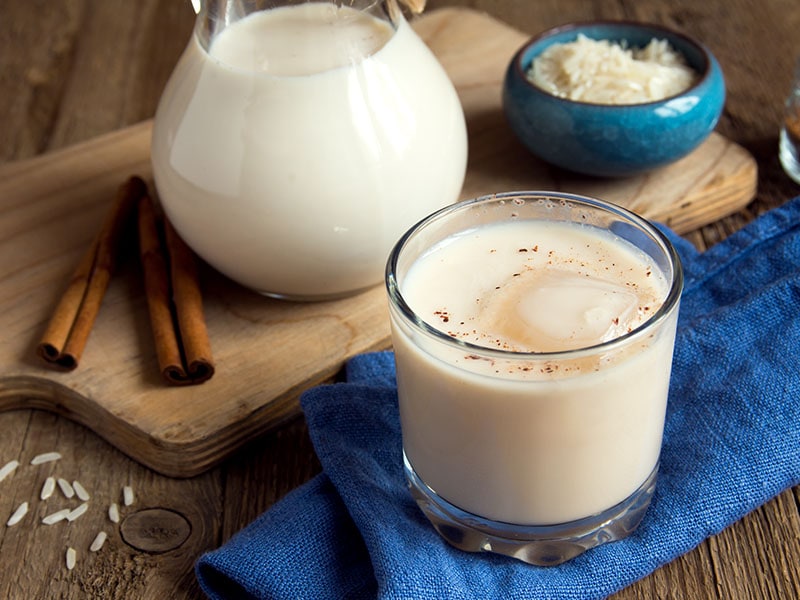 Horchata (or Orxata) is a famous rice-based drink in Mexico with a long and complex history. People claim Horchata's first appearance is from the 11th century and spread to Spain and Portugal.
Until the 13th century, they also found another similar version of Horchata in Valencia's southwestern region called Horchata de Chufa.
Today, this white drink is an indispensable beverage throughout Mexico, thanks to the light sweetness from granulated sugar, white rice, and a bit of earthiness from cinnamon. You can find some versions that come with vanilla, coconuts, or nuts.
On the other hand, there are other Horchata varieties in other countries, like the Kunnu Aya, in exotic African recipes, particularly in the western regions of Africa like Mali and Nigeria. Plus, this drink is also well-known in Latin America with different names.
However, if you want to prepare this drink from scratch, you will need a lengthy soaking time to ensure the flavor of ingredients can blend well. You also need a good blender to process the rice. Last but not least, this drink is both acceptable to serve hot or cold.
Where To Buy: In many Mexican ice cream stores, coffee shops, street vendors, or you can make them at home.
2. Virgin Sangria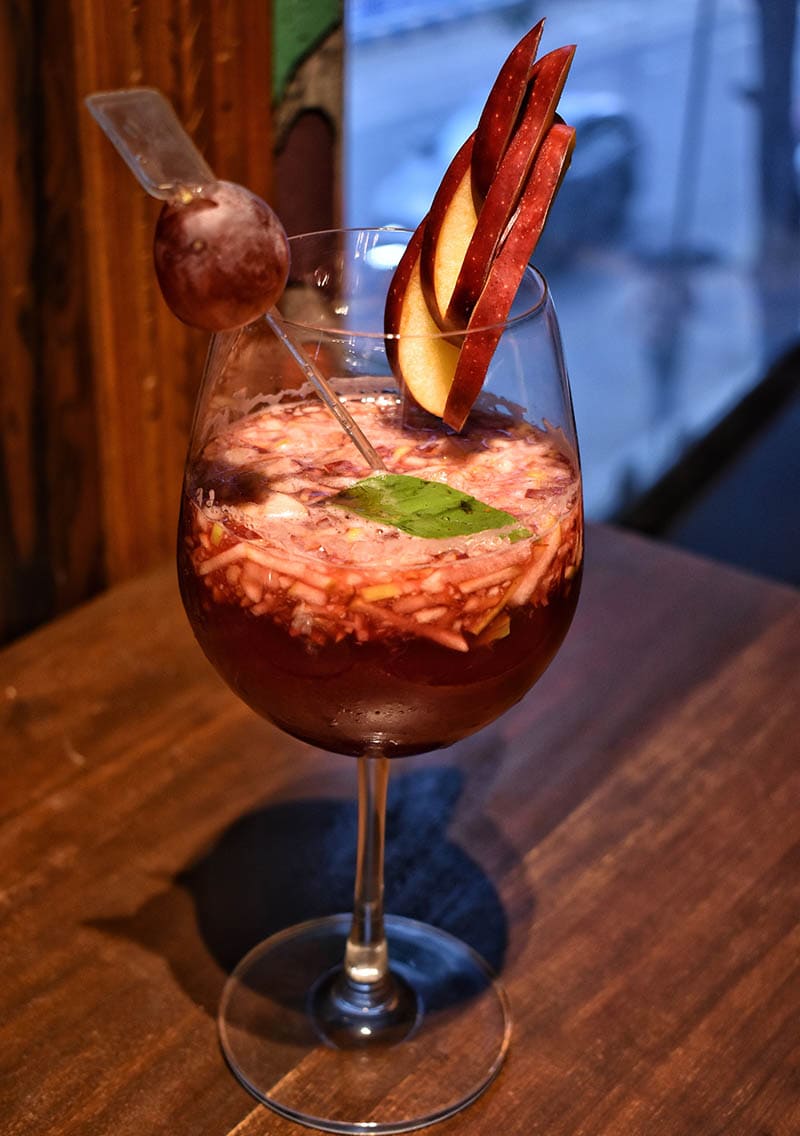 Sangria is inherently an alcohol treat in the list of Portuguese drinks and Spanish beverages. But this version – Virgin Sangria, is a non-alcoholic version of Sangria that your kids and your family will like to have in any celebration or party.
Indeed, you can taste a whole summer in this drink since it is made from fresh fruits and juices (or sparkling water). Therefore, it is a good solution for kid drink. It can ditch away hot days and your thirstiness in the blink of an eye.
The popular fruits that Mexicans usually use are lemon, lime, apple, orange, mango, or berries. Regarding the juices, you also have various choices like apple juice, lemon juice, orange juice, or grape juice. So do not limit your creativity to create these perfect fruity drinks.
For the best taste, remember to chill your Virgin Sangria in the fridge for more than 1 hour before serving it. With this time, the fruit taste can steep into the juice, making it more pleasant to enjoy.
Where To Buy: Beverage stores or you can buy the ingredients at the supermarket to prepare the homemade ones.
3. Agua Fresca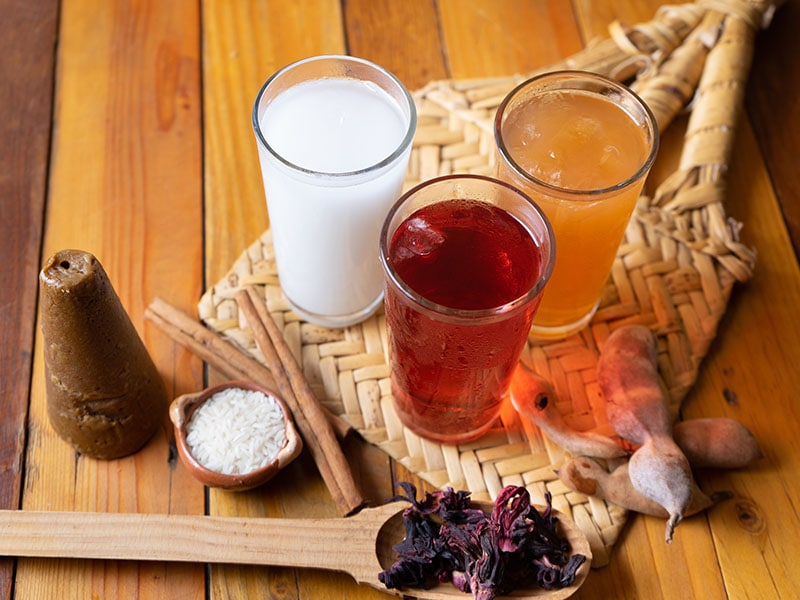 Another Mexican kid-friendly drink is Agua Fresca, which means "cool water" or "freshwater" in English. But it is not just about the water. Agua Fresca includes 2 main ingredients, fruit, and water, obviously.
The popularity of this drink is not only throughout Mexico; you can find this drink in Central America as well. Overall, there are several Agua Fresca recipes with different ingredients, but one thing to be sure about them is their refreshing tastes.
Technically, it might taste like fruit juice but a little bit lighter. And as they can be made from various types of fruits, they can have many bright appearances with different colors. And kids love colorful drinks.
You can use watermelon, pineapple, papaya, honeydew, or any peek-in-season fruit. Therefore, it is truly a convenient drink to enjoy all year. You will need a blender to make this drink as well. And it would be best to enjoy cold, so you can put this drink in the refrigerator, or serve it with ice.
Where To Buy: Juice bars, coffee shops throughout Mexico. Or, if possible, try to prepare it by yourself.
4. Mexican Hot Chocolate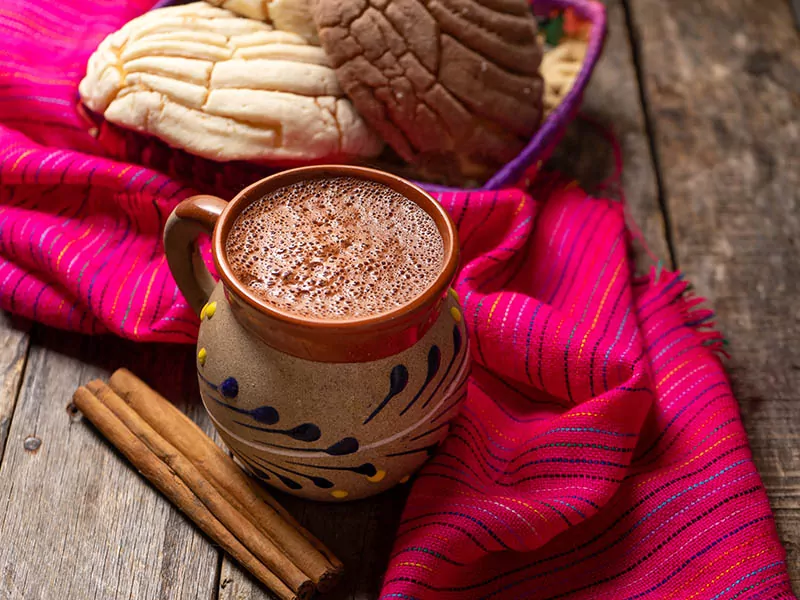 When the winter comes, nothing is better than a hot cup of chocolate, right? So it is time to let the Mexican hot chocolate melt your heart (and your soul) with a lot of tasty flavors.
This is a cacao-based drink that all Mexicans are obsessed with. But what makes it so special? First, this hearty beverage is usually grainier than a sweet American-style drink with hot chocolate since the Mexican version also contains spices, like cinnamon and nutmeg.
That's why its flavor is outstanding with a bit of a spicy note along with the bittersweet chocolate. But do you know that Mexican hot chocolate has more than 4000-year history? And you will find them in many Mexican regions, like Chiapas, Veracruz, Oaxaca, or Tabasco.
Many Mexican hot chocolate recipes vary in regions or families, but the original version contains water, cacao, and corn (sometimes). You can enjoy it for breakfast or snacks. Many people also like to have it for Christmas to add more coziness in the cold winter.
Where To Buy: Any coffee store in Mexico, or you can buy Mexican chocolate at various supermarkets to create the drink at home.
5. Atole (Mexican Cornmeal Drink)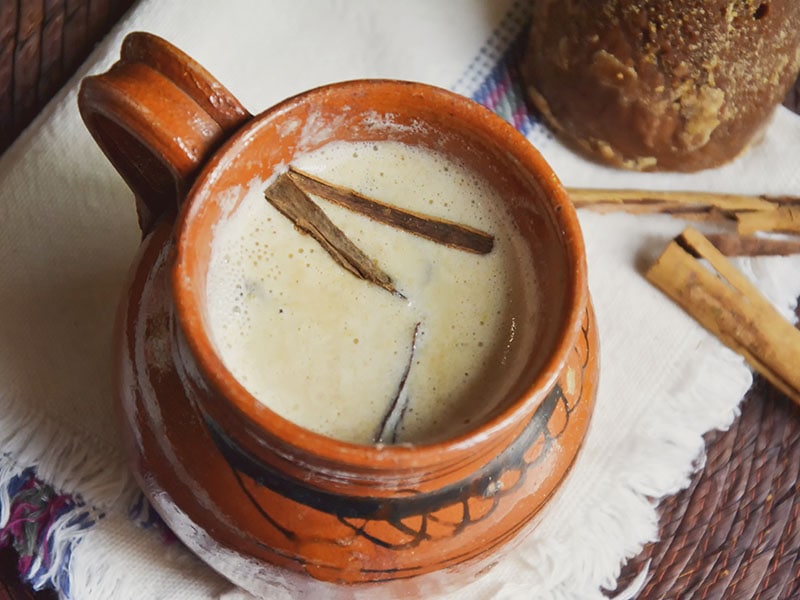 Atole (or Atol de Elote, Atolli) is the 100% Mexican-origin drink mainly made from masa harina (maize flour). It is also a blended drink with other ingredients like piloncillo (unrefined sugar made from cane), vanilla, cinnamon, fruit, or chocolate.
In fact, chocolate atole is famous in another name – Champurrdao, which I will discuss in detail in the following section. In general, Atole is an excellent winter drink with some comforting notes from cinnamon and vanilla.
If you love tamales – the iconic Mexican crockpot dish, serve this drink along for the most wonderful meal. On the other hand, Atole is a popular option to enjoy on Las Posadas (the Christmas festival celebration) or Day of the Dead (on 2nd November) in Mexico.
Making Atole is a breeze as you just have to mix masa, milk, piloncillo, and water, then simmer them until it reaches the expected thickness. After that, remove the mixture from the heat and add vanilla to it. Serve Atole hot or warm, and do not forget to sprinkle a bit of cinnamon on the top.
Where To Buy: From street hawkers, restaurants, beverage shops across Mexico, or make it at home.
6. Champurrado (Chocolate Atole)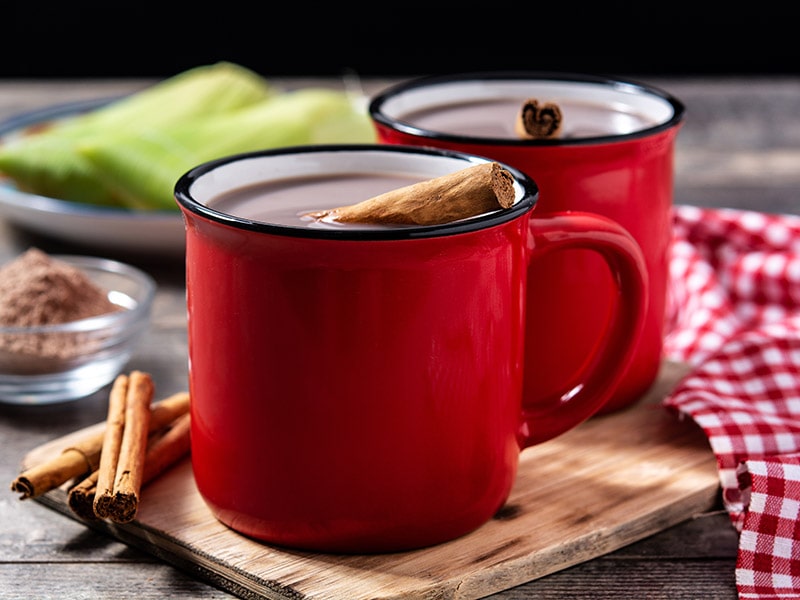 This warm and thick beverage ideally goes with Churros for a quick and healthy breakfast or late-afternoon snack in Mexico. Like the basic Atole, you can also pair it with your tamales if you want.
Overall, Champurrado ingredients are similar to Atole but with chocolate – a native Mexican component. Some versions also contain cloves or orange peel to increase the contrast in flavor.
What I love about Champurrado is its creamy texture. Every sip of it is full of satisfaction and warmth to ease the cold days, warming your tummy and soul.
Champurrado is also a well-loved drink that many Mexicans want to enjoy in cold weather, like on Christmas or the special Day of the Dead in November.
Where To Buy: At various Latin restaurants, street vendors, or buy the ingredients at many grocery stores to prepare it right in your kitchen.
7. Tejate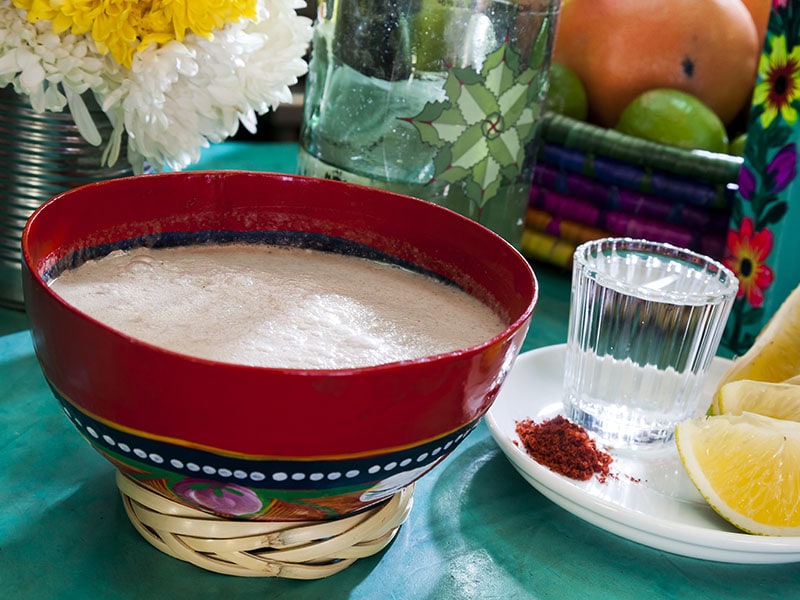 What happens if cacao and maize mix together? These are 2 main components to make one-of-a-kind Tejate – another Mexican-authentic drink. The root of this one is from Oaxaca in the pre-Hispanic era.
Besides these components, Tejate also consists of toasted mamey seeds (from mamey fruit – a special Mexican fruit and rosita de cacao (the flower).
All of them (except the rosita de cacao) will be grounded finely to have a paste-like texture, then mixed with water, and/or sugar syrup to sweeten. The final step is adding the rosita de cacao for a pasty foam on the top of Tejate.
Moreover, people typically enjoy it as a light snack before their lunch. It is best tasted cold. And Tejate also has many variations; some of them use nuts instead of mamey seed.
Where To Buy: In soft-drink shops, restaurants, or outdoor hawkers.
The story behind Tejeta is insightful. So check this explanation if you want to learn more about this drink.
Mexican Cocktails
Mexican drinks with cocktail inspirations are up next, a section I believe many of you have been eagerly anticipating. Dive in to discover a world of flavorful concoctions and vibrant mixology.
8. Margarita
Alcoholic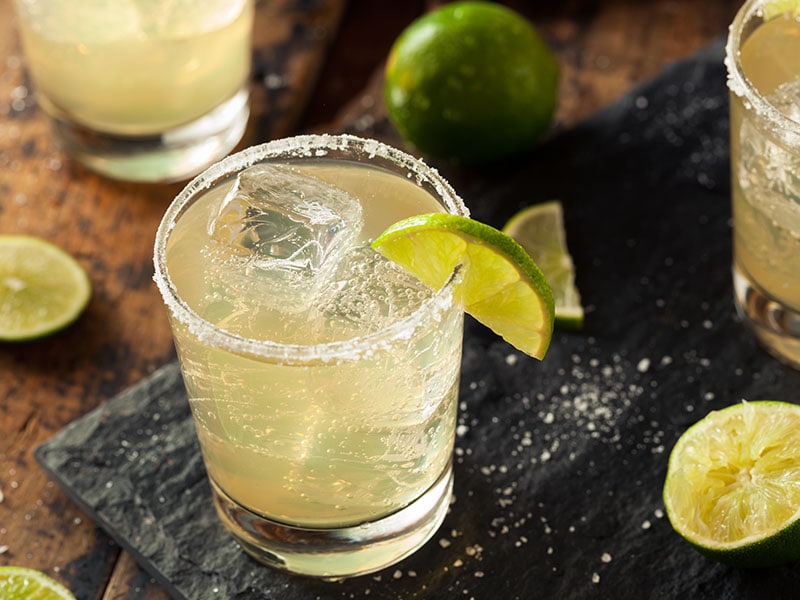 The origin of this famous cocktail is still in the debate because there are many tales about it. But the Mexicans believe this is their authentic drink created by a bartender named Don Carlos Orozco in 1936.
Until 1953, the first Margarita recipe publication appeared in the issue of Esquire in late 1953, which included tequila and lemon or lime juice. Today's version also has orange liqueur and is normally served with ice and salt on the rim of the cocktail glass.
Regarding the ice, you can choose either with shaken ice (called on the rocks) or blended ones (frozen Margarita). Or, if you want to enjoy the cocktail without ice, you can ask the bartender for a glass of Margarita straight-up.
This is the basic Margarita, but when it includes other juices (or fruits), they will have different flavors along with the earthy taste of tequila. Another thing to be sure about this popular drink is it can both light up your hot day or warm you up on chilly days.
Where To Buy: At restaurants, bars, pubs, or clubs.
9. Piña Colada
Alcoholic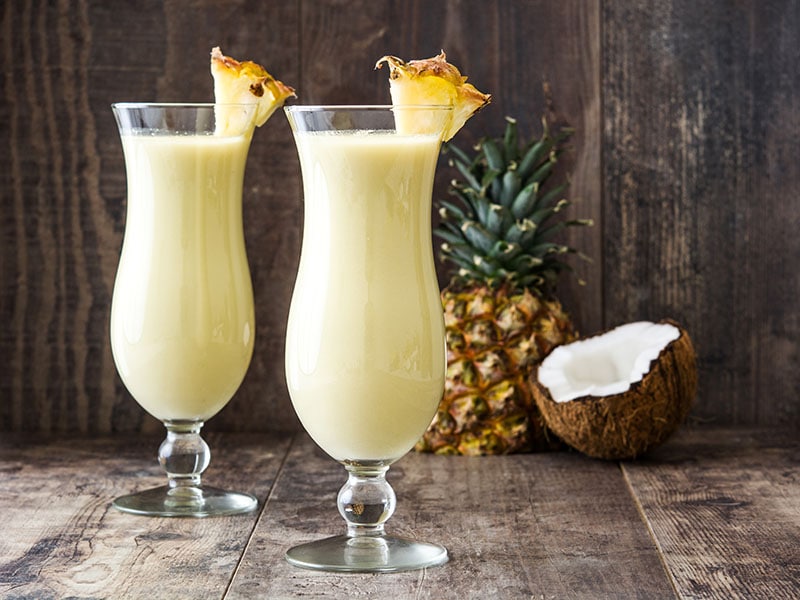 If you love rum, you do not want to miss Piña Colada. Though it is not a Mexican-origin drink, it is still a favorite cocktail at many Mexican parties.
The true origin of Piña Colada is from Puerto Rico. They claim this is their official cocktail in 1978. And since Mexico and Puerto Rico are on 1 same continent, the popularity of Piña Colada also spread to Mexico.
Now, let's talk about their ingredients. What creates this finest drink are rum (obviously), pineapple juice, and coconut milk (or coconut cream). The term Piña Colada means "strained pineapple", indicating the pineapple juice that people use to make it.
This cocktail can be served in blended style or in shaken-with-ice style. Another specific characteristic to make this drink easier to recognize is it always has a pineapple wedge on the glass's rim for decoration.
Where To Buy: Any Mexican bar, pub, or restaurant.
10. Michelada (Mexican Bloody Maria)
Alcoholic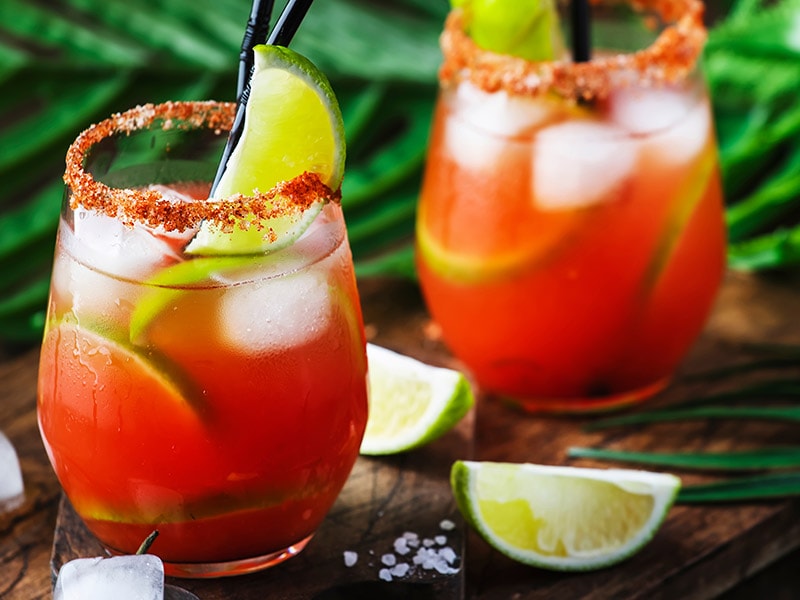 Michelada is a remarkable combination of beer, lime juice, and hot sauces or chili-based sauces, creating a spicy beverage that you can hardly find in another country. Whenever you crave typical Mexican street foods, especially in a drink form, Michelada is the best answer.
Similar to Margarita, Michelada is served in a salt-rimmed glass. There are various recipes for this spicy drink with different sauces like Worcestershire sauce, or the alternative option of Worcestershire sauce – soy sauce, with peppers like serrano peppers, or tomato juice.
From these ingredients, I bet you can already guess the color of this drink. That's right! Michelada has a red-orange color like Bloody Maria. You can enjoy it anytime, whether it is a hot or cold day.
In addition, there are 2 distinctive tales about the origin of this drink. One version originated from the 1960s when Michel Esper asked for a beer with lime, salt, and ice, also called "Michel's lemonade". Time after time, people shortened this name to Michelada.
Another myth of Michelada is from "chela" – a word referring to beer in Mexico. So when you visit this country, if you order a chela, it means you want an ice-cold beer.
Where To Buy: At any beer bars or various restaurants throughout Mexico.
11. Mexican Mule
Alcoholic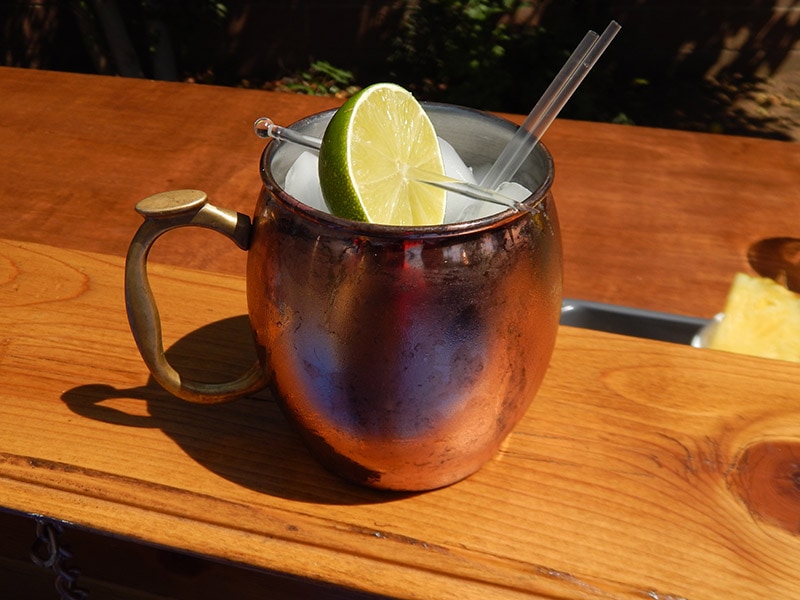 If you have tried Moscow Mule – a wonderful cocktail made with ginger beer, vodka, lime juice from the exceptional American drink menu; it is time to try another variation of it with Mexican Mule.
Instead of using vodka, Mexican Mule will use tequila as the main ingredient. And like Moscow Mule, you can find them in a copper mug. But a glass cup is also an acceptable alternative in many Mexican bars.
The other ingredients in Mexican Mule are similar to the Moscow version. However, you should not use ginger in place of ginger beer since the flavor is not the same anymore.
So, why don't you refresh your hot summer day by a bit spicy from ginger beer, sour from lime juice, alcoholic kick from tequila, with the cold ice in a cup of Mexican Mule? You can easily make it at home too!
Where To Buy: Local restaurants and bars.
12. Paloma
Alcoholic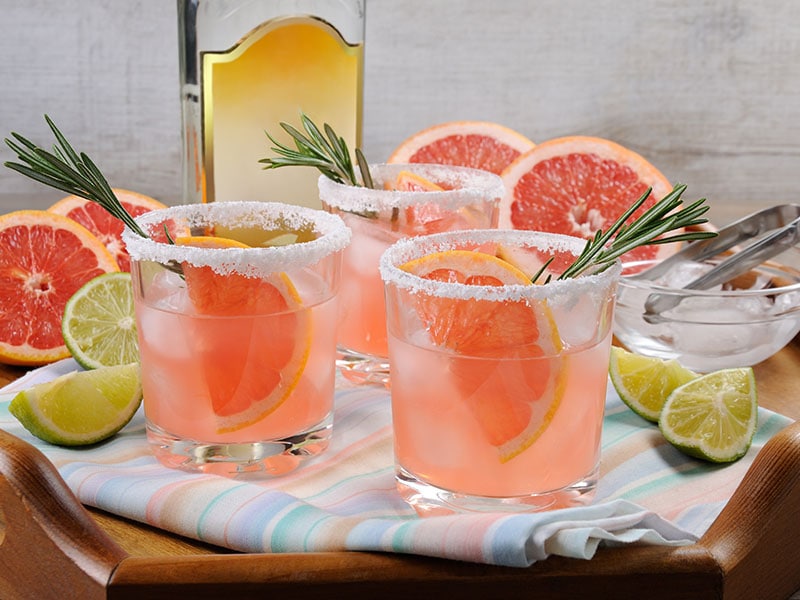 If you are already mesmerized by Margarita, Paloma is also another must-try cocktail in Mexico. Many people argue that the word "Paloma" is from "La Paloma", which means "The Dove" in Spanish.
Similar to Margarita, this drink contains lime juice and tequila. However, another special component to make Paloma become a Mẽicans' favorite is the grapefruit wedge and juice.
Some versions use grapefruit soda instead, but it will not change the final taste of this drink. On the other hand, you can find a complex recipe of Paloma with Cantarito – a fruity cocktail consisting of orange juice, grapefruit juice, squeezed lemon (or lime), and of course, tequila.
It also has a bit of salt on the rim of the glass, but this drink is typically served in a highball glass. Sour, slightly bitter, salty, and sweet, what else can you ask for a unique drink like this Paloma?
Where To Buy: Most cocktail bars and fine-dining restaurants.
Here are 3 different ways of making Paloma for beginners, professionals, and experts.
13. Mezcalita
Alcoholic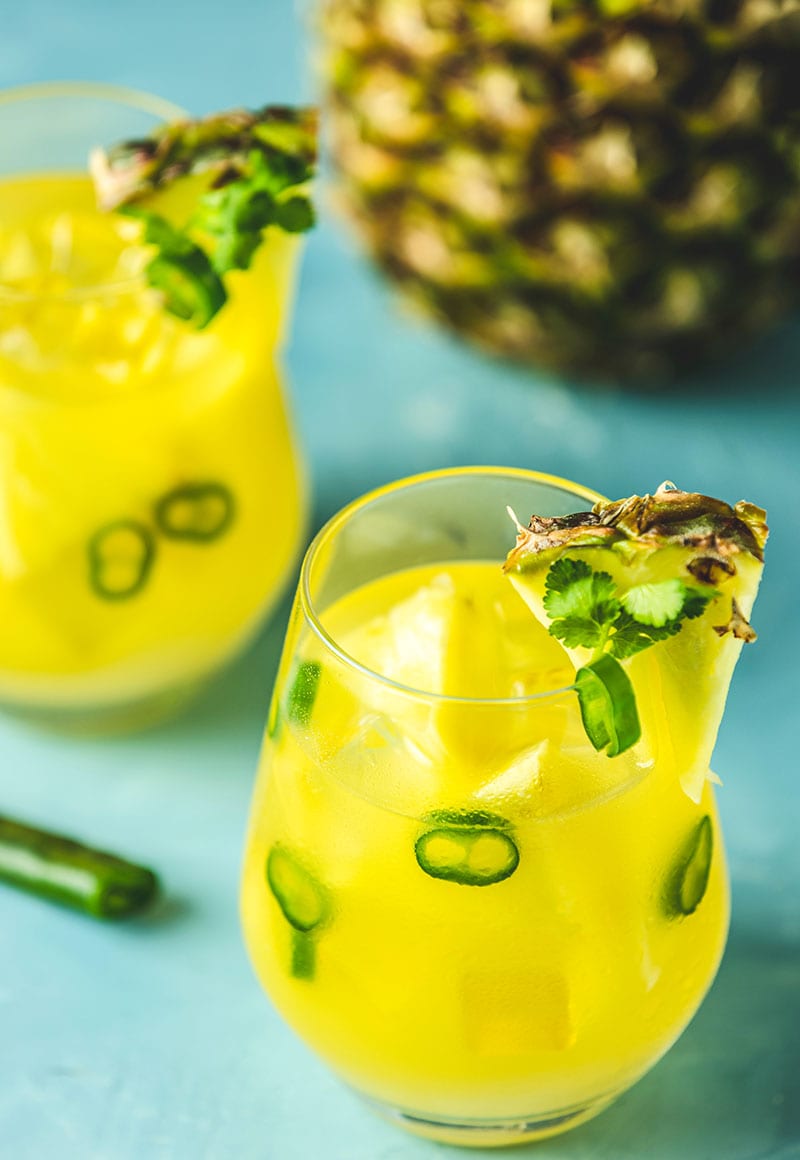 Mezcalita is a fun mixture of fresh juices and mezcal. But what is mezcal? This a Mexican strong alcoholic beverage made of maguey – an agave plant to make alcohol. Plus, the word Mezcal is from the word "Mexcalli", meaning "oven-cooked agave".
Mezcal has a distinctive smoky flavor that differs from tequila. So in the glass of this iconic cocktail using Mezcal, you will find the perfect concoction of smoky and fruity taste in every sip.
The fruity note is from lime juice, orange juice, pineapple juice, or orange liquor. There are numerous Mezcalita variations in many Mexican restaurants, but they all upgrade your dinner to another level by its unique flavor.
Another essential ingredient of a perfect Mezcalita is spice and salty rim on the glass. So if possible, try to make it at your home and enjoy the Mexican vibe right in your kitchen.
Where To Buy: At many Mexican bars, beer clubs, and restaurants.
14. Carajillo
Alcoholic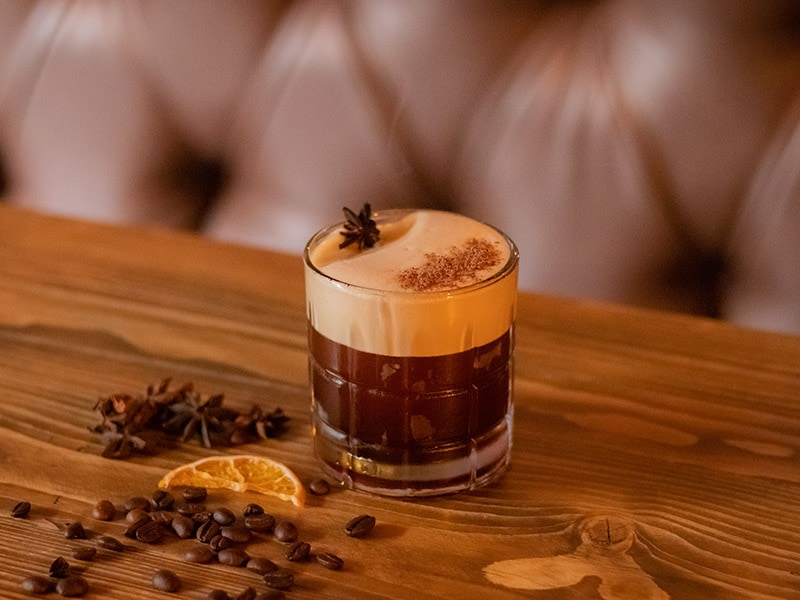 Carajillo is native to Spain, but it is also a big hit at Mexican parties, especially after dinner. But what is Carajillo?
If you love both coffee and liquor, this drink is the best combination of these drinks. Basically, this is a hot coffee with a touch of hard liquor.
Liquors vary from nation to nation, like people use brandy in Colombia, rum in Cuba, or Licor 43 – a yellow liquor flavored with vanilla and spices, in some places in Mexico.
Moreover, Mexicans usually choose espresso (a strong coffee type) to make this cocktail. That's why they have an iconic black color. The reason why people want to enjoy Carajillo after a meal is because it is a good drink for digestion.
Where To Buy: Local cafeteria, restaurants, beer halls, and bars.
If you are a huge fan of coffee drinks with alcohol, the Carajillo is a must-try cocktail.
Other Mexican Drinks
The last category for fantastic drinks in Mexico also deserves a try because they are all outstanding in their own ways. So here are 6 popular Mexican beverages (tea, fruits, coffee, soda and wine) that portray the colorful picture of this country's drink menu.
15. Agua de Jamaica (Hibiscus Tea)
Non-alcoholic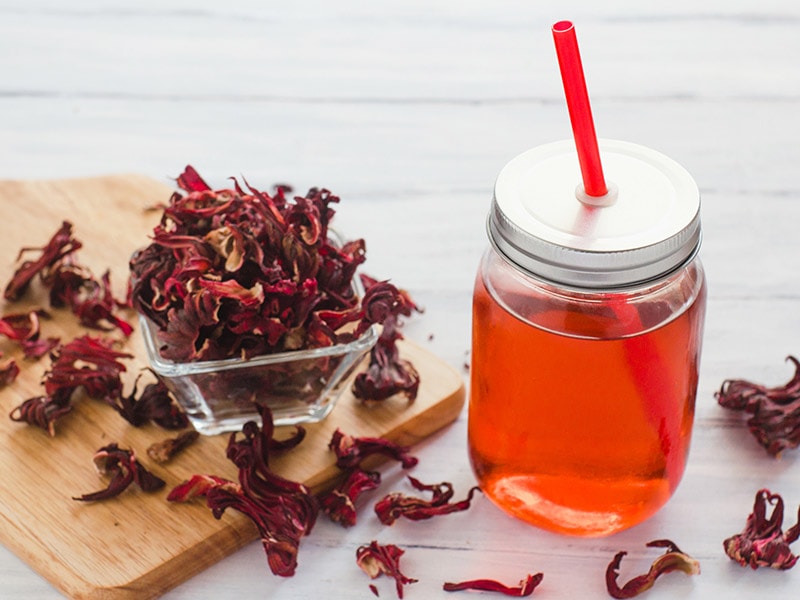 In reality, Agua de Jamaica is the most famous variation of Agua Fresca, which I already introduced above. However, as this is a classic tea in Mexico, I think it deserves its own part to provide you with more insights about this healthy drink.
So what is the hibiscus flower – the main ingredient of this beverage? Hibiscus (or roselle, Hibiscus sabdariffa) is a perfect component to make many quality herbal teas or supplements. This is a type of flower that people have used for medicinal purposes for decades.
In the Agua de Jamaica recipe, Mexicans use dried flowers infused in hot water to create it. And as the flowers contain many nutrients, this drink is an ultimate choice to improve your blood pressure or decrease fat or sugar in the blood. It also reduces inflammation. Very healthy, isn't it?
Besides Mexico, many other countries really love this tea, like Africa (which is believed to be the root of this nutritious drink), Central America, Europe, Southeast Asia, etc. You can drink it hot or cold; they are totally fine in either way.
Where To Buy: Coffee shops, restaurants, or buy components at grocery stores/supermarkets to make them by yourself.
Need antioxidant compounds to make your health better? Try to make the Agua de Jamaica.
Alcoholic or non-alcoholic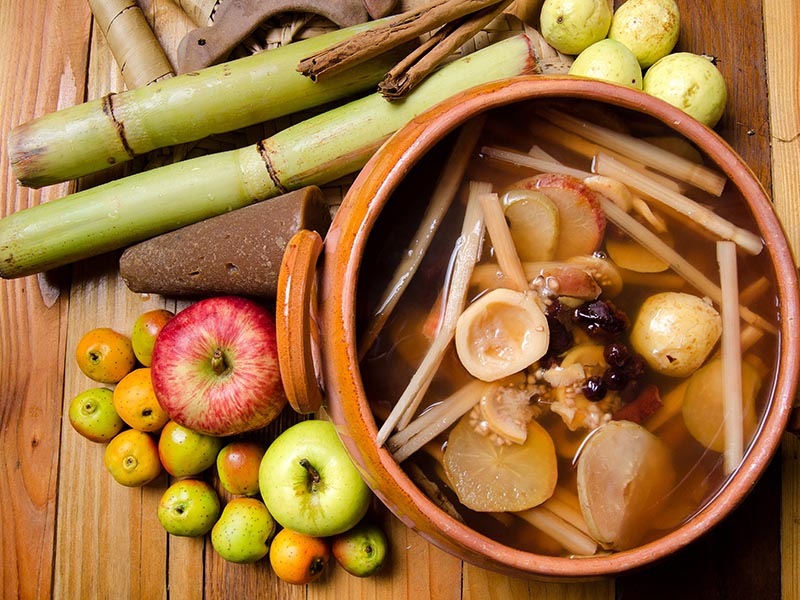 When Christmas is around the corner, it is an ideal time to enjoy some cups of Ponche Navideño. That's why it is a traditional idea to serve in the Mexican Christmas holiday.
They can have alcohol or no alcohol, but the main things to make Ponche are water, piloncillo (sugar cane), fresh or dried fruit, such as apples, oranges, pears, and flavored with cinnamon, hibiscus, or tamarind.
Ponche ​​Navideño has excellent flavors from citrus fruits and comforting amora from spices, making them more noteworthy. The recipes vary in other regions in this country, but no matter how people prepare them, it provides the best atmosphere to sign that Christmas is finally here.
The best Ponce Navideño is warm and hearty. Making them is also simple as you just need to simmer the ingredients and water in a big pot in around 15 minutes. But in case you want to make them at home, make sure you can find these citrus fruits in your local market.
Where To Buy: Beverage stores, bars, restaurants across Mexico, or create homemade Ponche Navideño with store-bought components.
17. Café de Olla (Mexican Coffee)
Non-alcoholic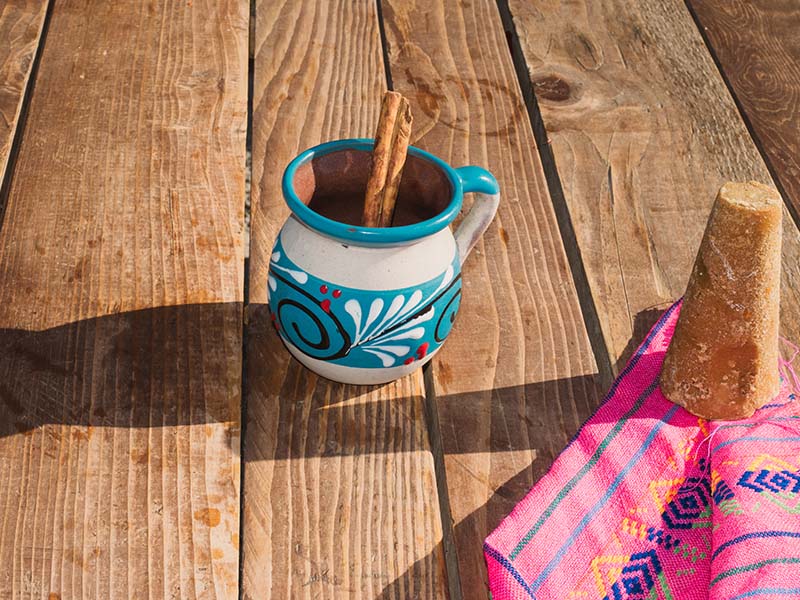 The biggest difference between Café de Olla and other coffees is the spices people use to enhance the overall flavor. Everyone likes to start their days with a cup of coffee, but this spiced Mexican coffee is much better in doing so.
Who can refuse a cup of coffee with a hint of warm cinnamon, especially in the winter days? I mean, this traditional coffee is truly a heavenly-sent drink. With ground coffee, piloncillo, and cinnamon, it is a sweet drink to make your day better.
If you want to enjoy it at another time in the day, just do it because there is no ground rule for the best time of consuming this wonderful beverage.
A fun fact about this drink is it requires a clay pot to prepare it. Café de Olla means "pot coffee" to indicate how they are made. This is a favorite drink in rural regions or cold-weather areas in Mexico. People mostly serve it on Las Posadas, but you can also find them at Mexican funerals.
Where To Buy: Street sellers, cafeteria, or you can prepare it at home
18. Mangonada
Alcoholic or non-alcoholic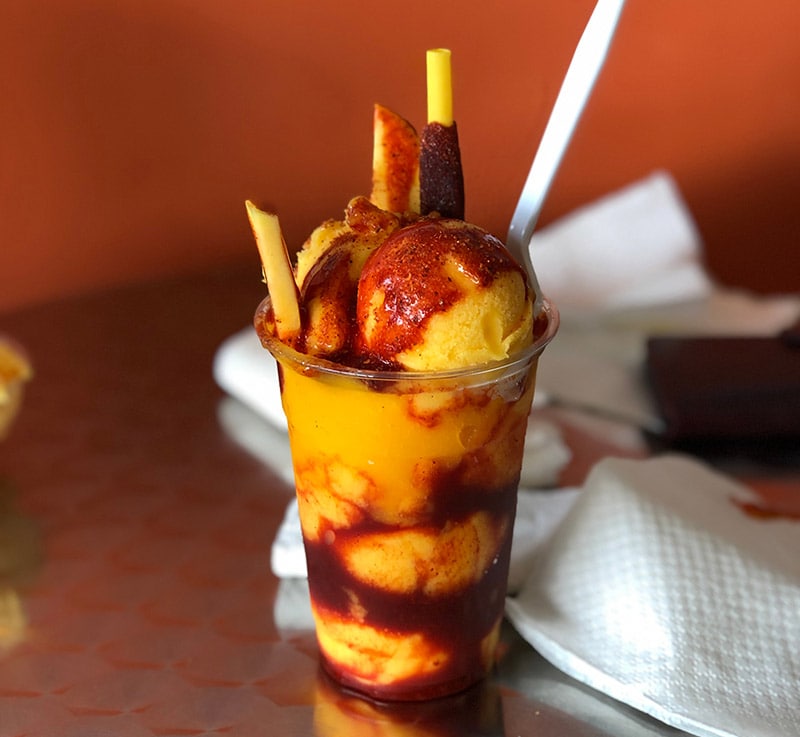 Mango is a heavenly-sent fruit that you can enjoy on its own or make beverages with it. And Mangonada is a good example of a delicious mango treat that all ages will love. Nowadays, this eye-catching Mexican dessert has been so famous in America.
Mangonada (or Chamango, Chamoyda) is a heat-killer beverage because it is a blended drink mainly made from mango, lime juice, and ice. If you want to add some booze to it, use tequila or rum. Moreover, use your high-functional green smoothies blender to ensure a smooth texture.
Other essential ingredients are salt and tangy and spicy ingredients like chamoy (a dried-chilies condiment) or Tajín (a famous spice consisting of lime, pepper, and salt). With these components, Mangonada features both sweet and savory tastes in just 1 sip.
Moreover, you will sense the tropical flavor and a bit of tanginess that can explore your taste bud. They also have a beautiful yellow-and-orange color to make them more fantastic in the summer.
Where To Buy: From hawkers on the roadside throughout Mexico, beverage stores, ice cream shops, or make it by yourself.
19. Jarritos (Mexican Sodas)
Non-alcoholic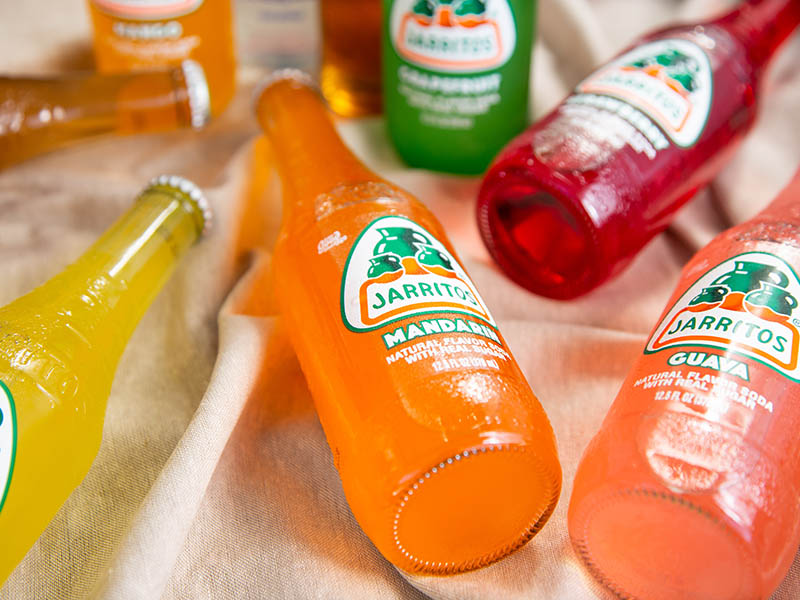 Jarritos is a national soft drink in Mexico. In fact, they are citrus soda and have less carbonated content than other soft drinks.
In Spanish, the word "jarrito" means "little jug" which implies how Mexicans traditionally drink water in pottery jugs/pots. But in this case, Jarritos is a soft-drink brand launched in 1960.
There are 14 flavors of Jarritos, including grapefruit, lime, guava, mango, watermelon, etc. They are sold in 370-ml and 600-ml glass/plastic bottles.
Fun fact: The first Jarritos is coffee-flavored. Have you ever tried coffee-tasted soda? Sounds weird, right? But it was a hit back then.
Where To Buy: Any most local markets, supermarkets, or grocery shops.
Check this fun flavor-ranking test between many Jarritos. I am sure it will entertain you.
20. Mexican Wines
Alcoholic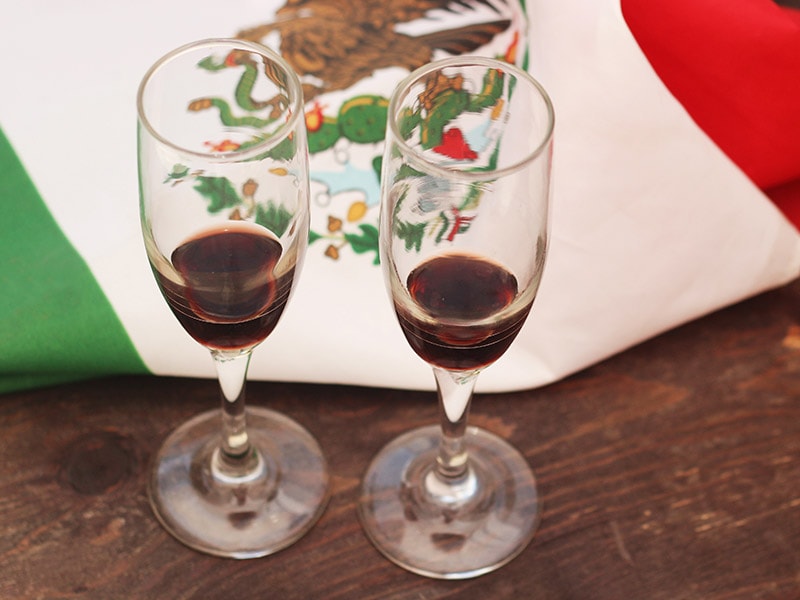 Mexicans started to make wine in the 16th century when the Spanish conquered this country. In reality, Mexico is more famous for making beer, mezcal, or tequila, but Mexican wine's reputation has started to grow around the world.
Many Mexican wines have won many international awards; for example, the wine Don Leo Gran Reserva Cabernet Sauvignon won the gold medal in 2020. This wine is from Parras city in southern Mexico.
Plus, the biggest area in winemaking in this country is Baja California and Sonora with the special wine tour called Ruta del Vino (Wine Route) to expand their enotourism.
The other 2 areas are La Laguna – a nice town in Tenerife, and Durango – a state in central Mexico. If you want to try some classic Mexican wines, search for Rosé wines, Vinos Shimul, Casa Madero, Monte Xanic, etc.
Where To Buy: Wine shops, alcohol stores, or supermarkets.
---
What is Your Favorite Mexican Drink Among These Options?
Most Mexican drinks in this post are easy to make at home. So if you want to become a bartender or impress others with these delicious beverages, it is time to show off your skills.
Indeed, these drinks will not ask for too much effort or time (except those that need to soak the ingredient overnight). Suppose you want to throw a party this weekend, you should save this list right away.
Finally, how many Mexican-style treats have you tried before? Please let me know your first impression. And if you like this article, your high rating or shares are much appreciated. Thank you!