Italian sauces and Italian cuisine are a deliciously perfect symbiotic relationship: each can't be complete without the other. Or is it? Besides Italian foods, I'm pretty sure the savory sauces from the Bel Paese country can make any dish mouth-watering, wherever they come from.
This article will tell you about delicious sauces that will add a tantalizing touch to anything you care to munch on. Some are household names, others you have probably never heard about, but they are all worth your time. Pair them with pasta, pizzas, and whatever you like!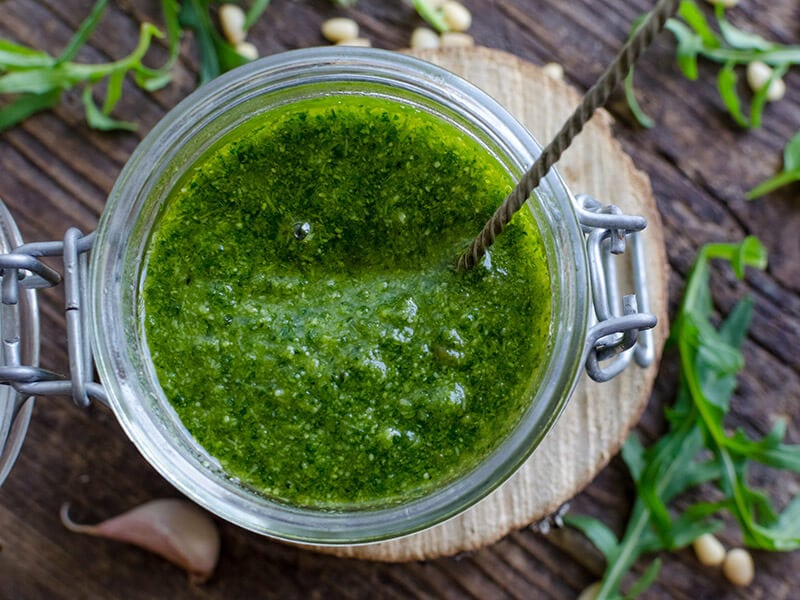 These Italian Sauces Will Give You A Lifetime Of Flavor
Sauces can make or break many dishes. Pasta and noodles are some obvious examples. Other foods may not depend on condiments as significantly, but they still require perfect types of accompanying sauce. Let's see how Italian ones rise to those challenges.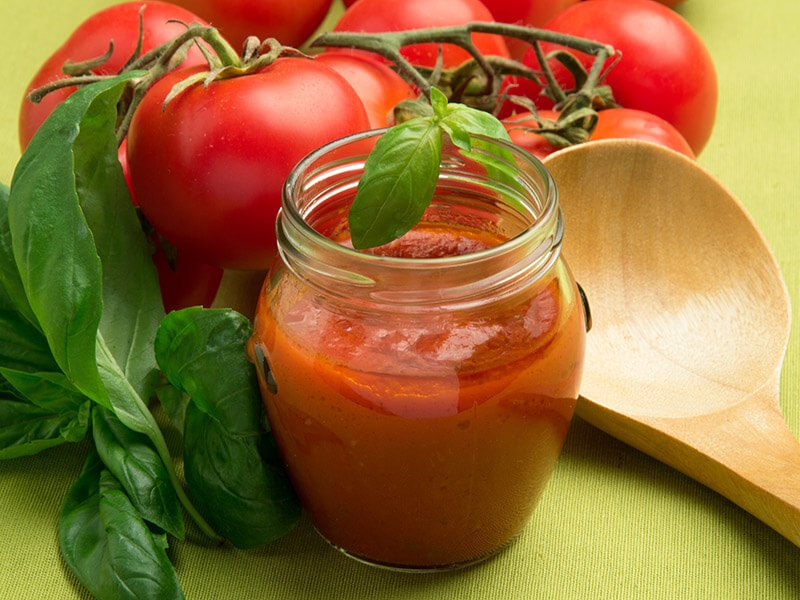 If you only look at the ingredient list of Pomarola, you can't effectively distinguish it from the ubiquitous Marinara. This sauce also consists of olive oil, tomatoes, basil, and garlic. Therefore, you have to use other sources of information to find the difference.
For example, Pomarola is a Tuscan specialty, not Neapolitan. Local inhabitants usually prepare it in summer, then preserve it in jars for year-round consumption. In addition, Pomarola specializes in enhancing the tastiness of pasta.
The making of Pomarola is a little complicated. Small pieces of tomatoes are cooked with garlic and basil before being sifted through a sieve. The next step is to remove the excess water and heat the tomato mixture with olive oil until completely done.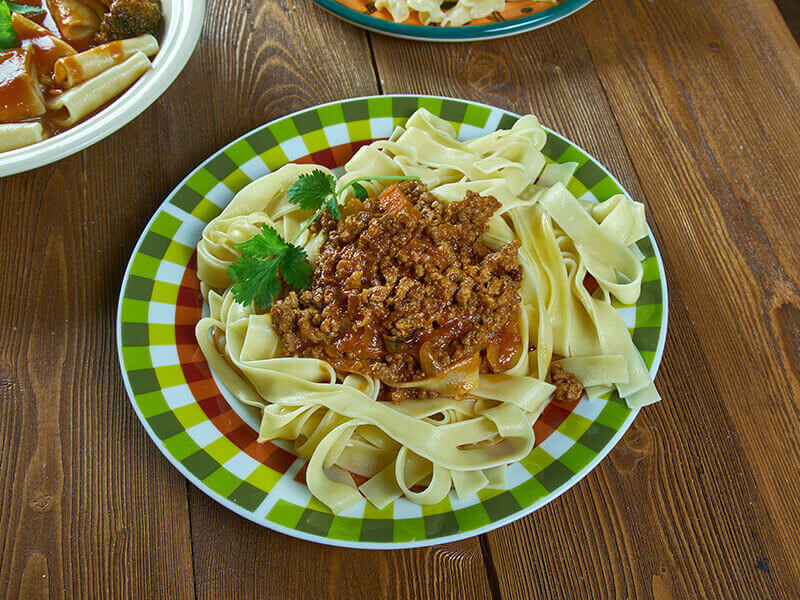 Before diving into the diverse world of Italian sauce recipes, you should understand the crucial concept of "ragù". It refers to a meat-based sauce typical of the boot-shaped land's cuisine, usually served with pasta. The crown jewel of this category is Ragù alla Bolognese.
This sauce comes from Bologna, the largest city in the Emilia-Romagna region in northern Italy. The earliest record of its existence is a late 18th-century recipe by a renowned local chef named Alberto Alvisi.
How do Italians concoct this flavorful sauce? They slowly cook pork or beef with pureed tomatoes, wine, and seasonings. However, Ragù alla Bolognese also requires milk, cream, or pancetta (cured pork belly) to achieve its creamy texture and rich, satisfying flavor.
The traditional version of this sauce has no spices and herbs, even the usual stuff such as garlic or chili pepper. However, don't be afraid to enrich it with those aromatic ingredients.
Like other Ragù varieties, this sauce is best paired with plain and fresh pasta, ideally Tagliatelle. However, Penne, Rigatoni, and Fettuccine are equally tasty with it.
Make Ragù alla Bolognese like a pro with this guide.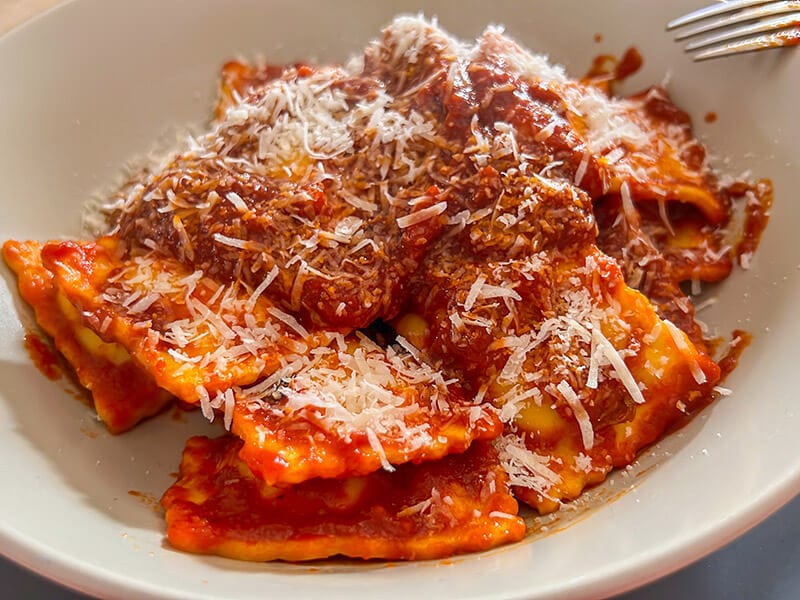 Bologna doesn't hold the monopoly on delicious Ragù. The gorgeous land of Naples boasts a sauce of meat and tomatoes that is no less famous than Ragù alla Bolognese. This Ragù goes well with spaghetti and meatballs, and is the inspiration for the American "Sunday gravy" sauce.
Ragù Napoletano also goes by the name Ragù Guardaporta ("doorman's Ragù"). In the past, the doormen cooked the sauce while performing other tasks, hence the name.
Besides the use of tomato sauce, Ragù Napoletano differs from Ragù alla Bolognese in many aspects. It utilizes whole meat cuts, red wine, olive oil, and basil leaves, the ingredients that the Bologna-style sauce excludes. Still, this sauce requires a similar slow-cooking method.
4. Marinara – Tomato Sauce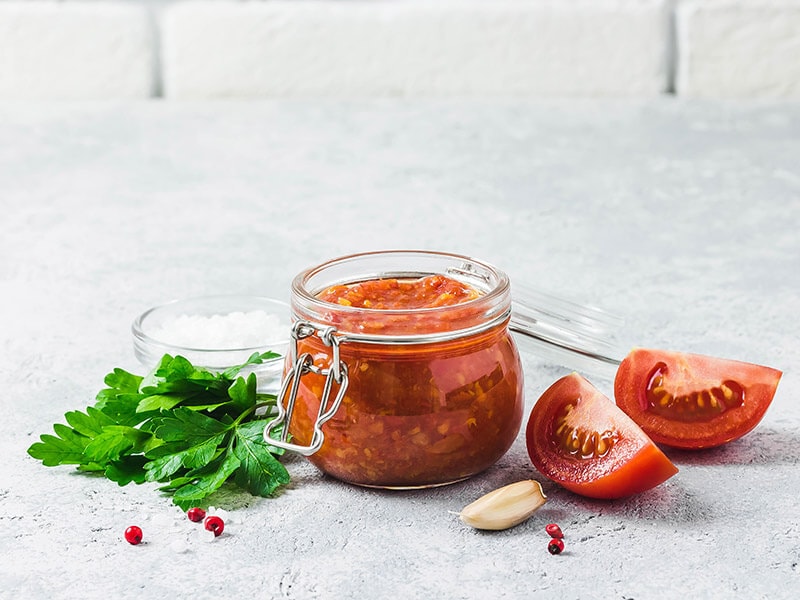 "Marinara" means "sailor" in English, as some theories say sailors created this Neapolitan red sauce. It can last long, hence an ideal condiment for long voyages. Nowadays, many have compared Marinara with other pasta sauces since they often appear with pasta.
So what is special about Marinara? It masterfully combines tangy ruby tomatoes, garlic, fresh basil, and last but not least, extra virgin olive oil. The whole process may take less than an hour, but the resulting product is very satisfying.
Another beauty of this simple sauce is that it is versatile enough to go with many Italian recipes. Unlike Ragù, which tends to be more suitable for pasta, Marinara can complement pizzas, grilled cheese, roast meat, and more.
Become an expert at making Marinara in 6 minutes with this tutorial.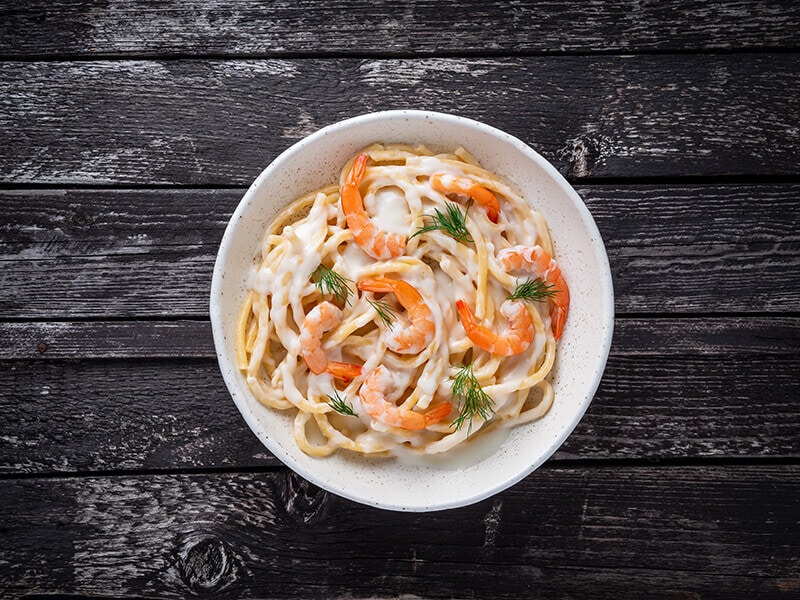 Béchamel sauce is so essential to French cuisine that many chefs have no problem calling it a "mother sauce" (grande sauce). But do you know that Italians also widely use this sauce for their lasagna as well as macaroni and cheese under the name of Besciamella?
Like its French counterpart, Besciamella is a white sauce consisting of whole milk and roux (a mixture made from equal parts of butter and flour). But that's not all. Besides its signature silky and creamy taste, Besciamella is highly savory for containing nutmeg and salt.
According to the official account, a French duke invented Béchamel sauce between the 16th and 17th centuries. However, one origin theory attributes Tuscany as the birthplace of this mouth-watering sauce. Whatever the case is, Besciamella is a mainstay of Italian condiments.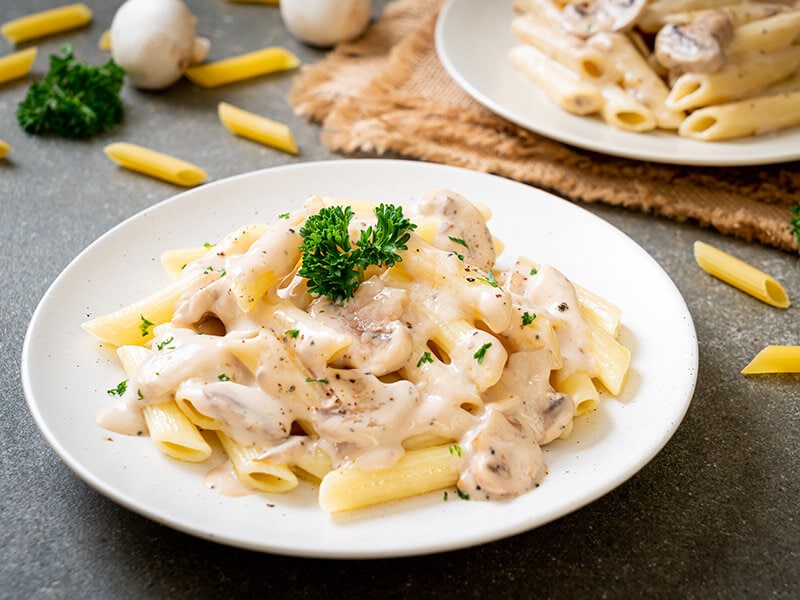 You can't fully comprehend Italian cuisine without trying its signature pasta dish, Carbonara, a Rome specialty. But whether this dish can charm your taste buds into total submission or not rests mainly on the quality of its white sauce.
Carbonara sauce is a buttery blend of cream, egg yolks, olive oil, and, most importantly, grated Italian cheese (such as Parmesan or Pecorino). If you have some fatty pancetta (cured pork belly) to whisk and heat those ingredients with, your Carbonara will gain extra savoriness.
7. Checca – Uncooked Tomato Sauce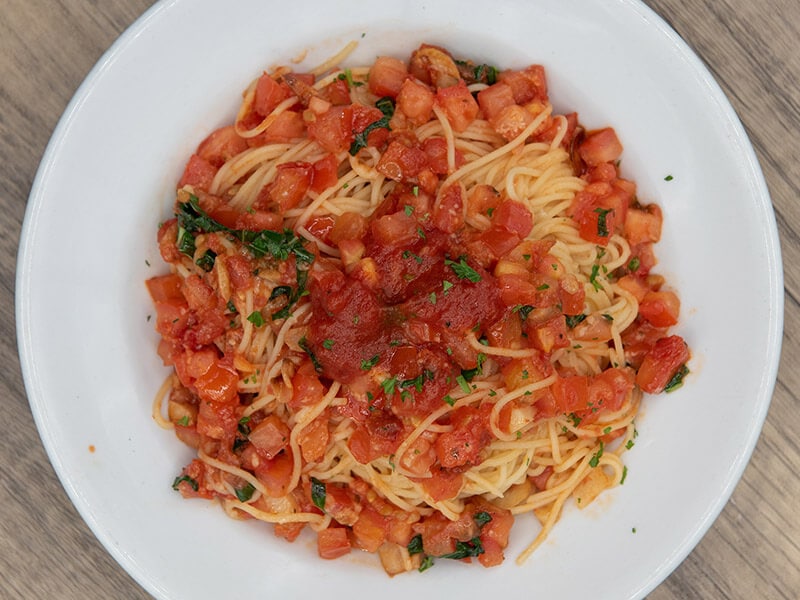 Here is another fantastic tomato sauce to unlock the full potential of your pasta dishes. The people of Rome invented this condiment in times long forgotten. It is an essential ingredient of Pasta alla Checca, a summertime dish that incorporates seasonal squashy tomatoes.
If you're a busy bee, Checca will help you save time since it is an easy uncooked sauce. All you need to do is roughly blend cherry tomatoes, Parmesan, basil, and olive oil in a food processor. You can add more herbs and spices before serving it with the pasta of your choice.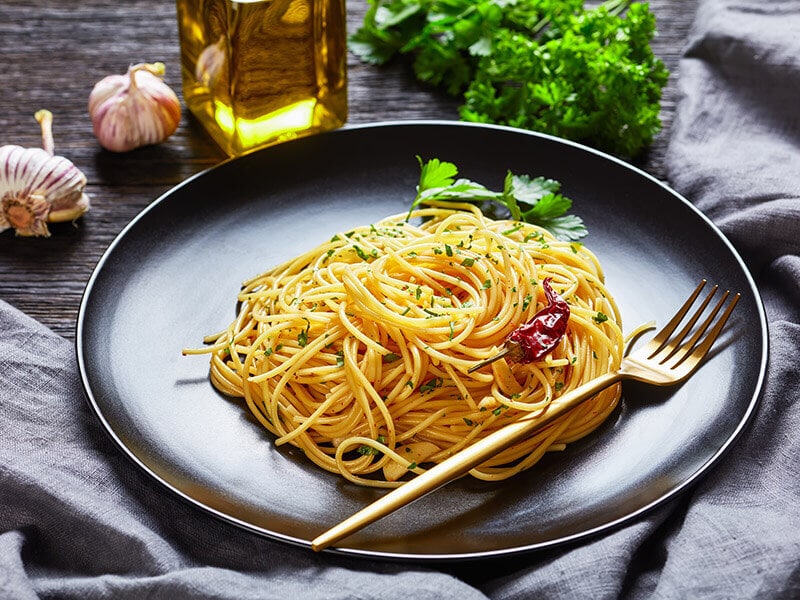 One of various elements that constitute life in ancient Rome is Garum, the famous fish sauce. Today, the original recipe is superseded by similar condiments, the most direct of which is Colatura di Alici.
This amber-colored, subtly salty, and rich liquid is made from brined and fermented anchovies. People layer the filets of this small, sweet, and savory fish in barrels and leave them there for years. The resulting fermentation process will produce the aromatic essence of the fish.
The Campania region in southwestern Italy is the main Colatura di Alici-producing area of the country. Go there during early spring and summer to purchase the product, especially during early spring and summer when anchovies are at their fattest.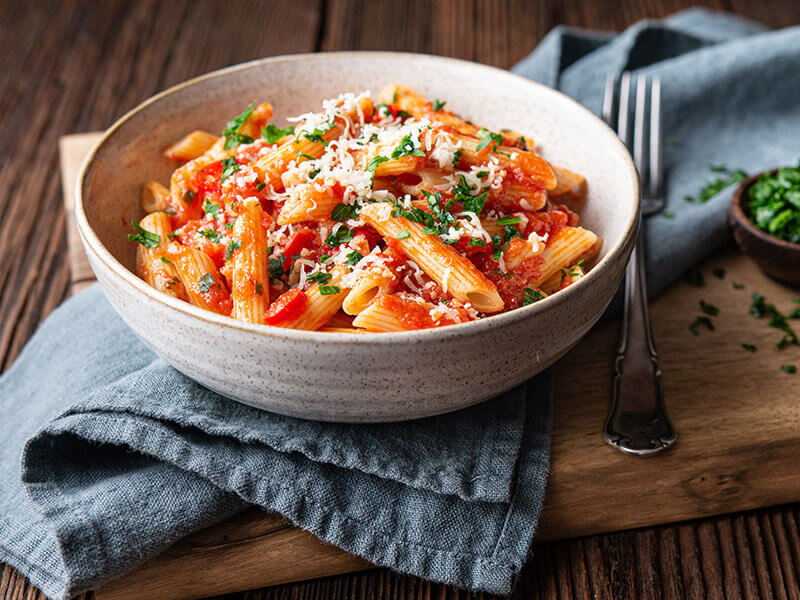 This fantastic sauce for classic Italian pasta recipes is a contribution from the Lazio region, especially the city of Rome. You may find the name "arrabbiata", literally "angry" in Italian, quite peculiar. Not so if you know that Italians also use that word for spicy, chili-including, thirst-increasing foods.
That is an apt description for this sauce, invented around the 1950s and 1960s. It consists of peeled tomatoes (fresh or canned), herbs, olive oil, and cheese (preferably Parmesan). Do you notice something missing? That's right; this recipe also calls for a lot of chili pepper.
Fresh chili pepper can give Sugo all'arrabbiata a pleasant grassy flavor, but crushed red chili flakes are a suitable alternative if you can't find it. This sauce works well not only for pasta but also for pizza and any food that needs a good dipping sauce.
Check out this easy recipe for making Sugo all'arrabbiata at home.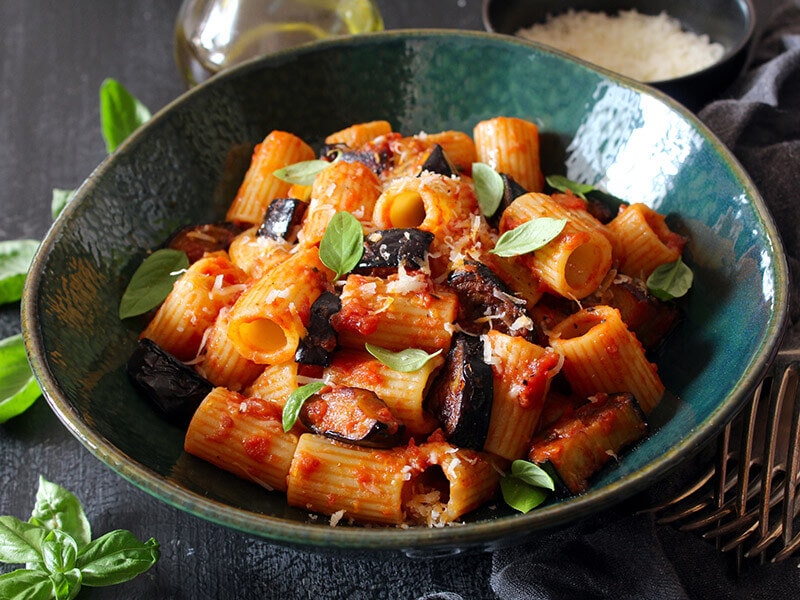 It will be a grievous mistake to visit the attractive island of Sicily without trying its signature eggplant-based dish Pasta alla Norma. But an even more scandalous error you will make if you don't have excellent alla Norma (Norma sauce) to flavor your pasta properly.
You need to whip up some high-quality Marinara first to make this sauce. When the roasted eggplant strips, an essential feature of the pasta, are ready, mix them with Marianna and grated ricotta.
The soft and spongy eggplants will fully absorb the tangy sauce. Once the smoky, mildly sweet roasted veggie is fully infused with the rich cheese and piquant Marinara, nothing can stop you from enjoying an authentic Pasta alla Norma.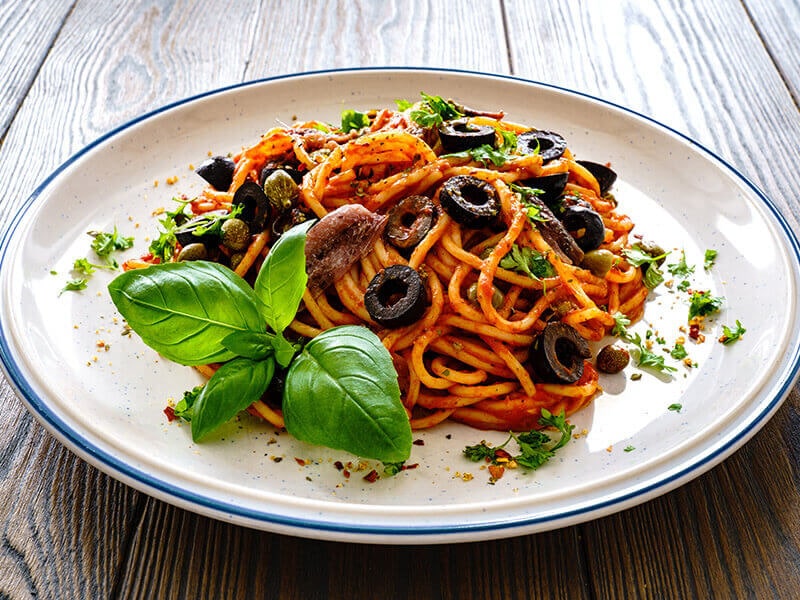 Spaghetti alla Puttanesca falls under the category of dishes that you should enjoy without diving too deep into its origin. But if you insist, the name of this Neapolitan specialty is derived from the Italian word "puttana" meaning "prostitute"!
One prevalent theory says that the pasta dish was created in a brothel in Naples, hence the name. Another one suggests "puttanesca" is, in a sense, actually a profane word meaning "anything", referring to the simple and easy-to-find ingredients of the dish.
That is also exactly what Sugo alla Puttanesca, the accompanying sauce, is all about. It only includes tomatoes, capers, chili pepper, and olive oil. This sauce should be tangy and a little salty; it can get even more flavorful if some olives are added.
At least, this is how the people of Naples prepare their Sugo alla Puttanesca to go with Italian vegetarian recipes. The non-Neapolitan version of the sauce tends to have anchovies and garlic sauteed in olive oil, making it even briner.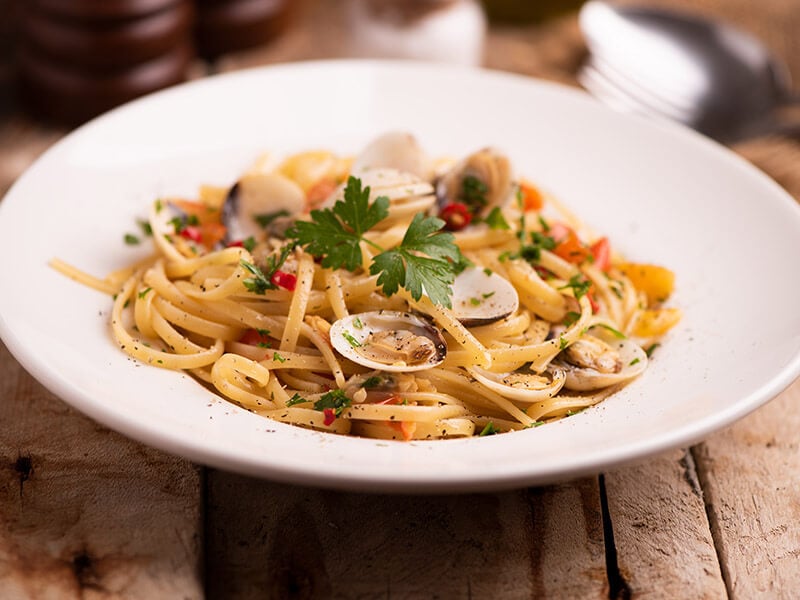 One of the generous gifts from the sea that Italy's charming coastal areas enjoy is a large number of salty, succulent clams. The most Italian way to cook them is turning this seafood into Alle Vongole ("clam sauce"), which serves as a tasty topping for linguine pasta.
Alle Vongole preparation involves browning garlic, red pepper flakes, minced clams (or shucked clams) in olive oil. If you prefer some color, add tomato sauce to the skillet to create a red sauce. The next step is to toss your linguine with this briny, flavorful, and umami-packed sauce.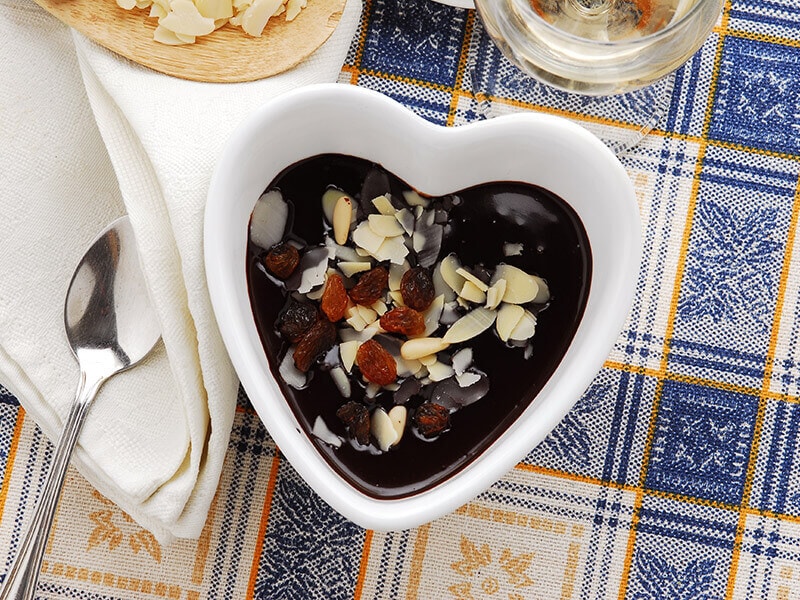 "Agrodolce" is a combination of "agro" ("sour") and "dolce" ("sweet"), so it isn't difficult to guess the nature of this sauce. If you find it slightly different from the rest of Italian sauces, you're not alone. This Italian condiment owes its creation to Arabic influences.
Following their conquest, the Arabs established the Emirate of Sicily in 831 and turned this land into the jewel of the Islamic world for the next two centuries. That period dramatically transformed local cuisine, with Agrodolce as a notable example.
From being a Sicilian sauce, Agrodolce is now a popular sauce all over Italy. Its main ingredients are balsamic vinegar, wine, and sugar. You can render Agrodolce pleasantly sweet or stimulatingly sour by mixing, heating, and reducing those things according to your desired ratio.
Of course, the recipe isn't the same throughout the country. Different regions enrich the sauce with different additional ingredients, such as dried fruits, sauteed shallots, or even chocolate.
Agrodolce is exceptionally versatile and can accompany many dishes. Besides the universal role as a pasta condiment, this sauce also works well for multiple Italian desserts, meaty delights, and soups. It can be both a dipping sauce and a topping option.
How tasty is pork shoulder braised with Agrodolce? Find the answer here.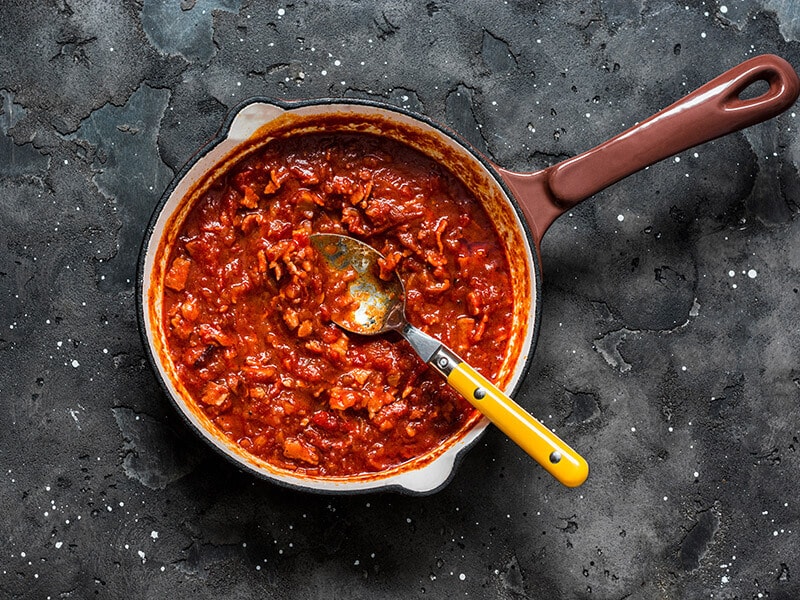 Here is another delightful sauce that the Lazio region offers, this time from the town of Amatrice. Also known as Sugo all'amatriciana, Amatriciana has a long history dating back to the 18th century. It originated from a famous Lazio dish called Pasta alla Gricia.
Since the early 19th century, Amatriciana has ranked as a classic sauce of Roman cuisine. It requires a long list of ingredients, including white wine, pureed San Marzano tomatoes, pepper, and chili.
But that's not all. You also need two renowned specialties from Lazio: Guanciale (cured pork jowl) and Pecorino (sheep's milk cheese). For your hard work, you will be rewarded with a creamy, flavorful sauce to bring out the best in your spaghetti or bucatini pasta.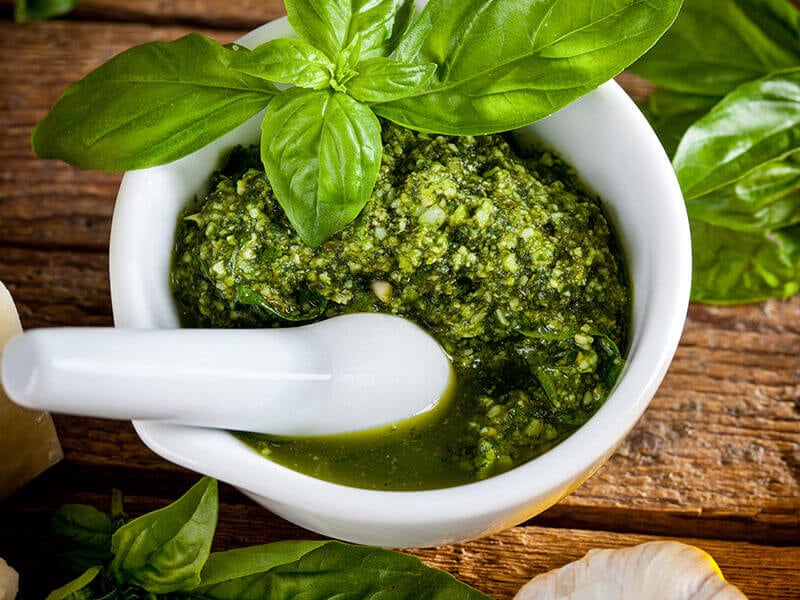 Do you want something more than red sauce? How about its opposite: a peaceful-looking verdant green Italian sauce? The picturesque city of Genoa delights in bringing you such an option, a tasty condiment that carries its name.
The word "Pesto" stems from the word "pestare" meaning "to crush" in the Genoese dialect. Pesto Genovese is likewise made by crushing basil with pine nuts, olive oil, and cheese like Pecorino or Parmesan. Alternatively, pureeing them with a blender is equally effective.
The resulting product is a lovely green sauce with a creamy taste and herbal fragrance. But your sauce can quickly turn brown. To avoid this, you should blanch the basil by dipping it in hot water and then immediately in ice. This approach, fortunately, doesn't decrease the flavor of the herb.
Pesto Genovese is perfect for serving with pasta, boiled potatoes, and beans. There is a variant called Pesto alla Trapanese from Sicily. It doesn't retain the emerald appearance due to having tomatoes as one of the main ingredients.
Dive into this easy and authentic recipe for Pesto Genovese.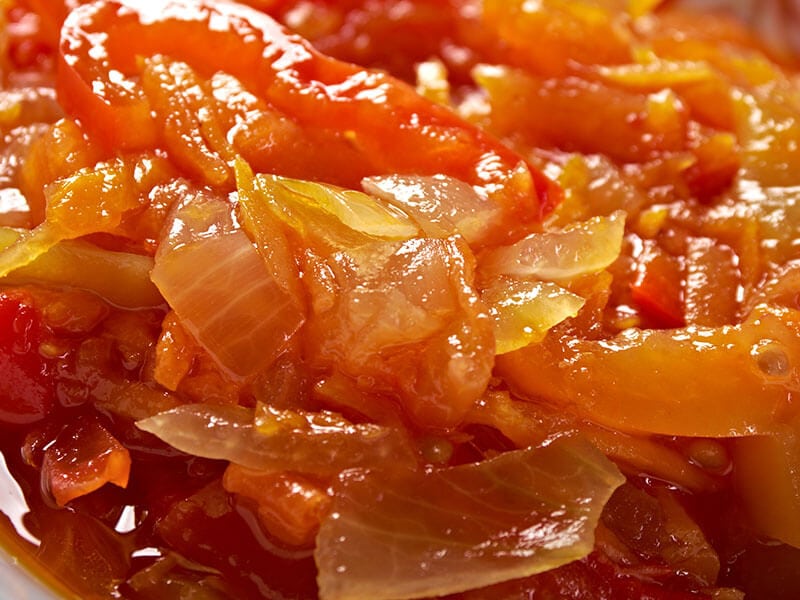 When you take a trip into Bologna, the heart of the gastronomically rich Emilia-Romagna region, make sure that you taste Friggione. It is a traditional dipping sauce that started as a cheap peasant's food before winning the hearts of Italians from all walks of life.
The magic of Friggione comes from a simple mixture of slow-cooked tomatoes and onions. True to its rustic root, the dip used pork lard in the past. These days, locals usually opt for olive oil. But the onions are always the famous variety from Medicina (a town near Bologna).
Friggione has an endless list of applications. It doesn't make much difference whether you enjoy it with Italian sausage recipes and cured meat as a main dish or with toasts as an appetizer. Of course, savoring it with pasta is equally pleasurable.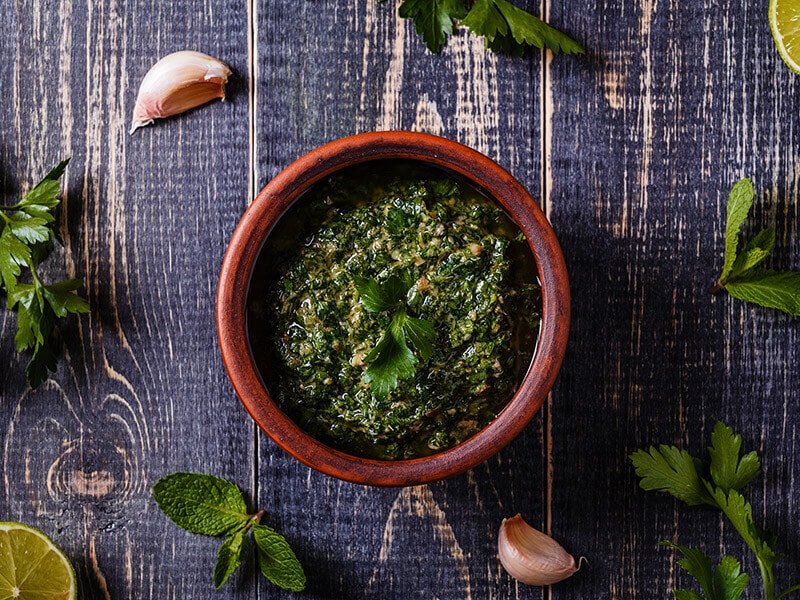 Wait, isn't that an iconic Mexican sauce? Correct, but Salsa Verde is also an Italian condiment, courtesy of the Piedmont and Lombardy regions. In case you don't know, "salsa verde" means "green sauce" in both Spanish and Italian.
As you can guess, Italian Salsa Verde has nothing in common with the Mexican delight of the same name. It consists of anchovies, parsley, garlic, capers, etc. Everything is pureed with vinegar, olive oil, and, sometimes, hard-boiled eggs to create a thick, flavor-packed blend.
This rich and salty Salsa Verde is considered a rustic sauce in Italy. While the Mexican type can go with all kinds of tortilla-based dishes, the Italian version is best as a dipping sauce for foods with roast meat, grilled fish, and veggies.
Here is a detailed walkthrough making Italian Salsa Verde without a blender.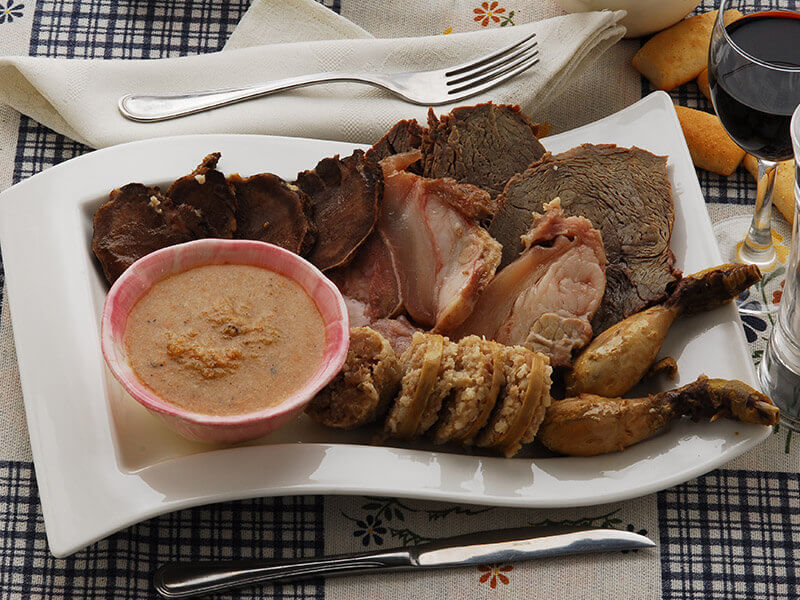 Verona, the capital of the Veneto religion, is famous for boasting a delightfully delicious sauce called Pearà. Boiled meat with Pearà is a Veronese specialty that you shouldn't walk away from when visiting the hometown of Romeo and Juliet.
Pearà uses Parmesan and olive oil like other Italian sauces. But what sets it apart from the rest is the inclusion of meat broth, bread crumbs, and bone marrow. The sauce also contains ground black pepper, which gives it the name Pearà (literally "peppered").
It takes some time to boil bone marrow over a low flame until it releases its nutty essence and rich aroma. With the extra sweetness of broth, cheese, and olive oil, Pearà can make any dish you want to eat a lavish feast.
A simpler name that this condiment for Italian appetizers has is Bolzano sauce. It is a contribution from the Trentino-Alto Adige region in northern Italy. Salsa Bolzanina can pair with veggies, especially local asparagus, toasts, or grilled meat, to name a few.
You will need some boiled eggs, olive oil, mustard, and chives to whip up this sauce. Don't forget to puree the egg yolks and whites separately before mixing them together with the other ingredients. A few drops of vinegar or lemon juice will impart a lovely citrus scent to it.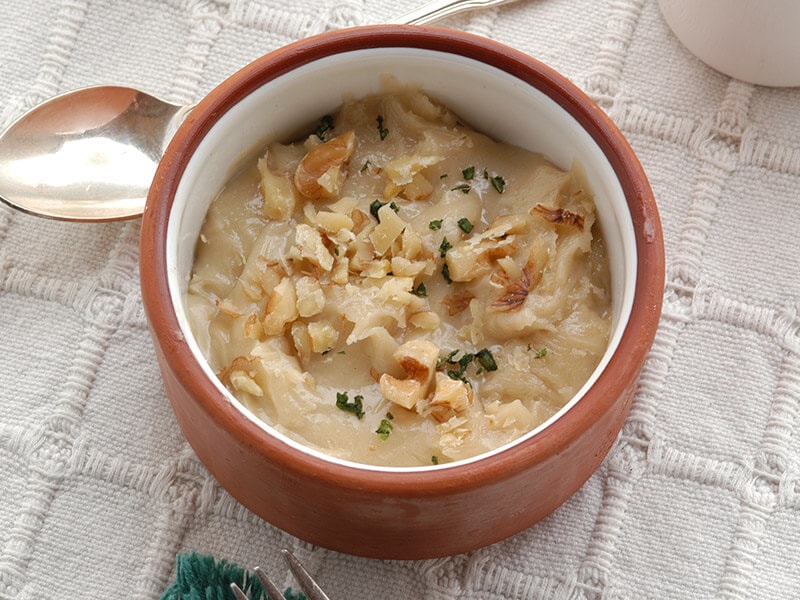 You may never hear about this exciting Italian sauce, but it is totally worth trying. Salsa di Noci hails from the Liguria region, whose capital is Genoa. Genoese merchants of old discovered walnuts through trade with the East, brought them home, and eventually created this sauce.
Apart from its namesake ingredient, Salsa di Noci includes Parmesan, bread crumbs, garlic, and milk. When fully pureed, those fat and protein-rich constituents come into a rich, smooth, and sweet sauce that greatly enhances local pasta and cheese.
If you're at a loss about what to serve with Salsa di Noci, try it with Ravioli (pasta dough with a Ricotta-based filling) and Pansotti (a type of Ravioli from the Italian Riviera region).
Time To Spice Up Your Life With Italian Sauces
Do you see that Italian sauces are awesome? They are so diverse in many aspects, from color to flavor and more. Whether you like it red or green, lean or fatty, sugary or sour, our Italian sauces always have something to delight you.
Pasta is where those full-bodied condiments shine best for its scrumptiousness rests solely on them. But the use of Italian sauces doesn't stop there. You can leisurely enjoy it with pizzas, appetizers, and countless main dishes, be it from Italy or other countries.
Don't forget to tell your friends about this post. If you have anything to share, and I hope you do, please leave a comment, or a lot of comments, below. Many thanks and see you next time!
Nutrition Facts
2 servings per container
Serving Size2 cups
---
Amount Per ServingCalories193
% Daily Value *
Total Fat 14.2g

22

%
Sodium 38mg

2

%
Potassium 105mg

3

%
Total Carbohydrate 15.4g

5

%

Dietary Fiber 5g

20

%
Sugars 9.3g

Protein 2.7g

4

%
---
* The % Daily Value tells you how much a nutrient in a serving of food contributes to a daily diet. 2,000 calories a day is used for general nutrition advice.