Is Worcestershire sauce vegan? With the different processing methods, it is quite hard for consumers to know whether Worcestershire is a sauce vegan. Do not worry. This article aims to help you with the concerned problems about this aromatic flavor.
I have also included several vegan Worcestershire sauce brands and many vegan substitutes if you run out of this sauce. Therefore, you can take them for your reference and share them with your friends and family. So stay focused. Let's dive into this topic now.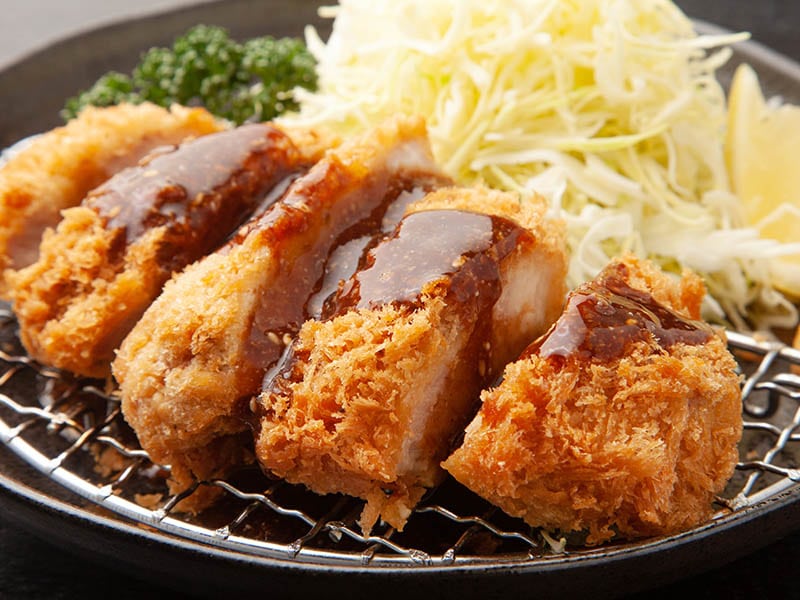 General Information About Worcestershire Sauce
All in all, Worcestershire is one of the most appealing sauces widely used all over the world. However, do you clearly understand this sauce? Let's check this out:
The Origin Of Worcestershire Sauce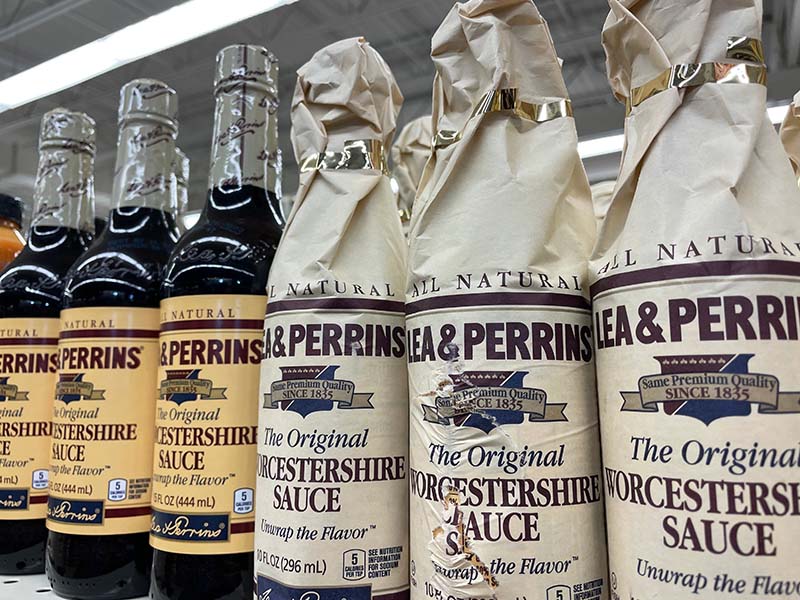 As you know, Worcestershire sauce is a fascinating mix of sauce and spice created in Worcestershire, England. However, there is an interesting story behind this sauce related to the most well-known sauce brand in the world. (1)
Lord Sandys, who has tasted the local chutney while living in India, has requested two British chemists, Lea and Perrins, to duplicate it after leaving for the British.
However, Lea and Perrins did not complete the taste of the sauce that Lord Sandys asked them to do. After that, they took a part of the sauce and put it into their cellar. Accidentally, Worcestershire sauce was made.
Lea & Perrins used a traditional recipe to make a tasty Worcestershire sauce for modern people.
The Characteristics Of Worcestershire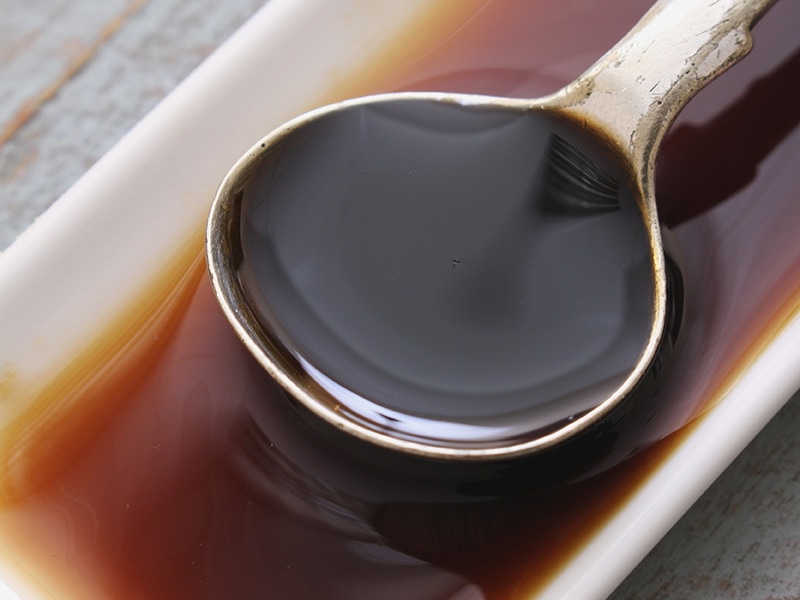 Worcestershire sauce features a strong umami flavor because it contains anchovies or soy sauce. Thus, it makes a perfect substitute for beef broth, oyster sauce, etc. Besides that, you can also use it to improve the flavor of your daily meal.
There are many ways for you to use Worcestershire sauce in your dishes. You can use this ingredient in marinades or spice onto meat or fish to make it more attractive.
You can add Worcestershire sauce to many steam, grill, and stir-fry vegetables to enhance the taste. However, if you are intolerant to gluten, check if your Worcestershire sauce has any gluten ingredients.
I recommend using this sauce in sandwiches, seafood, or salads so that your dishes will become more mouthwatering. You can also combine Worcestershire sauce with soups and stews to add more flavor to your daily meals.
Though Worcestershire sauce also contains many flavors like brown sauce and ketchup, it is more concentrated than others, and you use it a few drops at a time.
Is Worcestershire Sauce Vegan?
Is Worcestershire sauce vegan? No, it is not. Most commercial Worcestershire brands also contain many ingredients such as anchovies and fish sauce in their flavor. (2)
However, the production of anchovies and fish sauce is not suitable for many vegans due to its harm to the health of animals. Therefore, Worcestershire sauce is not vegan, and it does not suit vegans.
There is bad news that the most well-known Worcestershire sauce, Lea & Perrins, is a non-vegan Worcestershire sauce.
However, I will show you a vegan version of Worcestershire sauce for vegans or those who want to improve their health. Luckily, it is quite easy for you to make vegan Worcestershire sauce at home in only 10 minutes! The instructions are in the below parts.
Via this video, you can understand how Worcestershire sauce has this aromatic flavor.
The Differences Between Regular And Vegan Worcestershire Sauce
Honestly, the significant difference between the two versions is that the regular Worcestershire sauces have anchovies and fish sauce, while the vegan version does not. However, their taste is still quite identical to each other.
Criteria
Vegan Worcestershire Sauce
Regular Worcestershire Sauce
Vegan Or Not?
Vegan
Most of them are non-vegan
Ingredients

Simple ingredients (onions, garlic, cinnamon,..)
Do not contain anchovies (fish)

Hard-to-find ingredients
Do contain anchovies (fish)

Flavor
Slightly sweet, salty, tangy
Strong umami flavor, more fishiness and saltiness
Lifetime
2 months (in airtight containers in the fridge)
Can stay best from 1.5 to 3 years
Ingredients
The considerable difference between the vegan Worcestershire sauce and the regular ones is that the vegan version does not contain anchovies (fish) in its ingredients, while the regular version does. So, the regular version is not suitable for vegans.
Besides, vegan Worcestershire sauce ingredients are easier to find. For example, you can buy many ingredients like onions, garlic, and cinnamon in grocery stores in your neighborhood.
Conversely, it is quite hard for you to find malt vinegar, spirit vinegar, molasses, and others that are the regular Worcestershire sauce's main ingredients.
Flavor
Anchovies are usually small ingredients in a regular Worcestershire sauce recipe. Therefore, if your vegan Worcestershire sauce does not contain this ingredient, it will still be difficult to realize the difference between the taste of the two versions.
However, you may notice the slightly sweet and salty tangy flavor from the vegan Worcestershire sauce. Conversely, the regular Worcestershire sauce has a strong umami flavor because it contains anchovies. Therefore, it adds more fishiness and saltiness to your dishes.
Lifetime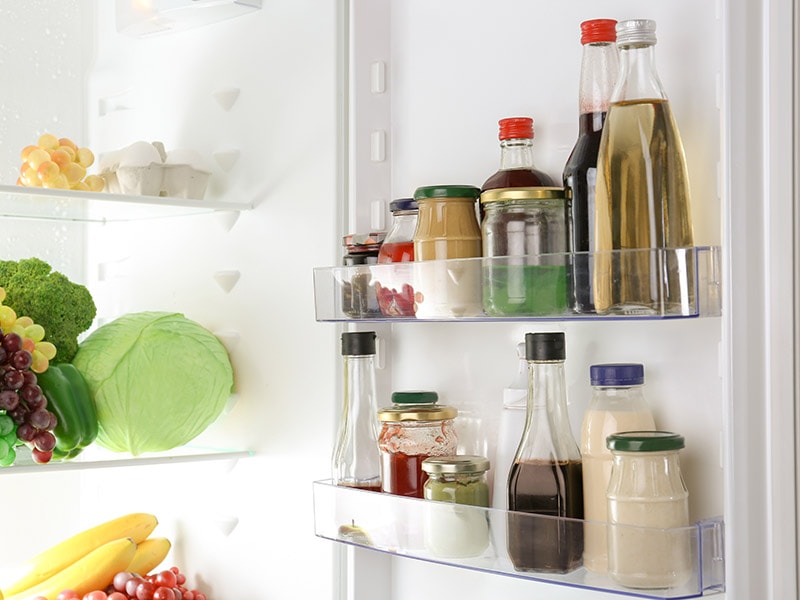 You may know the ingredients can affect the result of whether Worcestershire sauce can spoil. Therefore, vegan and non-vegan versions will have different storage life. The former can last up to 2 months if you put it in an airtight container in the refrigerator.
However, the shelf life of many commercial non-vegan Worcestershire sauces is from 1.5 to 3 years. However, the unopened sauce stored in good quality can stay fine much longer.
How To Make Vegan Worcestershire Sauce
You are vegan, but you want to use Worcestershire sauce for your delicious dishes. Therefore, you should follow the instructions below to make your vegan-friendly ones.
Ingredient List
This vegan Worcestershire is quite easy for you to make at home. You need only 10 minutes to make your vegan ones. Here are many ingredients you need to prepare:
120 ml of apple cider vinegar and 60 ml of water.
2 tablespoons of light brown sugar, 2 tbsp of maple syrup, and 3 tbsp of soy sauce.
A tablespoon of onion powder and garlic powder.
Half of a tablespoon of cinnamon and ground black pepper.
With these simple ingredients, you can add to your sauce a savory taste that can strongly attract your family members. The pungency of onion powder and garlic powder combined with the spicy and salty flavor of cinnamon and black pepper will improve the taste of your meal.
Ingredient Notes And Substitutions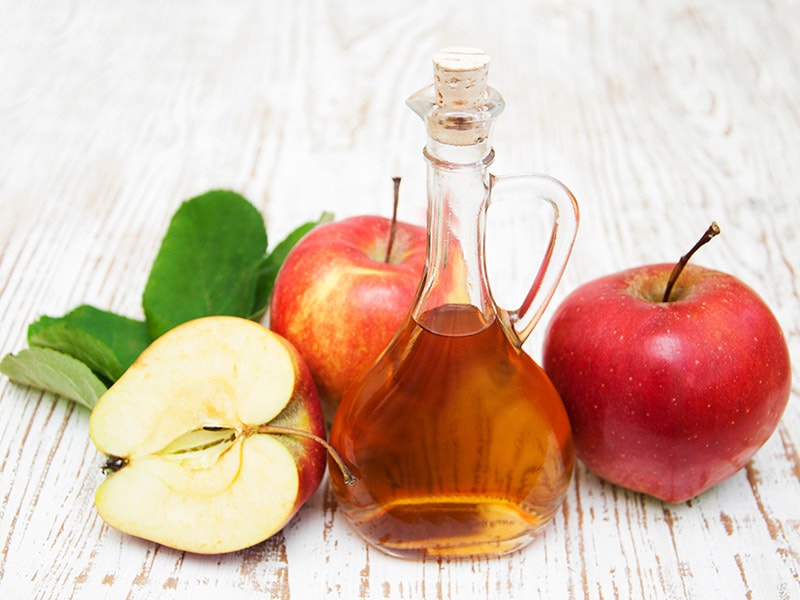 You have little time for your preparation? You can not purchase many ingredients listed? You want to maintain your eating habit? I strongly believe you can use other substitutions below for your homemade sauce.
You can customize your ingredients substitutions. If you are gluten-free, you can use gluten-free soy sauce instead. In addition, if you can not buy maple syrup, you can also substitute a different syrup for your interest or light brown sugar in your own kitchen.
With apple cider vinegar, you can substitute a different ingredient. However, I do not recommend this since it is a perfect tangy flavor for vegan Worcestershire sauce.
Instructions
To begin with, you should fully prepare many ingredients mentioned above. Then, carefully follow these instructions to make delicious Worcestershire sauce:
Step 1: Put All Ingredients In A Saucepan
Stir all your prepared ingredients in a blender until smooth. Then, add them to a saucepan and heat them on medium heat.
Step 2: Stir The Sauce
Constantly stir the sauce while heating to make the ingredients dissolve.
Step 3: Remove From The Heat
Heat to the simmer, then turn down the heat, and occasionally stir the sauce. After 4 minutes, turn off the heat and wait until it is cool.
Step 4: Store In A Sealed Container
Put it in a hermetically sealed container and preserve it in the refrigerator. It can be kept for a long time.
You need only 5 minutes to prepare the ingredients mentioned and another 5 minutes to make vegan Worcestershire sauce.
Different Recipes With Vegan Worcestershire Sauce
The cooks usually use Worcestershire sauce in their dishes because of its exceptional taste. This sauce can make the meal more delicious and appetizing to everyone.
To make this wonderful salad dressing, you need only 9 simple ingredients in your own kitchen and spend about 5 minutes cooking it. Remember to add vegan Worcestershire sauce to make it more mouthwatering than ever.
You need about 10 minutes to make this easy BBQ sauce! It will be very suitable for your summer grilling dishes. It tastes a little sweet and tangy, and the vegan Worcestershire sauce will make your dishes more appealing.
Making your delicious vegan BBQ sauce will be easier with this vegan Worcestershire sauce.
This Irish stew is comforting and rich. I believe it will be suitable for everyone in your family. With the natural ingredients, this dish can improve your health, especially your immunity and digestion.
You look for a tasty juice without being overly spicy or tart. Bloody Mary made with vegan Worcestershire sauce can give many cocktail lovers a great feeling of a juicy drink in the hot summer. Moreover, it is easy to make at home.
Vegan Worcestershire Sauce Substitutes
It's hard to know which one is vegan among various suitable replacements for Worcestershire sauce. Don't worry! I've listed some of the most familiar choices below. This way, you will always have some backups in your kitchen.
1. Soy Sauce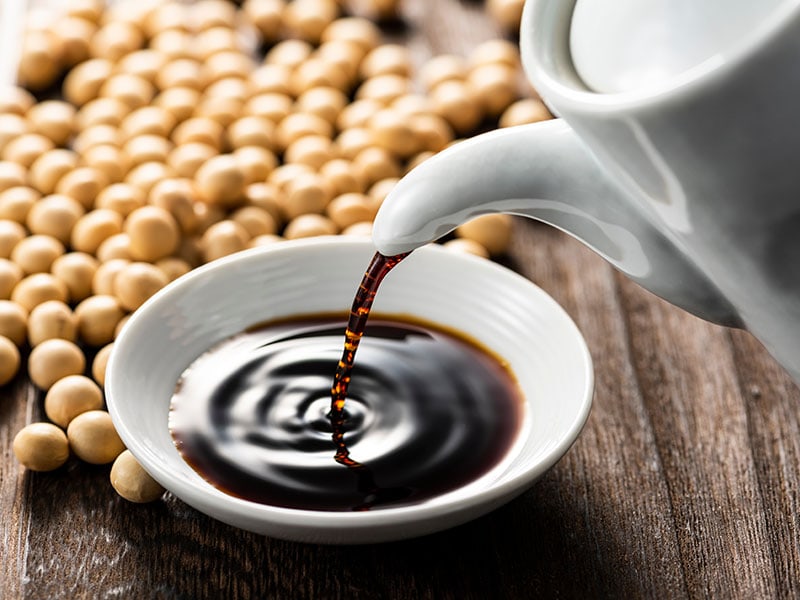 Soy sauce can replace vegan Worcestershire sauce because the latter also contains the umami flavor from the fermentation. The taste is sweet and tangy. However, you may miss the tartness and spice. By the way, it is still a good match for you.
2. Vegan Vinegar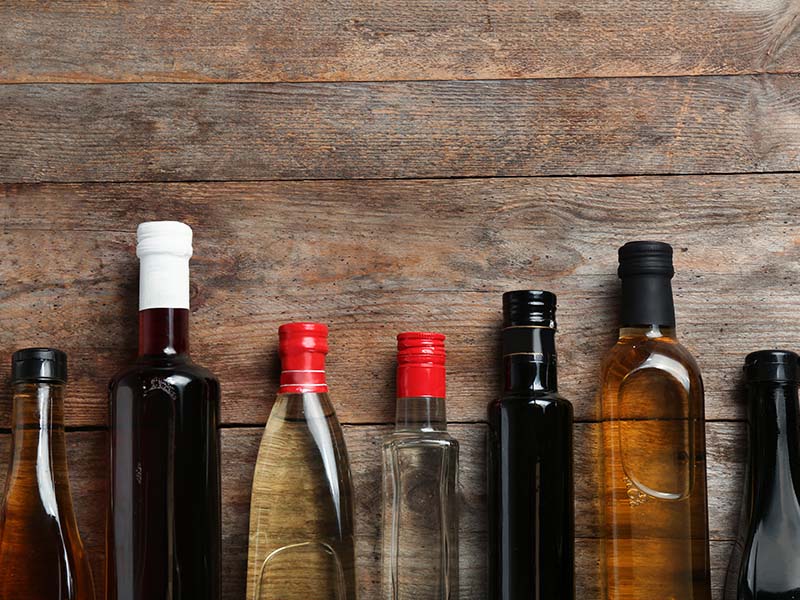 Vinegar is made from many ingredients suitable for vegans, like apples, grapes, and barley. Therefore, you will not have to worry about whether it suits your needs.
Vinegar can enhance the taste of your daily dishes. Therefore, you can use balsamic vinegar in your kitchen as a substitute. Moreover, you can use red wine vinegar or white wine vinegar with light brown sugar instead.
3. Miso Paste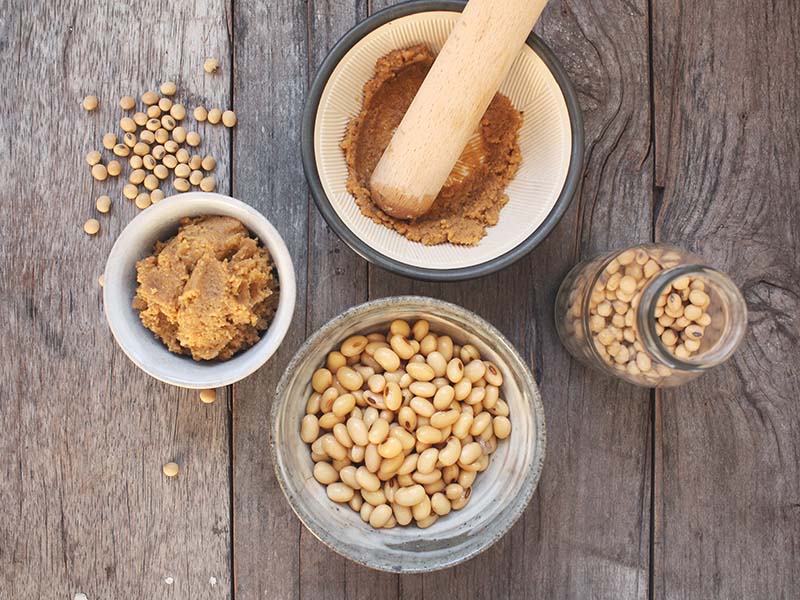 This option may look different from Worcestershire sauce. However, the earthy and savory taste of a high-quality miso paste is quite similar to a traditional feature of vegan Worcestershire sauce.
With the salty, sweet, and umami flavor, Miso paste can also be one of the most appropriate substitutes for this vegan Worcestershire sauce. You should mix an equal part of Miso paste and water before using.
4. Marmite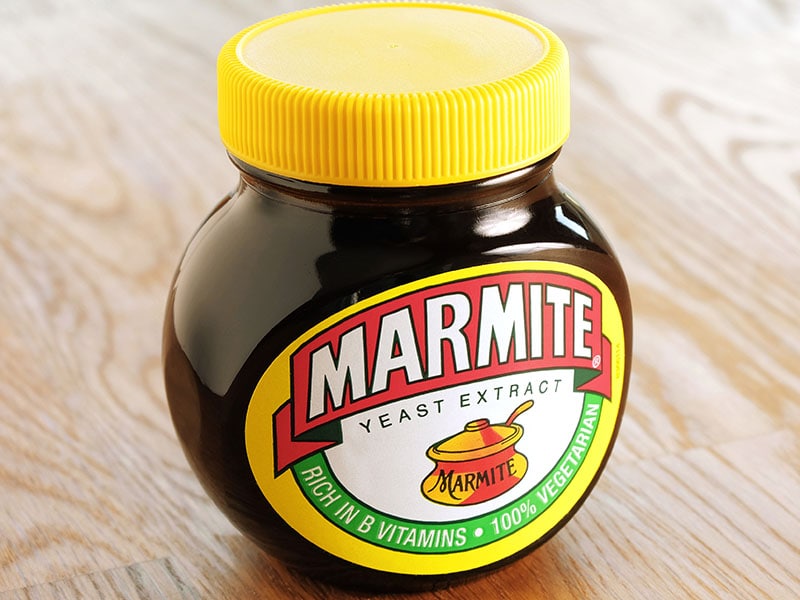 You are going to have a glass of Virgin Bloody Mary, and your kitchen is out of vegan Worcestershire sauce. You can use marmite as a substitution. Its salty and umami flavor can help you in this situation.
5. Tamari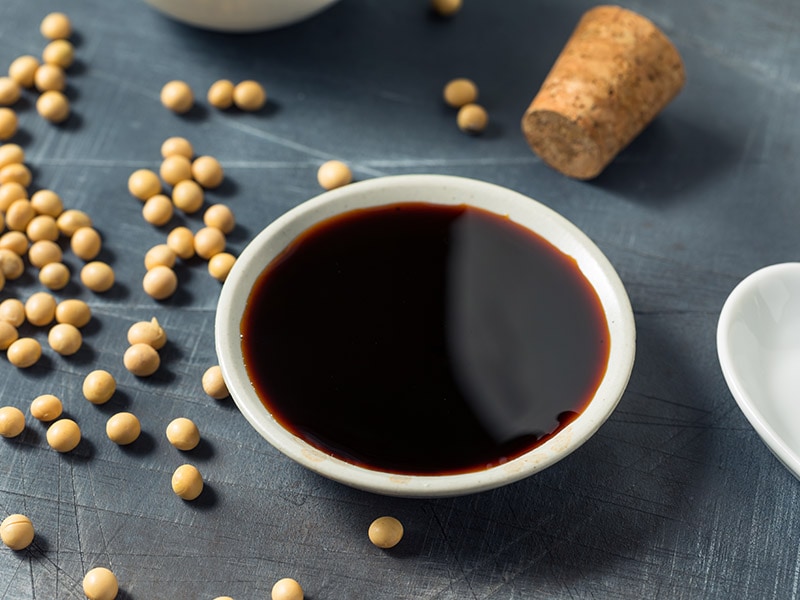 Tamari is not only vegan-friendly but also gluten-free. Therefore, this flavor is very good for your health. The taste of Tamari is quite similar to Worcestershire sauce but less salty and tangy.
8 Vegan Worcestershire Sauce Brands
You are not deft enough to make your handmade Vegan Worcestershire? Do not worry about that. Here are 8 well-known vegan Worcestershire sauce brands for you:

No synthetic pesticides and fertilizers in 365 Organic Worcestershire sauce. In addition, it uses mainly organic ingredients. Therefore, the taste of 365 Organic is thick and more like balsamic vinegar but less sour.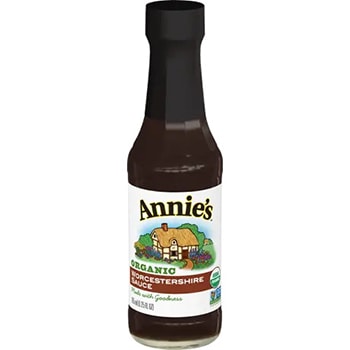 Annie's certified organic Worcestershire sauce has no artificial flavors, colors, or preservations in its ingredients. And Annie's sauce has a rich and wholesome taste. It is a vegan favorite for many people. I strongly recommend this sauce.

Wizard's Organic Vegan Worcestershire Sauce does not contain synthetic pesticides and fertilizers. Its flavors are citrusy and gingery, with a chick of chilly. This is an excellent product. You must try it.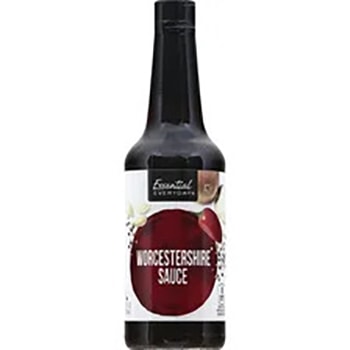 Essential Everyday does not use synthetic preservatives and artificial colors in their Worcestershire sauce. You should use this aromatic sauce to make your BBQ sauces, marinades, and hot sauce greater.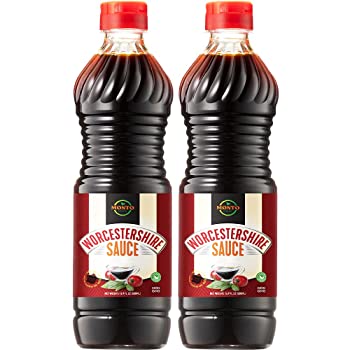 The distinctively spicy flavor of MontoFresh Worcestershire Sauce has made it a mainstay in your kitchen. It also has a tangy and umami-rich flavor that can please your family members. Moreover, MontoFresh will be an appropriate choice for vegan dishes.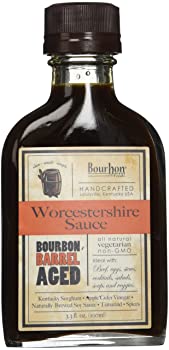 You can use this Bourbon Barrel Aged Worcestershire sauce to make your Caesar Salad Dressings or Virgin Bloody Mary in your kitchen. Tangy and savory, this Worcestershire sauce gives a mouthwatering flavor to many dishes.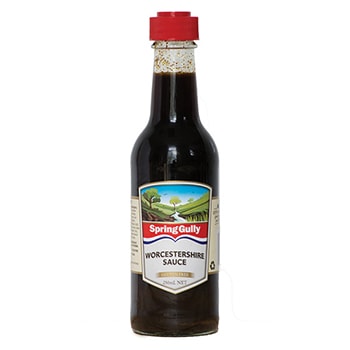 Spring Gully Worcestershire sauce is a bit sweeter tasting than any other one. It is more delicious when used with eggs, toast, and grilled cheese.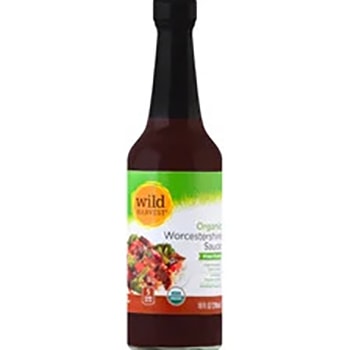 Wild Harvest Organic Worcestershire sauce is organic, vegan, and gluten-free. It is also a great tasting sauce when used with many cocktails like Bloody Mary and Michelada.
Health Benefits Of Worcestershire Sauce
In addition to its easy-to-make process, Worcestershire sauce also positively influences your health. And here are some benefits of this healthy sauce.
1. Blood-Building Support
Children, teens, and women of childbearing who need to have an abundant iron source may benefit from this sauce. A tablespoon of this sauce has about 1 mg of iron, which meets about 5% of the daily value.
2. Immune Health Support
You can improve your immune health through healthy food that includes many nutrients like vitamin C and zinc since they can effectively protect you from germs and toxins. Luckily, a small amount of vitamin C and zinc are also in Worcestershire sauce, which can meet your daily needs.
3. Eyes Support
Worcestershire sauce contains an amount of lutein and zeaxanthin, which are mainly found in the retina of your eyes. Therefore, you can receive a small amount of these nutrients by using this sauce.
They may protect you from age-related macular degeneration, which is a condition that makes things look fuzzy or blurry when you directly stare at one thing.
4. Low-Calorie Flavor Enhance
It is necessary to make many small things about what and how you consume food, this can help you to reach your weight loss goals. And Worcestershire can help you with its aromatic flavor despite many calories.
5. Heart Health Support
You can use this fat-free sauce to make your daily meals more diverse without worrying about your family's health. This sauce is also a low-sodium option. Therefore, it is quite better than the traditional ones, with up to 180 mg of sodium for a standard serving.
6. Nutritions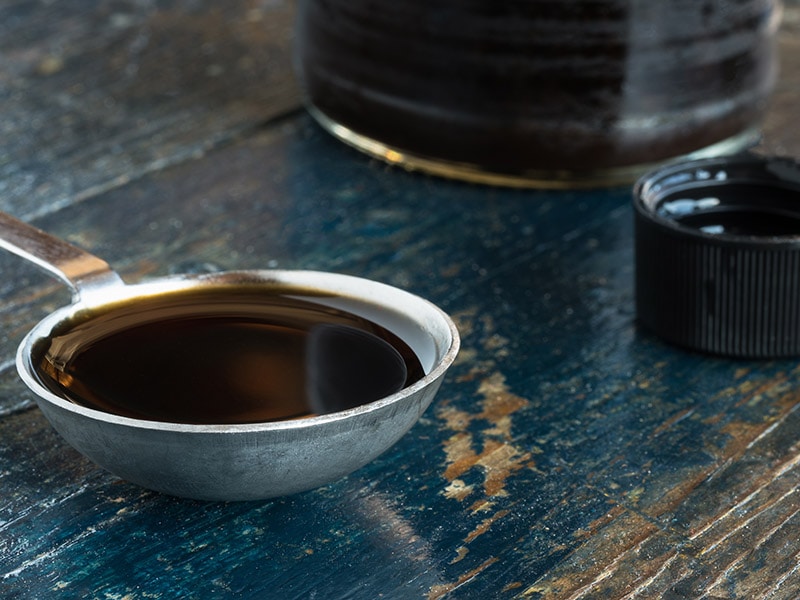 2 teaspoons of Worcestershire sauce facilitate you to receive some daily essential nutrients. Those include a small number of calories, vitamin A, vitamin C, and iron and improve your health daily.
Adverse Effects
If you have gluten sensitivity or celiac disease, you should carefully follow gluten-free brands. In addition, many salt-sensitive people may be careful about using too much of the sauce unless opting for the low-sodium varieties. (3)
FAQs
And here are some frequently asked questions about this exceptional sauce. I believe that it will bring more essential information to those interested in this sauce.
Let's Enjoy Your Own Homemade Vegan Worcestershire Sauce
Are your all questions about vegan Worcestershire clear now? Are you ready to make this aromatic sauce in minutes? You should immediately make and bring this healthy and delicious sauce to your family and your friend as a gift of health.
So, if you enjoy this writing, let me and other readers know via comments. You can also enclose your videos of making this vegan Worcestershire sauce and share your finished products.
In addition, should you have any personal tips that can make this sauce better, do not hesitate to share them with other people. I am pleased that my writing is in your interest. Many thanks!
References
GOV.UK. 2022. Intellectual Property: Lea & Perrins.
2022. Ams.usda.gov
Healthfully. 2022. Healthfully.