Vietnamese caramelized fish sauce (Mắm Kho Quẹt) is a unique dish of Vietnamese cuisine with a memorable sweet and savory flavor. The recipe combines simple ingredients, like dried shrimp, pork belly, and fish sauce, to create an irresistible dip that tastes heavenly when paired with boiled vegetables.
In this post, I'll present you with a tasty yet simple-to-make recipe for Vietnamese Mam Kho Quet. Moreover, I'll also include essential information about this iconic dish, which I believe will further enhance your appreciation for Vietnamese food culture!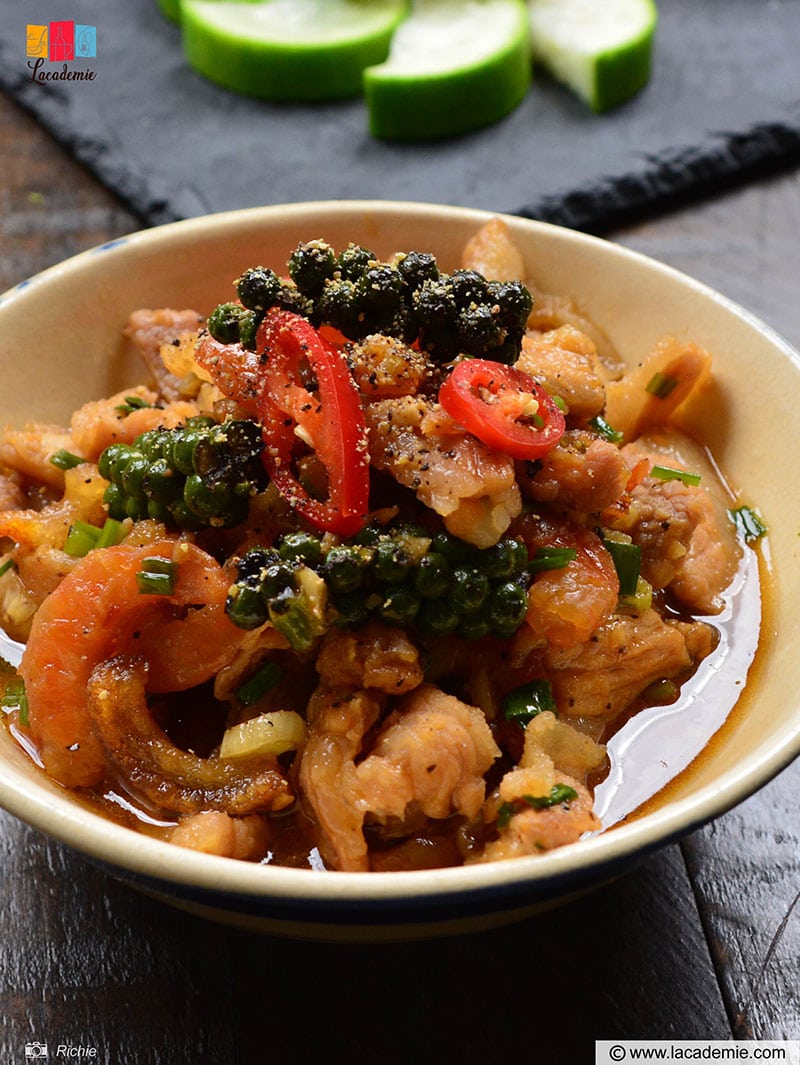 Mam Kho Quet – A Humble Dish With A Fantastic Taste
Hailing from the Mekong Delta of Vietnam, Mam Kho Quet is an easy-to-make dish that has been a staple in family meals for years, especially for those on a tight budget. It's a stew-like mixture made from pork, pork fat, dried shrimp, fish sauce, and a few simple seasonings.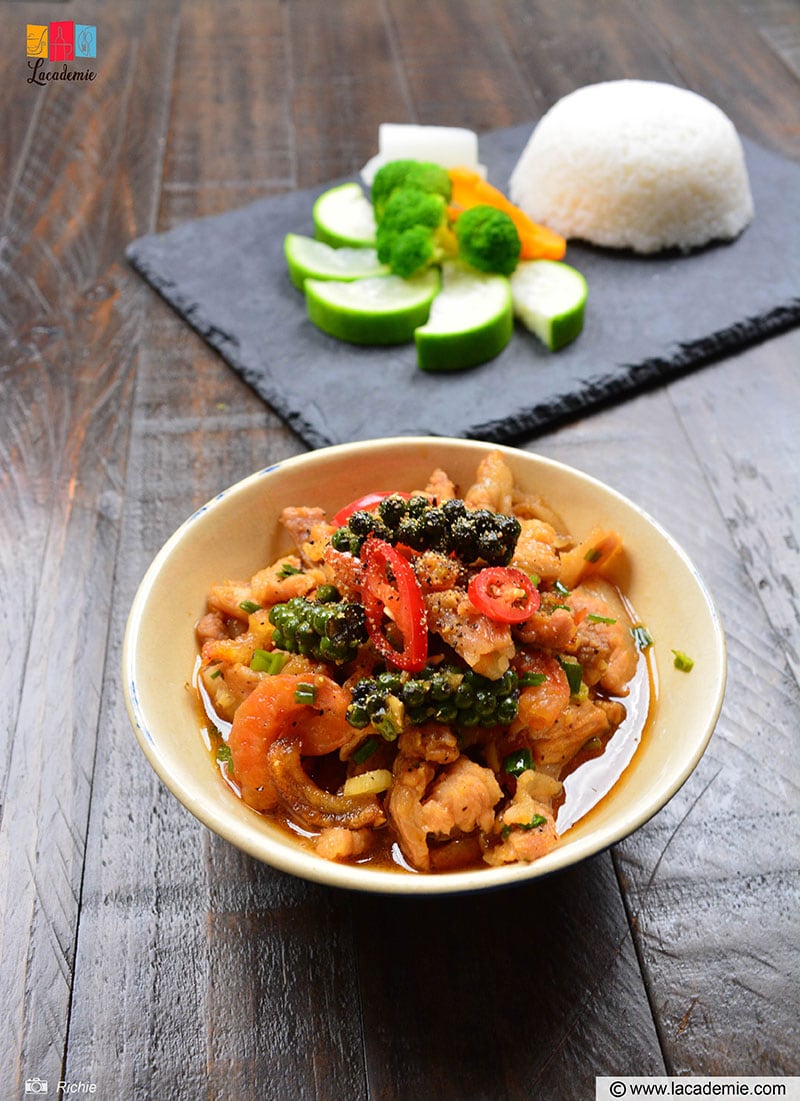 Farmers used to make this dish with whatever they had available in their kitchen during rainy days when it was impossible to work in the field. Since the sauce was quite savory, they would also pick some vegetables in their garden, boil them, and pair them with Mam Kho Quet.
In addition to boiled vegetables, the Vietnamese also enjoy Mam Kho Quet with rice or congee (Chao). And let me warn you, the combination of steaming hot rice and caramelized fish sauce will get you hooked!
Tools
Before getting to the cooking part, let's first make sure that you have all the necessary tools for this recipe.
Saucepan: For cooking the sauce.
Knife and chopping board: Help you handle all the chopping and cutting steps.
Wooden spoon: For stirring the sauce.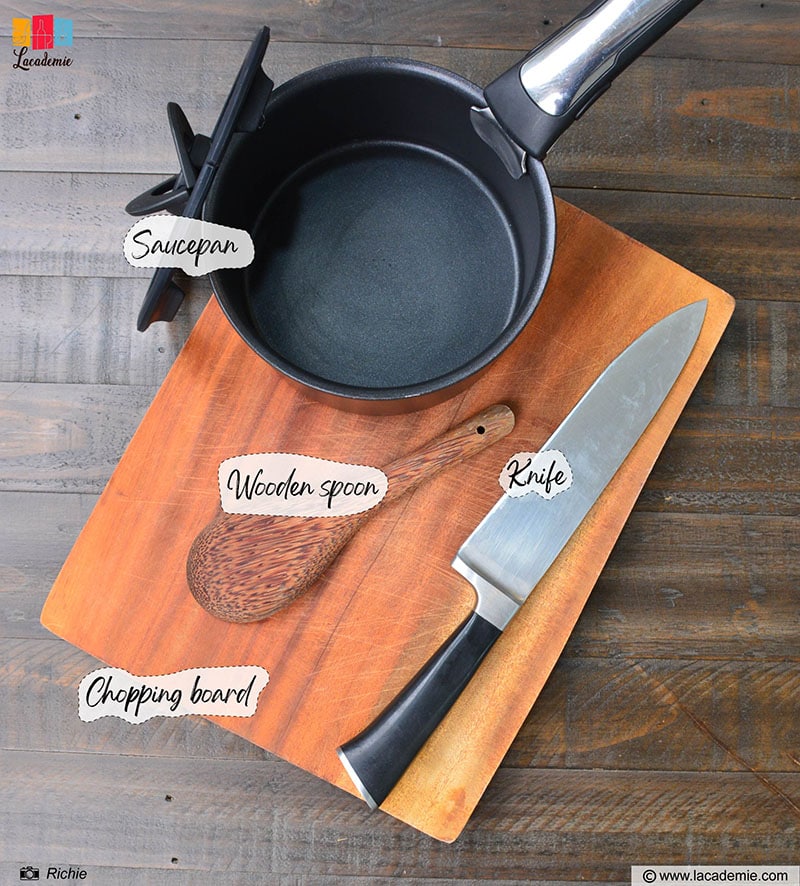 Ingredients
For the ingredients, fish sauce, pork belly, and dried shrimp are the essentials for this recipe. Besides, remember to prepare some vegetables to pair with the sauce.
Pork belly: Pork belly ribs are the best choice, as this tender cut has just enough fat to add a rich taste without making your sauce too greasy.
Dried shrimp: Opt for the ones with a medium to large size.
Fish sauce: The heart and soul of many Vietnamese recipes, including Mam Kho Quet.
Vietnamese caramel sauce (Nuoc Mau): The key ingredient for the sauce's dark color. You can buy it in Asian stores, but I prefer to make Nuoc Mau at home, since I find the pre-packaged type too bitter for more liking.
Herbs and spices: Scallions, garlic, shallots, chili pepper, brown sugar, ground pepper, green peppercorn.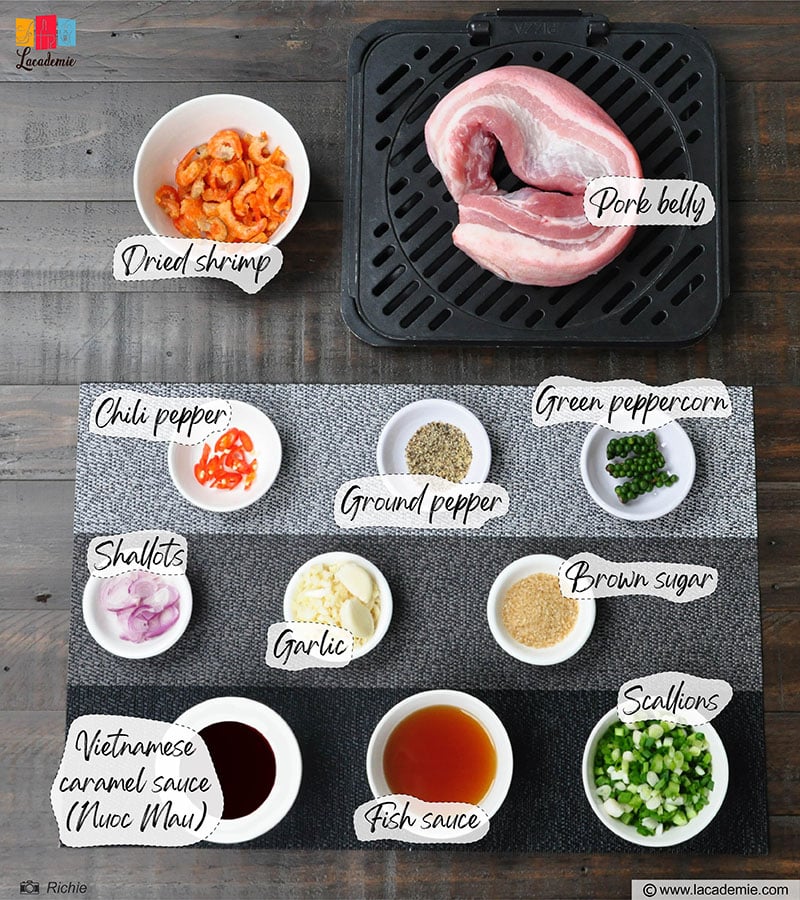 Vegetables for serving: Gourd, broccoli, white radish, carrot, etc. Basically, you can use any veggies you like.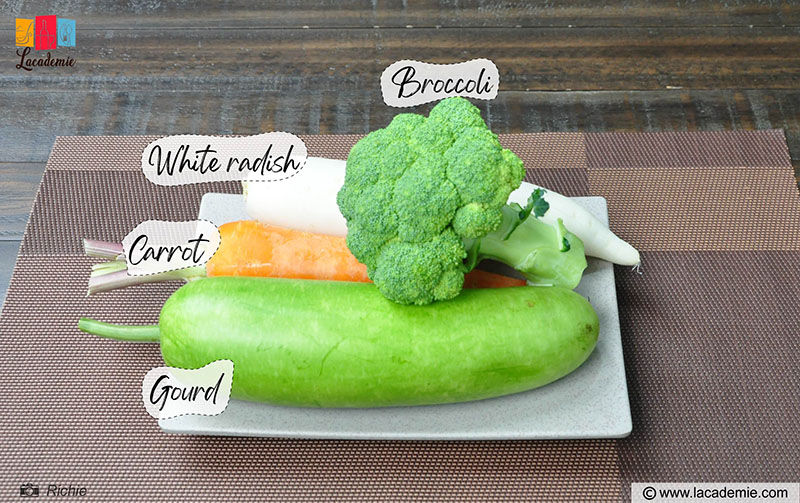 Directions
Got all the required tools and ingredients? Well, I won't keep you waiting any longer. Let's whip up some sweet and savory Mam Kho Quet!
Step 1: Prepare The Vegetables
Finely chop the scallions. Mince the shallots, chili, and garlic, saving 1 to 2 garlic cloves. Cut the vegetables into bite-sized pieces.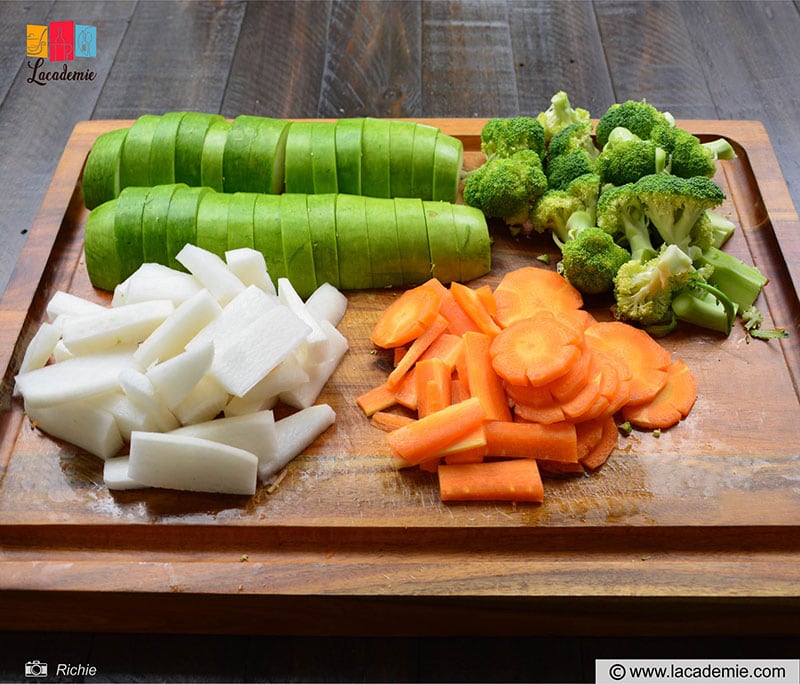 Step 2: Soak The Dried Shrimp
Rinse the dried shrimp with clean water and soak them in warm water to soften them. Drain them afterward.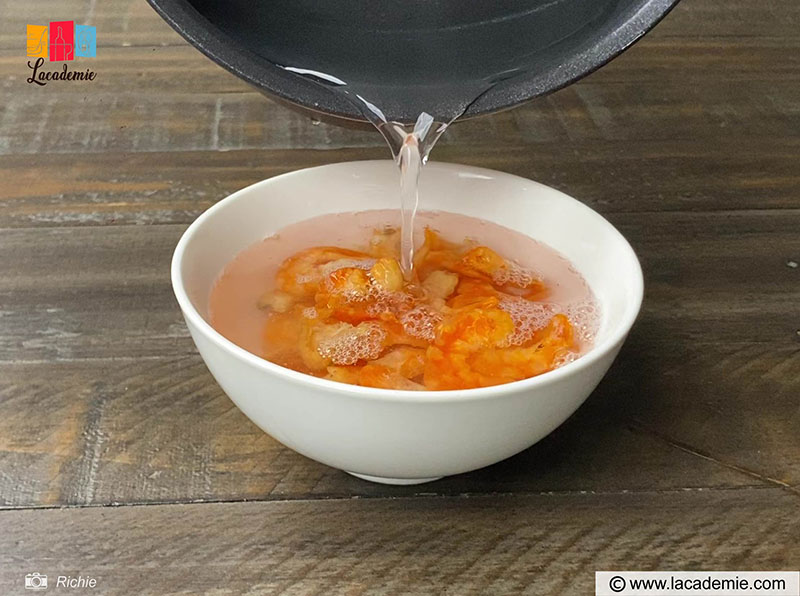 Step 3: Prepare The Pork
Separate the lean and fatty parts of the pork. Then, chop both parts into small pieces. You'll use the fat to make pork cracklings.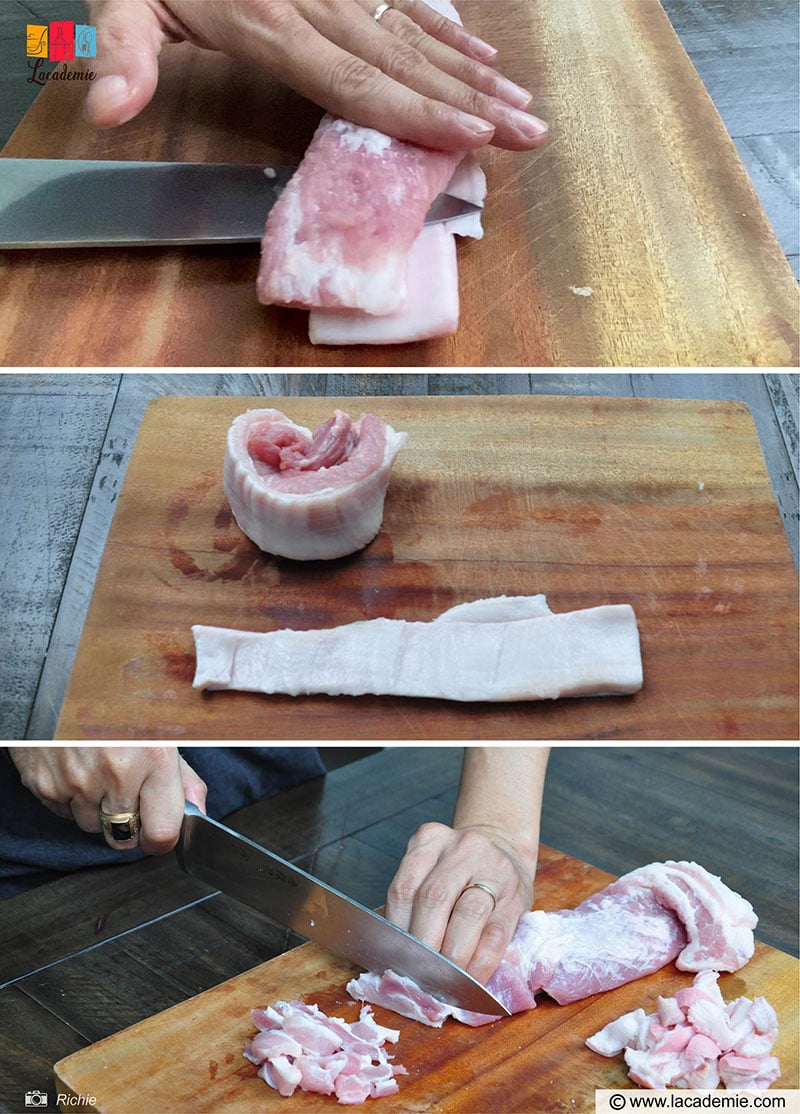 Step 4: Make The Pork Cracklings
Heat the saucepan over medium heat. Add the pork fat and stir well until they turn golden brown. Remove the pork cracklings from the saucepan. There will be some rendered fat inside the pan, and you'll use it for cooking the other ingredients.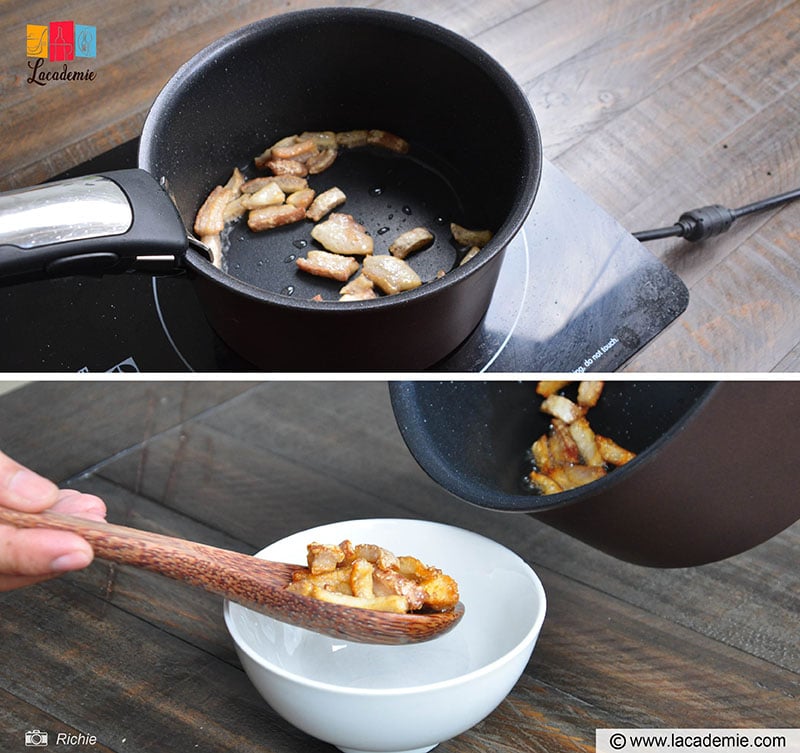 Step 5: Cook The Pork
Add the garlic, shallots, and chili and stir well for 1 to 2 minutes until fragrant.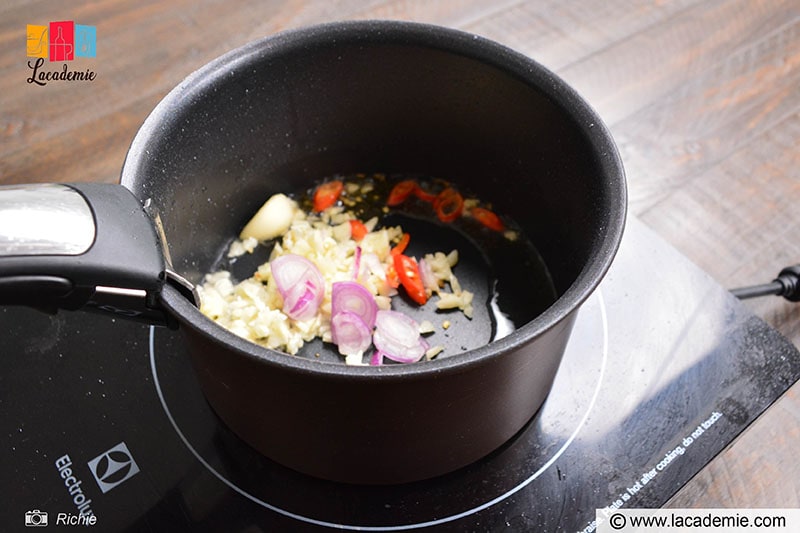 Then, add in the chopped pork and stir-fry it until cooked. Next, add the softened dried shrimp into the saucepan and stir well.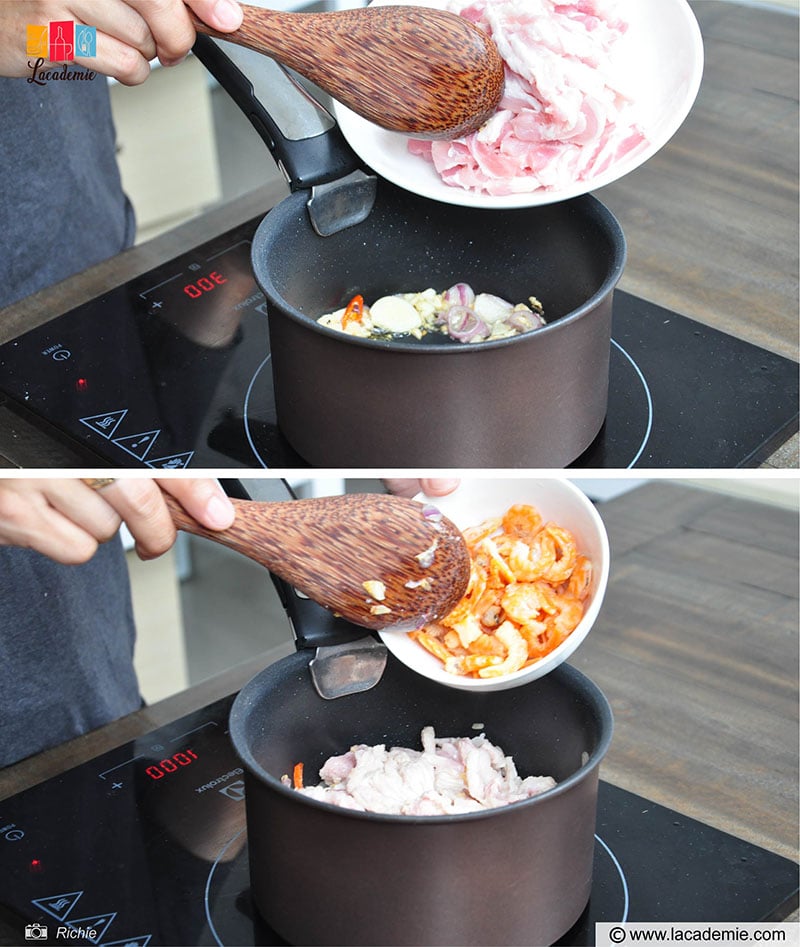 Pour in the fish sauce, water, sugar, ground pepper, and Vietnamese caramelized sauce. Give everything a good stir.
Cover the saucepan and cook for 30 minutes over low heat.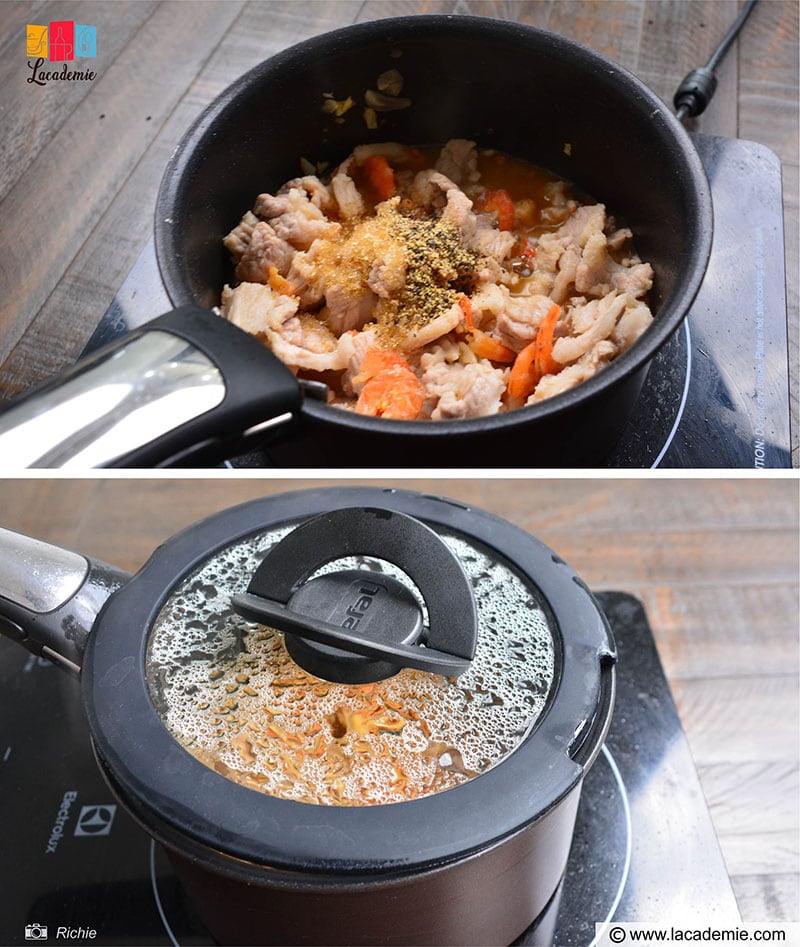 After 30 minutes, add the pork cracklings, green peppercorn, and scallions. Continue cooking for another 5 minutes on low heat.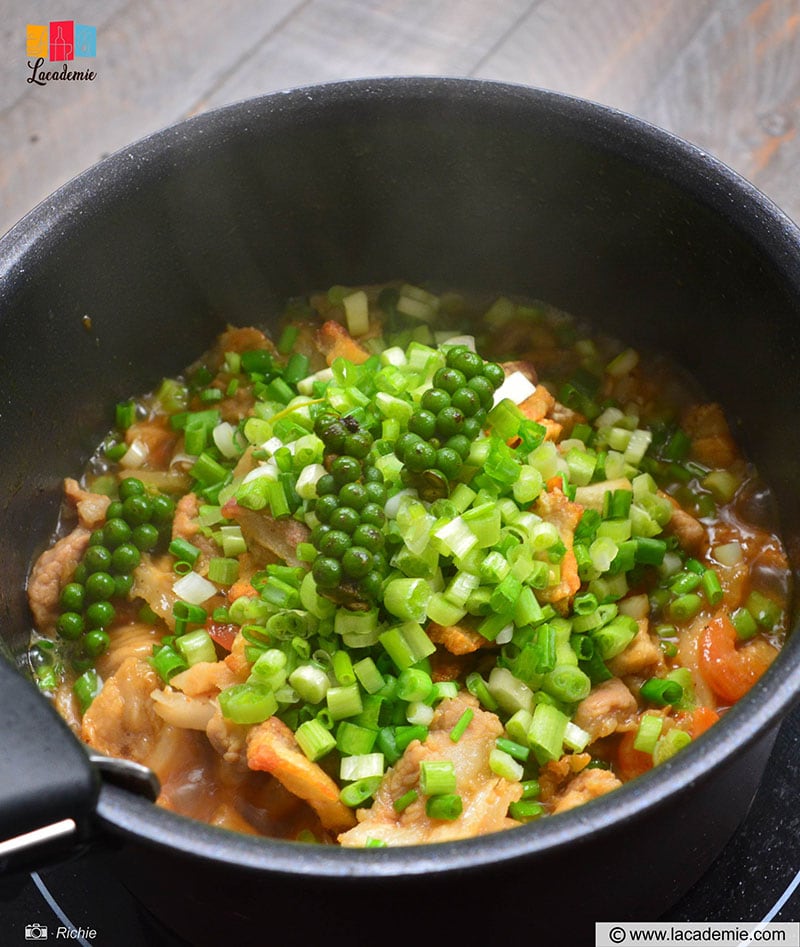 Step 6: Boil The Vegetables
In the meantime, bring a pot of water to a boil. Add a little salt to the water. Doing this will help the veggies retain their bright color.
Once the water has come to a boil, add the carrots, white radishes, gourds, and broccoli to the pot. Cook them for 2 to 3 minutes, then remove them from the water.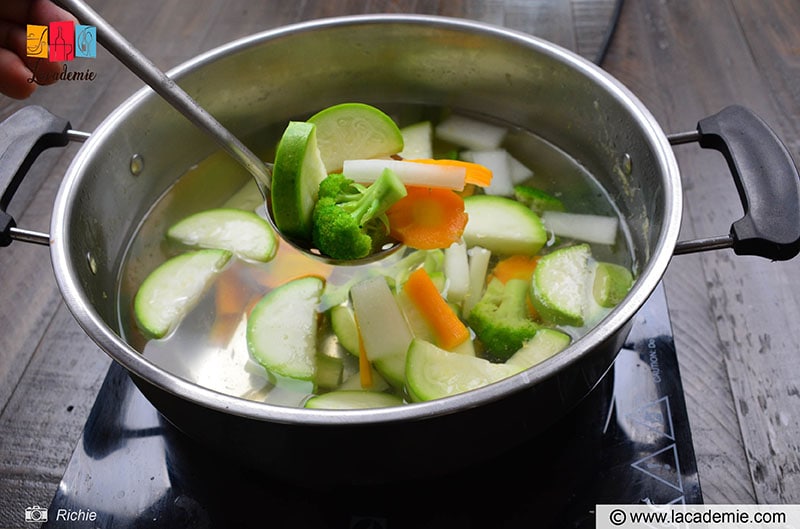 Step 7: Serve The Dish
Serve the sauce in a bowl with the boiled vegetables and steaming hot rice. Enjoy your delicious Mam Kho Quet!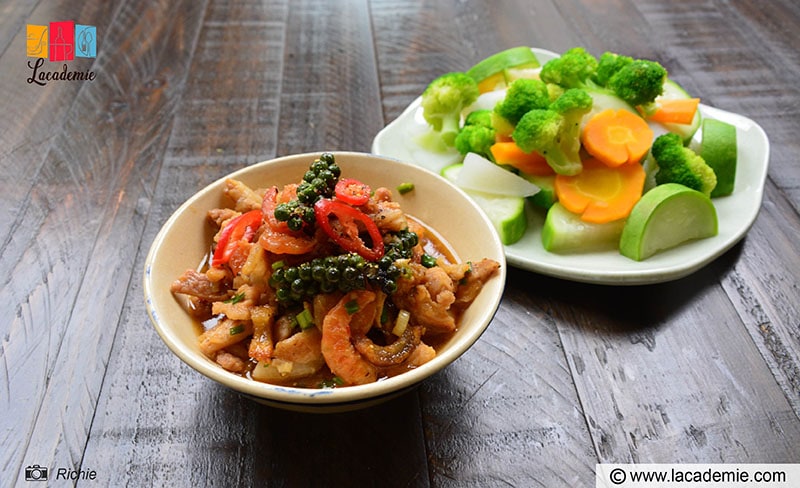 Notes And Tips
In case you need more help in cooking this dish, I've rounded up some helpful tips that I believe you'll find useful.
Traditionally, the Vietnamese will cook this dish in a clay pot, which is believed to add more flavor. You can try making yours in this classic Vietnamese cooking tool for the most authentic experience. However, remember to use a gas or infrared stove.
Besides boiling the vegetables, you can also grill them.
Always add the scallions and green peppercorn toward the end of cooking. Likewise, don't add the pork cracklings too soon, or they'll lose their crispness.
If you want to try something different, consider swapping steamed rice for Vietnamese crispy burnt rice (Com Chay).
Feel free to adjust the seasonings and spices to your liking.
Don't Miss This Chance To Try Out Mam Kho Quet!
Vietnamese caramelized fish sauce is an extremely versatile dish that can be enjoyed as a delectable dip for various kinds of vegetables or as an ideal side dish to accompany rice, congee, and other culinary delights. Irrespective of the serving style, Mam Kho Quet is an infallible option due to its truly astounding flavor profile.
How do you feel about today's post? Feel free to let me know your thoughts in the comment below. And if you find the recipe enjoyable, please like and share this article so that more people know about this tasty Vietnamese dish.
Nutrition Facts
4 servings per container
---
Amount Per ServingCalories364
% Daily Value *
Total Fat 25.7g

39

%
Cholesterol 107mg

36

%
Sodium 2845mg

119

%
Potassium 220mg

7

%
Total Carbohydrate 10.5g

4

%

Dietary Fiber 0.7g

0

%
Sugars 6.6g

Protein 23.3g

46

%
---
* The % Daily Value tells you how much a nutrient in a serving of food contributes to a daily diet. 2,000 calories a day is used for general nutrition advice.