You have a crab legs dinner and are stuck with the idea of what to serve with crab legs. Do not worry. This post will provide you with a list of side dishes that you can perform with crab legs to diversify your menu and increase crab legs' flavor.
Crab legs are rich-nutrients and delicious ingredients. However, you can make your crab legs better by adding side dishes. They will help increase crab legs' flavor as well as diversifying your menu. Keep reading this post to make sure you do not miss anything.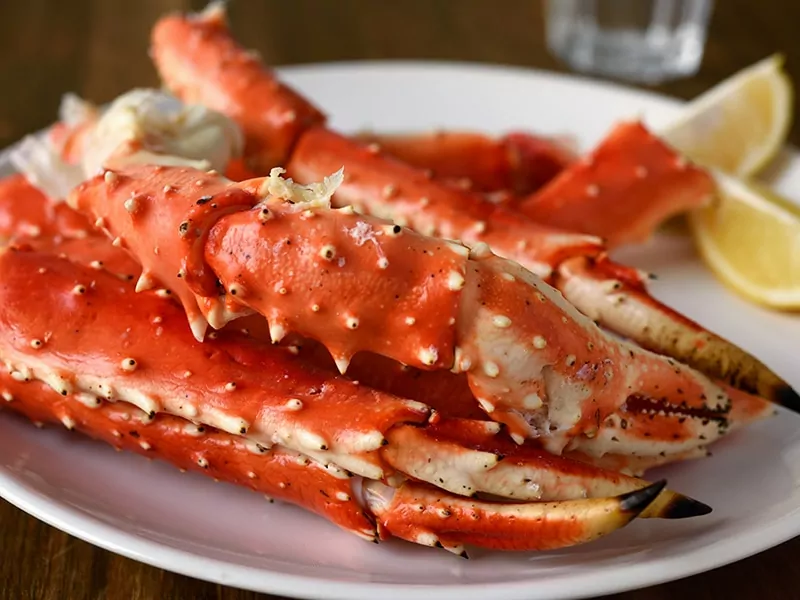 27 Best Choices For Serving With Crab Legs
Various yummy side dishes can come along with crab legs to complement the flavor for crab legs. In this article, I divided 27 options into three categories: side dishes, desserts, and drinks.
The Side Dish Of Crab Legs
Side Dishes With Starchy Ingredients
Rice Pilaf
Oven-roasted Tri-tip
Cauliflower Mac and Cheese with Bacon and Jalapenos
Creamy Pasta Primavera
Mini Potatoes
Instant Pot Baked Potatoes
Cheese Scalloped Potatoes
Vegetable Side Dishes
Elote (Mexican Street Corn)
Sauteed Mushrooms
Stuffed Mushrooms
Lemon Garlic String Beans
Steamed Artichokes with Garlic and Butter
Coleslaw
Potato Salad
Broccoli Salad
Cucumber Tomato Salad
Almond Caesar Salad
Other Side Dishes
Airfryer Garlic Bread
Jalapeno Hush Puppies
Cheddar Drop Biscuits
Desserts
Lemon Cheesecake
Key Lime Pie
Lemon Meringue Pie
Chocolate Cream Pie
Drinks
Chardonnay
Champagne
Sauvignon Blanc
Come To The List Of Side Dishes
You can add some side dishes such as salads, potatoes and vegetable dishes, starch side dishes, and other great foods to increase the flavor of crab legs and diversify your menu.
Side Dishes With Starchy Ingredients To Fulfill Your Stomach
Are you starving? And you want to fill your stomach. I am sure you will get super excited and want to start eating crab legs with 7 amazing side dishes. Let's enjoy the crab legs' dinner with 7 starchy side dishes right now!
Rice is a common ingredient in Asia cuisine and also an excellent side dish to serve with crab legs. It will take about 15 minutes to cook, so rice pilaf is an excellent choice if you want to find a dish to fill your stomach.
Also, it is easy for you to find ingredients to make rice pilaf. All components you need to prepare are rice, chicken broth, onion powder, olive oil, and pepper. You can cook all of them in a pot, and rice pilaf is a suitable complement for crab legs.
Oven-roasted tri-tip is an ordinary steak. The combination of your seafood and this steak will bring an excellent flavor to your seafood dinner.
To ensure the quality of tri-tip, you need to watch the time correctly to ensure the doneness of the Tri-tip. From my experience, I recommend that you should spend about 7 to 9 minutes per pound.
You are a big fan of cheese, and you want to consume cheese with your crab legs. A fantastic side dish for people on keto diets, cauliflower mac and cheese with bacon and jalapenos will satisfy you. It might look like a huge indulgence, but it's a lot healthier than you think.
The combination of bacon, jalapeno cauliflower mac and cheese, and your crab legs will stimulate your taste buds. The dish is usually cooked in a slow cooker. So, you need to prepare a slow cooker before starting your crab legs dinner to make this wonderful side dish.
Creamy primavera is an excellent choice for those looking for side dishes featuring pasta. This recipe has a rich aroma of cheese and cream; and if you love the freshness of vegetables, fresh carrots and tomatoes in the dish will refresh your body after eating creamy pasta primavera.
Why don't you mix it as a side dish for crab legs? You do not need to waste a lot of time preparing and cooking it for 8 people. About 40 minutes, trust me! I have tried cooking it for my seafood party. Its taste is not only simple but also delicious.
So, keep reading to discover some fantastic dishes that are made from potatoes.
Roasted mini potatoes are a straightforward and delicious side dish. You don't need to spend too much time and effort on preparing the required ingredients and cooking them. On the other hand, the result will surprise you.
If you like to enjoy a delicious and crispy dish with crab legs, the roasted mini potatoes dish is an excellent choice for you. The characteristic scent of garlic will stimulate all your senses. The crispness and fatness of mini potatoes combined with the slight aroma and fatness of olive oil add a lot of great flavor to the dish.
You are a potato lover, you want to eat all dishes with potatoes, but you are bored with regular potato recipes. Why don't you try cooking Instant Pot roast potatoes with your pressure cooker or slow cooker?
The instant pot-baked potato side dish is a portion of easy and quick food. It takes about 14 minutes to have a soft potato dish. So, there is nothing better than enjoying crab legs with a hot and soft instant pot-baked potato.
Enjoying the pieces of potato with cheese and crab legs will help increase the flavor of crab legs. So, cheese scalloped potatoes have become excellent side dishes that have been served with crab legs.
Cheese scalloped potatoes are fragrant and fatty because they have a lot of cheese and cream. When combined with crab meat, this flavor will help increase the fatness and deliciousness of the crab dish.
Vegetable Side Dishes – Best Choice For Healthy Diet
You love vegetables, and you want to enjoy crab legs with vegetables. In this section, I will show you some yummy vegetable side dishes to serve with crab legs.
Mexican street corn is a typical dish in the summer. It is a portion of street food, so it is easy for you to make it. Corn is an indispensable ingredient at hotpot or BBQ parties; it is usually combined with seafood as a side dish. Therefore, it is an excellent option for your crab legs.
Although elote is often prepared on a grill, there are other methods to whip up this mesmerizing dish as well. Notably, you can make this delicious Mexican dish in a crockpot. This will cut down on the required cooking time while still retaining the signature flavors of the dish. Yummy!
Corn is grilled with charcoal and served with cream sauce to add more aroma and flavor. The aromatic, sweet, and fatty taste of grilled corn kernels will go well with your crab meat.
At steak or roast chicken parties, Sauteed mushrooms are a fantastic side dish. Also, at crab parties, mushroom and crab is a perfect combination.
I am a mushroom lover, so I really like eating seafood with mushrooms. Furthermore, Sauteed mushroom is also an easy-to-make dish. Mushrooms are sauteed; you can add butter, bacon, and soy sauce. You can enjoy this fantastic dish after a few minutes.
Stuffed mushrooms are a famous appetizer or side dish. You can consume stuffed mushrooms at the beginning of parties or eat them with other words together. Stuffed mushrooms are an excellent dish that you can serve with crab meat.
All ingredients that you need are garlic, breadcrumbs, cheese, and butter. You just need to stuff fresh mushrooms with all those ingredients and add some toppings. You will have a water-mouthing stuffed mushroom dish.
Lemon garlic string beans are an excellent side dish that you can serve with many main dishes to increase their taste. Beans are also green and healthy vegetables. So if you want to lose weight, non-carb ingredients such as beans will be suitable for your health.
But wait, what are string beans? Some of you are probably even thinking that they look a lot like green beans. So, are there any distinctions between string beans and green beans? The answer to this is quite complex, but long story short is that you can use green beans for this.
The crispness, sweetness, and freshness of the beans combined with the aroma of garlic make for a beautiful accompaniment. So, let's go to the kitchen and try cooking this amazing dish to treat your family and friends right now.
Learn a fantastic recipe to make lemon garlic string beans together. You can see this video to know more:
If you have artichokes in your kitchen and want to cook a side dish to eat with crab legs, you should try making steamed artichokes with garlic and butter. It is a simple and delicious option for you.
You will be amazed at the perfect combination. Butter, garlic, artichokes, a little salt, and pepper will make a great accompaniment to crab meat dishes.
If you want to find a portion of healthy and delicious food to go with your tasty crab legs, coleslaw is an option you should not ignore.
Thanks to the lemon juice and vinegar, the dish has a slightly sour taste, and besides, the mayonnaise makes the dish creamy. Its flavor will be better when refrigerated in a few minutes.
The combination of salads with seafood is prevalent on the menus of restaurants. Potato salad is also a favorite choice of seafood lovers.
In addition, its ingredients are easy to find; all components that you need to prepare to have a yummy potato salad are potato, onion, fresh herbs, celery, and pickles.
Eating a piece of crab meat and a little potato salad at the same time will make it more flavorful and less boring.
Discover the easy way to make a yummy potato salad at home. You can see this video to know more:
Like coleslaw, broccoli salad is also a healthy dish and easy to make. The freshness of broccoli, the richness of mayonnaise and cream, the mild sourness of the lime juice, and a few pieces of bacon will add color and balance to your salad.
Cooling salad for a short period before serving will make the broccoli crispier and fresher and the salad's flavor more stimulating and appealing.
Like other salads, cucumber tomato salad is also a fantastic side dish for crab legs. And if you plan to go on a picnic, you're in for a treat. This is a fantastic companion dish to serve for picnic occasions. Quick to prepare, this is perfect for those who need a simple side dish for a picnic.
Tomatoes and cucumbers are the main ingredients of this dish. Besides, the food also becomes more delicious and attractive thanks to other spices. Vinegar and lemon juice bring a slight sourness to the dish, mixed with a little salty and sweet created by sugar and salt.
A plate of cucumber and tomato salad on your crab legs night will help you feel refreshed, comfortable and relaxed in the summer.
You and your family are enjoying crab legs, but unfortunately, you run out of side dishes and want to find a delicious side dish that does not take much time to prepare. Almond Caesar salad is a suitable choice for you because it just takes about 8 minutes to cook.
This salad is very suitable for those who want to lose weight because the main ingredient of salad dressing is made from vegetables. A few almonds are spread evenly on the surface to bring out the aroma and crunchiness of the dish.
Crab legs are a popular dish and can be served with many different side dishes. You have tried pairing them with starchy accompaniments as well as vegetable side dishes. Now, you will have the opportunity to enrich your menu with other great accompaniments.
The crispy, fragrant and wonderful flavor of this air fryer garlic bread will be a great side dish for crab legs dinners. It takes about 5 to 10 minutes to make the fantastic air fryer garlic bread for your family.
Besides the crispiness of the air fryer bread, butter and cheese also add even more wonderful flavors to this dish. If you are a lover of the garlic's aroma and want to find its characteristic flavor in all dishes, air fryer garlic bread is a suitable choice for you.
Jalapeno hush puppies are an indispensable side when you consume crab legs. Their spiciness and crunchiness are a must for any seafood dinner. The taste of your crab legs will be more delicious and attractive when you combine them with jalapeno hush puppies.
The ingredients to make this dish are easy to find. You do not need to spend too much time preparing them. In fact, you only need to spend about 5 minutes to mix and another 5 minutes to fry it.
You want to find a simple biscuit to accompany dinner with crab legs dinner. Cheddar drop biscuits are a fantastic option that you had better consider.
All ingredients that you need to prepare are flour, salt, garlic powder, sugar, cheddar cheese, and cream. You will spend about 28 minutes training and cooking to have a yummy side dish for your crab legs.
Let's jump into the kitchen of Thomas Joseph to learn a super-easy way to make cheddar drop biscuits. You can see this video to know more:
Some Excellent Desserts That You Can Accompany With Crab Legs Night
Desserts are always the essential elements in every meal. Desserts will help you rebalance your taste buds and desserts also serve as the perfect ending to any meal. Let's discover some fantastic dessert recipes that you can serve at the end of a crab dinner.
Suppose you want to look for a yummy dessert for your crab party. Lemon cheesecake is an option that you should list on your menu. Believe me, you will fall in love with the taste of this wonderful dessert.
Lemon cheesecake is a delicious and greasy dessert. The cake is covered with a thick layer of lemon juice, making the cake become sweet and sour. Lemon cheesecake will be the perfect ending to the memorable crab legs dinner for you and your family.
You love limes, and you would like to enjoy a lime pie in a meal. Key lime pie is a good choice for you. It is an easy dessert to make because limes are a common ingredient that you can find in the supermarket or your garden.
Lime juice, egg yolks, and milk are the main components of this pie. The aroma and sweetness of milk and egg yolk combined with a bit of sour taste of key lime will help you have a great ending to the crab legs meal.
It is hard to say no to a wonderful dessert like lemon meringue pie. The delicious, greasy taste of the meringue layer combined with the mild sourness of the lemon filling and some accompanying toppings all create a great dessert for your crab legs.
Moreover, it is not complicated to make this fantastic dessert. You should try adding it to your menu right away. It not only enriches your side dishes but also allows you to show off your cooking skills with friends and family.
You are obsessed with chocolate, and you can live without eating chocolate. Why don't you try making chocolate cream pie? It is a fantastic dessert for any party. Due to its deliciousness and simplicity, chocolate cream has become a common choice for people.
The characteristic aroma and slight bitterness of chocolate combined with the rich scent of cream have created a top dessert.
Find the way to make a chocolate cream pie to serve with crab legs. You can see this video to know more:
Discover The Wonderful World Of Drinks For Crab Legs Dinner
Do you ever feel disappointed when enjoying food without accompanying drinks? I do, I feel the accompanying drinks are like a piece of party jewelry because their presence adds to the elegance and class of the crab legs dinner.
Crab legs are usually served with butter. So if you want to feel the full flavor of crab legs, you had better combine it with chardonnay.
Apple, grape, and peach are the specific notes of chardonnay. These are very helpful for enjoying seafood. Because they will help reduce the concentration and fat of butter and help the flavor of the crab stand out more.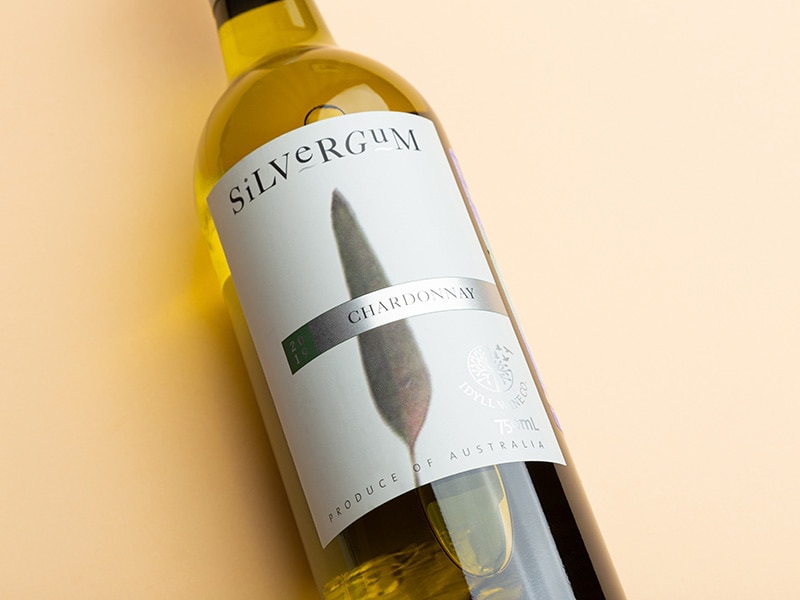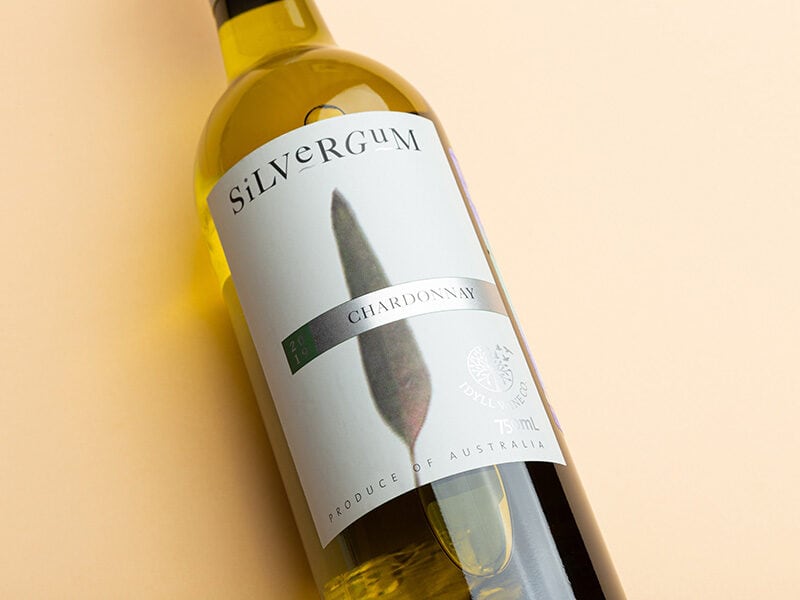 Champagne is a standard drink at every party. So, you can use champagne as a fantastic drink for your crab dinner. A bottle of champagne will help elevate your crab legs.
Like chardonnay, champagne will help cut down on the strong buttery flavor of the crab. One sip of champagne will help refresh your palate and enjoy the delicious taste of crab legs.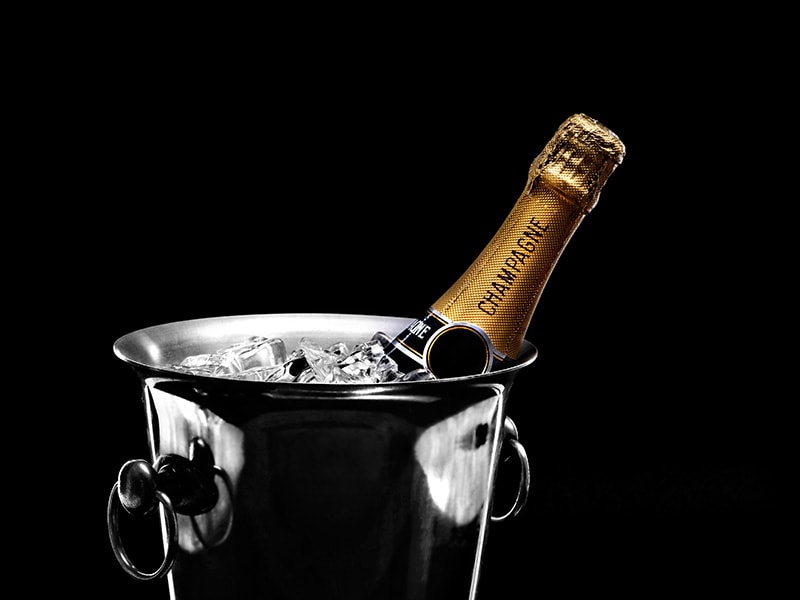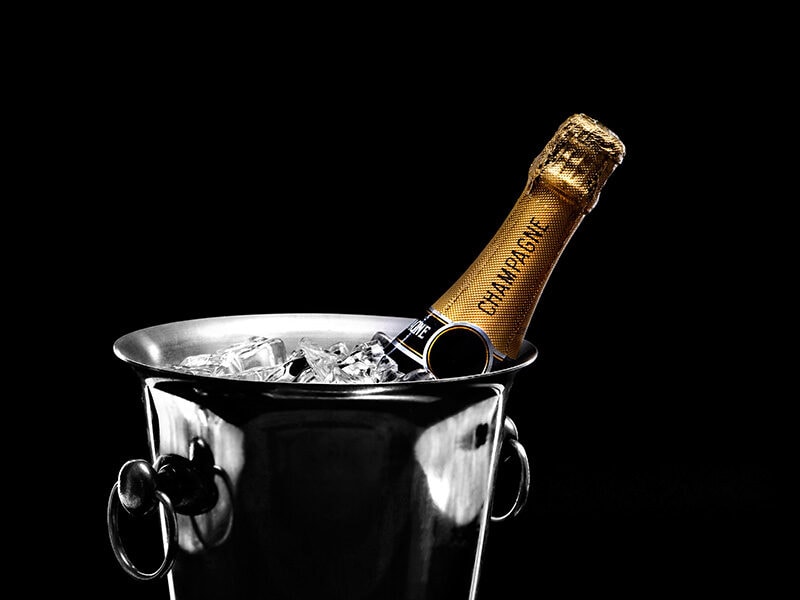 If you want to find a kind of white wine to serve with crab legs, you should consider Sauvignon blanc as a great choice. Sauvignon Blanc is a suitable option for crab legs, especially when served with garlic sauce.
When enjoying Sauvignon Blanc, you can feel the flavors of lemon, lime, and grapefruit. That is an excellent combination with garlic sauce.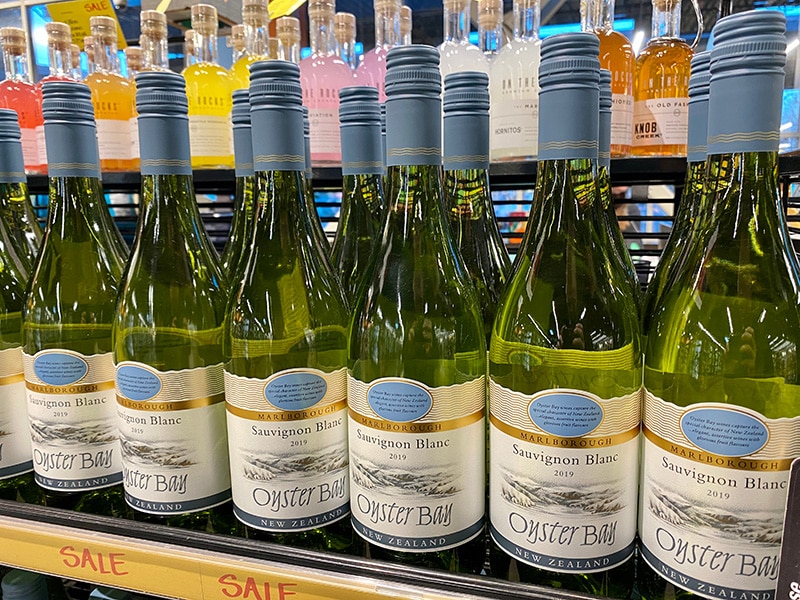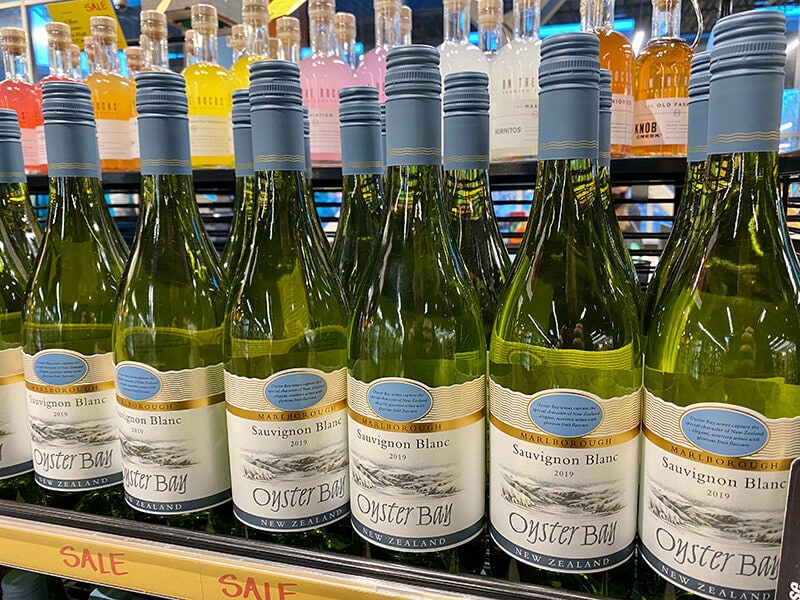 Crab Legs Will Be More Delicious With These Side Dishes, Desserts, And Drinks
Have you given yourself an accompaniment to serve with crab legs? I highly recommend that you had better apply these combinations to create memorable flavors for your meal.
All these recipes are arranged orderly for you to apply most reasonably easily. So go straight to the kitchen and enrich your menu with these side dishes, desserts, and drinks.
Furthermore, if you like and want to know a more exciting list about the side dishes to serve with any main dish. Let's like and share this post as well as showing me your thoughts via comments. Thanks for reading!
Nutrition Facts
6 servings per container
---
Amount Per ServingCalories137
% Daily Value *
Total Fat 7.6g

11

%
Cholesterol 15mg

5

%
Sodium 161mg

7

%
Potassium 18mg

1

%
Total Carbohydrate 14.2g

5

%

Dietary Fiber 0.5g

0

%
Sugars 0.5g

Protein 2.8g

4

%
---
Calcium

4

%
Iron

2

%
Vitamin D

4

%
* The % Daily Value tells you how much a nutrient in a serving of food contributes to a daily diet. 2,000 calories a day is used for general nutrition advice.