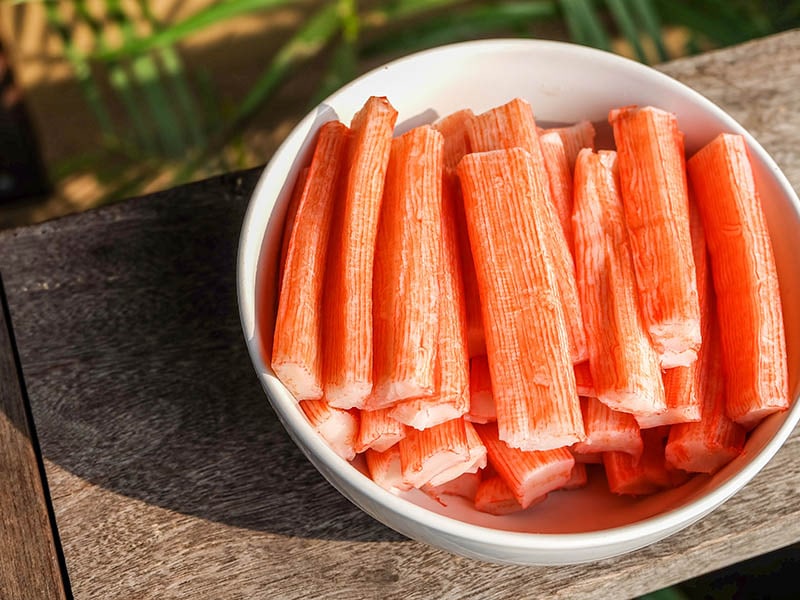 Is imitation crab keto, and is this product a good choice for your meals? Read this article to solve all your problems related to this foodstuff and use it in the best way for your family's health.
This post will help you know whether you can use imitation crab for different keto dishes. Moreover, you will get some alternatives for this product, the necessary information, and some suitable recipes for your keto diet.
Don't miss this chance to expand your knowledge. Keep following this article because it won't disappoint you.
The Truth About Fake Crab
Imitation crab is a packaged product, and its taste resembles real crab. Is that everything you know about this product? If your answer is a yes, don't skip the following information because it will surprise you.
What Is Exactly Inside Imitation Crab? What Are Their Roles?
Crab sticks are one of the most popular seafood products worldwide. Why is this fake crab so attractive? Below is the necessary and detailed information about imitation crab you need to know. Check this out!
Imitation crab was a Japanese invention in 1974 to meet consumers' needs. After that, this foodstuff becomes more and more popular in the world.
It is a packaged seafood product made from a fish paste called "surimi". Manufacturers create this paste by grinding the fish flesh, often pollock.
People who have just started a vegan diet often wonder about imitation crab's vegan-friendly aspect. Although it can be tempting to add this delicious food to your plant-based diet, the truth is that imitation crab isn't vegan.
Manufacturers add some necessary ingredients to enhance the taste and texture of this product, making it resemble the real thing. Some of the main ingredients include:
Starch: This is the reason why your imitation crab can freeze. Starch used to process imitation crab is often wheat, potato, or cornstarch. Starch helps to thicken this foodstuff and make it freezable.
Protein: The main source of protein in this product is egg whites. It helps balance the amount of protein in this product and makes it more glossy.
Water: Water plays an important role in improving the product's texture and controlling its costs.
Vegetable oil: Vegetable oil increases the quality of the ingredient and makes it more similar to real crab meat.
Sugar and salt: Manufacturers add sugar and salt to this product to improve its structure and flavor.
Other additives: Include some food preservatives and artificial flavorings to improve the texture of imitation crab and expand its shelf life, creating favorable conditions for storage.
The ingredients of imitation crab are not as complicated as you think.
Imitation Crab Vs. Real Crab: Which Is Better?
Although the fake ones' taste and texture are very similar to real crab meat, they still have distinct differences. Let's take a look at some aspects to better understand these two seafood products.
| Main Characteristics | Imitation Crab | Real Crab |
| --- | --- | --- |
| Nutritional Analysis | Nutritious | More nutritious than imitation crab |
| Quality | Depending on the manufacturer | Depending on the crab's part |
| Applications | Making sushi, soups, salads; eating raw | Making sushi, soups, salads, or the filling for stuffed dishes |
Nutritional Analysis
Let's compare a little about the nutritional content of these products to see if there is any distinguished difference between them.
The content of omega-3 fatty acids of real crab is higher than that of imitation crab. The high content of omega-3 fatty acids is very beneficial for your health. This artificial product is lower in sodium than the real thing. (1) This is also a plus point of this product.
As you can see from the table above, the calories in imitation crab and real crab are not too different, but in terms of protein content, there is a significant difference.
This proves that protein is the source of most calories in real crab meat, but these calories in the artificial product are from carbohydrates.
Quality
Although processed in a similar process, different brands of fake crab have different qualities. This depends on the manufacturers. The types of fish they used, the number of ingredients added, and many other factors will decide their quality.
The quality of real crab meat varies from part to part of the crab. The most prized is the flesh of its hind legs.
Depending on the crab's size, you can divide this meat into regular, jumbo, and colossal sizes. There are also other types, such as the claw, pincher, back fin, etc.
Applications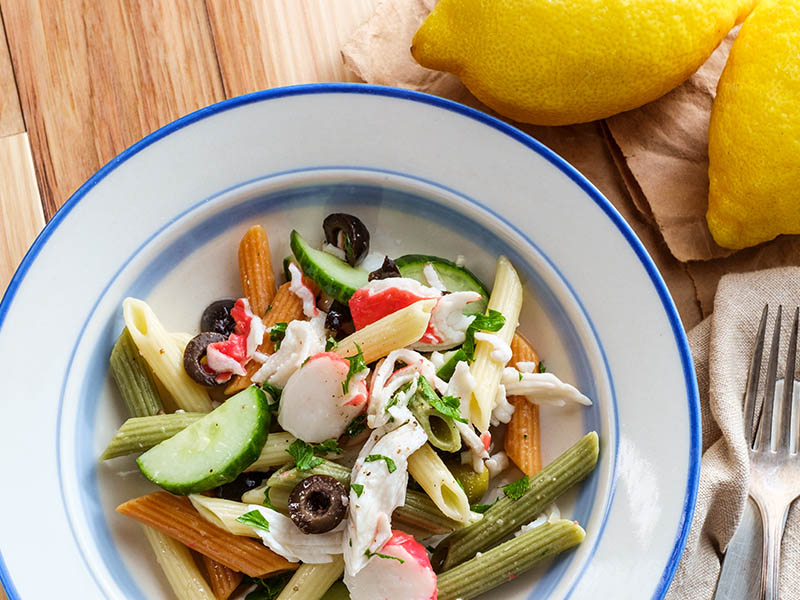 You can cook up plenty of yummy dishes with imitation crab. Both imitation crab and real crab meat are favorite ingredients in salads, sushi, soups, etc. Real crab is an ideal filling for stuffed dishes.
Don't worry about whether you can eat imitation crab raw or not. A special feature of the imitation ones is you can eat them right out of the package without cooking.
Is Imitation Crab A Keto-Friendly Seafood Product?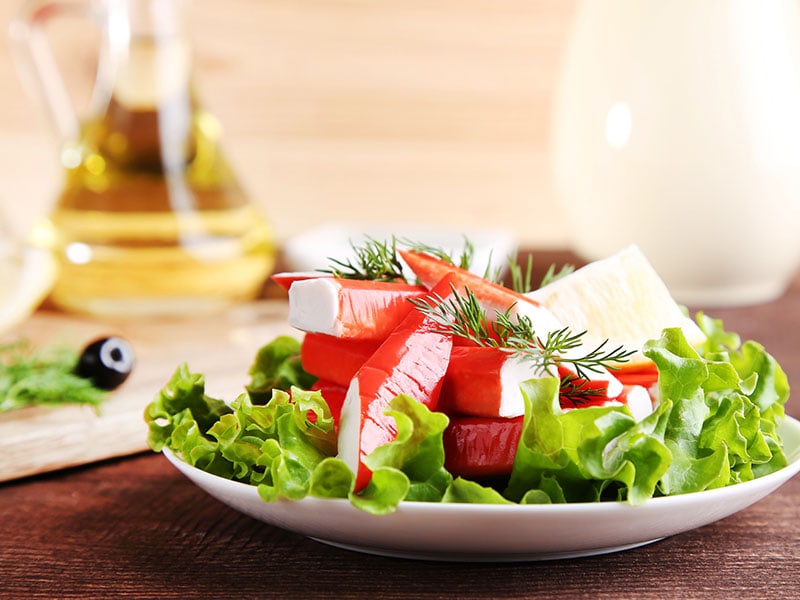 Have you always been concerned about whether this product is suitable for a ketogenic diet? Don't worry anymore, the following information will clear up your doubts.
The exact answer here is "no". If you are practicing a ketogenic diet, steer clear of eating imitation crab because it's not good for you.
The keto diet is a fat-burning diet, so it's high in fat and protein but low in carbohydrates. However, the amount of fat in imitation crab is very little, almost 0 grams because manufacturers have removed the fish fats during the processing.
On the other hand, sugar added to this ingredient will raise blood sugar levels. For every 100 grams of this product, there will be 6 grams of sugar.
This amount of sugar also increases the already high content of carbohydrates in imitation crab to 15 grams. None of these are ideal for a keto diet.
Fiber is also a nutrient that keto dieters look for because it's so important to a keto diet. However, the fiber content in this product is very low. Moreover, the additives added to improve the texture of this foodstuff will also be an obstacle to the keto-friendly diet.
Upsides And Downsides: Is Imitation Crab A Good Choice?
The advantages and disadvantages of a packaged product are always a hot topic. What about your favorite imitation crab? Keep following to find the answer.
Benefits Of This Seafood Product
This ingredient has only appeared on the market for more than 50 years, but its influence is enormous. So why is it so popular? Let's go through this information a little bit.
Price
Imitation crab is less prohibitive than the real thing. The types of fish used to process it are not too expensive. The other ingredients are also easy to find. Therefore, its price is very low. This is also one of the big reasons why this item is always popular.
Applications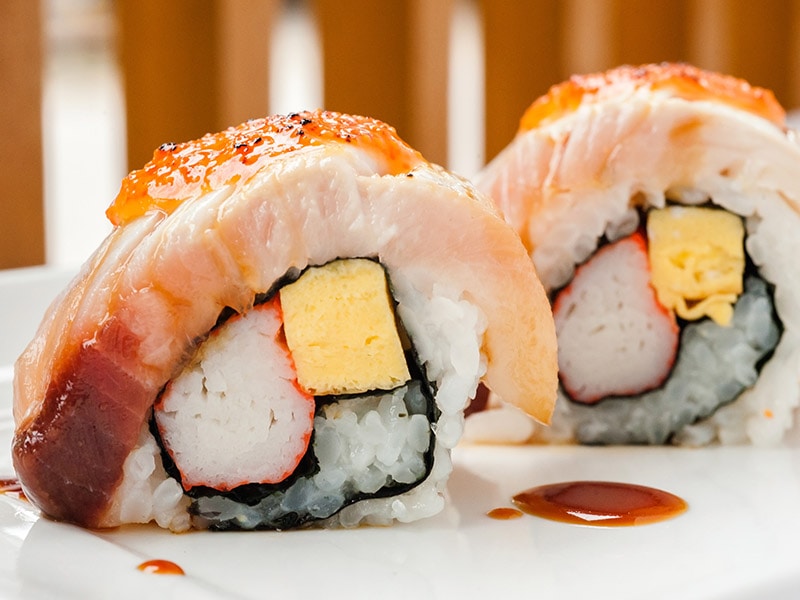 You can eat this ingredient raw or use it to make delicious sushi or salad. Moreover, you can use it as a replacement for real crab in a lot of dishes such as chowder, casserole, soups, etc. Sure enough, you won't disappoint with the taste it can bring.
Health Benefits
Imitation crab is a packaged product that is lower in sodium than authentic crab. Consuming much sodium increases the risk of blood pressure, heart disease, etc. If you have these health problems, you should choose this item instead of the real thing. (2)
This foodstuff is also low in fat content. Therefore, it's suitable for you if you are on a diet and want to lose weight.
Potential Downsides You Should Consider
Despite bringing a lot of benefits to consumers, this fake product also has the potential to have some negative effects on your health. Don't miss this important information.
While making imitation crab, some manufacturers add MSG to this product. This will cause a lot of unwanted symptoms to those who are sensitive to MSG.
Some additives in this product can contain extracts from real crab meat. This can have a bad influence on people with shellfish allergies.
If you're considering adding imitation crab to a gluten-free diet, you should be careful. One of the main ingredients to firm the texture of this foodstuff is wheat starch. That's why people with gluten allergies shouldn't try this item if they don't want to suffer from its symptoms.
Healthy Fake Crab Alternatives For A Ketogenic Diet
If you are struggling to find substitutes for fake crab, stay here because the following alternatives I'm going to introduce will surprise you.
1. Shrimp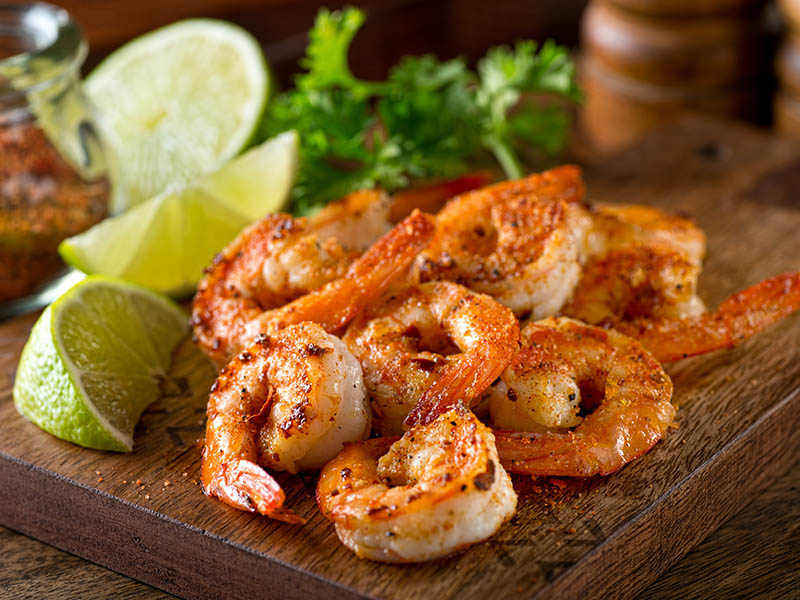 Shrimp is one of the most consumed shellfish products in the world. This kind of shellfish is low in calories and high in cholesterol, but it doesn't contain carbs that are worth becoming the best substitute for imitation crab.
Shrimp provides you with a high content of omega-3 and omega-6 fatty acids. These acids are extremely beneficial for your health. Moreover, it also contains a variety of minerals, especially dioxin, which is very necessary to maintain your brain health and thyroid functions.
Choosing shrimp for your meals, you don't need to answer the question "Which dishes should I use shrimp to cook?". You can use this seafood to fry, cook hot pot, stir-fry, etc. It's up to you to enjoy this keto-friendly seafood.
Don't skip this video because you will love this keto shrimp recipe.
2. Tuna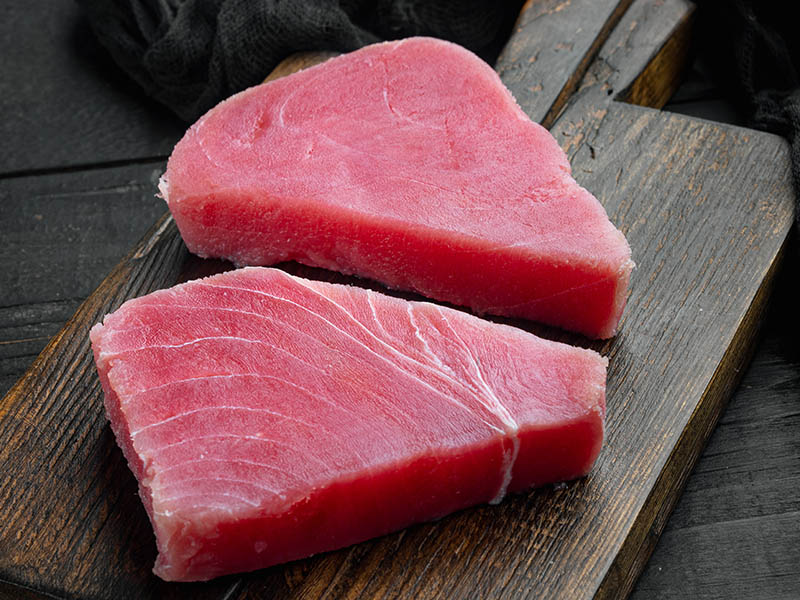 Tuna is a popular and nutritious fish. It also contains no carbs and is suitable to be a part of your healthy lifestyle.
Although it's cheap, the nutritional value it can bring will surprise you. Tuna is a rich source of vitamins and minerals and contains high protein content. Furthermore, it is also high in omega-3 fatty acids.
Tuna offers you several health benefits, such as improving heart health, reducing the risk of dementia, and playing an important role in controlling blood pressure.
While tuna is easy to prepare and healthy, you should avoid some types of tuna, including albacore, yellowfin, ahi tuna, etc, because they are quite high in mercury.
3. King Crab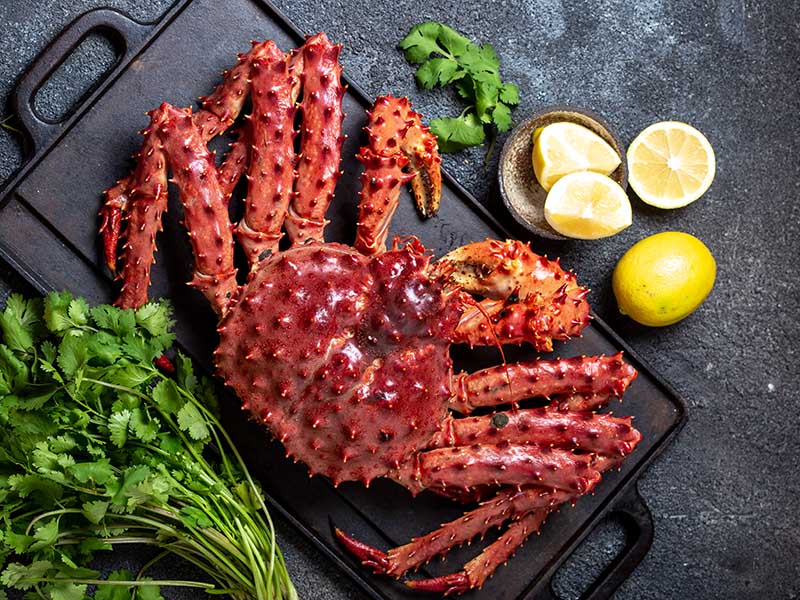 King crab, also called Stone crab, is a large type of crab with tasty flesh. If you want to find a good replacement, using the real thing to substitute the fake one is a good decision.
Unlike other crabs, the main used and served part of the King crab is the legs. The nutrients that crab meat can bring are extremely remarkable. They are an excellent source of protein, vitamins, minerals, and omega-3 fatty acids.
In addition to its remarkable nutritional value, you should choose King crab to replace the imitation one for the following reasons:
It contains zero carbs.
It is a whole food.
It is minimally processed because it doesn't include other sweeteners and additives harmful to your health.
4. Cod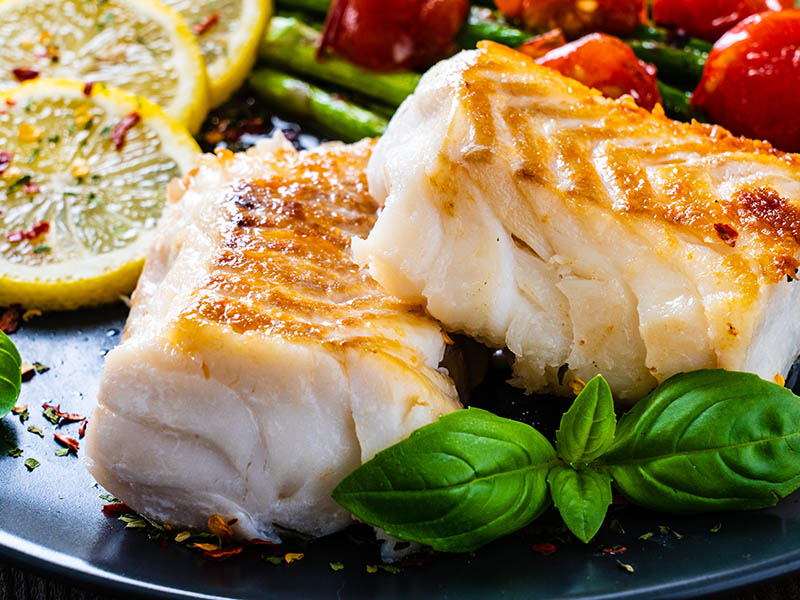 Cod is also a type of fish sometimes used in making imitation crab. Therefore, with its sturdy texture and mild flavor, it's a good choice for replacing this product. This fish has absolutely no crabs.
Some other healthy nutrients in cod include vitamin B12, vitamin C, vitamin D, omega-3 fatty acids, etc. Moreover, this seafood is also a clean protein product because it's very low in fat.
Cod brings a lot of benefits to your health. It's an ideal option if you want to lose weight but still ensure good health. Regardless of whether you are practicing a diet without gluten, or even a ketogenic diet, this is a great choice for you.
The culinary application of this fish is no less diverse than imitation crab. You can use them for broiling, pan-frying, grilling, baking, etc. You can use lemon juice, salt, extra virgin olive oil, pepper, etc. as the seasonings to make the cod recipes more suitable for a keto diet.
5. Crayfish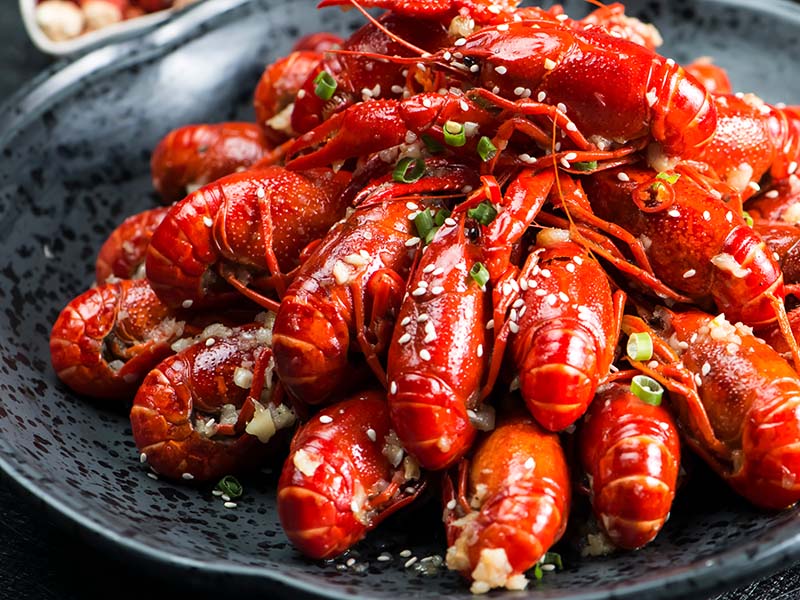 Crayfish is a good choice for your daily meals. It also contains zero carbohydrates, making it one of the most suitable options for a keto diet. You don't need to worry about being kicked out of ketosis when consuming this product.
Crayfish gives you a lot of healthy nutrients playing an important role in improving your brain health, promoting your eye and skin health, etc. This food is also low in fat, so you can apply them to your diet for weight loss.
6. Salmon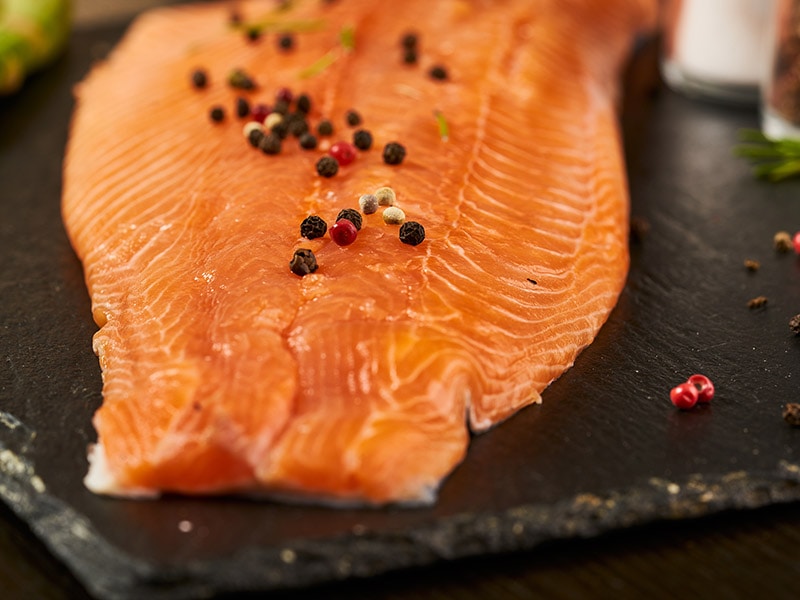 As you know, salmon is a seafood product that is versatile, delicious, and always available. It is also considered one of the most nutritious all over the world.
Salmon is rich in a lot of key nutrients such as B vitamins, phosphorus, omega-3 fatty acids, selenium, etc.
Thanks to its dense nutrients, consuming salmon will help reduce the risk of cancer, control your blood pressure, reduce the risk of stroke, and many other great benefits for your health.
Salmon is very diverse in culinary applications. You can apply this seafood in various cooking methods such as baking, grilling, or even broiling.
Enrich your keto menu with this salmon recipe right now.
7. Mackerel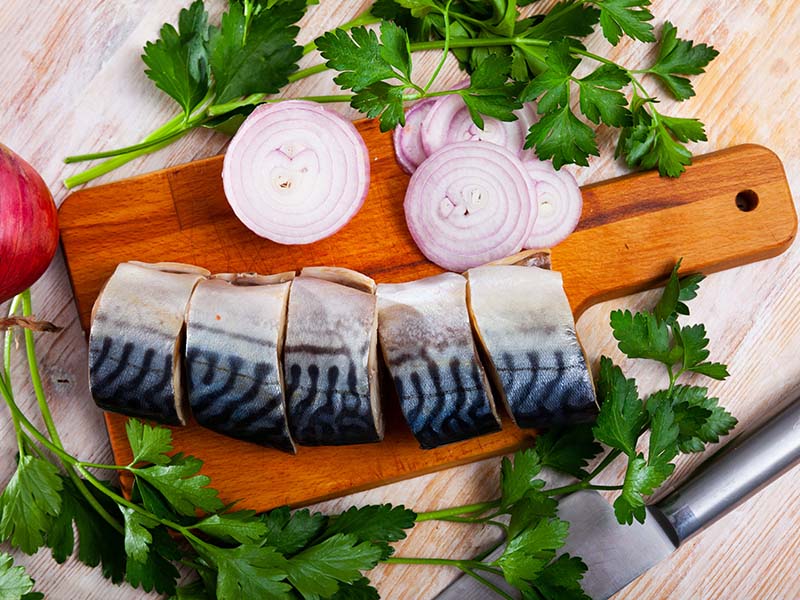 You may not know it, but some manufacturers of fake crab also use mackerel as the main ingredient. Mackerel has a firm texture, delicious flavor, and intense sea flavor, making it a perfect substitute for imitation crab.
Mackerel is a good vitamin B12, vitamin D, and protein source. It's also rich in omega-3 fatty acids and contains zero carbohydrates.
Consuming mackerel also helps you reduce the risk of some diseases such as type 2 diabetes, anemia, age-related cognitive decline, etc.
Although mackerel is both nutritious and cheap, not all types of mackerel are good. King Mackerel and Spanish Mackerel are two types of mackerel that are quite high in mercury, so you should stay away from them. I recommend you to eat Atlantic Mackerel.
8. Hearts Of Palm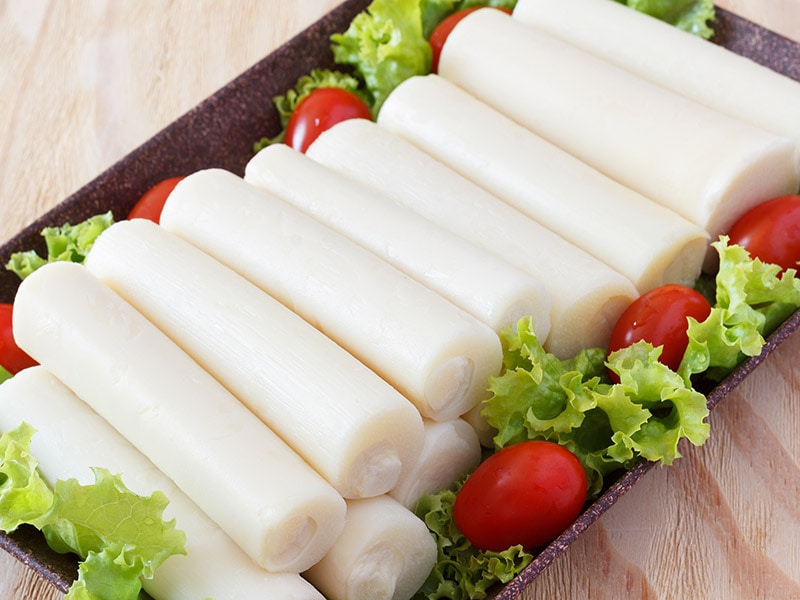 Hearts of palm are the inner core of the palm tree and have a mild flavor, similar to hearts of artichoke. They have a solid texture and are as crispy as imitation crab. Moreover, they contain only a small amount of carbs, which is extremely safe for a keto diet.
Hearts of palm is a wonderful option for maintaining a healthy lifestyle. They play an important role in repairing tissue damage thanks to the presence of potassium, magnesium, zinc, and many beneficial amino acids.
Yummy Keto Crab Dishes Remove Your Craving For Imitation Crab
Don't let imitation crab affect your keto diet. Here are some simple recipes without imitation crab. Moreover, these are also suitable for a keto-friendly diet. Let's take a look!
If you are craving appetizing crab cakes, you can not skip this recipe. These cakes are crispy on the outside but incredibly soft and fatty on the inside. What's more, they only contain a few crabs and are perfect for the keto diet.
The taste of these keto crab cakes will make you satisfied.
Keto crab dip is one of the most keto-friendly dips made from crab meat. With just a few simple ingredients like cream cheese, Old Bay seasoning, salt, etc, you've got a great dip. If you're planning a party, add it right to your menu.
Instead of enjoying crab rangoons at a Chinese restaurant, now you can make them at home with a few simple steps. The filling is from real crab meat, and the covering is a layer of dough that makes them crispy but still leaves a delicious greasy taste.
It only takes you 5 minutes to get this keto crab salad plate. This salad is a blend of crab meat and some common spices that appear in your kitchen. If you are looking for a quick yet nutritious snack, this dish is an ideal option for you.
FAQs
The above information has partly answered some of your questions about fake crabs. Right? Below are some of the most common questions you may be interested in. Don't skip it.
Don't Let Imitation Crab Confuse You Any More
Although imitation crab is no longer the ideal option for your ketogenic diet anymore, it's not a big problem for you right now. Right? I hope some of the alternatives and recipes I have introduced to you will be useful for your cooking.
Let's share this useful knowledge with those around you so that they can have a reasonable diet with this product. Please share your thoughts in the comment box. I always appreciate your comments. Thank you very much!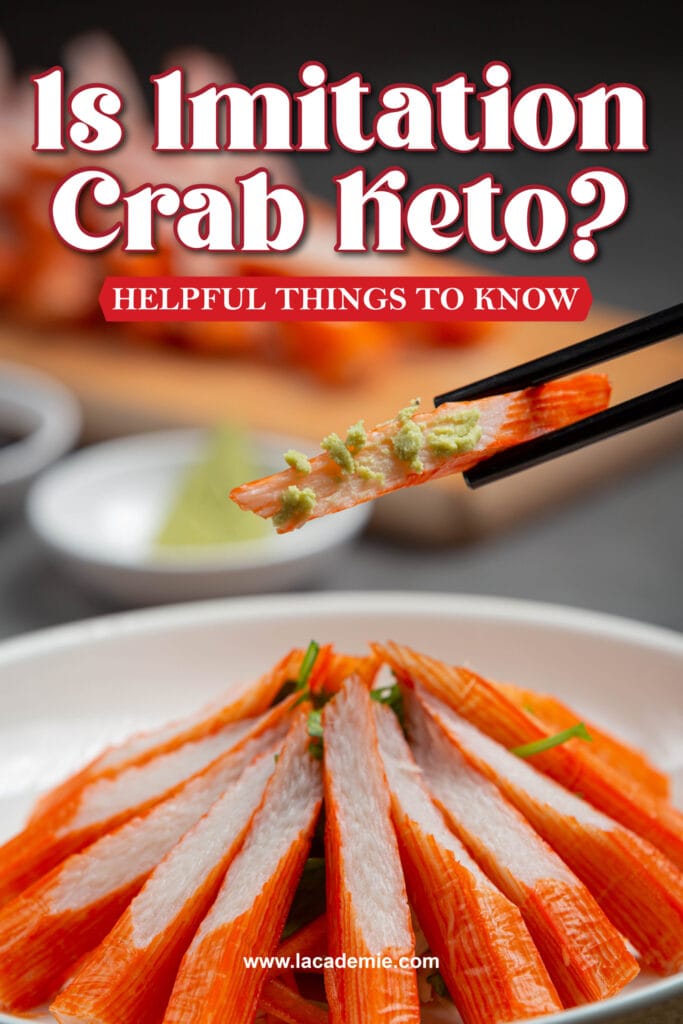 References
Nutrition Advance. 2022. Crab Meat: A Guide To Its Nutrition Facts and Health Effects.
The Nutrition Source. 2022. Salt and Sodium.