The question "Is imitation crab gluten-free?" is always a hot topic because the diet without gluten is getting more and more attention. How about you? Have you been satisfied with the answer to this question?
Don't skip this post. You will know whether or not imitation crab is exactly gluten-free, and the nutritional values of this product, which you can use to substitute for this food if it's unsuitable for a zero-gluten diet.
If you are struggling to find the answers to the above questions, stay tuned and keep on reading this post for more explanations!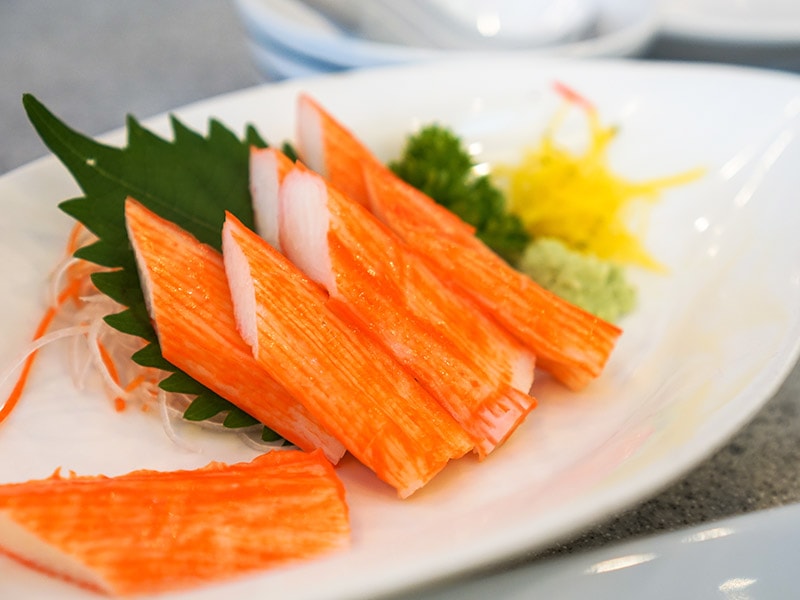 All You Need To Know About Imitation Crab
Imitation crab only appeared on the market in the 1970s. However, what makes it become one of the most popular packaged products all over the world? This is the truth about imitation crab.
Do You Understand Imitation Crab Correctly?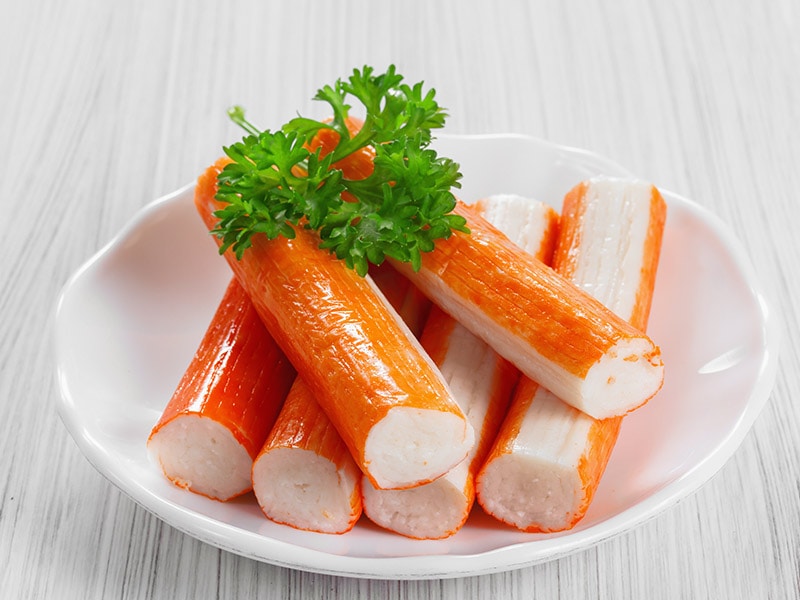 You choose this item to serve your meals because it's convenient and cheaper than real crab. Have you ever wondered what imitation crab product is?
Imitation crab is a product of minced fish, also known as "surimi". The edible types of fish commonly used for imitation crab are barracuda, cod, etc. So if you are still unsure about whether imitation crab is vegan food, the answer is no. 
However, manufacturers won't use the whole fish for processing. They only make use of the flesh of the fish and remove fats as well as unnecessary parts.
They will then grind the fish into a paste and add some other additives and artificial flavorings to make its texture and taste as close to genuine crab meat as possible.
Keep reading to discover more about the ingredients included in imitation crab!
What Does Imitation Crab Consist Of?
You must have a more comprehensive view of imitation crab. I will provide you with more details about what imitation crab is made of to clear all your questions about the ingredients of this product. Here's the deal!
Is imitation crab suitable for keto diets? In fact, besides fish, some major ingredients that play an important role in creating this convenient product include wheat starch, sugar, water, salt, vegetable oil, egg whites, etc. So basically, it is not a keto ingredient. 
If you wonder whether it's possible to freeze imitation crab, the short answer is yes (although it may depend on other circumstances). That's because manufacturers sometimes use cornstarch or potato starch instead of wheat starch, making it firmer and more freezable.
These ingredients have partly formed the texture and taste of imitation crab. However, to make it more similar to real things, other additives, such as artificial flavorings and preservatives, are indispensable.
Some types to mention are gums, red colorants, and glutamates. Although they are potential risks causing some health problems, imitation crab's texture and flavor cannot resemble true crab without them.
What is really inside imitation crab meat?
Nutritional Value Of Imitation Crab
Although imitation crab is low in cost, it contains a considerable amount of nutrients. If you want to take advantage of imitation crab in family meals, you should consider its nutritional value. Let's take a look!
Imitation crab is mainly made from the flesh of fish and doesn't include fat. Therefore, it's high in protein and low in fat, which makes it a low-calorie food.(1)
Moreover, imitation crab also provides a variety of vitamins and minerals such as vitamin B6, vitamin B12, selenium, iron, phosphorus, etc. They are beneficial for your health. However, if compared with real crab, these contents are still a little bit less.
However, imitation crab does not only contain beneficial nutrients. The amount of sugar and additives added during the processing of this product is the biggest limitation in terms of nutritional values for imitation crab.
Does Imitation Crab Fit Into A Gluten-Free Diet?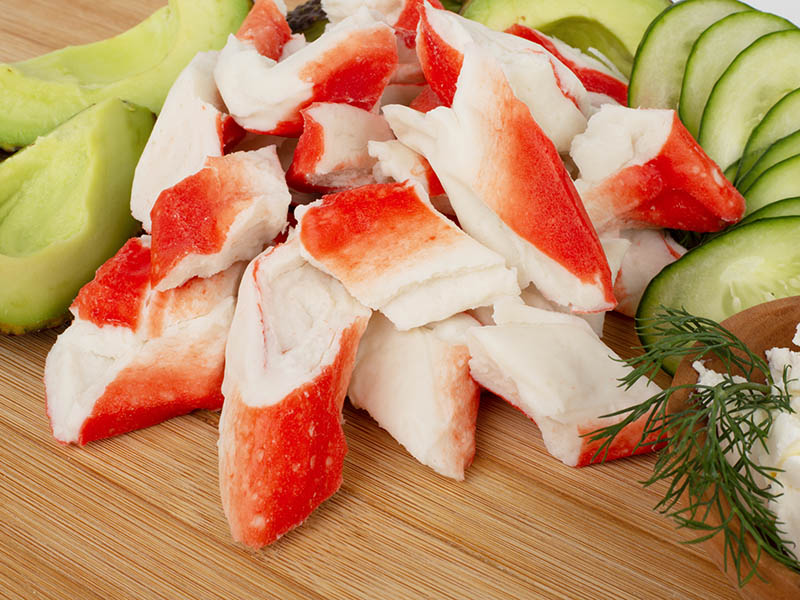 Imitation crab is used as an ingredient in a lot of dishes such as sushi, salads, etc. However, is this product suitable for people with a zero-gluten diet? You will get the right answer right now.
Yes, most imitation crab brands are exactly unsafe for a gluten-free diet. One of the most important ingredients in making this item is wheat starch which is considered a taboo ingredient for those who want to go on a diet containing no gluten.
However, some brands change the ingredients and make sure that there is no cross-contamination during the processing of imitation crab to make it easier to use. Their products are also certified gluten-free.
If you use imitation crab as an ingredient to cook at home, it's best to check the ingredient labels before using it. However, it's difficult to make sure that your imitation crab-containing dishes are gluten or not. Let's check carefully if you want to eat them.
Is Imitation Crab A Healthy Option For You?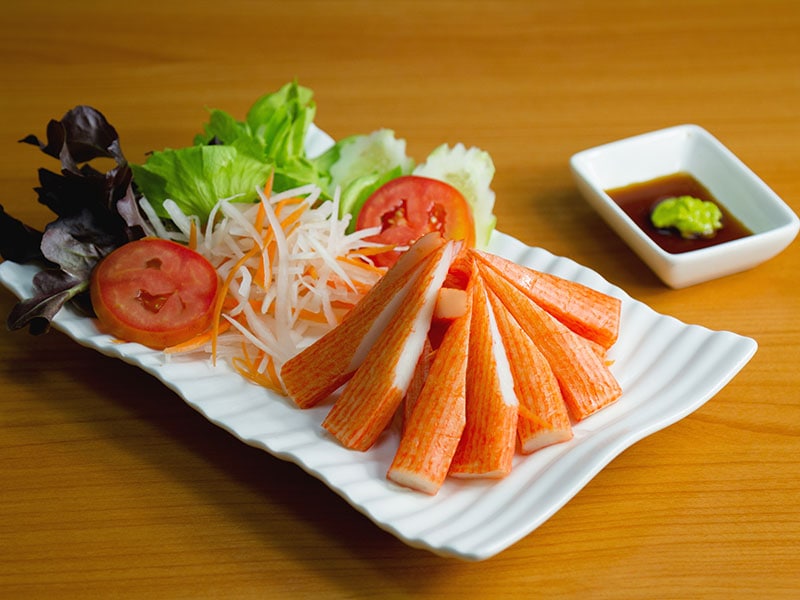 Imitation crab is a versatile product that is suitable for making a lot of dishes. Because it also includes a certain amount of nutrients, you are also quite secure when using this convenient product. However, is it as safe as you think it is? Check it out!
With the advantage of being low in calories and fat, imitation crab is a great choice if you are on a diet. Moreover, these features also help you protect your health from chronic diseases such as heart disease.
However, this product also causes some health problems. A 100 grams serving of imitation crab contains up to 529 grams of sodium. If you continue to maintain a high-sodium diet for a long time, you will have a high risk of kidney disease, high blood pressure, etc.
Some other additives and artificial flavorings contained in imitation crab also have a potential risk of causing some allergies, including shellfish allergy.
Unexpected Products Often Made From Imitation Crab
Below are some common dishes that can be made with imitation crab. If you don't want to eat gluten-containing foods, let's consider avoiding them.
California Rolls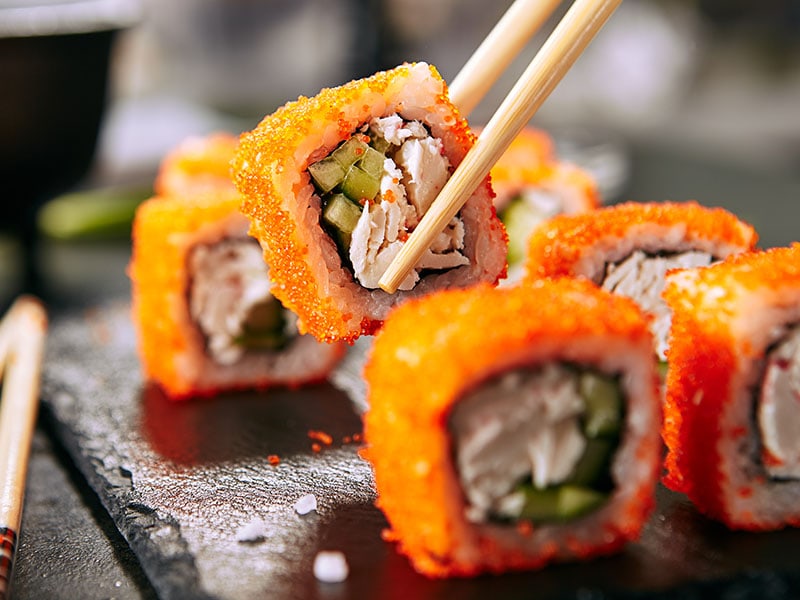 California Roll is one of the most popular sushi styles in America. At the same time, it's also an inspiration for sushi chefs to research and develop new sushi recipes. Imitation crab is popularly used as the main ingredient of this sushi.
Crab Cakes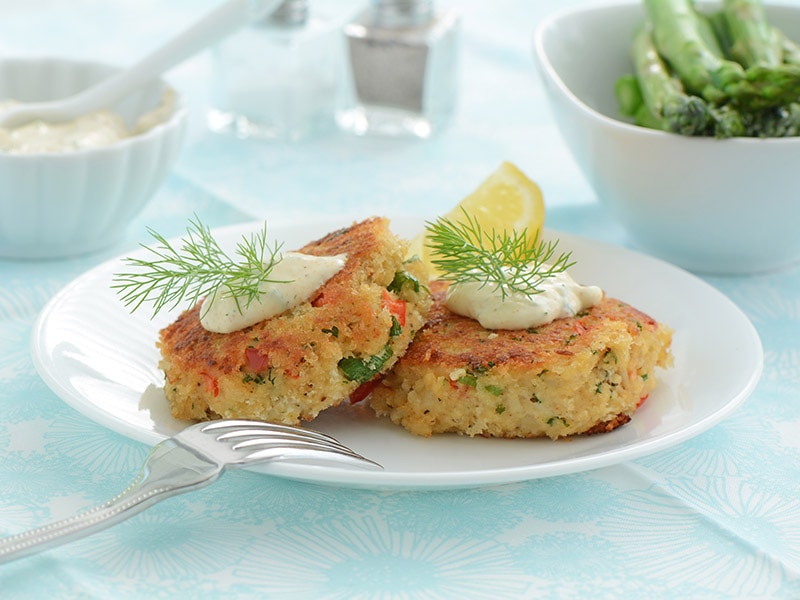 These Crab Cakes, crispy on the outside and delicious on the inside, are always a wonderful option for desserts. People have used imitation crab instead of real crab to reduce costs while preserving the taste of this kind of cake. So, watch out!
Don't skip this video if you want to enjoy the tasty imitation crab cakes.
Crab Salad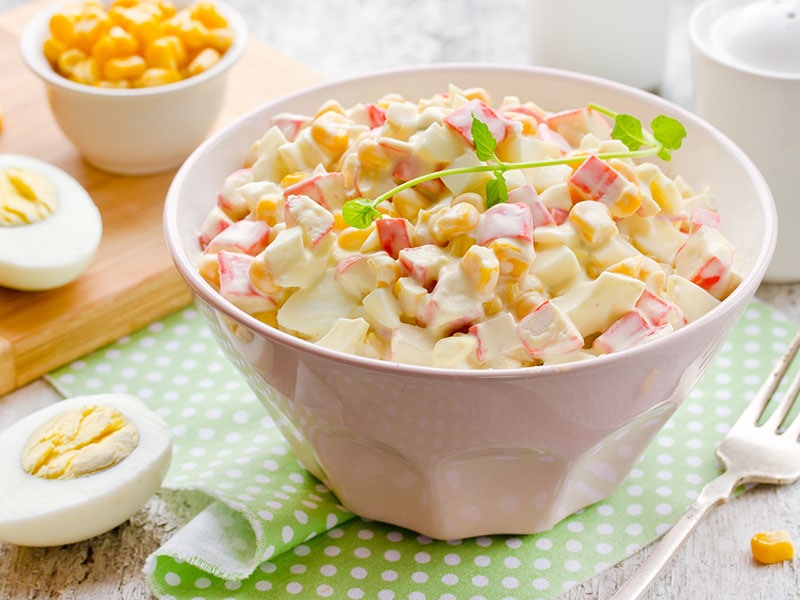 Imitation Crab Salad is a wonderful alternative to seafood salads. It's a perfect mixture of imitation crab meat, celery, mayonnaise, and some other ingredients. This dish is very popular because it's both delicious and cheap.
Chowders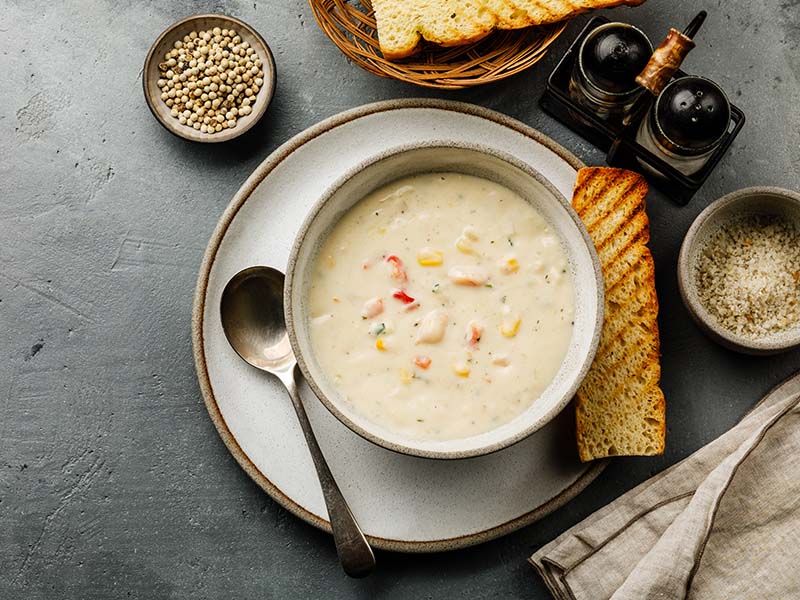 You may not know it but imitation crab is used to cook chowder. Instead of using real crab meat as usual, you can use this artificial product as a good substitute to prepare the dish. Imitation crab will bring you a delicious bowl of hot chowder.
Casseroles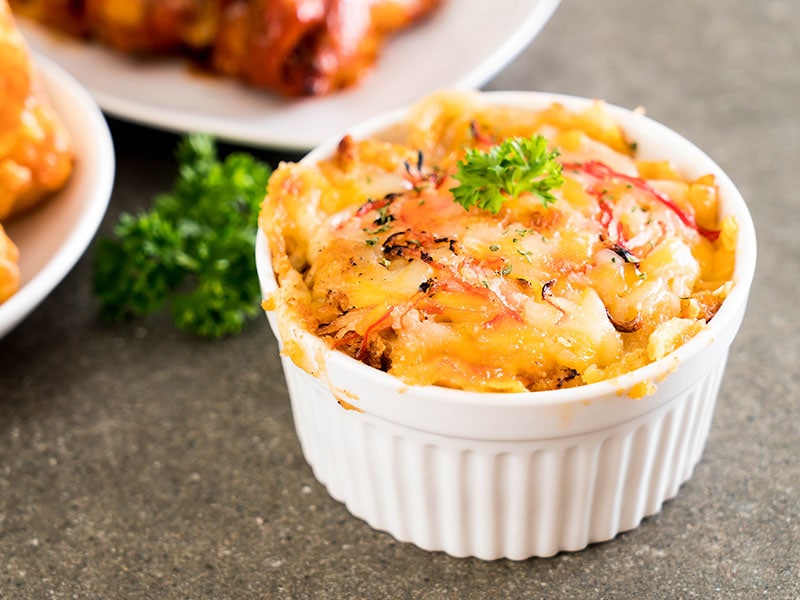 Casseroles can be cooked with imitation or true crabs. It's hard for you to differentiate them, so be careful with casseroles if you don't want to eat food that contains gluten.
Healthier Alternatives For A Gluten-Free Diet
If imitation crab is your beloved packaged product, it isn't suitable for you anymore. Don't worry! I will help you find some healthy alternatives for this product. Don't skip this section!
Natural Alternatives
Here are some natural substitutes for imitation crab you can consider to refresh your daily menu:
1. Lion's Mane Mushrooms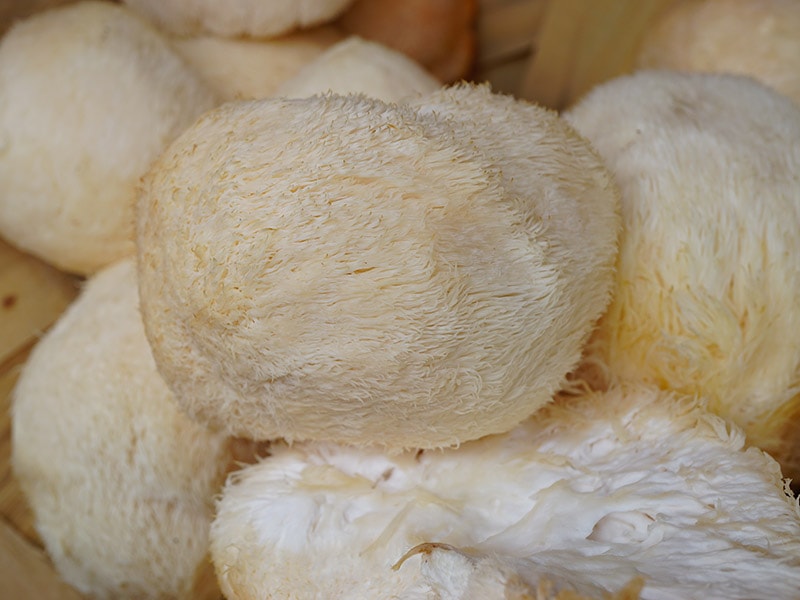 Lion's Mane Mushroom is a large mushroom resembling a lion's mane that is widely used in both cuisine and medicine in some Asian countries such as Japan, Korea, China, etc.
This mushroom is also especially good for health, helping to reduce stress, and anxiety and bringing many benefits to the brain and heart, reducing the risk of some diseases such as heart disease, etc.
Their flavor is also described as close to seafood, so don't miss this kind of mushroom if you are looking for an ideal substitute for imitation crab.
Discover Lion's Mane Mushrooms. Is it really a good choice for imitation crab replacement?
2. Young Jackfruits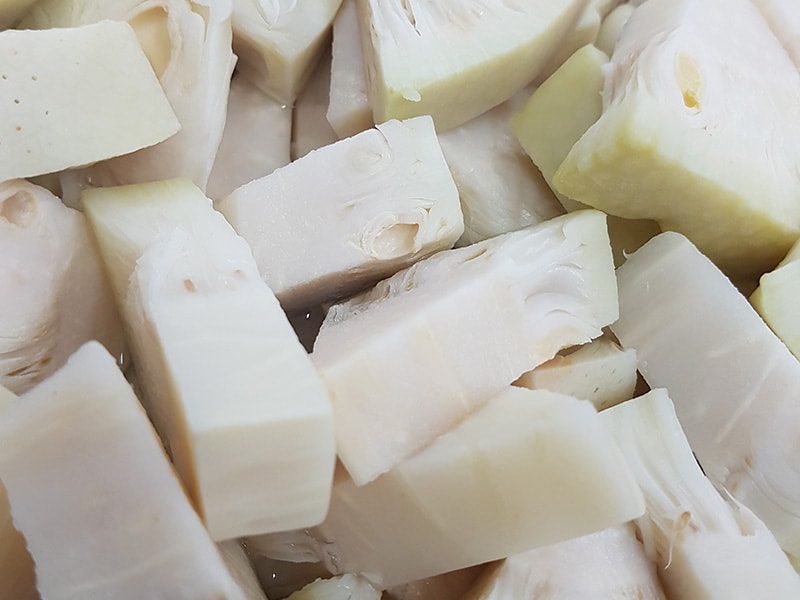 Young jackfruit is an ideal substitute for imitation crab meat because of its tough and firm properties. Young jackfruit is also popularly used because it's easy to use. You can use them in place of imitation crab to process some dishes like salads, dips, etc.
Moreover, this tropical fruit is also rich in vitamins and minerals, and several nutrients that help reduce the risk of some health problems such as high blood pressure, ulcer, skin problems, etc.
3. Artichoke Hearts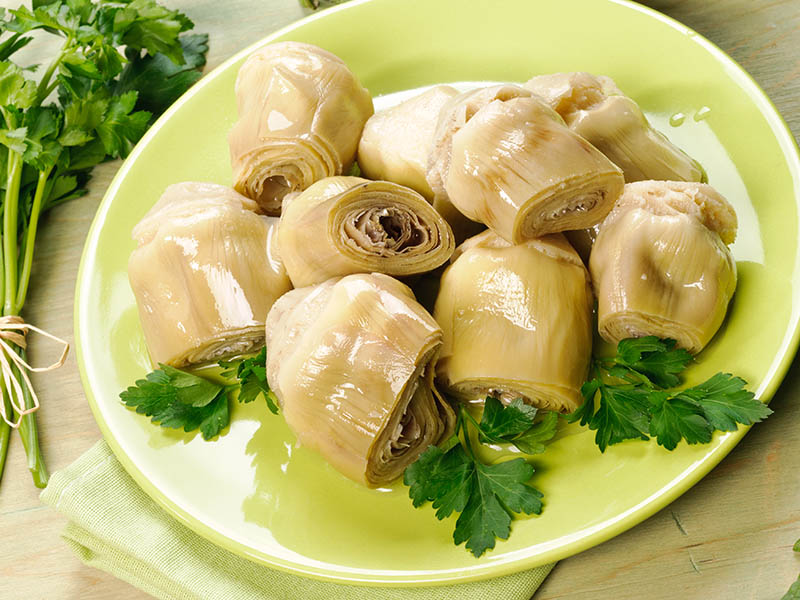 Artichoke hearts are a low-calorie and fat option and incredibly rich in nutrients. Similar to young jackfruit and Lion's Mane Mushroom, its texture is as firm as imitation crab meat. So, you don't need to hesitate to use this item to replace imitation crab
You can apply them to many dishes like you usually do with imitation crab meat such as crab cakes, sushi, etc.
Commercial Products
You may prefer natural products over commercial ones, but don't skip the following suggestions. They are really the ideal options for replacing imitation crab. Add them to your meals.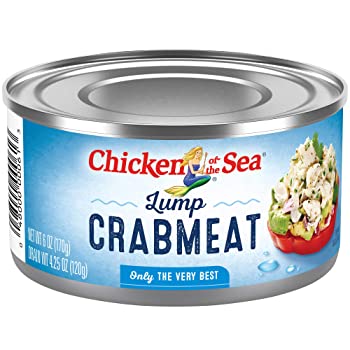 As I mentioned before, no matter how convenient fake crab is, its nutritional value is not inferior to real crab, right? Sure enough, this product is canned with all-natural crabs. They are rich in protein and don't contain any other additives.
They are selected by the large unbroken muscles of crab meat. Its sweet, clean features, together with firm texture make it a top choice to replace imitation crab for a gluten-free diet.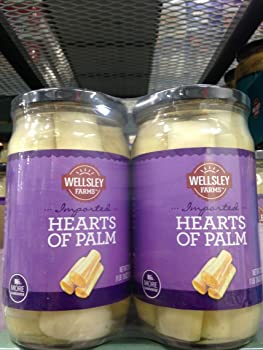 The texture of the hearts of the palm is solid and crunchy, not inferior to imitation crab. They contain a small number of calories, rich in nutrients that are good for health.(2)
Moreover, their usage is also extremely diverse. You can use them to make salads or chowders similar to imitation crab.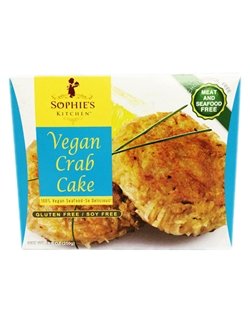 If you are craving crab cakes but are concerned that they are made from imitation crab and contain gluten, you don't need to worry anymore because this product is a great alternative you can try.
These cakes are all made from plants. Sure enough, it's also safe for you if you practice a gluten-free diet.
It's a wonderful combination of many different botanicals, packed full of nutrients while still full of cab flavor.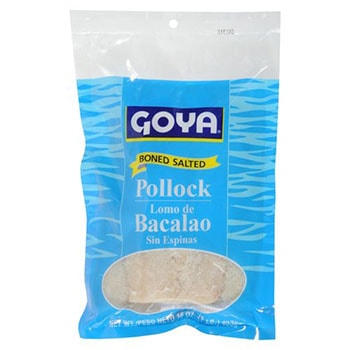 Like some popular imitation crab brands, this product is made from pollock, but unlike imitation crab, it doesn't contain any other additives or artificial flavorings.
Pollock is more beneficial than imitation crab because it boasts a lot of the nutrients that the body needs to function properly.
In particular, this delicious seafood is the perfect accompaniment for any occasion with its natural seafood flavor.
Ideal Gluten-Free Imitation Crab Brands For You To Try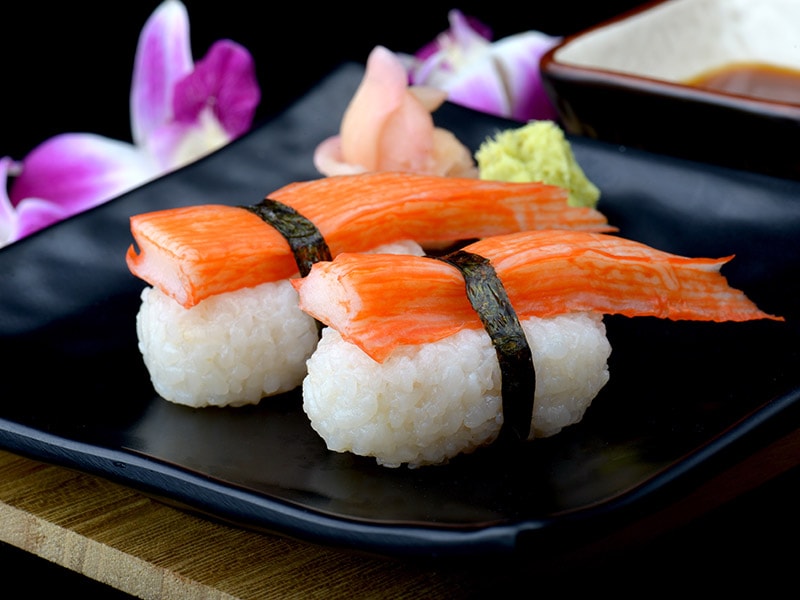 If you are on a diet without gluten, you may be very interested in discovering if there are any gluten-free imitation crab products or not. Don't skip this part because it's really useful for you.
A product is considered safe for you if it is certified gluten-free and labeled so on the package. A brand that guarantees both the above conditions that I can confidently recommend to you is Trans-Ocean Brand.
This brand makes sure that all of its products are made from a dedicated gluten-free facility. So, you don't need to worry that there is cross-contamination during the processing of imitation crab.
Some of the most common products from this brand you can consider include Crab Classic Chunk, Crab Classic Leg, Crab Supreme, Crab Classic Flake, etc.
Besides Trans-Ocean, many brands claim their products contain no gluten. However, their products are not yet certified gluten-free. So if you are not too sensitive to gluten, you can give it a try.
Some of the brands that can be mentioned are Classic Creation From Walmart, Kanimi Seafarer Treasures, Krogers, etc.
Easy Yet Tasty Recipes With Imitation Crab
Imitation crab is very easy to use, and its applications are also very diverse. If you do not know if it is safe to eat imitation crab raw, rest assured because it is cooked before packing. 
But if you are looking for a dish with imitation crab, below are some interesting suggestions you shouldn't miss.
Buffalo Crab Dip is an extremely simple baking dip recipe. You just mix all the ingredients that you have prepared, then cover them with a layer of cheese and bring this mixture to the grill. The taste of this dish will be better when you enjoy it with tortilla chips, crackers, etc.
Buffalo Crab Dip is a good choice for refreshing your taste!
Seafood Enchiladas With Imitation Crab can be viewed as a stir-fry because you just need to add imitation crab with necessary ingredients and stir-fry them. The delicious taste of imitation crab mixed with Enchiladas sauce will bring you a yummy dish.
This recipe is a bit more complicated than the ones I shared with you, but don't put it off because its taste is really good. With the blend of macaroni, cheese, sauce, and imitation crab, this dish will make you want more.
Kani Salad is a crab salad made from imitation crab famous in Japan. This is also a simple recipe because you just need to prepare a few ingredients but the result will amaze you. A crispy and delicious salad is not inferior to what you eat at a restaurant.
Enjoy Kani Salad to know the reasons why it's popular in Japan.
FAQs
Don't miss the following information because you can have completely the same questions as others. Check this out!
Let's Enjoy Imitation Crab Selectively
How do you feel about imitation crab after walking through this article? Imitation crab is unsafe for you if you are gluten-free. However, with my sharings about some healthier alternatives you can consider, I think you will enjoy this packaged product better.
If the above information is useful for you, don't hesitate to write your comments in the comment section. I'd be even happier if you like this post and share it with others. Thank you and have a great day!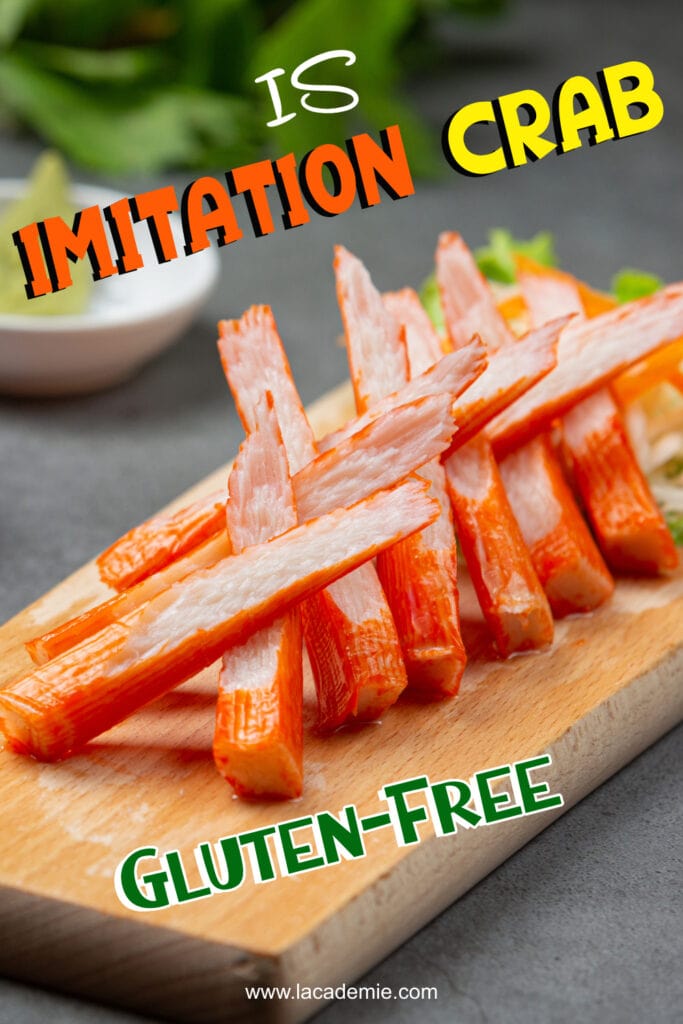 References
Nutritionvalue.org. 2022. Imitation crab meat by CLASSIC CREATIONS nutrition facts and analysis.
Healthline. 2022. Heart of Palm: Nutrition, Benefits, and Uses.