Perhaps, at your local market, you have had the rare opportunity of getting fresh crab meat for an exceptional deal, and now you are wondering whether you can freeze that fresh crab meat to save some for later.
Indeed, crab is a popular ingredient to make Cajun-originated accompaniments or numerous dishes, but how frustrating it is when you can't have any fresh crab meat. Despite being a much more sensitive type of food, it is still possible and comparatively easy to freeze them.
I guess you have put a lot of dishes in the freezer already, but since that type of seafood is rather costly and consider sensitive, you are wondering if the freezer would destroy all. So, read this article, and you will be surprised how easy it is to freeze crab meat without losing much of its terrific taste.
Furthermore, I am going to tell you how to defrost the crab later correctly. Hence no matter if you plan to cook a delicious fish soup or crab cake late, I am telling you how you will be successful.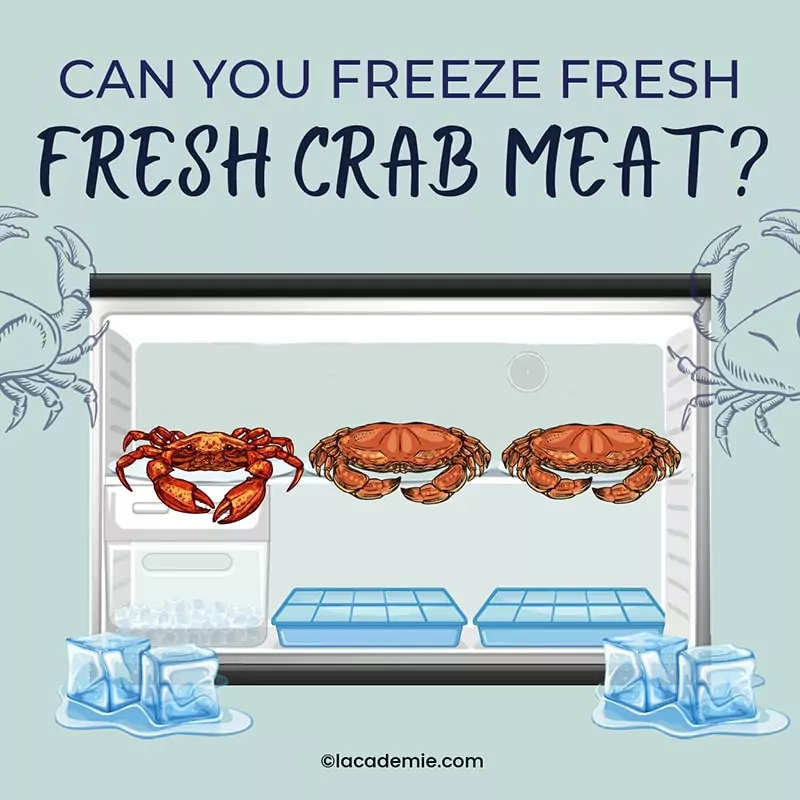 Benefits Of Freezing Crab Meat
One of the strongest reasons many persons recommend freezing crab meat is that it will become quickly spoiled. In fact, crabs do not last long at room temperature, and as they are often difficult to get, people buy them in advance.
In contrast to the fridge, the freezer is more lightly to keep a sense of freshness, and you are able to store the meat for an extended period of time. Nevertheless, please keep in mind that once you have already thawed out your meat, you should never place it in the freezer again due to hygenic and health reasons.
Will Freezing Crab Meat Damage Its Quality?
Of course, I must admit that there is nothing better than eating the fresh crabs immediately as freezing will always have a negative impact on the quality of the meat. Being frozen, crab meat may suffer from a huge loss of its flavor, while the texture may also deform, becoming soft and less appealing.
That's why some people consider using best-quality canned crab meat instead of frozen ones. However, with the below steps and the fact that you are freezing only fresh meat or fresh crabs, you can partially offset these negative effects.
For example, if you do not use a sealable freezer bag, the crab may be attracting moisture, which will soften its texture.
Also, pay attention to not place any other items nearby later, as other objects that are not yet frozen may partially defreeze the crab, causing it to freeze again with even more moisture created. For these reasons, it is very crucial that you precisely follow the steps from above.
What Is The Best Way To Defrost Crab Meat?
Freezing a crab was just half of the art. It is equally challenging to correctly take the crab out from the freezer and prepare it for the final cooking.
However, reheating them before using it also requires some basic rules to not compromise their meaty texture, particularly ways to reheat crab legs as this part does not have too much meat.
In general, crab meat does not like sudden temperature changes. This should make it pretty clear that you need to start the defrosting process quite some time ahead of the cooking, and of course, do not use the microwave for defrosting.
The best way is to take the crab out the evening before you want to use it and place it in a bowl full of water into your fridge. By the following day, your crab is fully defrosted and ready for further processing.
Alternatively, if you need to speed up the process a little, you can place the frozen crab into a blow of cold water and keep it like this for around two hours at least, thereby replacing the water every 30 minutes to ensure the meat will adequately thaw.
For a fulfilling meal, you can also make other dishes paired with crab, especially crab legs. They could be soup, veggies, bread, etc.
Should I Freeze Live Crabs?
As the topic of cooking and freezing live seafood is often discussed among renowned chefs, it is essential to mention this here. The answer is easy and short, and there is no circumstance where freezing live crabs is advised.
This is based on two reasons, food safety, and ethics. Crabs are able to survive cold temperatures in the natural environment, and however, as there is a lack of oxygen in the freezer, they will die after a couple of hours.
During this process, unwanted bacterias will start growing, making the crabs unsafe for further processing. In addition, this slow process of dying in the absence of oxygen is strong torture for the animal and hence a very cruel way of treating them.
Freezing Cooked Crab
Out of the reasons from above, you should ideally always cook the crab before freezing it to perverse the fantastic taste and protect your health.
Basically, you can choose from two different methods where you either freeze the entire crabs with all its shells, or you already extract the crab meat only. Which method you choose obviously depends on how much space you have in your freezer as well as the final dish you want to cook in the future.
Method 1: Freezing Entire Crabs
This method will be useful if you plan to cook soup later as the shell will make the water sweeter. Moreover, it is the best method to keep the meat in the freezer for a longer time.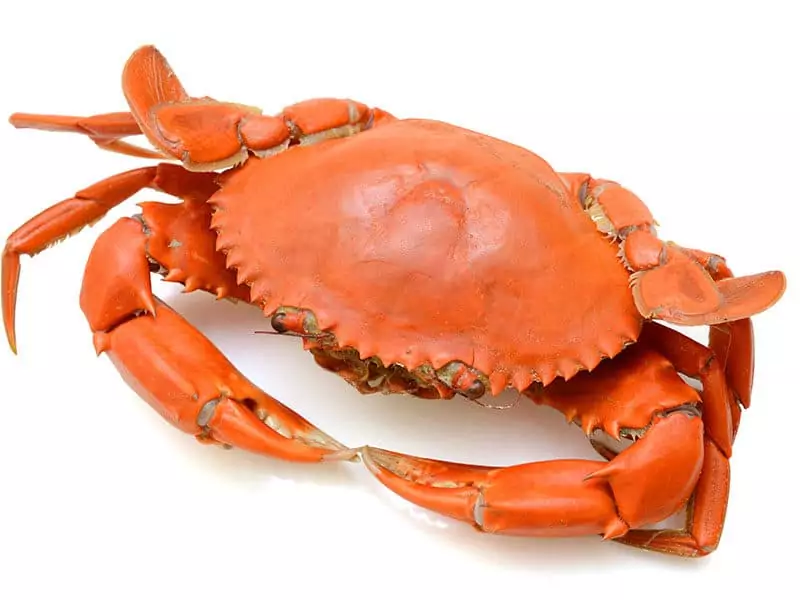 What You Will Need:
Boiling pot
Vacuum sealing freezer bags
Self-sticking labels
Paper towels
Step 1: Boiling
The most important step in this method is actually the first one where you will cook the crab. Place the crabs into a pot and boil it for around 20 minutes, eliminating all potential bacteria sitting on the shells or the meat.
Step 2: Submerge
Once the boiling time is over, immediately take the crabs out and submerge them in ice-cold water. This will ensure that the crabs' temperature cannot fall to a range where bacteria can grow again.
Step 3: Wrapping
To avoid that, the crab shells' sharp end can destroy the freezer bag individually, warp each crab with some paper towels.
Step 4: Sealing
Suppose you have placed the wrapped crabs into the vacuum-sealable bag. Let me give you one handy piece of advice, and divide the crabs in a way you will later need them. For example, if you always need only two crabs, then use one bag for two crabs each at they will later stick together.
In case you do not have a vacuum-sealable bag, you can use normal freeze bags, tie them at the top and try to press out as much air as possible. If you plan to freeze crabs often, I recommend you should buy a sealable bag as they will prevent your freezer from getting a fish market-like smell.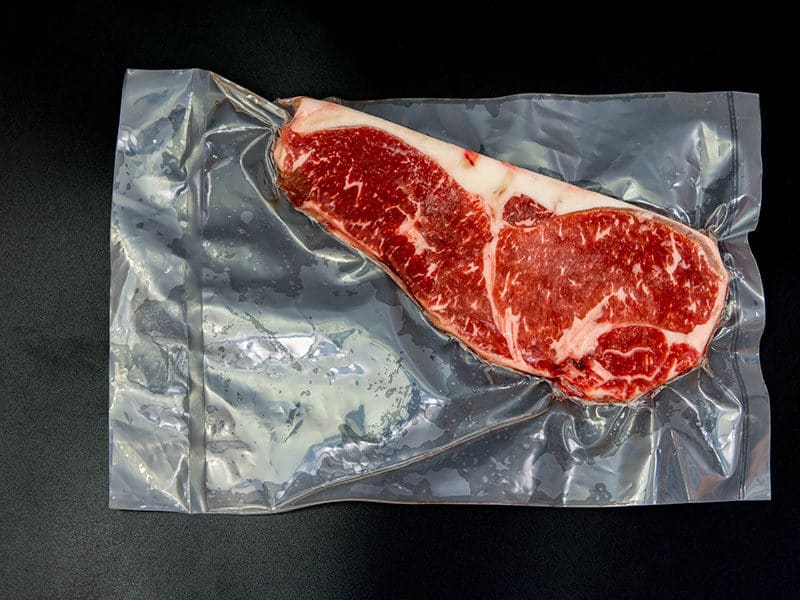 Step 5: Labelling
I guess you have a lot of things in your freezer, and after a while, you may forget the content of each bag and the date you placed it there for the first time.
Therefore, get some self-sticking labels, write down the date of today, what type of crabs, and how many crabs inside the bag. When the day comes, and you want to use them, they will find this way.
Method 2: Freezing Crab Meat Only Without The Shell
In the event you have only bought crab meat without the shell, or you need to save space in your freezer, you can freeze only the meat.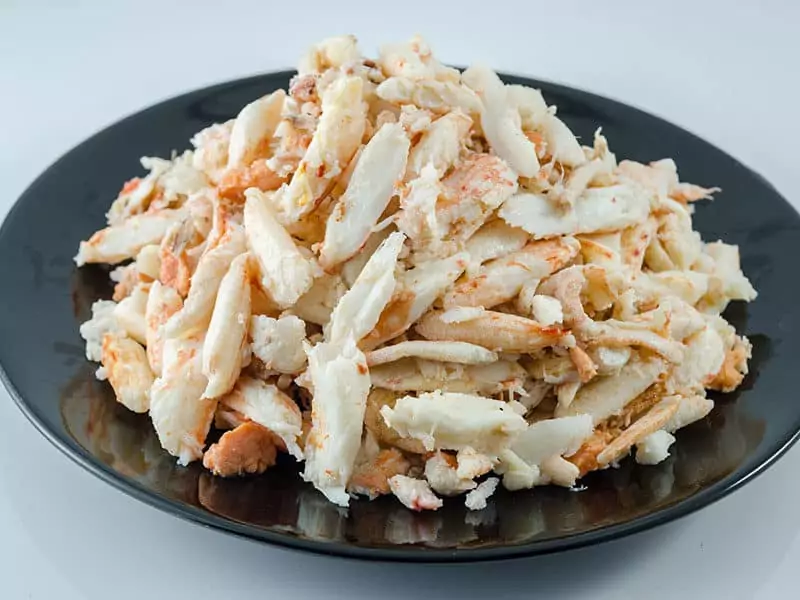 What You Will Need:
Vacuum sealable freezer bags
Aluminum or plastic foil
Self-sticking label
Step 1: Get Started Immediately
Normally, the shells protect the meat from going bad, which means that the meat will rot even quicker without this protection. Hence, you need to start the freezing process immediately after buying the meat.
Step 2: Sealing And Protecting
Take the meat and wrap it with extra plastic or aluminum foil to protect it from freezer burn. Then, place it into the vacuum-sealable freezer bags if you have one. Else, use a normal freezer bag and tie them at the top while trying to squeeze out as much air as possible.
Step 3: Labelling
To help you later finding the crab meat when you need it, it is best to label each bag separately. Using a sticking label, write today's date on it as well as the approximate amount of crab meat. As fresh meat without the shells is more sensitive than an entire crab, you should try to consume the meat within 3 to 6 months.
Tips For Freezing Crab Meat
To have the best result in freezing crab meat, make use of three valuable tips below:
You have the lowest loss in quality if the crab is already part of the meal. For instance, freeze it as fish cake or soup, and you will retain most of its quality and taste.
Keep the shell if you can because it acts as a protective layer to the meat. So, even if you do not plan to cook the crab as a whole later, keep the shell for freezing.
Listen to a chef and get some insider advice on how to freeze fresh crab.
See more in this video:
FAQs Regarding Freezing Crab Meat
There are a few frequent questions that people have asked when freezing fresh crab meat. Maybe they will help you should you be confused with some steps.
Expectation Vs. Reality
Freezing is always a little bit of a risky action, especially with high-quality meat or seafood. The methods written above are based on physical facts, and recommendations from restaurant chefs and hence are very reliable in everyday uses.
However, as everyone's equipment differs, it can, for example, take a longer time for the crab meat to freeze in your freezer completely, and therefore make the meat to be more humid afterward.
If you have carefully followed all steps and still not satisfied, I suggested you make sure you have a little more rooms in your freezer the next time. Nonetheless, I am curious how it did work out for you, and please do not hesitate to leave me and other readers' comments below. Good luck!