Trying all kinds of fish to eat in various delicacies every day benefits you and your loved ones. Therefore, knowing more about the healthy, and tasty used ingredients is necessary, especially for ones who wish to have a more nutritious diet.
Fish may be an all-too-familiar ingredient for you. They are easy to prepare, delicious, and nutrient-dense. This post not only shows you their features but also suggests you the ideal options to pair with these fish. Interesting, right?
Take a look at these varieties of fish right now!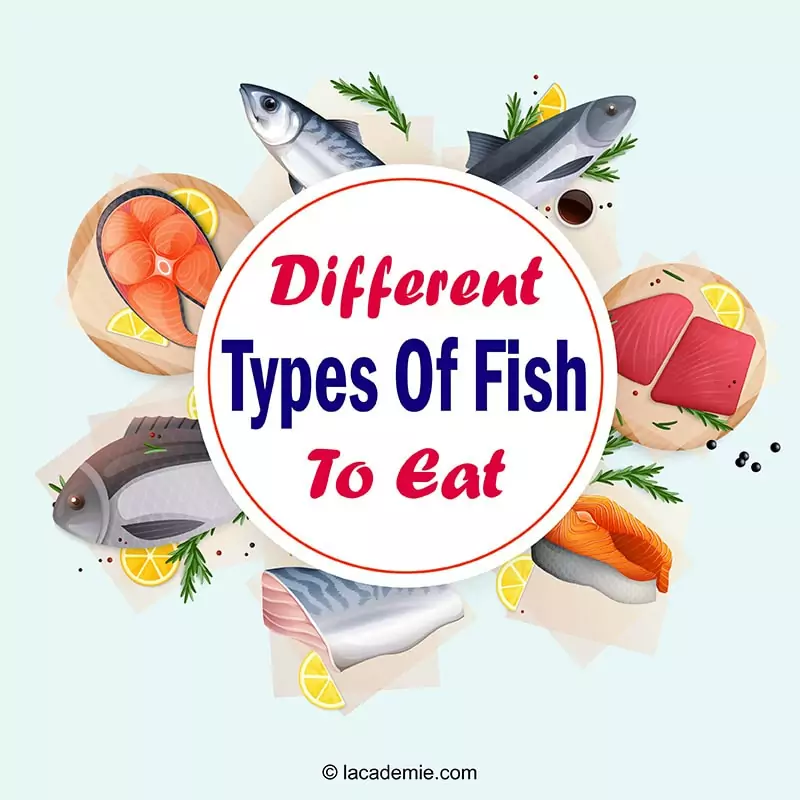 14 Saltwater Fish
You must have used most of these fish already because they are very popular. However, maybe you still don't understand them well. Don't skip this part, as it will expand your knowledge.
Types Of Fish
Texture
Flavor
Used For
Expensive?
Mahi- Mahi
Firm
Moist
Sweet
Baking
Grilling
Broiling
Frying
Yes
Sea Bass
Moist
Tender
Flaky
Mild
Subtle sweet
Buttery
Grilling
Pan-frying
Pan-searing
Yes
Mackerel
Strong
Soft
Oily
Sweet
Fishy
Baking
Barbecuing
Pan-searing
Frying
No
Hake
Soft
Moist
Slightly sweet
Baking
Grilling
Poaching
Soups
Stews
No
Swordfish
Firm
Dense
Oily
Meaty
Mild
Grilling
Searing
Cubing
Yes
Haddock
Tender
Fragile
Fishy
Mild sweet
Frying
Baking
Breading
Roasting
Yes
Red Snapper
Flaky
Firm
Slightly sweet
Grilling
Frying
Baking
Steaming
Yes
Alaska pollock
Flaky
Slightly coarse
Mild
Delicate
Deep-frying
Baking
Sauteing
No
Sea Bream
Meaty
Delicate
Roasting
Steaming
Grilling
Yes
Cod
Firm
Dense
Mild
Sweet
Frying
Baking
Yes
Yellowtail
Firm
Mild
Sweet
Buttery
Roasting
Baking
Grilling
Sushi
Yes
Anchovies
Firm
Salty
Umami-rich
Dips
Rubs
Dressings
Sauces
Yes
Monkfish
Firm
Meaty
Mild
Slightly sweet
Baking
Grilling
Pan-frying
No
Tuna
Meaty
Firm
Tender
Oily
Mild
Grilling
Baking
Searing
Sushi
Sashimi
Depends on tuna variety or where you buy them
1. Mahi-Mahi (Dolphinfish)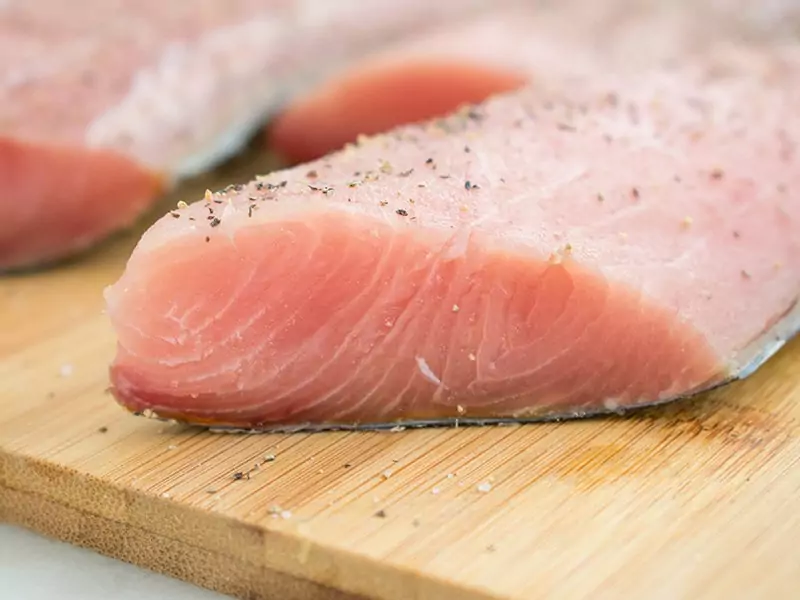 Let's start the list today with one of the staple parts of many island-themed meals, mahi-mahi, also known as Dolphinfish. The name "Mahi-Mahi" is taken from the word "strong-strong" in Hawaiian.
Mahi-mahi is not only popular in Hawaii but also in New Zealand, Australia, Southeast Asia, and the Caribbean. Mahi-mahi features a firm, moist, and white flesh with a sweet taste. These characteristics make this fish an excellent alternative to tuna or salmon.
Mahi-mahi is super lean and low in fat content and calories. Whether you use it for baking, grilling, broiling, or frying, this fish will satisfy you. You can also serve it with acidic marinades or warm spices to enhance your experience.
It's difficult for you to buy fresh ones, but you can choose frozen fish readily available in the market. This tropical fish is also very expensive due to the scarce supply.
Here are some tips for catching mahi-mahi.
2. Sea Bass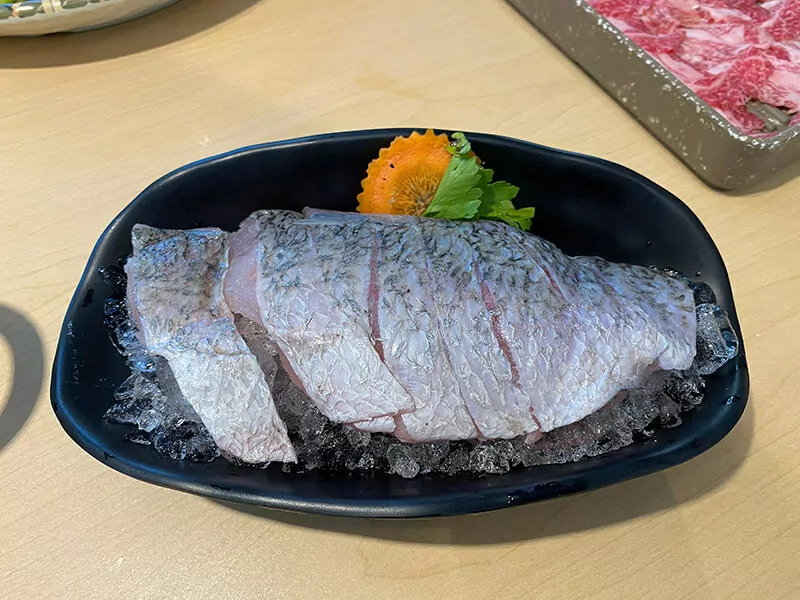 If you prefer high-quality restaurant dishes, sea bass is not a strange variety for you. Sea bass often appears in pan-seared dishes with olive oil and butter. However, its application is more versatile than you may think. You can utilize it in grilling and pan-frying as well.
There are wide varieties of sea bass on the market, such as black sea bass, Chilean sea bass, and European sea bass. However, most of them have a mild, delicate flavor with a subtle sweetness. They also have a moist, tender, flaky texture with a buttery flavor.
It's no surprise that this variety of fish costs relatively high due to the above strength, right? Furthermore, sea bass provides you with excellent sources of selenium, Omega-3 fatty acids, and vitamin B-6, which are good for your health.
The flavor pairings for this white fish are unlimited. You can freely make new twists every day with sea bass fish. It goes perfectly with side dishes (rice, steamed vegetables, potatoes), wine (sake, adry rose), and other seasonings like dill, lemon, and theme.
3. Mackerel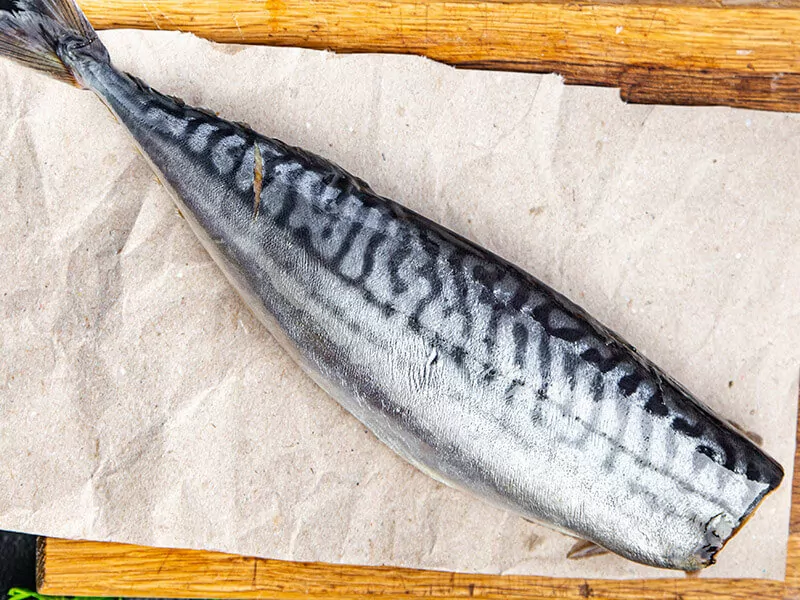 One of the cheapest seafood, mackerel is a popular fish found in temperate and tropical seas. Mackerel has a sweet taste with a strong and soft texture. Many people liken this type to tuna in terms of flavor.
An excellent source of antioxidants, minerals, and omega-3 fatty acids, this famous gray-colored food is also considered one of the healthiest fish on the market. Many people still shun this fish due to its fishy and oily properties.
You can use this inexpensive fish for baking, barbecuing, pan-searing, and even frying to treat your family. Pasta, sandwiches, green beans, or lemon dressings are also the best partners for this seafood.
4. Hake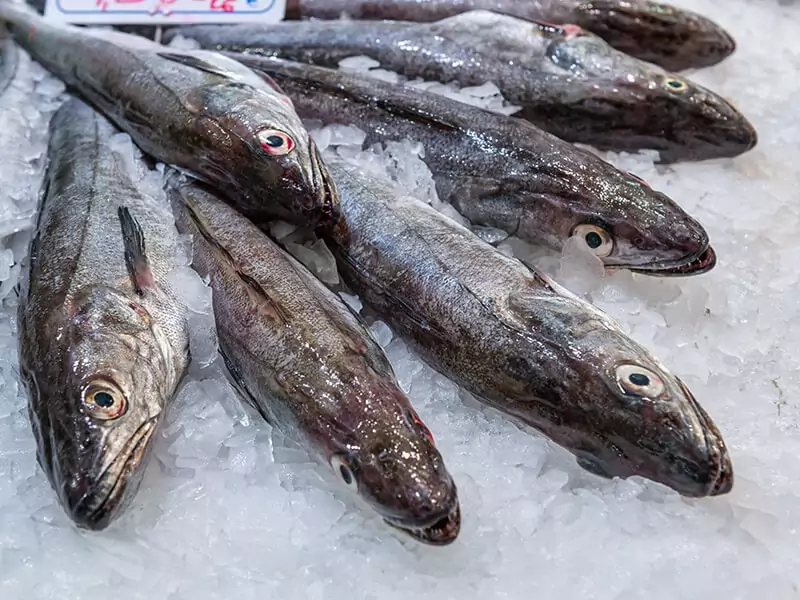 Hake is a popular seafood in Europe and the United States. They are lean white fish with a soft and moist texture. Moreover, they feature a slightly sweet taste similar to that of Atlantic cod.
However, hake has a lower price than cod, making it an ideal alternative to cod. This variety of fish is very versatile. You can utilize this fish for baked, grilled, poached, or used in soups and stews.
Although hake is inexpensive, it offers numerous health benefits thanks to its nutrients. Not only is it low in fats and calories, but hake is also a good supply of minerals and vitamins and a good source of protein.
5. Swordfish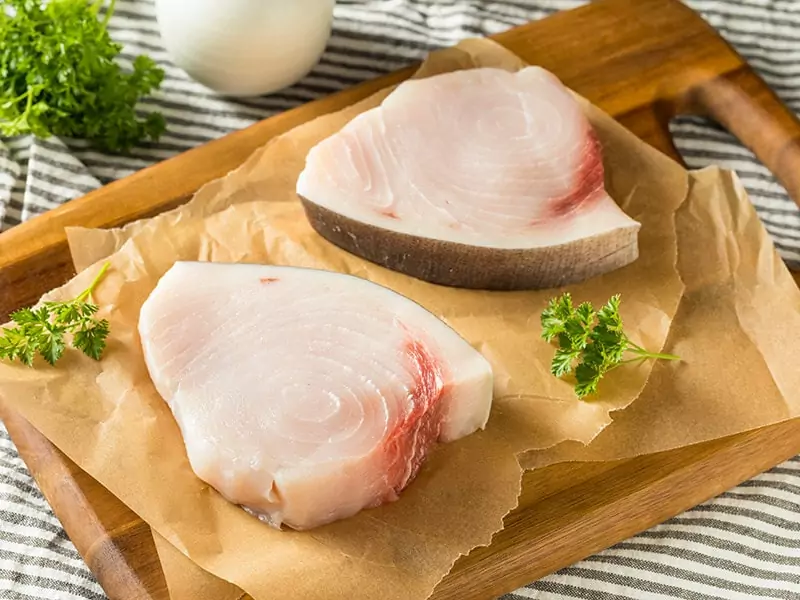 Swordfish, also known as broadbills, are very popular fish in temperate and tropical water. As the name implies, you can easily imagine that this type of fish has a long flat bill like a sword. They use this sword to slash at their targets.
It's challenging to capture swordfish; however, consumer demand is exceptionally high. As a result, it's unsurprising that they are one of the world's most costly fish. Swordfish are large and scaleless fish with elongated bodies.
Swordfish has a firm, dense, oily, and meaty texture. So, what is the flavor of swordfish? Simply put, they have a mild flavor.
Due to their large size, they are often available in the market in the form of steak. You can use them for grilling, searing, or cubing. So opt for swordfish if you are planning a fancy dinner.
6. Haddock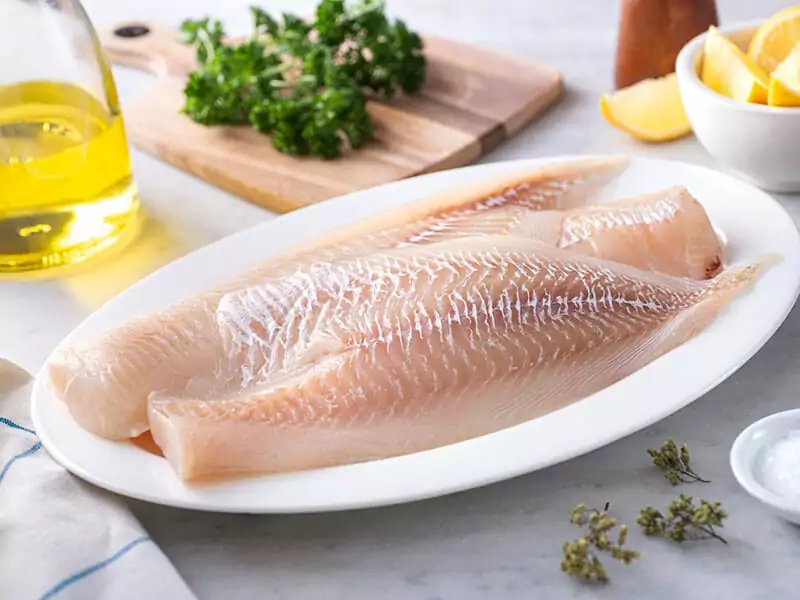 Haddock belongs to the cod family with lean white flesh and medium flakes. Although haddock and cod belong to the same family, they have distinguished differences. While cod fillets are firm and thick, haddock fillets are tender and fragile.
In terms of flavor, haddock is also more flavorful and fishy than cod. It has a characteristic mild sweet. You will find haddock in the market in the form of fresh or preserved such as smoking, drying, and freezing.
It is not only high in protein and low in calories but also low in mercury content, making it a good option for your daily menu. It's perfect for frying, baking, breading, and roasting. Don't ignore this pricey fish if you are following a healthy diet.
7. Red Snapper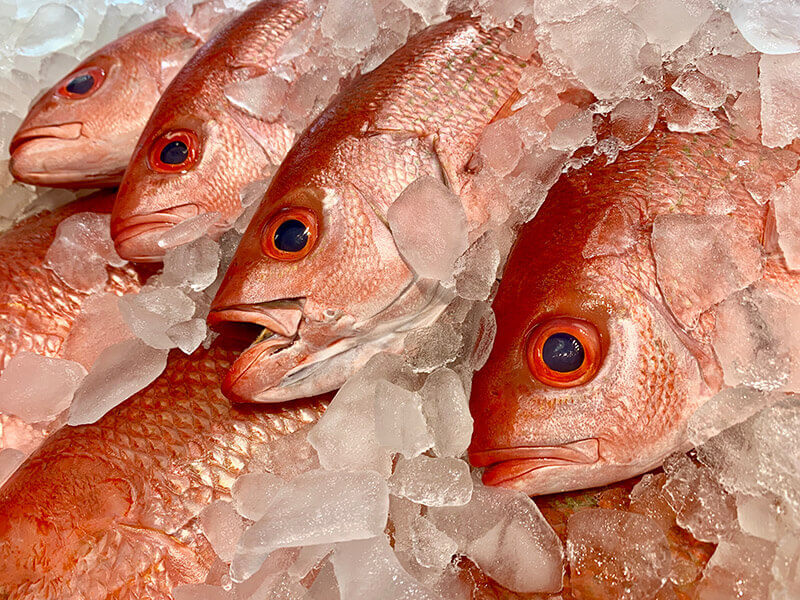 As the name suggests, you can guess that this type of saltwater fish will come out with red skin. Found off the US's southeastern coast, red snapper's texture is a cross between flaky and firm, as well as lean and fatty.
It is slightly sweet, making it work well with any other herbs. Whether whole red snapper or fillets you have, the way to process this kind of fish is very diverse.
Whole red snapper is best for grilling, frying, baking, and steaming. Fillets are great for pan-frying and steaming.
Whether you buy whole fish or fillets, choose the parts that still have the skin. The skin keeps the fish when cooking and protects the meat from the flame while grilling. These red snappers are exorbitantly pricey.
8. Alaska Pollock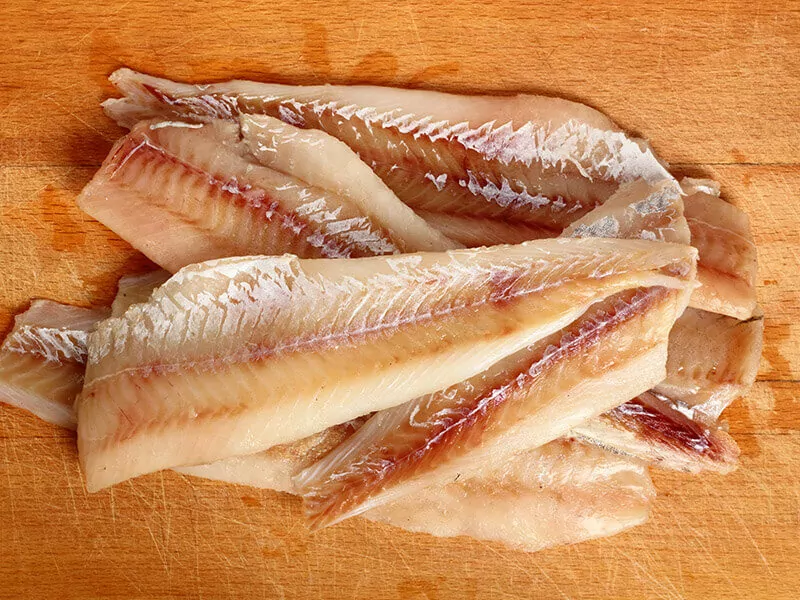 As one of the most widely used fish in the fast-food market, Alaskan pollock is a good source of lean protein, low calories, and saturated fat. Despite its fairly low cost, Alaska pollock is still a healthy food that you shouldn't overlook.
With a flaky and slightly coarse texture, Alaska pollock has a mild, delicate flavor and a light body. You can utilize these features of Alaskan pollock to make frozen fish sticks. Moreover, it is an excellent choice to deep-fry, bake, or even saute.
Some of the fast-food items created with Alaska pollock that you will find on the market include fish patties sandwiches, fish chip fillets, and ground fish products.
Want to collect more information about Alaska pollock? Check here for the answer.
9. Sea Bream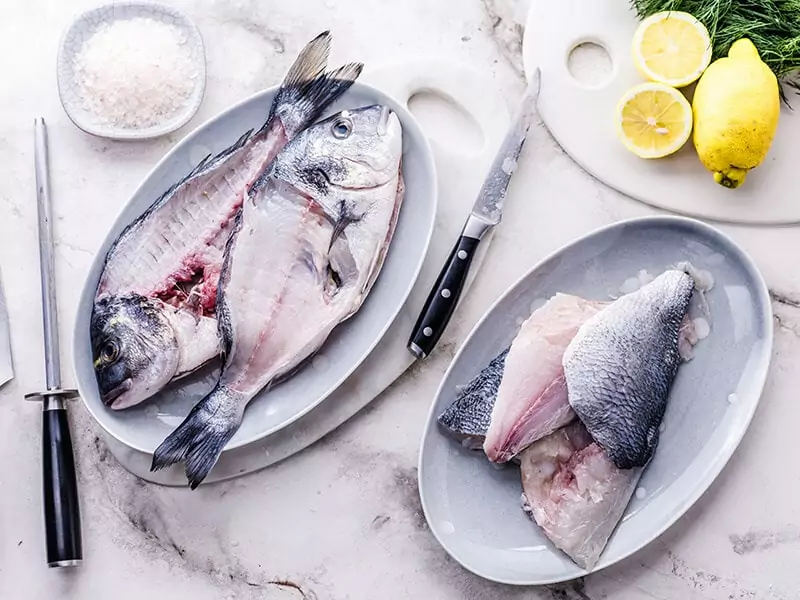 Another saltwater fish that I would like to share with you is sea bream. Sea bream is a delicious fish offering numerous health benefits, such as protecting you from heart disease and cancer and improving the immune system.
It's also a familiar ingredient in a high-quality restaurant, so this fish's price is pretty expensive. Sea bream is meaty, and juicy with a wonderfully delicate taste. It's so irresistible and addictive.
This type of fish only requires a few minutes to cook. You can utilize it for roasting, steaming, or grilling. Remember that whole sea bream will get the best taste when wrapped in tin foil and baked. On the other hand, fillets are best to fry in the pan.
There are endless options pairing well with this fish. Fresh vegetables and herbs are outstanding accompaniments. Furthermore, a light creamy sauce will double the deliciousness of sea bream.
10. Cod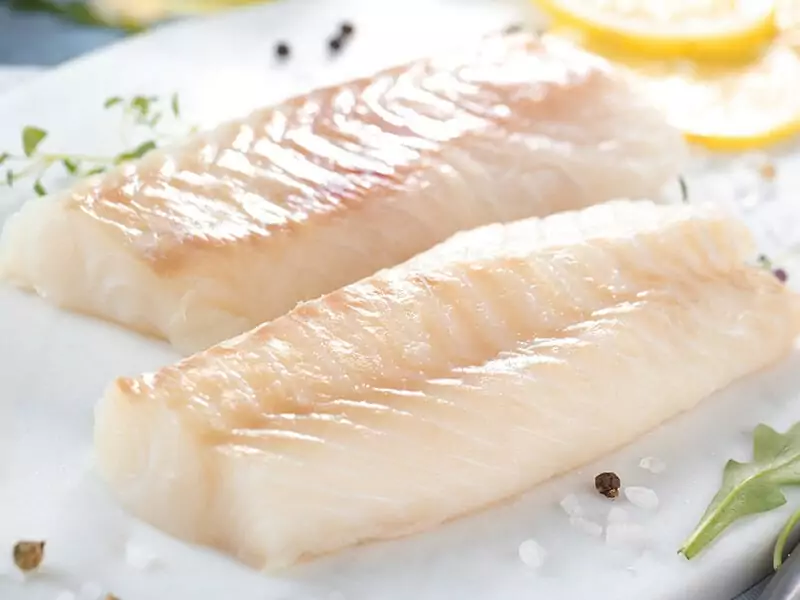 Cod is a white fish with firm and dense flesh and mild, slightly sweet flavor. This type of fish has a rather hefty price tag. You can buy cod fresh or frozen, but frozen cod will be less palatable.
You can find in the market the two typical varieties of cod, including Atlantic cod and Pacific cod. If you prefer a slightly sweet taste, go for Atlantic cod. On the other hand, Pacific cod will give you a more savory flavor.
Because cod has low-fat content, you should pair it with other healthy fats or liquids to balance the texture of your dishes and keep them from drying out. Frying cod with garlic and butter or baking it with olive oil is the most common way.
Do you want to know some ideal options to serve with cod? Luckily, your choices are countless. To keep your taste buds happy, you can accompany cod with roasted vegetables, French fries, or even bacon.
Let's discover more about the health benefits of cod.
11. Yellowtail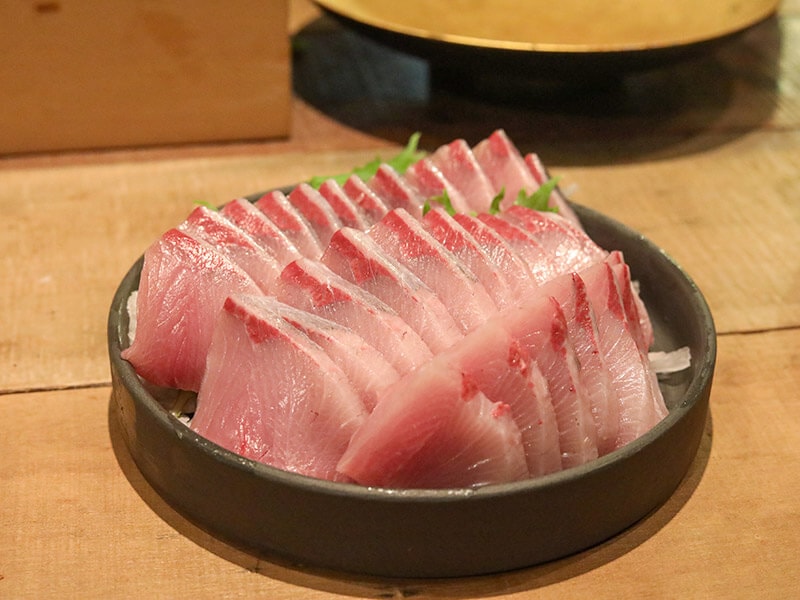 From its name, you can easily guess that yellowtail has a signature yellow tail, right? Firm, mild, sweet, yellowtail also has a buttery texture thanks to the high oil content. You can use it in a variety of recipes.
Like other regular fish, yellowtail is suitable for baking, grilling, roasting, and other cooking methods. However, making sushi is also a popular option for using yellowtail.
The pairings of yellowtail are unlimited. You can balance the flavor by combining it with fresh herbs and veggies. Otherwise, make the flavor stronger with beer, green teas, and sake to enhance your experience. Due to its high demand, the price of yellowtail is high.
12. Anchovies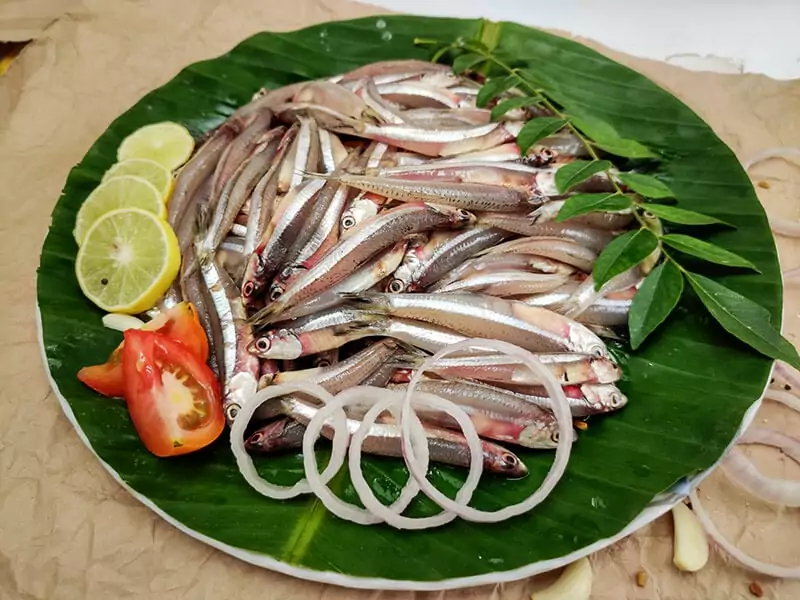 Anchovies are small and oily fish belonging to the family of herring. They have an inviting and firm texture with a salty and umami-rich flavor. Thanks to the characteristic savory flavor, anchovies always work perfectly with salads, sandwiches, and pizza.
Moreover, anchovies are used to enhance the strong umami flavor in dips, rubs, dressings, and sauces such as fish sauce and Worcestershire sauce (a fermented condiment).
If you can't buy fresh anchovies, you can find anchovies packed in small tins or canned in oil. This fish costs two or three times as much as sardines due to a scarcity of supplies and the difficulties in catching.
13. Monkfish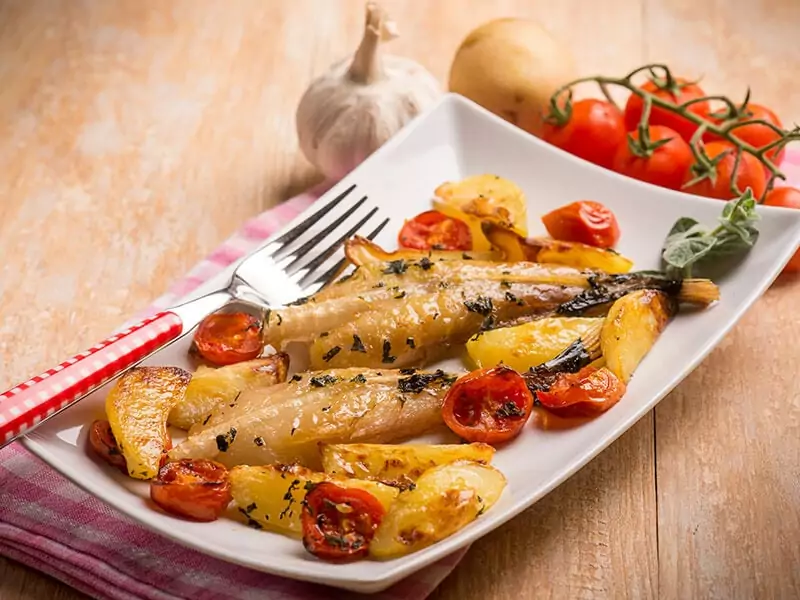 There are many theories put forward to explain the name of this fish. One of them is that monkfish's appearance resembles the monk's cowls. Monkfish is mild, pretty sweet, with a firm, meaty texture.
Famous for its large head and mouth filled with spiny teeth, monkfish is a versatile ingredient in many cuisines worldwide. For example, monkfish's tail is very loved in French gastronomy. You can enjoy monkfish raw or even cooked.
You can utilize monkfish with almost standard cooking methods such as baking, grilling, and pan-frying. Furthermore, you can use this fish for making soups and stews. Monkfish is a very affordable price tag, making it a budget option for you.
How to process a whole monkfish? The specific guide is here.
14. Tuna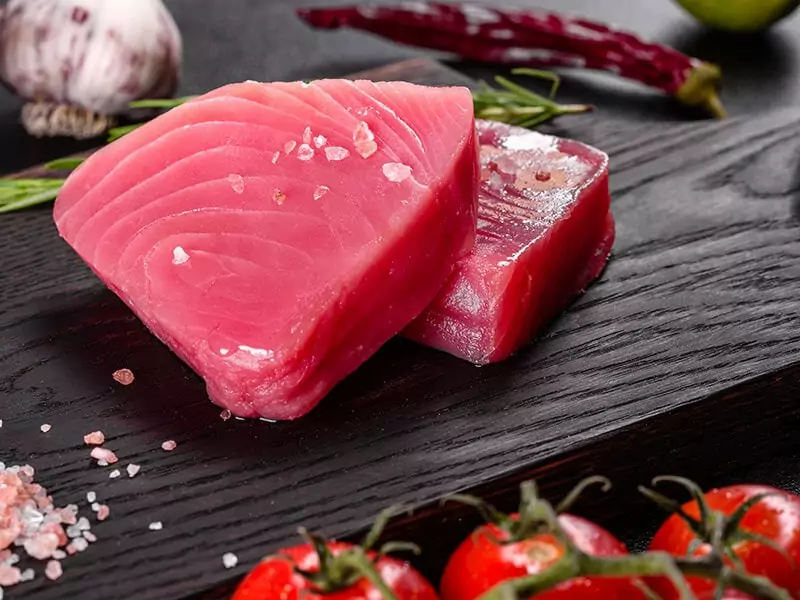 For those not in the know, tuna is the most popular seafood in the U.S. It is meaty, firm, versatile, and loaded with numerous nutrients. Tuna also features a tender and oily texture with a mild flavor.
Although there are many kinds of tuna, bluefin and albacore are the two basic forms of tuna in a gastronomic sense. Rich in protein yet low in fat, tuna is also a good ingredient in your meals.
Tuna is very flexible, so you can freely create many delicacies with this fish. If you prefer cooked tuna, go for grilling, baking, or searing.
On the other hand, you can use it to make sushi, sashimi, and Italian carpaccio (a dish made of raw fish or meat) for the fresh flavor. Moreover, tuna steaks are an indispensable delight when processing tuna.
Tuna steaks are tasty, light, and meal-in-your-mouth, making them an ideal alternative to beef steaks. When making this dish, you don't need to struggle to find ideal side foods for tuna steaks because they are very diverse.
Tuna price tags vary, based on where you buy them or their variety. Although nutritious and delicious, the high mercury content in tuna is always a cause for concern. Therefore, you should consume this variety of fish in moderation.
4 Varieties of Freshwater Fish
If you have never eaten freshwater fish, you might have missed a huge source of good treats, and it's time to fix that now. No further ado, just look at the most common recommendations for fish you can eat right before.
Types Of Fish
Texture
Flavor
Used For
Expensive?
Carp
Coarse
Tough
Mild
Chowder
Gefilte fish
Baking
Poaching
Steaming
Pickling
Yes
Crappie
Soft
Flaky
Sweet
Delicate
Frying
Baking
Grilling
Smoking
Yes
Tilapia
Flaky
Mild
Baking
Pan-frying
Grilling
No
Bluegill
Firm
Flaky
Mild
Deep-frying
Pan-frying
Steaming
No
15. Carp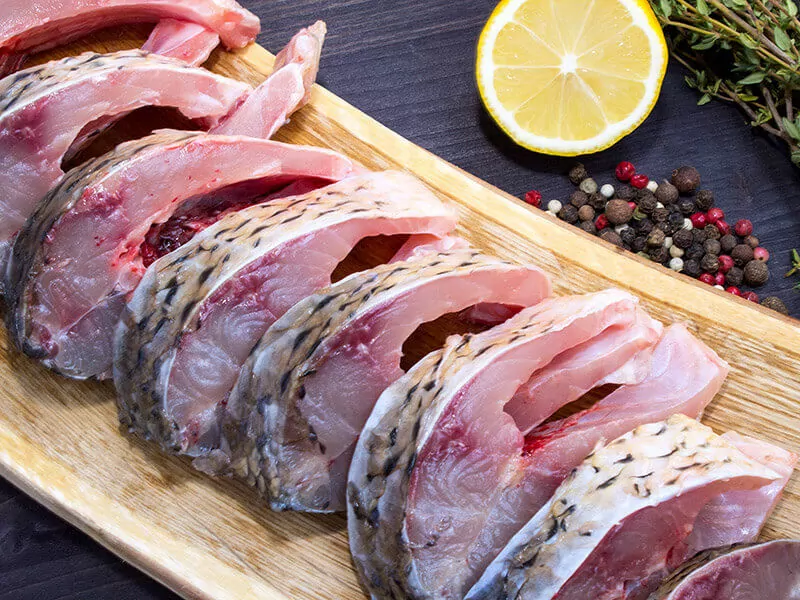 One of the most popular fish in Asian culinary cuisine, carp features coarse and tough flesh with a signature pink color. The flavor of carp is not too strong like regular fish, but its unique mild taste will meet your requirements.
Carp provides many health benefits, such as optimizing digestive function, enhancing heart health, and protecting respiratory health. If you are following a healthy diet, carp will be your next favorite.
Carp is an ideal ingredient used in chowder and for making gefilte fish. Furthermore, you can utilize carp for baked, poached, steamed, or pickled dishes.
Keep in mind that carp include a lot of bones and scales. However, the scales are hard to remove. You should make sure they are gone before consuming this expensive freshwater fish.
16. Crappie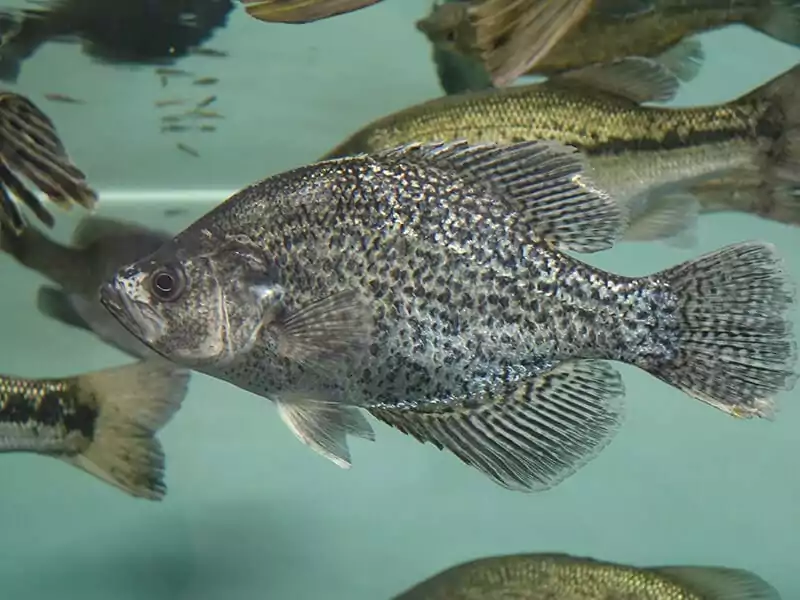 Crappie, also known as "panfish" due to its thin and small appearance, is one of the freshwater fish with the finest flavor. This variety of fish features white, soft, and flaky flesh with a sweet and delicate taste.
If you are practicing a low-carb diet, crappie is an excellent option. Moreover, this fish offers many nutritional benefits thanks to its high amount of protein and no-containing contaminants. Crappie is also a member of the high-priced family fish.
You can apply crappie in many cooking methods such as frying, baking, grilling, and even smoking. Pair your fish with French fries, potato salads, garlic cheese grits, and coleslaw to amaze your taste.
17. Tilapia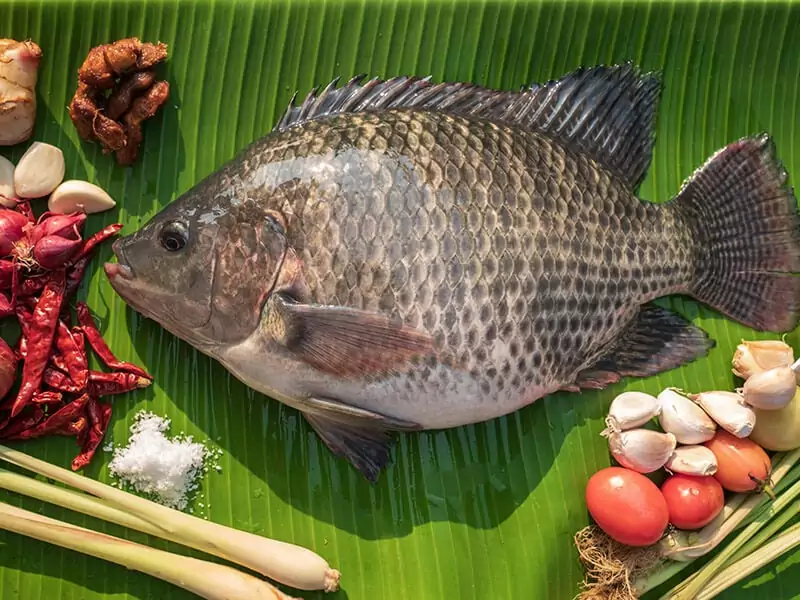 If the above varieties of fish bring you many health benefits, tilapia is no exception. Tilapia contains a good source of vitamins, minerals, and Omega-3 fatty acids, making it a healthy option for your diet.
Featuring a mild flavor, tilapia has a flaky texture. Tilapia is also one of the leanest and lowest mercury fish globally. You can cook this white-flesh fish in various ways, including baking, pan-frying, and grilling.
You can also accompany tilapia with pasta and salads to refresh your tilapia dishes. Although it's very affordable and healthy, you don't need to spend a fortune to purchase tilapia. This fish is also good for those who don't like the fishy flavor.
The secret behind tilapia will surprise you.
18. Bluegill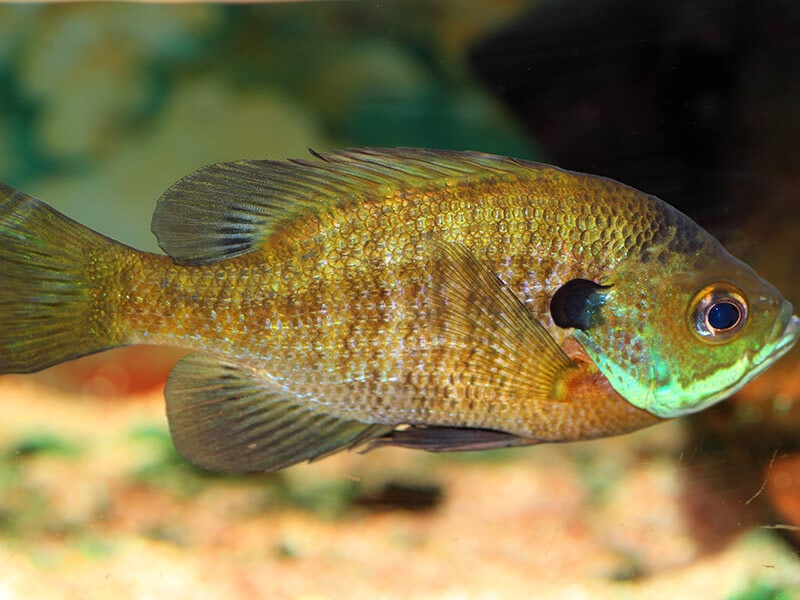 Bluegill has a firm, flaky texture and a mild taste. Therefore, it works well with a lot of ingredients and spices. Bluegill also doesn't have a fishy taste like other fish.
You can use bluegill for deep-frying, pan-frying, and steaming. Moreover, the inclusion of bluegill will help your sandwiches taste better. It will please your taste buds surprisingly. Bluegill is relatively low in price.
This type of sunfish is not only delicious but also very nutritious. This fish has a lot of protein and Omega-3 fatty acids while low in calories. All of the advantages above make bluegill a fantastic fish to cook with.
8 Types of Fish Found in Both Saltwater and Freshwater
Let's end the list today with some types of fish that can be found in freshwater and saltwater. They are just as healthy and tasty as the previous ones. Let me take you to go over them one by one.
Types Of Fish
Texture
Flavor
Used For
Expensive?
Herring
Firm
Silky
Oily
Delicate
Grilling
Smoking
Frying
Pickling
No
Arctic Char
Firm
Rich
Sweet
Sushi
Baking
Sauteing
Smoking
No
Salmon
Tender
Mild
Buttery
Baking
Poaching
Yes
Sardines
Oily
Dense
Meaty
Firm
Grilling
Baking
No
Pike
Flaky
Bony
Sweet
Bony
Baking
Poaching
Making sauces
Yes
Rainbow Trout
Tender
Flaky
Delicate
Nutty
Roasting
Pan-frying
Grilling
Yes
Catfish
Moist
Dense
Mild
Slightly sweet
Breading
Frying
Yes
Perch
Meaty
Firm
Crumbly
Mild
Sweet
Steaming
Baking
Frying
No
19. Herring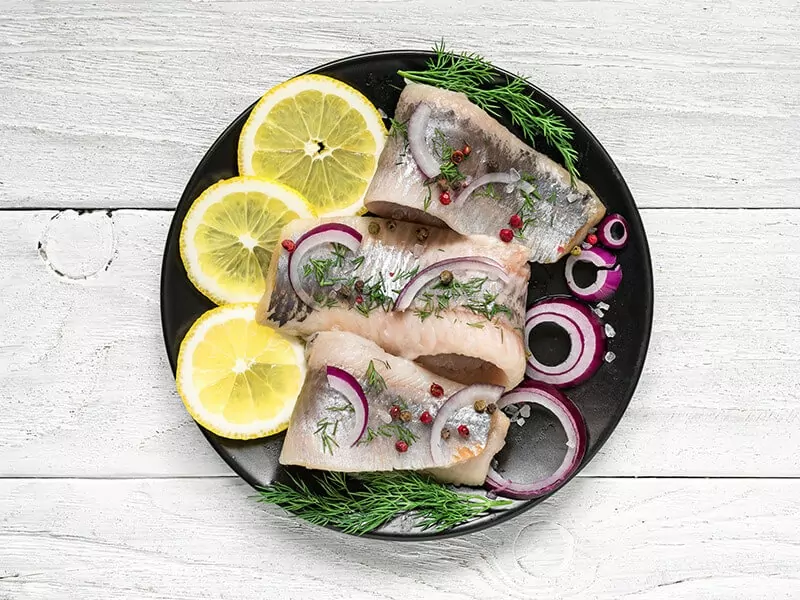 Herring are fatty fish coming from the Clupeidae family found worldwide. They are small and oily with a firm, silky flesh, and a delicate flavor. Many people confuse the distinctive flavor of herring with that of sardines.
Choose a kind of fork that is designed to assist in eating the fish. Plus, you can prepare this variety of fish in various ways, such as grilling, smoking, frying, and pickling. Apart from being processed fresh, pickled herring is the most popular way of consuming herring.
You can serve pickled herring with cream cheese, onions, or sour cheese. Moreover, pickled herring is associated with many holidays in the world.
Pickled herring is traditionally served on Christmas Eve in Poland, and in Germany and other countries, it is regarded as an essential component of New Year's Eve, symbolizing good fortune in the coming year.
Packed with lean protein, herring also provides you with many key nutrients such as omega-3 fatty acids, selenium, and vitamin D. A real bonus of this fish is its not-high price, so don't miss this healthy fish.
20. Arctic Char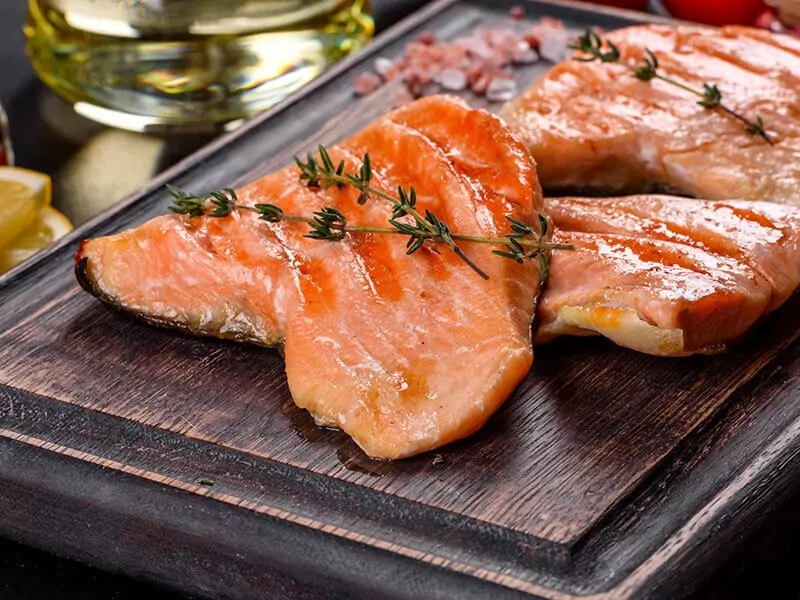 Are you a sushi fanatic? If yes, don't miss arctic char because it is one of the best options for sushi in the US market. Arctic char is a member belonging to the family of salmon. Although many people liken its flavor to the blend of salmon and trout, it still has a distinct flavor.
Arctic char is rich, flavorful, and sweet with firm meat. The flesh's color can range from dark red to pale pink. In addition to making sushi, arctic char is also suitable for baking, grilling, smoking, or even sauteing.
This variety of fish is fatty, making it very simple to cook. You don't have to worry that your dishes will dry out like when you would with other lean fish. Moreover, Arctic char is healthy. You can replace salmon with it for a delicious delicacy with a lot less money.
21. Salmon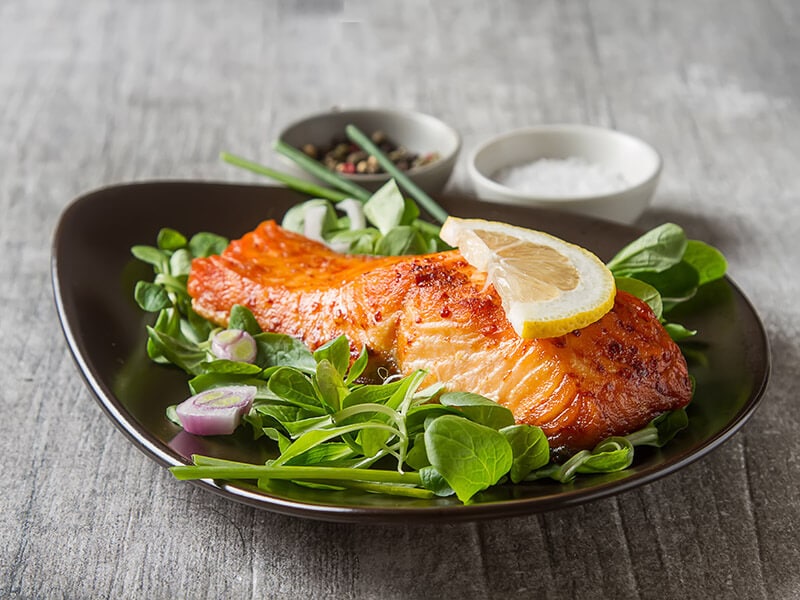 Have you ever tried salmon before? The answer can't be a "no", right? This is one of the best-loved seafood thanks to its mild buttery flavor that is tender and rich.
Actually, it's hard to tell the exact taste of salmon because its taste will change slightly depending on their varieties. If you use salmon for baking or poaching, it will be buttery and citrusy.
On the other hand, smoked salmon is salty and smoky with a fishy hint. Although lox and smoked salmon have marked differences, many still use their names interchangeably.
You can buy two common types of salmon in the market: farmed salmon and wild-caught salmon. Like other fish, wild-caught salmon will be higher in quality.
Although salmon fetches a pretty penny, it is still loved by many people thanks to its versatility and quick cook time. You can serve salmon with a creamy sauce or crispy salads to enhance your experience.
Know more about the health benefits of salmon to utilize this ingredient in your meals.
22. Sardines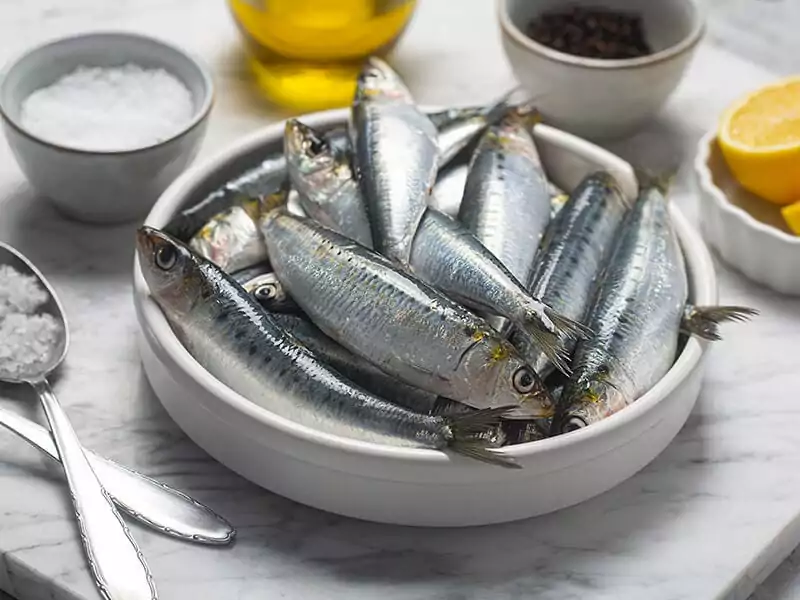 If you are a busy person, sardines are not a strange ingredient in your meals, right? The name of this type of fish is taken from Sardines, the Island of the Sardana, where a large number of these fish were caught.
Sardines are tiny fish with oily, dense, and meaty textures. The Omega-3 fatty acid content of sardines is even higher than that of tuna and salmon. Therefore, you can make sure that sardines are very nutritious.
If you love something fresher, you can buy fresh sardines. In this form, your fish has a firm texture, making them good for grilling and baking. Full-flavored sauces such as tomato sauce are an indispensable pairing for baked sardines.
On the other hand, canned sardines are always available at any grocery store. They are salty and fishy. You can eat them straight or fry them and serve them with salads for a better taste. Although sardines are very cheap, they are delicious.
23. Pike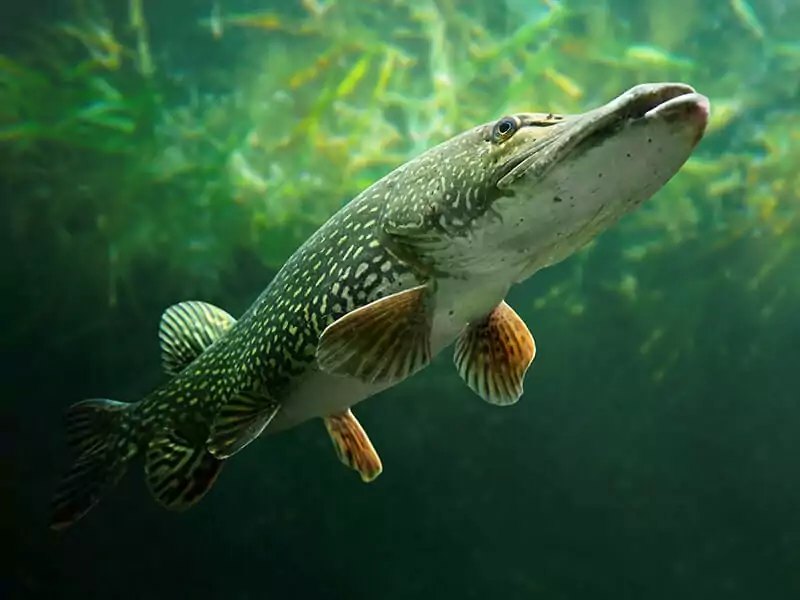 Another fish that I would like to share with you is one of the leanest fish in the world, pike. Pike is a sweet and mild fish with a flaky and bony texture. Its taste is not as rich as other fish but very delicious and pleasant.
You can add some other herbs and spices while cooking to enhance the flavor of your dishes with pike. It's great for baking, poaching, and making sauces. However, I suggest you bake this type of fish and serve it with steamed rice and lemon for the best experience.
If you want to acquire this expensive fish, go for larger ones because the meat on the bones of a small pike will be less. Pike provides you with an excellent source of vitamins and minerals, making it an ideal choice for your next go-to meal.
24. Rainbow Trout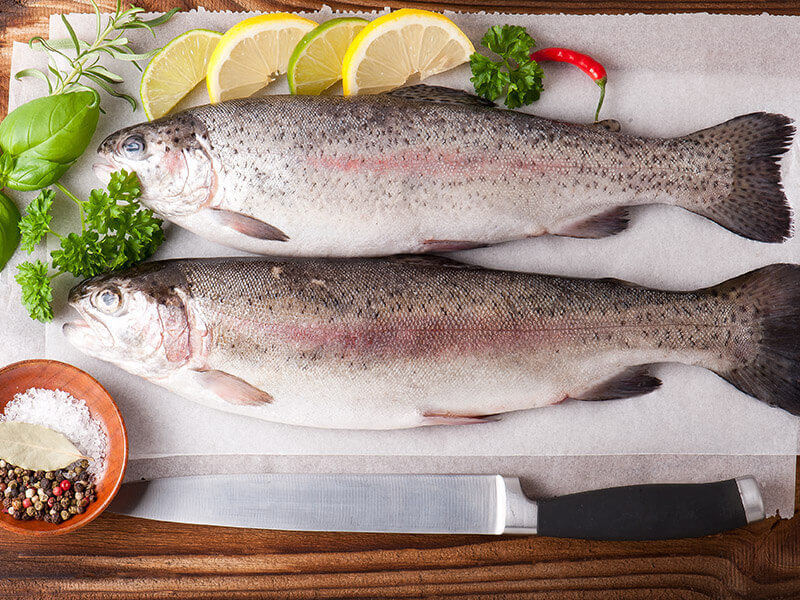 Many people confuse trout and salmon because they look and taste similar; however, trout and salmon have distinct dissimilarities. Rainbow trout is one of the most famous trout in the United States.
This type of trout gets its name from its stunning and multi-colored colorings. It has a tender and flaky texture with a signature delicate and nutty taste. You can find rainbow trout at any grocery store around you.
Rainbow trout is very healthy thanks to the inclusion of vitamin B12, Omega-3 fatty acids, protein, and niacin. You can use this kind of fish for roasting, pan-frying, or even grilling, like how you do with other fish. Rainbow trout is also a costly fish.
25. Catfish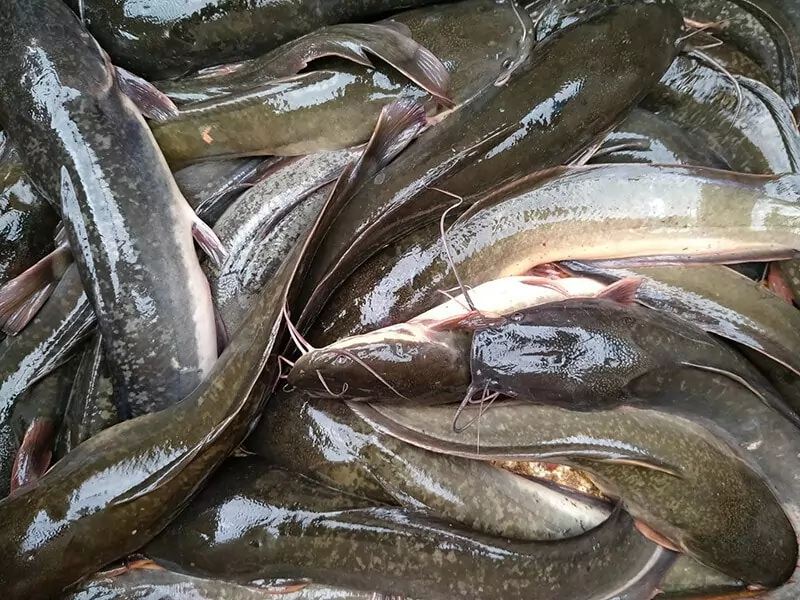 Packed with a lot of nutrients such as vitamin B12, omega-3 fatty acids, omega-6 fatty acids, and selenium, catfish is mild, slightly sweet, and incredibly tasty. When cooked, it has a characteristic moist and dense texture.
Its prominent barbels, similar to a cat's whiskers, have earned it the name catfish. Despite the high cost of this variety of fish, catfish is still very popular thanks to its versatility.
Catfish is a good ingredient for breading and frying. Moreover, if you need something to bake, add to stews, or poach, catfish will meet your needs. Don't overcook catfish if a dry and chewy result is not your expectation.
26. Perch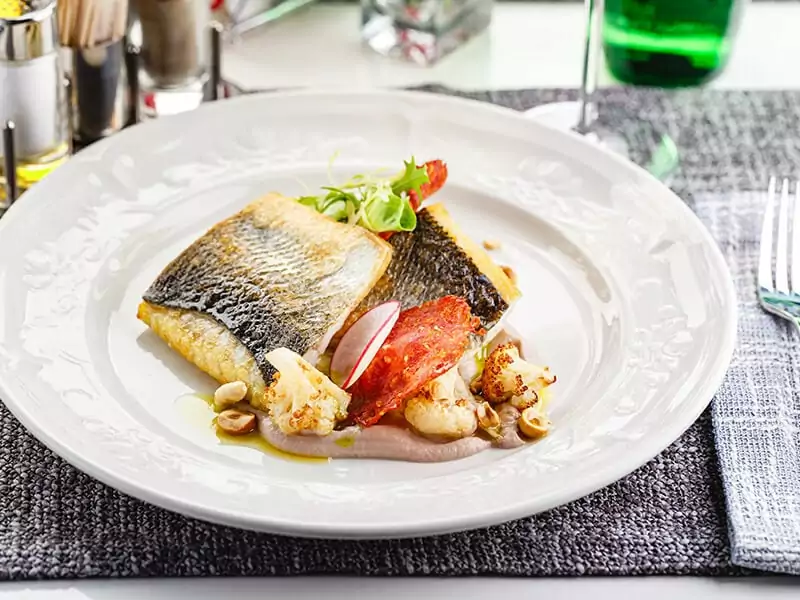 Let's continue the list today with another white fish, perch. Although perch comes out in different species, such as yellow perch, Balkhash perch, and European perch, they are not much different in taste and texture.
Most of them have a mild, sweet flavor and a meaty, firm, crumbly texture. If you are looking for a dietary product, perch is a good option. They are low in fat and provide you with numerous health benefits. However, they are reasonably priced.
You can utilize these lean fish for steaming, baking, and frying dishes. Moreover, using perch to make the filling for your pies results in a perfect treat. The flavor they can bring will delight your taste magnificently.
Do you know the best way to clean perch? This guide will help you.
Cook With Fish For A Healthier Diet
I have shown you some popular fish that you can easily buy at the market. Although they have small differences in taste and texture, they are all delightful and highly nutritious content. Take advantage of them to make your meals more delicious than ever.
If you find this today's list useful, please "like" and share it on your social media to spread this helpful knowledge. What do you think about these varieties of fish? Leave a comment to tell me your thoughts and opinions. Thank you, and I hope to see you soon.