Finding a peanut butter substitute that replicates taste to texture is not an easy-to-answer question, especially for allergy parents. They want their kids to fully enjoy the luscious taste of peanut butter without being allergic.
Furthermore, if you want to find an alternative butter to displace the high calories and fat content in peanut butter, this article will give you some substitute suggestions.
I have a list with more than ten choices for you. Those are varied from the type, taste, and nutrition waiting for you below.
What Are The Best Substitutes For Peanut Butter?
You can replace "peanut" with "nut" or even "no nut" butter in this list here.
Hazelnut Butter
Walnuts Butter
Cashew Butter
Almond Butter
Pecan Butter
Sunflower Butter
Soy Butter
Pea Butter
Tahini
Hemp Seed Butter
Cookie Butter
Granola Butter
What Is Peanut Butter?
Have you ever enjoyed a full spoon of peanut butter? If the answer is yes, I guess that now you are trying to imagine the delicious mouth-watering taste of this golden smooth, spreadable paste.
Peanut butter is made from roasted ground peanuts, salt, sugar, oil, and other additives. There are two kinds of peanut butter: the smooth one with crushingly ground peanuts and the crunchy one with half ground peanuts.
Peanut butter is a protein-rich meal alternative and a good source of fiber, healthy fat, vitamin E, and folate. In contrast, this famous kind of nut butter also provides many calories and unwanted fat, which causes you to gain weight.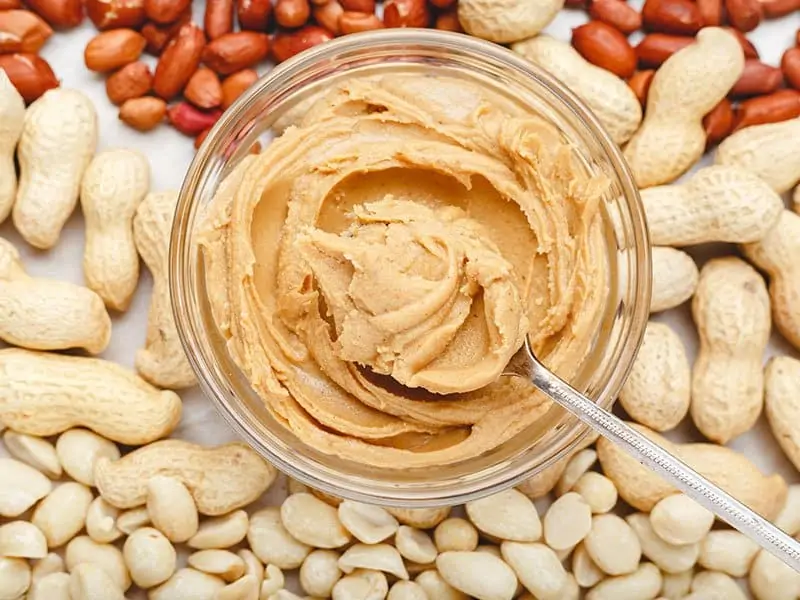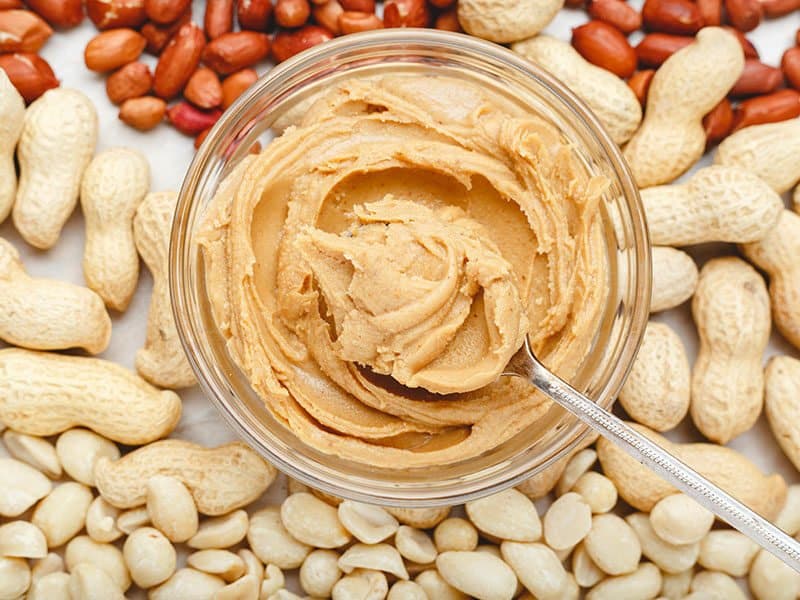 Why Do You Need A Peanut Butter Substitute?
Commonly, there are two reasons to find a peanut butter substitute:
Nut Allergy
Peanut allergy is the most common allergy in children; while some will be better through time, some will worsen. However, children who have peanut allergies do not necessarily have an allergy to tree nuts or seeds.
Due to that reason, a peanut butter substitute from the taxonomy of tree nuts butter or seeds butter is an ideal choice for those allergic.
Please have the doctor's advice to know whether any nuts or seeds would cause the allergy for their safety.
To Reduce The Level Of Calories And Fat In Peanut Butter
Besides, being the source of allergy, peanut butter is also refused to be used because of the high level of calories and unwanted fat.
A spoon of peanut butter is tasty, but it brings more calories and fat than what it should be for a snack. But two spoons of peanut butter will bring the energy equal to a whole meal. If you continue to absorb that much energy day by day, you will gain weight.
Nevertheless, you can refuse the high content of calories and fat while still keeping the other nutrients by displacing the peanut butter with different butter.
What Are These Substitutes?
Most butter nowadays is made from nuts, tree nuts, and seeds. If you have peanut allergy, it doesn't mean you are allergic to all kinds of those above.
In case of that, you should check for the doctor's advice for more information about which ones will cause your allergy.
All of my substitutes in the list below are classified into three groups. Which are nuts, tree nuts, and seeds.
Nuts include peanuts and peas. If you are nut allergy only, pea butter is your great choice for peanut substitute.
Tree nuts, including almonds, walnuts, cashews, hazelnuts, and pecans. They are excellent choices if you are nut allergy.
And the seed nuts include sunflower seed, sesame seed, and hemp seed. Another perfect choice for both the nut and tree nut allergy.
In the subfield of seed butter, there is cookie butter and granola butter. Those do not contain any of the three allergic causes.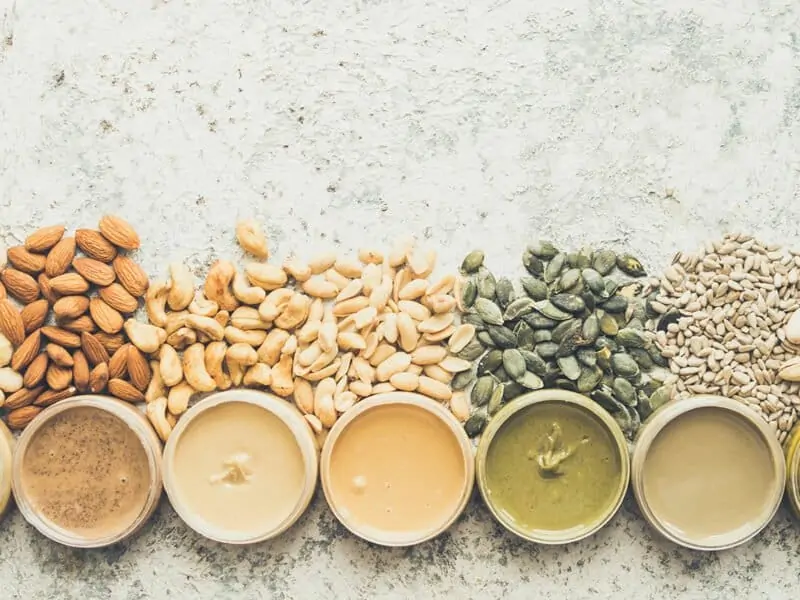 The Nuts Butter
The no-nut pea butter is the most similar to peanut butter. It isn't identical in name only but also in the nutrition they contain.
Green Pea But Not "Green" Pea Butter
The idea of grinding peas and making them into butter came from the owner and the operator of St.Denis Seeds Farm Inc. The pea chosen to make pea butter is brown pea, which was hulled and split before grinding with canola oil to produce an easily spreadable texture.
Pea butter has a nutty flavor, and it is promoted as soy-free, nut-free, gluten-free. The brown peas themself have lots of essential minerals, vitamins such as B, C, D, and it is recommended for women during pregnancy.
Tree Nut Butter
What makes tree nuts different from nuts only is that they grow on trees. Each tree nut butter has its taste and nutrition. But they are all excellent alternatives for peanut butter.
The Ultimate Hazelnut Butter
If your recipe calls for peanut butter or you're worried whether peanut butter is vegan, you totally can replace it with hazelnut butter.
Hazelnut butter is made from roasted and ground hazel, which stands on both forms of crunchy and smooth hazelnut butter.
The vitamin E in hazelnut butter is twice as much as peanut butter. This butter is rich in dietary protein and oleic acid, and it is also a good alternative for peanut butter for those who have a peanut allergy.
Hazelnut butter can be used straight away in the spoon or used as a gluten-free vegetable dip sauce.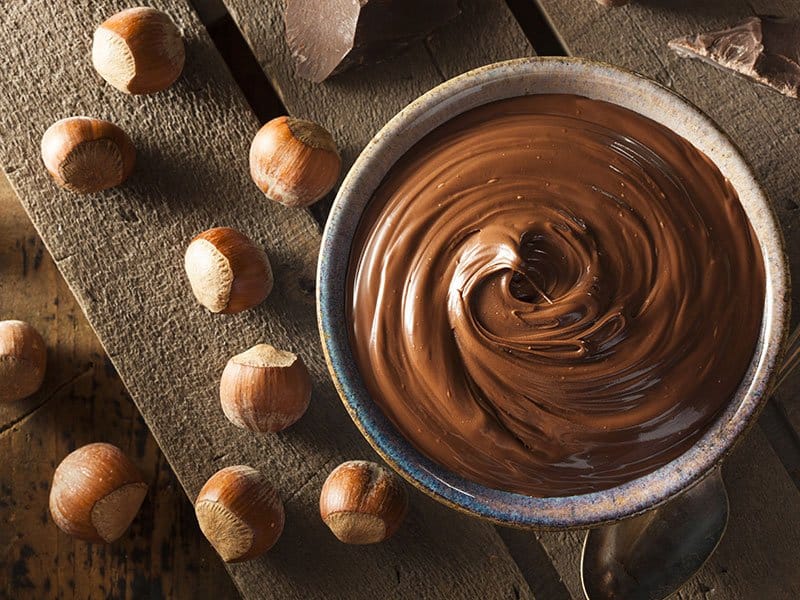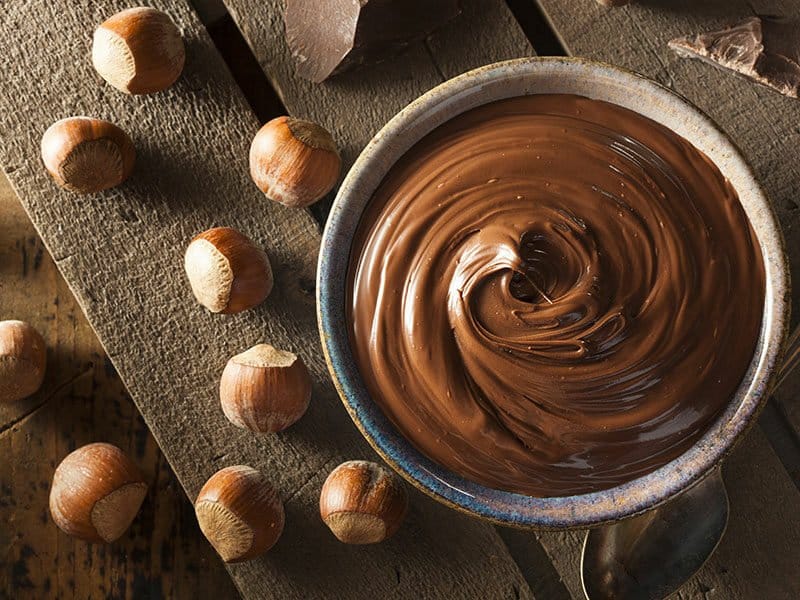 "Superbrain" Walnuts Butter
Walnut is a superfood for the brain rich in omega 3 and antioxidants. Walnut also is a good supplement food for both men and women with the anti-aging function it has. The walnut butter has a mild taste with a bit tangy and sharp come from the tannin in its husk.
With the same amount of hazelnut butter and peanut butter, 2 tablespoons of walnut butter will give you 200% antioxidants.
You can enjoy the wealthy nutritions of walnut butter with oatmeal or cookies or use it as an appetizer ingredient.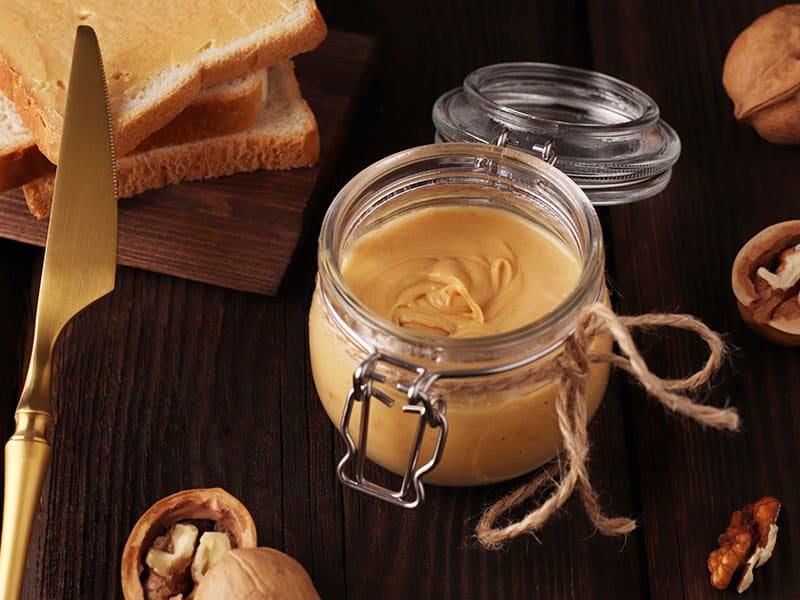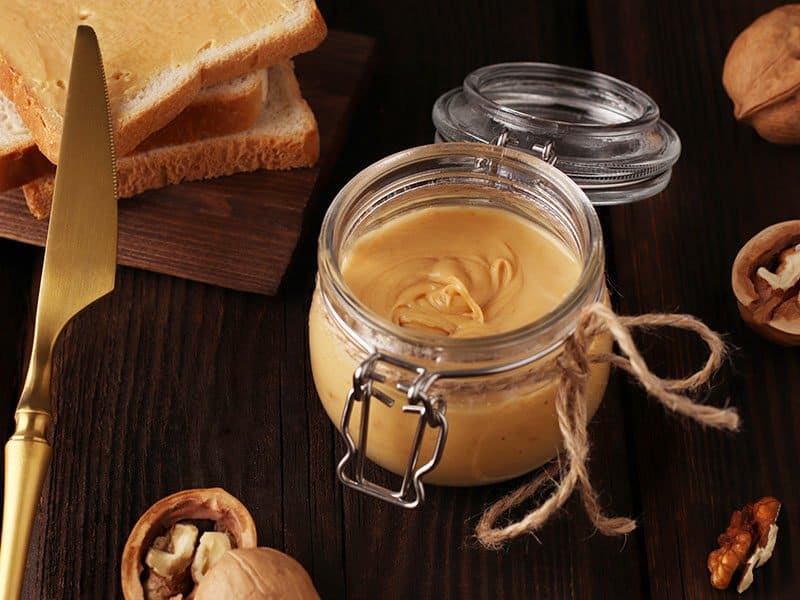 The "Hasta La Vista" Cashew Butter
Another butter in the class tree nut, cashew, is rich in protein with non-saturated fat content. The rich source of vitamin B in cashew will increase your skin and muscle tone and enhance the immune system.
Cashew butter has two types of texture, roasted cashew, and raw cashew. But raw cashew butter is recommended due to its high nutrient content. It can be used with toast, smoothies, or added to the vegan cashew cheese.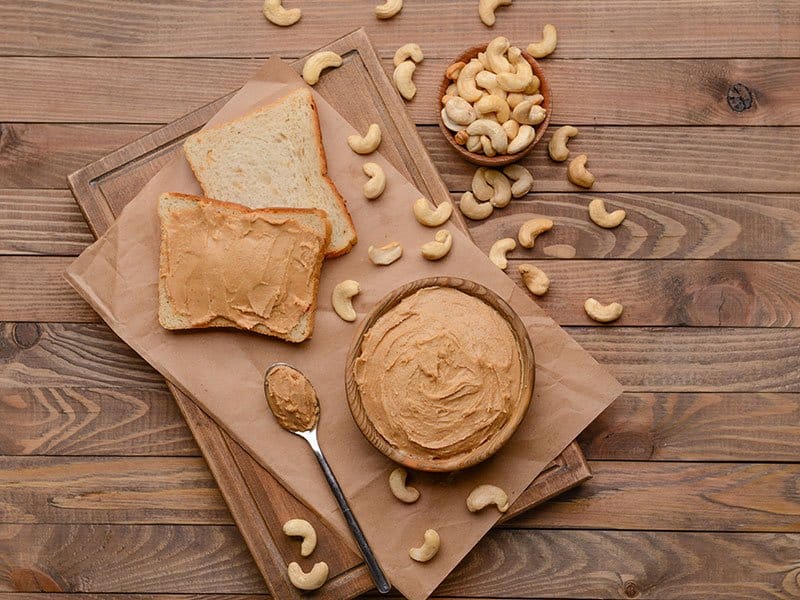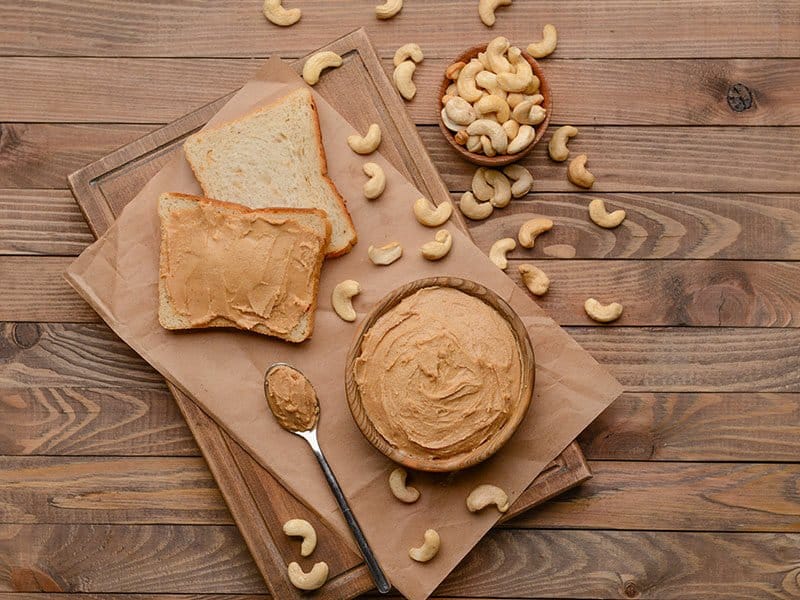 Almond Butter For A Powerful Athlete
Almonds are another heavy candidate to substitute for peanuts for the amount of nutrient it contains. The rich calcium, magnesium, and potassium in almonds will help to strengthen bones, muscle, and nerve function.
When comparing peanut butter and almond butter, the calories and vitamins, and minerals in the two kinds of butter are nearly identical. However, almond butter contains more protein than peanut butter.
Almond butter has both smooth and crunchy type, with the almonds either raw or toasted.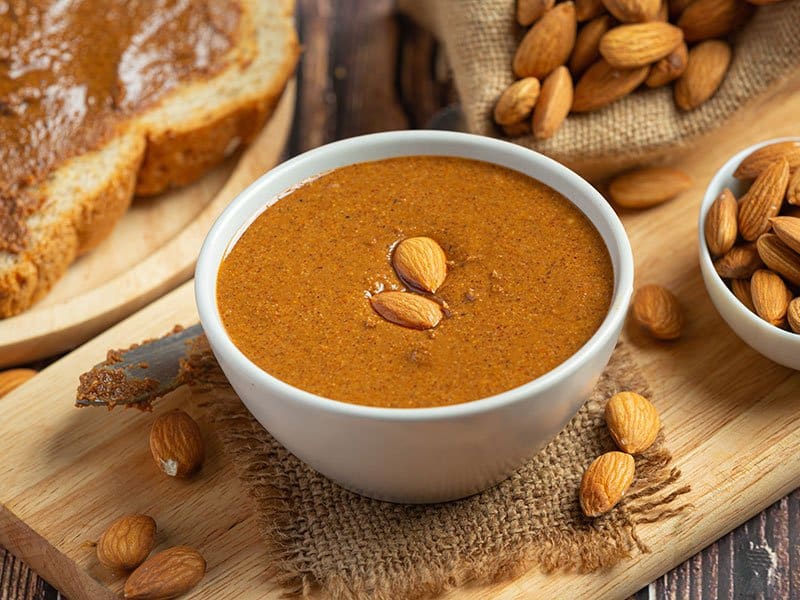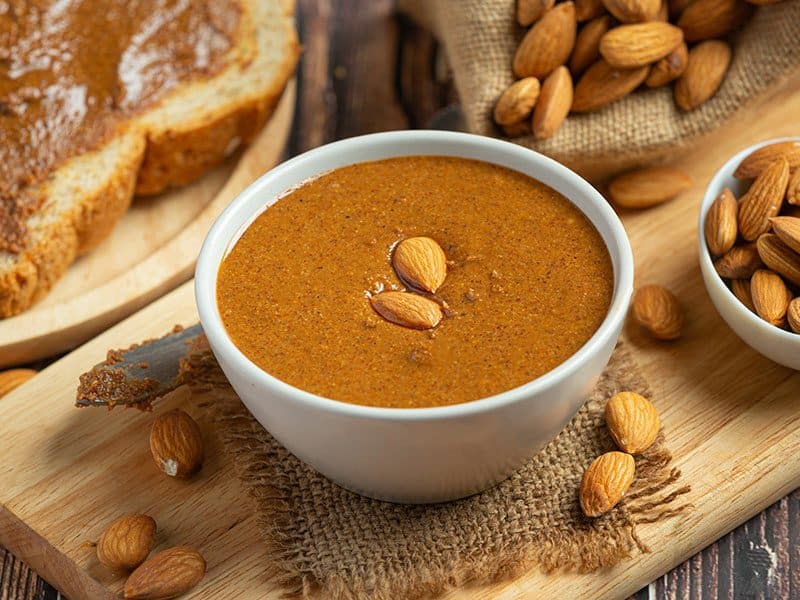 If you are confused about the nutrition between almond butter and peanut butter, watch this video.
Pecan Butter
If you are looking for an antioxidants fighter, you can't miss pecan butter. Pecan belongs to the tree nuts family rich in antioxidants and vitamins A, B, and E. Furthermore, pecan is also a good source of folic acid, magnesium, potassium, and zinc.
Since I've mentioned walnut butter above, you should know pecans and walnuts have been in a competition for a long time. In terms of nutrients, pecan contains lots of omega 6 fatty acids, just like walnuts.
But the amount in pecan is twice as much as walnuts. Besides that, pecan also has the strength to lower blood cholesterol and neurological health.
Both the smooth and crunchy texture of pecan butter can add a savory taste to your dishes. While the soft texture is a perfect choice for a salad dressing, the crunchy one is delicious to be spread on toasted bread.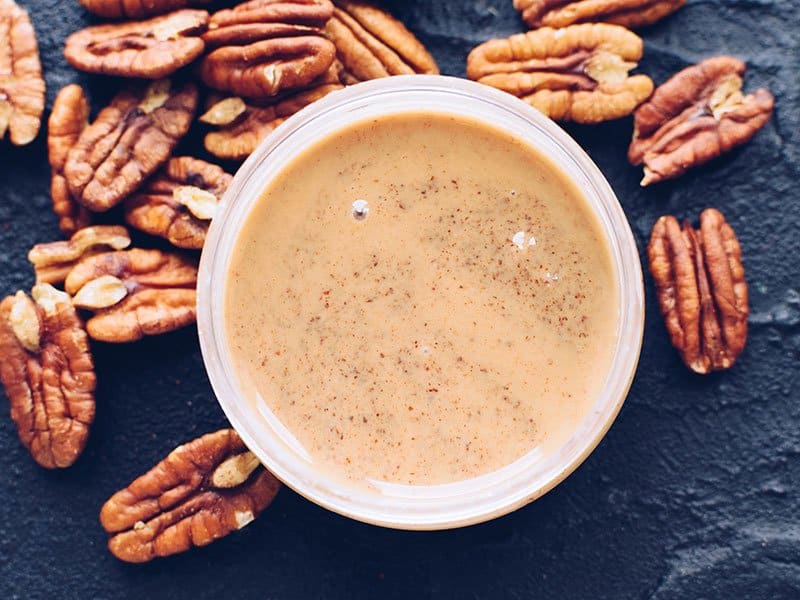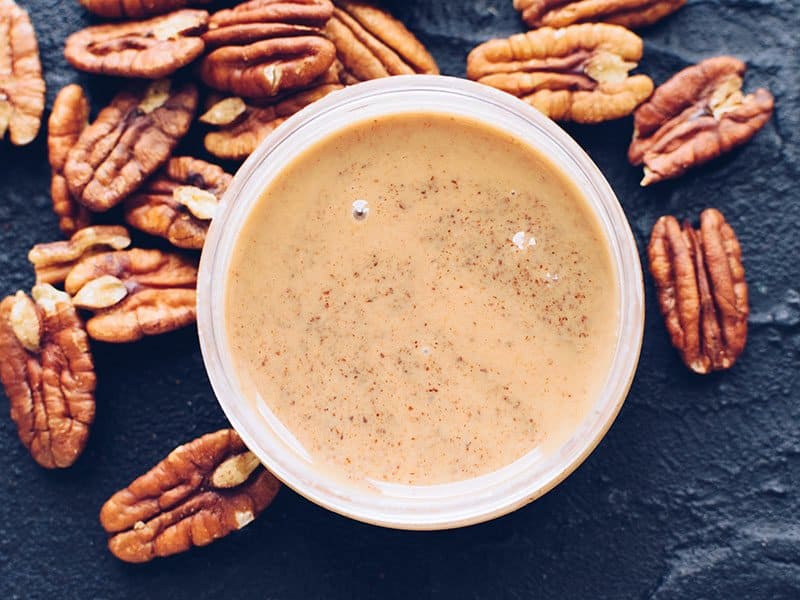 Seed Butter
As their name implies, seed butter does not include any nuts but only seeds. Seed butter is a good substitute for those who have both peanut allergy and nut allergy.
This video will show you 5 alternatives to peanut butter for school lunch.
Sunflower Butter
Sunflower butter is a paste made from the sunflower seed. This butter is mainly used to substitute peanut butter in school for nut or peanut allergy students.
Sunflower seeds are rich in protein, fiber, vitamin E, iron, and zinc. In addition, almost all of the fat in sunflower butter is a healthy fat, which is unsaturated fat. This type of fat will help to prevent cardiovascular disease, lower blood cholesterol, and inflammation.
You can spread sunflower butter on toast to make a quick, simple breakfast. Or make a dipping sauce with soy sauce for any steam vegetables.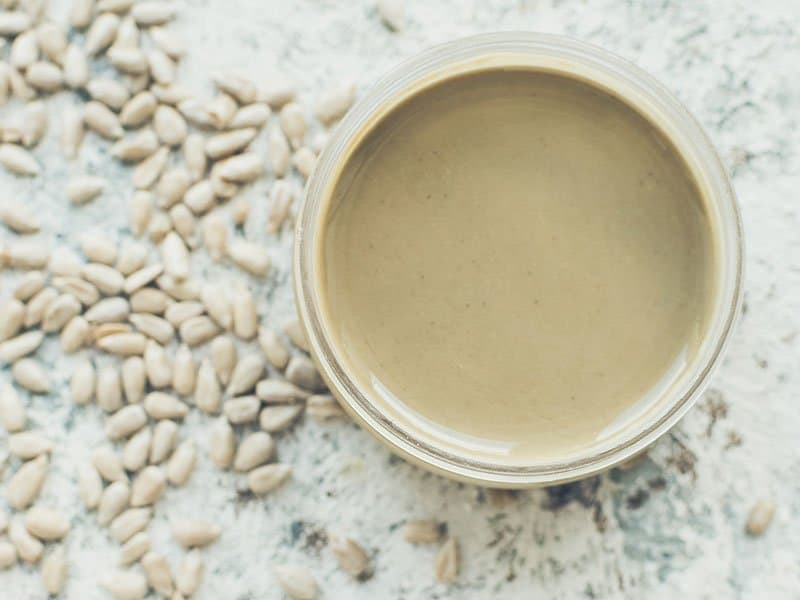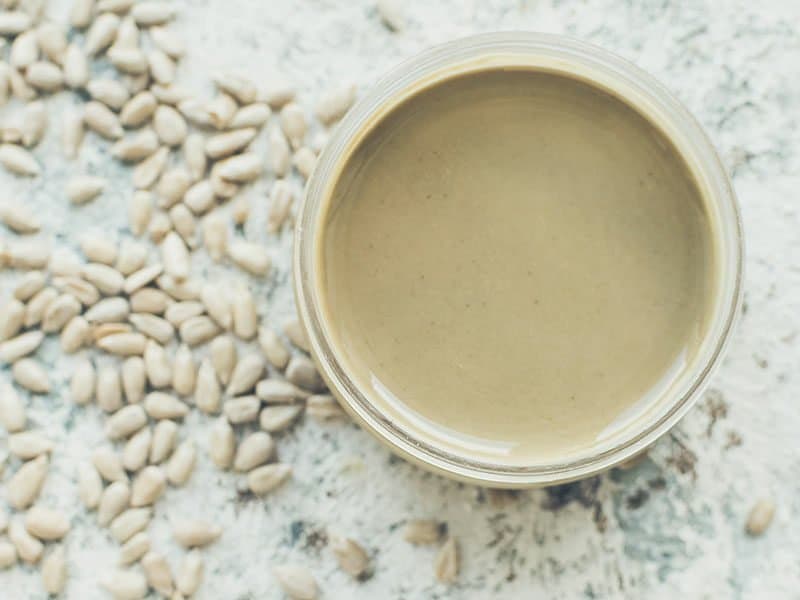 Soy Butter
Soy butter is made from roasted and ground soybeans. This butter is developed to substitute for those who have peanut allergies with gluten-free and dairy-free. This butter has a slightly sweeter taste than peanut butter.
Soybeans contain a lot of protein and good omega 3 fatty acids. Moreover, soybeans have lower fat than other nut butter. They help to lower cholesterol and blood glucose.
If you wonder about the taste of soy nut butter, you might get shocked that its taste and texture are a duplication of peanut butter. However, it's more similar to the smooth rather than the crunchy butter.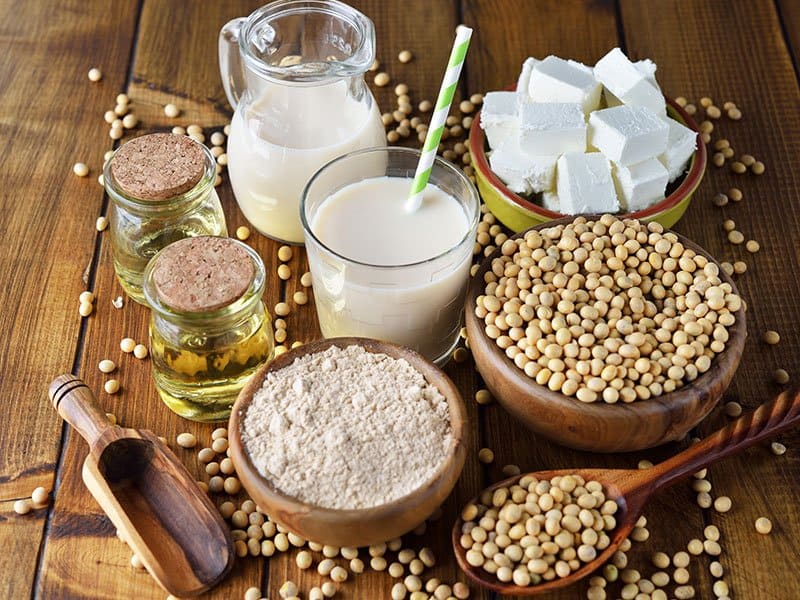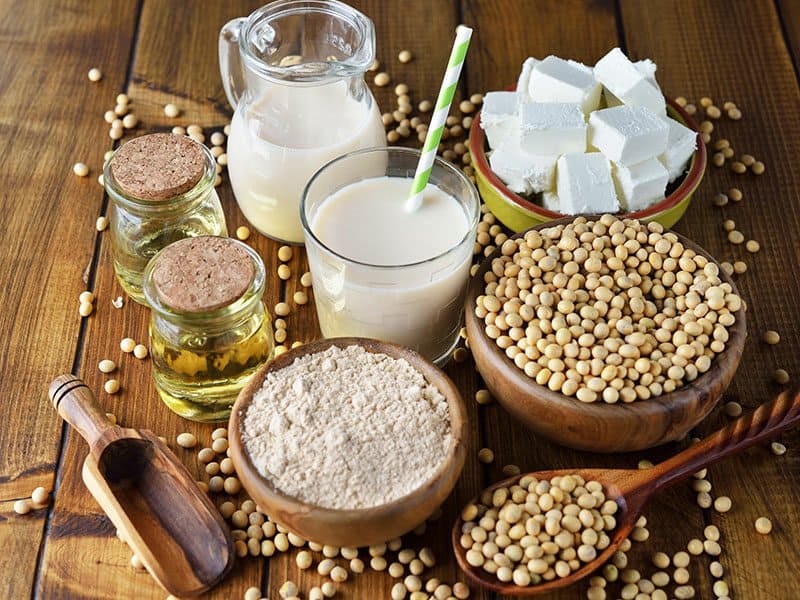 The Sesame Tahini
If you are considering the name Tahini, the name sesame seed butter may be familiar to you. Simply put, Tahini is a classic dish from the Middle East. People often make it with ground toasted sesame seeds with a mild, nutty, savory taste.
The Tahini sauce inherent nutrients from sesame seeds as they are rich in protein, fiber, vitamin B, and antioxidants, which are the precious nutrients in peanut butter. Furthermore, sesame seeds also support bones, blood cells and reduce inflammation, arthritic knee pain.
You can use the Tahini sauce with bread, muffins, or a salad dressing, a dipping sauce for steamed vegetables such as broccoli, carrots, cauliflowers. If you're wondering whether tahini can spoil, rest assured, its shelf-life is incredibly long.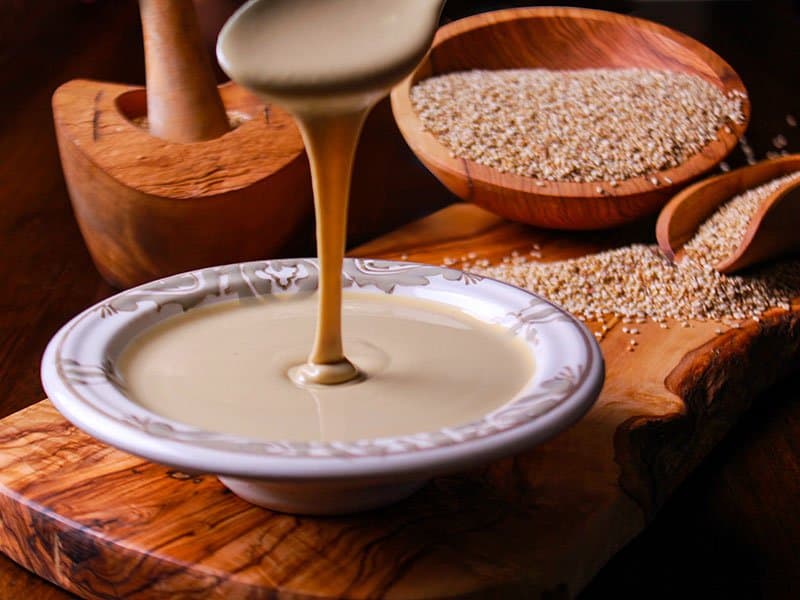 All-Free Granola Butter
Save the best for last; this granola butter will hit the 3-score on a row by the simple combination of rolled oats, healthy fat, and maple syrup.
Granola butter receives the nutrients from rolled oats, a good source of energy, dietary fiber, and many essential vitamins and minerals. Furthermore, you can vary the taste of granola butter by adding some other ingredients such as walnuts, flax, cinnamon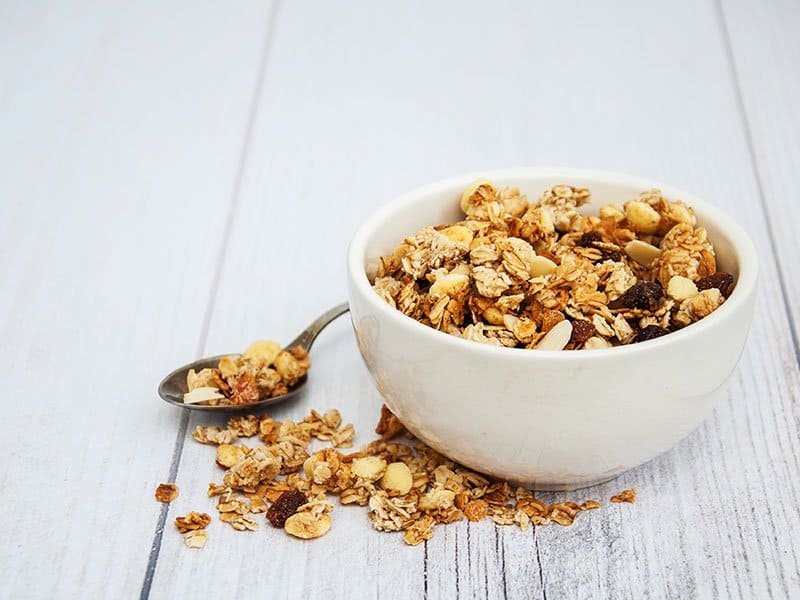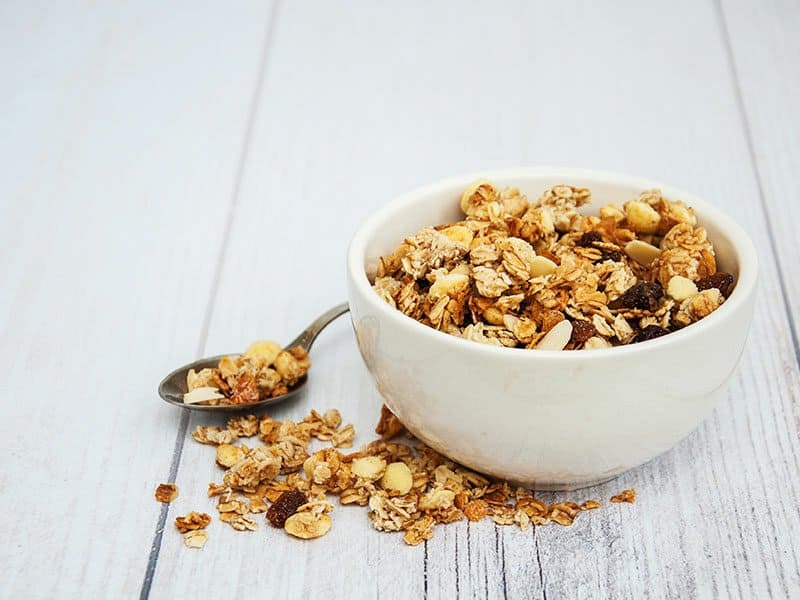 Cookie Butter
Cookie butter is not extracted from any nuts or seeds. It is the paste form of cookie, including fat, flour, sugar, and some additives.
This cookie butter is exactly what you need if you want to take your autumn-inspired cookies to a new level. You'll have both the taste of the cookie and in the spreadable form of peanut butter.
With the ingredients not containing any nuts or seeds, cookie butter is rich in protein, fat, sugar but less in fiber.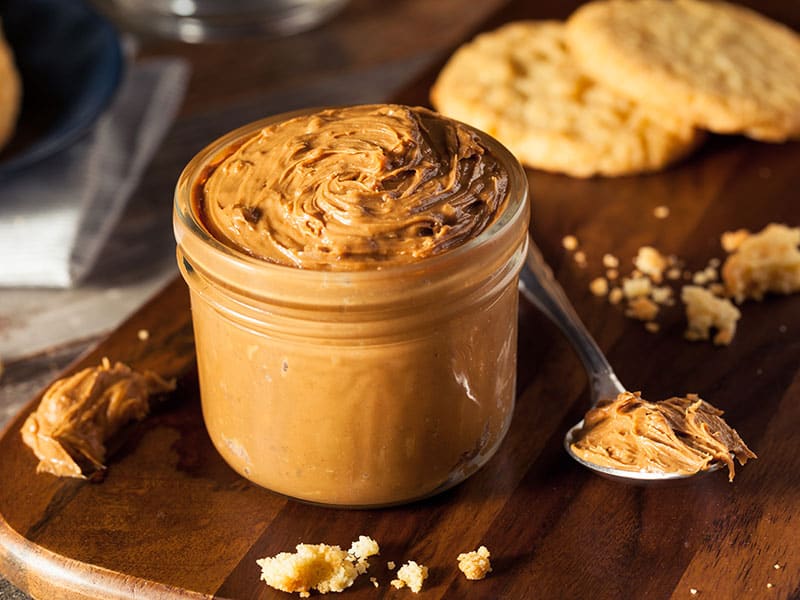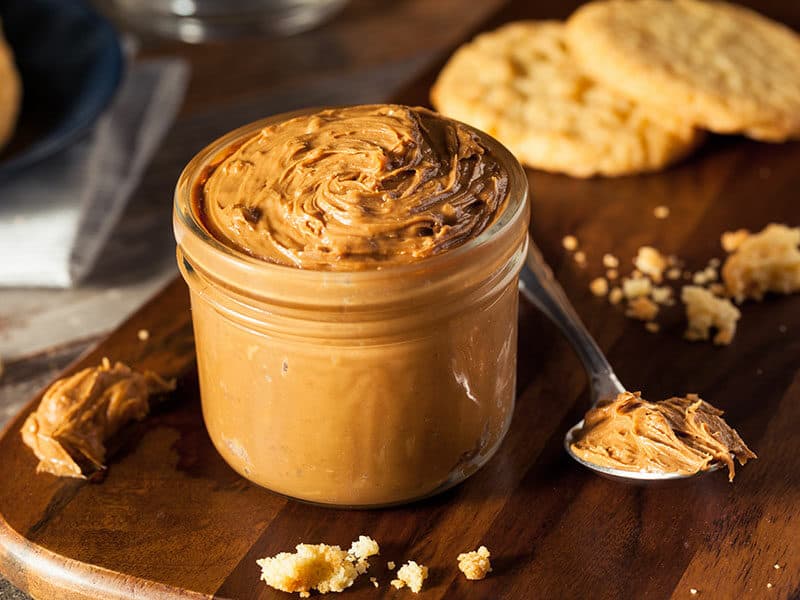 The "Inside Out" Hemp Seed Butter
You may get used to the moisturizer and relax function of hemp butter, but you may rarely know that it is also edible and is a "green" substitute for peanut butter.
Even the taste of hemp seed butter is not so similar to peanut butter, but the creamy texture, sweet and earthy background flavor of this butter will give you a new experience.
Hemp seed butter is full of plant-based protein with a lot of omega 3 and dietary fiber. This butter is a fantastic salad dressing and dipping sauce. With Tahini, Hemp seed butter is a good ingredient for your hummus dishes.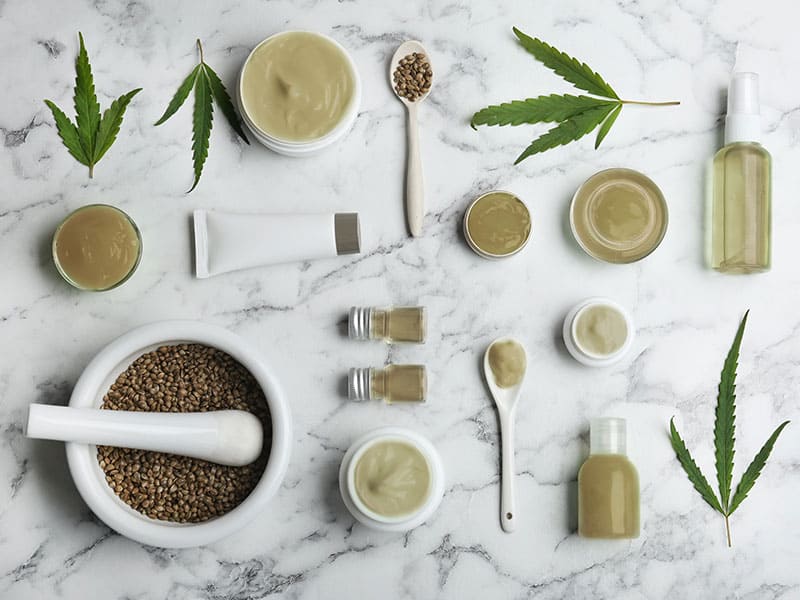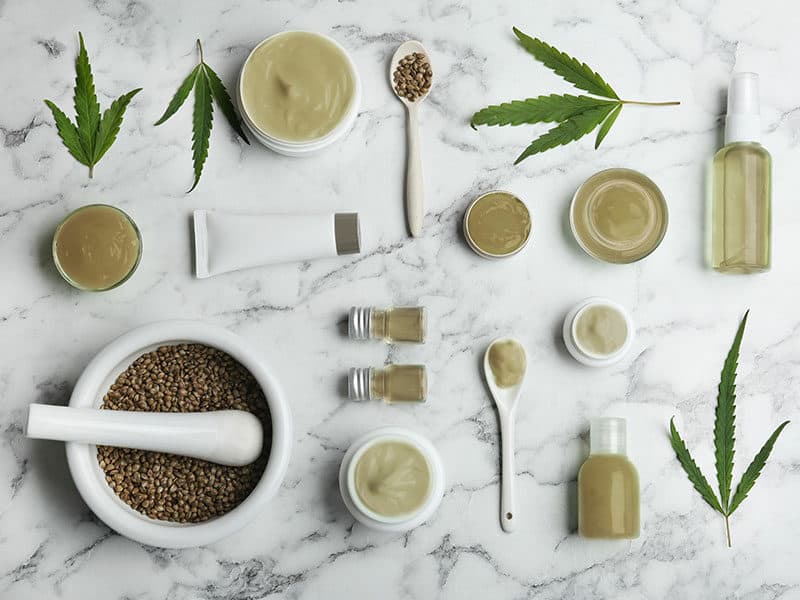 Did You Get Your Peanut Butter Substitute?
Peanut butter is tasty but besides peanut butter, many substitutes can displace it. However, each type of substitute has its features of nutrition.
If you are unsure whether there are nuts in these products, please check out the directions clearly and consider the doctor's advice before using them.
With my information above, I hope that you could find the most suitable butter alternatives for yourself.
If you enjoyed the taste of those substitutes, please feel free to share with me your experience about them via the comment sections.
Nutrition Facts
1 servings per container
Serving Size1 tbsp (14.5g)
---
Amount Per ServingCalories93.5
% Daily Value *
Total Fat 9g

14

%
Potassium 109.5mg

4

%
Total Carbohydrate 2.6g

1

%

Dietary Fiber 1.4g

4

%
Sugars 0.7g

Protein 2.2g

4

%
---
Vitamin A

0.2

%
Vitamin C

0.9

%
Calcium

1.4

%
Iron

3.6

%
* The % Daily Value tells you how much a nutrient in a serving of food contributes to a daily diet. 2,000 calories a day is used for general nutrition advice.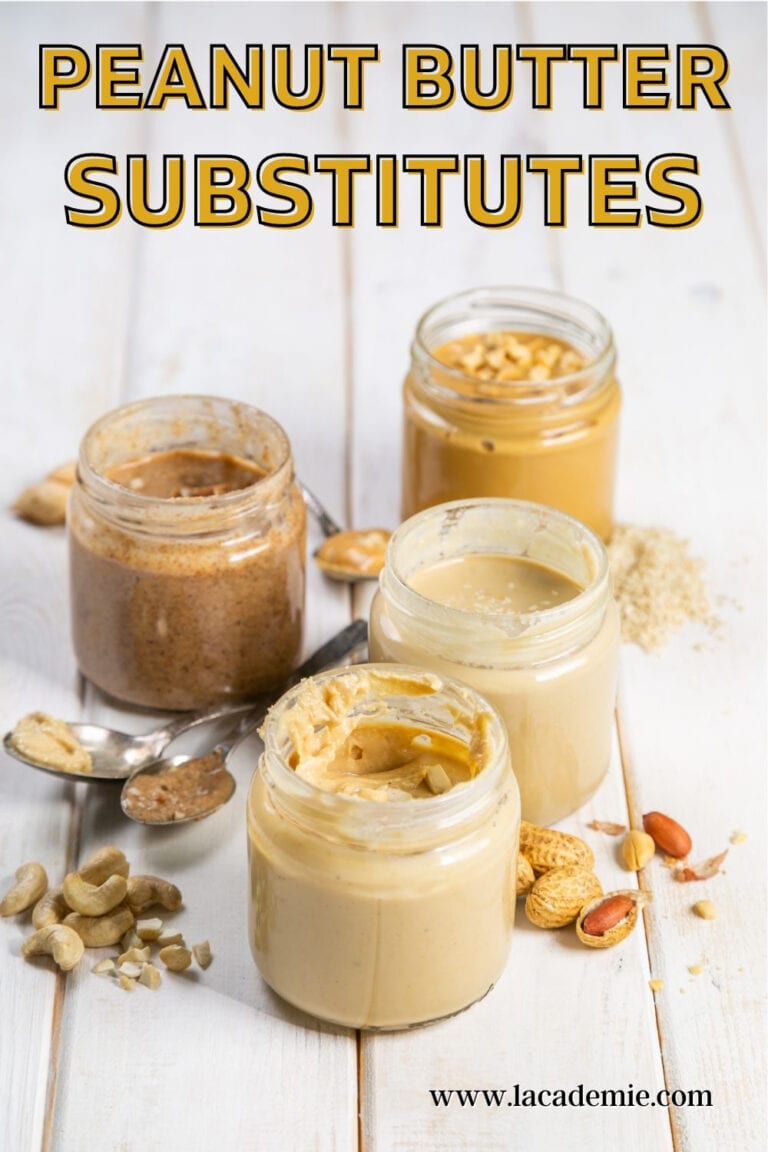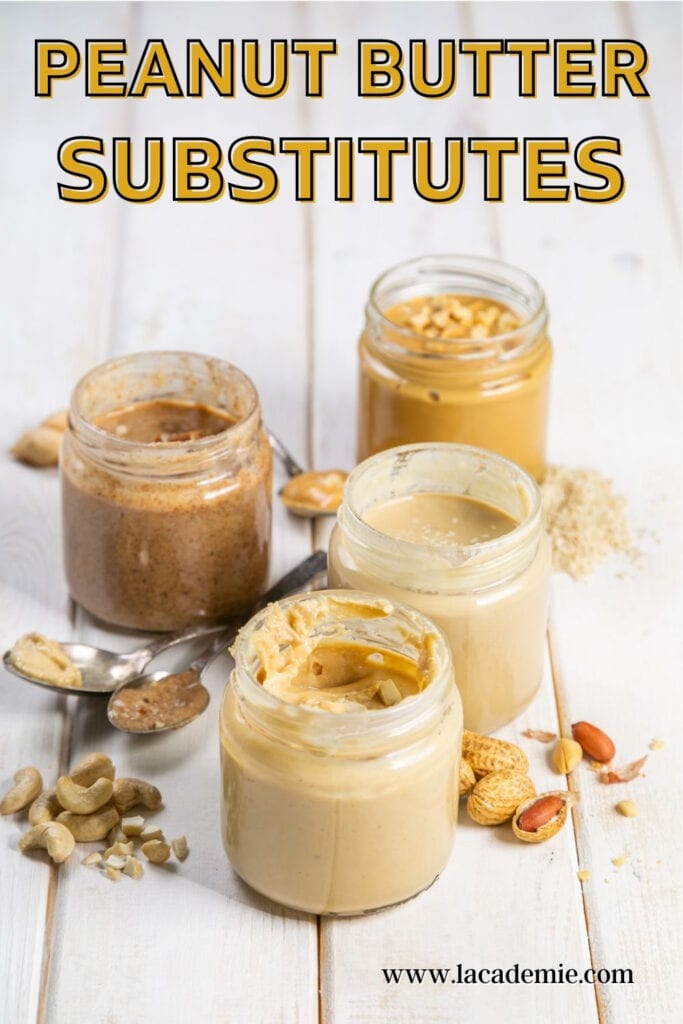 Reference
Kanters, J., 2021. "Pea butter and jam, anyone?". Food For Thought.
"Peanut, Tree Nut And Seed Allergy". 2019. Australasian Society Of Clinical Immunology And Allergy (ASCIA). https://www.allergy.org.au/patients/food-allergy/peanut-tree-nut-and-seed-allergy.