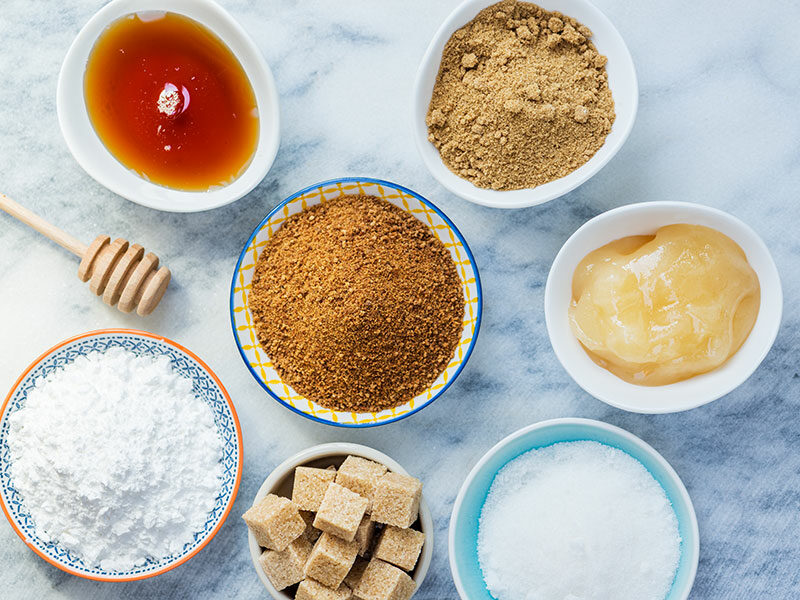 Coconut sugars and coconut sugar substitutes give many dishes a richer taste and a caramel fragrance. Hence, this natural sweetener is shown in all types of recipes. But, are there any great replacements to coconut sugar that everyone can customize the flavor in preparing whole30 meal ideas?
Let's figure out the answer in this post. I believe that you were soon surprised with the below information. So, scroll down this list right now!
1. Brown Sugar
2. Sucanat
3. Raw Honey
4. Agave Syrup
5. Maple Syrup
6. Date Sugar
7. Stevia
8. Molasses
9. Monk fruit
10. Sugar Alcohol
What Is Coconut Sugar?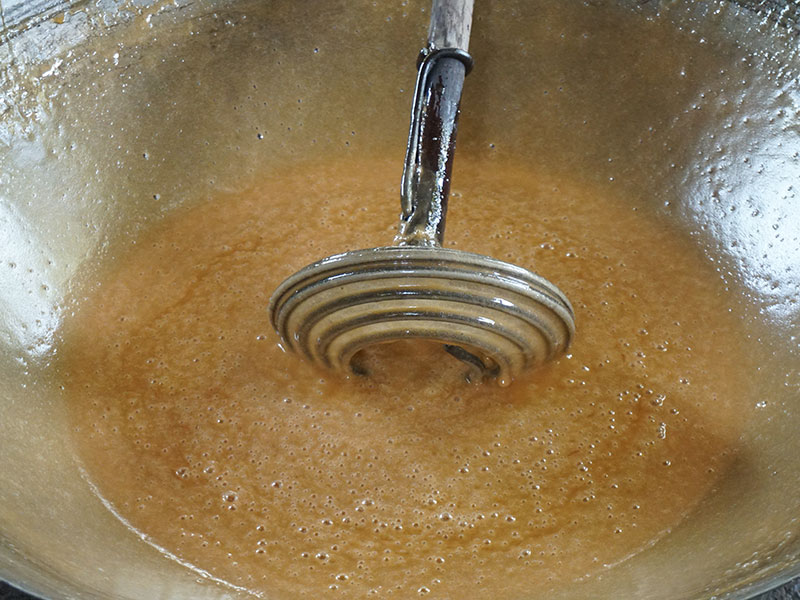 It is a natural sweetener derived from coconut palm sap. After collecting sap from the flowers, these raw materials remove the liquid by heating. Afterward, the dehydrated sap is broken into brown granules, and the final product becomes a staple of many dishes worldwide.
Coconut sugar is often used as a supporting ingredient in making coconut-flavored desserts alongside coconut flakes, coconut milk, coconut water, etc. It has a subtly sweet flavor that can lend a pleasant sweetness to other baked goods and confectionaries as well.
Wonder if coconut sugar is healthy or not? Jump in here to find out more about nutrition information.
Is It More Nourishing Than Sugar?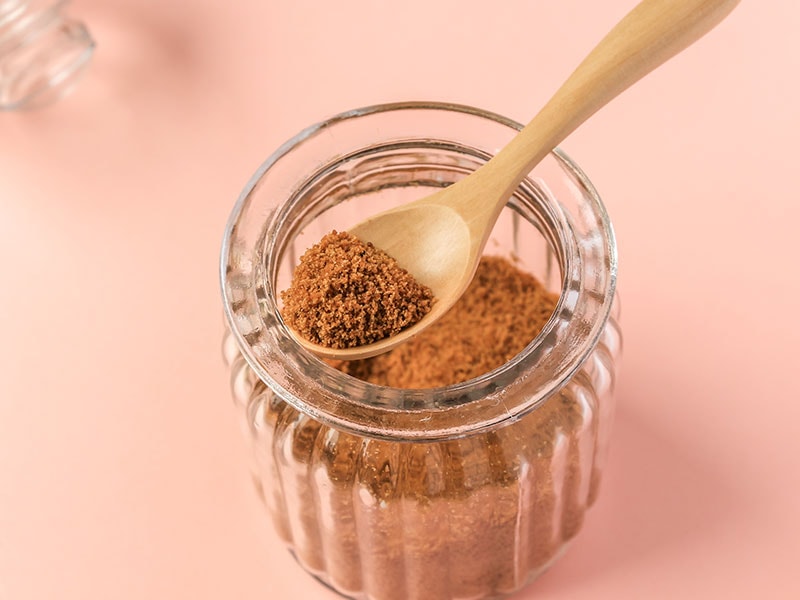 Coconut sugar undergoes a minimal process. Hence it keeps several natural nutrients in the coconut palm, mostly zinc, iron, potassium, and calcium. These essential nutrients will regulate the water content in the human body and support nerve, heart, and muscle functions.
Moreover, with the low-glycemic index, using sugar coconut might impact human blood sugar levels. So, it means that blood sugar levels will not soar or plunge. Additionally, it does not result in sugar crashes or intense food cravings.
In general, it has the same amount of cab as regular sugar, but you should not consume large quantities to reap all of its benefits, eat in moderation.
| | |
| --- | --- |
| Nutrition | Coconut (per 100g) |
| Energy | 400 (kcal) |
| Protein | 0 (g) |
| Total lipid (fat) | 0 (g) |
| Carbohydrate, by difference | 100 (g) |
| Fiber, total dietary | 0 (g) |
| Sugars, total including NLEA | 80 (g) |
| Sodium, Na | 240 (mg) |
| Fatty acids, total saturated | 0 (g) |
| Cholesterol | 0 (mg) |
The information from USDA (1), for 100g each serving
What Does Coconut Sugar Taste Like?
Coconut sugar is delicately sweet, similar to brown sugar with a light touch of caramel. Although coconut sugar does not go through many steps, the sweetness, color, and taste still differ based on the chosen coconut species, harvest time, where they grow, or even how to collect the sap.
Why Does Replace Coconut Sugar?
Coconut sugar is not a magical food for your health as marketed. It still is a high-calorie sweetener and can cause some risks for humans if overeating. As with all sugars, you should eat them in moderation.
And finding the sweet coconut sugar you enjoy is a cinch; however, it is not always available to buy. That is the reason why picking an excellent substitute is a great solution.
In addition, it is perhaps hard to trace through all of the sugar substitutes available to determine which one is best for you. Here are ten replacements to consider. Dive in, my dear!
Top 10 Alternatives For Coconut Sugar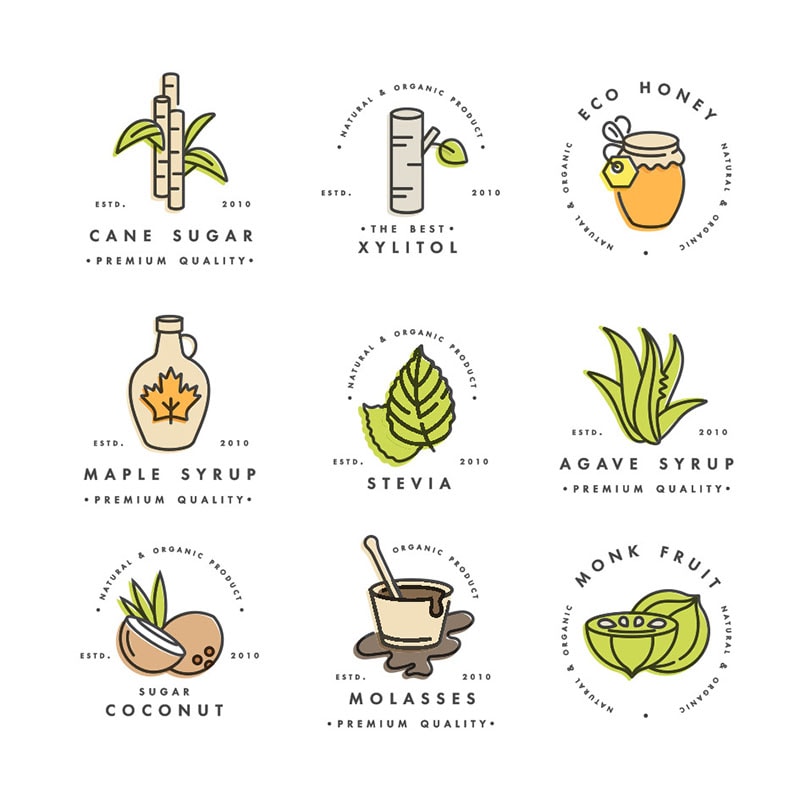 You find out the answer to the question "Can sugar get spoiled?" too late, and now you can no longer use your coconut sugar. Or maybe you can't find coconut sugar anywhere. What do you do now? Fortunately, there are many options to replace this ingredient that you can consider.
1. Light Brown Sugar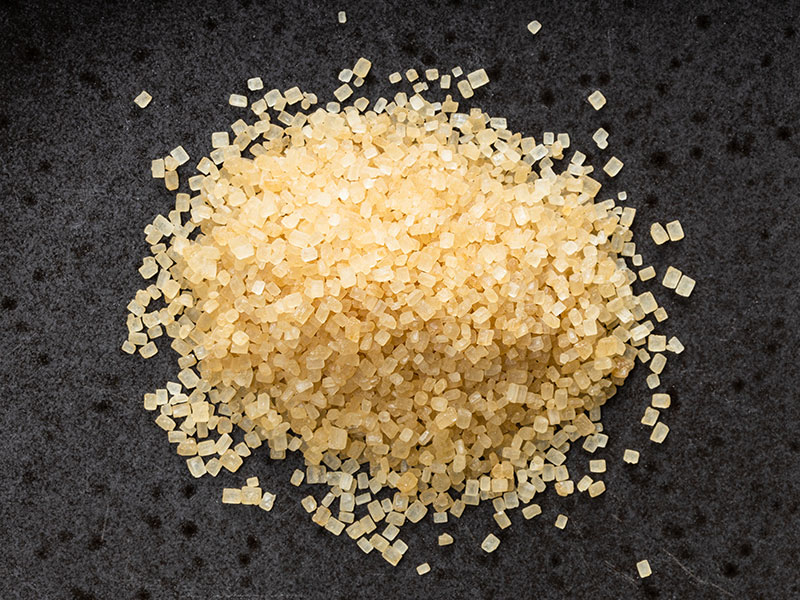 Coconut sugar and brown sugar have many things in common such as color, flavor, or texture, so picking them is a suitable option. Light brown sugar also dissolves in a variety of dishes.
But you should keep the proportions in mind, and light brown sugar is sweeter than coconut sugar; simply customize it for your sweet's taste.
Light brown sugar is cheap, and you can find it easily in many grocery stores.
2. Sucanat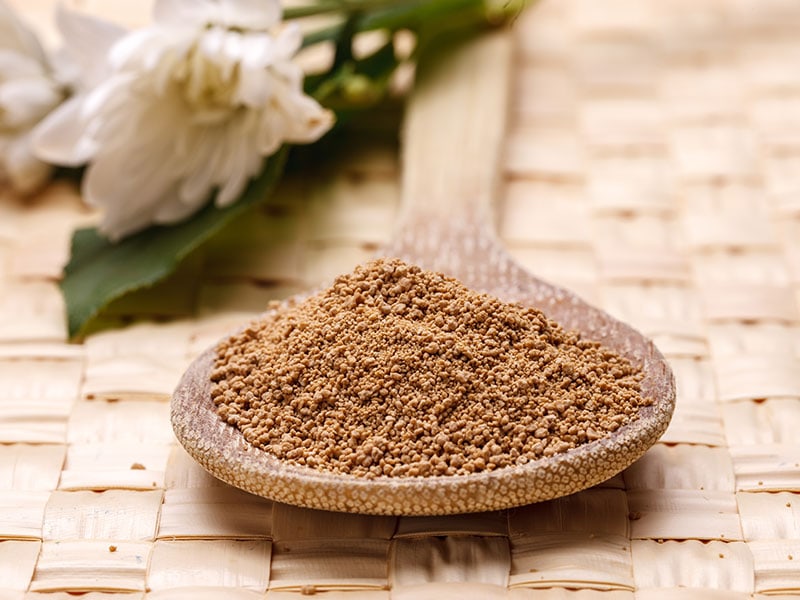 Yeah! Sucanat is my favorite sweetener of all time. Right here, the reason why it soon wins over you.
Sucanat is a type of raw sugar generated by heating sugar cane juice into dry granules. Sucanat keeps a brownish hue like coconut sugar and a slight touch of molasses in its flavor with minimal processes.
This natural sugar creates a tasty treat for your well-loved menu. Just apply the same ratio with coconut sugar when cooking.
However, its unground texture is solid, meaning it is hard to blend in the mixture. Therefore, I recommend you grind sucanat into the ground before using it.
3. Raw Honey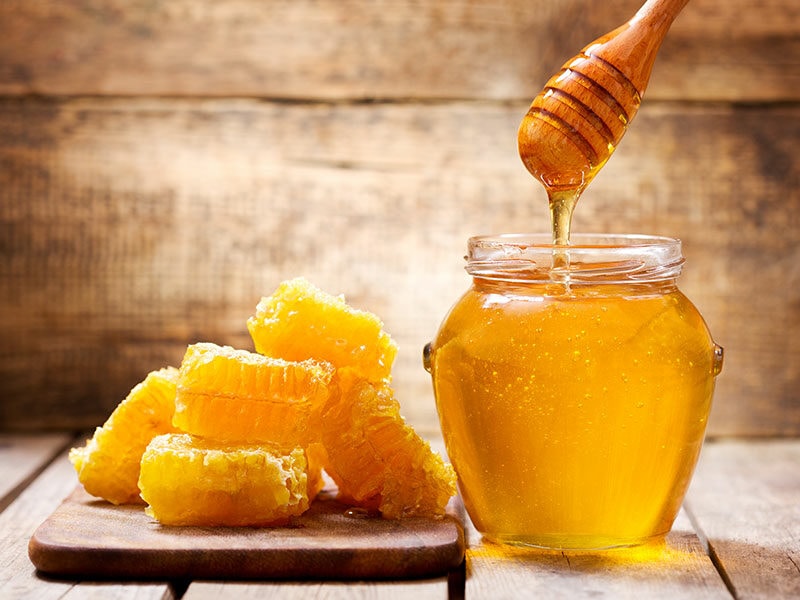 Honey has been utilized throughout many centuries in pantry and cooking. It contains a range of health benefits such as healing wounds, helping with digestive issues.
The antioxidant compound in honey might prevent heart diseases, eliminate unwanted bacteria, etc. If you're wondering whether you can enjoy honey on a gluten-free diet, the short answer is yes (if you opt for reputable brands).
The sweet and golden liquid comes from honeybees without undergoing any process before being bottled—that is why it doesn't contain any hidden ingredients. And premium-quality Manuka from leading brands is the top raw honey you can use to substitute coconut sugar.
Whatever kind of honey you're going for, make sure that it's raw. Raw honey is an excellent substitute for sweet coconut sugar, adding a nice touch to your dishes. Remember that ¼ is the suitable ratio when using raw honey (1/4 cup) to replace coconut sugar (1 cup).
Next time, ditch all preservative stuff and get the real deal with raw honey directly.
4. Agave Syrup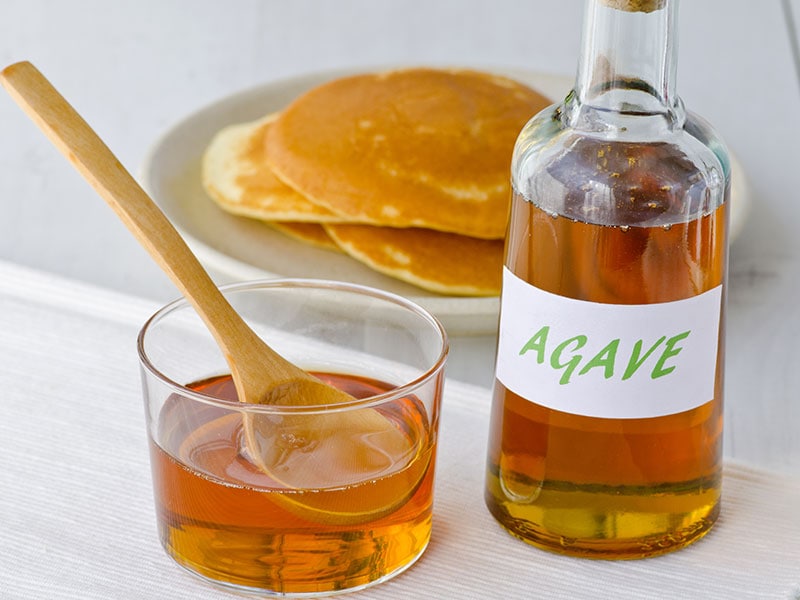 If you want to switch from coconut sugar to another, agave syrup soon is a new suggestion on your list. It is extracted from the blue agave plant, and then after being highly processed, the final product ready to serve.
With thinner consistency and sweetness than regular sugar, agave syrup is quickly dissolved, making it a decent sweetener for baking, beverages, or toppings.
Like coconut sugar, agave syrup can make almost anything taste better. For instance, agave syrup is one of the best ways to improve almond milk's flavors. It's also a fantastic flavor enhancer for boozy drinks such as Margarita, Mojito, or Cosmopolitan.
Also a fan of coconut water? Fantastic, you can combine agave syrup with some delicious coconut water from top brands to whip up a refreshing drink to combat the summer heat. Mix some Martin and orange zest in the drink if you want a boozy flavor with light citrusy notes.
On the other hand, agave syrup contains high amounts of calories, carbohydrates, and fructose, so use it in moderation. Diabetes patients should ask the doctor before adding in the meal.
5. Maple Syrup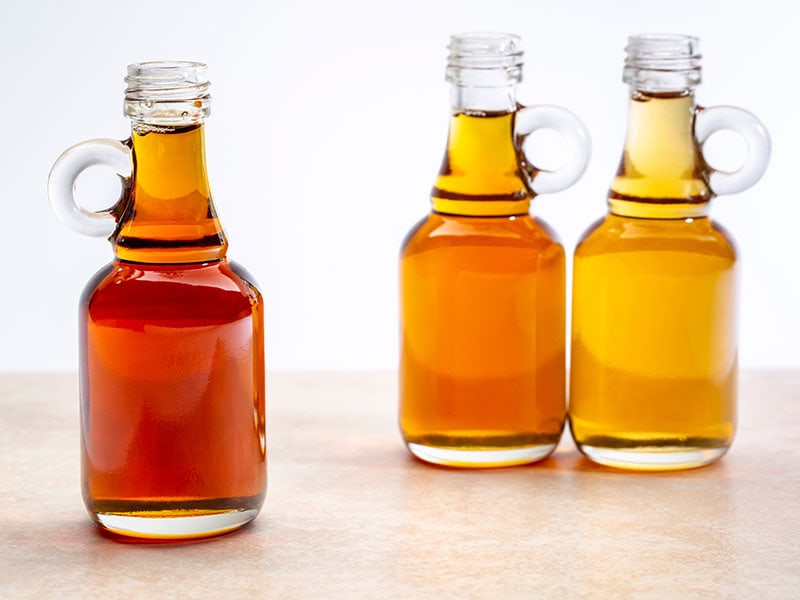 Generally, maple syrup brings back the flavor of pancakes or waffles drenched in the natural sweetener, matching incredibly. Even better, you rarely have to worry about if maple syrup will get spoiled, as this sweetener has an impressively long shelf-life.
Maple syrup is a sweetener extracted from the sap of maple trees by reducing the water until it is dark-golden and thick. The appearance of sugar in maple syrup plays a vital role in initiating caramel flavor.
Similar to honey, maple syrup is a clever replacement for coconut sugar. For cooking, maple syrup and coconut sugar should be substituted with 1:4 ratios. This natural sweetener can be present in most foods popping up in your mind.
Why don't you try the new recipes for waffle iron? However, maple syrup can grow mold, keep opened bottles in the refrigerator for six months to one year before the color and taste deteriorate.
6. Date Sugar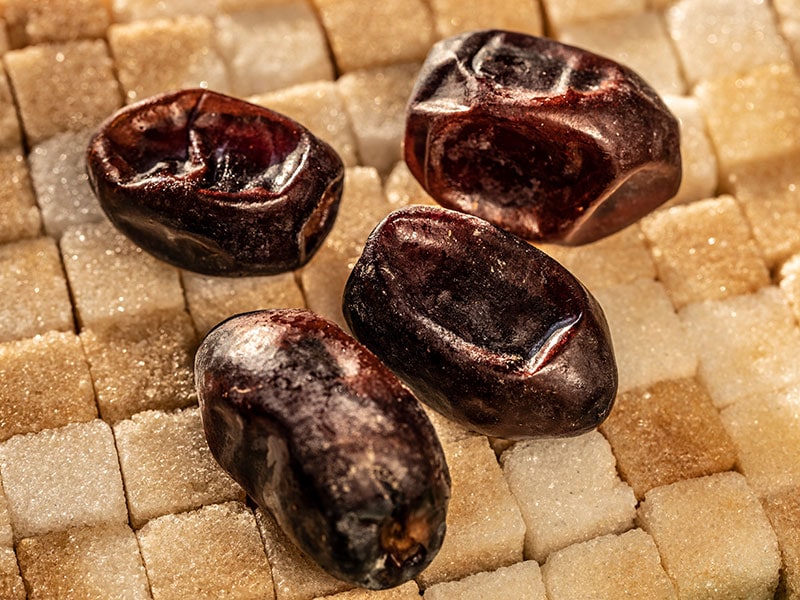 Another brown sugar is derived from dried date; date sugar is naturally sweet and loaded in many nutrients good for the human body.
Generally, date sugar is confused with date palm sugar, made from the sap of sugar palm trees. Therefore, when buying it, you should read the label carefully to pick the right one.
Another tip to recognize date sugar is not blending in the water altogether, while date palm sugar can.
Use 1:1 proportion for replacing coconut sugar with date sugar since they are similar flavor profiles. However, be careful when putting it in drinks; date sugar will not melt quickly.
7. Stevia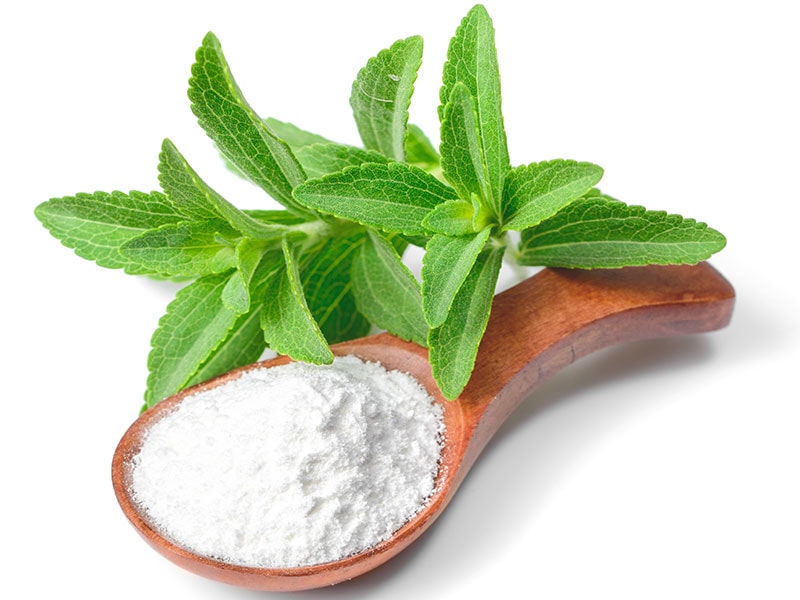 Stevia doesn't have calories, making it a prevalent choice in keto and diet plans. You will be surprised that this stevia is sweeter than regular sugar 50 to 150 times. Hence, stevia can be substituted for coconut sugar well.
It can lighten up chocolate cookies, brownies, or even a cocktail. Since the sweet it delivers, you control the number of stevia intakes. The only thing is that it doesn't caramelize, as it has no brown like regular sugar. Sometimes, the stevia creates a bitter aftertaste.
Keep in mind, stick with stevia sugar in moderation, and choose the products with USDA certification and non-GMO.
8. Molasses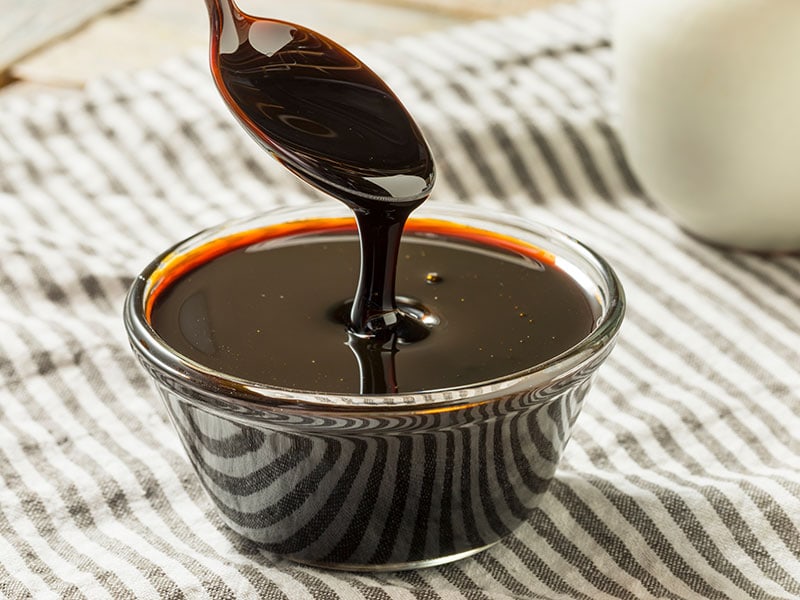 Molasses is a coconut sugar replacement. This brown syrup is generated from boiling down sugar cane juice. Molasses undergo little processing, so it is still loaded with a range of nutrients that benefit human health.
It helps in weight loss, alleviates menstrual cramps, rich in antioxidants, offers relief from constipation, or helps to maintain healthy bones. But, don't get much of this sugar intake.
It would be best to change coconut sugar with ¼ cup of molasses and customize it to suit your sweet taste in cooking.
9. Monk Fruit Sweetener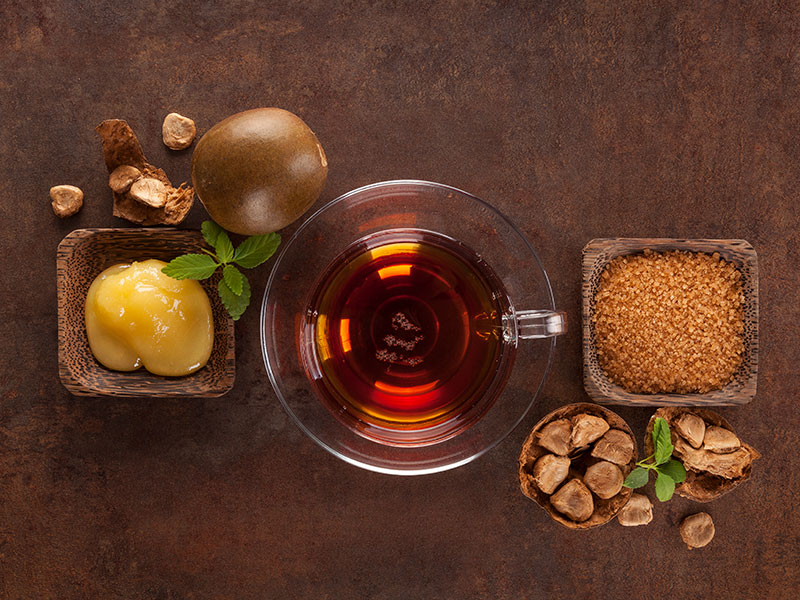 Monk fruit sweeteners are a new factor in the market, and their presence has appeared for many decades in China and Southeast Asia. It has no carbs, calories, and sugar levels, available in many forms, and it is an excellent alternative to coconut sugar.
Its incredible sweetness is much more than coconut sugar; a small amount of decent sweetener can let the whole food shine.
It might be expensive and hard to find. But it does a simple swap for cutting down sugar. So let's try this ultimate sweet spot!
10. Sugar Alcohol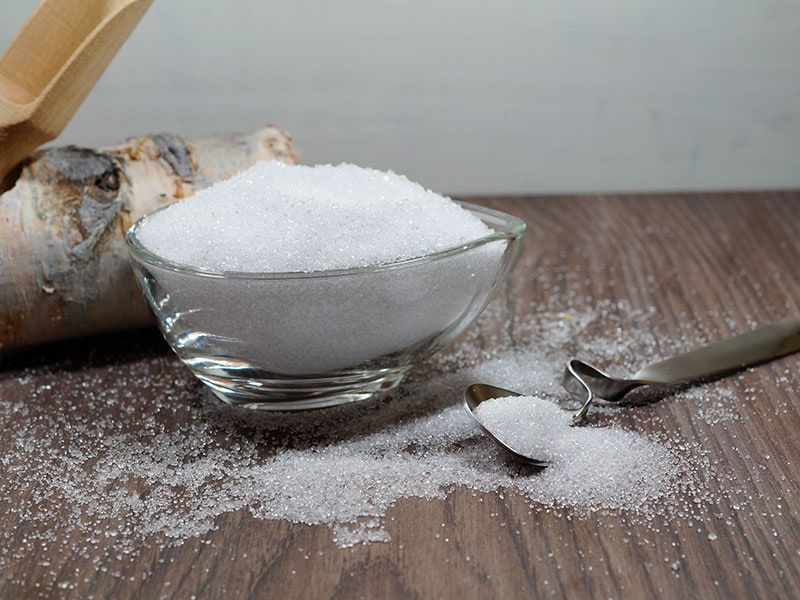 This sweetener does not contain any alcohol like its name. So which are unique things making them more popular recently?
They taste mostly the same as regular sugar, are less sweet, have fewer carbs, and even less affect blood sugar levels. So it's a good choice for those searching for natural sugar-free selection and lowering calorie intake.
Sugar alcohol is generally found in fruit or vegetables such as plum, avocado, strawberries, or chemically processed regular sugars like xylitol extracted from birch wood and corn.
However, its excessive amount can cause digestive issues. Just consuming in moderation is perfect. Replace coconut sugar with alcohol sugar, a new step to cut down sugar in your diet.
Recipes Ideas Help You Swap Coconut Sugar
Must-have recipes with the above coconut sugar substitutes! It's time to bring dinner on the table with bellow suggestions.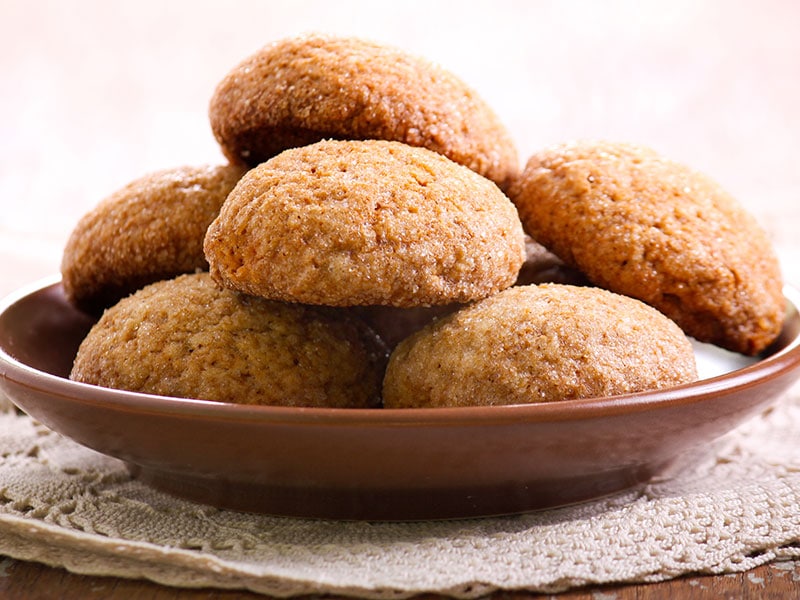 Light brown sugar is ideal for adding a touch of caramelized sweetness to tasty desserts.
Toss together flour, baking soda, cornstarch, ground cinnamon, salt, unsalted butter, egg, and a pack of light brown sugar. The soft and chewy brown sugar cookies are ready in 30 minutes. Serve up cookies as the traditional symbols of Australian dessert for the party, holiday perfectly.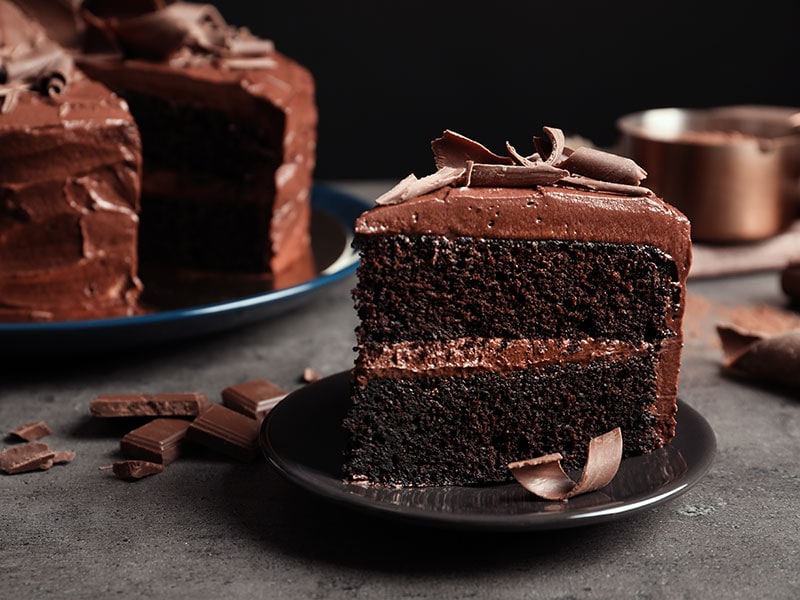 The moment I had seen an image of delicious sucanat fudge cake in the coffee shop, I knew I would like to make one for myself. The low glycemic index and low calories in sucanat make the food cake a thing everyone should try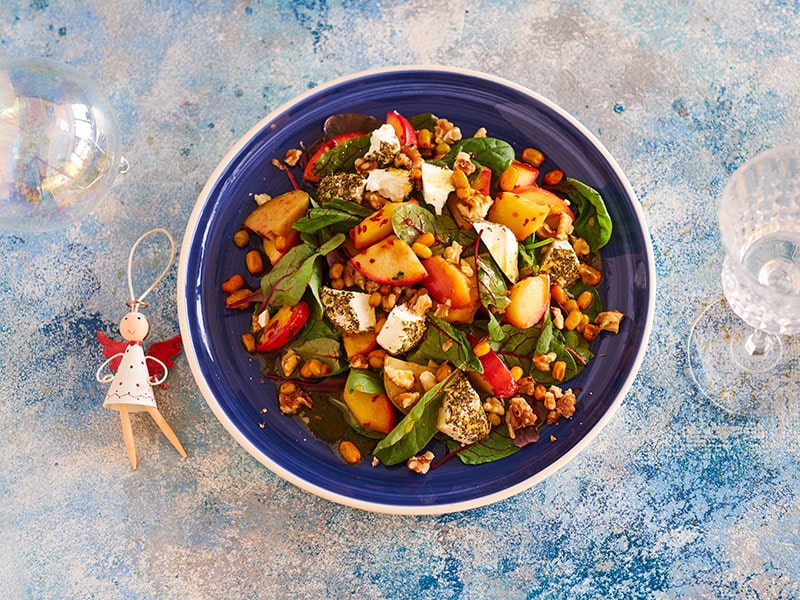 Crisp apple, creamy brie cheese, fresh green vegetables bring plenty of various flavors and textures. Sweet-tart cranberries and toasted pecan mix splendidly together without an overpowering taste.
Simple honey and apple cider vinegar dressing tie everything together, making a great salad dish for diners.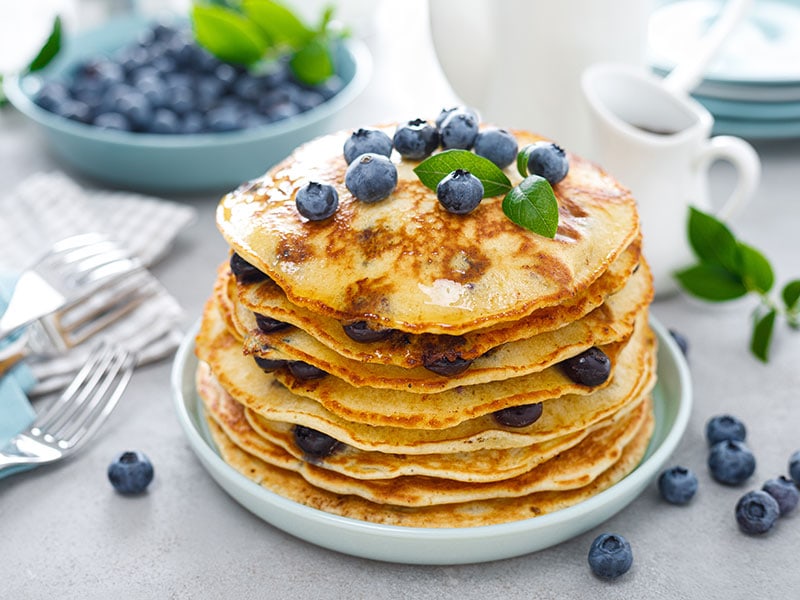 Utilize vanilla extract, plain flour, plain yogurt, or freshly made yogurt from a Greek maker, egg, and whisk until smooth texture. Cook prepared batter until the pancake is golden brown. Serve them stacked high with maple syrup and extra fresh fruit. Yah! Fluffy pancake goodness, right!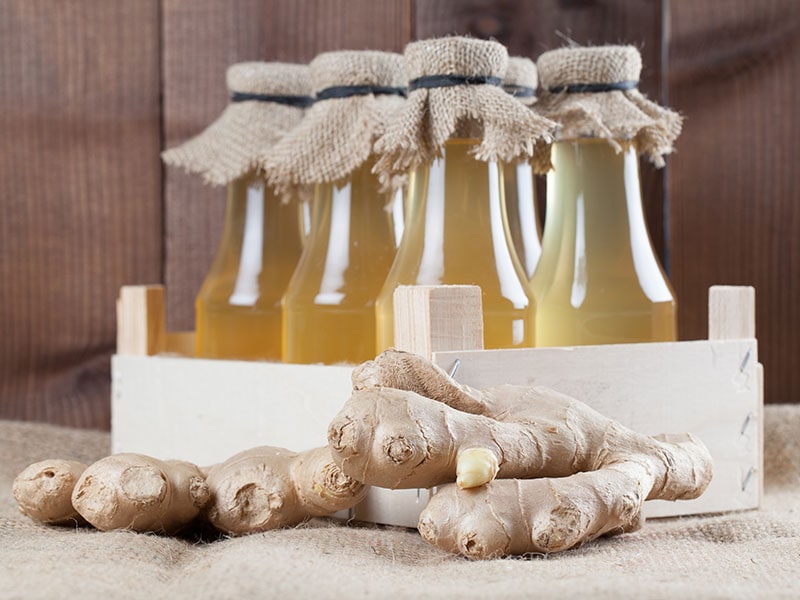 It is effortless to make. Prepare fresh ginger slices, agave, water, and simmer them in the pot. Before pouring into the bottle, just strain out all ginger slices and cool them in the refrigerator. Ginger reveals a spicy touch to the sweetness of agave!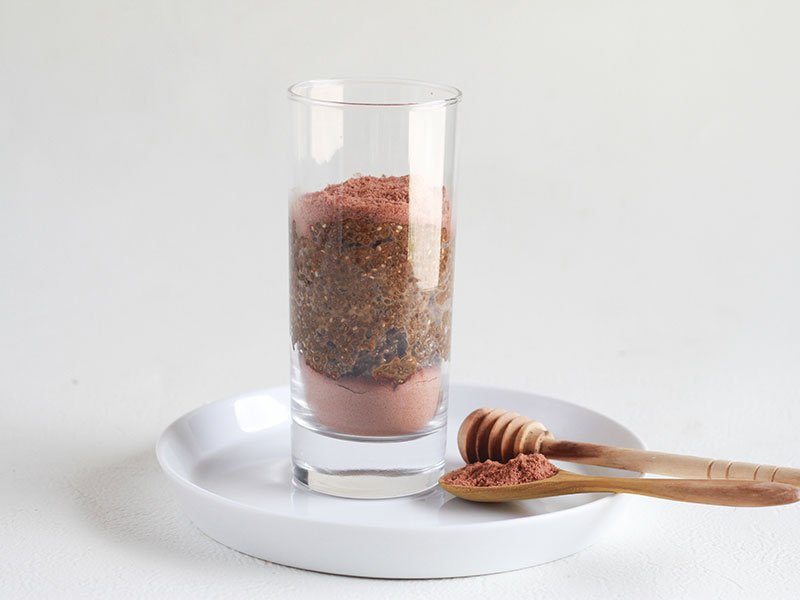 A combination is not weird, chia and coffee, both of them supplement flawlessly. However, this combination tends to be more famous for the person who wants to eat healthy food.
Love chia! Love coffee. Let's try this recipe, boosting your energy every morning.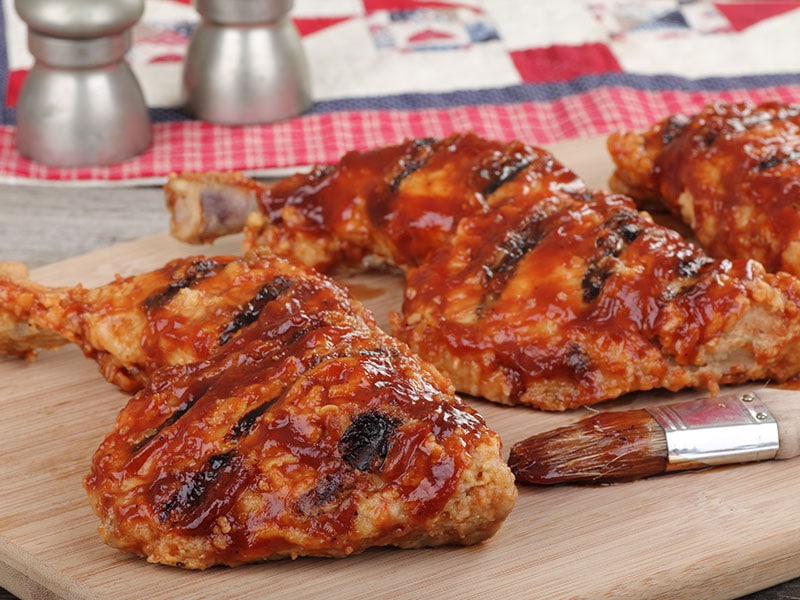 BBQ chicken is a juicy, sweet, spicy, delicious, and incredible way to get a top-notch meal. Start with preparing the sauce. It's a simple mixture of honey, cider vinegar, water, packed brown sugar, soy sauce, molasses, mustard, ground cumin, salt, and pepper.
Turn the heat and grill the chicken cover with prepared sauce in 25-35 minutes. Now, ready to bite into this juicy chicken.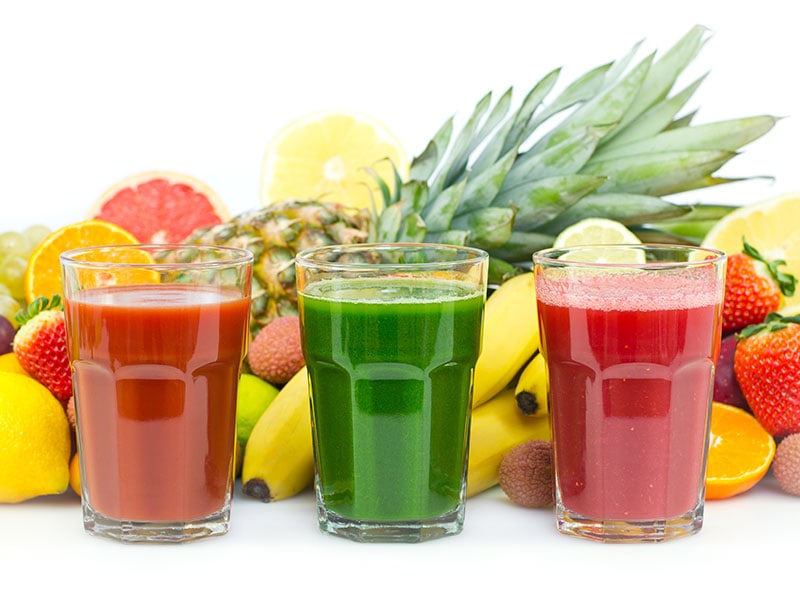 Grapefruit, strawberry, and pineapple are excellent sources of vital vitamins, support and enhance functions of the human body.
Put all ingredients in a blender, delicious smoothies ready in less than 1 minute. Cool down the hot summer with this refreshing drink.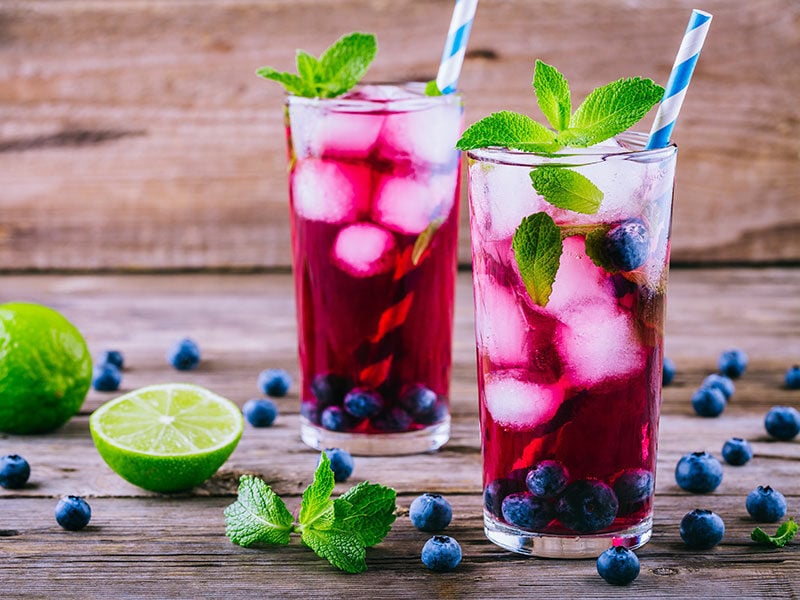 A quick and portable recipe for heavenly homemade blueberry lemonade, sweetened with monk fruit sweetener and filled with fresh blueberry and lime juice. You will never want to get the lemonade from the store again!
FAQ
A coconut sugar substitute is good at embracing natural sweetness to the dishes. Everyone must understand which sugar to choose for their cravings. Here are some common issues. Head it up now!
How To Replace Coconut Sugar?

Finding other replacements for coconut sugar is not complicated as it sounds, right! So one day, you don't have coconut sugar available in your kitchen, don't worry. Instead, with my recommendations above, pick the one suitable for your demands and the required flavors.
Most of these substitutes have similar tastes; however, some may be a bit more sweetener. So make sure that you measure the proper portion when adding to the recipe.
Lastly, if you like this post, don't hesitate to share it with your families, friends, and even your kind neighbors. And if you know any other great substitute, suggest it to me in the comment below. I'm sure that I will not miss it. My dear!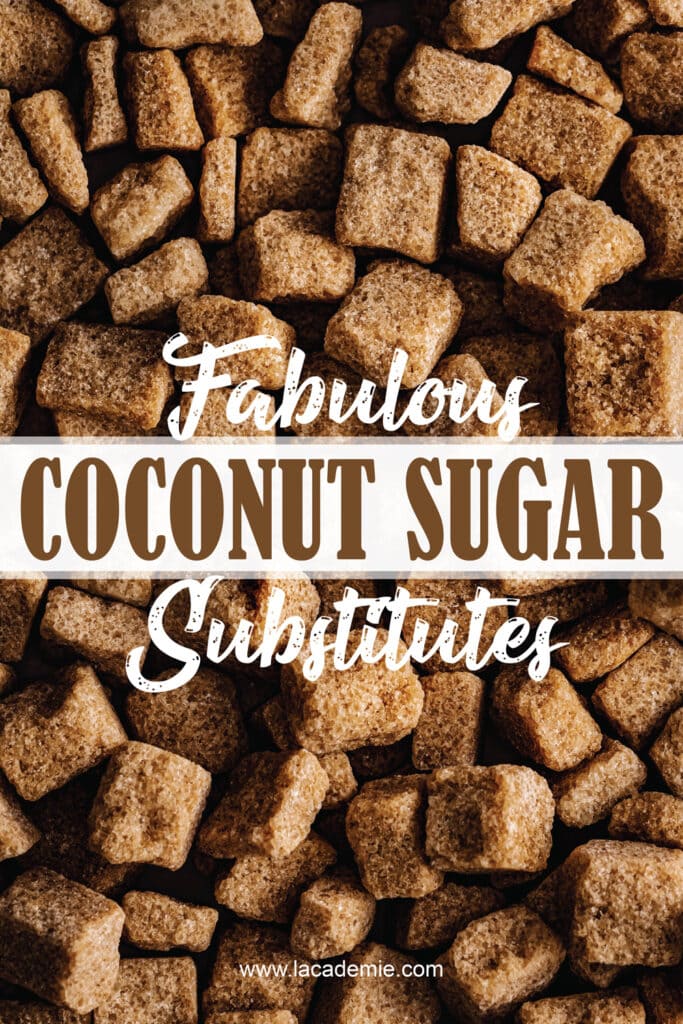 References
U.S. Department Of Agriculture. 2021. Search Food data Central