This article informs you about how to make almond milk taste better. As you know, almond milk has an underlying nuttiness with more resemblance to dairy milk. It tastes good, but you might want to make your almond milk more flavorful than usual.
Instead of adding a bunch of sugar to sweeten your glass of milk, there are more ways to flavor it or sweeten it delicately. Doing so helps the almond milk's flavor to shine more.
Let's discover the various ways to enhance almond milk's flavor in today's post. Besides, I'll also include some useful information about this delicious drink that you shouldn't miss!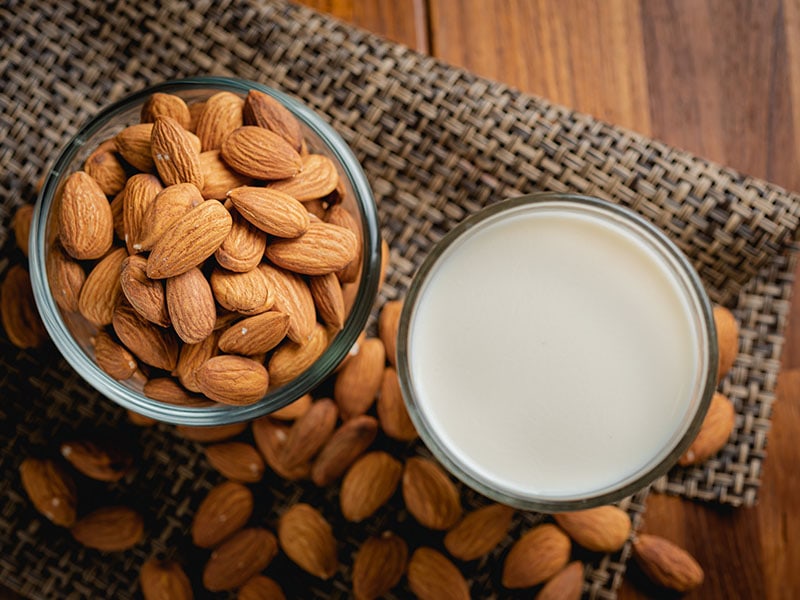 How To Make Almond Milk Taste Better
It's a lot of fun to test with different flavors to make your almond milk taste insanely good! So if you're not accustomed to the flavor of almond milk, maybe you need a little bit of sweetener to reduce that nutty taste. Here are the popular flavors to infuse your almond milk:
Vanilla
Chocolate
Strawberry
Banana and peanut butter
Honey
Almond extract
Cinnamon and agave syrup
Pumpkin spice
Salted caramel
Dates
Why Do You Choose Almond Milk?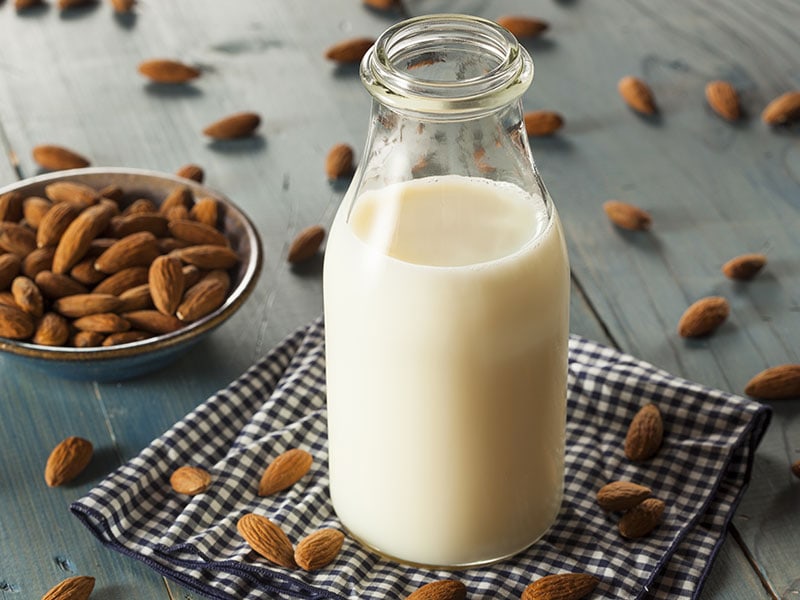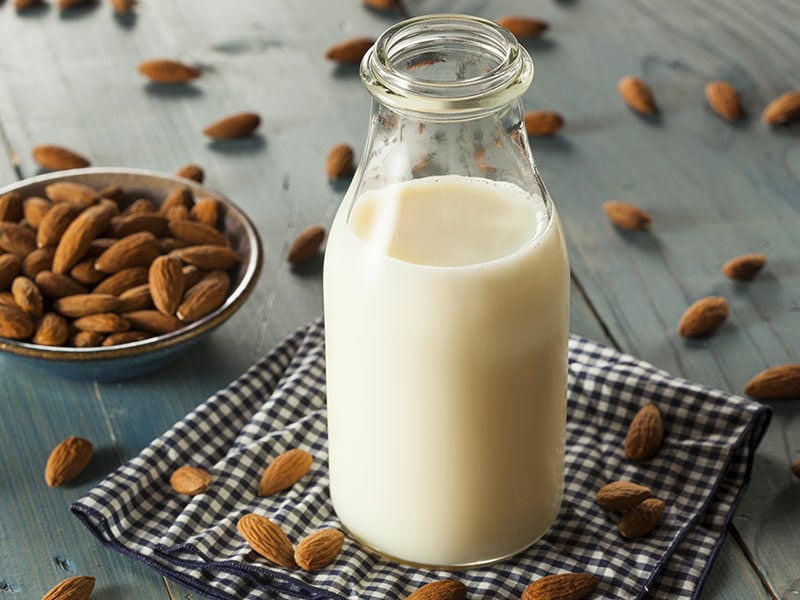 You might think that almond milk is made from almonds pressed to extract milk. But, instead, it's a plant-based drink made from a blend of groundnuts and water.
Almond milk is known for its creaminess and nuttiness. However, it's also a dairy-free product, which means that it suits all vegans and those with lactose intolerance (1). They love to have almond milk as an ideal option for nearly everything, from smoothies to cereals.
Some people also use almond milk as a perfect alternative to other regular milk types (dairy or non-dairy), such as cow's milk, soy milk, and oat milk.
Today, almond milk is all the rage, making itself widely available at every supermarket and grocery store. And there are several reasons for its attractiveness.
Almond milk is suitable for those confused if their milk products have gluten ingredients because most commercial brands are suitable for people allergic to gluten.
Also, it doesn't have soy and is 50% lower in calories than cow's milk. Therefore, almond milk is a perfect choice for those seeking to control weight. Plus, almond milk is not an animal product, so it contains no cholesterol.
From a health perspective, a glass of almond milk will offer as many micronutrients as possible. Among these nutrients, calcium in almond milk will keep strong bones and boost nerve functions.
Meanwhile, the high dose of protein in one cup of milk would help build up and maintain muscle contraction. So as long as you consume this beverage with high protein, you can keep bones, skin, and hair healthy.
Almond milk is used in nearly everything from breakfasts to main dishes. It would be great to add the milk into hot cereals or have it as a non-dairy cream for your morning coffee. Or, you can use almond milk to replace dairy in some creamy gravies.
As you see, with plenty of excellent ways to use almond milk and many great reasons to add it to your diet, there's no way to remove this milk from your healthy diet.
In supermarkets, thickeners, preservatives, and flavorings are often added to almond milk to extend its shelf life and boost its flavor. However, most people tend to buy pre-made milk though it's relatively simple to make at home.
How To Improve Almond Milk Flavor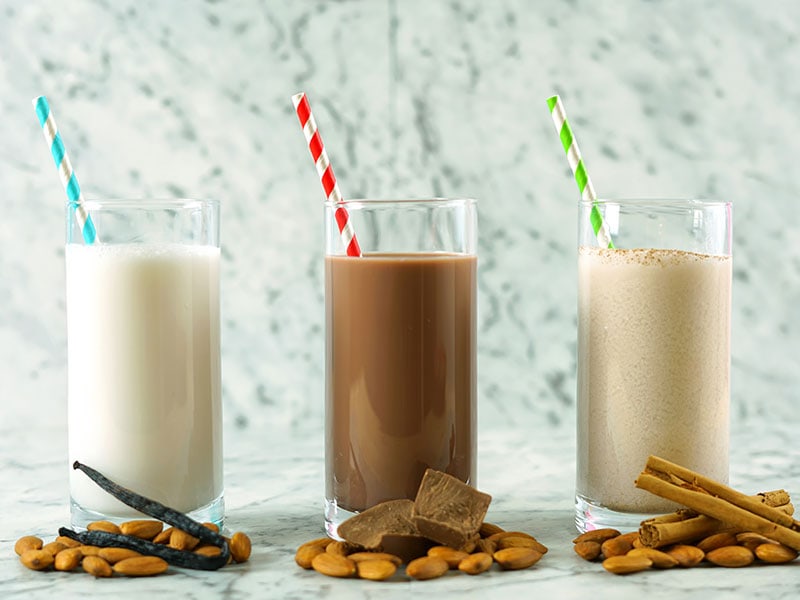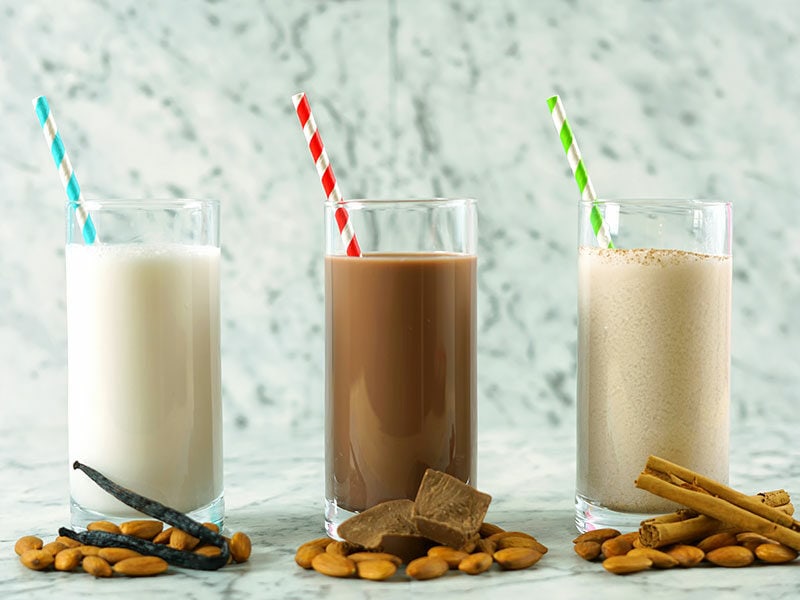 Feel free to have the recipe customized to fit your mood by picking out various flavor options. Out of them, the cocoa powder creates a rich and savory flavor. However, vanilla and strawberries might also be brilliant choices to make.
Vanilla
For vanilla almond milk, use vanilla extract and sweeter and ensure taste when making it. If you don't like your milk to be so sweet, only use two tablespoons of maple syrup. Add more till the milk becomes your desired taste.
In case you don't have this at home or you're not sure if vanilla extract is a perishable ingredient and don't want to take the risks, there are still plenty of alternatives for vanilla extracts out there. I'd suggest using vanilla milk or vanilla ice cream, your almond milk will taste much better.
Chocolate
Chocolate almond milk is super tasty! Get three tablespoons of premium cocoa powder and a bit of sweetener to blend with the milk. The chocolate's creamy texture and richness in taste are perfect for your cravings.
Strawberry
If you're in the mood for berries, then add only one cup of dried strawberries or half a cup of fresh strawberries with a bit of sweetener to your recipe. I use strawberries here, but it's up to you to use blueberries or other seasonal fruits to enhance the milk flavor.
Banana And Peanut Butter
Use half cups of almond milk to stir with one tablespoon of peanut butter and half banana. Stir them well until the mixture becomes smoother. As a result, you have a glorious and milkshake-like smoothie that tastes better than usual.
Are you allergic to peanut butter? In that case, there's still a plethora of ingredients to use in place of peanut butter such as walnut butter or almond butter. Why forgo this yummy mix when you can find an alternative?
Honey
You can naturally sweeten your almond milk! Add a tablespoon of honey to your almond milk glass if you don't like that earthy flavor of the almonds. Please chill your glass for a couple of hours and stir the mixture before serving.
Almond Extract
Almond extract is an ideal complement for many desserts and beverages, making it necessary in the kitchen. If you crave more nuttiness, get one teaspoon of almond extract for your delicious almond milk.
Cinnamon And Agave Syrup
Add a hint of cinnamon if you want to enjoy almond milk any time of the year. Next, get one tablespoon of agave syrup for each liter of unsweetened milk for a hint of delicate sweetness.
Pumpkin Spice
There's nothing more significant than having a glass of pumpkin almond milk on a rainy day! Prepare one-half cup of almond milk and half a teaspoon of pumpkin pie spice. Use a bit of honey as a sweetener.
Salted Caramel
So what are you waiting for? Spice up your milk and enjoy it with a luscious caramel-flavored dessert right away. If this isn't the perfect way to unwind and indulge yourself, I don't know what else can be.
Dates
When you desire a mild sweetness, use one-half of almond milk to mix with four pitted dates. Add a pinch of salt and stir them well.
Note that you can also choose another different sweetener of your desire, such as maple syrup, coconut sugar, or stevia.
Combine Almond Milk With Fruits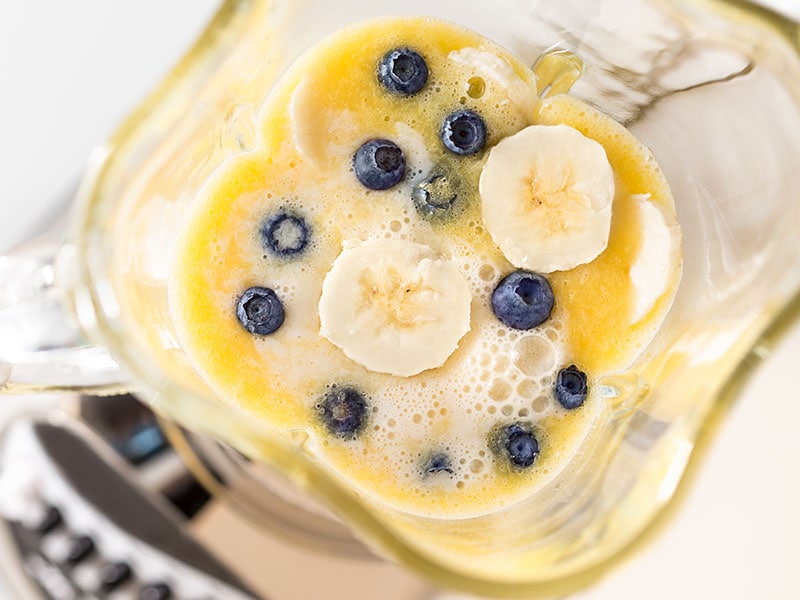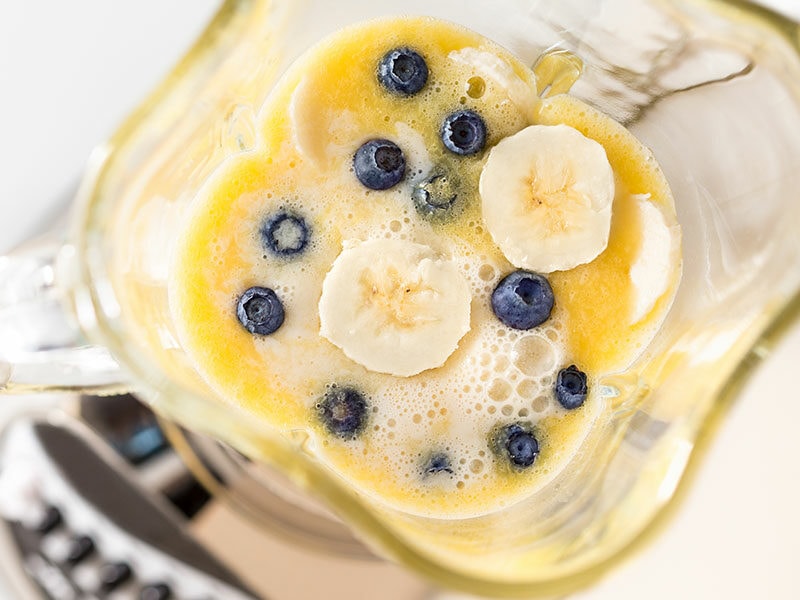 How about experimenting with fruity flavors of milk this time? I'm sure that your beverage will become so yummier and have more beautiful colors as well.
Step 1: Add four cups of unsweetened almond milk into a regular blender.
Step 2: Pour two other cups of sliced fruits (blueberries/raspberries and bananas) into your almond milk. These types of fruits match well with this type of milk.
Step 3: Add four tablespoons of maple syrup or honey to the mixture.
Step 4: Before running the blender and blending it on high within two minutes, add a pinch of salt to enhance the flavor.
Step 5: Strain your flavored almond milk through a fine-mesh strainer or a thin towel. Doing this helps get rid of any leftover pulp from the milk.
Step 6: Put the almond milk in airtight containers and store them in the fridge for over three days.
Scent Almond Milk With Herbs
Another fantastic way to elevate the appearance and flavor of your almond milk is by adding herbs. In this recipe, I use dried lavender to make your milk more fragrant and savory.
Main Ingredients:
One and a half-liter of filtered water
One and a half teaspoon of dried lavender
Two dates
Half teaspoon of cinnamon
One teaspoon of vanilla essence
A pinch of salt
One and a half cups of soaked almonds
How To Make:
Step 1: Soak almonds within 24 hours in water.
Step 2: Add soaked almonds and all the ingredients into the high-powered blender. Run it within 45 seconds.
Step 3: Pour the mixture into a large bowl through a nut bag or a cheesecloth.
Step 4: Squeeze flavored milk out of the bag until you see no liquid left.
Step 5: Pour the milk into a sterilized bottle and store it in your fridge for four days.
Try this recipe to infuse the floral flavor in your almond milk!
How To Make Almond Milk At Home
Almond milk makes a perfect addition to your morning beverage. Today, I'd like to share a super easy 2-ingredient recipe so that you end up having creamier and tastier nut milk in a flash! What you need here are almonds and water only.
Check out the easiest homemade almond milk recipe ever!
Almond milk is a savory and healthier substitute for both soy and cow milk. And to make it perfect, it can't be easier! All you do is soak, mix, and store. Keep scrolling down to learn how to make almond milk taste better than usual!
Step 1: Soak The Almonds
Choose your favorite almond variety, add the almonds to a small pot, and pour three cups of freshwater to cover them.
For the creamiest texture, soak almonds within 24 hours in filtered water. Doing so gives the nuts adequate time to break down, so you can gain the rich nuttiness.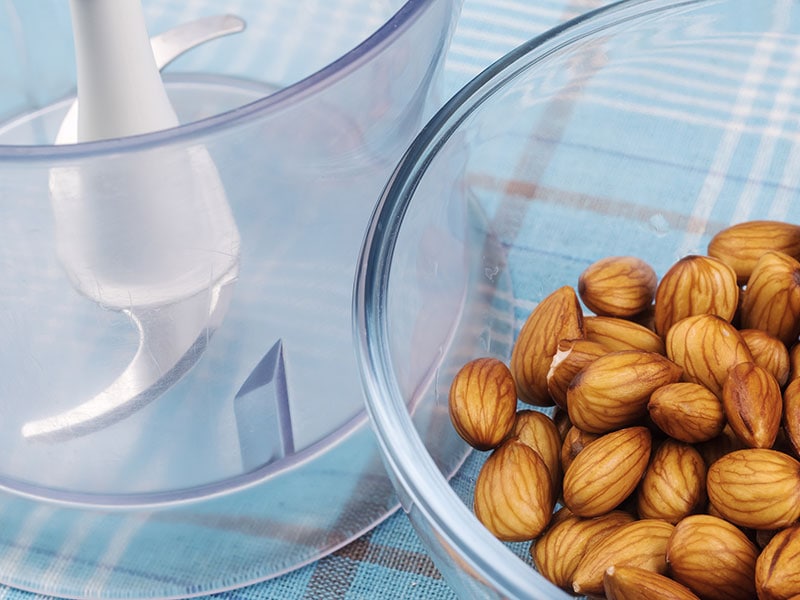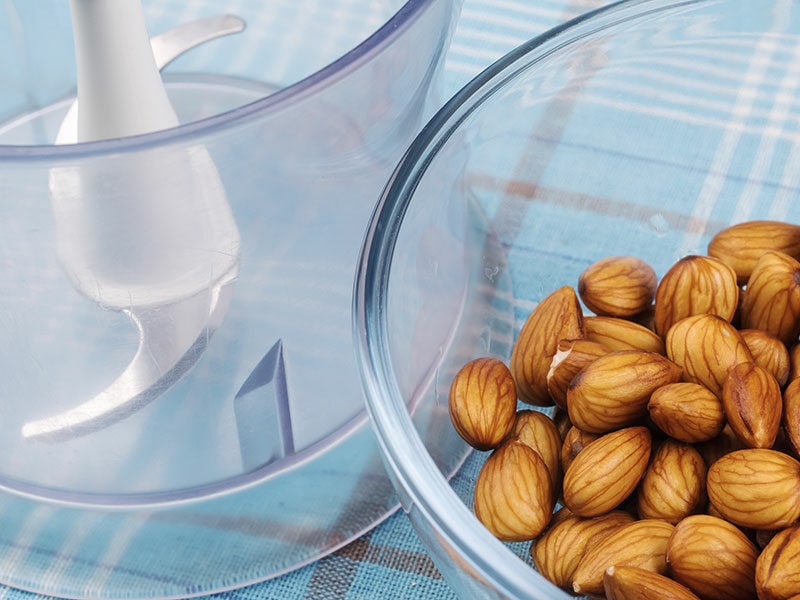 Step 2: Blend The Almonds And Water
Add almonds and four cups of filtered water to a high-speed blender and blend for at least 1 to 2 minutes.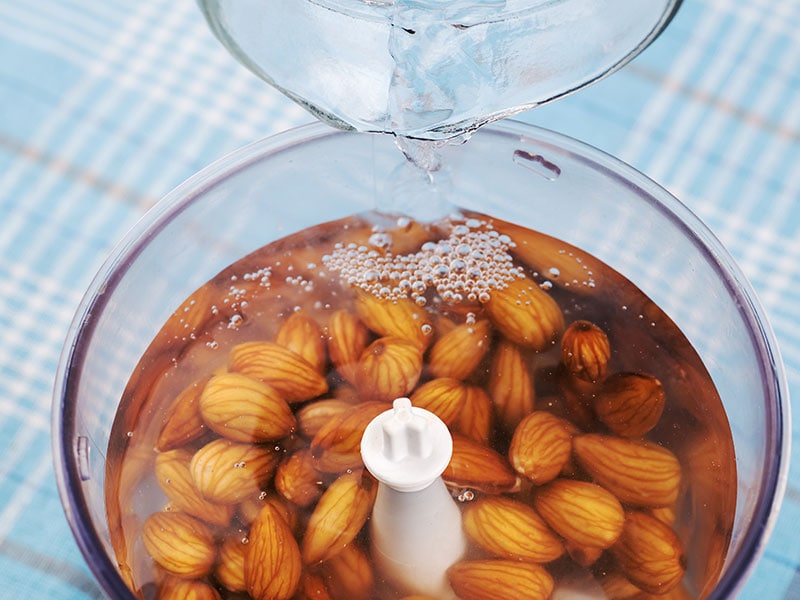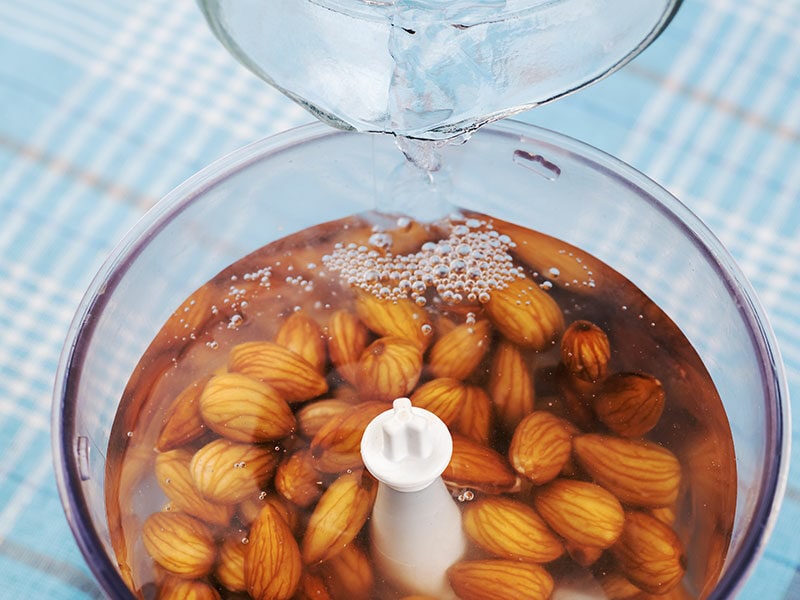 Step 3: Add Sweeteners
Feel free to use vanilla extract or maple syrup as a sweetener. Mix them in the blender for two minutes till they become creamier. If using a regular blender, try to blend the mixture a bit longer.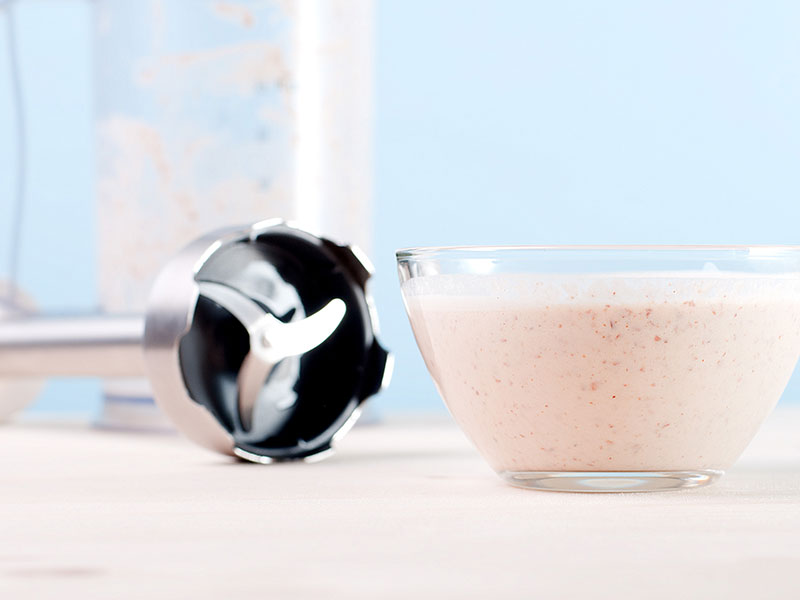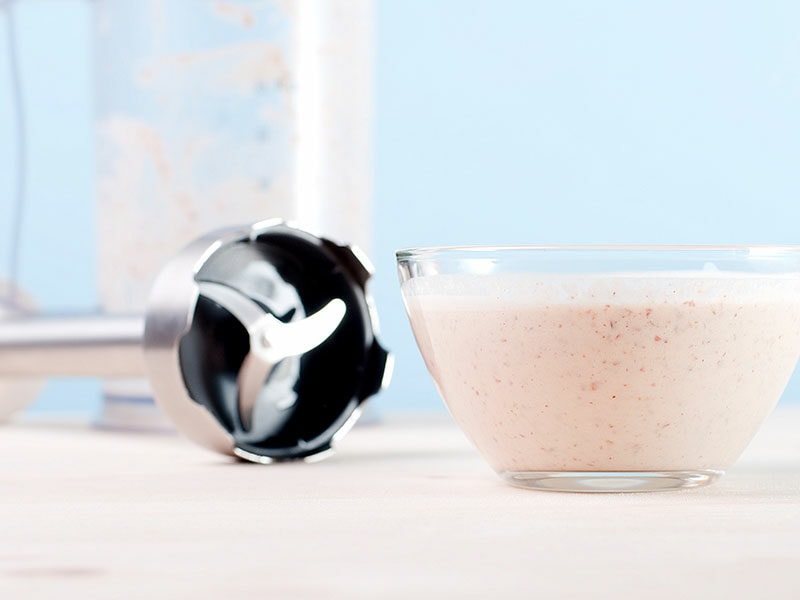 Step 4: Strain The Almond Milk
Put a nut bag or a tea towel over a giant bowl or a measuring cup. Pour the mixture through the nut bag to strain the almond milk. Start squeezing out to get as much liquid as possible and remove the almond pulp or save it for another use.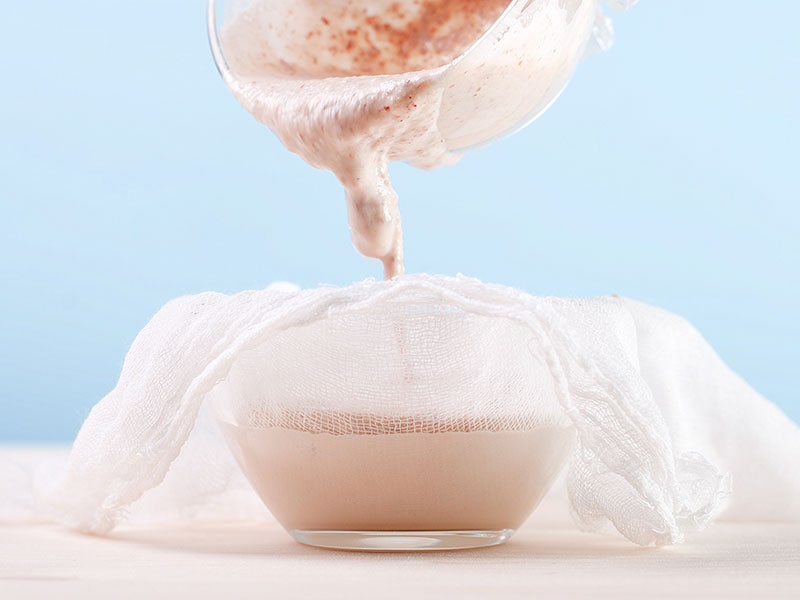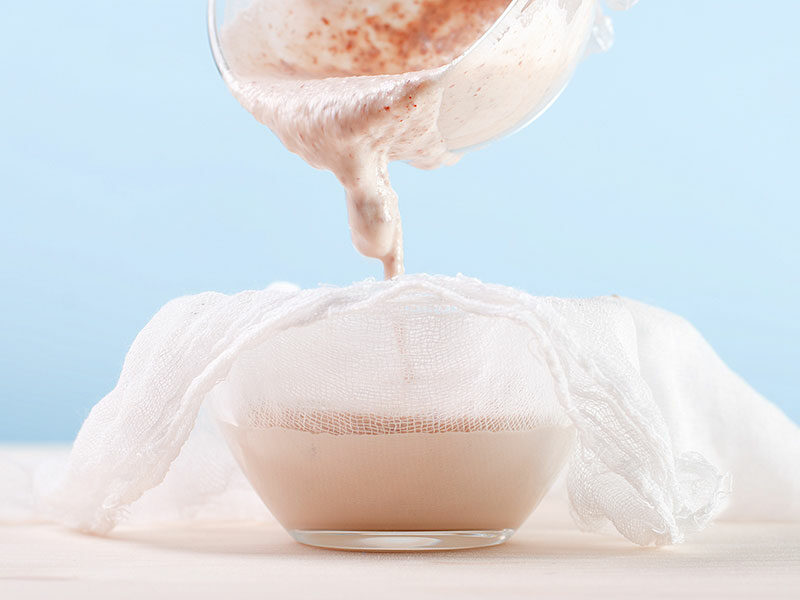 Step 5: Store Almond Milk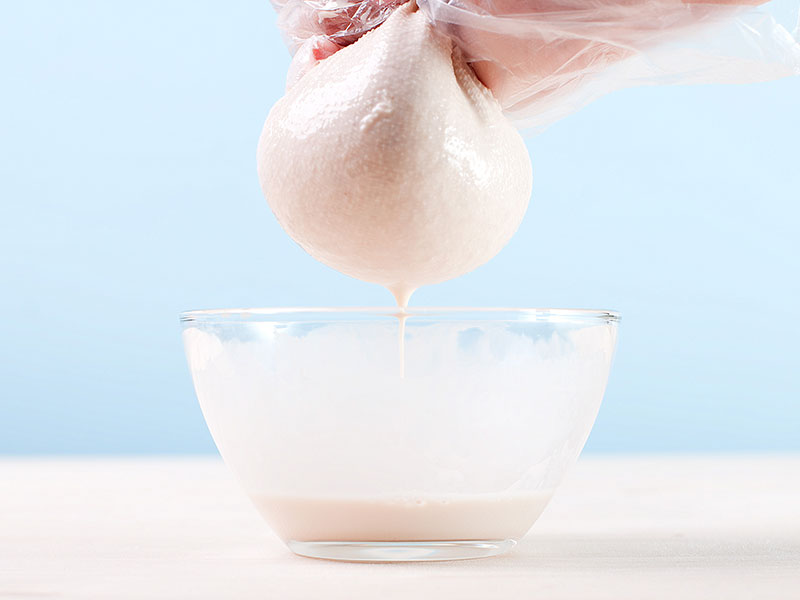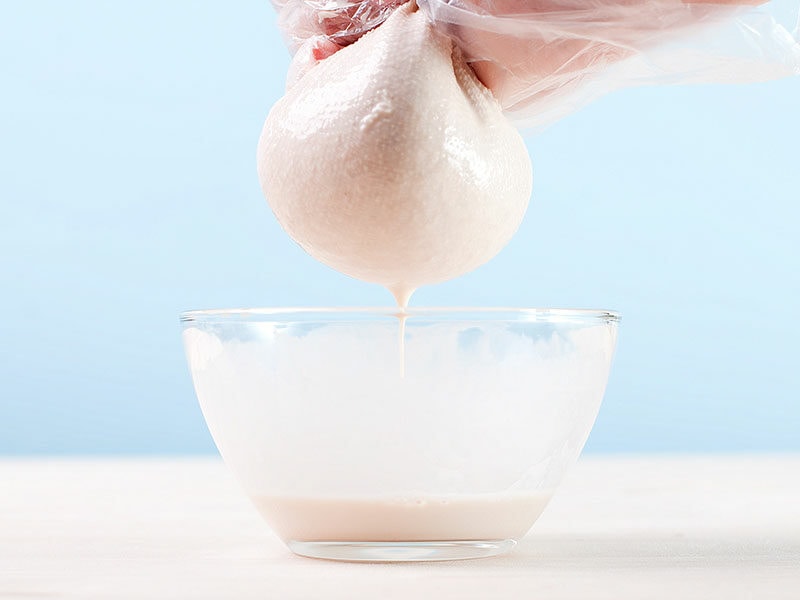 Put your freshly-made almond milk in a glass jar for refrigeration until you use it. Feel free to store it in the refrigerator for use within three days.
As you see, homemade almond milk tends to have a much creamier texture than the store-bought one. The milk is super healthy when it has no additives and stabilizers. Only almonds and water are all you have to make the nut milk!
How To Store Almond Milk Correctly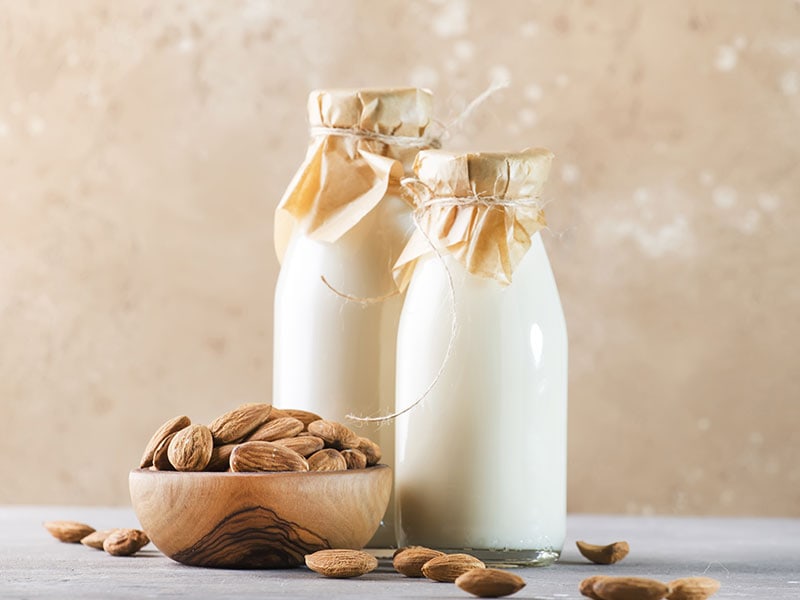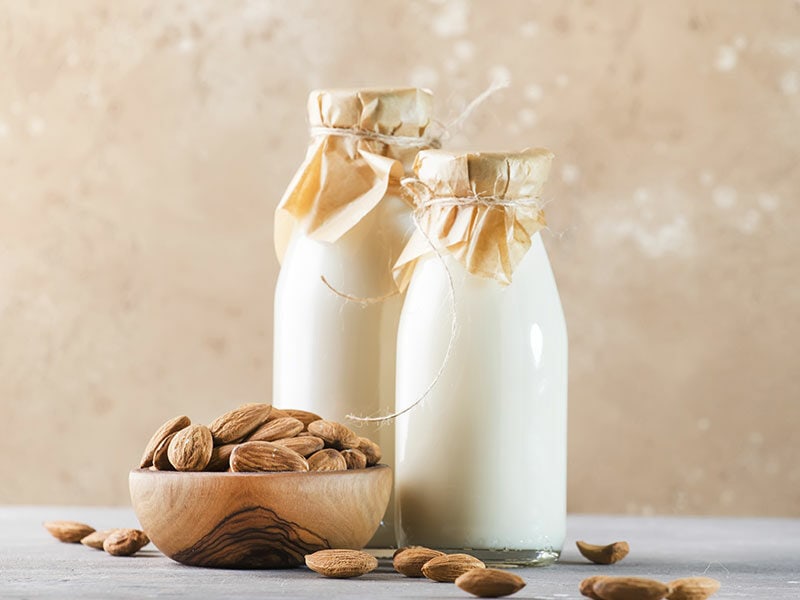 Even after flavoring up your almond milk, you still make sure to store it in a cool and shady place. If you keep exposing your milk to direct sunlight or air, the taste and consistency of almond milk will be affected.
Concerned about how to store almond milk? Worry if almond milk can get rancid? Or are you wondering whether almond milk is freezable? Well, keep on reading! The answer is waiting for you right below.
After flavoring or scenting the almond milk, you can store it in glass jars or airtight containers before putting them in your fridge for over four days. Note that your milk can't last longer than this period since no preservatives are added to the milk like other store-bought nut milk.
If you can't use up the milk for four days, freeze it!
You might like to freeze your almond milk in an ice cube tray if you want to add some cubes into a glass of green smoothie!
However, one of the most common mistakes some people make that could lead to the shorter shelf life of your almond milk is using a jar or a bottle that is not sterile.
It's not as hard as you think. Take a look at some quick steps to sterilize your glass jar or bottle and store your milk properly:
Step 1: Microwave your pre-rinsed glass bottles and jars on high within one minute.
Step 2: Pour a bit of boiling water inside, shake the bottles and pour out.
Step 3: Rinse the bottles by hand, and let them dry in the sun. If you worry about the dust, put the bottles upside down on a rack to dry them.
Step 4: Pour almond milk into clean and sterile glass jars or bottles. If you have a funnel, then use it to transfer the milk quickly.
Step 5: Seal the bottles tightly and keep them refrigerated immediately.
Note that after using your milk, put it back in the fridge instantly. The temperature fluctuations will stimulate bacteria growth and spoil your milk faster than it should.
FAQs
Enjoy Your Almond Milk With New Flavors
As you see, purchasing almond milk will save time, but having DIY almond milk is healthier. It allows you to customize it any way you like for a better taste than ever! It's all-natural and savory that gets ready in a short time. You only need fifteen minutes and one hour of soaking time to complete a batch of milk.
Do you like these flavoring recipes? Click and share it to inspire others!
Nutrition Facts
8 servings per container
---
Amount Per ServingCalories30
% Daily Value *
Total Fat 1.3g

2

%
Sodium 70mg

3

%
Total Carbohydrate 4g

2

%
Protein 0.5g

0

%
---
* The % Daily Value tells you how much a nutrient in a serving of food contributes to a daily diet. 2,000 calories a day is used for general nutrition advice.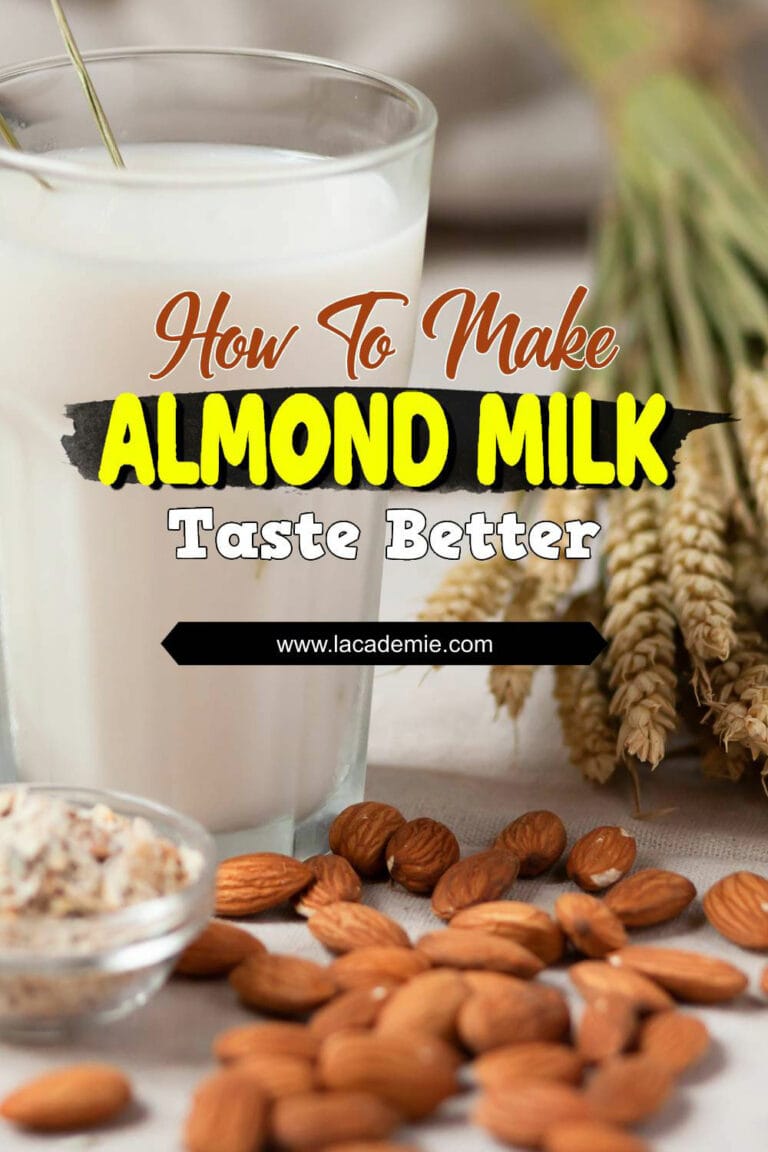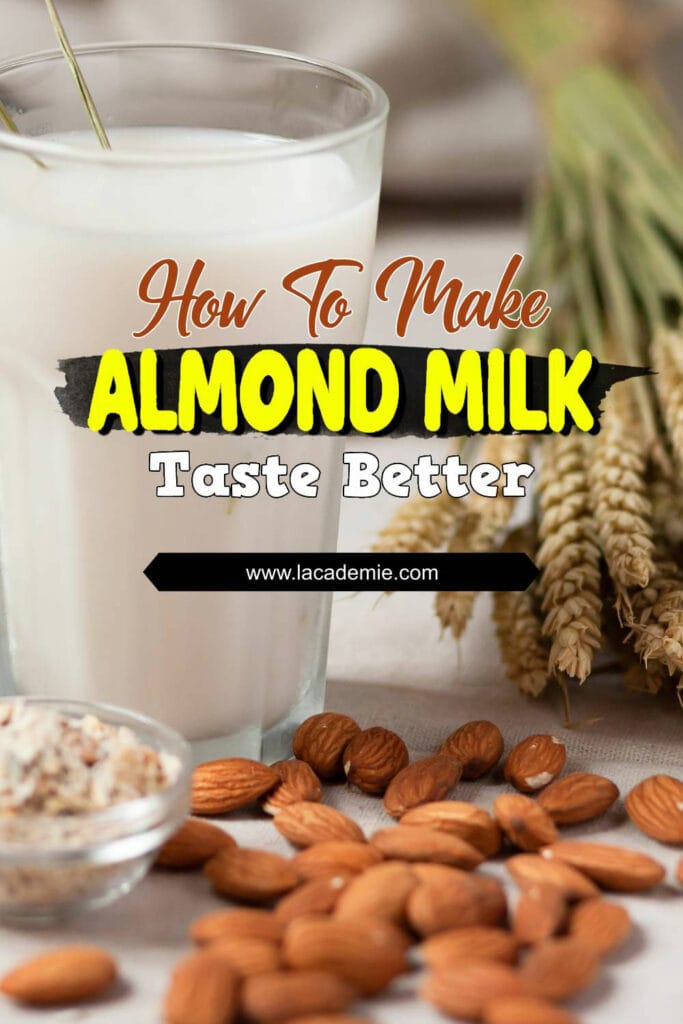 References
Almond milk – Wikipedia. (2021), from https://en.wikipedia.org/wiki/Almond_milk
(2021), from https://fdc.nal.usda.gov/fdc-app.html#/food-details/497968/nutrients