Let's be real! Making some key substitutes for masa harina can be game-changing, especially when you're in the middle of a savory Mexican recipe and realize you're out of it. While this flour is renowned for its distinctive taste, there're plenty of ways you can swap it and save the day.
It's a given that everyone loves some delicious tamales and tortillas in Mexican starter recipes. And it only takes some work to take your food to a new level by preparing it at home. However, when you seem to have no masa harina, the foundation of those dishes, on hand, it's time to be flexible.
In this guideline, you'll get a grip on how to substitute masa harina with easy-to-find ingredients in your pantry. Plus, we'll assess their texture, flavor and see how they cater to your recipe. If you're ready to make the perfect swap, let the journey begins!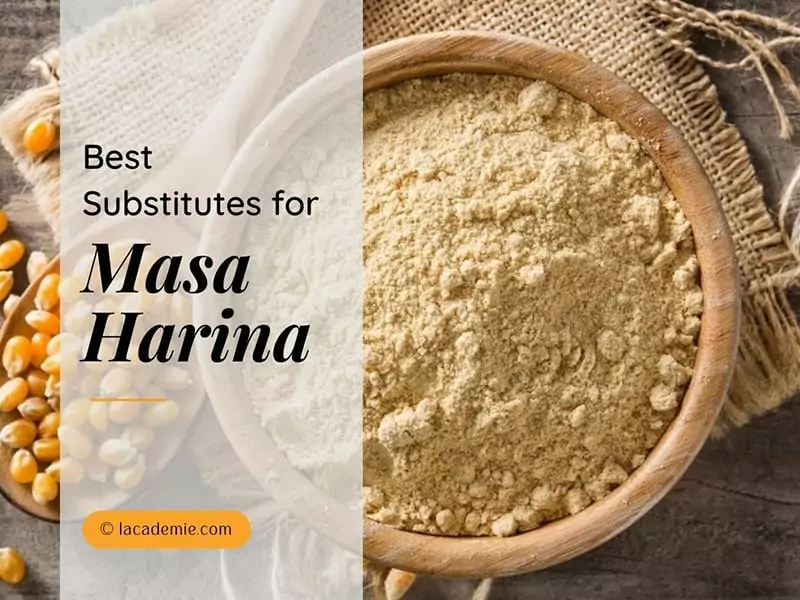 The Best Substitutes For Masa Harina In A Recipe
If you're in a big rush to finish your recipe and serve it on time, here's a quick list of the best substitutes for masa harina, so that you can make the most out of home-cooking.
1. Fresh Masa Preparada
2. Ground Hominy
3. Cornmeal
4. Cornstarch
5. Grits
6. Arrowroot Powder
7. Polenta
8. Ground Corn Tortillas
9. Flours Of Various Kinds
10. Ground Corn Taco Shells, Tortilla Chips, Or Corn Tostadas
11. Homemade Masa Harina
Think of the list above as a quick guide for when masa harina isn't available for your authentic main dishes or accompaniments in Mexican-themed. For more information on how these foods cook and taste, I've put together some handy notes for you to check out!
What Is Masa Harina?
Masa harina, or masa flour, is the quintessential staple in Mexican cooking. It's a premade fine corn dough that makes a building block for tamales and tortillas. The dried corn kernels are soaked in limewater (an alkaline solution, not to be mistaken with the citrus juice).
Through this process called nixtamalization, the maize's texture is changed to be more elastic, easier-to-knead, and given a distinctive sour flavor. The corn is then dried, finely ground, and packaged to become masa harina that's ready to work.
While masa harina is a type of flour made from corn, the term "masa harina," "cornmeal," and "corn flour" can't be used interchangeably.
Corn flour is finely ground corn mostly used for thickening sauces or sometimes chickpea flour substitutions due to its texture, and cornmeal is coarsely ground granules. None of which is treated in slaked lime like the specialty flour we're discussing.
What Does Masa Harina Taste Like?
Unsurprisingly, masa harina tastes like corn. Whether heated on the griddle, fried, or baked, this specialty flour brings out a slightly nutty and tart flavor that makes up the perfect base for other spicy and savory ingredients to shine.
The most common way to work with masa harina is by making corn tortillas up on a hot griddle. It can also be used in Mexican recipes which require an elastic dough like tamales, sopes, and empanadas or for thickening hearty soups.
If you're not familiar with masa harina, here's a quick guide to its definition and uses.
5 Amazing Health Benefits Of Masa Harina
Due to its ingredients and making process, masa harina is actually packed with lots of health benefits that might come as a surprise to some people. Here are the reasons why this dough flour is definitely worthy of a spot in your pantry.
1. Gluten-Free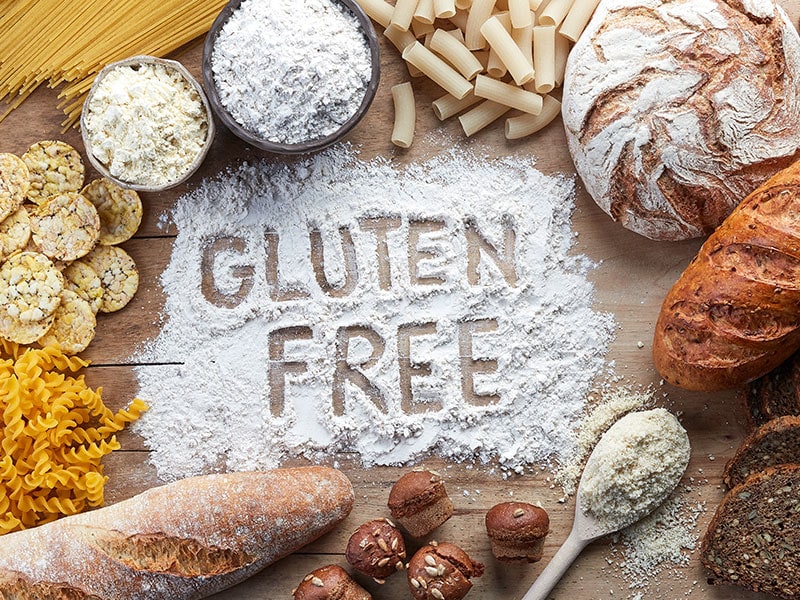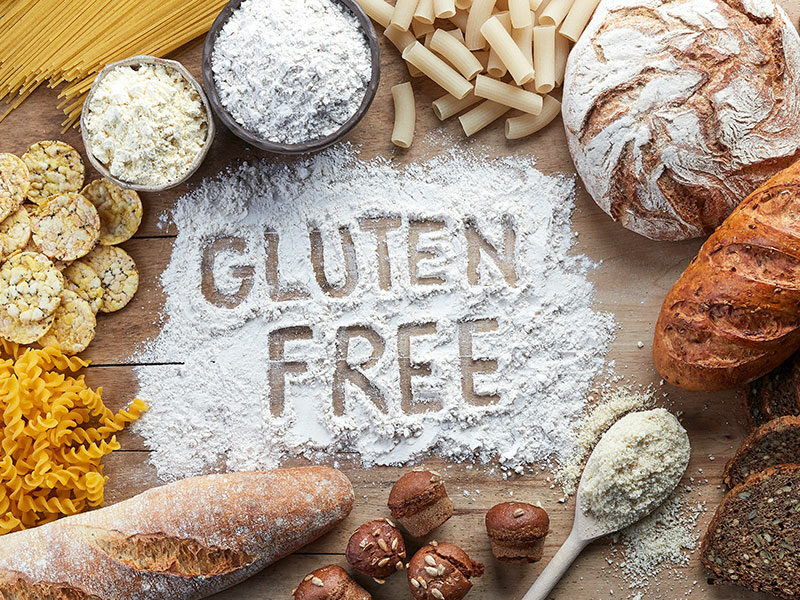 Given that masa harina is made from corn kernels, this flour is naturally gluten-free. Gluten refers to a protein family found in lots of rye, barley, and wheat. When consumed by people with celiac disease or gluten sensitivity, these types of flour can cause a big health problem.
Thus, if you're sticking to a healthier diet and wonder if tamales are gluten-free or not, choose non-gluten masa harina to make these tamales so you don't have to stop yourself from enjoying these delicacies.
However, there're lots of versions not labeled in the market, so it's critical to check the package's label when you're shopping for some masa dough if you have a gluten-related condition.
2. Good Source Of Nutrients
If you thought masa harina was merely starch, you'd be surprised to know that this flour is rich in many minerals and vitamins. From calcium, iron to niacin (vitamin B3), its nutritional quality makes it well-worthy to incorporates into your menu.
The maize in masa harina gains its calcium from the alkaline solution in which it's soaked. It's a tasty way to increase your calcium intake to build strong and dense bones. This limewater also frees up vitamin B3 in the corn, a vital type of vitamin that helps to food into energy.
What's more, each cup of whole-grain corns contains 2.8 mg of iron, which makes up 35% of essential daily iron intake. As a part of your daily diet, masa harina helps keep your general energy level up and fight infections, so that you can lead a better lifestyle.
3. Helps With Weight Loss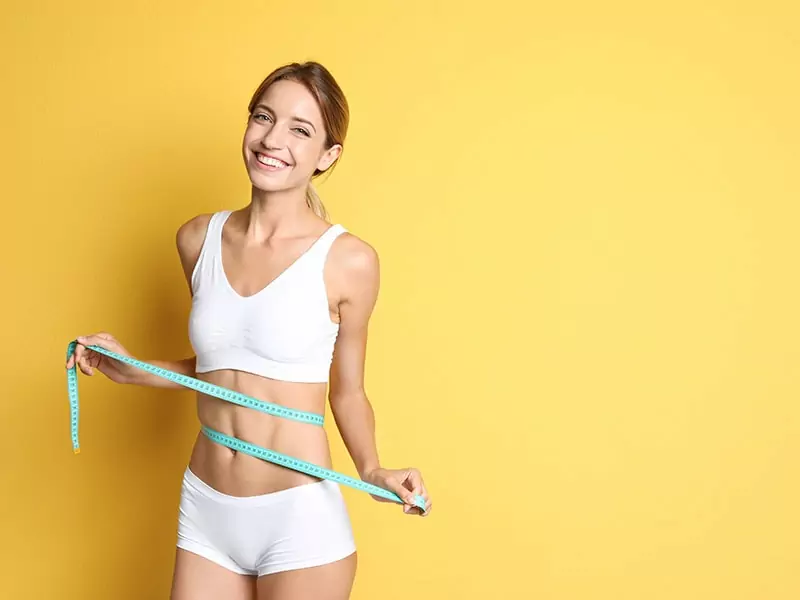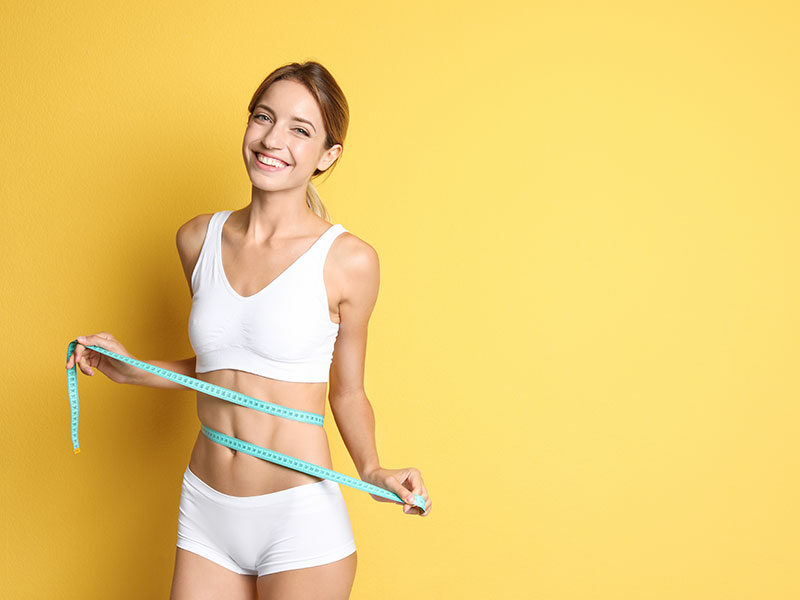 If you're trying to lose a few pesky pounds, masa harina is a good staple. Because this flour is made from whole-grain corns, it's often lower in calories than white flour, rice, and bread.
Plus, the combination of fiber and carbohydrates in it tends to keep you full for a longer period of time. Eating masa harina in your main courses can keep you away from midday over-snacking while still having a steady stream of energy for the work.
4. Reduces Constipation
Besides helping you to control your appetite, the fiber supply in masa harina is also a game-changer for people who are having a hard time with their bowel movements.
This is because fiber calls for slow digestion, which means it travels through your digestive system and absorbs water so that the stool can move through your body with better ease and prevent some stomach issues.
Every 100 grams serving of corn flour offers roughly 7.5 grams of fiber. Thusly, if you're feeling tired, uncomfortable, and bloated due to constipation, include some masa dough in your next meal.
What Can I Substitute For Masa Harina?
Nobody wants to drop a halfway-done Mexican recipe to run to the store because they've run out of masa harina. In cases like this, check your pantry for one of these substitute options, and you can still treat your family to a delicious homemade meal like a breeze.
1. Fresh Masa Preparada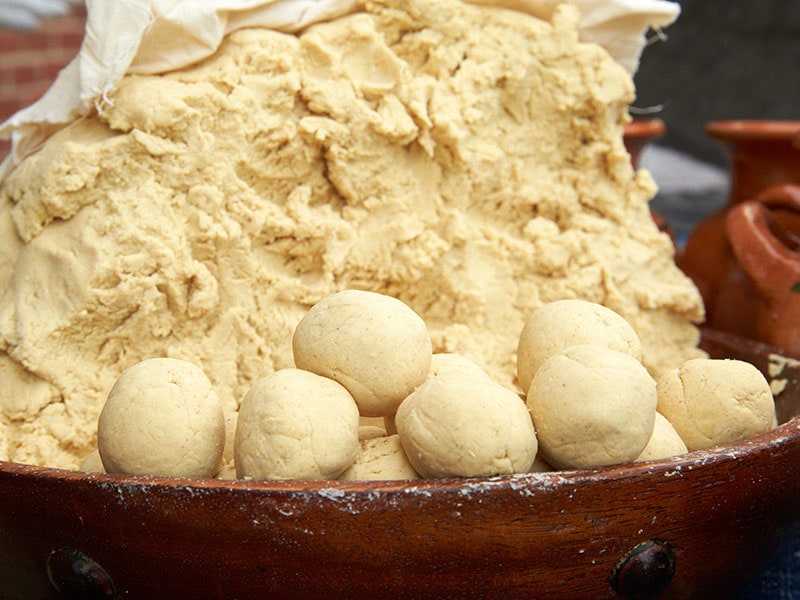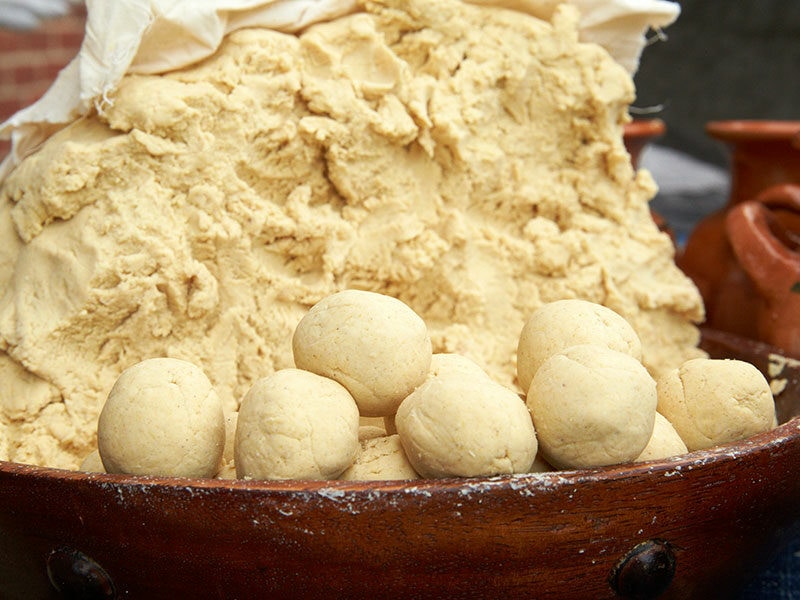 Fresh masa preparada literally means "prepared dough" in Spanish. It's basically ready-made masa harina made from freshly ground hominy. In many recipes, this substitute is actually easier to use and can help you skip through a few steps.
There're two main types of fresh masa to choose. The smooth consistency version often makes a better choice for preparing made-from-scratch corn tortillas. Meanwhile, the coarse-textured masa mixed with flavorings and lard is perfect for tamales and pupusas.
You can easily find fresh masa preparada in most Mexican and Latin American food stores. Though this dough is easy to work with, there's a reason why it's not the primary staple in most pantries. Generally, fresh masa tends to have a short shelf life.
The best way to prevent this dough from spoiling quickly is by keeping them at proper temperatures. Smooth-ground fresh masa is best preserved at room temperature, while refrigerated coarse-textured masa lasts for one week to three months in the fridge.
Take a sneak peek at how fresh masa preparada is produced right here!
2. Ground Hominy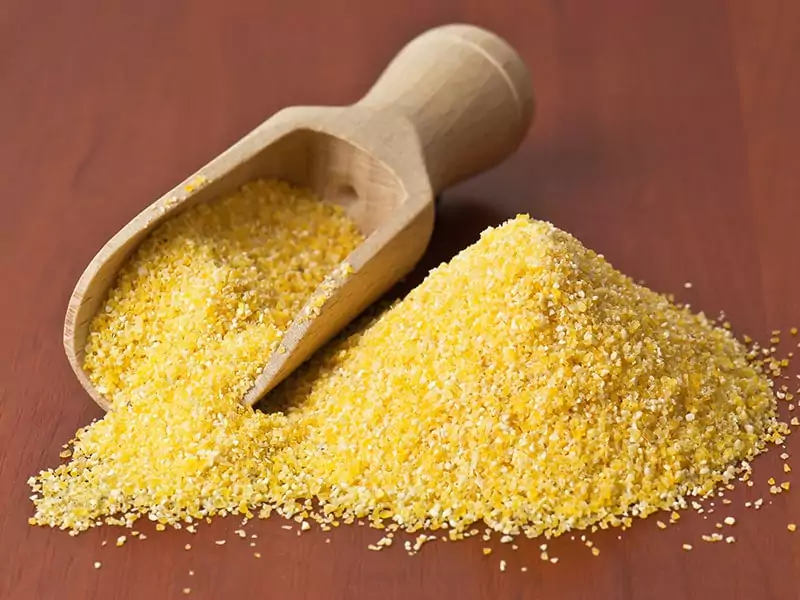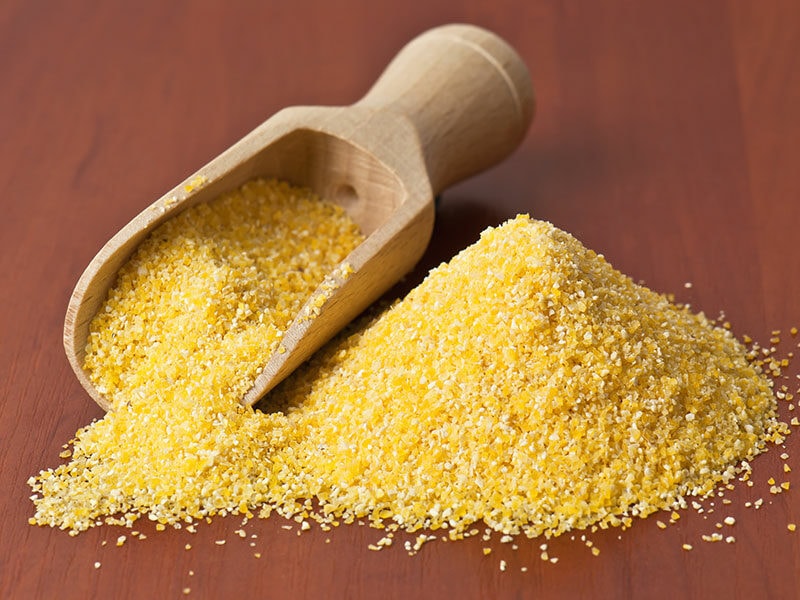 If you often whip up filling stews and soups at home, hominy comes as no strange ingredient. Essentially, hominy refers to whole corn kernels that have been treated in a lime solution to remove the outer hulls, leaving behind soft and bulbous kernels we'll be using.
Given that hominy is the main ingredient in masa harina, it makes a great substitute when you suddenly run out of masa harina. You can find dried and ready-to-eat hominy in most grocery stores, both of which can be used for making tamales and corn tortillas.
Canned hominy has a good texture and flavor to replace masa when combined with water. On the other hand, if you plan to use dried hominy, make sure to freshly cook it before grinding it to sand-sized particles for the recipe.
With a complex sweetness and earthy flavor, ground hominy is quite the perfect ingredient to help hide the lack of masa harina in savory dishes.
3. Cornmeal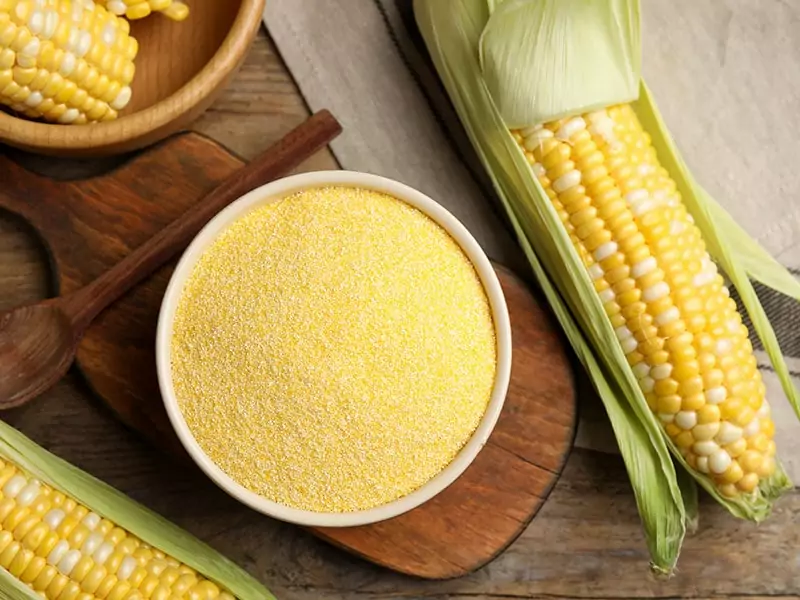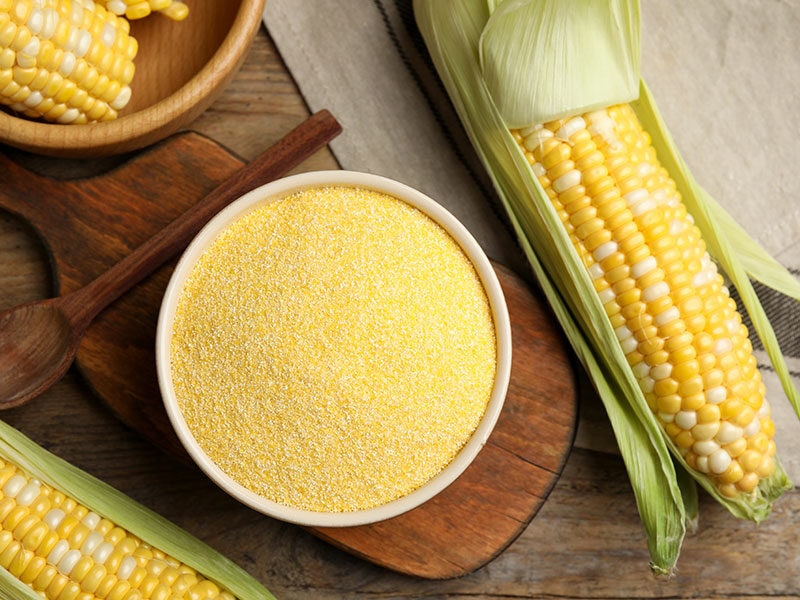 As the primary ingredient in lots of baked goods, cornmeal can be found in the baking aisle of most grocery stores. It's merely a type of flour made from dried corns. Cornmeal is available in various colors such as yellow, blue, and white based on the variety of corn it's made.
Since cornmeal doesn't go through the same nixtamalization process as masa harina, it tends to lack a distinctive sour flavor. Thusly, you can add a couple of lemon squeezes or lime juice to the dough to give it an extra dimension of flavor.
In fact, these 2 can be used in place of each other as masa harina is also an acceptable replacement for cornmeal. But stick with an appropriate swap ratio to avoid ruining the final outcome as you desire.
Cornmeal comes in different textures, from coarsely ground, medium to fine. However, even fine cornmeal is likely much coarser than masa harina, which is why it's more commonly used as a thickening agent for many sauces.
The trick to getting quite the ideal texture for your tortillas is to mix it with some all-purpose flour. For instance, if you're preparing breakfast for one, mix up 2 cups of flour with 2/3 cup of cornmeal and 1 1/3 cup of all-purpose flour to get a masa harina-like substance.
Are you interested in filling recipes with cornmeal asides using it as an alternative for masa harina? Here's how to prepare an easy cornmeal mush breakfast!
4. Cornstarch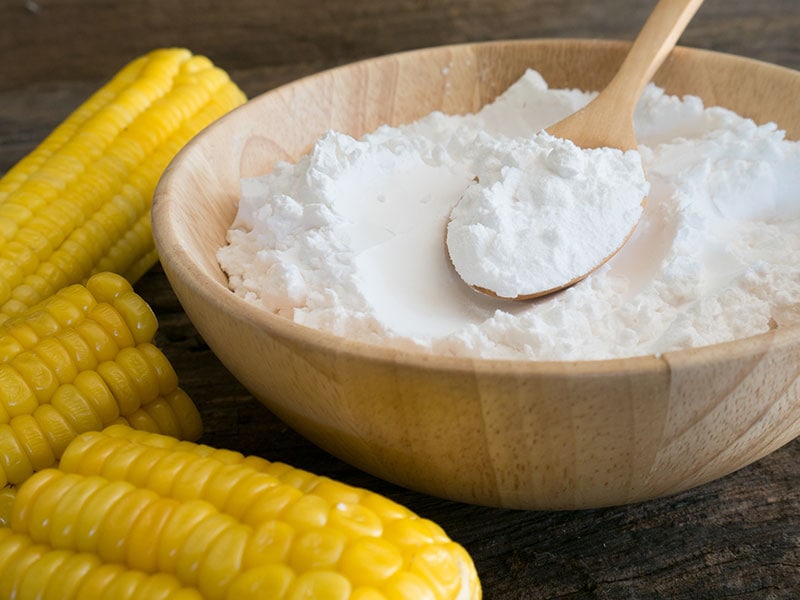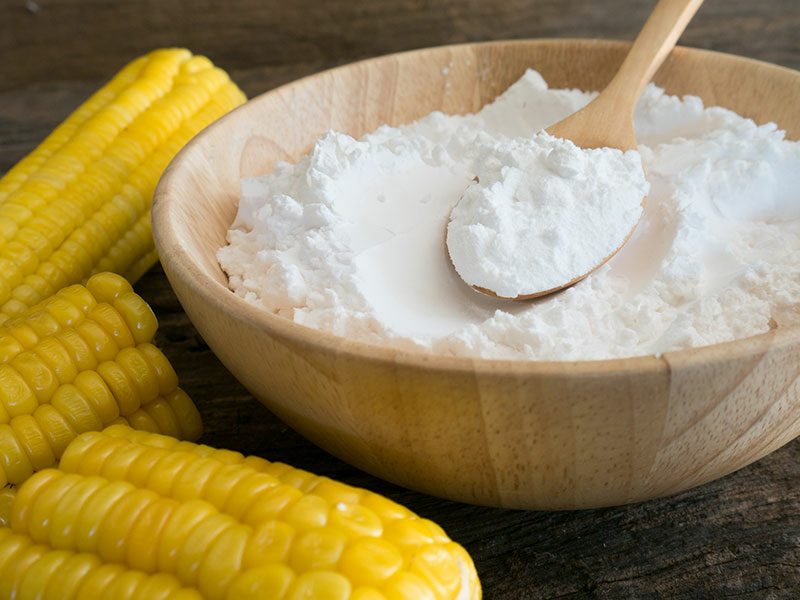 When you need the best approach next to masa harina to thicken mashed potatoes, soups, or sauces to put in your gravy boat, cornstarch is easily your best bet.
Besides masa harina, do you know that cornstarch is the ideal solution to exchange for file powder as well? This starch powder contains finely ground corn endosperms that're widely popular in baking and cooking recipes.
Cornstarch is praised for its ability to absorb water, allowing it to excel as a thickener for soups, gravies, and stews. Similar to masa harina, a touch of cornstarch adds texture, viscosity, and a lingering mouthfeel to satisfy your taste buds.
To make the best out of this thickener, you need a proper method. Rather than directly adding it to the sauce, cornstarch should be whisked with cold liquid to form a slurry before adding to the hot, simmering sauce. This will allow the starch molecules to disperse evenly in the pot.
If you plan to stock up this flour in your pantry, proper preservation is critical to prevent it from going bad. Luckily, it's very stable as you keep it completely dry and away from insect pests. An airtight container stored in a properly dry, cool place should get the job done.
Are you aware of every amazing use of this pantry staple? Find out how to turn cornstarch into delicious meals right now!
5. Grits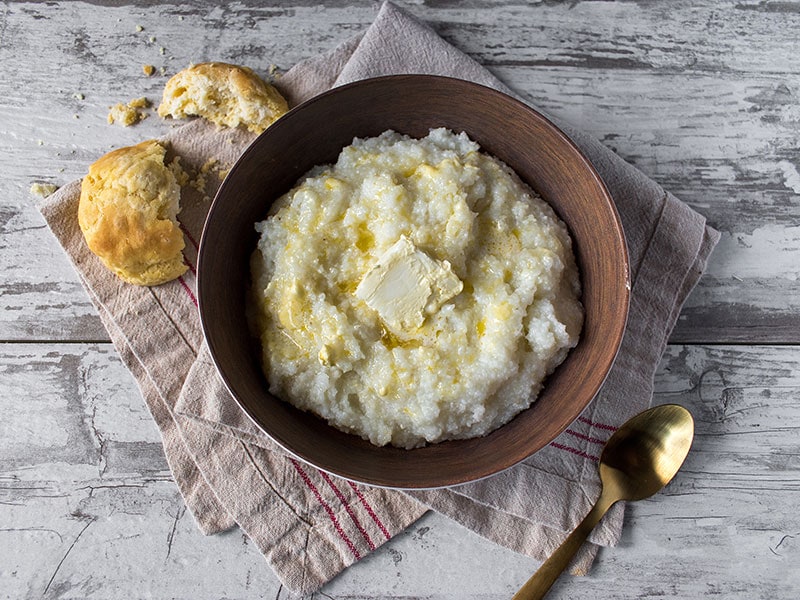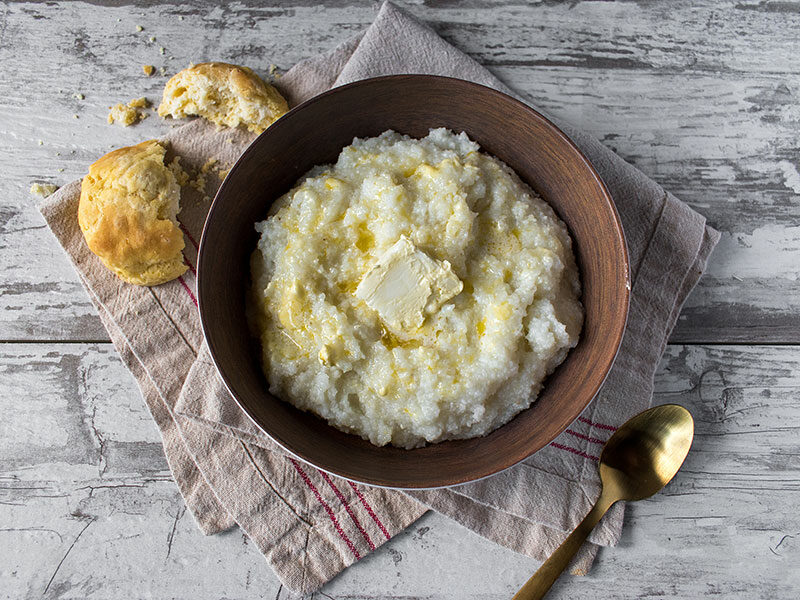 Just like masa harina, grits are made out of boiled, dried hominy, which means they have been treated to a lime solution to loosen their shells. It's a big staple in Southern cuisine and is used as the official masa for tamales and tortillas.
Next to masa harina, grits are also the ultimate choice when you need some perfect swaps for rice on hand. With a naturally sweet flavor, grits are typically served as porridges with savory toppings, which doubles up its use for a filling winter meal.
However, as its name suggests, grits are far coarser than coarse-ground masa harina. Therefore, you can crush them with a good molcajete or powder them in a food processor beforehand to get a quite similar texture.
Grits are an easy and beloved meal due to their creamy and comforting texture. Here's how you can cook grits from scratch for a chilly day.
6. Arrowroot Powder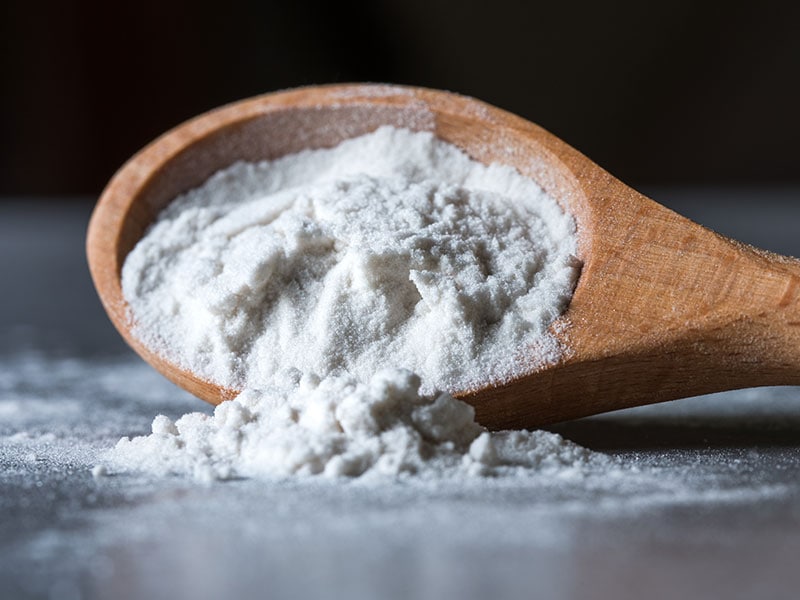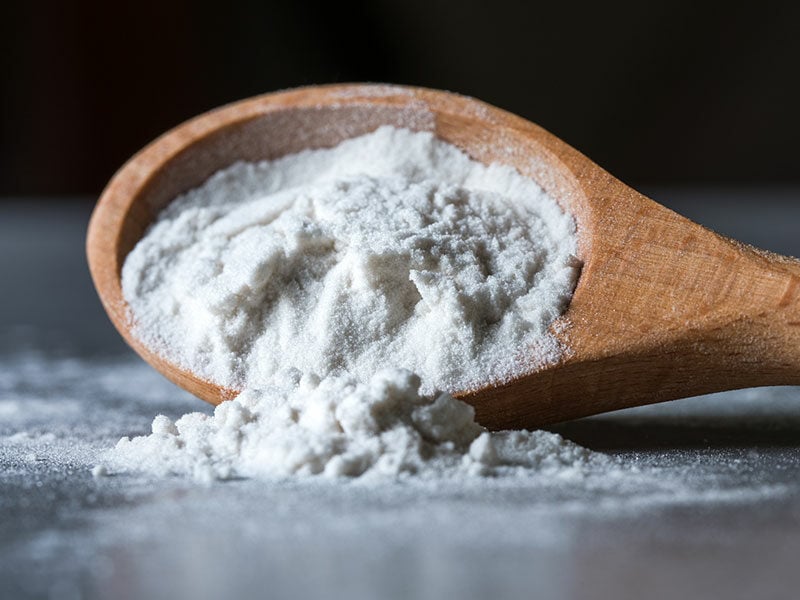 For those who are on Paleo or Whole30 diets, arrowroot powder steps in as a great substitute for masa harina and a perfect alternative for cornstarch. This flour is a white and powdery starch praised for its thickening abilities in simmering sauces and gravies.
As opposed to masa harina, which may leave the food opaque and cloudy, arrowroot powder tends to have no flavors. Most cooks use this delicate ingredient to prepare glossy, clear sauces along with jellies and a variety of baked goods.
There's a reason why arrowroot powder is far less common than masa harina or cornstarch. Given that it's produced from the roots of arrowroot plants, this flour tends to be involved with fewer chemicals, hence is on the more expensive side.
If you plan to create a healthy diet, using arrowroot powder in place of masa harina yields more than one benefit. Because it's not a grain, it's more easily digestible while helping you ward off hunger until the next meal to aid your weight-loss journey.
On an important note, this powder shouldn't be whisked with dairy products in any recipe. Otherwise, the combination will create a somewhat slimy texture that you might want to avoid.
Did you know that arrowroot powder does a great job in many dishes? Let's see how you can prepare jellies and malts from this beneficial ingredient.
7. Polenta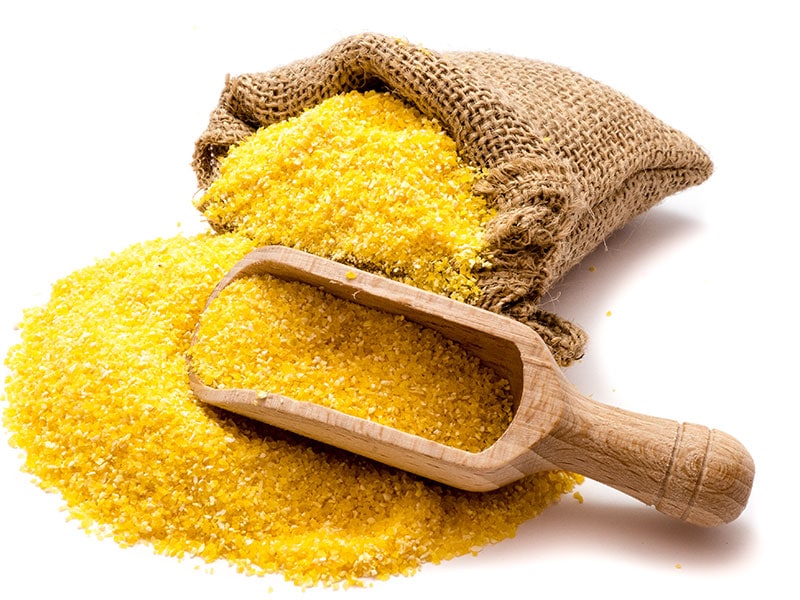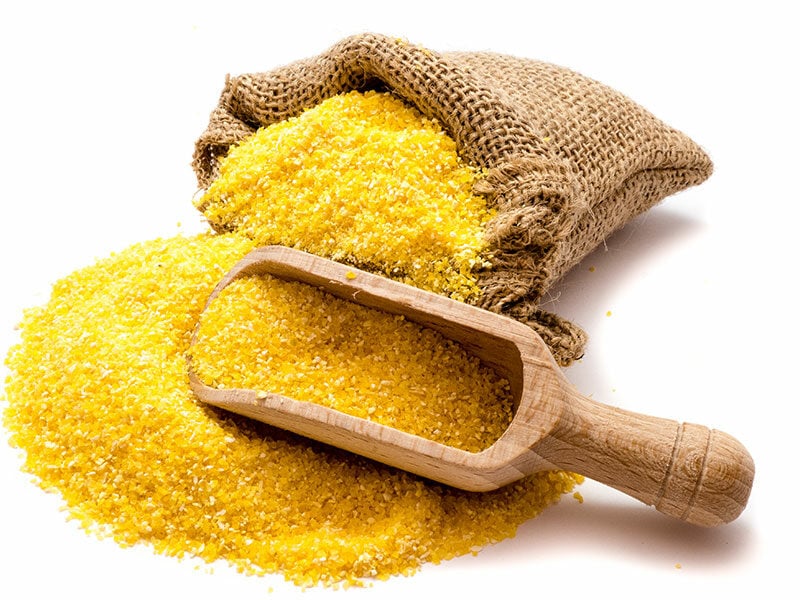 Polenta is a traditional dish that originated in northern Italy. Without the labels, many peeps tend to mistake polenta for grits. However, grits are usually made from white dent corn, while polenta is always made of yellow flint corn, with a coarser and flakier texture.
Dry polenta is available in various forms. Whether you're cooking some tamales or thickening a hearty sauce, finely ground polenta is the easiest to work. This dish can also be bought fully cooked in a log-shaped package in case you're short on dinner prep time.
Undoubtedly, polenta tastes a lot like corns. When served in porridge or mushy style, this creamy dish makes a satisfying bed for any kind of savory sauce. Using polenta in recipes is similar to masa harina, so you should have no trouble preparing comfort dishes with it.
Polenta is essentially the Italian version of grits. This guide will show you just how to whip up a pot of soft and delicious polenta at home!
8. Ground Corn Tortillas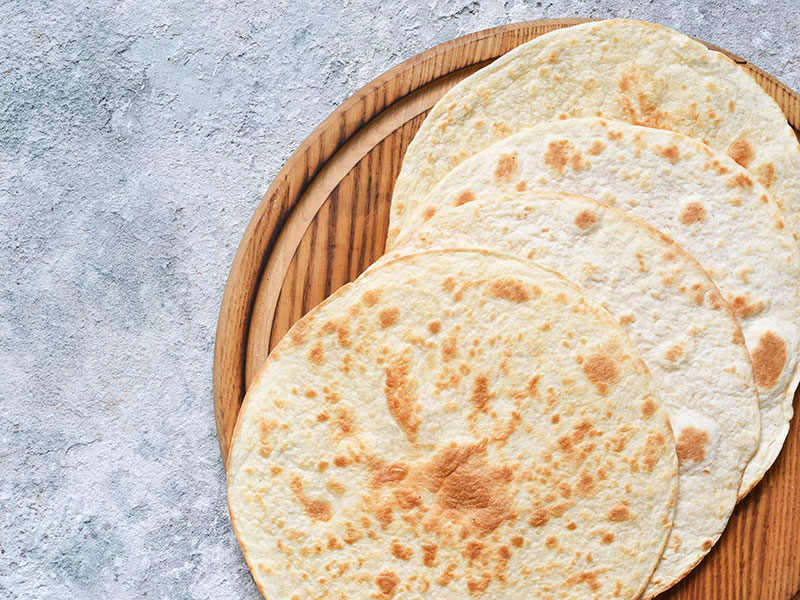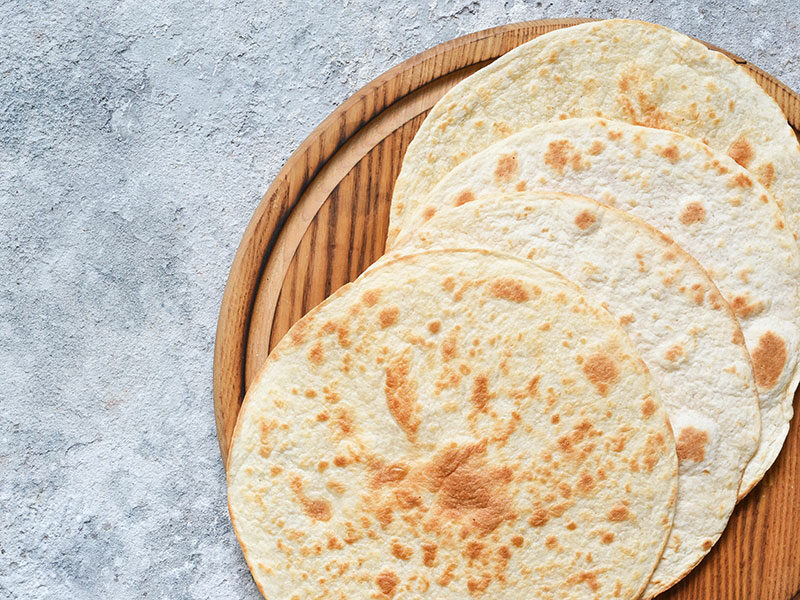 Yes, you heard that right. If you have some extra stale corn tortillas in your kitchen, don't throw them away just yet. As long as there're no spots of mold along the edges or your tortillas, they're still good to make great masa harina substitutes in a pinch.
Given that corn tortillas are made from coarse masa harina, reversing the process will get you some flour to churn into your Mexican recipe. Usually, unflavored tortillas are easier to work with than the flavored version, which tends to overpower other ingredients on your dish.
Turning these crispy, thin pieces of bread into the form of flour is only a breeze. Depending on the number of servings, mix 3-4 corn tortillas with some drizzles of kosher salt and hot water. Whirl the mixture around in a food processor until the desired texture is achieved.
Finally, it's safe to say that each recipe requires a certain level of flour texture. So for best results, do your research prior to grinding these tortillas to make sure that you get a proper consistency for the particular recipe.
9. Flours Of Various Kinds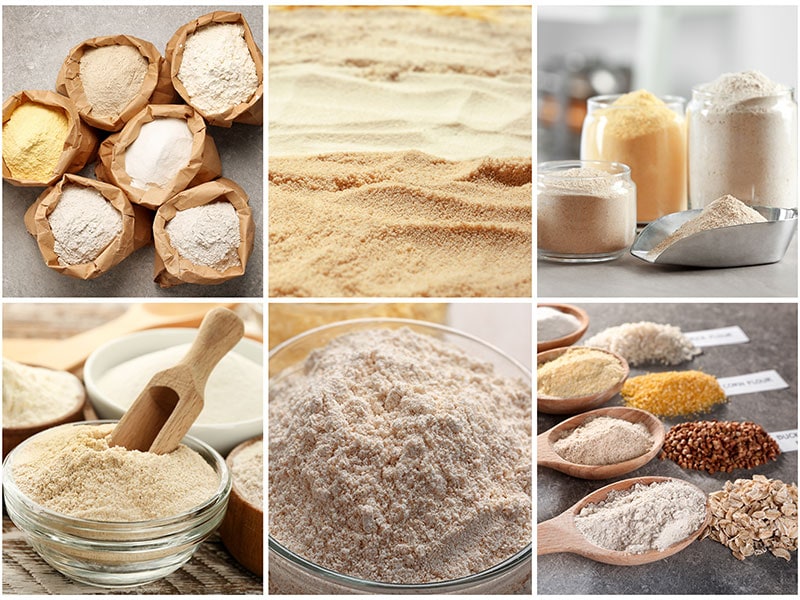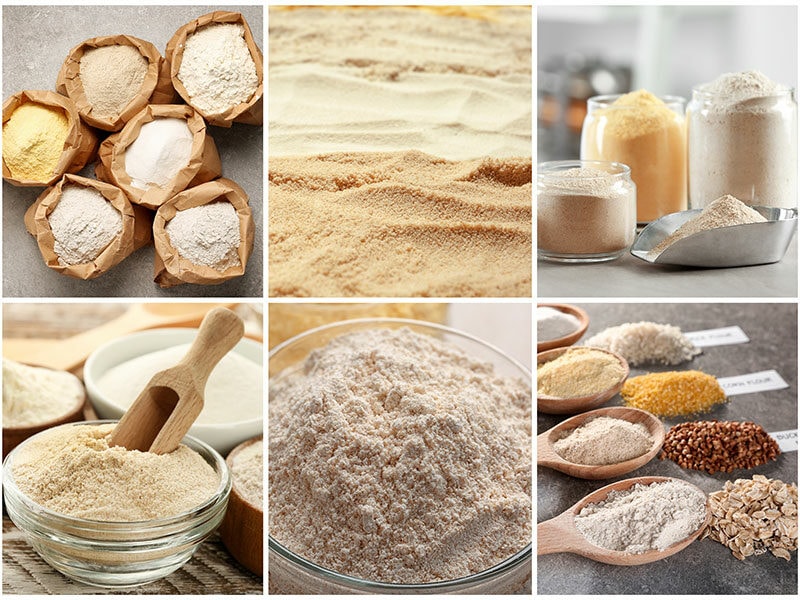 When cooking, we all want to produce the best food based on the recipes, but sometimes you can just go as far as the ingredients take you. In case you've run out of masa harina, other types of regular flours might be used as an alternative.
It's a given that each type of flour provides a different absorbent property, texture, and flavor. Hence, changing the flour has a drastic effect on the entire dish. However, if you simply need a thickening agent for your sauce or gravy, regular flours should get the job done.
In other cases, not so easy. The term "flour" refers to any powdery starch made from grinding grains. As for masa harina, the grain is always corns. For other types of flours, it can be ground from rice, millet, rye, barley, and not all of them are interchangeable for masa in every recipe.
If you're determined to mimic the flavor of masa harina without using the flour, an excellent solution is to make a trial batch or two to see how it turns out. Otherwise, you can try and tweak the recipe in another way to get a different yet satisfying taste with the alternate flour.
Let's hear it from the expert so you can get a basic understanding of different kinds of flours and when you can use them.
10. Ground Corn Taco Shells, Tortilla Chips, Or Corn Tostadas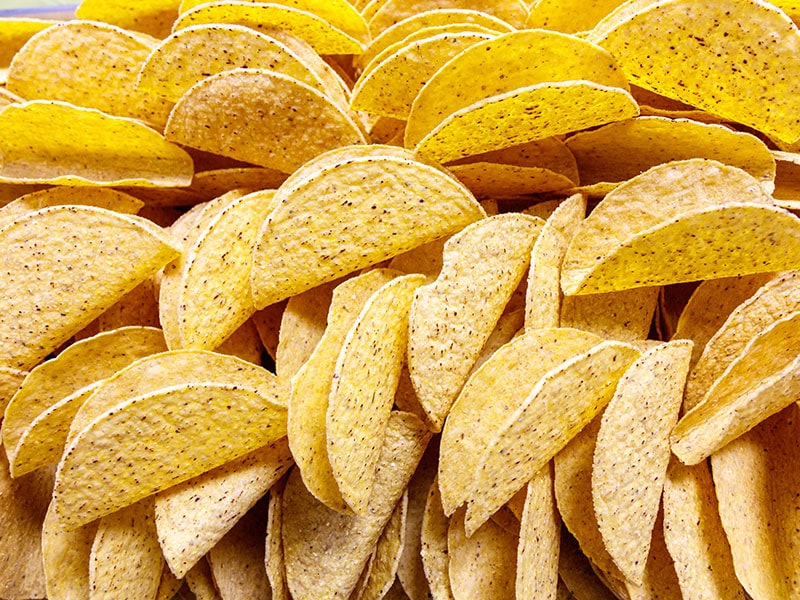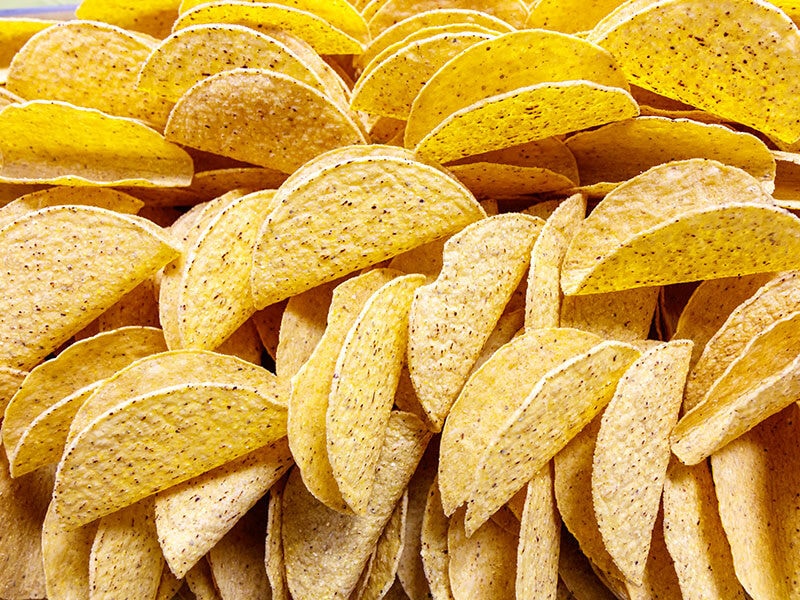 Like their fresh tortilla counterparts, taco shells, tortilla chips, and corn tostadas are made of three main ingredients: masa harina, salt, and water. The only difference is that these hardened products are added with extra preservatives to keep them fresh for longer.
When you're in the middle of intense cooking and suddenly realize you don't have any masa harina on hand, these corn snacks are a fun and creative way to save your recipe. In most cases, the baked version of these chips tends to work better than their fried ones.
There're plenty of ways to turn these hardened snacks into finer dough. Food processors are quite easy to use to achieve a perfect grind that suits your recipe. Otherwise, you can put these chips and shells into a zipper bag and crush them with a rolling pin or a meat mallet.
For putting together the perfect sauce for your savory dish, they're amazing substitutes for cornmeal and masa harina to pull you through and help serve a dinner that you've hoped. However, as flour, they're likely to make a big change in the dish's texture and flavor.
11. Homemade Masa Harina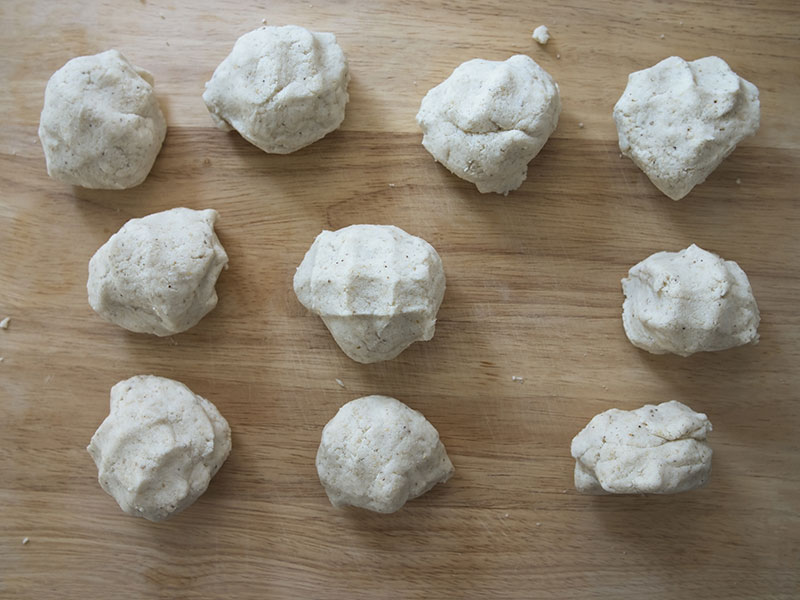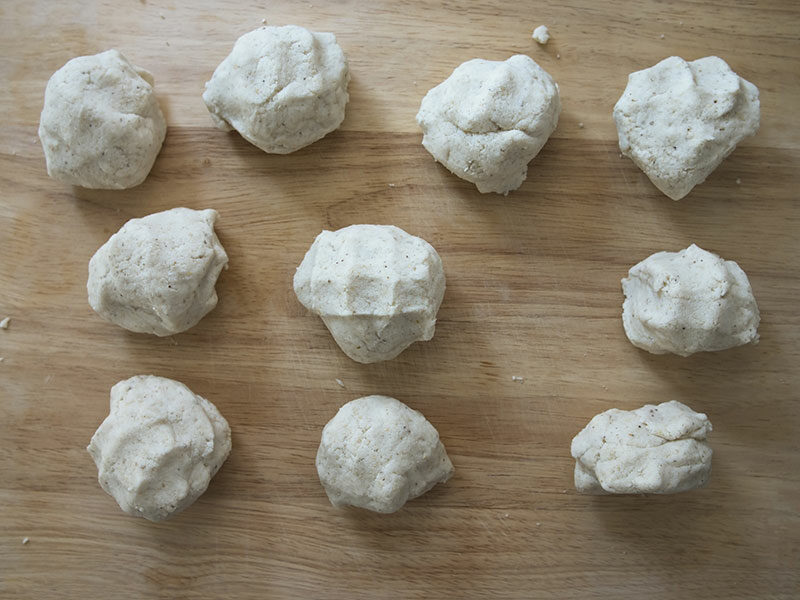 For any food connoisseur willing to give it a try, making masa harina from scratch at home isn't much of a challenge, and the result is well-worth of your time. To start with, you'll need some clean, whole grain dried corns, preferably already been peeled.
Take a quick look for stones, chaff, or rotten kernels and discard them. Next, put all the corns into a non-reactive pot and add 7-8 cups of water with one tablespoon of calcium hydroxide or powdered lime.
Then, bring this pot to a boil and let it simmer for 30 minutes. This process will help the kernels slip off easily from their outer skins. After removing your pot from the heat, it's best to allow the corns to sit overnight, or at least 6-8 hours, at room temperature.
The next step is to wash the acidic taste from the kernels with tap water. You can rub the corns between your hands to get rid of every last husk. Finally, use a fine-grade grinder or a simple food processor substitute to give it a whirl until it combines into a dough-like, thick substance.
Normally, each batch takes roughly 4-5 minutes in the processor. And afterward, you have yourself a fulfilling solution for the best homemade tamales and tortillas ever. If the dough is simply too wet to handle, leave it to dry before turning them into extraordinary dishes.
Whipping up a batch of masa harina at home is no difficulty, especially with this guideline on hand!
FAQs
Masa harina is a staple in many authentic Mexican recipes. But have you known everything about this exotic flour and its substitutes? Here're some useful pieces of information to get the scoop on.
Make Your Recipe A Tasty Success!
And that was a wrap-up on the best masa harina substitutes you can get to save your recipe and serve a satisfying meal. It's safe to say that home-cooked food is not completely without its challenge, but with a bit of culinary knowledge and flexibility, it's pretty easy to start swapping.
Even though ingredient swaps are a great way to help you finish the recipe and learn more about food's texture and flavor, there're certain guidelines to keep in mind. While some recipes can be unaffected with substitutions, not all of them are created equally.
The joy of home cooking is to learn to loosen the stiff guidelines of recipes to cater to your taste and gain pleasurable experiences. So take your time through the journey, and assess the swap that you use for masa harina, whether it falls flat or works like a charm.
Let me know how these substitutions do to your Mexican dishes. If you know about other ingredients that can be used in place of masa harina, don't hesitate to have your say in the comment section down below!
Nutrition Facts
4 servings per container
---
Amount Per ServingCalories132
% Daily Value *
Total Fat 1.8g

2

%
Sodium 37mg

2

%
Potassium 421mg

13

%
Total Carbohydrate 29g

10

%

Dietary Fiber 4.2g

16

%
Sugars 5g

Protein 5g

10

%
---
* The % Daily Value tells you how much a nutrient in a serving of food contributes to a daily diet. 2,000 calories a day is used for general nutrition advice.