As other essential spices, miso paste is involved in countless cooking recipes, but if you don't have it for cooking right now, choosing miso paste substitutes is feasible. If you are not in this situation, move on!
You are really not into miso paste flavor or taste; what can you do to cook dishes whose recipes require miso paste? You will opt for other ingredients which bring you similar results, right?
My reading will help you know what you can choose for substituting miso paste in the culinary field. Let's discover what they are together.
What Are Miso Paste Substitutes?
Here is the list of 14 common miso paste alternatives presented in the article. Let's see what they are:
Soy Sauce
Tamari
Fish Sauce
Vegetable Stock
Salt
Tahini
Dashi
Chickpeas Paste
Adzuki Beans
Soybeans Paste
Anchovy Paste
Mushrooms
Tomatoes
Parmesan Cheese
Let's Take A Look At Key Features Of Miso Paste!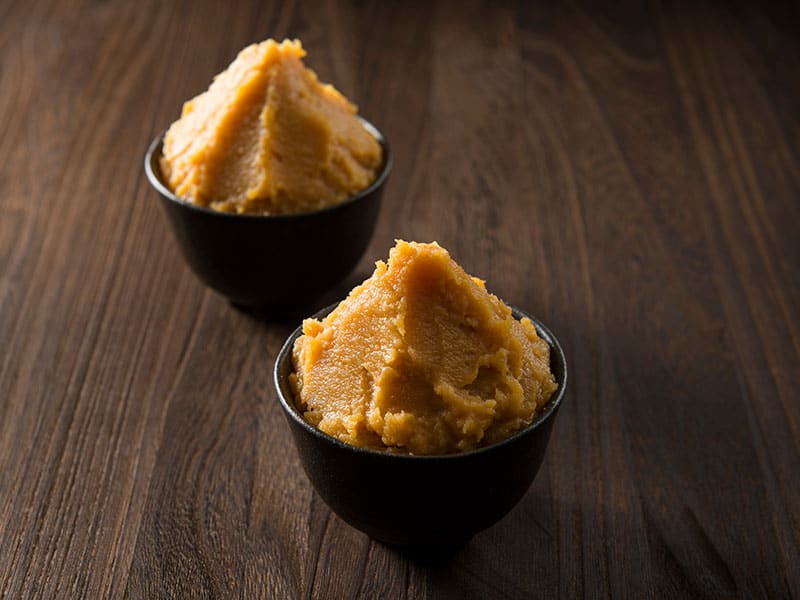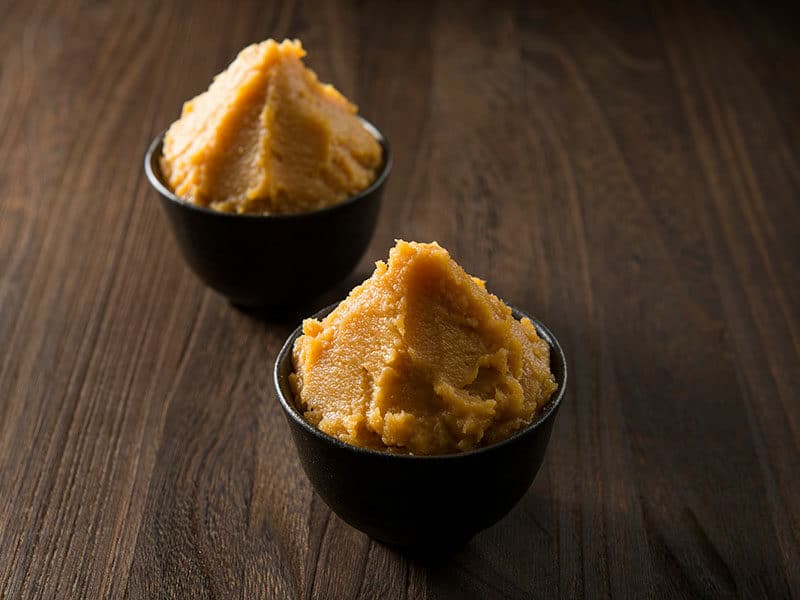 For those who don't know or have heard of miso paste at first, it is made out of fermentation of the combination of soybeans, salt, and koji. The longer it ages, the darker and more complex the flavor of miso paste gets.
Basically, miso paste is soft and butter. You can boil it into many kinds of textures and melt this paste.
For this reason, miso paste has many applications in the kitchen as it is incredibly easy to match with various ingredients. As a high-umami factor, just a little miso goes a long way to stimulating the savory flavor of your dishes.
Miso Paste Is A Healthy Ingredient, Right?
Miso paste is not only beneficial for food flavor but also good for your health (1) .
Provide your health with essential nutrients. Miso is an abundant source of protein, copper, and various vitamins: B, K, E, and folic acid.
Support digestion, nutrition absorption, and assimilation because the fermentation process enhances beneficial bacteria in miso paste.
Increase the health of the immune system thanks to probiotics in the fermented foods – miso paste.
What Can You Use Miso Paste For?
It's hard to list all of the uses of miso paste, but just some of them can satisfy your expectations.
Use in ramen broth together with other vital spices and ingredients. This may be the most common application of miso paste you might
Miso butter is often served with grilled steak. Add flavor to vegetarian soups and stews due to its excellent umami flavor without meat.
Make marinades more flavorful. Using miso paste to marinate the meat before cooking stimulates the flavor and texture.
14 Should-Try Miso Paste Replacements
When it's hard to get your hands on the top miso paste from trust-worthy brands, it's not strange that you'd want to opt for some substitutes that can work in your cooking recipes. Let's see what the best alternatives for miso paste are and how they work.
1. Soy Sauce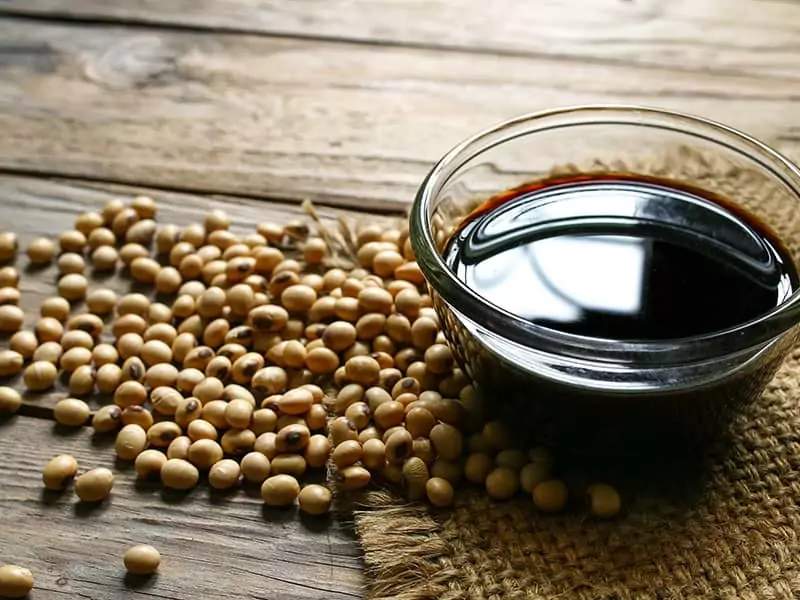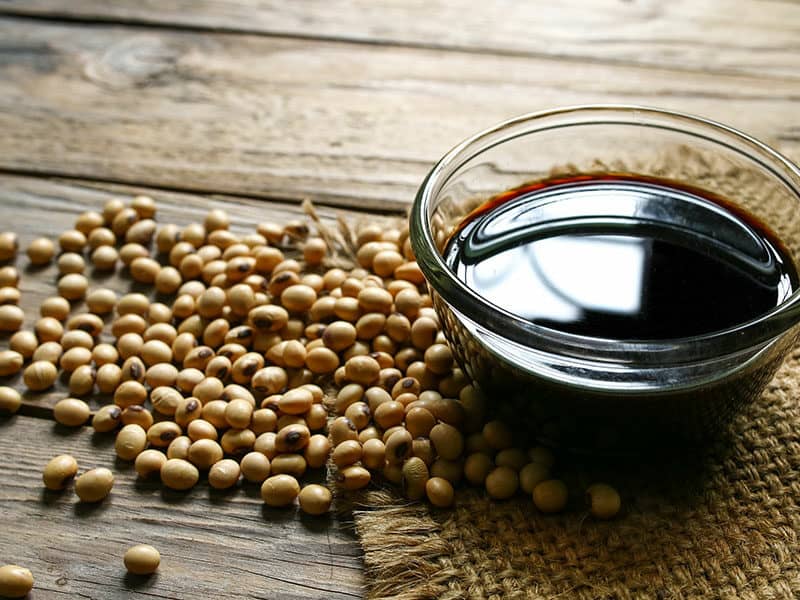 When it comes to the umami flavor of miso paste, soy sauce should be the best bet for you, as miso paste is also made by soybeans. Thus, even though soybean sauce is much saltier and less creamy than miso, this option has a somewhat similar flavor to miso paste.
You can use soy sauce in cooking soups, ramen, and sauces the way you use miso paste. However, for substitutes, I suggest you start using a small amount first, and then taste as you go and add more if necessary.
Using too much soy sauce can make your dishes darker than normal and change the final product as a result.
2. Tamari
One more choice to provide you with the same flavor and taste for making sauces or ramen is tamari.
Tamari is an equivalent of soy sauce but originates from the Japanese. Thus it has similar features to soy sauce. The substitute is darker and also less salty than miso paste, but it has a stronger umami flavor.
Therefore, although they come in different forms, miso paste and tamari can more or less be used interchangeably. You can use miso as a replacement ingredient for tamari, and vice versa, as long as you know the correct substitute ratio between these two.
For the first time you try to use this replacement for miso in your dishes, you had better use about half the amount that your dishes ask for, then taste, and add as you want.
The most different point between tamari and miso paste is their texture because tamari is not a paste. It is a liquid. So, pay attention to the rest of the ingredients when using this option.
Watch this video to know how to cook with tamari:
3. Dashi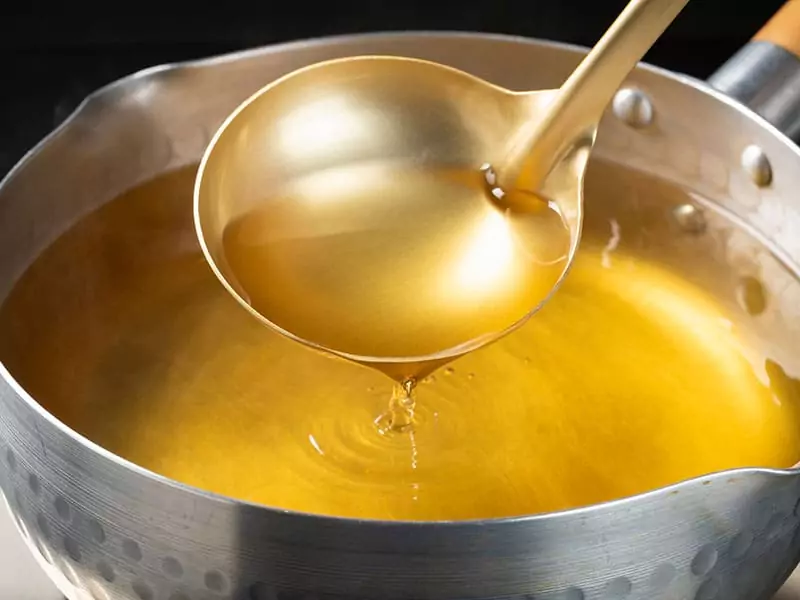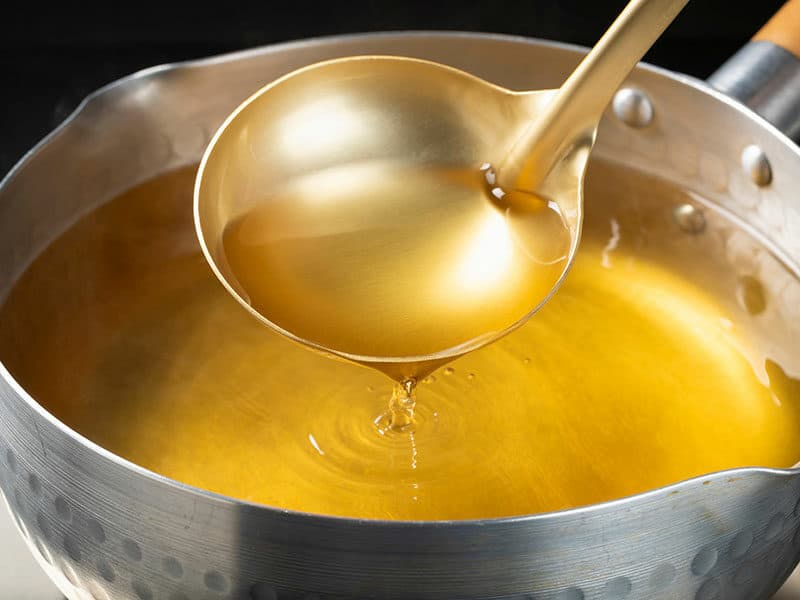 One more idea for miso paste is dashi, a Japanese broth made from cooking the mixture of water, bonito fish flakes, and dried kelp. Thus this broth is salty and has a flavor of fish. For those who are vegetarian, this substitute doesn't work for you. Choose the others, please!
Dashi sometimes is the base for miso soup and good for ramen, sauces, or soups as miso paste. Likewise, shiro miso can be a base ingredient when you need to make a substitute for dashi. Although this will require a few more ingredients and dashi is quite complicated to make.
Dashi is not as salty as the miso replacements like soy sauce or tamari, so you can use the same amount of dashi to alternate the required amount of miso in your cooking recipes. However, remember to reduce the other liquids to ensure the dishes' texture.
If you want to get miso paste substitutes without going out shopping, the alternative is for you as you can make it by yourself.
Watch this video to know how to create real dashi and miso soup by yourself:
4. Vegetable Stock
The vegetable stock also can bring your dishes salty and umami flavor. More importantly, the stock is suitable for not only vegetarians but also those who love veggies.
Usually, stocks come from cooking bones in water on low heat for several hours, but with vegetable stock, the richness of stock is from the variety you use.
Home vegetable stock always tastes better, healthier, and more convenient than boxed or canned stock.
Umami, the savory element of miso paste, is created by including rehydrated dried mushrooms and a little tomato paste.
Watch the video for easy guidelines to make vegetable stock:
5. Fish Sauce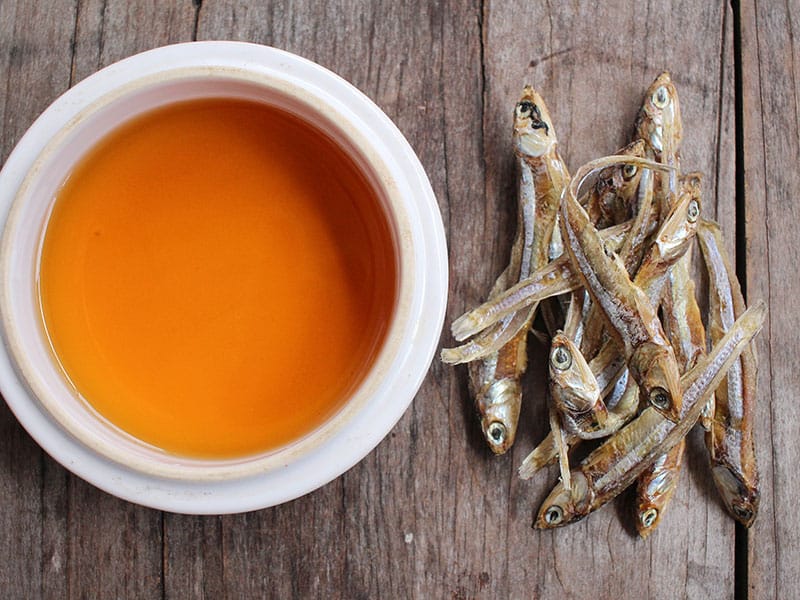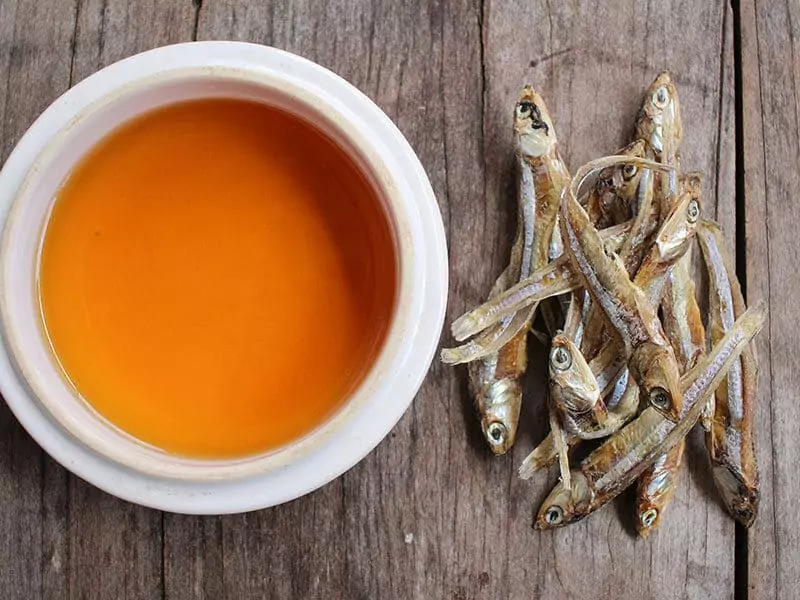 Although the texture between fish sauce and miso paste is significantly different, it's still an acceptable substitute because the taste of fish sauce does somewhat resemble miso. You can use it for cooking soups, marinades, salmon, and stir-fry to stimulate food tastes.
Fish sauce is relatively easy to store and maintain, so you won't even have to worry whether your fish sauce will spoil. And with fish sauce's flexibility in the kitchen, I strongly suggest that you stock a few bottles of fish sauce in your house for future cooking.
If you choose fish sauce as miso paste alternatives, every one tablespoon of miso soup, just use a half amount of fish sauce as using too much fish sauce can cause a pungent taste.
Thus, if you want to get a closer taste of miso paste, I suggest reducing the liquids a bit and adding a little bit of soy sauce together.
6. Tahini Sauce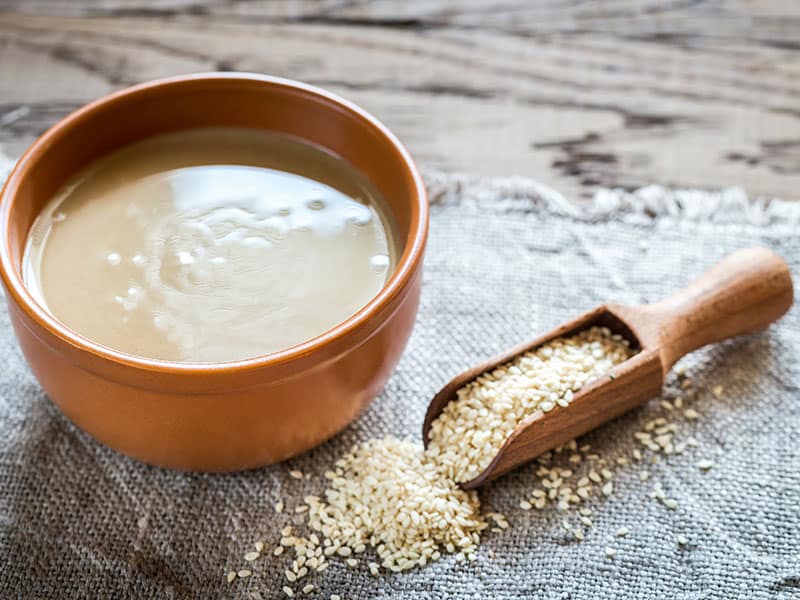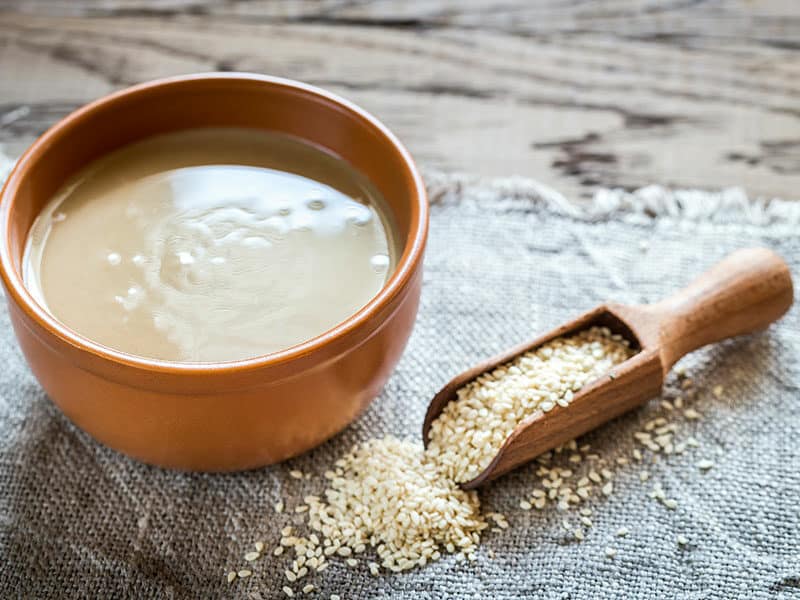 Another versatile option to alternate miso paste is Tahini paste which is from ground sesame seeds. Its texture is buttery, and the flavor is a bit bitter, but it does provide your dish with the same color as miso paste, making it possible to replace miso paste.
You can use tahini paste to make sauces, dressings, and marinades as you use miso paste. However, this alternative is denser and can impact your dishes with bitterness, so take it into consideration. Don't forget to check if tahini can spoil before you opt for this alternative as well!
7. Salt
If your recipes just call for a bit of miso paste, just choose your favorite salt type and add a small amount. That way, salt will bring your dishes a savory flavor. However, be careful with the amount of salt you use.
8. Chickpeas Paste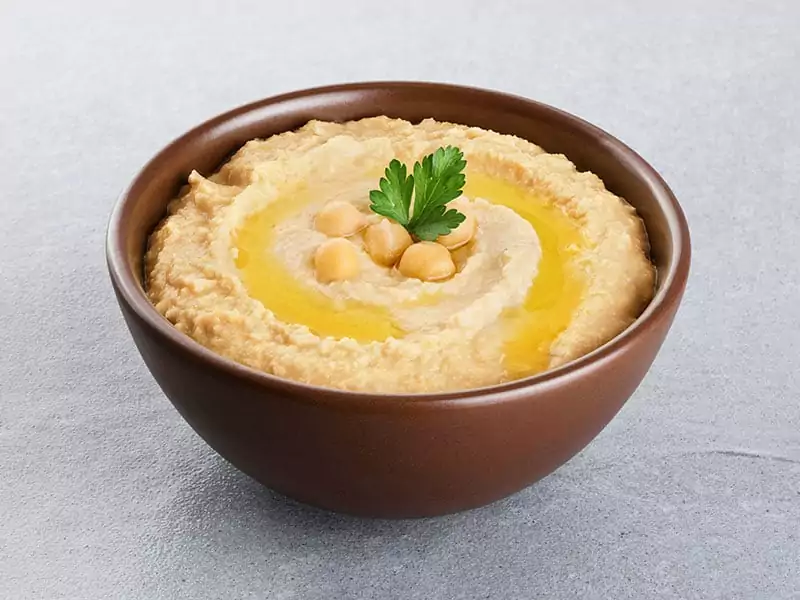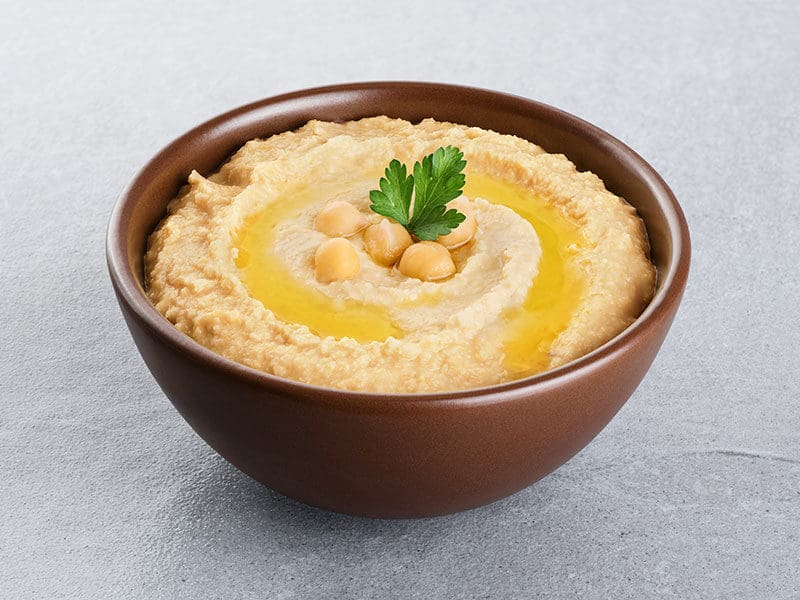 You also can use chickpea paste (hummus) to alternate miso paste as it has a partly similar flavor to miso paste.
Chickpea paste flavor is enhanced by sesame, lemon juice, garlic, and salt, making it have an umami flavor as miso paste. Besides, the hummus texture is as dense as miso paste.
Moreover, being made out of chickpeas, hummus is also as nutritious and healthy as miso paste. It is packed with tons of nutrients such as vitamins, fibre, iron, and phosphorus, but it has low-calorie content.
For those reasons, chickpea paste is highly versatile for adding to your dishes for a more flavorus taste.
9. Adzuki Bean Paste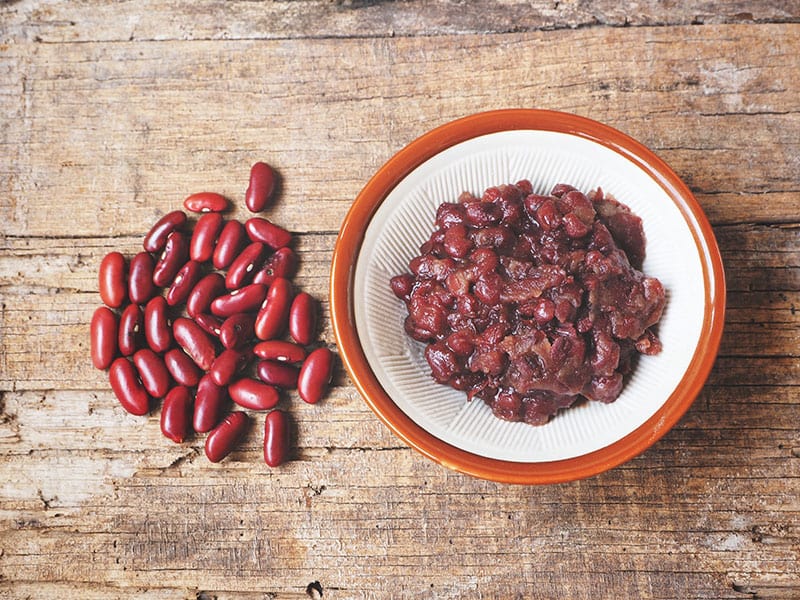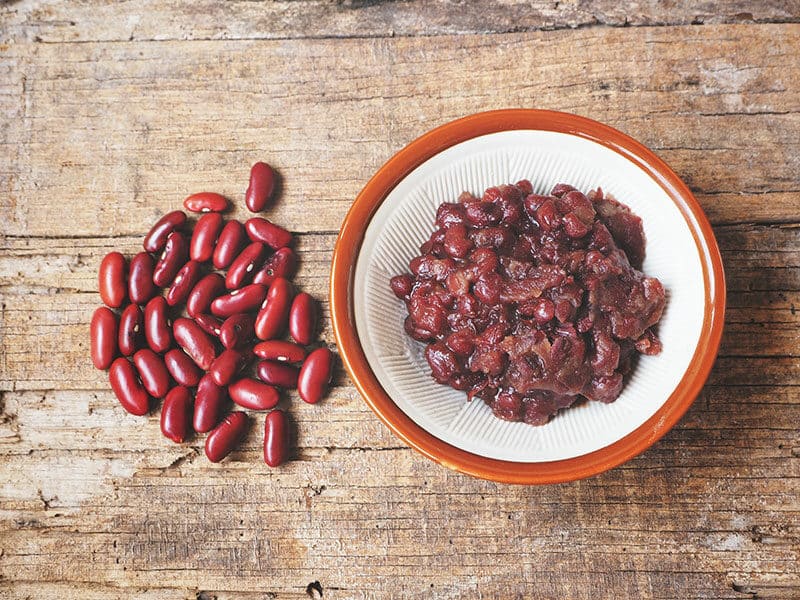 Another non-soybean paste that can be miso paste is adzuki bean paste. Almost all the textures from the beans are similar. Anko has a mushy and thick texture, so if you want to add to your dishes, a dense texture like miso paste and adzuki bean paste is possible.
However, the flavor of adzuki bean paste is very much different from miso paste. This kind of paste is sweet, so it is almost used to spread on the top of rice dumplings, steamed cakes, and especially a Japanese dessert soup – Zenzai.
10. Soybean Paste
Soybean paste and miso paste are both fermented and resemble flavor and texture. Thus using soybean paste instead of miso paste is thoroughly possible.
However, they are not exactly similar because soybean paste is much more pungent than miso paste. Also, miso paste fermentation has grain as a triggering factor, while soybean paste doesn't.
11. Anchovy Paste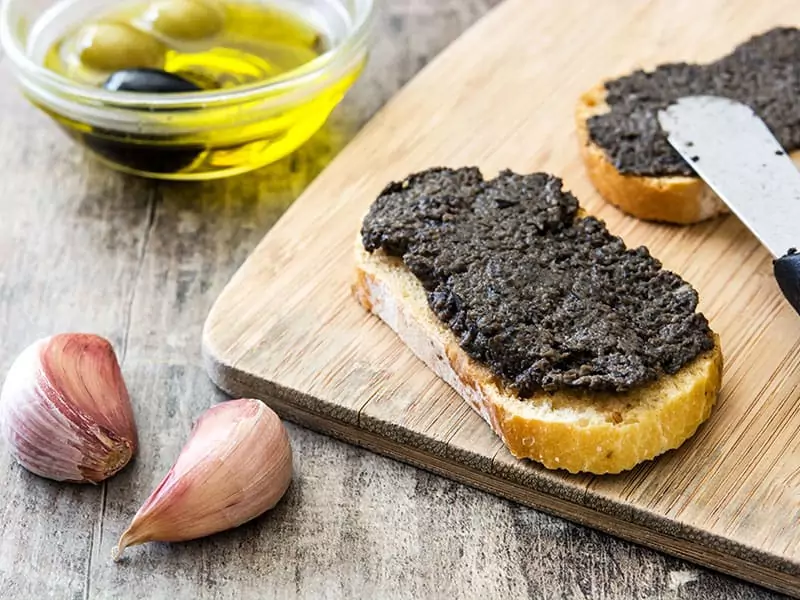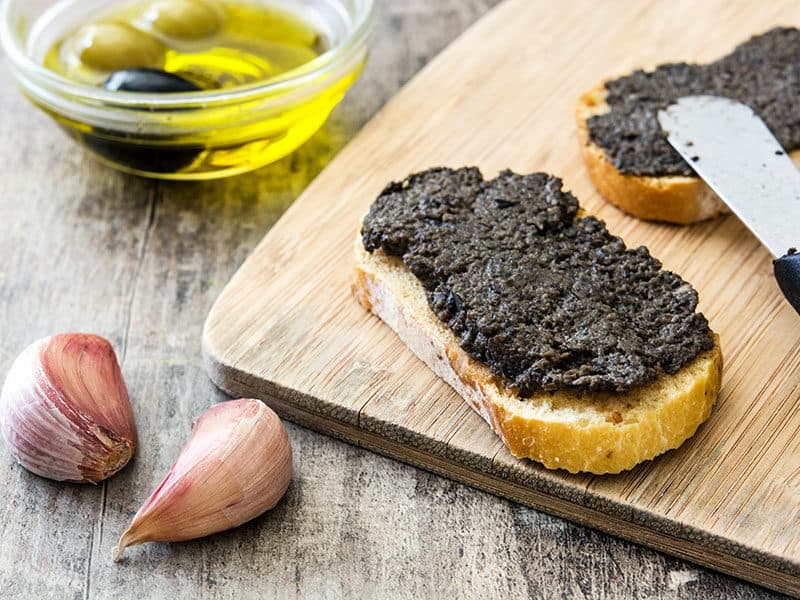 Being a miso paste replacement, anchovies have an umami taste which is the miso paste's signature. This substitute has a very distinctive salty, fishy flavor and can be used in soups, sauces instead of miso paste.
12. Mushrooms
You can not find something exactly similar to miso paste to replace it, so what you can do is find something whose flavor or texture resembles a distinctive miso feature.
Thus, if you want to bring your dishes an umami flavor, you have some choices from mushrooms. Mushrooms, especially dried shiitake mushrooms, have rich umami flavor, and the darker the mushrooms, the more umami flavor.
However, you can see that there are incredibly different colors from miso paste with mushrooms.
13. Tomatoes
One more source of umami flavor you can use is dried tomatoes. You also can use the fresh ones, but they are less in umami than the dried ones.
14. Parmesan Cheese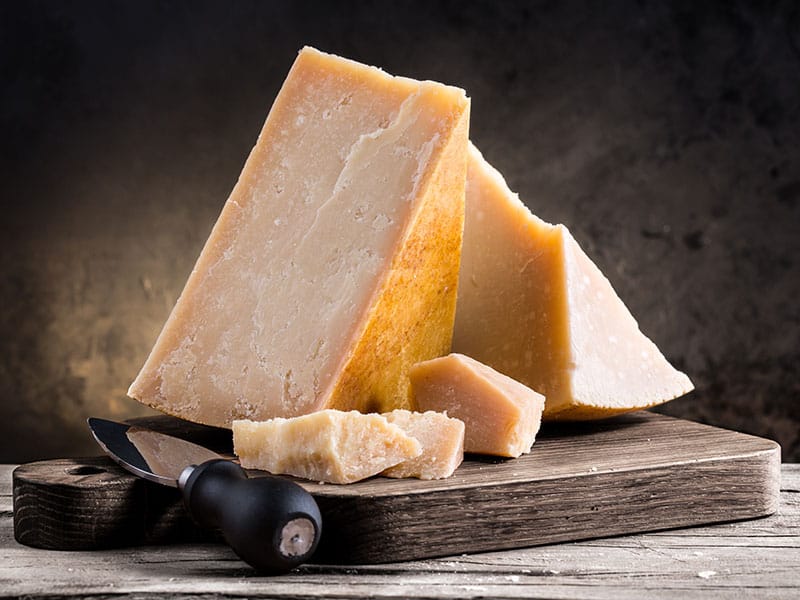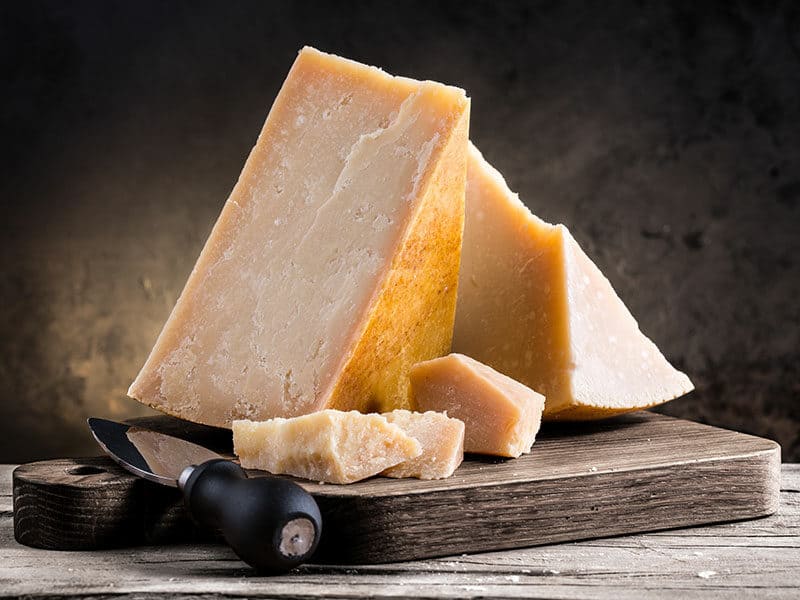 Parmesan cheese is one of the aged cheeses rich in umami compounds, making it possible to replace miso paste in cooking.
However, pay attention to the amount of parmesan cheese. Just use a relatively small amount first, then taste as you want.
FAQs
Keep reading these frequently asked questions. Maybe you can know more about how to use miso paste and its alternatives effectively and safely.
My Top Pick
I have just recommended some possible miso paste replacements to try to enhance your food taste and flavors. However, nothing is precisely similar to miso paste in terms of texture, taste, and flavor. Thus, be careful with your choice.
Anyway, if you have any outstanding ideas of miso-paste alternatives, feel free to share them with us in the comment section below.
Nutrition Facts
1 servings per container
---
Amount Per ServingCalories8.5
% Daily Value *
Total Fat 0.1g

0

%
Sodium 879mg

37

%
Potassium 70mg

2

%
Total Carbohydrate 0.8g

0

%

Dietary Fiber 0.1g

0

%
Sugars 0.1g

Protein 1.3g

2

%
---
* The % Daily Value tells you how much a nutrient in a serving of food contributes to a daily diet. 2,000 calories a day is used for general nutrition advice.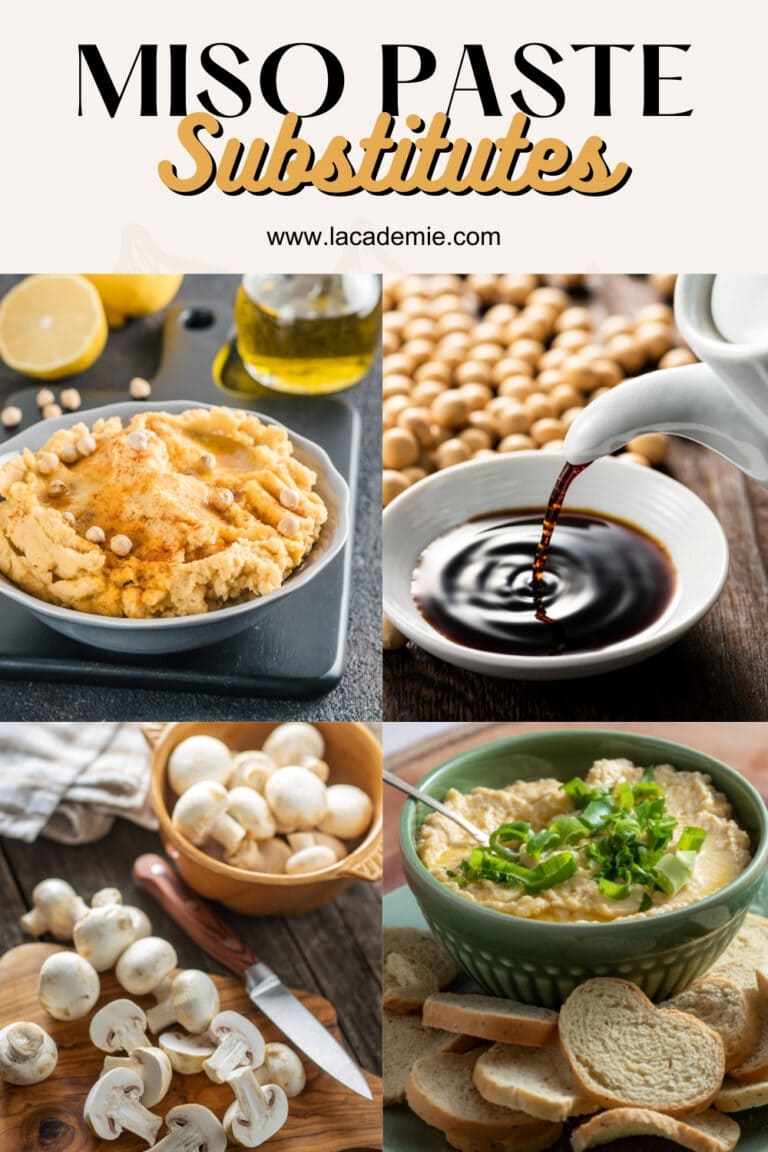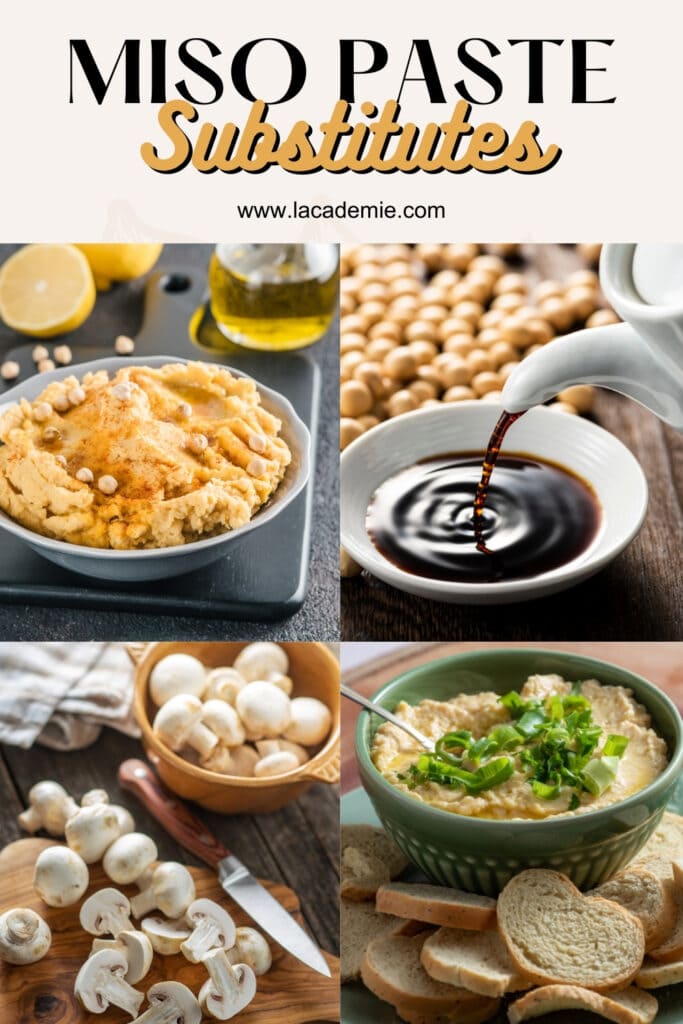 References
1. H.2021. The health benefits of miso. [online] BBC Good Food.