Even though rice is a very commonly used ingredient in cuisines all over the world, people are starting to use other ingredients instead of it – like for example these top 20 healthy rice substitutes that I will mention today. But before I get into the rice substitutes, let's briefly mention some facts about rice.
Back in the day, people used white rice as part of their regular diet, not knowing that white rice is a grain that has been stripped of all its nutrients. Instead of white rice, you can help your body be healthier by replacing this empty grain with something else – like brown rice. There is even a type of red rice that you can use in your diet instead of white rice.
If you want to completely leave rice out of your diet, you will need something to replace it with – after all, the majority of popular varieties of rice do contain a lot of minerals, plant-based compounds, important amino acids, as well as a lot of vitamins. 
This is where my list of top 20 healthy rice substitutes comes in and with the help of this list, I will show you some easy ways to add a bit of excitement to your kitchen and your diet!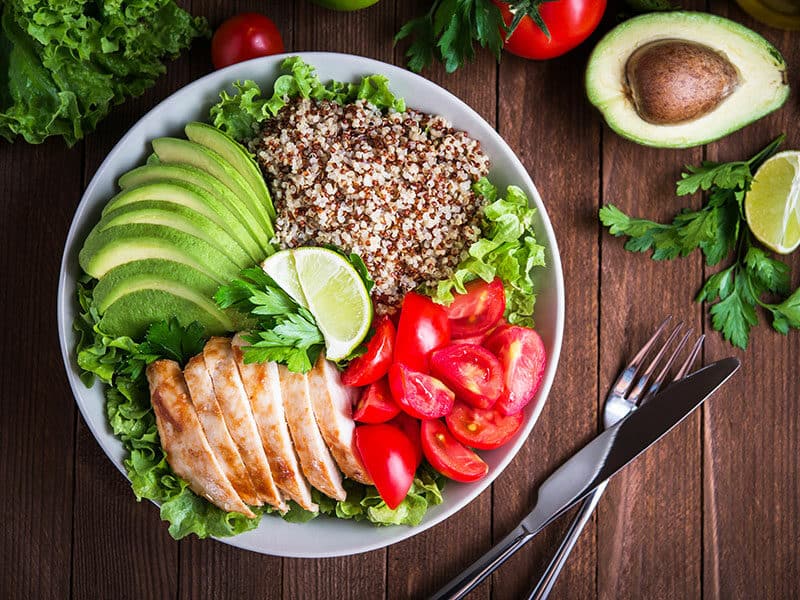 Detailed overview of some of the healthiest rice substitutes!
What Are The Best Alternatives For Rice?
Now that I have established that there are some healthy rice substitutes you should try out, let's briefly go over them and share a few words regarding their characteristics. Here are the top 20 healthy rice substitutes:
1. Quinoa – an ancient pseudo-grain from South America that is packed with nutrients.
2. Cauliflower Rice – cauliflower granules that are low on carbs and grain-free.
3. Broccoli Rice – an amazing grain, gluten-free, fiber-rich type of rice made from chopped broccoli.
4. Adlai – coming from Eastern and Southern Asia, this is a gluten-free grain rich in calcium, protein, and fibers.
5. Shirataki Rice – a type of rice made from the fibers from in the root of a Konjac plant.
6. Wild Rice – a species of grass with seeds that look like rice and are rich in zinc, protein, magnesium, manganese, and phosphorus.
7. Chickpea Rice – a great rice substitute made from chickpea that contains protein and fibers.
8. Barley –gluten-rich wheat that can help lower cholesterol, keep the heart healthy, and help you lose weight.
9. Sweet Potato – a fiber-rich, vitamin-rich, potassium-rich root vegetable with a sweet and starchy taste.
10. Couscous – a tiny wheat pasta that is vegan and vegetarian but not suitable for those who are on gluten-free diets.
11. Corn Grits – one of the tastiest and healthiest comfort foods made from dent corn.
12. Cabbage – a versatile vegetable that is high in vitamins, fibers, and beta-carotene.
13. Risoni – a type of rice-looking pasta made from water, semolina, and durum flour
14. Orzo – another type of pasta made from wheat semolina flour and used in salads and soups.
15. Farro – a nutrient-packed, immune-protecting grain that has a nutty flavor.
16. Freekeh –extra-healthy wheat that is rich in minerals, proteins, vitamins, and fiber.
17. Roast Nuts – fiber and protein-rich snacks that taste even better than their raw counterparts.
18. Bulgur Wheat – another wheat grain that can reduce the risk for many diseases and obesity.
19. Veggies – the best source of nutrients and also very helpful with digestion problems.
20. Whole Wheat Bread – bread made from whole grains that can help with heart diseases, obesity, diabetes, and several types of cancer.
Here are some more examples of healthy rice substitutes you should look into!
What Makes Rice An Essential Part Of Your Diet?
It is clear that rice is a very important part of the diet of people worldwide, but rice substitutes can also be beneficial if properly incorporated into your diet. But before I go into more detail about all the rice substitutes you need to know, let's talk a bit about whether it is healthy to eat rice or not.
Rice is often criticized, white rice especially, and said to be an unhealthy part of a diet. However, this is not true. You can benefit from rice if you eat it often enough and in moderate doses.
White Rice Characteristics
White rice is a grain that has been stripped of some of its nutrients. You only get the endosperm, while with brown rice this is not the case.
If consumed too often or not cooked properly, white rice can lead to certain problems. Among them is the development of type 2 diabetes, high blood pressure, and there is also a possibility for the development of heart disease. This means that you should be careful with the amount of rice you add to your diet weekly or monthly.
White rice can sometimes be used in weight-loss diets, but its effects on losing weight are not very big. However, you can use it if you have some digestive problems because it is easy to digest and very bland.
Brown Rice Characteristics
Brown rice is largely considered healthier than white rice because, unlike white rice, this grain has all its nutrients. It is advised to use brown rice in your diet and replace the white rice with it as soon as possible.
Some of the benefits of eating brown rice are reduced risk of getting diabetes, better heart health, and the fact that you get a lot more nutrients that make your health better overall. On top of that, brown rice can also help you shed those few pounds you have been trying to lose for a while.
Red Rice Characteristics
Red rice is a great source of nutrients. Some of the reasons why you should consider adding this type of rice to your diet are because it can help develop better bone health, it is rich in vitamins, iron, fibers, and antioxidants.
On top of all this, red rice helps lower high cholesterol, helps prevent heart disease, can help lose weight, and is also advised for people who have asthma. You should consider switching from white to red rice if you want to have a healthier diet.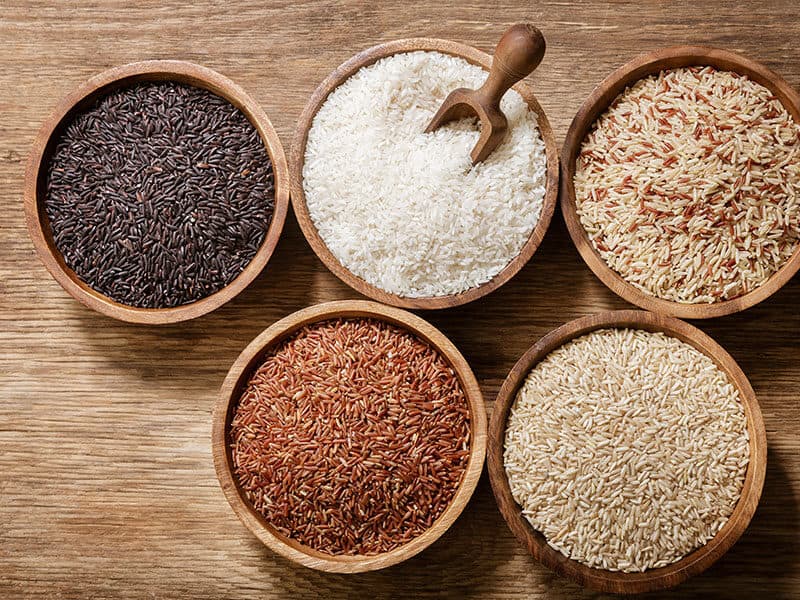 Find out the differences between white and brown rice and which one is healthier!
20 Amazing Rice Substitutes You Need In Your Life!
I will now tell you more about the top 20 healthy rice substitutes that you need to add to your diet to give your body more nutrients and also lower the risk of some of the worst diseases. Let's get into it!
1. Quinoa
Quinoa is a type of seed that does not contain any gluten but has a lot of protein. That makes it a better option when compared with rice, which does not have as much rice. In addition, I would like to say that quinoa contains all nine of the amino acids that you need for your body!
If you do not know how to prepare quinoa, the only thing you will need is to add one part of the seeds in two parts of water and let it boil until the water is fully absorbed. Then, you should leave it to rest for about 5 minutes before eating it.
Not sure how to use quinoa? As it turns out, there are many recipes you can use quinoa in. Most notably, quinoa is a primary ingredient for whipping up the tastiest Mexican buddha bowls or lemon herb quinoa as a side dish for pairing with fish.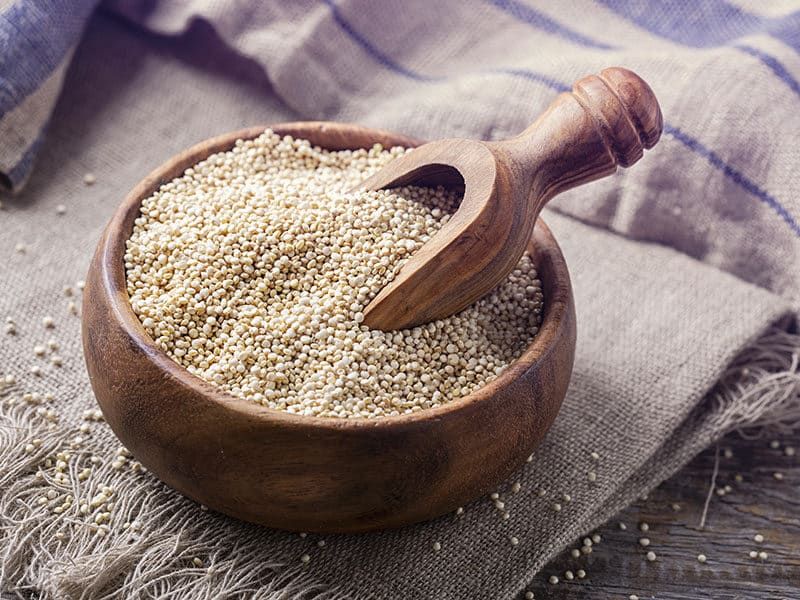 2. Cauliflower Rice
As I briefly mentioned before, cauliflower rice is just cauliflower that has been cut into rice shape. The reason why you should eat cauliflower rice is that it does not contain a lot of calories or carbs, which makes it great diet food.
If you want to make cauliflower rice, all you need to do is get some cauliflower, split it into smaller pieces and then fully grate or chop those pieces. Once you have the rice-shaped pieces, you can cook them with some oil until you see that they have become slightly browned.
Don't make the mistake of thinking cauliflower rice is not delicious. With the rice recipe and a decent cooking technique, you can turn cauliflower rice into the most delectable dishes ever. Don't believe me? You can try using cauliflower rice as side dishes for Cajun-rich meals.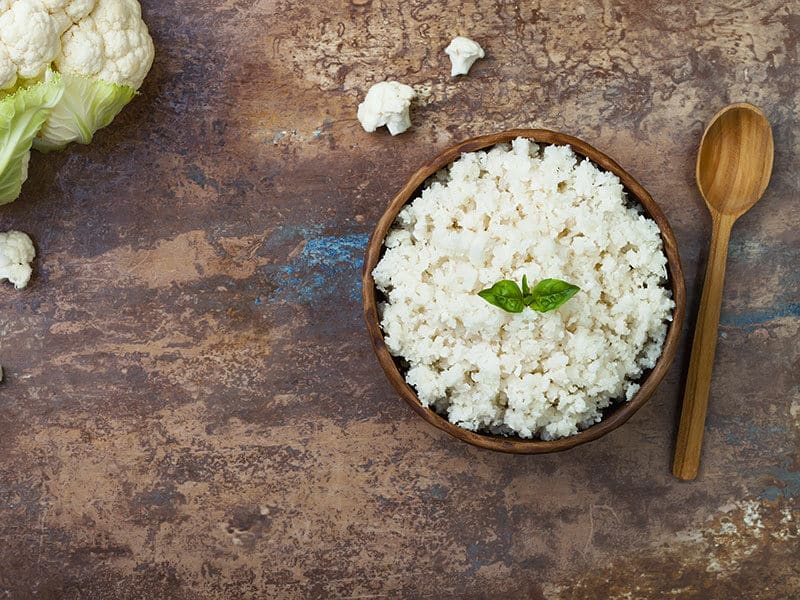 3. Broccoli Rice
Broccoli rice is very similar to cauliflower rice – it is broccoli that you can cut into rice shape and then prepare as a healthy regular rice substitute. You should consider adding this type of rice to your diet first – because it is made from a very healthy veggie that is low-carb, low-calorie, and full of vitamins, and second – because it is a very tasty and healthy regular rice substitute.
The preparation process is simple and for it, you will need some broccoli that you can cut into pieces and then chop into small rice-shaped pieces. You can eat it fresh, but you can also cook the broccoli rice with some oil and eat it like that.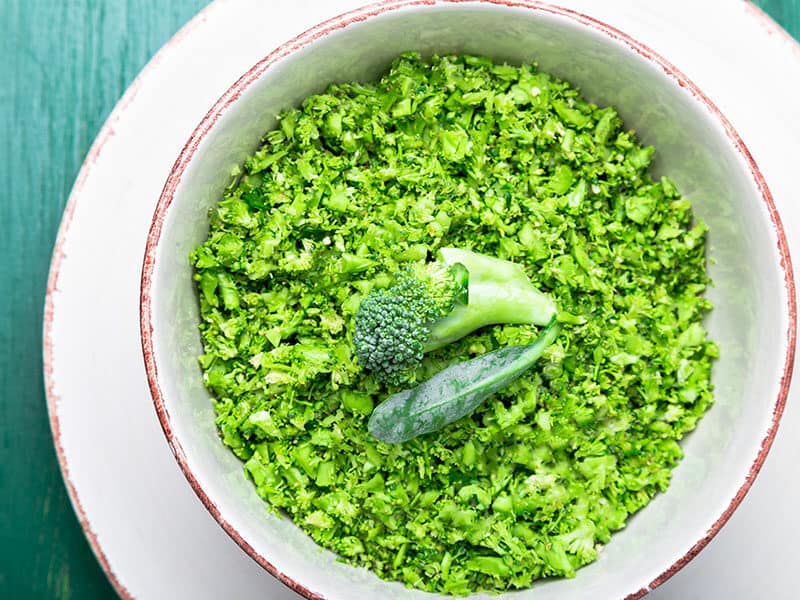 4. Adlai
Adlai is a great energy booster that you can usually find growing in the Philippines. It does contain a lot of calories but it is still great because it provides you with a lot of protein, minerals, and fibers.
You can use Adlai if you have problems with high blood sugar or some inflammatory problems. The taste is almost pasta-like, so you will love adding it to salads and other pasta dishes.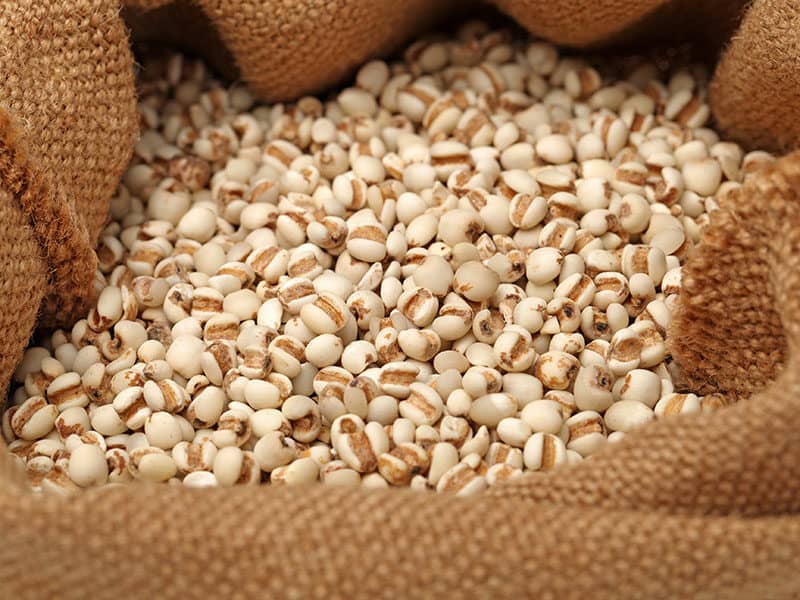 5. Shirataki Rice
Another amazing rice alternative is shirataki rice, a type of rice made from Konjac root. This type of rice has a lot of glucomannan which is a unique fiber that your body can benefit from, while at the same time the rice does not have a lot of carbs or calories.
As for the preparation process, you will need to get some of the rice, rinse it well, and then let it boil for about a minute. After that, you can cook it in a pan until it completely dries out. It is a great rice substitute that can help you become healthier and have healthier intestines.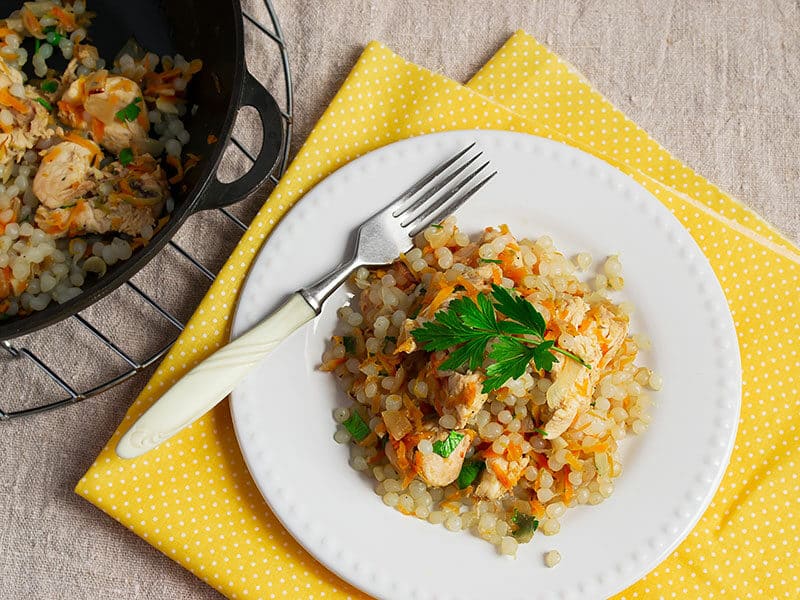 6. Wild Rice
Wild rice is a low-calories, low-carbs, but protein-rich rice alternative that can help you have a better diet. Even though this food whose name starts with "W" cooks for longer than some of the other healthy rice substitutes, it is definitely worth making every once in a while.
You boil the wild rice just like regular rice but the process usually takes about 45 minutes. The taste of the wild rice is a bit stronger, similar to the taste of Farro – nutty!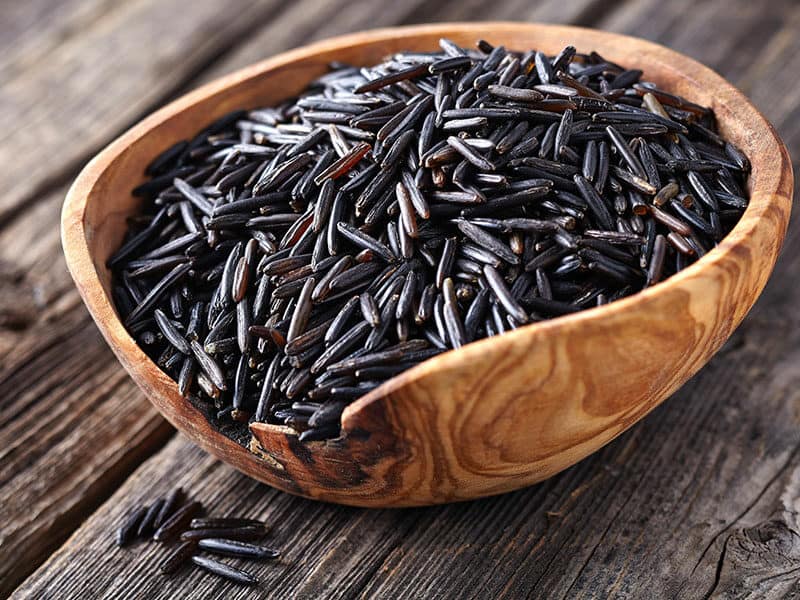 7. Chickpea Rice
You have to consider eating chickpea rice instead of regular rice because it has less sodium, carbs, and calories, while it is also richer in protein and fibers.
You can make chickpea rice at home by taking the chickpeas and chopping them into smaller parts until they look like rice. It is a very easy but still very healthy rice substitute that you can make yourself!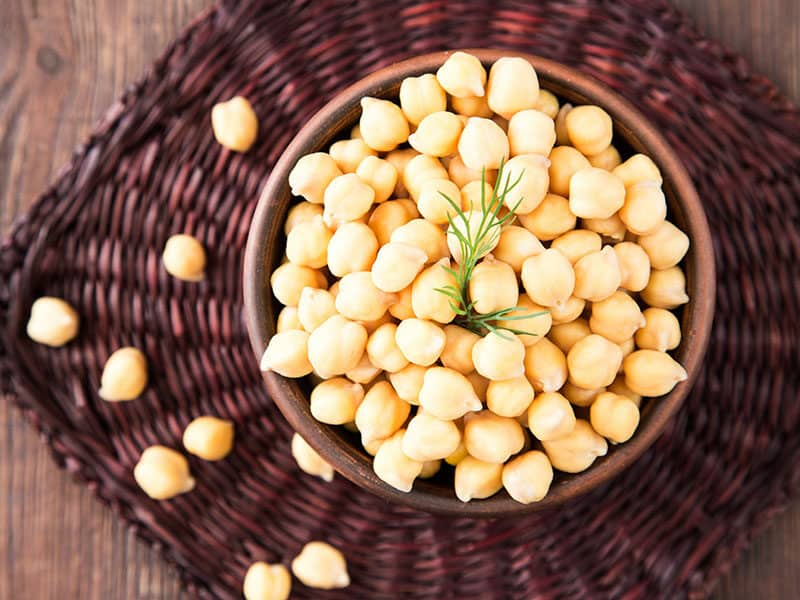 8. Barley
Barley is a type of grain that is very similar or related to wheat and rye. It is rich in nutrients, especially zinc, selenium, and some niacin. On top of that, it has a lot of protein and fiber, the only downside of it being the presence of calories.
To prepare barley you will only need to hull it and add it to water before you start boiling it. Once you see that the barley is getting softer, you can drain the water that is left and serve the barley with the rest of your meal.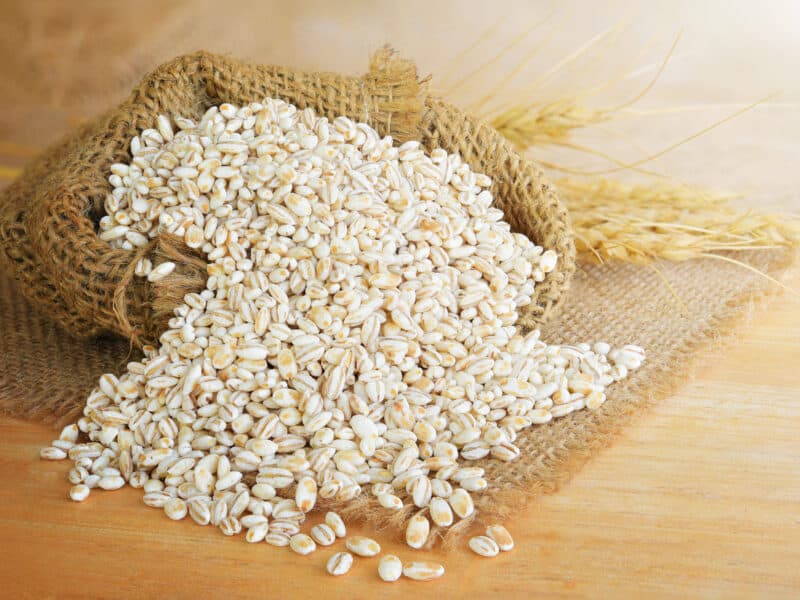 9. Sweet Potato
Sweet potato is a healthy rice substitute for those who find themselves craving something sweet every once in a while. Not to mention, every group of sweet potatoes contains a lot of fibers and carbohydrates that can help you get your blood sugar to a stable level.
This is not all that you need to know about sweet potato – it contains a lot of vitamins and it can help you raise your beta-carotene levels. You can mix it with any other ingredient to make yourself a tasty and sweet lunch or dinner!
Another fantastic thing about sweet potatoes is that they can last for rather long, even once they're cooked. As long as you know the signs of spoiled sweet potatoes, you should be able to whip up delectable dishes with leftover sweet potatoes. How amazing is that!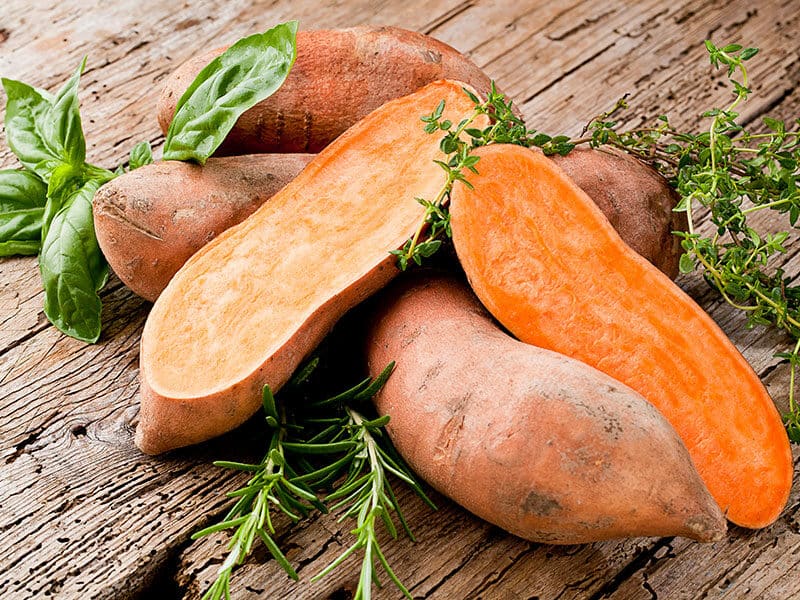 10. Couscous
There are two types of couscous that you need to know about – regular couscous and whole wheat couscous. The whole-wheat couscous is a bit richer in protein and fiber, so that means that this type of couscous is healthier than the regular one.
If you have not tried couscous so far, what I can tell you is that it is a type of pasta that tastes amazing. To make it, you need to mix one part couscous with one part water and boil that mixture for about 10 minutes. Once it is boiled, you should let it sit for about 5 minutes before serving it.
When it comes to replacing rice with couscous, I suggest that you use this ingredient as an alternative for arborio rice. Its chewy texture and earthy sweetness makes couscous a fantastic choice to substitute arborio rice in creamy dishes.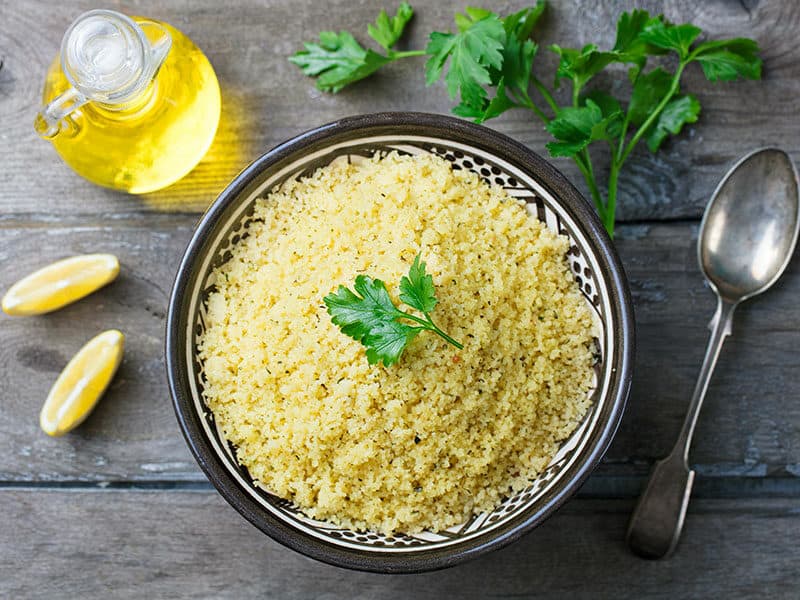 11. Corn Grits
Corn grits are also called cornmeal or polenta and it is very popular, so chances are that you have tried it before. The reason why I love it is that it contains a lot of carbohydrates, antioxidant carotenoids, and fibers, but it does not have a high glycemic index.
You can prepare it by leaving it to boil in water for several minutes, occasionally giving it a nice stir. You can add any side dish you want to it to get a richer taste!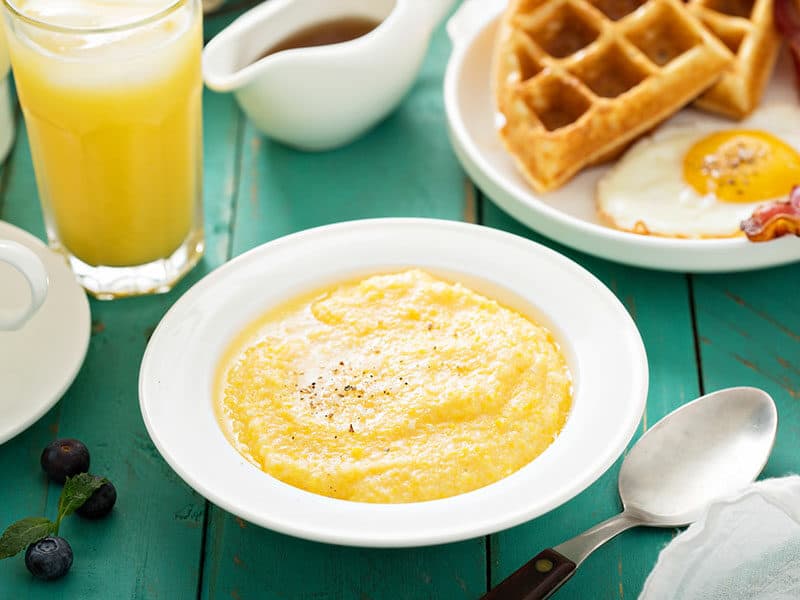 12. Cabbage
Cabbage is one of the best veggies that you can add to your diet or any meal instead of rice. The reason why you have to consider eating cabbage with your meals is that it is a healthy salad choice and meal choice, while it is also low in both carbs and calories.
Chances are that you already use cabbage in your diet, but you should try using it more – it could be a healthy snack or side dish for both lunch and dinner. All you need to do is chop it up, use some salt, a bit of olive oil, and maybe some vinegar if you enjoy its taste, and voila – you have a quick and easy salad in only a few minutes!
Does cabbage salad sound a little too "tame" for you? If so, you can simply serve it with an additional dish. That's the beauty about cabbage salad—it can go with just about anything. Personally, I'd recommend serving it as a side dish for butter chicken.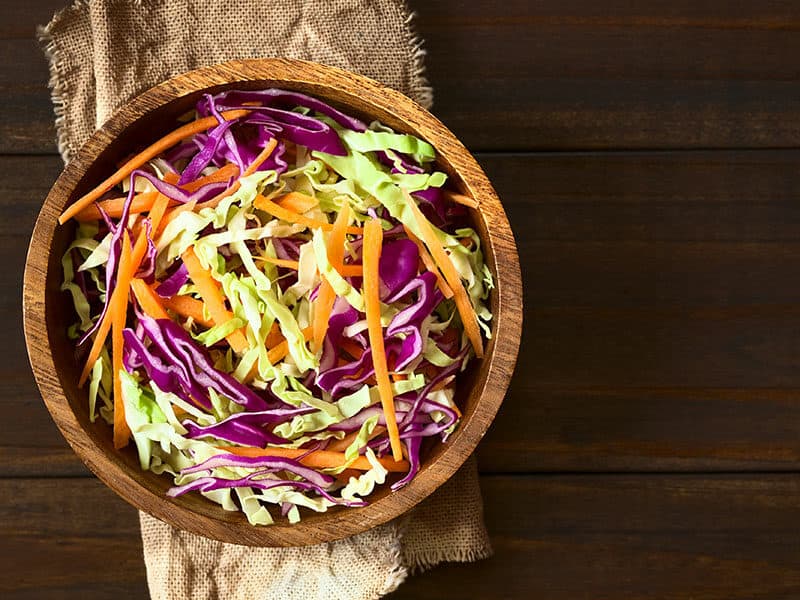 13. Risoni
Risoni is another healthy rice substitute that is a type of pasta to be exact. You will love adding it to the meals that you are usually used to make with rice because it will make them healthier and better-tasting.
You can boil the Risoni until it becomes tender while adding some oil or butter to the water to avoid the Risoni sticking to your pot. It will take only several minutes for it to be ready for serving!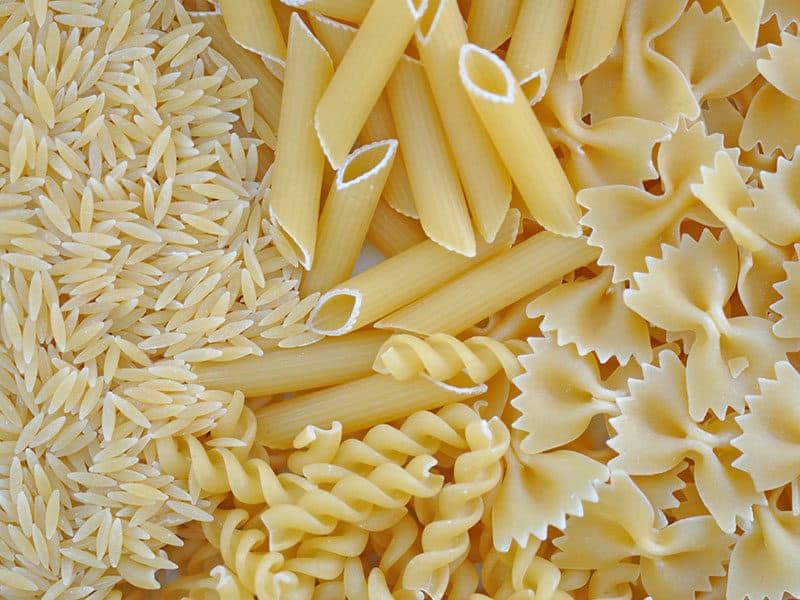 14. Orzo
Orzo is similar to couscous – it tastes like a paste but the shape of it is similar to rice. This is a healthy rice substitute that can be both regular and whole-wheat with the latter being the healthier option. I love orzo because it is a lot of fiber and calories, and it can also contribute to better digestion.
If you want to cook orzo, all you need to do is put it in some water and let it boil until it becomes tender. Drain the water that it left and your orzo will be ready for serving!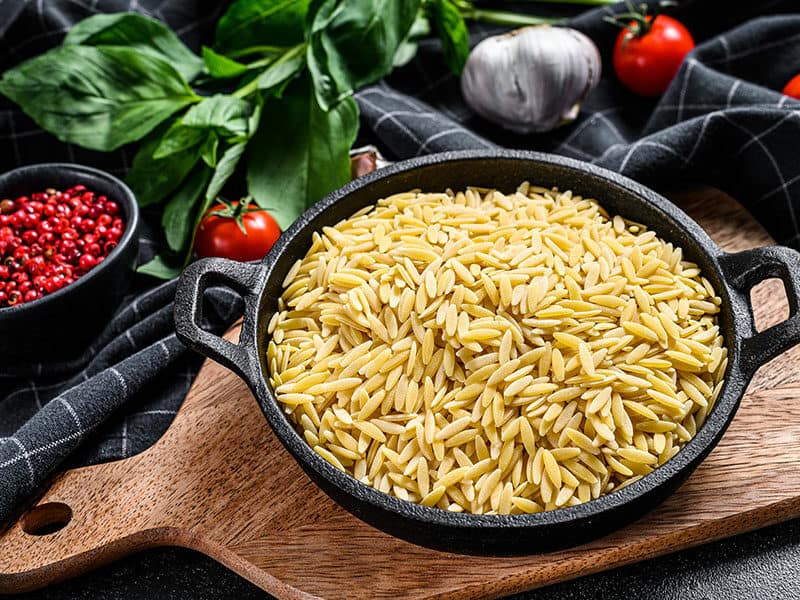 15. Farro
Farro is very similar to barley, but the grains are a bit larger and similar to rice. The flavor of it is more on the nutty side, while the texture can be a bit chewy. However, Farro is very healthy and contains all the necessary amino acids that you need.
If you have never cooked Farro before – there's no need for any worries! It is as simple as boiling rice – you add one part of dried Farro to three parts water and let the Farro boil until it becomes tender. It is best when served with black beans or chickpeas.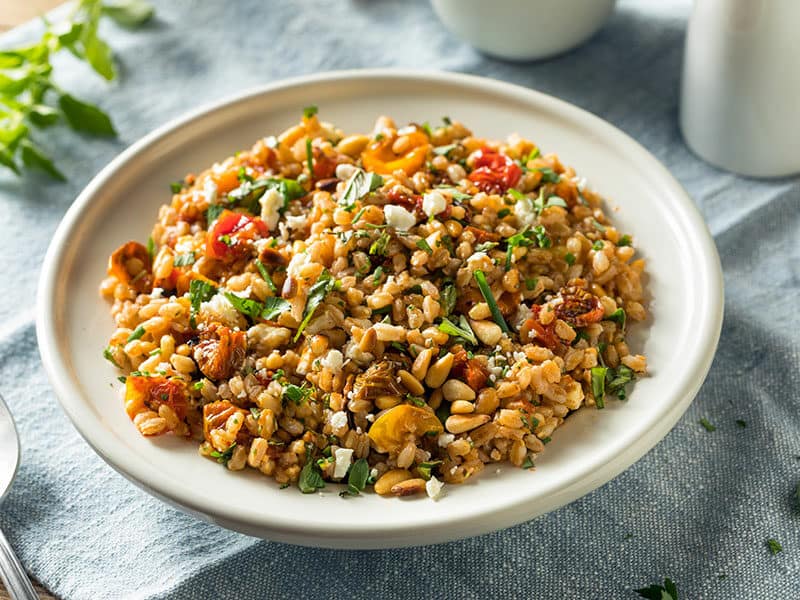 16. Freekeh
Another whole grain healthy rice substitute, the Freekeh is very similar to Farro and barley. The best thing about it is that it contains a lot of fiber, iron, and protein. These nutrients can help you have better and healthier red blood cells.
You can prepare Freekeh by putting one part of the grain to two parts water and letting the grain boil. Once it is ready, you can leave it to simmer before you serve it as part of your meal.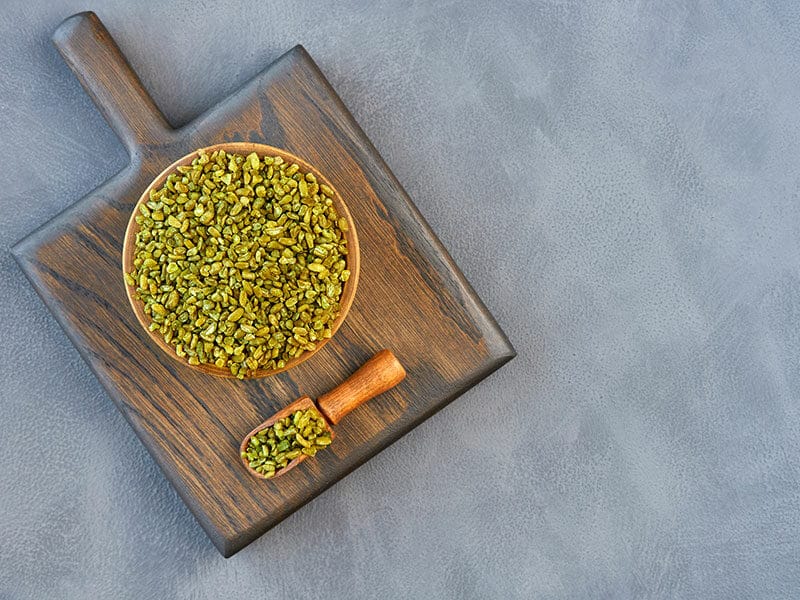 17. Roast Nuts
Any type of nut can help you make a rice-less dinner taste better and become healthier. You can also consider the raw nuts if you like their taste better than that of roasted nuts. If you would like to try this rice substitute out, remember to only eat a handful because the nuts contain a lot of calories.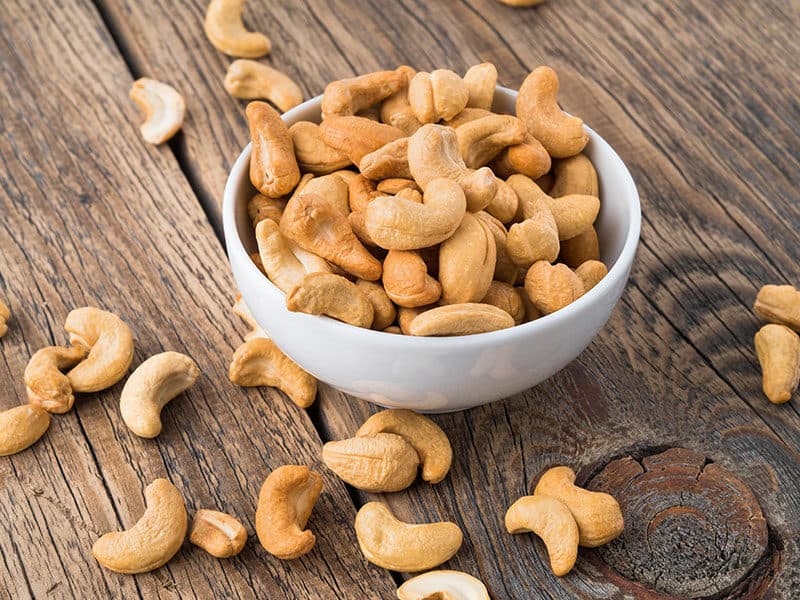 18. Bulgur Wheat
Bulgur wheat is another great whole-wheat rice substitute that looks like couscous but is not a type of paste. It is rather a whole-wheat grain that is a great choice for those looking to cut down on calories.
You can prepare bulgur wheat by boiling one part of the wheat with two parts water. Let it cook on medium heat until it becomes tender, drain the water that is left, and let the bulgur cool down before you serve it. You will be surprised by how familiar the taste of it is since bulgur does seem a lot like rice!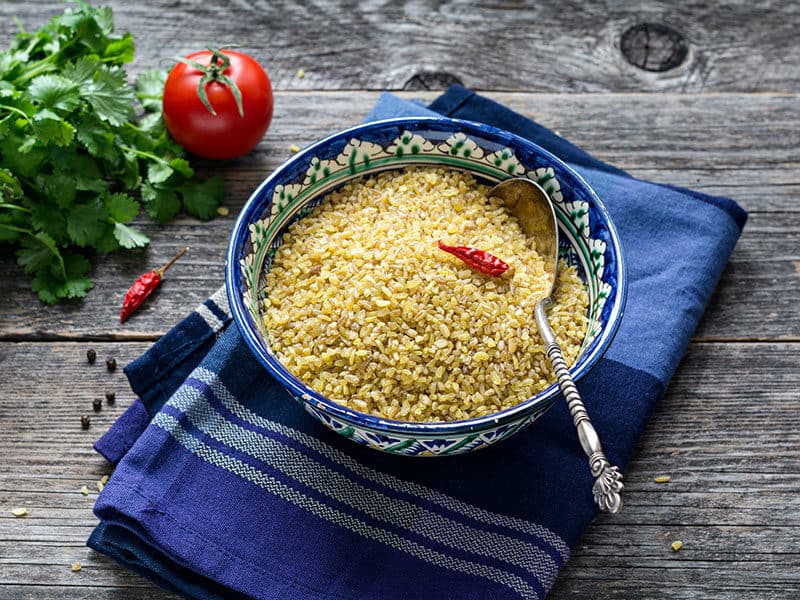 19. Veggies
There is a reason why all parents tell their children that eating veggies is important – fresh fruits and vegetables are the best sources of nutrients that you can give your body. Plus, rice and vegetables have enough similarities that some people even ask if rice is actually a veggie.
Veggies will help you maintain good health but remember to always eat them in moderate doses. Too much of anything can hurt you, even if it is something as healthy as veggies!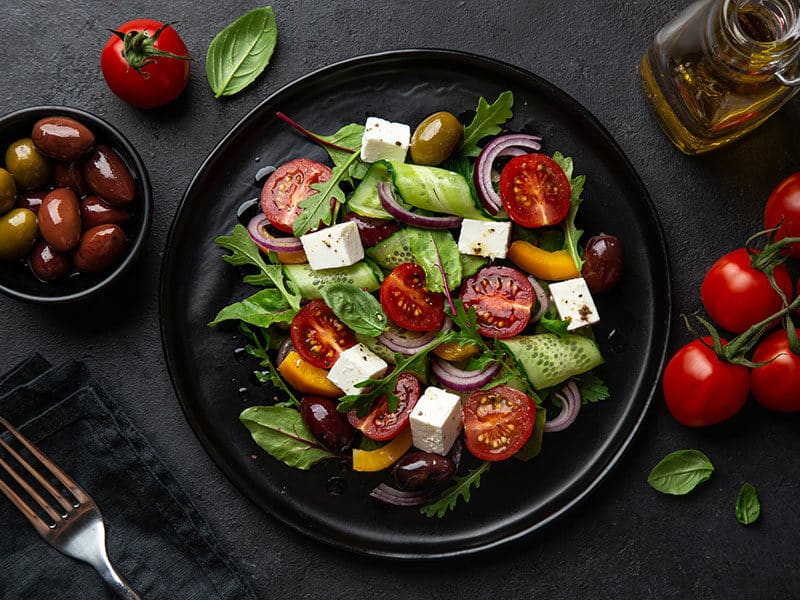 20. Whole Wheat Bread
Bread made from whole wheat is much healthier than regular bread because the wheat contains all its nutrients. This means that eating this kind of bread will contribute to you getting a lot of dietary fibers, vitamins, minerals, and antioxidants!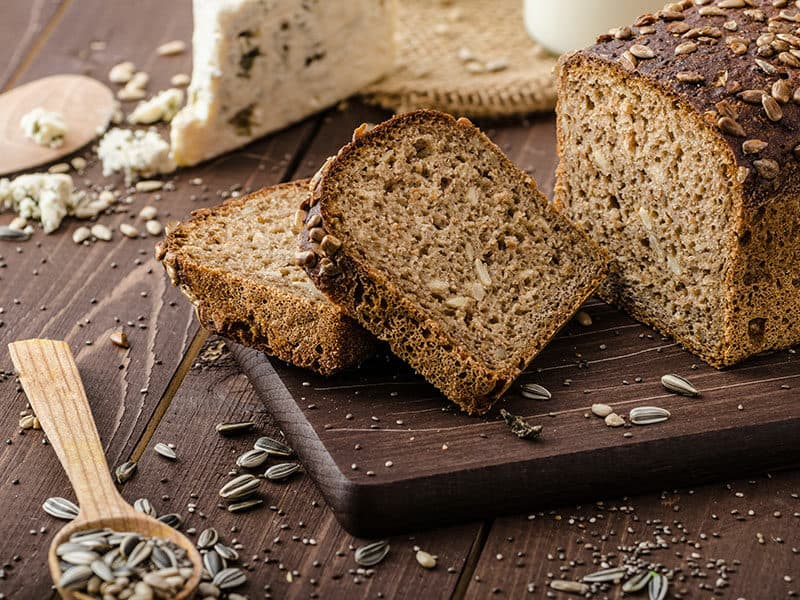 Improve Your Diet With These Rice Substitutes!
Make yourself and your family a lot healthier by incorporating these amazing and healthy rice substitutes into your diet. You can never go wrong by adding a bit more nutrients to your diet!
I hope that you learned a lot about the benefits of eating rice and these healthy rice substitutes. If you know any other substitutes that should be mentioned in a list like mine, please let me know in the comment section. I appreciate all your thoughts and comments!
Nutrition Facts
1 servings per container
---
Amount Per ServingCalories87
% Daily Value *
Total Fat 1.8g

3

%
Sodium 182mg

8

%
Potassium 20mg

1

%
Total Carbohydrate 14g

5

%
Protein 3.6g

8

%
---
* The % Daily Value tells you how much a nutrient in a serving of food contributes to a daily diet. 2,000 calories a day is used for general nutrition advice.