When mentioning foods that start with W, watermelon or walnut probably comes to mind, and you might think they are all. However, the list can be a lot more extensive than you think.
The following list will tell you all about the foods that start with W, what they are, what they taste like and some suggestions of how you can best enjoy them.
If you want to expand your knowledge about foods with names beginning from a to z, keep reading this article, and you might be surprised at what you find.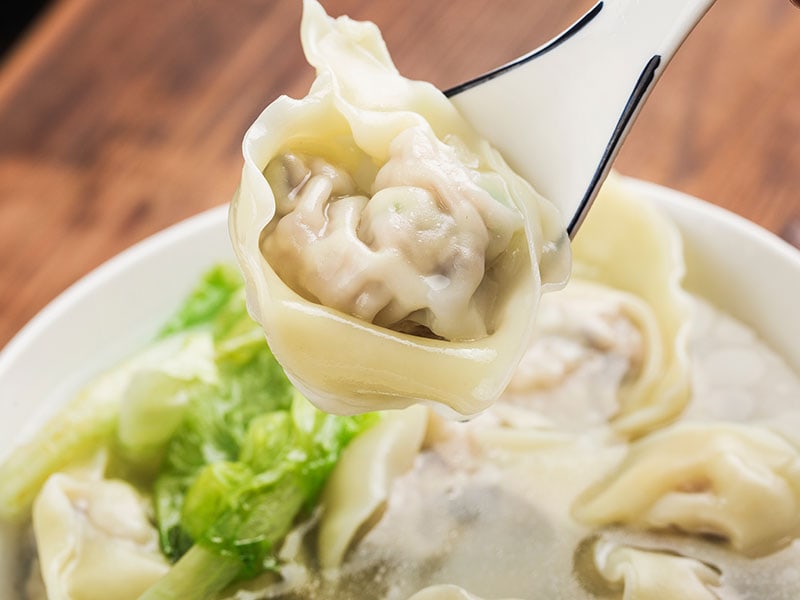 30 Incredible Foods That Start With W
From familiar foods like watermelon and wiener to ones you might have never heard of, here is a list of 30 foods that start with W to extend your knowledge.
Fruits
Watermelon
Walnut
Wampee Fruit
White Currant
White Figs
Williams Pear
Wineberry
Wood Apple
Wolfberry
Vegetables
Watercress
Walla Walla Onion
Wheatgrass
White Button Mushroom
Wild Rice
Winter Melon
Winter Squash
Main Dishes
Wahoo Fish
Welsh Rarebit
Whiting
Wild Boar
Wolffish
Wontons
Wood Pigeon
Snacks
Waffles
White Chocolate
Wiener
Other Foods
Waldorf Salad
Wheat
White Cheddar Cheese
Wine
Now let's get to the main part and learn more about these amazing foods.
Top 9 Fruits That Start With W For You To Try
Surprisingly, there are quite a lot of fruits that start with W. Read the list below for more details on what they are and how you can enjoy them.
1. Watermelon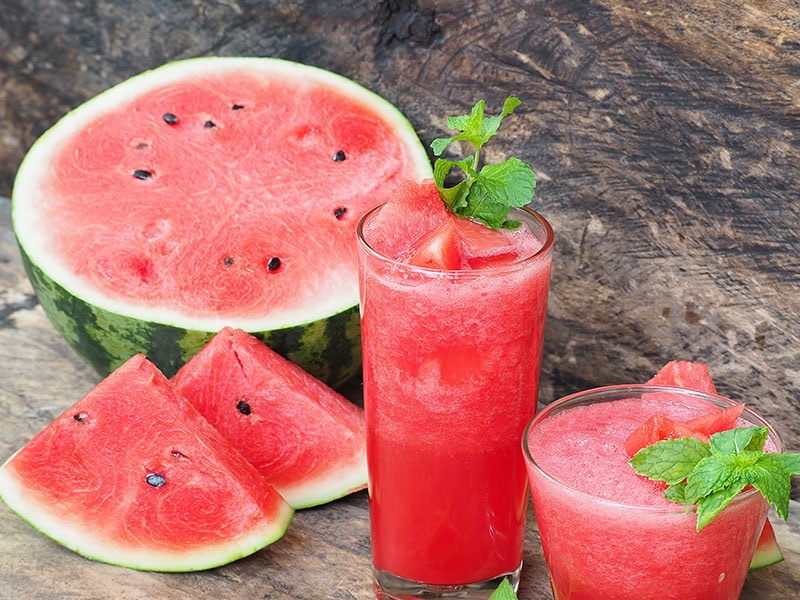 Perhaps one of the most common and well-loved fruits out there, watermelon is a fruit that is native to tropical Africa and grown all over the world. It is most recognizable by its large, oval and green exterior and red, sometimes yellow, insides.
Known as "the fruit of summer," watermelon is popular for its sweet and refreshing taste. What makes it so great is the fresh juice that explodes in your mouth when you bite into the pieces.
And if you want to use them for a longer period but are unsure about freezing watermelon, do not worry; storing them in the freezer is not complicated at all. If anything, it'll reduce the likelihood of watermelons going bad. So I'd say that freezing watermelon is not a bad idea.
With 92% water, the watermelon is great for dehydration, which is why it is mostly used to make beverages. However, you can also use it to make a wide variety of desserts, salads, appetizers and entrees.
2. Walnut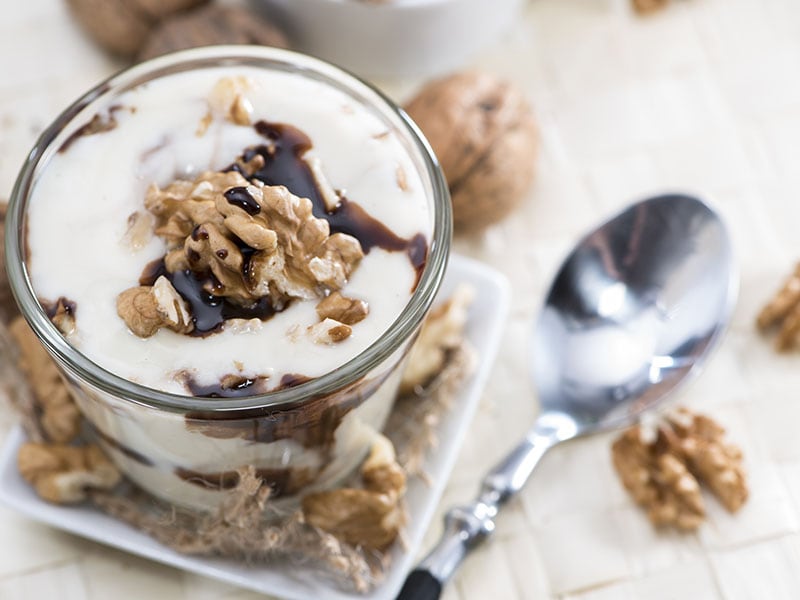 Don't confuse when differentiating pecan and walnut due to their similar appearance. In fact, walnuts have a tan shell and the nut itself has a bumpy texture and brown color.
Regarding the flavor, their skin can add a small bitterness to the nut. But if you try the nut alone, it actually has a very mild and slightly tangy flavor.
It is great both individually and combined with others. It can be used to sweeten meat-based meals or as toppings for appetizers as well as desserts like salads, muffins, etc., and even smoothies.
3. Wampee Fruit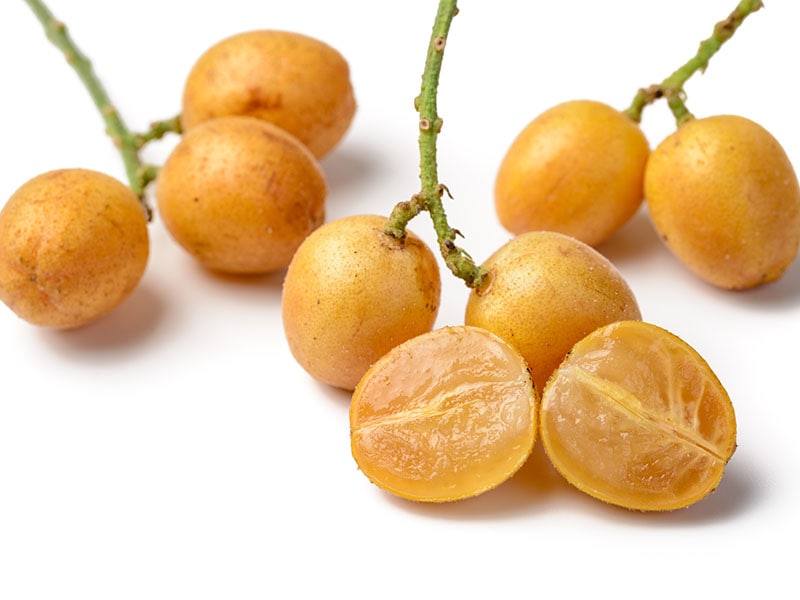 The Wampee fruit can be found mainly across Southeast Asia. It is a yellow-skinned grape-sized fruit that is distantly related to citrus.
If you are wondering how it tastes, this fruit has a pretty similar texture to a kumquat. It is sweet and sugary, with a hint of sourness between the pulps. You can also eat the skin for an added spiced and bitter flavor.
You can enjoy this fruit entirely on its own, but you can also pair it with steamed and roasted meats for the same sour taste that you might get from lemons or limes.
4. White Currants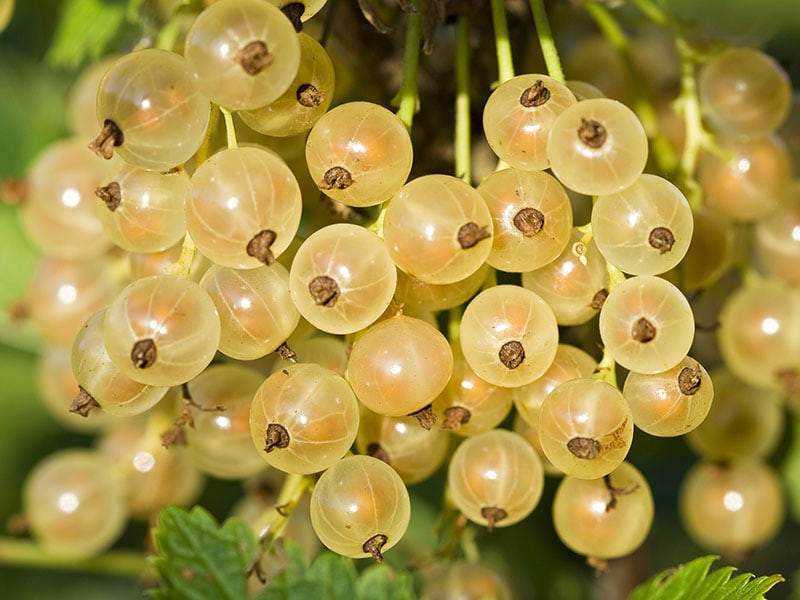 White currants look quite similar to other varieties of currants, and while at first, they appear green, when ripen, their exterior turns translucent white.
You might be wondering what these wonderful fruits beginning with W taste like. As most currants do, they have a juicy texture and multiple seeds inside. They are, however, considerably sweeter than black and red currants and have some lingering sugary aftertaste.
These currants are eaten raw mostly. They can also be made into jellies, wines, syrups, or other types of desserts. If you want to cook them, try pairing them with other sweet foods like vanilla, cream, peaches, basil, cherries, etc.
5. White Figs
White figs are yellow to pale green fruits that grow on ficus trees. They are tender and soft inside with a chewy texture. They are known for being sweet and rich in flavor, comparable to candied strawberries.
These fruits can be eaten raw, dried into snacks, or made into jams and jellies. You can pair them with cheese, salted meats, wine, or bacon to make unique-tasting appetizers or even use them as the main ingredient for tarts and cakes.
White figs can be found mostly in Western Asia but recently have slowly been adapted to other parts of the world. You can find them at local farms and farmers' markets.
Take a look at this video if you want to make an easy and quick fig dessert.
6. Williams Pear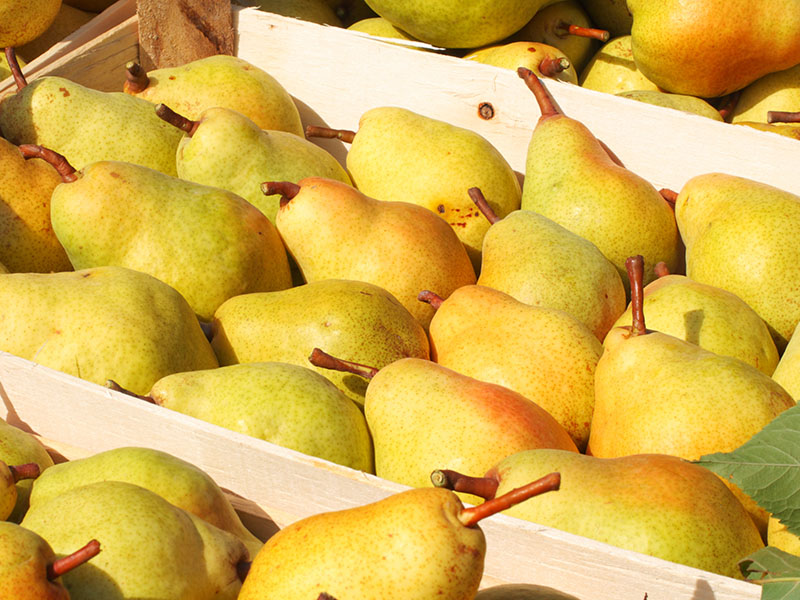 Williams Pear is one of the most popular types of pears in the world. Its skin is yellow when ripening with a smooth and firm texture. The flesh becomes creamy and tender with a juicy, sweet taste when fully ripe.
You can eat this tasty fruit that is yellow raw or cooked, depending on your preference. It is a great topping for your salad, yogurt, oatmeal, or even cocktail. It can also be used to add some sweetness when grilled in meals or baked into different pastries.
7. Wineberry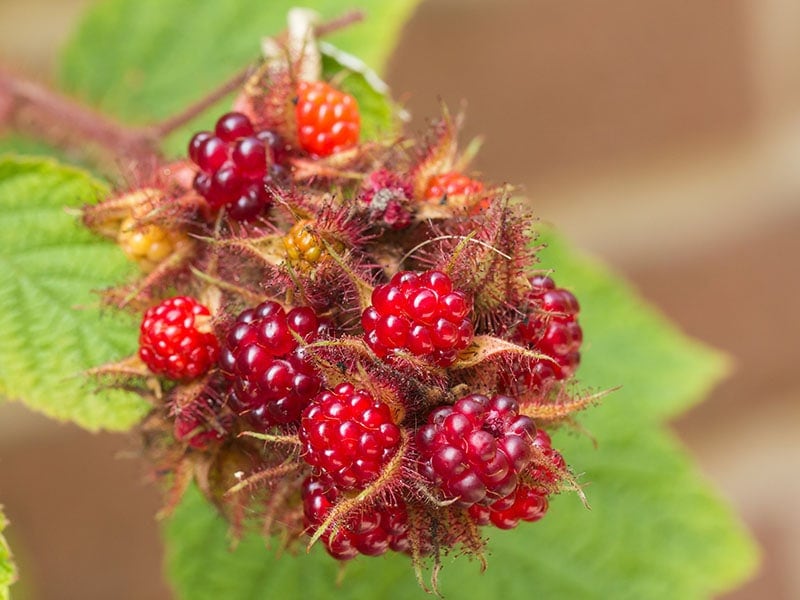 Wineberry is a species of berry native to certain parts of Asia and has since been introduced to Europe and North America. Wineberries look quite similar to raspberries, but they become more vibrantly red when ripe and sticky to the touch.
Directly related to raspberries, these taste just as delightful, only a bit tarter and juicier. You can cook and eat them the way you would do with raspberries, which are to be made into pastries, jams, used as toppings for daily breakfast meals, or blended into drinks with other fruits.
8. Wood Apple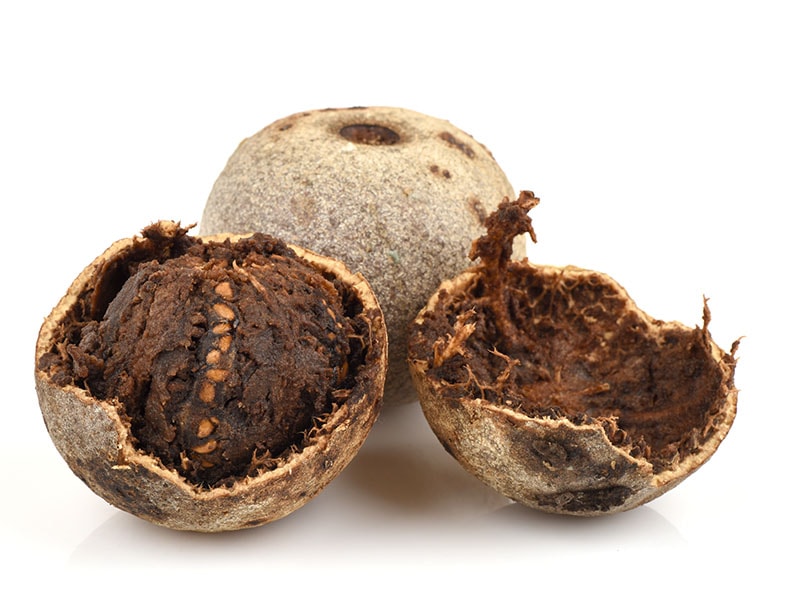 This unique gray-colored fruit is actually very popular in India and Sri Lanka. At first glance, it can look quite unappetizing with an exterior like coconut and the inside a brown mess. The smell is also pretty particular as it is similar to an overripe banana and rotten cheese.
However, looking past its peculiar appearance, the wood apple is quite delicious with a delightfully sour taste mixed with a touch of sweetness. You can make great desserts and beverages such as juice, chutneys, jams, ice cream or simply eaten raw.
9. Wolfberry
Also known as the goji berry, this bright orange-red berry is very common in Asia, mostly in China. For centuries, it has been eaten and made into medicine for the treatment of various diseases like diabetes, high blood pressure and age-related eye problems.
Nowadays, it has been made to be consumed in various ways. You can eat it raw or dried as well as have it as the main ingredient in teas, juices and wines.
Do you want to try and make some tea with this miraculous wolfberry? Check out this video to find out how.
6 Healthy And Delicious Vegetables That Start With W
10. Walla Walla Onion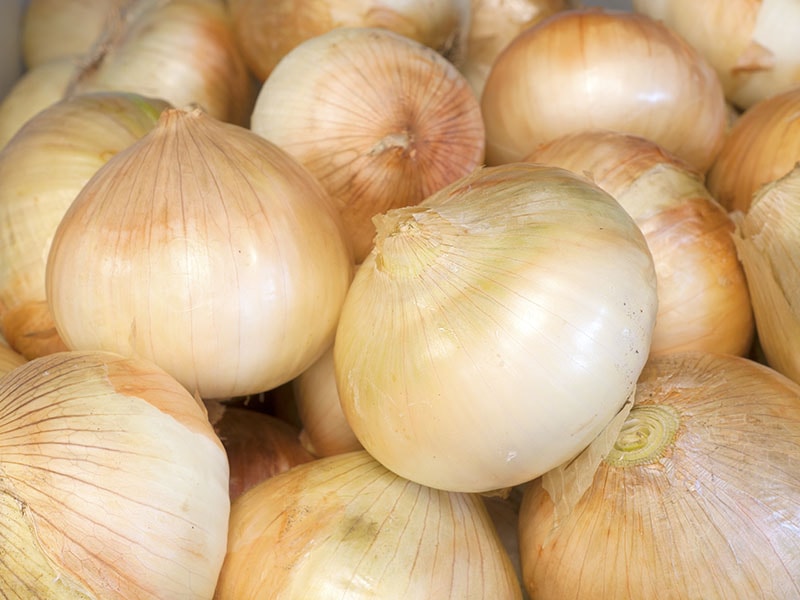 The Walla Walla onion originated from Washington, USA. It is a type of sweet onion, which means that, unlike regular onions, it doesn't taste pungent but sweet and mild instead.
It can be identified on the outside by the slightly flattened brown bottom and small top. On the inside is a layer of pale yellow husk covering the translucent white flesh.
Due to its high sugar and water content, the Walla Walla onion can be eaten raw if you want. You can also grill it with a steak for a rich caramelized taste or simply mix it in a salad with some olive oil and light vinegar.
11. Watercress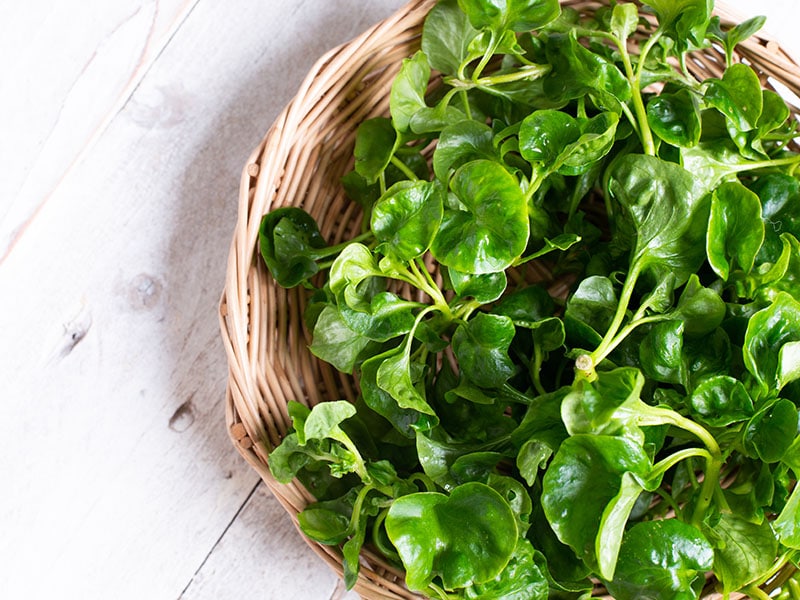 Watercress is an aquatic plant and leaf vegetable native to Europe and Asia. It has small green leaves with scalloped edges that grow in a cluster with thin stems.
This type of vegetable has a very distinct pungent, slightly bitter, and peppery flavor, much like mustard. It can provide you with a significant amount of vitamins A, C, E and calcium, as well as iron.
This veggie can be seen as the best substitute for arugula among many other options. You can enjoy this vegetable raw by putting it in salads, sandwiches, soup, and omelets or use it to add a mild grassy flavor to cooked dishes.
12. Wheatgrass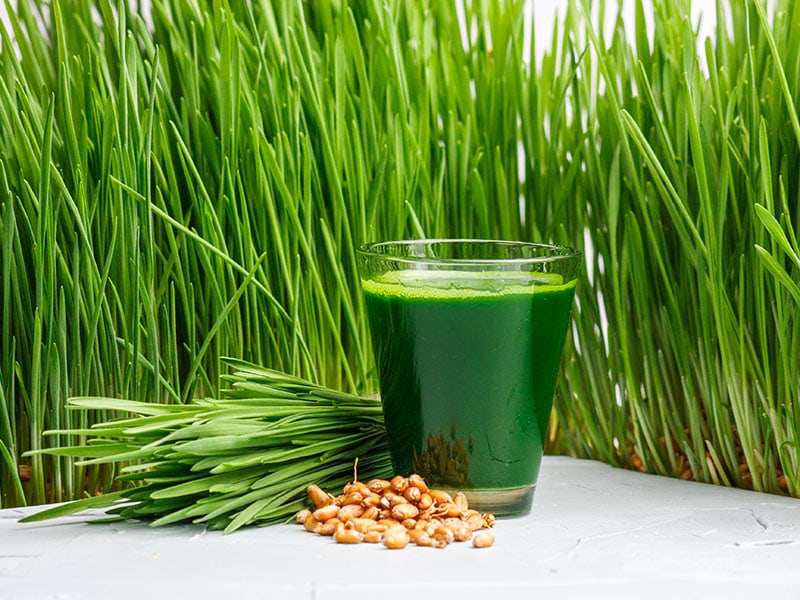 Wheatgrass is the first leaves sprouted from the wheat plant. It is typically thick, dry and looks similar to hay but is bright green.
Wheatgrass is claimed to have many different health benefits, from providing nutrients like iron, calcium, vitamins to aiding your digestive system and eliminating toxins.
You can find wheatgrass most often at juice bars as it is made into juice and smoothies. It is also available as powder products sold at stores. Many also grow it at home.
13. White Button Mushroom
White button mushrooms are amongst some of the most common types of mushrooms. They are available at almost any grocery store or market. These mushrooms' mild flavor gets intensified into a more earthy taste and chewy texture when cooked.
They are best known for their diversity in cooking. You can pair them with almost anything from other vegetables to most types of meat. They can also be grilled, stir-fried, made into soups, or even baked and, most notably, used as a pizza topping.
How about adding some special flavor twist to these mushrooms? Check out this video to learn the recipe.
14. Wild Rice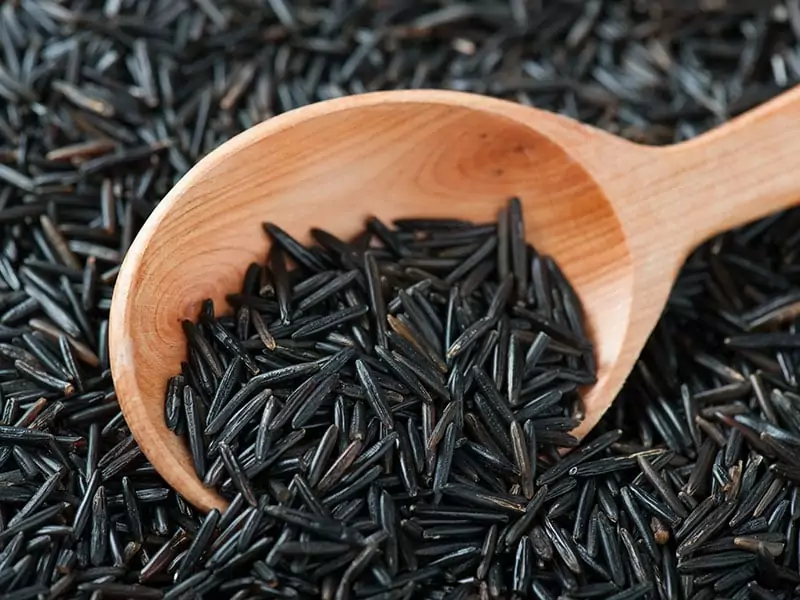 Wild rice is actually not directly related to rice. It is the seed of freshwater grass and is called rice because they share a very similar flavor and texture. However, it tends to taste more grassy and is a bit chewier.
In addition to typical rice preparation methods, you can also try it with salad or make a pilaf with other aromatic vegetables. If you want something more flavorful, pair it with some cream, cheese and chicken to make a delightful casserole or a bowl of soup.
Wild rice is sold for higher prices than regular rice partially due to its health benefits. It is higher in protein and fiber as well as antioxidants, which help combat cancer.
15. Winter Melon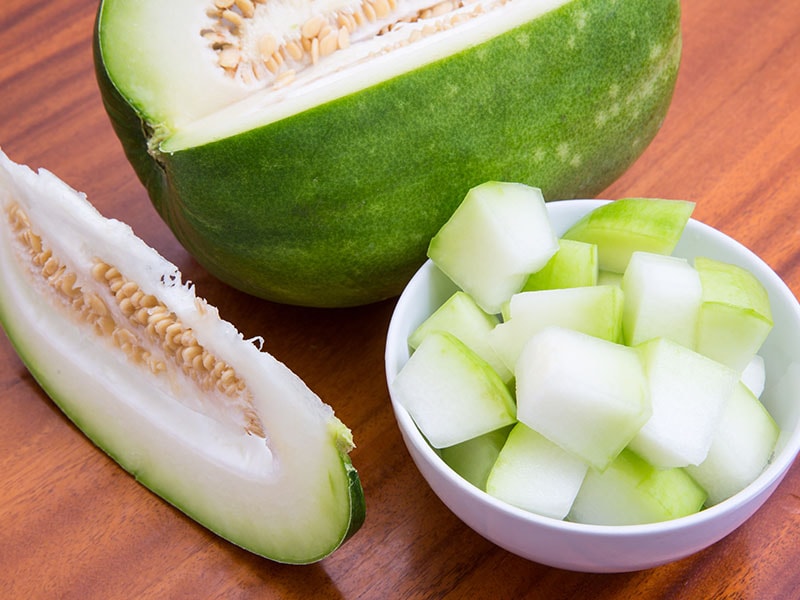 If you are familiar with Asian cuisines, you might know this vegetable. It is also known as ash gourd, coming from the same family as the squash. It has a similar shape and exterior to the watermelon but its flesh is white on the inside.
Winter melon is a great mineral addition to meals, especially for those on a diet, as it contains approximately 96% water. You can easily find it at your local grocery store, conveniently sliced and packaged.
Winter melon cannot be eaten raw as it is basically tasteless. You can, however, use it as the primary food in soups and stews as well as an added ingredient to stir-fried meals. Remember to season it with strong herbs and spices when you are cooking.
16. Winter Squash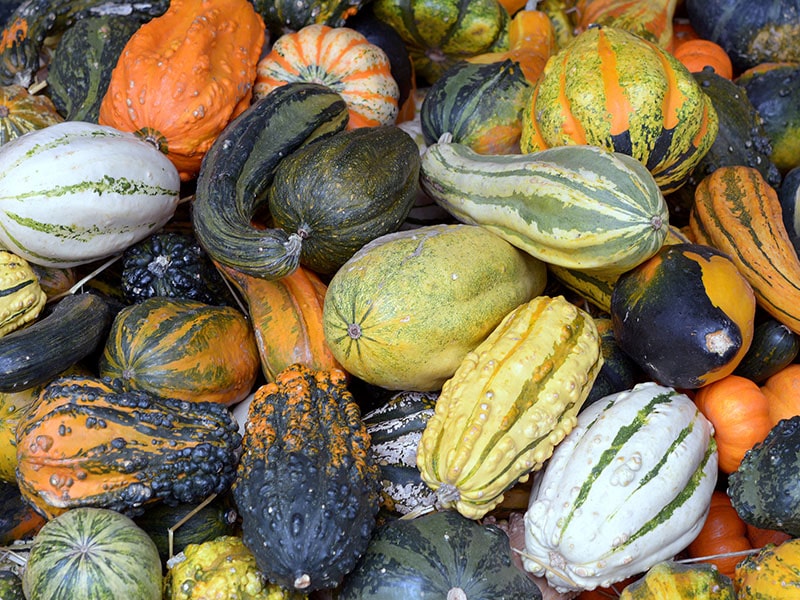 Winter squash includes several different squash species. The most common varieties you can find are butternut, pumpkins, acorn, delicata, sugar pumpkins, buttercup, spaghetti, etc.
Squash is versatile both in flavors and cooking methods. You can roast, boil, steam or simmer it in a stew. It is most often smashed, made into stuffings or spaghetti or fillings for veggie burgers or meatless meatballs.
7 Mouth-Watering Main Dishes That Start With W
How about foods that you can make into a main course? Take a look at this list and see what exciting dish you can try.
Also known as the Ono fish, this fish is from the same family as the tuna fish. It is a highly-valued type of fish that can be found in tropical and subtropical areas.
The Wahoo fish is very highly regarded in the culinary world for its mildly sweet flesh and firm texture, which sustain even after being cooked. People usually enjoy this fish by grilling it for a smokey savory taste, or you can also bake it with herbs and limes.
And if you can't finish your fish all at once, put it in the fridge, and use your food to make appetizing leftover fish dishes for the next day. And there is no more food to waste.
Welsh rarebit is a traditional Welsh dish well-known and loved for its perfect blend of flavors between melted cheese and savory spices. It is a mixture of cheese that is poured over slices of toasted bread with extra toppings.
You might be thinking about how similar it is to cheese on toast. However, the cooking method is slightly different. With Welsh rarebit, the sauce is added on top of an already-toasted bread before also being grilled.
Welsh rarebit is considered as breakfast or appetizer so for the most parts, it is served on its own or with a side salad. In addition to the basic ingredients, you can also add a few slices of bacon, ham, herbs or grilled tomatoes for a warmer, more flavorful meal.
Whiting is a type of fish found mainly in the eastern North Atlantic Ocean and the northern Mediterranean. It is recognizable for its long body, small head and chin barbel.
The sweet taste and soft flesh texture are what make it so highly-regarded in cuisine. The whiting can be quite delicate, so it requires very careful handling and processing. That being said, it is very versatile for you to steam, grill, poach or even deep fry it.
Wild boar is a nocturnal animal closely related to the domestic pig. As it is much more physically active than the regular pig, its meat is much richer in fat and has higher proteins.
Wild boar's meat can be described as similar to pork but leaner and darker red. As for the flavor, the wild boar roams freely in the wild so its diet consists mostly of grasses and nuts, resulting in an intensely sweet and nutty flavor.
When cooking wild boar, make sure you keep it at low temperatures and cook it slowly. You can make steaks from the loins, bacon from the belly or ground the meat to make sausage, meatballs or bologna as you would with regular pork.
The wolffish looks slightly like an eel with its elongated body, large head, wide mouth, and incredibly sharp teeth. It is imported mainly from Canada and Norway.
Because of its diet, this fish has been known to have a similar taste to shellfish, which is firm in texture but mild and sweet in flavor. This fish can be grilled, fried as cutlets, or cooked once you have removed the skin.
One of the classic ways to prepare this fish is to add it into a stew or turn it into fish soup with other white fish. Have a glass of white or rosé wine to accompany your meal for the full experience.
If you ask me what typical Chinese food is my go-to one, I always answer wonton. Wontons are small dumplings with savory meat fillings put inside a special wrapper made primarily from egg yolk.
Wontons have a delightful mixture of flavors that you need to try in order to understand fully. They combine the slightly savory fillings and softness of the outer wrapper with condiments like garlic, soy and sesame.
Wontons can be cooked in multiple ways. The most popular of them all is the wonton soup, which is made from seasoned chicken broth. You can also fry or grill them to make a crispy and delicious appetizer.
The last item on this list is the wood pigeons, which are most commonly found in the UK, distinguishable by their white patches in the wings and neck.
Their meat is lean and white with an exceptionally tender texture. It carries more protein than beef or lamb but fewer calories and fat. Many have described it to be quite strong and intense in flavor.
You can find wood pigeon meals at a lot of top restaurants and gastropubs. Try them out yourself by roasting or grilling them at home. Tips: as they don't have a lot of fat, try not to overcook them.
Top 3 Best Snacks Beginning With Letter W
These are some of the most popular and beloved foods all around the world. Keep reading to see if your favorite is in this list.
Originated from Belgium, waffles are now eaten all over the world with over a dozen varieties. Made with simple baking ingredients in only a short amount of time, they have become many households' go-to breakfast foods.
Waffles in general, are well-loved because of their crispy yet light texture. There is a variety of waffle iron ideas with either sweet or savory flavors.
They can be as sweet as you want with some syrups and cheese or as savory as possible with the right seasonings and herbs.
25. White Chocolate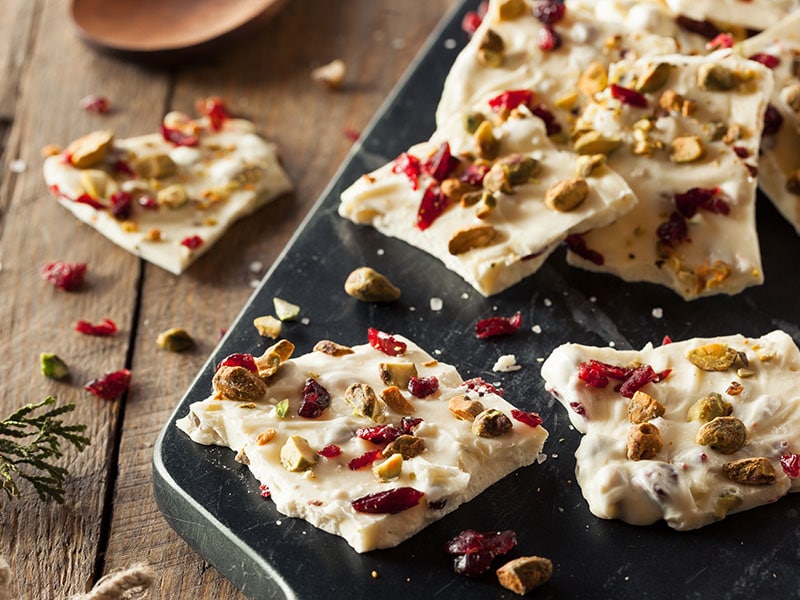 White chocolate isn't considered real chocolate because it is made only from the butter or fat of a cocoa bean and not the solids that give regular chocolates their flavors and colors.
Compared to other types of chocolate, white chocolate has a much more subtle sweetness. Depending on the ingredients, some may have a floral and delicate taste while others are more creamy and buttery.
With its light sweetness, white chocolate can be found in many desserts. It is typically paired with vanilla to enhance its creamy undertones. You can also use it to balance out the tanginess of some fruits or even soften fiery flavors in some alcoholic drinks.
26. Wiener
Wiener is a type of sausage that is most commonly used in a hot dog. It is traditionally made primarily from pork or beef, then wrapped in a layer of sheep intestine and smoked at low temperature.
You can find wieners easily at most hot dog stands. Wieners can also be cooked easily at home with just a grill or an oven. You can pair wieners with different ingredients such as cheese, tomatoes, potatoes, etc., for a fun twist in flavor.
Want a tasty recipe of simple, homemade style? This Weiner hot dog soup recipe in this video may be the answer for you.
4 Familiar W-something Foods You May Not Have Thought Of
You may have heard of the following foods already, but in case you forgot about them, they are included right here in this list.
Named after the Waldorf hotel in New York City after its first appearance over 100 years ago, this salad is certainly no stranger to food lovers. It is a mix of fruit and nuts, with fresh apples, celery, lettuce, walnuts and mayonnaise as the main ingredients.
Not only is this salad loved for the refreshing taste it brings from combining soft vegetables with crunchy walnuts, but many also adore this salad for the comforting, homely feeling it brings.
28. Wheat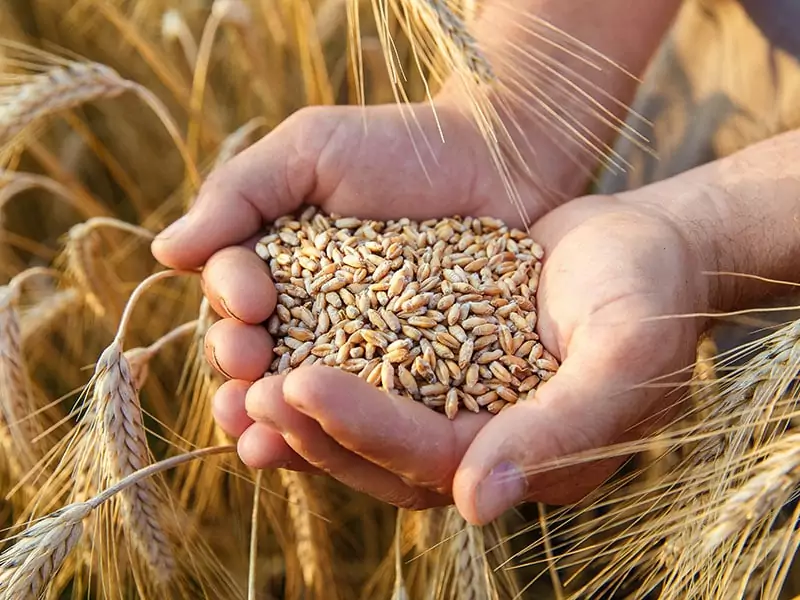 Wheat is a type of grass cultivated for its seed, which is also known as a worldwide staple food. You may recognize this grain as the main ingredient in foods such as bread, biscuits, pasta, noodles, pizza, doughnuts, pies, etc.
Wheat is so widely used partially due to its nutritional values. It is a good source of carbohydrates, fiber, vitamins, and minerals. This can help reduce your risk of heart diseases, type 2 diabetes, obesity as well as many other diseases.
However, if you have gluten intolerance, be sure to stay away from wheat-based products.
29. White Cheddar Cheese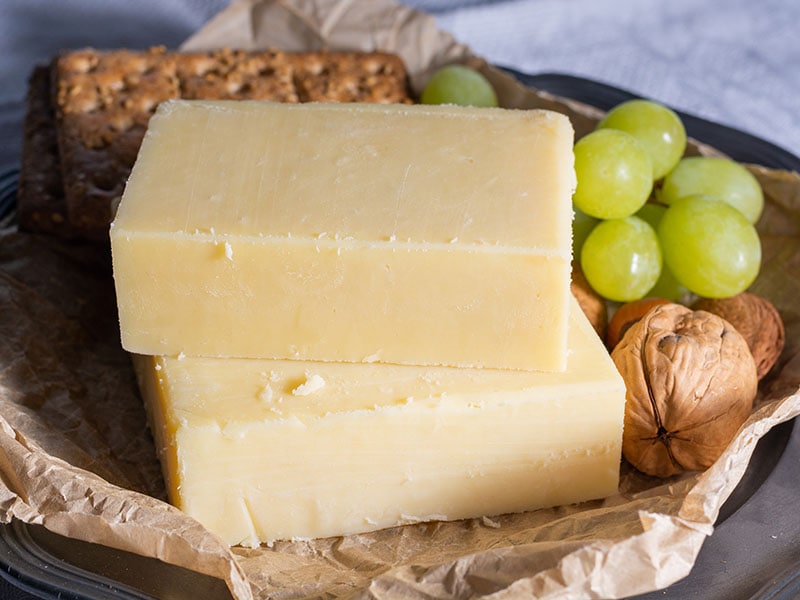 Cheddar cheese comes in many different colors, depending on a lot of different factors. White cheddar cheese is simply cheddar cheese that has not been colored, so it is slightly off-white.
Besides the color, white cheddar cheese is not much different from other types of cheddar in flavor, texture and aroma. It still has the same pungent and slightly earthy taste as its yellow counterparts.
White cheddar cheese is most commonly used in cheeseburgers or baked potatoes. However, you can also serve it as desserts with fresh fruits and bread. White cheddar cheese can also substitute Fontina in Mexican dishes such as Tacos or Tortillas.
30. Wine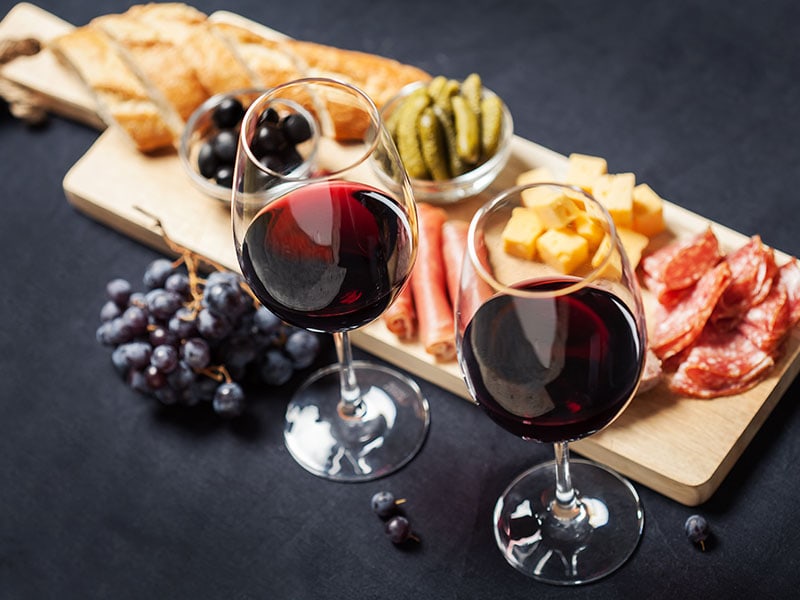 This magical alcoholic drink is usually made by fermenting different kinds of grapes. It has been around for thousands of years therefore having considerable significance in culture, religion as well as cuisine.
There are five basic types of wine: red, white, rosé, sparkling, and dessert, each with their own distinct taste and suitable for different occasions. Depending on what your preferences are and what the accompanying meal is, it can be enjoyed accordingly.
Don't be afraid to try out some new dishes with the foods I suggested from this article. Some of them may seem strange, but who knows, maybe you will find something you really like.
Of course, if you are here for some trivia knowledge, hopefully, these are enough to help you win the game night and impress your friends.
Did you find this list helpful? Are there any other foods that start with W you would like to add? Let me know in the comment section.