This article is all about fruits with W as the starter, not just the name of watermelon. As you know, humanity has been blessed with a wide range of fruits. It's important to get to know these fruits well before enjoying their deliciousness.
More fruits are beginning with the letter W than you may expect. And not only their names, but I'll also provide thorough knowledge about them (appearance, usage, benefits, etc.). So, continue reading to learn more about each of the fruits.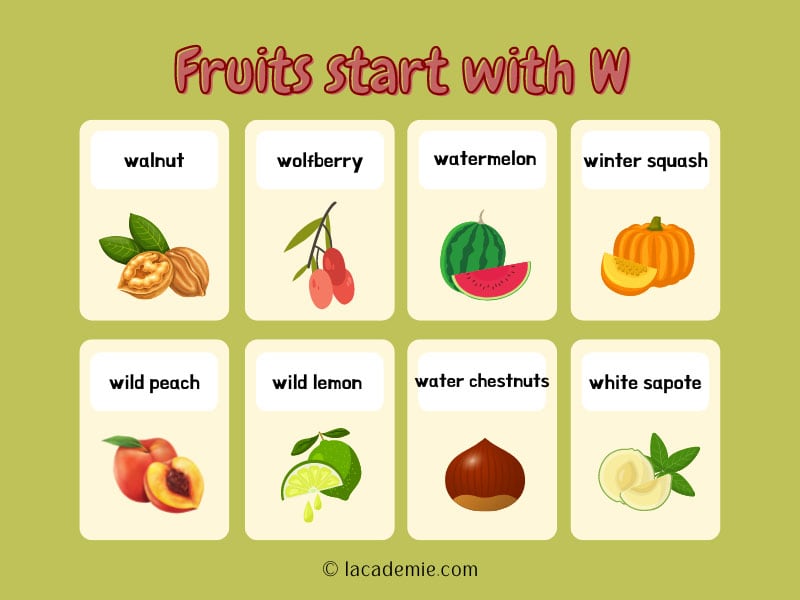 These Fruits That Start With W Are Easy To Identify
The following is a list of 12 common fruits whose names begin with the letter W with images and concise explanations of what each one is. The chances are that you've either eaten or seen these fruits in your own house, at the grocery store, or on social media.
1. Williams Pear
Also known as Bartlett pears, they are the most popular pear outside Asia. When ripe, Williams pears have exquisite pear shapes and thin, yellow skin (though some may have a red color). They're utilized in juices, wine, cocktails, and desserts.
Williams pears have creamy, crisp ivory flesh. Like most fruits, the flavor improves with age. Williams pears have low moisture despite being delicious. This makes them perfect for baking, but they're best raw, especially in salads.
Let's compare Williams pear to others to see how different it is!
2. Walnut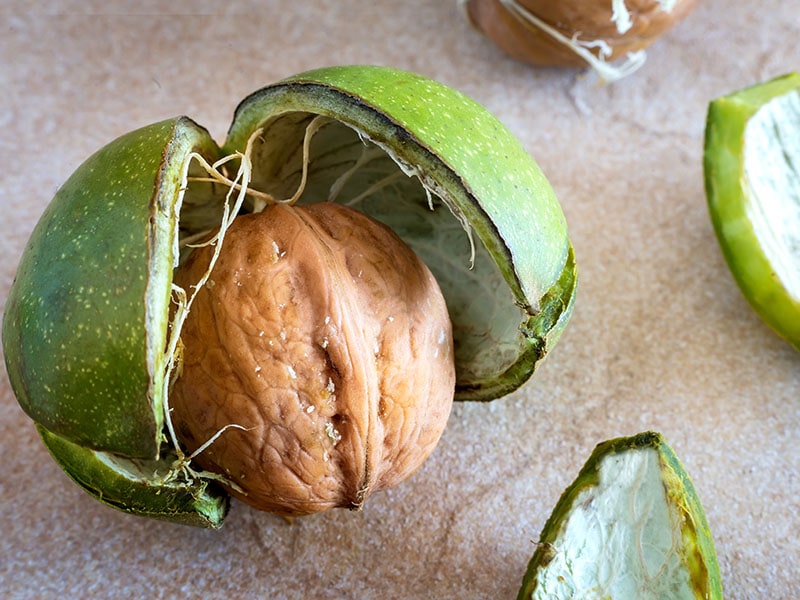 You may be astonished when knowing this plant produces fruit! Most people are familiar with its nuts, but not the fruits. So basically, walnuts are a nut from the tree of the genus Juglans, protected by a tough outer shell.
People mainly consume this type of nut as a dry fruit. Walnuts include various nutrients, dietary fibers, and antioxidants, making them an excellent food source. They also enhance your health and appearance.
3. Wax Jambu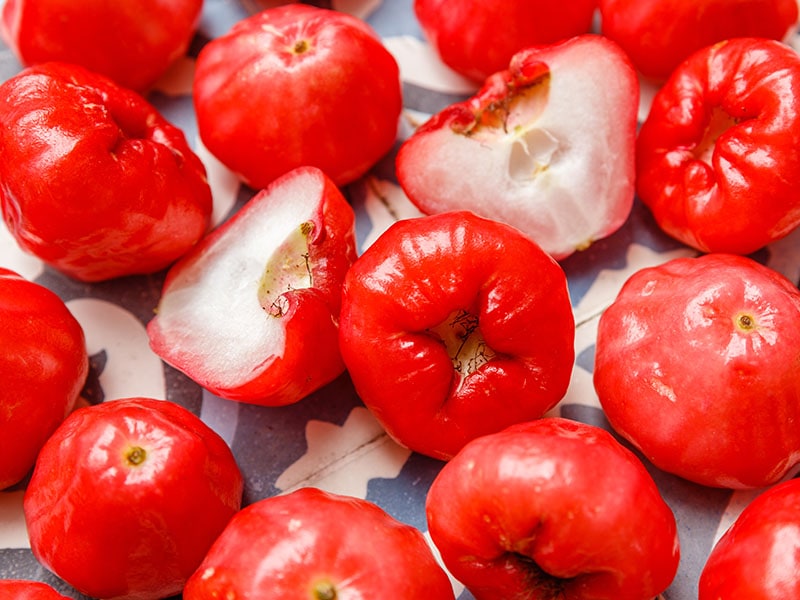 Despite its name, wax jambu, sometimes known as wax apple, isn't a fruit belonging to the apple group. It is a bell-shaped fruit in several colors, including white, rose, or red.
Don't be afraid to eat the wax apple, as it doesn't contain any wax. This fruit may have earned its waxy moniker because it seems to have a thin layer of wax outside when fully ripe. Tropical settings are ideal for growing these fruits. Thus, they are commonly found there.
4. Winter Melon (Ash Gourd/ Wax Gourd)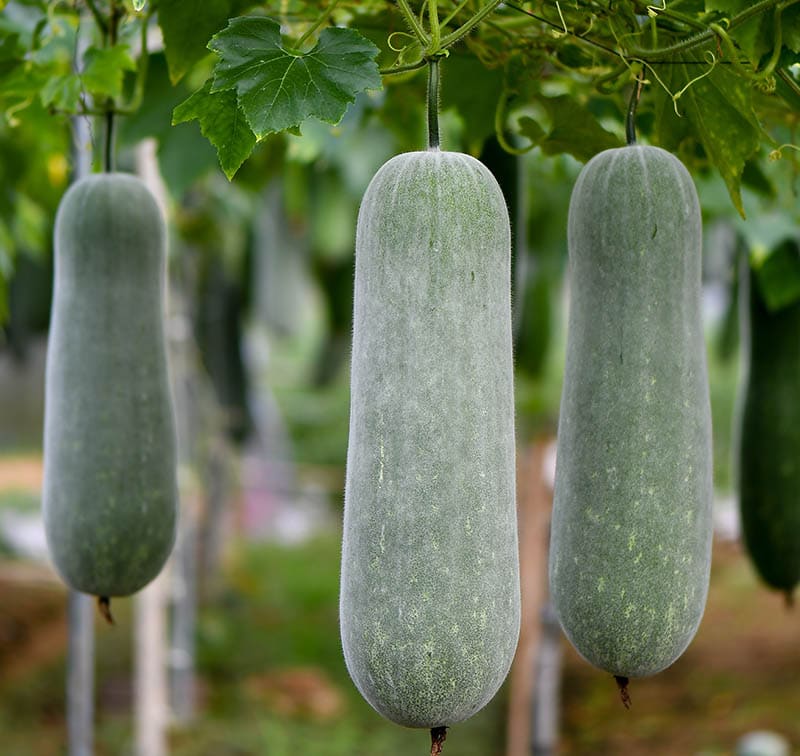 Even though people often consider winter melon a vegetable, it is a fruit. Some can mistake winter melon with watermelon as they both have an oblong shape and dark green skin.
However, if you cut the former in half, you'll see its flesh and seeds are all white. In addition, winter melons are blander than the latter, making many think they are a cross between a cucumber and a zucchini.
But this neutral flavor is suitable for Asian cuisine. Also, you can store winter melons for months without worrying if it goes bad.
5. Wolfberry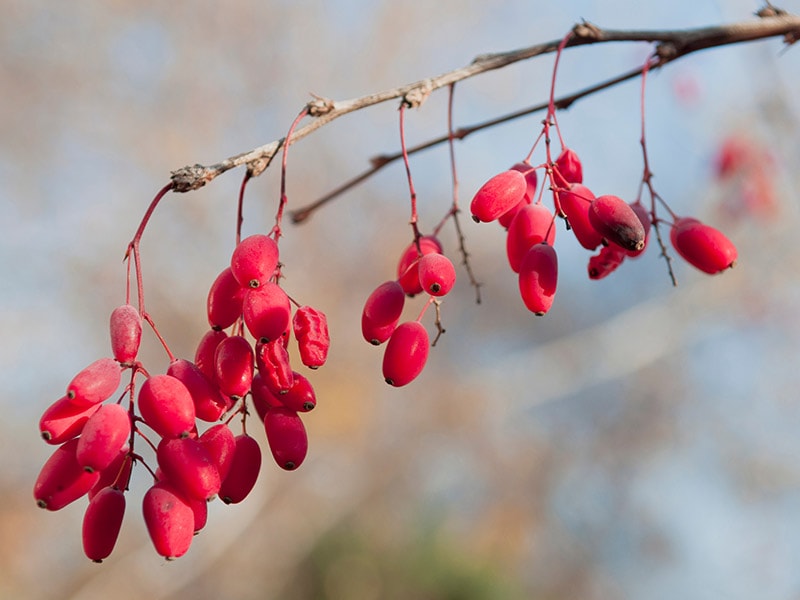 These berries belong to the Nightshade family, which includes eggplants and tomatoes. Their name comes from the Chinese phrase "go-tzu", translating to "wolf's eye". This plant has appeared in China for thousands of years.
Aside from China, Japanese, Korean, and Vietnamese cuisines also use wolfberries. Besides being nutritious food, they possess several medicinal benefits.
You often see the dried version, but fresh wolfberries are perfect for juices or to eat raw. They are quite tart, like cranberries and cherries. The Asians even eat their shoots and leaves.
Here is the answer to why wolfberry is many people's go-to ingredient.
6. West Indian Cherry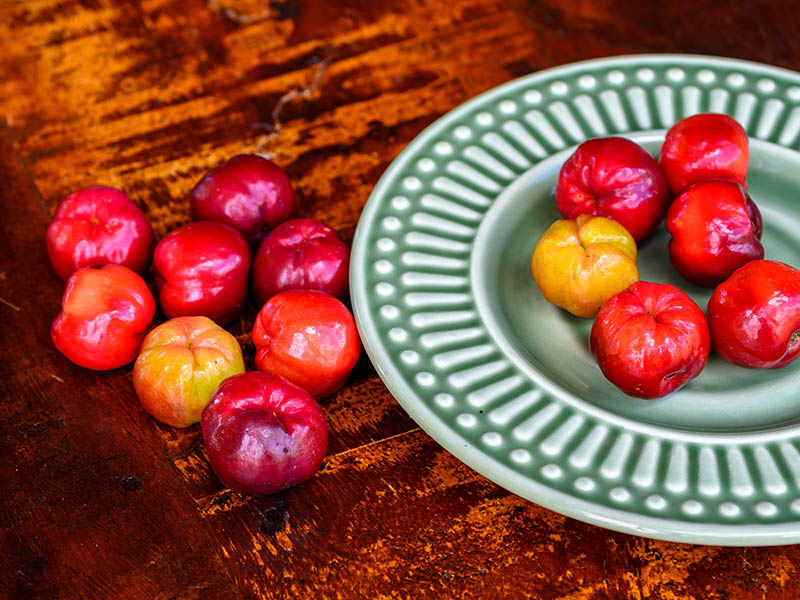 Even though they are called "West Indian cherries", these fruits are actually from Mexico and Central America. Most of the time, these cherries appear in juices or wines. Among these, the most popular is "quina", an alcoholic drink made from quinoa seeds.
But you can also make jams and jellies with them. Remember to add some sweeteners to reduce their sourness. These round fruits contain lots of vitamin C and other nutrients and are an ideal treat in summer.
7. Winter Squash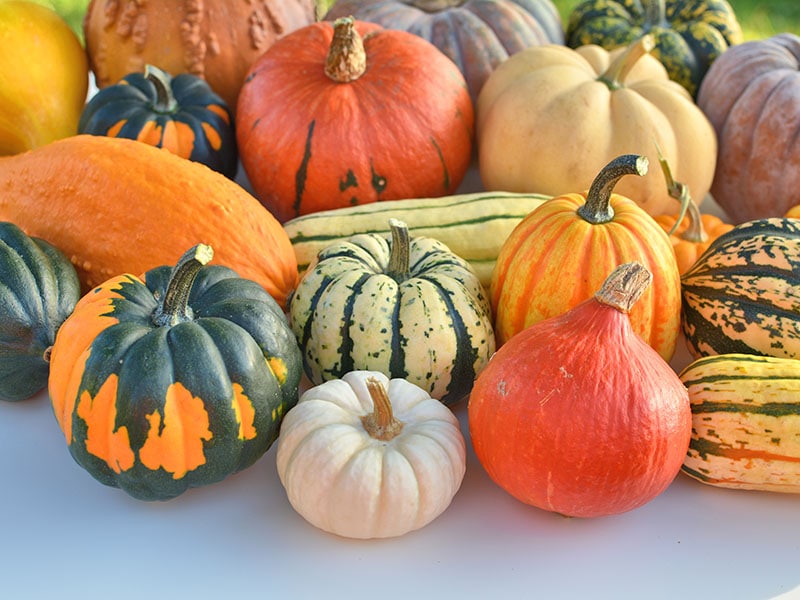 While some think winter squashes are vegetables, they are genuine fruit. Right from their name, you can guess they fall into a separate category from summer squashes. The biggest difference is you can't eat the former's skin or rind, unlike the latter.
There are many varieties of sweet and nutty winter squash, making them suitable for roasting or blending into soups. One of the most popular variants is pumpkins, a familiar face at every Halloween party.
8. Wild Strawberry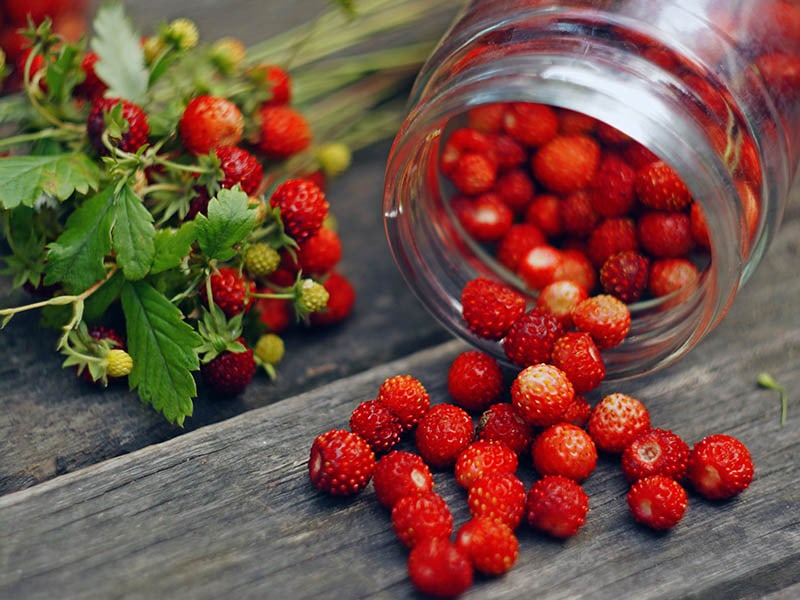 Many birds and animals, as well as humans, enjoy these berries since they are smaller than normal strawberries. Contrary to popular belief, wild strawberries are edible and even more delicious than you thought.
When it comes to edging grass, wild strawberries are a great option. You can grow them in containers, hanging baskets, or even strawberry jars.
9. Wood Apple (Bael Fruit)
In its early stages of ripening, the wood apple is round or slightly oval-shaped with green color. Unripe wood apples are similar to green tomatoes in taste and usage.
These apples have a thick, firm, rough peel that is more like coconut. On the other hand, they are extremely difficult to open. And once you do, you will get shocked by their strong smell, like blue cheese.
Fortunately, their flavor is completely different from this scent. Wood apples' sweetness and acidity remind people of tamarind.
Let's experience this tasty wood apple together!
10. Wild Orange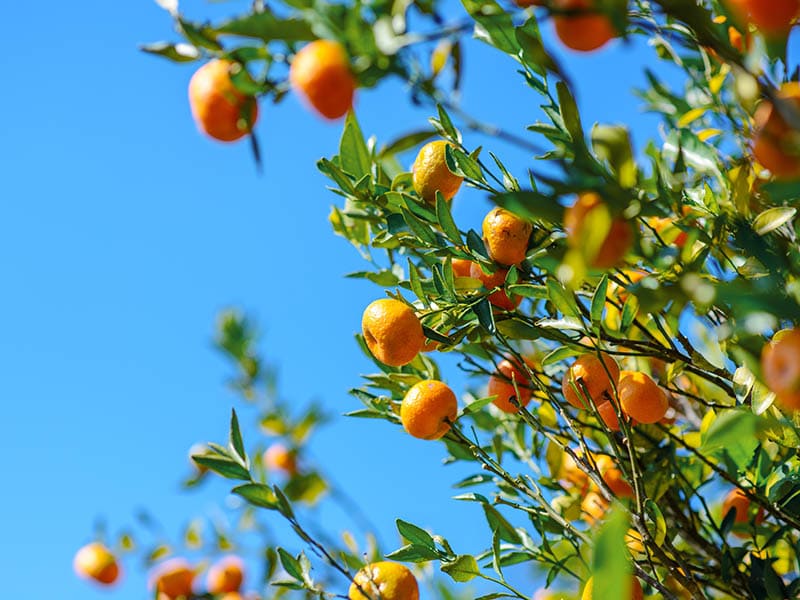 Some people may think this fruit is one of the orange family, but it isn't. Australia's wild oranges are a popular bush snack and dessert due to their sweetness and tanginess. But you can also eat them raw. Peeling and slicing them takes little time.
However, make sure to check the skin when buying some wild oranges. As their name indicates, these oranges don't contain any pesticides. Thus, their skin still has some green tint left after ripening.
11. White Sapote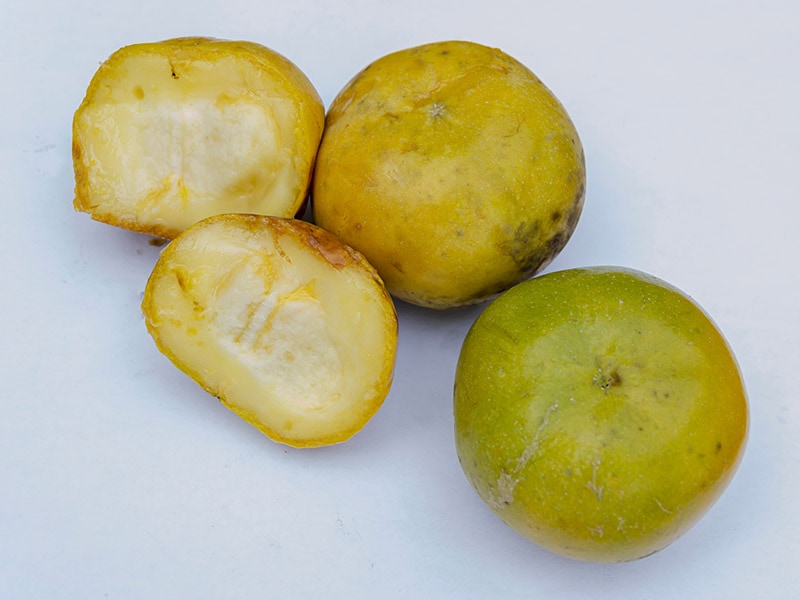 The white sapote is a popular fruit in Mexico, Costa Rica, and Central America. Because of its sleep-inducing compounds, you'll feel sleepy if you eat too many Mexican apples.
But that doesn't stop people from making juices, smoothies, salsa, and various dishes with this fruit. And be careful not to mistake it for white dates since these two fruits share almost translucent skin.
12. White Mulberry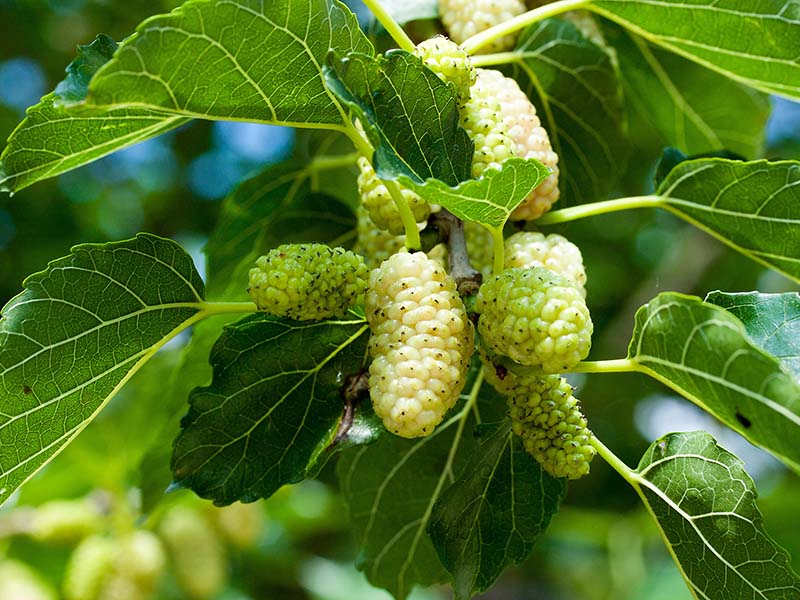 Containing alkaloids and flavonoids, this W-something fruit has been a traditional medicine in China and Japan since forever. People eat it to fight stress, lower high cholesterol, and reduce obesity.
You can eat white mulberry raw or cooked. Sweet and sour jelly is a terrific way to enjoy it. You can even make wine from these berries. Autumn and winter are their seasons. They're sweet and similar to an orange.
13. Watermelon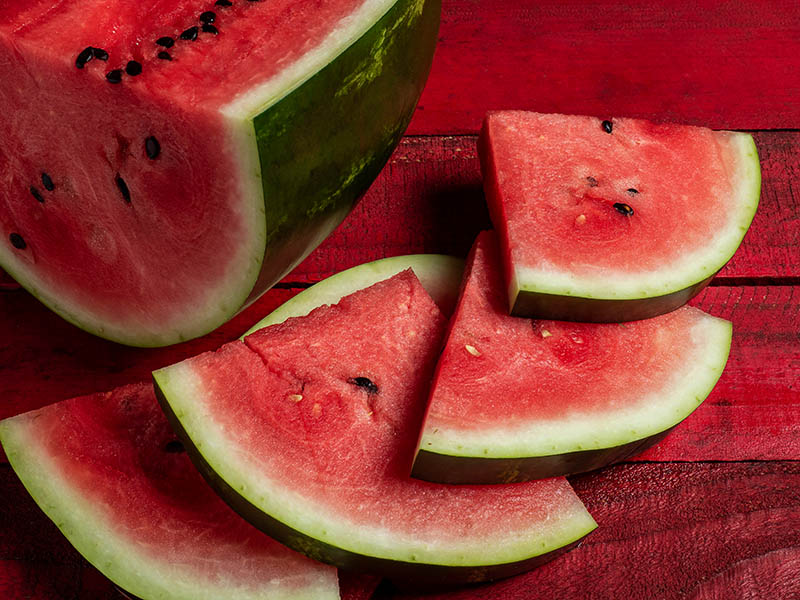 Perhaps watermelon is the most popular fruit on this list. You can find it anywhere. Watermelon has a pleasant, sweet, refreshing flavor, suitable for any hot day. So if you're thirsty, find a juicy watermelon to satisfy your thirst.
When you cut it open, you'll find a brilliant colored flesh speckled with black seeds. As a result, it's one of the most attractive and juiciest fruits. Eat it raw or make it into any dish you want.
Don't miss the 10 best recipes with watermelons!
14. Wild Lowbush Blueberry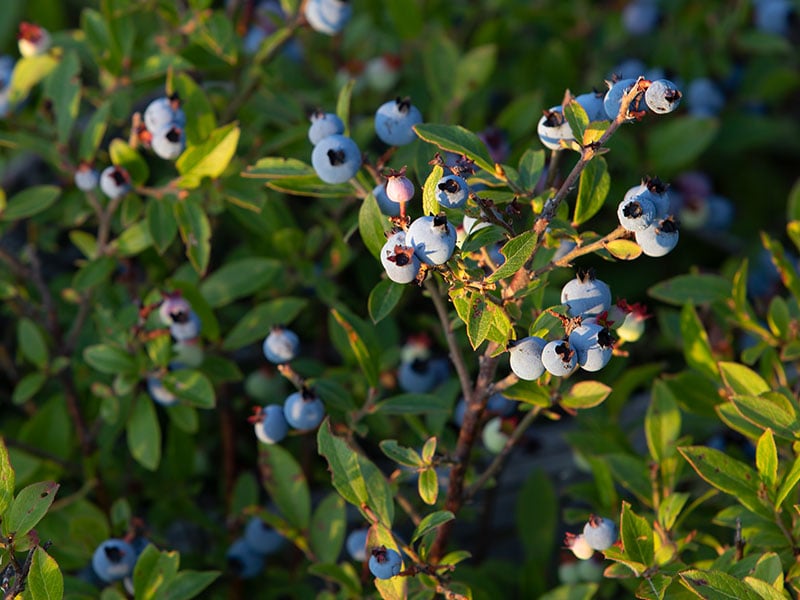 Wild Lowbush blueberries are native to eastern/central Canada and the northeastern U.S. You can find them in the mountains along with the Tennessee range and the west side of the Great Lakes region.
During the summer, the leaves are a shiny blue-green color. But in the fall, they turn different shades of red. Eating these dark blue or black-colored berries is a nice way to absorb antioxidants and flavonoids. Wild blueberries also contain many fiber and vitamins.
The Variety Of Fruits That Start With W Will Amaze You
Aside from the well-known fruits that start with W, several lesser-known but no less delicious options exist. The article below will closely look at some of the world's rare and unusual fruits.
15. White Currants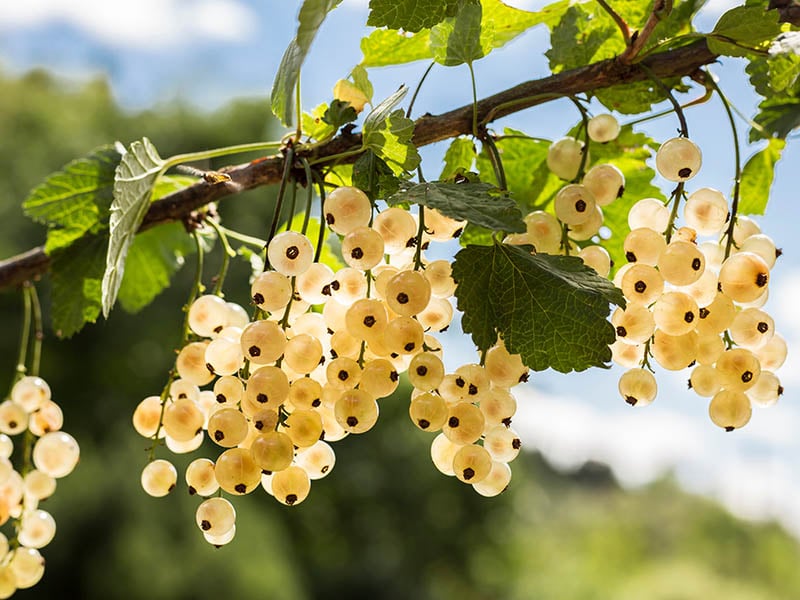 Belonging to the family Grossulariaceae, white currants are a close relative to the familiar red currants. People grow these fruits for two reasons: The food they contain and the aesthetic value.
Tangy, sweet, and juicy white currants look like a lovely kind of grapes. But they are smaller than a grape, even smaller than a penny. The best way to enjoy these currants is to eat them raw or blend them into juices and smoothies.
16. Wampee Fruit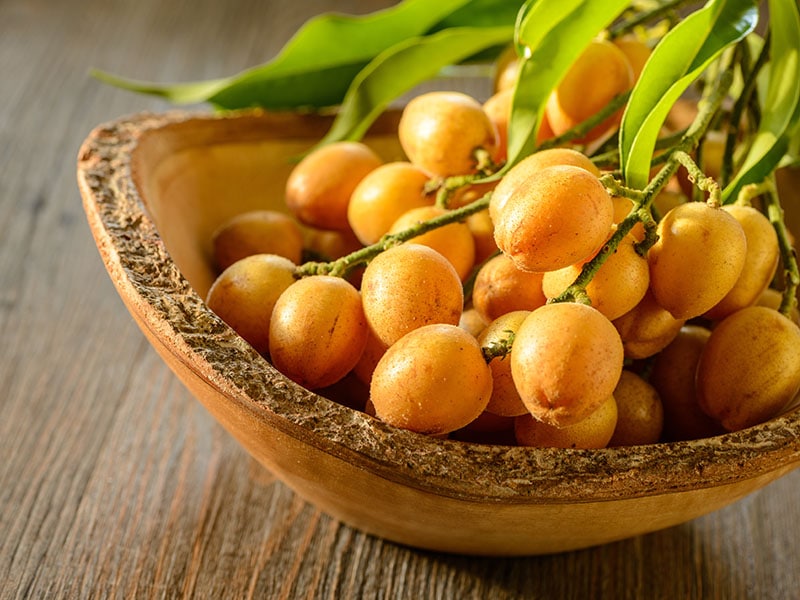 Wampee season in Southeast Asia is in the middle of summer (June-July). Wampee reaches full maturity in the fall in areas with cooler weather (August-September).
Once you try, you'll love the sour and sugary flavor of wampee fruits, though some can be sourer than others. Though you can eat them raw, combining these fruits with meat or other ingredients is ideal to complement their unique tanginess.
Fruits aren't the only edible part of wampee. For example, its thin skin tastes somewhat peppery. Some may even use the leaves and roots in cooking.
17. Wineberry (Japanese Wineberry)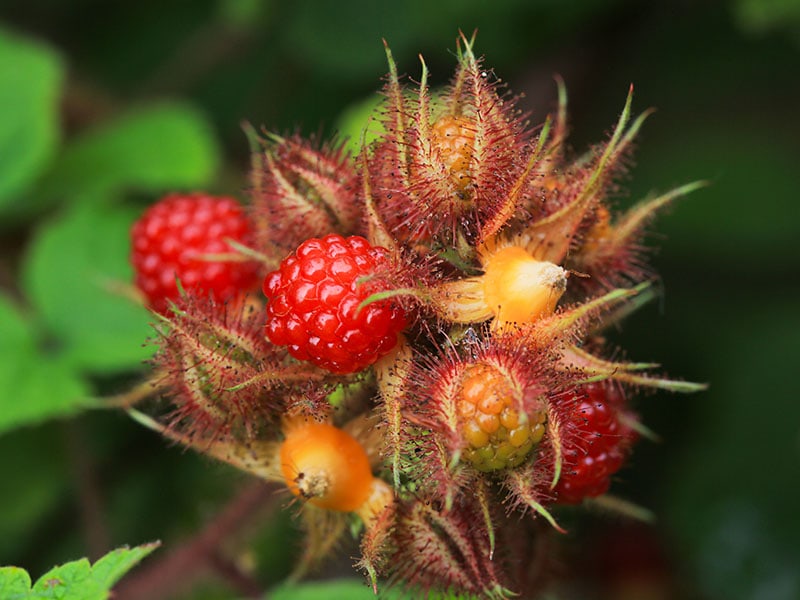 From its name, you may have known this is a fruit originating in Japan, China, and Korea. Most wineberries come in red or orange color. These tiny berries have an intense tartness and sweetness.
You can either eat them whole or slice them up however you like. Wineberries' juice makes a tasty drink. Get some fresh wineberries when they're in season, or frozen ones are still a nice choice to enjoy.
Wonderful wineberries can be right beside you. Take a look now!
18. Wild Sugar Apple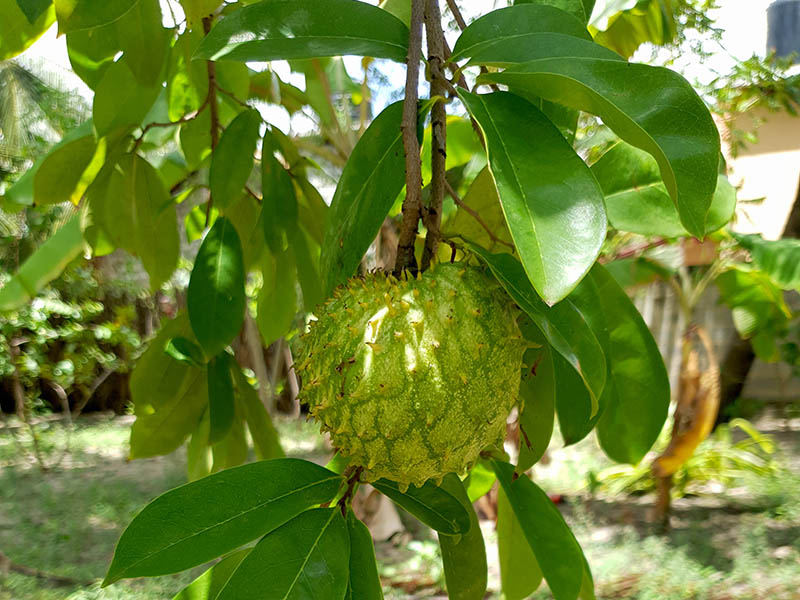 For those who don't know wild sugar apples, they are similar to the familiar sugar apples you see in the market. Some also say they look like pineapple. However, wild sugar apples are much sweeter and juicier.
As for why this fruit doesn't become commercially produced, that's because its storage life is too short. Wild sugar apples appear in various regions under different names, such as "mala mboga" in Swahili.
19. Water Chestnuts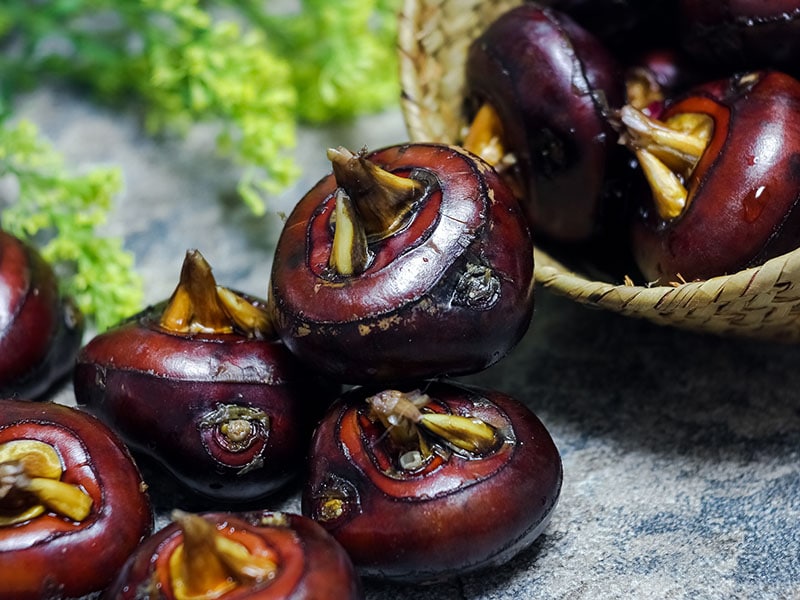 You may know about chestnuts, but how about water chestnuts? These fruits may resemble normal chestnuts, but they live in freshwater marshes, hence their name.
Growing water chestnuts can be quite difficult because they need a long time without frost (about seven months). So, only a few states can cultivate them, like Florida.
Freshwater chestnuts have a distinct sweet and nutty flavor. Some say it reminds them of a mixture between pears, apples, and coconuts. You can buy canned water chestnuts if your place doesn't have fresh ones. But remember, they won't have this unique flavor.
20. Wild Peach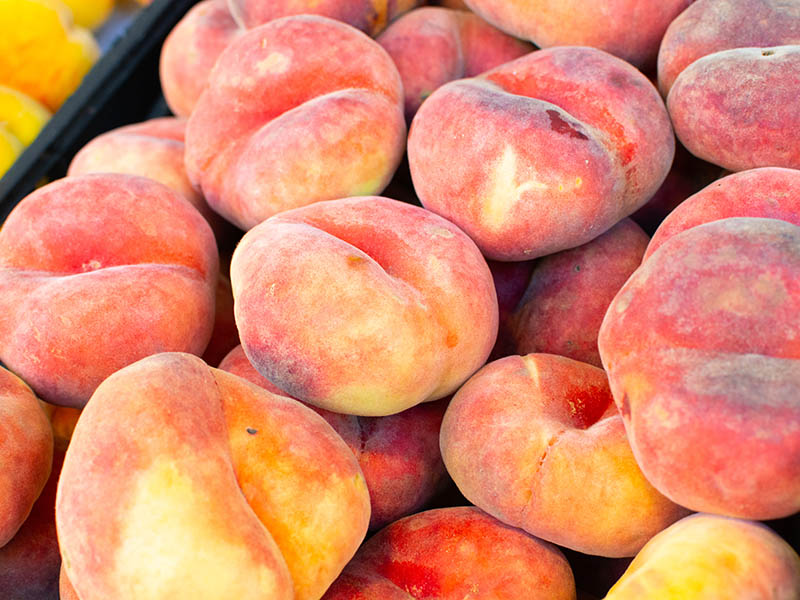 Wild peach is a lesser-known branch of the peach. Many other blooming tree plants can be referred to as wild peaches, including southern and eastern Africa's Kiggelaria africana.
In addition to vitamin C, wild peaches also include a substantial amount of vitamins A and B, dietary fiber, and potassium. They are rich in iron, antioxidant-rich phenolic acids, and flavonoids.
If you want to include wild peaches in your meal, there are various ways to do so. Berries, strong cheeses, pig, and meat are all tasty accompaniments.
21. Wild Water Lemon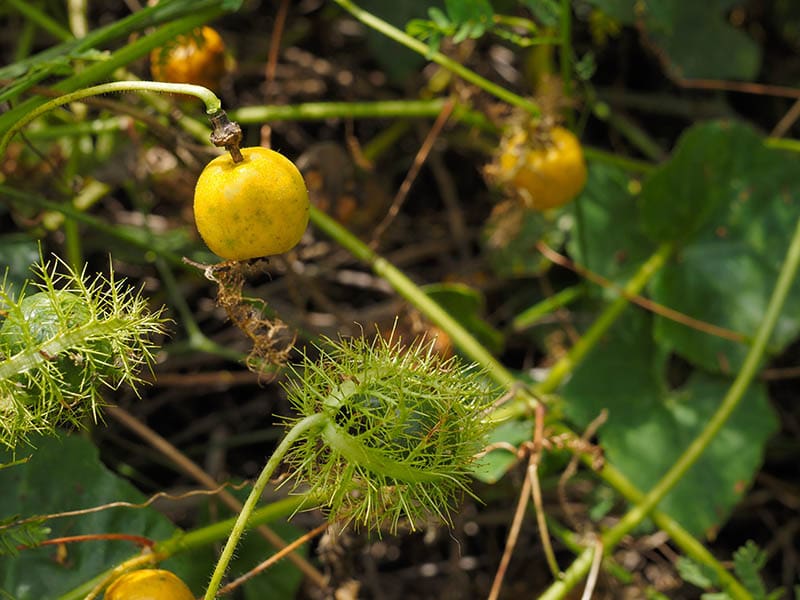 Similar in tone and flavor to the common passion fruit, wild water lemons are a little smaller. Their maximum size is about 1 inch. When they are ripe, the skin will become red or yellow. Like other passion vines, they grow well in warm, humid, and tropical regions.
For most people, wild water lemon can be eaten either raw or in liquid form. All parts of the plant, such as the leaves, flowers, and fruit, have medicinal properties.
22. Wild Banana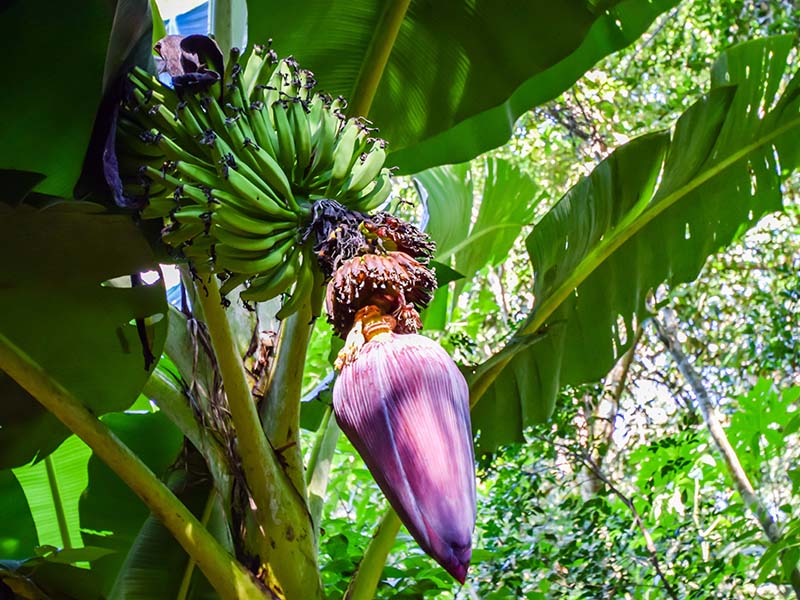 When ripening, these wild bananas have the same appearance as normal ones, with yellow skin. However, they stand out because of the hard seeds inside. You can easily remove these seeds after chopping.
Peeled wild bananas can become your favorite baked items, drinks, and smoothies. Indonesia and Asia grow these wild bananas all year round due to their high fiber, potassium, and carbs content. Javanese people utilize seeded bananas to cure stomach aches and digestive issues.
Do you want to know what it's like eating seeded bananas?
23. Wild Lime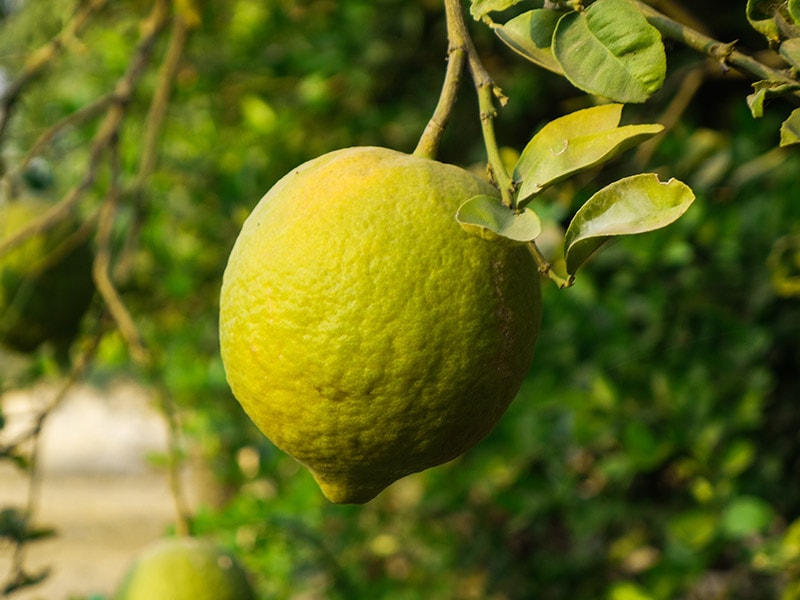 Despite their names, wild limes aren't like regular limes or other commercial citrus fruits. They don't have any prickly sap. However, their white flesh tastes like lemon, making them suitable for cooking different dishes.
People even utilize other parts of wild lime trees for different purposes. For instance, ground leaves and bark make a perfect bitter spice. You can meet this fruit throughout Asia and India.
24. Wild Mangosteen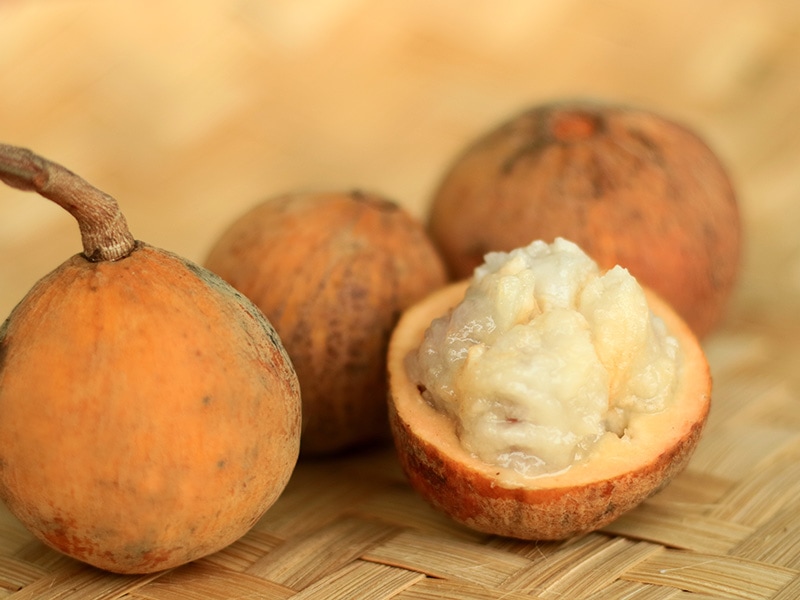 Mangosteens found in the wild are often round to globular. The green peel will turn yellow-orange with dark brown spots and lines when they are ripe. The white pulp also becomes sweeter with a hint of sourness and a cotton-like texture.
You have to get over the thick, yellow rind to get to the flesh. Since mangosteens contain several thin, flat, inedible seeds, be careful when eating. Wild mangosteens contain various vitamins and minerals, including vitamins A and C, calcium, sodium, and fiber.
25. Wahoo Fruit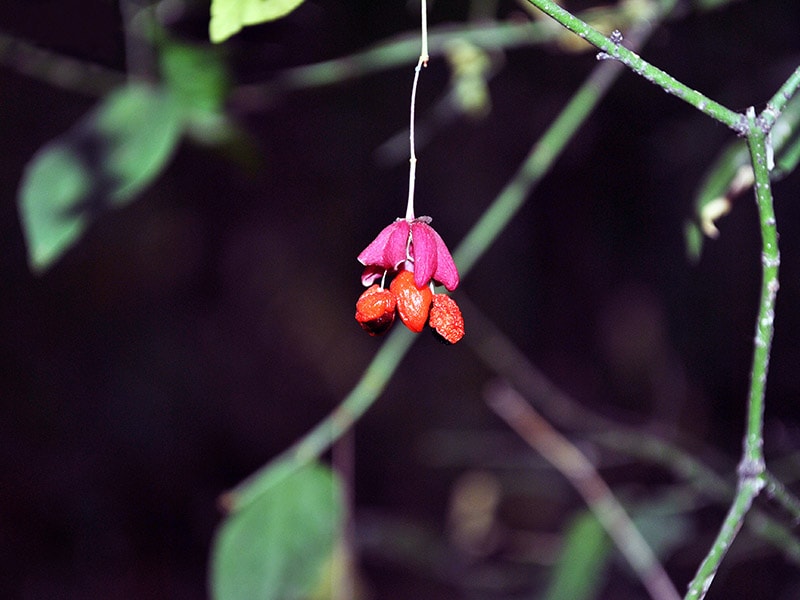 Wahoo fruits mainly live in the western United States, but they are also available in northern Florida and Texas. In the fall, tiny pink or violet fruit capsules with four lobes hang from their branches.
Wahoo fruits are smooth capsules with four lobes each that are less than 1 inch across and purple to pink in color. When the Wahoo fruit capsules break open, you can see the bright reddish-orange seeds inside.
Even though this fruit is poisonous to people, many birds eat it and spread the seeds when they poop. Native Americans and the first people to move to the United States used powdered bark to help them get rid of stomach problems.
26. Wine Palm Fruit (Jelly Palm)
Wine palm fruits have a thin, smooth skin in golden yellow or orange-red color. Wine palm fruits are sweet and tart and can be eaten fresh or cooked. When eating their yellow flesh, you can feel the juicy, chewy, and fibrous texture.
These fruits have a high fiber and vitamin C content, boosting the immune system and decreasing inflammation. Aside from the fruits, some countries also utilize their seeds because of their oil content.
Don't be afraid to try Wine Palm fruit because you'll love its flavor!
You'll Be Able To Expand Your Fruits Vocabulary
After reading thus far, you probably believe that you are familiar with and have sampled a good number of the listed fruits. You must have added many new fruits that start with W to your list.
If that's the case, which of these options do you want to test out first? Do you fear it because of how it appears and the flavors that have been described for it?
Comment in the section below if you can think of any other fruits to add to this list. And share this article with your families and relatives, so you can share these delicious fruits together.