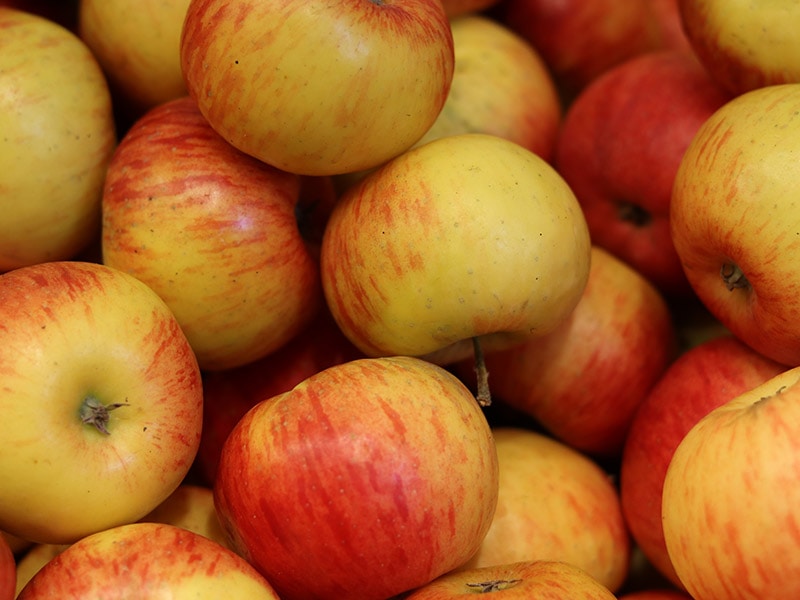 Speaking of fruits that start with T, tomatoes and tangerines are probably the first ones to cross your mind. However, there are many more fruits in the "T family" that you might not have heard of before, ranging from citruses to berries.
Do you want to try some delicious kinds of fruits for your desserts, or just expand your knowledge about other foods with names beginning with "T"?
Either way, you've come to the right place! Stick around to learn not just the names but also many exciting facts about these fascinating fruits.
4 Types Of Citrus Fruits Start With T
Citrus fruits come from a group of plants belonging to the rue family with spiny shrubs and flowering trees. These citrus fruits species are mouth-watering and will make a great addition to your nutritional diet.
1. Tangerine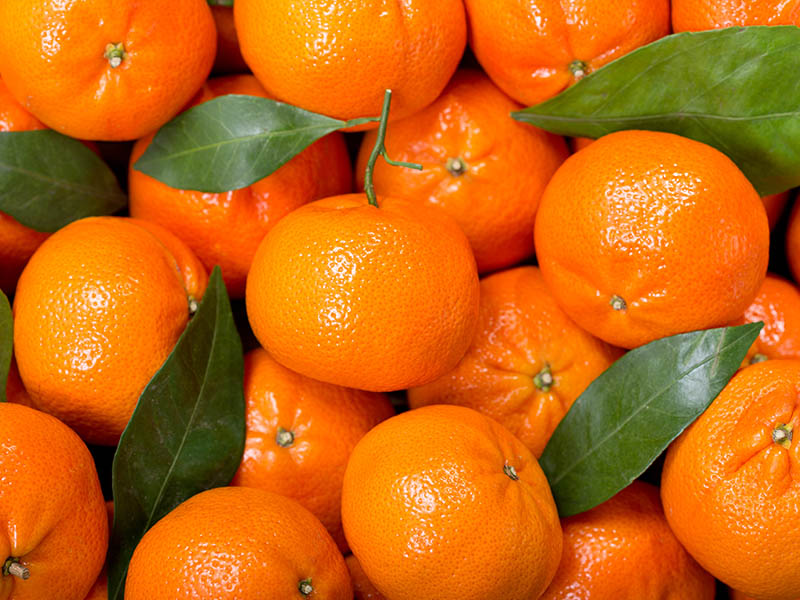 The tangerine tree first appeared in America in Palatka, Florida, imported from Morocco. Tangerine is named after the city where it originated, the city of Tangier in Morocco. Many people in the United States also call them "Mandarin".
Thanks to its excellent taste and nutritional value, this fruit is one of the most beloved oranges for juicing. It has a similar shape to an orange, albeit a bit smaller.
One bite into a tangerine, and you'll be treated with a pleasantly sweet taste. Tangerine is the best choice for people who hate acidic fruits.
Tangerine contains plenty of Vitamin C, fiber, and antioxidants, which help improve skin, brain, and other human body parts. It's also a friendly product for dieting. Besides, it is very easy to peel, even for a kid.
2. Tangelo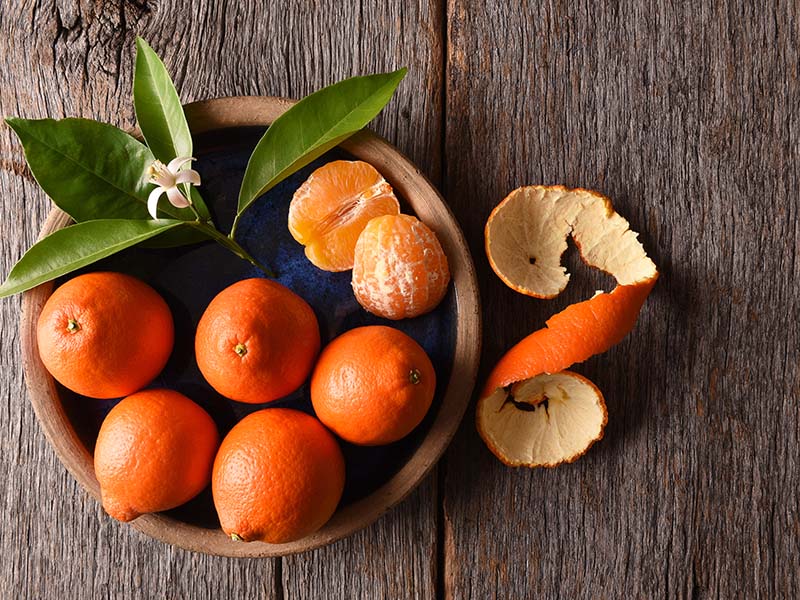 Tangelo is a hybrid orange cultivar of Mandarin and Pomelo or Grapefruit. It looks like a small orange and comes with a little pull-out on the top, making peeling it much easier. Tangelo trees mostly grow in warm regions.
Tangelo inherited its parents' sweet-tart flavor and outstanding vitamin C content. Consuming a large tangelo can fill up your daily vitamin C requirement.
Depending on the combination of mandarin, pomelo, or grapefruit variants, there are three different types of tangelo:
Orlando tangelo is orange-colored, very juicy, and has numerous segments.
Minneola tangelo has an intense flavor like tangerines, but it is very tangy and tart.
Honeybell tangelo, the taste of this type is very nectarous, and they have a distinct bell shape.
All you need to know about tangelo and its exquisite taste.
3. Tangor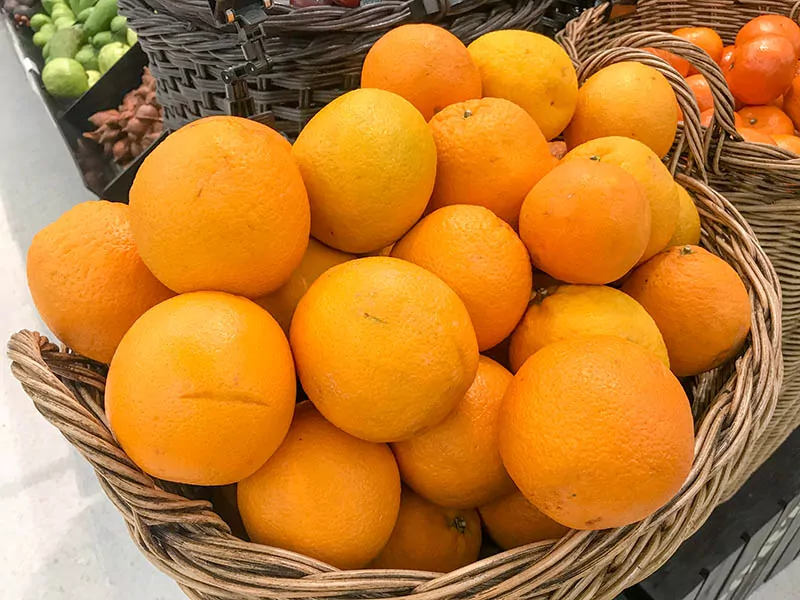 This fruit is another hybrid. It is the crossbreed of tangerines and sweet oranges. The "Tang" part of its name comes from tangerine, and the "or" is in orange. Tangor is also known as temple orange.
The Tangor tree is tall and extended. The fruit's peel is orange, and the pulps inside have a balanced sweet and sour flavor. Because it comes from the citrus family, it's also an excellent source of vitamin C.
4. Tachibana Orange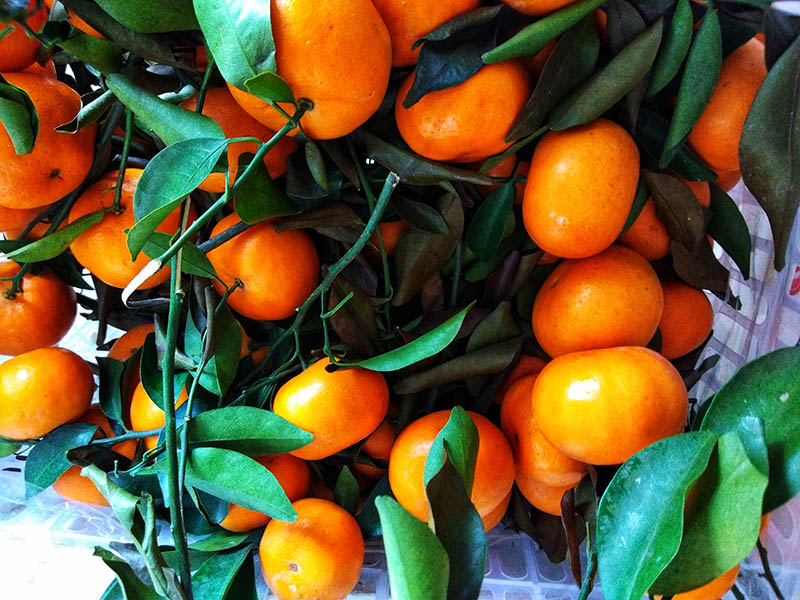 Tachibana oranges are common in the forests of Japan and China. It has a scientific name called "Citrus reticulata Tachibana". This fruit is a natural hybrid of mainland Mandarin and island Mandarin.
This orange has a round shape and orange peel. It's a rich source of vitamin C, but it is not really edible because of the bitter taste. However, you can turn Tachibana oranges into tasty marmalade with enough sugar.
Tomato And Its Other T-Something Cousins
Tomatoes are not new to you, right? Most people see tomato as a vegetable, not fruit, while tomato is actually a type of berry. In addition, tomatoes come in a lot of different sizes and shapes. In this section, let's learn more about tomatoes and their two varieties.
5. Tomato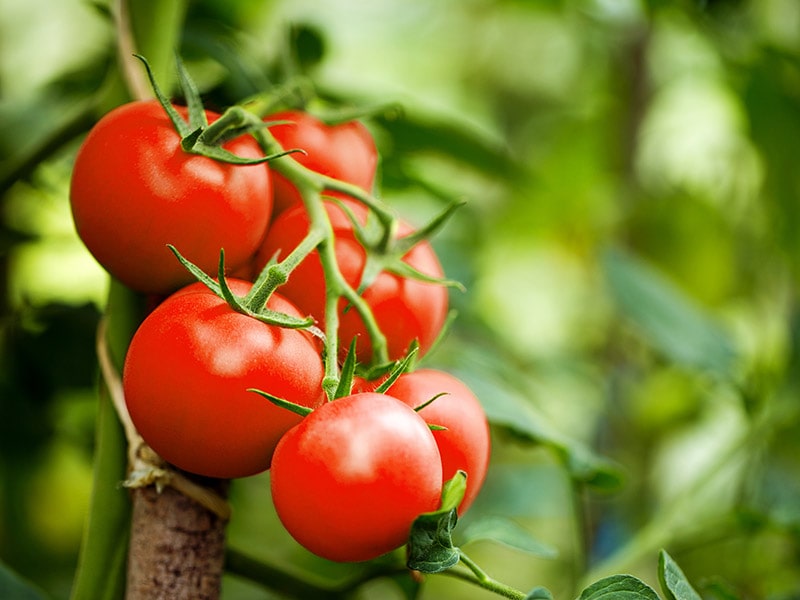 The original tomato is shiny and smooth on the outside but soft and watery inside. It has plenty of seeds and is generally covered in red skins. Tomatoes are all over the world, so you can easily catch a slice of tomato in the cuisine of any nation.
The nutrients inside an individual tomato are incredible, including carbs, fiber, Vitamin C, K1, B9, and Potassium. You can consume the fruit raw or cooked, and it will taste amazing either way.
Moreover, roasted tomatoes are very popular in the Western world. Being roasted makes tomatoes spiced up and taste sweeter with a good smell.
6. Tamarillo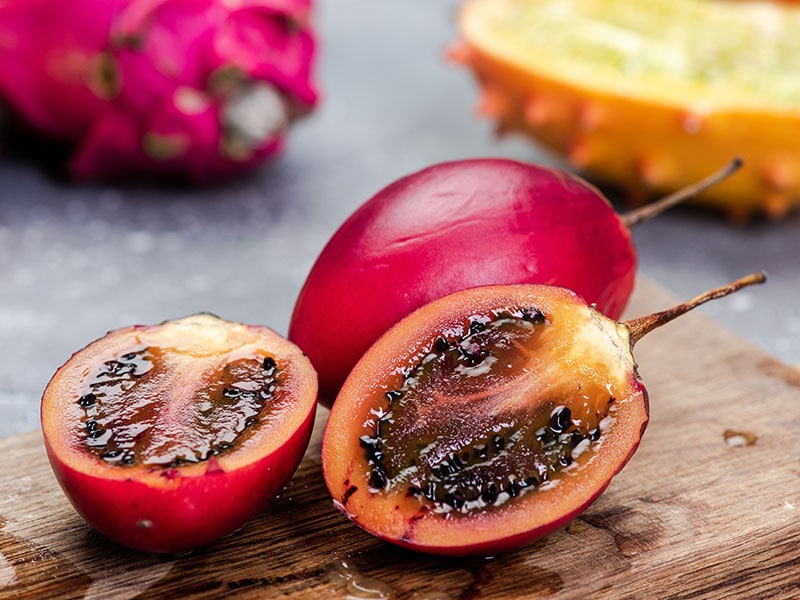 Tamarillo is a must-have if you're making a list of fruits that don't have a rounded shape. Just imagine a small tomato with a slightly darker color on the peel and commonly has an oval shape, and you have a tamarillo. It is also common to call it "tree tomato".
The fruit contains small, edible seeds. While you can't eat its bitter peel, the inside of tamarillo is sweet and can be compared to various cultivars of passion fruit or kiwi. Tamarillo is mostly used in making sauces, dessert toppings, juice, or chutney.
7. Teardrop Tomato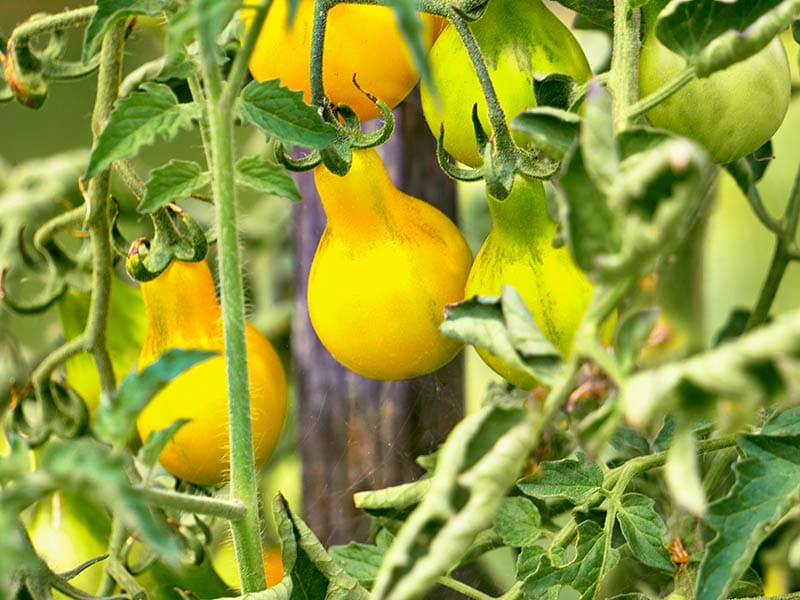 The name "teardrop tomato" is derived from the fruit's shape. Teardrop tomatoes are as small as grapes but have a pear shape. Thus it has another name, "pear tomato". The primary color of this fruit is yellow, but sometimes it could be red.
With a sweet, tangy, and juicy interior, they can be eaten raw or be the ingredient of many dishes such as pizza, salad, egg soup, bruschetta, etc.
3 Interesting And Healthy Types Of Berry With T As A Starter
For years, berries have been great human friends. This fruit grows all over the world naturally and agriculturally. It will take an hour to list all of the berry names. However, when it comes to berries starting with T, I have three for you.
8. Tayberry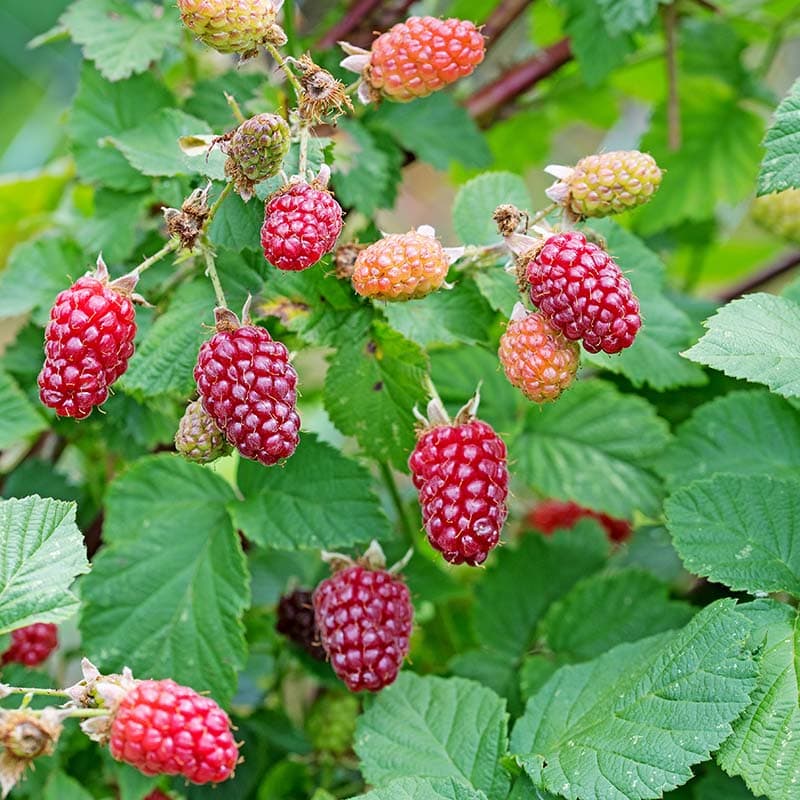 Created in Scotland, the hybrid tayberry was the result of crossbreeding blackberry and raspberry. Tayberry is named after the Tay River.
This delicious fruit is a large berry with a conical and long shape. It's covered in deep reddish-purple rind and has the scent and taste of blackberry but without the tartness.
You can use tayberry in the same ways as blackberry and raspberry. They make mouth-watering toppings and are an outstanding ingredient for pies, jams, and jellies.
9. Thimbleberry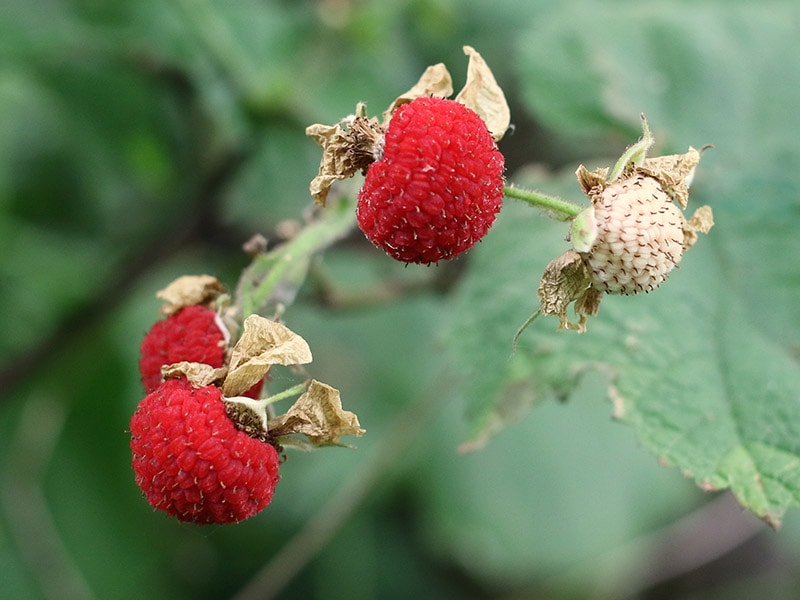 Thimbleberry, also known as flowering raspberry, is a unique and rather rare berry type. Appearance-wise, it looks like a ripe raspberry.
Thimbleberry is downright delicious but cultivating them is pretty tricky since they only produce a few berries throughout the season. Therefore, it is also hard to buy thimbleberry jam.
They have a soft and fragile texture that spoils quickly after just a few hours of leaving the tree. Due to these reasons, thimbleberry barely appears in the market. As for the flavor, it tastes a lot like raspberry.
10. Tomatillo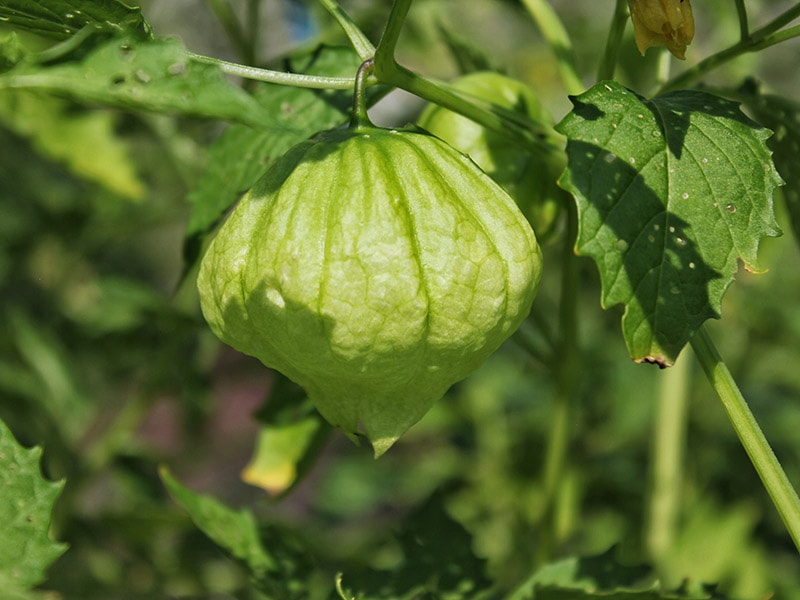 Tomatillo is a very special fruit. Despite its appearance, technically, it is a type of berry. It looks like a small green or purple tomato cloaking the fruit inside by a papery husk protecting the calyx. As the fruit matures, the calyx will split the husk open.
Taking a bite of tomatillos makes your tongue feel sweet and slightly sour from the juice inside. There are many ways to eat tomatillos, such as making a salad, using them as toppings, broiling it, raw eating, or making beverages and sauces.
How to make the sauce with Tomatillos. Clear and easy to follow!
Other Fruits That Begin With T You Should Try Out
There are more fruits beginning with the letter T that I want you to know. These fruits ahead will make your mouth water. Let's find out what they are.
11. Topaz Apple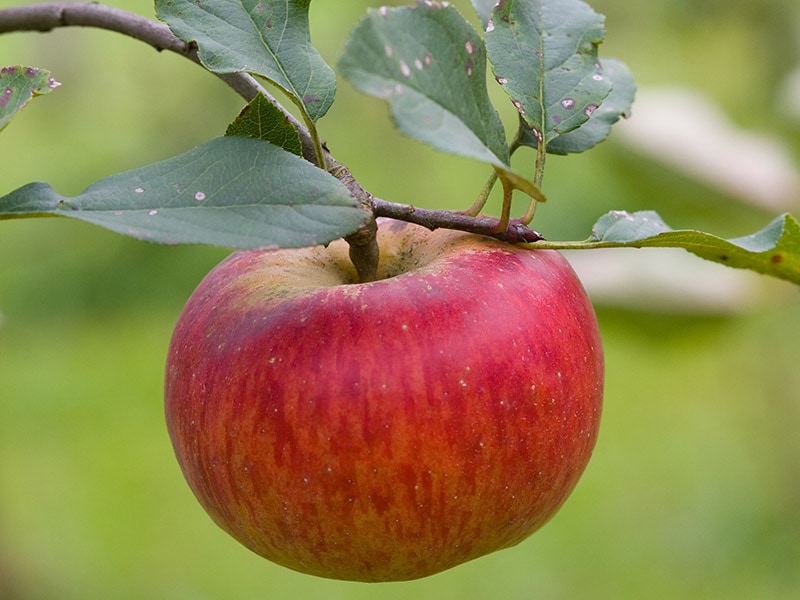 If you're a fruit lover, I'm quite certain that this isn't the first you've heard of the name topaz apple. This Czech-originated apple variant is an excellent choice for raw eating and adding to salad dishes.
This apple is a quite big fruit with a round-shaped that's covered in a bright red color and usually has a light-green spot over the top and bottom. It has a pretty sharp and sweet-tart taste that will mellow down in storage.
In addition, it is trusted as one of the most disease-resistant fruits.
12. Tommy Atkins Mango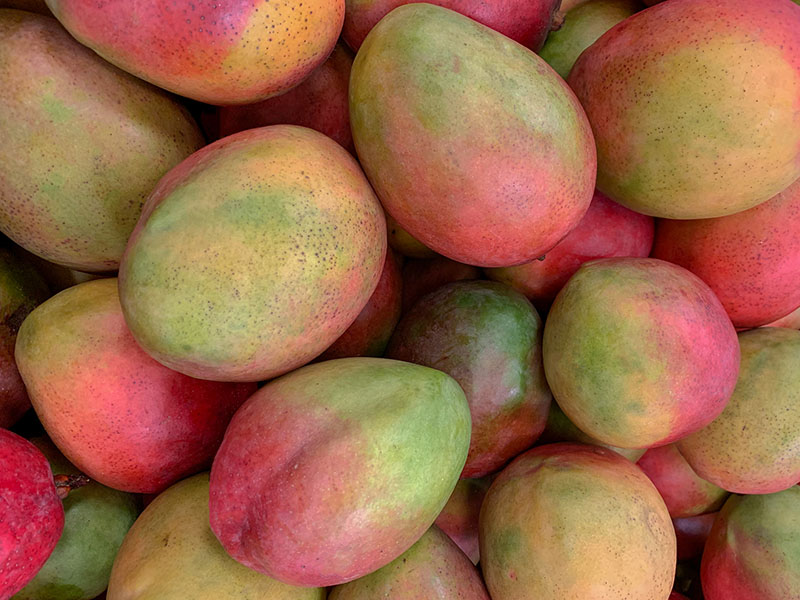 The appearance of this fruit looks like an angry mango, literally. Half of the skin is covered in red, which reminds me of an angry emoji on social media. Jokes aside, Tommy Atkins mango is medium-large fruit with firm, juicy pulps and a mildly sweet flavor.
Although they might not be the tastiest mango variety, they're still a favorite among Florida farmers, thanks to high productivity and great disease resistance. They are also easy on the eyes and possess a long shelf life.
13. Tamarind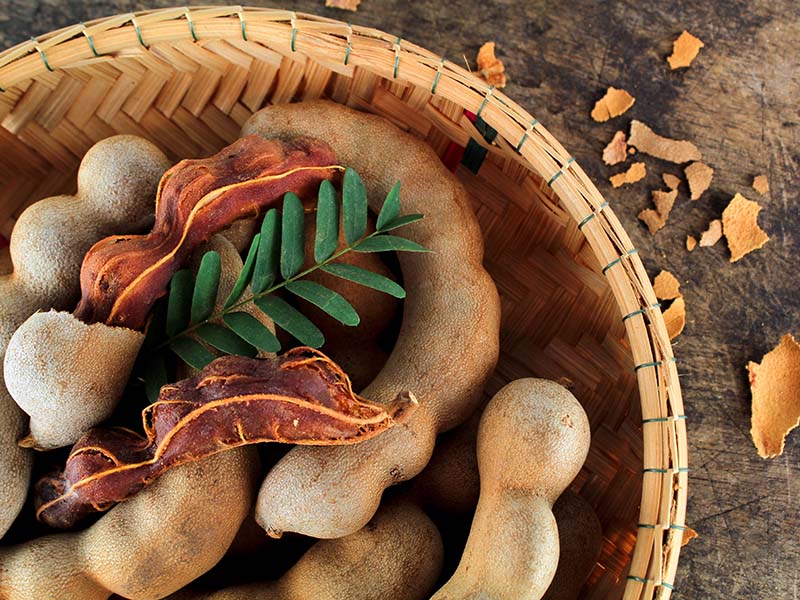 The tree of this fruit is evergreen, meaning that if its lifetime is long enough, it can grow up 40 to 60 feet. Tamarind is very famous as a tropical fruit for snacks and in cooking. Furthermore, tamarind is high in fiber which supports the digestive system.
The tamarind fruit appears with a pot-shaped and browny shell. The shell is hard but easy to break. Hidden behind that shell is a sweet and slightly sour pulp. The young leaves are also edible with a sour and a bit bitter taste.
Some say the best way to enjoy Tamarind is to eat it directly after peeling, which is true. There are other ways to enjoy tamarind, like freezing, making candy, or boiling it for the best beverage.
In addition, people also turn tamarind into paste form, which makes an incredible addition to dessert and a great alternative for orange zest. There's no denying this fruit's extreme versatility!
Easy steps to follow if you want to have a delightful Tamarind drink.
14. Tart Cherry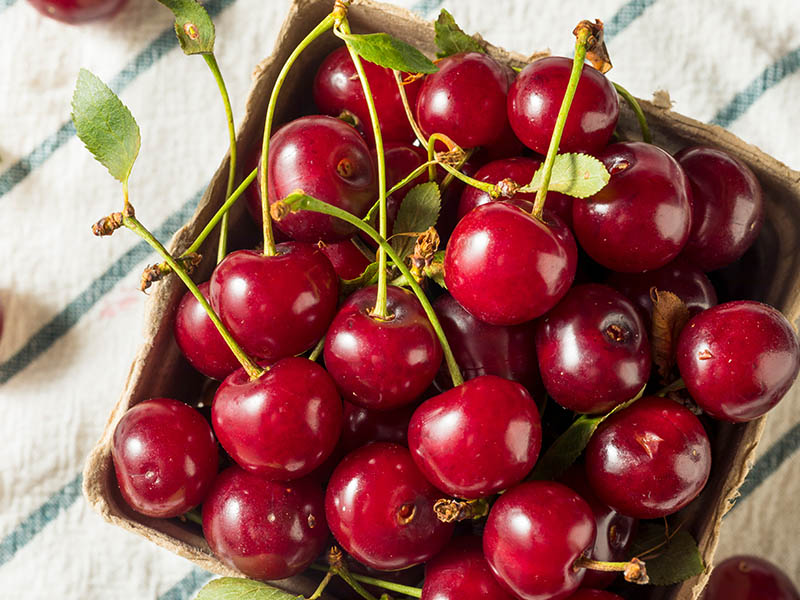 The undeniable fruit to most people, cherry, is the queen of healthy fruit with an excellent taste. Plus, no one can refuse a sweet dessert made from cherries. Welcome, the amazing Tart cherry!
Tart cherries are more incredible than you can imagine. This cherry variant is dark red and has a round shape. Its size is similar to the regular cherry, but the taste is sour. This type of cherry is a close friend to the human body based on the nutrient list.
Here are some benefits of eating tart cherries. It improves your sleep, powers up your physical performance, reduces blood pressure, releases muscle pains, and lowers inflammation.
15. Texas Persimmon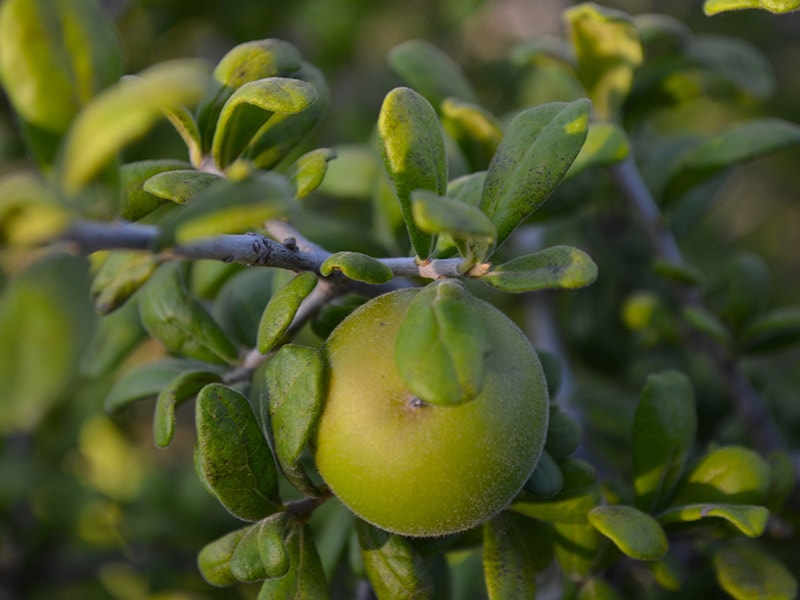 The name already tells you where this tree comes from. But I will provide you with some interesting facts about this tree.
Just like humans, Texas persimmon has female and male trees. However, only the female trees bear fruit. The trees will produce fruits after 6 years of growth.
Texas persimmon tastes like prunes and has become a favorite of humans and animals alike. The ripe fruit will look round and plump with a dark purple color.
All you need to know about Texas Persimmon trees and fruits harvesting are here!
16. Taylor's Gold Pear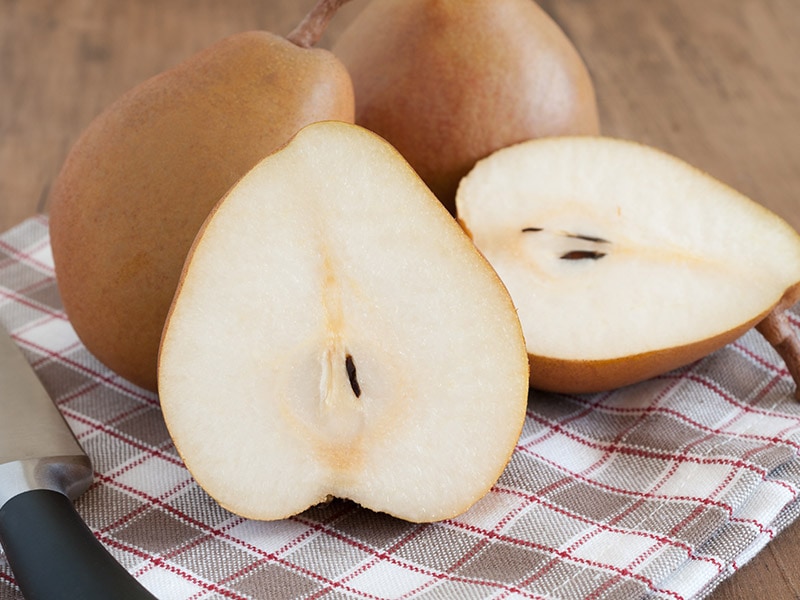 Taylor's gold pear is a new and upgraded generation of pear, a crossbreed of "Bosc pear" and "Comice pear". This hybrid inherited the golden-brown skin of Bosc pear and the white flesh of Comice pear.
The interior is juicy, creamy, and will literally melt in your mouth. A simple bite will bring you an explosion of sweet flavor with subtle honey-like notes. Taylor's gold pear is truly a top-notch choice for fresh eating.
17. Torpedo Melon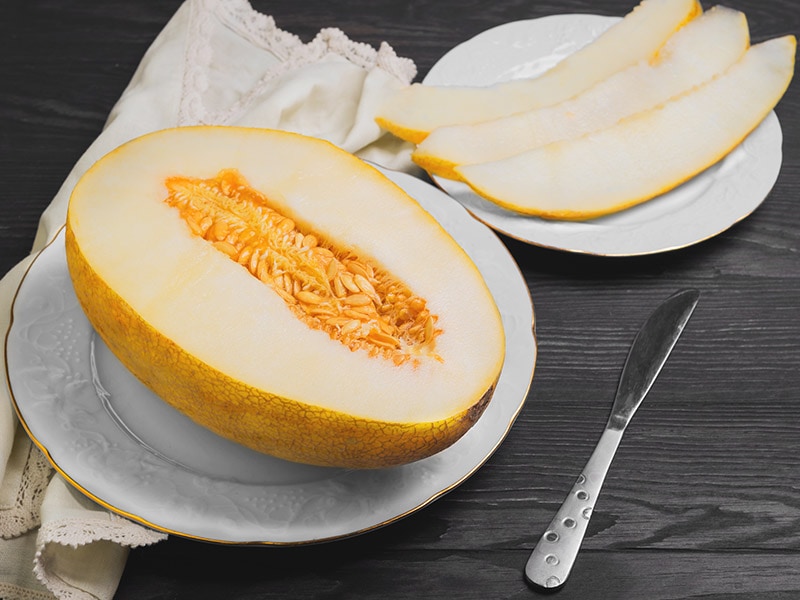 The only member of the pumpkin family in this post is torpedo melon. This unique melon cultivar has a long oval shape and a rough yellow skin with white mesh covering the white, juicy pulp inside. It has a lot of seeds in the middle of the fruit.
Torpedo melon is a must-try dessert on hot summer days. A slight scent of nature and juicy pulp that holds a slightly sweet flavor of Torpedo Melon will break your tiredness immediately.
This juicy and creamy dessert from torpedo melon will relieve your stress right away!
18. Tarap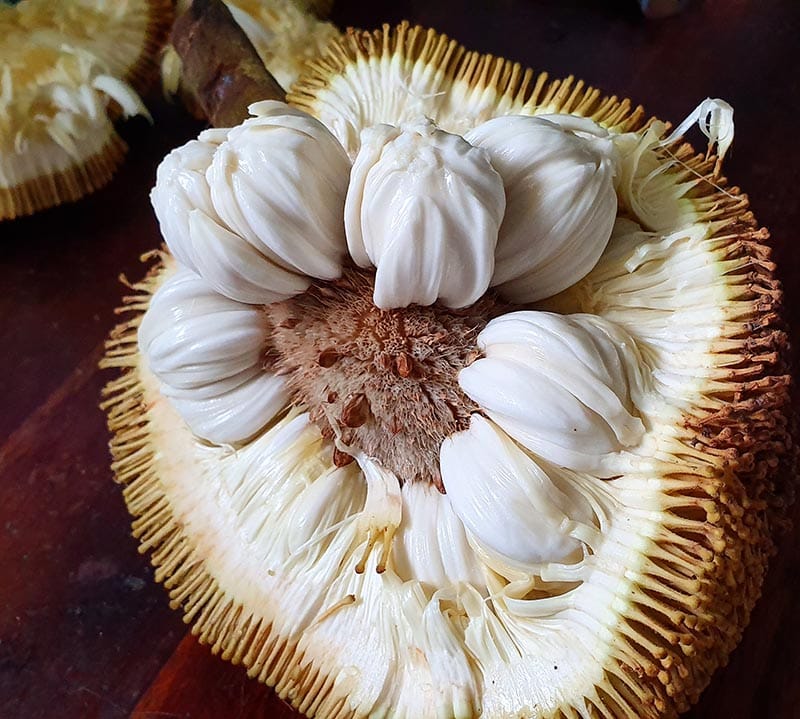 Tarap or terap is a native fruit of Borneo. At first sight, you might mistake Tarap for a durian, but it is not. Tarap commonly has the size of a football, and the skin is covered with soft and blunt spines. Bad look, isn't it? But don't underestimate the inside.
After peeling the husk, you will smell a unique aroma. You should enjoy the white flesh inside right after peeling. Tarap tastes like grapes, but it is creamy and sweeter. Remember, the pulp will turn dark and taste much less delicious after a few hours.
Fruits Are The Best Choice For The Human Body
Improving your health with fruit is a wise choice. Enjoying fruits will become even more interesting if you could fill your dessert menu with fruits starting with the letter T.
Don't be afraid to have these fruits on your next shopping checklist and surprise your family with new, yummy, and healthy fruits. Comment below to let me know which one is your favorite. Thank you for reading, and don't forget to share this article.