If you were asked to name a fruit that isn't round, how many answers can you think of? Five? It's a lot more than that. Overall, there are roughly 2,000 types of fruits globally, and the chances are that you have never tasted or even seen them once.
Therefore, this post will provide you with some interesting facts about non-round fruits, from familiar faces like bananas or strawberries to hidden gems that are not (yet) popular. Let's skip the talking and get ready to blast into the fruity world!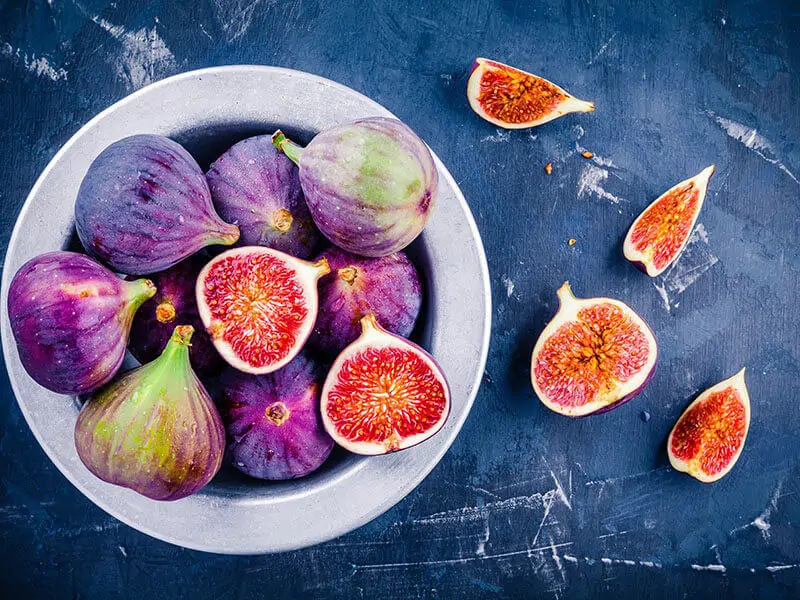 30 Delicious Fruits With Non-Round Shapes You Must Try
The list below comprises thirty fruits, which have been categorized into four different groups based on the similarities they share. Are you curious about how they look? Scroll down and be amazed at what you will see!
Elongated-Shaped Fruits
Banana
Eggplant
Ice Cream Beans
Finger Limes
Buddha's Hand Fruit
Cone-Shaped/Pear-Shaped Fruits
Strawberry
Avocado
Pear
Fig
Cherimoya (Custard Apple)
Water Apple
Xoconostle
Salak (snake fruit)
Oblong-Shaped Fruits
Pineapple
Dates
Durian
Horned Melon
Jackfruit
Kiwi
Tamarillo
Mulberry
Fruits With Other Shapes
Dragonfruit
Guanabana
Lakoocha (Monkey Jack)
Mango
Nipplefruit
Quince
Star Fruit
Ugli Fruit
Young Berries
There are way more than you could have imagined, right? Let's discover how they look!
Flavorsome Fruits With A Long, Slim Appearance
Besides bananas, can you guess what other fruits have the same elongated shape? You will be startled by the options I have rounded up below; rest assured. Here's a sneak peek: there's eggplant! Yes, it is not a vegetable like you thought!
1. Banana
Banana is a superfruit known for its distinctive slender, curvy shape. The fruit's color ranges from green when unripe to different shades of yellow, red, or pink during its maturity. It is available year-round, so you can easily grab a bunch to make a smoothie.
This long and slender fruit is also a fantastic ingredient to whip up mouth-watering desserts featuring bananas. There are so many delectable treats you can make from bananas that you'll never be able to grow bored of this fruit.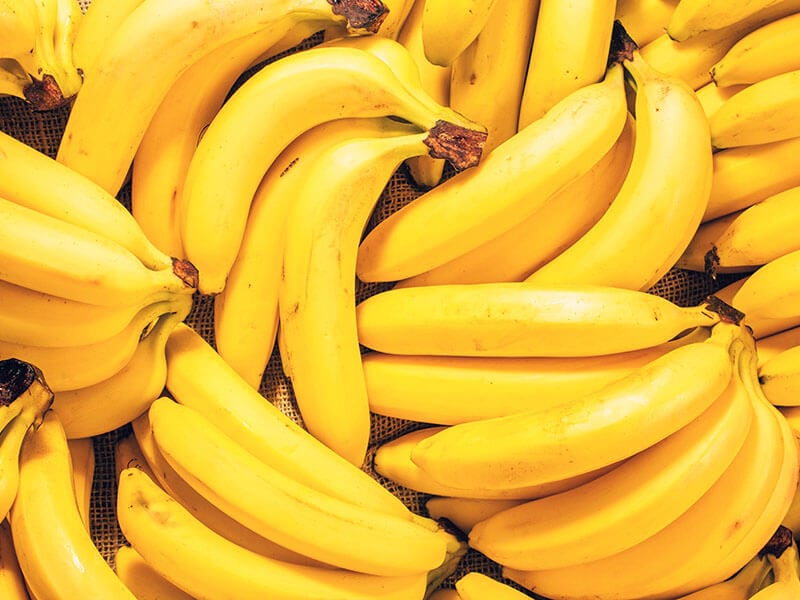 2. Eggplant
Also known as aubergine, eggplant turns out to be a berry, not a vegetable. However, it has culinary uses similar to a vegetable, particularly known for its versatility when cooking in the oven. Eggplant has a taste likened to zucchini and is often paired with bold flavors.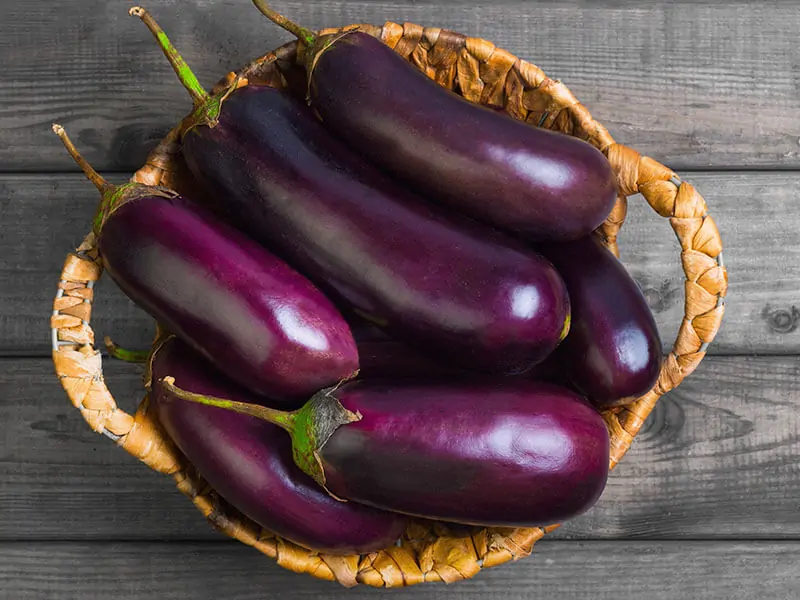 Prepare to dig in this scrumptious baked eggplant parmesan. You can see this video to know more:
3. Ice Cream Beans
Ice cream beans are native to Central and South America. These fascinating I-something fruits receive the name for having a trademark vanilla flavor, but some variations will give you the impression of mild horchata. They can be eaten fresh out of hand if you like.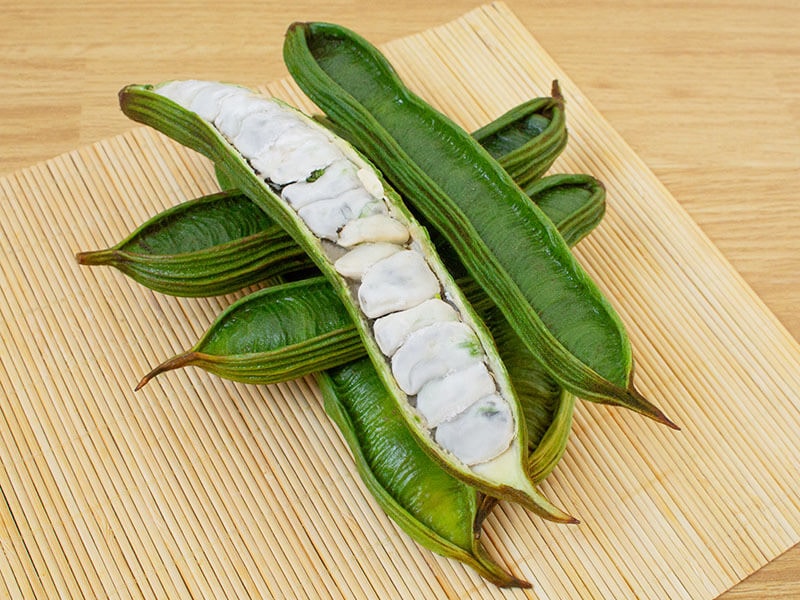 4. Finger Limes
It's never too late to climb on the finger limes bandwagon. These fingered-shaped fruits are also known by the name "caviar limes" for how the pulps look. They are reminiscent of small pearls but packed with big zesty flavors and herbaceous undertones.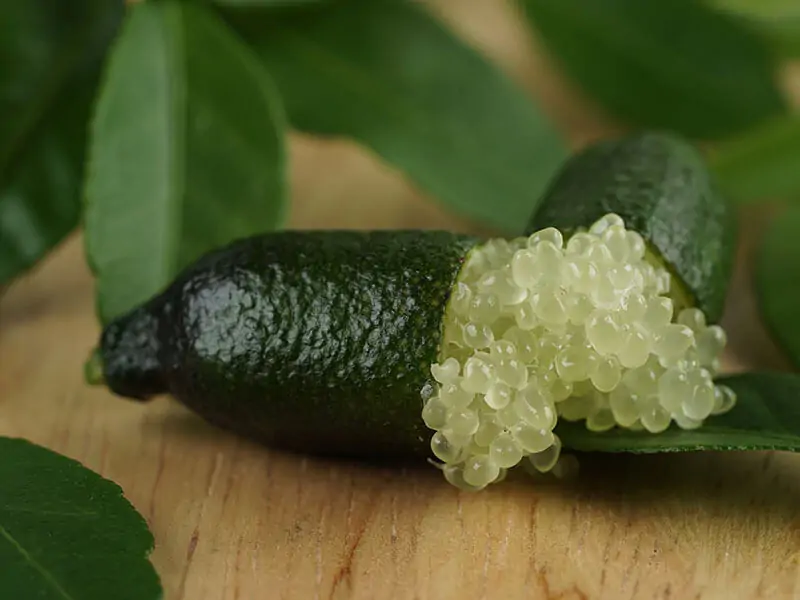 5. Buddha's Hand Fruit
Admittedly, the citrus fruit will give you chills, but it holds high value in some Asian regions since it is regarded as a symbol of happiness. Indeed, its bright, floral essence will bring a smile to your face, and you can't suppress it.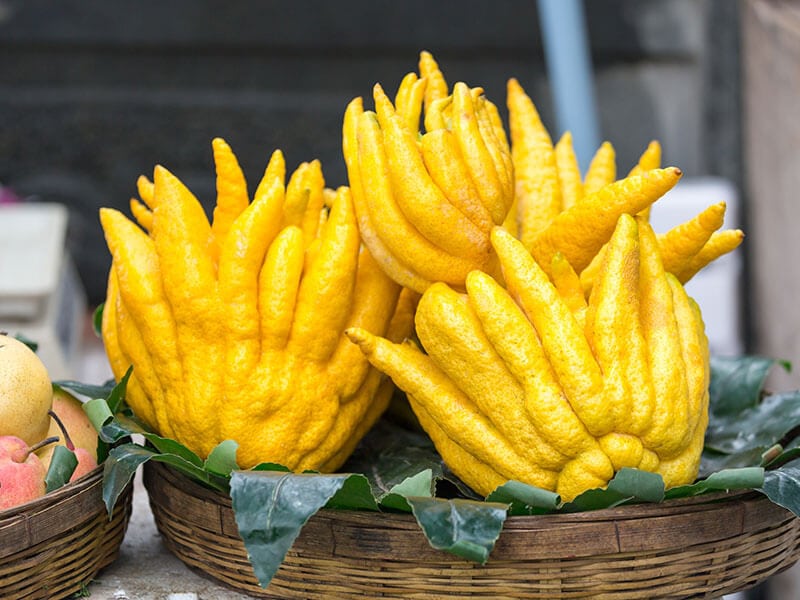 Succulent Pear-Shaped Fruits You Don't Want To Miss Out
I love the graceful curves of the pear, and if you share the same opinion, there are numerous fruits in the world that look like it. From sweet strawberry, creamy avocado to syrupy fig, you will be obsessed with how attractive they look on your dinner table.
6. Strawberry
Strawberry has a very complex flavor profile. The cone-shaped fruit strikes a perfect balance between sweetness and acidity. Astonishingly, the seeds you see on the exterior are actually the fruits, whereas the fleshy part you eat is the receptacle tissue.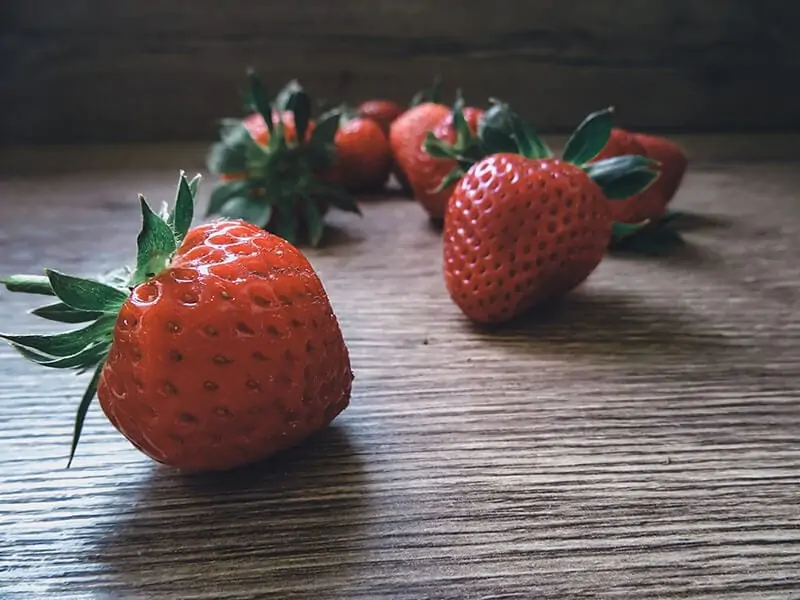 7. Avocado
There are plenty of ways to enjoy an avocado besides slathering it on your toast. Grill it, toss it in your salad, or stuff it with bruschetta. Although avocado's flavors might not stand out at first bite, the tropical fruit is a perennial favorite because it is incredibly nutritious.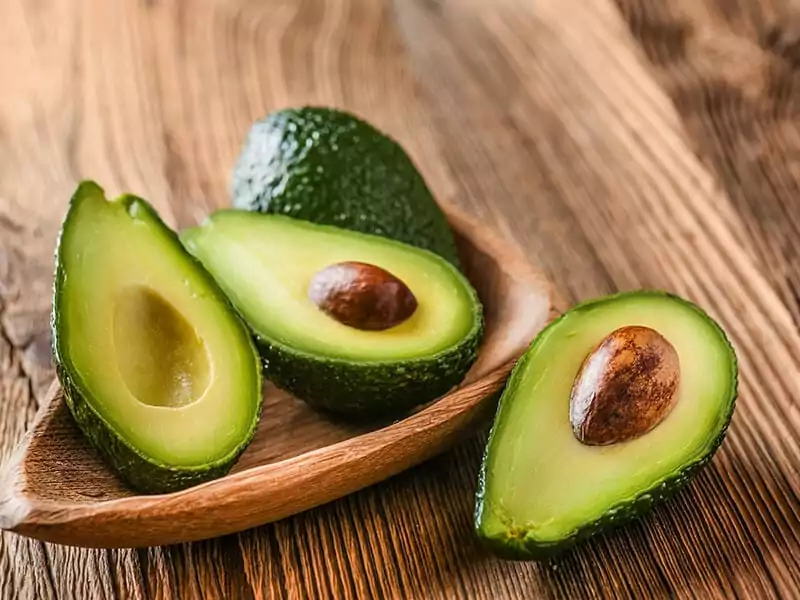 8. Pear
When August is around the corner, don't hesitate to stock up some fresh pears. These pome fruits have a distinctive shape used as a prototype for other fruits and the human body. They taste sweet overall, sometimes with a pleasant tartness.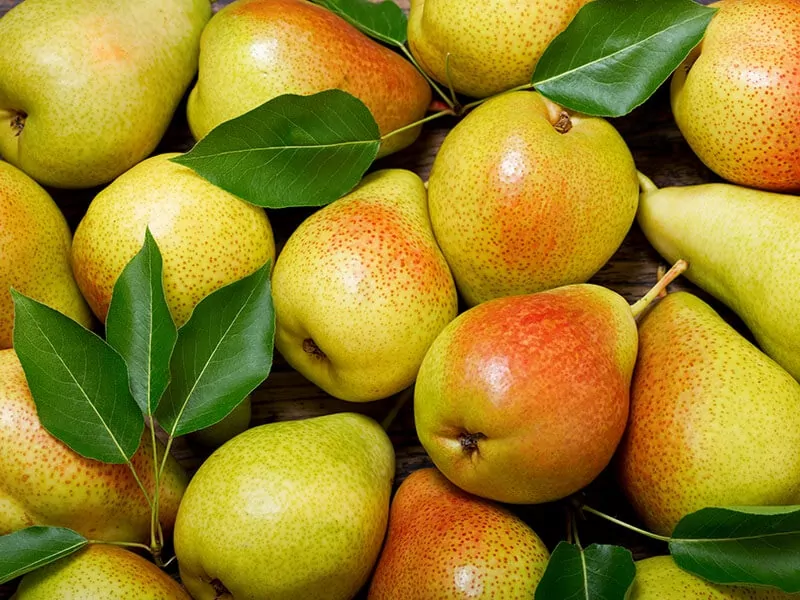 Enjoy a fine-dining experience at home with this poached pear recipe. You can see this video to know more:
9. Fig
Figs are commonly paired with cheese, salad, or incorporated into baking treats, but perhaps they taste best when eaten raw with skin and seeds intact. If you eat two to three figs a day, your digestive and bone health will improve significantly.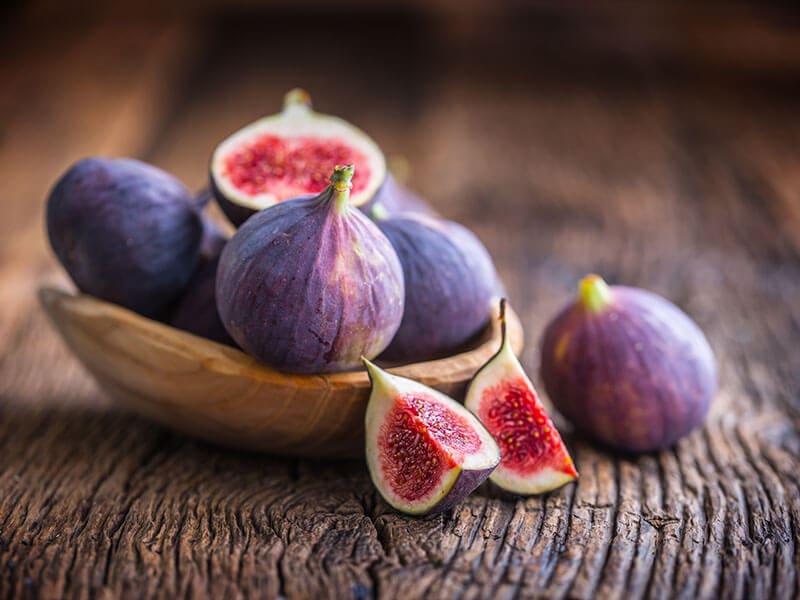 10. Cherimoya (Custard Apple)
You can effortlessly tell custard apples from other fruits for its hallmark: a rough, leathery skin that covers a creamy white flesh. The fruit is packed with a delightful blend of tropical flavors and can be used to make a refreshing glass of sorbet.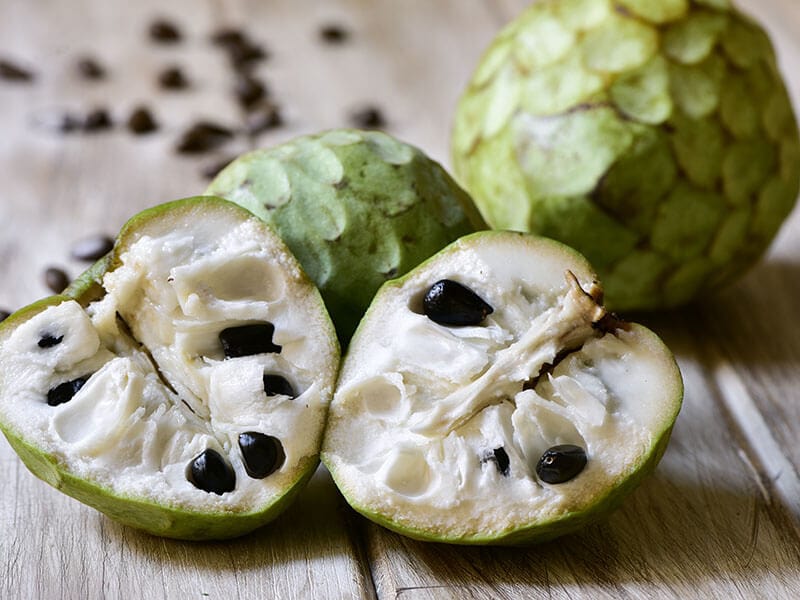 11. Water Apple
These bell-shaped fruits are known by different names, such as wax apples and rose apples. When ripe, they are often eaten fresh out of hand, but unripe ones are preferred for preserve and chutney since they have an astringent flavor.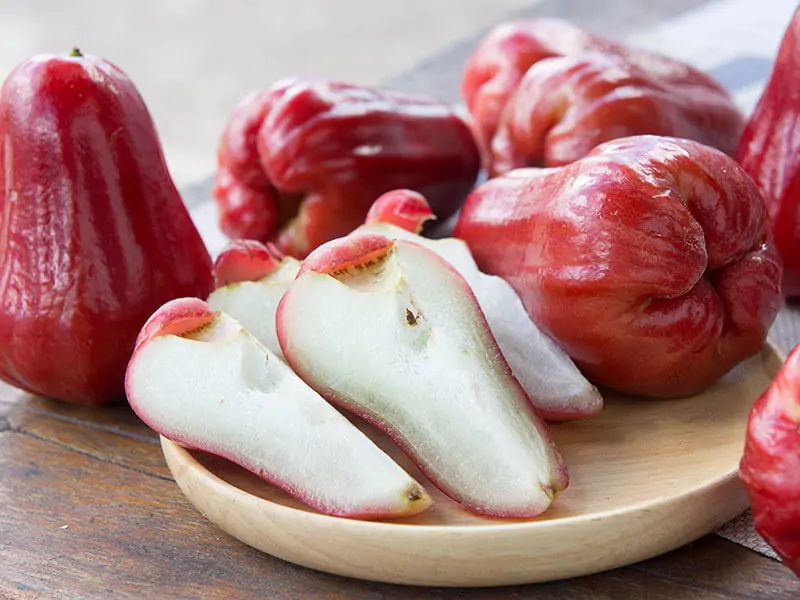 12. Xoconostle
If you have never heard of xoconostle, it's a great loss. These prickly fruits are ubiquitous in Mexico during the hot summer days and are used to make candies, drinks, or some spicy salsa for tacos. With this tasty fruit/veggie whose name start with "X", the possibilities are endless.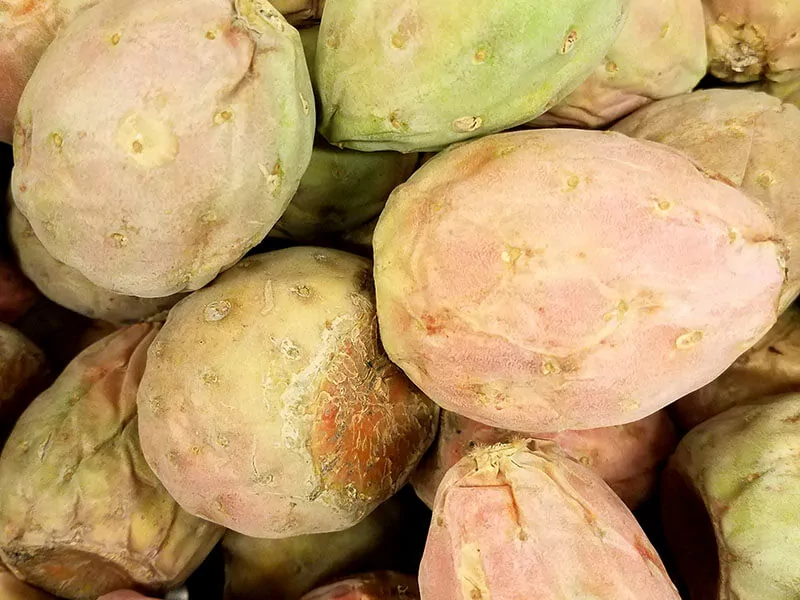 13. Salak (Snake Fruit)
With a skin resembling scales, salak can make you recoil at the thought of eating it. Yet, trust me, the Indonesia-based fruit will surprise you with a honey-like taste and juiciness. It is normally eaten fresh, but some like to use it in salads or desserts.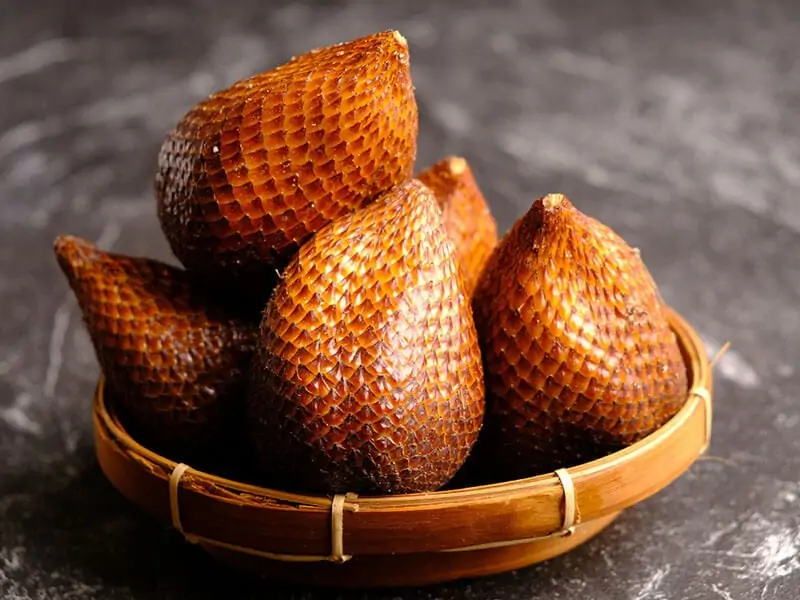 Oblong-Shaped Fruits Are The New Round-Shaped Fruits
The following fruits are identified by an oblong shape; all differ from one another concerning the texture, taste, and culinary uses. As you scroll through this section, you are likely to find your next favorite fruit. I am a hundred percent sure of that.
14. Pineapple
Summer is the time for BBQ parties, and I'm excited to enjoy juicy pineapple chunks on the grill, especially after I apply the proper ripening method for pineapple. Its vibrant sweetness and tangy hints are perfect to go with other tropical flavors or fresh herbs.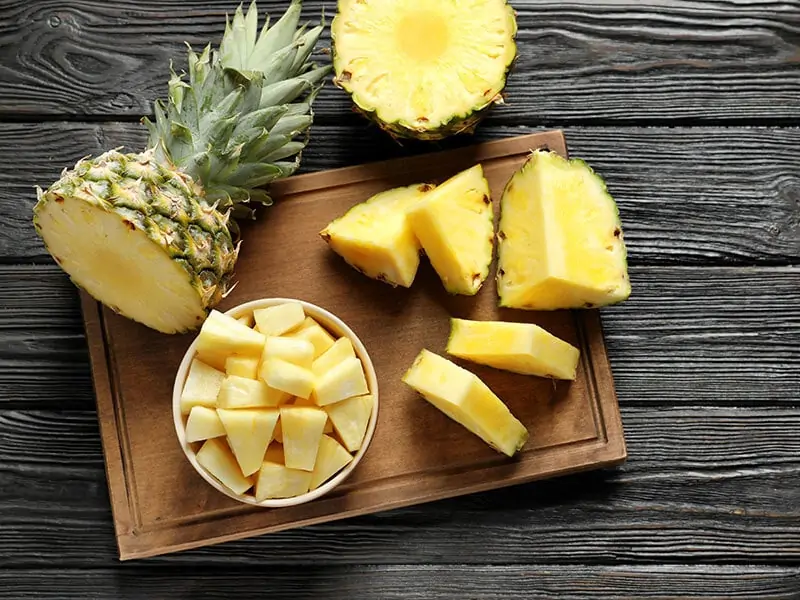 This pineapple fried rice recipe arrives just in time for summer. You can see this video to know more:
15. Dates
A date night with multiple types of dates is what you want after hours of strenuous work. These tiny fruits are now cultivated in many parts of the world, including the United States. With a perfectly sweet and creamy taste, dates are genuinely loved at first sight.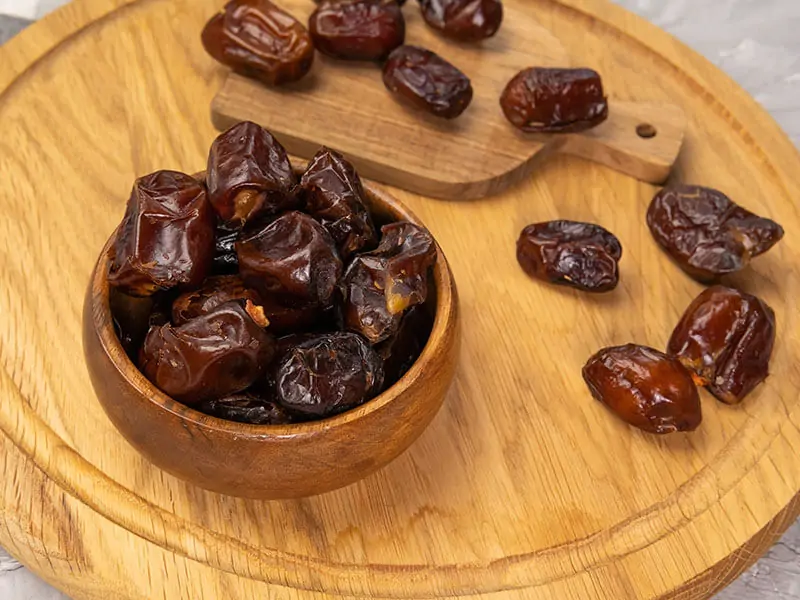 16. Durian
Sure, the smell of durian is sometimes redolent of smelly socks, but that doesn't stop this tasty D-something fruit from captivating people's hearts. Unlike its foul odor, the flesh has an ultra-creamy texture, giving your taste buds a time of their lives with a pleasant sweet taste.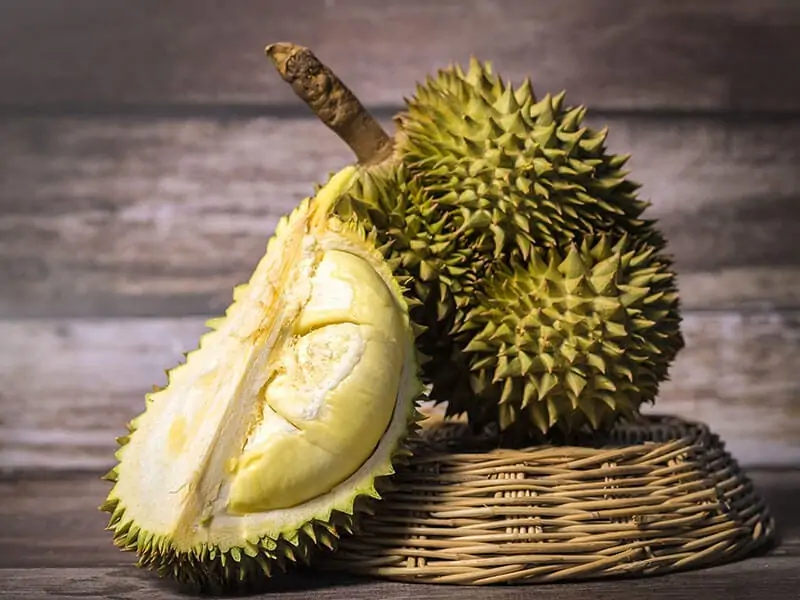 17. Horned Melon
Horned melon, or kiwano melon, is another weird-looking fruit that you should try. Besides its spiny skin, the flesh has a jelly-like texture with a delicate taste resembling zucchini. The fruit is rich in antioxidants and essential vitamins like A, B6, and C.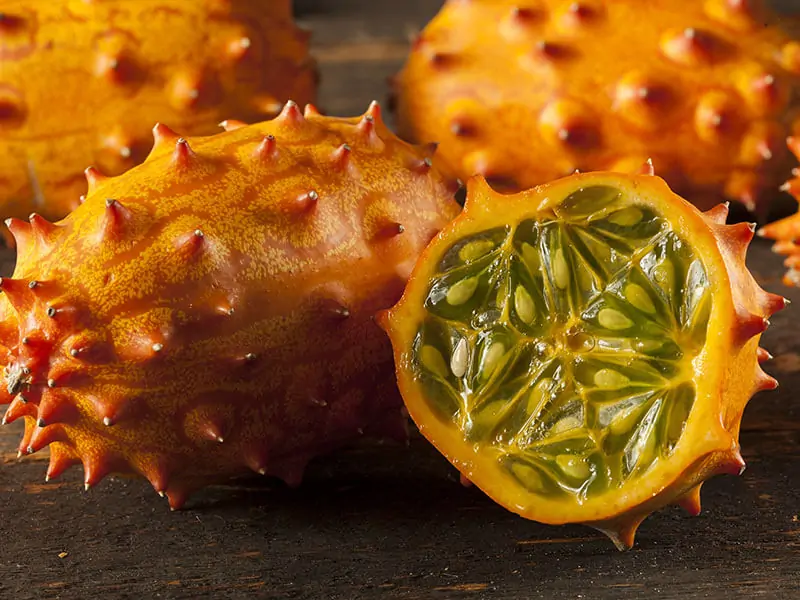 18. Jackfruit
Jackfruit is widely consumed in many Asian regions. People are so fond of this fruit that they stuff it in their sandwiches, tacos, and sprinkled on pizzas. If you want to quench your thirst, blend it with some luscious mango chunks and garnish with chia seeds.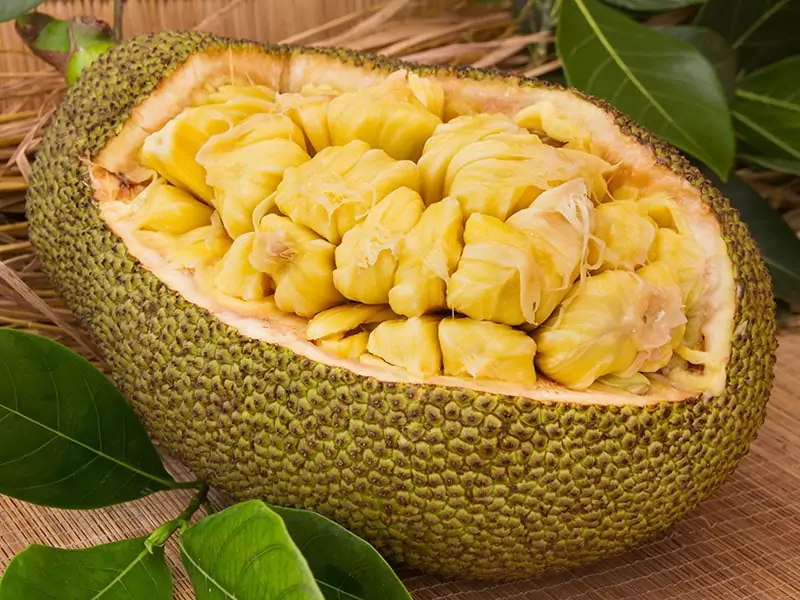 19. Kiwi
This green-fleshed fruit can bolster your immune system, aid heart health, and contains a bevy of wholesome nutrients. First cultivated in New Zealand, kiwis can now be found in many supermarkets. With the proper ways to store kiwis, you can always have some of this fruit around.
What's more, you can prepare so many mesmerizing dishes starring kiwis, from refreshing salad to decadent dessert and ice cold beverages. With only a few kiwis at your disposal, you'll get to open doors after doors of endless possibilities for irresistible recipes.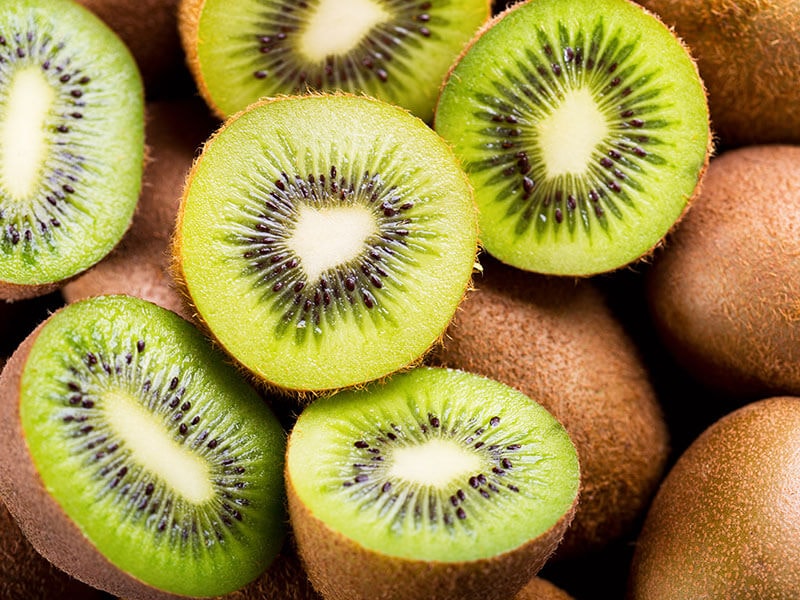 20. Tamarillo
At a glance, tamarillo looks remarkably similar to tomatoes. These ruby red T-something fruits are slightly pointier in shape and have tangy flesh reminiscent of kiwi or passion fruit. To round the taste, these fruits can be poached and accompanied by a drizzling of honey.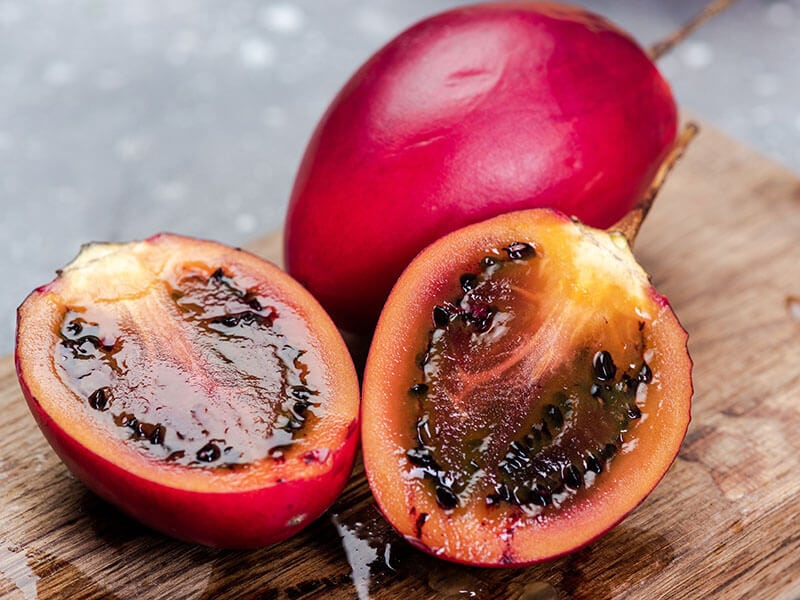 21. Mulberry
Mulberries taste somewhat similar to blackberries with a subtle woody touch. They are pretty expensive, but if you are lucky, you can come across them in the wild. Serve them over your breakfast cereal, ice cream, or salad. Really, they go with almost anything.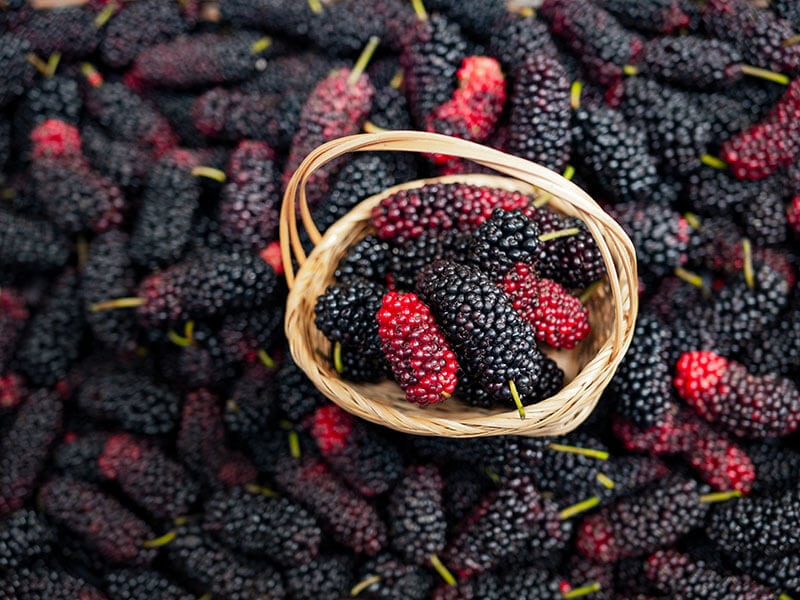 Fruits With Shapes Hard To Define But Easy On Your Tongue
Lastly, this section is full of fruits curated by their peculiar appearances. That said, don't stay away from them, as they are just as tasty as others. Let them shine in tonight's dessert, and you will swoon with delight (skip nipplefruit, as it's inedible).
22. Mango
The key to igniting a crowd-pleasing dish? Some fresh mangoes. The fruit brightens your pies, popsicles, and snack bars wonderfully with accents of sunshine, but it's time you introduced it to salsa, curries, and summertime salads. It looks like everyone's drooling.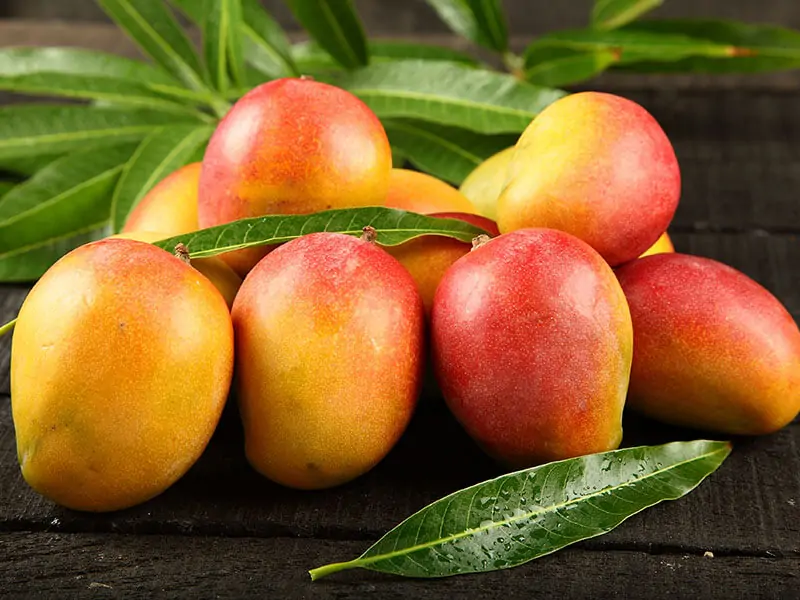 Spread this luscious mango jam on your toast and indulge. You can see this video to know more:
23. Dragon Fruit
All eyes on dragon fruit, please! This majestic-looking fruit dresses in a vibrant red rind with decorative green scales, hence the name "dragon." As you slice it open, you will be greeted with a white, sometimes hot pink flesh, scattered with hundreds of tiny seeds.
Even more interesting are the tastes of dragon fruits, which are quite diversified. As there exist many varieties of dragon fruit, you may find that two seemingly similar dragon fruits will taste completely different. How fascinating is that!
What about the peel? Can I consume the skin of dragon fruits? Actually, you can! There are many tasty dishes that utilize the unique-looking skin.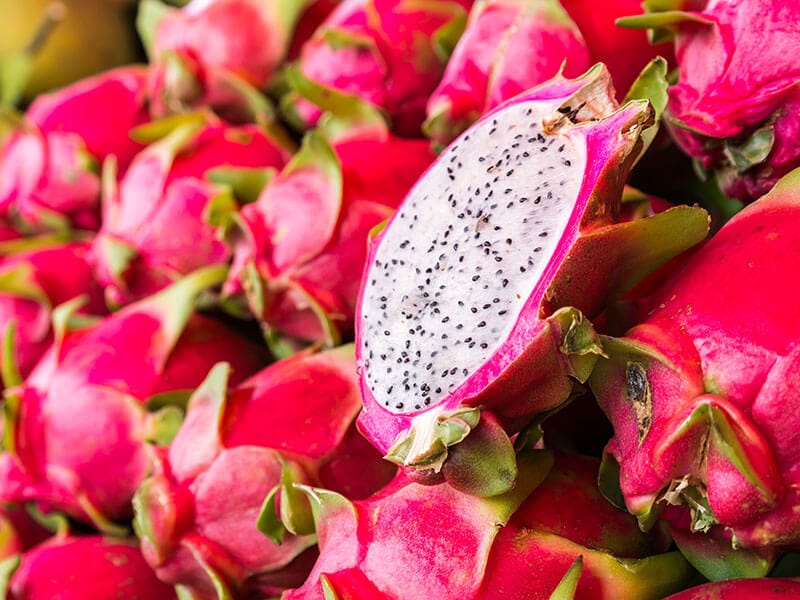 24. Guanabana
Also known as soursop, this fruit is often confused with custard apple since they share some traits in common, primarily the green leathery skin and white flesh with big black seeds. That said, guanabana is more nutritious and has a unique tropical flair.
In addition, some people also wonder if guava, guayaba, and guanabana are the same. In short, despite their somewhat similar names, guanabana has nothing to do with guava and guayaba.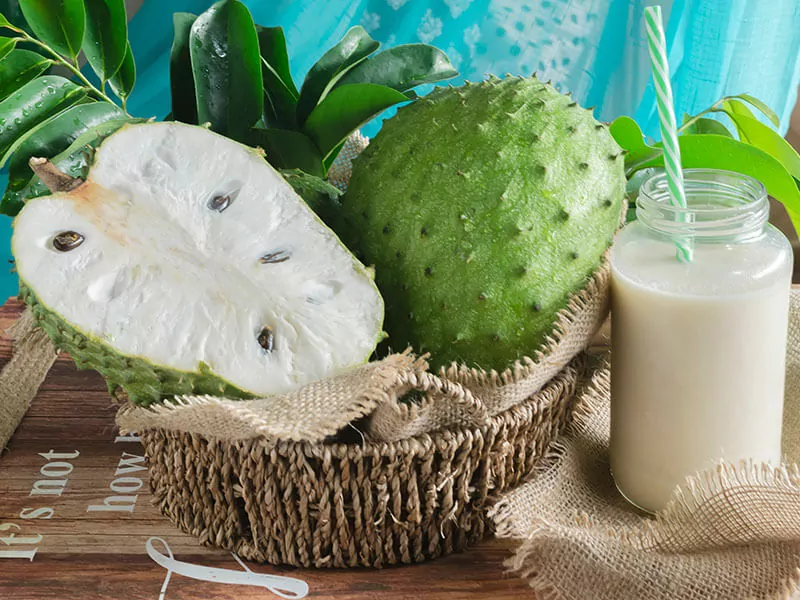 25. Lakoocha (Monkey Jack)
Lakoocha possesses an irregular shape, at times almost round, and a yellow skin tinted with pink. The flavor is loosely described as an eclectic mix between a sweet-sour taste and hints of citrus. Despite such flavors, the fruit is mainly associated with Indian cuisine.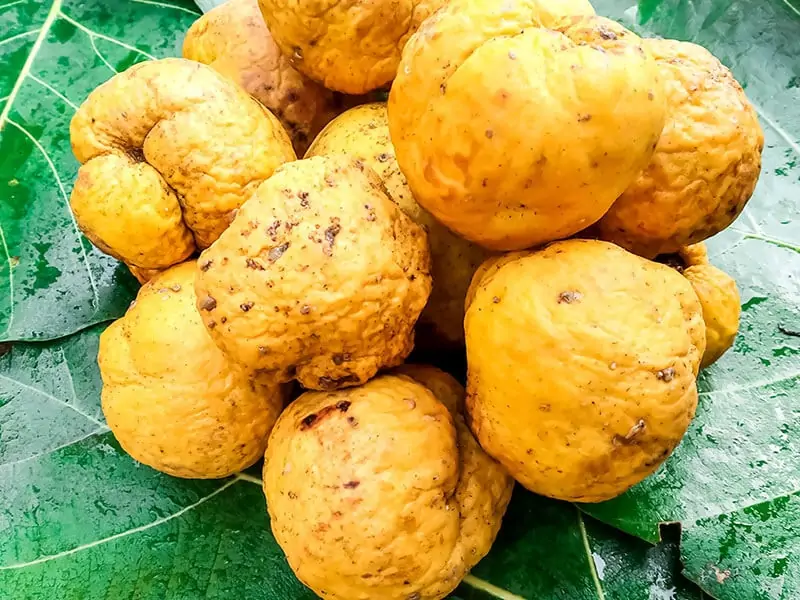 26. Nipplefruit
Nipplefruit looks intriguing enough that you want to take a bite, but change your mind since it is inedible. The plant is cultivated only for ornamental purposes, but some people also treat it as a detergent or a natural remedy for asthma and skin problems.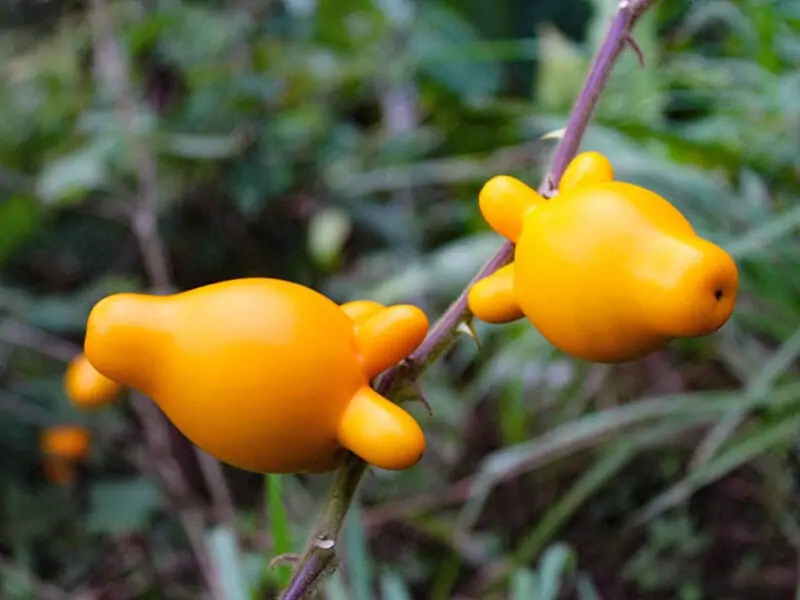 27. Quince
With an extreme variability in appearance, there are no two identical quinces. The member of the group with fruits and veggies starting with "Q" will please all your senses with a multifarious blend of apples, pears, and citrus fruits in just a bite. Thereby, it is ideal for tarts, brioches, and even stews.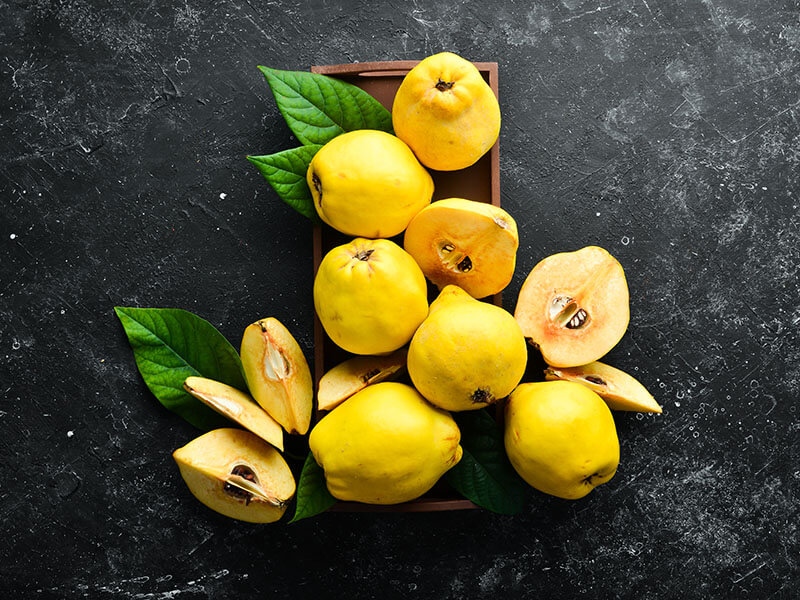 Wow your guests with quince paste, a favorite Christmas treat in Spain. You can see this video to know more:
28. Star Fruit
There's so much more about star fruit than just its cute shape. Aside from star fruit's impressive taste, it also does wonders in helping weight loss, promoting respiratory health, and preventing cancer risks. Therefore, stop by any supermarket and purchase some fresh ones right now.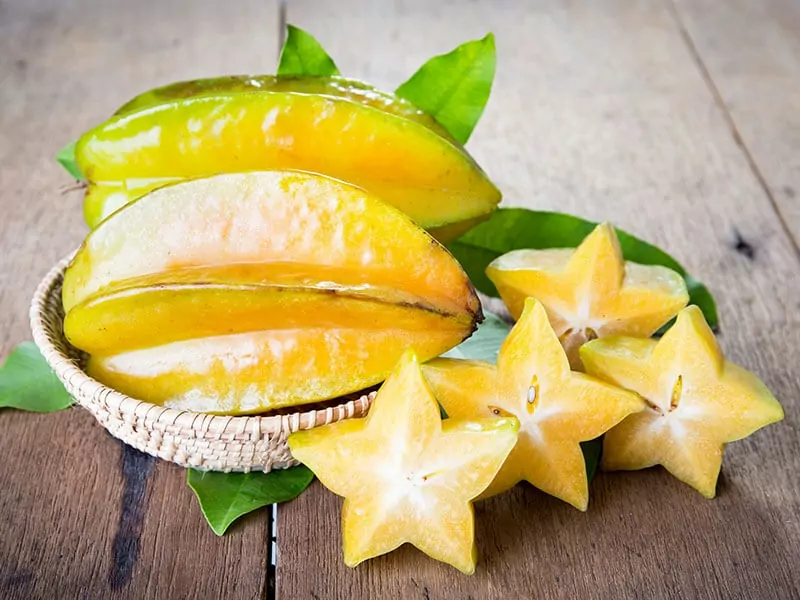 29. Ugli Fruit
Ugli fruit belongs to the citrus family, which explains its lemon-like look. In fact, this member of U-something fruit and vegetable group is a mix of three different citrus fruits: grapefruit, tangerine, and Seville orange, resulting in a complex flavor that tingles your palate.
When it comes to the culinary application of ugli fruit, I'd say that this fruit makes some of the best jams, no joke.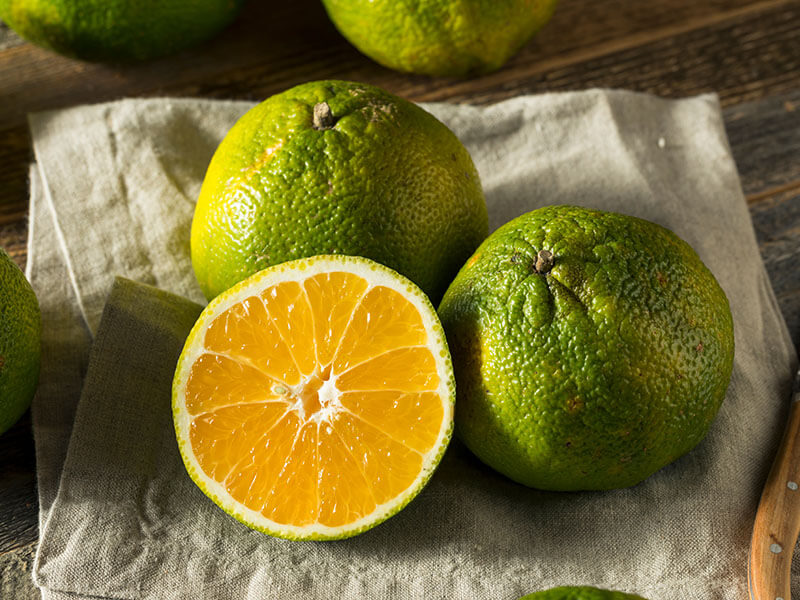 30. Youngberry
Youngberry lucks out on genes thanks to a menage-à-trois of three berry variants. The fruit was developed by a businessman named Byrnes M. Young and hit the shelves in 1926. It's exceedingly fragile and loaded with an incredible sweetness, just like its parents.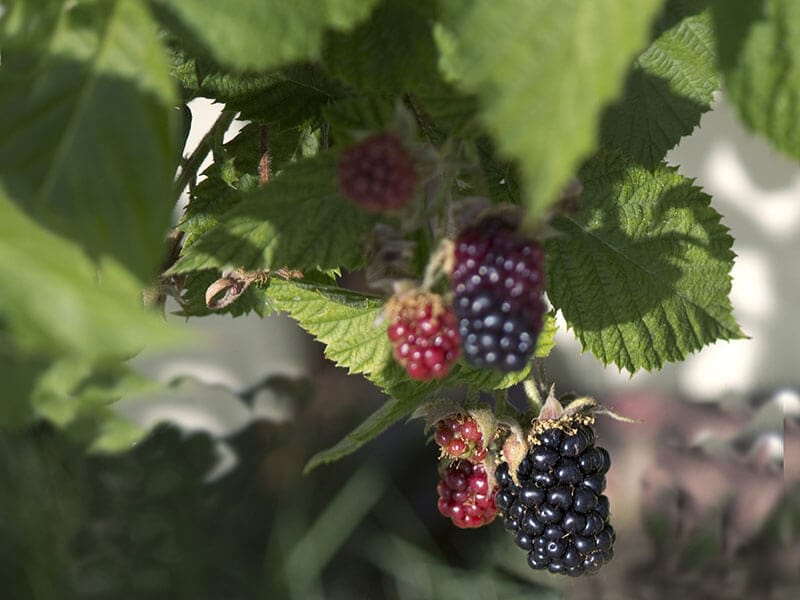 A Gift From Mother Nature
There's a whopping amount of fruits that are not round, and I'm sure that your jaws have now dropped to the floor to know that they exist. It's a blessing of Mother Nature, and humankind can't thank her enough for this immense diversity.
What fruits were you most impressed with? Let me and other readers know via the comment section. Please excuse me if I missed anything, and feel free to contribute to my post with any other fruit you know. I'll make sure your voice is heard. Thanks in advance!