How many refreshing gray fruits have you tried? While there are many appealing types of fruit, it is not easy to find a gray one for your menu. Well, now's the time to deal with that problem. Read on, and you will find many amazing options to try.
Check out my suggestions, and your daily snacks, desserts, or even the main dishes will become more nutritious and vibrant in color. I also list some engaging facts about gray fruits that will make you say "Wow!".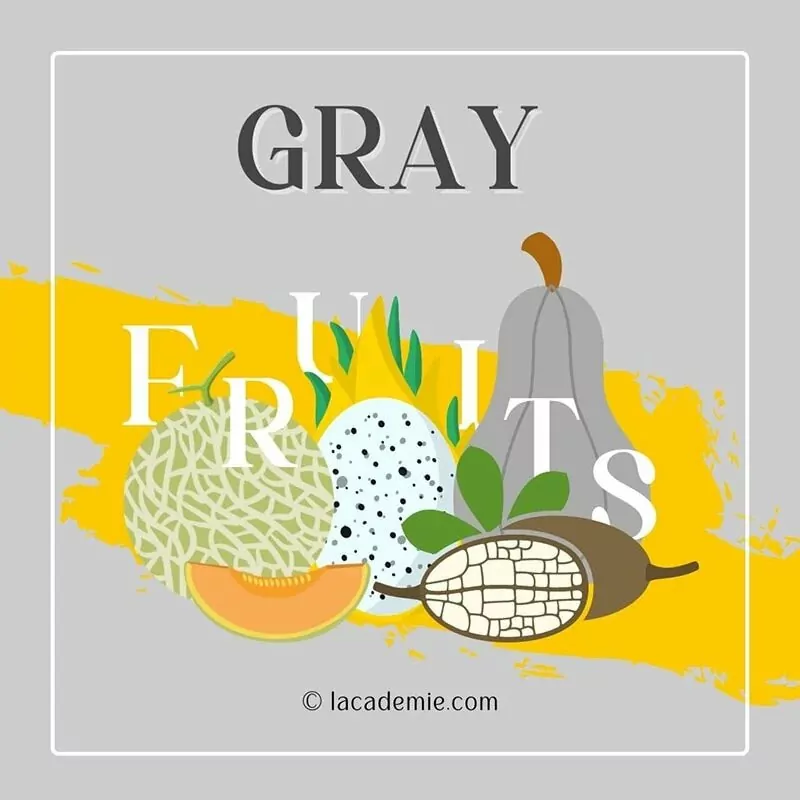 Introduction To Gray Fruits
Gray fruits come in various shades of gray, blue-gray, and silver. They range from commonly known varieties, like blueberries, to more obscure species, such as the snake fruit.
The distinctive gray coloration of these fruits can be attributed to the presence of specific pigments and compounds, including anthocyanins and tannins.
Anthocyanins are water-soluble pigments responsible for the blue, purple, and red hues in many fruits and vegetables. In gray fruits, these pigments interact with other compounds and light, resulting in the grayish appearance.
Tannins, on the other hand, are polyphenolic compounds that contribute to the astringent taste and color of some fruits, like chokeberries.
Environmental factors, such as sunlight exposure and soil conditions, can also affect the coloration of gray fruits. For instance, certain fruits may develop a more pronounced gray hue when grown in specific climates or soil types.
Additionally, the ripening process can lead to changes in the shade and intensity of the gray color.
Discover the Unique World of Gray Fruits
Gray fruits may not be the most common or vibrant in color, but they are still packed with nutrients and flavors. In this fascinating list, I will introduce you to some of the world's most unusual gray fruits. Get ready to broaden your fruit horizons and explore these lesser-known, yet equally delightful, natural treasures.
Melons
Charleston Gray Watermelon
Muskmelon
Yubari King
Other Gray Fruits
Yellow Dragon Fruit
Salted Plums
Wood Apple
Gray Hubbard Squash
Baobab Fruit
Yellow Passion Fruit
Shaax
Melons
This part is all about yummy melons with incredible and alluring taste. Let's find out more about them.
1. Charleston Gray Watermelon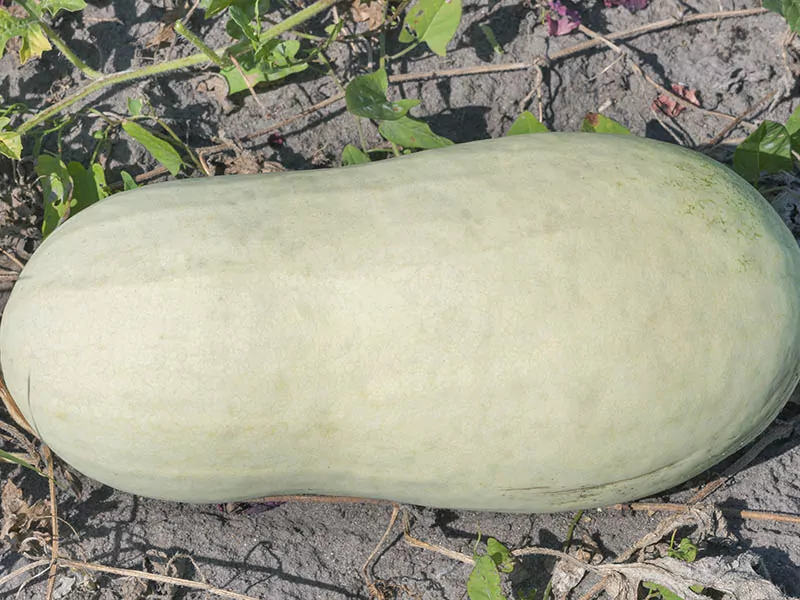 Disease-resistant Charleston Gray watermelons were developed at the USDA Southern Vegetable Breeders Lab. Back in the 1950s, they were the most popular commercial variety, and it's easy to see why.
This type of melon has a green-gray rind, an oblong shape, and a weight ranging from 20 to 40 pounds. It is best planted in early summer when the soil and temperature are warm. Make sure to space the seeds about 4 to 6 feet apart to give them room to grow.
After 80 to 100 days, you'll be rewarded with around 3 to 4 fruits per plant, each packed with vitamins A, B6, and C. Not only do these vitamins help strengthen your immune system, but they also contribute to a low calorie content.
Plus, the high amino acid levels in Charleston Grays can even help alleviate muscle soreness.(1)
Season: early summer.
Nutrients: High in vitamin A, C, and antioxidants.
How to eat: Slice the fruit into 2 halves and scoop out the flesh with a small spoon or cut them into small pieces and store for later. The melon is great for making ice cream, smoothies, salads, and the like.
Take a closer look at Charleston gray watermelon here.
2. Muskmelon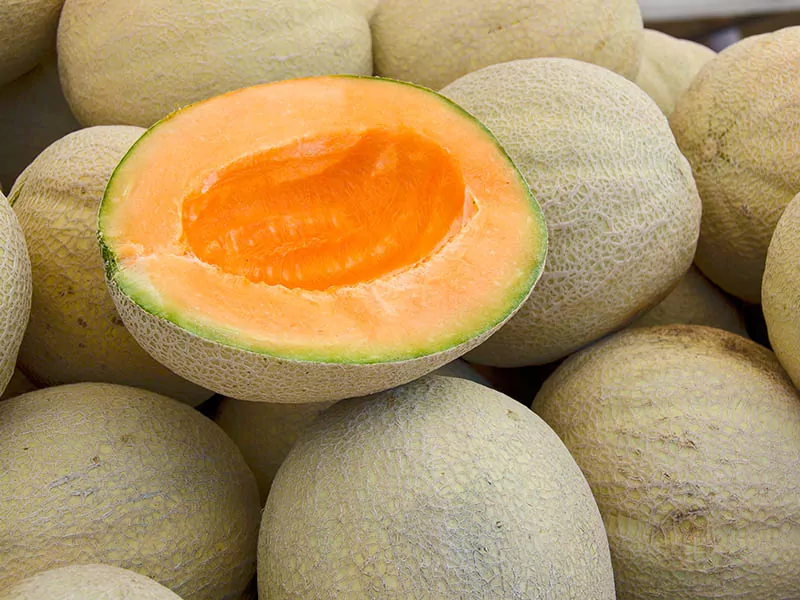 Also known as nutmeg melons, muskmelons are a species of Cucumis from the gourd family. Their rind can range from green to yellow in color. In North America, "muskmelon" often refers to sweet-fleshed melons, even if they're not technically muskmelons, like cantaloupes.
These melons historically came from Persia and are now cultivated extensively in India, Afghanistan, and Kashmir. Their juicy and musky flesh is typically eaten fresh .Muskmelons need a warm growing season, but watch out for fungal diseases in high humidity.
Every part of the muskmelon plant has good value. Their yellow unisex flowers are edible, while you can grind the skin and seeds into a paste for a facemask to combat dryness or acne.
Pregnant women can also benefit from muskmelon juice, as its high folate levels help prevent water retention caused by excess sodium.
Season: Its season lasts from late November to late February.
Nutrients: High in vitamin C, A, potassium, and folate.
How to eat: Cut the fruit into small slices and eat the flesh from the skin. Alternatively, you can dice it in half and use a spoon to take out the flesh.
3. Yubari King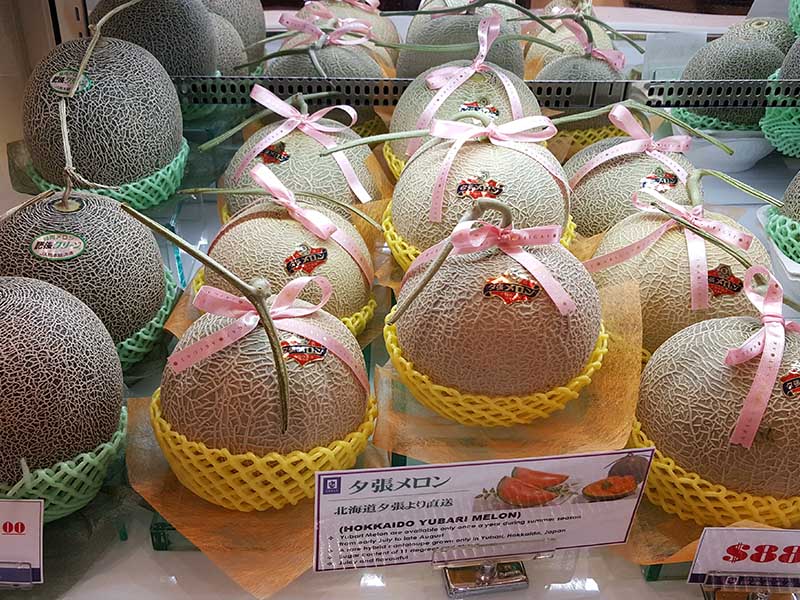 This melon, grown in the volcanic soil of Yubari, Hokkaido, is famous for being one of the most expensive melon varieties. In 2019, a pair of Yubari King melons sold for 5 million yen in an auction(2). You should expect to pay tens of thousands of dollars to possess this fruit.
Yubari King is a combination of 2 different breeds, which are Earl's Favorite with Burpee's Spicy. Due to its excellent quality and high price, it is a popular present during gift-giving occasions (such as Chugen) for Japanese people to present to their superiors.
A premier Yubari King boasts an enchanting sweetness, plus silky and succulent orange-colored flesh. It is rich in vitamins and antioxidants that can significantly boost your immune system. To buy the best one, scrutinize the rind carefully and check if the sweet fragrance is present.
Season: Its season often begins in May.
Nutrients: Rich in folic acid, vitamin A, C and fiber.
How to eat: You can make smoothies, ice cream, or sorbets with this fantastic fruit, and consuming it raw is also a good idea.
Explore the reason why the price of Yubari King is so high.
Other Gray Fruits
I bet you're curious about lesser-known gray fruits! Let me guide you through intriguing options that might just become your new favorites. Get ready to expand your fruit horizons!
4. Yellow Dragon Fruit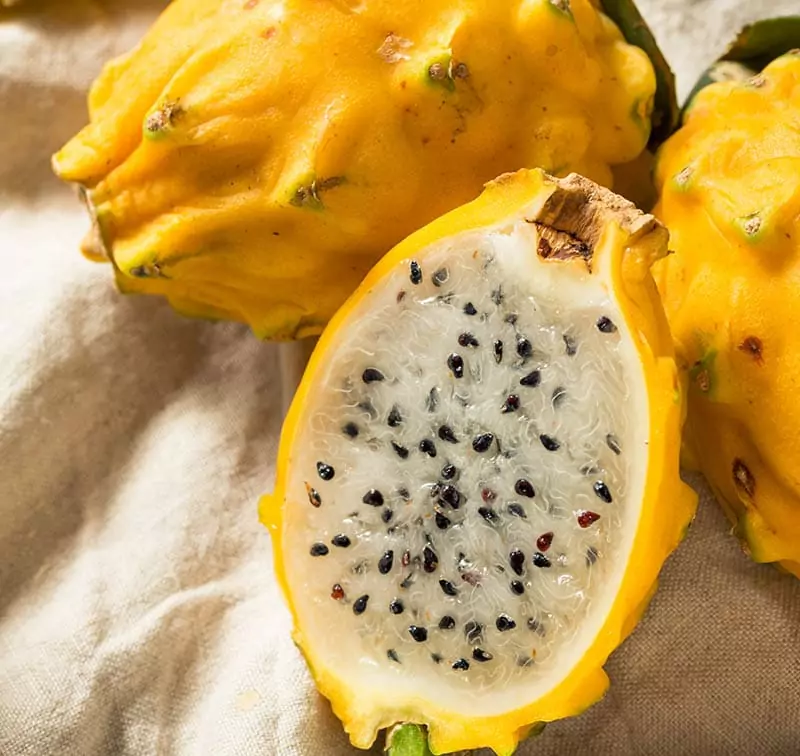 Amid various varieties of dragon fruit, I have a special affection for the yellow variety, which stands out with its soft yellow skin and delicious lightly gray flesh. Flavorwise, it is considered the sweetest dragon fruit, with hints of cactus pear or kiwi.
Yellow dragon fruits are native to northern South America and Central America and locally known as pitahaya.
They boast a distinct rind with thorns on the outside and typically measure 3 – 4 inches in length and about 2.5 inches in diameter. If you're wondering whether you can eat dragon fruit's skin, the short answer is yes, with proper preparation techniques.
These trendy fruits are high in fiber (with 5 grams of fiber in 6 ounces of fruits) and 80% water, making them excellent for digestion. They're a delightful addition to your fruit repertoire when enjoyed fresh. But take care not to store yellow dragon fruits below 8°C (46.5°F) in winter.
Season: It is available all year round, but the peak season runs from early summer to autumn.
Nutrients: Rich in iron, vitamin A, C, and niacin.
How to eat: If you do not want to eat fresh dragon fruit, you can add it to a salad or make a smoothie, fruit bowl, or ice cream with this fruit.
5. Salted Plums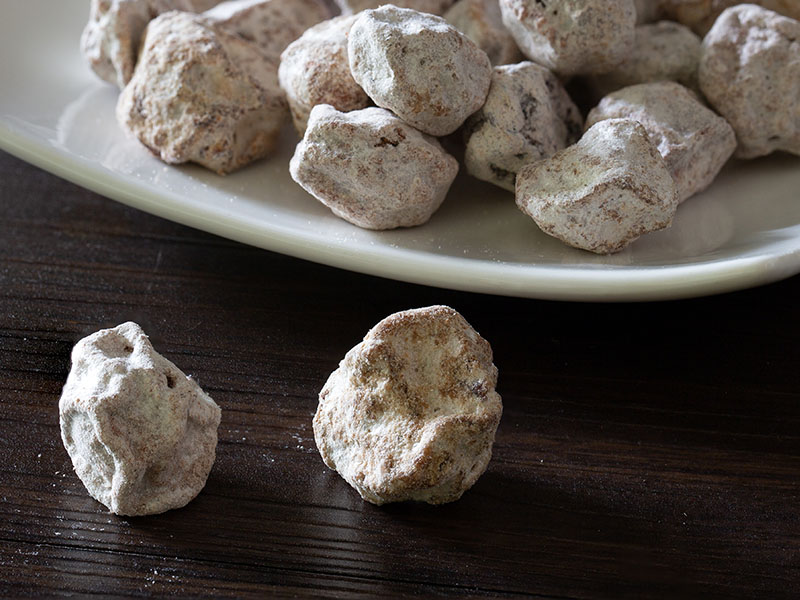 Salted plums from China are a fantastic suggestion for your delicious snack menu. Regularly enjoying them will help control blood sugar, reduce the risk of heart disease, boost overall immunity, maintain regular bowel habits, and shed extra weight, among other things.
With their oval or round shape and wrinkled appearance, they pair well with rice, can be coated in sugar, and even be used as dessert toppings. You can find them at street vendors, supermarkets, and convenience stores.
This kind of gray fruit is the perfect combination of sour and salty flavors. Many people also describe its flavor like dried fish soaked in vinegar. In Japan, there is a similar version called umeboshi, which locals make by fermenting plums with sea salt and shiso leaves.
Interestingly, a similar dish also exists halfway around the world, in Mexican cuisine. You can refresh your taste buds with saladitos, a dried and salted fruit treat.
Season: It is available all year round.
Nutrients: High in sodium, fiber, vitamin C, and potassium.
How to eat: You just need to simply eat the flesh around the seed.
6. Wood Apple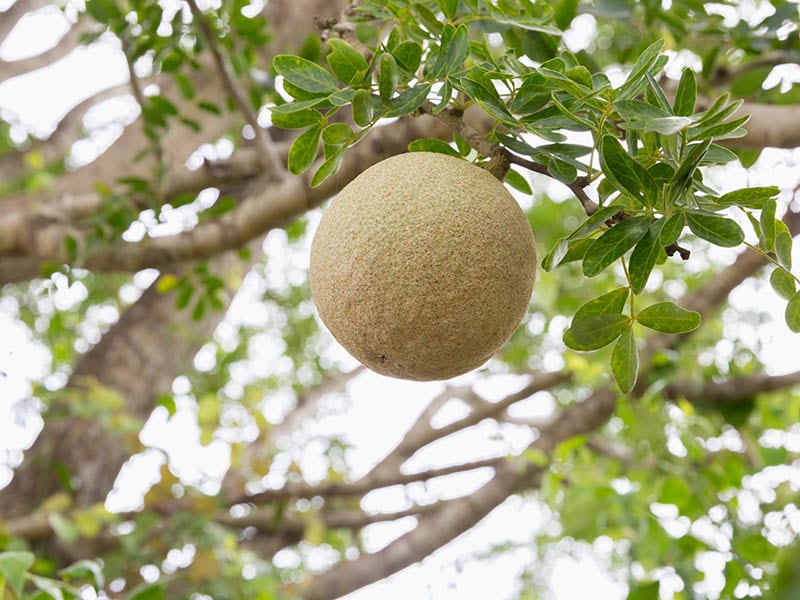 You can call it an elephant apple, wood apple, or Indian catmon. This unique fruit hails from the Indian Subcontinent and the Asia Pacific region. Nowadays, it is common in Asia and some places in Australia.
Among the large number of amazing apple varieties out there, few boast a peculiar appearance, similar to a hairy coconut, like it. This special W-something fruit has a rustic appearance with a rough brown shell, but its brown or orange flesh is very soft and smooth.
Wood apples share some traits with South Asia's Bael fruit and offer a complex taste that combines sweet, sour, strong, and musty flavors. Despite their peculiar smell resembling rotten blue cheese and overripe bananas, they are beneficial for your digestive system.
You can find these intriguing fruits available in markets during the monsoon season. Do not eat an unripe wood apple because the astringent taste will irritate your mouth. Instead, locals often turn the fruit into jams or chutneys or add it to curries, jellies, drinks, and ice cream.
Season: Its season extends from October to March.
Nutrients: High in calcium, iron, copper, vitamin C, and more.
How to eat: People often remove the skin, slice it into 2 sections, and eat the flesh with a spoon. Do not eat unripe wood apples.
Let's taste a wood apple to find out the real flavor of this unique fruit.
7. Gray Hubbard Squash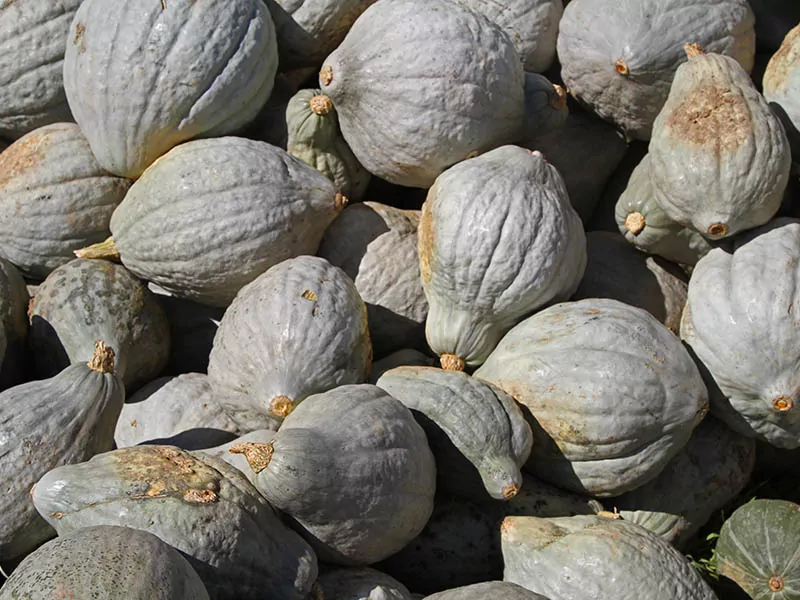 Gray Hubbard squash is a unique New England squash with a gray-blue skin, teardrop-like shape, and fine-grained flesh. Though having roots in the Caribbean islands, it derived its name from one of the first American farmers who cultivated it.
This winter squash looks like a vegetable, but it is actually counted as a fruit. Nevertheless, people use it as a veggie in many culinary recipes like pies or savory dishes. It is quite large, about a foot in width, and 15 to 20 pounds in weight.
Its rind is available in various colors, from dark green to yellow and orange, while the flesh is usually orange. The squash is in season from September to March. Its amazing flavor is the perfect blend of sweet potatoes and pumpkins, not to mention the delicate aroma.
It can be stored at around 50 °F or in the fridge for 5 to 6 months. Not only delicious, Gray Hubbard squash is also rich in potassium, promoting strong bones and a healthy immune system.
Season: Through early autumn to winter (peak season).
Nutrients: High in vitamin A, B6, C, potassium, and magnesium.
How to eat: Use it in various savory dishes. Also, you can roast its flesh with herbs and warm spices or mash it.
8. Baobab Fruit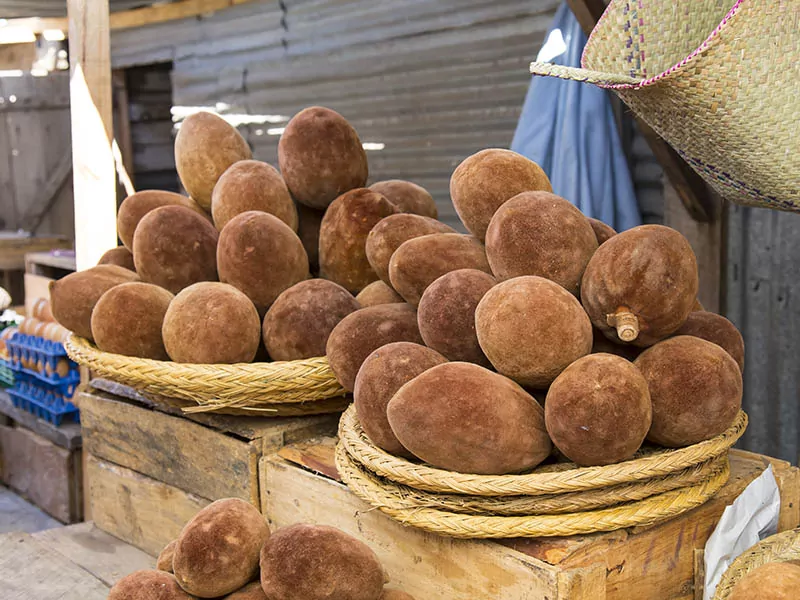 Baobab tree is one of the icons of Madagascar, Africa, and Australia. It goes by many names: upside-down tree, boab, monkey bread tree. The massive tree can live for about 300 years, earning it the nickname "the tree of life." Its fruits are another highlight to enjoy.
Protected by thick gray shells, they naturally dry on the branch within six months. During that time, their exterior changes from green to brown, while the shell becomes smoother. Their size can vary significantly, but the common size is about 10 inches.
Harvested between December and May, these fruits have a rich, acidic taste in their kidney-shaped seeds and a subtly sweet and tangy flavor in their flesh.
Many people describe them as a tangy sherbet. High in vitamin C, fiber, magnesium, and potassium(3), baobab fruits are offered at local markets and roadside vendors. Just remember to eat the flesh and seeds separately!
Season: Its peak season is in February.
Nutrients: Rich in vitamin C, thiamine, calcium, and vitamin B6.
How to eat: The typical way to eat this fruit is to eat it raw or add it to tea, juice, and smoothies.
Learn how to consume amazing baobab fruit properly right now.
9. Yellow Passion Fruit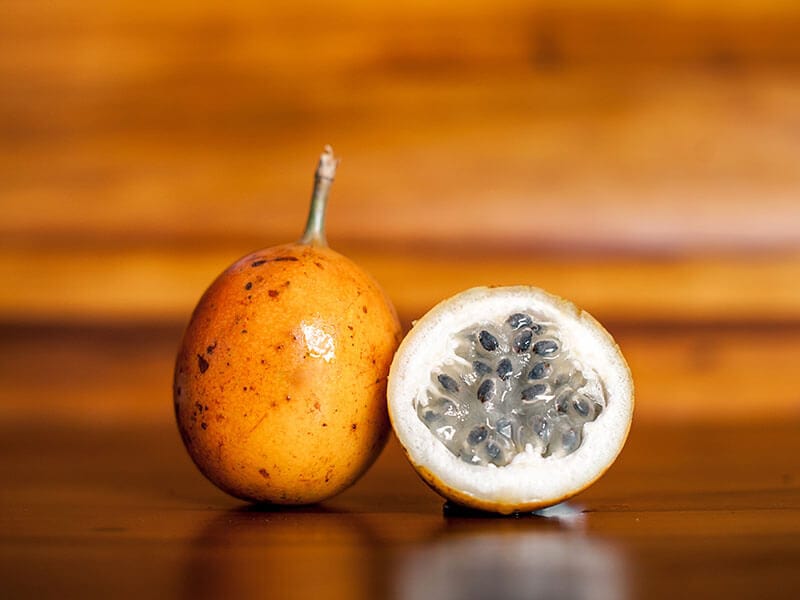 Originating from Brazil, yellow passion fruits are now grown in tropical regions worldwide and can be found from late winter to summer. They have thin skin and a round, egg-like shape. Their soft, creamy, inner gray flesh is both tart and sweet with a slight floral note.
They're perfect for fruit salads, cocktails and as toppings on yogurt and ice cream. Don't forget to try them in juices and beverages, too! The black and gray seeds add a delightful crunch to everything they mix with.
Season: from April to November.
Nutrients: vitamin B3, vitamin B6, vitamin C, beta carotene (which turns into vitamin A), and plant compounds (such as polyphenols and carotenoids).
How to eat: Scooping the watery pulp straight out of the shell is a wonderful idea. But if you want to reduce the tartness, try incorporating it into juices, smoothies, and ice cream.
10. Shaax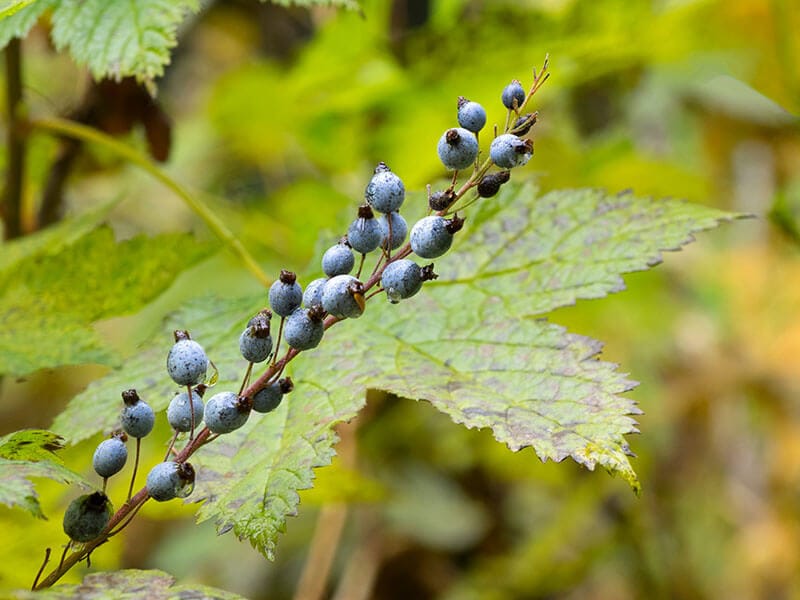 Stink currants go by many names, such as gray, blue, or stinking black currants. They have those names because of the skunky smell of their crushed leaves. But don't let that deter you from trying these unique berries! They boast a grayish coating and a refreshing tart taste that is hard to forget.
The berries ripen from mid-August to mid-September and thrive in wet bluff areas, stream edges, old landslides, and hillsides. The Huna Tlingit (local people who live in the Southeast Alaska archipelago) blend them with other seasonal berries to adjust the flavor.
You can transform shaax currants into tasty jams, jellies, or syrups. Plus, they can be frozen or dried, with frozen ones lasting up to two years.
Season: around August
Nutrients: Rich in vitamins and minerals, especially vitamin C and potassium.
How to eat: It may not be the best idea to consume stink currants. Instead, you should process them into sauces, syrups, jams, and similar condiments.
Incorporating Gray Fruits Into Your Diet
Ready to add a splash of excitement to your fruit bowl? Gray fruits, packed with unique flavors and surprising health benefits, can offer that and more!
Tips For Selecting And Storing Gray Fruits
I've got the insider scoop on selecting and storing gray fruits to help you enjoy their unique flavors for longer. With it, you'll be a pro at keeping these rare treats at their best!
Choose fruits that are firm and free from blemishes or mold.
Store gray fruits in a cool, dark place or in the refrigerator, depending on the specific fruit's storage requirements.
Consume fruits within a few days of purchase to ensure optimal freshness and nutritional value.
Simple Recipes With Gray Fruits
I'm excited to share some simple yet scrumptious gray fruit recipes that will surely make your taste buds dance with delight! You'll be whipping up delectable treats to enliven your everyday meals soon!
Salads: Add chopped gray fruits to mixed green salads.
Smoothies: Blend gray fruits with yogurt, milk, or juice for a nutritious and delicious smoothie.
Desserts: Incorporate gray fruits into fruit-based desserts like crumbles, pies, or sorbets.
Main dishes: Cook gray fruits in savory dishes, such as stir-fries, stews, or as a side dish.
Creative Ways To Enjoy Gray Fruits
You'll be amazed at the endless possibilities for elevating your dishes and surprising your friends and family with your fruit-inspired creativity!
Jams and preserves: Make jams or preserves using gray fruits to enjoy their flavors year-round.
Dried fruit snacks: Dehydrate gray fruits to create a healthy, portable snack option.
Fruit-infused beverages: Add gray fruit slices or purees to water, tea, or cocktails for a refreshing, fruity twist.
FAQs
Discover more about the captivating world of gray fruits in this section, where I address common queries and concerns related to these unique and intriguing fruits.
Gray fruits not only bring attractive flavors but also have many positive effects on health. From now on, you have new options to make your snacks or desserts more exciting. Some of my recommendations are a little challenging to find, but their goodness is totally worth the trouble!
Your comments and feedback are valuable to me, so do not forget to let me know by leaving a comment below. Should you find this post helpful, don't forget to share it with your friends. Thanks a lot!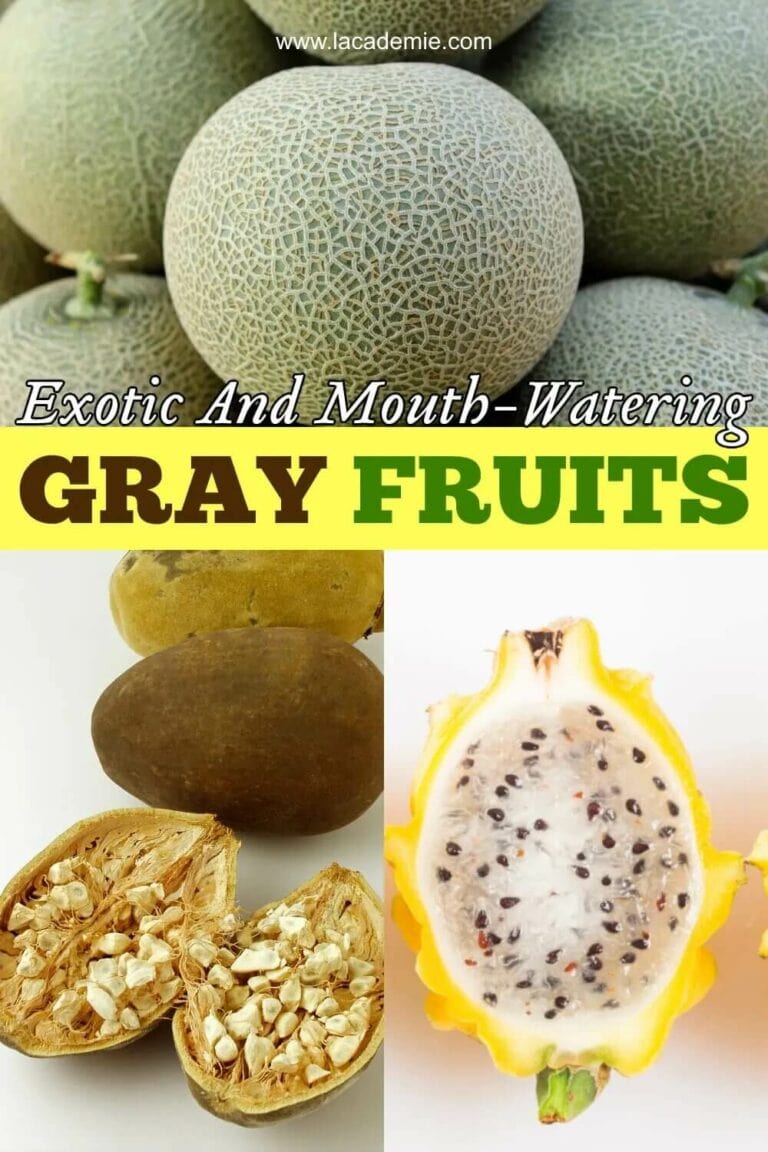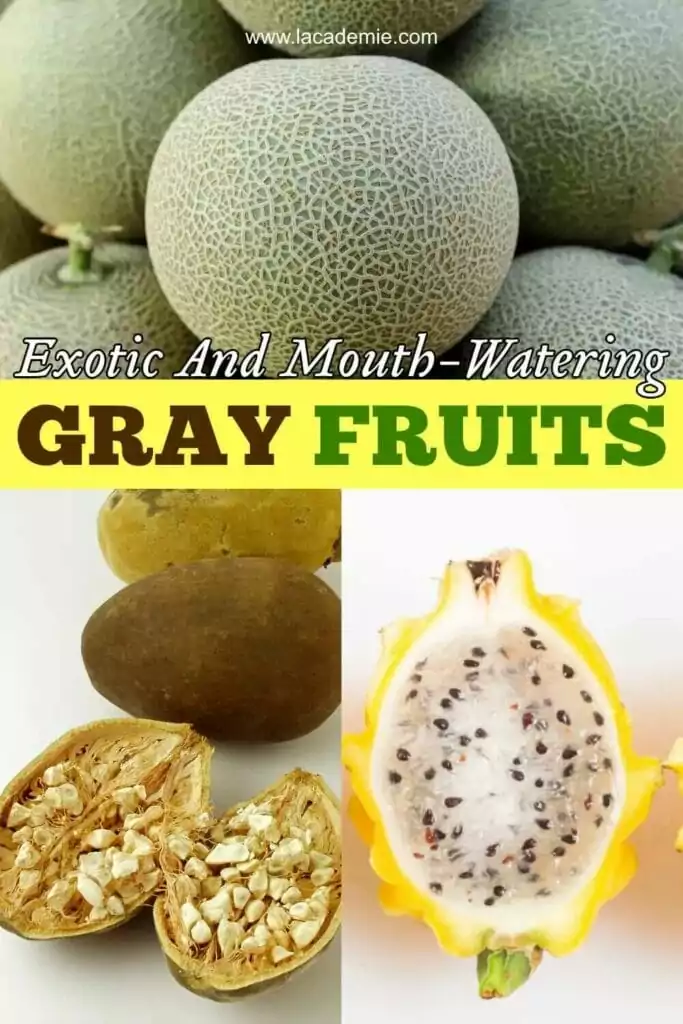 References:
K;, N.K.S.P.M. (no date) Effects of amino acid supplementation on muscle soreness and damage, International journal of sport nutrition and exercise metabolism. U.S. National Library of Medicine. Available at: https://pubmed.ncbi.nlm.nih.gov/17342883.
Yubari King (2022) Wikipedia. Wikimedia Foundation. Available at: https://en.wikipedia.org/wiki/Yubari_King.
https://www.canr.msu.edu/news/baobab_a_super_fruit.