With the best arborio rice substitutes, you'll find preparing authentic-tasting risotto or rice puddings effortless. This will come in handy when you can't find this delicious and creamy Italian rice variety anywhere.
Another reason that might make you want to find arborio rice substitutes is that this Italian rice can be rather expensive. This means that arborio rice might not always be the best choice to prepare your favorite dish, despite its outstanding flavors and texture.
Admittedly, it might be hard to truly replicate arborio rice's mouth-watering taste. However, as long as you know what to look for, you'll always be able to find fantastic alternatives to this delicious rice.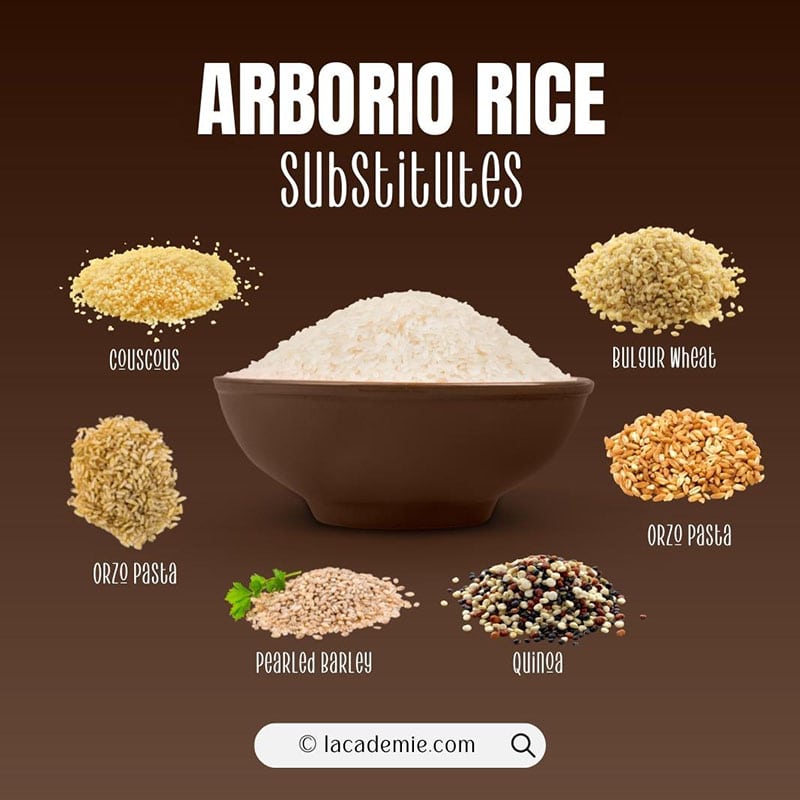 Top 15 Substitutes For Arborio Rice
Let's have a quick look at the top 15 best arborio rice substitutes. Due to their similar flavors or texture, these alternatives can all replace arborio rice in various recipes, including your favorite ones.
Rice Substitutes
Baldo Rice
Basmati Rice
Brown Rice
Calrose Rice (Sushi Rice)
Carnaroli Rice
Glutinous Rice
Jasmine Rice
Red cargo Rice
Vialone nano Rice
Wheat, Pasta, And Others
Bulgur Wheat
Couscous
Farro Wheat
Orzo Pasta
Pearled Barley
Quinoa
A Comparison Chart For Arborio Rice Substitutes
If you're curious about what the best arborio rice substitutes are, you need to look at the following chart. With this, you'll be able to find the alternative that works best for your recipe and your personal preferences.
| Best Arborio Rice Substitutes | Substitute Type | Soaking Required | Estimated Cooking Time |
| --- | --- | --- | --- |
| Baldo Rice | Short-grain rice | Yes | 10 minutes |
| Basmati Rice | Long-grain rice | Recommended | 10-15 minutes if soaked before (20-22 minutes if not soaked before) |
| Brown Rice | Whole-grain rice | Yes | 40 minutes |
| Calrose Rice (Sushi Rice) | Medium-grain rice | Yes | 15 minutes |
| Carnaroli Rice | Medium-grain rice | Yes | 15 minutes |
| Glutinous Rice | Rice (Available in both short and long variety) | Yes | 30 minutes |
| Jasmine Rice | Long-grain rice | No | 12 minutes |
| Red Cargo Rice | Long-grain rice | Yes | 45 minutes |
| Vialone Nano Rice | Medium-grain rice | No | 12 minutes |
| Bulgur Wheat | Wheat | Recommended (Can skip this step for a more chewy texture) | 20 minutes |
| Couscous | Pasta | No | 5 minutes |
| Farro Wheat | Wheat | No | 15 minutes |
| Orzo Pasta | Pasta | No | 20 minutes |
| Pearled Barley | Grain | No (Can be soaked if you want to cut down cooking time) | 30 minutes |
| Quinoa | Pseudocereal | No | 25 minutes |
A Brief Overview About Arborio Rice
Categorized as short-grain rice, arborio rice is a small, round, oval-shaped grain with high starch content. Thanks to its relatively high-starch content, the rice will become incredibly chewy and creamy once cooked, making it the prime choice for making risotto or rice pudding.
One thing about arborio rice is that it's not recommended to rinse the rice before you cook it. This is because rinsing will remove most of its starch content, resulting in a noticeably less creamy taste and texture.
Arborio rice originated from Arborio – a small town in Italy. Due to its alluring taste and texture, the rice quickly became popular. Nowadays, arborio rice can be found in various parts of the United States.
The Best Rice Substitutes For Arborio Rice For Your Favorite Dish
When choosing the best arborio rice substitutes, there are many things that you'll need to take into consideration. However, with the suggestions below, you won't need to think twice to decide what to use as an alternative to arborio rice.
1. Baldo Rice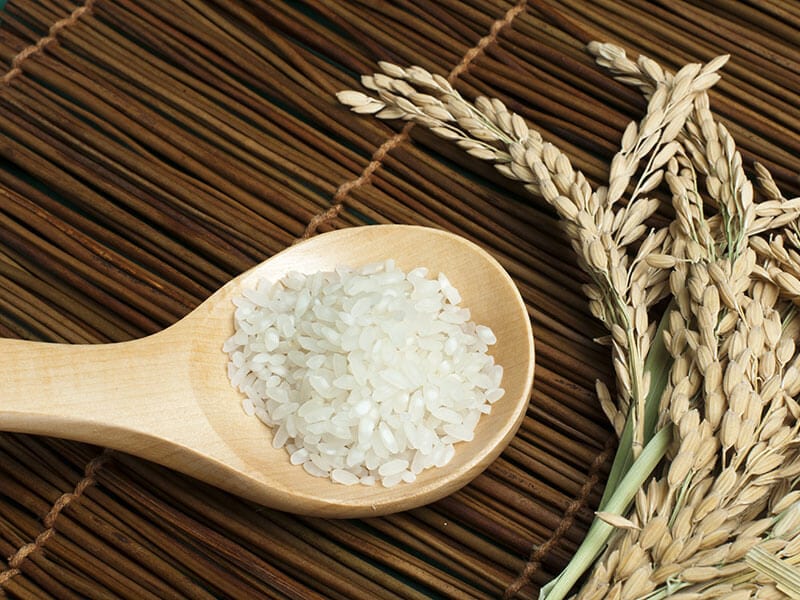 Baldo rice is a cross between arborio and Stripe rice. Like arborio, Baldo rice is a short-grain, high-starch rice that can absorb water pretty well without becoming soggy or mushy. This allows Baldo rice to become immensely creamy once it's cooked.
When preparing Baldo rice to make creamy dishes, you shouldn't rinse it as this will cause the rice to lose its starch. Baldo rice will lose its chewy and creamy nature without the high starch content, resulting in a light and fluffier dish.
Due to the striking similarities between Baldo and arborio rice, you can use Baldo rice as an alternative to make risotto, rice puddings, or other creamy dishes that call for arborio rice.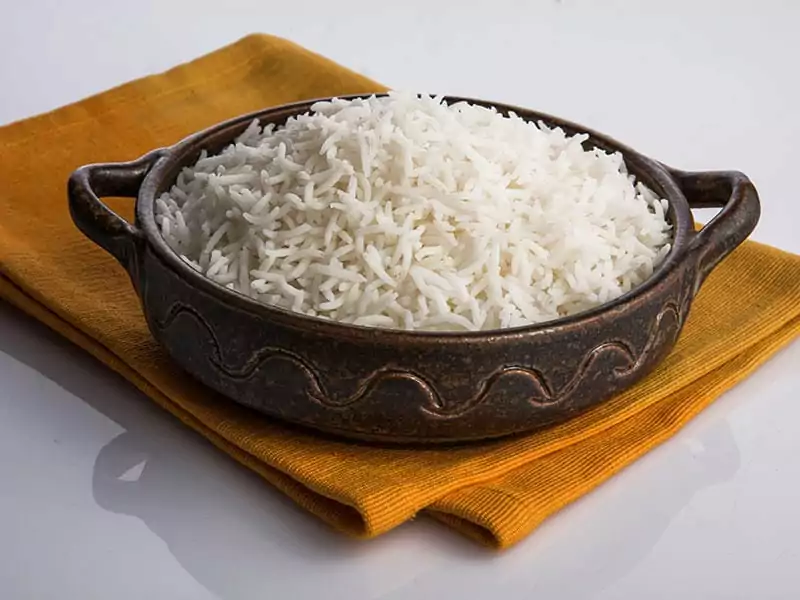 Basmati rice is an Asian long-grain rice variety famous for its exquisite and distinctive fragrance. Usually found in Indian cuisine, basmati rice has a subtle nutty flavor that lends the dish a more complex taste.
Basmati rice requires careful rinsing before cooking, as this will prevent the rice from becoming gummy or gluey. You can also soak the grain for roughly 30 minutes to reduce the required cooking time and make the rice more tender.
Because basmati rice is pretty affordable and easy to find, it's perhaps one of the most viable alternatives to arborio rice. While it doesn't taste precisely like arborio rice, this substitute can gain a similar texture if properly cooked, and it can also give your risotto an irresistible aroma.
It will be impossible for you to mess up cooking basmati rice if you have these "secrets." Watch this video: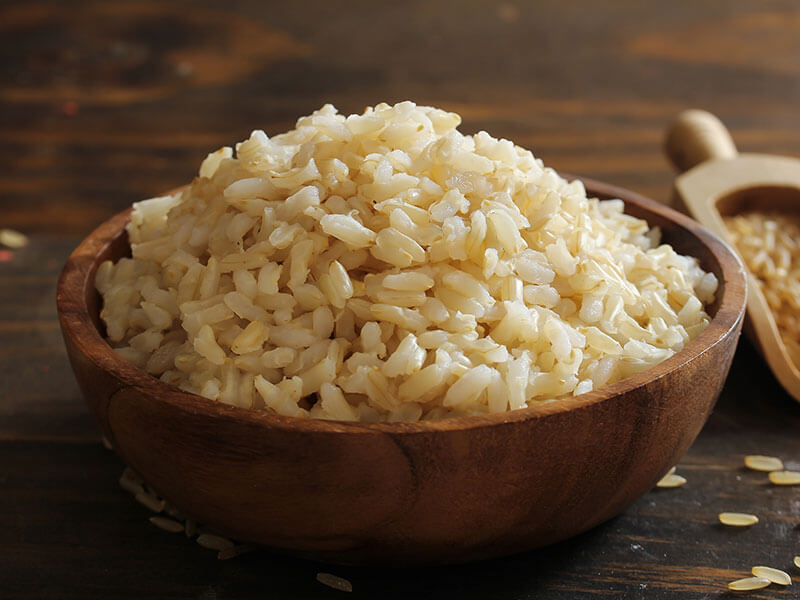 Brown rice is whole-grain rice, meaning that it consists of three main parts: the bran, the germ, as well as the endosperm. This makes brown rice very chewy – a characteristic trait that is quite similar to arborio.
In terms of taste, brown rice has a distinctly earthy and nutty flavor that is impossible to miss. Although its flavor is not overwhelming or unpleasant, brown rice does have a signature taste that gives its dishes a unique and alluring bite.
You might be asking, "does brown rice have gluten in it?" but don't worry. Like many other rice varieties, this yummy rice is gluten-free.
Despite its fantastic taste and a similar texture to arborio rice, some people might feel hesitant to opt for brown rice due to its rather long cooking time. Brown rice can also be rather hard to get right. However, with the right instruction, you'll find preparing brown rice with a rice cooker a breeze.
Another secret to the most delectable dish made from brown rice lies in the rice's quality itself. Low-quality ones might make the complex cooking procedure even more complicated. So, be sure to choose brown rice of the highest quality from premium brands only.
If this is your first time cooking brown rice, you will need some instructions to ensure that you don't accidentally undercook it.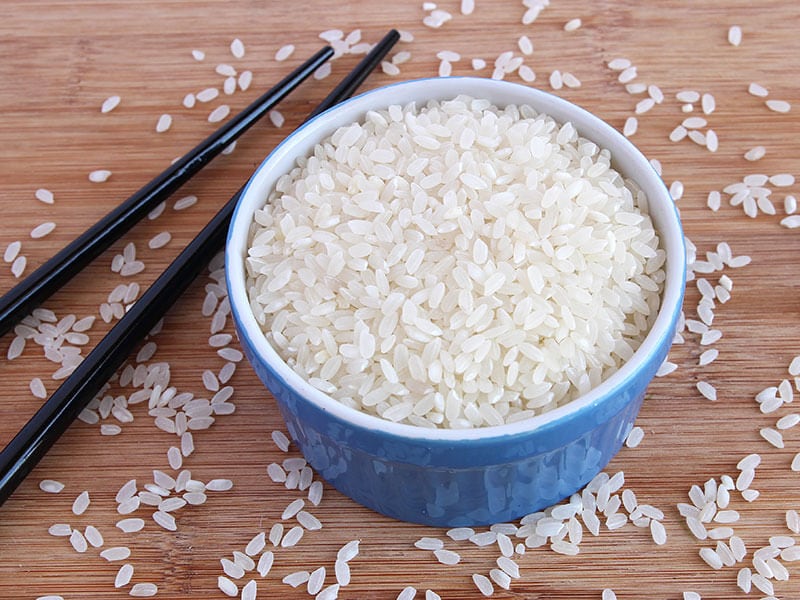 Calrose rice is medium-grain rice that is famous for its remarkable capacity to hold flavors. And thanks to its soft and sticky texture, this rice is usually used to prepare sushi—a staple Japanese dish that can be found worldwide.
Although the most common use for Calrose rice is preparing sushi, this tasty and chewy grain can also be used as an alternative for arborio rice. Because the rice can absorb moisture and hold its shape after cooking, you'll notice that it can gain a similar texture to arborio rice.
As there are quite a few varieties of rice for sushi, it might get a bit confusing for you. Personally, I always grab the most premium sushi rice from the top brands only. This will ensure that my pantry never lacks high-quality rice for delectable dishes.
When mixed with various herbs and spices, Calrose rice can make fantastic risotto. You can also use this to whip up fulfilling salad, soups, and stews.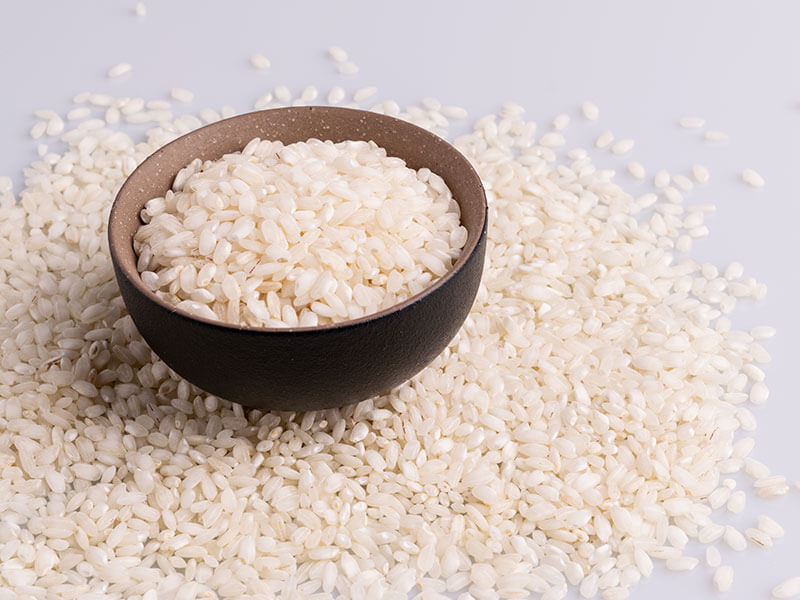 With its rich, creamy, and chewy qualities, carnaroli rice makes one of the best substitutes for arborio rice. Crowned as "the king of rice," this Italian medium-grain has a much higher starch content compared to arborio, making it even creamier and chewier.
The most popular culinary use for carnaroli rice is preparing risotto. Once you make risotto with carnaroli rice, you might never go back to arborio—the unbelievably creamy texture is more than enough to sway even the pickiest eater. With some side dishes for risotto, you'll have a meal to remember.
Thanks to its mild flavor, carnaroli can absorb and hold flavors from other ingredients incredibly well. This makes preparing various dishes with carnaroli rice very easy, as you don't have to worry that the rice's flavors will overpower other ingredients.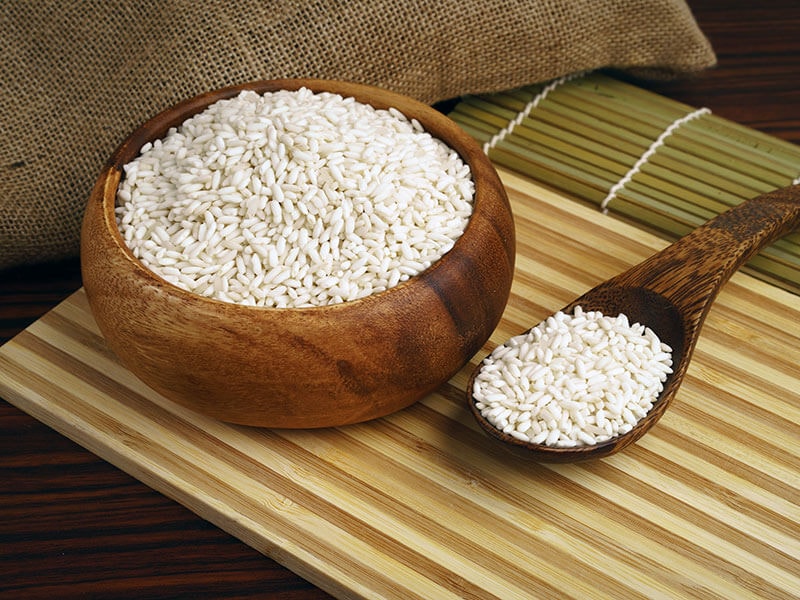 Glutinous rice, also known as sticky rice, gains its name from the fact that it's perhaps the chewiest and stickiest rice now available. Commonly found in Asian cuisines, glutinous rice can be used to make chewy dishes such as Japanese sweet rice balls or Vietnamese sticky rice.
People also utilize this kind of rice to make glutinous rice flour. Although they share somewhat similar names, rice flour and glutinous rice flour have many different characteristics. As a result, you shouldn't use them interchangeably.
Although glutinous rice is undeniably chewy and tasty, its long preparation process might put some people off. You'll have to soak the rice for at least 4 hours before cooking, and you cannot boil the rice. Instead, you'll have to steam the rice to achieve the best results.
As you can probably guess, glutinous rice's amazing consistency makes it a prime candidate for preparing risotto, especially if you don't have arborio rice around. However, be prepared, as glutinous rice can be a lot stickier than your standard arborio rice.
Did you know that there are up to 7 different ways you can cook glutinous rice?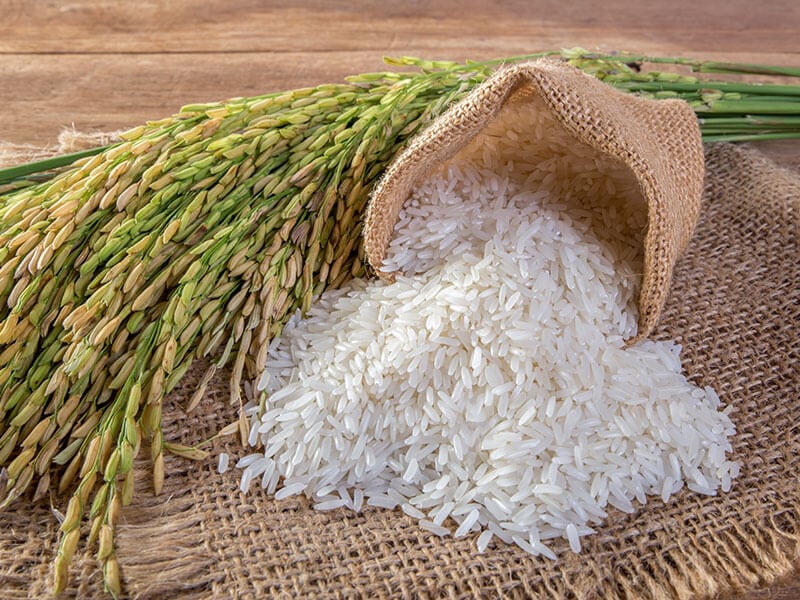 If you're looking for an arborio rice alternative with a pleasant fragrance, you'll probably love jasmine rice, which has a nice aroma that somewhat resembles popcorn.
Although jasmine rice isn't very sticky or chewy, its enticing flavors and alluring aroma is enough to make your tastebuds sing with joy. It can also give your dish a natural sweetness for a more complex flavor profile.
This rice variety is also very easy to cook, especially if you know how to cook jasmine rice with a rice cooker. There's no need to rinse or soak the rice beforehand, and it usually takes less than 30 minutes to prepare the rice. This makes jasmine rice ideal for people who aren't confident in their cooking skills.
By now, you're probably realizing that jasmine and basmati rice are quite similar in terms of taste and texture. So between the two, which one will make the best arborio rice substitute? To answer this, you'll need to take into account the differences between jasmine and basmati rice.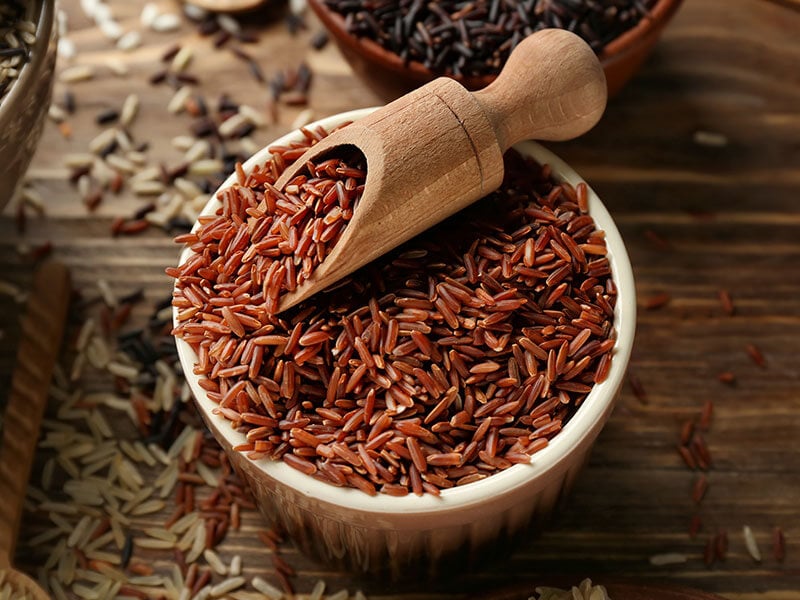 Anybody who wants their food to have a captivating and bewitching look shouldn't miss out on red cargo rice, which boasts a beautiful color that you can't help but love. Like brown rice, red cargo rice is unpolished and, therefore, requires longer to cook.
In addition to its long cooking time, red cargo rice does require to be soaked for at least 30 minutes before being cooked. Once the rice is done, it'll have a chewy texture. Although not as chewy as brown rice, red cargo rice still has a thicker consistency when compared to white rice.
As far as taste is concerned, red cargo rice offers a sweet and nutty flavor. This makes the rice a top-notch choice for making desserts such as rice puddings. With red cargo rice, love at first bite will no longer seem like a far-fetched story.
9. Vialone Nano Rice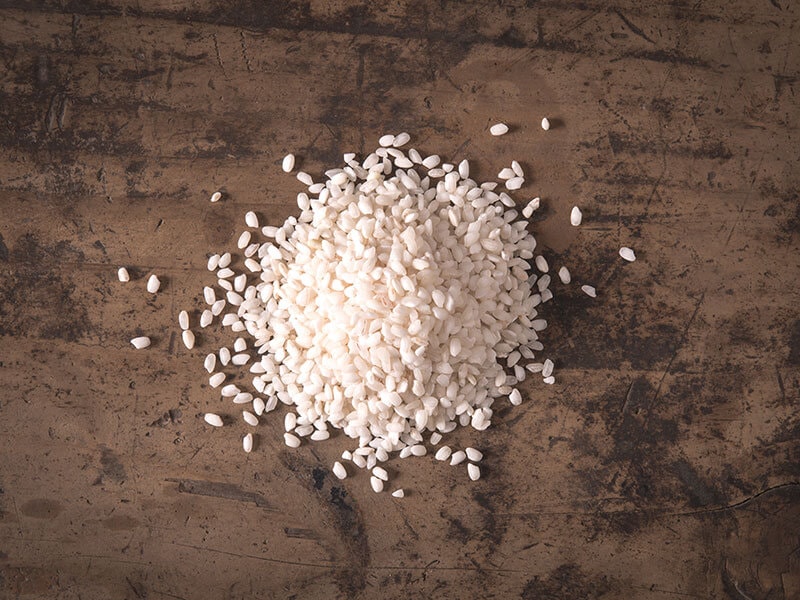 If you think that arborio rice is already unbelievably creamy in the first place, wait until you get a bite of vialone nano rice. This Italian rice is so famous for its creaminess that many people firmly believe that it's much creamier than arborio rice.
Like carnaroli and arborio rice, vialone nano rice is among the top choices for making risotto. In fact, you may find that the most demanding food connoisseur will insist that their risotto is made from vialone nano rice only.
Another reason that makes vialone nano rice a prime candidate for arborio rice substitute is its absorptive nature. As the rice can absorb liquid twice its weight, it can become so flavorful that one bite is enough to overwhelm your taste buds with a whirlwind of flavors.
You can awe everyone with your cooking skills if you have this fool-proof recipe up your sleeve. Watch this video:
Top 5 Wheat And Pasta That Can Substitutes Arborio Rice
If you think that rice can only be substituted with rice, you'll be surprised to learn that the following wheat, pasta, and grain can also replicate arborio rice's flavor and texture. For an exciting flavor trip, the substitutes below are definitely worth your consideration.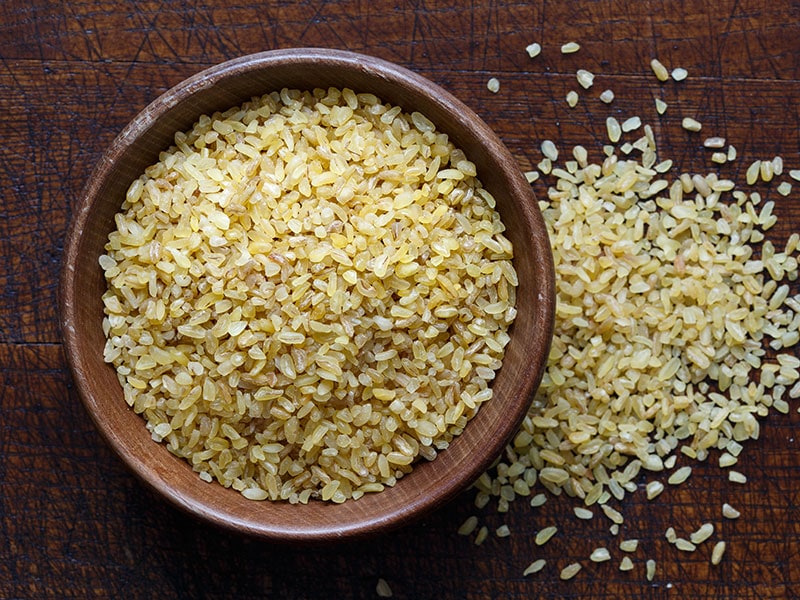 For another healthy arborio rice substitute, you can consider opting for bulgur wheat, which is very rich in fiber while containing little to no fat. (1)This makes bulgur an ideal arborio rice substitute for people who are on a strict diet.
Although farro wheat might not be the most outstanding or popular substitute for arborio rice, it does have a mouth-watering nutty flavor that makes it compatible with cheese-based dishes. Bulgur wheat can also pair well with salad, giving the dish a more savory taste.
To make farro wheat's texture resemble arborio more, you can skip the soaking step. Don't worry; bulgur wheat can cook at an astonishingly fast rate. You don't have to wait long to prepare your one-of-a-kind risotto—something that you'll certainly fall in love with.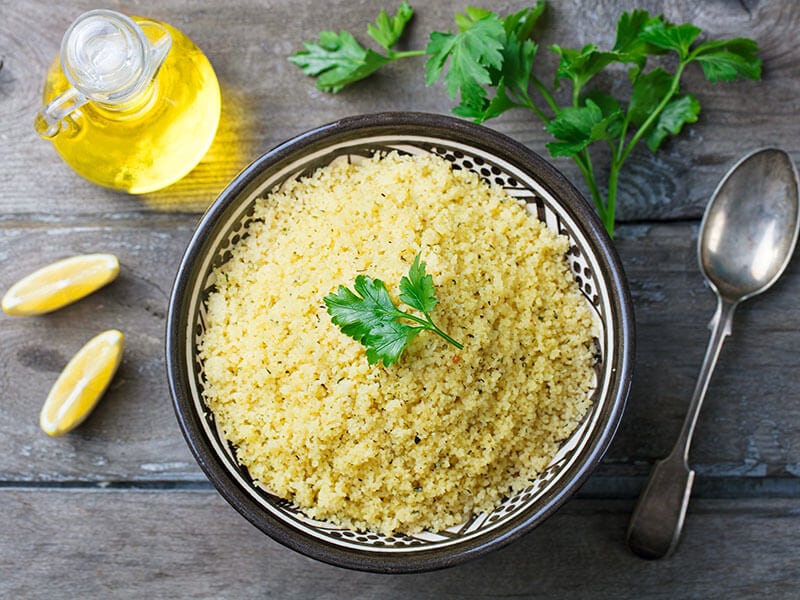 Strictly speaking, couscous is not a grain like popular belief – it's actually categorized as pasta. Made from durum wheat semolina, couscous boasts a pleasantly sweet flavor with a subtle hint of earthy sweetness.
Couscous is an irreplaceable part of Tunisia, Morocco, Algeria, Tunisia, and Libya's gastronomy. Its popularity has also spread to Sicily (Italy) and France through Maghreb immigrants.
Among the various types of couscous now available, Moroccan couscous is the best alternative for arborio rice. Although it might come across as unusual to use couscous to make creamy dishes like risotto, the result will surely not disappoint you.
Another reason you should consider opting for couscous as an arborio rice substitute is its ease of preparation. It usually doesn't take long to cook couscous, and the process is so simple that you can do it with your eyes closed.
The perfect dish always begins with the perfectly cooked couscous. Watch this video: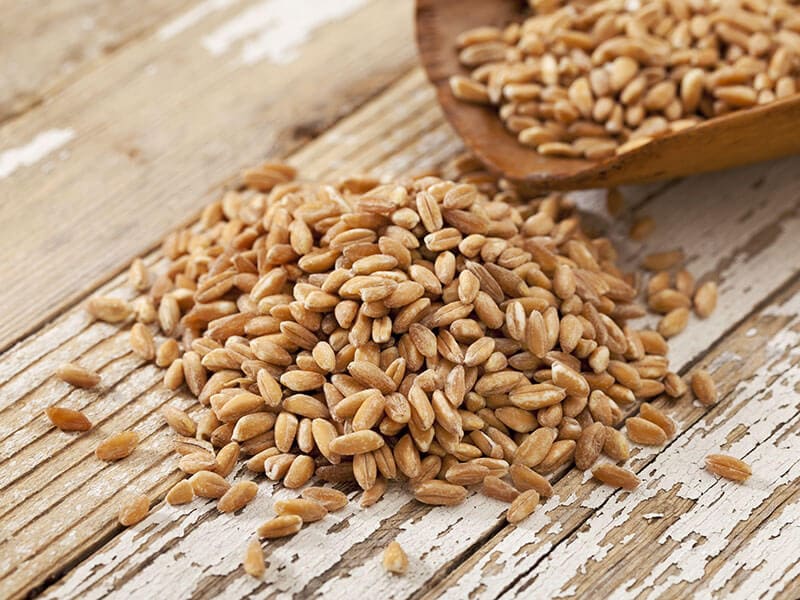 One of the most ancient grains, farro wheat has an unmistakable nutty flavor that allows it to become a staple ingredient in Italian and Middle Eastern cuisine. And with its chewy and creamy texture, farro wheat can certainly make sure that your dish tastes astounding.
With farro wheat, there's no need to soak the grain beforehand. You can simply add the farro to boiling water and allow it to simmer on medium heat. Although the cooking time can vary with different farro types, the general consensus is that farro wheat doesn't take too long to cook.
Farro wheat can be used to make various different dishes, ranging from healthy salad to hearty soups and savory grain bowls. It's no wonder why farro wheat is considered one of the healthiest substitutes for rice.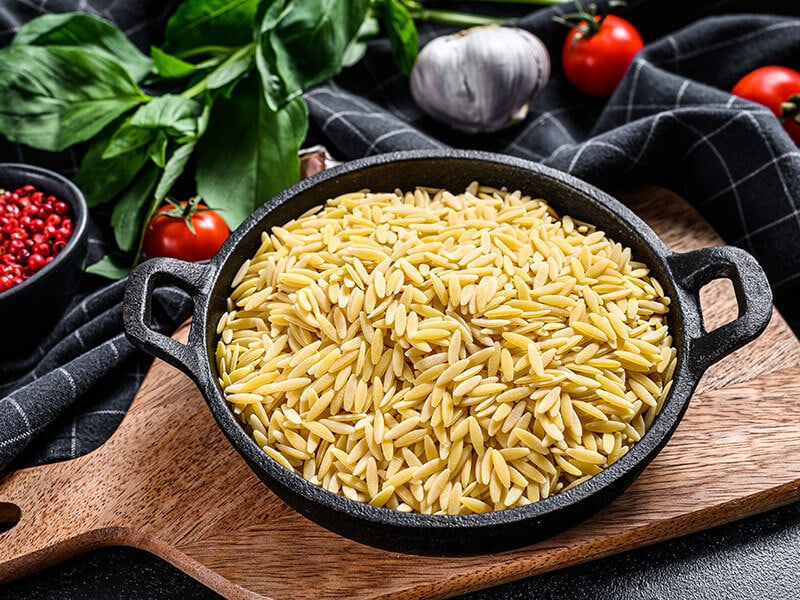 Orzo is a type of Italian pasta with an appearance that closely resembles rice. This is why many people mistake orzo for rice. Because orzo is actually not rice, you don't need to soak or rinse it for it to cook properly.
Flavor-wise, orzo pasta has a mild taste. For it to shine, you'll need to combine it with various ingredients, herbs, and spices. Thanks to its neutral flavor, orzo can pair well with many things, allowing it to become one of the most versatile ingredients in the kitchen.
With its natural chewy consistency, orzo pasta can be used in place of arborio rice in various dishes. If a simple, easy-to-cook substitute is what you want, orzo pasta is definitely worth your consideration.
Preparing orzo pasta will be easy as pie if you have the instructions shown here.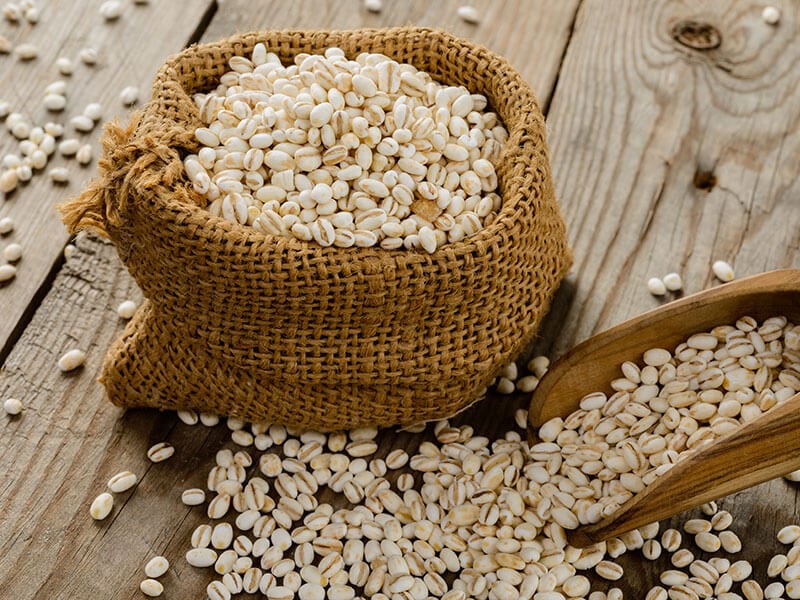 Pearled barley is made by removing the inedible outer layer from unhulled barley. Without the coating, pearled barley becomes noticeably less chewy. However, its consistency and impressive starch content are more than enough to make it resemble arborio rice.
Once cooked, pearled barley can yield a creamy, luscious bite that arborio is so famous for. This grain can also hold flavor relatively well, making any dishes cooked with pearled barley incredibly toothsome.
Pearled barley also boasts a short cooking time and doesn't require pre-soaking. In other words, you won't need to waste much preparation time on this high-starch grain.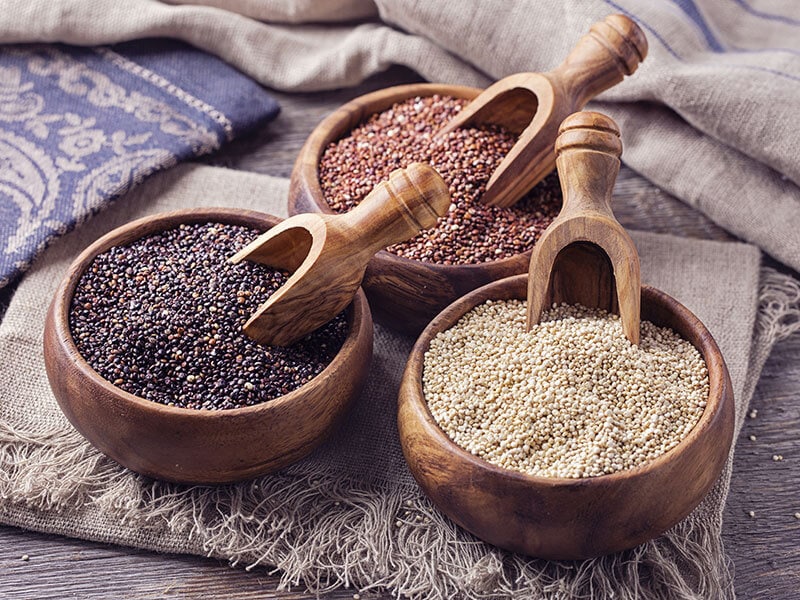 If you have a special interest in clean eating, you've probably heard of quinoa several times. While this protein-packed pseudocereal isn't as rich in starch content as some other substitutes named here, it can still yield an unimaginably creamy taste if combined with cream or milk.
Cooking quinoa can be rather tricky, especially if you have no experience when it comes to this grain-like food. And the various recipes online might confuse you even further—what water to quinoa ratio should you use to get the best results?
To decide the water to quinoa ratio, you'll need to think about your needs or preferences. In this case, you're looking for an alternative to arborio rice, so you should use roughly 1 ¾ cup of water per quinoa cup to ensure that it still can retain a chewy texture.
FAQs
Although I've tried to be as informative as possible, there might still be questions you need immediate answering. If you find yourself in such a situation, this section might be able to help you.
Arborio Rice Substitutes To Enrich Your Dishes
I always think cooking is an adventure. Trying new things will bring excitement and new discoveries to my adventure, while sticking to the same old recipe can soon get boring.
Even if you have plenty of arborio rice in your home, I urge you to try one of these alternatives. As I've said, using the same recipe can ensure success, but only by trying new ones can you open new horizons and expand your culinary expertise.
If you find this article helpful, be sure to share it with your friends and family, especially those who love cooking just as much as you. I'm sure they will be delighted to discover new alternatives to their arborio rice recipes.
Nutrition Facts
1 servings per container
Serving Size1 cup (158g)
---
Amount Per ServingCalories115
% Daily Value *
Total Fat 0.4g

0

%
Sodium 1.6mg

1

%
Potassium 55mg

2

%
Total Carbohydrate 45g

15

%

Dietary Fiber 0.6g

0

%
Sugars 0.1g

Protein 4.3g

8

%
---
* The % Daily Value tells you how much a nutrient in a serving of food contributes to a daily diet. 2,000 calories a day is used for general nutrition advice.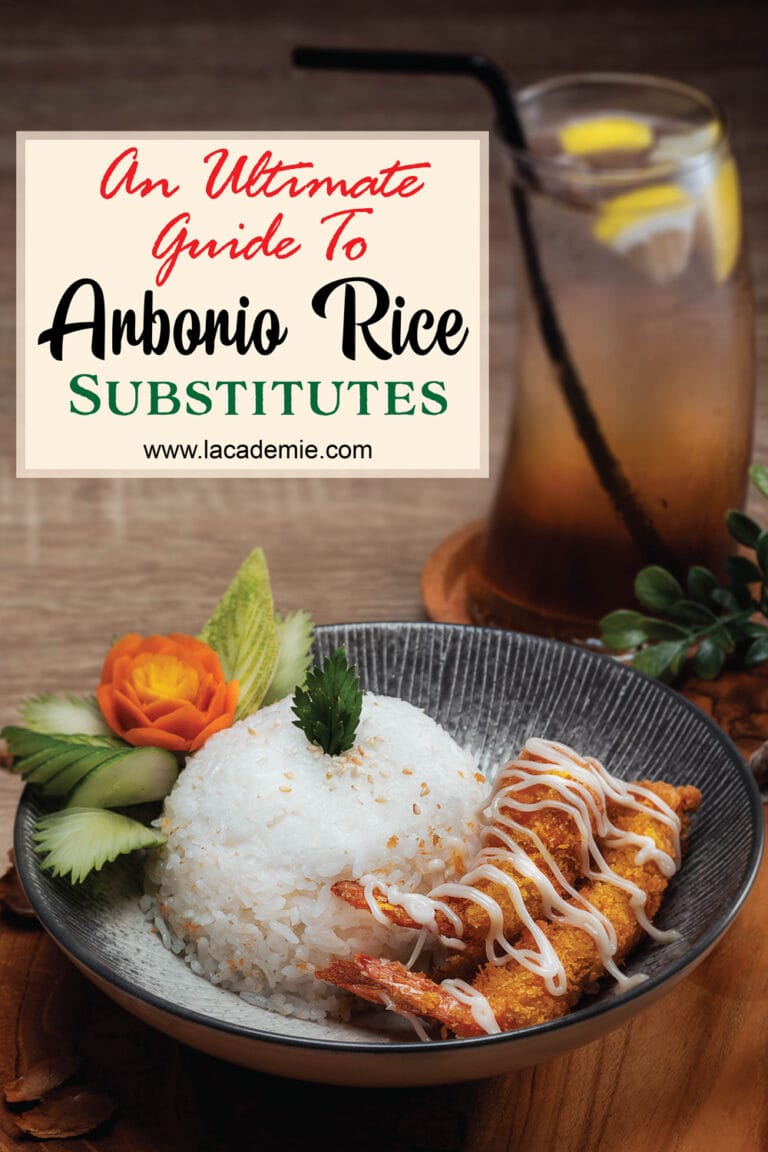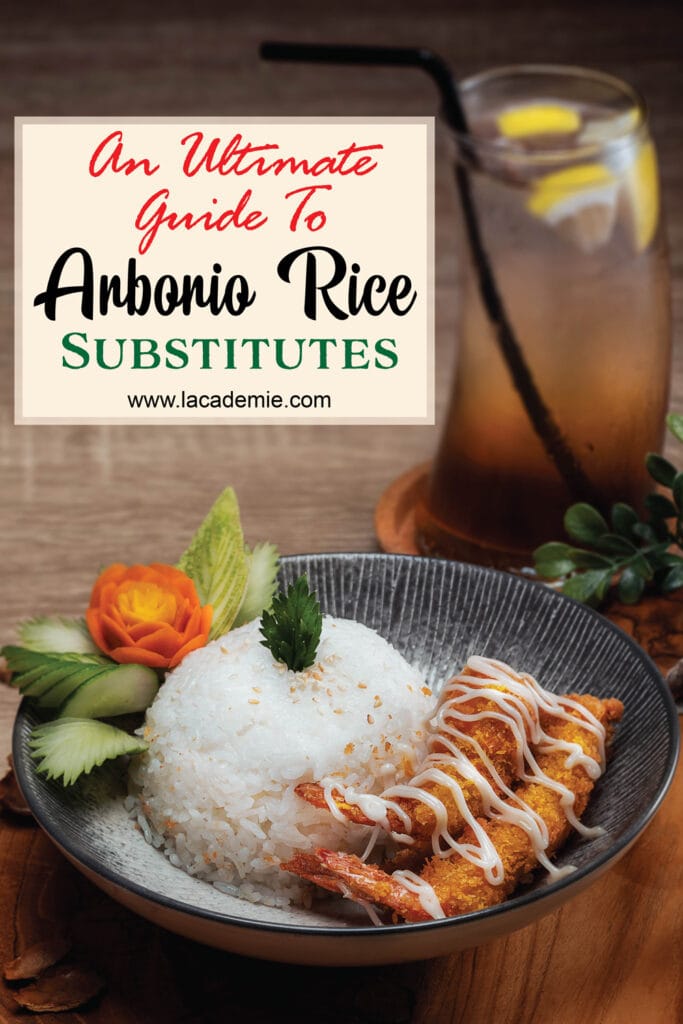 References
(1) Hill, A., 2018. Bulgur Wheat: Nutrition, Benefits and How to Cook It. [online] Healthline. Available at: <https://www.healthline.com/nutrition/bulgur-wheat>