There is more to how to cook rice in a rice cooker than you can imagine. Don't think that it is all about tossing some rice with water into the cooker and pressing the button. For example, how can you make sure that your rice won't turn out dry or mushy?
In addition, are you confident that you can wash the rice without accidentally stripping out its nutrients? And do you know that you can cook rice with olive or sesame oil for added flavor?
This article will reveal the answers to those questions to you and more. Without further ado, let's dive into the not-so-simple world of rice and rice cooker.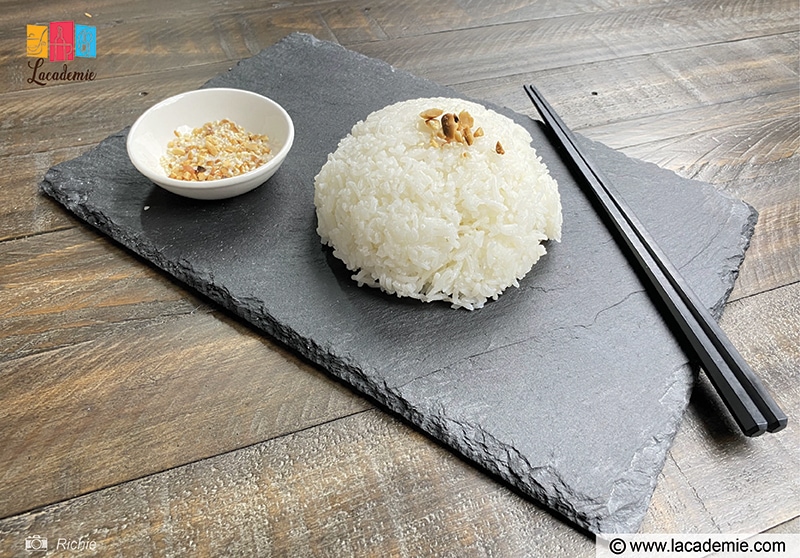 Why Should You Eat Cooked Rice?
In the past, there was a belief that rice was an exclusively Asian staple food, while Western cultures revolved around bread and the like (though rice had long been already a major crop in parts of Spain, Italy, and elsewhere).
Nowadays, you can easily find many rice-based dishes around the world, from restaurants and cafeterias to household kitchens. They provide a pleasant break from other types of ordinary foods such as bread and cereal.
Most importantly, rice boasts several great health benefits. One obvious advantage is that it is gluten-free (though rather high in carbs). Besides, cold rice has something called resistant starch that is very effective at strengthening your gut health.
While getting hot bread can be tricky, using a rice cooker to prepare hot jasmine rice, or any other rice variety, at home. If you want to share a warm, wholesome family meal with your loved ones, cooked rice will be a big win. Continue reading to learn the proper way you can cook it.
In short, if you want to share a warm, wholesome family meal with your loved ones, cooked rice will be a big win. Continue reading to learn the proper way you can cook it.
Tools
Cooking rice only requires a few things that you surely already have in your kitchen. They are as follows:
Rice cooker: There are many models out there; make sure that you choose a reliable brand. You can also use an oven or Crock-pot to cook rice, but using specialized equipment for the task is still better.
One important thing to consider is the size. Don't buy a rice cooker with a bigger capacity than you will ever need.
Rice paddle: to fluffy or scoop the rice. Many types of rice cookers usually come with it.
Measuring cup: to pick the suitable amount of uncooked rice. Like the rice paddle, it tends to come with rice cookers. My cup has a capacity of 160 ml (or 135 grams) of rice. So a "cup" in this article refers to this volume, not the standard unit you are familiar with.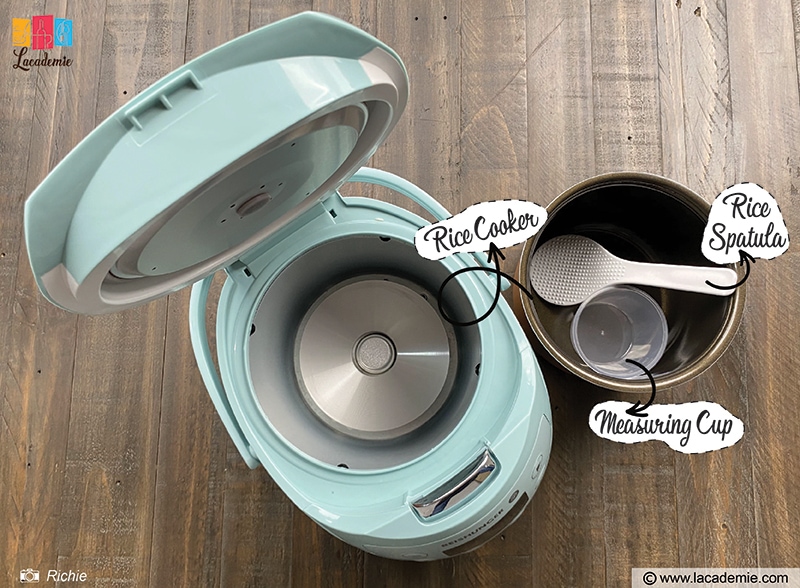 Ingredients
Go to your nearby grocery store or supermarket to find the best ingredient for a delicious bowl of rice.
Rice: This recipe uses white, aromatic, long-grain rice for a light texture and not-too-sticky consistency. It is also one of the easiest types of rice to cook perfectly.
You can also use a rice cooker to prepare brown rice (richer in nutrients but more likely to get grainy or mushy) and short- or medium-rice (more moist and tender yet easier to get overdone).
Water: Too much water will turn your rice mushy, but an insufficient amount of water will dry it out.
Salt: To enhance the flavor.
Olive oil/ Sesame oil: This is an optional ingredient you can add to the cooker for a more interesting flavor.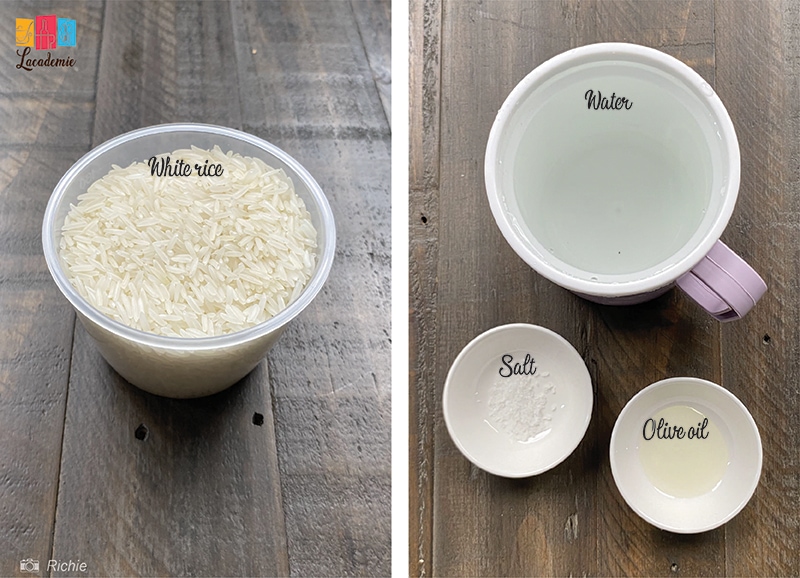 How To Cook Rice In The Cooker With Style
A pot of delicious rice is just a few steps away. Follow those directions carefully, and you will have a wonderful side dish in no time.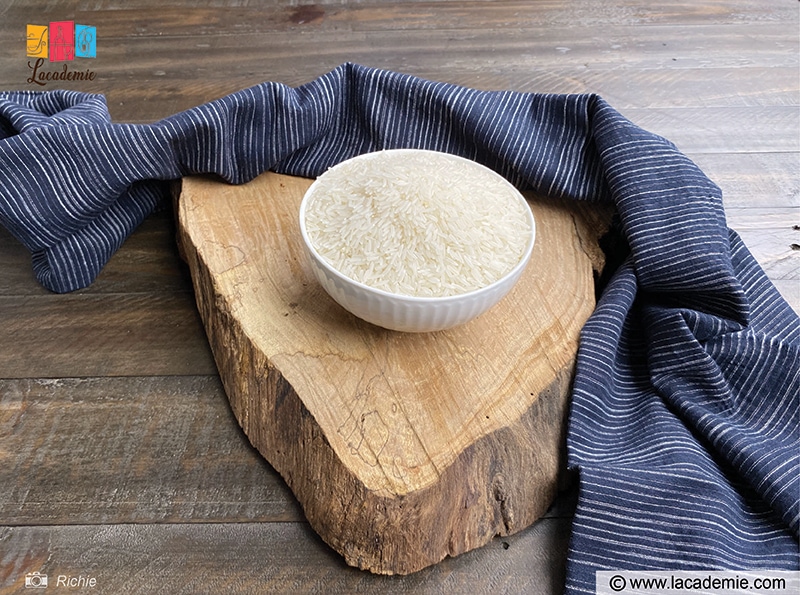 Step 1: Prepare The Ingredients
Choose your desired amount of rice with the measuring cup and put it into the inner pot. Rinse the rice by pouring clean water into the pot and stirring it gently with your hand to remove the contaminants or floating pieces of dirt from the rice. Drain the water from the pot.
Repeat this step 1 – 2 times more. Don't do so more than necessary, or you will eliminate the outer bran layer of rice, which is filled with fiber, vitamins, and minerals. This part also enhances the overall flavor and helps prevent the rice from getting too dry.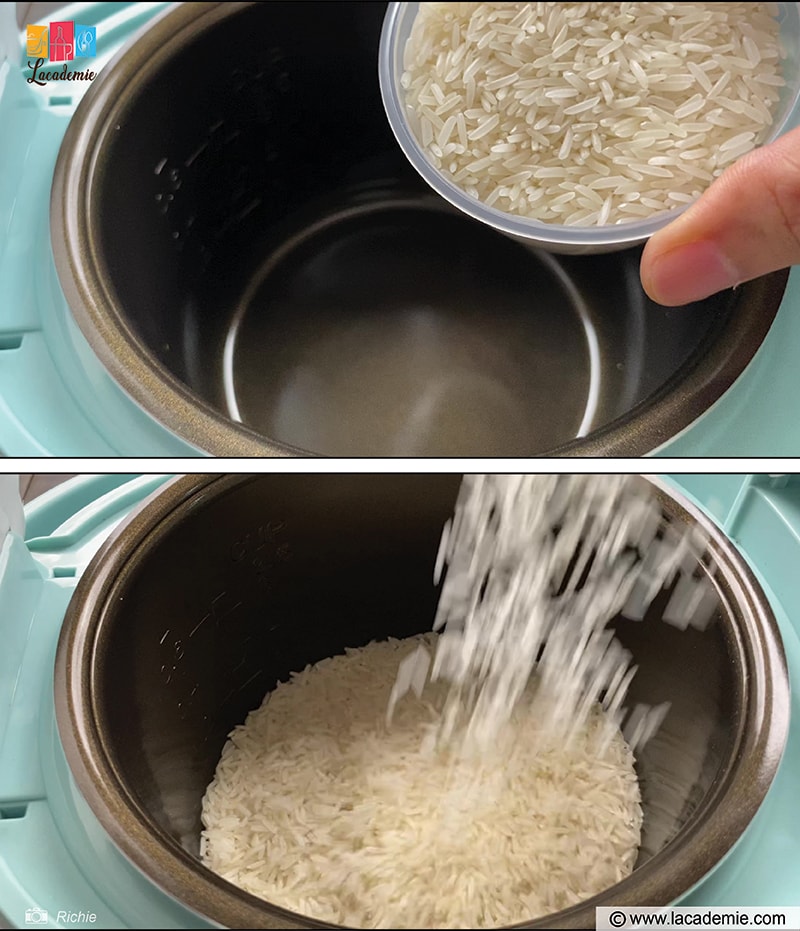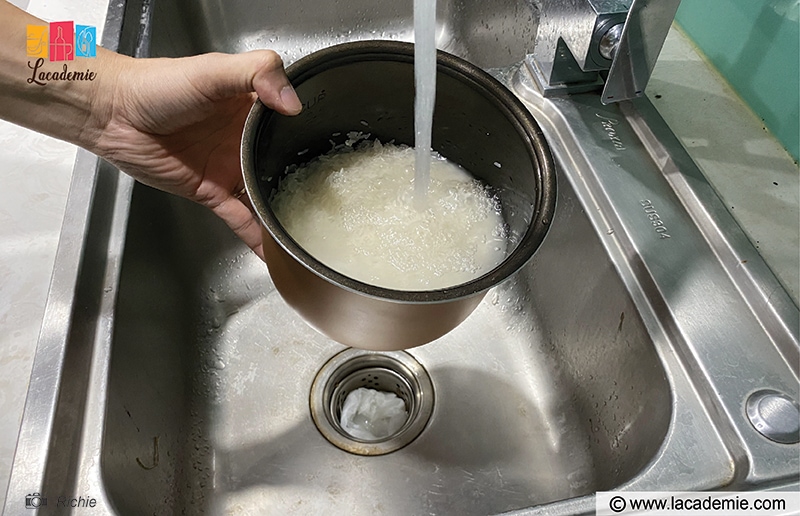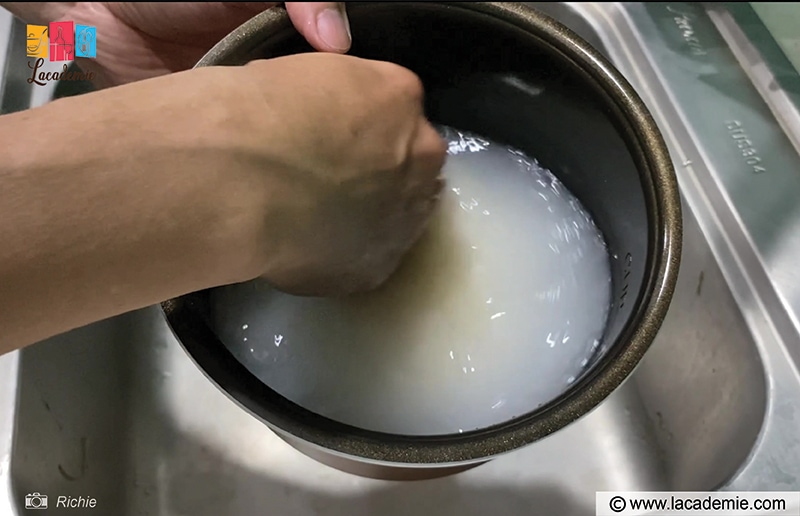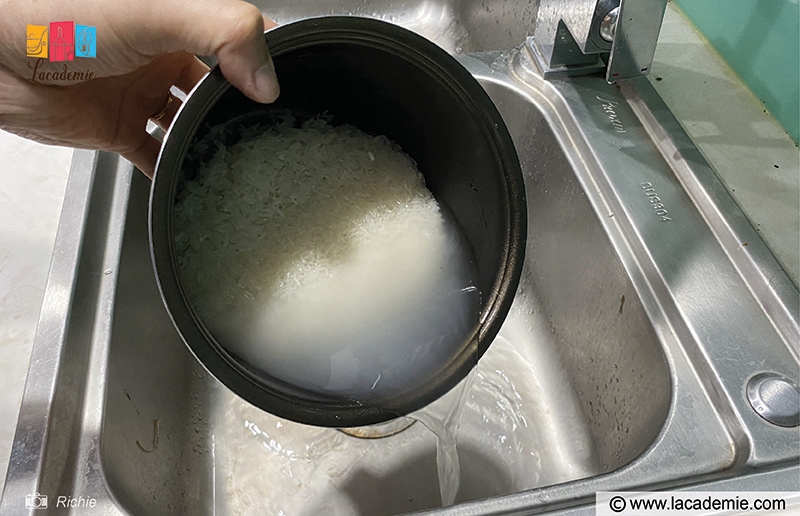 Step 2: Measure The Water
The standard water-rice ratio is 1:1, meaning one cup of water for every cup of rice. This recipe uses 3 cups of rice, so the same amount of water will be included.
You can control the texture of the rice through how much water you use. If you prefer your rice to be a little dryer, decrease the amount of water accordingly, and vice versa.
Brown rice may need twice as much as water, while types of rice that are not long-grain require less, depending on the specific variety.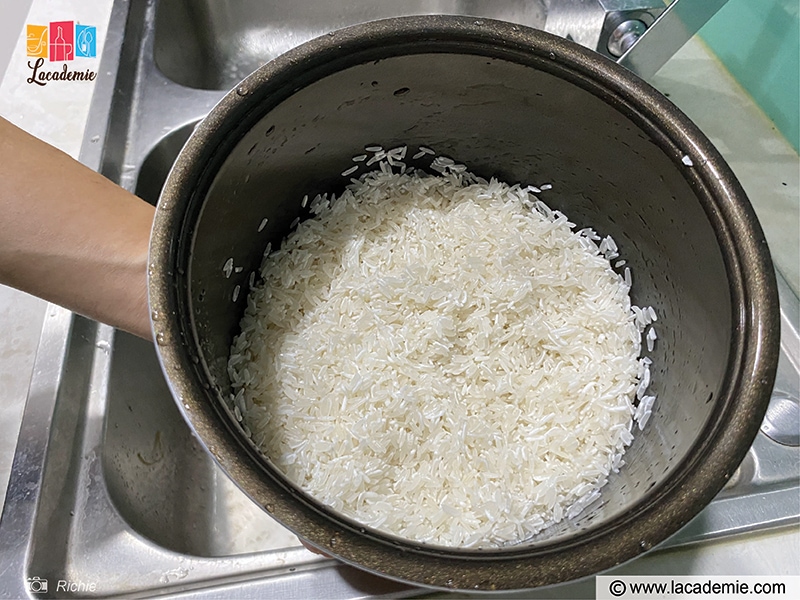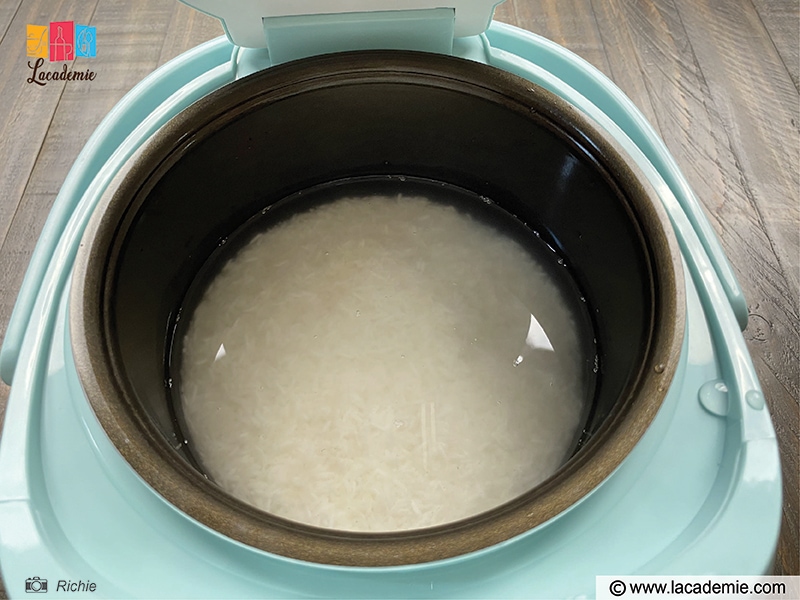 Step 3: Use The Rice Cooker
Dry the surface of the inner pot carefully before putting it back into the exterior pot.
Add a teaspoon of salt along with some olive oil or sesame oil to the rice so that it will have a more attractive appearance plus a more flavorful taste. In addition, doing so makes the rice less likely to stick to the pot.
Close the lid, plug the cooker in, and turn it on. Most types of rice cooker. only have a power switch, so this shouldn't be too difficult. In case they have a timer or more settings, you should refer to the manual.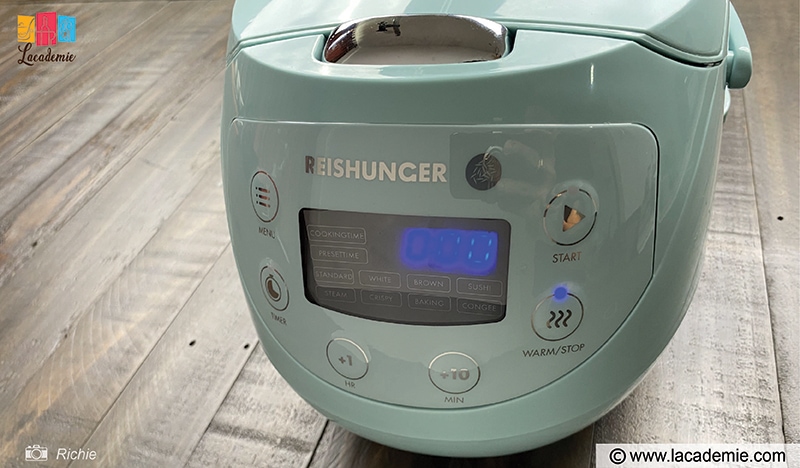 Step 4: Fluff The Rice
The rice cooker will automatically go into "Warm" mode after cooking the rice. Open the lid and watch out for falling hot water or steam. Gently stir the rice with a paddle (or a large spoon). Serve it immediately with other dishes.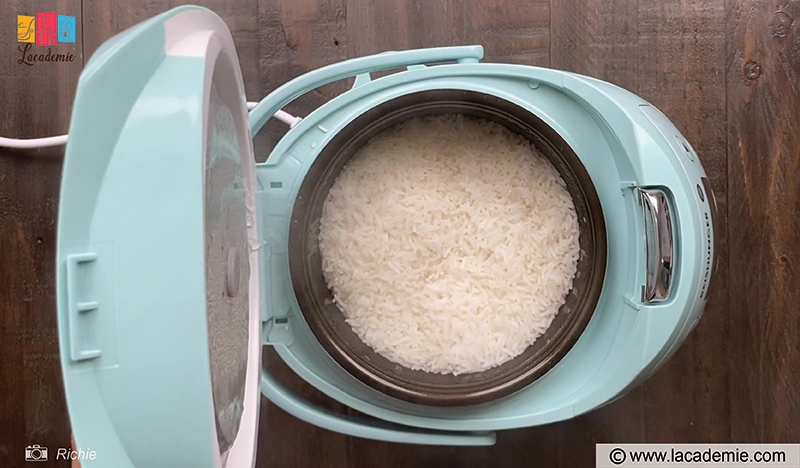 Cooking Rice Is Child's Play
Cooking rice in a rice cooker might not be the easiest task in the world before you read this post. But it is certainly so now. Nothing can stop you from having a bowl of steaming hot, fluffy, and fragrant rice to serve with your favorite food.
Please share this post with your friends and loved ones so that they know how to add this source of healthy, gluten-free starch to their meals. If you have any questions to ask or interesting tricks to share, the comment section is always open to you.
Nutrition Facts
3 servings per container
---
Amount Per ServingCalories293
% Daily Value *
Total Fat 2.9g

4

%
Cholesterol 0mg

0

%
Sodium 2mg

1

%
Potassium 74mg

3

%
Total Carbohydrate 59.1g

20

%

Dietary Fiber 0.9g

0

%
Sugars 0.2g

Protein 5.7g

10

%
---
* The % Daily Value tells you how much a nutrient in a serving of food contributes to a daily diet. 2,000 calories a day is used for general nutrition advice.