Molasses is a sweetener that has special properties that make foods more delicious with a more appealing color. It is often found in a baking recipe, barbecue sauces, and other dishes.
Some dishes will be disappointing without molasses. So what if there are no molasses in your house or it runs out while you are baking?
Don't worry. Molasses can be substituted with other ingredients, and it tastes just as good as molasses. So what are those substitutes? The following article will show you the molasses alternatives that you can easily own and use at home. Besides, it gives you other information and good tips when replacing molasses. Check it now!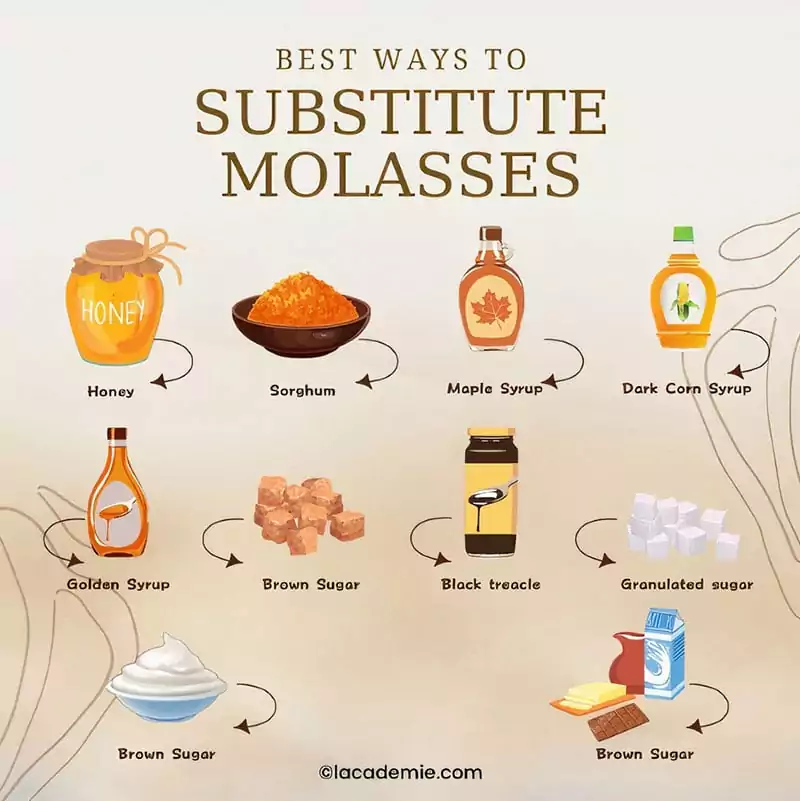 What Is Molasses?
Molasses is a sweetener produced by extracting sugar from cane and beets. It has a dark color, a sweet taste, and syrup form. It is used in old-fashioned recipes, baked holiday goods such as gingerbread, baked beans, barbecue sauces, and more.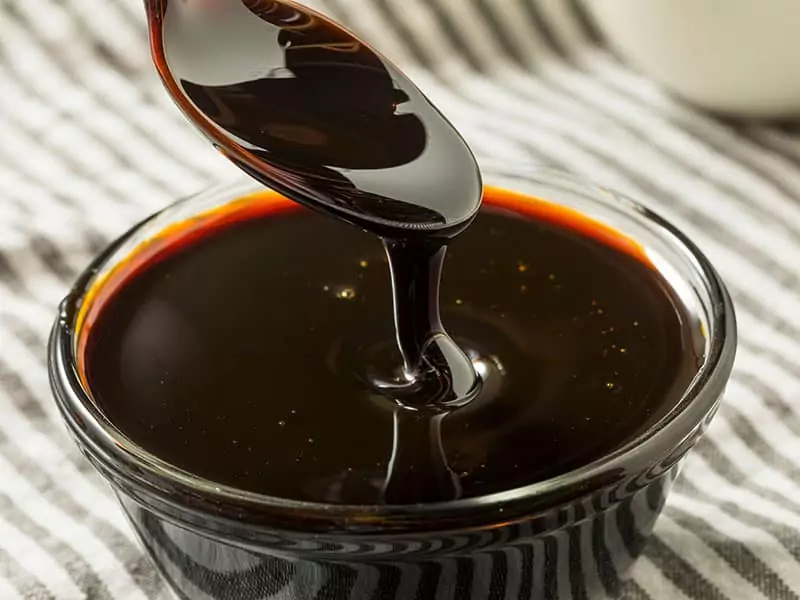 It makes dishes tastier, richer, and more eye-catching. Molasses has a long history and has been in common use since the 20th century. Molasses can vary in color, sweetness, and nutritional content depending on the type and the amount of sugar extracted.
Type of Molasses
There are several popular types of molasses as follows:
Light Molasses
The molasses are the product of the first sugar treatment that contains 65% sucrose, undiluted, sweetest, light color, and has the least viscous texture. It is often used to make pancakes and waffles or is mixed into hot cereals, oatmeal.
Dark Molasses
It is extracted from the second boiling of sugar, dark in color, has a stronger flavor but is less sweet than mild molasses. It contains about 60% sucrose sugar and is commonly used when making gingerbreads.
Blackstrap Molasses
This type is extremely dark in color, has a thick texture, has a robust flavor, and is bitter. It has the highest vitamin and mineral content with many nutrients left behind by refined sugar crystals, contains 55% sucrose sugar, and the least sweet of all types.
In addition to the three types of molasses above, each can be found either in sulfurized or unsulfurized types. Often, molasses made from young cane need to be treated with sulfur, and it loses its sweetness to molasses and sometimes leaves an aftertaste of chemicals.
What Is Molasses Commonly Used For?
Molasses is a sweetener with a unique flavor that often appears in many different dish recipes. It maintains moisture in the food and helps to darken the color.
Moreover, molasses helps to slow down the process of softening food, helping food retain its shape for a long time. You can use it like pancake syrup or add it to cereals or drinks.
Molasses are often used to make rum, brew stout, add aroma tobacco products, and give the flavor and texture of brown sugar. Molasses strengthens bones, fights osteoporosis, and have many other health benefits.
Best Substitutes to Molasses
It is essential to know alternatives to molasses because you do not always have molasses in your home and enough to use in recipes. So get ready to make whatever dishes you like with these alternatives.
Replace Molasses With Honey
Honey is an excellent substitute for molasses when you want to maintain the molasses consistency. There are different types of honey, like first-rate manuka honey, raw honey, clover honey, wildflower honey, etc., so you should choose products that are similar to molasses.
You can substitute in a 1:1 ratio or use a little less honey. However, most notable honey kinds are sweeter than molasses, so consider adding spice to your recipes.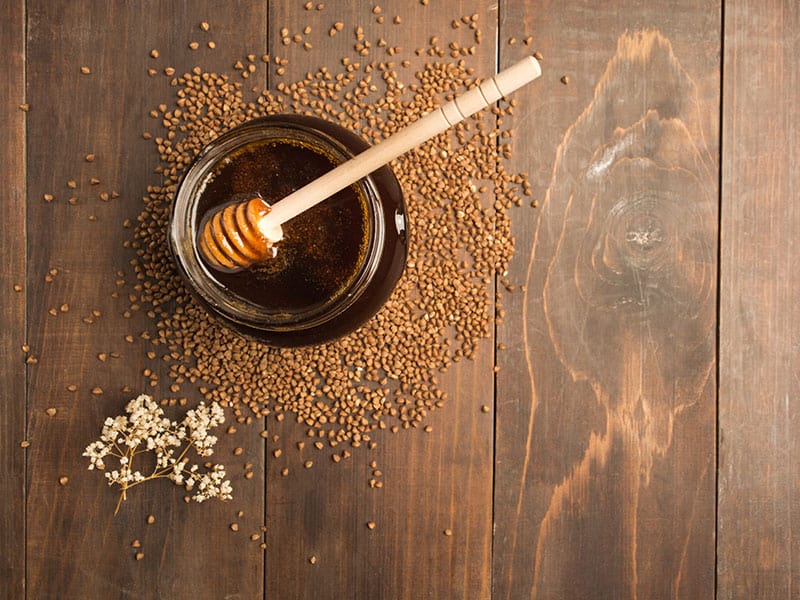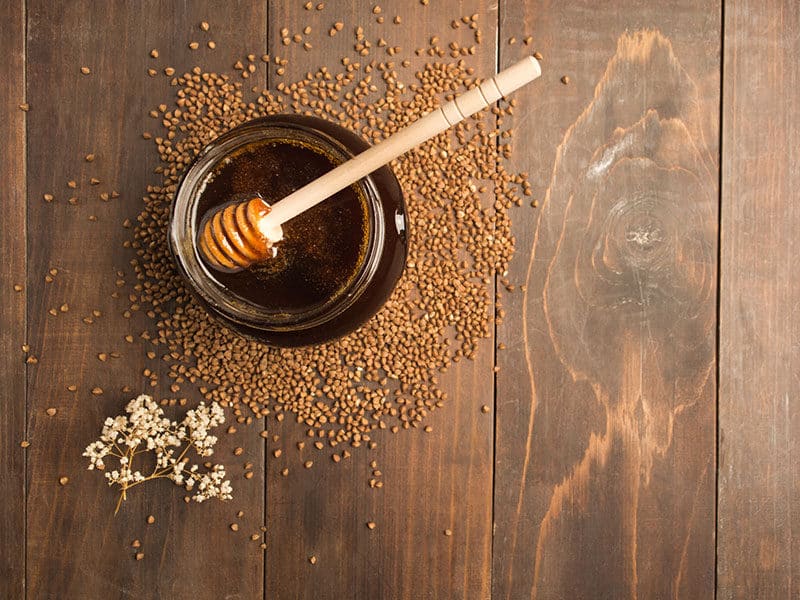 Using Sorghum to Replace Molasses
It is a type of sorghum molasses with a syrupy texture that is very similar to sugar cane. It has a sweet and sour taste, thinner than molasses, and in most recipes, it replaces molasses in a 1: 1 ratio.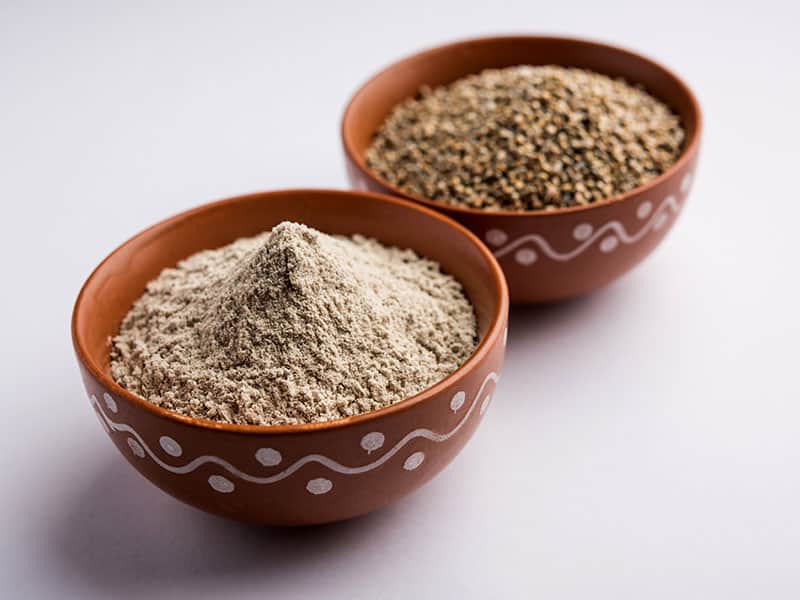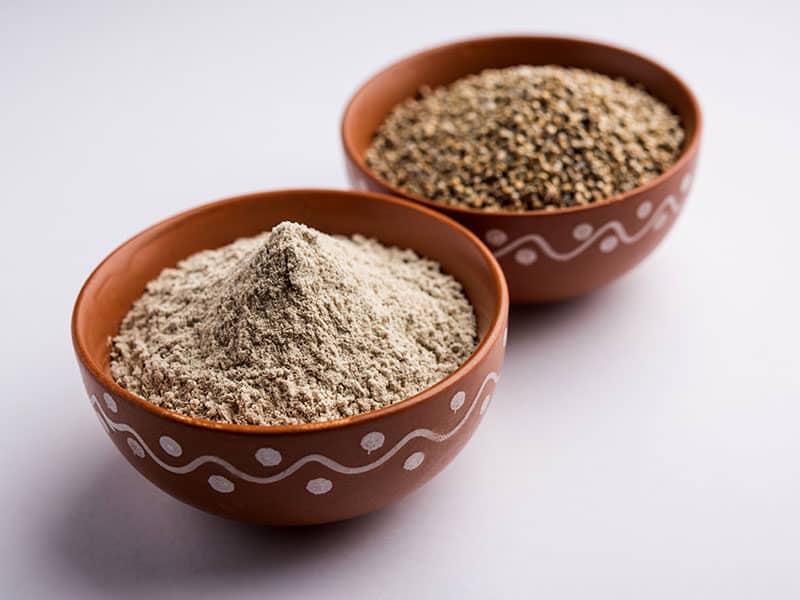 Replace Molasses With Maple Syrup
Maple syrup comes in many shades, usually lighter in color and flavor than molasses, so opt for the darkest color. This tasty food from Canada will create a slight change in your recipe and is best as a molasses substitute in BBQ sauce, yeast, and sauces instead of savory foods.
Maple syrup can last for a very long time. However, if your bottle has been opened for a long time, make sure to check if maple syrup goes bad before adding it into your recipe. Typically, the signs are quite subtle, so you should do a thorough examination for absolute certainty.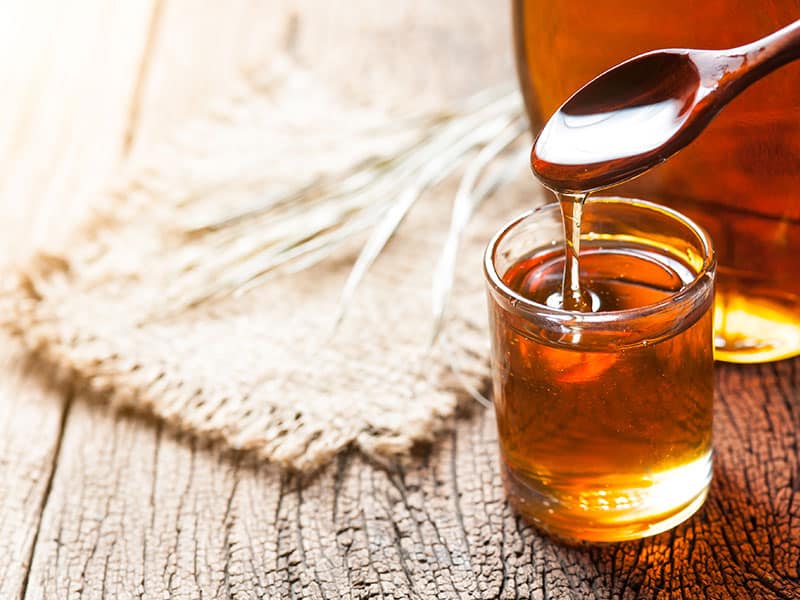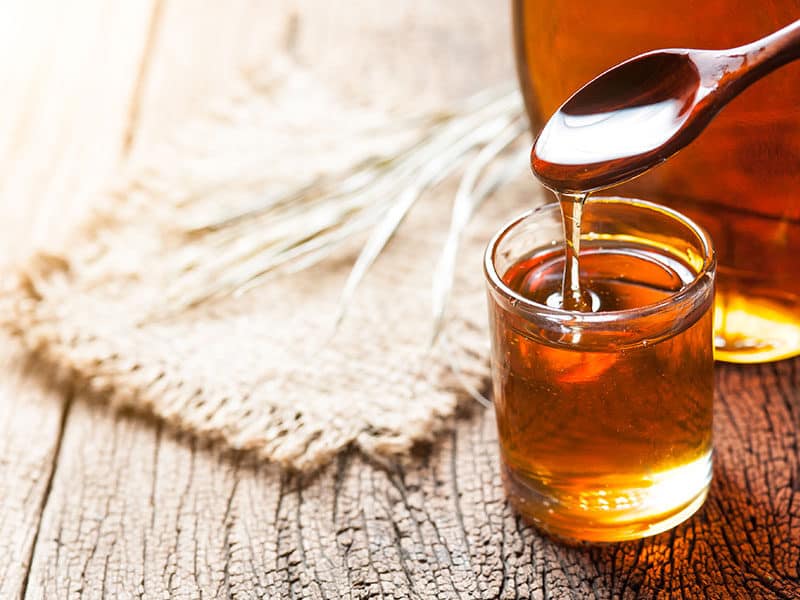 Molasses Substitute: Dark Corn Syrup
This is a popular molasses substitute that comes in color and flavor from molasses. It provides the necessary moisture and maintains dark colors in baked goods. 1: 1 is a reasonable ratio to substitute for molasses.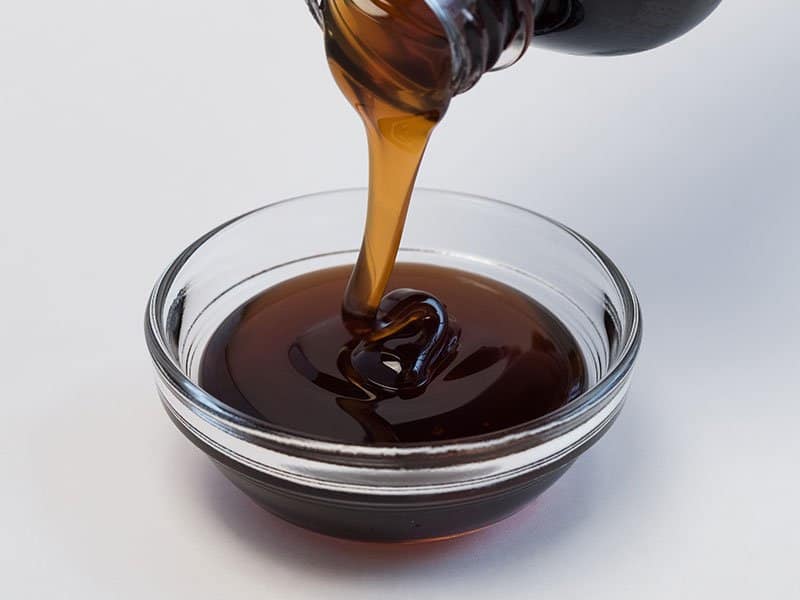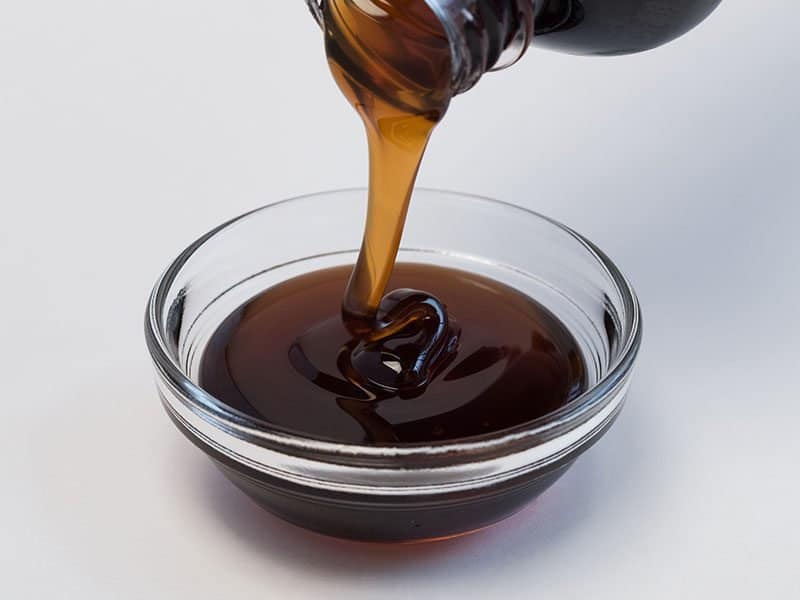 Replace Molasses With Golden Syrup
Golden syrup is also one of the perfect alternatives to molasses. The estimated replacement ratio is 1: 1 for subtle color and flavor. You can try using golden syrup for dishes like caramels, cakes, cookies, muffins, pie filling.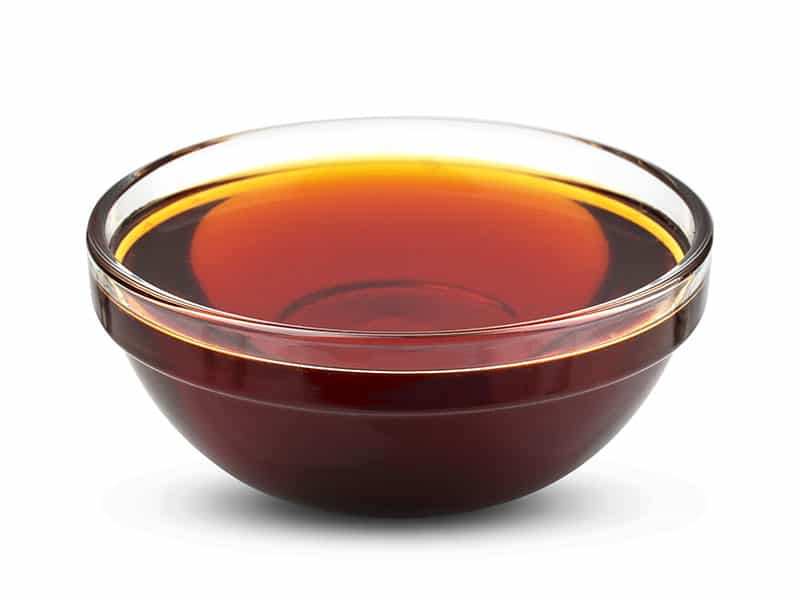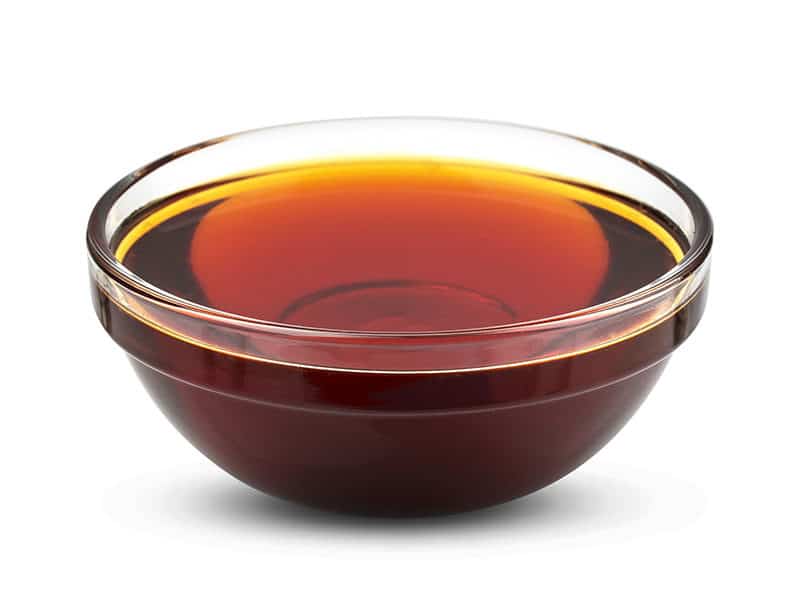 Molasses Substitute: Brown Sugar
Brown sugar has more flavor as same as molasses because it is made up of molasses. It is a sweetener in a dry form, often added to sauces or baked goods.
Although the replacement rates can vary depending on the recipe, usually, when baking, you can estimate 3/4 cup brown sugar for 1 cup molasses, and you can add more if the dough is too hard.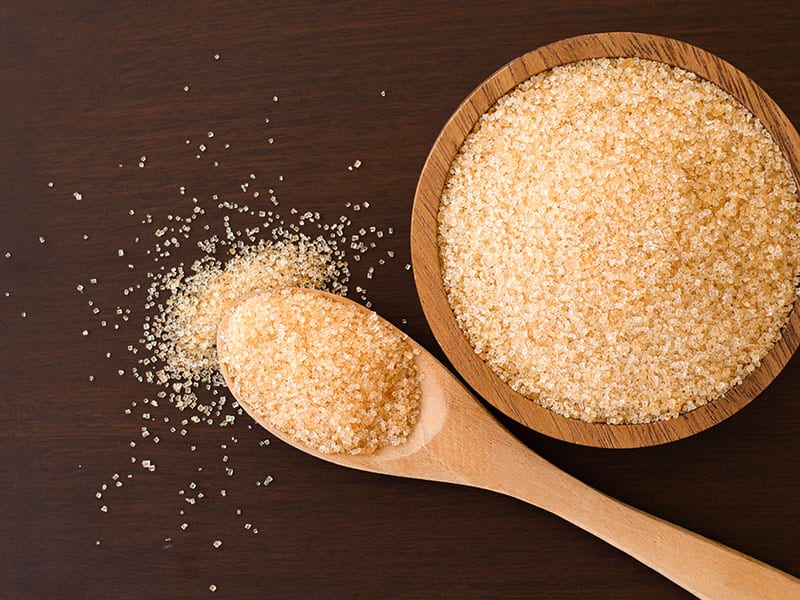 Use Treacle Instead of Molasses
Treacle is also a good substitute for molasses when making dishes such as meats, beans, and sponge cakes. It has the same color and properties as molasses but is sweeter and less concentrated than molasses. When using treacle to replace molasses apply a 1: 1 ratio.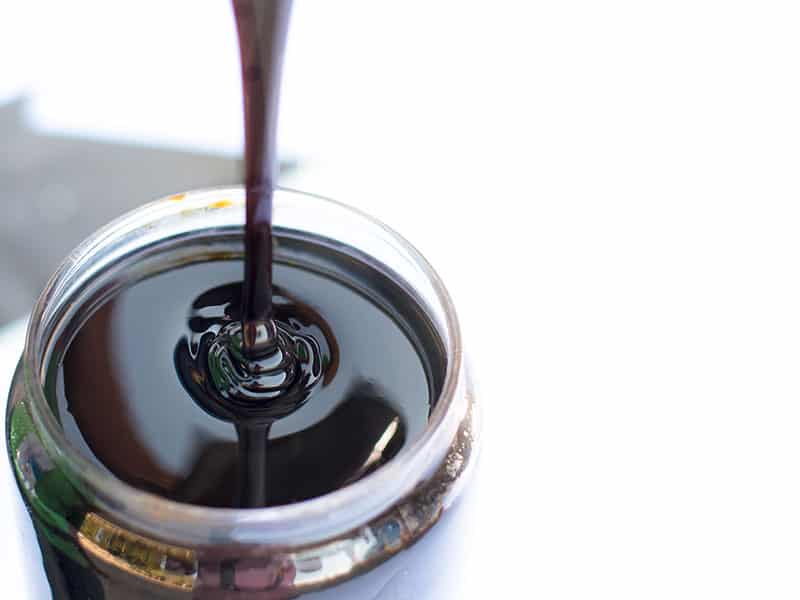 Substitute Molasses By Granulated Sugar and Water
Another molasses substitute is ¾ cup of granulated sugar with ¼ cup of water. Distilled water is okay too, as long as you check the likelihood of distilled water spoiling beforehand. Although this combination can add sweetness to your dish, its flavor might not be as good.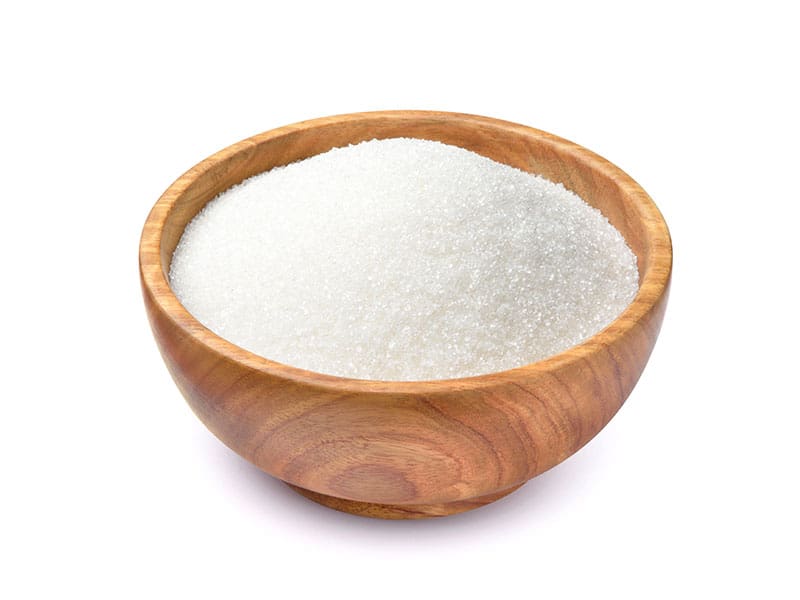 Replace Molasses With Yogurt
Although it has a different flavor from molasses, it has similar properties, so you can use yogurt as a substitute for molasses. You can substitute in 1: 1 ratio and vary depending on the consistency of the yogurt. However, consider to spice up your recipes.
Personally, I suggest using yogurt with a thick consistency like Greek yogurt, which is also very easy to make at home, especially if you have an innovative Greek yogurt maker. Having a tasty substitute for your molasses and a creamy treat to indulge yourself, why not?
Those who are on a diet might worry that yogurt, especially the frozen variety, might contain a lot of carbs. However, different frozen yogurt contains different carb contents, so you can select one that fits your diets most. Usually, the fat-free variety contains the least carb content.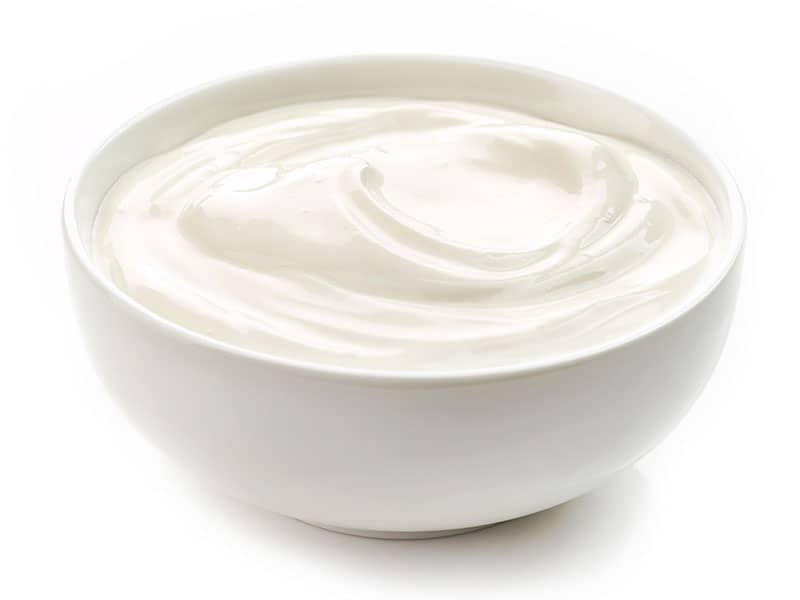 Molasses Substitute: A Mix From Many Ingredients
An exceptionally fantastic alternative to molasses that you should try is to mix what you get from honey, sugar, and corn syrup as long as the mixture you create is moderately sweet and has the same consistency as molasses.
You can refer to this video, which guides you on replacing molasses with many ingredients available at home.
Bonus Tips
When using substitutes for molasses, you should pay attention to the following to have delicious food.
Molasses has a characteristic flavor and sweetness, so when you replace it with other ingredients, your dish will be changed more or less. So consider adding or reducing the seasoning to your recipe.
Depending on the role of molasses in the formula, choose an appropriate substitute product. For example, if you use light-colored honey instead of molasses as a sauce, you lose its color; it will look less attractive, so choose honey with a dark color.
You should not use blackstrap molasses as a substitute for molasses as it has a much more bitter taste, and it can ruin your recipe.
FAQs
Here are some of the questions people often ask when using and substitute molasses. Read it because I believe it will help your food.
Expectation Vs. Reality
While it is pretty easy to substitute molasses with other readily available home ingredients, you must choose the one that best fits the recipe and be aware that the substitute can change your recipes. Therefore, for a successful replacement, consider the role molasses plays in the recipe and consider adding or removing seasoning to the dish.
What ingredients have you tried to substitute molasses? Do you have any tips when replacing molasses?
If you have any questions about this article, don't hesitate to leave your comments below! I will help you to solve it.
Nutrition Facts
2 servings per container
---
Amount Per ServingCalories277
% Daily Value *
Sodium 21mg

1

%
Potassium 102mg

3

%
Total Carbohydrate 71.5g

24

%
Protein 0.1g

0

%
---
* The % Daily Value tells you how much a nutrient in a serving of food contributes to a daily diet. 2,000 calories a day is used for general nutrition advice.