Tired of searching for the proper gochugaru substitutes and getting lost among thousands of spices? Don't worry, because here I list for you the top 11 most suitable spices that you can try right away:
Crushed Red Pepper
Paprika
Gochujang
Cayenne Pepper Flakes
Aleppo Pepper Flakes
Guajillo Powder
Chipotle Powder
Chile de Arbol Powder
Chile Pasilla
Fish Pepper
Sandia Chiles
Moreover, you will learn about gochugaru's benefits and make these spices into the exact gochugaru copies.
So, here we go!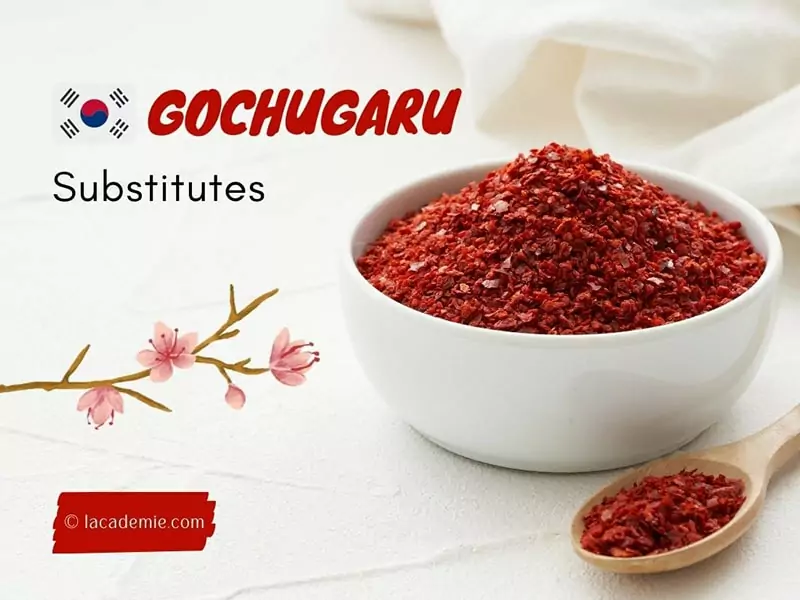 Wait… What Is Gochugaru?
For those who haven't heard of gochugaru before, it may sound like some kind of poison, not to mention its scorching red color.
Don't be scared! Gochugaru is simply a popular spice in Korea. You may know it by other names, such as Korean chili flakes, Korean chili powder, Korean hot pepper flakes, and many more.
What Does Gochugaru Mean?
Basically, gochugaru (고추가루) is a coarsely ground Korean chili pepper. Its texture lies in the middle of powder and flakes. Some say it somewhat feels the same as crushed red pepper flakes.
Gochugaru's primarily used in Korean dishes like kimchi, tofu, bulgogi, galbi, and sometimes side dishes to enhance the spicy flavor. Its bright red is also one of the reasons why gochugaru is so well-liked. You can find gochugaru in almost every Korean kitchen.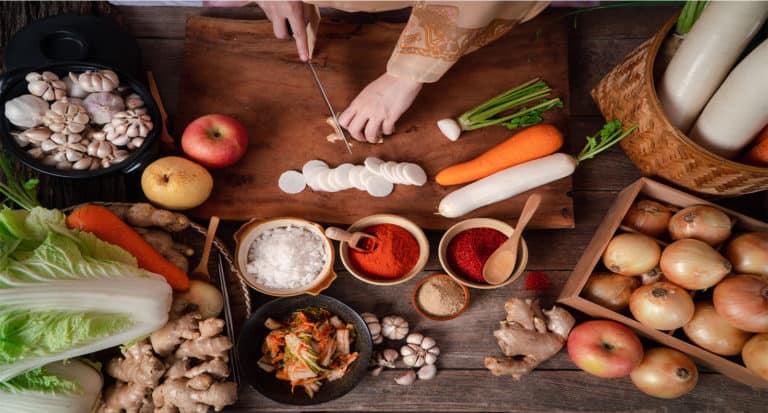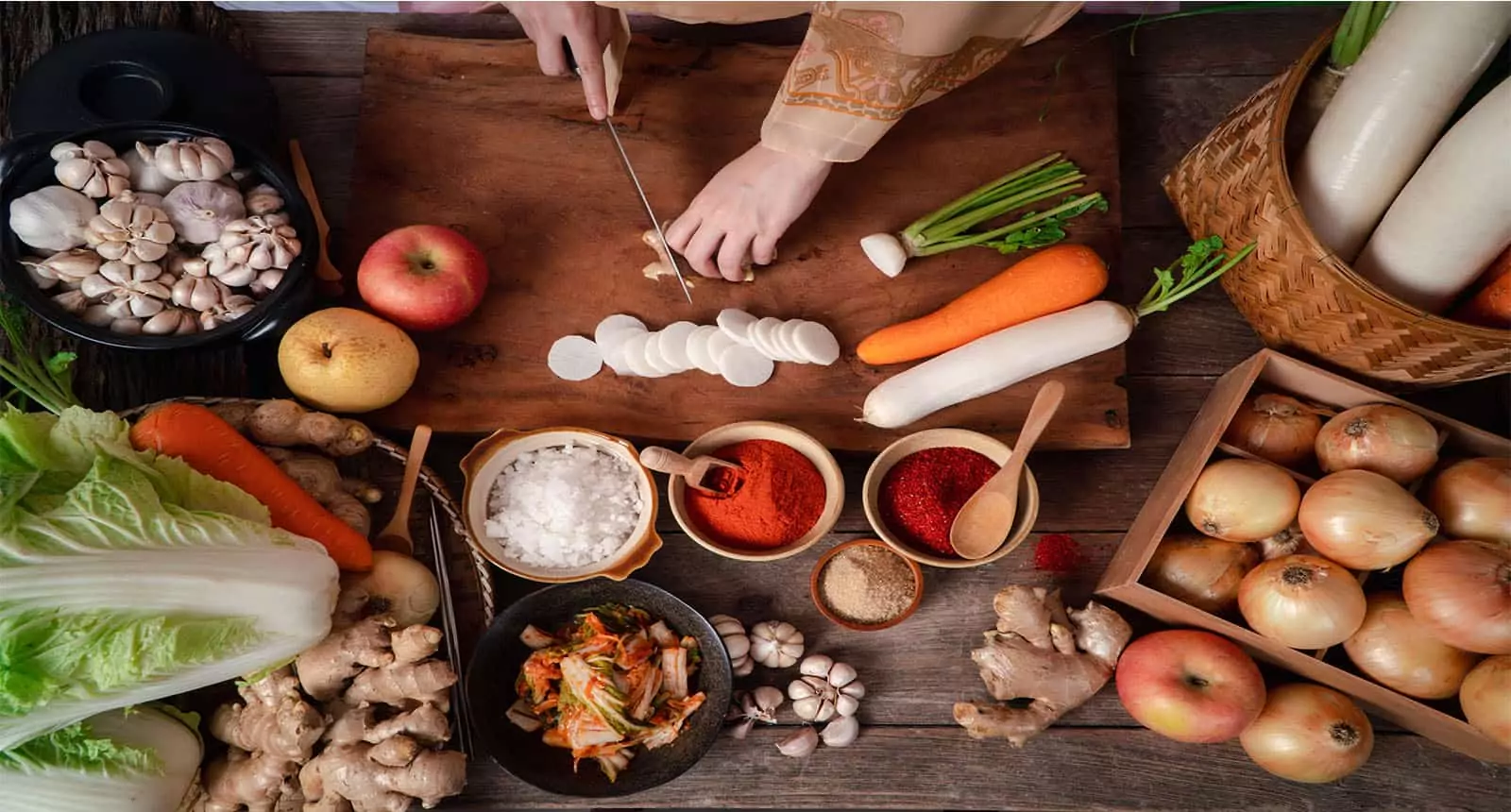 Because of this usage, people sometimes mistake it with gochujang. However, actually, there are many differences between gochugaru and gochujang, especially in texture. While the former has a powder texture, the latter is a chili paste often used as a base for the stew.
How Is Gochugaru Made?
In old times, the Koreans made gochugaru by sun-drying the chilies, removing all the seeds, and grounding until they turned into a coarse powder. Nowadays, many households still follow this traditional method. However, in the case of factories, they usually dry them with machines.
This video shows how Korean people make gochugaru from dried chilies.
How Does Gochugaru Taste?
As one of the Korean seasonings, obviously, gochugaru tastes spicy. However, it is not so overwhelming that it numbs your taste buds. Compared to other Korean fellows, gochugaru is already relatively mild.
Moreover, it is divided into two types for your liking: The more moderate kind's called deolmaewoon gochugaru, while the extra spicy one's named maewoon gochugaru. However, one thing they both have in common is the smoky aroma that no one can resist.
So, Does Gochugaru Have Any Benefits? (2)
More than just a spice, gochugaru has many health benefits. What are you waiting for? Keep scrolling down for more!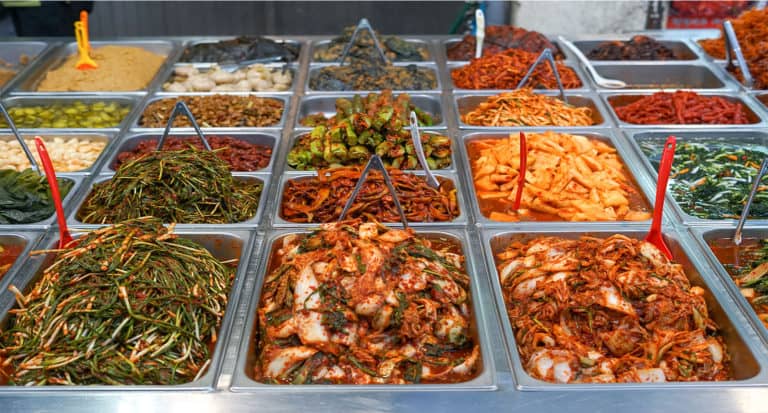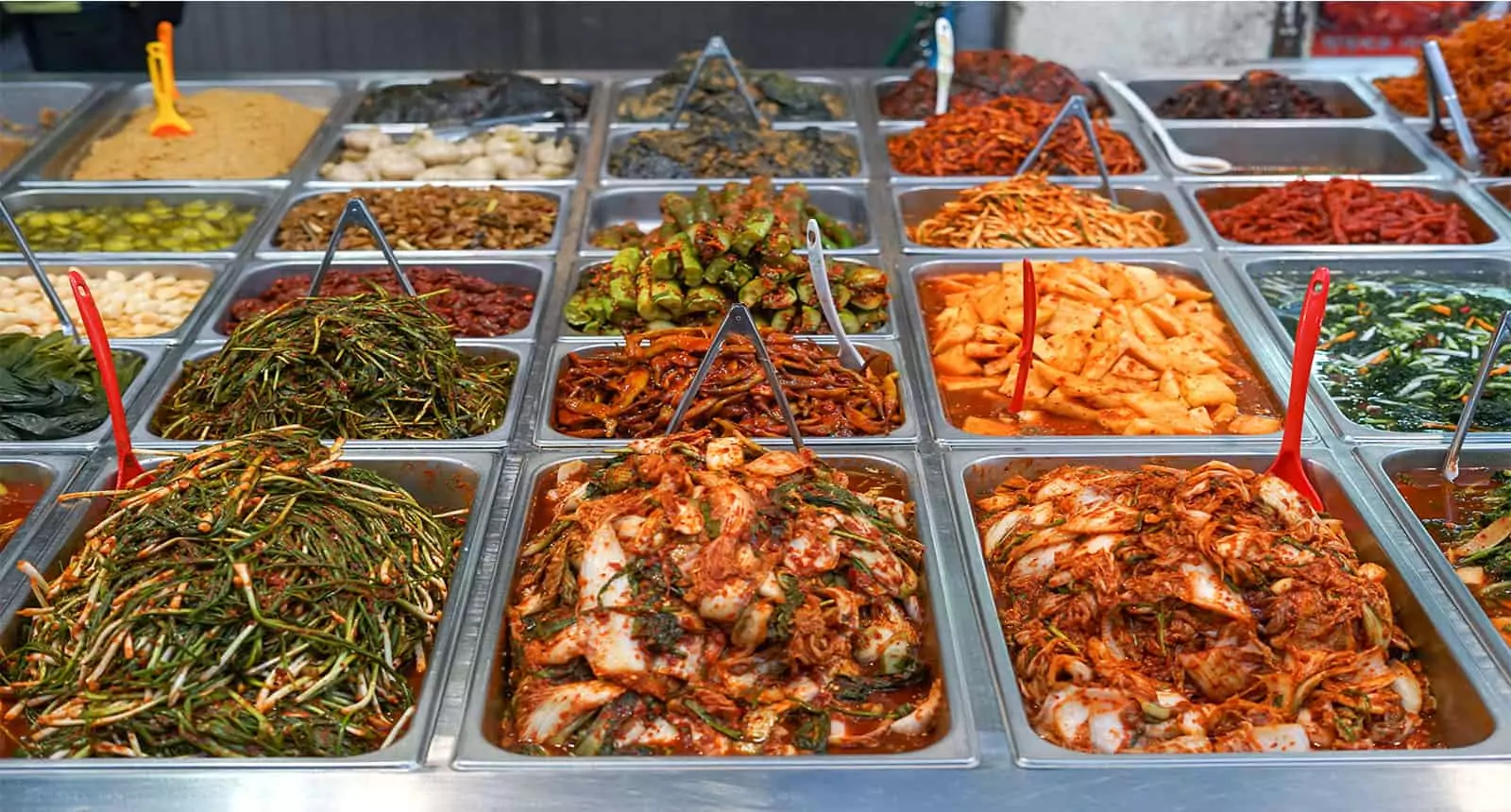 Packed With Vitamins
Vitamin A and E are found in gochugaru with enormous amounts, especially the latter. Just one tablespoon of gochugaru carries roughly 15% of the daily recommended consumption of vitamin E. Take two spoons every day, and you no longer have to worry about lacking this vitamin.
Rich In Minerals
As one of the dried chilis, gochugaru has a great source of iron., which is a mineral used to make red blood cells in your body. Apart from that, gochugaru also consists of fiber and copper. The latter can help you avoid some particular diseases, for instance, Lou Gehrig's.
Control Blood Sugar
Since it has so many vitamins and minerals inside, gochugaru can lower blood cholesterol. That makes blood sugar levels stay stable, significantly reducing the risk of getting diabetes.
Prevent Prostate Cancer
All three benefits above are great, but personally, this is the greatest asset of gochugaru! In the gochugaru, a chemical named capsaicin is found. This very chemical can cause the cancer cells to destroy themselves, thus slowing the growth of prostate cancer.
Top 11 Best Substitutes For Gochugaru
"What if I don't have any gochugaru at home?", "No store in my area sells gochugaru, what should I do?",… I bet some of you right now are thinking that. But that's the reason I am here with this article. Follow me to find out many great spices that can replace gochugaru.
Crushed Red Pepper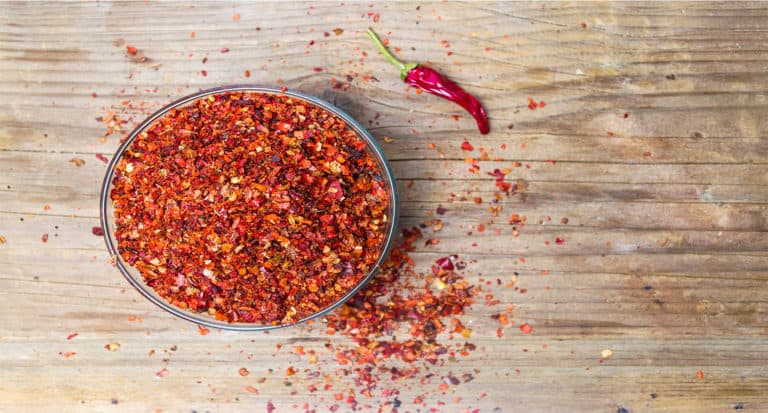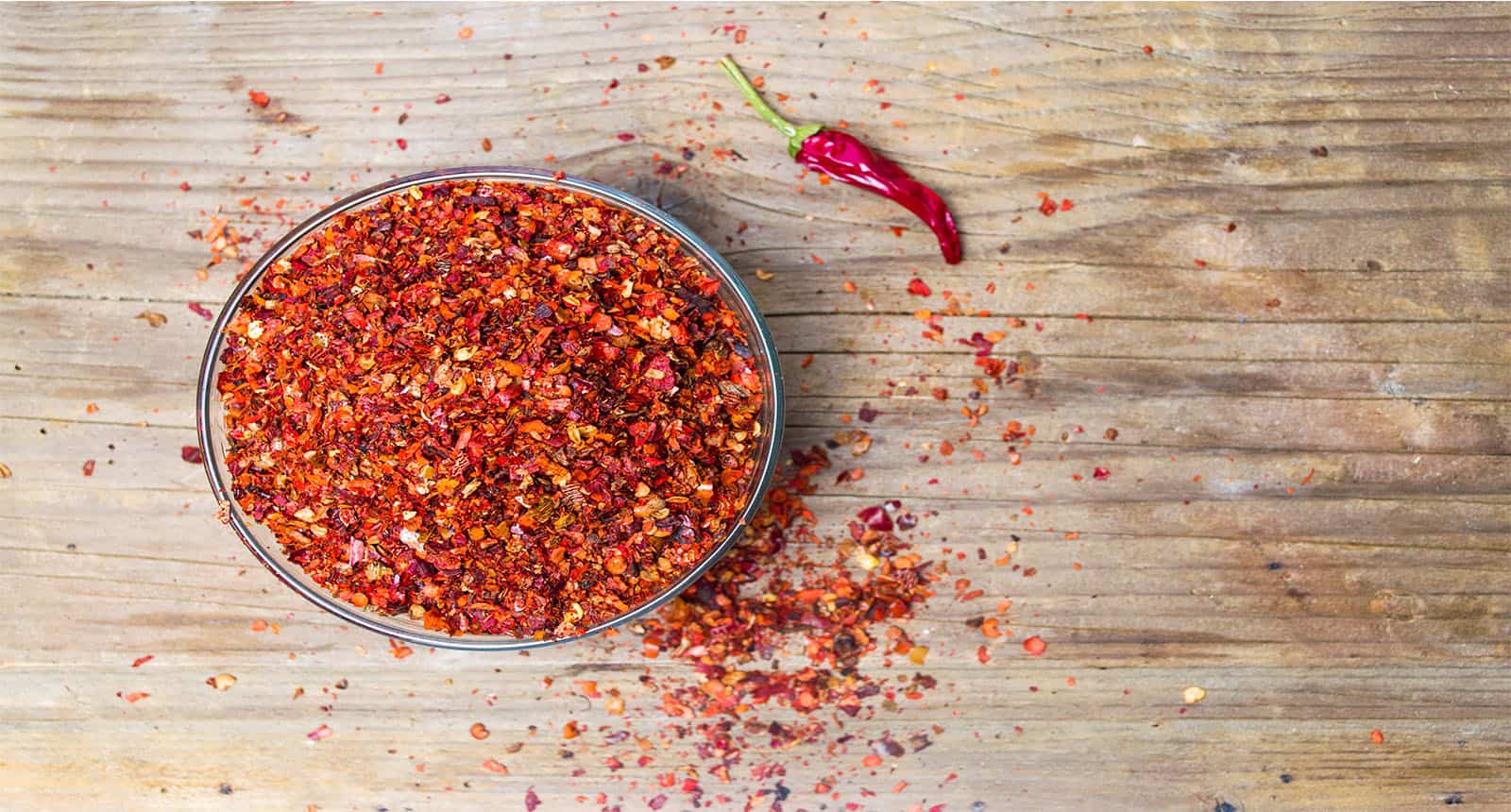 The most common replacement for gochugaru is crushed red pepper. That's because it's easy to find and has the same striking red color as gochugaru. You can even make it on your own by grounding the dried chili peppers.
However, you should be careful with its spiciness. Crushed red pepper's typically at 30,000-50,000 SHU, which is 3-8 times spicier than gochugaru. Make sure to taste your dish before adding more red pepper.
(SHU (Scoville Heat Units): An unit used to measure spiciness (1))
You can see the differences clearly in this video.
Paprika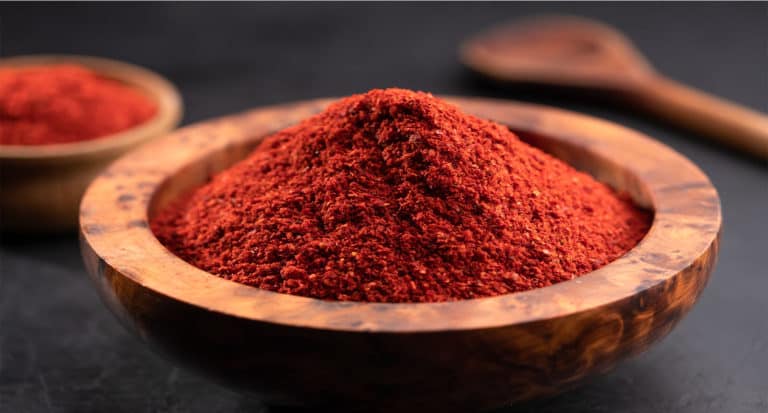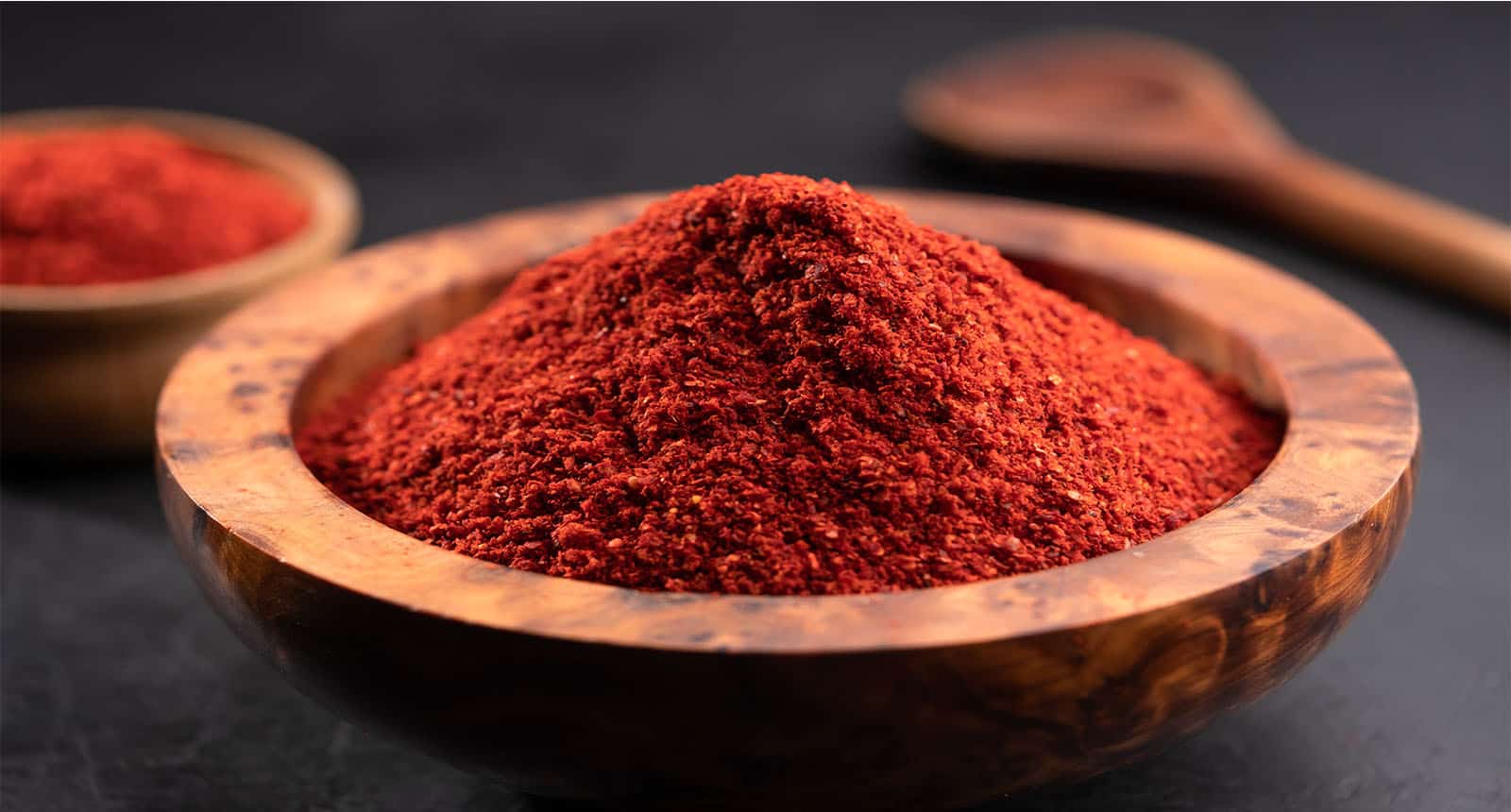 If you look for something that can give your dish the same appearance as gochugaru, paprika is the correct answer. Not only does it bear the striking red color from ground-dried peppers like gochugaru, but paprika is also easily found in any grocery store.
Moreover, there are three types of paprika for you to choose from: sweet, hot, and smoked. The sweet paprika is the basic one and also the most common. Its flavor is milder than the other two, so it's suitable for those that can't handle spicy foods well.
Hot paprika, just like its name, is the strongest of all three. It's primarily used in Hungarian cuisines, both traditional and modern dishes, such as Goulash, gaining another reputation: Hungarian paprika.
Final is the smoked paprika, one that's smoked. Therefore, you can feel a smoky and sweet fragrance in this paprika. There is no concrete answer on which one is the best paprika. Different palates have their own choice of paprika.
Gochujang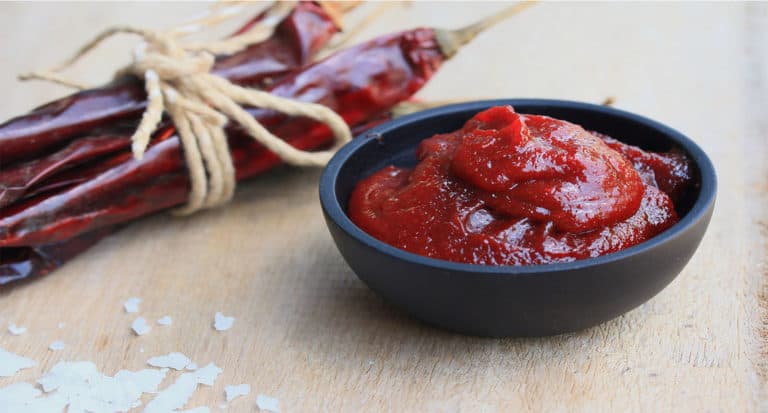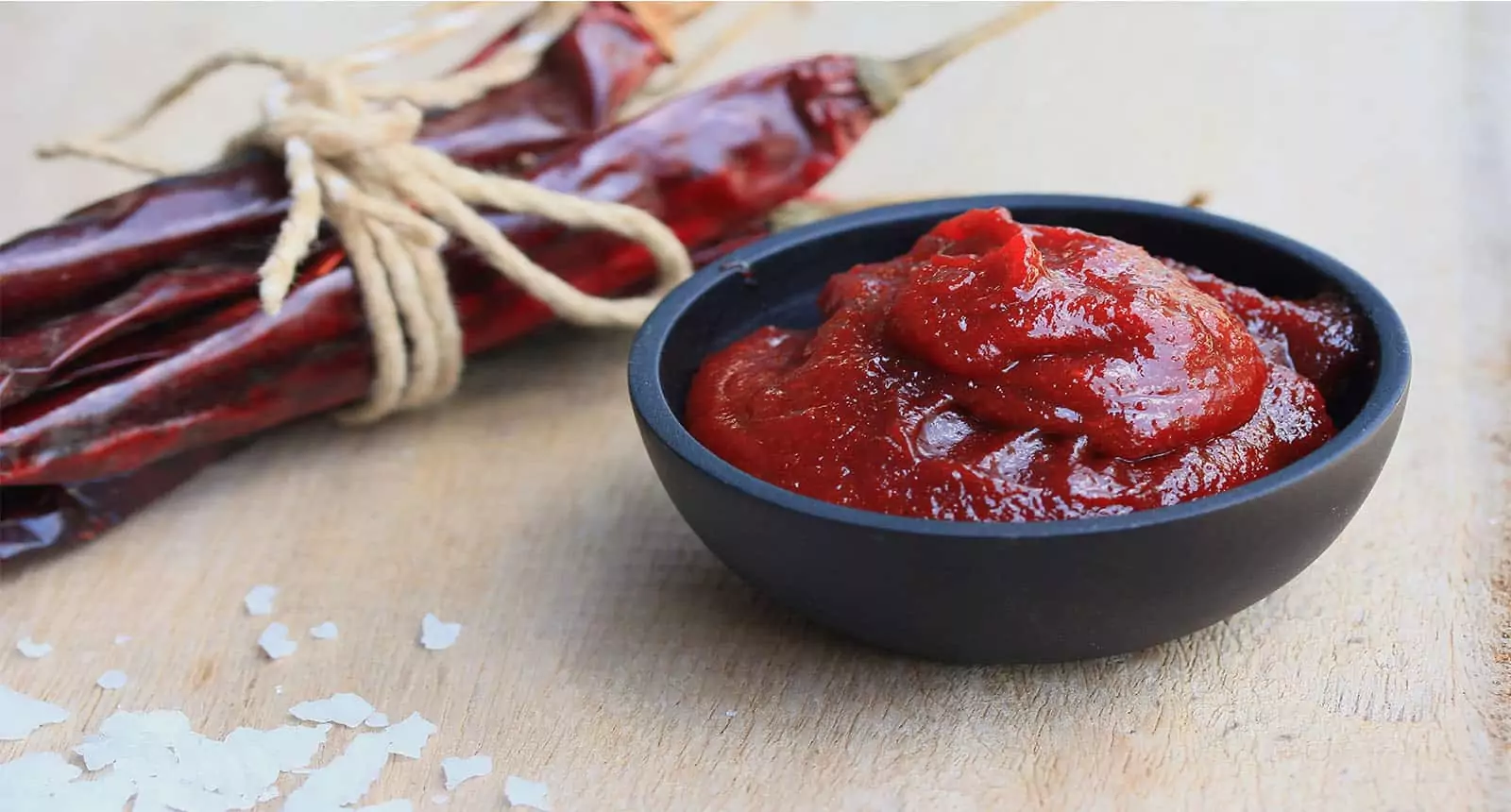 As I've said above, gochujang is often mistaken as gochugaru because they're both made of the same pepper and share the same taste. So why not use it to cover the lack of gochugaru? However, let's pay attention to some crucial differences below.
First, gochujang is a thick paste made of sticky rice, while gochugaru is in powder form. This texture can turn your dish into a wet, gooey mess if added too much.
Additionally, there is already salt in the gochujang, so you may want to reduce the saltiness compared to the original recipe. Or you can use less gochujang than you would typically with gochugaru, maybe half the usual amount. And taste the dish before adding some more.
Gochujang's spiciness may cause some troubles when flavoring. However, it's an excellent choice for those who prefer savory dishes. You can even use gochujang to marinate or as a dip. The fridge is the best place to preserve your gochujang.
You can make Gochujang from gochugaru like this video.
Cayenne Pepper Flakes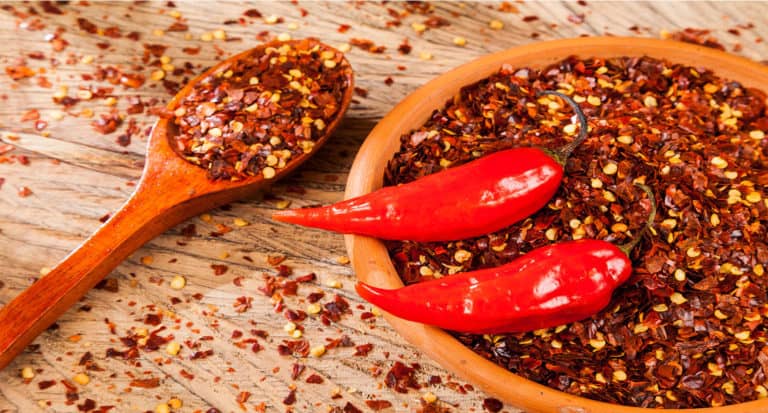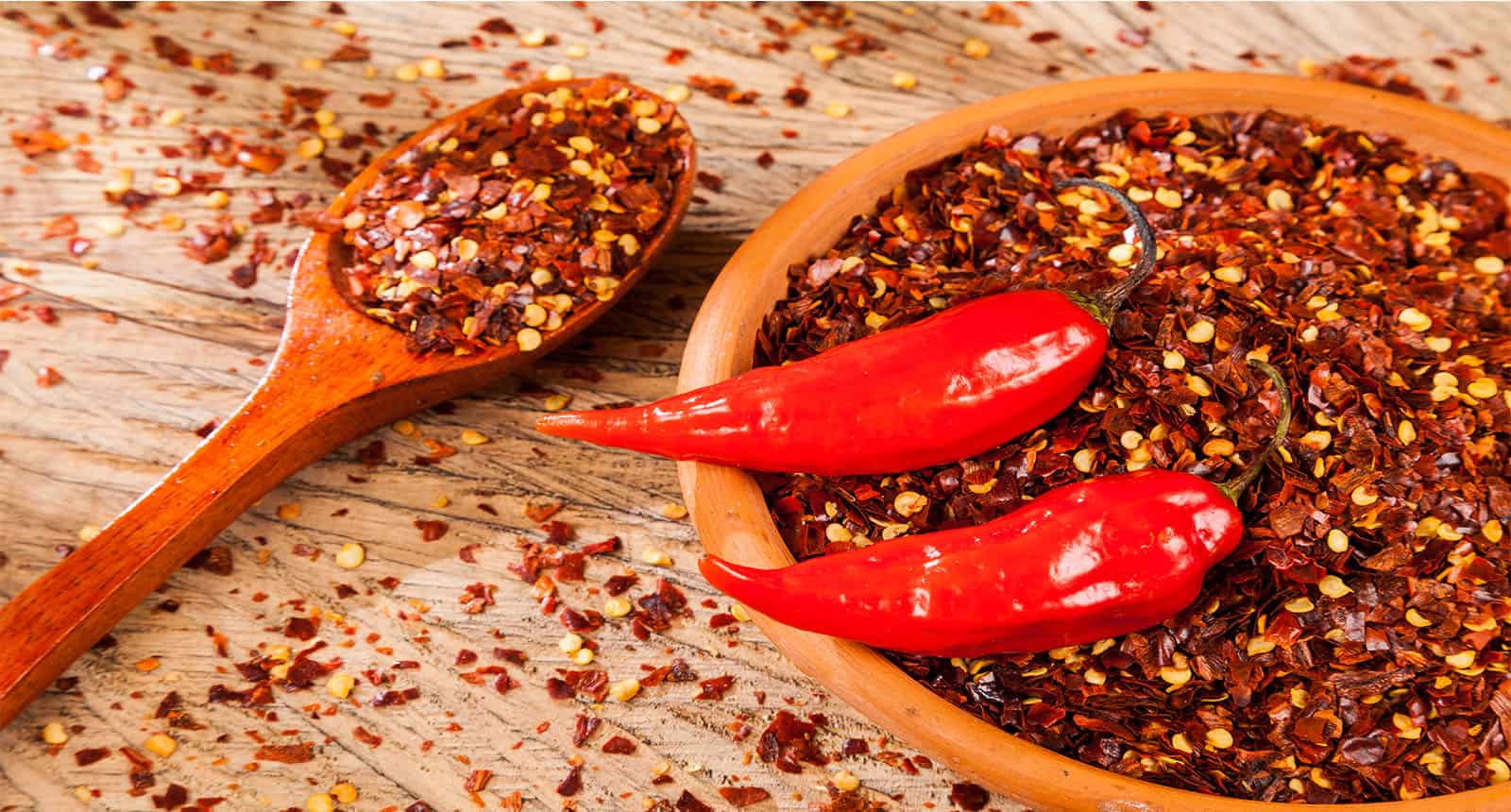 Besides gochujang, cayenne pepper flakes are one of the most common spices in Korean cuisine. Not to mention, they have the same color and texture as gochugaru, which makes cayenne pepper flakes an excellent gochugaru replacement.
Another cayenne pepper flakes' strength is they are packed with lots of vitamins, like vitamin A, C, and E. They also contain flavonoids – the antioxidant protects your cells from free radicals.
However, these flakes are at 30,000-50,000 SHU, 3-8 times hotter and more robust than gochugaru. You can reduce the spiciness by soaking them in lukewarm water before cooking.
A real-experience video on how different they are from gochugaru.
Aleppo Pepper Flakes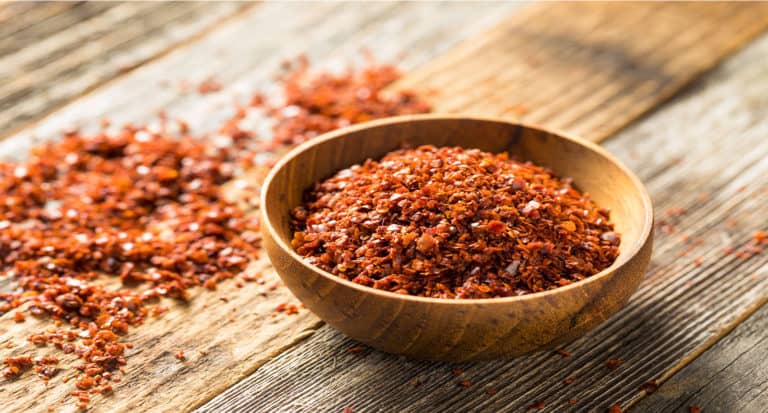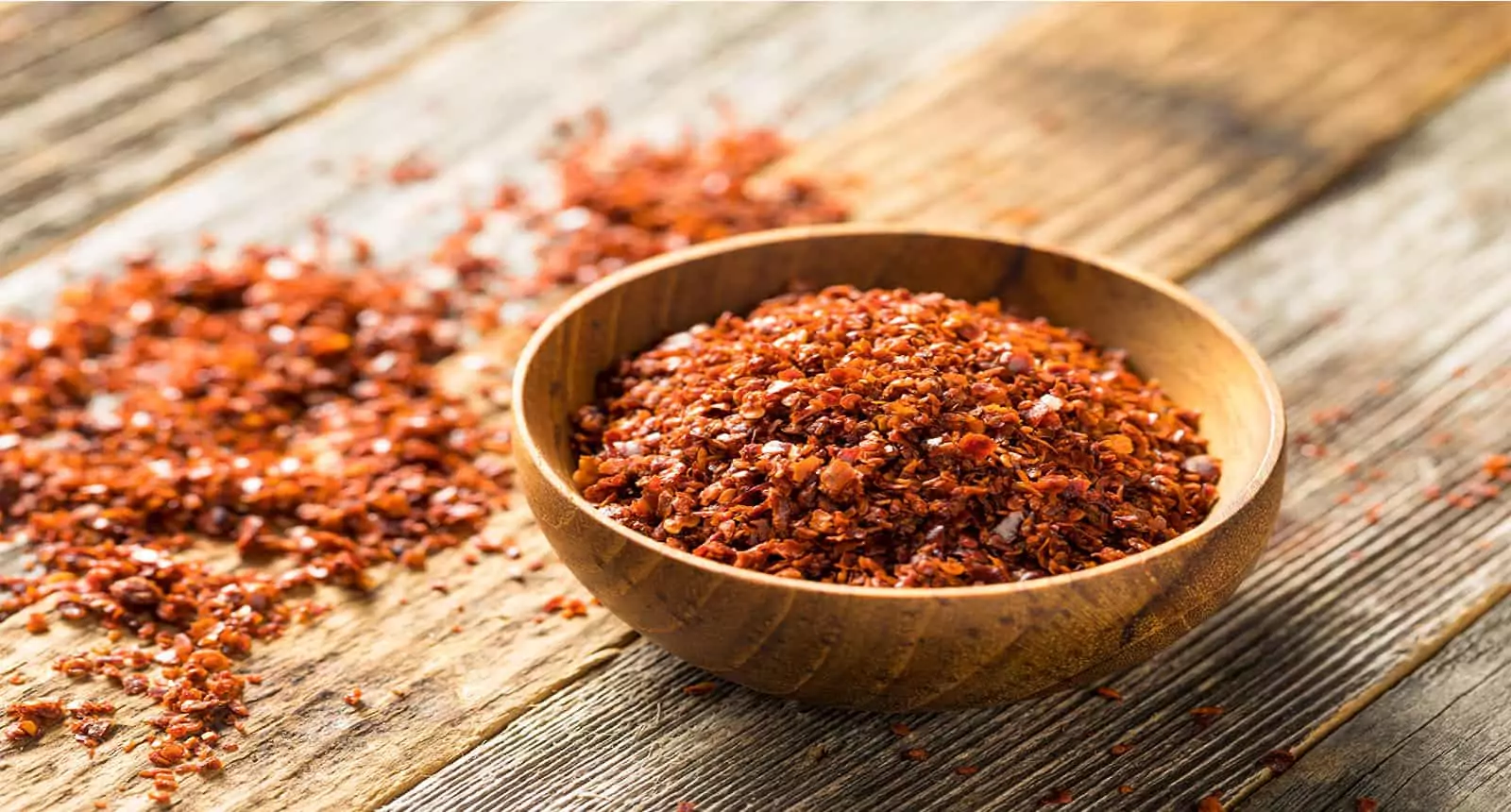 For those staying in the Middle East but craving Korean cuisine, Aleppo pepper flakes come to rescue! This spice got its name from Aleppo, a Syrian town in Turkey, and this spice's homeland.
Aleppo pepper is suitable to replace gochugaru because of its vividly red color and medium heat. However, compared to gochugaru, Aleppo pepper is still a little spicier as it's nearly 10,000 SHU while the former is only between 4,000-8,000 SHU.
That's why make sure to be careful while using it. Some people combine Aleppo pepper with several egg courses to lower the heat. Moreover, this pepper carries a faint fruity sweetness in it, which may not appeal to some people. It tastes best when going with vinegar and salt.
Guajillo Powder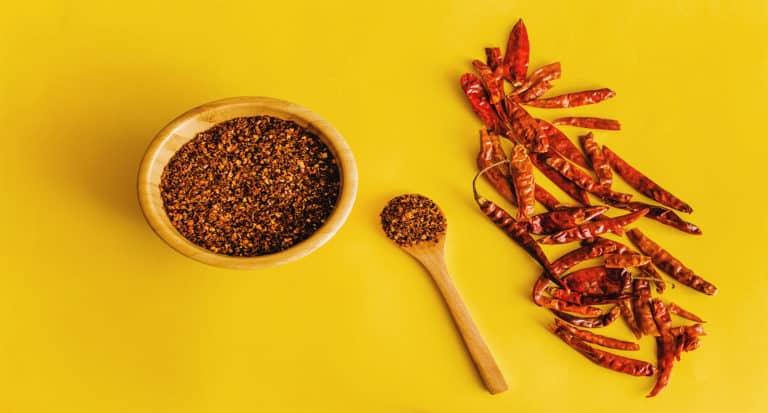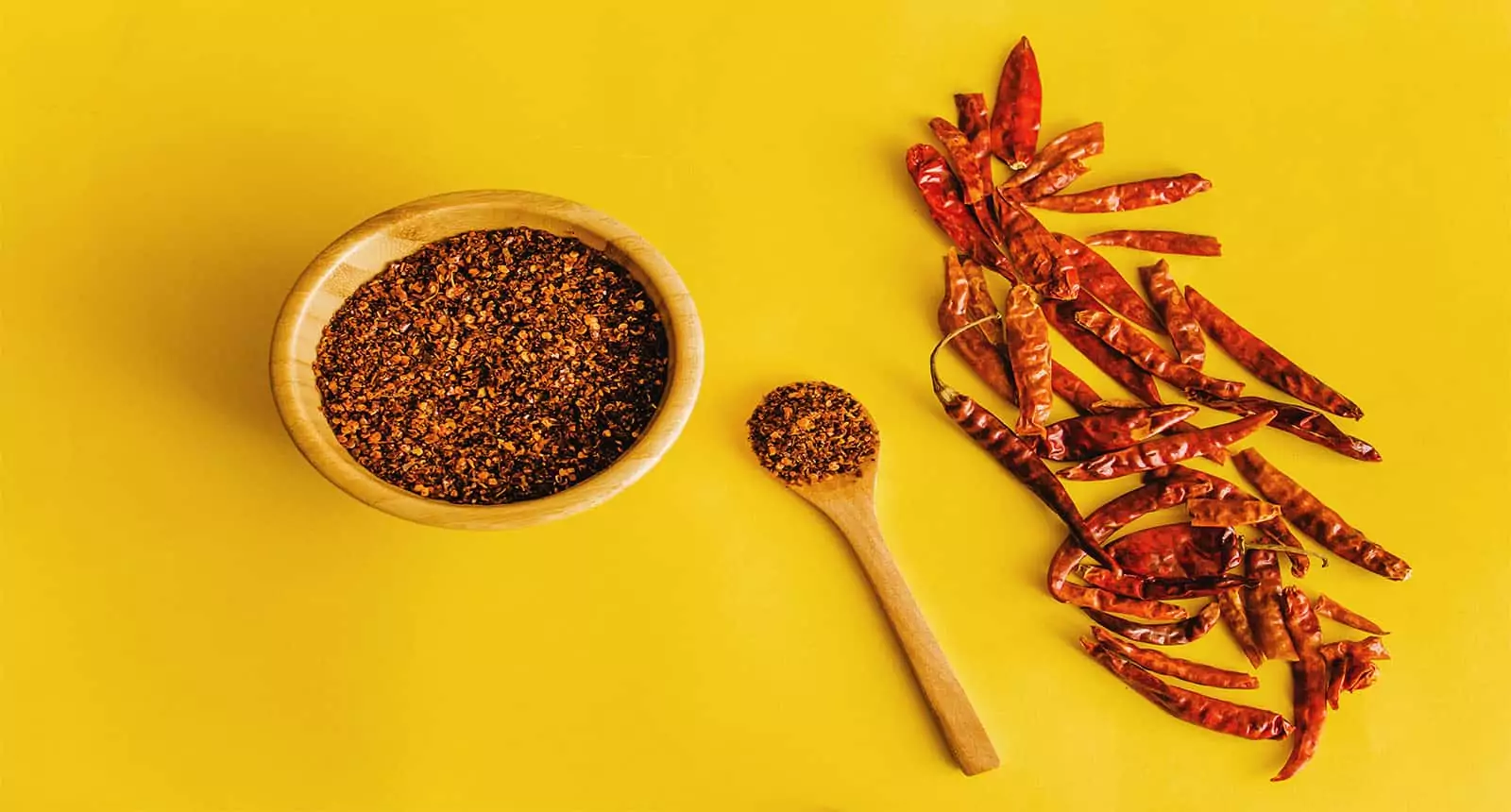 Another Mexican substitute is Guajillo powder. In Mexico, Guajillo chiles are the second most popular in both the farming industry and cuisine.
Mexican people use Guajillo in various fields, but mainly as an accompaniment for their quesadillas and other Mexican dishes. They will dry Guajillo, then have them whole or diced, julienned, or make them into a paste.
This is one suggestion for you on how to make a Guajillo dish.
Watch this video to know more:
However, Guajillo powder is more suitable to replace gochugaru as it's spicier and easier to use without any seeds mixed in. Compared to Aleppo pepper flakes, this one is milder, thus you can control the tangy flavor and heat better.
But be careful not to add too much because Guajillo powder has a reddish-brown color, which is darker than gochugaru and may affect how your dish looks.
Chipotle Powder
Since gochugaru is also a suitable replacement for Chipotle powder, it makes sense to switch gochugaru for Chipotle powder. The latter uses ripe, dried, and smoked Jalapenos peppers.
That's why this powder brings a smoky aroma and flavor to your dish. It takes days to make just one pound of Chipotle powder from ten pounds of Jalapenos peppers.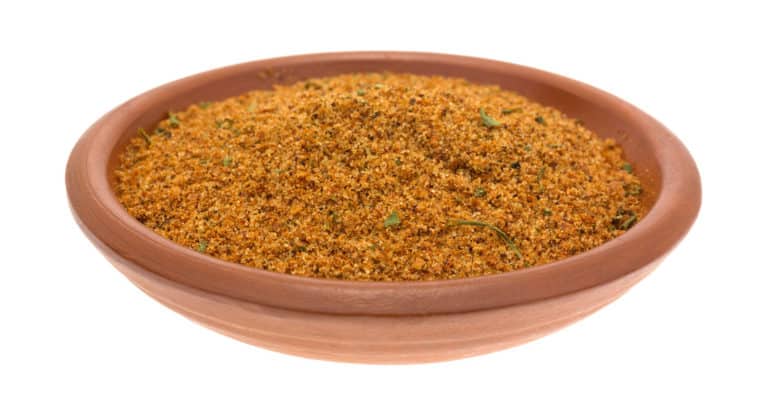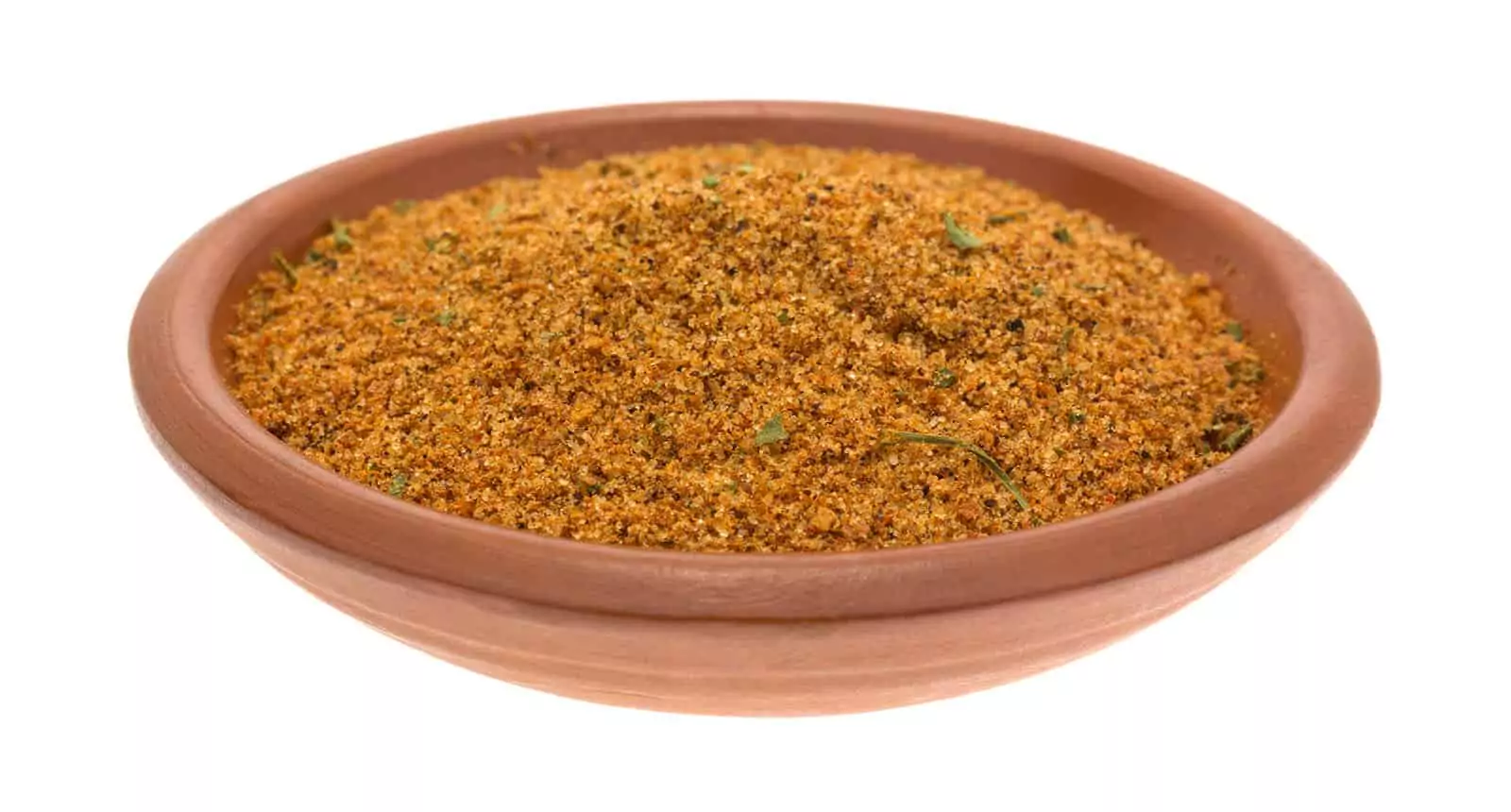 Chipotle powder's spiciness level is almost the same as gochugaru. But you still need to be careful when using it since it's much smokier. You can use them with a bit of crushed red pepper to balance the flavor.
Chipotle is easy to find, yet the quality varies wildly, depending on the Jalapenos peppers quality, the drying and smoking procedure, the mixing ratio between Chipotle powder and other spices,… It might take some time before finding the suitable one with your taste.
You can watch this video about creating a chipotle powder mixture for suggestions.
Chile De Arbol Powder
Chile de Arbol powder is a suitable substitute for gochugaru when you are broke since it doesn't cost as much as other spices. Yet this powder can quickly heat your dishes with its flavor.
And I don't lie when saying Chile de Arbol powder can make your mouth on fire. It's on a level of 15,000-30,000 SHU, which is greatly spicier than gochugaru. Be careful not to put in too much. Just half the average amount of gochugaru is enough.
But if you can endure its heat, you will love Chile de Arbol powder because it has a nutty feature hardly seen in other spices.
If you can't find any Chile de Arbol powder, you can make a sauce from the Chile de Arbol peppers like in this video.
Chile Pasilla
Not everyone can endure the burning sensation of spicy dishes. And Chile Pasilla is the savior you need when cooking a spicy dish but not too spicy. Its spiciness level is only at 1,000-4,000 SU, which is milder than gochugaru so that you can regulate the flavor better.
However, Chile Pasilla has a significant setback with its dark color, utterly different from the bright red of gochugaru. This could change the appearance of your dish in a worse direction. So, take note of this before buying Chile Pasilla.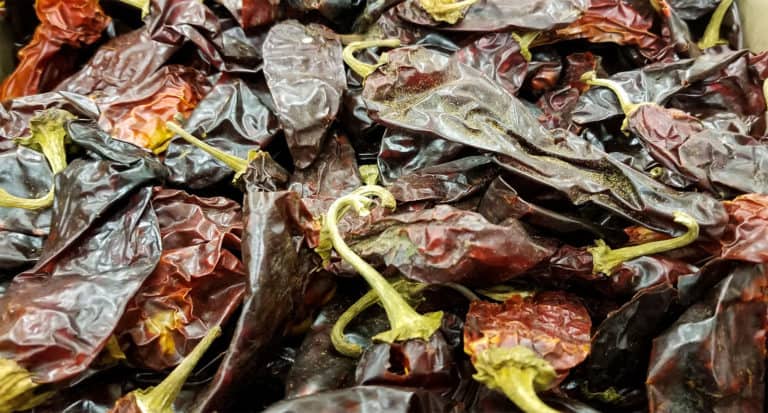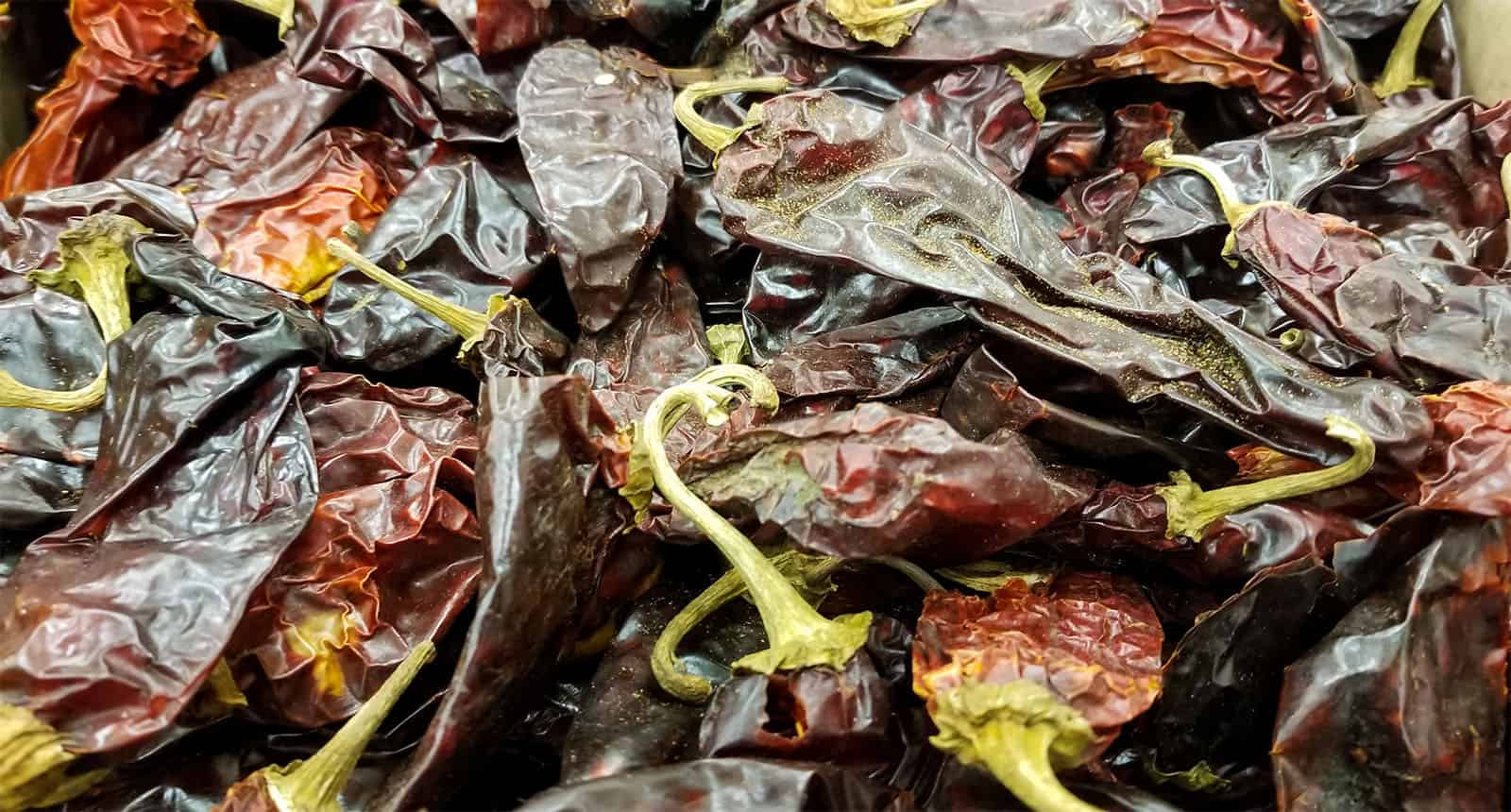 Fish Pepper
If you are a seafood lover, then fish pepper must be in your kitchen, whether to replace gochugaru or not. Younger people these days may not know about it since it's a varietal dating before 1947.
Fish pepper's commonly used in seafood dishes since it brings up an alluring heat yet still compliments the main ingredients. Fish pepper's also an easy-to-grow plant. You don't have to spend too much time or effort to get an abundant harvest.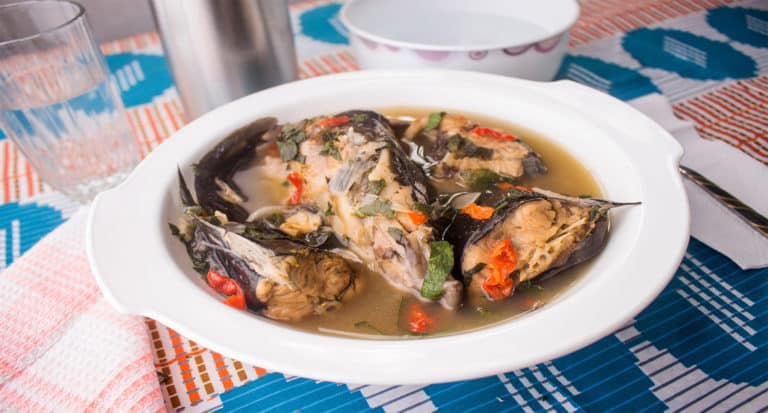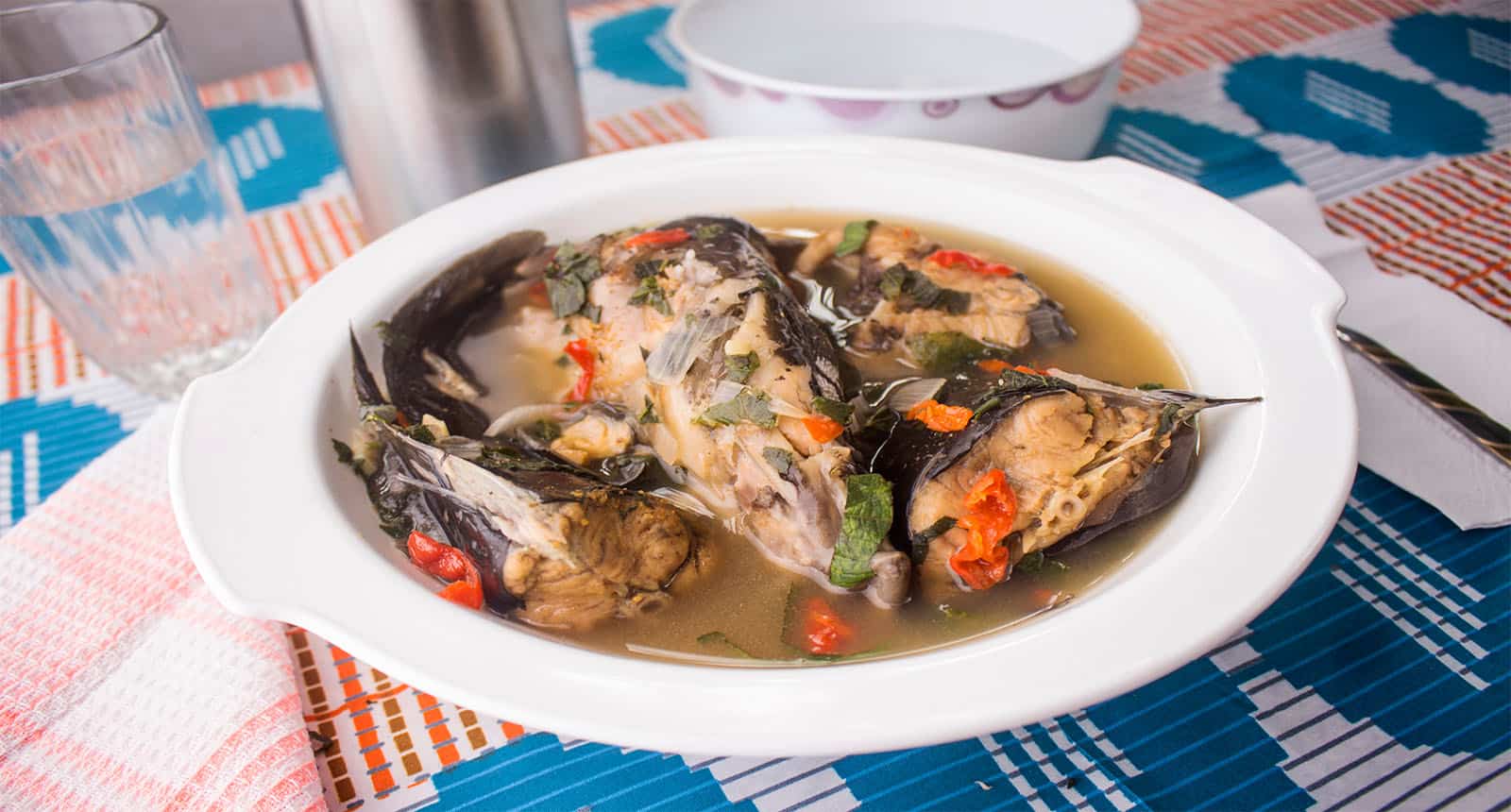 One more thing to remember: Fish pepper is milder than gochugaru. You need to season it more to get the flavor you want.
Sandia Chiles
If you don't own any of those above options, Sandia chiles are the only option. Since they increase under any circumstances, you can plant them in your garden and stock the ripe ones to use in the future. They also process the same heat as gochugaru.
Still, the signature color of Sandia chiles is green. And it's impossible to turn them into striking red like gochugaru. That's why you have to accept there will be no red color in your dish. Moreover, since Sandia chiles are eaten raw, there is no smoky flavor in them.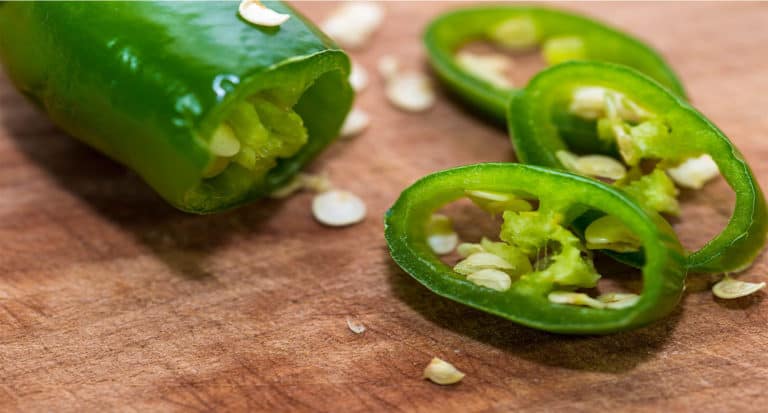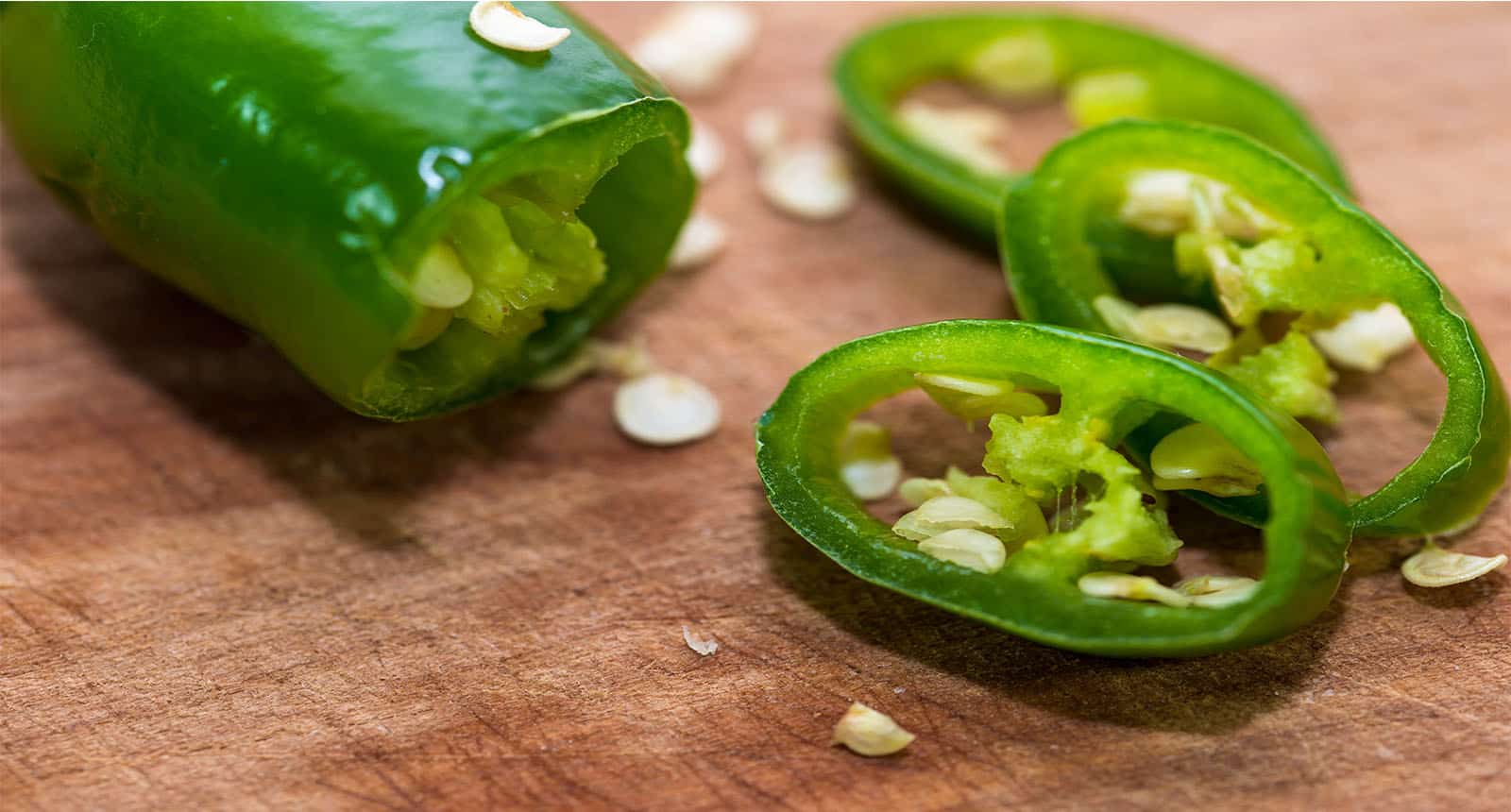 Bonus Tip: How To Make Spicy Kimchi Without Gochugaru?
As mentioned above, gochugaru is an essential part of making kimchi since it creates spiciness and heat. But what if you don't have any gochugaru at home? It's okay, and there are plenty of spices to replace it. In this recipe, I will use paprika since you can find it in any store.
Ingredients:
Cabbage: 1
Sweet rice flour: 1 tablespoon (tbsp)
Water: ¾ cup at room temperature
Salt: ¼ cup
Paprika: ¼ cup
Fish sauce: ⅛ cup
Brown sugar: 2 tbsp
Mince garlic: 8 cloves (¼ cup)
Mince onion: ½ onion (¼ cup)
Minced ginger: 1 tbsp
Chopped spring onion: ½ cup
You can add carrot or radish if you like.
Step-by-step Guidance:
Step 1: Chopping Cabbage
Chop cabbage into small pieces, about 1.5-2 inches/piece. If you have a jar large enough to put in a whole cabbage, then skip this step. Remember to remove the cabbage core.
After that, rinse the cabbage pieces until there's no longer any dirt or soil. Then, put them into a large bowl.
Step 2: Marinate Cabbage
Sprinkle the salt over the cabbage chunks. Use your hands to make sure all the salt covers the cabbage evenly.
Cover the bowl with plastic wrap. Let the cabbage marinate for 1.5 hours. Mix the cabbage once every 30 minutes.
Step 3: Making The Porridge
In a small pot, stir the sweet rice flour in water. Wait until it boils and lower the temperature to simmer. Once thickened, take it off the stove and add brown sugar to the mixture. Let it rest at room temperature.
Step 4: Making The Kimchi Paste
Once the porridge cools down, add the minced garlic, minced onion, minced ginger, and chopped spring onion. Flavor it with paprika, fish sauce. Mix until they blend.
Step 5: Drain The Cabbage
Once the cabbage pieces are shrunk and wilted, the marinate process is done. Put the cabbage under the water to get rid of the excessive salt. Then, drain them in the colander.
Step 6: Adding The Kimchi Paste
Put the drained cabbage into a big bowl and pour the kimchi paste over. Mix them altogether by hand. Then, put the mixture into a big jar or container.
After all those steps, all you have to do is to wait until the cabbage's fermented. Usually, it would take 1 to 2 days. Remember to open the jar/container's lid twice a day to release gas and make sure the cabbage completely sits in the kimchi juices.
After fermentation, put the kimchi into the fridge to preserve the quality.
Of course, you can use other spices instead of paprika to act as gochugaru's substitute. However, pay attention to the difference in their flavors and colors.
You can also watch this video about making kimchi without gochugaru as an example.
FAQs
With all these spices introduced at once, you must have had some confusion here and there. Don't worry because I have listed here all the most common questions about gochugaru's alternatives.
Additional Advice
This article describes the top 11 most suitable spices to replace gochugaru and how to use them distinctly. However, no rules are stating you can't mix those spices. You can create your own herbs mix according to your palate.
Moreover, if you come across any gochugaru, don't be afraid to buy them in large quantities. You can stock them in the fridge for at least one year.
Do you know any other information relating to gochugaru and its substitutes? You can write down your knowledge in the comment section below. And if you find this article useful, don't forget to share it with your family and friends!
Nutrition Facts
1 servings per container
Serving Size1 tsp (1.8g)
---
Amount Per ServingCalories5.7
% Daily Value *
Total Fat 0.3g

0

%
Sodium 0.5mg

0

%
Potassium 36mg

2

%
Total Carbohydrate 1g

1

%

Dietary Fiber 0.5g

0

%
Sugars 0.2g

Protein 0.2g

0

%
---
Vitamin A

15

%
Vitamin C

2.3

%
Calcium

0.2

%
Iron

0.8

%
* The % Daily Value tells you how much a nutrient in a serving of food contributes to a daily diet. 2,000 calories a day is used for general nutrition advice.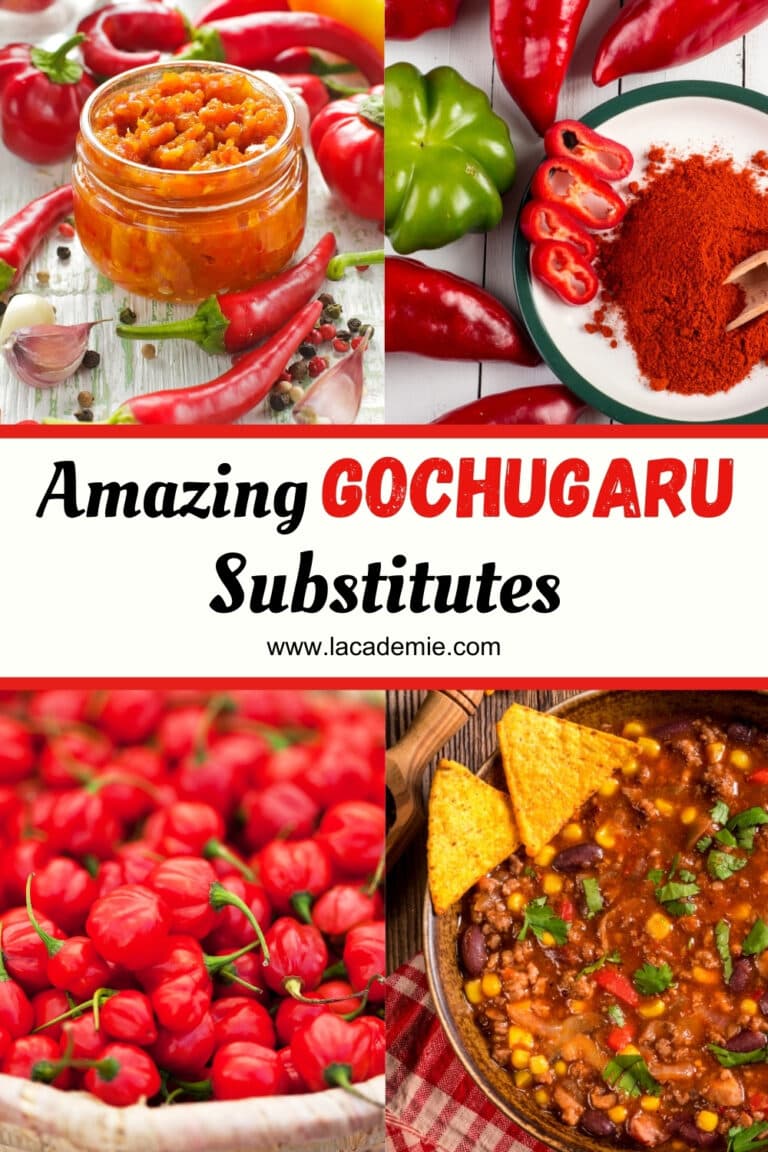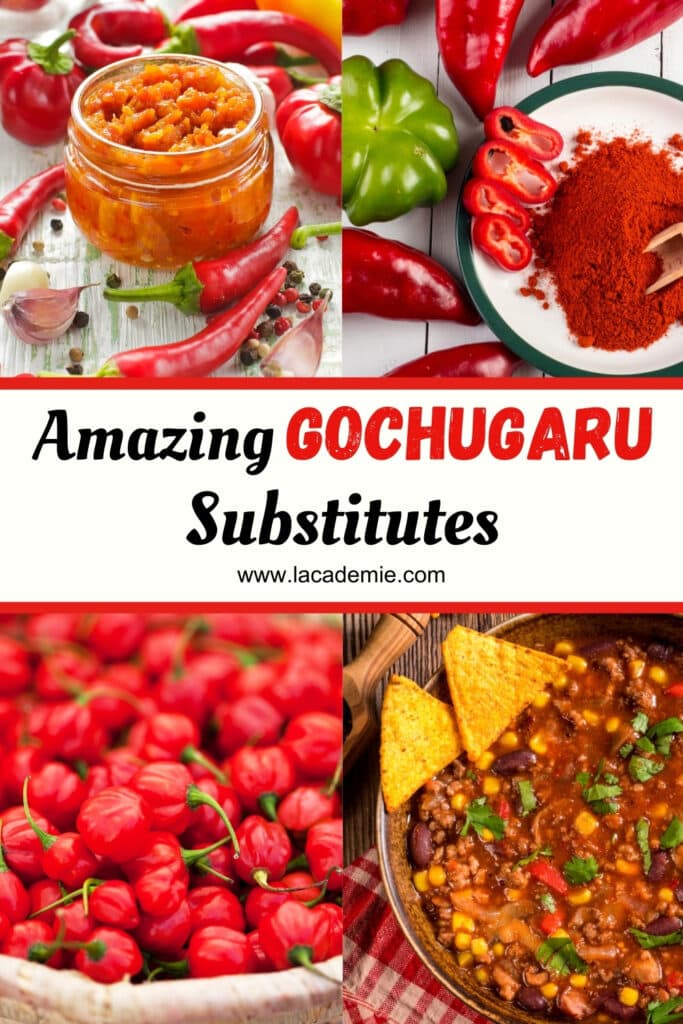 References
MasterClass. 2021. A Guide to the Scoville Scale: How Spicy Peppers Are Ranked. [online] Available at: <https://www.masterclass.com/articles/a-guide-to-the-scoville-scale#the-origins-of-the-scoville-scale>.
SPICEography. 2021. Gochugaru: The Spice Behind Kimchi. [online] Available at: <https://www.spiceography.com/gochugaru/>.