MSG is a basic spice in Asian cuisine, but what are MSG substitutes? MSG helps enhance the flavor of your dish; however, it is not a natural ingredient as many other spices, but a man-made one.
If you can't find any MSG in your kitchen, you can replace it with some spices or food items that are natural and contain more nutritional values. In this article, I will provide you with 15 MSG substitutes that are easy to find and convenient to use at any time.
First of all, let's take a glance through their names by answering the big question: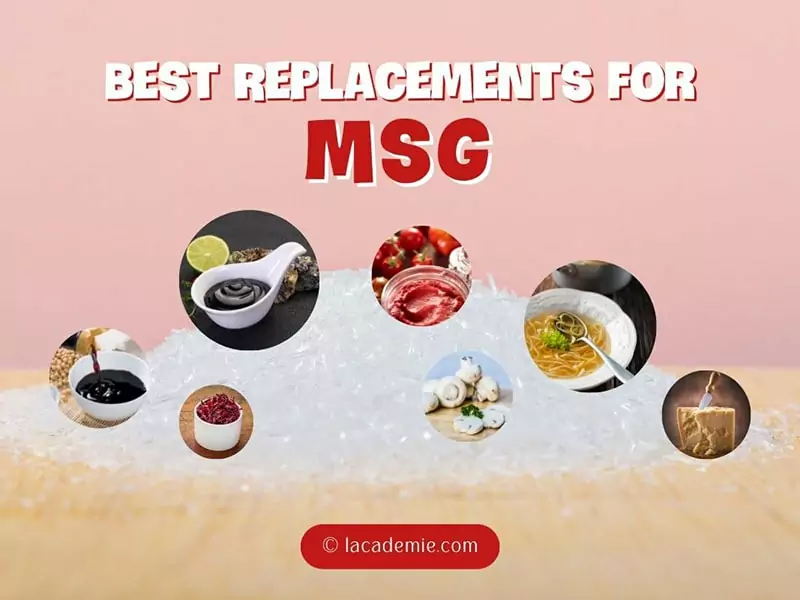 What Are The Names Of Common MSG Substitutes?
In this list, I include the most common and impactful items, so I'm pretty sure that you can use them to replace MSG in your upcoming dish. Here is my list of MSG substitutes:
Beef Stock
Soy Sauce
Oyster Sauce
Parmesan Cheese
Cheddar Cheese
Mushrooms
Tomato Paste
Anchovies
Dulse
Kelp
Yeast Extract
Herbs
Spices
Salt
Flavored Oil
Are you curious about how to use these options as a substitute for MSG? Which alternative will work best for your recipes? Keep on reading to find out the answer!
MSG – A Classic Seasoning In Your Kitchen
As I mentioned, MSG can be found in many kitchens worldwide, especially in Asian cuisine. It is used as commonly as salt in cooking. But what exactly is MSG?
A Brief Overview On MSG
MSG, known as monosodium glutamate, is a primary spice to intensify the taste of foods and dishes. MSG originates from Japan and has been famous around the world for decades. It is also considered as a kind of salt.
MSG has a white, crystalline powder texture that looks just like sugar. Its taste can be described as umami taste, like the taste you find in many good-quality commercial brands of oyster sauce. And this taste is one of the five basic tastes of MSG.
The Usages Of MSG
You can use MSG to intensify umami flavors in liquid foods such as soups, broths, stocks, sauces, stews, or stir-fries. It applies to many dishes in different cuisine cultures worldwide, but the region that tends to use MSG most is still Asia.
One advantage of using MSG to enhance flavors is that it does not change the color and texture of the dish. It just simply makes the dish more savory. MSG can also be used as an alternative for sodium sources like salt to increase the natural salty taste of the foods.
A Popular Misperception On MSG
There is one more thing that you should know about MSG is that it is not a natural ingredient, it's a man-made one. This is also the reason why its name, monosodium glutamate, is a chemical name.
MSG doesn't bring any nutrition or health benefits to the human body. Some people even have allergic symptoms related to consuming MSG. There has always been a controversial perception that MSG is very harmful to our health, especially in America.
In fact, some mild reactions are reported, such as headache, dizziness, sweating, heartbeats increasing, nausea, etc(1). However, no specific evidence has ever been shown to prove that MSG causes severe health risks to its consumers. (2)
Short-term reactions from eating MSG may appear when you eat a large amount, but it's not serious and you can get back to normal soon. Stop eating foods containing MSG if your body reacts to them.
Are you ready to learn about some top MSG substitutes? Scroll down for more!
Top 15 Instant Alternatives For MSG
Here is the list of 15 most useful MSG replacements when you do not have MSG in your hand, but the foods need to be more savory and flavorful immediately.
Beef Stock – The Most Common Substitute For MSG
Beef stock has the most similar taste and is considered as the best substitute for MSG. It can add more flavor to your dish; however, it may slightly affect the taste.
You can buy beef stock or beef stock cubes at the store or supermarket for convenient and instant usage. If you have more time, I highly recommend cooking beef stock at home to get the best natural flavor of beef that can replace MSG and enhance your dish's taste a lot.
Although there are many kinds of stock, such as chicken or vegetable stock, beef stock is still the best of them all to substitute MSG. Or you can use beef broth as well. There is no big difference between beef stock and beef broth.
However, if you can't find beef stock right away, there are other beef broth's substitutions to work in place of MSG. They can be veggie, chicken, or fish stock.
You should add more beef stock than the original amount of MSG in the recipe, but most of the time, it's based on your likings. Keep adding beef stock as much as you want until the taste is savory enough.
Learn how to make beef stock at home with super easy ingredients! Watch this video:
Soy Sauce
Soy sauce is a popular sauce that is commonly used in Asian cuisines. It is made from fermented soybeans, which is a great source of sodium, protein, and umami flavor. Therefore, it can be an excellent alternative for MSG to enhance the umami, salty flavor.
It can be used to boost the taste of a variety of dishes, from salads to soups, noodles, stir-fries, etc. But remember, soy sauce has a very high sodium content that might make your dish overly salty.
If you are highly concerned about healthy eating, you can also try some alternatives of soy sauce. But overall, using soy sauce to replace any ingredient, like MSG, requires more attention at the amount you put into your dish.
You should add less soy sauce than the amount of MSG that the recipe calls for. When seasoning, pour a little bit of soy sauce first, then gradually modify it based on your tastes until you find the flavor fine enough.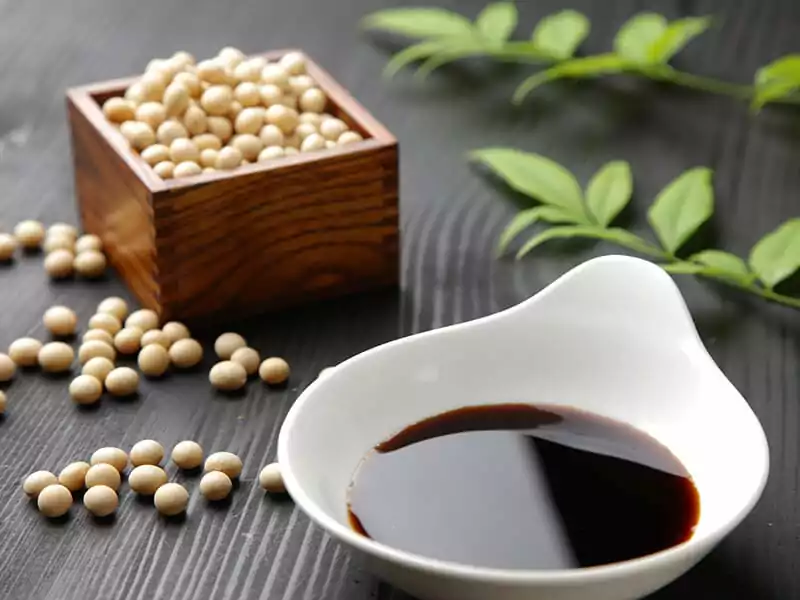 Oyster Sauce
Oyster sauce is not a very common substitute for MSG, but it has the salty umami undertones that probably can help replace MSG in a dish. It is salty, sweet, and spicy at the same time.
If you can't find this component in the nearest supermarket, you can try sweet soy sauce or Worcestershire sauce as the ideal exchange for oyster sauce. However, keep in mind that their texture might be different from oyster sauce.
Just like soy sauce, you should be careful when adding oyster sauce to your dish because you may accidentally overpower the taste with salty flavor. Use as much oyster sauce as you want, but in a considerate way.
Oyster sauce can be used to substitute MSG in many dishes such as soups, stews, salads, even other sauces.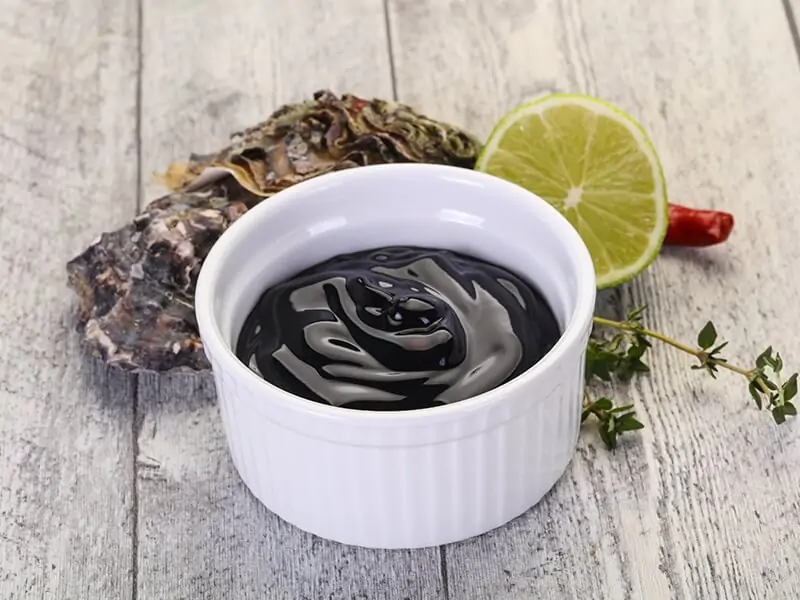 Parmesan Cheese
Parmesan cheese originates from northern Italy and is used in many Italian dishes such as pizza, spaghetti, and risotto. Parmesan cheese is a special cheese that consists of natural MSG from the fermentation process. So, it can be a great replacement for MSG!
If you have a wheel of Parmesan cheese in your kitchen by any chance, you should totally use it to substitute MSG. You should keep the rind of the Parmesan cheese because the umami taste stays mostly on the rind, so it can provide the flavor like MSG.
Try to replace MSG with Parmesan cheese in soups and stews, I'm sure that you won't be disappointed!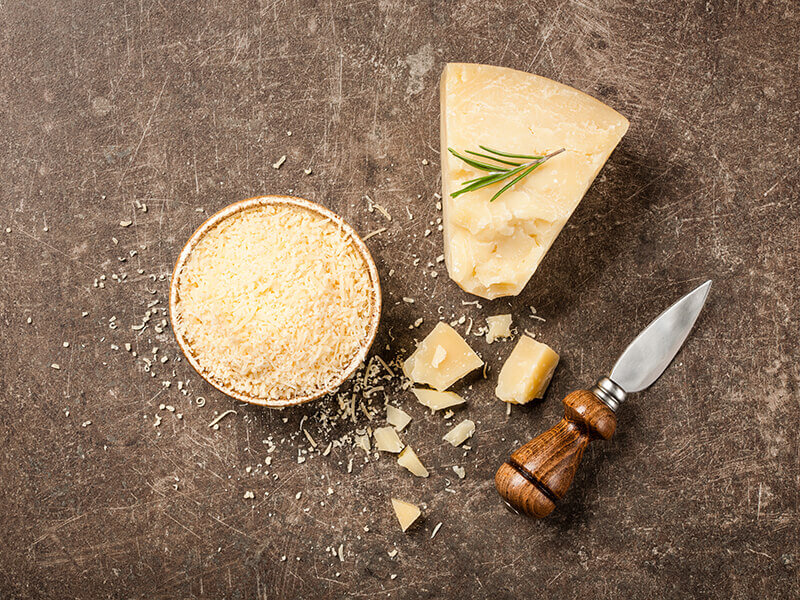 Cheddar Cheese
Besides Parmesan cheese, Cheddar cheese may also be an excellent alternative for MSG. To make it a perfect MSG substitute, use Cheddar Cheese that has been lasting for more than one year.
And remember to opt for top-quality Cheddar cheese that is aged. The older the cheese is, the better it tastes.
Cheddar Cheese may be used to replace traditional MSG in a bunch of recipes, such as stews, soups, salads, pizzas, and many other foods. You may add it as much as you like to substitute MSG.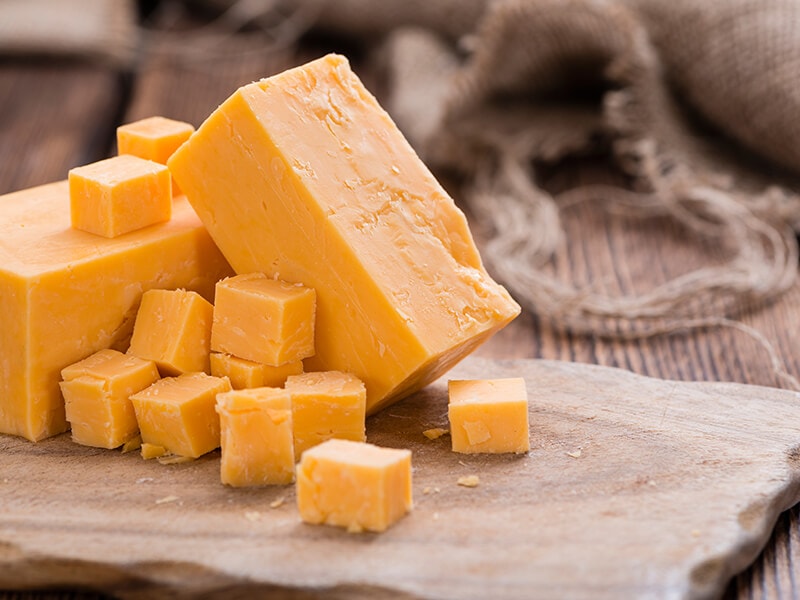 Shiitake Mushrooms
Among many Japanese mushroom species, the most suitable one to replace MSG is shiitake mushrooms because it has the highest percentage of glutamate. Therefore, it can do its best in duplicating the taste of MSG and also intensify the flavor of other ingredients.
Make sure to sauté or roast shiitake mushrooms before using them as an MSG substitute for your dish. This action can help a lot in boosting the flavors of the mushrooms.
You can also use the mushroom seasoning powder if you don't have fresh mushrooms in your hand. Apply the powder with the same amount as the MSG amount called for in the recipe. This substitute goes best with soups and stews.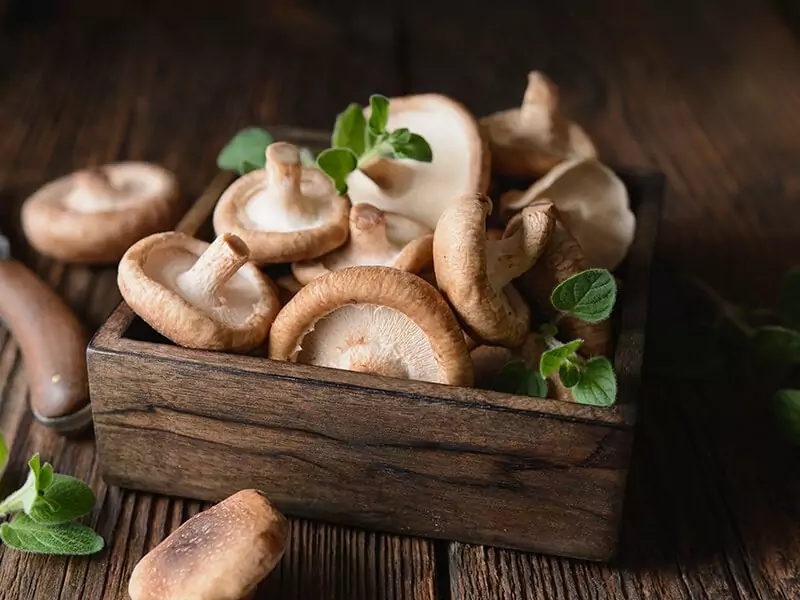 Tomato Paste
Tomatoes are famous for their high glutamate content. To replace MSG, you should use tomato paste, which includes concentrated tomatoes with a dense texture that can pull out all the umami taste.
However, if you don't have this paste on hand, you can use other tomato paste replacements that are made with or without tomatoes. But ensure you use these substitutions at the appropriate level to not alter the dish's final taste.
Tomato paste will be one of the best replacements for MSG that can provide the exact savory taste of MSG to the meal. You can add it according to your likings.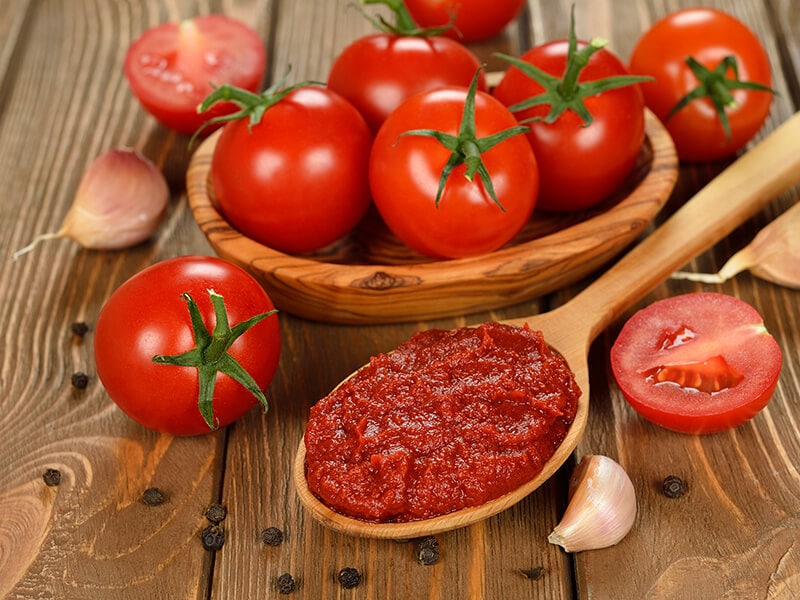 Anchovies
Anchovies are a species of fish that can be used as an amazing substitute for MSG in a recipe. They are rich in umami and salty flavor that can replace MSG in many kinds of sauces and also in pizza, pasta, sandwiches, etc.
Anchovies are also very salty and smell fishy. So keep in mind that they can overpower your dish. If you use anchovies powder, make sure that you use less of it than the MSG amount in the recipe. Also, you should skip the salt in the recipe if you add anchovies to your dish.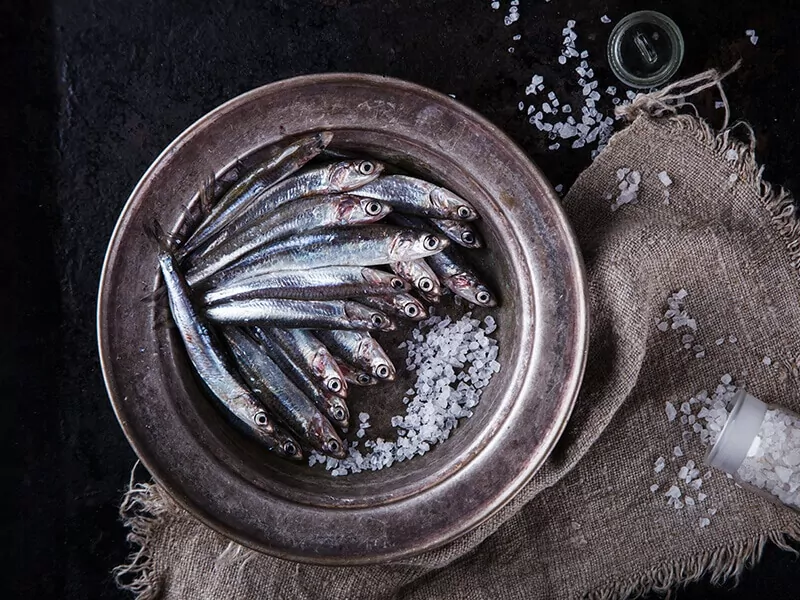 Dulse
Dulse is a chewy species of seaweed that provides a salty, ocean-like taste to your dish. It has a lot of nutrients (vitamins A, C, B6, etc.) and minerals (iodine, magnesium, fiber, etc.) that are good for our health.
Note that it has an ocean flavor, so you should consider it before using it as an MSG substitute if you don't like that taste. You may want to use a 1:1 ratio for the best quality.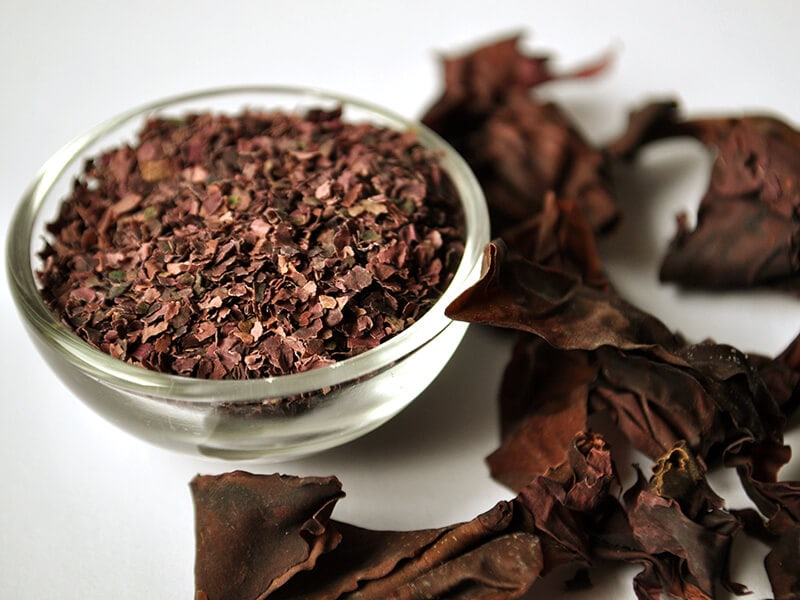 Kelp
Besides dulse, kelp is another kind of seaweed. It includes a natural source of MSG and glutamic acid, which is an amino acid that aids in the tenderization of high protein foods and naturally enhances the flavor of the dish. This characteristic may remind you of MSG.
You should use kelp to replace MSG in liquid dishes like soups, broths, or stews. I can guarantee that you'll be blown away by the amazing flavors that it can offer to your dish. What are you waiting for?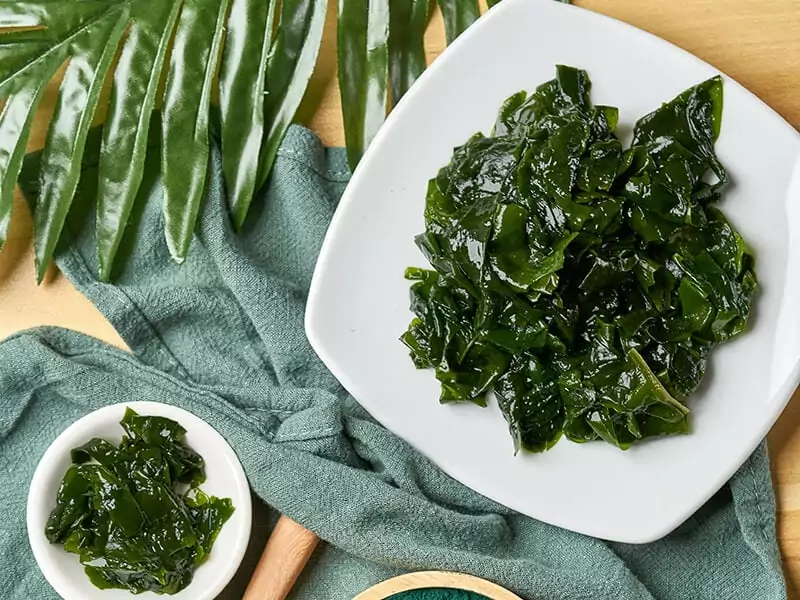 Yeast Extract
Yeast extract is a food additive that elevates the savor in bread or beer. It is usually used to enhance umami taste sensations in many dishes. Like MSG, it does not change any flavor in your dish but intensifies the taste of available ingredients to produce an appealing dish.
Yeast extract is easy to purchase in most grocery stores. It can replace MSG in almost every recipe. Just remember to use it at a moderate amount. To ensure the best result, you should start by adding a small amount to your dish until you're satisfied with the taste.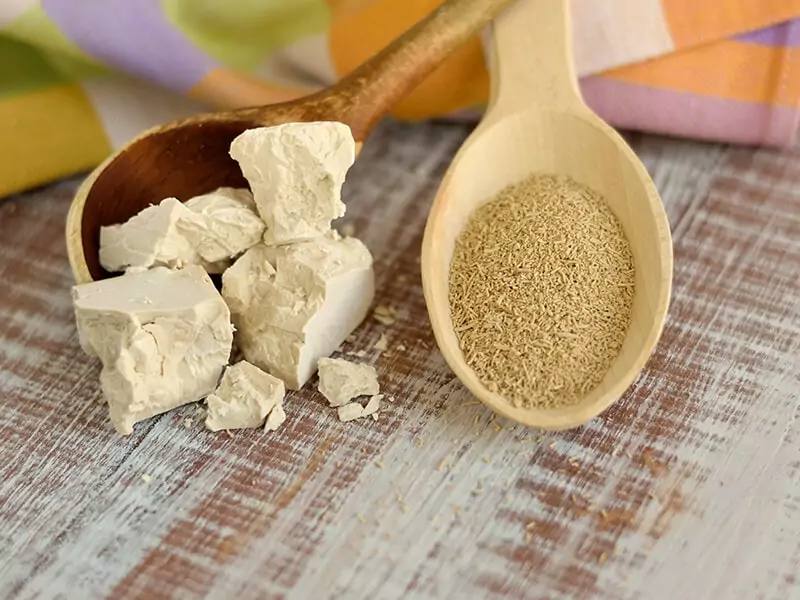 Salt
Needless to say, salt is the most basic spice that can exist anywhere in the world. Not to mention, salt have numerous types that are suitable with all people. So, if you don't have any MSG in your kitchen, just use salt!
You may not believe this but MSG is actually a substitute of salt, which means they can be used interchangeably in cooking. Salt may have higher sodium content than MSG, but it works effectively as an MSG alternative.
Unlike the others, this substitute can apply to almost every dish that calls for MSG in their recipes. You may want to adjust the amount of salt to your likings.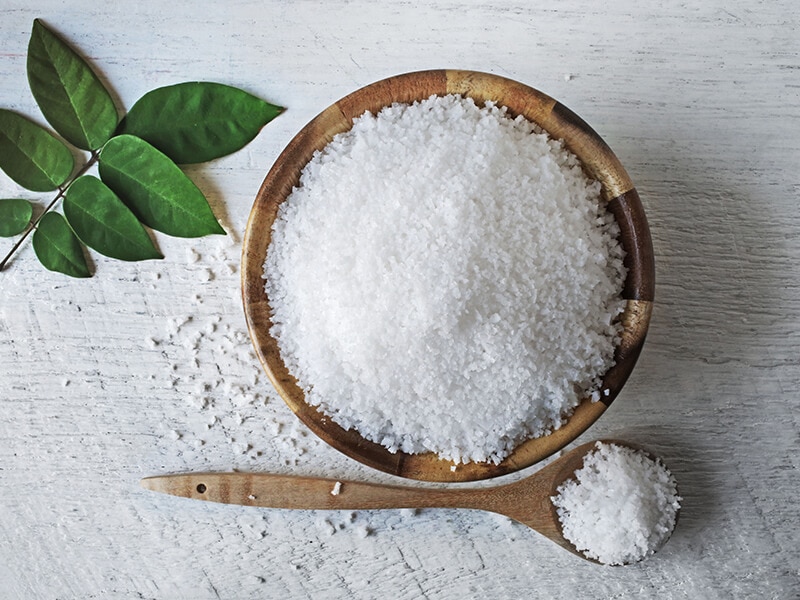 Herbs
If you lack MSG in your kitchen, try to use available herbs right in your kitchen! A mixture of herbs can provide a deeper and more savory taste to your dish. Depending on the recipe of your dish, different mixtures of herbs will be created.
Some herbs that you can use for the mixture are garlic, rosemary, oregano, basil, thyme, pepper, onion powder, etc.
You can also buy pre-mixed herb combinations for convenient usage. But be careful! Store-bought herb mixtures usually contain MSG, so you should not use them if you want to replace MSG completely. Check the label considerably.
Add herb combinations as much as you want until you get the finest taste.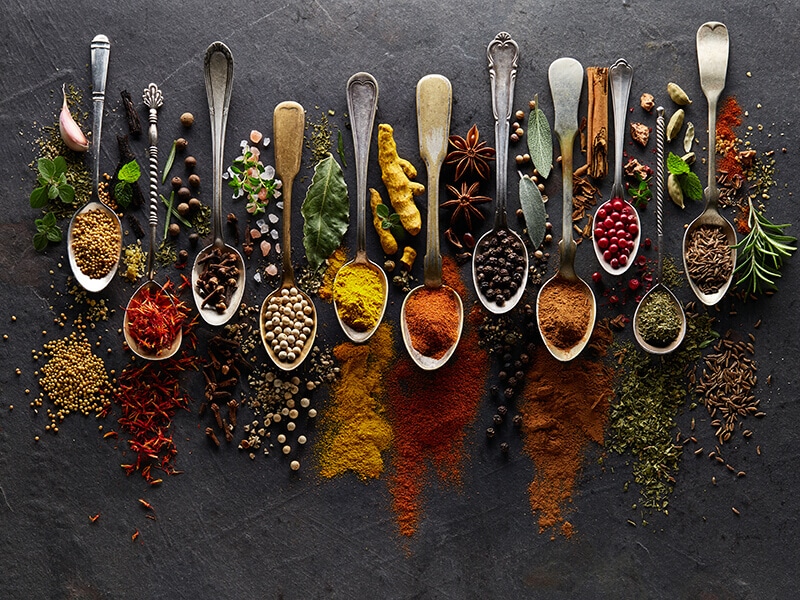 Spices
There are some spices that can help replace MSG in a dish, namely cumin and turmeric. They both have a deep, strong flavor that can enhance your dish's taste really well.
Cumin powder is a popular spice in Indian cuisine. It has a slightly earthy and bitter taste. It is usually added to dishes that require intense flavors.
Turmeric is also a well-known spice from India. It has the signature golden color and may change the color of your dish. It also tastes savory and slightly spicy, so be careful to modify the amount of turmeric powder to replace MSG.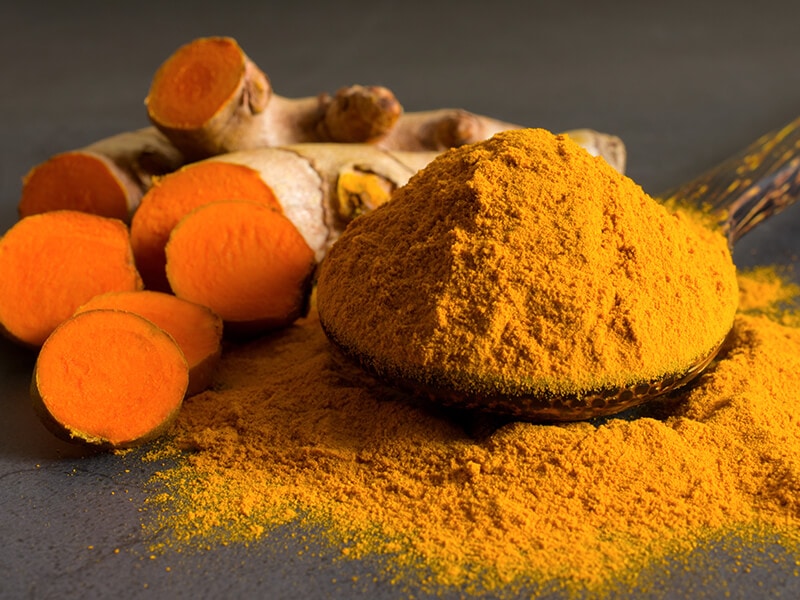 Flavored Oil
Flavored oil is different from cooking oil. It has a unique smell and can give your dish a more interesting flavor. Some flavor oils are sesame oil, sunflower oil, olive oil, and many more. They fit perfectly with salads and can distinguish the taste of your dish.
Just use whatever kind of flavored oil you like to substitute MSG in your salads, and you will not regret it. Suffice to say, flavored oil can turn your salad into a restaurant-grade dish. I'm not joking – it's 100% true.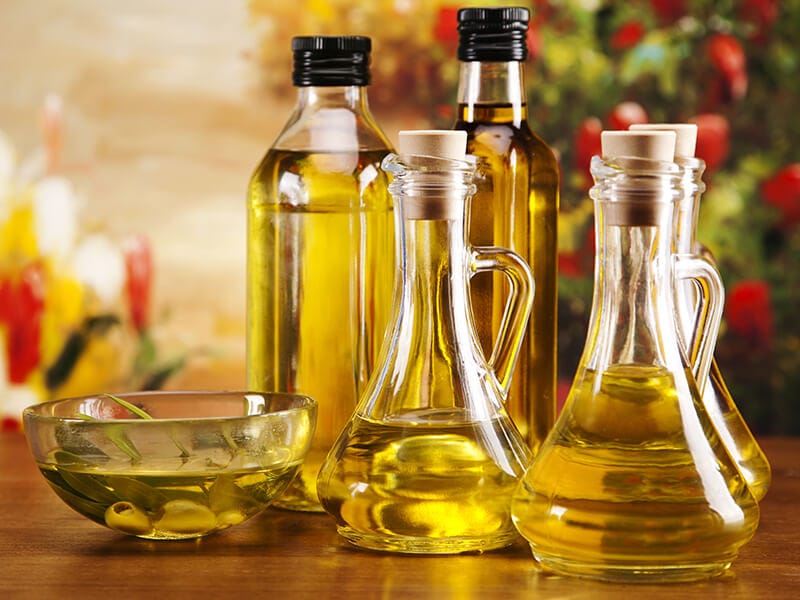 FAQs
Now you know all about the MSG substitutes, but you can be more curious. Here is the list of commonly asked questions and answers that probably can help!
What Will You Use To Replace MSG In Your Next Dish?
Now that you know all about the names and information about MSG substitutes, do you know what to do when the recipe calls for MSG but you don't have it in hand?
You can always use one of my substitute suggestions, or you can just get rid of MSG from the recipe without replacing it with anything else. Hope that you enjoy the article and find it helpful to yourself!
Don't forget to try my recommendations and tell me about your feelings when using them by commenting below this post. Also, if you have any other concerns about MSG substitutes, feel free to leave some words so that I can answer!
Nutrition Facts
1 servings per container
---
Amount Per ServingCalories95
% Daily Value *
Total Fat 1.1g

2

%
Cholesterol 290mg

97

%
Sodium 801mg

34

%
Potassium 70mg

2

%
Total Carbohydrate 2.8g

1

%

Dietary Fiber 0.2g

0

%
Sugars 2.4g

Protein 20.6g

40

%
---
Calcium

80

%
Iron

1

%
Vitamin D

79

%
* The % Daily Value tells you how much a nutrient in a serving of food contributes to a daily diet. 2,000 calories a day is used for general nutrition advice.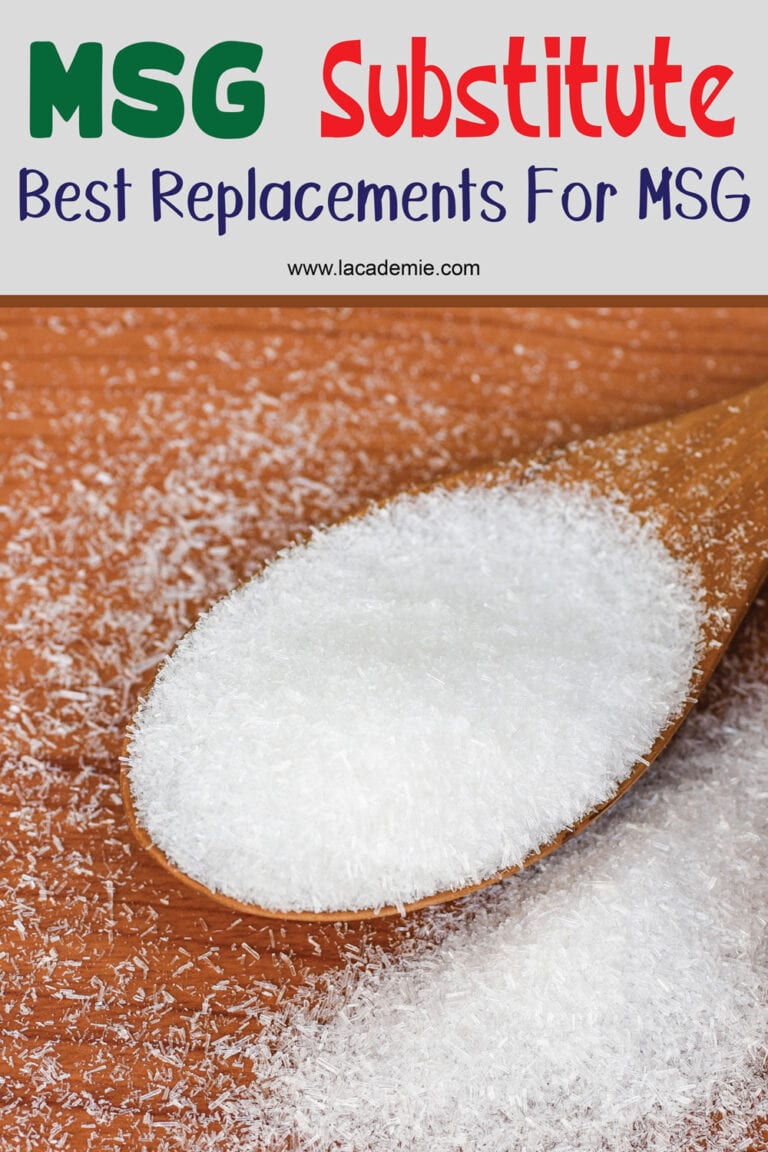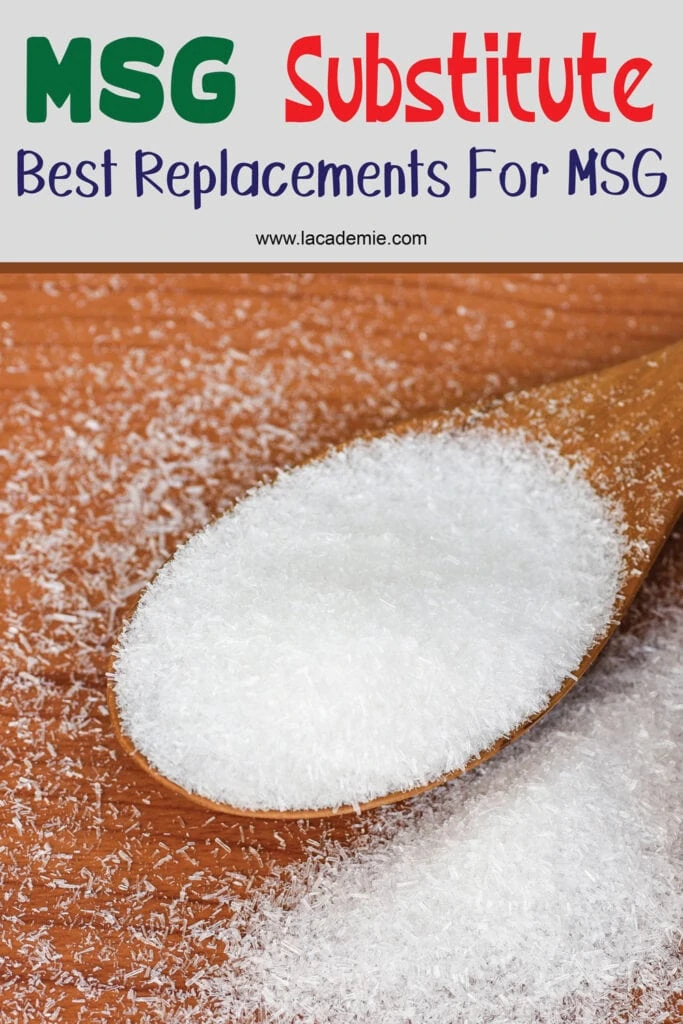 References
1. U.S. Food and Drug Administration. 2021. Questions and Answers on Monosodium glutamate (MSG).
2. Mayo Clinic. 2021. How does your body react to MSG?.
3. Maluly, HDB, Arisseto-Bragotto, AP, Reyes, FGR. Monosodium glutamate as a tool to reduce sodium in foodstuffs: Technological and safety aspects. Food Sci Nutr. 2017; 5: 1039– 1048.