There are 14 magnificent soy sauce substitutes in this post. This condiment plays an important role in the food industry, right? However, soy sauce isn't always available in some regions, and some people are intolerant of the ingredients in soy sauce.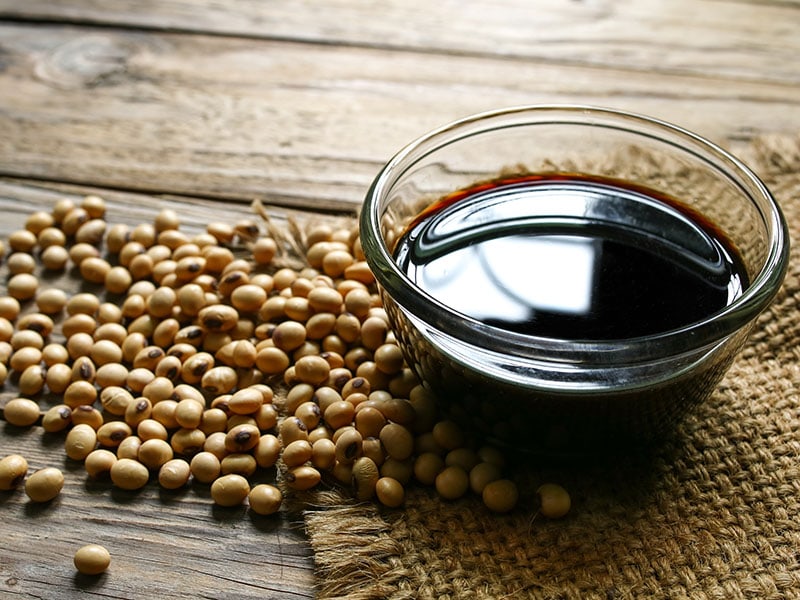 The Ultimate List Of Soy Sauce Substitutes
Before going into details, I would like to summarize the list of all substitutes in this post. They are divided into two parts for your convenience: non-vegan and vegan alternatives.
Non-Vegan Alternatives:
Worcestershire sauce
Fish sauce
Anchovy
Oyster sauce
Vegan Alternatives:
Tamari
Coconut aminos
Liquid aminos
Dried mushrooms
Miso paste
Maggi seasoning
Salt
Shoyu sauce
Umeboshi vinegar
Hoisin sauce
Below is the table of ratios for soy sauce substitution. I hope it brings you valuable information.
| | |
| --- | --- |
| Substitute | Ratio (Soy sauce : Substitute) |
| Worcestershire sauce | 1:1 |
| Fish sauce | 4:1 |
| Anchovy | Self-adjusted, finely minced |
| Oyster sauce | 1:1 + salt |
| Tamari | 1:1 |
| Coconut aminos | 1:1 |
| Liquid aminos | 1:1 |
| Dried mushrooms | 1:1 |
| Miso paste | Self-adjusted + water/vinegar/liquid aminos |
| Maggi seasoning | 1:1 |
| Salt | Self-adjusted |
| Shoyu sauce | 1:1 |
| Umeboshi vinegar | 2: 1 + 1 coconut aminos |
| Hoisin sauce | 1:1 + sour food (lemon, vinegar) |
First of all, let's get to understand the nature of soy sauce and how people traditionally make this condiment.
Exciting Facts About Soy Sauce
Soy sauce is a kitchen staple used across countries, especially in Asia. It's a thin, dark brown liquid and, in most cases, considered vegan-friendly.
Soy sauce is an essential part of many people's daily lives. It complements your dishes and makes your food look amazing. This dark brown condiment has powerful impacts on other foods and the markets, aside from its modest look.
The flavor of this sauce can be described as salty, umami, and tangy, with a note of sourness aftertaste. This is due to its long fermentation process.
Are you curious about how this tasty sauce is made?
The Traditional Method To Create This Wonderful Sauce
There are four main ingredients to make soy sauce: soybeans, wheat, salt, and brine solution. In general, it takes about 18 months to complete the fermentation process.
Here are the steps to make soy sauce:
Step 1: Soak soybeans and cook them. Crack wheat and roast it.
Step 2: Mix the two with brine and koji – a fungus widely used in East Asian cuisines.
Step 3: Mash them with salt and water. Then let the mixture brew for at least 5 months.
Step 4: Strain the fermented mixture and get the liquid.
Step 5: Sterilize that liquid and package it into bottles.
Those bottles have a wide variety of flavors, depending on the extra seasonings added in the production process. That's why the markets are filled up with endless versions of soy sauce.
Why Does Someone Avoid Using Soy Sauce?
Stunning as it may sound, in some cases, soy sauce has negative effects on human health. Other reasons are related to different people's demands for nutrition and diet. Let's check out why people swap for other condiments instead of soy sauce.
Soy Allergy
An essential ingredient to make the sauce is soybean. Soy contains a histamine compound, and many people are found to have histamine intolerance (1). Consuming soy sauce can lead to toxic reactions in these people.
High In Sodium
As mentioned in the traditional method part, there is a lot of salt used for the brewing process of soy sauce. Consuming too much salt can cause several serious illnesses, such as chronic heart and kidney disease (2)
If your doctor advises you to limit your daily sodium intake, you should opt for other sodium-reduced substitutes for soy sauce in this post.
Gluten Profile
Soy sauce is made of roasted wheat, and that's why there is a certain amount of gluten in this condiment.
There's a disease known as celiac. People who suffer from this disease cannot eat soy sauce because their bodies create immune reactions against absorbed gluten. In other words, consuming gluten is off-limits for them.
Two Brilliant Versions Of Homemade Soy Sauce For You
Before knowing about all the substitutes, why not learn how to create soy sauce in your own kitchen? There are two varieties you can DIY at home: vegan and non-vegan soy sauce.
Let's head into the recipes!
An Exclusive Homemade Non-Vegan Soy Sauce Recipe
When it comes to homemade soy sauce recipes, things are pretty simple. Here I will present to you my favorite DIY non-vegan soy sauce.
What you need to prepare:
A saucepan
A clean bottle
2 tbsp. beef broth
1 tsp. apple cider/Balsamic vinegar
1 tsp. dark molasses
1 pinch garlic powder
1 pinch ginger powder
¾ cup water
1 pinch of freshly grounded pepper
Instructions:
Step 1: Mix all the ingredients in a saucepan, except for the pepper.
Step 2: Bring them all to a boil. Once the mixture reaches 100 degrees celsius, reduce the heat and let it simmer. The time for simmering is 10-15 minutes, depending on how thick you want your soy sauce to be.
Step 3: Sprinkle pepper all over the liquid to taste.
Step 4: Let it cool down. Drain the soy sauce through a sieve and pour it into your clean bottle. Your soy sauce should last up to a week if you make it this way and store it in the fridge later.
The black molasses will give your soy sauce a beautiful dark color like store-bought ones. However, if molasses isn't available to you, you can try using honey, corn syrup, or maple syrup instead. The color will be lighter, but it won't affect the taste much.
This visual instruction will ensure your best result in making homemade non-vegan soy sauce.
The Ultimate Homemade Vegan-Friendly Soy Sauce
This recipe will result in a highly concentrated alternative sauce that vegans can enjoy. Moreover, its shelf life is longer than the non-vegan homemade sauce above.
A few things you need to have:
A saucepan
A clean bottle
2 tbsp. vegetable bouillon
1 tbsp. rice vinegar
1 tsp. dark molasses
1 pinch garlic powder
1 pinch ginger powder
¾ cup water
3-4 fenugreek seeds
1 pinch of freshly grounded pepper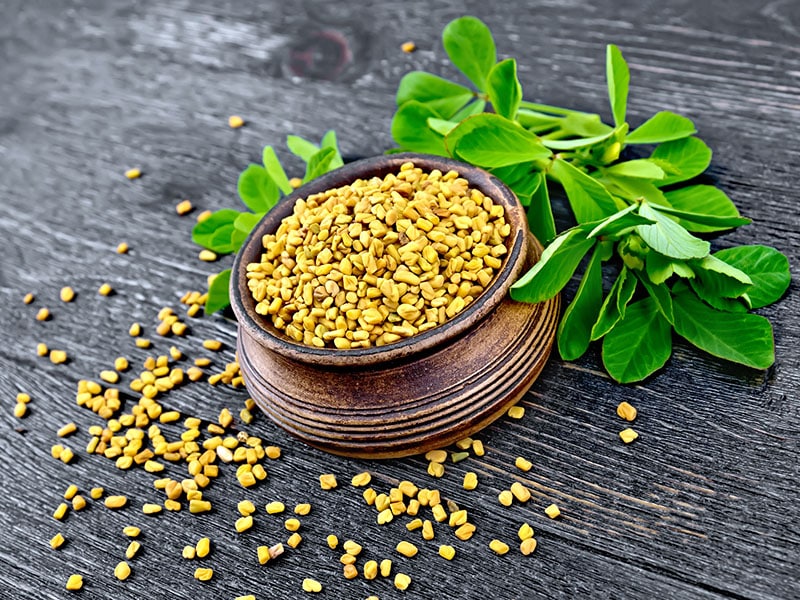 The instructions for this vegan-style soy sauce is pretty much the same as the non-vegan version. Hence, all you need to do is:
Step 1: Mix all the ingredients in a saucepan, except for the pepper and fenugreek seeds.
Step 2: Bring them all to a boil and reduce the heat once it reaches the boiling point. Incorporate the fenugreek seeds and simmer till the mixture reduces by half in volume.
Step 3: Taste to see if you need to add more salt. Then sprinkle pepper all over the liquid.
Step 4: Let it cool down. Drain the soy sauce through a sieve and pour it into your clean bottle.
With this recipe, your soy sauce will strongly resemble the flavor of non-vegan soy sauce. It also lasts longer than the non-vegan soy sauce, let's say for about one more week. Please give the bottle a good shake before each use.
Let's learn how to make the amazing Korean-style soy sauce at home together:
Fantastic Substitutes For Soy Sauce You Should Try
When it comes to substitution, things are never always exact. Some can pair with the same food like soy sauce, while others should not. Other ingredients may be added for enhancing flavor purposes, too.
I will explain to you about the switching ratios as well as information related to the alternatives. Are you ready to find them out?
Terrific Non-Vegan Food Items To Use In Place Of Soy Sauce
If you are not a vegan, you are free to go with a whole range of options below. Have fun experimenting with these exceptional alternatives!
The Amazing Non-Soybean Sauce: Worcestershire
Worcestershire is a fermented food that originates from England. Compared to soy sauce, its flavor is slightly sweeter, tangier but both sauces resemble the umami taste.
The traditional process of making Worcestershire is adding different ingredients to the vinegar base, like anchovies, spices, and tamarind. Therefore, there are many debates about whether Worcestershire sauce is a gluten-free option for soy sauce.
Worcestershire is used as a condiment in various cuisines, especially in meaty dishes. You can try substituting soy sauce with this sauce in a 1:1 ratio. However, if you are a vegan or allergic to seafood, Worcestershire is not suitable for you.
Because it can be rather challenging to notice signs of spoilage in condiments, you should check to see if Worcestershire sauce can get rancid before using it as a soy sauce substitute.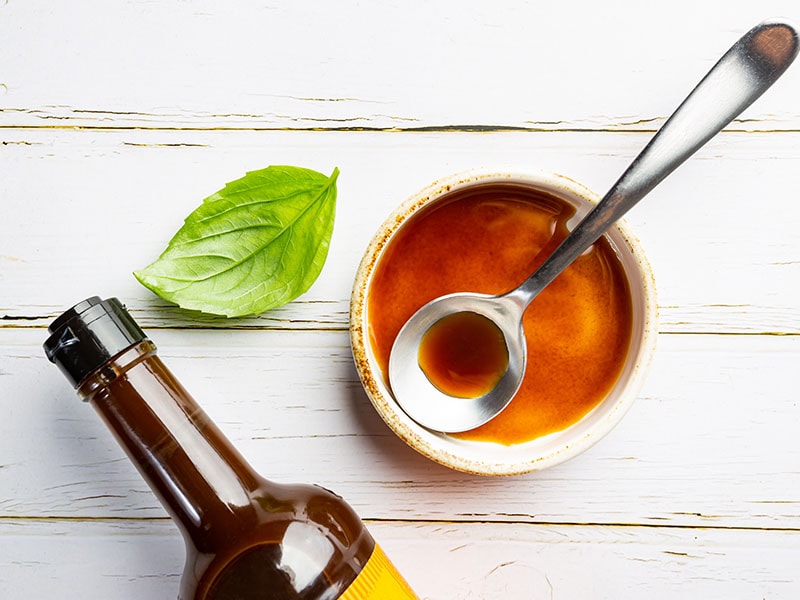 Fish Sauce Is An Intense Flavor Substitute Of Soy Sauce
As mentioned in its name, fish sauce is made from fermented fish. Anchovy is a common choice for making fish sauce, but krill and other oily fish can also work. They are left to ferment for approximately two years before being added to the final products.
Fish sauce has pungent umami and salty roundness. The taste of fish sauce is much stronger than soy sauce. Hence, it is not recommended to substitute fish sauce for soy sauce in an equal amount.
Fish sauce doesn't have the strong smell of fish. Asian people use this condiment in a variety of cuisines. You can try to combine it with lime juice in order to balance the taste. But please keep in mind to moderate the amount of fish sauce due to its intense flavor.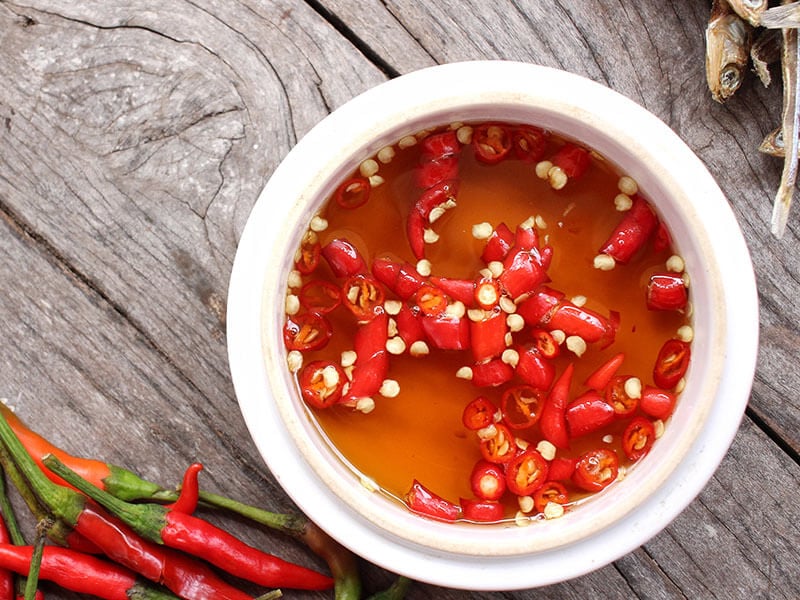 Anchovy – A Fish But Not With Fishy Smell Alternative
Anchovy is an intensely flavored sea fish. Though it is salty and savory, this fish can not be substituted for soy sauce in all circumstances.
If you are making a stir fry dish or curry, but soy sauce isn't available, anchovy will work just fine. You need to carefully mince the fish into tiny pieces and put them all into the boiling liquid. The fish should be dissolved right away.
This fish is not a common alternative to soy sauce. If you plan to use anchovy instead of soy sauce in liquid form, like when dipping vegetables, it may not meet your expectations though.
Thus, avoid using anchovy as a substitute for soy sauce in liquid form. Put it in cooked recipes instead.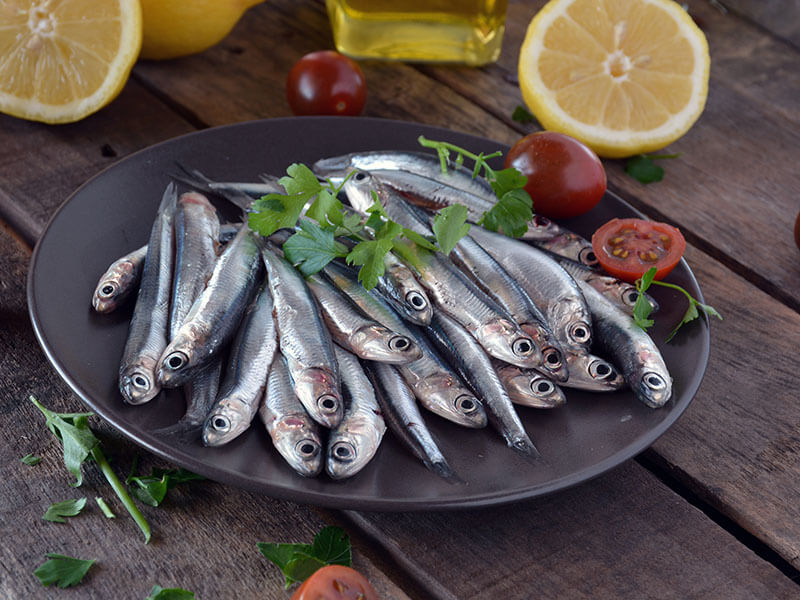 Oyster Sauce – An Alternative For Those Who Love Seafood
Not sure what oyster sauce is made of and used for? Although the answer is a bit complicated, to cut the long story short, traditional oyster sauce is made from oyster. Other seasonings might also be added to improve the overall taste of oyster sauce.
Therefore, oyster sauce is umami, sweet, and a little bit smoky. You can perfectly replace your soy sauce with this unique sauce by adding some more salt to it. You can also liquidize it with water or broth to make it as thin as soy sauce.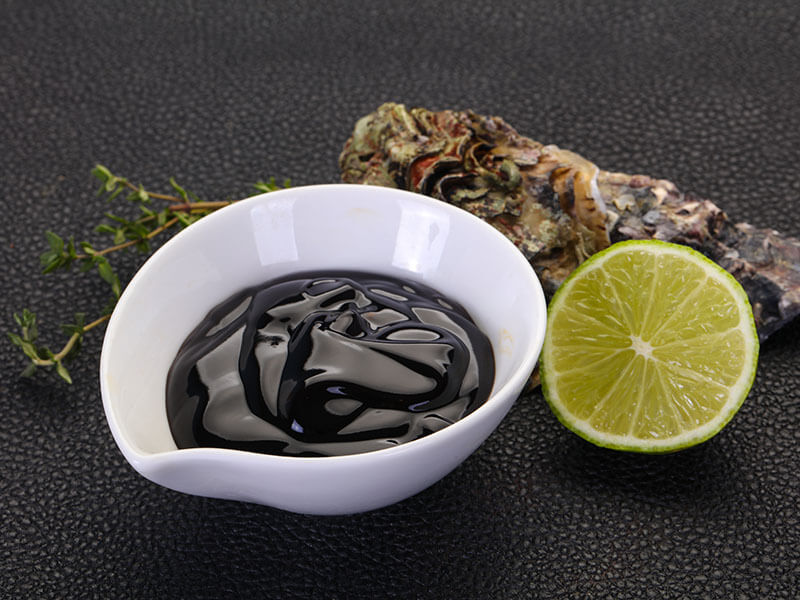 Incredible Vegan Options To Substitute For Soy Sauce
Below are 12 excellent choices for you to replace soy sauce in a vegan way. Let's find out about them together!
Tamari Is A Brilliant Gluten-Free Substitute For Soy Sauce
Just like soy sauce is a fantastic tamari alternative, tamari can also be used to substitute soy sauce. This is due to the fact that tamari is considered to have the closest taste to soy sauce. It's also made from soybeans and undergoes the same process as brewing soy sauce.
What's more impressive is that it usually doesn't contain wheat. Tamari is great for people who want to reduce gluten consumption. However, please check the nutrition labels carefully before buying, as some brands include a small amount of wheat in their tamari products.
Tamari has a little thicker texture than soy sauce and bears a similar umami taste. You can replace an equal amount of soy sauce with tamari in your recipe.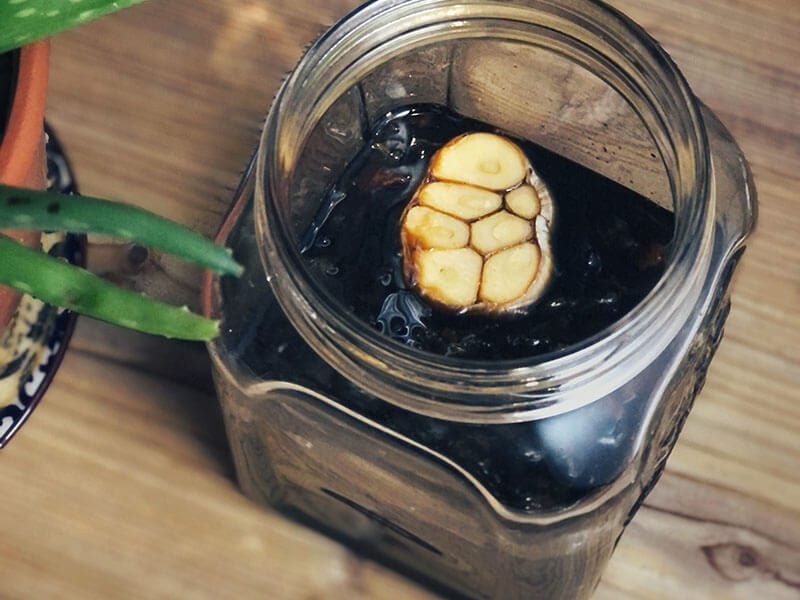 Coconut Aminos: Another Terrific Sodium-Reduced Version Of Soy Sauce
If you are avoiding wheat and soy, as well as reducing salt intake, this is a perfect product for you. Despite the word "coconut" in its name and the fact that it's made from fermented coconut sap, it doesn't taste like coconut at all!
When it comes to the umami flavor, coconut aminos bears a remarkable resemblance to soy sauce. However, coconut aminos is sweeter as it tastes more like molasses.
Like tamari, the substitution ratio for soy sauce is 1:1 if you are using coconut aminos. However, you might want to add an extra amount of salt to compensate for the lack of its salty taste.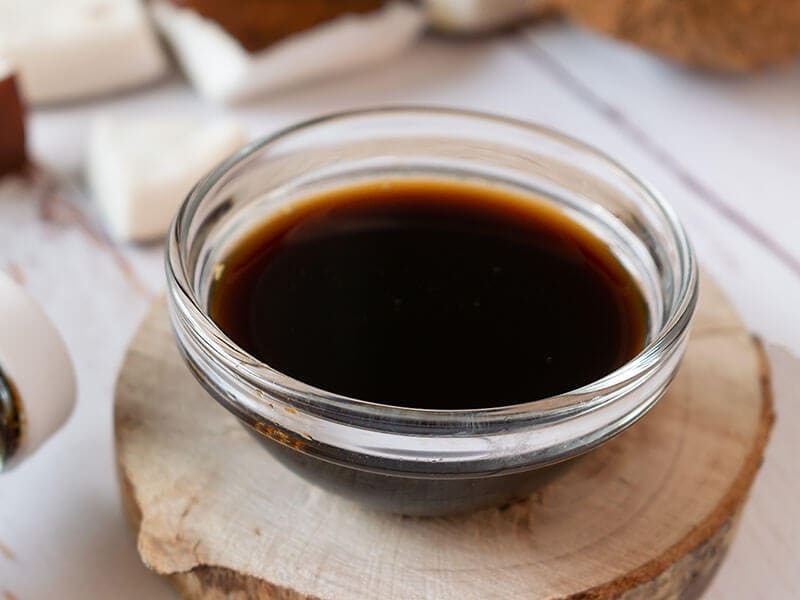 Liquid Aminos Is A Great Replacement If You Have A Sweet Tooth
Liquid aminos is a protein concentrate made from soybeans. It contains a lot of important amino acids, and the soybeans in this liquid are not fermented. Hence, its taste is milder than soy sauce regarding the umami flavor profile, though it is considerably sweeter.
Liquid aminos is a gluten-free sauce. Soy sauce and liquid aminos have almost the same sodium content (liquid aminos is slightly lower)
It is a great alternative for soy sauce if you're a vegan. You can incorporate it in the same food eaten together with soy sauce in an equal amount.
The Unique DIY Substitute For Soy Sauce: Dried Mushrooms
Dried mushrooms are not as rich in flavor when compared to soy sauce. However, they do have a nice umami taste. Try to look for dried Shiitake mushrooms because they will resemble the flavor of soy sauce best.
All you need to do is rehydrate mushrooms in boiling water and allow them some time to soak. Use the soaking liquid to replace soy sauce. The ratio of replacement is 1:1 as all the above substitutes.
Dried mushrooms are significantly low in sodium. They are also soy-free. Thus, if you are a vegan and don't want to consume soy products, what could be better than this DIY mushroom liquid?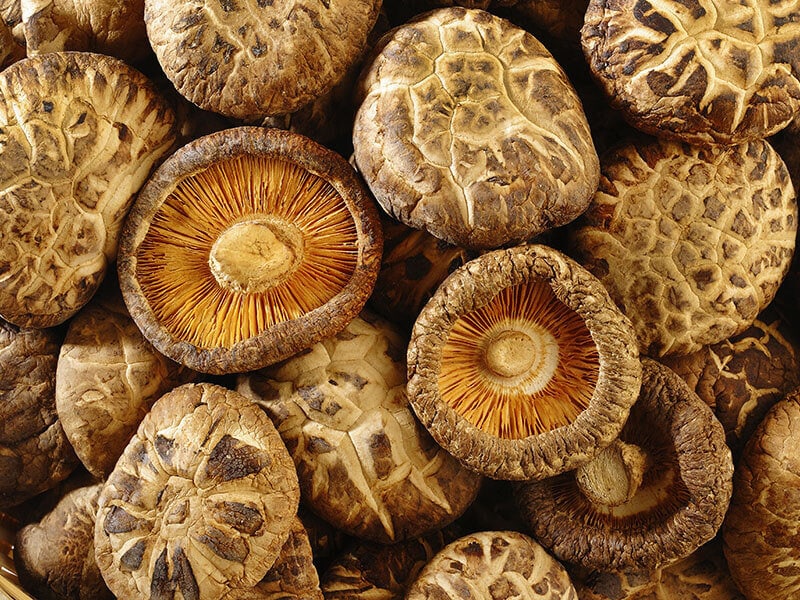 A Combination Of Miso, Water, And Vinegar Will Yield Surprising Results
This gorgeous paste was created in Japan. Miso paste and soy sauce are very much alike. They are both made from fermented soybeans and have a prominent umami profile.
There are hundreds of varieties of miso paste in Japan, from white miso to light yellow one. I recommend opting for the red miso, as it will be the closest alternative for soy sauce. Miso's flavor is distinctive because it also contains koji.
Another equally important aspect you need to pay attention to is the quality of the miso. Opting for premium authentic miso paste from the best brands will guarantee a better substitution result.
To replace soy sauce with miso paste, you need to thin it first because miso is much thicker in texture. You can either add water, vinegar, or liquid aminos till it reaches the desired consistency.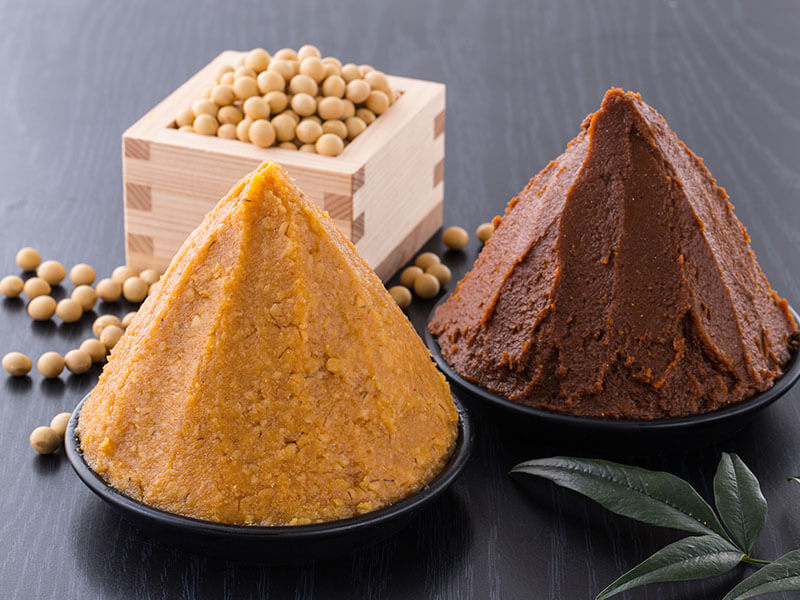 Maggi Seasoning – An Awesome Cousin Of Soy Sauce
This Swiss condiment is super rich in flavor. People make Maggi seasoning from wheat proteins, which contain a large amount of glutamic acid. This acid gives Maggi the outstanding umami, meaty and savory taste.
Maggi is a highly concentrated product. Therefore, you should use it in a minimal amount for each serve. Maggi can be substituted in an equal volume for soy sauce. This sauce is an excellent choice for soups and stewed meat.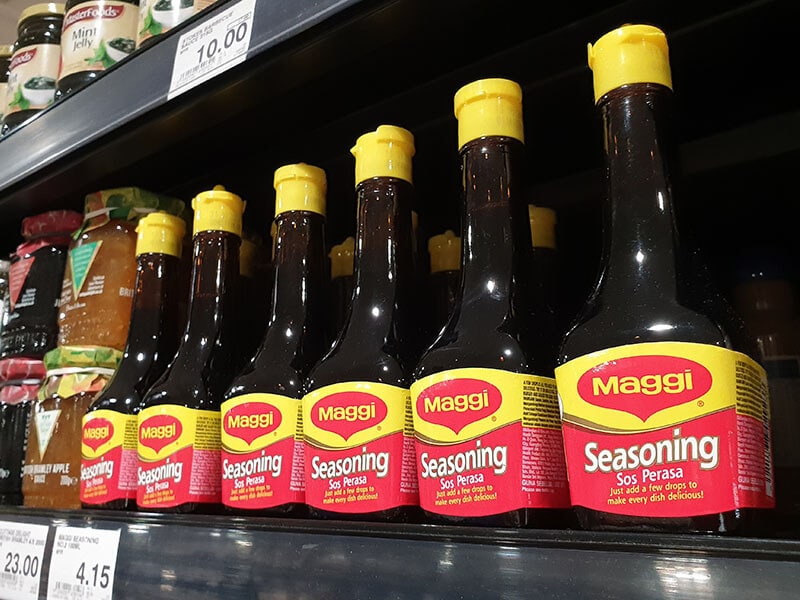 Salt: An Easy But Down-To-Earth Option For You
Everyone must have salt in the kitchen, right? People have been using countless sorts of salt since ancient times. This is the most straightforward way to replace soy sauce because the purpose of using salt and soy sauce is to season the foods.
Salt obviously doesn't have the signature umami flavor of soy sauce. However, it's genuinely salty, and some people think that salt has a cleaner taste. Try looking for kosher salt instead of regular salt, as the texture and flavor of kosher salt may interest you more.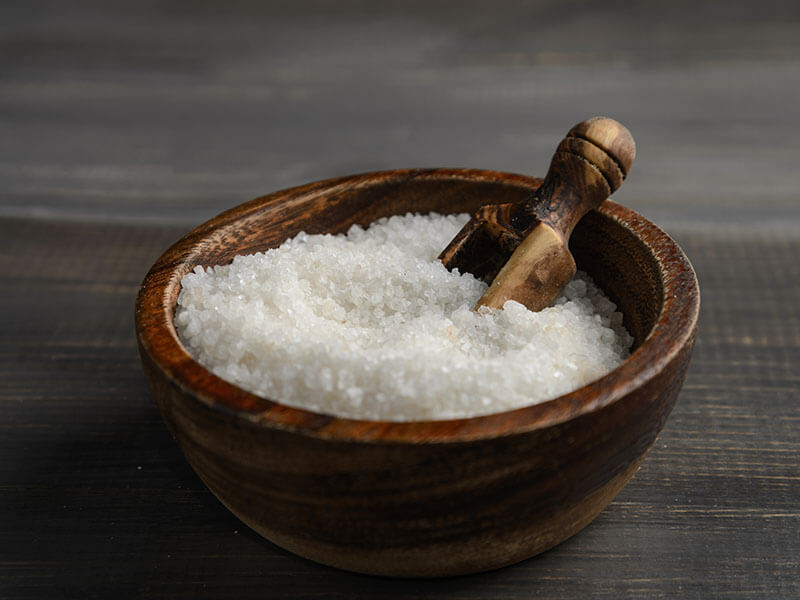 Shoyu Sauce Is An Amazing Kitchen Staple In Japan
Shoyu is a Japanese version of soy sauce. They share many similarities, like the dark color and some of their ingredients: soybeans, wheat, and salt.
There are two types of shoyu sauce: light and dark. Light shoyu is thinner in texture, and it has a more delicate color, but both types are not as strongly flavored as soy sauce.
In general, shoyu sauce is salty, umami, and moderately sweet. Hence, you can use shoyu sauce instead of soy sauce in most dishes. The recommended ratio is 1:1.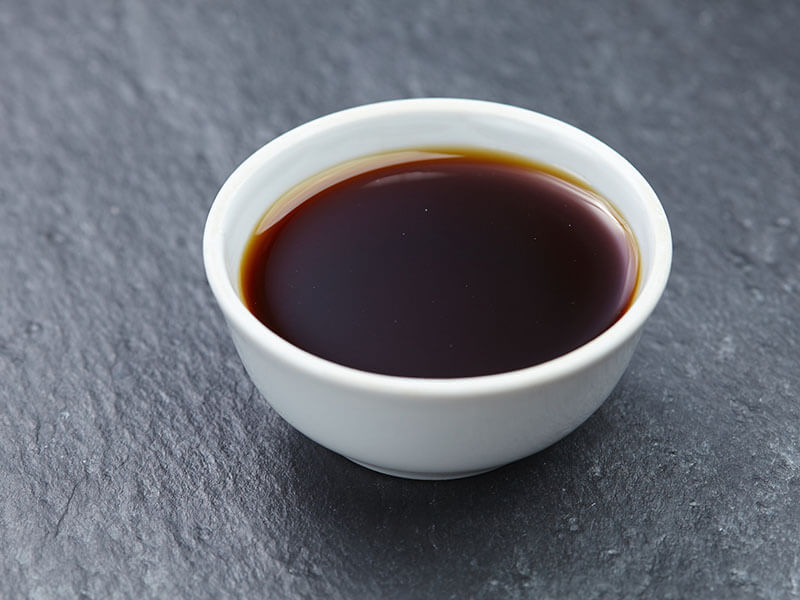 Umeboshi Vinegar: A Distinct Liquid Of Sour Plums
One of the tastiest fruits and veggies starting with "u", "umeboshi " means pickled plums in Japanese. Umeboshi vinegar is made from fermented plums. In the pickling process, people cover the plums with lots of salt, so this makes umeboshi really salty.
People weigh down and take the liquid released from the sour plums. This liquid is called umeboshi vinegar. Its flavor can be described as super salt and considerably tangy. That's why it can be a wonderful substitute for soy sauce.
However, this vinegar lacks an umami taste. If you have coconut aminos in hand, try to combine the two to make the most incredible alternative. 2 spoons of soy sauce should be equal to 1 spoon of umeboshi vinegar plus 1 spoon of coconut aminos.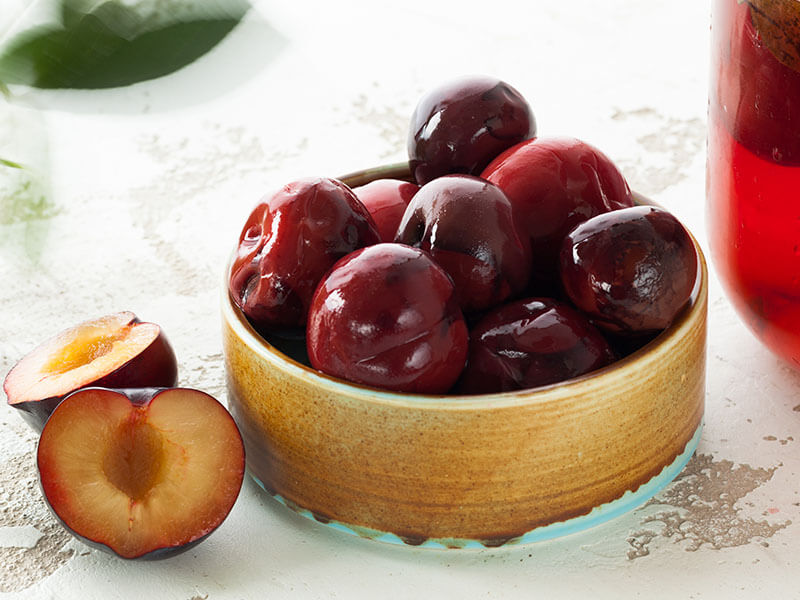 Hoisin Sauce Is A Beautiful Sauce That You Should Try
Soy sauce is actually one of the ingredients contained in hoisin sauce. Therefore, they do resemble each other in some ways, especially about the salty and tangy flavor of fermented food.
It is popularly used in China for different culinary purposes. One of the most famous recipes calling for hoisin sauce is Char Siu pork (Chinese BBQ pork), in which the meat is marinated in this intensely flavorful sauce.
Hoisin sauce may be a bit too sugary when compared to soy sauce, but the sugar can act as a beautiful glaze for your food. You can reduce the sweetness by adding something that tastes sour, such as pineapple, lemon, or vinegar.
The ideal amount of substitution for soy sauce is 1:1, plus sour food.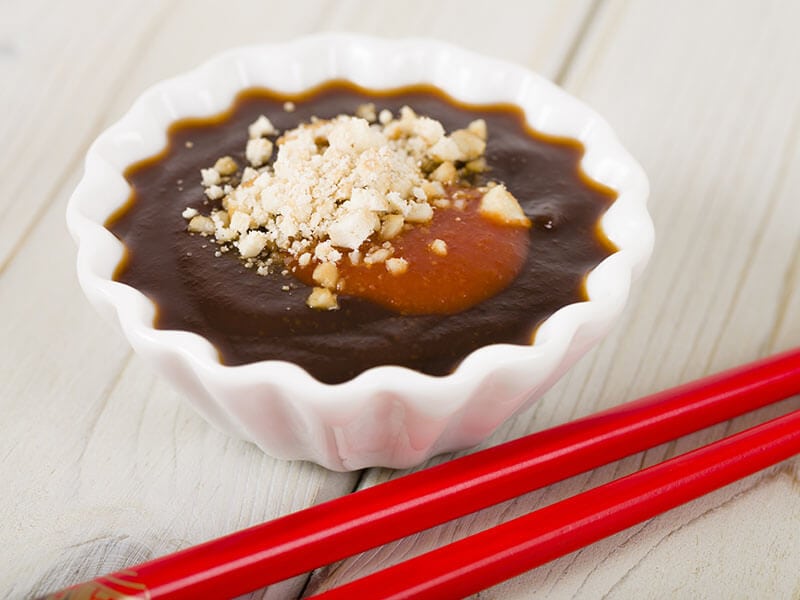 FAQs
Here are the questions I often receive about this topic. Please check them out so that you can gain some more useful information about condiments.
Expand Your Knowledge With These Condiments
After reading this long list, I guess it's not hard for you to find a substitute for soy sauce, right? I hope you have found helpful details from my post and enriched your knowledge more about condiments.
Do you have any other ideas about soy sauce alternatives? Or any questions related to the topic? Please comment below, and don't forget to share my post with both your vegan and non-vegan beloved ones.
Nutrition Facts
6 servings per container
---
Amount Per ServingCalories13
% Daily Value *
Sodium 35mg

2

%
Potassium 60mg

2

%
Total Carbohydrate 2.8g

1

%
Protein 0.1g

0

%
---
* The % Daily Value tells you how much a nutrient in a serving of food contributes to a daily diet. 2,000 calories a day is used for general nutrition advice.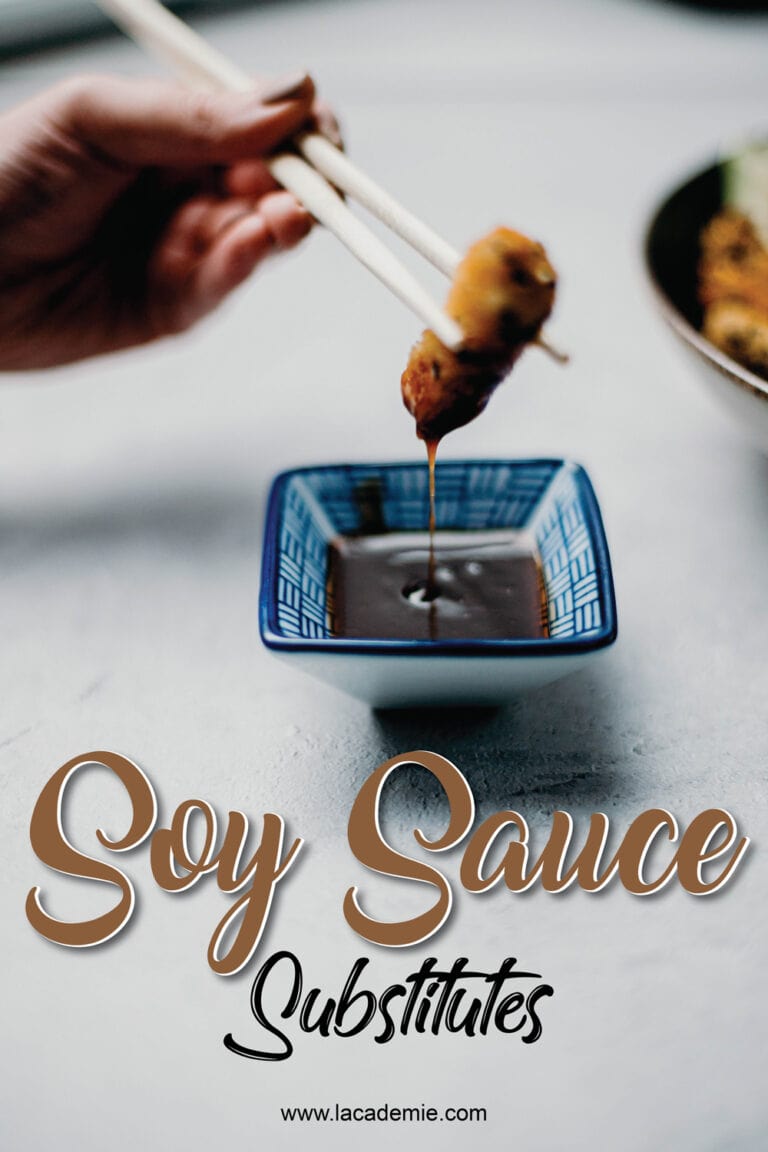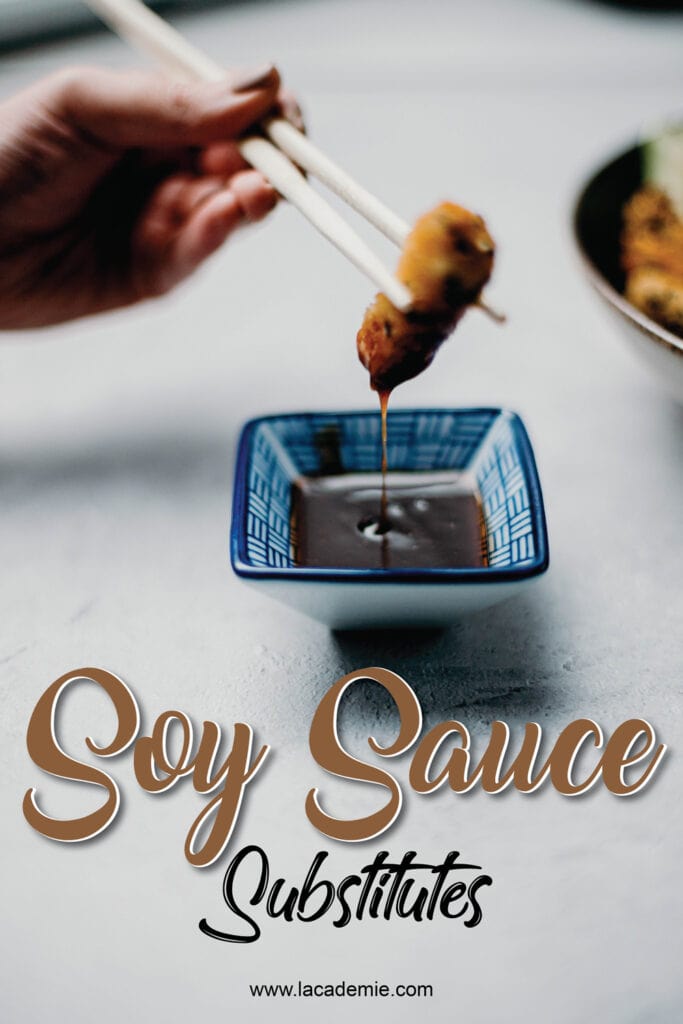 Reference
1. Naplesnews.com. 2021. Ask the pharmacists: Some condiments can make you sick.
2. McMahon, E. et al., 2021. Altered dietary salt intake for adults with chronic kidney disease. Cochrane.