What does oyster sauce taste like? Is it really as delicious as people make it out to be? Well, if you're not familiar with Asian cuisine, it's easy to understand why you're asking these questions.
Since you're already here, let's use this chance to learn all you need to know about oyster sauce flavor and how Asian chefs use it in cooking. I'll also leave some brand recommendations in case you want to get a bottle for yourself after reading!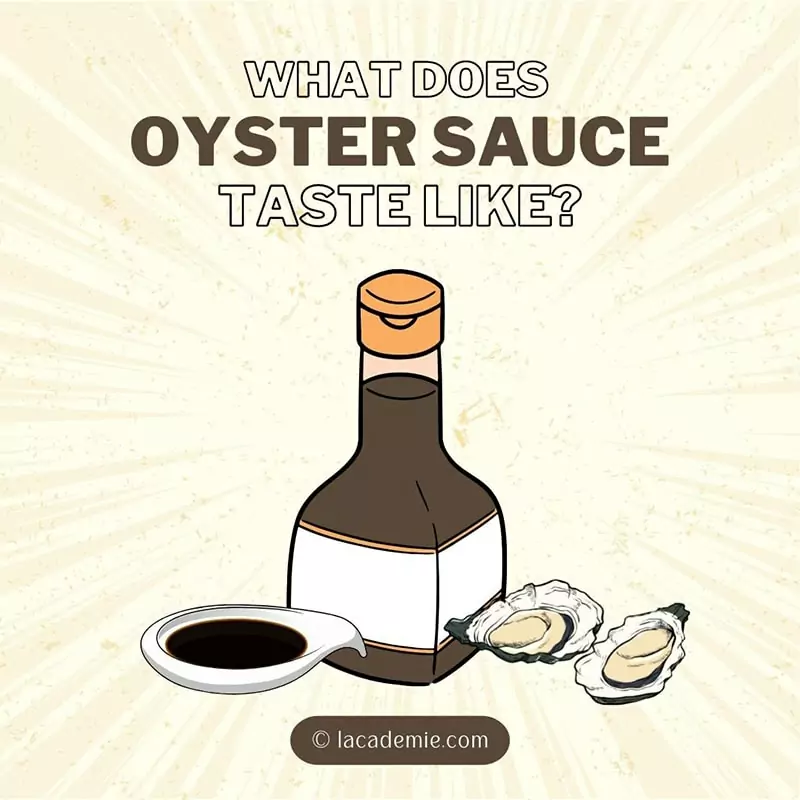 Oyster Sauce – An Asian Cuisine Stapler
For seasoned chefs, oyster sauce is no longer an unfamiliar ingredient as this condiment is frequently featured in various recipes. However, if you're not that well-versed in Asian cuisine, the idea of using oyster sauce might be a bit new to you.
Oyster sauce is an aromatic condiment with a viscous consistency and is dark brown to black in color. Although this sauce originated in China, its usage has now expanded to many other Asian countries such as Vietnam, Thailand, Malaysia, and Cambodia.
Lee Kum Sheung – a Chinese tea stall owner living in Guangdong, was credited for the invention of oyster sauce. Interestingly, the sauce was not created on purpose but rather by a happy coincidence.
In 1888, as Lee was cooking his oysters, he accidentally forgot the time, which resulted in him cooking the shellfish for longer than usual. That overcooked oyster broth is now known as the world-famous oyster sauce!(1)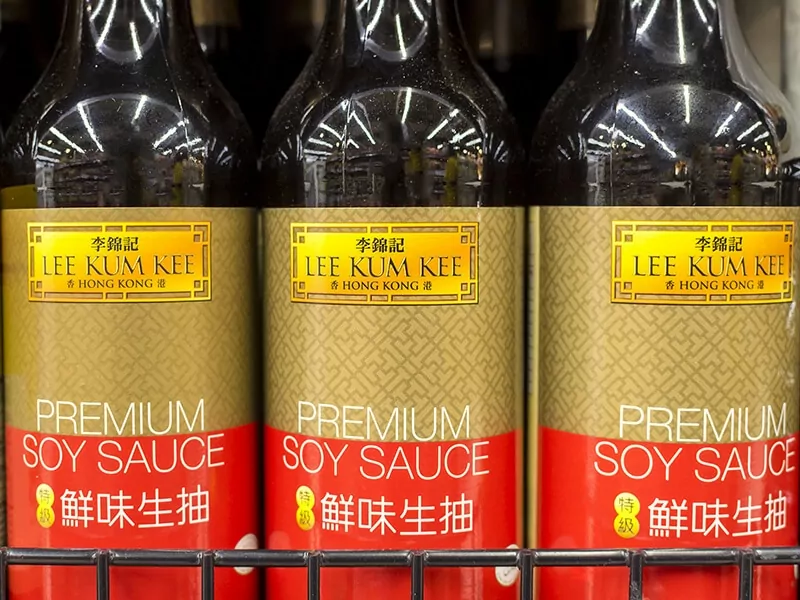 To cut cost and maximize profit, the majority of oyster sauces found on the market these days are oyster-flavored sauces, not the old-school type.
Admittedly, there are many things that set oyster sauce and oyster-flavored sauce apart. However, when push comes to shove, you might find that oyster-flavored sauce is indeed a great alternative for oyster sauce.
This kind of sauce is made using oyster essences (or extracts) along with sugar, salt, thickener, and flavor enhancers like MSG. You can also find soy sauce and caramel color in its ingredients.
There's still much more to learn about the definition of oyster sauce but I think that's about enough information to get you going.
What Does Oyster Sauce Taste Like?
If you're expecting the oyster sauce to be a fish-like tasting sauce, then I'll have to let you down as this sauce has a quite different taste.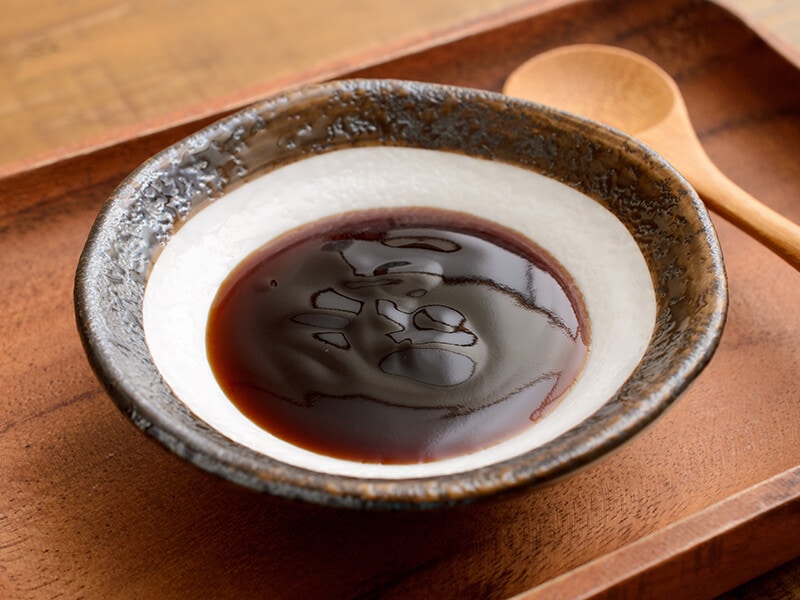 Oyster sauce has a sweet and savory taste. It is also revered for its strong umami flavor and subtle earthy notes that can only be found in high-quality oyster sauce.
For an easy-to-imagine description, you can think of oyster sauce as a combination between soy sauce and BBQ sauce but contains more caramel-like sweetness and less saltiness.
Compared to fish sauce – another well-known Asian condiment, oyster sauce is nowhere near as fishy. That's one of the many differences that sets oyster sauce apart from fish sauce and other seafood-based condiments.
Although there's not much of a dissimilarity between oyster-flavored sauce and oyster sauce, "true" sauce is still considered superior tasting than the "flavored" type. However, it's also harder to find and is more expensive.
How Oyster Sauce Is Used In Cooking
Thanks to its unique taste, the oyster sauce can be used to make an array of mouth-watering dishes.
Among all its uses, this shellfish sauce is best known for being an essential ingredient of Asian stir-fried recipes. Not only does oyster sauce add a rich and complex flavor to the dish, but it also makes your food more appealing by giving it a glossy finish.
It is also widely used in meat and fish marinades to balance out these ingredients' unwanted smells.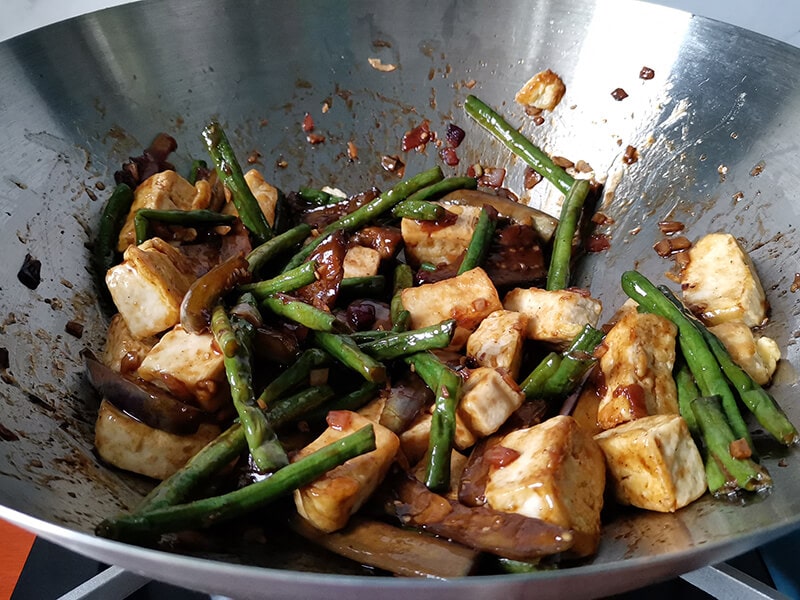 Additionally, don't be surprised when you see consuming oyster sauce right out of the package since it makes for an exceptional dipping sauce or vegetable garnish.
Be mindful when you cook with oyster sauce, though, as high heat and overcooking can be the end of oyster sauce flavor.
Cook it for too long, and the umami taste will be gone before you even realize it. At the same time, high-temperature cooking will make the sauce bitter. For these reasons, this condiment is often added toward the end of cooking and is rarely cooked at high heat for too long.
Learn how to elevate your dish with just a little oyster sauce. Watch this video:
Bring Out The Best In Oyster Sauce With These Recipes
You've read enough about how delicious oyster sauce is. Now it's time to put it to the test with these recipes.
Lean protein combines with a super nutrient-packed vegetable; nothing screams healthy food more than this tasty recipe. If eating healthy is always this delicious, people will never have to turn to fast food.
Lo mein is a classic Chinese stir-fried noodle dish that is full of colors and flavors. There are many ways to make this dish, but the oyster sauce is always a must-have.
Why buy take-outs when you can make a better lo mein at home? Watch this video to know:
Some people can't stand the taste of kale, but I'm confident that even kale bitterness can't stop you from loving this recipe. Plus, this dish only takes about 20 minutes to make, so I'd say it's worth a try.
The Best Tasting Oyster Sauce On The Market
Since there are numerous brands of oyster sauce on the market, it's not an easy task to choose which type to buy. Worry not since I have rounded up some of the most trusted oyster sauce brands that you should try. I hope you're satisfied with the recommendations below.
Remember Lee Kum Sheung, a.k.a the father of oyster sauce, in the story above? Well, after his invention became a big hit among the locals, he decided to open his own sauce-making company, and guess what he named it. Yup, you're right. It's Lee Kum Kee.
The Lee Kum Kee premium oyster sauce is one of the best oyster sauces the market has to offer. It boasts all the signature characteristics of the classic oyster sauce and would make for a perfect ingredient for your Asian recipes.
This is a more affordable option from the Lee Kum Kee brand. Although it still has the sweet and savory flavor that people love about the oyster sauce, it's not as flavorful as its Premium cousin.
Additionally, some people might find the Panda brand sauce a bit too salty.
Megachef ticks all the boxes of an excellent oyster sauce. It's made from real oysters harvested in the Gulf of Thailand, which resulted in its rich and deep flavor.
Apart from the usual sweet-savory taste, there's also a slight smokiness that makes this premium sauce all the more appealing. Moreover, it contains no MSG, no artificial flavors, and no added preservatives.
Plus, you don't have to worry about whether oyster sauce is gluten-free or not as it consists of no gluten ingredient.
If you need a gluten-free option with a more approachable price tag, then Kikkoman sauce is the one to go for. Since it is labeled clearly as an "oyster-flavored" sauce, you can expect a balanced flavor that's not too overwhelming.
All in all, this is a real bang for your buck as it is also MSG and preservatives-free.
Oyster sauce often has a bad rap for being high in sodium (which is true, by the way). For a low-sodium but flavorsome option, opt for Maekrua oyster sauce.
Although it might not contain as much salt as other competitors, it's still packed full of flavor and boasts an incredibly thick consistency. It also has a very balanced taste that is neither too intense nor too mild.
Kimlan mushroom sauce is one of many answers to the question whether oyster sauce is vegan. As this product is specifically made for vegans and vegetarians, there's no doubt that this tasty oyster sauce is 100% vegan.
This sauce is made from mushroom extracts and comes really close to the real thing in terms of flavor. In fact, you might not realize the difference at all! That said, it can be a little too salty, so be careful with the amount you use.
Apart from Kimlan sauce, there are many other vegan oyster sauces on the market. So if the taste of this one doesn't strike your fancy, feel free to look for another brand.
Wok Mei oyster sauce is another cheapie but goodie gluten-free option. It has all the flavor traits that oyster sauce is known and loved for: sweet, salty, and rich. However, some people might find this one too sweet for their taste.
Don't want to bother with choosing a good brand? You can make your own oyster sauce!
If Your Oyster Sauce Tastes Like This, It's Spoiled
While many say you can keep it for a fairly long time, there's no firm guarantee when it comes to oyster sauce exact shelf life. But if your sauce has any of the following signs, it's time to consider buying a new bottle.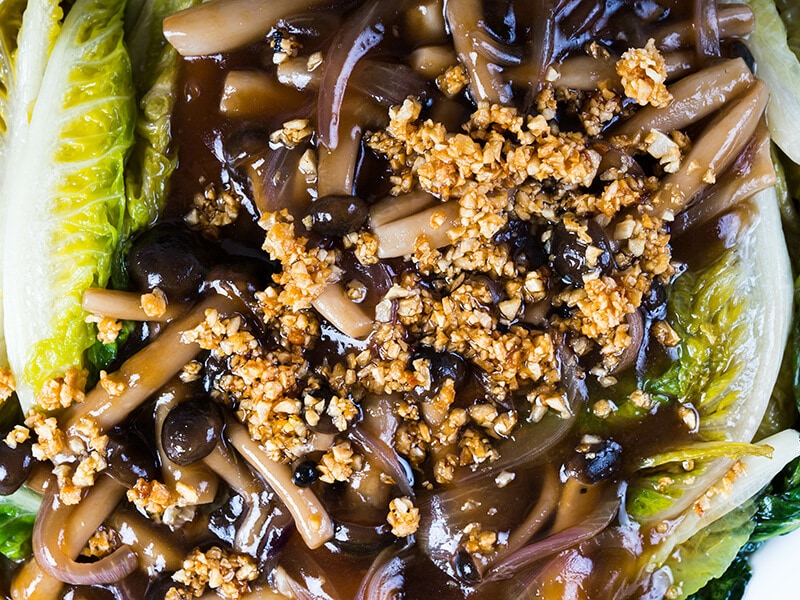 It Tastes Too Intense
Although the strong umami flavor is one of oyster sauce's biggest attractions, you'll need to be careful if your sauce becomes too intense in taste. This is a sign of oxidation, and if the flavor is simply too much to bear, you should throw it away.
It Smells Horrible
Some foods smell kind of bad but taste delicious (fish sauce is a great example). That said, if your sauce smells rotten or moldy, there's no way it'll taste good. So you know what to do.
The Sauce Is Moldy
When you see white or green mold on the surface of your sauce, you know that it is 100% spoiled. Don't bother with removing the mold-infected part, as doing so won't salvage your sauce. The best solution, in this case, is to get a new bottle.
The Color Turned Darker Than Usual
This is also a sign of oxidation. That said, you might still be able to consume oyster sauce that has changed color. If there are no other signs of spoilage, give it a taste test to judge whether the sauce is still good to eat.
Your Oyster Sauce Has Lost Its Consistency
Oftentimes, the mass-manufactured oyster sauce will contain thickener (usually cornstarch) to create its dense consistency. If the sauce is too old, the cornstarch and liquid part will be separated, resulting in a watery consistency.
When this happens, it's best that you dispose of the sauce.
Run Out Of Oyster Sauce? Try These Alternatives
Sometimes, you'll find yourself running out of oyster sauce right when you need it the most. To prevent your dish from becoming bland, you can use these top-tier alternatives for oyster sauce. They might not taste exactly the same as oyster sauce, but will make for a great substitution.
| | |
| --- | --- |
| Oyster Sauce Alternative | Substitute Ratio |
| Fish sauce | The sufficient amount of oyster sauce = a few drops of fish sauce |
| Mushroom stir fry sauce | 1 to 1 ratio |
| Soy sauce | ½ the amount of oyster sauce needed |
| Worcestershire sauce | 1 to 1 ratio |
| Kecap manis | Start with ½ the amount then add accordingly if necessary |
| Hoisin sauce | 1 to 1 ratio |
| Black bean paste | 1 to 1 ratio |
Fish Sauce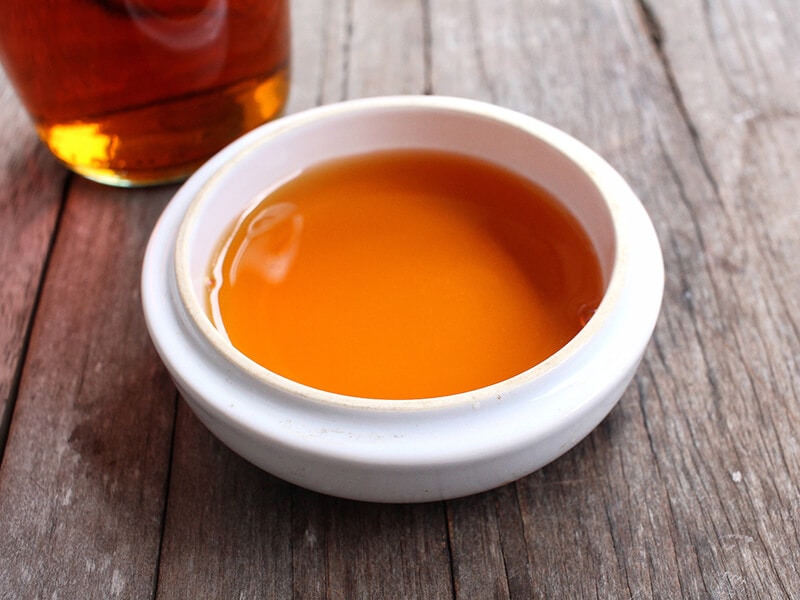 Although there are many aspects that differentiate fish sauce from oyster sauce, it can make for a good enough alternative in a pinch. Do note that while it is quite thin in consistency, a little fish sauce will go a long way due to its fishy flavor and strong smell.
Usually, you just have to use a few drops of fish sauce in place of oyster sauce.
Mushroom Stir Fry Sauce
If you usually use vegetarian oyster sauce, it's obvious that you'll be looking for a vegan substitution, and this stir fry sauce is exactly what you need. It mainly contains soybeans, salt, sugar, mushroom, flavoring, flour, and cornstarch as a thickener.
To replace oyster sauce, add the same amount of mushroom stir fry sauce to your cooking.
Soy Sauce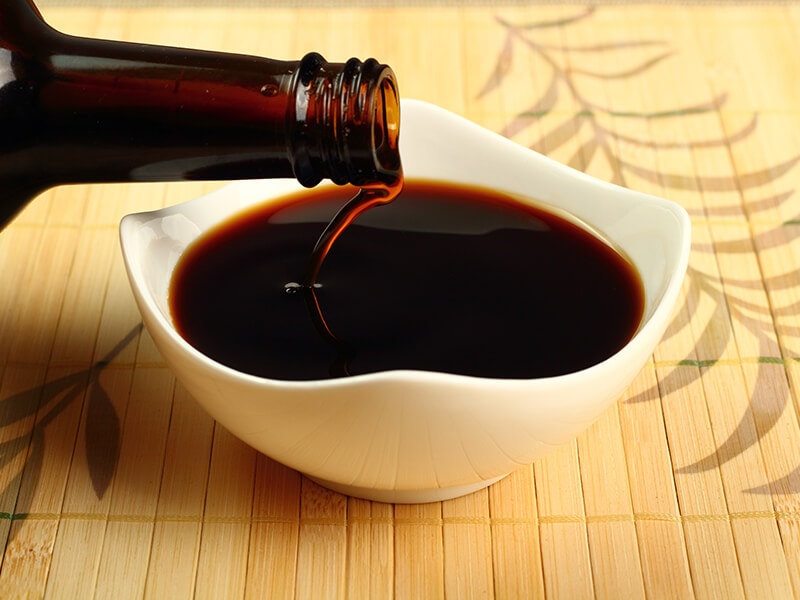 Similar to fish sauce, soy sauce has a thin consistency. That said, its umami flavor is much easier to work with. You can add a little sugar to soy sauce to create a more oyster sauce-like flavor profile.
For soy sauce, use ½ the amount of oyster sauce needed.
Worcestershire Sauce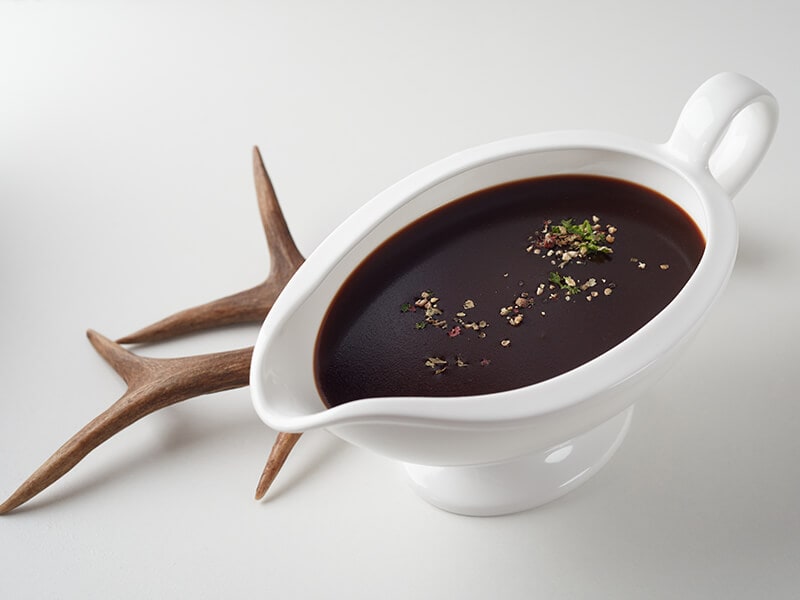 Worcestershire is another great seafood-based stand-in for oyster sauce as these two have the same umami taste. For the best result, you should also integrate some soy sauce and sugar into the mix.
Worcestershire sauce can be used to substitute for oyster sauce in a 1:1 ratio.
If you don't want to bother with adding sugar to soy sauce, you can just use kecap manis instead. If you're not making your own kecap manis, you might need to look for it in Asian food markets or specialty stores, though.
For sweet soy sauce, start with half the amount of oyster sauce that the recipe calls for and gradually add more if needed.
Hoisin Sauce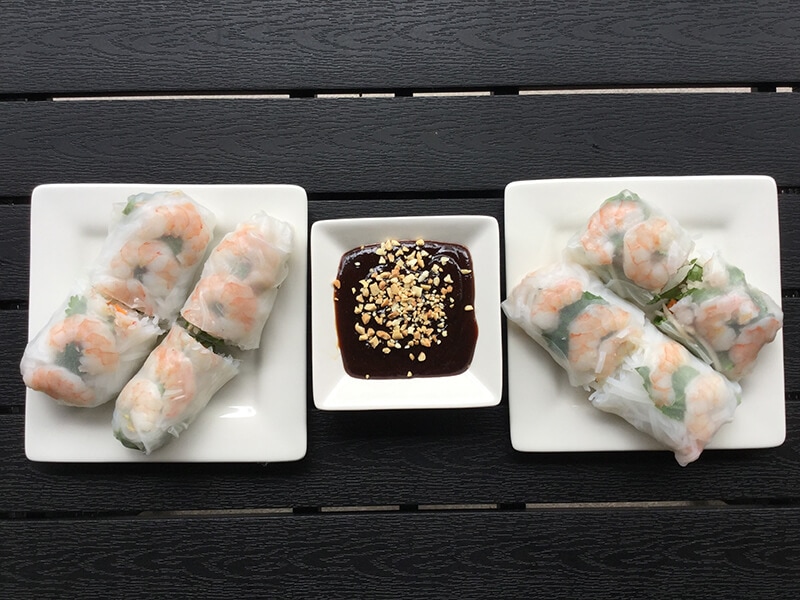 Hoisin sauce is quite comparable to oyster sauce in terms of flavor and consistency, despite the undeniable dissimilarities between hoisin sauce and oyster sauce. Also, you should keep in mind that hoisin sauce can prove to be too sugary for some recipes.
Although you can normally use it as a 1 to 1 substitution to oyster sauce, try mixing it with the same amount of soy sauce. Doing so will help balance out its potent sweetness, thus making it more similar to oyster sauce.
Black Bean Paste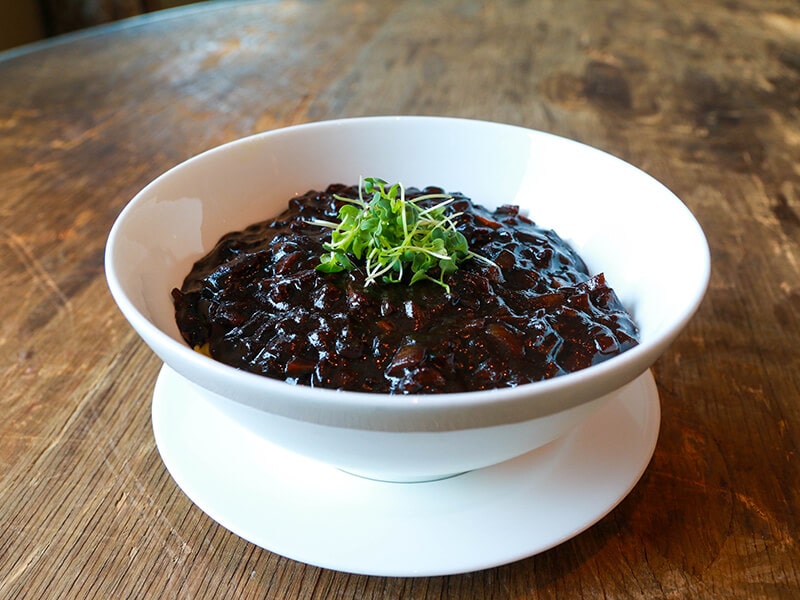 Black bean paste is a well-known ingredient in Korean traditional noodle recipes. This fermented black beans paste is an excellent oyster sauce alternative as it shares the same color and thickness.
However, this paste is a bit lacking in the sweet department. To make up for this, you can mix it with some mushroom stir fry sauce and sugar.
If you want to replace the oyster sauce with black bean paste, simply do so in a 1:1 ratio.
FAQs
It's easy to understand why you might have a lot of questions about oyster sauce, especially if you haven't tried it before. While it's best that you experience this sauce's amazing taste firsthand, you can also give these FAQs a read if you need some quick answers.
A Final Tip For Cooking With Oyster Sauce
Since oyster sauce is incredibly rich in sodium, you can cut the salt out of your recipe entirely if you're cooking with it. As vital as sodium is for your body, too much salt can result in high blood pressure and heart problems!
Has this article convinced you to give oyster sauce a try? Leave me your answer in the comment section. While you're at it, why don't you give this post a like and share it with your friends!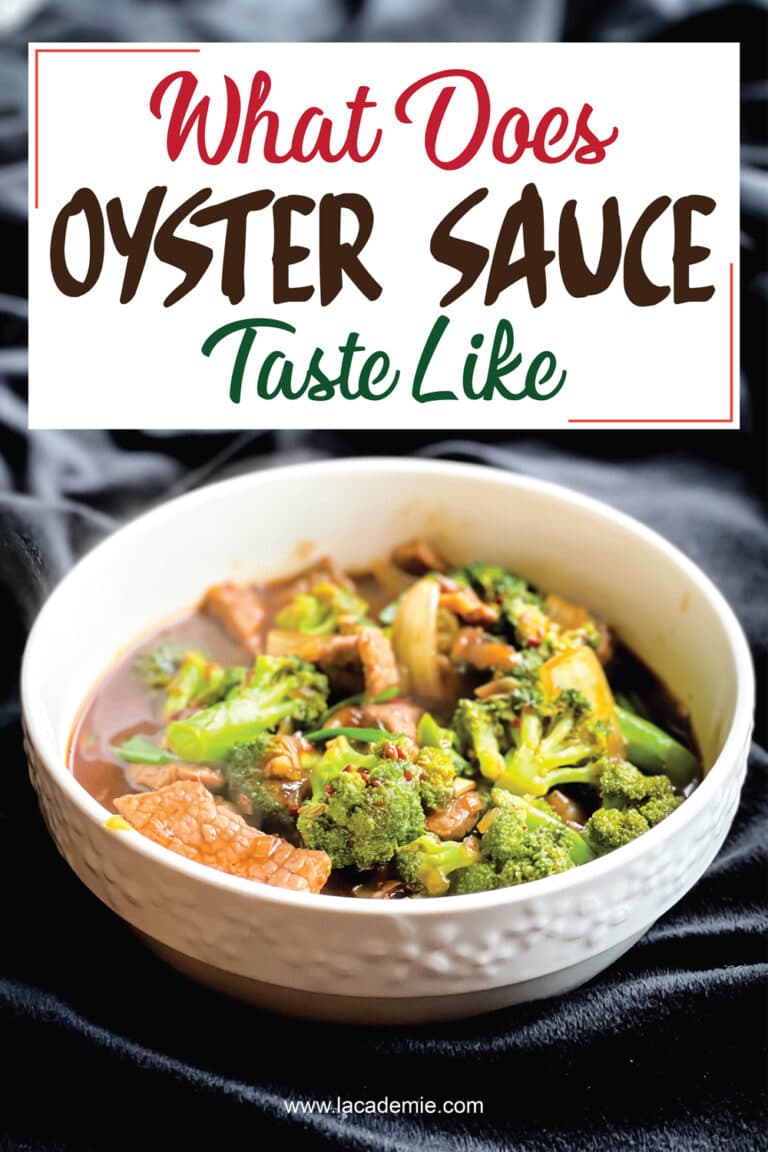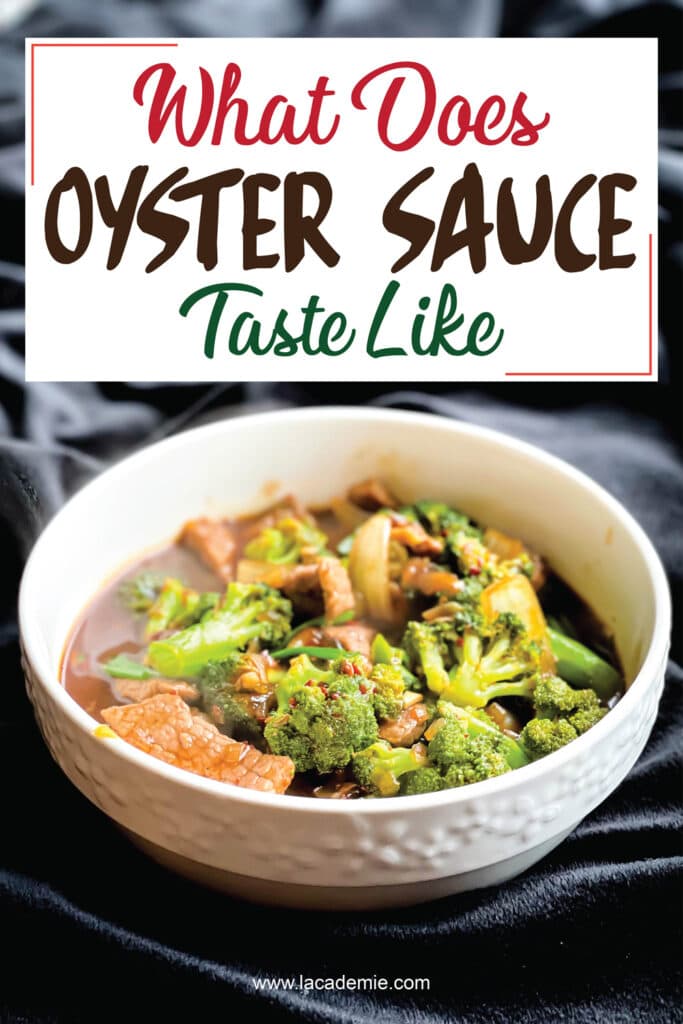 References
Contributors to Wikimedia projects, (2005). Oyster sauce – Wikipedia.