What is oyster sauce? Why does almost every Asian stir-fried recipe require at least one tablespoon of it? Well, I'm glad you ask since I've been longing for a chance to share with you my love for this tasty condiment.
In this post, let's take a look at the origin of oyster sauce, what it actually is, and the best way to utilize this sauce in cooking.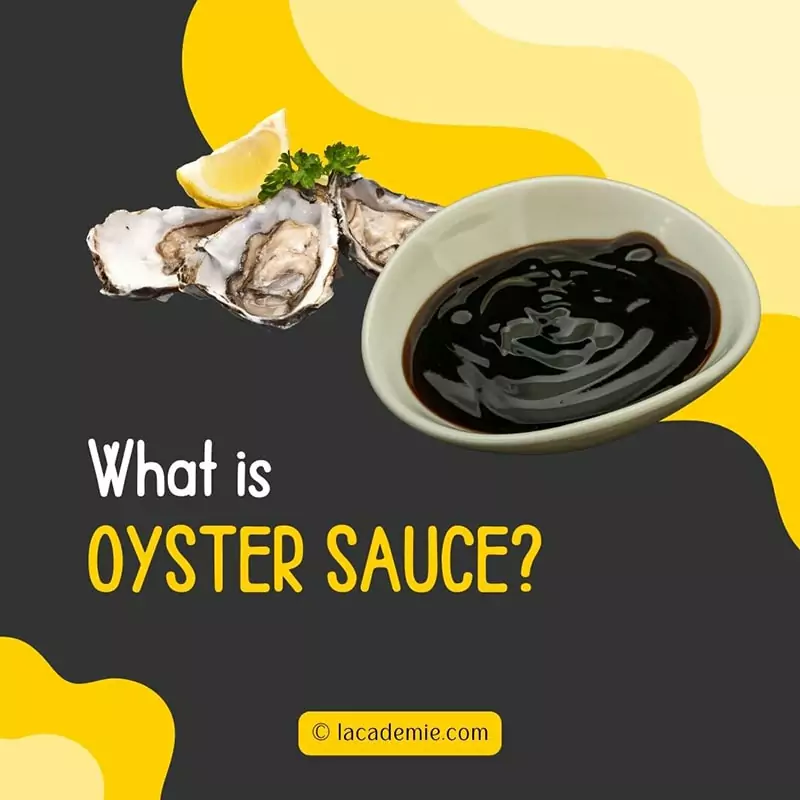 Oyster Sauce – A Happy Coincidence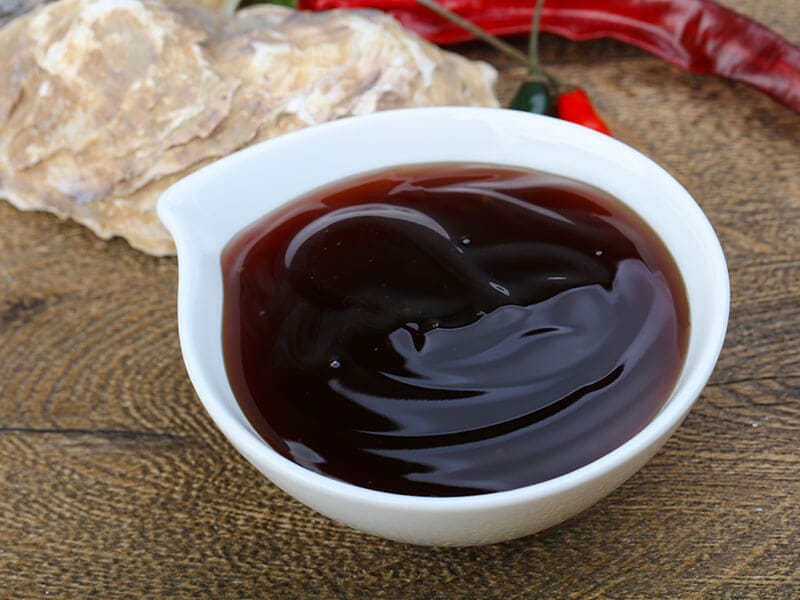 Oyster sauce is a thick, gooey, dark brown condiment that is originally made from delicious types of oysters.
Legend has it that the sauce was created by accident by Lee Kum Sheung – a tea stall owner that sold cooked oysters in Guangdong Province, China.
One day in 1888, Lee unintentionally left his oysters to cook for too long until they gave off a strong aroma. To his delight, inside the pot was a viscous, brownish sauce with a surprisingly delicious flavor.
As his invention became a big hit among the locals, Lee soon after founded Lee Kim Kum – a company specializing in making and promoting various Chinese and Asian sauces. (1) The company is still up and running to this day.
How Oyster Sauce Is Made In Modern-Day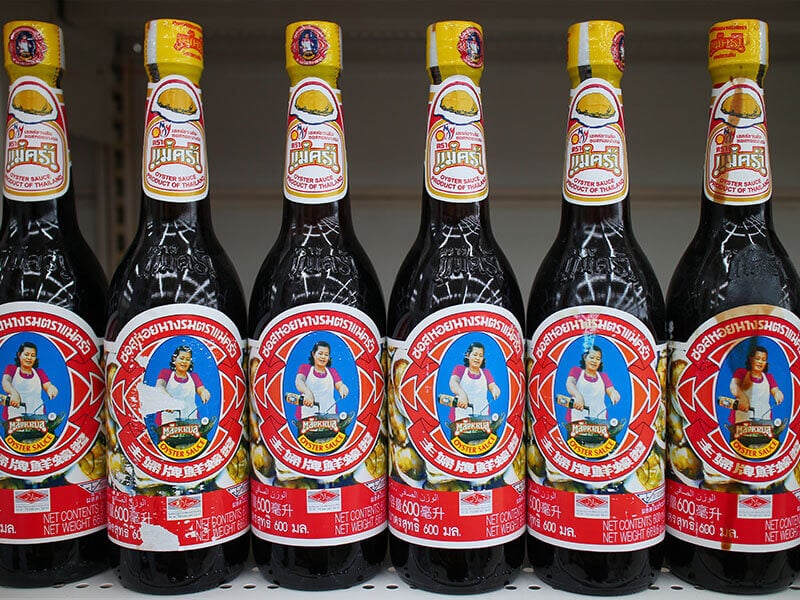 Traditionally, oyster sauce was made by simmering oyster broth until it caramelized into a thick, flavorful dark brown sauce. There also isn't any added salt or flavors as the oysters are more than enough to give the sauce its rich taste.
However, to maximize profits, many modern-day oyster sauces are made from oyster extracts or essences rather than actual oysters. These sauces are considered "oyster flavored sauce" as opposed to the traditional, "real" oyster sauce.
The essence is added into a cornstarch-thickened sugar and salt base to quickly create the oyster's umami flavor. Caramel color, soy sauce, and other flavor enhancers like MSG are commonly used to give the sauce deeper flavors and a more appealing color.
Although most people can't tell the difference between the flavored sauce and real oyster sauce, the latter is still considered superior when it comes to taste.
Today, oyster sauce is an irreplaceable variety of sauce in Chinese, Vietnamese, Malay, Khmer, and Thai cooking. It is often used in marinades, stir-fried dishes, or as a dipping sauce.
Oyster Sauce Signature Taste
If anyone asks me to describe the taste of oyster sauce, I might take a while to answer, since it's so hard to fully convey how delicious this sauce is. Now, I'll give it my best shot to tell you how oyster sauce tastes.
Oyster sauce has a complex flavor that is both savory and sweet. It boasts a strong umami taste with earthy notes that indicate the quality of the sauce.
Some people describe it as a mixture between barbecue sauce and soy sauce but less salty with hints of caramel-like sweetness.
The Expected Shelf Life Of Oyster Sauce
Similar to most other condiments, oyster sauce can last for quite a while. Depending on the sauce's quality, some will still taste good after 2 years.
| Oyster sauce condition | At room temperature | In the fridge |
| --- | --- | --- |
| Unopened oyster sauce | 18-24 months or 3-6 months after best-by | Not necessary |
| Opened oyster sauce | 3-6 months | 2 years |
In general, an unopened bottle of oyster sauce has a shelf life of 18-24 months. You don't have to refrigerate it if the bottle is still fully sealed.
After opening, the sauce's quality will be the main deciding factor of its shelf life. Most oyster sauces will last for 3-6 months, though high-quality ones can stay good for up to 1 year.
Note that some brands require their oyster sauce to be refrigerated after opening. In that case, make sure to follow suit. Otherwise, you can store the sauce with the bottle's lid on in a cool, dry, and dark place.
To maximize your sauce's shelf life after opening, keep it in the fridge at all times. This way, the sauce will last for up to 2 years.
Does Oyster Sauce Bring Any Health Benefits?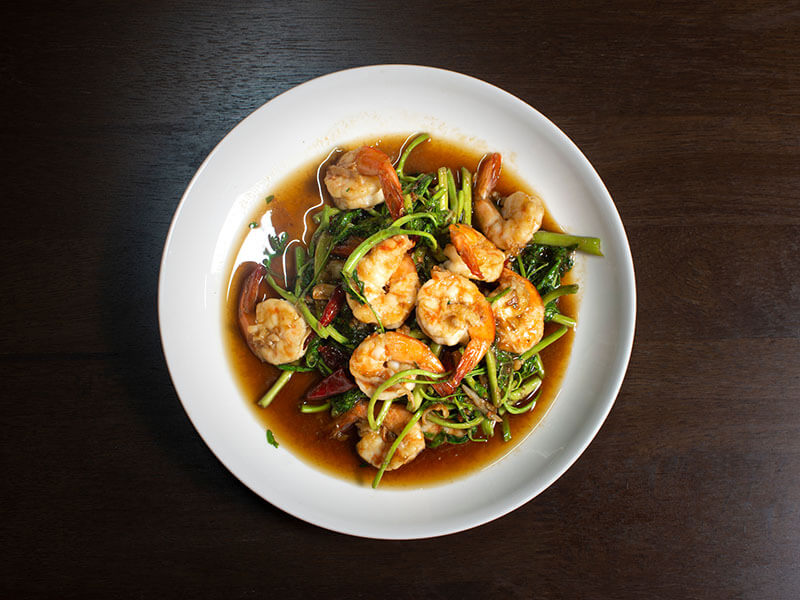 If you're a fan of oyster sauce, the good news is, this tasty condiment won't have any harmful effects on your body. However, apart from sodium, its other nutritional content is nothing to write home about.
Here is the nutritional value in 1 tablespoon of oyster sauce (2)
| | |
| --- | --- |
| Water | 14.4 g |
| Energy | 9.18 kcal |
| Protein | 0.243 g |
| Total fat | 0.045 g |
| Carbohydrate | 1.96 g |
| Sugar | 0 g |
| Fiber | 0.054 g |
| Sodium | 491 mg |
| Calcium | 5.76 mg |
| Iron | 0.032 mg |
| Magnesium | 0.72 mg |
| Phosphorus | 3.96 mg |
| Potassium | 9.72 g |
As you can see, sodium is the only remarkable content of oyster sauce, and this can be either a good or bad thing.
On the bright side, sodium is a vital mineral in the body that ensures normal nerve and muscle function. It is also essential for maintaining water balance. However, too much sodium can lead to high blood pressure and potential heart and kidney problems.
The ideal sodium intake each day is around 1500mg (3) which is equal to only 3 tablespoons of oyster sauce. So remember to consume this tasty condiment in moderation.
In recipes that call for oyster sauce, you can cut or reduce the amount of salt used since the sauce has provided you with enough sodium.
Other than that, oyster sauce is better used as a low-calorie and low-fat way to elevate the flavor rather than a source of nutrients.
Oyster Sauce Substitutes In A Pinch
Although oyster sauce is an excellent ingredient, it's not suitable for everybody, especially for people with shellfish allergies or vegans. In those situations, you can use these as something tasty to replace oyster sauce. Worry not, these sauces are equally delicious as oyster sauce.
| | |
| --- | --- |
| Oyster Sauce Substitutes | Substitute Ratio |
| Fish sauce | 1 part oyster sauce = a few drops of fish sauce |
| Vegetarian oyster sauce | 1 part oyster sauce = 1 part vegetarian oyster sauce |
| Soy sauce | 1 part oyster sauce = ½ part soy sauce |
| Hoisin sauce | 1 part oyster sauce = 1 part Hoisin sauce |
| Worcestershire sauce | 1 part oyster sauce = 1 part Worcestershire sauce |
| Kecap manis | 1 part oyster sauce = ½ part Kecap manis |
| Mushroom stir fry sauce | 1 part oyster sauce = 1 part mushroom stir fry sauce |
| Black bean paste | 1 part oyster sauce = 1 part black bean paste |
Fish Sauce
Fish sauce is more pungent than oyster sauce since it is made from fermented fish. It also contains no sweet notes and has a rather thin consistency.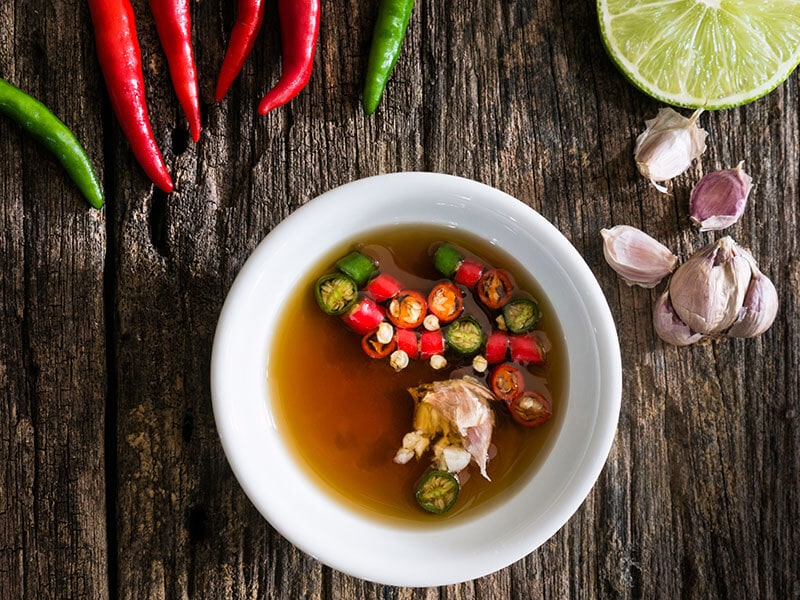 Due to these differences that set fish sauce and oyster sauce apart, you'll only need a few drops of fish sauce to replace oyster sauce. It is best utilized in stir-fried recipes and dishes with a fishy taste.
As most fish sauce brands are gluten-free, this is also the best alternative when you're uncertain if oyster sauce contains gluten or not. Although the taste might not exactly resemble oyster sauce, fish sauce can still add unimaginable depth to your recipes, especially Asian dishes.
When you don't know for sure if oyster sauce is truly 100% vegan, this is as close as a vegan substitution would get to the real thing in terms of flavor and consistency. Vegetarian oyster sauce is often made from mushrooms such as shiitake or oyster mushrooms.
It's also a bit cheaper than real oyster sauce, and you can use these two interchangeably in a 1:1 ratio.
Soy Sauce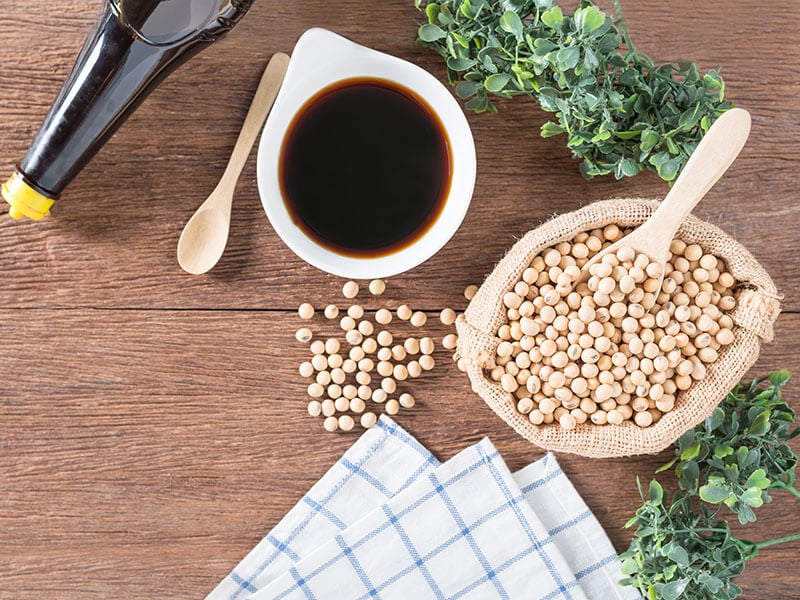 Soy sauce has the same umami flavor that oyster sauce is loved for but with a more watery consistency and saltier taste. To make it taste a bit more similar to oyster sauce, try adding a little sugar and mix well.
For soy sauce, I'd recommend using half the volume of oyster sauce that your recipe calls for.
Hoisin sauce is a thick Chinese sauce with a sweet, tangy, and umami flavor. These characteristics make it a great 1 to 1 alternative to oyster sauce, especially in stir-fried recipes and marinades.
You can also mix it with soy sauce in a 1:1 ratio to create a more oyster sauce-like mixture.
Worcestershire Sauce
Worcestershire is an anchovy-based sauce that has a strong umaminess along with sweet and sour flavor. Although it can be a bit lacking in the briny department, you can make up for this by adding a little soy sauce.
You can use Worcestershire sauce as a 1 to 1 oyster sauce stand-in.
Kecap Manis (Sweet Soy Sauce)
Kecap manis is an Indonesian soy sauce with a sweet and salty taste. This sauce is usually considered a better oyster sauce substitution than soy sauce thanks to its natural sweetness.
When swapping oyster sauce for kecap manis, start with ½ the amount required, then slowly add more if necessary.
Mushroom Stir-Fry Sauce
Mushroom stir-fry sauce makes for an excellent vegetarian oyster sauce replacement as it is mainly made from soybeans and spices. Cornstarch and caramel color are also added to give it a deep color and dense consistency.
If you're not gluten-sensitive, feel free to use mushroom stir-fry sauce to substitute for oyster sauce in a 1:1 ratio.
Black Bean Paste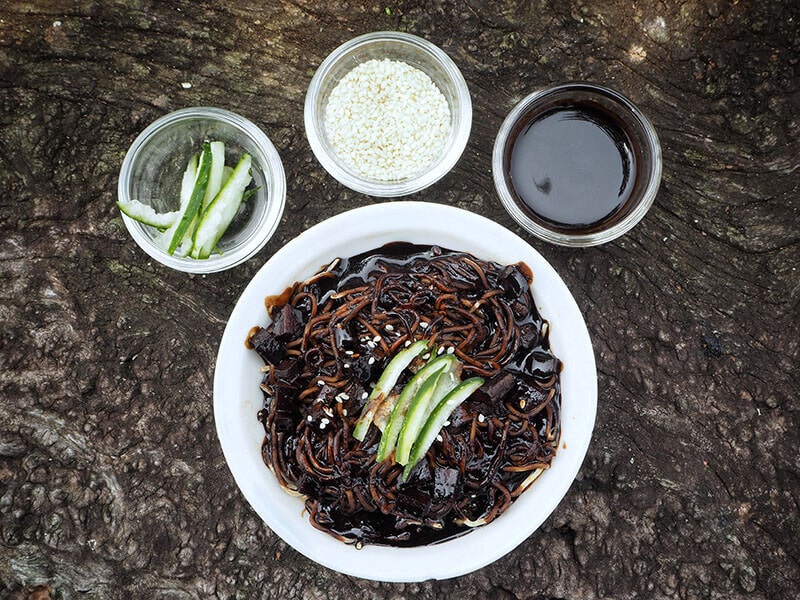 Black bean paste is another vegan alternative for oyster sauce. The paste is made from fermented black beans mixed with sugar, soy sauce, garlic, and vinegar.
The best thing about this paste is, it looks and feels almost identical to oyster sauce. As a result, you can easily substitute your shellfish sauce with it in a 1 to 1 ratio.
If you have some free time, you can also make your own oyster sauce. This way, you can make sure that you're getting the authentic oyster sauce taste without any added flavor enhancers such as MSG.
Learn how to make oyster sauce the old-school way. You can see this video to know more:
The Utilization Of Oyster Sauce In Cooking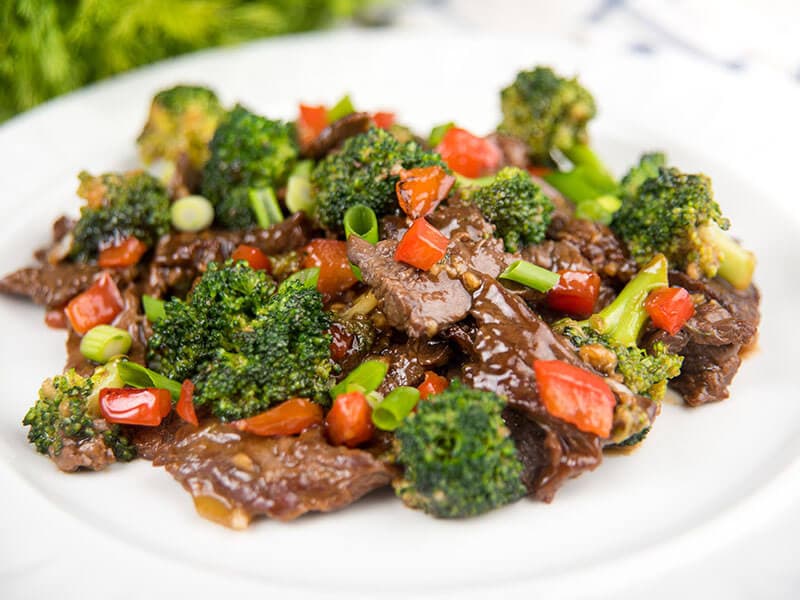 As mentioned above, oyster sauce is a must-have ingredient for many stir-fried dishes.
When integrated into a stir-fried recipe, oyster sauce is often mixed with other ingredients like soy sauce, rice vinegar, and mirin. It'll give the dish a shiny appearance and rich, complex taste.
This sauce also works exceptionally well in meat or fish marinades as it can neutralize these ingredients' unpleasant smell. On its own, oyster sauce is an excellent dipping sauce and can be used as a garnish for vegetables.
Overcooking and high heat are two things that you want to avoid when using oyster sauce.
If the sauce is cooked for too long, it'll lose its signature umami flavor. For this reason, when used in braised or soup recipes, oyster sauce is usually added near the end. High heat will also affect the taste of oyster sauce as it will turn the umami flavor into bitterness.
You can see this video to know more:
Tasty Cooking Ideas To Try With Oyster Sauce
If you're tempted to try oyster sauce, here are some delicious cooking recommendations that you can easily make right at home.
Chow mein is a kind of Chinese stir-fried noodles that's often confused with chop suey – another meat and vegetable stir-fry. Although chow mien shares many differences with chop suey, they both are packed full of flavor and make for a very filling meal.
Since this dish utilizes beef, it'll provide you with an incredible amount of much-needed protein. It's also extremely flavorful, thanks to the use of oyster sauce, soy sauce, and rice wine.
A simple way to make a nutritious and yummy dish of oyster sauce beef.
Adding oyster sauce to your bok choy is an easy way to elevate this already tasty green ingredient. You can also use a little garlic to give the dish a kick in spice.
If you're a lover of Chinese cuisine, chances are you have tried this classic Cantonese dish before. Not only is char siu mouth-wateringly delicious, but it's also an extremely versatile dish since you can practically pair it with anything.
FAQs
This section will answer all your lingering oyster sauce related questions, so make sure to give it a read.
Don't Overdo Your Oyster Sauce
Oyster sauce is an amazing condiment that can easily elevate any stir-fried recipe. However, since it's fairly high in sodium content, you shouldn't overuse it. Remember, it's not wise to have too much of a good thing.
Let me know what you think about oyster sauce in the comments below. If you found this post interesting, show it some love by liking and sharing it with your friends!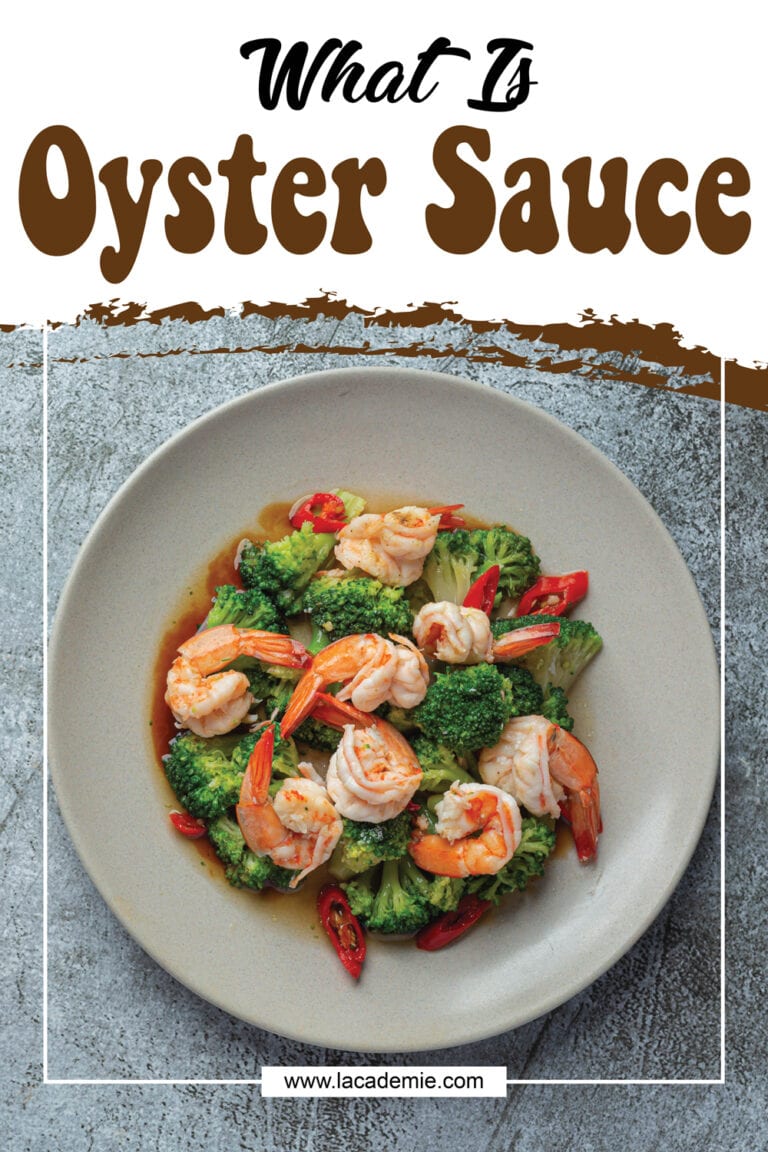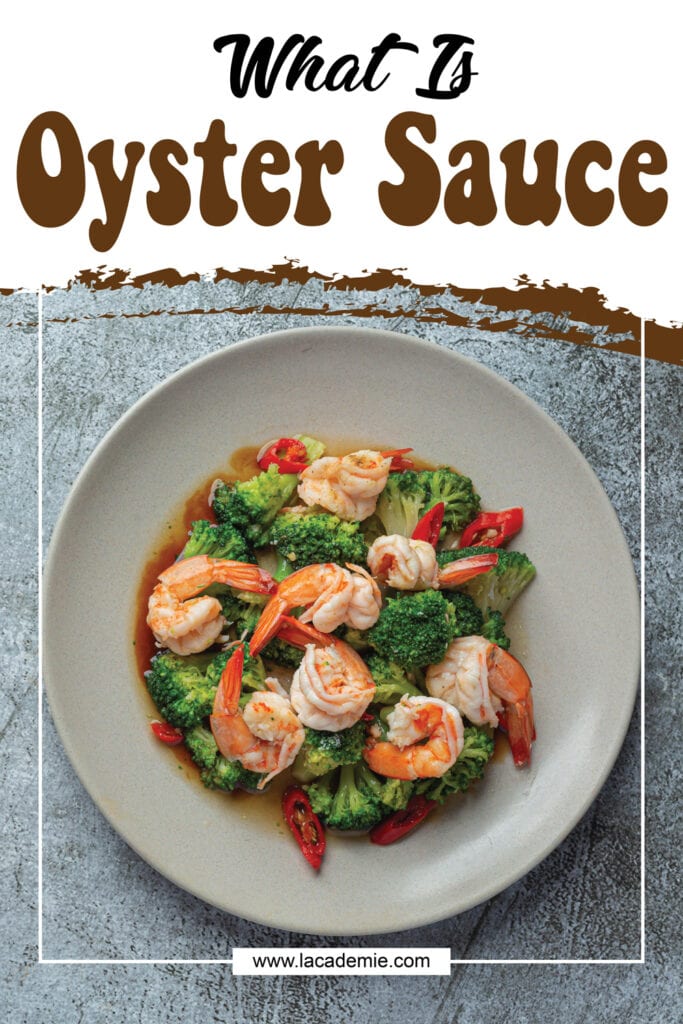 References
Contributors to Wikimedia projects, (2005). Oyster sauce – Wikipedia.
FoodData Central [online]. FoodData Central.
How much sodium should I eat per day? [online]. www.heart.org.