Chow mein vs. chop suey, how do they differ from each other? Are there are differences between these two dishes? Or are chow mein and chop suey are just two words used to refer to the same dish?
The two dishes both have meat and vegetables and are sold in convenient boxes so that you can enjoy every slurp with ease. Like how people can't tell what distinguishes chow mein and lo mein, many think chow mein and chop suey are the same. However, this is not true.
Therefore, many people have ended up thinking chow mein is a kind of chop suey or vice versa, and they don't even complain when the wrong dish is delivered. The differences between them, however, are poles apart, and they will be explained clearly in this post.
Grab the chopsticks if you are ready!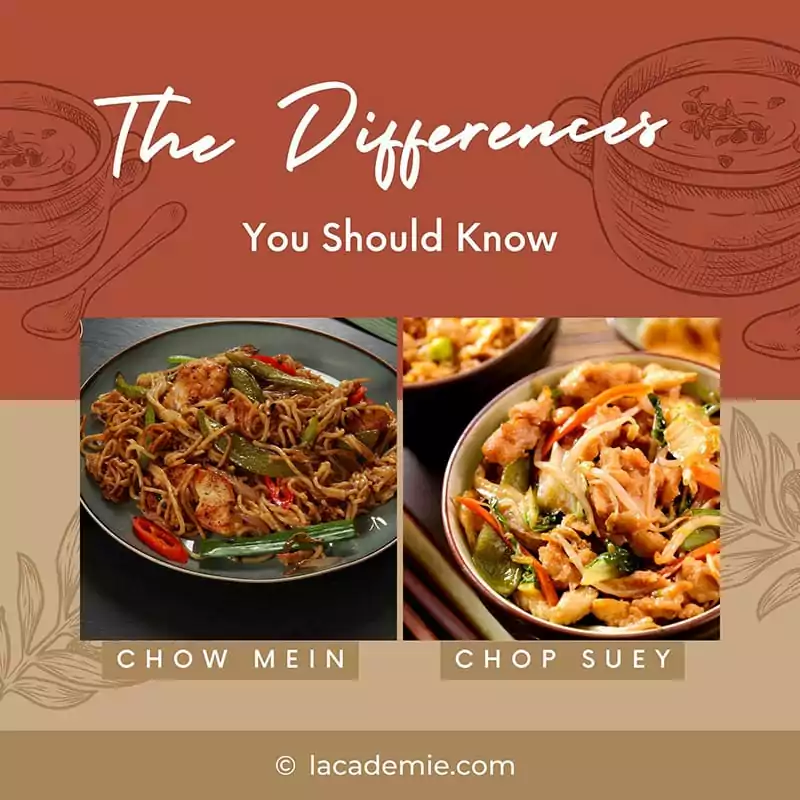 Chow Mein Vs Chop Suey: Brothers From Another Mother
At a fleeting glimpse, chow mein and chop suey look almost identical. They are both tasty Chinese stir-fried dishes and are often served as takeaways. Nonetheless, they turn out to be more different than you think.
Chow mein and chop suey are dissimilar regarding the following aspects:
Cuisine
Ingredients and sauce
Cooking technique
Variations
Nutritional value
How do they differ precisely? Keep reading to find out!
Chow Mein And Chop Suey – A Brief History And Insights
If you have never heard of or tried either dish, the brief intro below will help visualize how they look and taste. Let your imagination flow!
Chow Mein
Chow mein is rooted in Chinese culture. The dish translates to "stir-fried noodles" and was brought to America by immigrants in the 1850s. Going back even further, chow mein is believed to have been invented in 1920. So far, the inventor is still a huge mystery.
The dish includes noodles as the base ingredient, stir-fried with vegetables, sometimes with meat and tofu. With such amazing flavors from tofu and other ingredients, chow mein soon captures everyone's heart. It is now popular in China, as well as America and India.
Chop Suey
On the other hand, chop suey is not an authentic Chinese dish. The dish is believed to be a creation of a group of Chinese Americans, but a few claim that it has been a staple in Toisan, Guangdong as early as the 1890s.
Chop suey is also a stir-fried dish, but instead of noodles, it is usually served with rice. It offers more versatility than chow mein because you can use whatever you have on hand, including leftovers – meat, eggs, and vegetables blanketed with a thickened sauce.
In many Chinese-American restaurants, chop suey is preferred to eat with noodles instead of rice, which leads to utter confusion. The dish also has a special version in New England cuisine that consists of macaroni, tomato sauce, and ground beef.
In addition, chop suey has somehow made its way into Fijian food culture and become a well-loved dish in this island country. Chicken chop suey appears to be the most prevalent version in Fiji.
The Differences Between Chow Mein And Chop Suey
Apart from the origin, chow mein and chop suey are completely different in other aspects. The table below has highlighted some major differences between the two stir-fried dishes for you.
Differences
Chow Mein
Chop Suey
Origin
Northern China
Southern China
Cuisine
Chinese cuisine
Chinese-American cuisine utilizing; Chinese cooking technique
Dish type
Noodle-based dish
Vegetable-based dish
Main ingredients

Long, rounded noodles (original chow mein)
Flat, crispy noodles (Hong Kong chow mein)
Vegetables like celery and onions
Meat like chicken, beef, pork and seafood like shrimp

Noodles and rice are not always included
Vegetables like broccoli or cauliflower
Meat like chicken, beef, pork and eggs are usually included
Can use whatever available, including leftovers

Sauce
Thin sauce, never thickened
Thick sauce, starch-based
Cooking technique

Noodles: cooked to al dente, steamed, or deep-fried
Other ingredients: stir-fried
Cook noodles and other ingredients together

Noodles: deep-fried
Rice: cooked as instructed on package
Other ingredients: stir-fried
Noodles and other ingredients are cooked separately

Variations
Many regional variations, including lo mein made with steamed noodles
Countless variations with very little dissimilarities
Nutritional value

Has less calories and protein than chop suey
Contains more carbs than chop suey

Has more calories and protein than chow mein
Contains less carbs than chow mein
And now, let's dive deeper for a clearer perception!
Origin
Chow mein is native to Northern China and was brought to America by immigrants in the 1850s. After that, the rest is history. Despite being a popular dish, the creator of the dish remains a big question.
Chop suey is generally believed to originate from Toisan, Southern China. Like chow mein, its origin has stirred up heated debate. Some say that the dish was invented by the cooks of a Chinese ambassador, while others give credits to Chinese immigrants.
Cuisine
As mentioned earlier, chow mein is a traditional Chinese dish, whereas chop suey belongs to Chinese-American cuisine. The "Chinese" thing about chop suey is the technique used to cook the dish, stir-frying.
Type Of Dish And Ingredients Used
In short, chow mein is a noodle-based dish, whereas chop suey is a vegetable-based dish.
Egg noodles are indispensable in chow mein. They are made from wheat and egg and are quite similar to their Italian counterparts – pasta, despite a few distinctions between noodles and pasta. Fresh egg noodles are more preferred, but the dried option is not a bad choice either.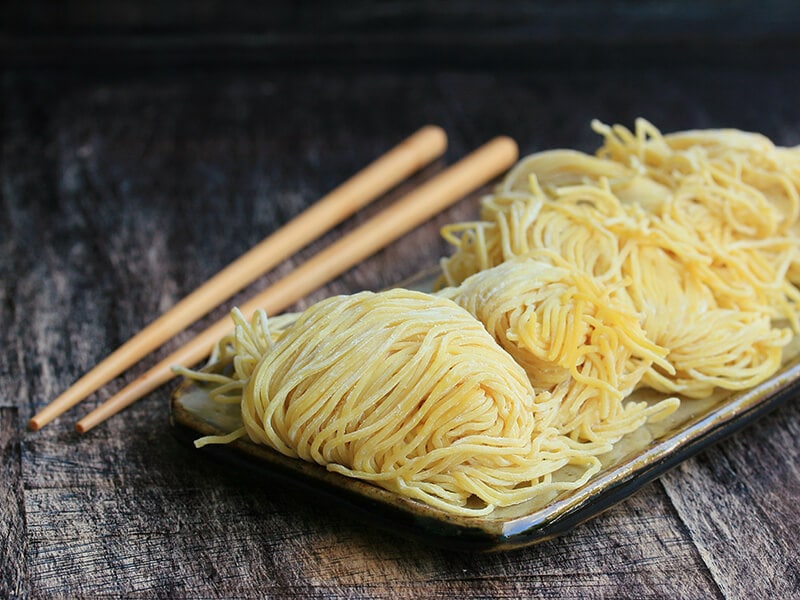 Depending on the cooking method, the noodles can be cooked to al dente or deep-fried to become crispy. The latter is also familiar with the name "Hong Kong-style chow mein" and is used to make chow mein sandwiches, an exquisite food fusion created by Mr. Wong. (1)
Chop suey does not require a base ingredient. If you wish, you can serve it on top of rice or with noodles. Thus, if you see a plate of stir-fried noodles on the menu, the item can be either chow mein or chop suey.
Main Ingredients
Vegetables like broccoli, carrots, cabbage, bean sprouts, and mushrooms are present in both dishes. Protein is also added sometimes: you can choose between chicken, pork, shrimp, or beef. With chow mein, the original recipe only uses beef, sometimes seafood.
Chop suey is usually repurposed from leftovers (in phonetic Cantonese, chop suey means "miscellaneous leftovers"), and people say the taste gets even better after every reheat. Meanwhile, chow mein is always made from scratch.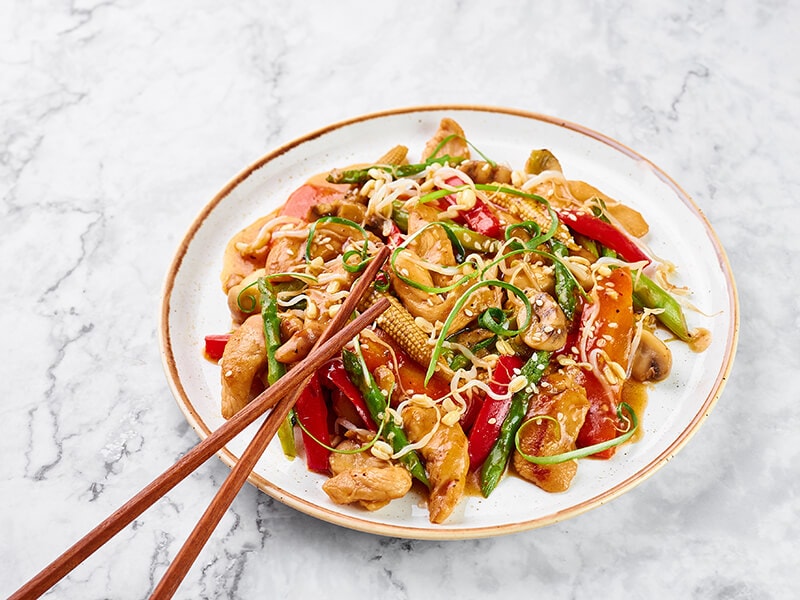 However, this doesn't mean you cannot enjoy a plate of chop suey from fresh ingredients. Overall, both chow mein and chop suey welcome tweaks and modifications, so you don't have to follow the traditional recipes strictly. Cooking has no rules, after all.
Sauce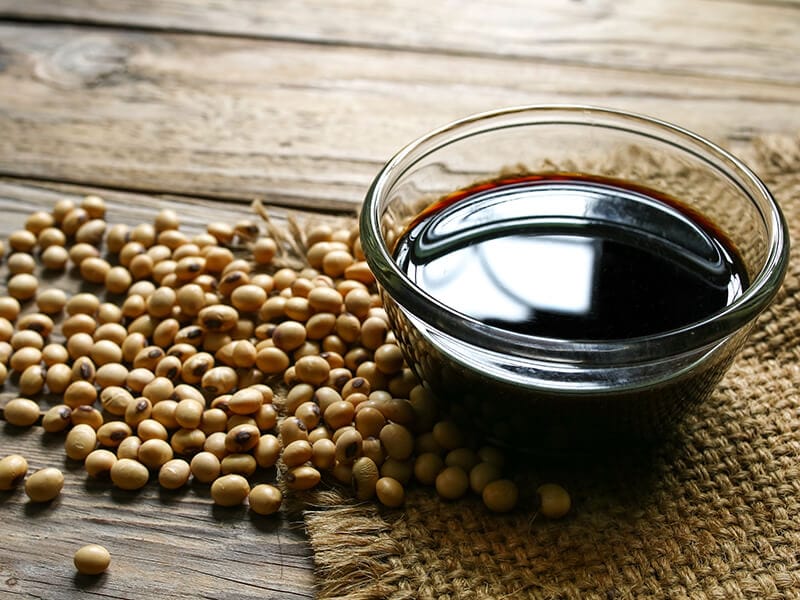 Chow mein sauce is made with soy sauce, oyster sauce, and a rich chicken broth. Thus, its consistency is much thinner compared to chop suey. In a pinch, you can serve chow mein with just soy sauce, which is the traditional way to enjoy the dish.
Meanwhile, chop suey is thickened to perfection thanks to cornstarch. It is also made with soy sauce, along with first-tier cooking sesame oil and a broth of choice, seasoned to taste with sugar. The mixture is sometimes laced with wine, such as Shaoxing, for an extra depth of flavor.
Cooking Technique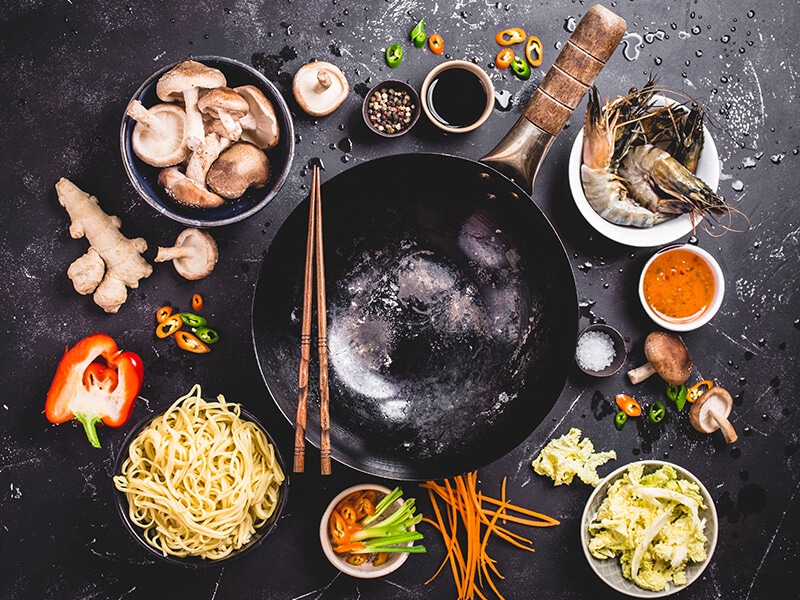 Traditional chow mein is often steamed or cooked to al dente, resulting in a soft and chewy texture. Meanwhile, the version in Hong Kong cuisine takes longer to prepare and has a unique texture. It is boiled, left dry, then coated with cornflour before being deep-fried until crisp.
Unlike chow mein, the base ingredient of chop suey is cooked separately before serving on the plate with stir-fried vegetables and meat. While fresh noodles and rice can be used, leftovers are warmly encouraged.
Note that the noodles eaten with chop suey are the same crispy kind used to make a Hong Kong chow mein, which can only be deep-fried, not steamed. If you go with rice as a side dish, you will cook it according to the instructions on the package.
For stir-frying, using a well-rated carbon steel wok is the top-notch choice. It requires less oil than a skillet and cooks food more evenly since the surface allows food to move around with ease. Plus, due to the higher heat retention, you can finish these dishes within just half an hour.
Oftentimes, when I say that you should use carbon steel wok for Asian stir-fried dishes, many people immediately question the safety of carbon steel cookware in cooking. However, I can assure you that there's little to no chance anything bad will happen if you use them.
Another point to mention is that the elements of chow mein are often cooked together in one pan. With the Hong Kong variation, the noodles can be cooked separately because they are delicate. Meanwhile, chop suey's ingredients are always prepared separately.
Variations
It's no surprise to see the chow mein craze went beyond China territory. After all, the dish is quick and straightforward to make, and the result always makes people swoon with joy. Thus, it is difficult to determine how many variations of chow mein exist.
Here are some of the most famous versions of chow mein worldwide:
Drunken noodles from Thai
Vermicelli stir-fried with vegetables from Singapore
Paneer noodles from India
Cap cai from Indonesia
And, of course, you cannot forget the crispy Hong Kong variation, which is widely popular for its textural crunch.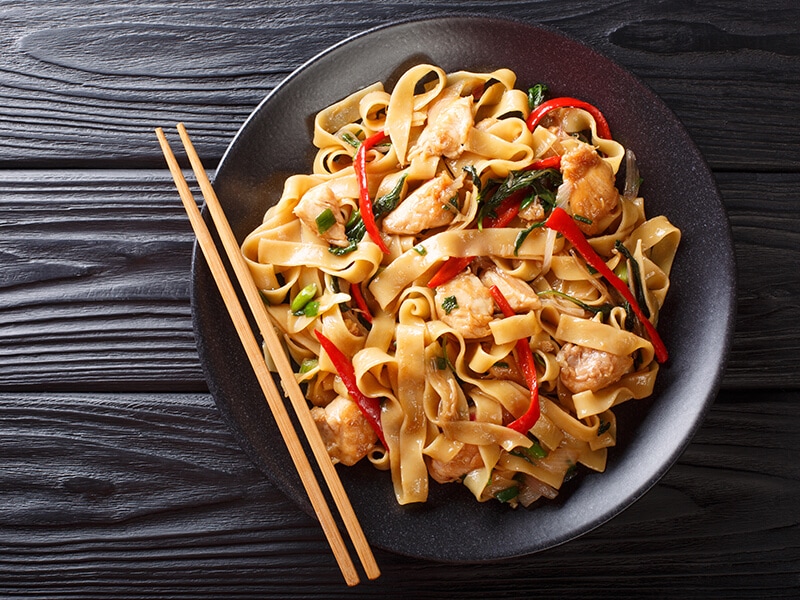 Similar to chow mein, many chop suey variations have emerged, but perhaps more than chow mein since the dish offers more flexibility. It can be enjoyed with two kinds of grains and takes kindly to many different kinds of protein and vegetables, including leftovers.
In short, you won't come across a chop suey dish that is the same as another. The dish varies significantly in terms of the cooking style and ingredients used.
Nutritional Value
Here's a huge benefit you derive when enjoying these two dishes: since they are stir-fried and do not require much oil, you can savor them regularly without worrying about the risk of having heart diseases or cancer. (2)
Since chop suey is a loose recipe, it's not easy to figure out the correct nutritional content. However, in general, chow mein contains less calories (240) than chop suey (282) per a serving cup.
Contrarily, chop suey wins in the carb department, having 14 grams less carbs than chow mein. There's also a huge gap in the protein content, with 4 and 12 grams of chow mein and chop suey, respectively.
Despite having a mesmerizing crunch backed by layers of flavors, deep-fried noodles may not be an excellent choice for your health. Therefore, it's your best bet to enjoy chow mein with steamed noodles instead.
If you are attempting to reduce your carb intake, you are advised to order a plate of chow mein. The sauce does not include cornstarch, which is notorious for its high calorie and carb content.
However, chop suey is a superior option if you enjoy it without the carb accompaniments. On the other hand, noodles are an integral part of chow mein, and a serving of 100 grams yields somewhat 24g of carbs.
How To Cook Chow Mein And Chop Suey With No Effort
With such exceptional flavors bursting in your mouth in every bite, you may think chow mein and chop suey are two dishes that are difficult to master. Conversely, both are suitable for beginners, so you should not have any problem whipping them up.
Chow Mein
To make chow mein, you will need to choose the right noodles for each cooking method. For steaming, thin wonton noodles are your best bet. For deep-frying, you may want to opt for the parboiled noodles sometimes labeled as "Hong Kong noodles."
If parboiled noodles are nowhere to be found, you will boil regular egg noodles for about 2-4 minutes or as instructed on the package. Stir the noodles carefully to let the strands separate.
Next, you will prepare the signature sauce while heating the wok. To create the sauce, combine the following ingredients and feel free to adjust the amount of use to your likings:
6 tbsps of oyster sauce
3 tbsps of all-purpose or light soy sauce
3 tbsps of light sesame oil
½ cup of broth of choice
1 tbsp of sugar
Assuming that you want a thicker consistency, add half or one tablespoon of cornstarch to the mixture, although the original recipe does not call for this pantry ingredient.
For the stir-fried part, you will prepare the following ingredients. Feel free to incorporate or leave anything out to make sure the outcome suits your preferences. You can also season the meat so that it brings out more flavors.
Meat of choice (traditionally beef)
Broccoli
Bean sprouts
Celery
Bell pepper
Onion
Shiitake mushrooms
The meat is tossed into the wok first, followed by the bell peppers and then other veggies. You will stir the concoction evenly for about 15-20 minutes until it yields an appetizing aroma. Serve the finished product on the noodle nest and stir in the sauce.
Note: The ingredients that cook longer should go in first. Leafy veggies should be the last thing to go into the wok.
This chicken chow mein recipe will build up your appetite in an instant. Let's see this video:
Chop Suey
Chop suey is prepared in a similar fashion as chow mein. The major differences between the two delicacies are the sauce and the base ingredient. First, I'll show you how to knock up the lip-smacking sauce that keeps people coming back for more – it's super easy!
The chop suey sauce will call for these ingredients:
1 tbsp of soy sauce
¼ cup of sugar
1 tbsp of vinegar or alcohol of choice, such as Shaoxing wine
2 tbsps of water
2 tbsps of cornstarch
Again, the sauce can be customized to personal taste. Sesame oil, chicken broth or stock, ketchup, and pepper are some extra additions that I'd like to recommend.
The meat and vegetable choices for chop suey are not worlds apart as to chow mein. You may follow the ingredients listed in the chow mein section or jazz up the dish with whatever you prefer. My suggestions are cabbage, snap peas, baby corn, and quail eggs.
For the grains, you already know that rice and noodles can be used. But which kinds are impeccable to serve with chop suey? Most noodles pair well with chop suey, but for rice, you will love to use short-grain rice as it does a great job absorbing the flavors.
Nothing is enough when it comes to this chicken chop suey recipe. Watch this video:
FAQs
More questions on how to cook perfect chow mein and chop suey? The next section has your back!
Better Than Takeaways
With this post, I hope you have learned the differences between chow mein and chop suey, plus how to make them at home. I am sure that your homemade products will give dishes served at other restaurants some heavy competition!
Did I fail to mention any important points about these Chinese dishes? If so, don't hesitate to comment below and let me know. As usual, further questions are gladly received and will be responded to as quickly as possible. Thank you for enjoying my post!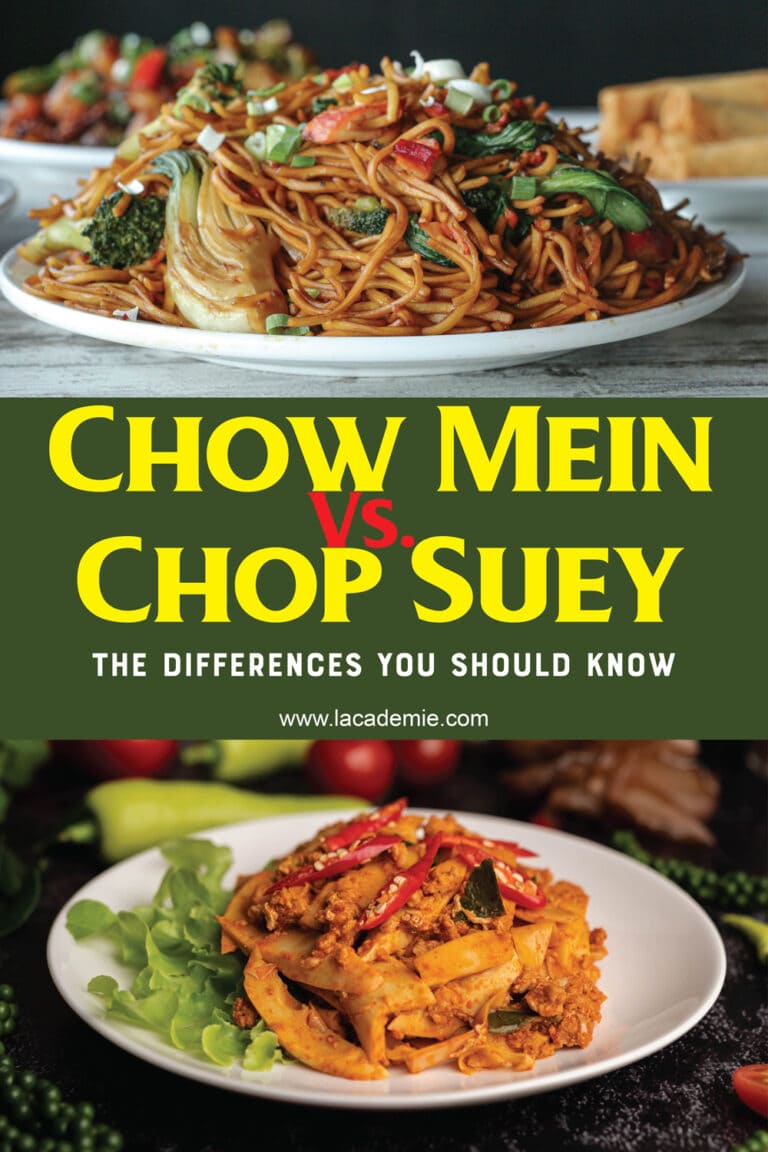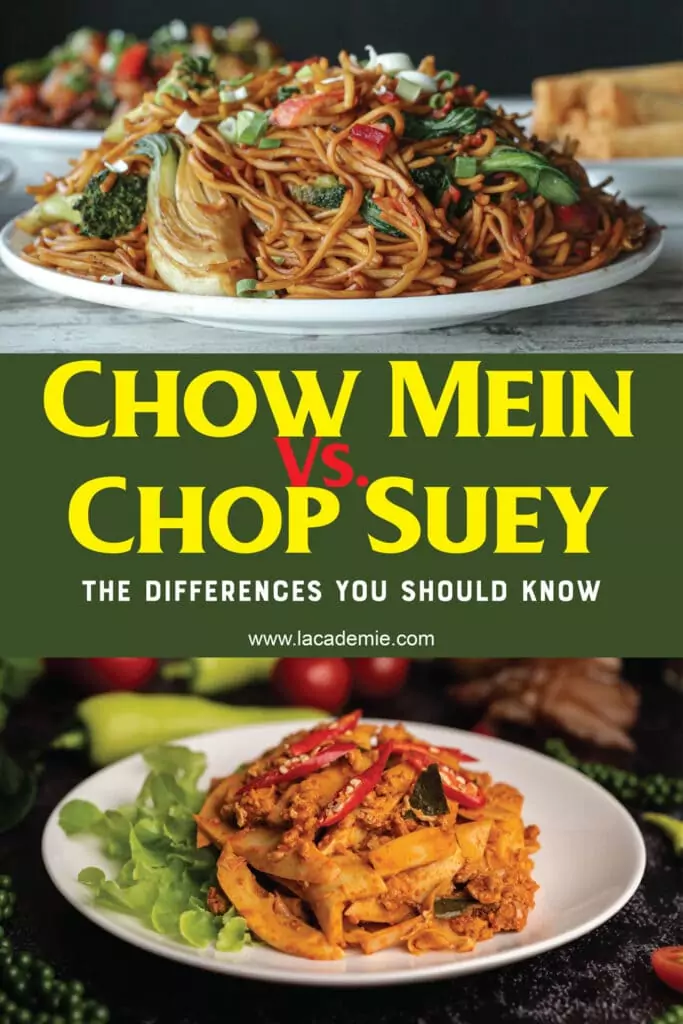 References
Npr.org. 2021. NPR Cookie Consent and Choices.
Healthline. 2021. Are Vegetable and Seed Oils Bad for Your Health?.