Blender and food processor are two kitchen tools that we used to process food. They look the same and seem to have the same mechanism when processing the components.
However, if you take the time to study them, they are not designed for the same purpose. You will find that these two tools have their own unique attributes.
Although they have many similarities, their structural differences make them particularly suitable for specific kitchen tasks. In the end, it depends on the purpose for which you intend to use it.
Besides, it is inconvenient to buy a blender and a food processor at the same time. You may not have enough kitchen space to accommodate two new appliances. Or maybe you need a device that can keep things to a minimum.
My brief overview will discuss the difference between a blender and a food processor and the difference I use on each device. Let's take a closer look at these functions and how to use them to accomplish various tasks.
What Is A Blender?
A practical blender is one of the essential utensils that many families cannot live without. The bottom of the blender is equipped with a blade, which can rotate the food around and cut them into small pieces. This is why the blender mixes and makes it very smooth.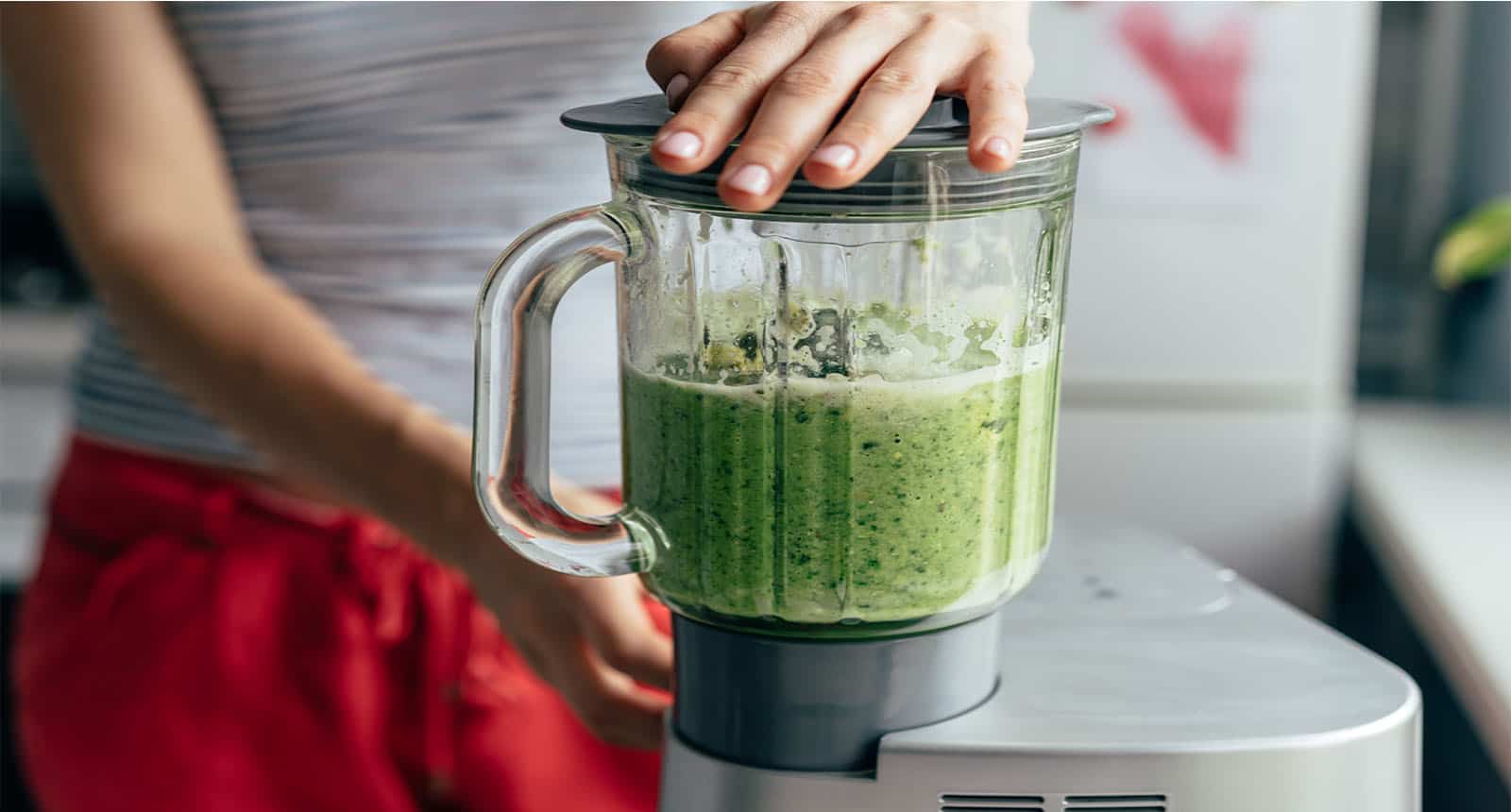 Generally, the blender works best when there is liquid. That's why you can find even specialized blenders for making green smoothies. Additionally, you can use blenders to make drinks from apple cider vinegar with grape juice, as well as soups, sauces, and seasonings.
The blender also chops ice cubes, so it is best for frozen drinks and smoothies. For formulations that require uniformity and smoothness, this is even better.
What Is A Food Processor?
A food processor is not only a complicated kitchen tool for preparing all the ingredients. Moreover, the food processor includes many blades that can accommodate components of various shapes and sizes. Changing blades using different speeds can give you more control.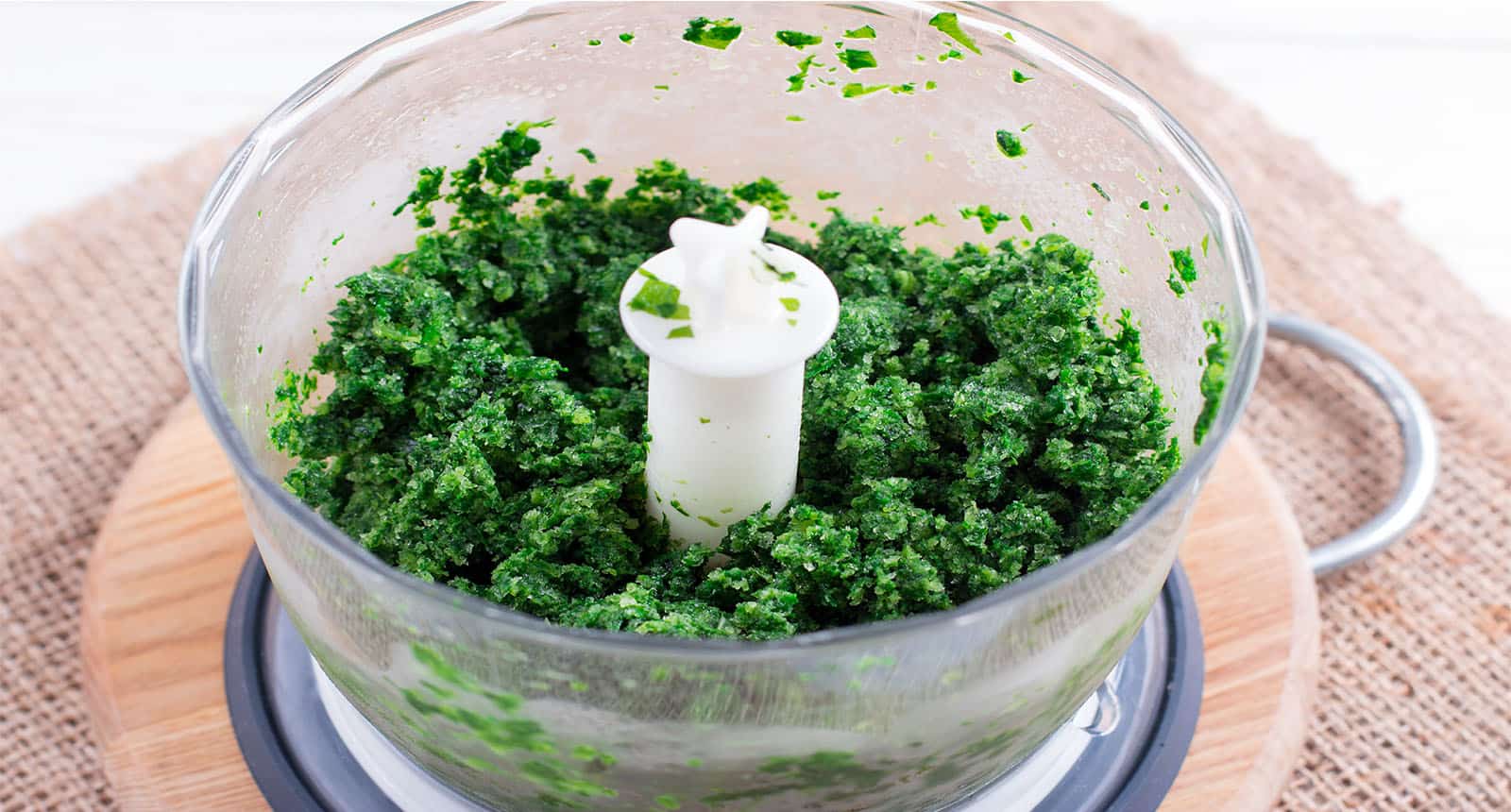 Besides, there is a large working bowl at the bottom of the food processor, with a blade at the bottom, which is a fantastic way to mince gingers and chop herbs or cheese.
It is also perfect for various demanding tasks such as making the creamy dressing of Wedge salad as something to serve with Lasagna, chopping dough biscuits, or kneading doughs for dry ingredients. The more you use food processors, the more versatile you'll find them to be.
Blender Vs. Food Processor: Similarities
You can find that there are many similarities between blenders and food processors. In fact, these kitchen utensils have a lot in common – they are all operated by electric sources and designed to mix various ingredients together. They also have a blade that helps to cut food.
You can use them to replace each other on certain kitchen tasks like grinding or crushing. Blenders and food processors are both aimed to reduce the workload of the kitchen and make cooking easier.
Both devices use motors to complete their functions. The blender and food processor look very similar at a glance because most kitchen tools like them do not have a typical characteristic. With a similar design, the difference becomes more blurred.
Blender Vs. Food Processor: Differences
However, contrary to popular belief, you cannot wholly interchange these two kitchen utensils. Although some foods can be processed in the same way on both machines, the design of the blender and the food processor are different to meet their individual cooking needs.
I will help you understand the difference between their components and functions for a clearer comparison:
Functions
A blender is usually used to make cold or hot fine liquid mixtures, such as smoothies, soups, sauces, etc. From blade design to motor performance, all components in the blender are constructed for this purpose.
It uses gravity to push the materials down to the bottom, where it hits the sharp blades. This feature allows you to create a smooth and uniform mixture to ensure that your smoothie or puree has smooth enough.
On the other hand, food processors are mainly dedicated to dry food production and can process some raw materials. Standard kitchen machines and their accessories can grind, cut, and slice food.
Besides, some particular models of food processors can handle wet food. A shredded or chopped blender is not ideal as a food processor because it essentially adds some mess to the contents. However, trying to make an ice blend with a food processor is not a good job.
Blade
One more difference between a food processor and a blender and also the biggest is the accessory that comes with it, the blade. Blenders usually have blades on the base, while food processors provide many blades for multiple purposes.
The X-shaped blades can be installed at the bottom of the blender, on the water tank, or come as part of the blender accessories. It usually has four blades, and some designs have even six blades.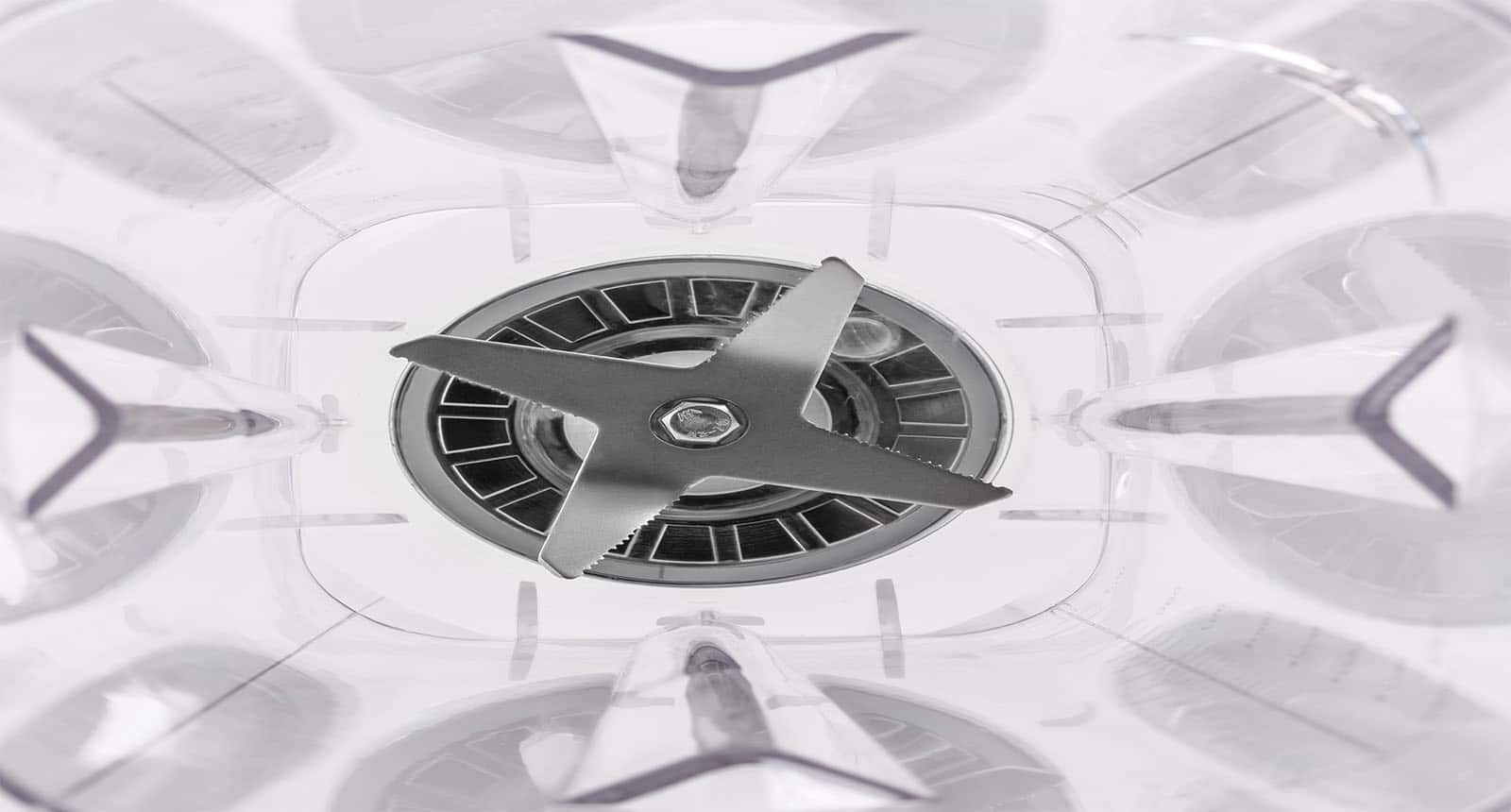 In addition, the wing blades are flat blades with blunt edges facing upwards or downwards. They are most suitable for hard ingredients such as crushed ice, so they are most commonly used to make frozen beverages and smoothies.
Some blender models have multiple blades. You can switch from the X-shaped blade used for most traditional blender applications to flat blades for shredding dry ingredients and grinding ice.
The blade of the food processor, on the other hand, is S-shaped and always install at the bottom of the work bowl. It is best to chop and mix. The blade can be serrated or polished.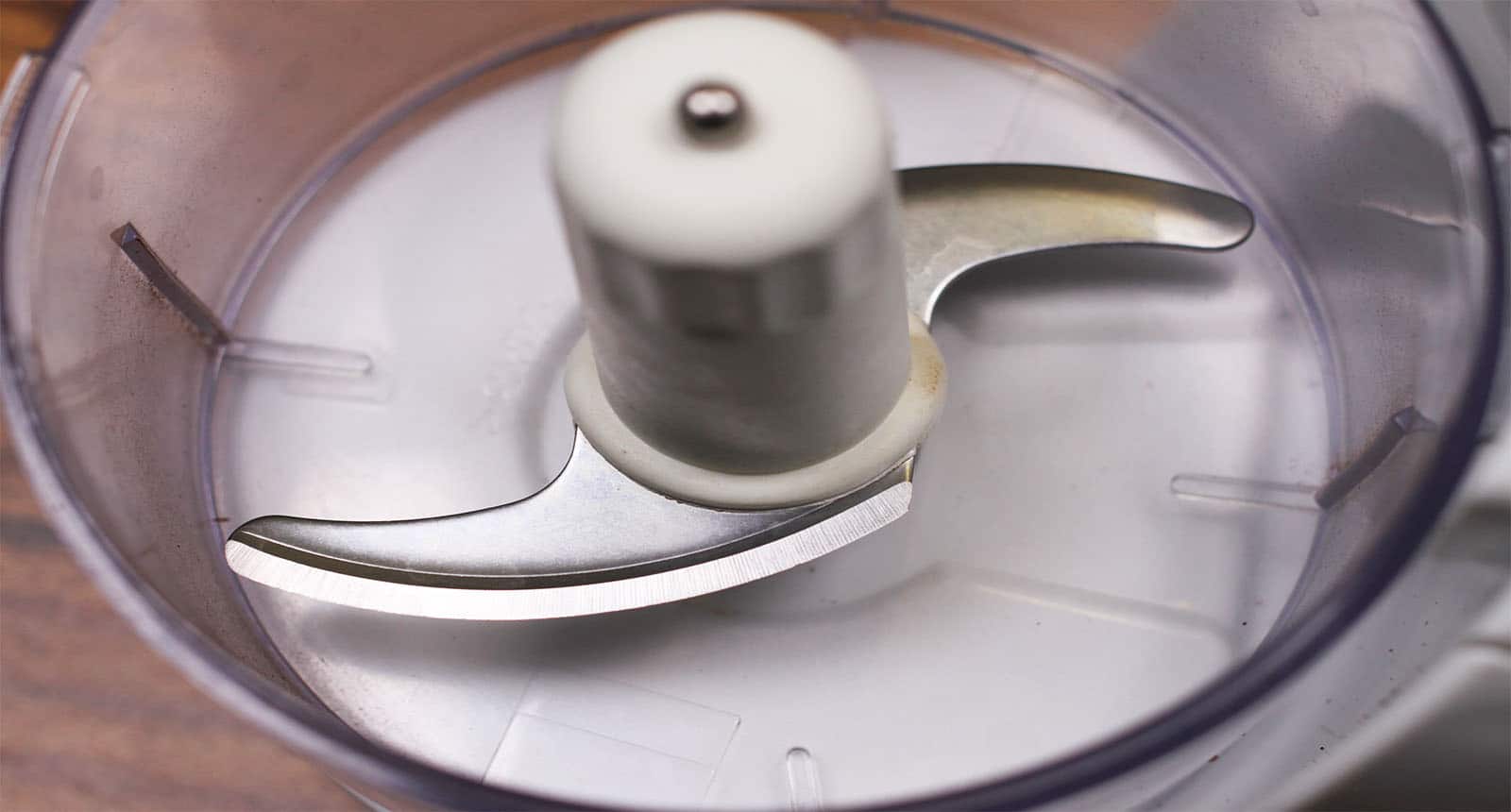 The smooth edges can better cut meat and most vegetables, and the serrated blades can also work well with nuts and some frozen ingredients. The S-shaped metal blade is very sharp, reminiscent of knife cutting. If you use a knife for pre-cooking, the blade will help you achieve the same result in less time.
Another difference you can care about is that all ingredients can be removed entirely from the bowl with a food processor. This is because food is easy to extract. The reason is most of the time, they are not liquid.
Workbowl
The blender's work bowl is mainly made of glass or plastic. It can be designed in a square or round shape. The choice depends on cleanliness and processing power: the glass bowl is heavier, but plastic does absorb odors easier.
On the other hand, the food processor usually has a large bowl, which can quickly add recipe content and peel off the bowl without being clogged by the blade.
Certain models of processors also have a multi-function mode. They include the smaller bowl for simple tasks or ingredients of different sizes.
When Should You Use A Blender?
A blender might appear simple, but there are many tasks in the kitchen it can tackle. Depending on the specific variation of blender model you're using, you might notice that your blender can be used for many other purposes as well. Let's see what you can use a blender for.
Blend
In the coffee shop, you may find a blender. It is used to blend coffee or anything you want. Why don't you get a blended coffee or smoothies at home with your own blender?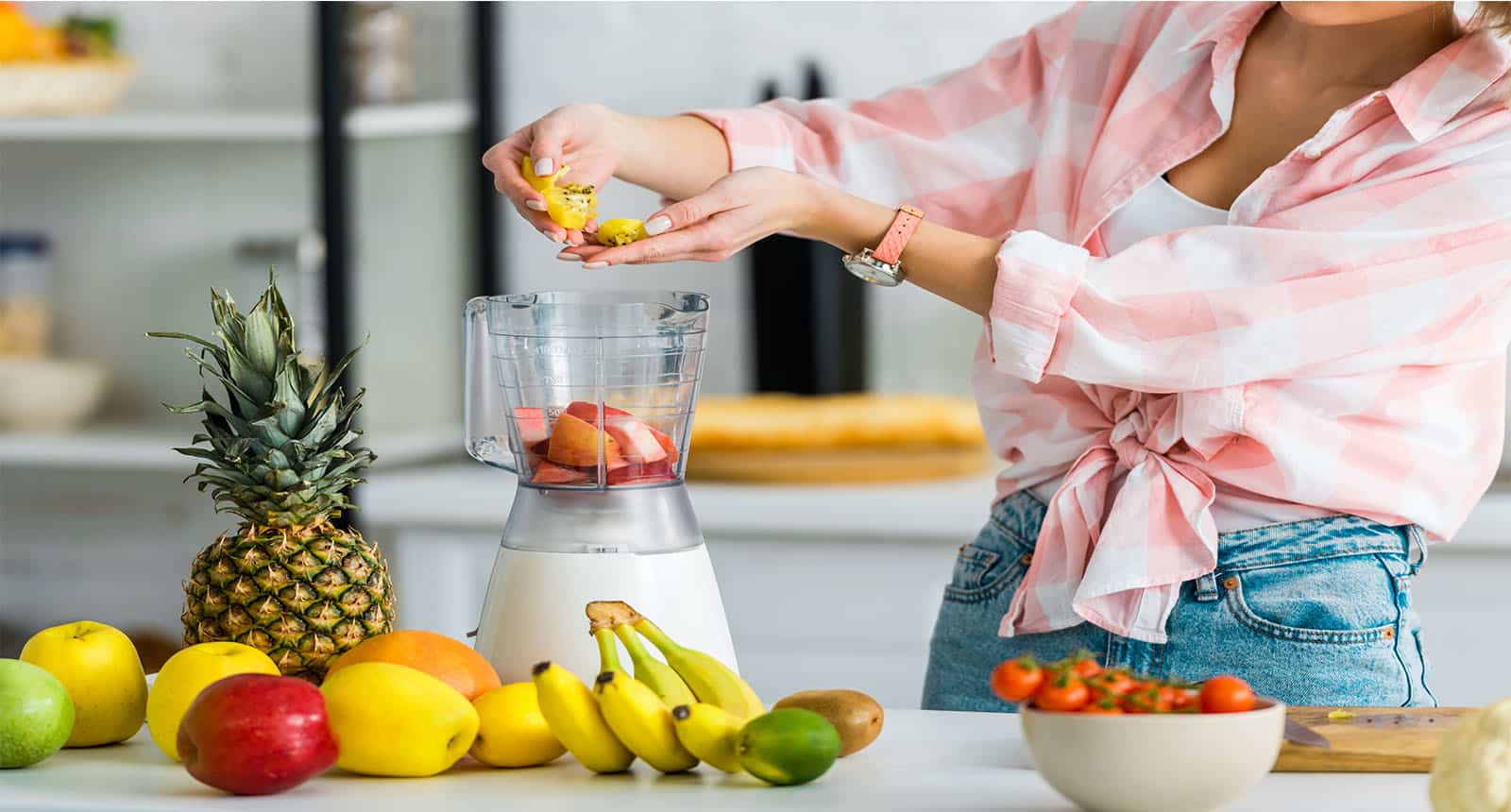 This kitchen utensil can surpass all classic mixing tasks, such as smoothies, blended milkshakes, and malted milk, sauces, soups, and other mixtures. It is also ideal for thick blends, such as frozen beverages, nuts, and seasonings.
Their advantage lies in the powerful engine, the combination of turbulence and swirls. You can open the cover and scrape the sides without stopping the machine.
Crush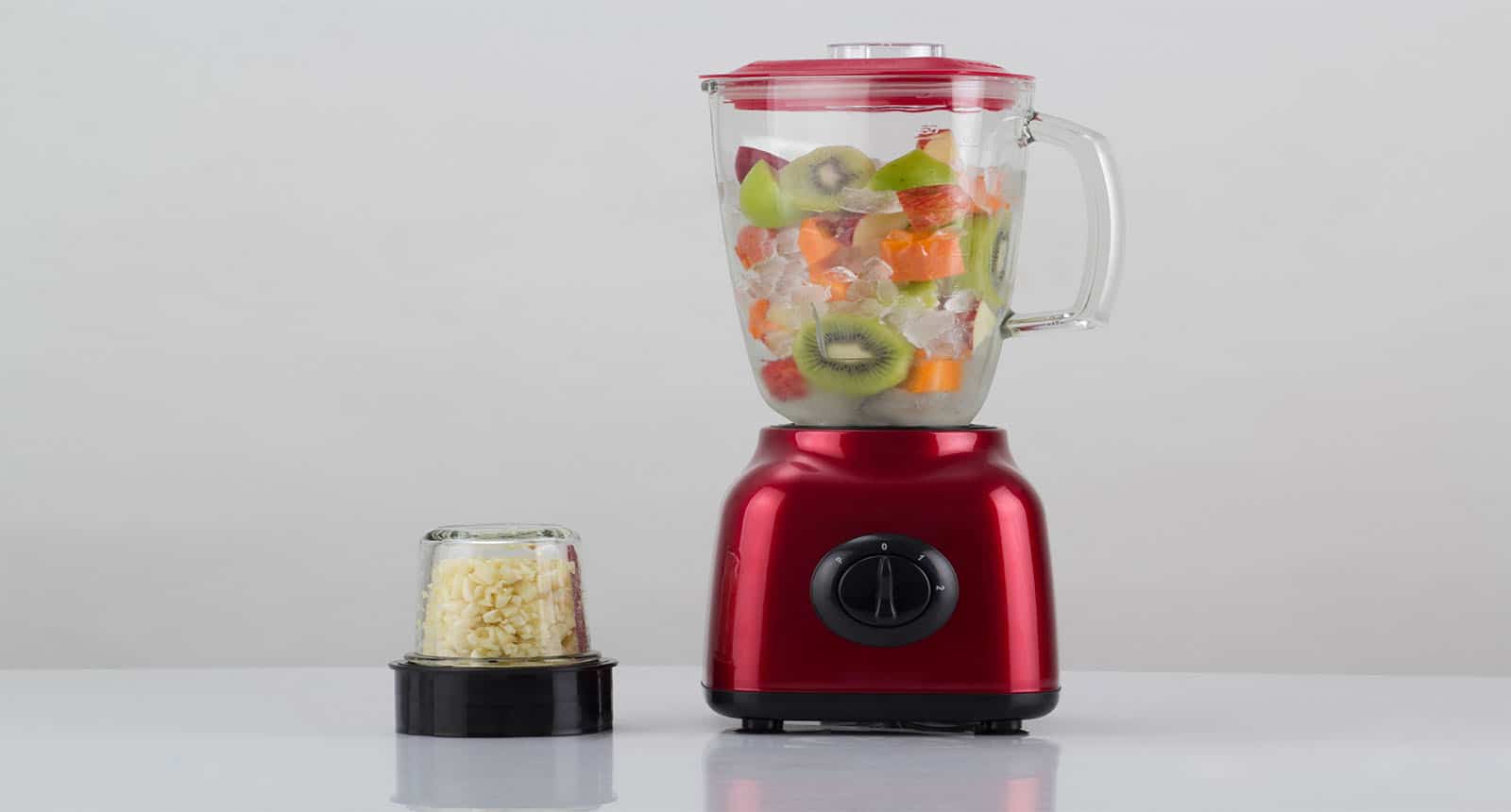 For a blender, crushing the ices is an easy task. The blender can crush, chop and mix the frosts together. To reduce the pressure on the blender's blades, you can add a little water to the ices before crushing them. Later, you may need to get rid of the water after crushing.
Grind
You can use a blender to grind the nuts, beans, and grains into the flour. The blender's blade is very suitable for these purposes, and the wing blade is better to help mix and blend every ingredient together.
When Should You Use A Food Processor?
You can use a food processor to:
Mix
When you need to mix or stir something but don't want to make the result completely uniform, such as pesto, gravy, thick dough, cookie dough, etc., a food processor is a good choice.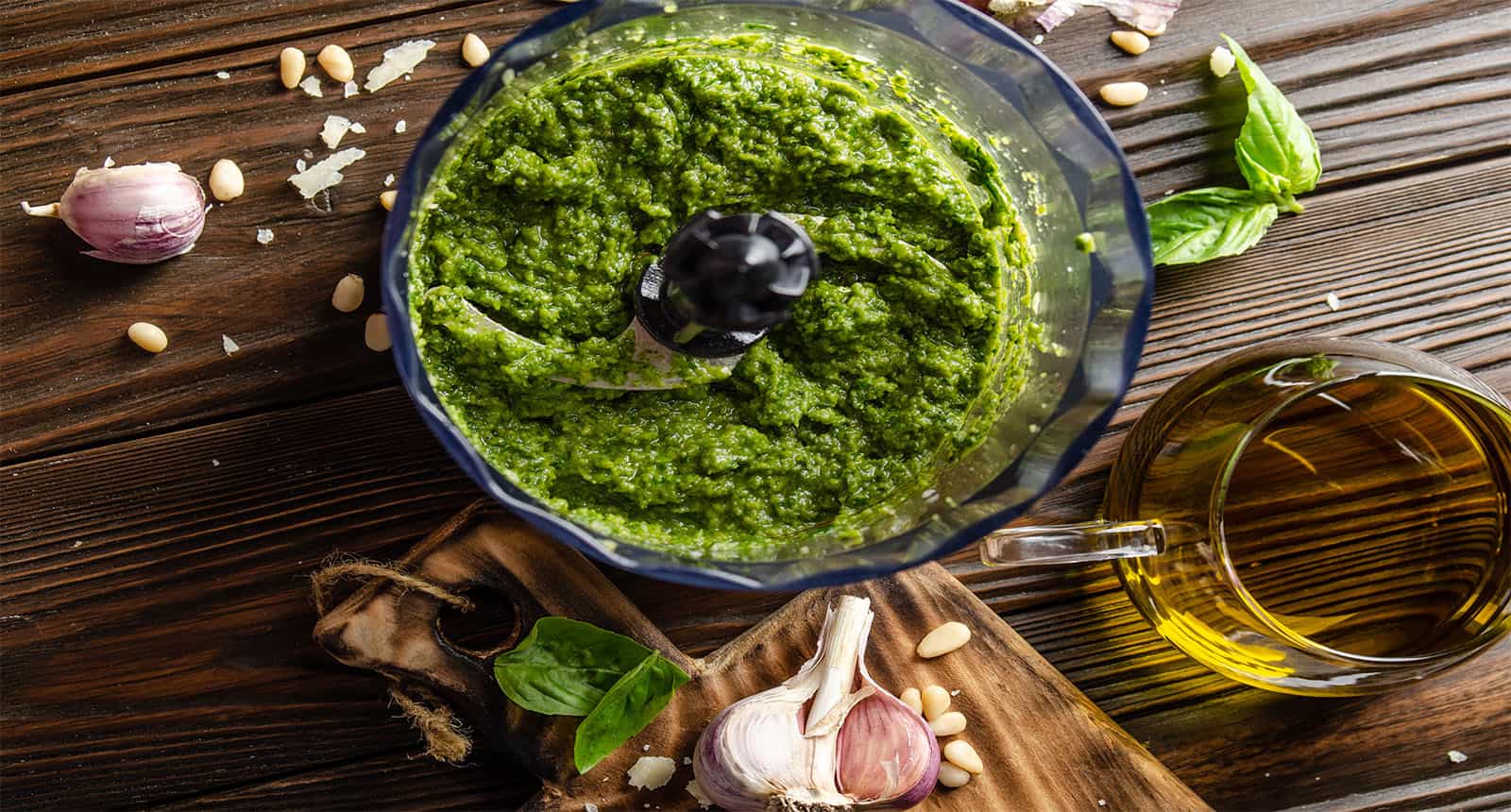 Unprocessed desserts are indeed the main reason you can't mix them with a blender because everything will go too smoothly.
Knead
Fine flour required for bread, crusty, and biscuits can have a firm texture, thanks to the food processor's blades. The food processor is one ideal method to make potato flour. Without this, you'll encounter quite a lot of troubles when attempting to whip up homemade flour.
Your food processor can knead almost everything you want to bake into a perfect dough. You can also process the same fresh flour effectively. The preparation time is significantly reduced.
Slice And Chop
When you have something that needs to be chopped, shredded, or sliced in large quantities, a food processor is an ideal choice. The advantage of the food processor is the adjustable cutting blade, which allows you to cut and slice the ingredients evenly.
This means that you can use a food processor as an alternative for choppers. Despites the aspects that make food processors and choppers different, in the instances mentioned above, you can use these two kitchen appliances interchangeably.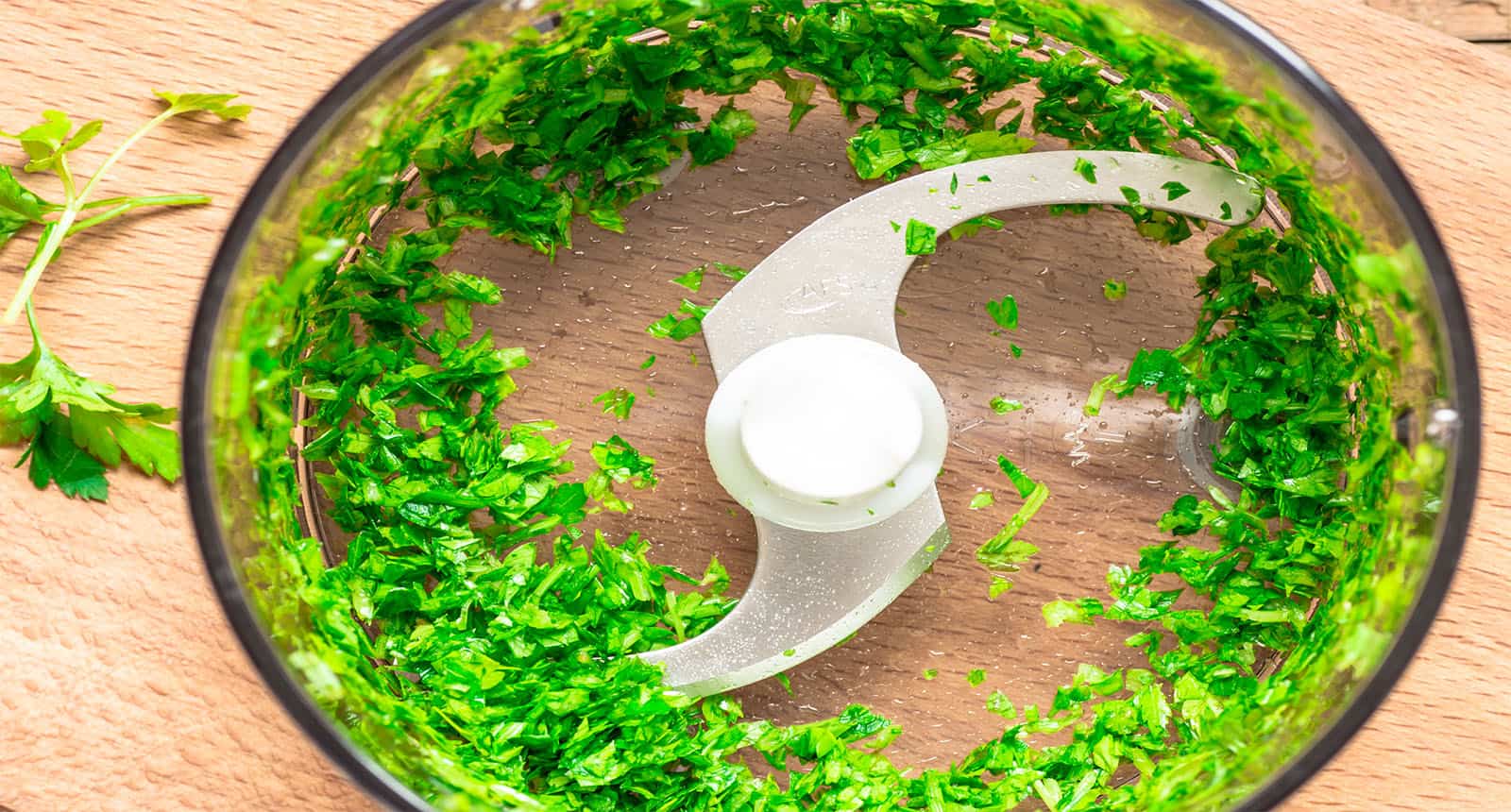 I usually use a food processor to slice French fries, beets and sweet potatoes, and chopped onions. It is very simple, fast, and effective. Professional chefs also prepare the best quality dishes in this way.
Recommended Recipes For Blender
There many things you can do with a blender, such as:
Iced Drinks & Smoothies
If you want to turn fruits into cocktails, use a blender to make frozen drinks. Beverages from milk and orange juice, for instance, will be a great mixture in the blender. You can also mix frozen strawberries and ice cream with smooth ice for a slushy, cold drink.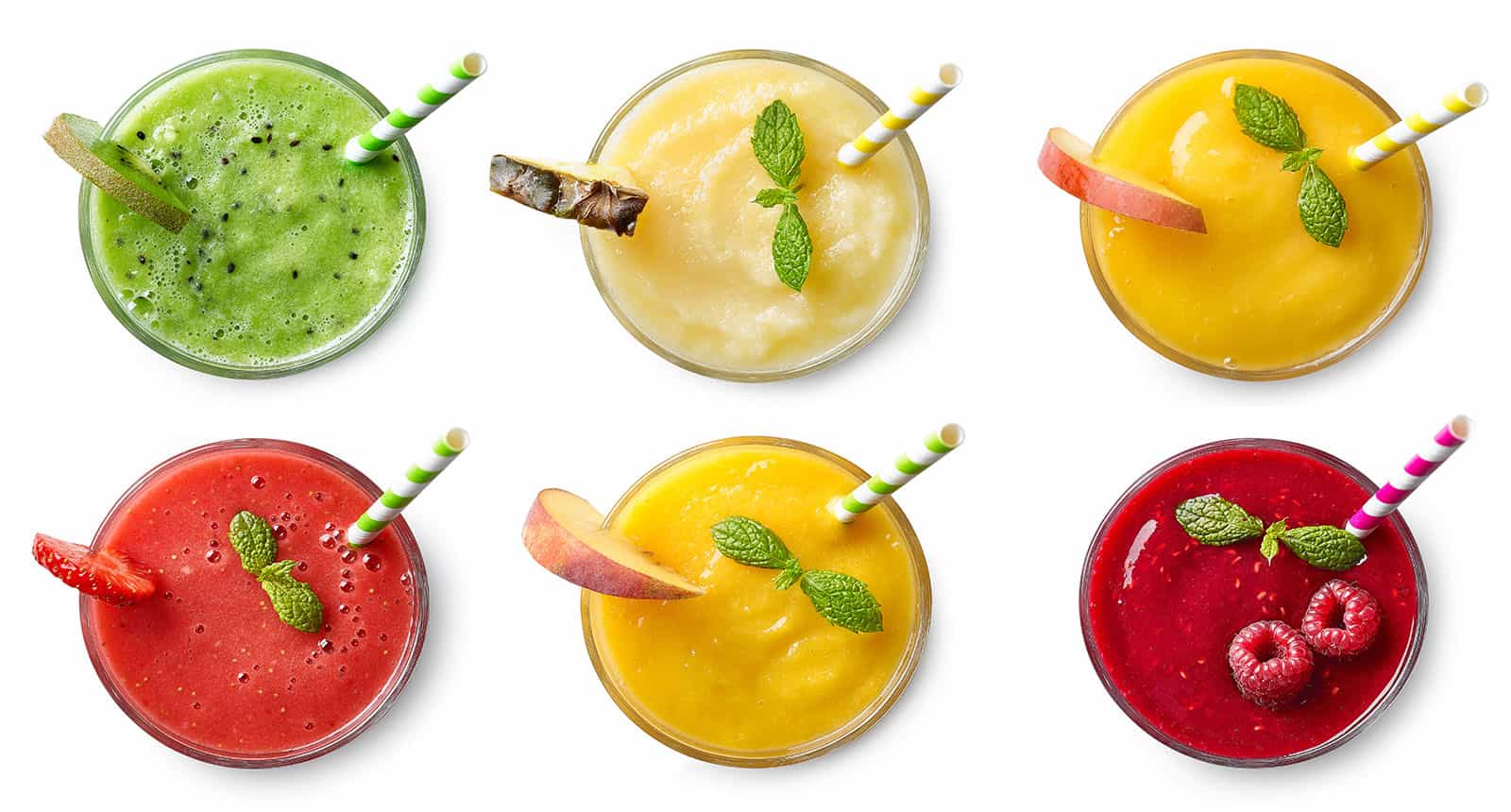 Milkshakes and smoothies are best prepared with a blender. The blender can mix the kale into the smoothie without any trace. When mixing liquid ingredients into luxurious soft sauces or beverages, the powerful blender motor is your best choice.
Soup
The best way to make soup is to use a conventional blender. You only need to remember not to fill the glass to make the puree. Modern blenders can even heat and filter soup.
Ground Vegetables
In case you are making grounded vegetables or emulsifying the fat in the soup, you can use a powerful blender to foam the mixture and form a smooth texture on the mouthfeel.
Cakes And Pastries Flour
Another blender's use example is making light, airy, and smooth flours to make delicious cakes and pastries. You will love the texture of them after they are finished.
Recommended Recipes For Food Processor
Here I will introduce you to some ideal recipes for food processor:
Chopped Vegetables Or Breadcrumbs
Whether you need a lot of breadcrumbs, chopped nuts, or any kind of vegetables, food processors can ensure efficient processing and smooth and delicate products.
Baby Food
Baby food is a good task for a food processor. You can mix a lot of fruits and vegetables together and put them in the bowl. You can even crush minimal complementary foods for your baby.
Pasta Flour
Making pasta flour in a food processor simplifies the process and saves time. It will help you create a wonderfully fluffy dough that will make the pasta more appealing.
Biscuit And Pie Flour
The blender can be used well for cakes that require ventilation, while the blades of a food processor harden fine flours like biscuits and pies.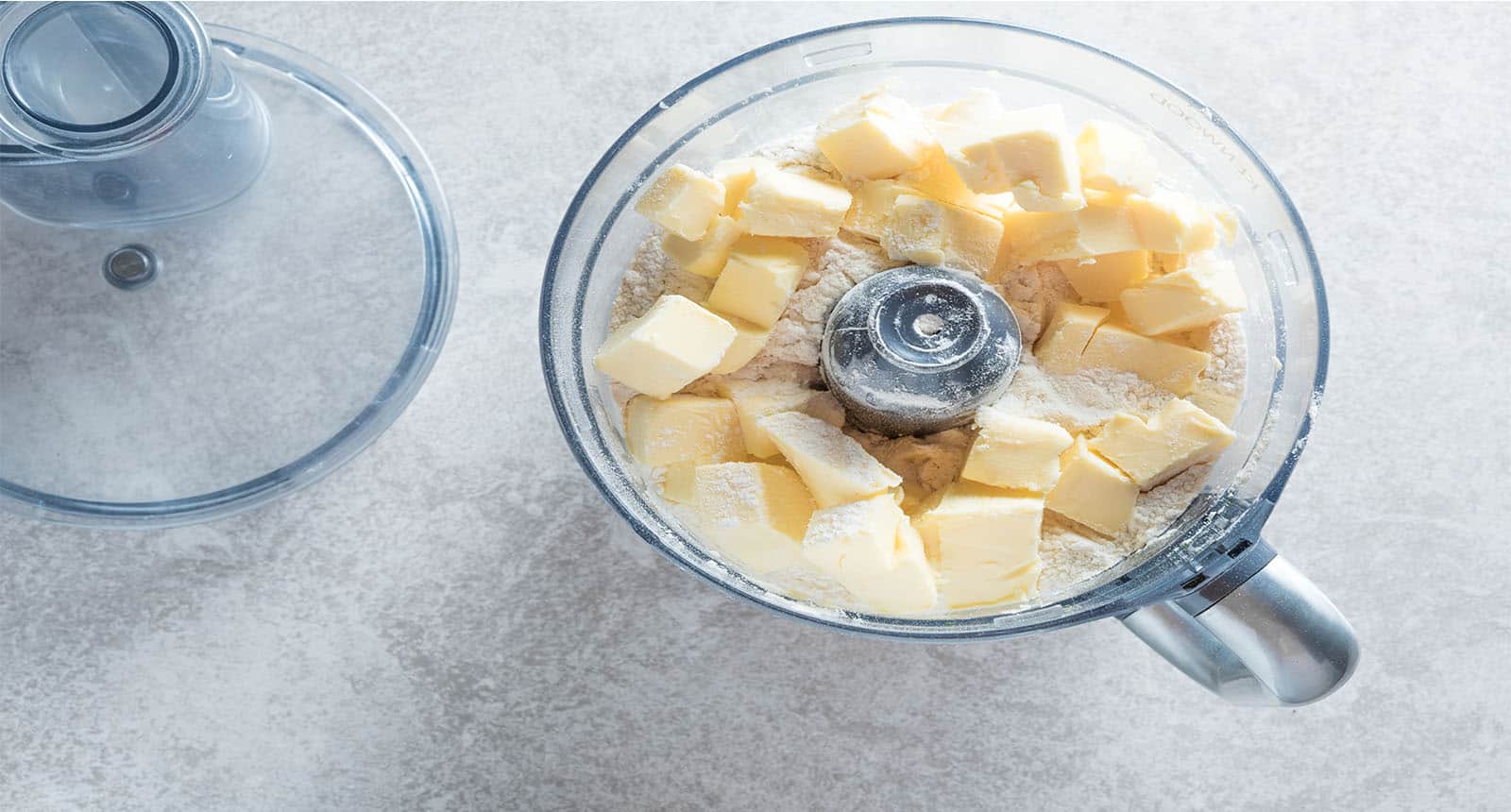 Dips And Spreads
If you want to moisten or you need to apply a mixture that is not entirely smooth and thin, avoid using a blender. On the other hand, food processors cut out and combine ingredients together while maintaining a rustic texture.
Hummus
Either device can use purees such as hummus, pesto, and peanut butter, but the shape of the blender makes it challenging to handle, and you will need more oil. Therefore, a food processor is something you need.
Salsa
The processor can better control the size of the chopped ingredients. Although this kitchen task can also be done in a blender, the effect is not very good.
Things To Remember When Choosing A Blender Or A Food Processor
When considering swapping out the blender for food processors, I recommend thinking about the following factors:
Quality/Power
The quality of the tool and the motor's power is very different from what can be achieved by a blender or food processor.
A high-quality blender or food processor can process certain foods better and produce better results. Therefore, in case you need a blender that can accomplish all these tasks, you may have to spend some extra money.
The Food You Want To Process
The basic blender for the food you want to process is very suitable for softer foods, especially foods with higher water content.
When making soup, it is best to replace the blender in a food processor with a good example. If the recipe calls for a thick cream soup, you can use a blender.
On the other hand, the vast, flat, and large blades of the basic food processor can be used with crispy foods and are ideal for making biscuits, biscuits, or cheesecake biscuits.
Accessories Included
Some recipes require the use of different types of spatulas or bowls, and you can choose items with many interesting accessories to prepare various dishes.
Wrapping It Up
Food processors are essential kitchen tools for baking and cooking enthusiasts, and blenders are more suitable for serving more foods than preparing smoothies, soups, or cocktails.
However, these devices are not mutually exclusive. You may need to use them at the same time in the kitchen. That could be said, the versatility of these two products makes the selection of equipment somewhat tricky.
By simply considering how you cook and how the ingredients are used, you can more wisely decide which equipment is best for you. I wish you success with your blender vs. processor in your kitchen, and don't forget to comment if you find my sharing useful!